As technology develops, things and places become more accessible to us. In just a few clicks, you can see what a city on the other side of the world looks like. Or you can check the menu at a restaurant. In addition to all the advantages that technology brings with it, it also has disadvantages. We made a list of all the best tech fails people have seen.
Big Brother's Eyes Are Always Watching
Have you read the book "1984" by George Orwell? If not, add it to your reading list. Such literature should not be missed. Anyway, Big Brother's eye is always watching and never sleeps. Certainly, in the 21st century, it is impossible to avoid being watched. As shown by the screenshot from the game "Fallout 4."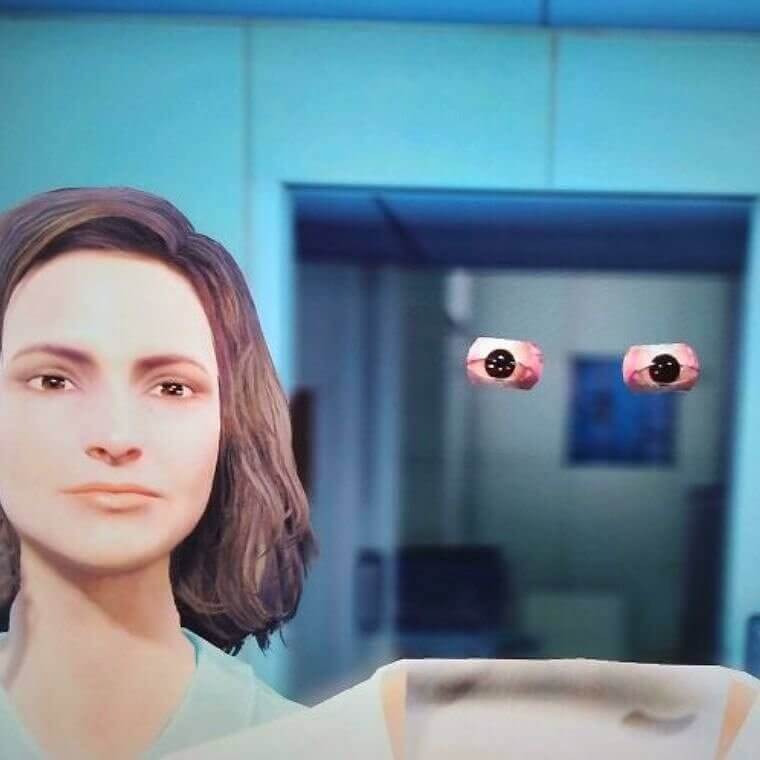 In the picture, you can see creepy eyeballs observing the situation. Although someone just wanted to play the game, we believe this freaked them out. We don't believe this was a mistake or a glitch but a well-thought-out thing. Although it sounds like a conspiracy theory, we have to be honest that things like this scare us. Do you feel safe?
This Glitch Looks Like a Filter From TikTok
Do you use TikTok? We believe that even if you are not a user of the app, you will know what we are talking about. A filter on that app drags your reflection behind you, just like in this picture. Probably you saw that filter somewhere on the other platforms. Except that this picture is a glitch of a weather forecaster.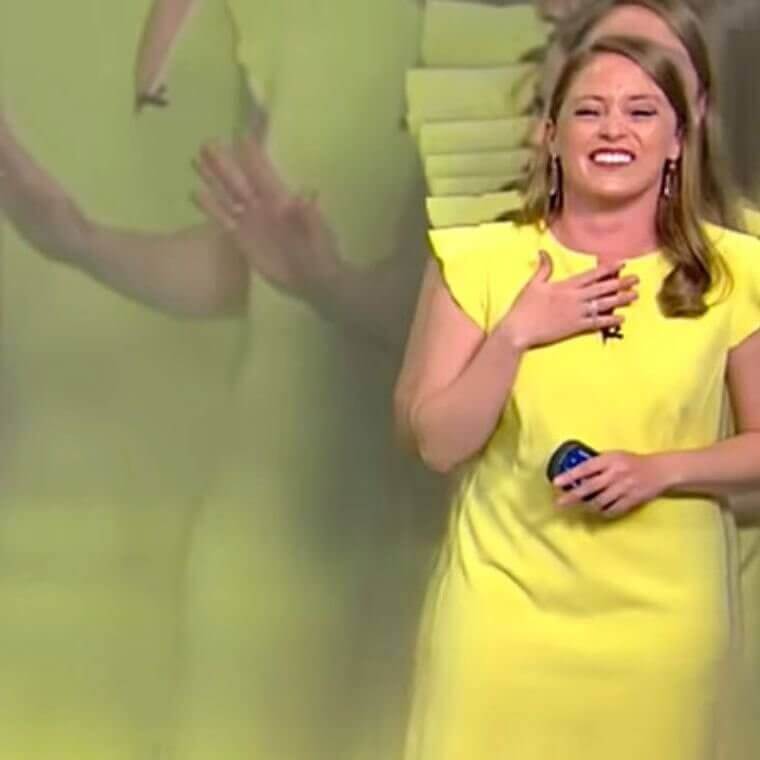 During her presentation in the program, an error occurred that resulted in this. We have to admit that she turned out to be very trendy, although she didn't do it on purpose. What do you think? We love how this bug turned out. Because the host looks like she's having a great time. How does it seem to you?
What Does A Regular Evening Run Looks Like?
Maintaining a healthy life and regular training is a problem for many. While for some people, it is a way of life. And we really have to express our admiration for those people because sometimes it's hard for us to get out of bed. But we are not sure if this is what ordinary jogging or running in the evening looks like.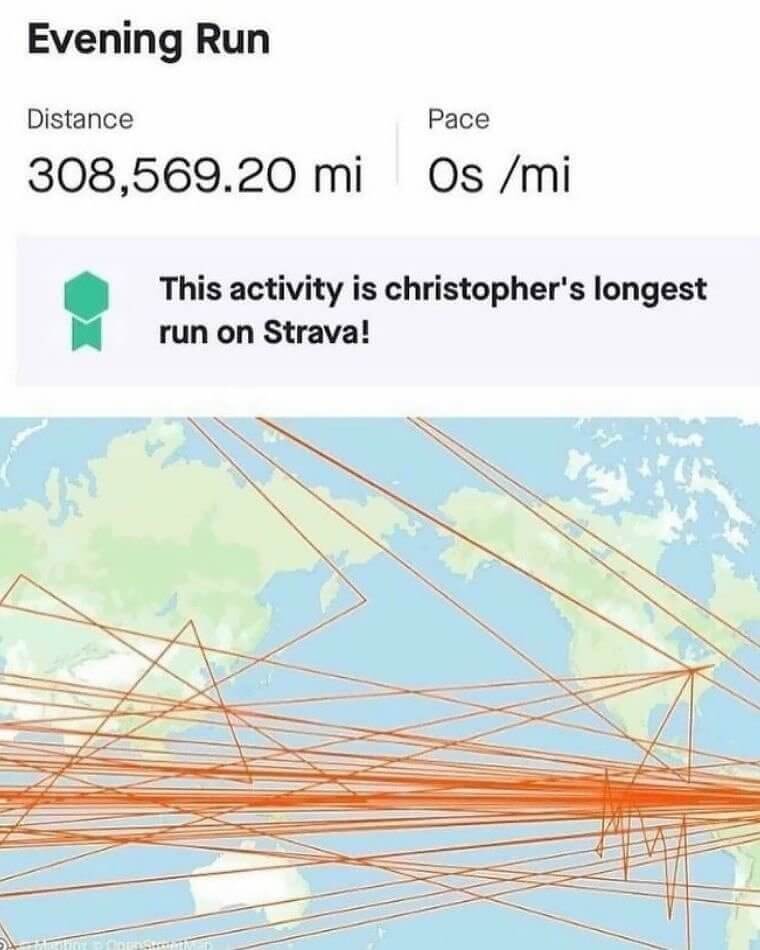 Have you ever seen anything like this? It does not count if you have seen the lines of airplane flights. In this case, Christopher shared on his social networks what his phone recorded while he was on an evening run. We're sure his phone made some mistake. Otherwise, Christopher is omnipotent! Because he can run across the ocean or under the ocean.
Emoji Is Possessed by a Devil
We admit that emojis sometimes scare us and that they are very strangely designed. Although they have some emojis that are cute, we still have to say that it is definitely not to our taste. But our opinion is not at all valid, nor should we judge. Check out the first emoji she sent. It looks like a devil-possessed emoji. Do you agree?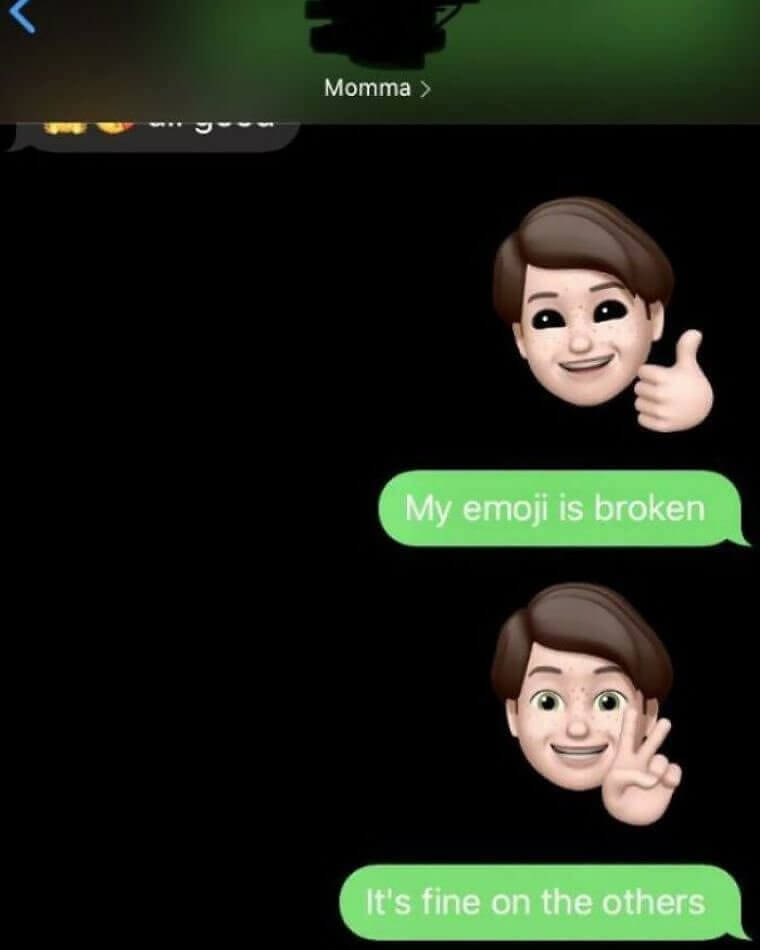 After this, the whole emoji world certainly became a lot creepier for us. If this happened to us, we would probably immediately throw the phone on the other bed. So in a few minutes, after we came to consciousness, they would refresh the phone. Hoping this bug has mysteriously disappeared. What would you do in these situations?
A Note Worthy of Attention
Notifications can make people surprisingly happy sometimes. Especially when they include or base on content about sales in your favorite store, an influx of money into your account, or declarations of love. The person receiving this note expected something similar to that.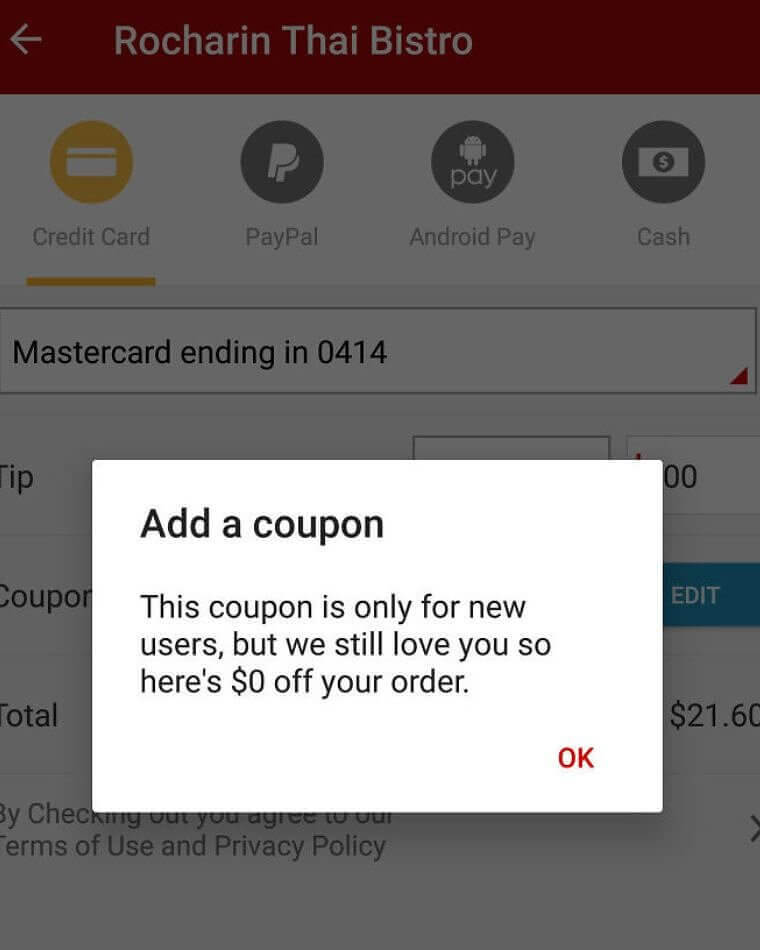 We believe he was excited when he received a notification from the restaurant that he was ordering from. It was about the coupon, made for "only a few users." Expecting a discount, he actually got something completely different than expected. His discount was a whole $0! We believe that this would annoy everyone, but it really made us laugh.
The Sentence Is Both Confusing and Clear
Hope you don't mind the satire here, but this strikes us as a modern-day chicken and egg conundrum. In one sentence, we see confusion and clarity. Imagine a message telling you that you should have the App Store. But it will help you find it through the App Store. Although the message is confusing, it clearly shows what needs to be done.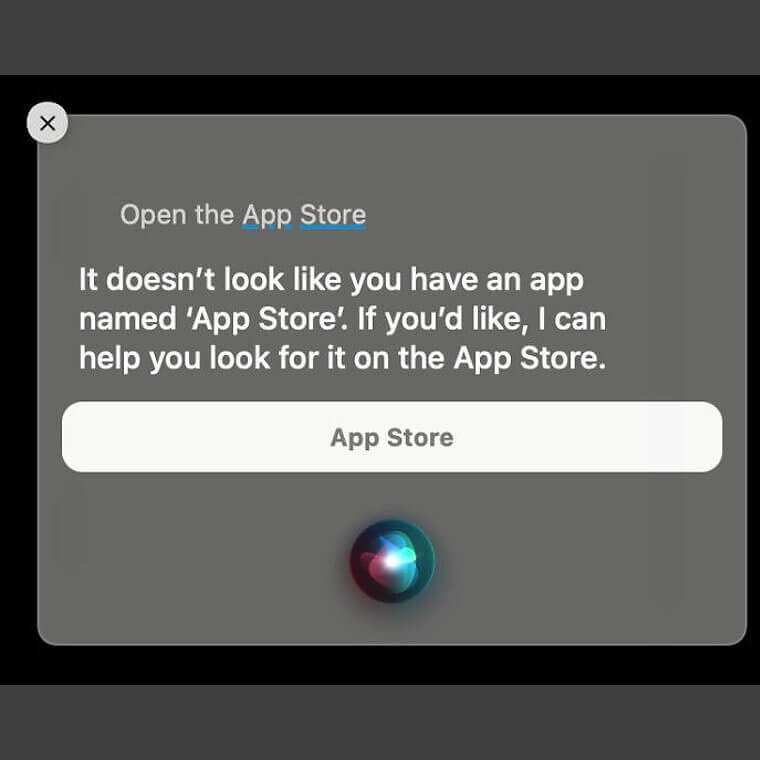 We believe that we are not explaining the best either and that this looks like a paraphrased message from a screenshot. But we actually understood what the purpose of the notification was. Do you understand how this could happen? If you find out, let us know.
This Is the Monthly Salary He Is Looking For?
This is another one of the errors in the system, probably. But we have to admit that we are a little intrigued. A man applied for a job through an online application. He answered the required questions and attached his CV. And all was well until he encountered a very tricky question. It is about the desired salary range.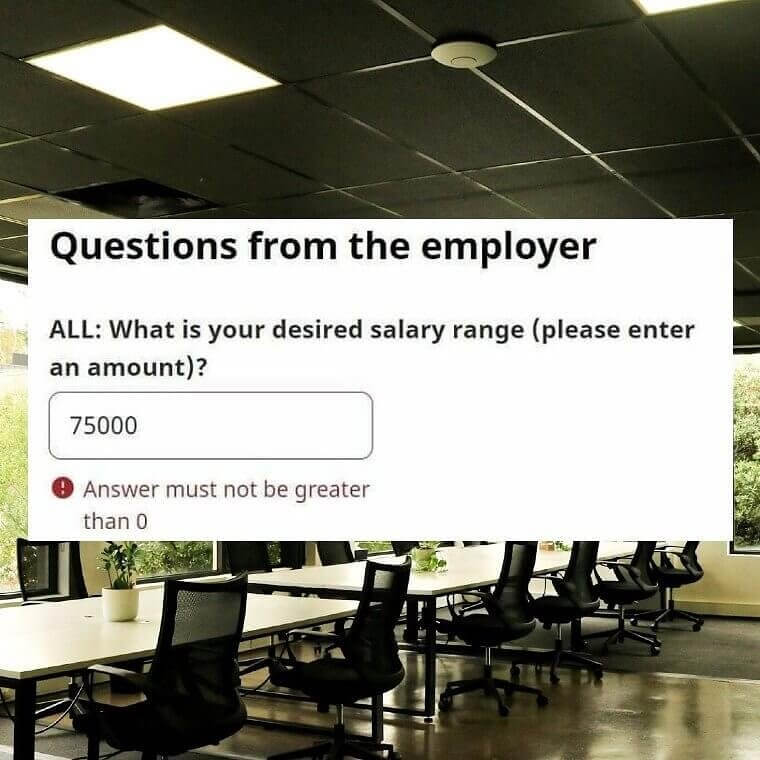 The guy entered the number at his own discretion, but there was an error. The figure of $75000 was registered as $0 by this application. We are not sure if the application understood the task or if there was an error. We're sure the guy filled out this form multiple times because of that mistake. So he ended up screenshotting it as proof and emailing them.
Even the Clock Mocks Him for Healthy Living
You must have been in situations where something didn't work out for you. You've probably firmly decided a million times that you're going to start living a healthy life and going to the gym, but starting tomorrow. And when tomorrow comes,  you don't feel like going, so you just put it off as tomorrow's obligation. Right?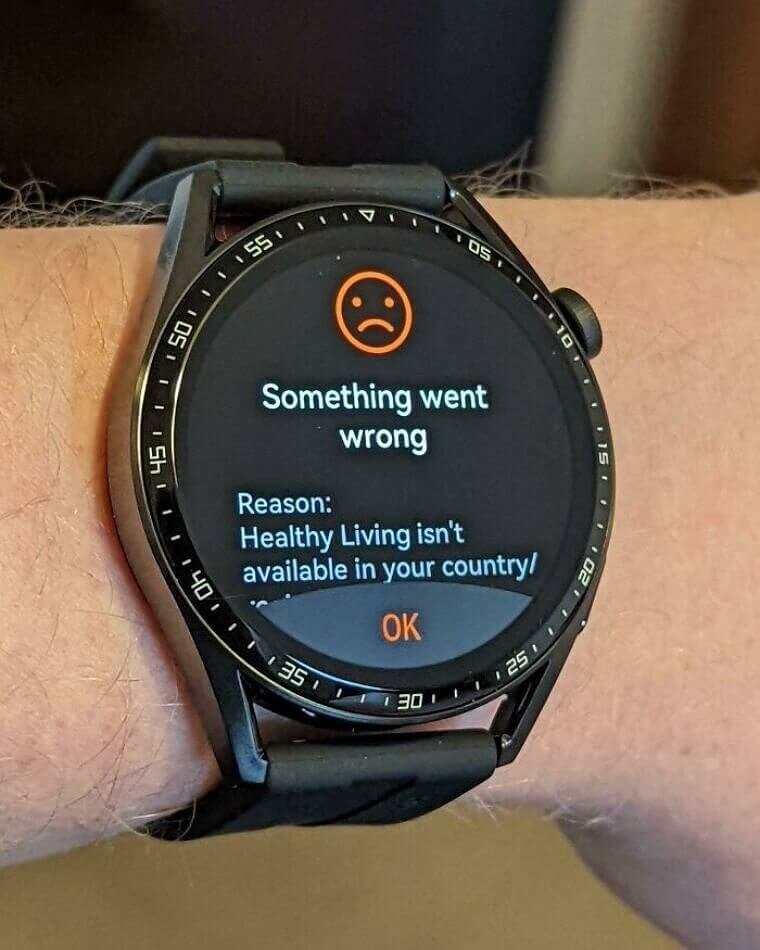 This guy wanted to motivate himself even more. He wanted to install an app on his smart watch that would remind him not to skip or delay training. But even the clock began to mock him in that decision. His smartwatch sent him a notification stating that "Healthy Living" is not available in his country. We now believe there is a reason why he can't train.
Grammarly Should Learn Grammar
Grammarly ads are popping up all over the internet. It is a tool that facilitates and corrects your writing. A really great application that contributes to literacy (if you lack it). It was probably created with the aim of facilitating and encouraging people that literacy is necessary. In this screenshot, we see a person using Grammarly. But here, the situation is a little different.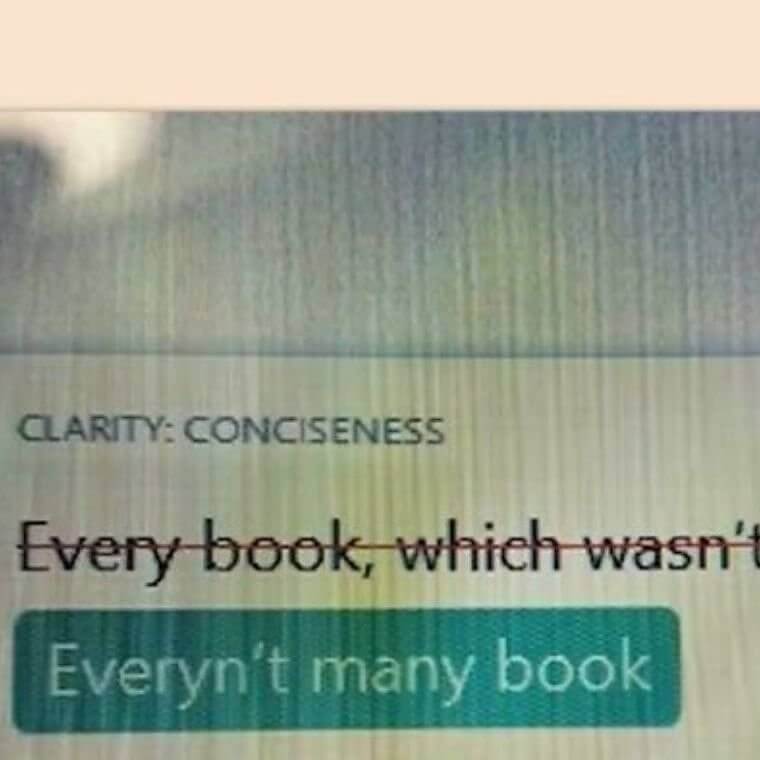 Grammarly is completely wrong in his emendation. From the sentence, Grammarly made three completely wrong words. We think that, in this case, that person had to correct Grammarly. We're sure it's just another unforeseen bug. But you must admit it's funny that Grammarly needs better grammar skills, right?
This Is How Developers See the Earth
Every day we can learn that some new star has been discovered in the universe. Sometimes scientists announce the discovery of new bodies in the cosmos. But this time, a completely random person discovered a new planet, apparently. A bug happened on his computer that blurred everything on his computer and formed something like a planet.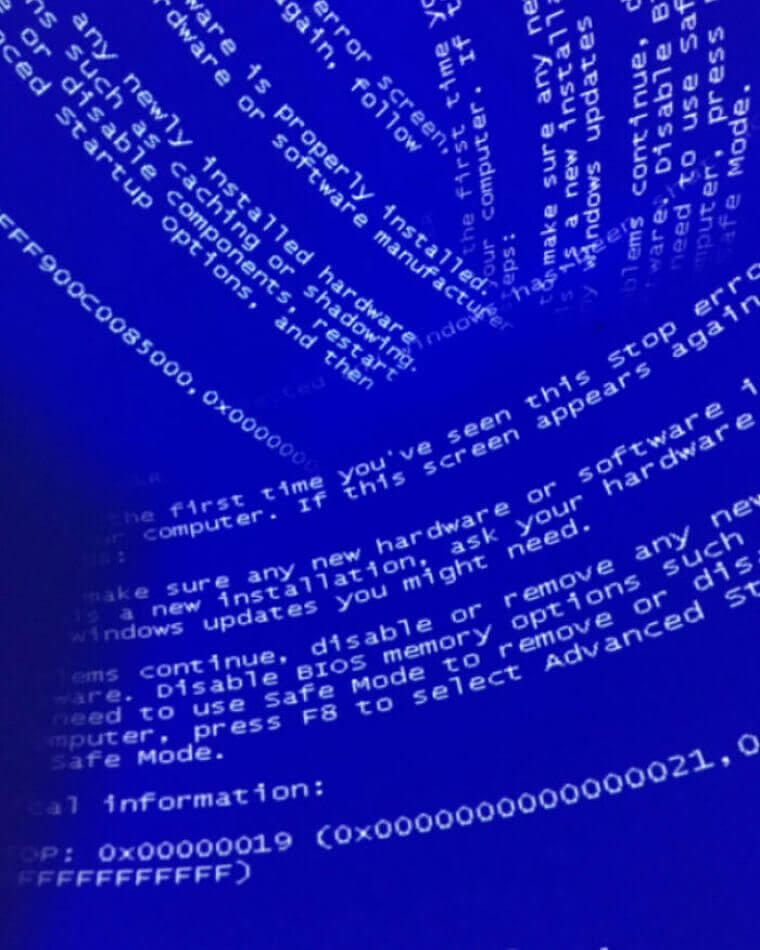 We believe that if developers were to describe the Earth, it would look exactly like this. If you are a developer, we are interested; how does this planet simulation look to you? Another question for developers, do you see the world and everything around you in a similar way? We believe it is too interesting for you to look at us, mere mortals who do not understand anything from your spheres.
Please Don't Forget To Wear a Face
Everyone is looking for some "Signs by the Roadside." Both in life and on the street, these signs can be confusing sometimes, and you have to interpret them. Especially if you are looking for a sign that will affirm your thoughts, dreams, or desires. In this case, the sign made the point very clearly.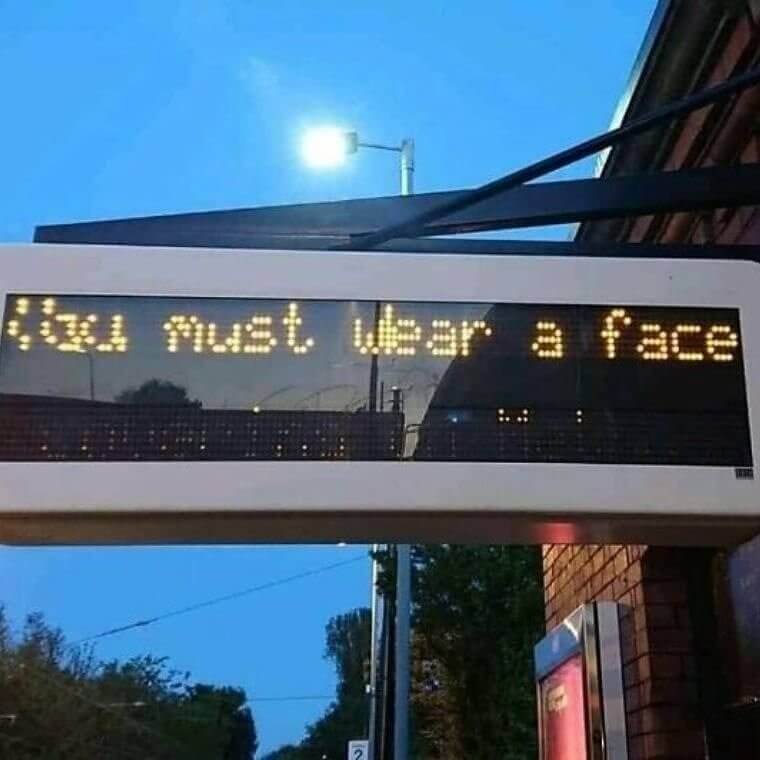 "You have to wear a face" sounds completely wrong but, at the same time, profound. Right? We're sure this should have been "You must wear face masks," but someone took a photo at just the right moment. It would be very twisted if this was the whole sign. Did you bring your face today? We remind you now that you must always carry your face with you!
I'm Taking You to Disappointment Lake
Some people really discover impossible things because they are curious. Because of such curiosities, today, we can learn everything about the universe, microcells, how to plant some plants, or anything that interests us. Here we see that someone has been exploring Google Maps and has discovered something very amusing.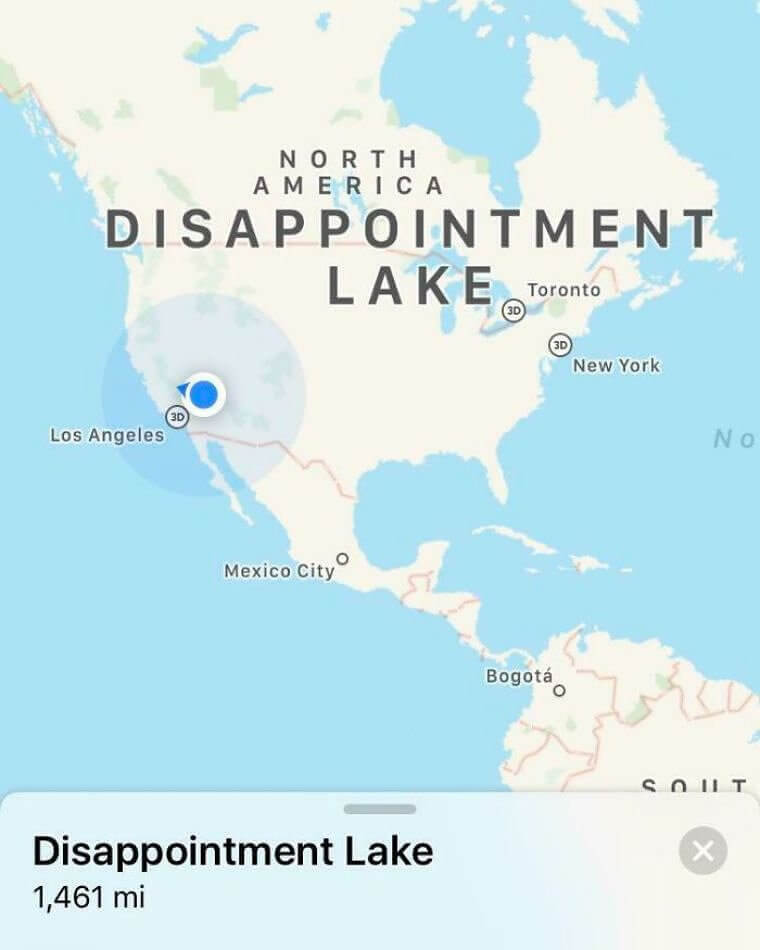 A person discovered that there is a "Disappointment Lake," can you believe it's called that? In any case, this information can be used for a good joke. Especially if you share it with your close friends, or if you have an equally silly spouse, ask them to take them there. This can also be used for sarcasm purposes while confusing the people around you even more.
Use This Percentage of the Battery for the Rest of Your Life
Our jobs, lives, relationships, and connections have partially or completely moved to the online world. That's why we need our devices to use. But it's very frustrating when you see no battery on your device (phone, laptop, or tablet), right? In cases where the battery is running low, we are sure you will run to the charger!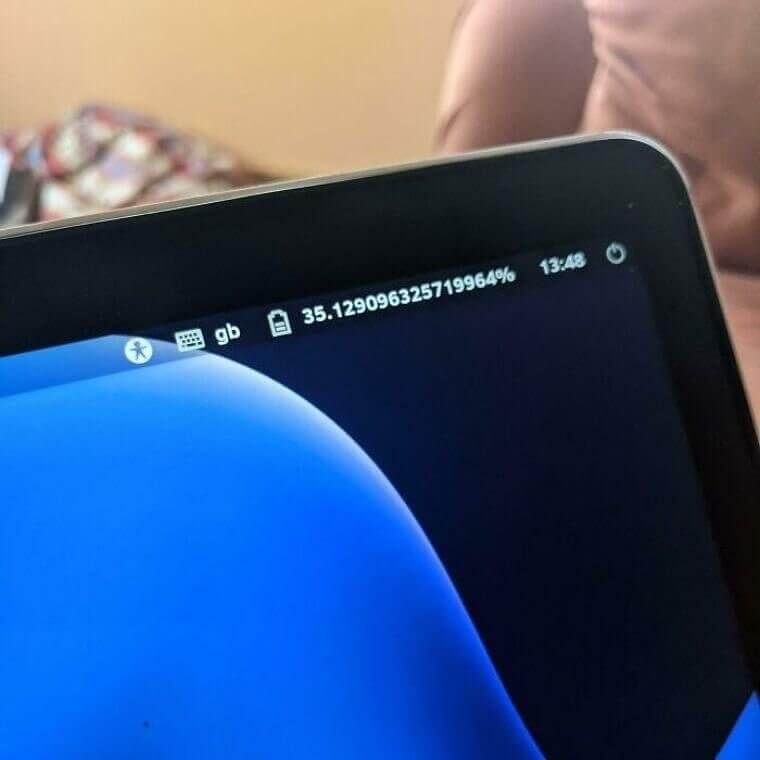 Well, in this photo, we see a slightly different situation. It looks to us like this person will never need to charge their device again. We are convinced that a person will use a laptop until death. We do not know precisely whether until her death or the death of that device. Just kidding! We know it's a bug, but we couldn't resist making a joke.
This Looks Like an Angry Ex-Girlfriend
Just watch the conversation here! It's probably the auto-replies, but it looks too funny. To us, this looks like a conversation with a girlfriend or ex-girlfriend who is very angry. She is probably angry for a reason known to her, but that is her way of functioning. Have you ever experienced such conversations?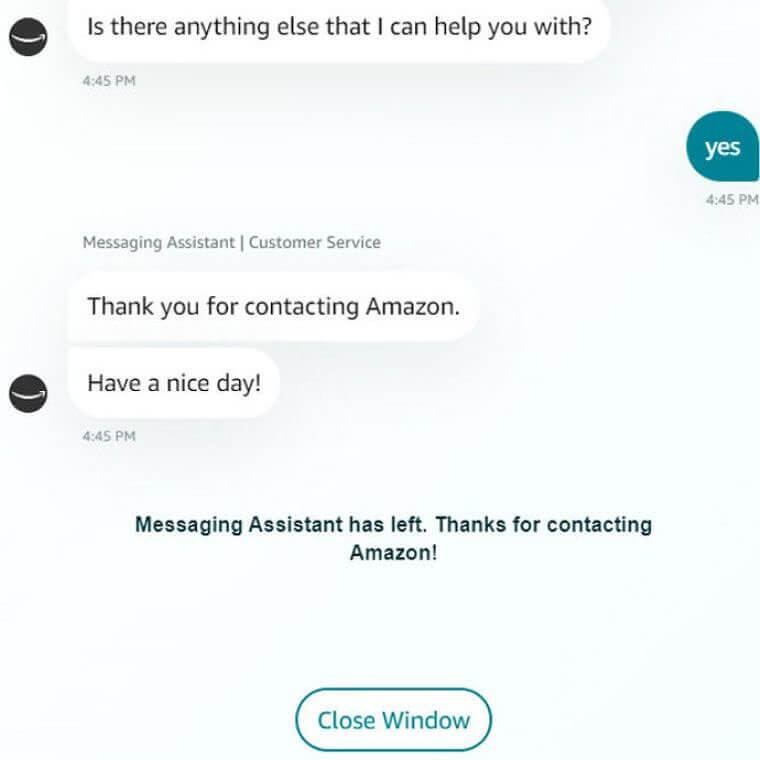 When someone asks you if they can help you, you expect them to really offer to help. Or if you are unclear about some things, you expect they will explain. But here, a person or a robot automatically left the conversation! Do you now understand why we are comparing this with an angry ex-girlfriend? If not, take it easy - you're young. You will understand in time what we are talking about right now.
Emergency Alert Needs Help
Phones can sometimes behave very strangely. In addition to being aware that our data is accessible to everyone, we try to protect ourselves. But imagine a window like this popping up on your phone. What would you do in such a situation? There must have been an error, and the phone wanted to inform the phone's owner using notifications.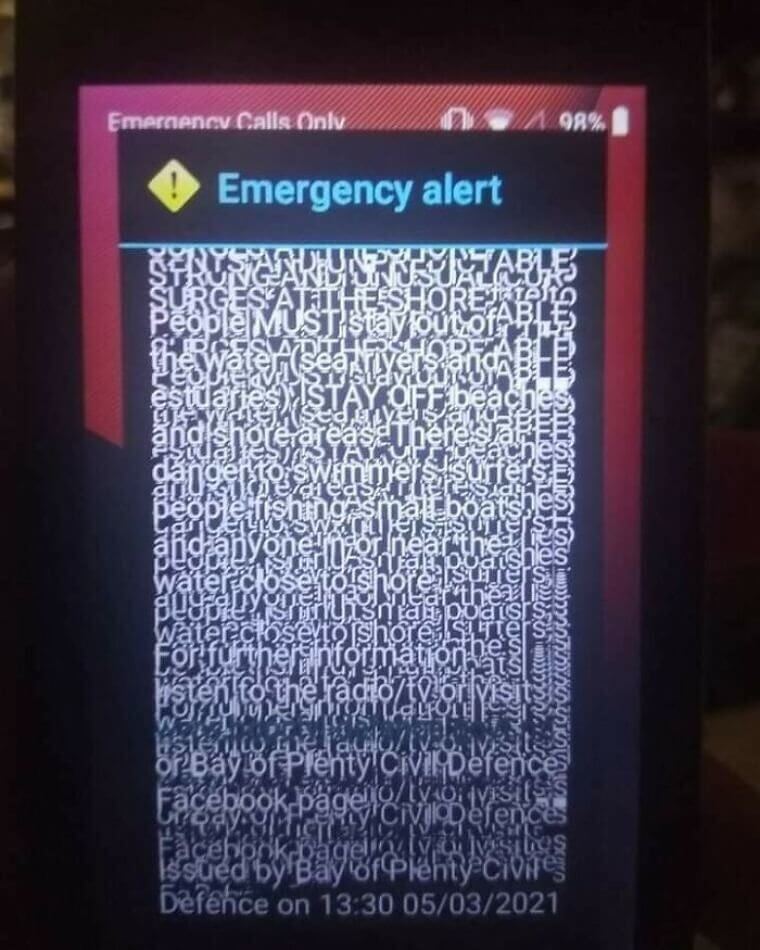 But another error caused complete confusion on the screen. It looks like an emergency alert, needs urgent help! We think that the person could not have solved this alone and that a telephone technician was needed. We hope that the person was able to solve the problem or decided to get a new phone anyway.
Did or Didn't He Pass the Quiz?
Tests and quizzes are really weird or difficult sometimes. Although everyone believes that testing time ends when they finish school, they are wrong in their estimation. In this case, we see that an employee took a quiz. We're not sure if it's work-related, and they're testing employees for some reason. Or maybe it's a quiz game.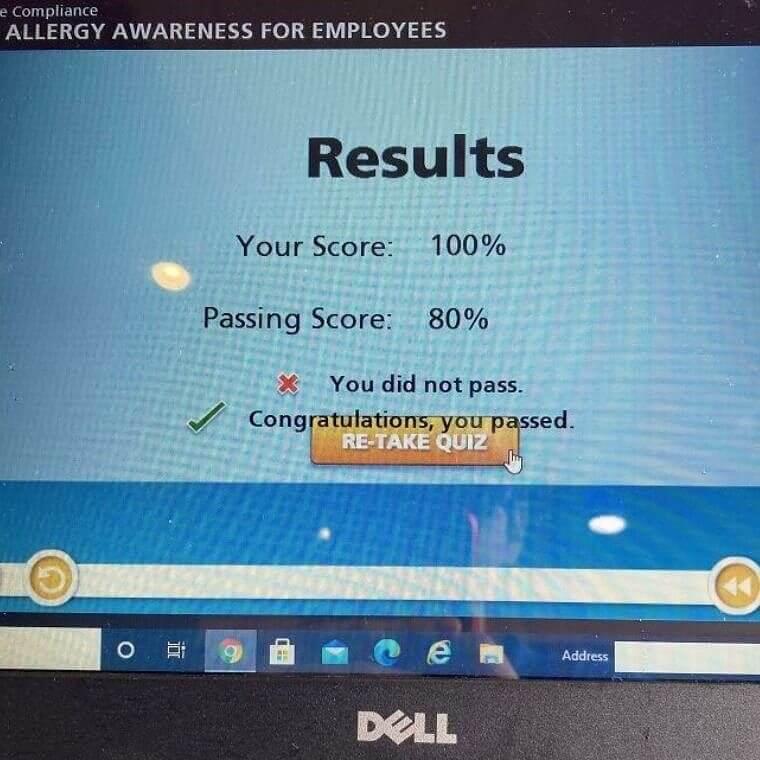 In any case, the complete confusion is visible immediately! Even though the person answered all the questions correctly and got all 100% points, we are not sure if they passed. Because at the same time, he received a notification about the passed and failed test. It is not clear to us why and how this happened. Hopefully, he didn't have to go through the whole test again.
Numbers Are a Fundamental Factor in Love
Everyone knows that Paris is the city of love and light. In this screenshot, we see that a person is using the Duolingo app to learn a language, in this case, French. But we cannot say that this is a very successful language learning. Just look at the word of the day!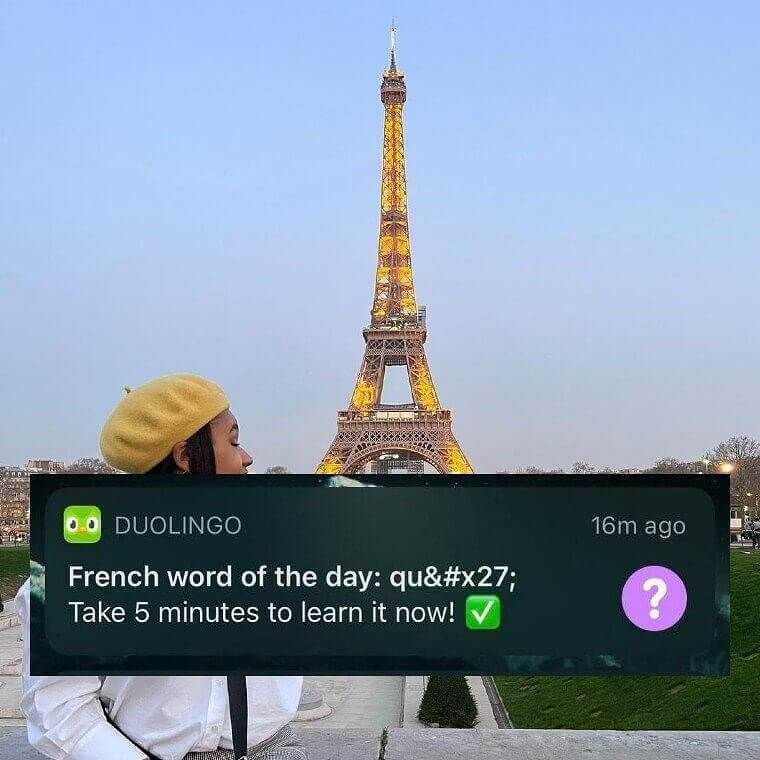 We didn't know that the language of love contains numbers and symbols. But well, now it's clearer to us why there are golddiggers. We must respect their way of life because we just discovered that love includes numbers. We hope you don't mind our sarcasm. We also hope you understand how sarcasm works. If you didn't know - you just learned two new things!
Was This Done on Purpose?
People's feedback is very important. That is why it is necessary to research people's needs and constantly ask questions. But sometimes it can be really tiring and boring. Because every app or site asks for your rating so they can know how good or bad their quality is. Annoying, isn't it? In this case, someone screenshotted such a question with the answers provided.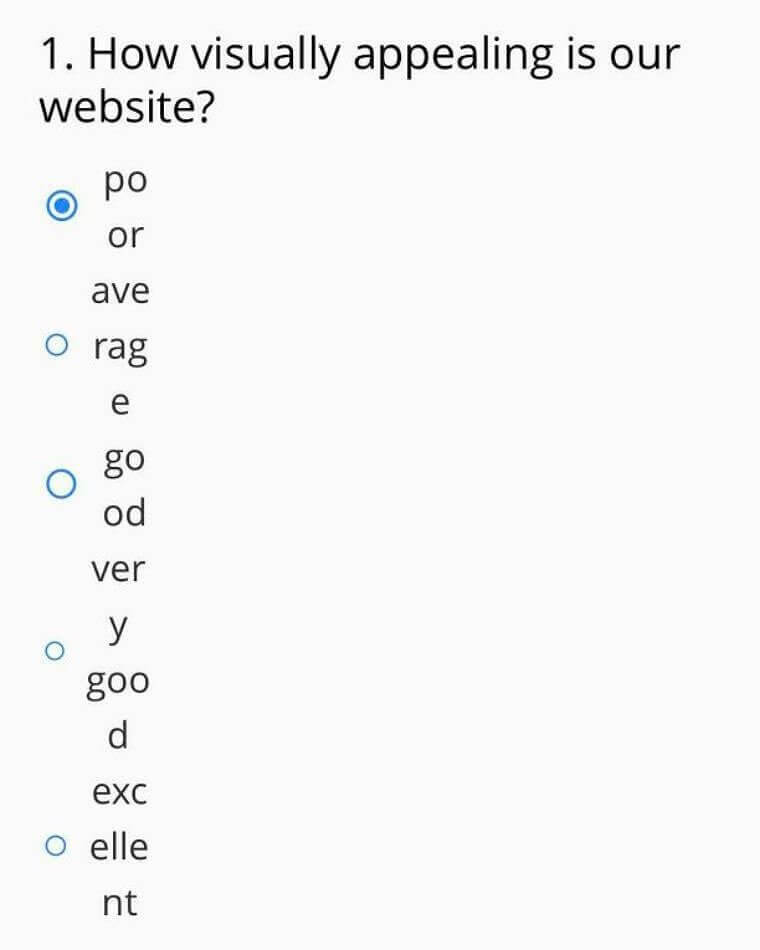 The question is written completely normally, as expected. But the answers are terrible. Just look at how funny it looks, especially under the question about visual identity. We are not sure if this was done on purpose or if it happened by mistake. We hope they fix it as soon as possible if it's a mistake.
Some Years Really Take Longer
As time is passing, you are judging by your subjective feeling. For some, time moves slowly, while for others, it flies by. But that's why we have clocks and calendars that predetermine time and days. In this case, it seems to us that this automation has been slightly overcalculated.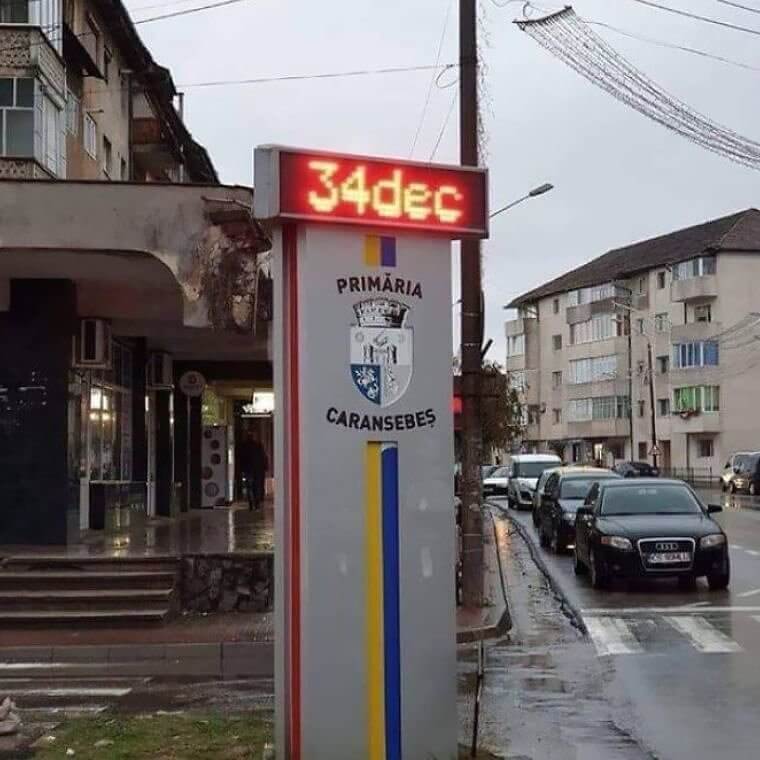 Somehow it got to December 34, surely those who made the program for this did not do their job properly. The people who made the program had only one job and didn't even do it successfully. Maybe there is also February 30 on their calendar? How long do you think a day is, according to their calculations?
Do You Notice Anything Strange?
We believe that this photo looks quite normal at first glance. But on second glance, you'll realize that this photo actually looks a lot creepier. This family tried to make a nice family picture with a stunning view in the background. But their phone managed to take two pictures of the man.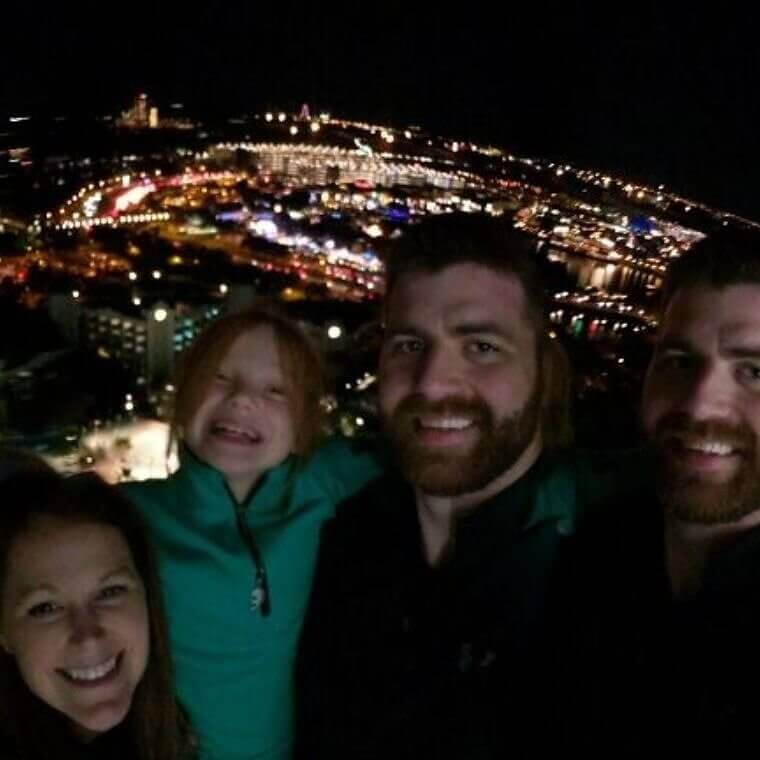 It seems to us that the camera has gone a little crazy. So we can blame her for this mistake. It looks like his twin brother is standing next to him. Or it seems like a ghost that looks exactly like a man. Did you notice that right away? We needed time. We can imagine this photo as an inspiration for a horror movie.
Hope They Didn't Pay the Designer a Lot of Money
Everything in this photo is mixed up and looks wrong. Not a single photo matches the manufacturer of that fast food chain. We hope the people who asked for the app to be made didn't pay the designers a lot of money. Because this is truly an unforgivable mistake! But there is a possibility that this was done on purpose.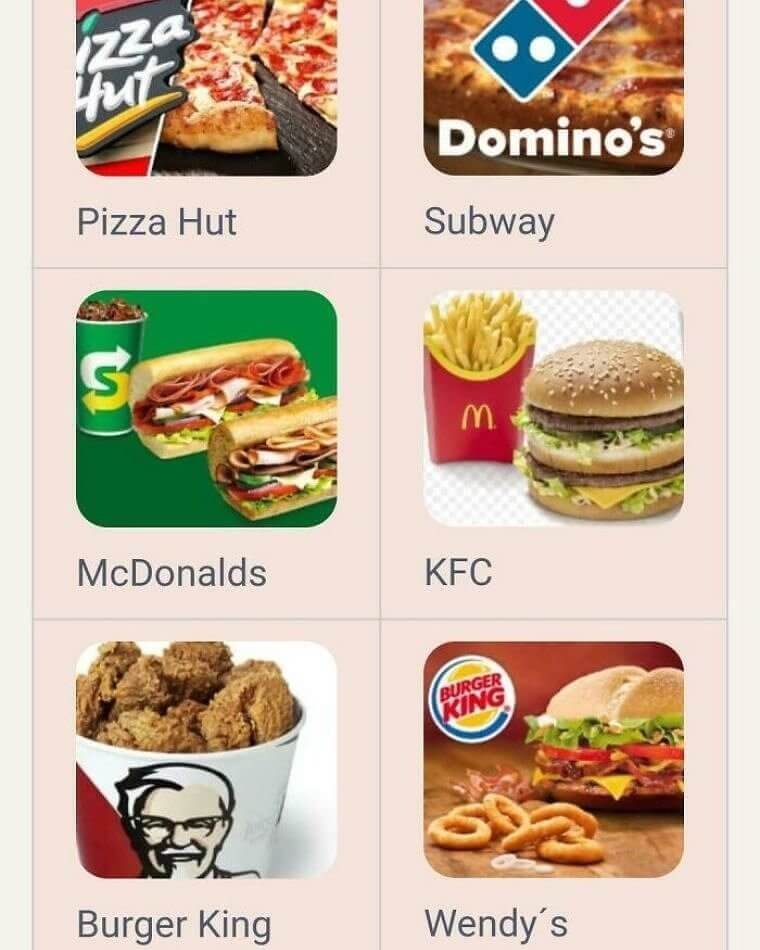 Maybe those who asked for the app didn't want to pay the designers enough. So the designers decided to fight back or respond to the rudeness in their own way. In that case, we appreciate the creativity. In any case, this photo and design impress as much as it frustrates us. How does it seem to you? Whose fault do you think it is?
Is Something Like This Even Possible?
As we look at this photo, the questions and ambiguities just pile up. We need someone to explain to us how this is even possible. We have many questions that we would like to know about this, but that questions represent what we are most interested in. It's really confusing is it possible that errors like this can even happen? 
At first, we thought it was someone who wanted to screw up everyone around him. So he took a photo that would leave everyone with a question mark over their head. If that was his intention, then he succeeded - he confused us all! And if it's a real breakdown, we hope he didn't have to pay much for the repair. 
Either He Has Thick Nerves, or He Is Bored
We see that this person's screen is frozen. But it's not an unusual thing. A couple of things caught our attention in this photo. First, how long was the screen frozen before it managed to make a house? Second, was he that bored? Or does he have a lot of patience? Third, why did he decide to build a house?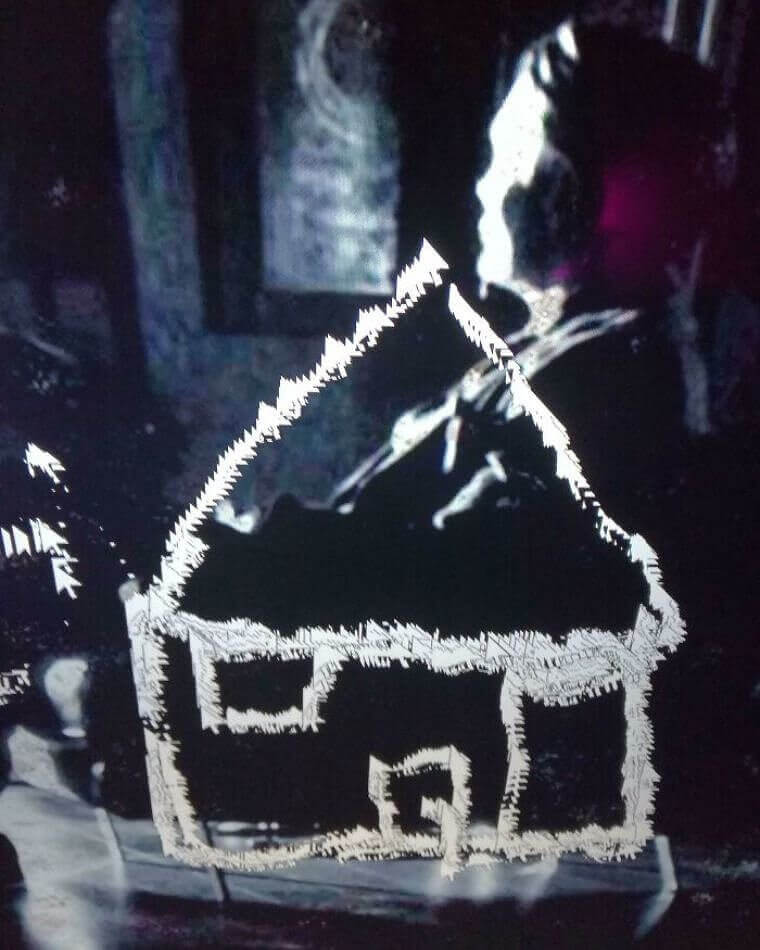 We are sure that this is a work of art, although it is caused by some problems. Have you ever had moments of creativity like this? We would never think of doing this. We would certainly restart the device immediately - without any second thought. What would you do in frozen moments?
Hello Pie, How Are You?
Signs and captions are very funny and take up a large portion of this list. This is another example that is a mistake, but this one is a little different than the others. It's not creepy, and it's not a terrible mistake, but it's cute. Although it should indicate the station where it is standing, it looks to us as if the train is introducing itself.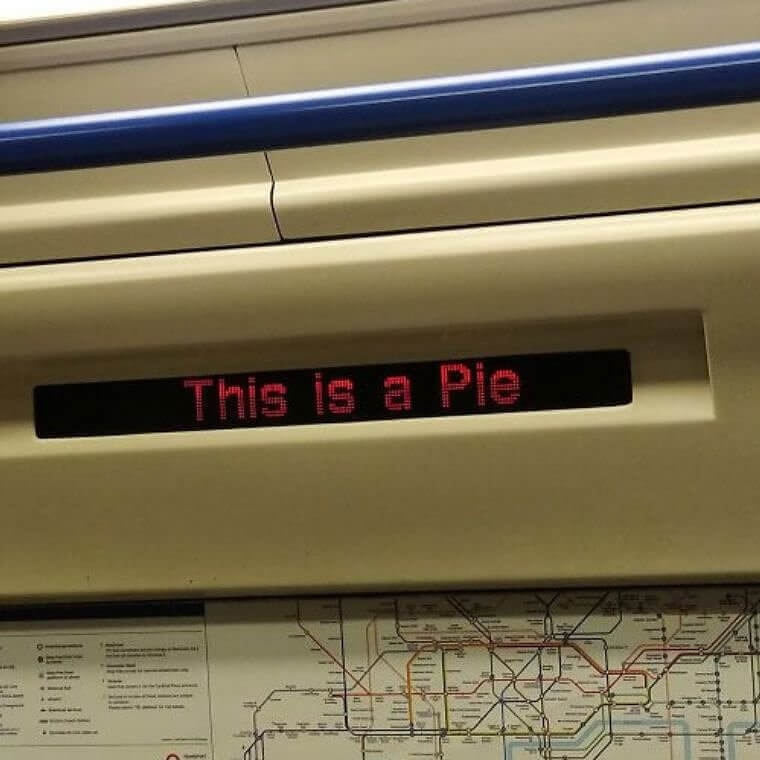 We imagine this to have been spoken in a child's voice. As we read "This is a Pie," we have a need to respond. Although it sounds twisted, we think we would have a very interesting conversation with the train. Okay, our imaginations went a little too far, but you won't blame us. What do you think of this error?
The Saying "You Are What You Eat" Makes Sense Now
You've probably heard the saying, "You are what you eat," which you're about to get explained. The girl was trying to upload a photo to one of the apps, but her phone detected something new using facial recognition. The app registered macaroni with spices as one of the faces in its gallery.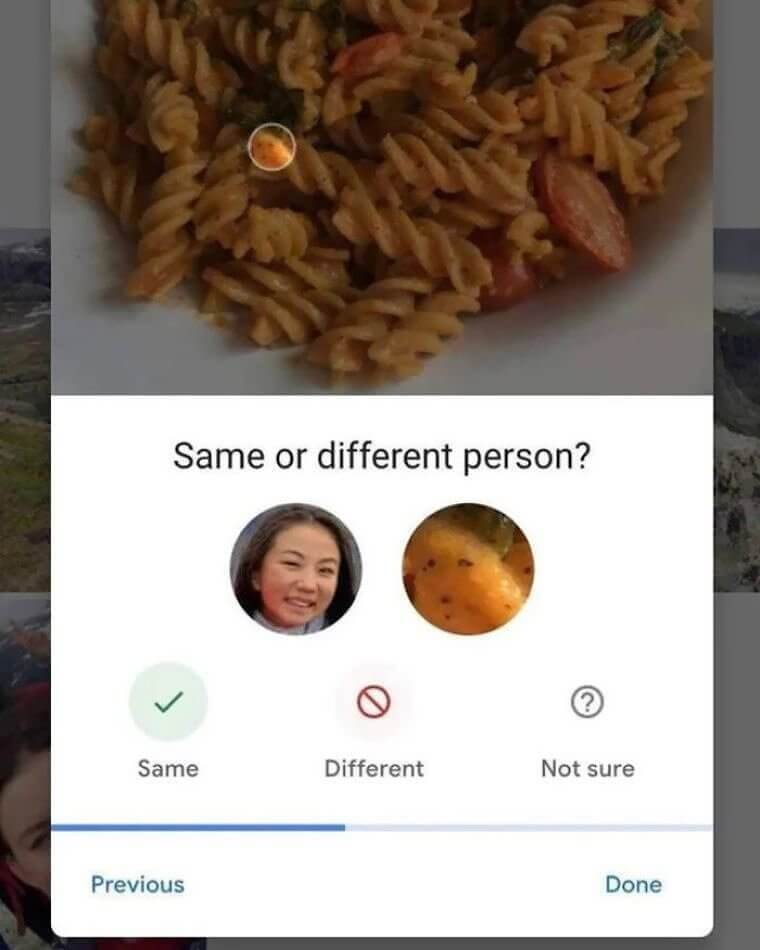 To make matters even sillier, the device compared the image of the girl and the macaroni. But even that is not the funniest moment; it came when the question was asked, "Is this the same person?" We have to admit that this is a bit cringe, but it's funny at the same time. What do you eat, and do you look like your food?
This Is Why People Have Trust Issues
Many people have a fear of flying. But people are also known to have trust issues for many reasons. This photo incorporates those two fears. Although it looks cute and interesting, imagine how you would feel if you were on this flight. Instead of traveling directly to the location you've chosen, you take a tour.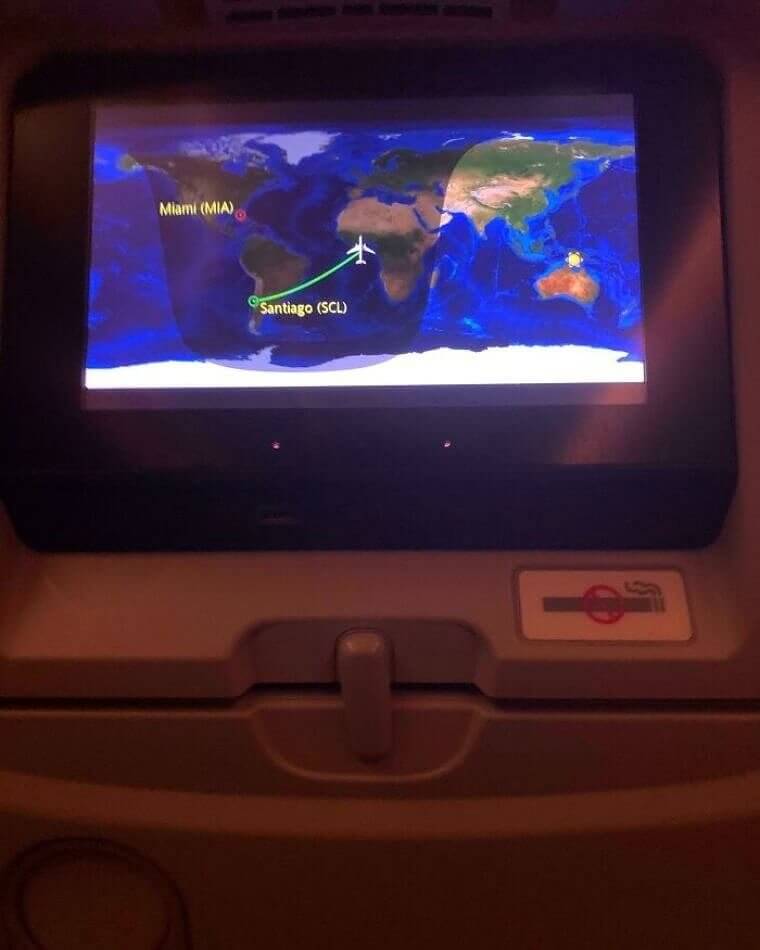 If it was another city, it would be a problem, but not a huge problem like this time. In this case, you are going to another continent. We just sincerely hope that this is a computer error and that the pilot reacted immediately. If not, we hope trust issues will not become a bigger problem for passengers. What do you think? 
Of Course, This Is Happening in China
Hopefully, you'll find our satire fun. But with these pictures, we just want you to have a good laugh with us. Since there is a well-known prejudice against the Chinese all over the world, we have given ourselves the right to make a joke according to the situation. The prejudice we are mentioning now is related to the fact that in China, people use dogs and cats in their diet.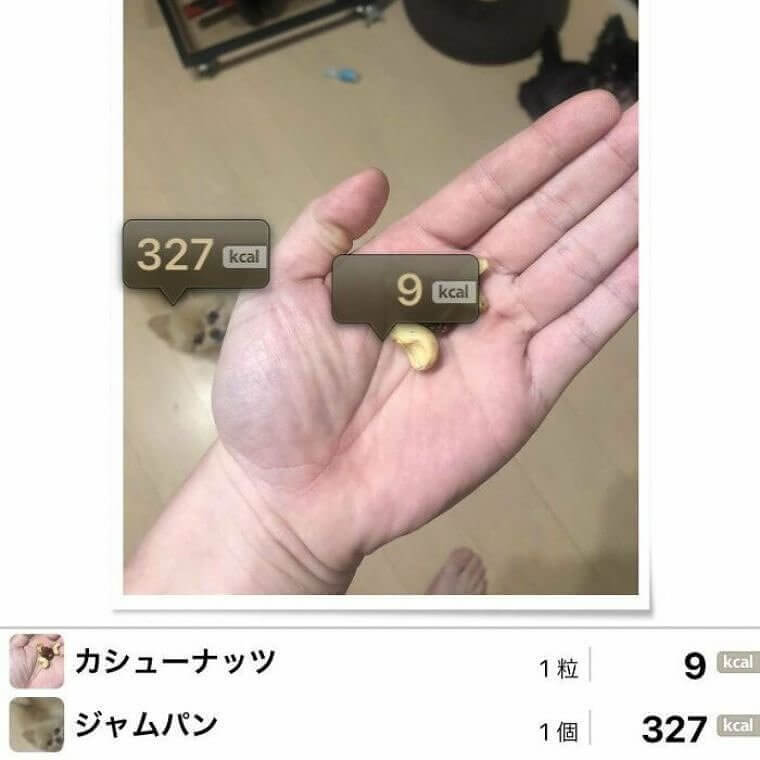 In the photo, we see a walnut in the hand of a person who, using the application, is trying to find out the contents of that morsel. But behind his hand, you can see a dog, which was also read by the application and calculated the contents of the dog. We really apologize in advance, but we find this too funny. Because it's obvious that things like this can only happen in China. What do you think of this joke and photo?
Help Me, and I'll Take You Wherever You Want
We will start with a simple question, who wrote this and why? We're not sure if we missed it. Is this a joke, a mistake, or a serious cry for help? To us, it seems like a joke that colleagues set up for their friend. How does it seem to you? Anyhow, we think this bus is very sad and needs help.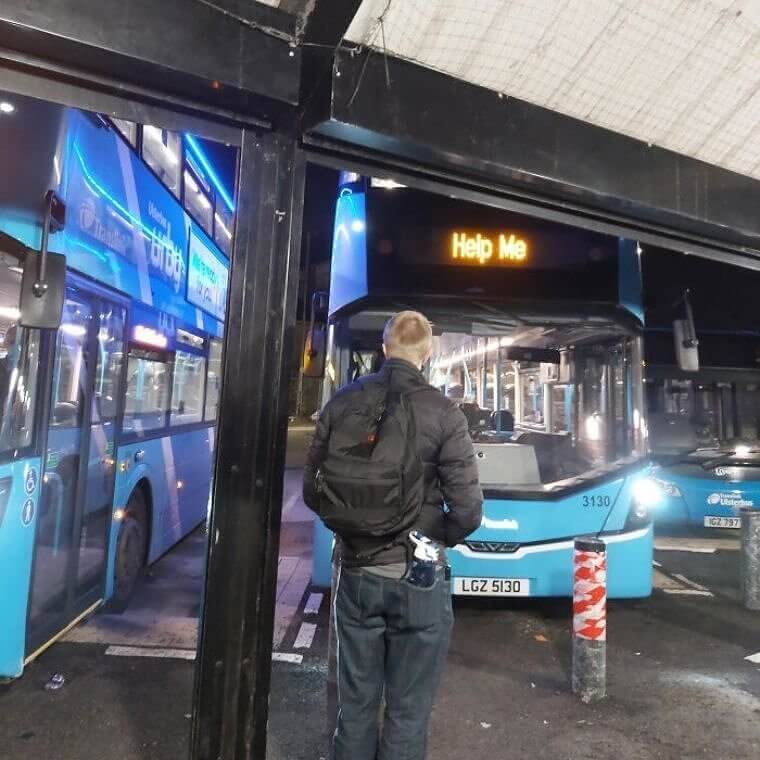 Whoever helps him, in return the bus will drive to whatever location that person wants. It's not like it's not a bus job, but we don't think it has much else to offer besides a ride and a seat. There is even a possibility that the bus is broken down and that they tried to show in a humorous way that the bus is not working. What conclusion did you come to by looking at this photo?
Hieroglyphs Are Back in Fashion
Did you understand what was written on the laptop display? He will correct us if we are wrong; as far as we are knowledgeable, there should be some shortcuts in that place. Right? Maybe these are some shortcuts written in hieroglyphs; we're not really sure. We do not know that language and writing. Do you understand this?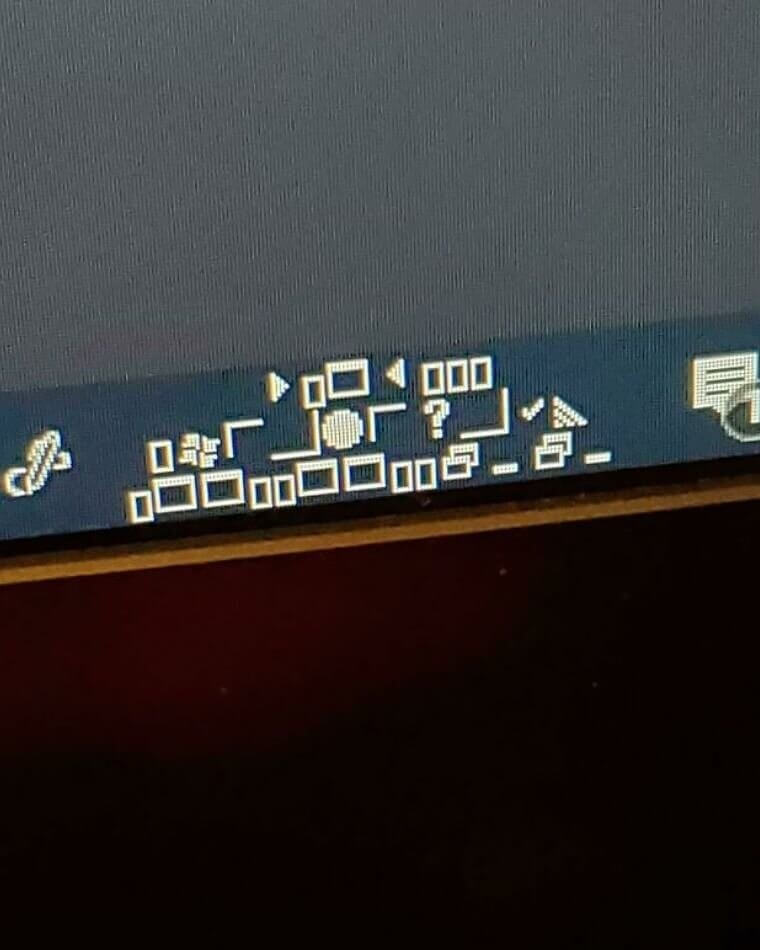 Although we are convinced that hieroglyphs were thrown out of use a long time ago, it seems that they are coming back into trend. If you follow trends regularly, is this one of the trends you plan to follow? We certainly don't plan that! It looks too complicated for our taste, so we'll stick to the vintage style and follow some other trends.
You Should Know the Rest by Yourself
One of the reasons why robots were created is to be smarter than humans. Although they fail, even coming close at times. Or they are simply trying to play with the human brain. In this case, we see that the robot decided to stop halfway through the explanation. We think that at the moment he stopped, he actually wanted to say that human, "You should know the rest yourself."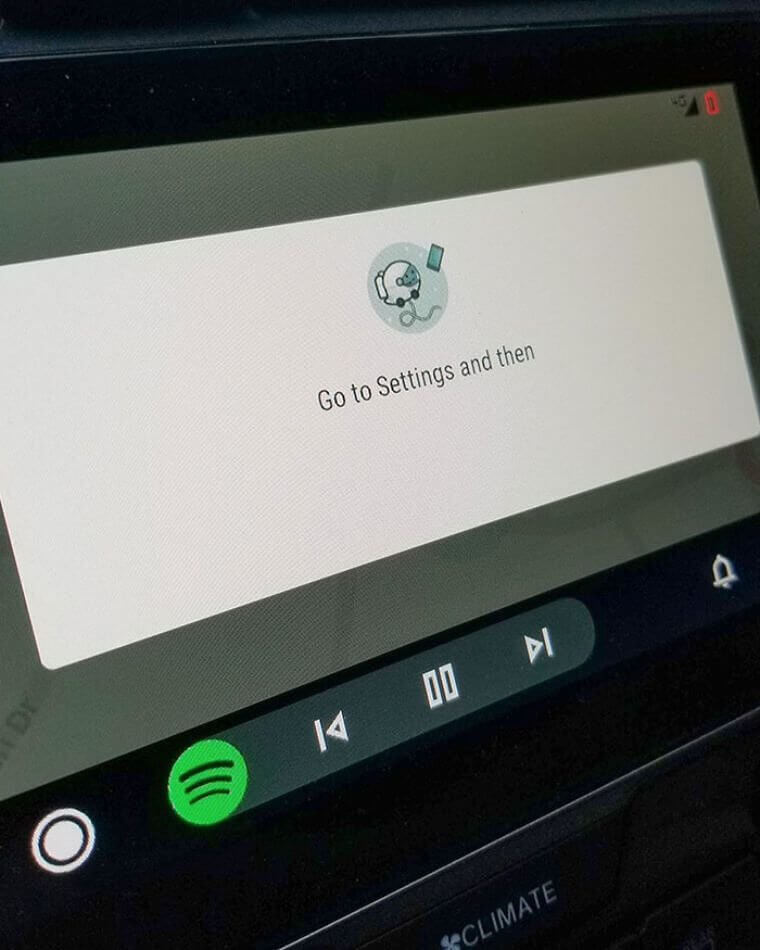 Although we are most likely fooling around and are wrong in our assumption, it seems like such a thing to us. What do you think happened here (only wrong answers accepted)? We all know it's a bug in the programmer's code, but try to let your imagination run free.
A Couch Potato Will Do Anything – But Not Get Up
Here we see a screenshot from the game, but we can relate the situation to real people and events. You all know at least one person who is a couch potato. Or maybe you were once in such a situation, or perhaps someone like that is reading this right now.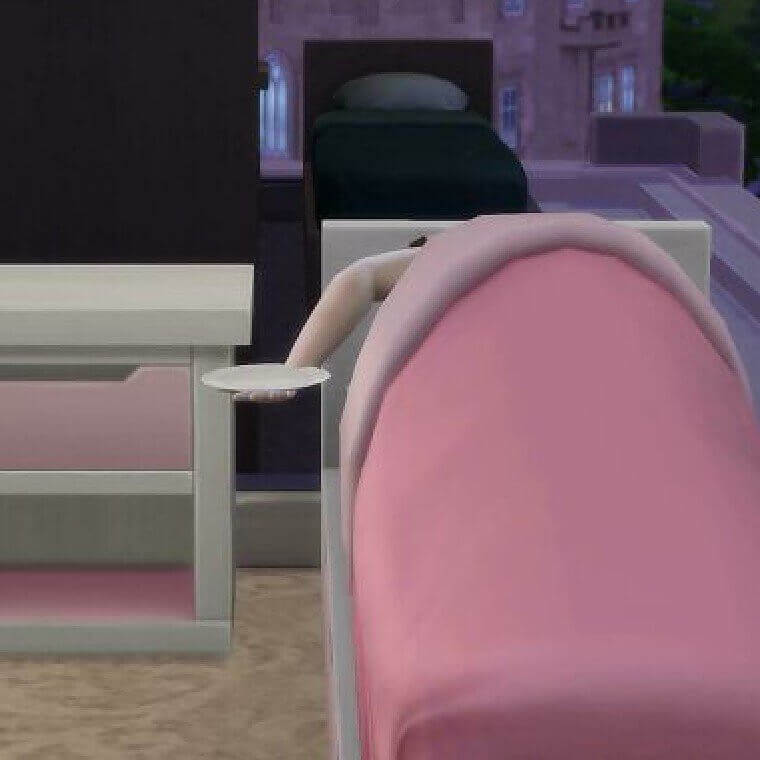 So we can relate to this situation where the character from the game seems to be breaking his arm to hold the plate, but he won't get out of bed. You have to admit this is a bit funny and cringe-worthy at the same time. Is it not? We are very interested in how this scene unfolded and how this problem would be solved in real life. 
A Whole New Level of Error
As you can see from the title of this text, there are tons of errors that you have seen. But this is one of the biggest bugs we've shown. Imagine what happened here. The amount or severity of the problems that have occurred here, we think, are innumerable and infinite.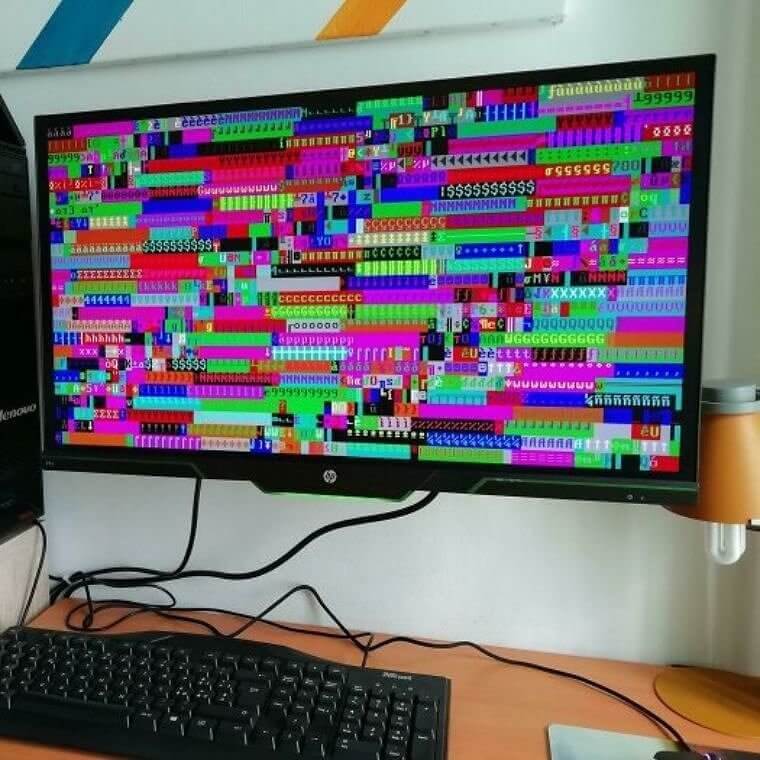 The very range of colors and characters we see on his screen shows how infinite the problem is. Hopefully, this person was able to solve or fix their computer. What would you do in this situation? We would just start panicking right away. And we would certainly leave it at that and immediately call a craftsman or programmer to fix it.
The Cash Register Must Have Been Hacked
Do you understand anything written on this fiscal account? You didn't? Don't worry; we don't think anyone understood what the cash register said. We are sure it is a factory error or something to do with the system to which the cash register is attached. Maybe it's viruses; who knows?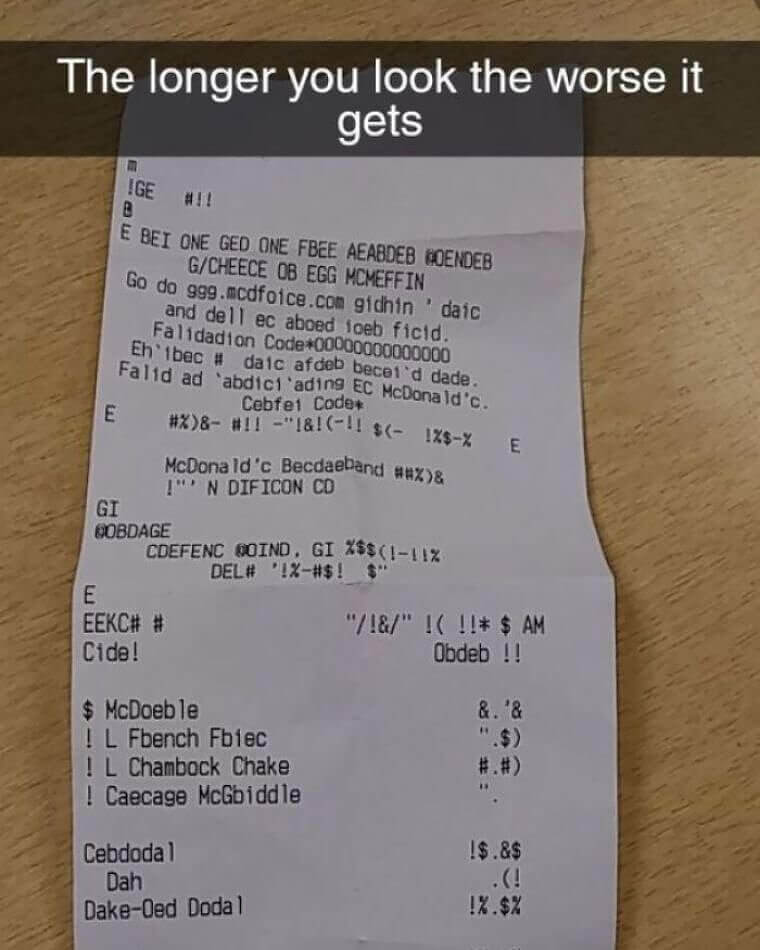 In any case, we'd like to know how they managed to charge for whatever they did manage to sell. If this is normal for them, then what do they declare as strange? There is a possibility that this is a problem they have had for a long time, but they do not care about it but work at their own discretion. What do you think? 
No Wonder People Don't Respect the Signs
Since we opened the list with signs and inscriptions, we will end it in the same spirit. Just look at what this big red sign says. Did you understand what they meant by this? We don't even know what language it is because the sign consists of a lot of unrecognizable characters.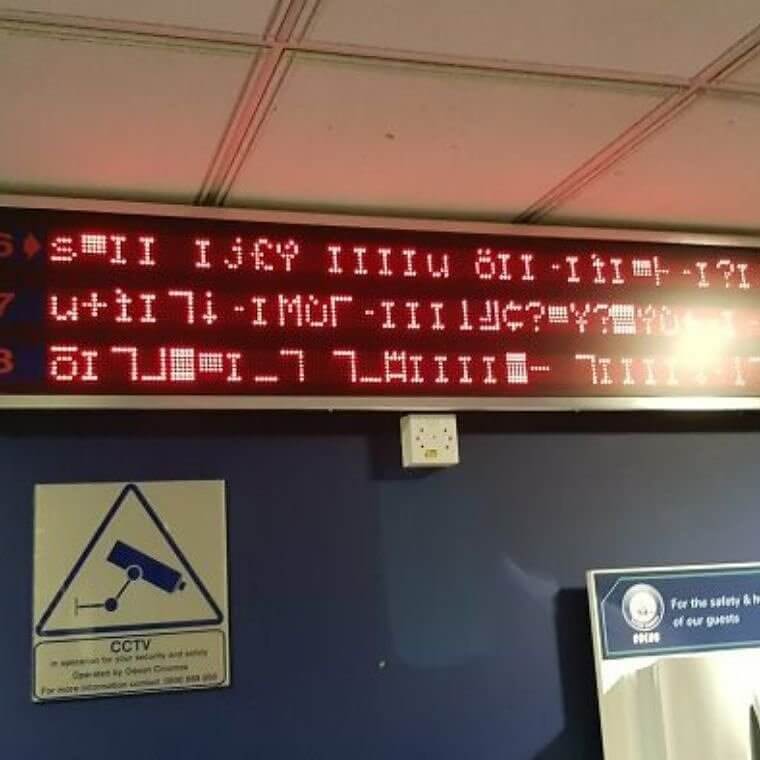 We would love to know and meet whoever wrote this or who created this. Are you wondering why we would want to? Because we would ask that person to read and translate this for us if it is in an unknown language. The only thing we understood was that there was CCTV. What would you do? Are you also interested in what the big sign with red letters means?
He Probably Should Have Been Dead
Although we do not know if this can be reflected only in mathematics or in everything. But we are sure that everyone knows that all numbers are greater than zero. Unless the numbers are negative. Do you agree with us? In this photo, we see the screen of a smartwatch that has an important message to show the owner of the watch.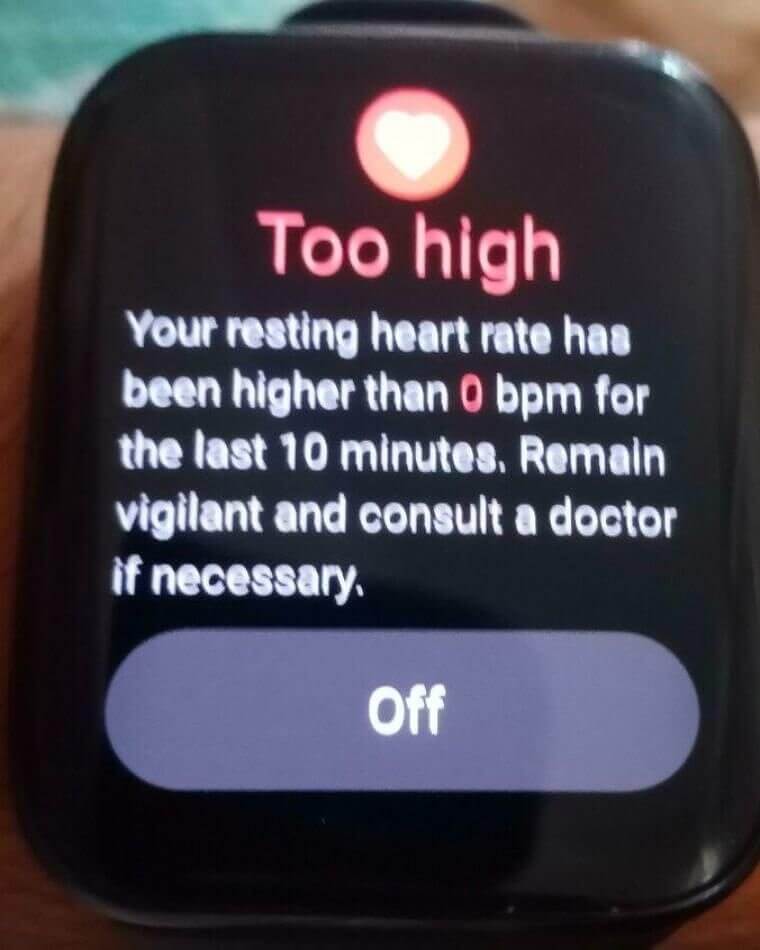 Looks like the clock has gone a little crazy. Because, for some reason, it is normal for his heart to beat at 0 bpm. We think that, in that case, this person is a dead man because he has no pulse. Anything beyond that is either normal or corrected with the doctor's recommendations and medication. What do you think happened here? Do you get notifications like this on your smartwatches?