It's every parent's worst fear - sending your child off to school and them never coming home. But what happens next is even more terrifying. A phone call to the police and an extensive search for your missing child. Then the realization that something has gone horribly wrong. It's a nightmare that one family lived through as the days turned into years. In 2016, Aubrey Carol vanished, and no one seemed to know what happened.

His family was left heartbroken as their efforts to find their son turned up nothing. But two years later, police found something that turned the whole case upside down. This is an inside look at the mysterious disappearance of 15-year-old Aubrey Carol.
Aubrey's Life
Aubrey's parents had recently divorced, and he moved an hour away to Spalding County in Georgia, where he lived with his mother, Danielle. His father, Michael, remained in Jones County on the other side of the state. Despite the huge change and the trauma of an acrimonious divorce, Aubrey seemed determined to make the best of the situation.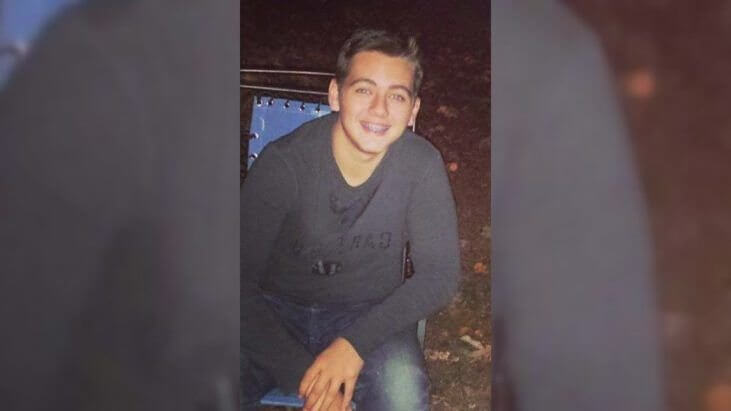 He started at a new school, Spalding High School, and slowly began to make friends with his new classmates. He had a wonderful relationship with his great-aunt Gina, who he affectionately called "Big Mama". He seemed to be adjusting to his new life with relative ease and for a while things were calm. But things didn't stay smooth for long. Eventually, a legal ruling was made and Aubrey's father won the bitter battle. The decision meant that he had to move back home to Jones County with his father right in the middle of the school year., Having encountered so much disruption in his life already, his parents reached an agreement that Aubrey could commute to Spalding to finish the remainder of the school year. Aubrey was relieved that he wouldn't have to change schools during the academic year but it meant a one-hour drive to the bus stop every morning, and a long drive home every afternoon. Michael and his new wife, Leah, ensured that Aubrey would be dropped off and picked up each day, with Michael doing the morning drive, and Leah collecting him at the end of each day. For a while, it seemed to be working.
Michael's Rules Had Awful Consequences
Despite the long commute every day, a routine developed and Aubrey got used to the early morning starts. He was always on time to get the bus from Spalding County to school and he appreciated his father's help with the one-hour drive to the bus stop. But Michael ruled his house with an iron fist and it began to take its toll on Aubrey.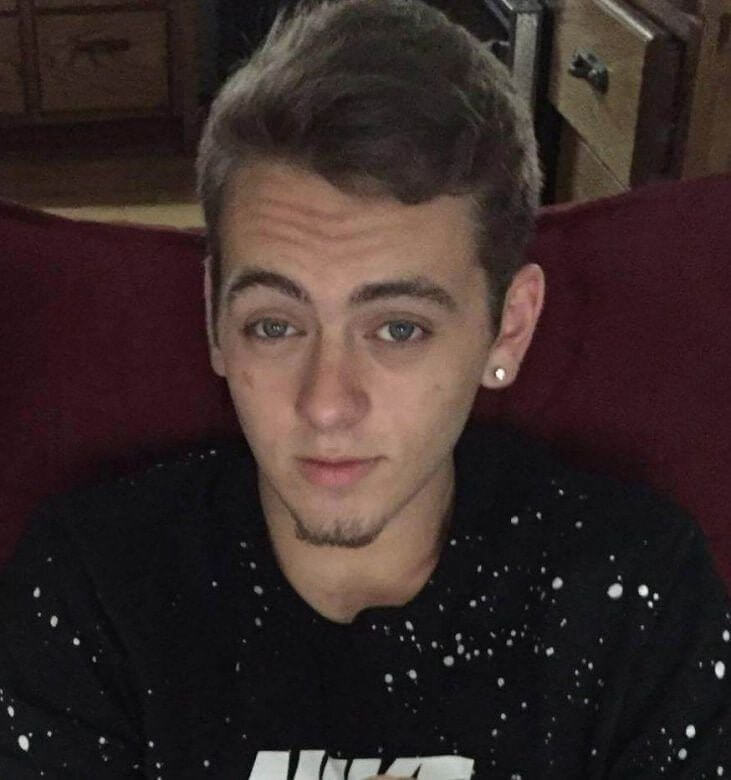 Michael was extremely tough on his son when it came to socializing, and he limited how long Aubrey could be out with his friends. This was hard on the socially-oriented teenager and he began to resent his father's restrictions. Aubrey hadn't wanted this upheaval and he didn't appreciate being made to suffer for it. The tension in the house grew. As the months passed, Aubrey grew more and more resentful of the situation. Aubrey's behavior grew more erratic and he started to disobey his father's orders. The stricter Michael became, the more Aubrey defied his father. Aubrey didn't want to be controlled to such an extreme and his defiance started to get him into trouble with the local police. Before moving in with Michael, Aubrey had always been very well-behaved. "He was a good kid and never got into trouble," said Gina. "He was very witty and fun to be around" she went on to say. But in the middle of May 2016, he had a "small incident" according to Michael, and it landed the teen in hot water with the police. This brush with the law only hinted at what was to come in the next few days.
It Started Like Any Other Day, but It Was About to Take a Terrible Turn
The morning of May 24, 2016, was the same as any other day. Michael drove Aubrey the one-hour journey from the house to the bus stop. "I dropped him off that morning and everything seemed fine", said Michael in an interview with a news outlet. Aubrey hopped out of the car and waited for the bus. Michael needed to make the long trip back so he could get to work on time. Aubrey became smaller and smaller in Michael's rearview mirror as he drove away.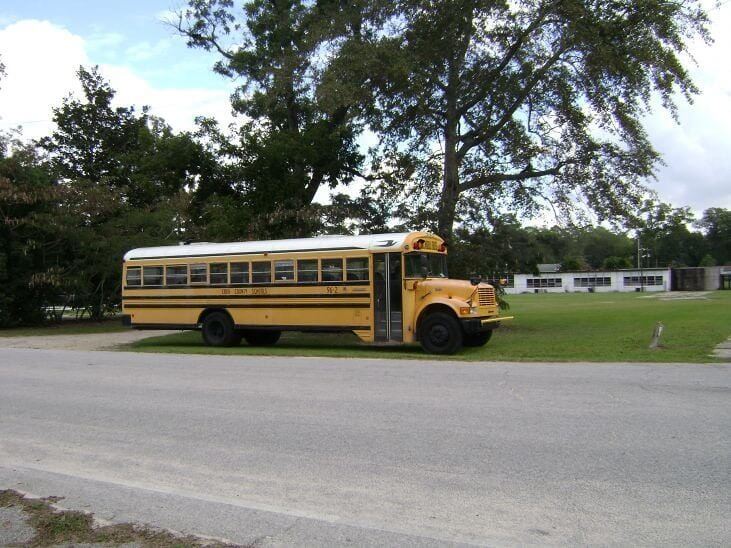 At the end of that ordinary Tuesday, Aubrey's stepmother Leah drove from the house as she did every single school day, and made her way to the bus stop. As the yellow school bus pulled up, she watched all the children disembark. They were all chatting, staring at their phones, or heading off by foot looking deep in thought. Leah wasn't expecting Aubrey to jump off the bus first, but she grew impatient as he failed to appear. Why was he taking so long? But then, the doors of the bus closed and it drove off. Aubrey was nowhere to be seen. 
The Police Investigate and Discover the Teen's Movements
At first, both Michael and the police investigators believed that Aubrey would get bored, or run out of cash, forcing him to return to the house. But the days turned into weeks, and there was still no sign of Aubrey. Michael started to get very scared. He had faith in the Spaulding Country Sheriff's Department and did his best to remain calm. In a shocking move, he refused to tell Aubrey's mother that anything was wrong."We did not think it was necessary to notify that side of the family right away,' he said. "At that point, we felt like we were going to find him and everything was going to be okay."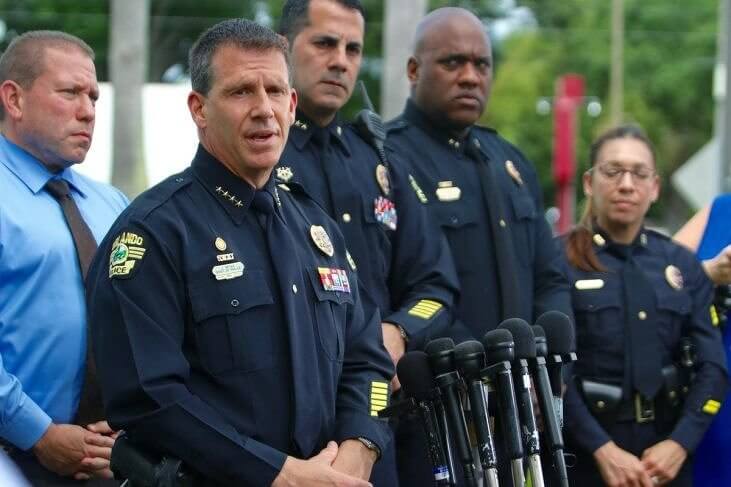 Investigators had done a thorough investigation and had put together a comprehensive timeline of what happened. According to their report, Aubrey had left school with one of his friends, David. The next day, Aubrey turned up at his mate Camron's house. Camron's mother had found out that Michael was looking for him, so told him to go home, saying he wasn't allowed to stay with her. Believing she had done the right thing, she closed the door, assuming Aubrey would reluctantly head back to Michael and Leah's house, or at least give them a call. He did neither.
The Heartache Continues for His Loved Ones Until a Miraculous Breakthrough
Aubrey's family continued to suffer, as special occasions came and went without him. He wasn't there when his grandmother Jill died. He missed Thanksgiving, Christmas, New Years and his own 16th birthday came and went without a word from him or a break in the case. Gina, Big Mama, was devastated when she didn't hear from him on her birthday, especially as they had such a close connection. She is convinced that his disappearance had to do with the incident that happened the week before he went missing.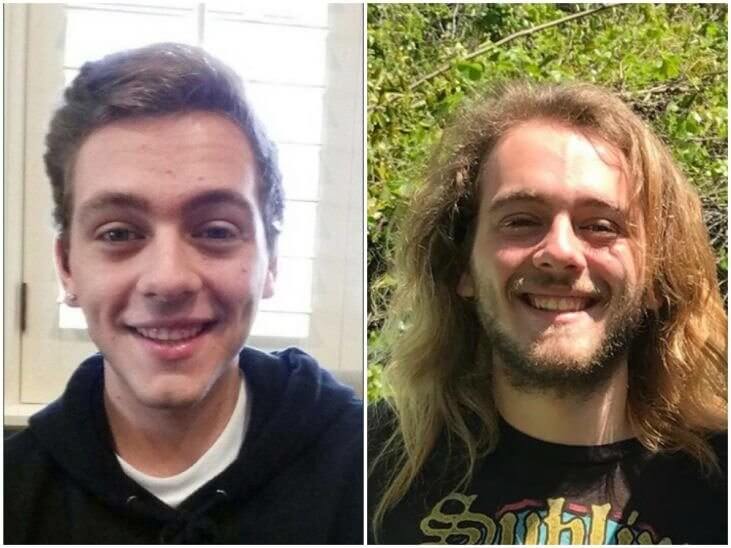 "I just wish I knew what happened at home that weekend," she commented. She wanted to hear "Aubrey's side of the story - not his father's," but the silence continued and the months dragged on. It wouldn't be until years later, in April 2018, that the police made a breakthrough. The investigating team found a profile picture on a Facebook page that bore a striking resemblance to Aubrey. The name was different but the similarity was huge. Could this be the missing teen?

The Sheriff told the media that the team showed the family the photos they had found on the newly-created profile page. Even with a bushy beard and a mop of shaggy hair, there was no disguising Aubrey's blue eyes and cheeky smile. They immediately confirmed to Sheriff Dix that this was Aubrey, without a shadow of a doubt.
The Phone Call That They Had Been Waiting so Long for - What Were Aubrey's Demands?
The investigation team had been closely examining the Facebook page and during the meeting with the family, the team reassured them that Aubrey was safe and well. They were relieved and extremely emotional during the meeting and had hundreds of questions for the investigators. But the important thing was that he was alive and not in any danger.  Eventually, the separation became too much and a member of his family reached out to Aubrey on his Facebook page. Miraculously he responded and was encouraged to call his mother, who he hadn't spoken to in almost two years. During the emotional call, he told her that he was finally ready to come home, but that there were some terms and conditions. The sound of Aubrey's voice at the end of the line was something his mother had waited so long to hear.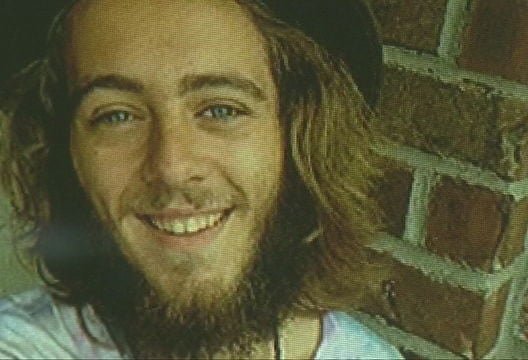 According to Sheriff Dix, Aubrey had been all over America, including Denver, California, Kansa, Utah, and Wyoming. He had been traveling with the group of hippies for many months and loved living off the grid with them. Having done nothing wrong according to the law, he won't be facing any charges. Having left Georgia of his own free will, it seems that Aubrey wanted to leave the strict regime behind and simply experience another way of living. Aubrey has a girlfriend and she was the one that drove him back to Georgia, having both been in Chicago. Sheriff Dix said that Aubrey is well aware of the trouble, pain, and upset he caused his loved ones when he made the decision two years ago to leave school on the final day of his exams and vanish from their lives.
Aubrey Speaks to the Press and the Case Is Finally Closed
Whilst it will take time for everyone to get reacquainted, the most important thing for his family was having him home safe. When asked for a comment about the anguish and suffering Aubrey caused, Sheriff Dix said, "He understands the magnitude of it. He understands there were people that were hurt, but the big thing now is the fact that it's over."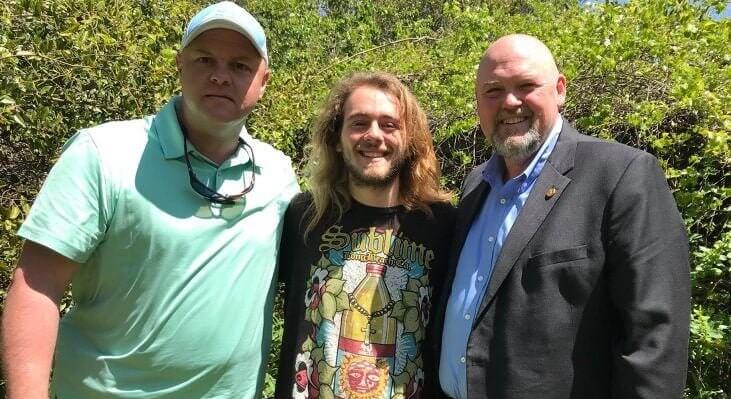 In a video released on the Sheriff's Facebook page, Aubrey appeared with a big grin and said "I'd like to tell y'all - thank y'all so much for all your prayers and looking out for my mama. I appreciate y'all so much. I'm all right. I'm okay. I've been smiling, and y'all should do the same." There will be a lot of healing to be done, but for now, the main thing according to Sheriff Dix is that Aubrey is "safe, healthy and unharmed."
Another Mysterious Case That Took an Evil Turn
People all over the world go missing all the time. Some decide to escape the life they are leading and others are taken by others against their will. The police work tirelessly to bring as many of these people back home to their loved ones. When a child disappears, it's especially heartbreaking. In 1994, a Texas family experienced unbelievable trauma when their son went missing from their Texas home. A few years later, he was miraculously found, but to the surprise of many, he was in an entirely different country. His family was thrilled that he was alive, but it soon became clear that everything was not what it appeared to be. Nothing could have prepared them for the truth.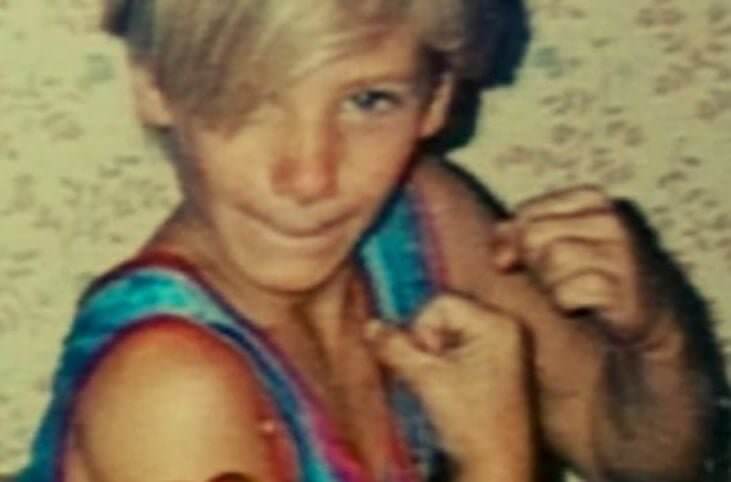 Nicholas Barclay was from San Antonio, Texas, and even from a young age, he caused trouble. Diagnosed with ADHD, Nicholas was prone to violent and emotional outbursts. His mother, Beverly, was a heroin addict who struggled to keep her son under control. She asked her brother to love in with them to help with the situation but to no avail. It was an incredibly turbulent house, made worse by Nicholas's brother, Jason, who was also a drug user. The police were often called to the house to deal with disturbances. The teen was constantly fighting with his teachers and his family, and he often acted angrily or aggressively towards those close to him. 
A Troubled Childhood Both at Home and School
Known by many as Nicky, he was would hit his mother and swear at her all the time. The thirteen-year-old had little regard for the law. He had four tattoos even though he was legally too young to have them. He would constantly play truant and when he did attend school, he would, more often than not, end up at the principal's office. Despite only just becoming a teenager, he already had a juvenile criminal record for a spate of petty crimes - these included breaking into a convenience store, threatening a teacher and theft. It was obvious that his family and teachers could not control this troubled teen. Eventually, his behavior landed him with a court day for a sentencing hearing. It seemed likely that Nicky was going to end up in a group home. The date was set for June 13, 1994.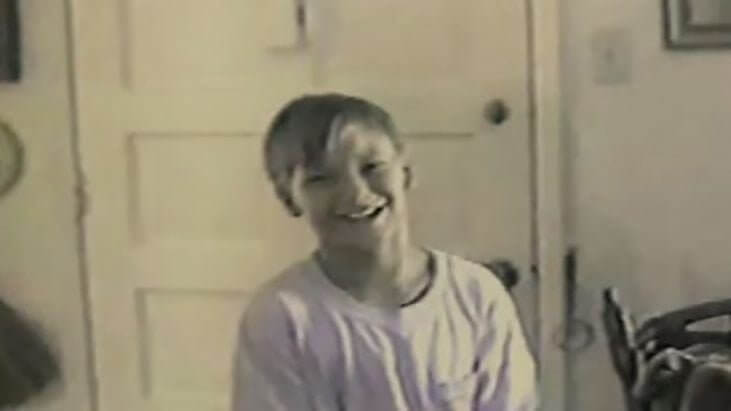 Despite only just becoming a teenager, he already had a juvenile criminal record for a spate of petty crimes - these included breaking into a convenience store, threatening a teacher and theft. It was obvious that his family and teachers could not control this troubled teen. Eventually, his behavior landed him with a court day for a sentencing hearing. It seemed likely that Nicky was going to end up in a group home. The date was set for June 13, 1994. The night before his scheduled court hearing, Nicholas went outside with some friends to play basketball. According to reports, he had called the house hoping his mother would collect him. His brother picked up the phone and told Nicky that she was fast asleep and he didn't want to disturb her. He put the phone down and never heard from his younger brother again. 
No Sign of Nicholas As the Days Turn Into Weeks - What Happened to the Troubled Teen?
At first, Nicholas's family thought he had run away because he wanted to avoid the court hearing the next day, but the longer he was gone, the more obvious it became that he was missing. Sometimes he would disappear for a day but never more than that. They called the police to report him missing. He only had $5 on him and according to the family, he didn't have any extra clothing or personal belongings with him. The police searched his room for clues but nothing was missing and there was no sign that he had planned to be gone for any length of time due to the court hearing the next day. Missing person flyers displaying his picture and identifying information were distributed, and counties surrounding the area were also put on alert. But no one had any idea where he was.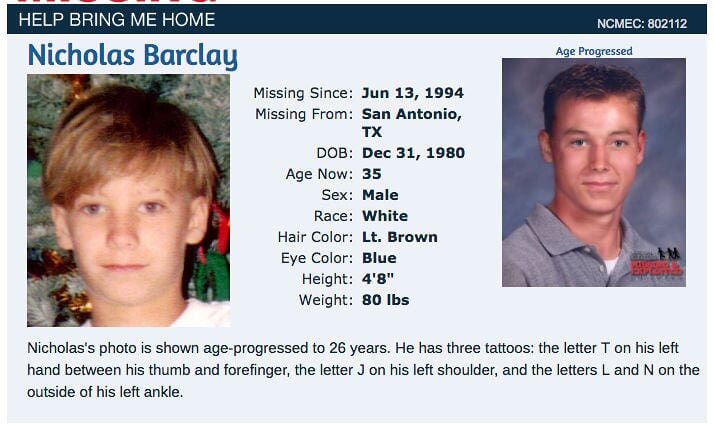 In September of that year, there was an unconfirmed sighting of him. Nicholas's older half-brother called the police saying he'd been seen trying to break into the house. After a thorough neighborhood search, they couldn't find him. Neither the police nor his mother seemed to believe that the sighting was real. But finally, his family received the answer they had been hoping for. In 1997, three years after Nicholas disappeared, police called to say that they had found him! But he wasn't in Texas, and he wasn't even in America - he was on another continent. 
A Miraculous Phone Call - Where Had He Been?
They told the family that a man who said he was Nicholas had been found in Spain in a small town. This was the miracle that Nicholas's family had only dreamed of. The police had received a call from a man at a youth shelter. According to the caller, Nicholas had apparently been living at the shelter for a short time, having escaped a truly horrific ordeal.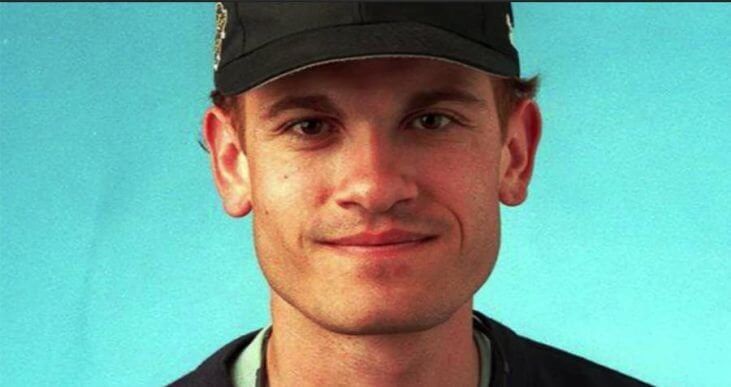 The man said Nicholas had escaped a child sex ring operation and had been abused for years. Nicholas's older sister, Carrie, immediately took a flight over to Spain, confirmed that it was indeed Nicholas and took him home to Texas to be reunited with the rest of the family. 
The Horrific Details Start to Emerge, but Why Is Nicholas Holding Back?
After an emotional reunion with his family, Nicholas told the hideous story of what had happened to him after the basketball game. His family didn't want to press him too hard for all the details but he seemed fine to talk with them about it.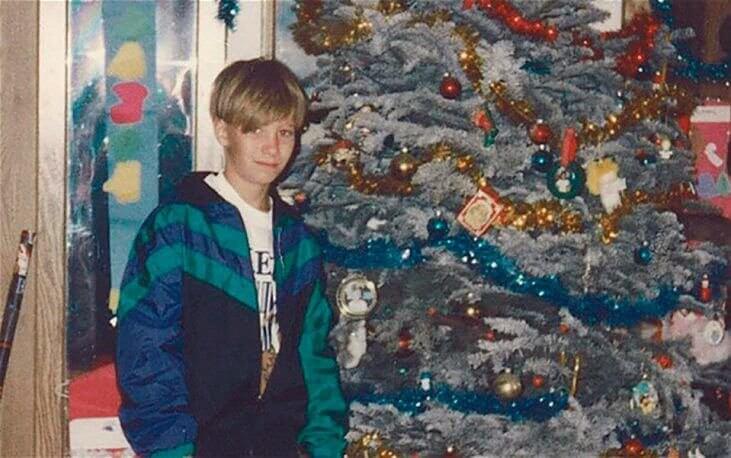 According to his story, Nicholas had been kidnapped and flown to Europe where his kidnappers sold him to a sex-trafficking ring. It was only after he was able to escape that the Spanish police found him and taken him to the shelter where he could be cared for. He refused to give the police the name of his abductors or provide any descriptions that could help the police to arrest those responsible for abducting him. 
The First Sign That Something Was Very Wrong
The family welcomed the previously missing teen back with hugs and smile, knowing that he had aged by three years and had been terribly affected by the heinous trauma he had suffered. They were cautious and didn't want to do anything to upset him. His room had been left untouched since 1994 and  Nicholas slowly settled in with the family he had last seen in 1994. But not everyone believed that the young man in the bedroom was the missing teen.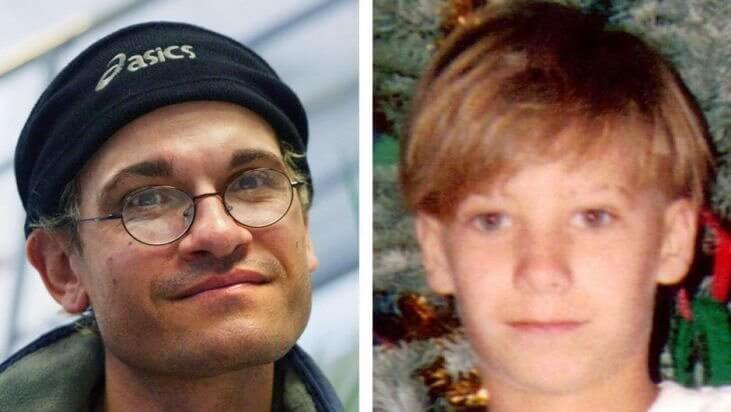 Whilst Beverly believed in her heart that this was her son, she noticed something extremely unusual. Upon examination, she could see that the color of his eyes was different. Nicholas said his kidnappers had medically altered his eye color and dyed his hair to prevent him from being identified.
Some Doubted, Some Didn't - Was This Really Nicholas Barclay?
Whilst many could accept that it was easy to change anyone's hairstyle and color, the matter of the eye color was another thing altogether. They had turned from blue to brown. Upon questioning, Nicholas explained this by claiming that his kidnappers had medically altered them to avoid him being recognized? Was that even possible? The doubt started to grow.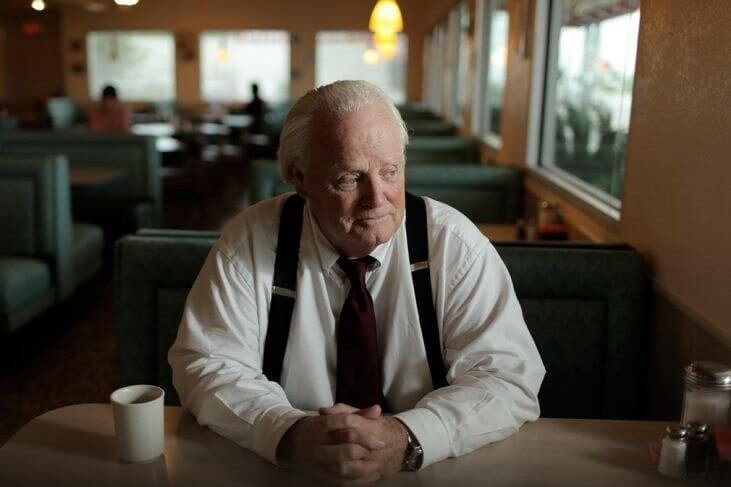 Another thing that was causing concern was his demeanor. The family's recollection was of a violent, troubled teen who was prone to outbursts and defiance. The young man before them was calm in a very unnerving way, especially after his claims of systematic and never-ending abuse. He also displayed a maturity that didn't match his age. He wasn't withdrawn and if anything, he was much friendlier than he ever used to be. One man was about to delve deeper.
The Investigator Who Was Not Convinced That This Young Man Was Nicholas
A private investigator named Charlie Parker found the story a little too hard to believe. First and foremost he doubted that Nicholas's captors had the ability to physically change the eye color of the children they stole.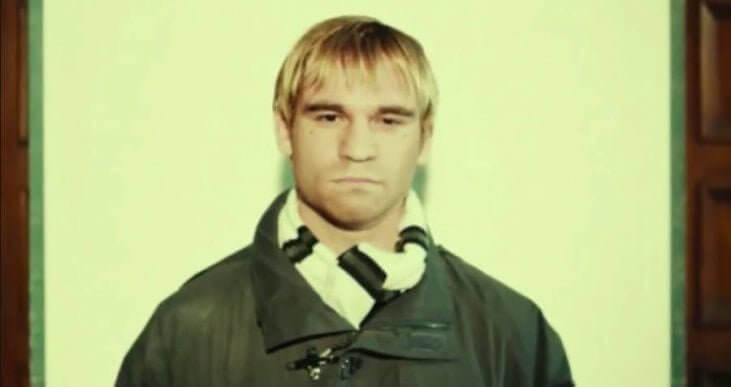 Not to mention, if the story Nicholas told was true and he had actually survived those horribly traumatic events, then he would most likely be more closed off and insular than anything he had witnessed from news footage. Charlie pored over the evidence and started to analyze everything. He was determined to get to the bottom of this intriguing case. 
Investigators Unite to Find the Truth and Discover a Truly Monumental Clue
Charlie worked with some other investigators to examine photographs of Nicholas from both before and after he went missing. Nicholas had last been seen as a blond-haired, blue-eyed 13-year-old. And now they were confronted with a very mature 16-year-old with dark hair and brown eyes who had now been living with them for over three months.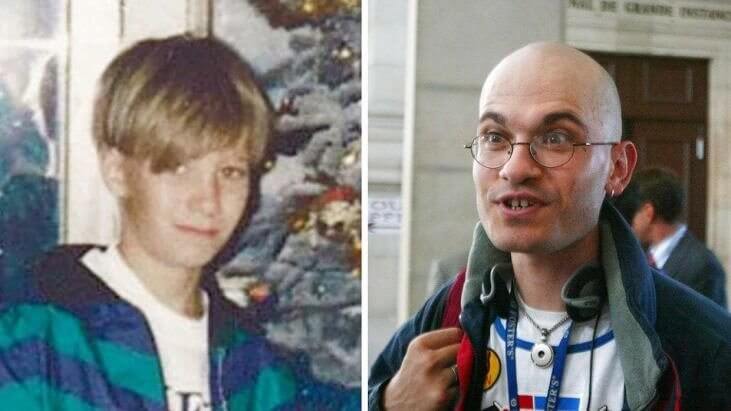 He went over the police reports to find out that Nicholas had refused to provide blood samples and refused to have his fingerprints taken. If this was indeed Nicholas, there would be no need to hold anything back from the police. In addition, Charlie noticed something extremely alarming that would turn the whole case upside down. 
The Telling Sign That Shocked Everyone
Nicholas's ears! They weren't the same as the ones in the younger photos Charlie had been studying. Ears, like fingerprints, are specific to an individual. The difference between the ears of the young Nicholas and the man who had flown over from Spain was completely different.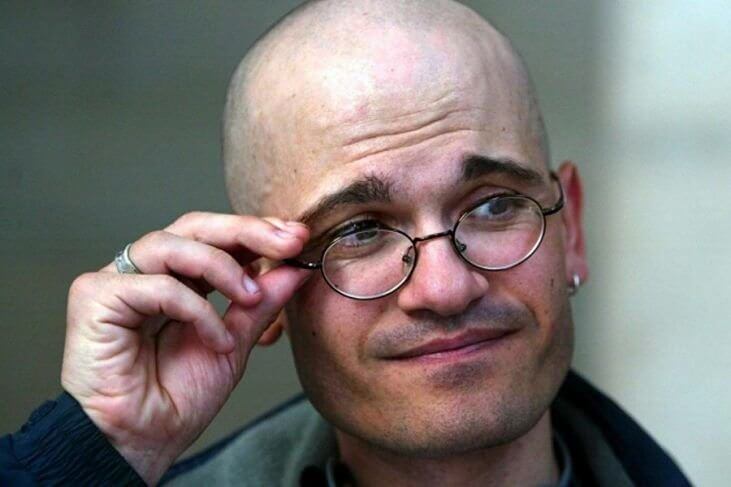 So if this wasn't Nicholas, then who was he? The FBI got a court order to take the fingerprints of the person living under Beverly's roof. Reluctantly he obeyed the order and came into the police station. When they ran his prints, the truth was finally revealed. 
The Truth and the Pain - Was This Really Nicholas?
The fingerprints belonged to Frederic Bourdin, a 23-year-old man from France. This imposter had given this poor Texan family false hope by pretending to be the 16-year-old Nicholas. Bourdin had a long history of criminal activity in Europe and has used many aliases in the past.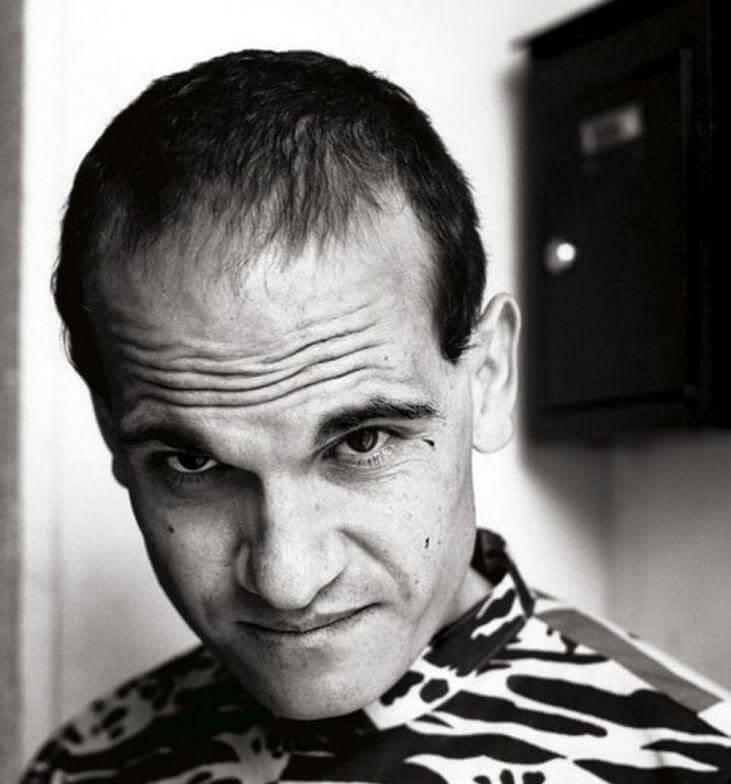 This evil fraudster was known by the largest police organization, Interpol, as "The Chameleon". He had impersonated many people over the years and thought he could deceive Beverly and the rest of the family even though he didn't look like the missing boy. They had so wanted to believe that it was Nicholas that they were willing to take this man into their home and treat him like family. 
No Stranger to Impersonations, This Wasn't His First Crime
Frederic was actually 23 years old and had done this many times before. He was wanted by Interpol for pretending to be children who had been missing for several years. He had duped many families into accepting him as their missing son.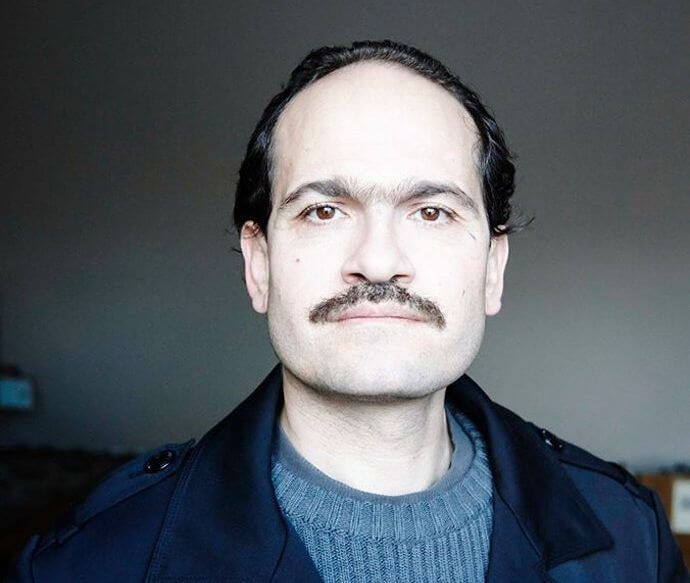 Bourdin was arrested and charged with perjury and passport fraud. He pleaded guilty to both counts and revealed how he had come to attempt the deception. He had found information about Nicholas at a missing child center and set his sights on becoming Nicholas.
The Statement That Led the Chameleon to Carry Out His Awful Plan
The idea to pretend to be Nicholas first came to Frederic when a Spanish policeman told him he looked similar to the missing boy. That simple statement was enough to motivate him to kick off his next impersonation. He found out as much as he could about Nicholas and studied the name of the family members until they were locked into his brain.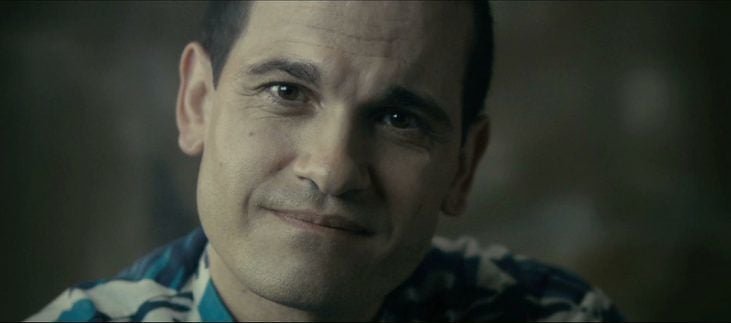 Once he had been convicted, the judge decided to teach Frederic a big lesson by sentencing him to three times the recommended prison term. The judge was appalled by the Frenchman's actions and punished him based on the harm he had caused the family. He wanted to deter Frederic from ever doing this to another family. It was such a cruel thing to give the family false hope and then rip it away from them. 
A Devastated Family Reacts to the Betrayal
Nicholas's family was devastated when Frederic's identity was confirmed and they got little comfort when he was sentenced to time behind bars. Many members of his family had been wary of the man but his mom, Beverly, had convinced herself that he was her son. 

Beverly had gotten herself clean as soon as Nicholas had disappeared and she cooperated with the police's investigation. Naturally, the family was devastated. How had they been conned so easily by 'The Chameleon'? Now that he was behind bars, the spotlight turned to his family as suspects.
An Unbelievable Story and Death
Not everyone had believed that Nicholas had been found. His uncle had doubted it soon after the alleged Nicholas arrived home. Before he could be re-interviewed, though, he passed away from a suspected cocaine overdose in 1998. His death left many questions unanswered. Did he accidentally overdose or was it a murder that was made to look like he had done this to himself?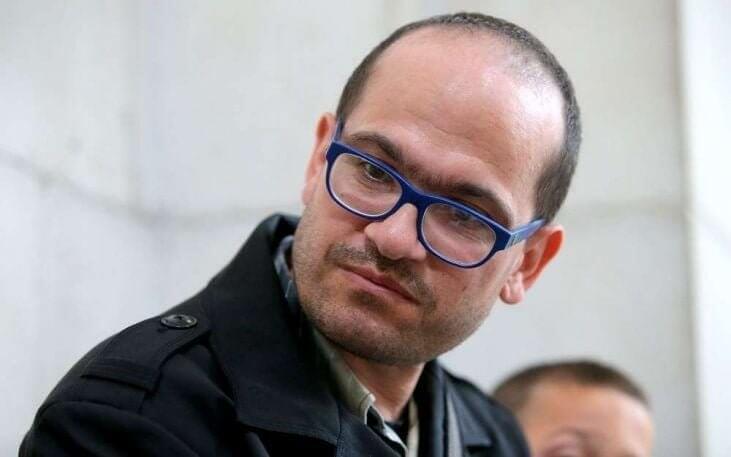 When Frederic's cover was blown, the Frenchman launched into a series of false claims that delayed the investigation and wasted a lot of police time. He claimed that he had met Nicholas in Spain and that he was alive and well. Then he said Nicholas was dead and he had proof. But more was to come.
Was Else Did the Chameleon Have to Say About This Bewildering Case?
Frederic eventually denied having ever met the boy and said that Nicholas Barclay's family had always known he wasn't their son, but they accepted his lie because they wanted to cover up Nicholas's murder.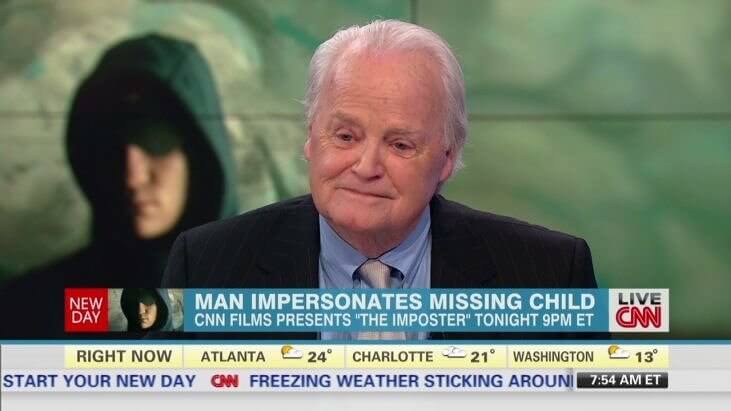 Investigator Charlie Parker wanted to look into the claim. Had young Nicholas simply been too much for his family to handle? Had they been involved in his disappearance. 
The Investigation Continues and Police Dig to Find His Body
Charlie didn't find any evidence to confirm that Nicholas's family had been involved in the boy's disappearance, but Jason's death had prompted the police to take a much closer look at the entire Barclay family.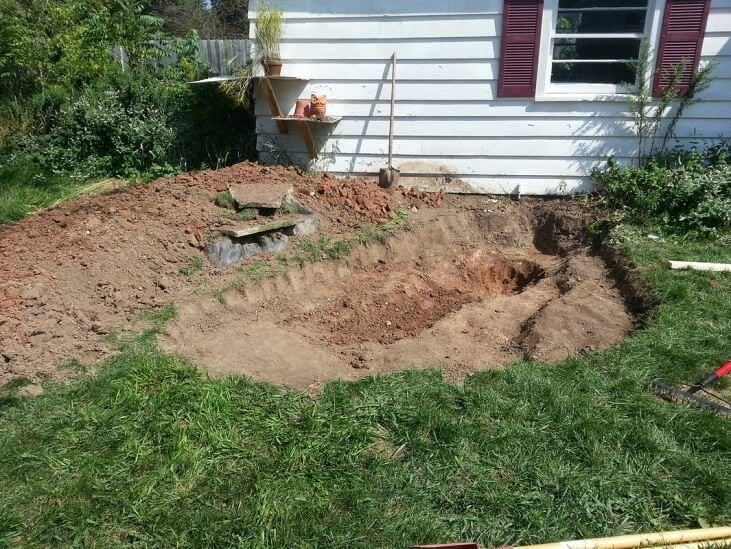 The police dug up parts of the Barclay's backyard looking for a body, but after several hours nothing was found and the police were left with no clues to work with. The trail was getting colder and colder. 
Lingering Suspicion and an Unsolved Case
Despite the lack of evidence, Charlie believes that the family was involved in the disappearance of Nicholas. His mother, Beverly, had failed one of three polygraph tests she took but she blamed that on being anxious about a past crime she had committed. Was there more to it?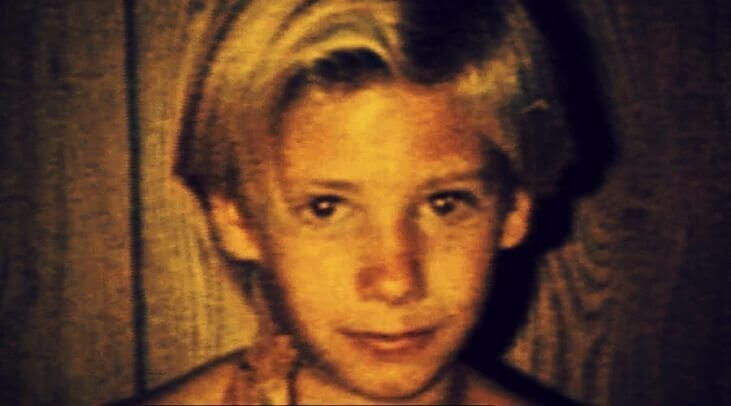 For now, Nicholas remains on the Missing Persons list and the family remains on the suspect list. Naturally, the Barclays have claimed they are innocent, but it's not adding up. Did they accept The Chameleon into their lives to cover up the truth? We may never know.
The Peculiar Case of Branson Perry
Some criminal cases are more shocking than others, while some are shrouded in mystery. When Branson Perry, a 20-year-old Missouri local, disappeared from outside his home in Skidmore on April 11, 2001, it left the community shocked.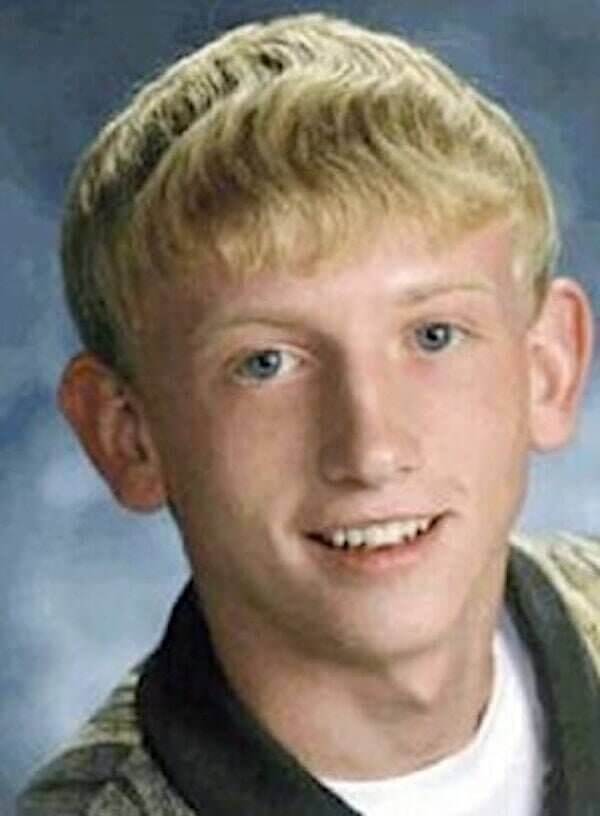 Branson was going about his day as usual when he ventured outside his home to return jumper cables to a shed. Without warning, he vanished in thin air. For two years, Branson's family, friends, and neighbors were desperate for answers, until a likely suspect entered the narrative. Although Branson has never been found, the authorities refuse to give up on the case.
Branson Perry Is Brought Into the World
Every tragic story has a seemingly normal beginning. Branson Kayne Perry was born on February 24, 1981, and spent his childhood in Missouri, attending Nodaway Holt High School. Branson grew up to be a young man with short blond hair, blue eyes, and a few small scars.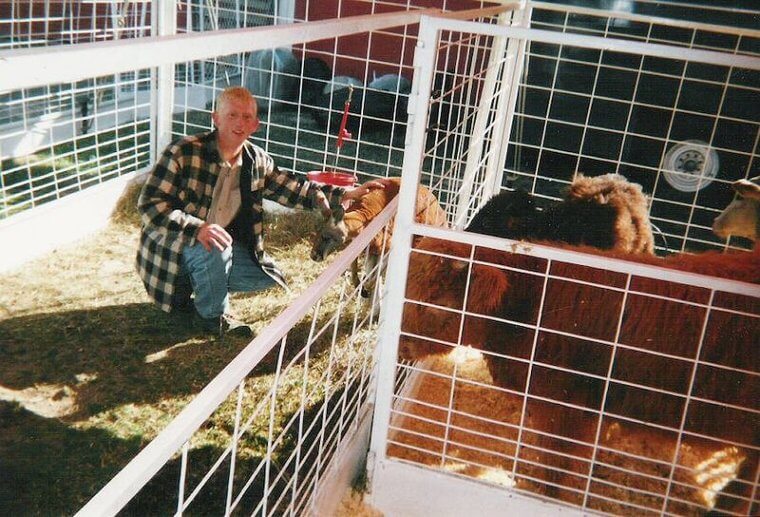 When Branson's parents got divorced, the young man chose to settle down with his father, Bob Perry. Branson suffered from tachycardia, a heart condition, and preferred to live a quiet life. Despite his health concerns, Branson enjoyed being active, harvesting a particular interest in lifting weights. He even had a black belt in hapkido. Branson worked several jobs after graduating, including with the traveling petting zoo, but was unemployed at the time of his disappearance. As they say, idle hands are the devil's workshop.
Branson Has an Uncomfortable Experience With His Neighbor
As you can imagine, spending so much time at home without any work to keep you busy introduces the opportunity for trouble. Shortly before his disappearance, on April 7, 2001, Branson Perry knocked on the door of his neighbor's home. Jason Biermann lived next door to the Perrys and was a bit of a suspicious character.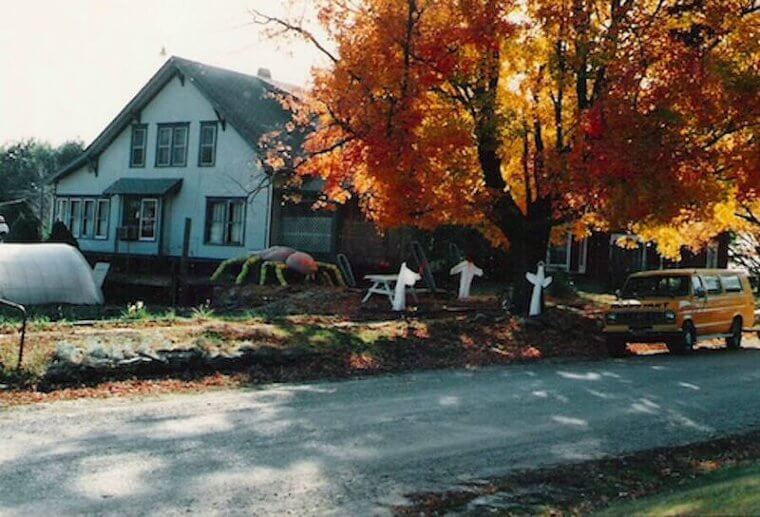 Jason allegedly gave Branson an unidentified drug that had a disastrous effect on his psyche. Instead of having a happy, clean time, the drug prompted Branson to strip naked and dance around the home. Branson then shaved off his pubic hair and "participated in sexual activity" with Jason. When he sobered up and realized what had happened, he was gutted.
Coming Clean With His Dad
If you've ever gotten carried away at a party, then you'll understand the challenge of dealing with a hangover the next day. Not only are headaches, nausea, and exhaustion common symptoms, but the feeling of shame can be overwhelming. That's exactly how Branson Perry felt when he realized what had happened the day after his rendezvous with his neighbor.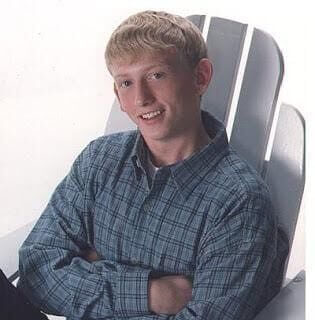 To cope with his humiliation, Branson decided to explain the situation to his father and Bob Perry responded with fury. There were always suspicions that Branson was gay, but Bob's anger was directed at Jason for taking advantage of his boy by "drugging, then using" him. The protective father was so enraged with his neighbor that he even considered "teaching him a lesson."
No Confrontation Took Place
It's the job of every parent to protect their children, putting their needs above their own. When Bob Perry heard about the way that Jason had drugged and used his son, he was burning red, threatening to confront his neighbor. However, this never happened.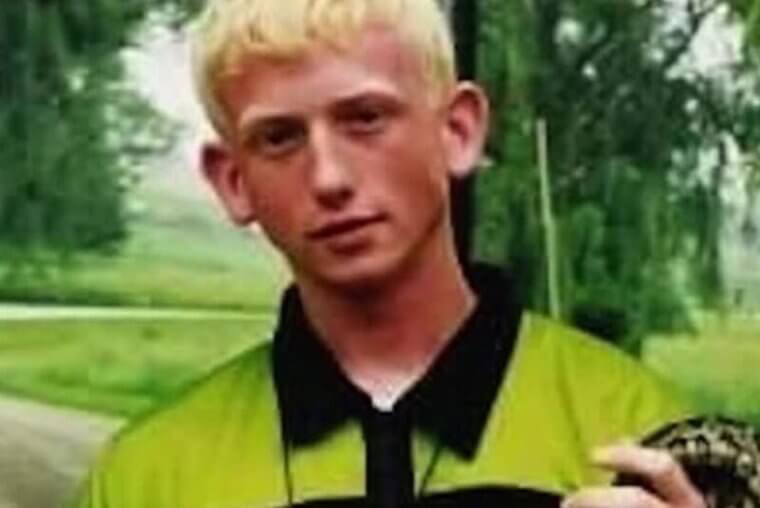 If Bob had challenged Jason, then there may have been a suspect in Branson's disappearance. However, as there was no confrontation between Bob and Jason, the light was never shone on the neighbor as a suspect. But did that mean that he was innocent?
Events on the Day Branson Went Missing
No one is really certain about what happened on the day of Branson Perry's murder. There are only a few facts that are known, and the missing pieces can only be speculated. At the time of Branson's disappearance, Bob Perry was in the hospital, leaving his adult son to fend for himself - but not entirely.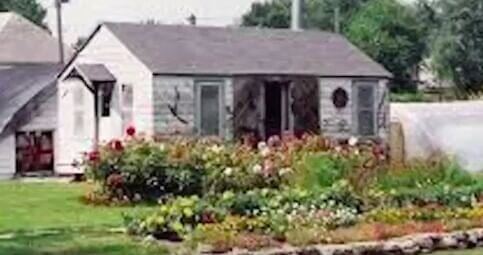 There were two mechanics on the Perry property, replacing Bob Perry's alternator. Also on the scene was Jena Crawford, Branson Perry's friend. As one of Branson's close friends, Jena offered to help him do a few chores around the home. Despite these individuals on the property, there was no witness to confirm what happened to Branson on the day he went missing.
Jena Crawford's Account of What Happened
Jena was one of the few people at the Perry household when Branson went missing. According to her, everything was completely normal when Branson suddenly jumped up, grabbed something from the cabinet, and went outside. He then returned but didn't tell Jena where he went (or what he had in his hand). Shrugging it off, Jena jumped into the shower. Once dressed, she set her mind to cleaning the home when she got a shock.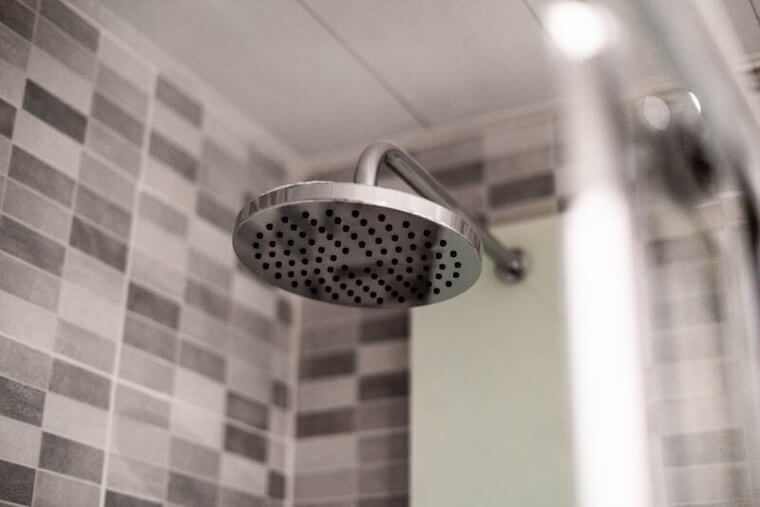 One of the mechanics was inside the kitchen, rummaging through a cabinet. Jena challenged him, but he retreated in silence and went back outside. After a full day of helping her friend, Jena kicked up her feet and peered out of the window at approximately 3 pm.
The Jumper Cables Come Into the Picture
Jena was resting after a full morning of helping Branson with chores when she looked out of the upstairs window and spotted him outside. In his hands was a pair of jumper cables. Knitting her brows together, Jena called out, asking, "Branson, what are you doing?"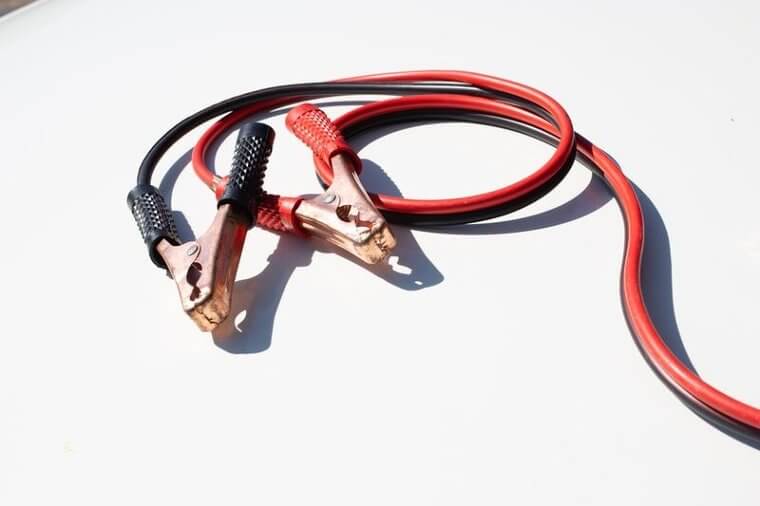 In response, Branson yelled back, "I'm going to put away the jumper cables, then run out for a bit. I'll be back in a few minutes." However, he didn't come back, and no one ever saw him again.
The Family Raises the Alarm
Bob Perry had planned to be at the hospital for a few days, leaving Branson to care for himself. On April 12, Branson's grandmother, Jo-Ann Stinnett, popped by the hospital to check in on her son and was surprised to discover that Branson had failed to visit his father the night before.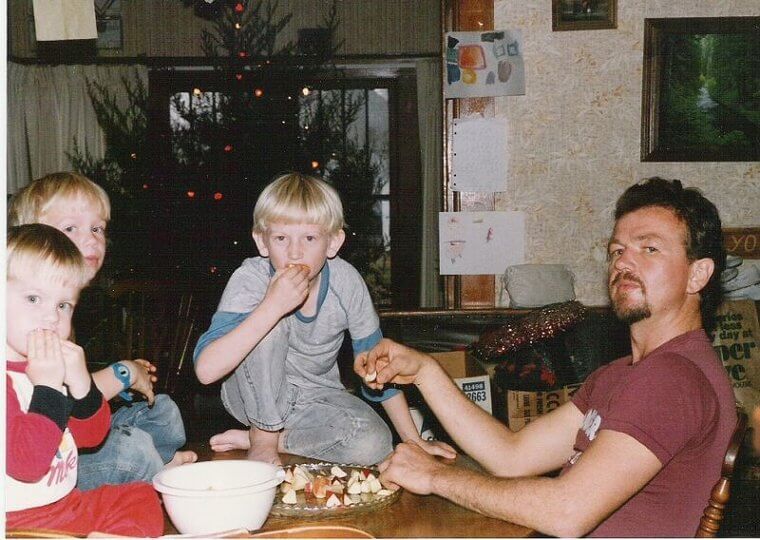 Bob and Branson were close, and Branson had come to the hospital every day to visit his pops. At first, Jo-Ann shrugged off his absence but decided to drop by the Perry household to check in on her grandson. When she arrived, she found the doors open. Branson was nowhere to be found.
With No Sight of Branson, Police Suspected Foul Play
Days rolled by and Branson's whereabouts remained a mystery. Although he was an adult, it was unlike him to disappear without warning. Not only was it out of character for Branson to vanish without a trace, but he had left all of his personal belongings behind. On April 16, 2001, the family escalated their concern and filed a missing person's report.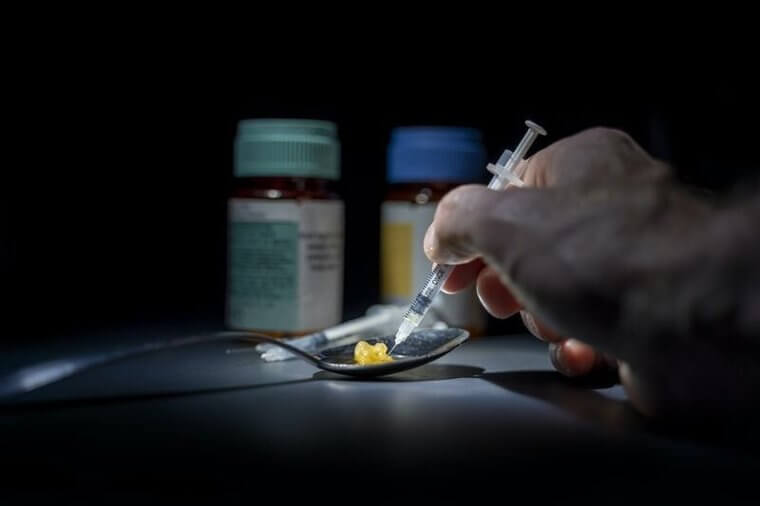 Police agreed that something was amiss and instantly suspected foul play. One of the first steps taken was to track down Branson's new "drug acquaintances" and see if they had anything to do with his disappearance, but their questions reached a dead end. So, they kicked their efforts up a notch.
A Search Begins to Find Branson Perry
Police had no idea where Branson Perry had gone, and they didn't have any leads. So, they decided to expand their efforts and launch a search party. Led by Nodaway County Sheriff, Ben Espey, authorities made their way across the 15-mile perimeter of Skidmore, hoping for a clue on Branson's whereabouts.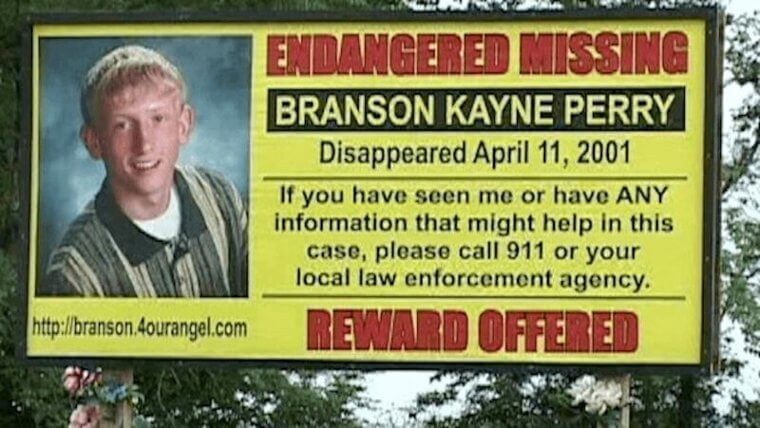 During the search, authorities interviewed hundreds of people, doing their best to glean as much information as possible. Branson's "drug acquaintances" were of particular interest, but they all passed lie detector tests and were cleared. It seemed as though no one had an inkling about Branson's whereabouts, so Jena's account was revisited.
Jena Reveals a Little Bit More Than Before
The search for Branson extended over the course of six weeks. Police pulled out all of the stops, interviewing hundreds of people and working through the small town with a fine-tooth comb. As they investigated, they learned about the mechanics working on the Perry property earlier that day, raising their eyebrows when hearing that the tradesman never saw anything of value. Could they have been hiding something?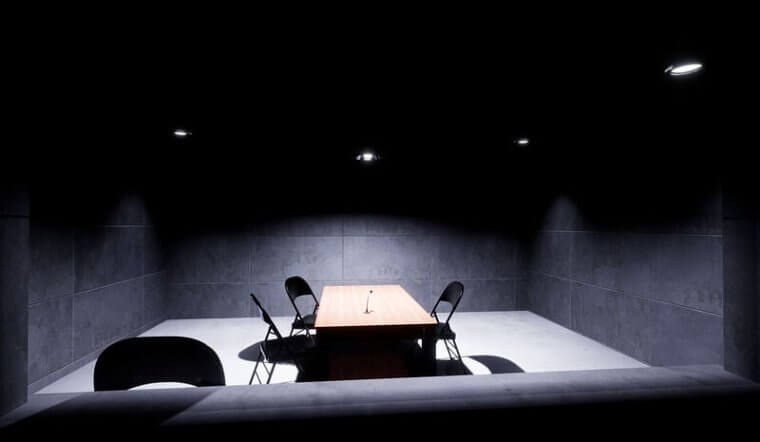 Jena was also questioned, considered a valuable witness for the events that unfolded on that fateful day. When speaking to the police, Jena admitted that she and Branson had been experimenting with drugs. Armed with the knowledge that Branson was dabbling in marijuana and methamphetamines, police suspected that his disappearance was drug-related. This was the theory for quite some time until a big break was made.
A Gruesome, New Clue Emerges
Two years passed with no real progress being made on Branson's missing person's case. Then in 2003, a gruesome clue bubbled to the surface and police shifted their focus to a new suspect named Jack Wayne Rogers.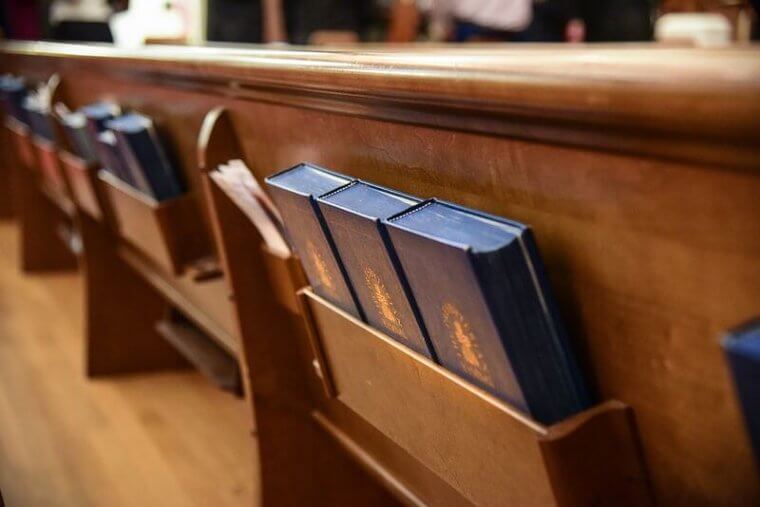 Jack Rogers was a former Presbyterian minister and Boy Scouts leader, but he was far from a role model or mentor. Instead, he had been put on the police radar after being arrested for separate crimes. As investigators dug deeper, they found disturbing online posts, written by Jack Rogers. In the posts, he described the rape, torture, and murder of a blonde, male hitchhiker in great detail. The description of the individual was a perfect match with Branson Perry.
What Put Jack Wayne Rogers on Police Radar?
On paper, Jack Wayne Rogers seemed like a model citizen, however, his actions were ghastly and grotesque. His sinister nature was first highlighted when he was charged with first-degree assault and practicing medicine without a license. The exact crime? He attempted to perform sex reassignment surgery on a trans woman and failed to stop the bleeding.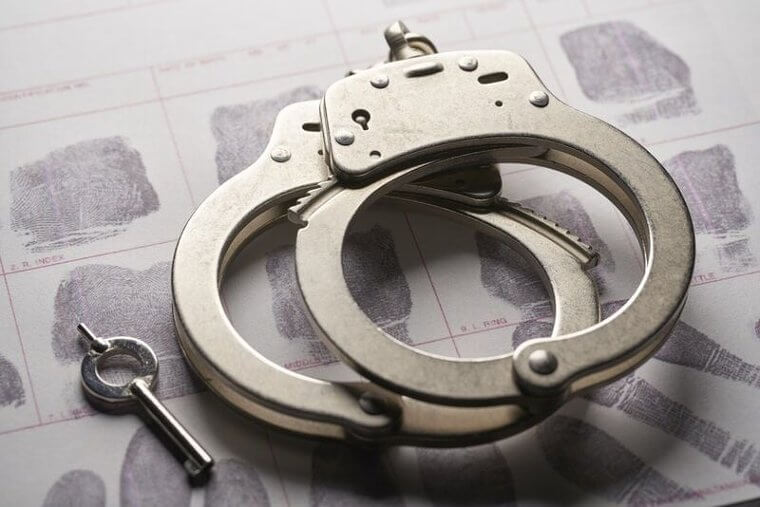 With Jack Rogers in custody, police started to search his belongings for evidence and found far more than they bargained for on his computer, leaving them in shock.
A Shocking Discovery Is Made on Jack's Computer
When authorities started investigating Jack Rogers, they knew that they were dealing with a devious individual. However, they never could've anticipated the shocking content on his computer.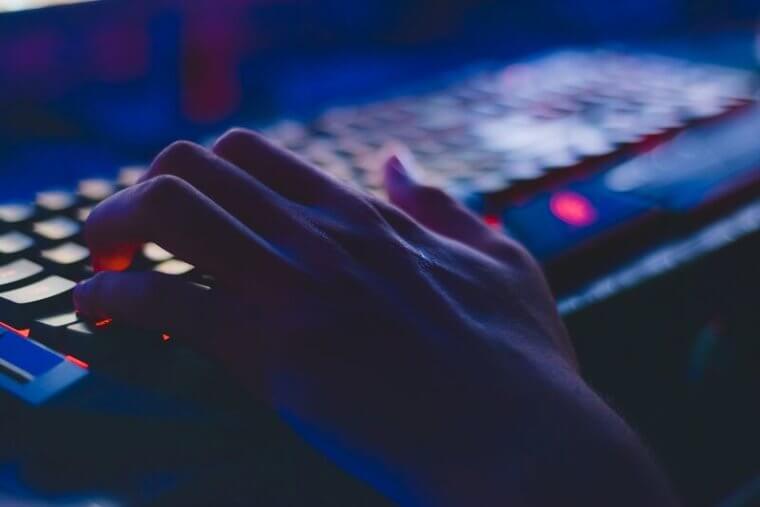 Jack Rogers had a large amount of child pornography on his digital device, as well as several concerning posts shared under the username "BuggerButt". These posts went into detail about the rape, torture, and murder of several men. In more extreme cases, Jack even spoke about eating the genitals after mutilating them. Within this disturbing content, police noticed a shocking description of one of Jack's victims, eerily similar to that of Branson Perry.
Who Was the Blonde Hitchhiker?
It takes a perverted individual to commit such heinous crimes. Even more disturbing is when the individual chooses to document their shocking acts. Considering that the stored information can be used as evidence against them if they are ever caught, the criminal must have a very strong connection to their crime to persuade them to keep the evidence around.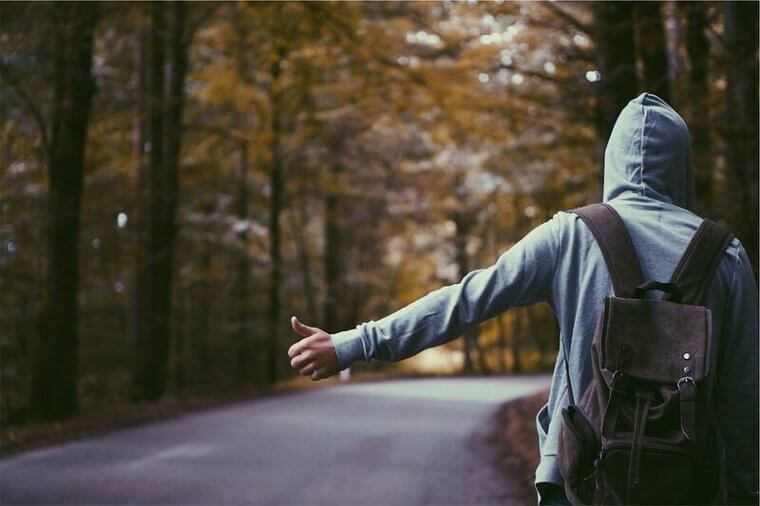 In the case of Jack Rogers, the post about murdering a blonde hitchhiker put him in hot water. In the post, Jack raped, tortured, and killed the young man before burying him in the Ozarks. After discovering the post, police questioned Jack about the victim, but he was prepared with a response. Jack claimed that the post was simply a work of fiction and that he had never meet Branson Perry in his life.
More Evidence Emerged - But Could It Be Proved?
With Jack Rogers in custody, police were convinced that they had made a huge break in Branson Perry's case. However, Jack was adamant that he didn't know Branson Perry and refused to admit to being involved in his disappearance. Then, police found another piece of evidence.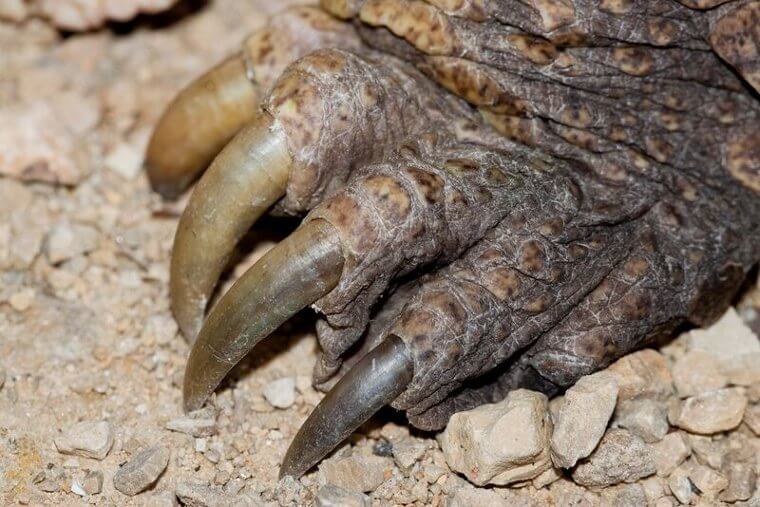 When searching Jack's car, police uncovered a turtle claw necklace. It's not every day that you find such a unique object, and they were alarmed to discover that Branson had a necklace eerily similar. Unfortunately, the similarity of necklaces wasn't considered to be hard evidence.
Jack Rogers Is Convicted - But Not of Branson Perry's Murder
While there was no slam dunk conviction of Jack's involvement in Branson's disappearance, there was a mountain of evidence for different crimes. In 2004, Jack Rogers had his sentence read and was convicted of assault, illegal surgery, child pornography, and obscenity.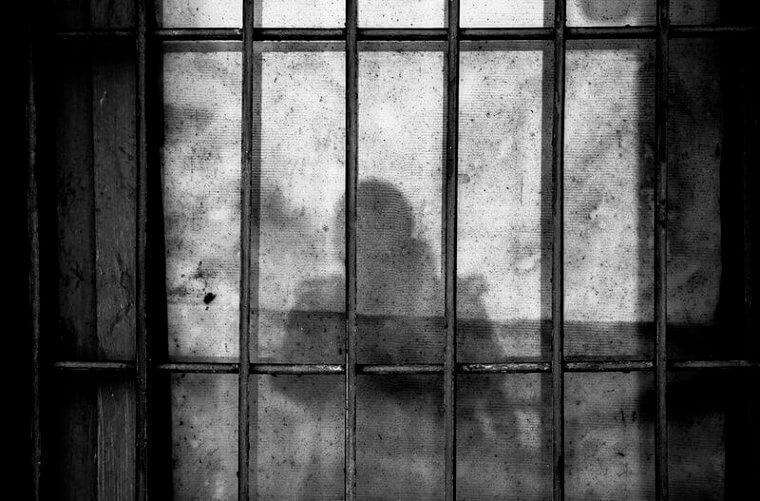 As punishment for his crimes, Jack was given a series of prison sentences. He was sentenced to 17 years for assault, seven years for illegal surgery, and 30 years for child pornography and obscenity. Jack Rogers was going to spend a long time behind bars, but not even that could loosen his tongue.
Branson Perry's Mother Was His Biggest Advocate
Branson may have been living with his father at the time of his disappearance, but his mother, Rebecca Klino, was still concerned about the safety of her son. She continued to hold a candle for him, advocating for his return. Rebecca waited patiently for answers, hoping that police would make a major break. When Jack Rogers was presented as a suspect, she was hopeful.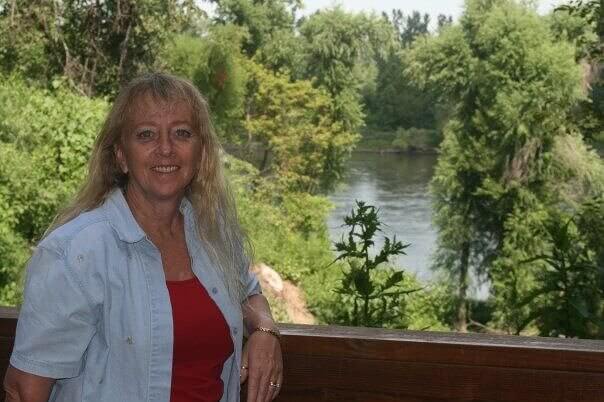 However, Rebecca eventually discarded the possibility of Jack being involved in her son's disappearance. She said, "In my heart, I don't believe this suspect is responsible." Even so, that doesn't mean that she gave up on finding answers.
Two Decades Have Passed With No Closure
More than 20 years have passed since Branson Perry was last seen by his family and friends. Those left behind have been hanging on to hope, without much progress to keep them going. There have been several dead-ends, rumors, and life events that have only added to the confusion.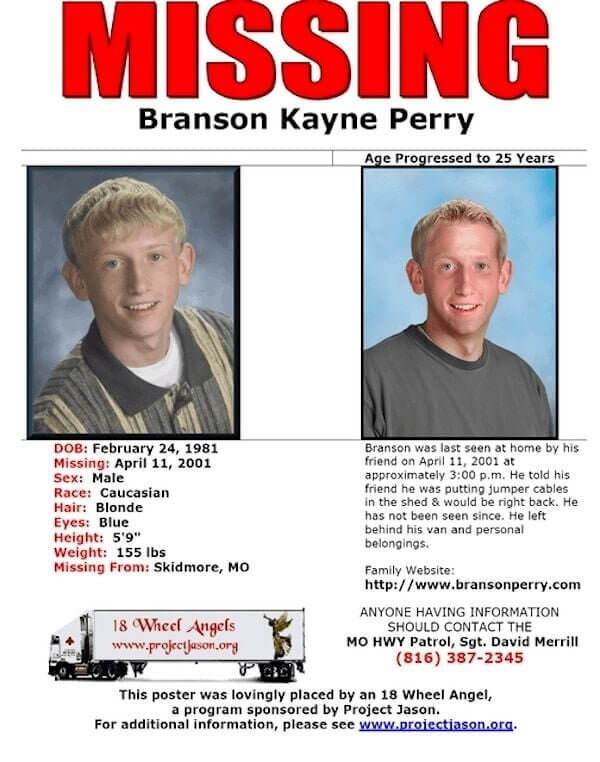 In addition to the sheriff's department, there are several organizations that continue to work for justice and bring Branson home. For example, Monica Caison, the founder of the Community United Effort Center for Missing Children, continues to search for Branson.
A New Sheriff Takes Over the Case
Although Branson has not been found, the Nodaway County Sheriff's office has kept his case open. Today, Sheriff Randy Strong is involved in the hunt for the missing man, confirming that he believes drug-related business and foul play to be involved.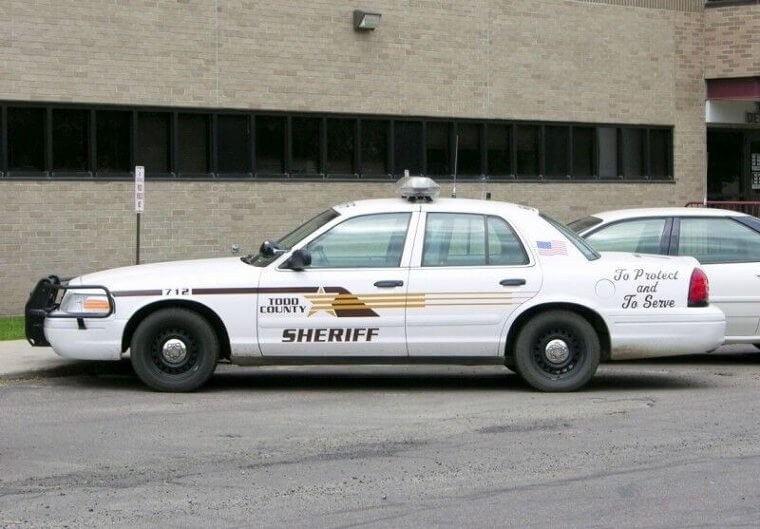 He says, "There have been some really good detectives that have worked on it in the past. I know most of them from the highway patrol and different agencies that have come in and looked. They've laid a really good foundation and I think they're on target, and it's up to us to pick up the ball and see if we can take it and finish." The sheriff's office has received several leads in the past and continues to welcome any tips.
Branson's Family Have Largely Passed Away
Even if these leads prove to be substantial, there's a sadness attached to the case. Over the past two decades, several members of Branson Perry's family have passed away, including his parents. In 2004, Bob Perry died, not ever receiving the answers about what happened to his son.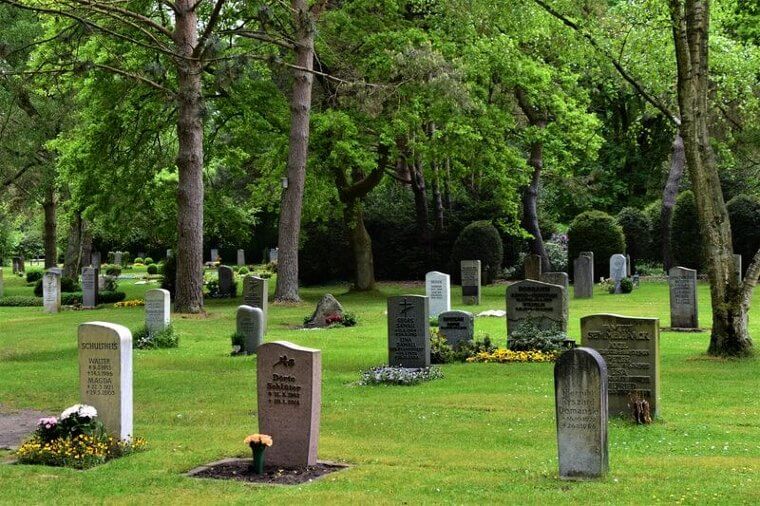 Rebecca followed in 2011, passing away after struggling with melanoma. Tragically, both parents have died without any closure. They never got to say goodbye to their son, or hold him and tell them that they love him one last time. However, they never gave up.
A Final Gesture of Hope
It's a sad truth to know that Branson's parents died without answers, but that doesn't mean that they gave up on finding their son. Rebecca even reserved an empty plot next to her grave for Branson. She hoped that authorities would eventually find her son and lay him to rest alongside her.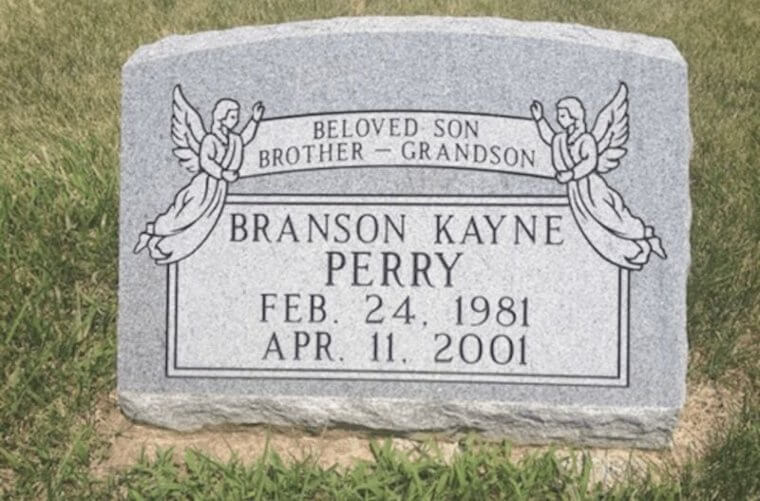 Even with Branson's parents passing away, law enforcement is still dedicated to the case. Missouri State Highway Patrol Sergeant Roger Phillips says, "Just because she is not here doesn't mean this train is not going to keep moving. It's about getting to the truth." Sheriff Randy Strong echoes these sentiments.
Randy Strong Won't Give Up
Sheriff Randy Strong and the Nodaway County Sheriff's office continue to work the case. Sheriff Strong says, "You go back through and you review the reports and see if we've missed anything. The individuals involved continue to be a threat to the community. Second, it's the right thing to do. If it was a family member of mine or yours, you'd want us to work on it much as we could."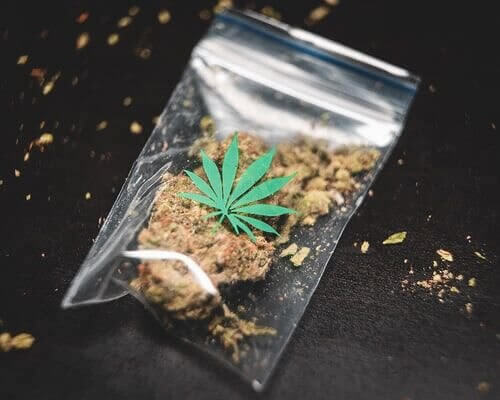 He continued, "I think it was, he was with a group of individuals that he knew when he was murdered and it's pretty simple as that. The sticking point on this I believe is that we are dealing with drug culture. They're not willing to give much information and we don't know where is the body is."