A Poster Family for American Ideals - or Not?  

Today, streaming platforms are saturated with a variety of shows to pick and choose from. There are cop shows for crime lovers, comedy shows for light-hearted amusement, and reality shows for those who like to distract themselves with other people's drama. But in the 50s and 60s, The Adventures of Ozzie and Harriet was a popular go-to favorite for all those looking to be entertained. 


 
When Law School Fails, Start a Dance Band
The show ran on ABC from 1952 until 1966 and told the story of the entertainment duo Ozzie Nelson, his wife Harriet, and their sons David and Ricky. After growing up in New Jersey, Ozzie, formally known as Oswald George Nelson, attended Rutgers School of Law in Newark. Money was tight and so he played the saxophone in a band and coached football to help make some extra cash. 
He originally auditioned as a vocalist for the Rutgers Jazz Bandits and was constantly rejected. But rather than let it get him down, Ozzie organized a dance band that surprised even him with its success. The dance band was such a hit that he eventually quit school to follow his dream of having a career in music full-time. During the Depression-era, he and his band kept busy by playing at hotels and ballrooms all along the East Coast.

A Shared Love for Music Brought Them Together
It was during this time of musical success that Ozzie would meet a showgirl and subsequently fall in love. By the 1930s, the Ozzie Nelson Band was riding the wave of their big break. They had recorded several numbers such as Brunswick, Vocalion, Bluebird, and Victor. Like a rolling stone that gathers no moss, their song 'Over Somebody Else's Shoulder' kept their popularity growing.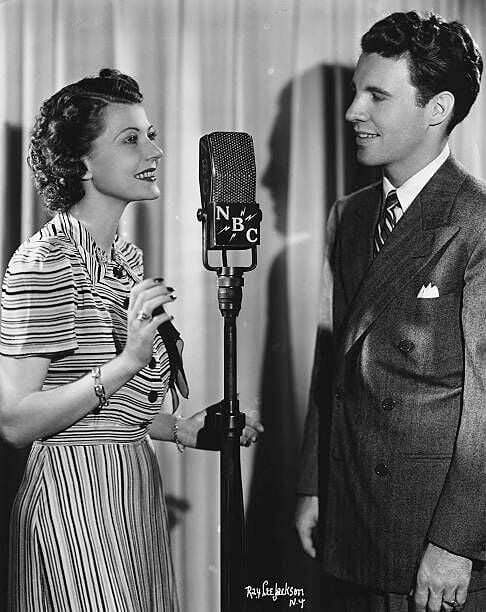 As the band traveled, they came across some interesting characters, including a vaudeville actress named Peggy Lou Snyder in New York City. Peggy caught Ozzie's eye and he asked her to perform in their band. She agreed before changing her name to Harriet Hilliard. The collaboration was a success and her sweet voice helped the band's popularity even more. Their song 'And Then Some' even found it's way to number one on the US pop singles chart for an entire week in 1935.

Harriet's Teenage Years Were Wild and Rebellious
On the screen, Harriet fits the profile of the perfect housewife, ticking all of the boxes of a sweet and cheerful woman. But her background was not as squeaky clean. Harriet, or rather Peggy Lou Synder, was introduced to the Vaudeville stage from the tender age of three as she was born into a theatrical family. By the time that she was a teenager, her experiences included Broadway and enjoying the company of a much older crowd.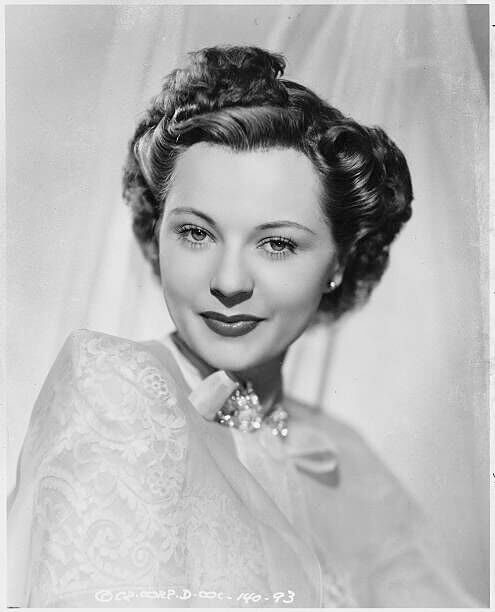 One of her frequent hangouts was the notorious Cotton Club in New York where she would puff on the odd cigarette at only 13-years-old. Peggy never made it to the end of high school, dropping out to join the Corps de Ballet at the Capitol Theater before dancing at the Harry Carroll Revue. It's this feisty dancer that Ozzie met and fell in love with.

Peggy Lou Snyder Attracted the Wrong Crowd
By the time Peggy met Ozzie and changed her name, she had already been married to someone else. During her years as a dancer and a regular at the Cotton Club, she was married to funny guy Roy Sedley.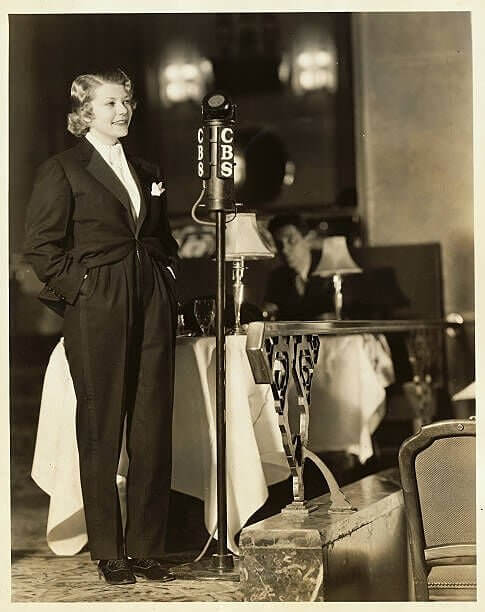 The marriage was finalized in 1930 when Peggy was only 21-years-old. Rather than elevate her to being the best version of herself, the marriage introduced her to a nasty crowd. After a year of enduring abuse from her husband, she separated from Roy and the marriage was finally annulled in 1933. Not long afterward, her life took a turn for the better when she met Ozzie.

Sparks Began to Fly With Ozzie and Harriet
Do you believe in love at first sight? Unless you're one of the rare, lucky ones to have experienced it yourself, chances are that you view the idea as unrealistic and full of false hope. But those that knew Ozzie and Harriet were certain that the pair were the perfect match. Harriet's energetic persona perfectly balanced Ozzie's easy-going demeanor.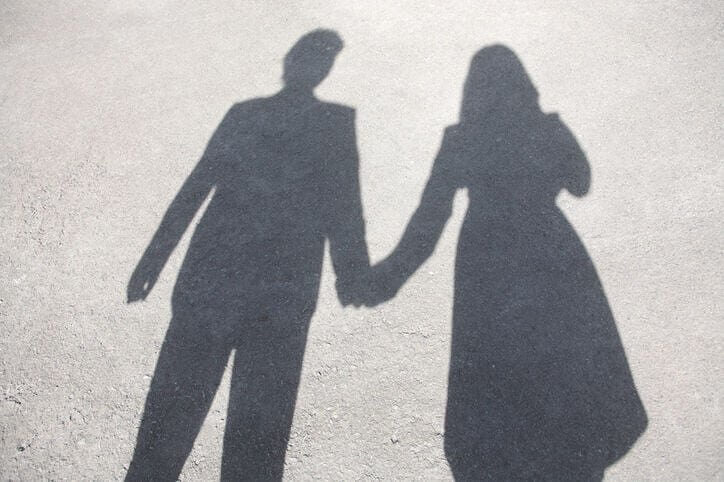 This chemistry amplified when the pair were on stage and their interactions provided wonderful comedic relief between songs. This connection was as real off stage as it was on and the pair were an official item by 1935. They were married three years after Harriet joined the band and the couple was placed on a pedestal as the ideal American couple by the 1950s. But were they?

The Pair Were Icons on the Big Screen
It wasn't long before their success on the stage led to an interest on the silver screen and the pair began to feature in several musicals. Their names were starred in the likes of Sweetheart of the Campus, Strictly in the Groove, Honeymoon Lodge and Take It Big. In most shows, they appeared as a couple, but there were instances where they appeared separately, building a name for themselves individually.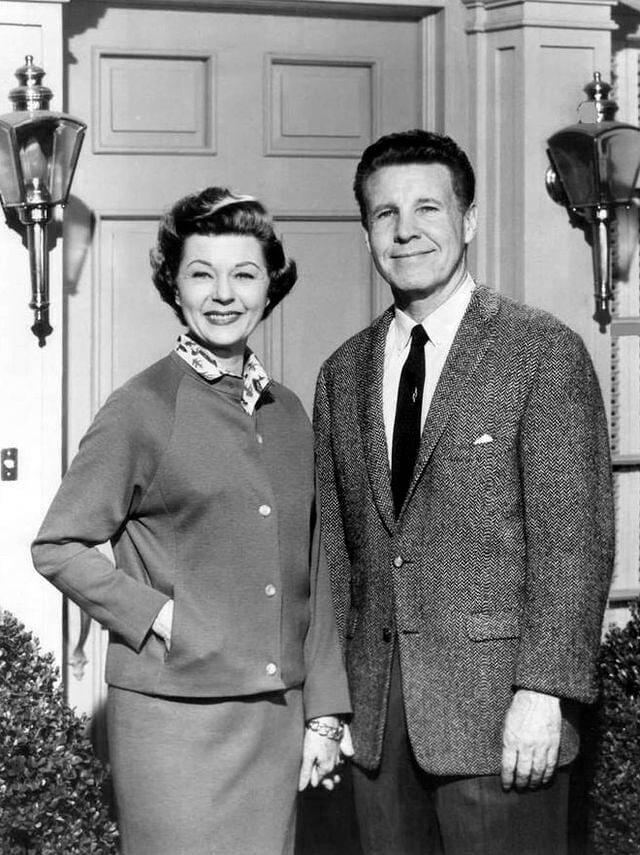 Once Hollywood got a taste of Ozzie and Harriet, they began to feature in more and more radio and television shows. They frequently appeared on The Red Skelton Show which was a variety show hosted by comedian Richard Bernard "Red" Skelton. It was this show that inspired the start of The Adventures of Ozzie and Harriet which was developed and produced by none other than Ozzie Nelson. But the couple had a few loops to jump through before their own show became a success.

Regular Appearances on The Red Skelton Show
Taking a step back before the momentous success of The Adventures of Ozzie and Harriet, we need to give credit to the role that The Red Skelton Show played. The show, hosted by entertainer Red Skelton, was a popular variety show that was played on radio and television in households across America.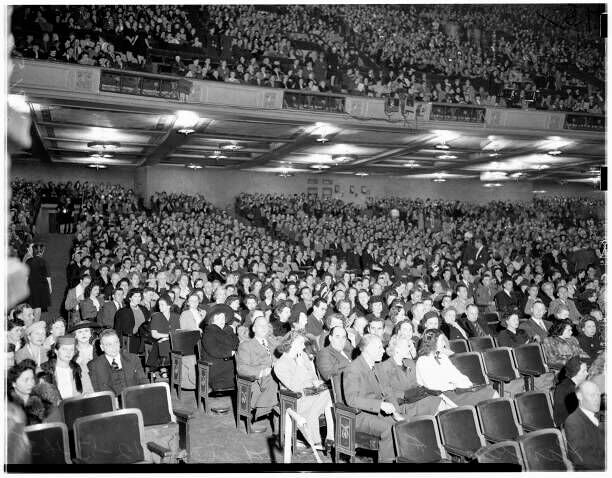 As regular guests on The Red Skelton Show, Ozzie and Harriet became known for their vocals and music. This exposure to the workings of a show and what it takes to get on the color screen gave them the inspiration, knowledge, and guidance to begin their own radio show.
The War Ended an Era in Their Lives - And Began a New One
The cogs had started to turn in their minds about what it would be like to have a show of their own, and the idea began to grow. But they were caught up in The Red Skelton Show until 1944 when Red Skelton was drafted to the war. His leaving left a gap in the industry and the couple managed to fill it with their own spot on the radio.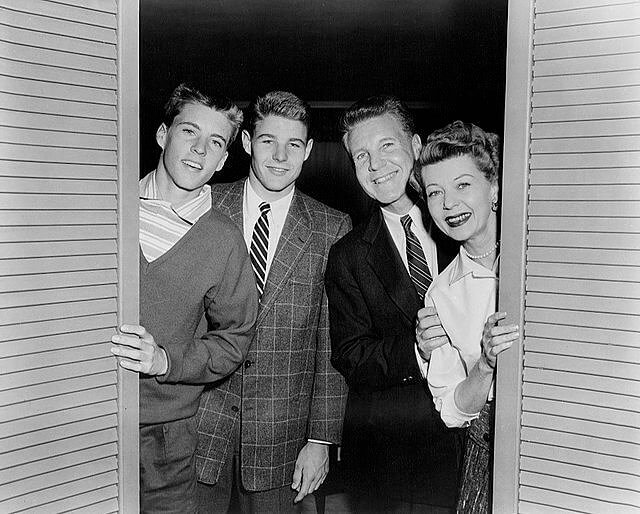 Their experience of offering the musical component for the show gave them one foot in the door. When Ozzie proposed a show of his own to network executives at CBS, their ears pricked up. He suggested a radio program that would focus on the real lives of the family and the network took the bait. In the early radio episodes of The Adventures of Ozzie and Harriet, the popular music was replaced by sitcom scripts, all co-written and directed by Ozzie himself.

Having Children Escalated Their Fame
Most people have to think long and hard about having kids, weighing up the effects that it would have on their careers. But for Ozzie and Harriet, having children would skyrocket their popularity. Within one year of being married, the couple had their first child, a son named David. Rather than let the struggles of young parenthood present obstacles, Ozzie was determined to maintain a solid family foundation and the couple merged their careers.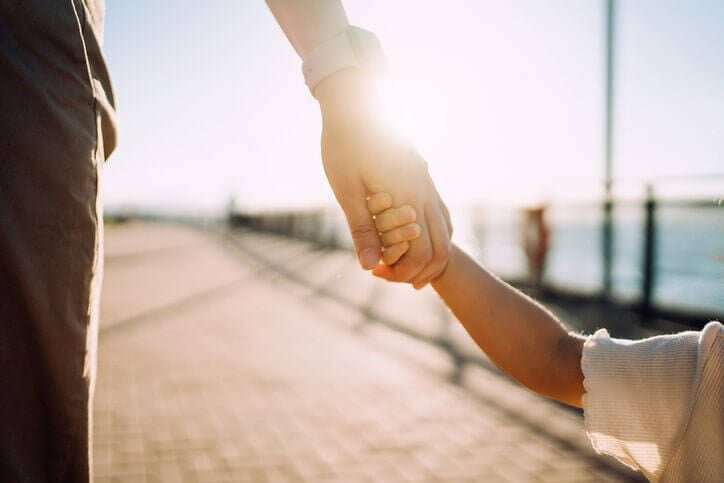 By 1940, their second son, Ricky, was born and the pair were officially known as "America's Favorite Young Couple". Having had experience on the silver screen, the couple decided to introduce their children to the show when they were ready. But what would follow on the screen was very different from real life.

Their Own Kids Weren't Always Meant to Be on Television
It's hard to imagine The Adventures of Ozzie and Harriet ever existing without the inclusion of David and Ricky. But that didn't mean that the story couldn't include two boys to depict the perfect American family. Before their sons became an iconic inclusion, Ozzie cast two different boys to play their characters.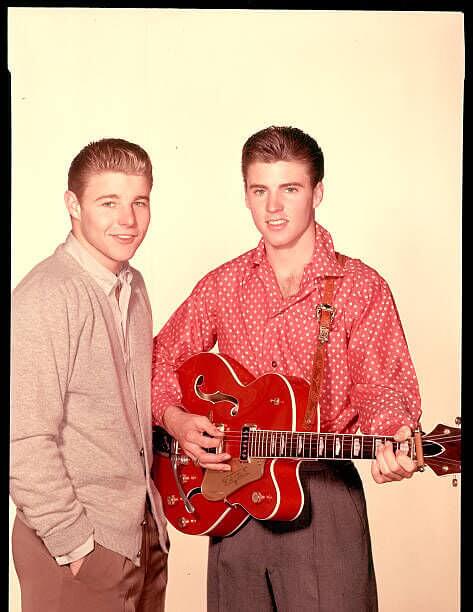 The show was featured on the radio for five years, gaining momentum before it was screened on television. It was on the radio that the voice of two young actors outside of the family can be heard. During this time, Ozzie was grooming his two boys to be ready for the television screen.

David and Ricky Were Eventually Ready to Join Their Parents
There's a lot of weight to the saying "putting a face to a name". Although other actors were cast as the role of the boys on the radio, the impact was never truly felt as there was no visual to support the sound. By the fifth year of the show, the boys were 12 and eight years old respectively, and ready to make their debut.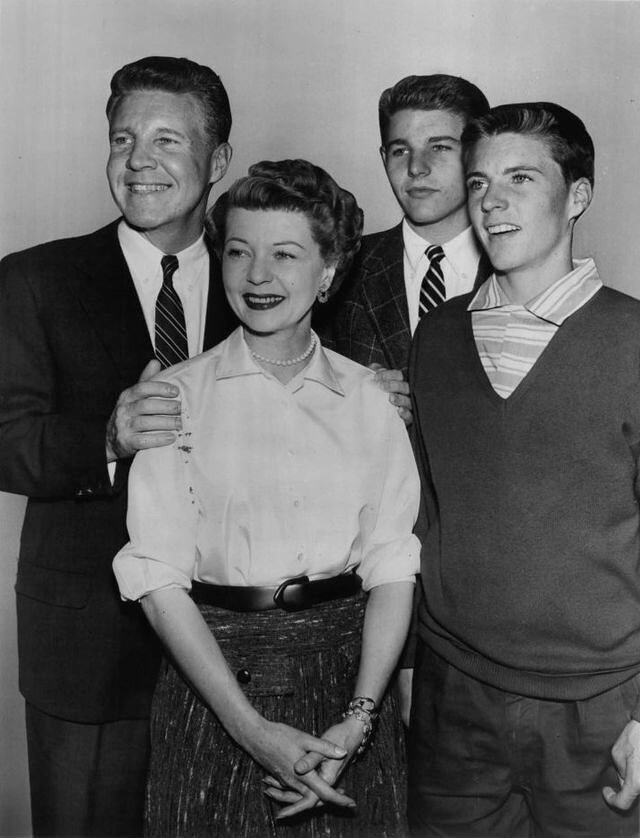 The young boys joined their parents on the radio show and began performing in the role of themselves. When the show eventually moved to the television screen in 1952, the boys were 16 and 12-years-old and fully ready to feature alongside their parents.

Bing Crosby Encouraged Ozzie to Give His Boys a Chance
Ozzie was quite adamant about letting his boys enjoy a normal childhood before moving in front of the camera and into the light of stardom. It wasn't until 1949 and the persuasion of Bing Crosby, an American singer and entertainer, that the boys took on the roles of themselves.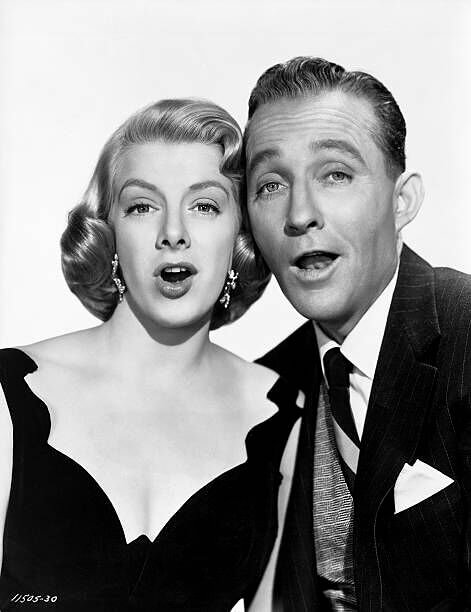 Bing Crosby made an appearance on the family radio show and brought his own two little lads along for the live broadcast, inspiring Ozzie to give his boys a chance. Both David and Ricky turned out to be huge stars and instant success with the audience. They thought it was the right decision. Or was it?

Was Ozzie's Decision Made Prematurely?
It's no secret that Ozzie thought long and hard before giving his boys an opportunity for stardom. But did he jump the gun and put them in the limelight too early? Having that much attention during your formative years can have everlasting effects.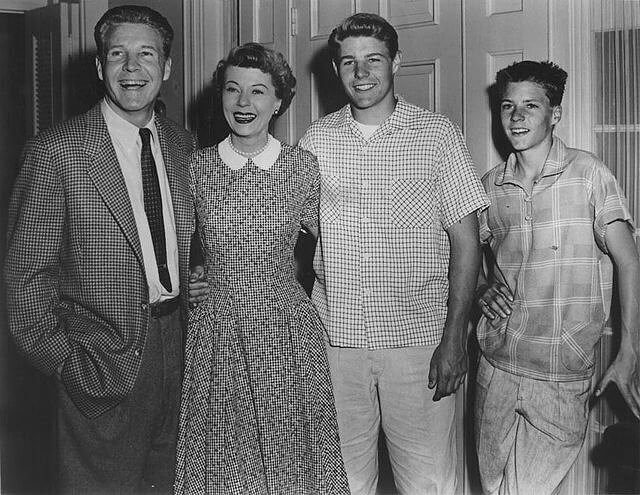 David Halberstam wrote a book called The Fifties and said the following about the family's life. "For all their professional success, very different from the family depicted on the show, they lived with an immense amount of pressure and unreconciled issues." There was an underlying sentiment that Ozzie had "stolen the childhood of both of his sons and used it for commercial purposes". There were even complaints that Ozzie had publicized his family's most private moments and in the process "made [those problems] terribly public". 

The Film Here Come the Nelsons Pre-Empted the TV Show
The success of the radio show inspired the jump to television. However, in between these milestones, Ozzie worked with his brother, Don, to write a movie called Here Come the Nelsons. The film was the perfect visual introduction to the Nelson family before their television show took American audiences by storm. In fact, the film even doubled as the pilot episode for The Adventures of Ozzie and Harriet.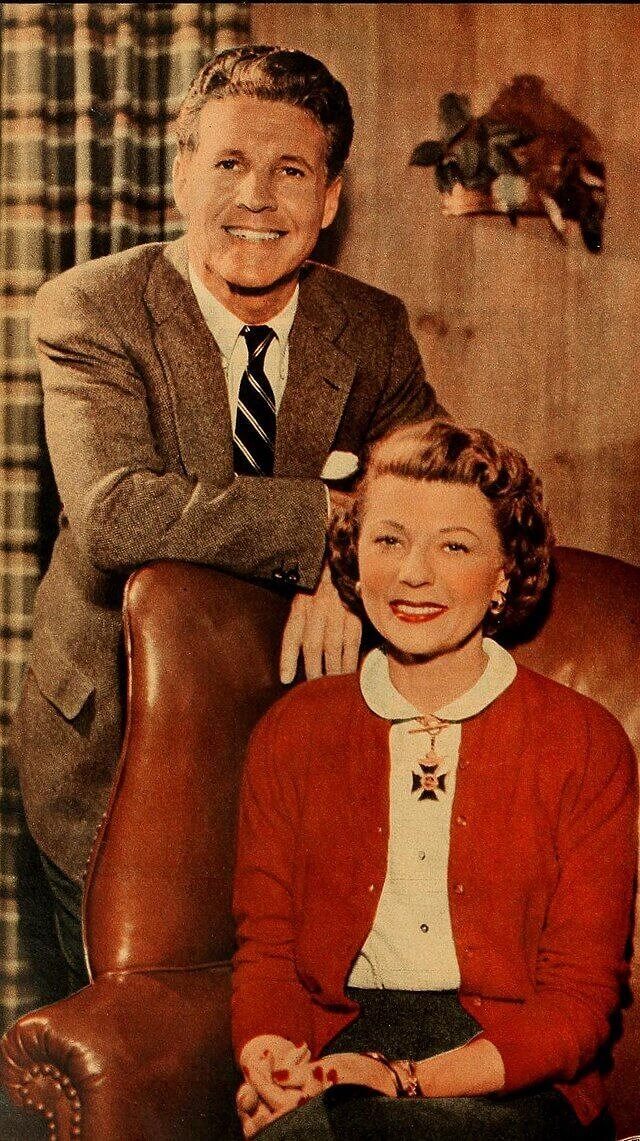 The story pivoted around a misunderstanding between the couple before Ricky was kidnapped by bank robbers. Although they played "themselves", Ozzie had cast himself as an advertising executive in a movie rather than a bandleader (which is how American audiences had come to know him). The cast itself was quite impressive. In addition to the Nelson family members starting as themselves, they had other big names from the time such as Rock Hudson, Barbara Lawrence, Jim Backus.

The Scandalous Situation of the Couple's Bed
We've come a long way in what's considered "risque" these days. Back in the '50s, seeing a married couple in their double bed was a moment worthy of a gasp. Never mind if they were fully clothed and had curlers in their hair. During Ozzie and Harriet's time, all couples' bedrooms showed twin beds separated by a nightstand. The Nelsons were one of the first to showcase their double bed on television.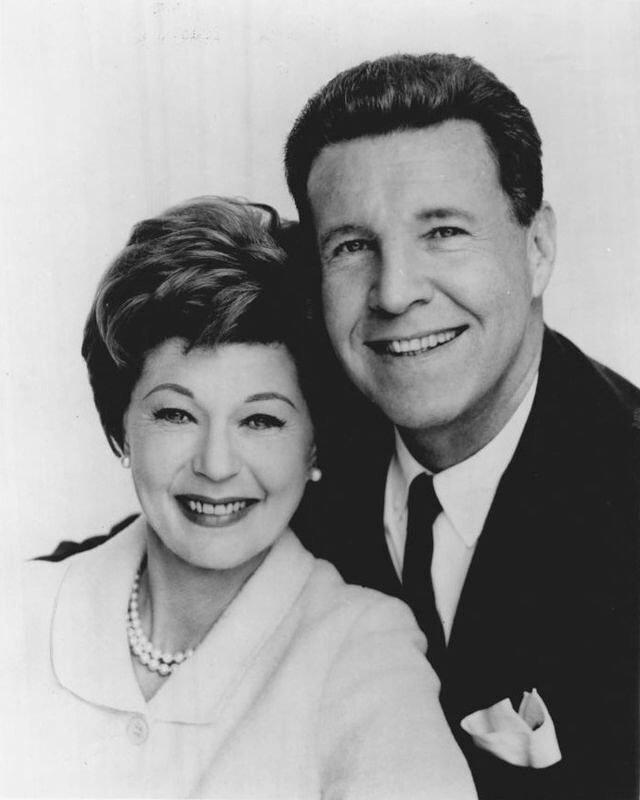 Where did these strict rules of intimacy come from? The Hays Code, a series of regulations that moderated Hollywood action, had harsh censorship guidelines. Included in these rules was that a man and woman couldn't be seen in the same bed (unless one of them had a leg standing steady on the floor).

The House in the Show Was Not a Set
If you think about popular sitcoms from the last decade - such as Friends, Modern Family and The Big Bang Theory, then you'll recognize each scene as a room on a set. And while the interior shots of The Adventures of Ozzie and Harriet are also on a Hollywood site, the exterior shots in the open credit sequences are footage of their actual home.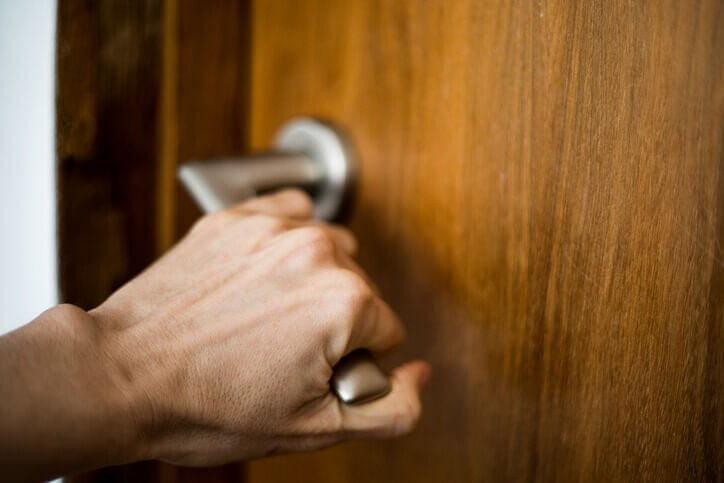 The couple lived in a stunning house above Hollywood Boulevard and it would be a waste to not include it in the show. Taking the "realism" of the show one step further, the interior of the house on set was created to be an exact replica of their own. This was done in an effort to appear authentic and connect with the American audience. If you want to visit the iconic house today, you can do so by driving past 1822 Camino Palmero Street in Los Angeles, California.

The Family Home Doesn't Look the Same Today
If you do decide to drive by the Nelson family's old home, you may be a bit disappointed. Especially if you expect the same green roof and framed windows from the screen. The home was sold in 2013 for a whopping $3 million before being renovated and put back on the market for a higher value of $5 million.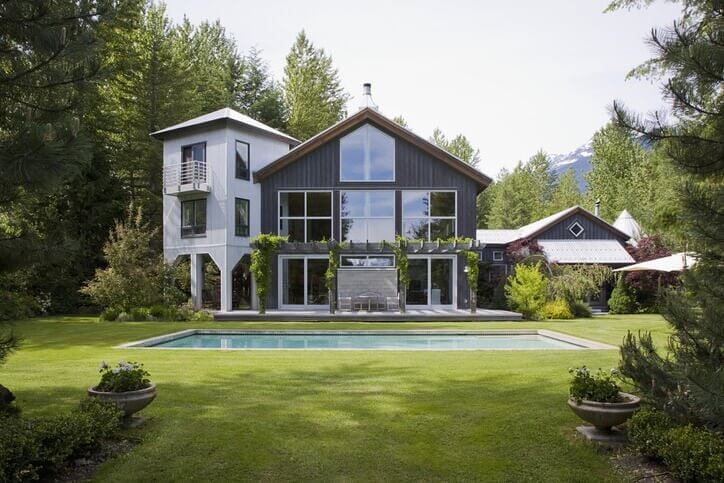 Originally built in 1916, the house underwent a much-needed makeover. The exterior of the home didn't change too much other than including a modern finish. Located in an area of prime real estate, the property is a hot commodity and will most likely undergo several more changes over the years.

Not All Is as It Seemed on Screen
Do you ever wonder whether the Kardashians are really that dramatic in real life? Or if they script certain reactions to enhance the allure of their reality show? Ozzie's character as the father on The Adventures of Ozzie and Harriet is endearing. While his wife is charming and chirpy, Ozzie is presented as blundering and tentative. But in real life, this was far from the truth.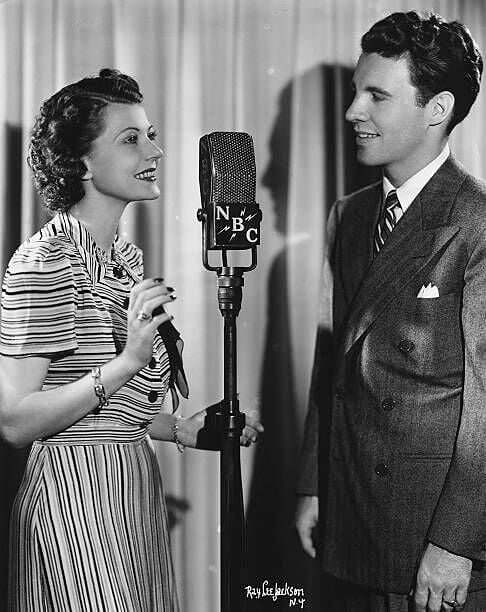 Off-screen, Ozzie was a workaholic and a large personality. As the writer, producer, director, and editor of the show, he demanded authority in several ways. The New York Times described him as follows, he "was a dictatorial presence looming over his family". The description goes on to read that he "thwarted his sons, preventing them from attending college and reminding them that they were obligated to work on television". This image is a far cry from what appears on the show.

The Show Never Made the Top 20 in Nielsen Ratings
The Adventures of Ozzie and Harriet was a household favorite for more than a decade. But what many people don't know is that it's long run on television was not because it was considered a top-quality show, but rather because Ozzie convinced the ABC executives to sign a ten-year contract that paid the Nelson family regardless of cancellation.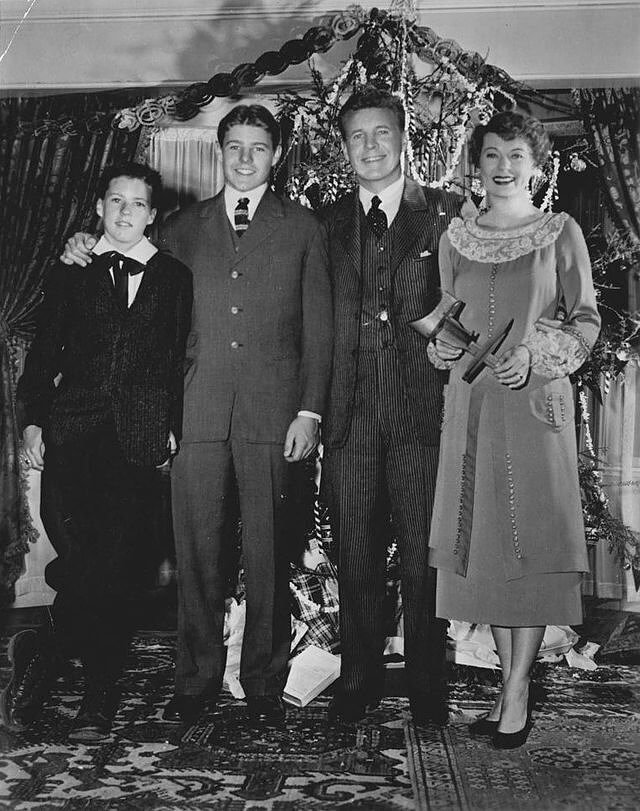 The Adventures of Ozzie and Harriet was a household favorite for more than a decade. But what many people don't know is that it's long run on television was not because it was considered a top-quality show, but rather because Ozzie convinced the ABC executives to sign a ten-year contract that paid the Nelson family regardless of cancellation. 
The Family's Stardom Outshined the Show
When people heard that Ozzie Nelson had managed to negotiate a 10-year-contract with ABC, they were blown away. By the time of the proposal, Ozzie and Harriet had earned rather impressive names for themselves as performers and radio stars, giving them a very firm leg to stand on. But that's not the juiciest part of the contract.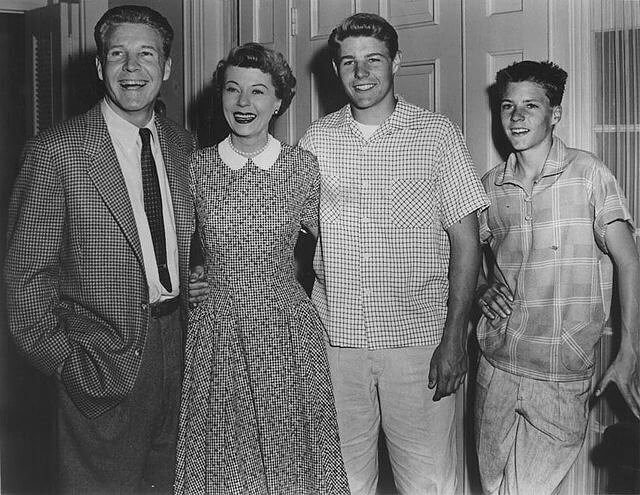 Included in the agreement was a clause that stipulated the Nelson family would be paid out for 10 full seasons - whether or not the show finished its 10-year run on television. ABC television network took a huge risk on the Nelson family's television show, but would it be worth it?

17-Year-Old Ricky Added Singing to His Repertoire
By the time Ricky Nelson turned 17, he was comfortable in front of the camera and started coming into his own. It wasn't long before he discovered that he had a talent for singing. He gave his melodic voice it's debut on the 1957 episode titled Ricky the Drummer where he performed his version of Fats Domino's I'm Walking. But how did the audience receive this newfound talent?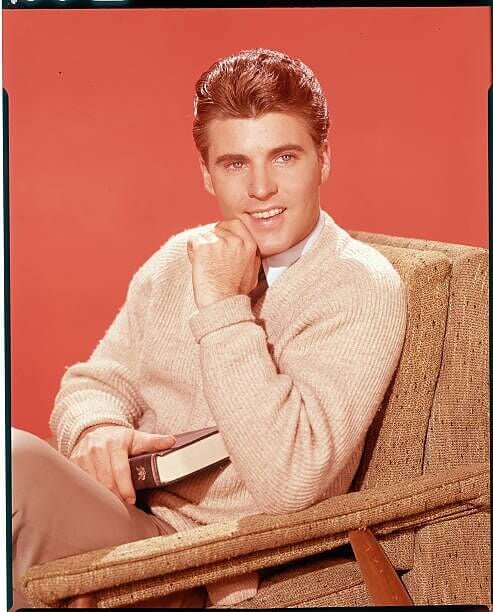 Ricky was the perfect innocent singing icon that so many parents wished for their children, especially when compared to the more racy Elvis Presley whose hips had a life of their own. Ricky's singing voice attracted some recording artists and he signed a contract with Imperial Records. There was just one question, how would his commitment to singing impact the show?

Ozzie Took off the "Dad" Hat and Put on the "Business" Hat
Even a blind person would be able to acknowledge how Ricky's singing benefited the show. Now, families were tuning in to watch America's dream family as well as an aspirational singer. Noting his son's success, and craving control over the situation, Ozzie took charge of Ricky's singing career in every way. Ricky's singing success made Ozzie really happy, especially when it benefited the family's image - such as Ricky's 1958 single Poor Little Fool which reached number one on the Billboard charts.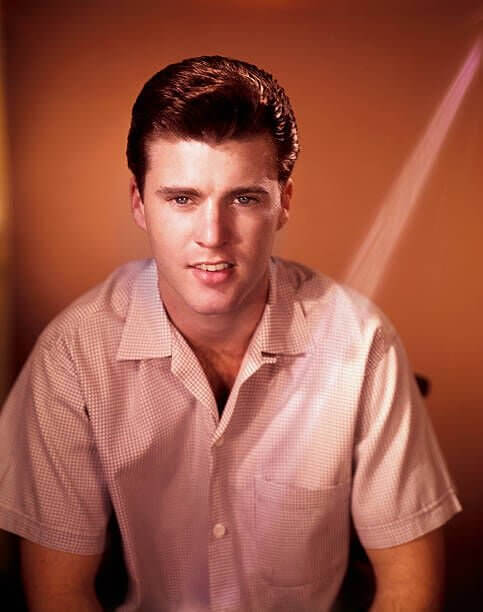 To further leverage Ricky's talents, Ozzie began to script the show to include more of Ricky's singing. By doing so, he amplified the success of the show, especially when there was an episode with Ricky singing. His popularity as a singer was further highlighted when he made an unpaid public appearance at a high school. While performing Blue Moon of Kentucky, Ricky was met with a wild audience of screaming fans.

Ozzie Was Supposedly the Original Digital Nomad
Here Come the Nelsons was the film leading up to the release of the TV show. While fans knew of the family on radio, this was the first time that they would see them in action. During the film, Ozzie was shown to be an advertising executive who puts bread on the table by promoting women's underwear. In the TV show, however, there was no mention of his work at all. In fact, you seldom see him leaving the house - unless it's to do a regular ice cream run.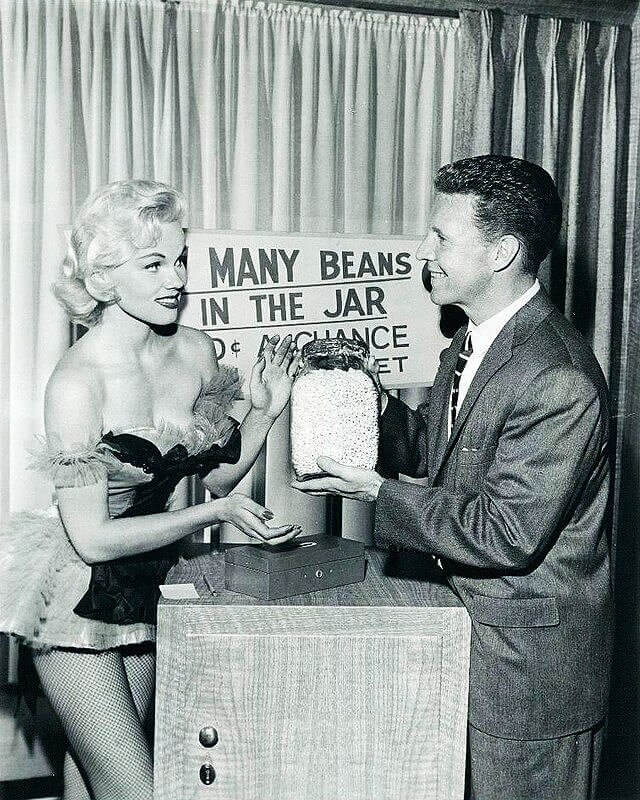 Ricky Nelson grew up to have a daughter, Tracy Nelson, who tries to clear up the rumor that her grandfather was a freeloader by saying that Ozzie's character was a lawyer who graduated from Rutgers. It would seem that work-at-home lawyers were a thing long before COVID-19 put in restrictions.

In a Contradictory Twist, Ozzie Nelson Was Voted a Top TV Dad
Even if you've never seen an episode of The Adventures of Ozzie and Harriet, you can probably tell by now that Ozzie Nelson was a bit of a bumbling, ditzy character. Yet the audience loved him and he was ranked #21 in TV Guide's list of the "50 Greatest TV Dads of All Time" in their June 2004 publication.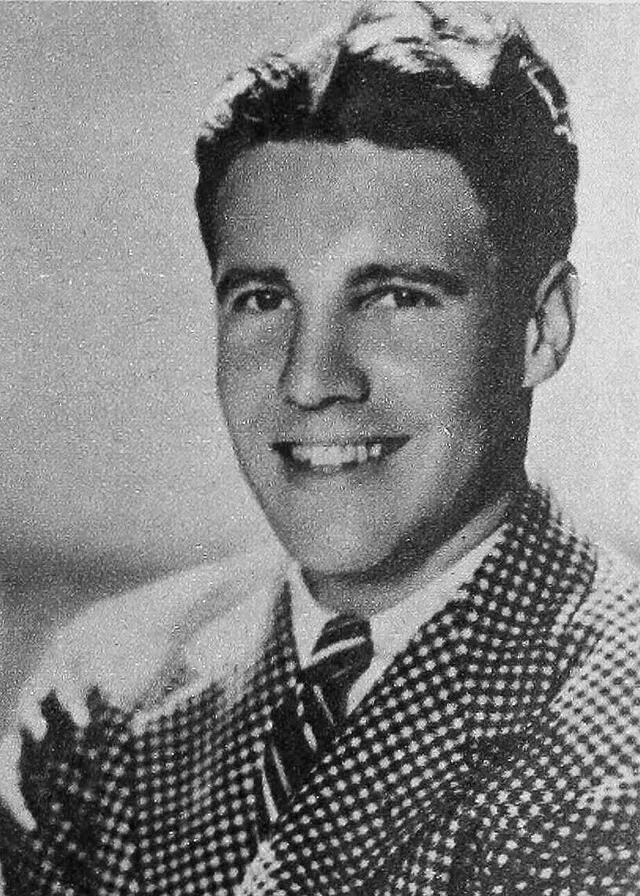 Looking back, Ozzie doesn't quite meet the bar of a noteworthy role model. His job was scarcely mentioned, he held an overwhelming amount of control over his children and his relationship with his wife was questionable. While he may have epitomized the perfect father from the '50s, we're sure glad that times have changed.

Ricky Nelson Became a Singing Movie Star Sensation
After singing The Adventures of Ozzie and Harriet, Ricky's popularity as a singer catapulted. He moved from the small screen to the big screen and even starred alongside famous actors John Wayne and Dean Martin in their classic western Rio Bravo. Ricky even made the cut for the trailer of the film where he plays his guitar while talking to the camera.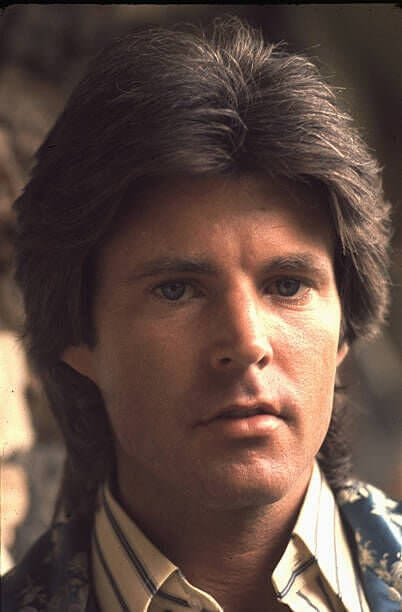 Ricky's momentum continued and he was invited to feature in other big projects such as Wackiest Ship in the Army and Love and Kisses. Before, he was only acting alongside his family. But it wasn't long before he was working alongside the likes of Jack Lemmon and Jack Kelley. To add the cherry on the top, he even guest-starred in an episode of the childhood classics The Hardy Boys/Nancy Drew Mysteries.
David Nelson's Family Grew - And So Did the Show's Cast
The family show was still running in 1961 when the oldest Nelson boy, David, married actress June Blair. The 25-year-old tied the knot with the beautiful lady at the Forest Lawn Cemetery's Church of the Hills, with his brother standing beside him as best man. Now that the real life of the family had developed in such a monumental way, June joined the show as a regular cast member (luckily she was an actress already).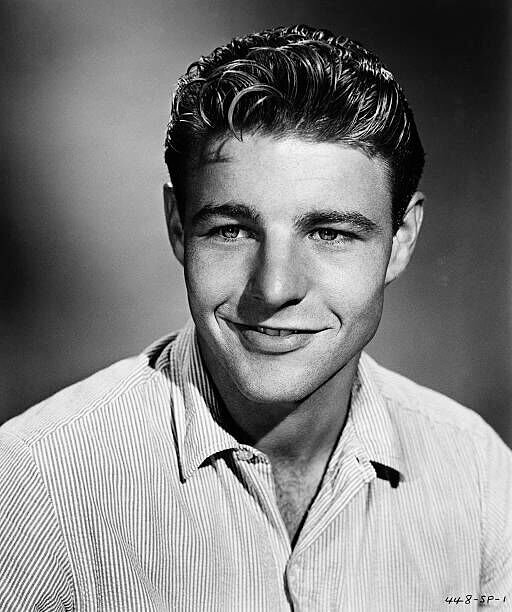 But David's family continued to grow. Inbetween attending law school and moving into an apartment with his wife, he also became a father to a son named Daniel Blair Nelson. By 1966, he had a family of four with the birth of his second son, Jamie Eric Nelson.

Ricky Rushed to Catch up to His Older Brother
Ricky Nelson dated several girls over the years, none of which his mother particularly approved of. But when he started dating family-friend Kristin Harmon in the same year of his brother's wedding, the family was elated. Kristin was the daughter of American football star/actor Tom Harmon and actress Elyse Knox.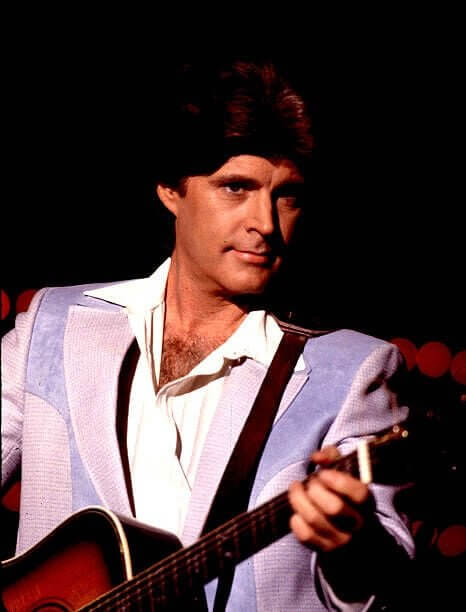 Within two years of dating, Ozzie Nelson turned on the heat and the couple felt the pressure to get married. Eventually, they did exchange vows in April 1963, but it wasn't because of Ozzie's insistence. Kristin was pregnant and the couple had a shotgun wedding.
The Baby Was a Secret Guest at the Wedding
The fact that Ricky and Kristin were pregnant outside of wedlock went against the image of a perfect family and Ozzie took charge in hiding that the bride was pregnant at the wedding. But even if they fooled people on the day, everyone knew the truth when Kristin gave birth to a baby girl, Tracy Kristine Nelson, a short six months after the wedding.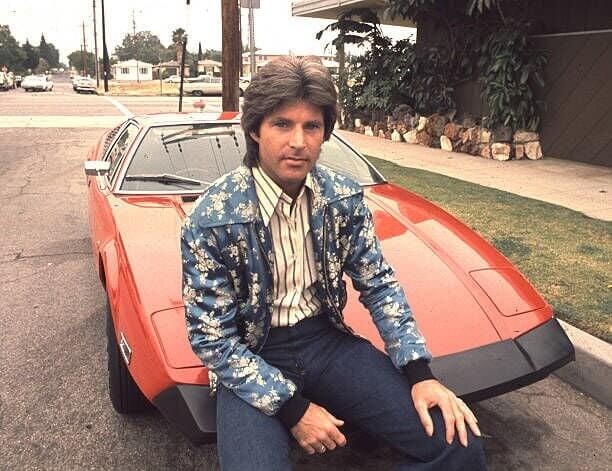 Ozzie went down fighting that the baby was born premature and that there was no bun in the oven on the wedding day. Desperate to preserve the family image, he even got the hospital to forge the baby's weight on the birth certificate and place the healthy baby in an incubator for pictures.

The Nelsons Soon Became Old News
The Nelsons were considered the ideal family for a large part of the '50s. But by the 1960s, times had started to change and the television show was falling behind. Ozzie did his best to keep the script current and include Ricky's singing for extra viewership, but his efforts began to fall flat.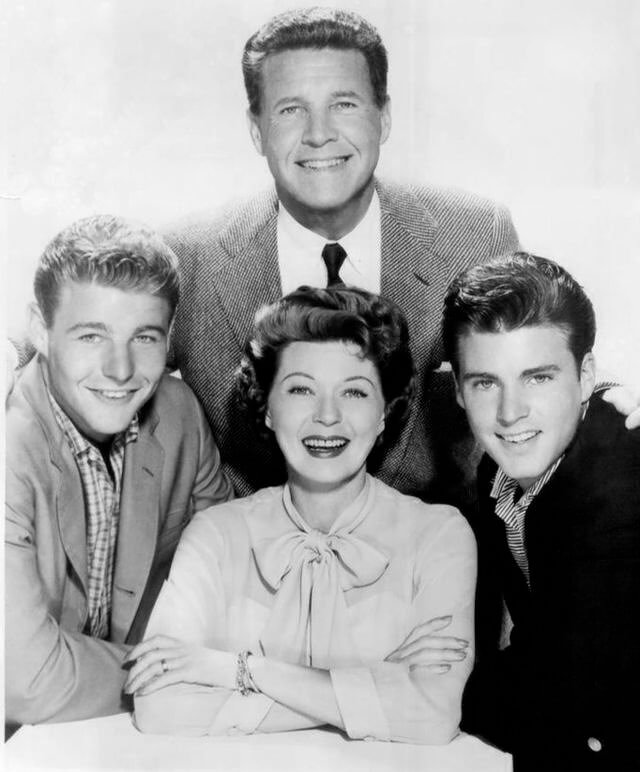 Even in his personal career as a singer, Ricky Nelson noticed his record sales were dropping by 1965. The country was shifting in big ways and both Ricky Nelson and The Adventures of Ozzie and Harriet became a nostalgic reference rather than current entertainment.
All Good Things Come to an End
The Adventures of Ozzie and Harriet had a good run. They grew their name as a family and cemented their fame over 22 years of successful broadcast. Their eight years on radio preceded their 14 years on television and by the time the show ended in April 1966, there were very few Americans who hadn't heard of the Nelson family. Throughout these years, the show came to hold some pretty impressive records.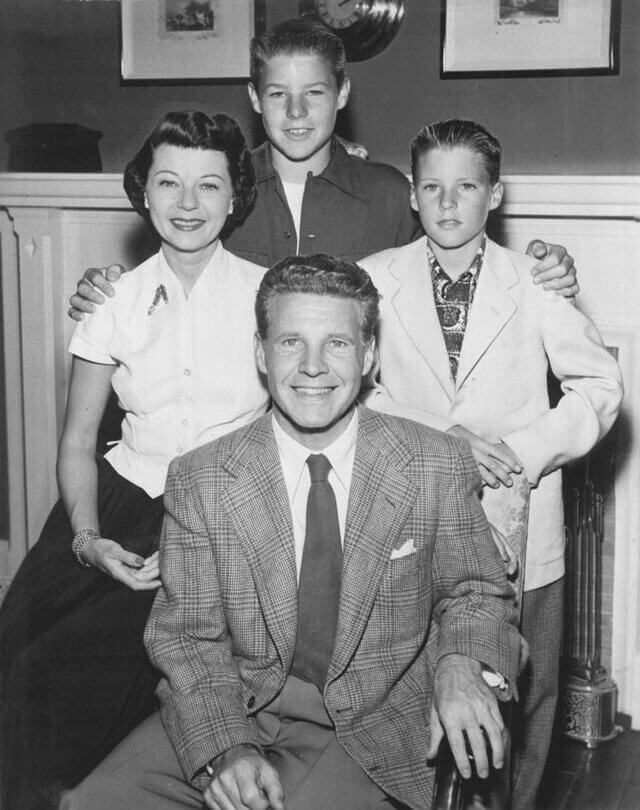 The show held the record for the longest-running live-action American television sitcom, until 2016 when their streak was outlasted by It's Always Sunny in Philadelphia. Their second record was founded in their impressive 435 episodes, making them the longest-running sitcom in television records. They held this title until The Simpsons came along and broke their record in 2003.

A Special Guest Appearance Was Made By Mary Tyler Moore
It's not unusual for sitcoms to regularly host guest stars on their episodes. This is done to satisfy both audiences and sponsors. One major sponsor of The Adventures of Ozzie and Harriet was Hotpoint and this led to the inclusion of famous actress Mary Tyler Moore as a "Happy Hotpoint" dancing pixie.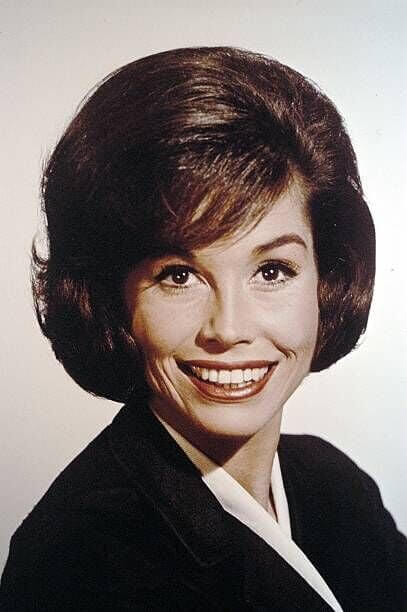 In hindsight, this was a very big moment for both the Nelsons and the acclaimed actress. A few years after her appearance on the show, Mary Tyler Moore made a prolific name for herself with The Mary Tyler Moore Show which is said to echo louder in American television than the Nelson's show.

Sponsors Largely Dictated the Show's Scenes
The trick to producing a sitcom is to pull the viewer into the moment and make them laugh, cry, or "Aaah" in all of the right places without even noticing it. But if you look carefully at various episodes of The Adventures of Ozzie and Harriet, you'll notice that much of the footage is filmed in the family's kitchen. This is because the show's main sponsor was Hotpoint.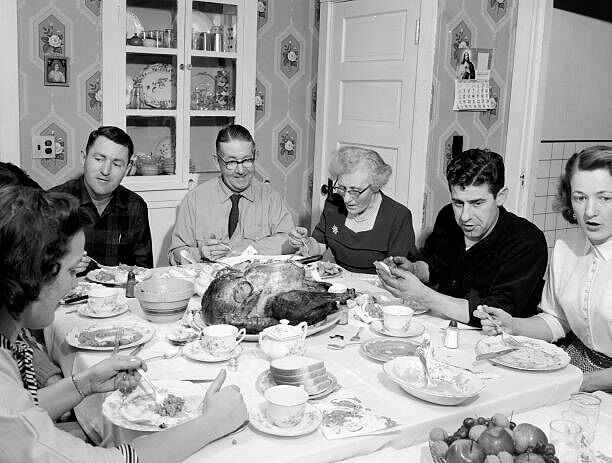 By filming the majority of the scenes in the kitchen, Hotpoint was able to place its various products in full view of the audience, allowing for both subliminal and obvious messaging. Later in the series, there's an increase of outdoor scenes and the nifty prop of Kodak cameras hanging around the actors' necks. Succumbing to the will of the sponsors was the beginning of modern-day product placement.

A "Married Couple" Reappeared With Different Names
Over the years there were several guest actors who frequented the show's screen. Actors Lyle Talbot and Mary Jane Croft were among these actors. They were so loved that they returned to the show to play two different married couples.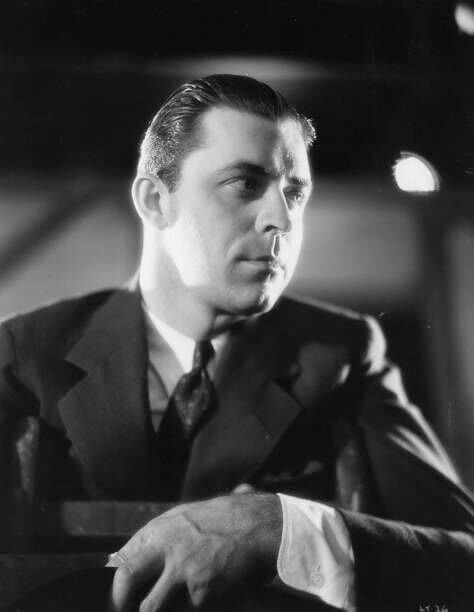 The pair first played the role of a married couple named Harvey and Marion Burnette in one of the earlier episodes. Their connection was so magnetic that the show's producers brought them back to play a different married couple, Joe and Clara Randolph, in the later seasons of the show.
Ozzie Died and Left His Family Behind
They may not have been the most perfect family off-screen, but they had endured a lot together. When Ozzie Nelson passed away at the age of 69 in 1975, it was a sad moment for his two sons and his wife who were at his bedside during his final breath. After living a full life in the spotlight, Ozzie died in his San Fernando Valley Home at the hands of malignant tumors and liver cancer.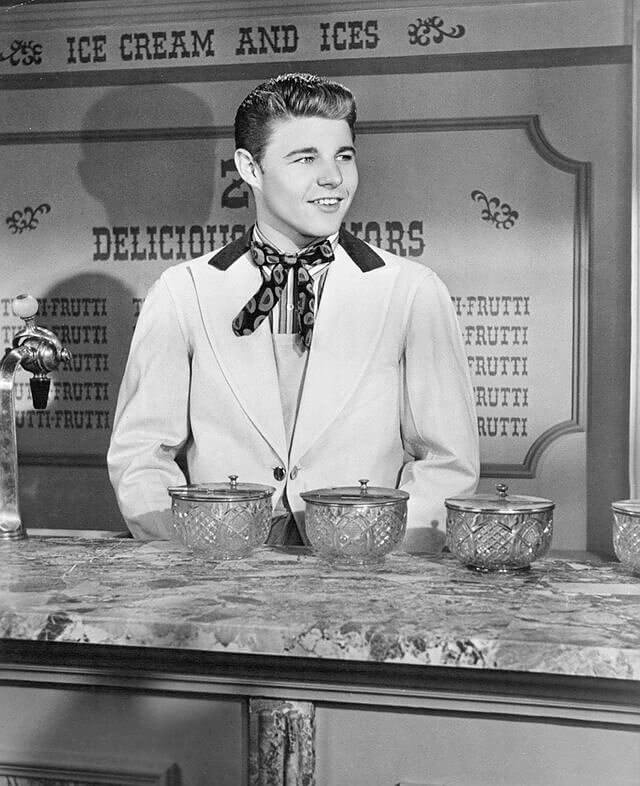 His two sons were resilient enough to bounce back and continue to succeed in their careers, while Harriet struggled a little bit more with the loss. Despite becoming a noticeable recluse, she did eventually make guest appearances on shows such as Love Boat, Fantasy Island, and Happy Days.
An Awkward Moment on Stage Inspired a New Song
Times were changing quickly and celebs were struggling to keep up. But in the same breath, they ran the risk of losing their unique persona. Ricky Nelson learned this the hard way in 1971 when he performed at Richard Nader Oldies Concert, a rock revival concert at Madison Square Garden. Rather than being welcomed by screaming fans during his performance of 'Honky Tonk Women', he was booed off of the stage.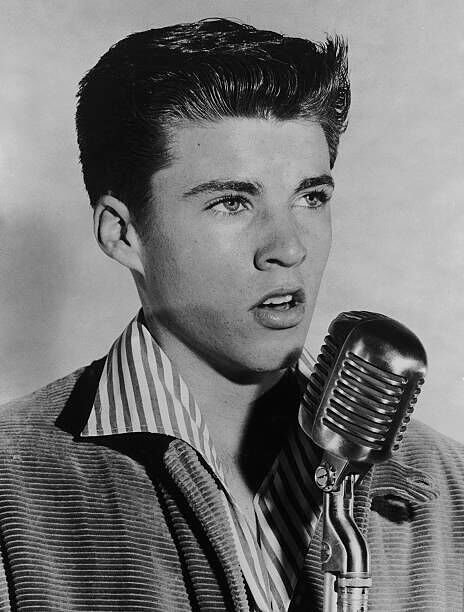 The crowd was disappointed that he didn't dress in the same way as his prime. Luckily, Richard Nader was keeping a close eye on the TV monitor and picked up on this mistake. He managed to convince the star to return to the stage in his expected attire. The crowd responded better, but the experience left a mark on Ricky's career and further inspired the 1972 hit 'Garden Party.'
Ricky Nelson and Kristin Harmon Had a Rocky Relationship
No marriage is perfect, but a union becomes significantly more challenging when the couple fits celebrity status. After 14 years of tumultuous marriage and four children, Ricky and Kristin were ready to call it quits. There were several issues that led to their divorce, but there are a few standout moments to mention.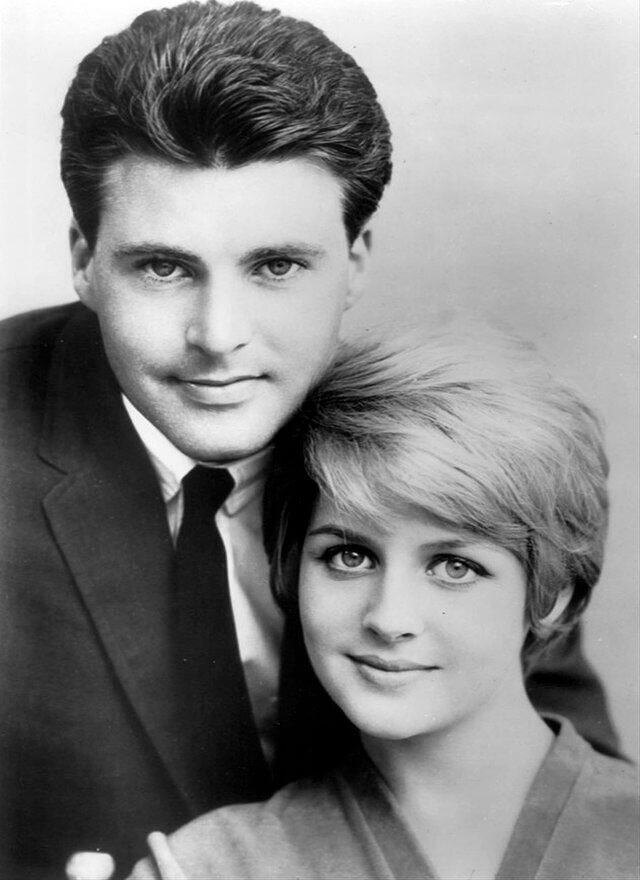 Kristin reportedly moved out of the family home without telling Ricky, leaving her decision as an unpleasant surprise when he returned from tour. Shortly after, she walked in on Ricky with two cheerleaders from the Los Angeles Rams (the scene which he claimed to be a set up). There was constant tension as the family strived to live a lavish lifestyle, but weren't able to give up Ricky's regular tours which funded this dream. By 1982, there was no more hope of reconciliation and the divorce was finalized in 1982. Both lost a lover and a partner in the process, but Ricky also lost over $1 million in lawyers and accountant costs.

Drugs Played a Role in the Failed Marriage
When most people become parents, their lives change drastically. There's increased responsibility, better behavior, and shifting priorities. But Ricky and Kristin's volatile marriage was scattered with allegations of drug use and alcohol abuse.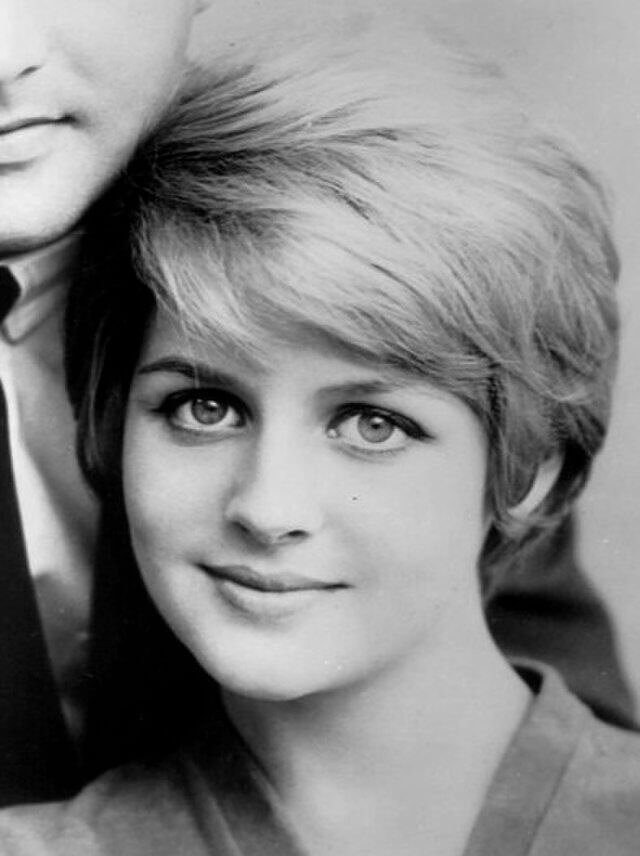 Speaking to People magazine in 1987, Kristin shares how she tried to overcome the drug issues with her husband, saying "At first we were in it together… to fix the marriage by going on the road and being involved in road stuff that is really not good for anyone. After a while, we were totally messed up, both of us. I got into therapy and so did he for a while but then he started not showing up. I tried telling my family, there's a drug problem here and we've all got to help. But they totally denied there was anything wrong."

Ricky's Life Ended Tragically
We are all going to die one day and the hope is that we pass away peacefully in our sleep, or doing something that we love. But Ricky Nelson's death came in a tragic moment while he was doing something that he hated. As someone who feared flying, the star usually traveled by bus. Eventually, he invested in a private plane, but his investment was oversold as the plane had a history of mechanical issues.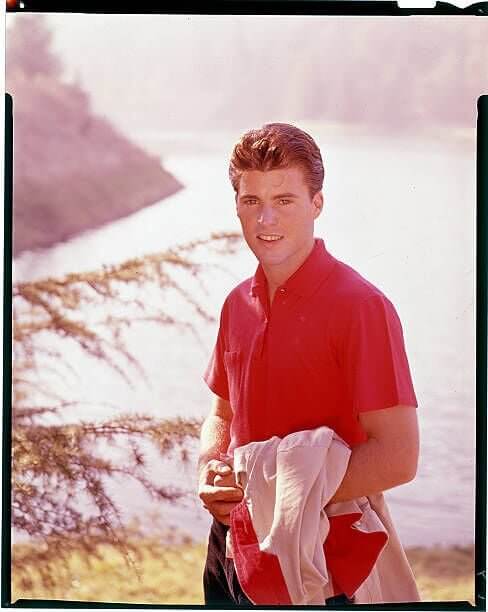 In December 1985, Ricky and his band set off on their three-stop tour of the Southern US when the plane failed and crash-landed in some trees northeast of Dallas. The accident was fatal and seven people died instantly - including Ricky. To add salt to the wound, rumors circulated that the accident was a result of drug use. But the Civil Aeronautics Board confirmed the official report which stated the crash was the result of a fire from an onboard heater short-circuiting.

Harriet Died of Heart Failure - From Smoking or Heartache?
No mother should ever have to endure the grief that comes from her child dying. Not only did Harriet Nelson have to suffer from the heartache of her husband passing away, but also her son Ricky. According to The Baltimore Sun, David shares that "She hasn't been in good spirits since dad died."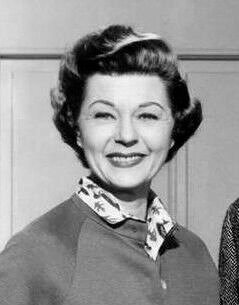 In October 1994 it was Harriet's turn to die. Having started smoking at the young age of 13 and experiencing her fair share of sadness, she suffered from emphysema and died peacefully in her sleep due to congestive heart failure. Luckily, she wasn't alone. Her remaining son, David, was with her in the family beach home in Laguna Beach, California.

David Had His Own Chance at Success
Ozzie and Harriet Nelson had their names in the title of the show, and Ricky had his budding singing career. But what about the second son, David? Out of everyone in the family, David arguably had the most "normal" life. He went as far as finishing high school and attending college at the University of Southern California where he was even in a fraternity.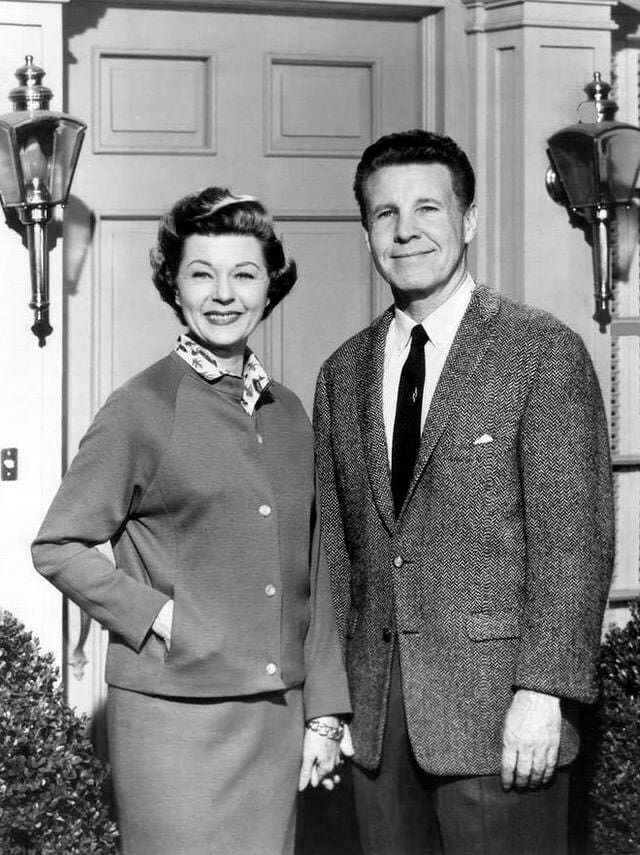 Regarding the Hollywood scene, David had a go at directing a few episodes of The Adventures of Ozzie and Harriet and even continued in the show business once the family show was finished. His true acting ability was tested when he went from playing a typical American boy to a deeply disturbed killer named Tommy Gordon in the 1959 thriller, The Big Circus. You'll also see his name cast in Up in Smoke and Cry-Baby.

David Desperately Tried to Keep the Momentum Going
Just like a football player who peaked in high school, David couldn't quite let go of his heyday during The Adventures of Ozzie and Harriet. His first attempt at subsequent success was the spin-off show Ozzie's Girls. It premiered in 1971 and followed the life of the parenting couple once the boys moved out.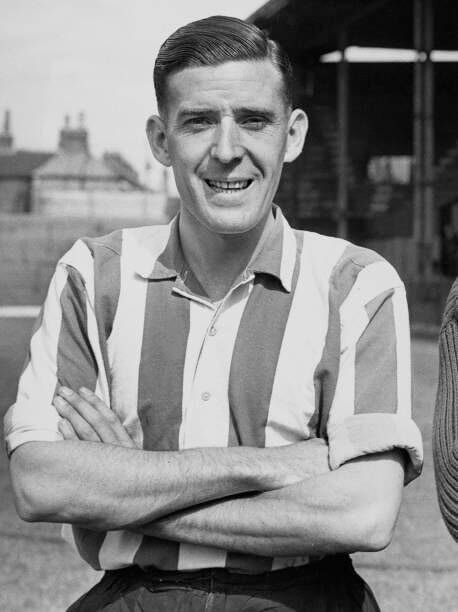 The storyline revolved around two college girls that rented the two extra rooms in the house. Instead of focusing on the Nelsons, the plot circulated on the drama of the girls. Unfortunately, the show didn't live up to the standards of the original and only lasted one season, complete with 24 episodes of one-hour long.

Ozzie Moved From in Front of the Camera to Behind
Ozzie Nelson gave his son the benefit of the doubt and starred alongside his short-lived spin-off Ozzie's Girls. But when that failed, he decided to step behind the camera and pick up the role of producer and director. Ozzie Nelson truly found his niche here and his bossy personality led to a few successful shows - many of which you'd recognize today.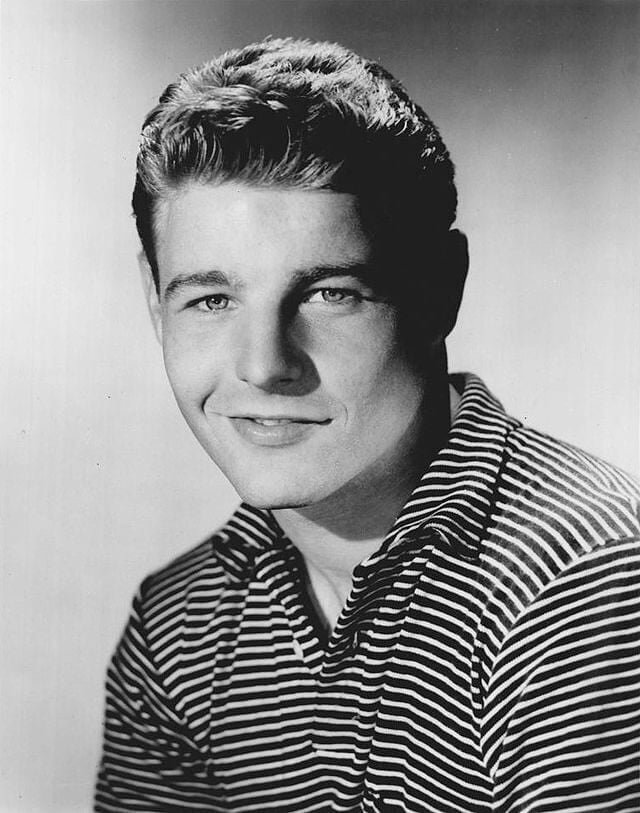 Some of these shows include Adam-12, The D.A, and Bridge Loves Bernie. Unfortunately, his bad health caught up with him, and his true potential behind the camera would never be fulfilled. Unfortunately for the rest of the Nelsons, Ozzie's struggle with cancer was not the last in the family.

David Was the Final Nelson to Die
The Nelsons went from being a close-knit family that both worked and lived together, publicizing their lives to the world, to slowly dying off one by one. David Nelson was the final member of the family alive and lived out his days in his Century City home until he died from colon cancer at the age of 74-years-old.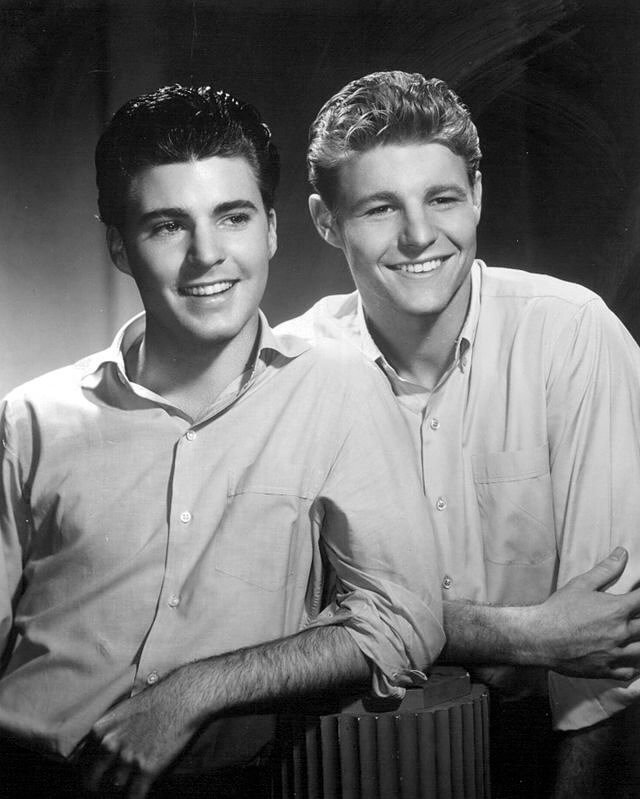 After his death, he left behind his second wife who he married after divorcing June Blair in 1975. His offspring included five children (two sons from his first marriage) and seven grandchildren. His body was laid to rest in Westwood Memorial Park's outdoor garden of serenity columbarium. This differed from the rest of his family's final resting place which was the family plot at the Forest Lawn Memorial Park in the Hollywood Hills.

The Drama Continued in the Younger Generations
The drama may have started with the nuclear family who starred on The Adventures of Ozzie and Harriet, but it didn't stop with them. Even when the show became a nostalgic pastime, the lives of the characters went on. When Ricky tragically died, the mother of his children, Kristin, fell into despair.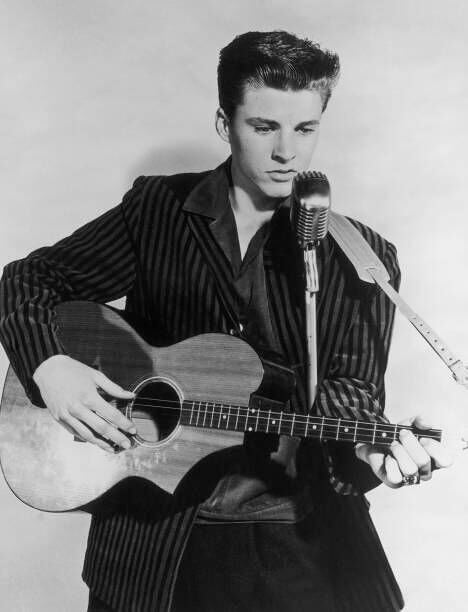 While Kristin struggled with substance abuse, the children were left to their own accord and this was particularly hard on the youngest son, Sam, who was barely a preteen. Battling to deal with his mother's tumultuous moods, the young lad reached out to his uncle for help. Little did he know that by contacting his uncle, actor Mark Harmon, he was only inviting more drama into his life.

An Exchange of Custody and Introduction Into Rehab
Although he knew that his sister enjoyed dabbling in wild habits, Mark didn't expect the phone call from Sam. But when he answered the call, his concern peaked and he made the conclusion that his sister was "emotionally gone" and needed "to come in for a rest". His sister didn't argue this gesture and begged for Mark and his wife to look after Sam while she straightened herself out.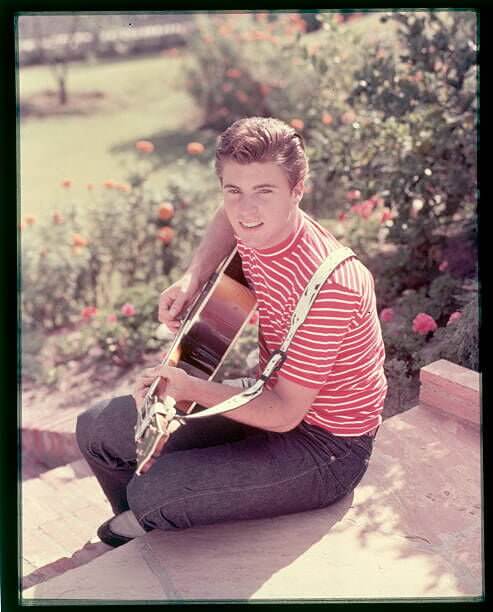 In Kristin's words, she said "Nobody but my brother could have talked me into this because I trusted him. A voice inside me said, 'For once in your life, let somebody help you." What followed was Kristin checking herself into New Beginnings, a rehab program. In the end, Kristin believed that the program helped, but the rest of the family didn't think the same.

A Misguided Understanding of Support
On the surface level, Kristin's family supported her efforts to conquer the hold that alcohol and substance abuse had on her. But in theory, they found it very difficult to deal with her constant denial, knowing that she didn't have a hold on her usage at all.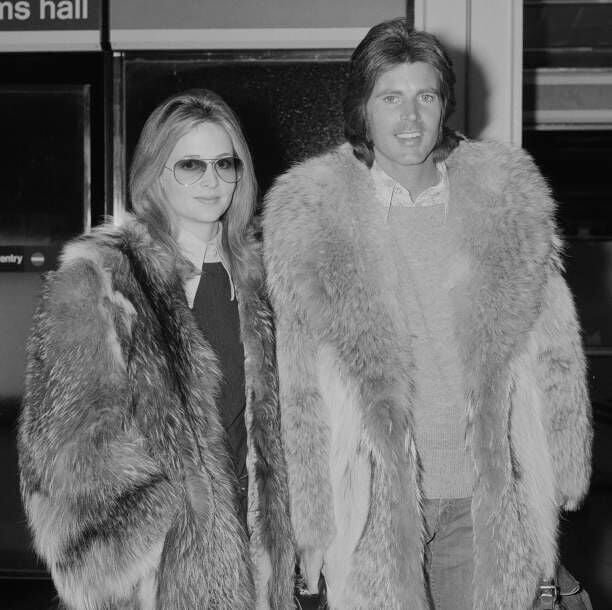 According to People magazine, Kristin shared that Mark "jumped up irritable and 'bolted' from the premises" when a therapist asked him to give his sister a hug. Kristin further shares that she only truly felt supported by the Nelsons who were the only ones who would listen to her like a "bona fide human being". While at rehab, Kristin admits that only Harriet Nelson trusted and believed in her, showing this with flowers and a card saying "I love you".

A Dramatic Custody Battle Followed After
Kristin's heart was hurt by the lack of support from her family. The final nail on the coffin was a custody battle that ensued between herself and her brother Mark, over Sam. Mark believed that his sister was incapable of raising her son, while Kristin clearly believed otherwise. The trial caught the attention of the media who chose to show Kristin as a put-together mother, "dressed neatly and [wearing] a calm, pleasant expression throughout the proceedings".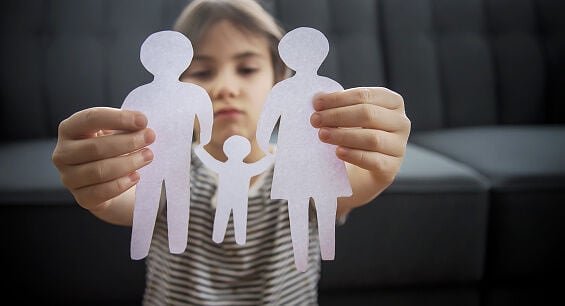 In contrast, Mark was represented by People like someone who "scowled most of the time and icily ignored all reporters". All that it took was one day for the press to present a story that strongly favored Kristen.

Revealing All the Skeletons in the Closet
Public image as a celebrity is incredibly important. All that it takes is one bad smidge on your name to drastically impact your career. The custody battle brought in a lot of people, many who had a large amount at stake. Included in this list of people was actress Pam Dawber, Mark Harmon's wife, who was also accused of being a drug addict.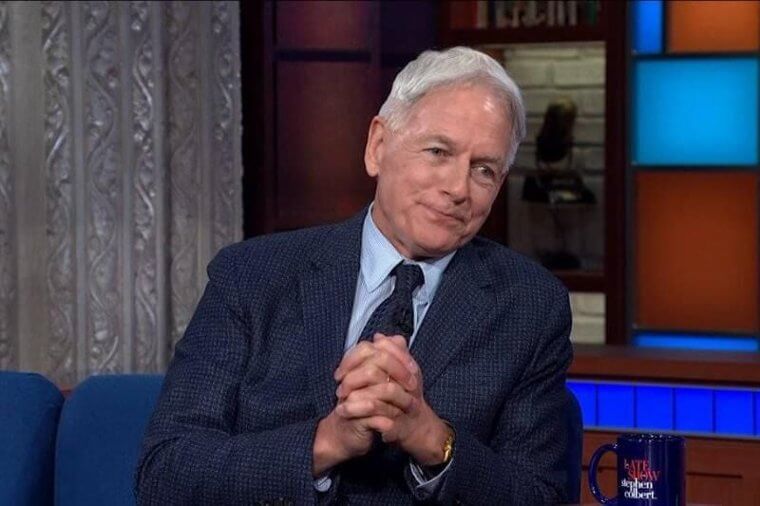 By day three, everyone realized just how detrimental the trial was to those involved and they decided to call it quits. Apparently, Mark admitted to the opposing attorney that "We don't want to go any further with this. Too much blood has been spilled." The public reaction was equally scandalous with people saying things like "They're obviously more concerned about their own careers than they are about the boy's welfare" and, "This was a typical family dispute and it should have been settled around the dining room table."

Sam Turned Out Okay - Barely
At the end of the day, Kristin got custody of her son. Sam's uncle Mark wasn't completely cut out of the scene and was granted visitation rights. To further improve the family dynamic, Kristin, Sam, and Mark agreed to family therapy in order to smoothen out relationships. Documentaries were made about the dramatic family, and Sam even starred in them as himself.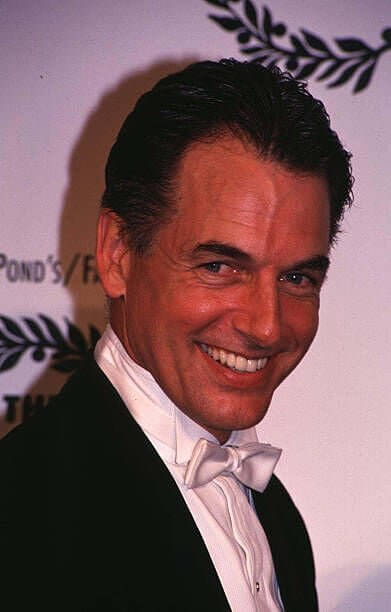 Despite his disruptive upbringing, Sam did manage to make a name for himself. He started a band called H is Orange and went on to write two books called The Addict and Quandles: An Introduction to the Algebra of Knots. The former book covered gender, racial, and generational gaps to expose the cause of addictions.

The Other Nelson Grandchildren Dodged a Bullet
It would seem that Sam was the unfortunate one destined to bear the brunt of family drama mixed with substance abuse. The other three children were adults by the time that the family hit rock bottom and managed to make it through largely unscathed. Tracy Nelson, the eldest, even followed the family path of acting.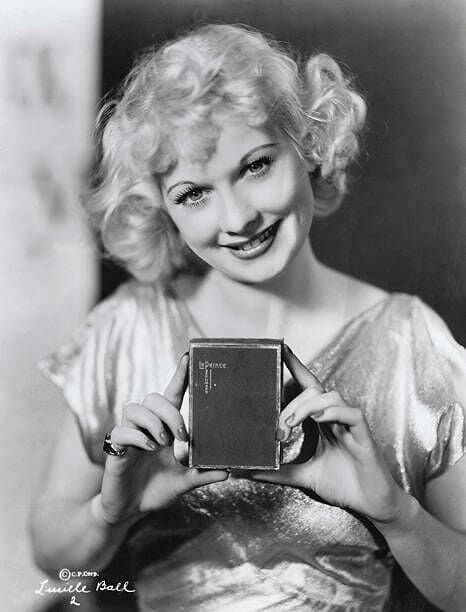 It's not that she really had much of a choice in the matter, making her debut on The Adventures of Ozzie and Harriet at the delicate age of 3-months-old. By the age of four, she had been cast as Lucille Ball in Yours, Mine, and Ours. Even Tracy's extracurricular interests included performance, having practiced ballet for 17 years, and studying dance in college.

Shining the Light on Tracy Nelson's Career
The eldest Nelson grandchild, Tracy Nelson, started off her acting career on the right foot and continued on the same trajectory. Some of her golden hours were spent on the sitcom Square Pegs in the 1980s where she was cast alongside Sarah Jessica Parker in the role of "valley girl" Jennifer DeNuccio. She also starred in Down and Out in Beverly Hills and The Father Dowling Mysteries.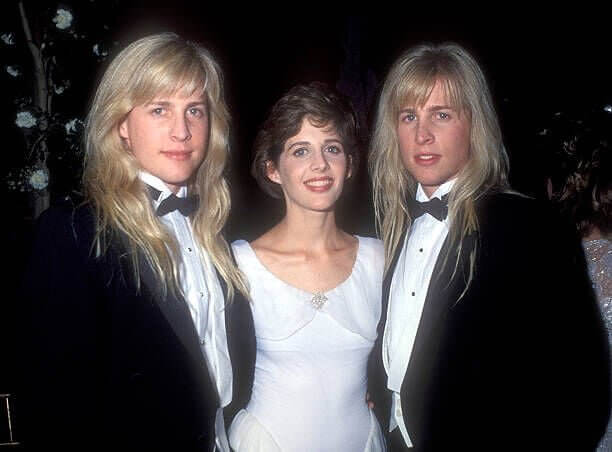 Her reputation as one of the Nelsons preceded her and Tracy also guest-starred in several other classic sitcoms. You may recognize one (or more) of them: Family Ties, The Nanny, 7th Heaven, Melrose Place, Seinfeld, and St. Elsewhere. But Tracy was a Nelson and drama family had no exceptions.

A Series of Unfortunate Illnesses Followed Tracy
The stress of the family drama and death made Tracy physically ill. When her father, Ricky, tragically passed away, Tracy's body began to fall apart. Luckily, she had her husband, Billy Moses, at her side to support her, but that didn't stop her body from taking the physical strain. She claims that her father spoke to her in a dream saying, "I know you miss me, but it's not time for you to die. You have to go see a doctor."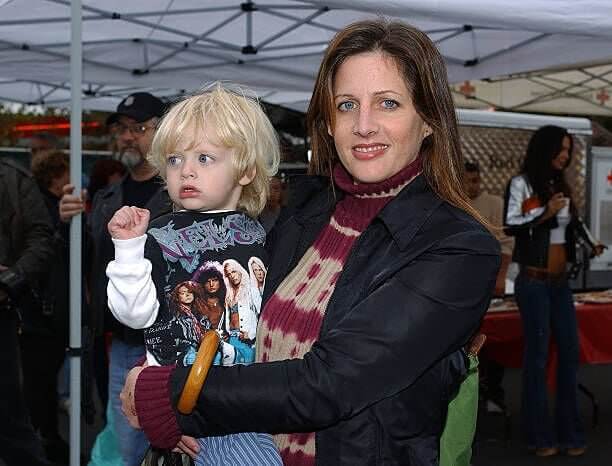 And so Tracy went to see a doctor in 1987 who identified a malignant tumor in her chest that was the size of a grapefruit. Tracy had stage two Hodgkin's Lymphoma. She managed to overcome this ailment but continued to suffer trauma from radiation exposure. What followed next was a diagnosis of thyroid cancer in 2005 and breast cancer in 2010. Rumors have it that Tracy blames her illnesses on the stress from Sam's custody battle.

The Nelson Twins Were Two Peas in a Pod
Tracy was the eldest child to Ricky and Kristin, and it wasn't long until the young couple gave birth to their next set of offspring in 1967 - identical twin boys. It would seem that musical talent ran in the family as well as drama. The musical talents of the boys, named Gunnar and Matthew Nelson, were recognized from a young age.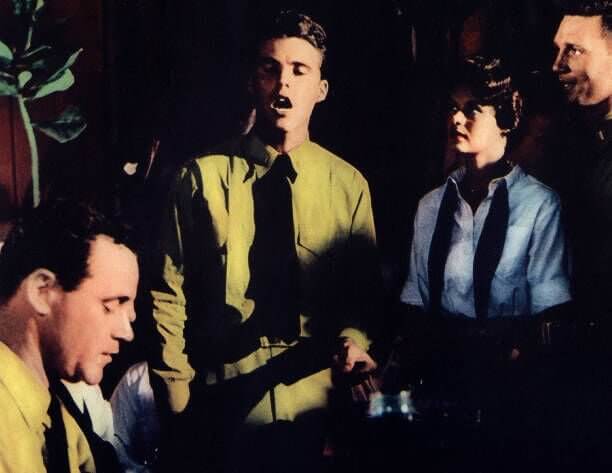 The twins dedicated two years of their lives to learning how to write songs. Their efforts paid off when they met Los Angeles record producer Marc Tanner and signed to Geffen Records. In 1989, their band Nelson officially hit the scene and was a huge success. Their album After the Rain earned triple platinum status, featuring their most popular hit Can't Live Without Your Love and Affection.

A Unique Musical Genre Unlike Any Other
Although the twins were identical, their musical style was unlike any other. Nelson the band fit the offbeat musical genre of glam metal or hard rock which grew a large following in the early 1990s. Just as The Adventures of Ozzie and Harriet set a few records, so did the Nelson twins.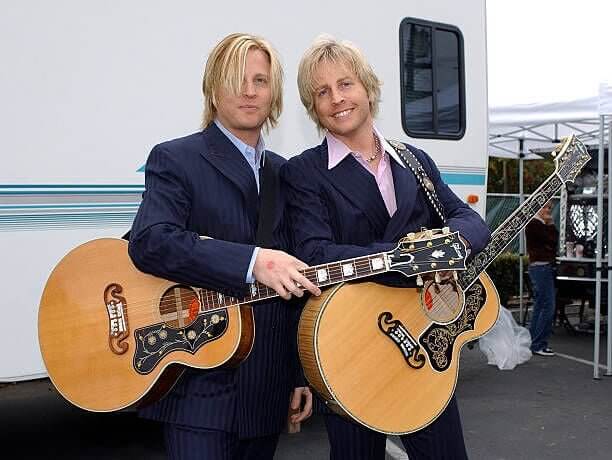 Their biggest hit Can't Live Without Your Love and Affection made it into the Guinness Book of World Records for reaching number one on the charts. In addition, they were the third successive generation to have a number one record, earning the Nelson name a world record. Before them, Ozzie Nelson hit number one in 1934 with And then Some and their father made number one with Poor Little Fool and Travelin' Man.

Fans Kept on Coming Back for More
In a strange turn of events, The Adventures of Ozzie and Harriet ended because it was considered out of date and not reflective of the times. And yet once it stopped being screened, it was aired on other networks to keep fans happy. For example, The Disney Channel ran the show from 1985 to 1994 after remastering the 35 mm footage.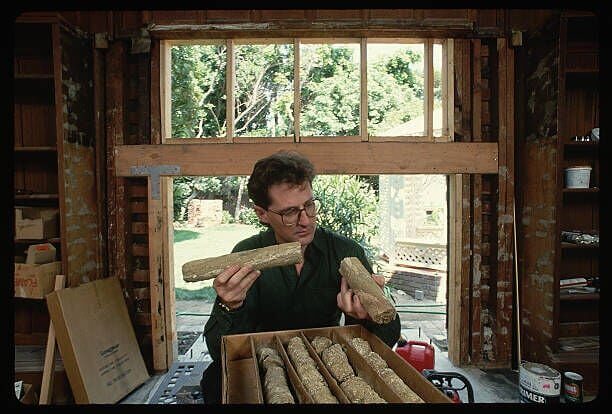 But that's not all. The iconic show also found itself on Nostalgia TV Network and currently airs on the Retro Television Network. It was even aired in May 2010 as part of the Remember Television series on San Bernardino, California's PBS member station. It seems that we really can't get rid of the Nelsons.
ABC Was an Ill-Equipped Second-Rate Network
If the show was so popular, then why did it stop being aired on ABC? A lot of fingers point to the network company for the anticlimax end of The Adventures of Ozzie and Harriet. Ozzie Nelson knew what he was doing when he approached ABC, realizing that he had the upper hand over the third-ranking network (which struggled to compete with NBC and CBS).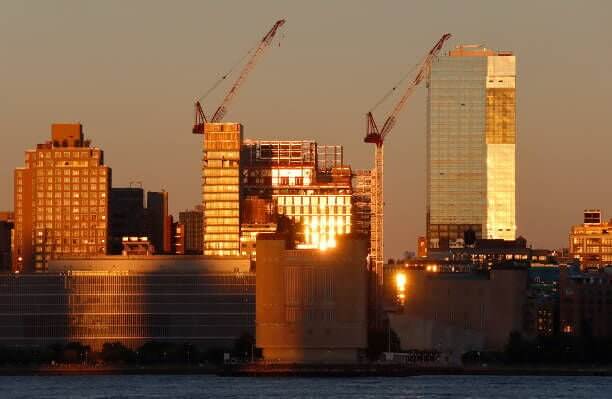 Despite never appearing in the top 20 of the Nielsen ratings, the show created an unparalleled legacy and was by far the cream of the crop with regards to ABC TV shows. But the network was not ready to handle the Nelsons and if they had a better gauge on audience interests, they would've ended the show in the late 1950s.

The Focus Was on Building a Family Franchise, and Not on Money
Ozzie Nelson landed a rather sweet deal when he got ABC to sign a 10-year contract that agreed to pay the family regardless of the show's success. And it may surprise you to find out that money wasn't Ozzie's main motivating factor. In fact, he even offered the show to ABC at a noticeable discount.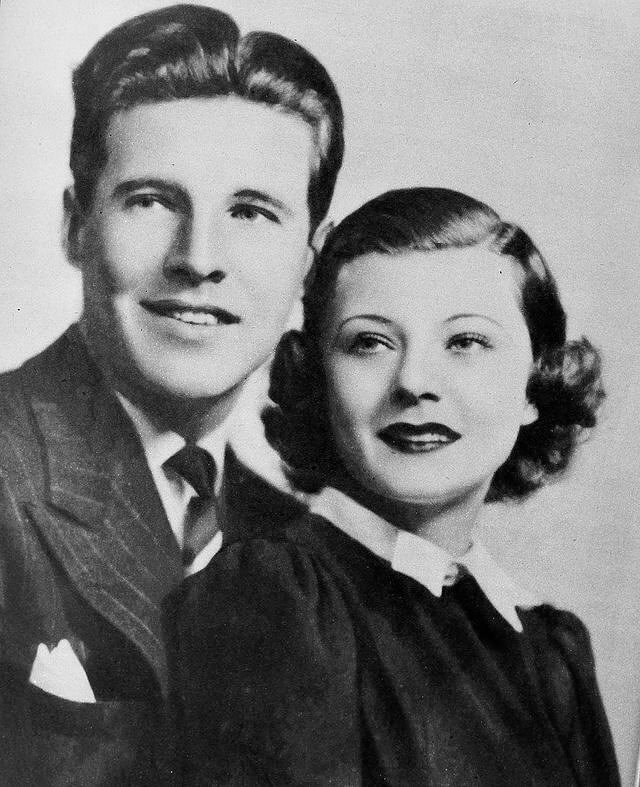 What Ozzie really wanted was to build a family franchise and control the narrative of the Nelson name. He did so by micro-managing the production and running the show for 14 seasons on television - not to mention orchestrating the show's success on radio beforehand.
The Show Was Even Made Into a Comic Book
Most kids go through an obsession with popular superheroes that glorify the pages of Marvel and DC comic books. And while the cast members from The Adventures of Ozzie and Harriet weren't shooting webs from their hands or turning into angry, green giants, they did make the cut as a DC comic book.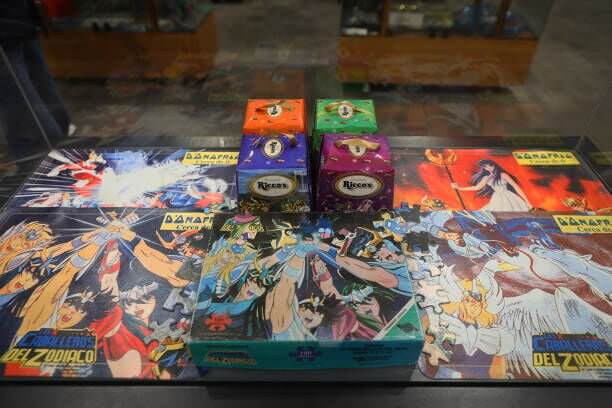 When the radio program was at the peak of its popularity, DC Comics released five issues of the show, using the same name. Some of these comics are still available for purchase if you search hard enough online, and it's another great way to keep the nostalgic fandom alive.

​The sitcom starred the real-life Nelson family, shining a spotlight on them as the ideal American family. However, as you'll soon discover, their life was far from perfect and was described as somewhat scandalous at times...