You might know the amazing Carol Burnett, as we all do, from the very popular TV variety show called The Carol Burnett Show. She is a brilliant actor and comedian who starred on the show for as long as it aired: eleven years, to be exact. So many years after it ended, facts have surfaced about the show that you probably didn't know. Read on for a behind-the-scenes look.
The Gender Issue
As with all television shows, there are plenty of things that go on behind the scenes that audiences are not aware of. The Carol Burnett Show was no different. Although the show was light-hearted and comical, there were several issues that took place behind the screen. The time of filming was one where women did not have much of a voice.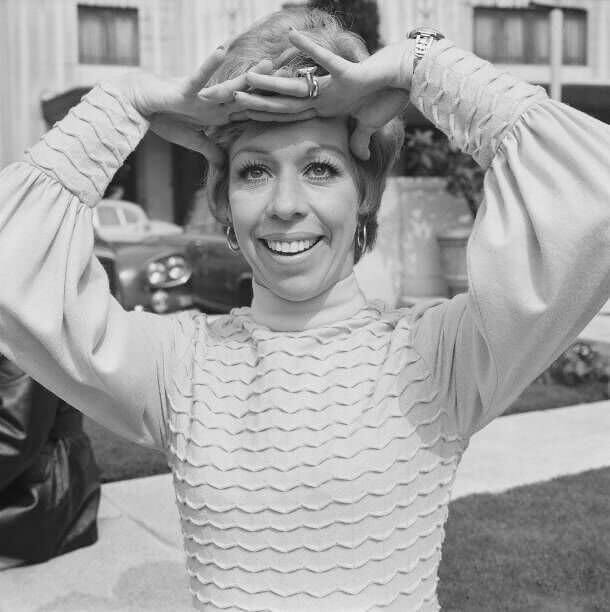 In fact, Burnett was initially told to star in a sitcom instead of her own variety show because variety was a male-dominated genre at the time. Burnett was unable to publicly speak about any of her concerns due to the fact that it may have threatened her new show.
Burnett's Weird Gesture
The Carol Burnett Show was always entertaining, and the audience always loved it. If you were one of them, you might remember Burnett's weird gesture that people were always questioning. At the end of every episode, she would pull at her earlobe. There were many theories about why she did it and people thought it was very strange.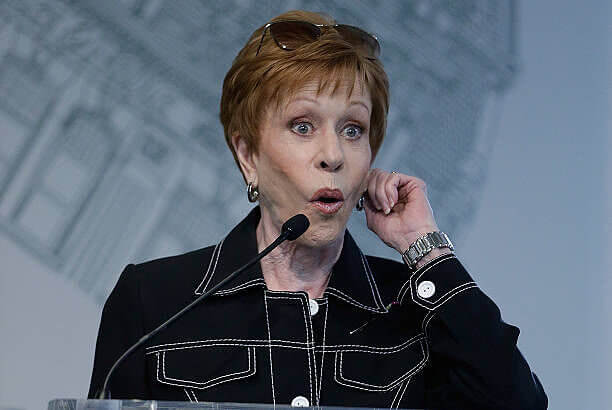 Eventually, it was discovered that it was basically a secret message for Burnett's grandmother to let her know that she was thinking of her and that she loved her. Even after her grandmother passed away, Burnett continued making the gesture at the end of every episode.
The Generous Man With $1000
An incredible incident that took place after a performance by Burnett and other drama students, was said to be the one that changed her life. A man that she had never met previously, propositioned Burnett with an offer that her mother advised her against. The man offered her assistance in the form of $1000 to get her acting career started. He only had three conditions for her if she decided to take the loan.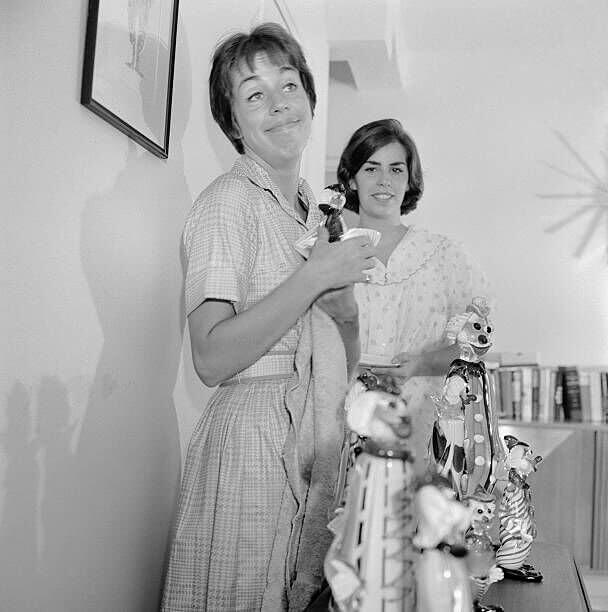 These were that she would need to return the money in five years, keep his identity a well-guarded secret, and do the same for others in need if she was successful. Burnett eventually accepted the offer, and it went a long way towards getting the kickstart she needed. The man's identity is yet unknown.
Lucille Ball Helped Get the Show On-Air
Though they had a 22-year age difference between them, when Lucille Ball and Carol Burnett met backstage at a Broadway show, friendship sparks flew. As Carol recalls it, Lucille said to her, "'Kid, if you ever need me for anything, give me a call." She would take her up on it in 1966 when Carol's variety special needed a big star. The success of the special led to The Carol Burnett Show.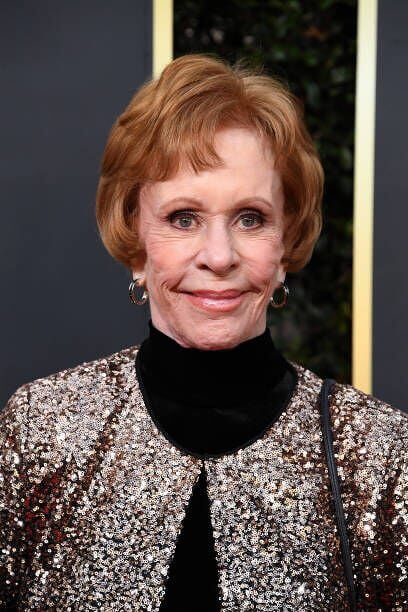 The two remained close for the rest of Lucille's life, with the I Love Lucy legend starting the tradition of sending Carol flowers every year on her birthday. On Carol's 1989 birthday - April 26th - she would get the last bouquet, as Lucille had died the very same day at age 77. 

The Look-A-Like
Vicki Lawrence, a name we all recognize now, was not so famous back then. In fact, she is known now for her character on The Carol Burnett Show. However, a fact you may not know is that it all started with a fan letter from Lawrence to Carol Burnett. Due to her uncanny resemblance to Burnett, Lawrence's mum had pestered her into writing this fan letter and had told her to send pictures of herself with it. 

In the letter, Lawrence also mentioned that she would soon be appearing in a pageant, and fortunately for her, a heavily pregnant Carol Burnett showed up at the event.

An Unsupportive Mother
Show business is already a difficult job, and when you do not have a support system, it can be too challenging. Unfortunately, this was Burnett's experience throughout her time on the show. Her mother was very discouraging, and from a young age, tried to push Burnett into writing instead of acting.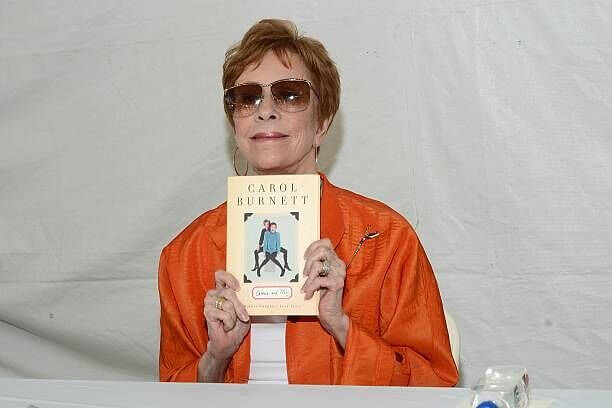 Her excuse was that acting was too risky and would often bring up the fact that if one did not look good, then acting would not work out. We can't even imagine what that would do to a young girl's self-esteem.

How to Cast the Right Guy
The producers of The Carol Burnett Show wanted a "Harvey Korman" kind of actor on the show because this type of actor would have been a perfect fit.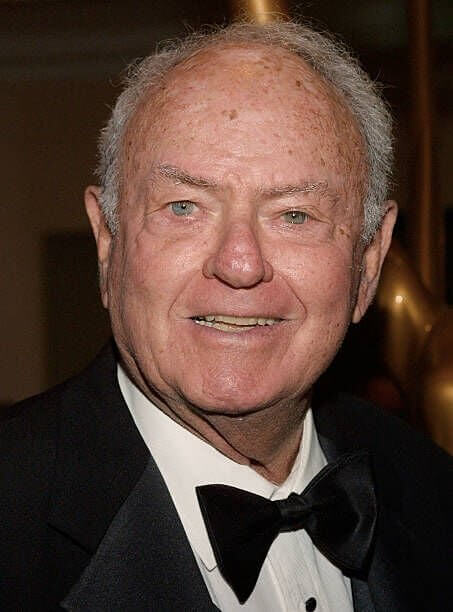 Of course, they looked for this type of person, but when Burnett saw the actual Harvey Korman in the CBS parking lot, she knew what had to be done. She all but threw him on the hood of a vehicle and pestered him to join the show. We're sure the producers were more than thrilled.

Burnett as a Mentor
During her time on the show, Burnett was not always one to blindly listen to others. She would question the writers and make her opinions and ideas known. This would often annoy the writers.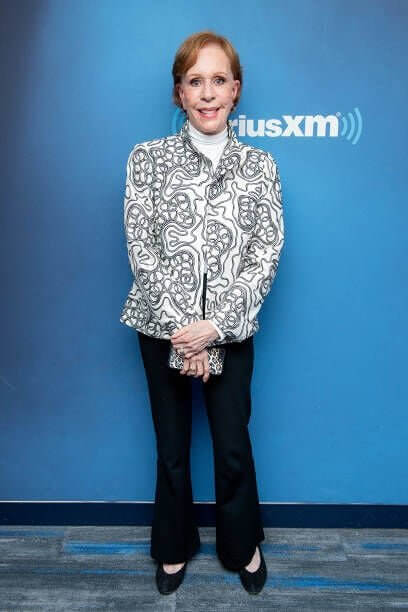 One such example was when she mentioned that Vicki Lawrence did not have many humorous lines. She kept asserting this opinion and eventually two of the writers left. When Lawrence had her own show, she mentioned that she felt that Burnett took her under her wing.

The Iconic Walk
We're sure that everyone remembers the strange and amusing walk performed by Mrs. Wiggins on the show. While every actor or actress has a process for making their character relatable and personal, this one wasn't planned. Burnett's unique walk was simply a wardrobe malfunction!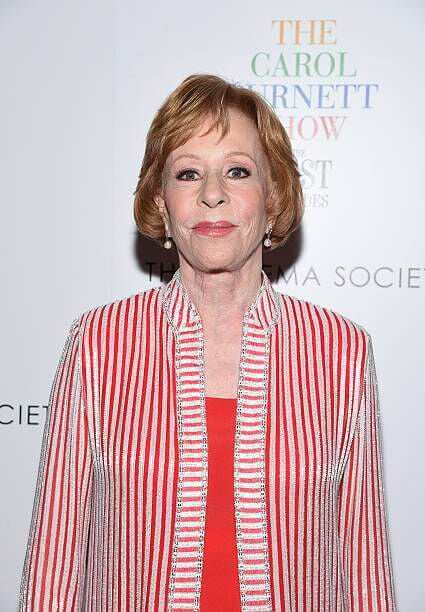 Her skirt was large and did not fit her well, and though she mentioned this, it was not fixed. As a result, she had to hold her skirt at the back to prevent it from falling, thus, creating the unique and famous walk.

A Complete Make-Over
The character of Mrs. Wiggins was created by Conway. However, Mrs. Wiggins we all know and love was not the one he originally had in mind. When Conway created Mrs. Wiggins, she was meant to be very old and absent-minded.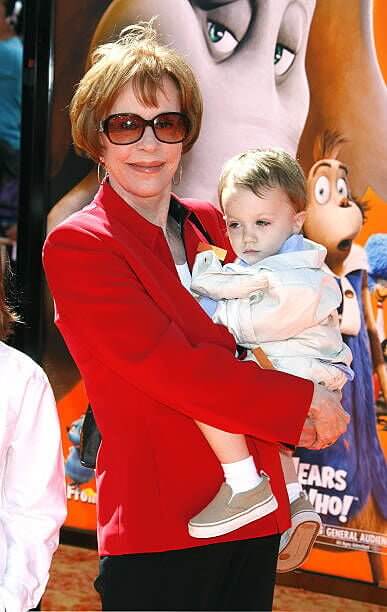 But the costume designer, Bob Mackie, felt that most of Burnett's characters were old, and so he was inspired to change Mrs. Wiggin's character into a curvaceous and attractive young woman. He later mentioned that the idea for Mrs. Wiggin's appearance came from the CBS secretaries.

Restroom Creativity
Each actor or actress has their own unique way to add substance to the character they play. Carol Burnett and Vicki Lawrence were no exception, although, it was not the typical process that actors use.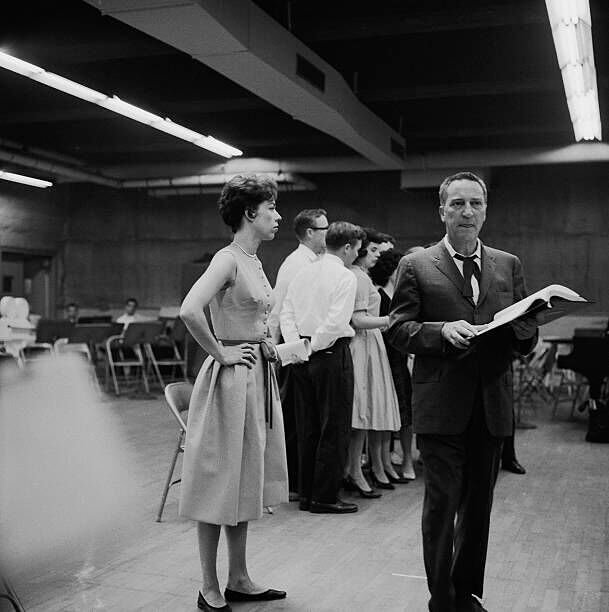 Burnett and Lawrence used their time in the restrooms very productively by screaming and yelling at each other in different ways. These yells resulted in the voices of the characters of The Family. They were so loud and excited that they actually scared a few women away from the restrooms.

The Right Commentator
The attractive Lyle Waggoner is famous for his talents in the fields of acting, sculpting, presenting, and being a travel trailer salesman. He is also known for his role on The Carol Burnett Show. The commentator on any show is an important one, so when it was time to find the commentator to fulfill this role, Joe Hamilton, the producer of the show and Carol's husband, took the task very seriously.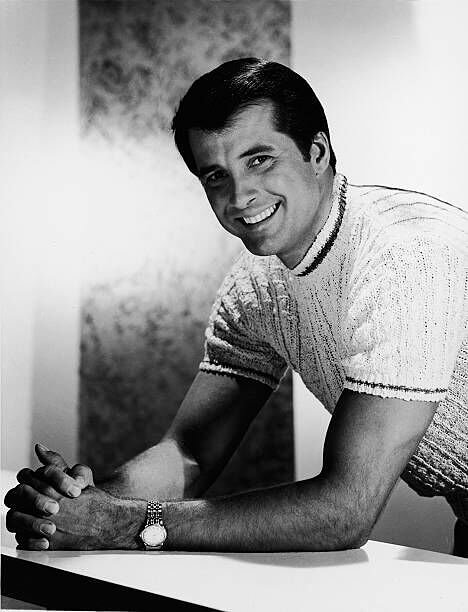 He was looking for a very good-looking man. However, this was not the only trait that Hamilton needed. He wanted more than just good looks and eventually selected Waggoner for his appearance and his great humor. 

Double Take
Tim Conway was known for his improvisation that would happen during almost every take. While improvising can lead to some truly spectacular scenes, it can also ruin a show. To accommodate for this, each episode of The Carol Burnett Show was taped twice.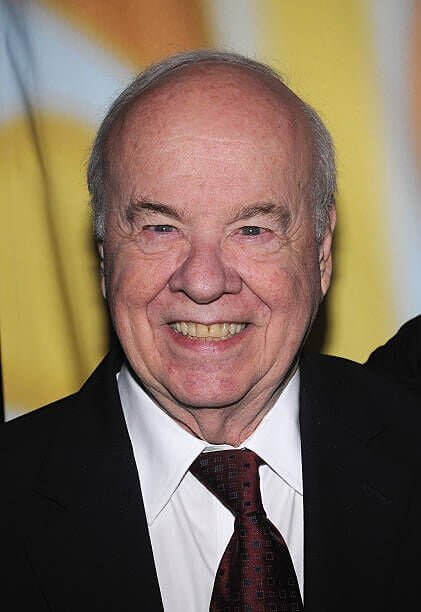 In the first one, Conway followed his script perfectly. However, in the second one, he was free to improvise. This was the safety measure they had to take just in case he could not finish his scene.

A Little Revenge
With all of the episodes being filmed twice just to accommodate Conway's need to improvise, we would imagine that the rest of the cast would be quite frustrated with all of the extra work it takes - and this was definitely the case.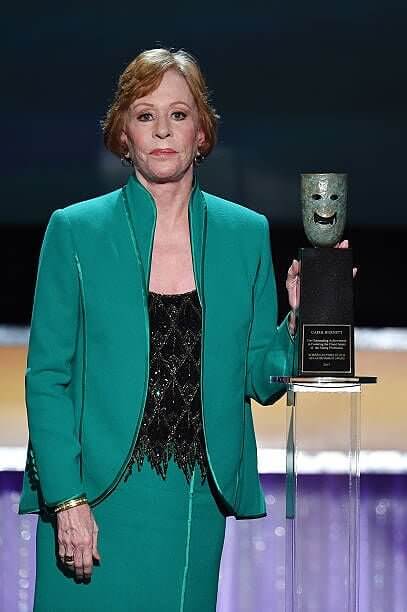 On one occasion, Vicki Lawrence discovered that Conway once again had plans to improvise and when she mentioned this to her husband, his advice was to use this as an opportunity to get even. This is when the well-known line during Conway's elephant story, "You sure that little a**hole's through?" was born.

A Good Replacement Isn't Always a Good Fit
The Carol Burnett Show lost a member of the cast when Harvey Korman was offered his own show. Unfortunately, his show ended up being canceled after a very short time. A good replacement came in the form of Dick Van Dyke.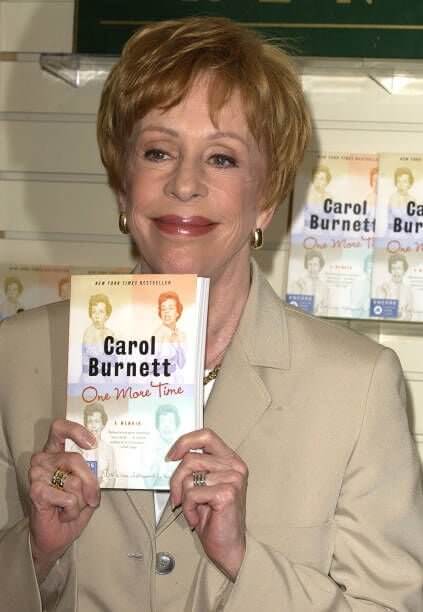 Unfortunately, although he initially seemed to be the right person for the job, it was later discovered that he was not. Burnett described it as "when Harvey put on a wig and a dress, he became a woman; when Dick Van Dyke did it, he was Dick Van Dyke in a wig and a dress."

It Wasn't Just Good Acting
Good actors and actresses are able to laugh and cry actual tears on cue. In one of the show's episodes, Tim Conway delivered an incredible performance during a scene on a submarine when he was trapped under the periscope. He showed the audience that he was in incredible pain.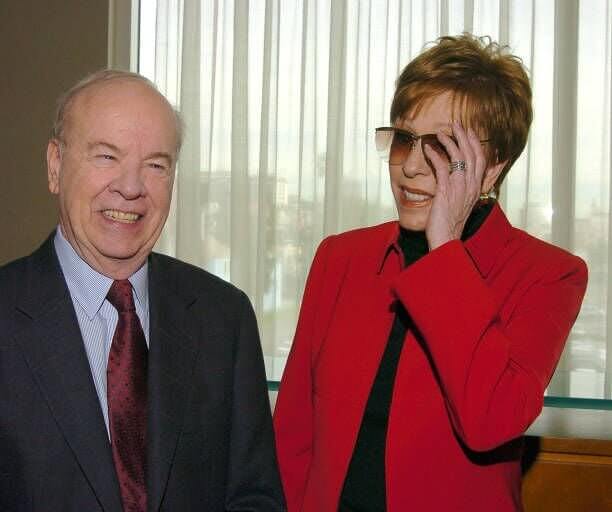 It was later discovered that Conway was not acting at the time. He had had a vasectomy the previous day and the periscope was on his groin during his performance. The pain he displayed was real pain - not just great acting.

He Laughed Until He Peed
Conway served some time in the Army, and while he was there, he had an interesting experience with his dentist. During his appointment where he was getting work done on his teeth, his dentist accidentally injected himself, instead of Conway with Novocain, a local anesthetic.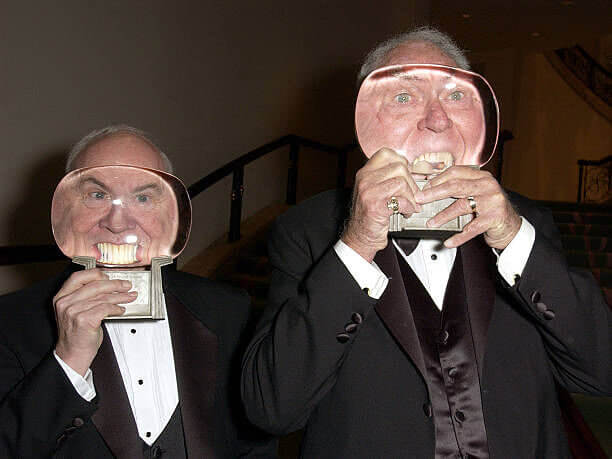 It was not a pleasant experience for Conway, but he used this to his advantage and drew inspiration from it for a funny performance that had Harvey Korman laughing so hard that he wet himself!

Too Much Laughter
Laughter is the best medicine and The Carol Burnett Show had an abundance of it. Some of the most popular funny incidents were the ones with Harvey Korman and Tim Conway in "The Dentist Sketch", where the pair could not seem to suppress their laughter.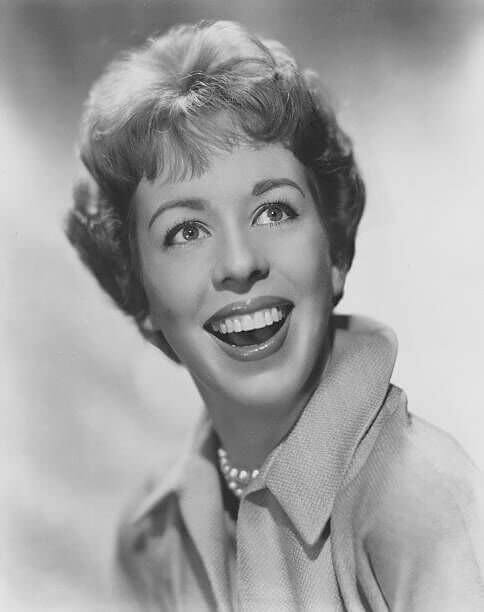 Another one was the one with "the Elephant Story" that became quite popular over the years where Conway went on talking about two elephants - none of the cast members could hold back. Another was when Vicki Lawrence went totally of the script in the game called 'Sorry' which left Carol Burnett in stitches.

Doing Her Own Thing
The show known as The Family, was written by the same writers who created The Carol Burnett Show.  When they created The Family, Dick Clair and Jenna McMahon wrote the Harpers as the stereotypical Midwestern family. This would have been the case if Burnett had not read the script with her own ideas and creativity in mind.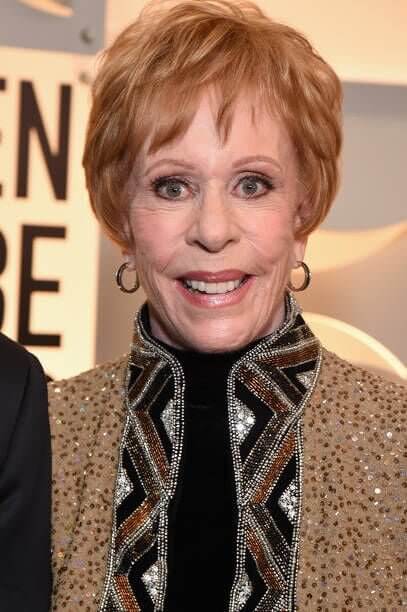 When she acted these characters out, she did so with the Texas characteristics that came from her own family. Her accent was the typical one, and Vicki Lawrence joined her in portraying the characters in this way. Of course, the writers were initially upset about it, but they couldn't be for too long since it was so well received.

Korman Got on Her Nerves
Most people knew Carol Burnett as one who took no prisoners when it came to her comedian spirits. Most comedians cross lines when they are in the zone and often upset people. However, Burnett proved that she could be funny and still respect others when she fired Harvey Korman.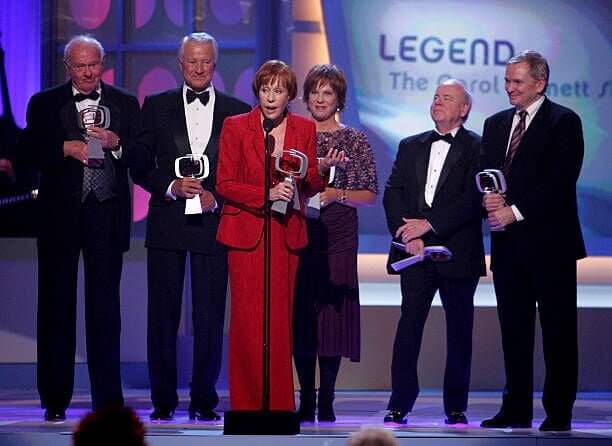 It happened when Korman was in one of his moods and snapped at guests. Burnett told him that he could be rude to her, but not with guests. Korman told her to mind her own business. "He told me I couldn't dictate how he should feel or act, and that he'd just as soon go home and never come back after tonight's show," Burnett recalled. "He closed the door on me... I was stunned..."  She called his agent and told him he was fired and then told Korman that he got his wish.

Superstitions Were Serious Business
Many actors and actresses believe in different superstitions that they feel will make sure that luck is on their side, such as, wearing the same sock for auditions, not saying certain words, or not wearing blue on stage. Similarly, Carol Burnett staunchly believed in superstitions to make the show successful.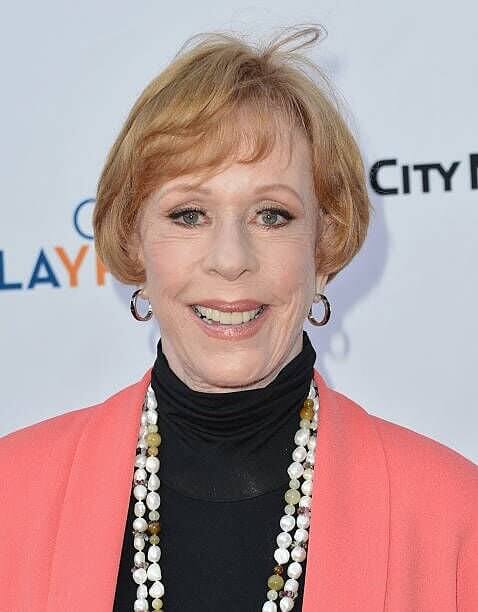 One superstition came about when the actor Jim Nabors was on the premiere episode of the show. Since the episode was so successful, Burness believed that it was due to Jim's appearance. As a result, she made him appear in the first episode of every season to ensure it was a success. 

The Very Sad Ratings
With all of the success of The Carol Burnett Show, one would expect the show's rating to be soaring. Unfortunately, this was not the case.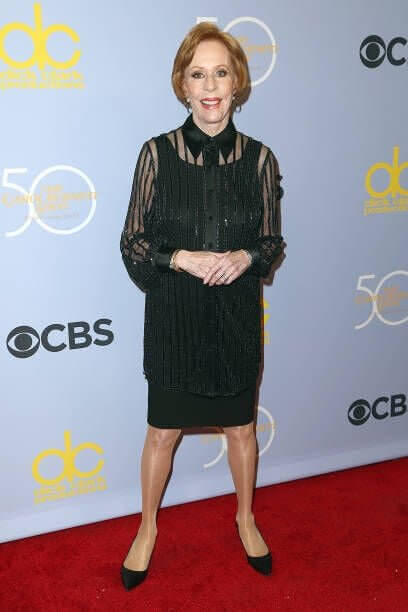 Although many people, including critics, described it as the best show of all time, it could not seem to get near the ratings they worked so hard for. There was some hope when it started picking up and was at number thirteen. However, this was sadly the peak, and the show never even made it to the top ten.

Burnett Was Not the Right Fit
You may not be able to picture any other actress who would have been more perfect for her role than Carol Burnett. However, you might not know that she was not the first choice for producers. Burnett was seen as someone who was not the right person to be on television.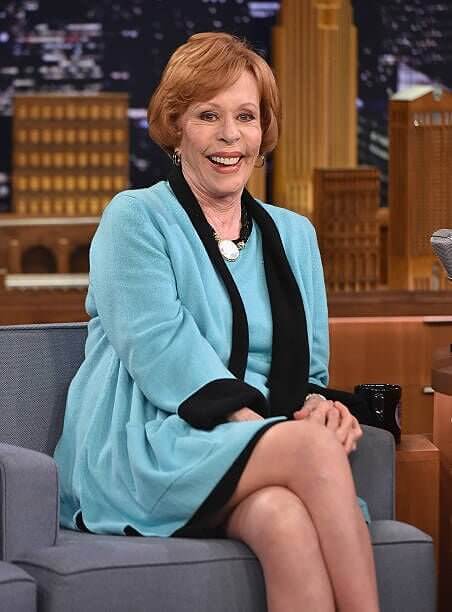 In fact, the producers did not think she would make it all and even said that she was "too big and too loud." Luckily for them, she proved them wrong.

The One Star She Could Not Reach
Throughout its lifetime, The Carol Burnett Show saw many famous people. The guest appearances included stars like Steve Martin, Julie Andrews, and Robin Williams. Unfortunately, Burnett did not manage to get the one star she really wanted as a guest appearance on the show.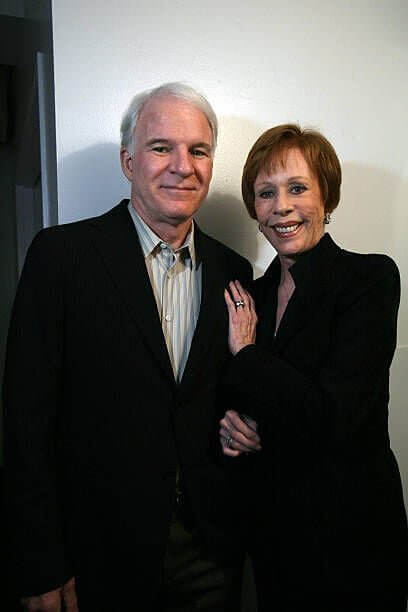 Burnett had wanted Bette Davis to make an appearance, however, it was much too expensive and completely out of the show's budget. The producer, Joe Hamilton chose not to make it a special case since he didn't want others to think the same would apply to them.

The Most Devastating Loss
With all of the success in her life, Carol Burnett also had her share of sadness and loss. Her daughter, Carrie, was diagnosed with lung cancer when she was quite young. It is said to be attributed to all the cigarette smoking, drug usage, and her alcoholism from such a young age.

When she was fifteen, she managed to become clean for a while but fell off the wagon again at just seventeen. After the relapse, she got back on track and remained clean until her death in 2002 at age 38 from pneumonia as a complication of cancer. Carol suffered greatly upon losing her daughter.

The Nightmare
The entire ordeal that Carol Burnett experienced with her daughter's substance abuse was often described as a nightmare. Carol had tried to find support from her friends and had mentioned that she felt so helpless that she could not help her own child.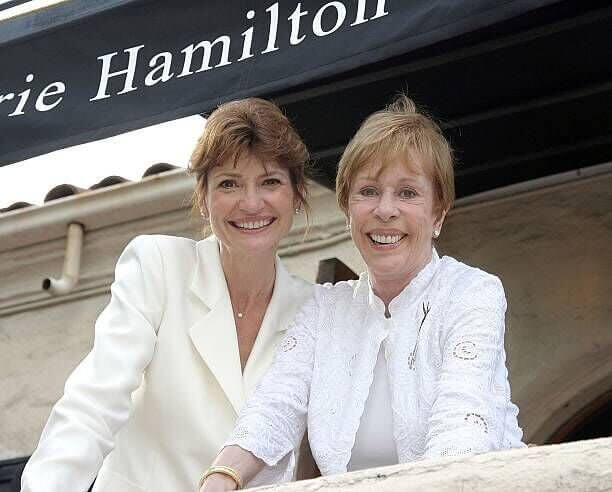 Even when she was diagnosed with cancer, Burnett held on to the belief that her daughter would overcome the battle and that she would heal. She held on to this hope even until the end when nothing more could be done for her.

She Begged God
The years of her daughter's illness were the most difficult years of Carol's life. One of the most painful parts discovered was a diary entry in 2002, where she begs for her daughter to live, saying, "I can't lose my baby. Please no, please no, please NO! God are you there?"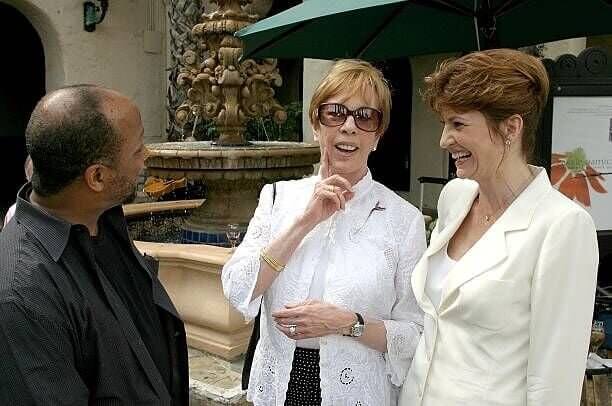 Her daughter's situation only became worse, and she had to watch while her daughter suffered through the illness and pain. She found it very difficult to move on after the death, but it was eventually the strength that she drew from her daughter's memories that helped her to move on, saying "You don't get over it, but you cope. What else can you do?...She never leaves me. I just feel her."

Jim Carrey's Lost Chance
Jim Carrey is a big name now. However, before he found his name in popular movies and shows such as Ace Ventura, The Mask, and How the Grinch Stole Christmas, he had tried his luck to join The Carol Burnett Show.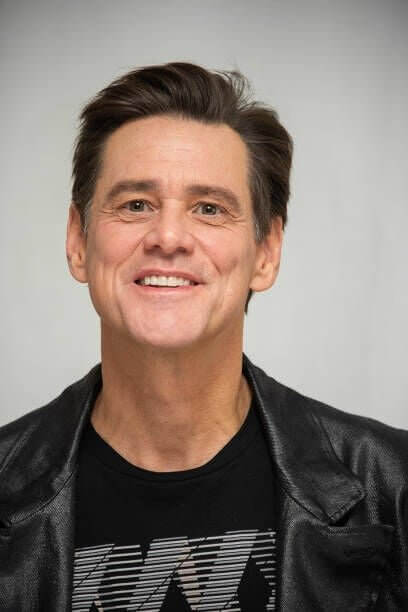 He was just ten at the time that he tried to audition. Unfortunately, he did not make the cut and although he is known for his humor, he was not the fit they wanted for the show.

What Became of the Man With $1000
Burnett had eventually paid back the money that the mystery man had loaned to her exactly five years later, on the exact day that he had requested. She also never revealed his identity just as he had asked.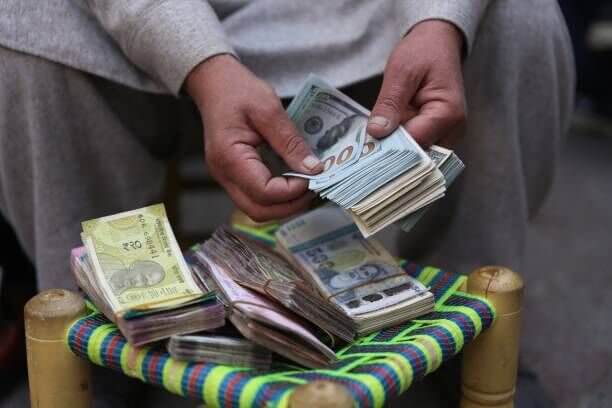 However, she did keep in touch with him and had lunch with him and his wife when she was in San Diego. The only information she ever gave away about him was that he was a nice, quiet, and reserved man. 

How to Manage the Rejection
As with most people in the entertainment industry, there is a lot of rejection to experience. Burnett was no exception. Fortunately, she was always able to handle her rejection with grace and maturity. She understood that it was best not to take it personally when being rejected.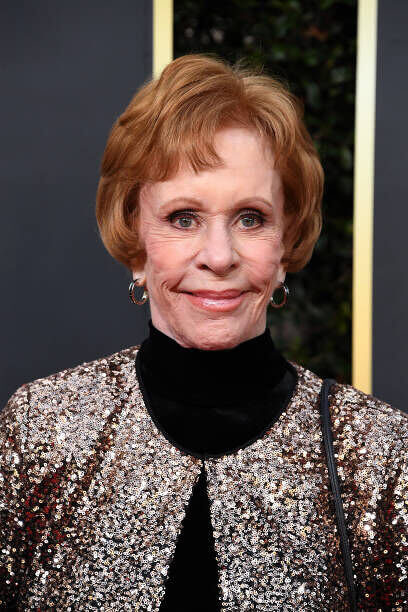 Burnett explains an experience she had during a New York audition. When auditioning, another girl, instead of Burnett got the part. Instead of being upset about it, Burnett reminded herself that she would get her opportunity in due time.

Just Enjoy That It Happened
It is not uncommon to hear the question, "would you go back if you could?" This is a question that Burnett is asked quite often along with if she misses the show. Burnett, who is now almost 90, always has a good answer for this question.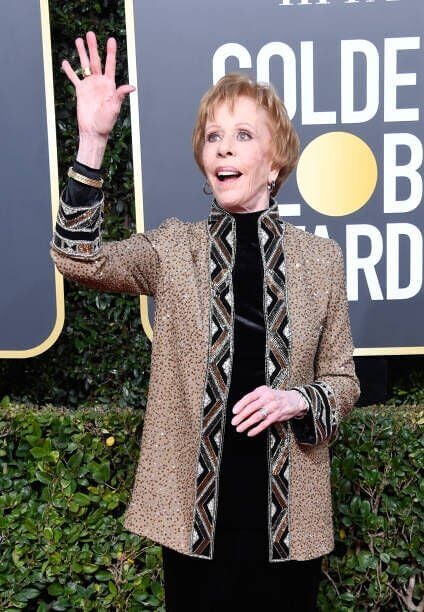 She does not always miss it but is always nostalgic when she recalls her time on the show. She basks in the feeling that such a great show was created and that she was a huge part of it.

The Show's Darker Theme
You might have heard of the show Mama's Family, a 1980s NBC sitcom. A lesser-known fact is that the show was a spin-off of the recurring comedy series, The Family. This show was also featured on The Carol Burnett Show and originally had some dark vibes.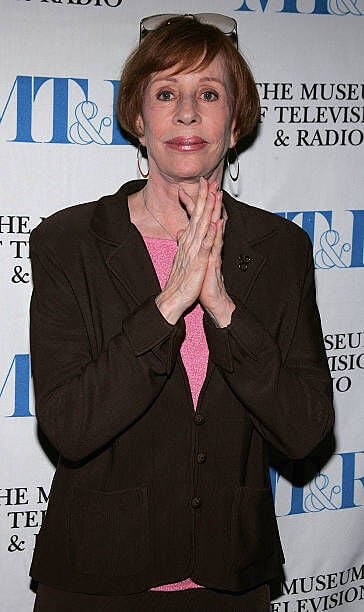 The characters from the show The Reunion, which contained the characters from The Family, were not the happy-go-lucky ones we know today. Instead, they were grumpy, moody, and ill-natured.

Performing Was Not Her Original Plan
When Burnett was little, she never had her sights set on performing on stage. In fact, it was not something she even thought about. So being a stand-up comedian after The Carol Burnett Show was not part of the plan. She often thought that she was not one for humor.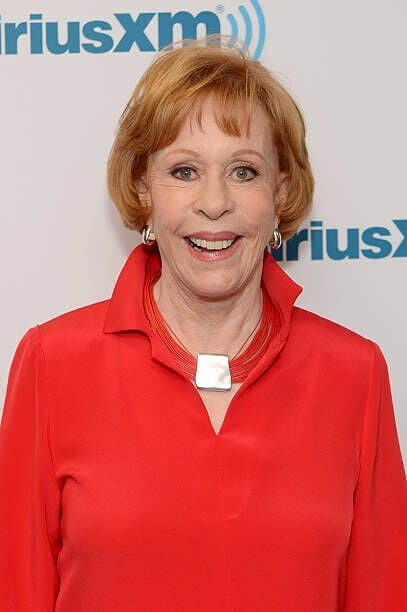 Burnett originally knew that she was a very artistic and naturally creative person and so, her initial plan was to become a cartoonist.  Although she did not pursue it, it is still her hobby and she makes time to work on her comic strips.

Comedy Is Not Her Cup of Tea
You would think Carol Burnett would enjoy network television. However, quite unexpectedly she enjoys cable television shows. Her entertainment lies in spending her time binge-watching Netflix shows like Orange Is the New Black and House of Cards.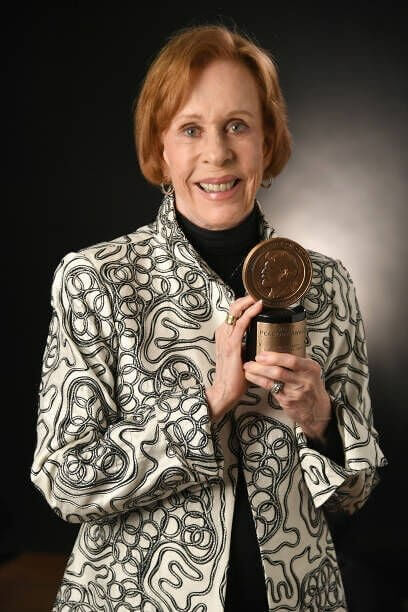 These are probably some of our favorite shows too! She seems to prefer drama rather than comedy which is strange considering her background in comedy. Perhaps she has had enough comedy to last her a lifetime.

Clean Comedy
These are probably some of our favorite shows too! She seems to prefer drama rather than comedy which is strange considering her background in comedy. Perhaps she has had enough comedy to last her a lifetime.

However, Carol Burnett is of the opinion that these are not key factors in making good comedy. She believes that being sarcastic and having quick witty comments are just as effective. She uses the example of Ellen DeGeneres's success in comedy as an example of how one can be funny without being raunchy.

Breaking Social Norms
It is common knowledge that Carol Burnett is not an average woman who follows the rules blindly. She is known to be someone who challenges stereotypes and stigmas. She is the kind of person who stands out and stands up for the things she believes in.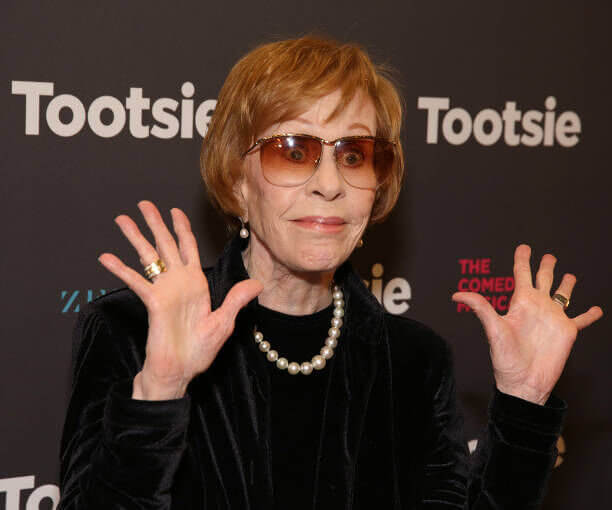 From making sure she was successful in a male-dominated career, to her food choices, she was not the typical girl. Although she does not overeat, she eats the food we all love and still maintains her health. None of that salad-only business, it seems.

Talent Is More Important Than Clothing
An interesting interaction brought forward some facts about Burnett that are sure to make you love her more. When discussing wardrobe choices with the popular singer and actress, Kristin Chenoweth, Burnett's responses left her fans speechless. She disregarded the actress completely and said that she is not a person to pay so much attention to her clothing.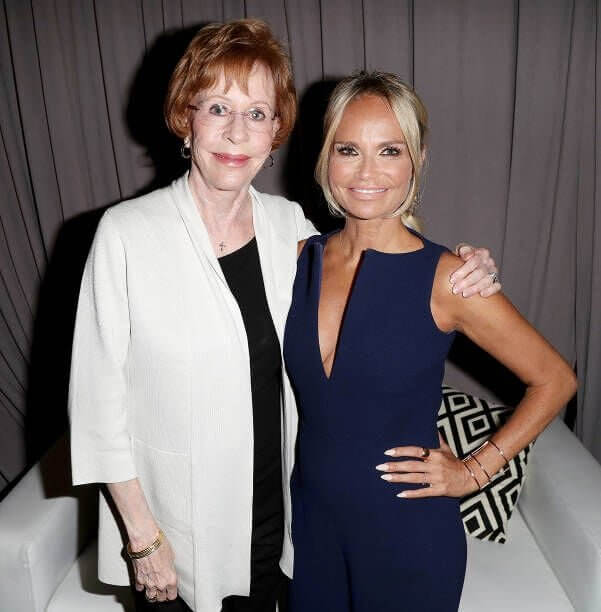 When she was asked about her own outfit, she described it as being about forty years old. This just proved that Burnett found that looks and outfit choices were not as important as talent and personality.

How To Stay Young
Health-wise, Carol Burnett has never been in better shape. Although she is not as young as she was on the show, she's still doing great! She regularly does Pilates, takes all the vitamins she needs, and eats as healthy as one should.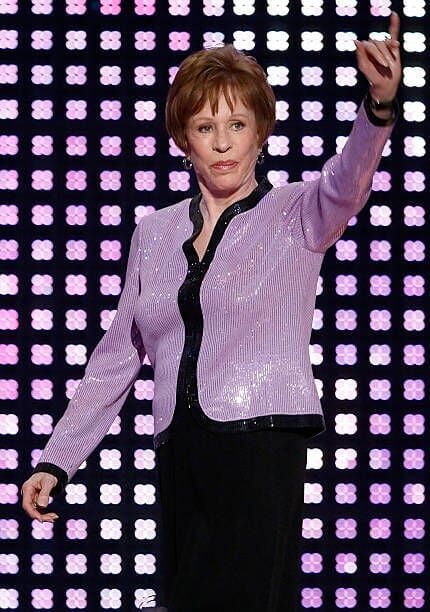 She also has a morning routine involving the crossword puzzle to keep her brain active. All the work is definitely all paying off because she looks basically half her age, and is still as sharp-witted and humorous as she always was.

A Silver Lining?
While we are sure that most people miss The Carol Burnett Show terribly, there have been no plans for a continuation. There are no new scripts or mentions of re-filming again. However, there may be some hope for fans of the show.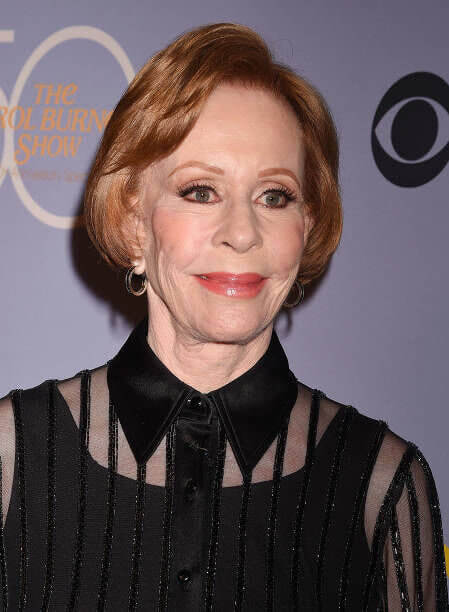 During a 2018 press release, CBS Television Distribution mentioned that they have now acquired the rights for the eleven seasons of the show. Furthermore, they mentioned that there were plans to have the original cast and show returned through online streaming.

Fans Were in for a Treat
The Carol Burnett Show ended after eleven long and successful years. Viewers everywhere missed the show. However, fifty years later, they received the amazing news that they would have the opportunity to watch episodes of the show that were never seen before. Fans all over were ecstatic and looked forward to the event with bated breath.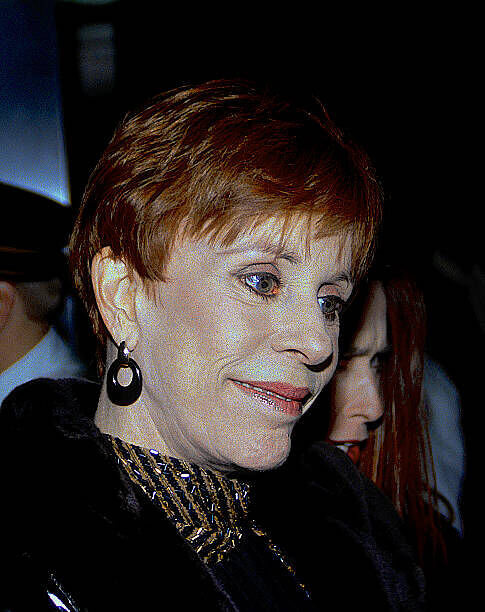 Finally, in 2017, fifteen million viewers from all over the world turned on their televisions and welcomed the familiar faces from their favorite show.

Burnett Is Excited About Streaming the Show
When CBS made the announcement that The Carol Burnett Show would be returning to screens, Carol was more than happy. When she was at the conference where the announcement took place, she shared her thoughts by saying that she was thrilled to be back home at CBS.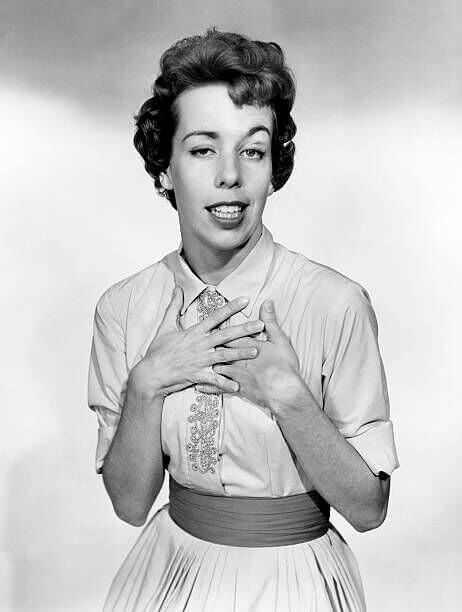 She feels proud and so excited for the current generation to watch the show and enjoy it as much as the older generations did. Although there are whispers regarding a reunion, for now, fans have to just enjoy their streaming.