Revolutionizing the music industry, the King of Pop's personal life reached quite a different milestone as he became the father of three children: Prince, Paris, and Bigi (Blanket) Jackson. They grew up away from the limelight, but with their father's sudden death on June 25th, 2009, their lives slowly opened to the world. Growing up Jackson entails some great stories to tell....
Debbie Rowe Gave Birth to Michael's First Child
Before meeting Debbie Rowe, Michael Jackson was married to Lisa Marie Presley--the daughter of Rock and Roll King Elvis Presley. Their marriage of two years, however, ended in divorce in 1996 as the couple was not on the same page with the decision about having kids. Michael aimed to have children of his own. Lisa thought otherwise. Their unfortunate separation paved the way towards another relationship that enabled Michael Jackson to fulfill his dream of having a family.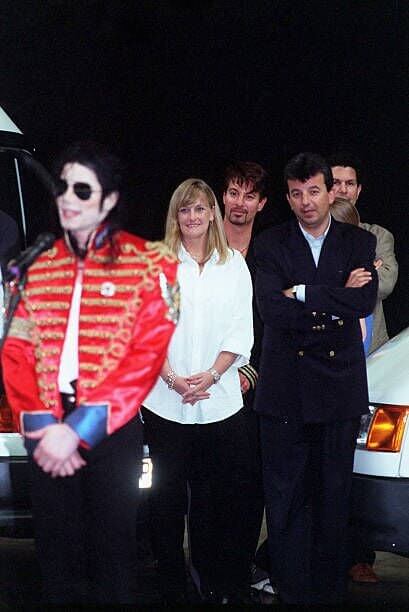 Jackson, who then suffered from vitiligo, met Debbie Rowe in a treatment session as a dermatologist's assistant. With Michael keen to start his own family, they got hitched on November 14th,1996. However, their marriage did not last long. After two years, they too separated - but not without first having offspring of their own. They gave birth to two wonderful children in the span of their short marriage. The partnership between them may not have worked well, but they became great parents to two kids who later on influenced the world in their unique ways. 
The King of Pop Now Had a Prince
A dream come true for the King of Pop, his firstborn child with Debbie Rowe was truly his prince. They named him Michael Joseph Jackson Jr. It was easy for the excited parents to call him "Prince". The term appeared to be so fitting for the newly born child of the pop legend. He was born on the 13th of February, 1997 at Cedars-Sinai Medical Center located in Los Angeles, California. Just months after their wedding, they finally welcomed the well-awaited baby of the star.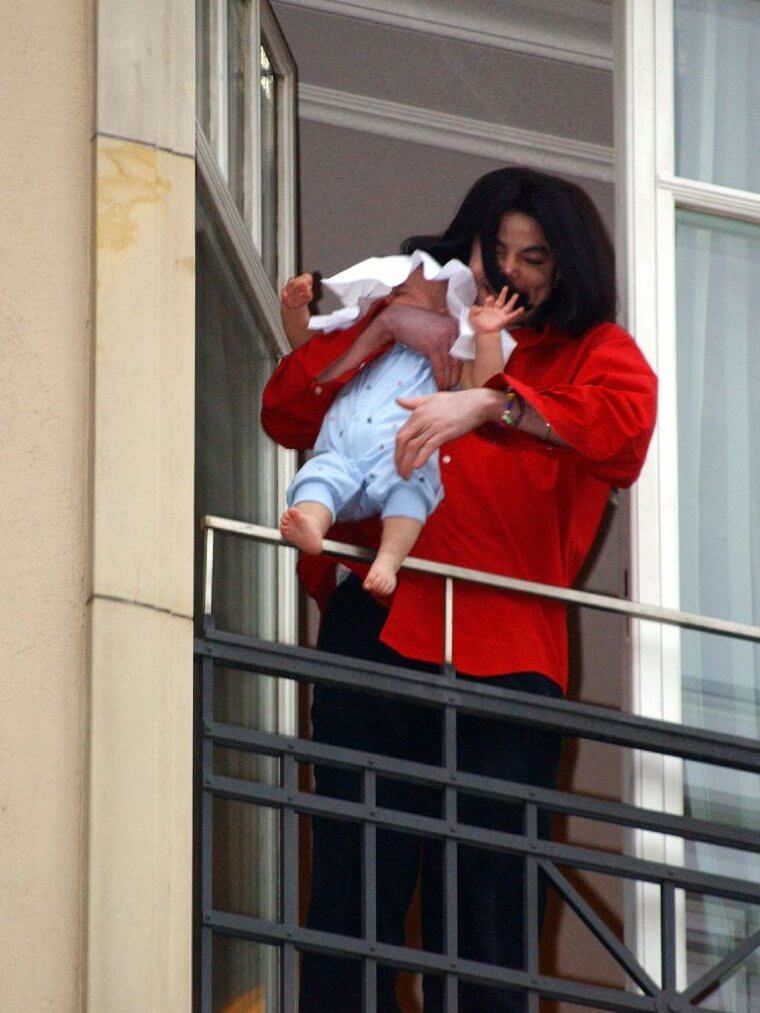 From afar, they may have appeared to be a perfect family. However, the relationship they had was not truly bounded by pure love for one another. It was mostly driven by Jackson's wish to have a family and have kids. A real loving relationship was not fully established by the couple to begin with. Months after Prince's birth, Debbie moved out to a friend's place. Jackson, on the other hand, took Prince to his place at the Neverland Ranch. 
The Birth of the King of Pop's Second Child: Paris
Much to Jackson's delight, a second baby was conceived by Debbie Rowe. Her pregnancy was announced publicly in November 1997. A baby girl was soon born on April 3, 1998. They named her Paris Michael Katherine Jackson. Paris was a special city for the couple, believed to be the place where they conceived her. Her middle name Katherine was coined in honor of Jackson's mother. A very beautiful baby, Paris was endowed with blue eyes and was well-loved from the moment she came to the world.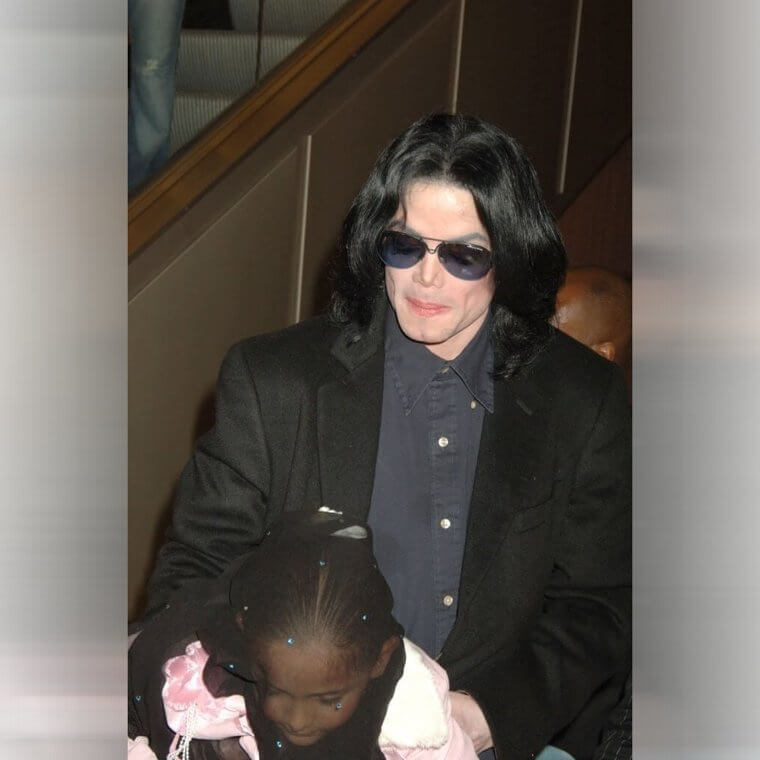 Not long after Paris was born, Michael took her to Neverland Ranch, just like he did with Prince. The ranch appeared to be a haven for the young family where they could enjoy being free while living a private life at the same time. The place, equipped with a petting zoo and theme park, quickly became the best place on earth for Jackson's kids. He showered his children with love and protection, which later helped mold them into better people. 
She's So Lucky, She's a (Little) Star
While their parents may have had their differences, Paris and Prince experienced an awesome childhood filled with love and affection. Living on their iconic father's Neverland Ranch is another reason why they never missed anything as children. Upon purchasing the ranch in 1988, Michael redesigned it into an amusement park. His vision of Neverland included seeing his kids as the excited ride participants in the future. Zoo, carousel, rollercoaster - anything the imagination can think up was there.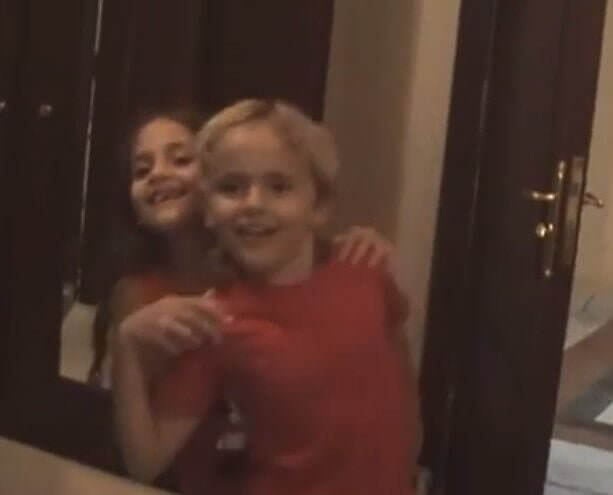 In the eyes of a child, nothing could be more fun than being at home in their very own ranch when it was like this. An amusement park in the backyard? Anyone would have the time of their life, especially as a kid. Paris particularly enjoyed the carousel while wearing her lovely little floral dress. 
Kiddie Fashion With Prince and Paris
Michael Jackson is well-remembered as the fashionable King of Pop. His talent in music is intertwined with his great sense of fashion, making him a star that was a total package. As a dad, he never missed practicing his creativity when it came to dressing up his kids. Their outfits were well-paired and of a high caliber.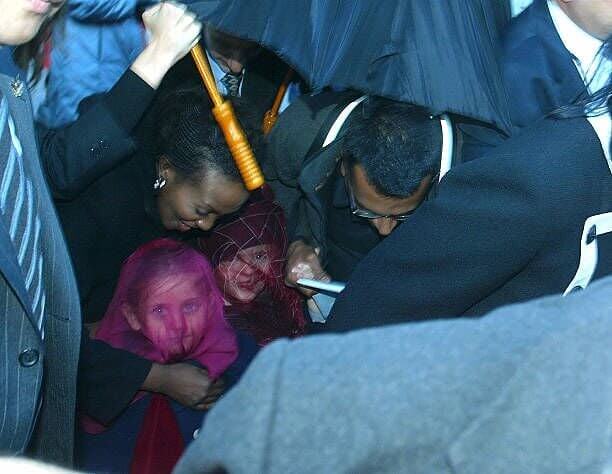 As a toddler, Paris was seen mostly wearing classic dresses and Mary-Jane footwear, with her hair in lovely bows. She could have easily been mistaken for a little doll. Currently in the modeling business, Paris undeniably showed great potential even as a kid. Prince, on the other hand, was more formal with shirts and slacks. Presently, the same style can be seen in most of his outfits. Their appreciation for timeless outfits is most likely influenced by their father. 
Wrapped With Love, Baby Blanket Was Born
Yet another addition to Michael Jackson's family was born on the 21st of February, 2002. He was named Prince Michael Jackson II. Jackson had him through a surrogate mother, whose identity remained anonymous. Prince II was later nicknamed Blanket. It was an odd choice for a pet name; Jackson explained himself to the media, saying that the word "blanket" has positive connotations that embody warmth, care, and love.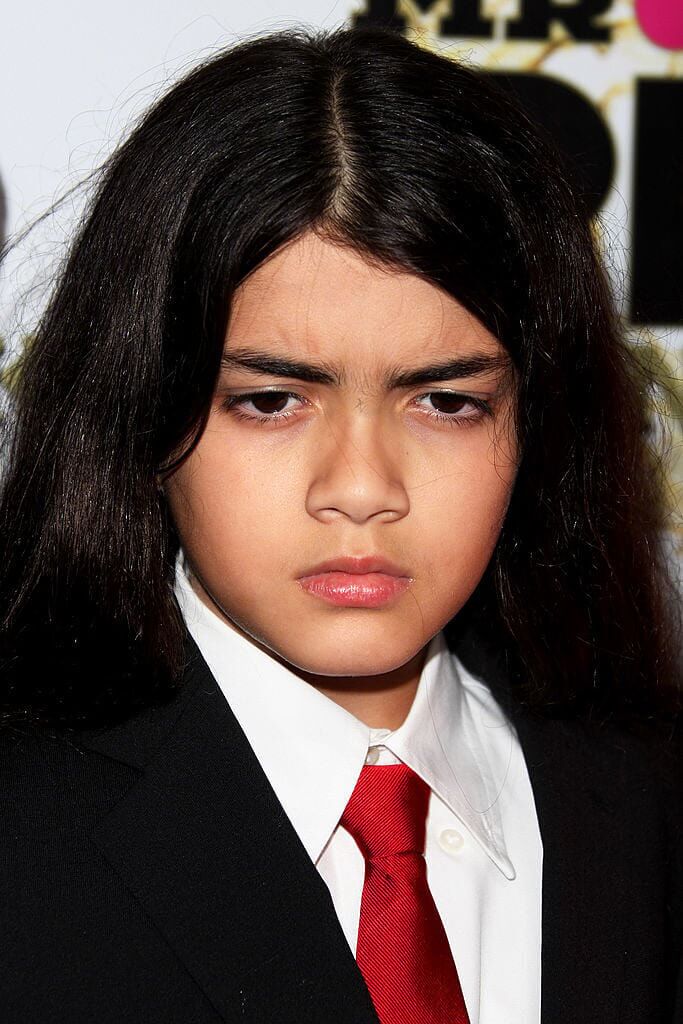 Michael Jackson, already a highly-talked-about celebrity, had another moment of media commotion the moment Blanket was born. He was seen showcasing his newborn outside a window in a Berlin hotel. Appearing to be a careless and dangerous act by Jackson, photographers took pictures of that very moment. Anyone who has seen The Lion King could relate it to the scene where Rafiki raises Simba in the air on the cliff. Realizing the scandal, Michael later explained he simply got carried away with his emotions. 
Safeguarding His Kids
Michael Jackson really understood how much the media can disrupt a person's private life. He knew his kids needed him to provide a safer environment, away from the harsh exposure of paparazzi and tabloids. Jackson understood that he could not block the media world from his kids, but that he could soften the exposure. When he took the kids out, they wore fun masks, costumes, or other forms of disguise to keep their young lives as private as can be.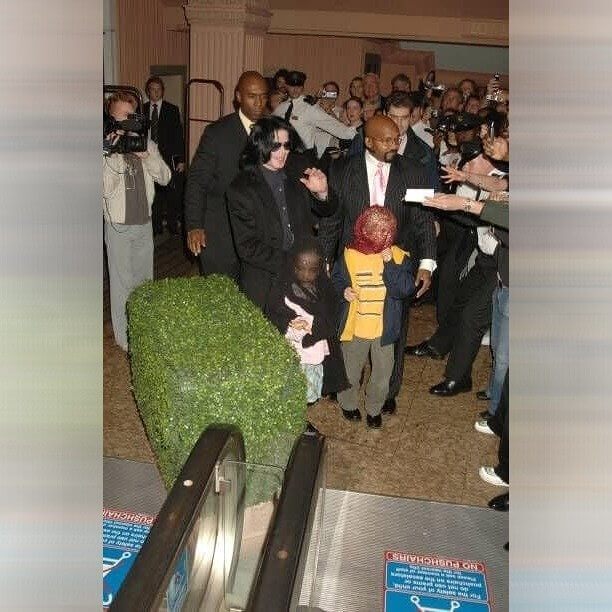 These tactics allowed the kids to deal with whatever minimal exposure there was in a fun way. Sometimes these face coverings appeared too transparent, making their faces more visible than intended. Nevertheless, they still got random paparazzi snaps no matter how covered they were. They were the Jackson kids, after all. Plus, their cuteness alone was always worthy of attention. 
Typical Kids in a Not So Typical Life
Out in the public, the Jackson kids were usually seen with their faces covered by all sorts of creative masks. The images on the web can prove that. Nevertheless, paparazzi often managed to get their jobs done whenever the Jackson family was caught off guard. Their bare faces have been photographed on occasions where Jackson was not expecting it.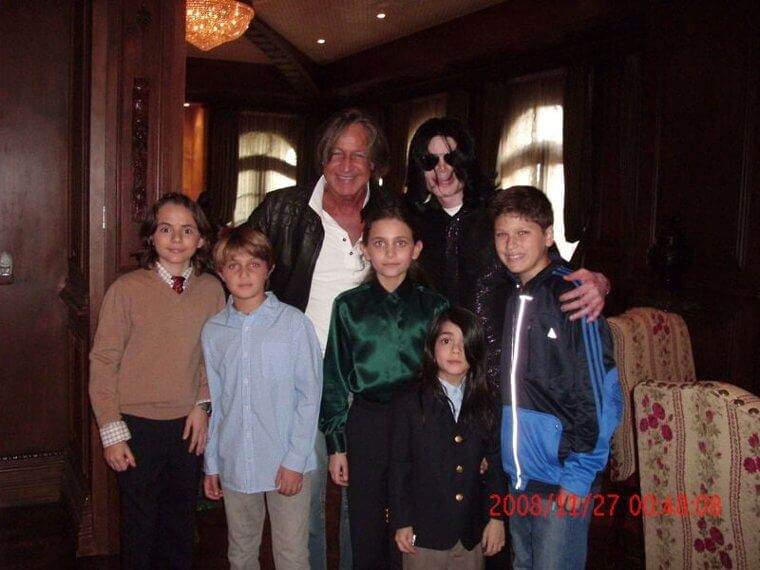 Setting aside his massive stardom, the pictures above can only be described as a regular family taking a stroll. Michael Jackson worked hard to preserve as much normality he could give his kids. These images are both happy and sad. It depicts a family united together, yet it is one of the last images taken of them as a family before the star's sudden passing. 
The World Mourned the King of Pop
On June 25, 2009, the world was shocked by the sudden passing of the great musical legend. Michael Jackson was found lifeless in his North Carolwood Drive home in Los Angeles. After investigation, the cause of death was found to be an accidental overdose of a certain prescription drug. Before the unfortunate event, Jackson was seen to be his usual self. He was preoccupied at the time with preparations for his upcoming concert at the Staples Center.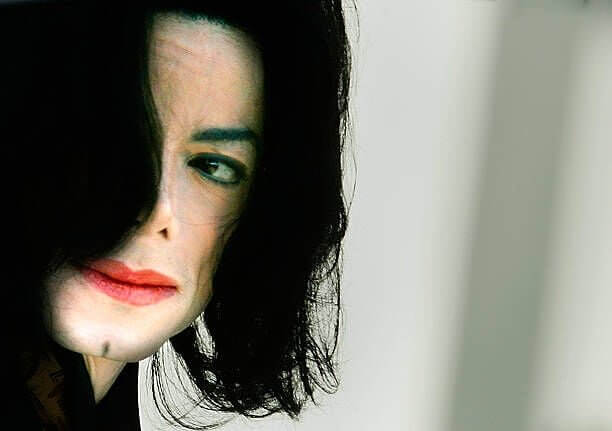 Understandably, his kids mourned the most for his sudden death. Being a big name in the industry, the family was flooded by the media. His kids kept their distance though and were able to mourn privately. With Jackson's eldest only 12 years old, his kids then had too much to process emotionally. 
Memorial Service for the Music Icon
With all his contributions in the world both as a great performer and as a loving family member, Michael Jackson was given a public memorial service on July 7, 2009. Exactly 12 days after his tragic passing, millions of fans gathered at the Staples Center in Los Angeles to honor him. At this very event, the world finally clearly saw the faces of Michael's children, without of any form of cover that was usually seen in the past.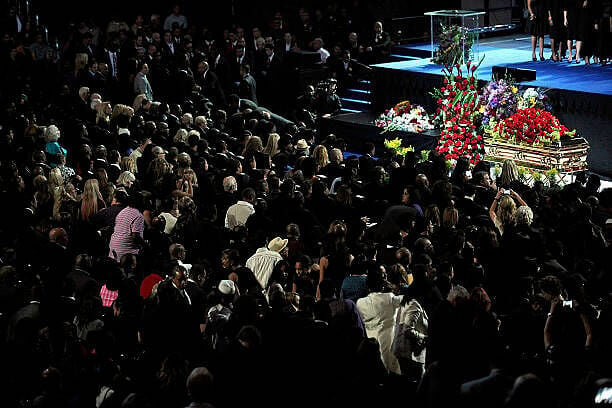 So young at the time, the public could feel the extreme sadness exuded by the kids. Paris, who was then 11 years old, spoke for her father in front of millions with simplicity, appreciation, and great longing. With tears rolling not just down Paris' cheeks, she shared: "I just wanted to say, ever since I was born, Daddy has been the best father you could ever imagine. And I just wanted to say I love him so much." 
The Jackson Family Copes
Michale Jackson had an untimely end. Everyone in the family was extremely devastated. Katherine Jackson, Michael's mother, immediately swooped in to take care of her grandchildren. Prince, Paris, and Blanket were very much supported by the rest of the clan.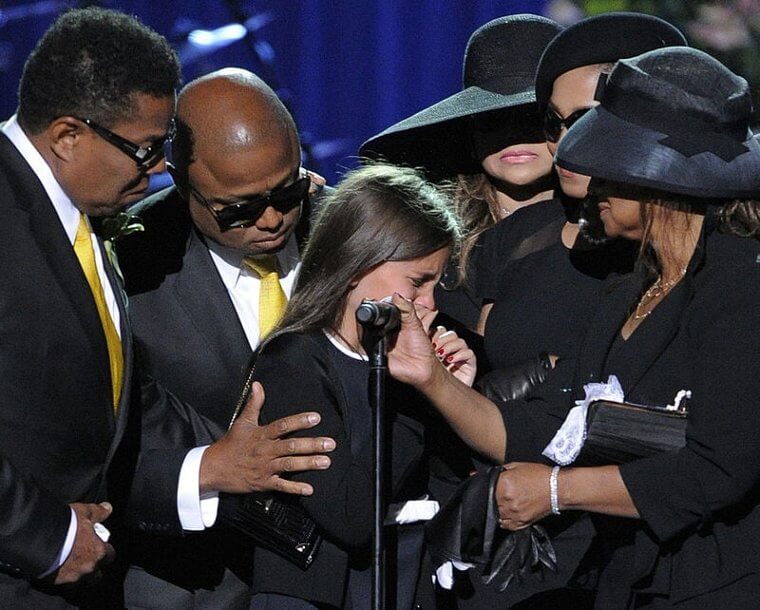 The children's co-guardian, Michael's nephew TJ Jackson, offered a helping hand for the family. Loving aunts, uncles, and cousins gathered to provide support. They knew life after his passing would not be easy, particularly for the kids. Jackson had always been a key person in the children's everyday life. To cope, the whole family joined together, mourned, and kept each other comforted. 
A Brother to Lean On
Having lost their father at a young age allowed Prince to step up and be the best big brother he can be. It is quite obvious how protective and caring he is to his siblings. Bigi appears to be the introvert among them, and starting to come out of his shell through their Youtube channel just shows how invested Prince is to his siblings' well-being.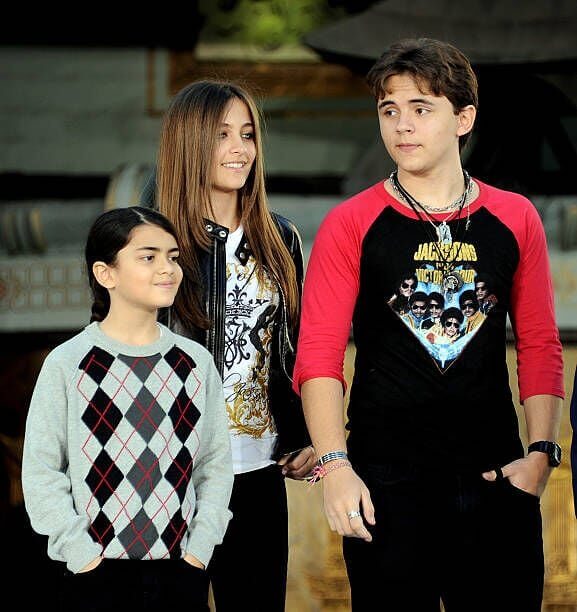 They enjoy cracking jokes and pretty much talk about anything under the sun. Perhaps Prince realized that as the big brother, he wanted Bigi and Paris to feel someone still cares and loves them all the time. 
Peter Pan in the Jacksons' Lives
Neverland Ranch, a theme park- many aspects of Michael Jackson's private life were greatly influenced by the magical world of Peter Pan. He started working at a very tender age and grew to stardom in no time, cutting short his childhood. Relating to Peter Pan as the boy who never grew up, he found it to be a good depiction of his childhood dreams. This led to the creation of his Neverland Ranch. He appeared to be a child at heart, and it was not surprising that his kids also equally loved the tale.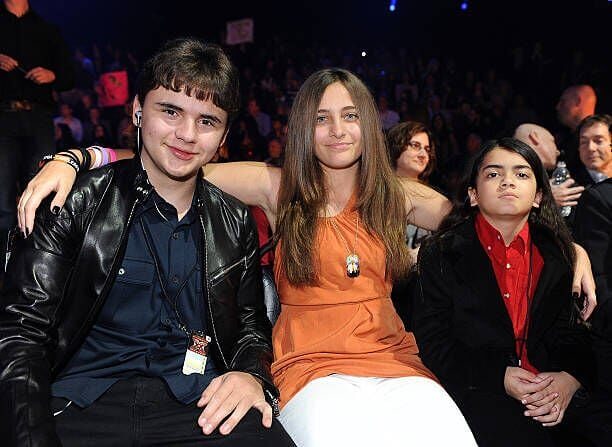 Prince, Paris, and Blanket fell in love with Peter Pan and even had costumes based on the classic story, pictured here. For Jackson, having his kids enjoy their childhood to the very core is one legacy he was very happy to set. 
Celebrating Michael Jackson's 60th Birthday
A decade has passed since the King of Pop went on his way. However, his kids honor him every single day of their lives. Jackson's 60th would have been a huge event had he been alive, but his passing did not stop them from celebrating him. With all the generosity and kindness he displayed for the Aids Foundation, he was given the Elizabeth Taylor Legacy Award in 2018. Paris and Prince accepted the award on behalf of their father just in time for his birthday. Kindness goes a long way and multiplies even after one's departure.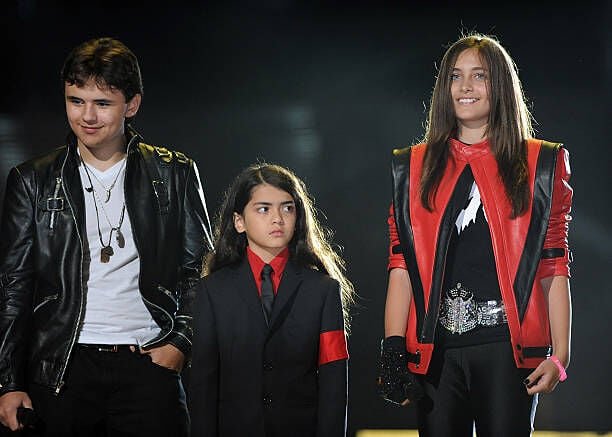 The 60th birthday celebration was located at the well-known Mandalay Bay in Las Vegas, Nevada. Packed with loving people from Michael's life, the event was a happy one with themes that are bright and iconic. The party was reflective of Michael's favorite ways to celebrate. 
An Award for the Late King of Pop
Michael used to be very private when it came to his kids. However, with his passing, the kids slowly matured and were able to face the world themselves. Prince and Paris had their first exposure to a high-end event during the Grammy Awards in 2010. They stepped up and proudly received the Lifetime Achievement Award on behalf of their late father.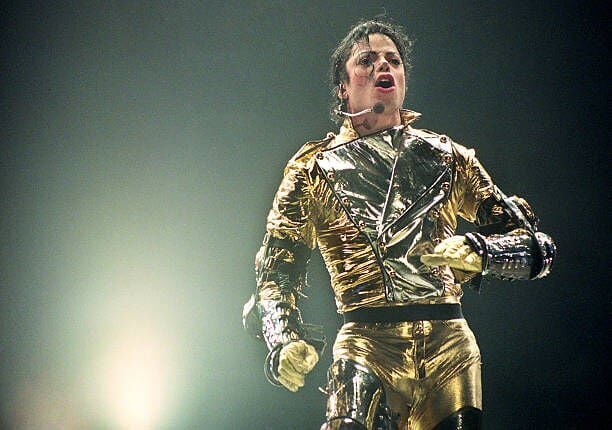 The award was presented to them by the famous artist Lionel Richie, as he was good friends with their father. Paris and Prince were both outfitted in all black with red armbands to pay tribute to their father. Little Blanket played a part as well by attending the event at an extremely young age, with the rest of the crowd. 
Playing Favorites
Parents always love their kids equally, yet at times they appear to favor one more than the other in some ways. This is what Paris thought of her relationship with her father. Being the only girl, she felt that her dad gave her special attention and care. Paris Jackson did not aim to rouse any sibling rivalry, but she had it in her mind that she was her daddy's great source of pride and delight.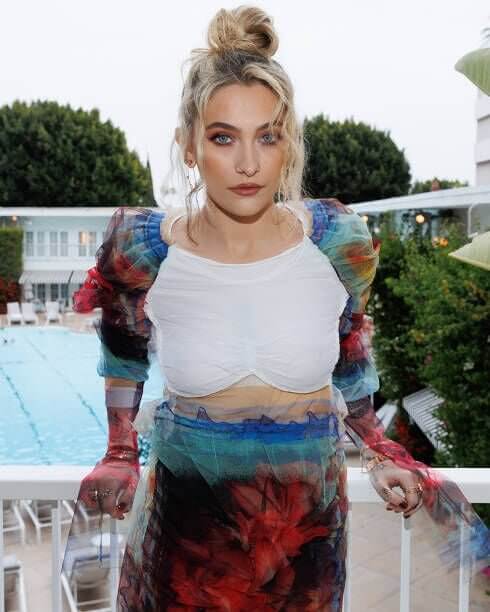 Upon her father's passing, Paris found herself struggling socially. She felt that her father spoiled her a lot, to the point that it affected her interactions with other people. 
Young Bigi Matures
At the young age of nine, Bigi already encountered the deep pain of losing a parent. This event may have caused him to hide within his shell for some time. During his teenage years, he steered clear of the spotlight that has always been around his family. He kept his life as normal as possible by attending high school and enjoying his small pleasures, such as comics.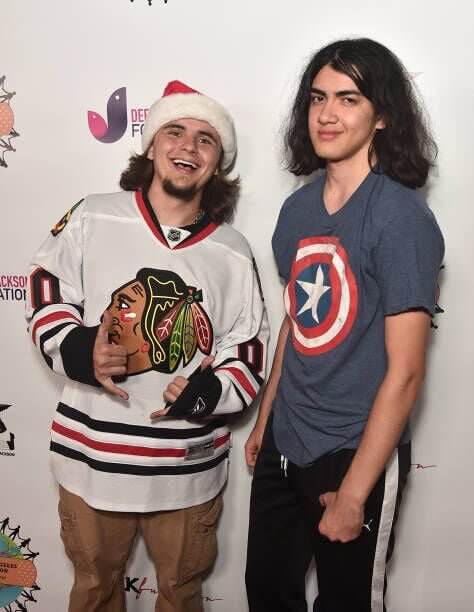 Time flew by Bigi so quickly. He turned 18 in February 2020. Paris, who was always a loving sister to Bigi, shared her wishes for him through an Instagram post: "My little brother is a legal adult today. Proud of the handsome, intelligent, insightful, funny, and kind young man he has become. He likes privacy so that's all I gotta say. HBD Lil bro." The siblings have unique personalities, yet their love, support, and understanding for each other have never faded. 
One Step at a Time
Although the hurt was great, Jackson's kids had his strength and resilience to face the future head-on. With all the support coming from many places, the children slowly coped with a new normal way of living without their father. In an interview, their Aunt Lotoya said that they are were encouraging the kids at the time to face the public square in the eye, with no masks on. The masks had finally come off.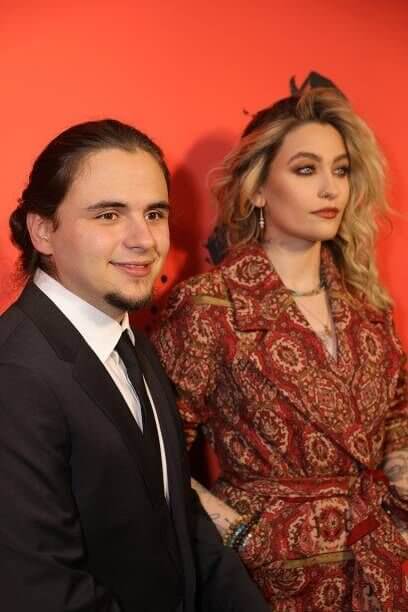 To start a new life, Katherine soon transferred the kids to another private California community near Calabasas. It is here that Prince, Paris, and Blanket slowly enjoyed being part of a normal public school filled with typical social interactions which they so badly need at that stage. 
Bigi's Development
Blanket's reserved nature can be attributed to the bullying he got from his atypical name. To stop the cycle, he switched his name to Bigi. Bigi is coincidentally a term of German background meaning inspirational, idealistic, and sensitive. These characteristics largely suit young Bigi.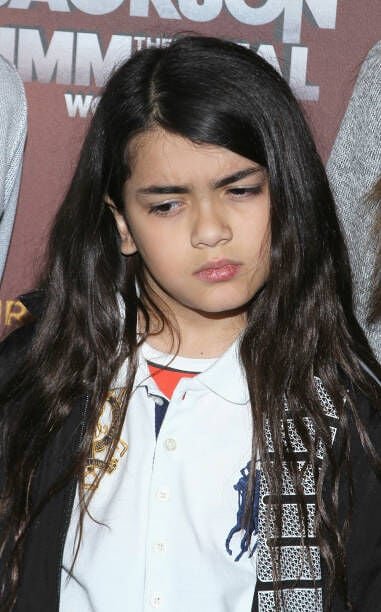 The Jackson family described Big as fairly introverted compared to his siblings. The youngest at the time of his dad's passing, he endured a fair bit of adjustment way too early. Fortunately, his transfer to an LA private school slowly changed him for the better. He became more open, got high grades, indulged in sports, and most importantly, mingled with friends. The change of name and location sure gave him a push that influenced him for the better. 
Prince of All Trades
Prince grew up to be a very curious and versatile individual. While he developed a liking for the production industry, he was also keen on pursuing an education. Michael instilled in Prince the value for hard work, perseverance, and education. He found himself enrolling at Loyola Marymount University in Los Angeles. A school for many elites, he shared the same institution with the likes of Paris Hilton and Alyssa Milano.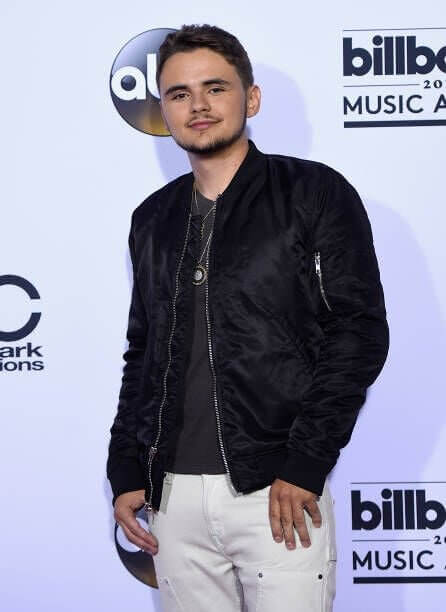 Weighing his options, Prince eventually settled in the business industry. Graduating with honors is something he will always be proud of, with hopes of influencing his sister and brother. His decision to join the business industry allowed him to still have a foot inside the entertainment arena. Businesses will always be a part of the film industry, after all. 
Change for the Better
Before Paris got into a better state, she endured a fair bit of hardship. To give her a new start, the Jackson family sent her to Utah to continue her sophomore and junior high school years at a special school meant to help cope with her issues. They were not mistaken. It proved to be a refreshing start for young and troubled Paris.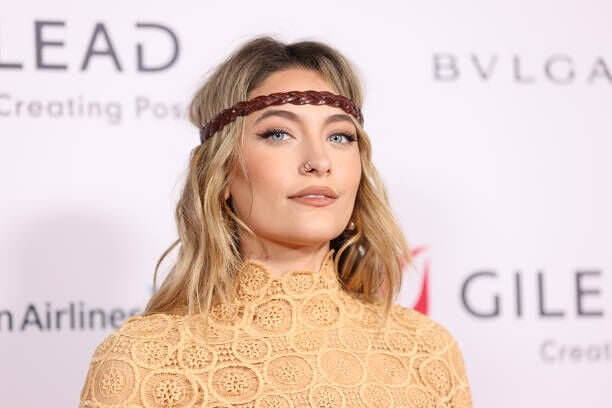 She eventually enrolled in community college but it did not last long. Aiming to focus on her career, she had her eyes set on the modeling industry. Paris had the gorgeous Jackson genes and charisma that would take her to great heights in no time. 
Triumph Over Hardships
Behind the scenes, Paris was very traumatized at the sudden death of her father. At 11 years old, she had great difficulty processing her emotions. It took a lot out of her and took time to be fully understood. In a more matured state, Paris was able to share her ordeal and how she overcame it. The hard process caused her to hate and doubt herself.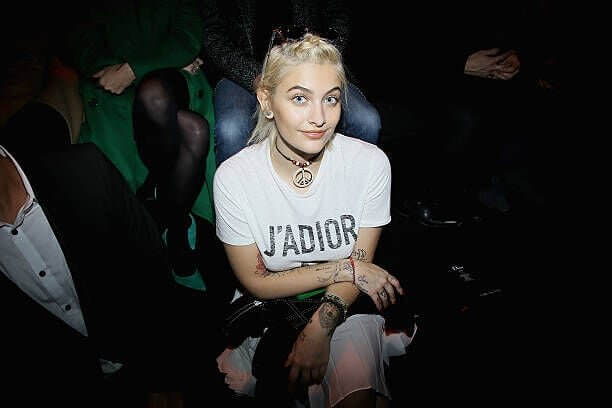 Being the princess of the family, that time period became the dark ages for Paris. She eventually saw the light with great and undying support from family and friends. Time and love allowed her to move on and have a better life. 
Paris Welcomes Paris
The first month of 2020 proved to be one of the highlights of Paris' modeling career. She flew to Paris to walk her Fashion Week runway debut: Paul Gaultier Haute Couture Spring/Summer 2020 collection. It was even more memorable for Paris as she got to walk for the very last show of the famous designer. Her work gained high praise from the fashion industry.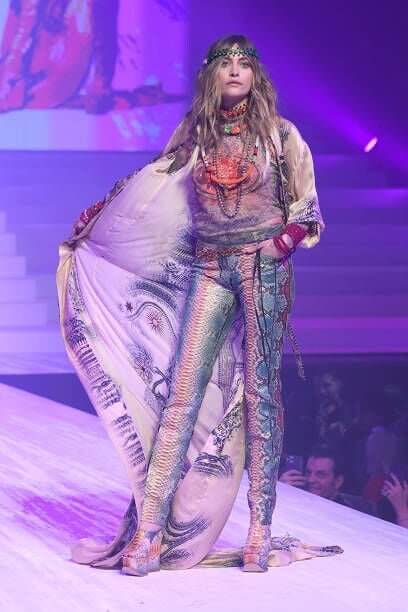 The collection blended well with Paris' natural bohemian style. Full of colors, she made the runway look like her own garden. Big names such as Dita Von Teese and Gigi and Bella Hadid appeared at the dazzling event. 
A Prince With Hopes and Aspirations
Growing up, Prince saw his father as the ultimate performer. Looking up to him, he found himself being drawn into the entertainment field. His first-ever TV show appearance occurred in 2013 as a guest journalist on Entertainment Tonight. An ambitious 16-year-old, he then decided to chase his dream of being in the intense industry of show business.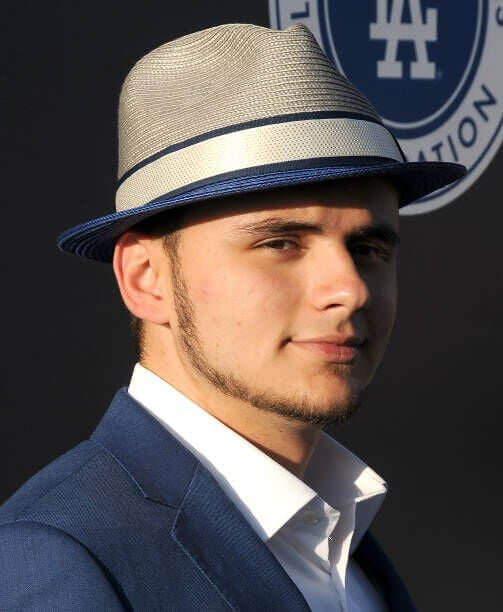 Prince had a good understanding of his talents. Well aware that he could not sing like his dad, he knew he was a performer in his own way. He preferred on-screen performances more than stage acts. Prince wanted to make a name for himself and be recognized in the field of acting, directing, producing, and screenwriting in due time. 
Shining Bright Like Paris
Paris is endowed with great looks. Flashing cameras were always around her, even as a child. With piercing blue eyes, she got what it takes to be a successful model. In 2017, she got signed with the IMG Models agency. From there, everything was a whirlwind. Photoshoots and catwalks became part of her regular schedule.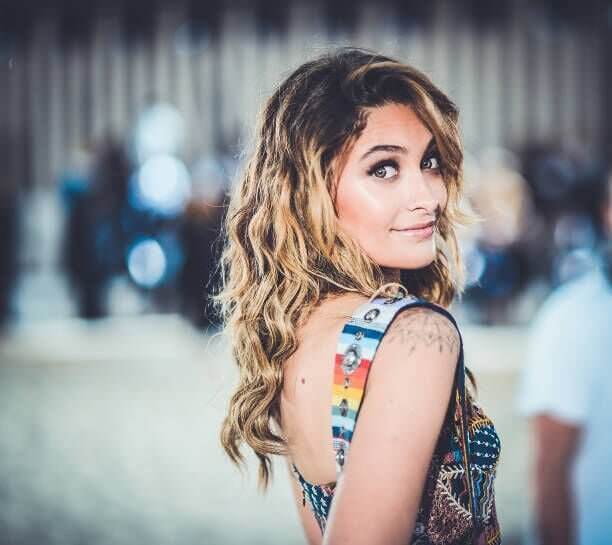 Aside from her looks and grace, she is undeniably persevering when it comes to her chosen career. Perhaps that is something she inherited from her father. With hard work, she soon found herself on the front cover of the July 2017 issue of Vogue Australia - truly a great feat for the young model. 
First Act
2013 was been an impressive year for Prince in his budding career. Aside from this appearance on Entertainment Tonight, he also acquired another stint in the teen show 90210. The appearance marked his acting debut on screen. With a cameo role in the show's finale episode, he played the role of an wounded concertgoers. He even managed to deliver lines with actress Jessica Stroup, a regular on the series.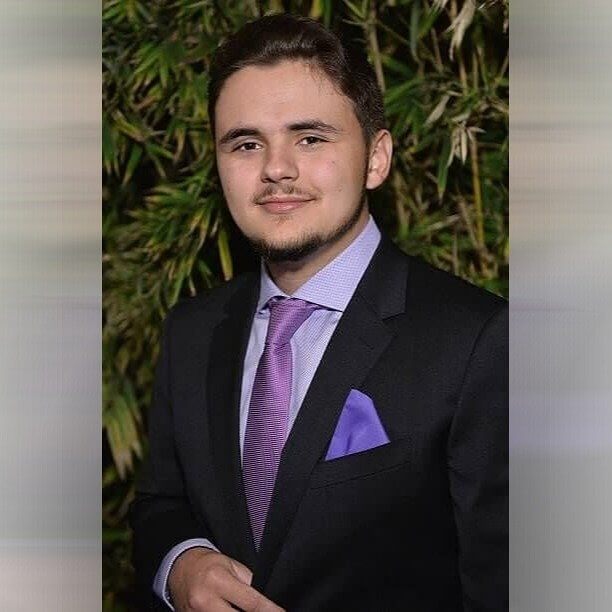 It was a fine start for the young aspiring actor. Hollywood may still be a couple of steps away for Prince, but he has the DNA of one of the greatest performers in history. A bit of hard work and polishing and he will be shining his light soon. 
A YouTube Channel for the Jackson Boys
Prince and Blanket (who now prefers to be called Bigi) share a lot of similar interests. Right after finishing his college studies, Prince announced the creation of a joint Youtube Channel with his brother. They both enjoy movies to a great extent, and it made perfect sense for them to indulge in movie reviews for their channel.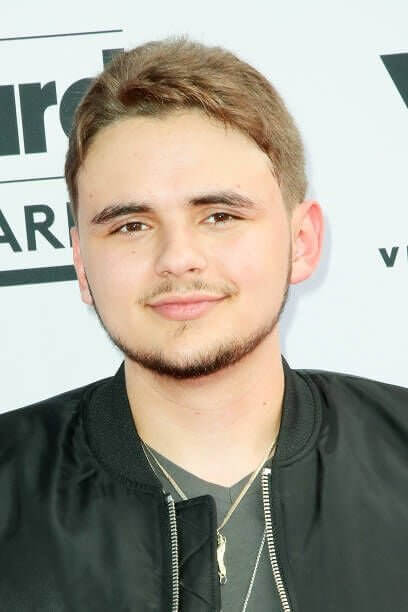 For their debut, they reviewed the hit movie Avengers: Endgame. To no surprise, their debut was a hit, too. Prince and Bigi were both very passionate about their craft and continued to post interesting videos for their fans. Anyone interested in what they are up to can simply check their Youtube channel. 
A Tight Circle
Michael Jackson was and still is a legend in the music and dance industry across the globe. With huge success under his belt, his kids grew up with only a select group of people of somewhat similar standing. Neverland Ranch became a go-to place for elite people ranging from the rich to celebrities who wanted to enjoy a more private interaction with the family while being able to enjoy the amusement park.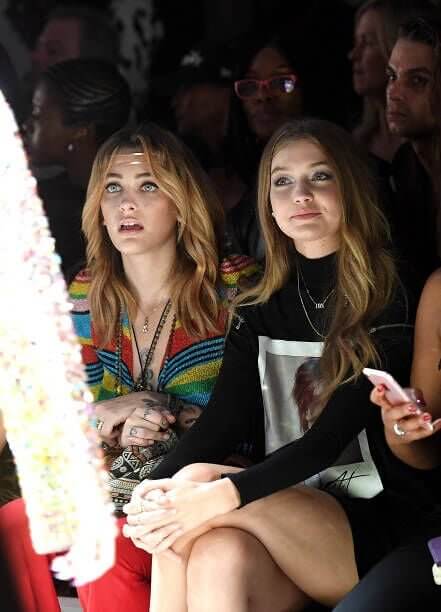 Among the Jacksons' close circle of friends is Gigi Hadid and her family. The girls have known each other since childhood. Until now, Paris enjoys her company and they are often seen together in fashion shows. As children, their social interaction was quite limited as the Jackson kids were homeschooled. As such, visits from friends at their ranch was a welcomed opportunity for these kids. Maintaining this star-studded personal life, Macaulay Culkin and Elizabeth Taylor are both Prince and Paris' godparents.
Prince and Paris Take Motown
Prince and Paris evolved to be very socialized people. In 2019, they attended a red carpet event celebrating Ryan Gordy Foundation's event called '60 years of Motown'. Held at the Waldorf Astoria in Beverly Hills, Paris came with two dates - her brother and her boyfriend Gabriel Glenn. Drawn to the music world, Paris' boyfriend is a known musician himself. The siblings even made a speech together at the event.
Prince and Paris are very close. They processed life's harsh realities together at a tender age and managed to come out as better individuals from those experiences. Whether it may be for fun times or sad times, the siblings will always have each other to lean on. 
A Real Charmer
Michael Jackson steadily rose to stardom at a very young age. He became so involved in his craft to the point that he missed certain moments of his childhood that he should have experienced. His work gave him a fun diversion, but the joy of being a child and experiencing youth without the spotlight was something he always had a yearning for. Even as an adult, he occasionally acted childish as a result of it. Having his child allowed him to experience that lost joy. He enjoyed playing dress-up with his son and captured timeless photos showing what a real charmer his adored baby could be.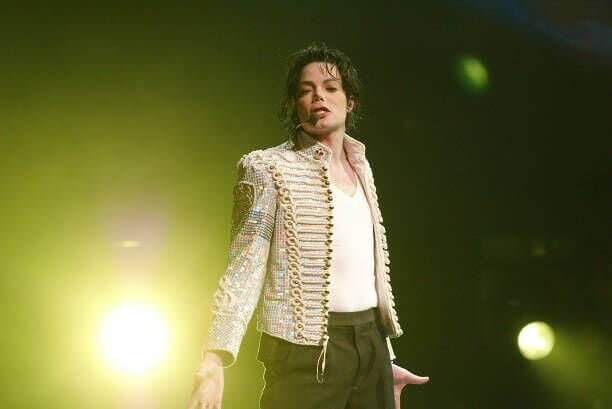 The joy of father-son bonding was experienced mutually. Later on, Prince recalled fond memories at Neverland Ranch. He saw Michael as a great father-figure who provided nothing but the best for his child. Jackson allowed Prince to experience real childhood away from the glare of stardom spotlight. For Jackson, having pure fun as a child was irreplaceable. In numerous interviews, Prince was very vocal about his longing for his dad, who had passed when he was still a young boy of 12. 
Friends Speak Up
Mark Lester is an old-time friend of the late King of Pop. Dubbed godfather of his three kids, he and Jackson shared a special friendship. Later on, after Michael's death, rumors and allegations spread claiming that Lester might be the biological father of some - or even all - of MJ's children. Lester shared a conversation with the star about donating his sperm and claimed that Jackson had some difficulty himself to procreate. In several interviews, he claimed that he thought the request was just a joke. When asked as to which of the Jackson kids are his biologically, his response had some uncertainty in itself, but he claimed that DNA does not actually matter and that whoever was there to provide the kids with love and care has the right to be declared the father.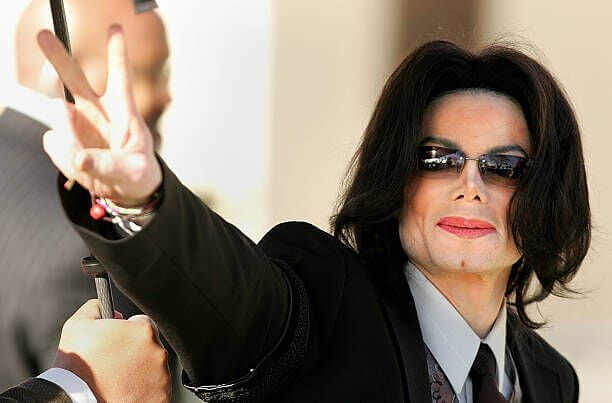 In 2013, Jackson's friend Jason Pfeiffer claimed the moonwalk master had directly told him that Lester was Paris and Prince's biological father: "Michael calmly said, 'My friend Mark donated the sperm'...He said he was a great actor and very good man. He mentioned that he had taken several people's sperm and decided on Mark."
A Role Model Inside and Out
Positively overwhelmed to be on the front cover of Vogue Australia, Paris grabbed the chance to share with the world her hopes and dreams. Having to process heaps of personal issues earlier in her youth, she wanted to boost the confidence and sense of uniqueness of every single girl out there, using her popularity to her advantage.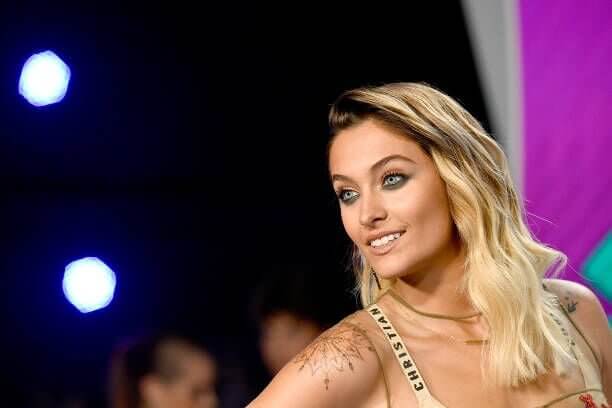 Paris expanded on her aspirations: "I want to leave a positive imprint in the fashion world, mostly regarding the media and the stereotypical beauty standard that is blasted all over every magazine you see." Truly, with all hardships she has encountered, a brighter Paris has emerged for everyone to look up to and positively emulate. 
Art in Tattoos
Young Paris was always a curious and experimental child. When she reached the age to legally get tattooed, she completely fell in love with the art. At present, she has at least 16 different tattoos. Likely inspired by the zoo from their ranch, she had all sorts of animal designs on her skin. A snake, bird, elephant, deer, goat - the list goes on and on.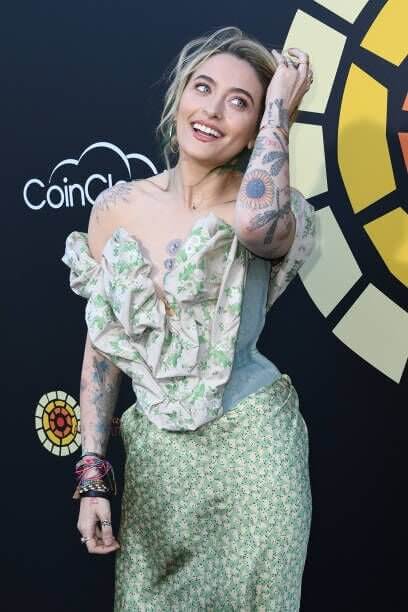 Further proof of her dedication to her siblings is also shown in her body art. She had two tattoos done dedicated to Bigi. In September 2016, Paris got a tattoo of  "B"  for Bigi in white ink. During the same session, she also got a tattoo of the Millenium Falcon spaceship from the Star Wars series. Bigi has always been a huge Star Wars fan. While the collection of tattoos does sound painful, Paris is full of passion for art. Pain is not an issue in order to have this pleasure. 
Music and Love
Aside from killing the runway, Paris also has the innate gift of music. She is also a passionate singer in her band called "The Soundflowers". Music is mixed with love as her boyfriend Gabriel Glenn adds the acoustics to their band's sounds with his guitar.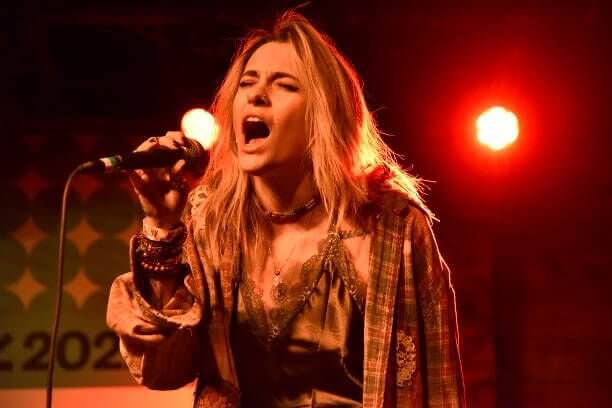 The band showcases Paris' choice of music and rhythm. They play hippie-inspired songs and often sings barefoot in bell-bottom jeans. Very adventurous and creative liker her dad, Paris along with the band conducted "Tthe Full Moon Tour" which traveled up the Pacific Coast Highway in California. Michael Jackson's influence will always be around and within his daughter Paris.