Celebrities are some of the few people on Earth who can easily make an impact on our lives. Whether they are famous for their involvement in cinema, sports, politics, or business, one way or another, there are people who would do anything just to find out more about their private lives. While many celebrities retire relatively early on in their lives (for numerous reasons), there are those who give it their all right up until the very end. Here is a list dedicated to those stars who, despite their age, remain or remained ever visible in the public sphere.
Terry Moore – 93
Born as Helen Luella Koford, Terry Moore is an American television and film actress. She was only 11 years old when she made her film debut for 20th Century-Fox's Maryland. Terry also made a name for herself in radio broadcasting before crossing the boundary to the silver screen. Her tomboyish kind of beauty set her apart from other actresses at that time and several producers came to her and asked her to star in their films during the '50s. Her acting skills had earned her an Academy Award nomination for Best Supporting Actress. It was for the movie Come Back, Little Sheba which was released in 1952. In the '70s, she became more active in news than in films.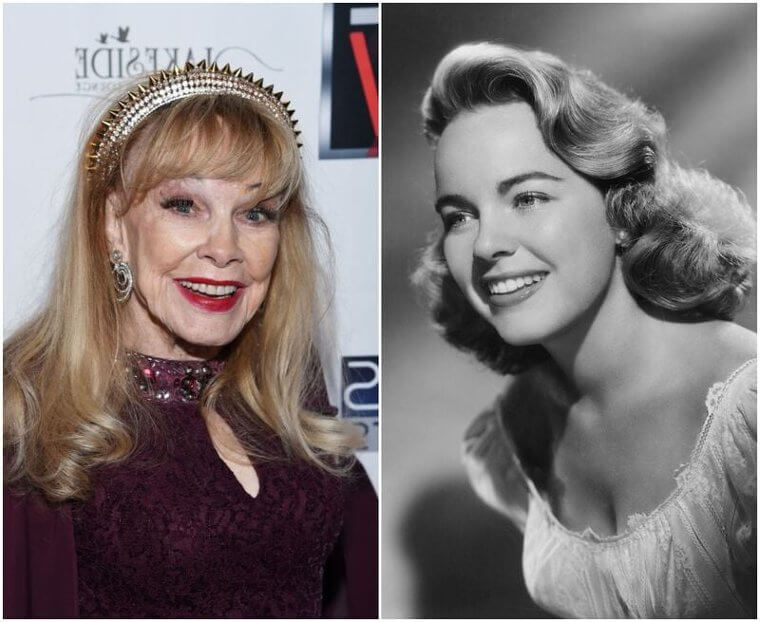 However, despite her brilliant performances in movies and television series, her achievements have been overshadowed by the controversies surrounding her relationship with the billionaire businessman and film director, Howard Hughes. She made some claims about the nature of her relationship with Hughes which could not be substantiated. It eventually led her to file a court case to contest his last will. Fortunately for her, the case was resolved with a settlement. A modest figure was added to Moore's net worth. Despite this, she remained happily married to her then-husband Jerry River, who passed away in 2001.
Marla Gibbs – 91
Marla Gibbs is an African-American comedian who joined the entertainment industry when she was already middle-aged. She worked as a switchboard operator and receptionist in the Detroit area before a talent scout discovered her dry wit and her amusing sarcasm and sass. At the age of 44, she was given the role of Florence Johnston, the maid of George Jefferson in the CBS sitcom entitled The Jeffersons. For the span of 10 years, it aired on television and Gibbs' performance had captured the hearts of both fans and critics. She was nominated five times as an Outstanding Supporting Actress in a Comedy Series for the Primetime Emmy Awards. She continued to work for NBC and starred in the show's spin-off, Checking In which aired in 1981 and then later in NBC sitcom 227. It aired for five years until Marla Gibbs decided to co-produce the final series.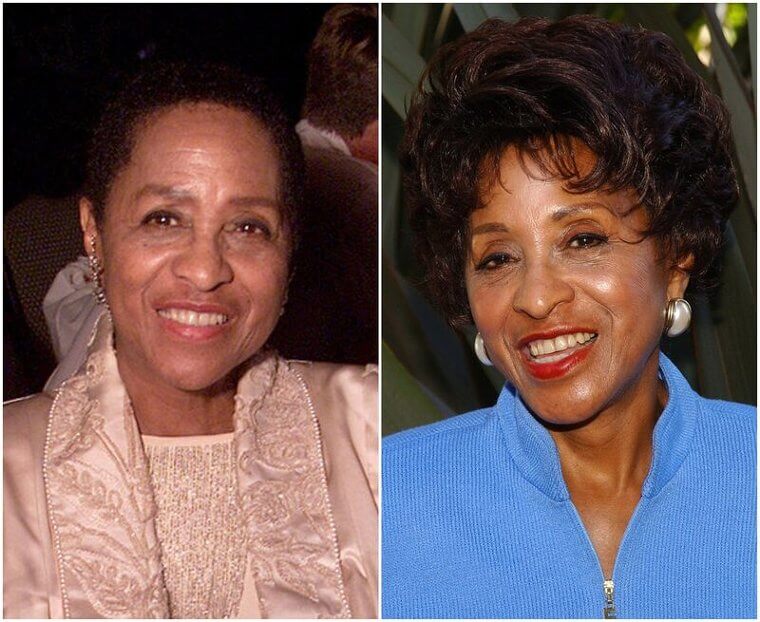 At the height of her fame, the actress invested in a jazz club in the '80s. It was called Marla's Memory Lane Jazz. It didn't take long for her to open up another which was called the Supper Club. Marla Gibbs, later on, became a singer and songwriter. In her late 80s now, the successful comedian has nothing to worry about with $4 million in the bank.
Tippi Hedren – 92
Tippi Hedren was born Nathalie Kay Hedren on January 19, 1930, in Minnesota. It was her father who gave her the nickname which she had embraced up to this day. Tippi is a successful American actress, a fashion model, and a dedicated animal rights activist. She was only eighteen when she moved to New York to try out her luck in modeling. It had been a tough battle until her luck finally came in 1961 when Alfred Hitchcock spotted her on a commercial she did for a diet drink. Hitchcock helped her and shaped her into the epitome of a cosmopolitan lady of the time, and then cast her in his films, The Birds and Marnie. Since then, acting and modeling jobs came flooding to her doorstep.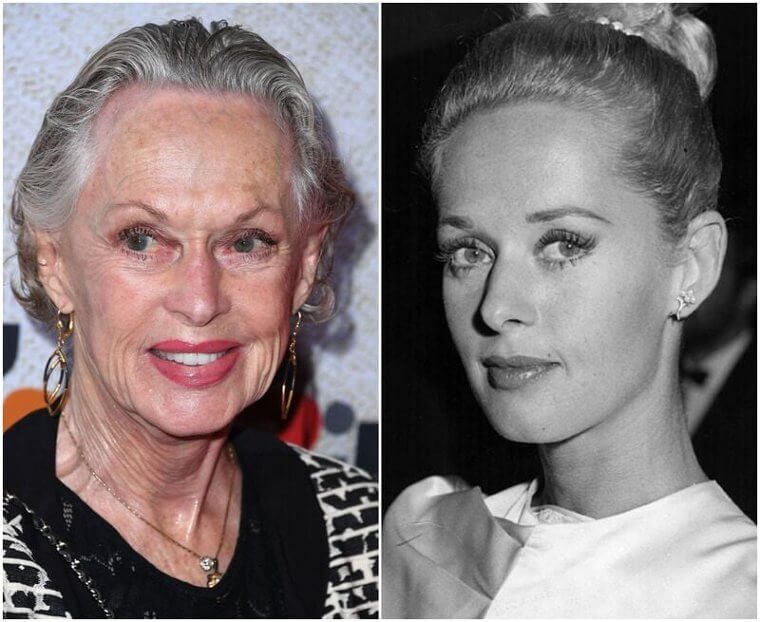 Although Tippi Hedren had to go through multiple divorces in her lifetime, it didn't stop her from pursuing her passions. She was the plaintiff in multiple court cases due to injuries she had sustained playing in a soap opera. She used her career earnings and court case settlements to fund her activism and charity events. Today, she has $20 million to her name.
Richard Simmons – 74
Richard Simmons is one of the most famous and most successful fitness instructors of the 1960s. The fitness guru was born on July 12, 1948, in New Orleans, Louisiana. As a child, he was obese and had trouble losing weight until he finished high school. After graduation, he moved to New York and landed a career in advertising. Only then did he give attention to his body. After rigorously working out, he managed to lose 123 pounds which then inspired him to open a fitness studio. It was called The Anatomy Asylum.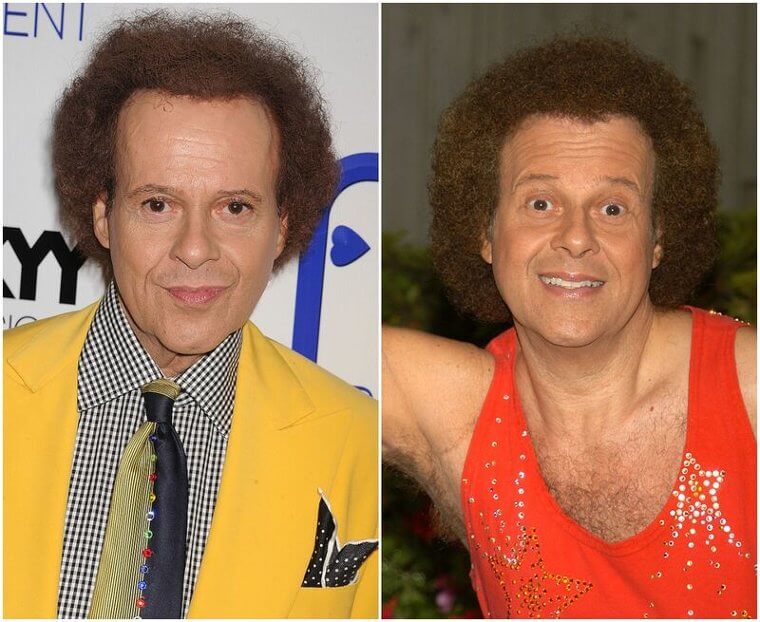 Richard Simmons rose to fame when he released videos that focused on weight loss. The instructional videos were entitled Sweatin' to the Oldies. His energetic approach captured the attention of health enthusiasts and aerobics lovers and later on paved the way to television stardom. In November 2016, his fitness establishments were closed without warning. Starting in 2014, he abruptly disappeared from the public eye. It was only in 2017 when he was hospitalized for severe indigestion that he made a public statement on Facebook to assure his fans that he was ok. He managed to earn $15 million upon retirement.

Richard Dean Anderson – 72
Richard Dean Anderson dreamed of becoming a professional hockey player when he was a teenager. However, his dream ended abruptly after a severe injury left him with two broken arms for a short while. After that, he was interested in becoming a Jazz musician. Eventually, he settled on acting and pursued it at university. He later went on to become a composer and a film producer. Since his first appearance in a television drama series, General Hospital in 1976, his career had skyrocketed. But perhaps, his role in the popular series, MacGyver, can be considered as his breakthrough moment in the entertainment industry.

Since then, he has focused mainly on films. Some of his most memorable movies are Firehouse, Through the Eyes of a Killer, and Pandora's Clock. In 2015, he finally decided that he had enough of fame and stardom. He was still being offered roles but it seemed that the actor was dead set on retirement. Although his iconic coolness and style from back in the days are gone, his reputation will live on immortalized by his roles in Macgyver and Stargate. He has a nice $20 million to enjoy for the rest of his life.

Claudia Cardinale – 84
Claudia Cardinale is an Italian-Tunisian actress who rose to stardom when she took a trip to Italy as a prize for winning a beauty contest in Tunisia. She was instantly sought after for film roles. One, in particular, was an Italian-American collaboration, Once Upon a Time in the West, which catapulted her into stardom in the American scene. Born and raised in La Goulette, Tunisia, the actress didn't know how to speak Italian until she was given the chance to work in the Italian movie industry. But before becoming a superstar who worked side by side with big names such as Henry Fonda, Charles Bronson, and Jason Robards, she was mentored by Franco Cristaldi who launched her career by putting her in the sights of many directors.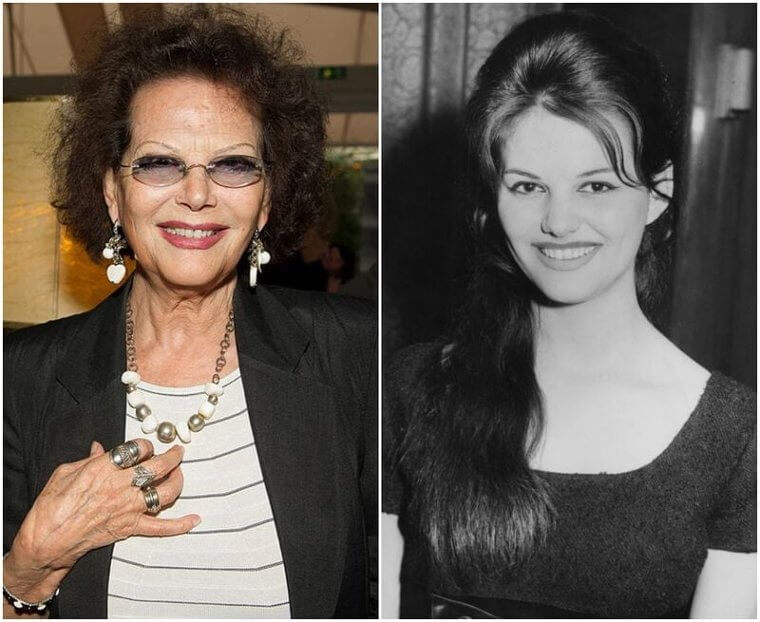 Needless to say, it marked the beginning of her acting career. Her debut film was entitled Goha. While most of her films were released in Europe, she became known in other parts of the world for her brilliant performances. Even though she chose not to enter Hollywood, she had managed to earn $10 million. She is now in her 80s, quietly enjoying life away from the paparazzi.

Katharine Ross – 82
Katharine Ross is an award-winning American actress who is best known for her performances in The Graduate, The Stepford Wives, Butch Cassidy and the Sundance Kid, and Voyage of the Damned. She was born on January 29, 1940, in Hollywood, California. Perhaps being close to the home of celebrities had sparked her interest in acting or maybe it was the production of The King and I that sparked her curiosity. Whatever it was, she was fascinated by the craft and accepted jobs that were connected to show business. After working for The Actor's Workshop, she officially started working as a professional actress in 1962.

Katharine Ross's acting skills were recognized by the BAFTA Awards. She was chosen as the Best Actress for her film, Butch Cassidy and the Sundance Kid. Although her married life was not as successful as her acting career, the 81-year-old still proves that nothing and no one can bring her down or tell her how to lead her life. After all, she has $5 million in her bank account.

Honor Blackman – 94 (Passed)
Honor Blackman enjoyed a great career in the entertainment industry for almost six decades. On her sixteenth birthday, she made a decision that set off her career. As a gift, her father offered her a choice between a bicycle and elocution classes. With the life she led afterward, it is clear that she had gone for the latter. Honor's teacher helped her discover her inner talents and had introduced her to the world of theater and poetry. She was then enrolled by her father in the Guildhall School of Music and Drama. Possessing a natural talent made even stronger by her inspirational teachers and music mentors, it is not surprising that Honor never had trouble securing a job in the business.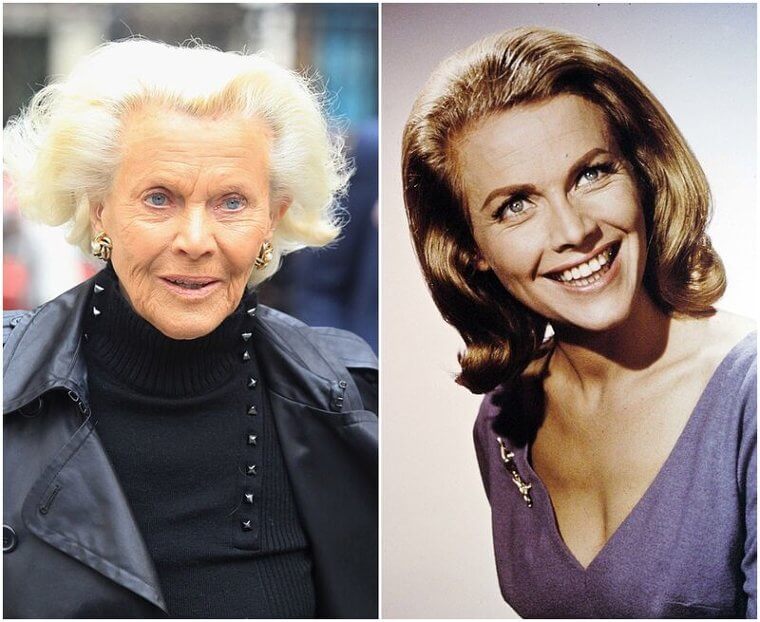 While she started out with non-speaking and smaller roles, it didn't take long for her to win the lead ones. Honor Blackman became famous when she was cast to be a part of The Avengers, a popular British series. She also became a Bond Girl alongside Sean Connery. She continued to appear in films and television series. Before she officially gave up her profession, she had already secured $89 million for herself and her family. Sadly, Blackman passed away at the age of 94 while at her home in Lewes, Sussex.

Leonard Whiting – 72
Leonard Whiting is an English singer and actor who became popular for his role as Romeo in the 1968 film, Romeo and Juliet. He was born and raised in north London on June 30, 1950. As a kid, he had a modest upbringing. He was only 17 back then but his brilliant portrayal of Shakespeare's timeless character had paved his way to stardom. The film was directed by Franco Zeffirelli. In the same year, he received a Golden Globe Award for New Star of the Year. Later on, he was given another breakthrough role. He played Victor Frankenstein in NBC's Frankenstein: The True Story.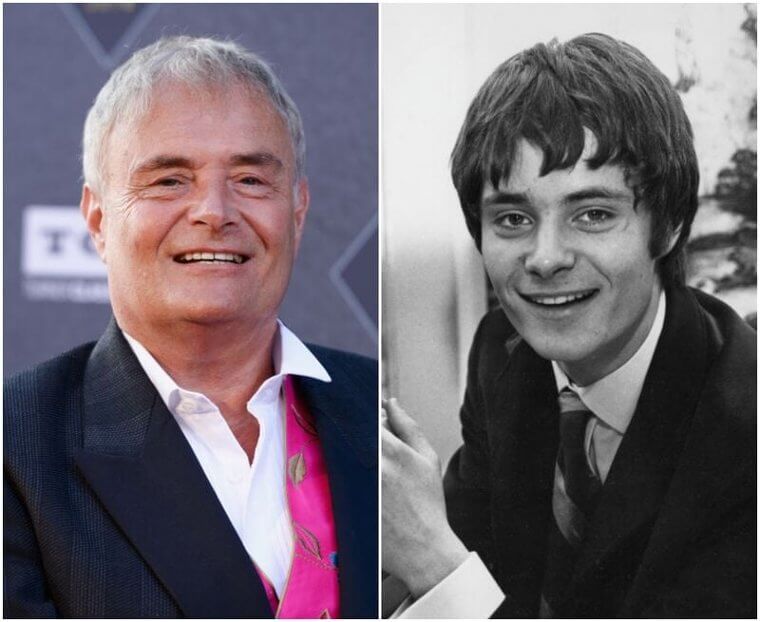 While Whiting was offered a handful of projects after his recognition, nothing beats the success he had for Romeo and Juliet. Thinking that he had been typecast, he chose to become a writer in the latter part of his career. Today, he has $1 million and is living his life peacefully with his family.

Kim Novak – 89
Kim Novak was one of those celebrities who didn't plan to rock Hollywood. Born on February 13, 1933, in Chicago, Illinois, all she ever cared about when she was growing up was to have a college degree. During a break from her university, Kim and some of her friends decided to take a trip to Los Angeles. She wasn't taking it seriously when they decided to do some extra work on a film for fun. However, her outstanding beauty was spotted by an agent and it was the beginning of a brilliant career in Hollywood.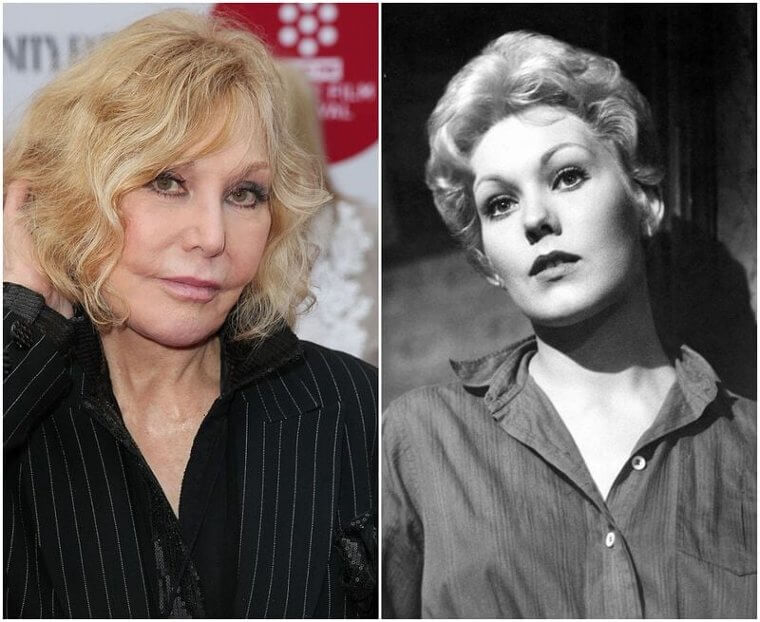 Kim Novak officially started her acting career in 1954. Her debut appearance on TV was for Columbia Pictures. Despite being a newcomer, she was offered roles in films that starred huge names of that era. One of her highly regarded performances was the one she did in Hitchcock's Vertigo. For a short while, starting in 1966, Novak had distanced herself from Hollywood, she had no interest in remaining in the spotlight. Unfortunately, the final straw was a giant mudslide that swept away her Bel-Air home and drained her life savings in bulldozing fees. She had some more small roles to recoup her savings, but her last role in 1991 left her completely burned out. She has not had an on-screen role since. Among other mishaps, in 2006 she fell from a horse and her injury ultimately led her to spend all of her time in recovery on her visual art. Upon retirement, she had an estimated net worth of $15 million.

Paul Michael Glaser – 79
Paul Michael Glaser is an American actor and director who had managed to earn $4 million prior to his retirement from the entertainment industry. He was born and raised in Cambridge, Massachusetts. Dreaming of working in the film industry one day, Paul decided to obtain a Master's degree in English and theater. He finished his studies in 1966. He also went to Boston University and received a degree in acting and directing a year later.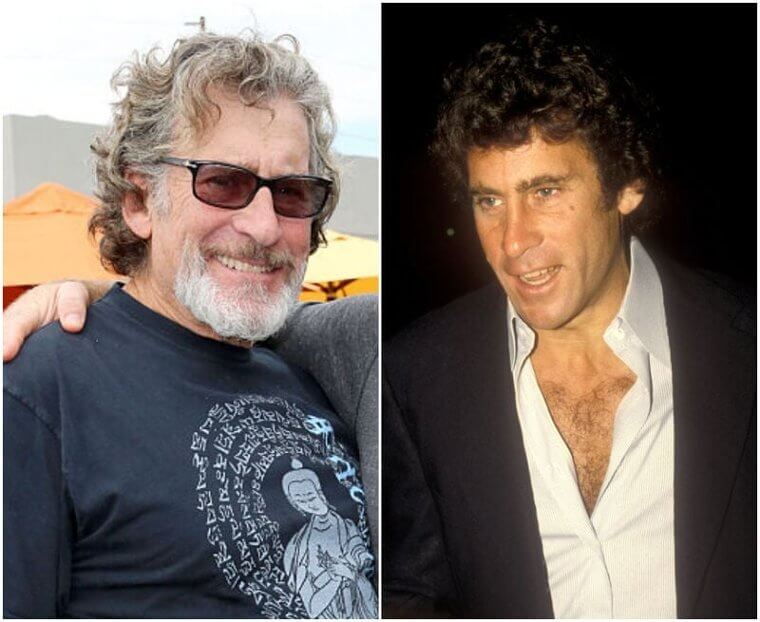 While he had landed on a variety of roles both in film and television, one of his most-remembered performances was when he played Detective David Starsky in the Starsky & Hutch show. He also played the part of Captain Jack Steeper in Third Watch. Glaser married Elizabeth Meyers, a famous activist in the '80s. Perhaps one of his greatest heartbreaks was when both his son, Ariel, and wife, Elizabeth, died due to an HIV-infection which Elizabeth contracted after a blood transfusion.

Mel Brooks – 96
For over five decades, Mel Brooks had earned and established a legacy. Perhaps one of his works that will always be remembered is The Producers. It's a popular Broadway musical that earned him a Tony Award.

He married Anne Bancroft, an Academy Award-winning actress. Since his wife passed away in 2005, Brooks slowly retreated from the spotlight to give more time to his children who clearly wanted to follow in the same footsteps that he took in the industry. He will not have trouble living the dream even if he stays at home because his estimated net worth is said to be between $85-100 million.

Betty White – 99 (Passed)
Betty White is an American actress and comedian. She became famous for her roles in The Golden Girls, The Mary Tyler Moore Show, and Hot in Cleveland. Starting out her career in 1939, the legendary comedian satisfied millions of people from all around the world for more than eight decades. Aside from her powerhouse characters, she appeared in various television shows as well. The golden moments of her career were celebrated in the '80s and the '90s. In 2010, Betty White became the oldest host of Saturday Night Live. She was then 88 years old.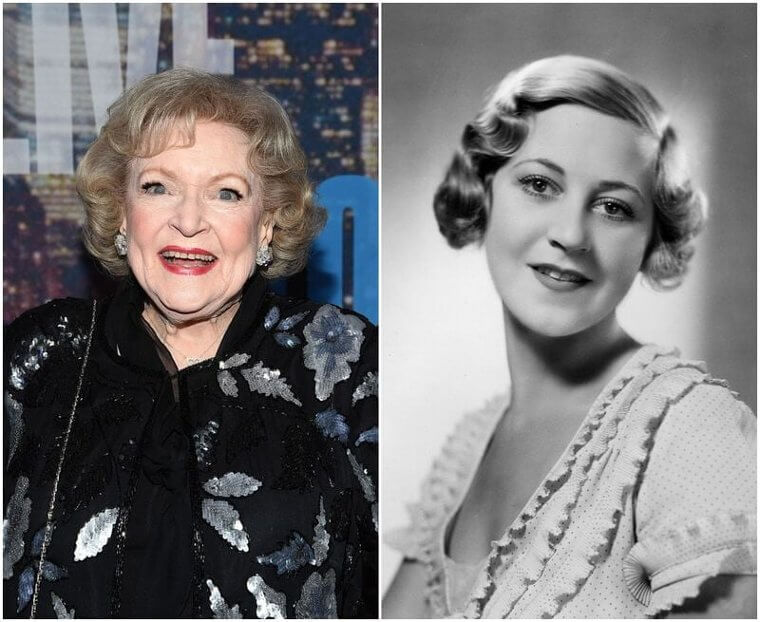 Betty White was no doubt one of the most vibrant character actresses ever to grace the entertainment industry. Aside from fulfilling people with her natural talents and wits, the comedian worked a lot in improving the status of women on and off the camera. In the latter part of her career, she began to write and direct films in Hollywood. Despite her old age, Betty was still seen from time to time as a guest actor in films and television series. Betty died peacefully in her sleep on New Year's Eve 2021 at age 99 after suffering a stroke. 

Olivia De Havilland – 104 (Passed)
Olivia De Havilland was a graceful celebrity with timeless beauty. Her face seemed to evoke a radiant innocence, so much so that she was cast in many roles to play this very part, an innocent and demure young woman. This successful British-American actress was born in Tokyo on July 1, 1916. Her mother was an actress and she had inspired Olivia to fall in love with acting at an early age. At the age of 13, she successfully made her debut performance on the theatre stage. She got the lead role in an amateur production of Alice In Wonderland in 1933.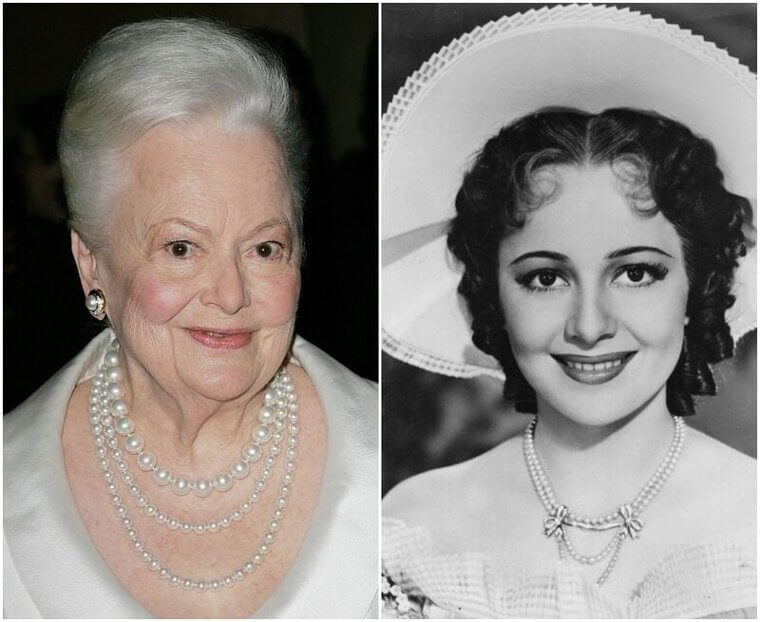 Olivia De Havilland had countless brilliant performances in the industry. However, A Midsummer Night's Dream was where she got her start, it being her first onscreen role. She is well known for her portrayal of Maid Marian in The Adventures of Robin Hood and Melanie Hamilton in Gone with the Wind. Both roles catapulted her to a whole new level of stardom, eventually scoring her an Oscar win for best actress in a leading role in To Each His Own. From an innocent-looking woman, she grew to become a powerful and respected actress as the years went by. Sadly, Olivia De Havilland passed away at the age of 104 at her home in Paris. She had an estimated net worth of $20 million.

Richard Dreyfuss – 74
Richard Dreyfuss started his acting career when he was only a teenager. He was born in Brooklyn, New York but moved to Los Angeles as a child because his father did not like New York. His earliest projects include Peyton Place, In Mama's House, and Gidget. However, fame didn't knock on his door right away. Dreyfuss had to accept minor roles on television shows until the mid-70s.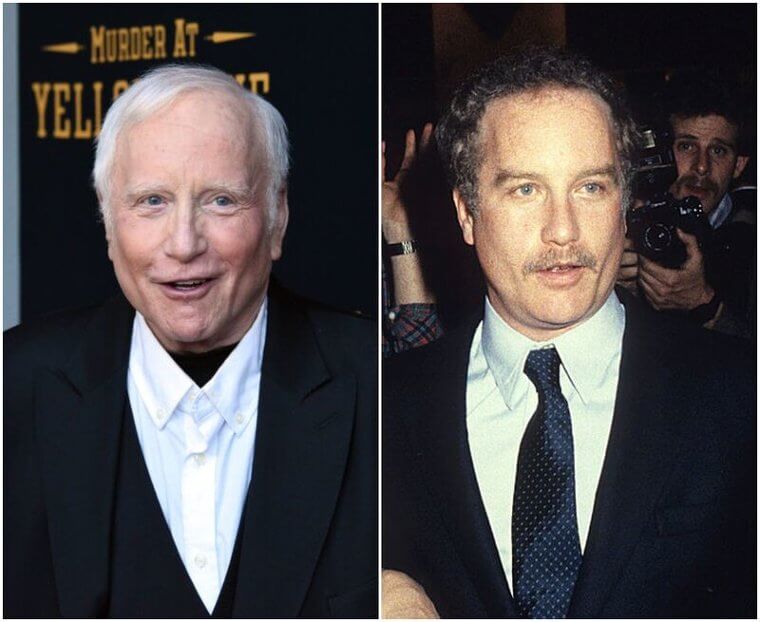 It was only a decade later when he landed a role that changed the course of his career. It was in 1974 after he played the lead role in The Apprenticeship of Duddy Kravitz that he was recognized and received praise. Since then, the actor became in demand. Some of his best performances can be seen in films such as Close Encounters of the Third Kind, Down and Out in Beverly Hills, and Jaws. In 1977, he took home an Academy Award for Best Actor in The Goodbye Girl. Soon after, a BAFTA and Golden Globe award was added to his list of achievements. However, it seems that retirement was not yet in his plan as he was set to star in a movie in 2019 entitled The Last Laugh.

Sally Field – 75
With $55 million in her bank account, the American actress, singer, producer, director, and screenwriter has all anyone could ask for. Born in Pasadena, California in 1946, the former cheerleader of her university seemed to know that acting was for her even at an early age. She went to a university where she met a teacher, Lee Strasberg, who taught her a lot about acting. She is best known for her roles in Norma Rae and Places in the Heart that brought her multiple Emmy and Academy Awards.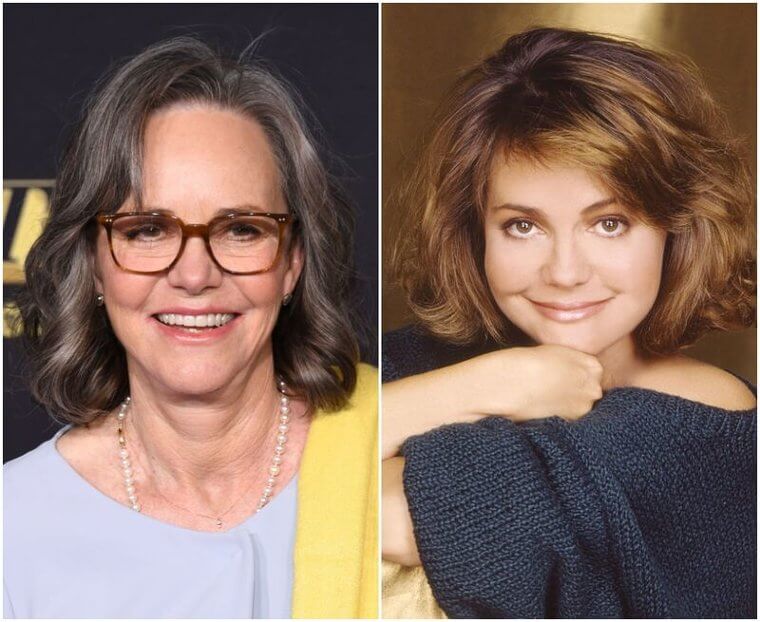 The younger generation can recognize her as Aunt May Parker in The Amazing Spiderman movies. She had been active in the business for five decades, however, in 2005, she discovered that she had osteoporosis, which significantly affected her active lifestyle. But still, it was not enough to stop her from doing what she loves. Today, she is dedicated to her campaign called Rally with Sally for Bone Health.

Debbie Harry – 77
Debbie Harry was one of the most popular singers of the 1970s. This American actress, singer, and songwriter had a lot of struggles in life before finally conquering her demons to live the life she enjoys today. She was adopted and raised by her stepparents when she was only three months old. Before getting into the music scene, she had worked as a cocktail waitress, a secretary, and even a Playboy bunny. In 1973, she met Chris Stein who encouraged her to establish a musical band called Blondie. Since then, Debbie Harry became a famous name. Some of the band's most successful songs are "Call Me", "The Tide is High", and "Rapture".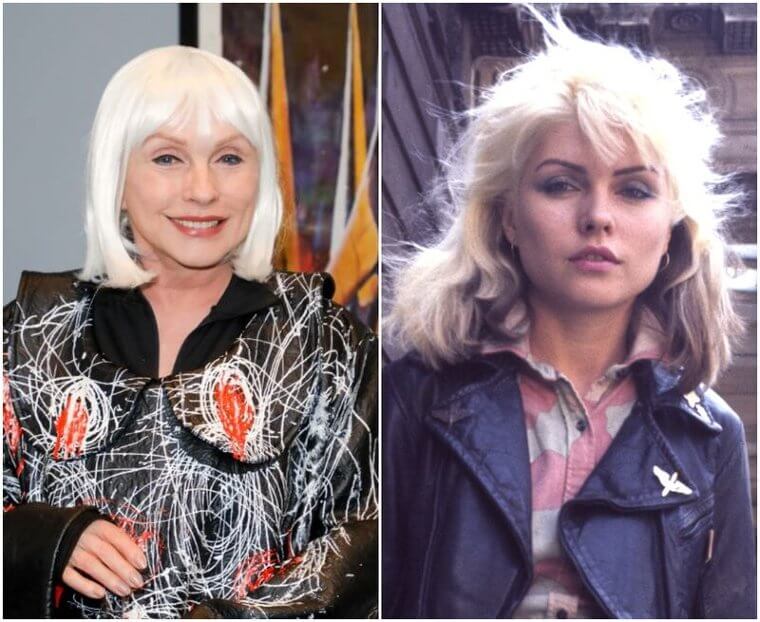 Despite gaining international success, the band experienced hardships and tensions that led to a falling out. However, Harry continued her career as a solo artist, releasing multiple albums. Sadly, none of them lived up to the success of her former band. After a few years and negotiations, the band decided to get back together. The success that followed allowed her to enjoy huge earnings. Today, she has $20 million in her name, which she uses to support various charities that help people with endometriosis and cancer.

Ali Macgraw - 83
Ali MacGraw is the beautiful woman who starred in Love Story, one of the greatest romance movies of all time. This American actress was born and raised in Pound Ridge, New York. In her teenage years, she pursued a career in modeling. She made a name for herself in the fashion world before she decided to become a fully-fledged actress. In 1969, her performance in her debut film, Goodbye, Columbus had earned praise from the public. It was then when she was offered the lead role for Love Story, opposite Ryan O'Neal, for which she was nominated for a Golden Globe and an Academy Award.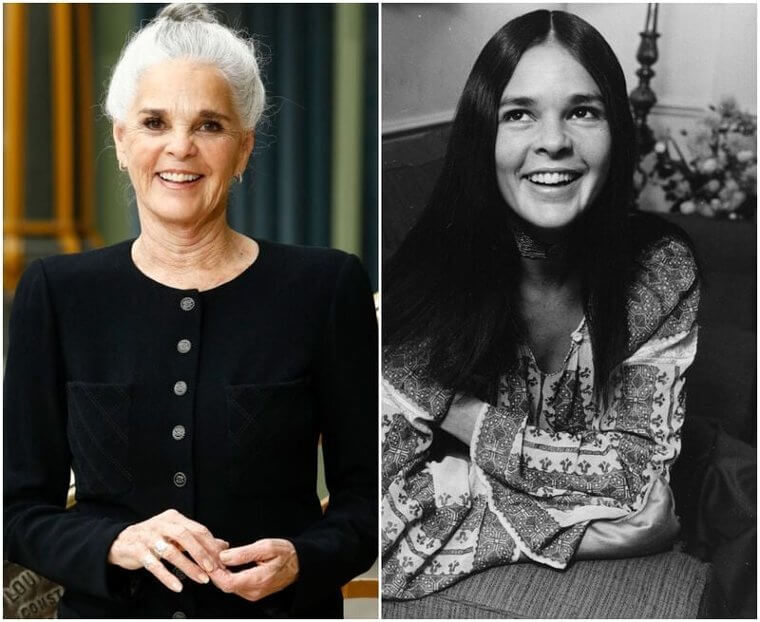 Despite several personal issues that contributed to the downfall of several marriages, Ali MacGraw was not shaken. She is also one of the few actresses who chose to embrace their age gracefully and avoid plastic surgery. She was also selected by People Magazine as one of the 50 Most Beautiful People in the world. Today, she spends most of her time being an animal activist living in New Mexico.

Loni Anderson – Age 77
Loni Anderson is one of America's hottest bombshells! Born in 1945 in Saint Paul, Minnesota, she was raised by a chemist father and a model mother. She went on to finish her studies at the University of Minnesota. Right after graduation, she pursued a career in the entertainment business. Her first appearance was in an episode of S.W.A.T. She also played a part in Vigilante Force before getting the role that gave the spark to her name. Some film executives noticed her from a poster she was on, in a red bikini and offered her a role in WKRP in Cincinnati, in 1978.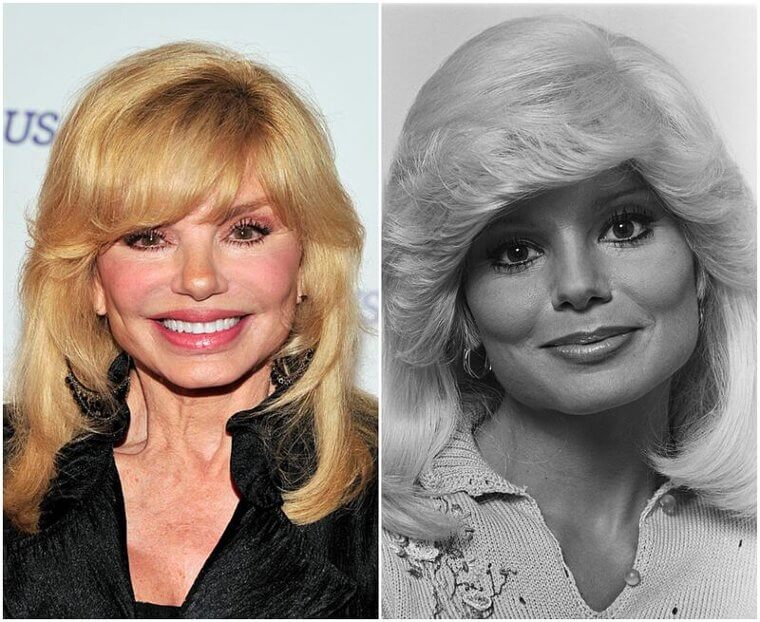 For over five decades, Loni Anderson enjoyed a bright and full career in the business. However, she had to give up some of the limelight when her eldest daughter was diagnosed with multiple sclerosis. From time to time, she still accepts television offers given that the roles come with flexible schedules.


Sidney Poitier – 94 (Passed)
Sidney Poitier was one of the first black men to establish fame and stardom in the era of white men. He was an American-Bahamian actor who broke the color barrier in the entertainment industry. He was first rejected by theatergoers for his inability to sing, however, it didn't stop him from dedicating himself to improving his acting and continuing to audition for roles. With exceptional skills, he managed to get a role on his second try. His brilliance and his screen presence became a notable culture-changing force at the height of his career.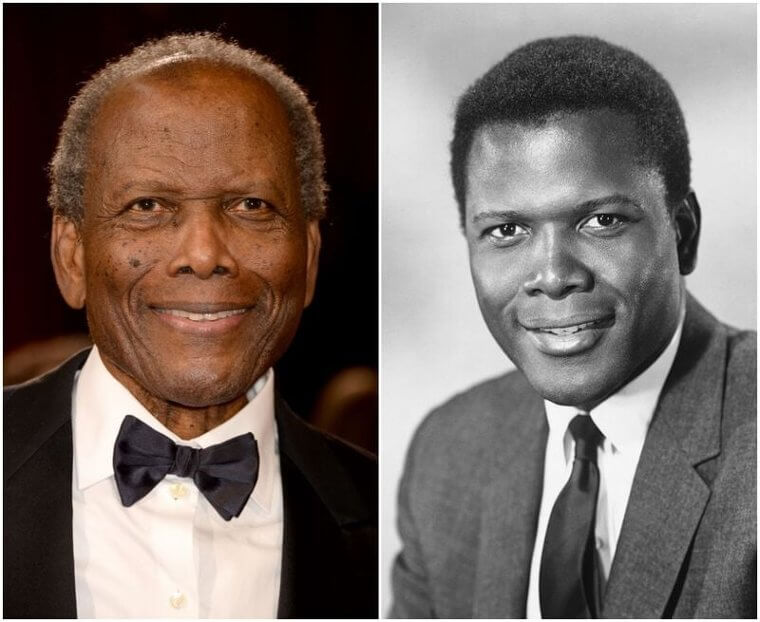 With his acting skills, he quickly crossed the bridge from the theatre to screen acting. Poitier became an international star, a huge achievement for an American-African actor at that time. One of his most memorable performances can be seen in the film, Lilies of the Field. He received an Academy Award that year and was the first black actor to win an Academy Award. In the latter part of his career, he was given a British knighthood and a Presidential Medal of Freedom for his amazing accomplishments. Sadly, on 6 January 2022, at the age of 94, the legend passed away at his home in Los Angeles. Poitier's legacy will forever be remembered.

Barbara Eden – 91
With undeniable skills, talents, and charm, it is not surprising why Barbara Eden gained incredible success in Hollywood. Born on August 23, 1931, she started off her career at a young age. She was given a contract by Century Fox and since that day, Barbara devoted herself to acting. With her versatility, it became easy for her to wow audiences as well as directors and producers. However, when it comes to performances, it can't be denied that she is best known for her role as the beautiful genie in the television show, I Dream of Jeannie.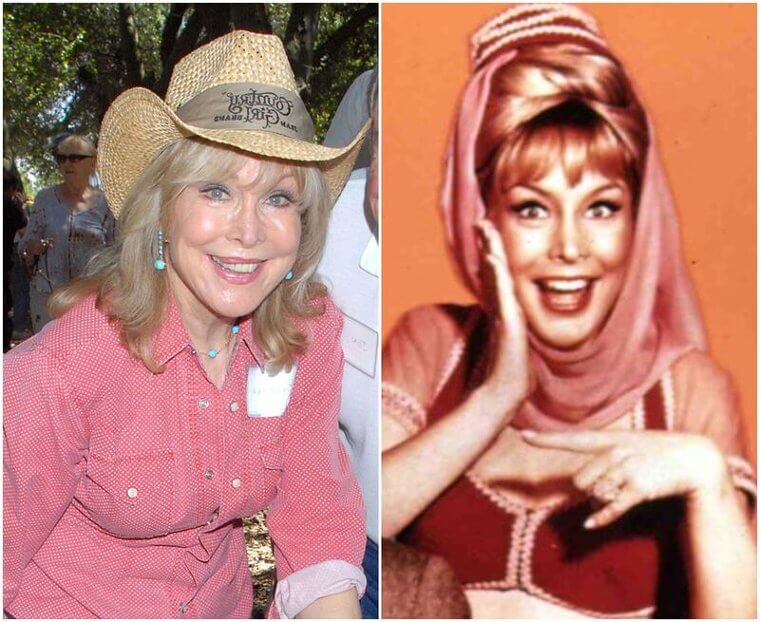 Dedicating almost all of her life to her profession, Barbara Eden decided to write a memoir wherein she shared with her fans her journey to fame. The story of her rise to stardom made it to the top 15 on the bestseller lists. Over the course of her magnificent career, she managed to secure $10 million in her bank account.

Dick Van Dyke – 96
Who wouldn't fall in love with Dick Van Dyke who appeared in the famous Mary Poppins? The legendary actor-turned-director and producer was an extremely successful entertainer with many achievements under his belt. Born on December 13, 1925, Dick Van Dyke had entertained millions of viewers during his magnificent career that spanned over seven decades. Before getting the legendary character of Rob Petrie on the CBS television sitcom, The Dick Van Dyke Show, he had already made a name for himself in radio and Broadway.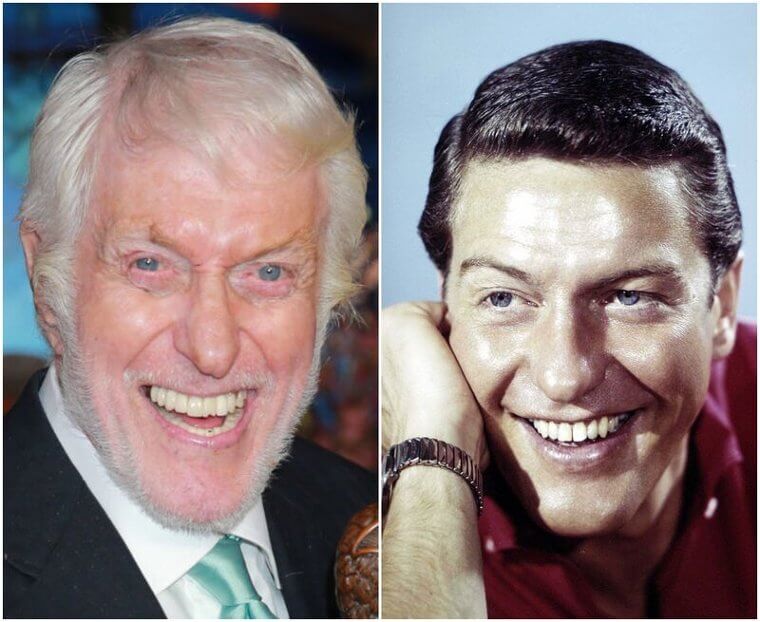 Though he was recognized by the Brits for having the worst English accent on the planet, the people also loved him for his other talents and quirkiness. Aside from working on films, the multi-talented performer had successfully left a mark on the musical films of the past. Before his retirement, he was already considered a Disney legend. When he was 87 years old, he was involved in a car accident. Fortunately, he was saved before his car was engulfed in flames. Since then and up to this date, he is just enjoying a quiet life with $30 million to his name.

Bob Barker – 98
Bob Barker was born in Darrington, Washington on December 12, 1923. His family and friends describe him as a natural-born comedian and entertainer. Growing up, he always had a talent for talking to people which eventually earned him a job on the radio. In 1956, he was given the job to host a game show called Truth or Consequences. Seeing his talent and wit, he was then invited to host beauty pageants, mainly Miss USA and Miss Universe. However, Bob Barker's fame reached its peak when he was chosen as the host of the longest-running game show in television history, The Price is Right.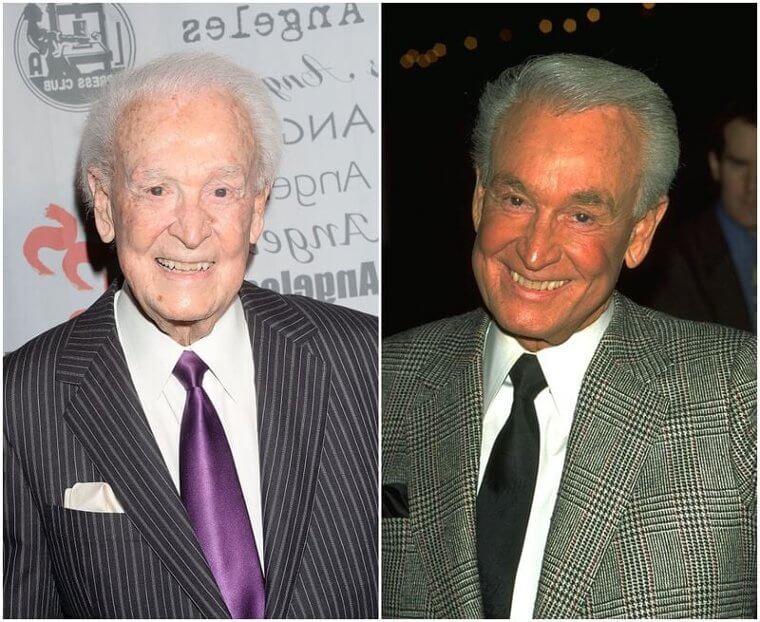 Unlike most actors who have married, got divorced, and remarried in the course of their career, Bob remained true and faithful to his wife, his then high school sweetheart. After his retirement from show business, he devoted his time to supporting animal rights. With $70 million in the bank, he can take his time doing what pleases him the most.

Cloris Leachman – 94 (Passed)
With $21 million to brag about, Cloris Leachman was one of those ladies on the silver screen who just couldn't be ignored. This American actress spent six decades of her life satisfying film and television viewers. However, before she became a full-fledged actress, she took part in a beauty pageant, Miss America. She was approached by talent scouts right away and showed the people that she was not just simple beauty.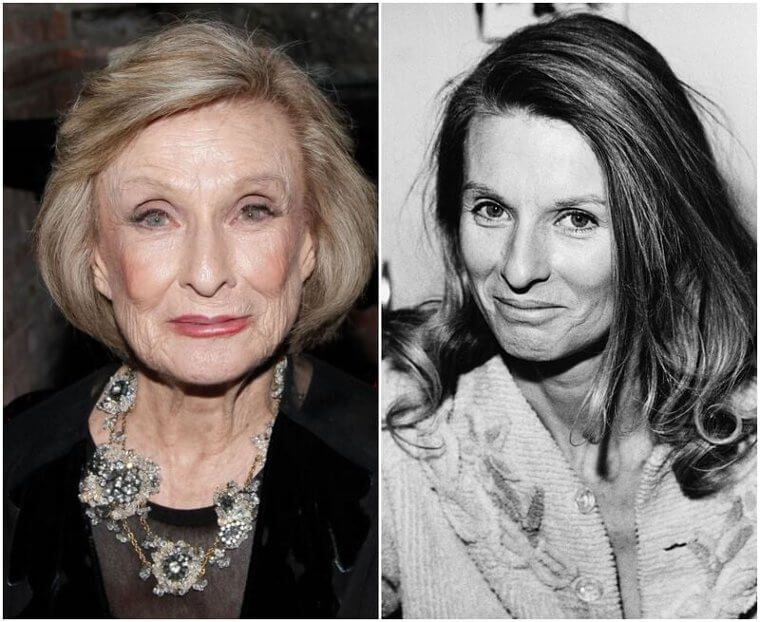 With eight Primetime Emmy Awards, no one can question her talents in acting. But perhaps, one of her most admired works was in the Mary Tyler Moore Show in the 1970s. Leachman portrayed the character of Phyllis Lindstrom. Another memorable performance was her portrayal of a lonely housewife in the drama film, The Last Picture. She was given an Academy Award for Best Supporting Actress that year. Her most recent role was Zorya in the television drama, American Gods. Sadly, on 27 January 2021, Leachman passed away at the age of 94 at her home in California.

Carl Reiner – 98 (Passed)
Born in March 1922, Carl Reiner was one of the most famous comedians of his generation. His natural sense of humor and genuine emotions earned him a spot in the industry to act with huge names such as Mel Brooks and Dick Van Dyke. Upon gaining enough experience as an actor, he ventured into becoming a voice actor, then later on a director. When his bank account could finally sustain his dreams, he went on to become a producer.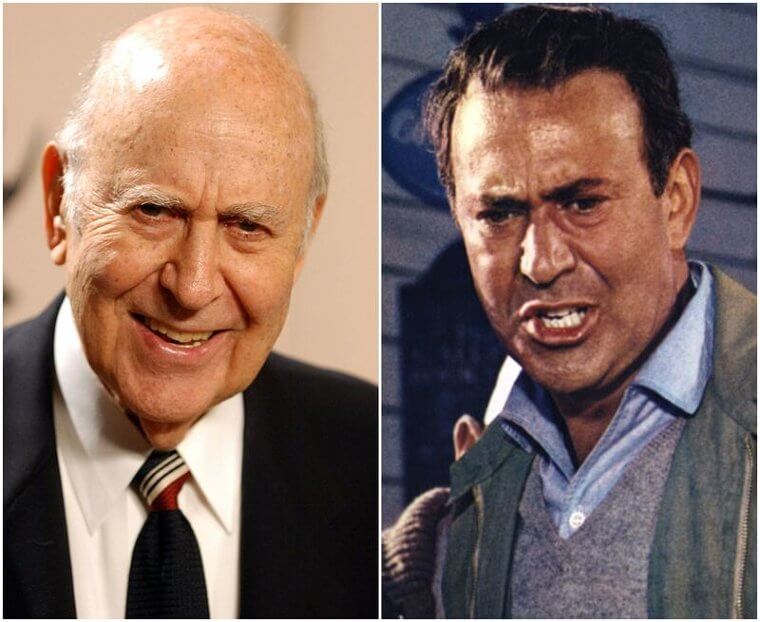 His golden days in Hollywood cannot be simply forgotten. Aside from being regarded as one of the greatest comedians in history, his performances for Broadway musicals, films, and movies were legendary. With $70 million to enjoy after retirement, he could afford to simply sit back and relax. But sadly, on June 29, 2020, Carl Reiner passed away at his home in Beverly Hills at the age of 98.

Ed Asner – 91 (Passed)
Ed Asner is an American actor who owes his fame to Lou Grant, a character he portrayed in The Mary Tyler Moore Show. After fulfilling his military duties and responsibilities as a young man, he went on and pursued a career in acting. In Chicago, he joined the Playwrights Theatre Company that led him to the doors of television production. Asner also tried his luck in classic musicals. He was a part of Threepenny Opera which gained massive success in that era. The actor who later became a director and producer also appeared in NBC's The Outlaw and CBS's The Reporter, Mission Impossible, and The Invaders.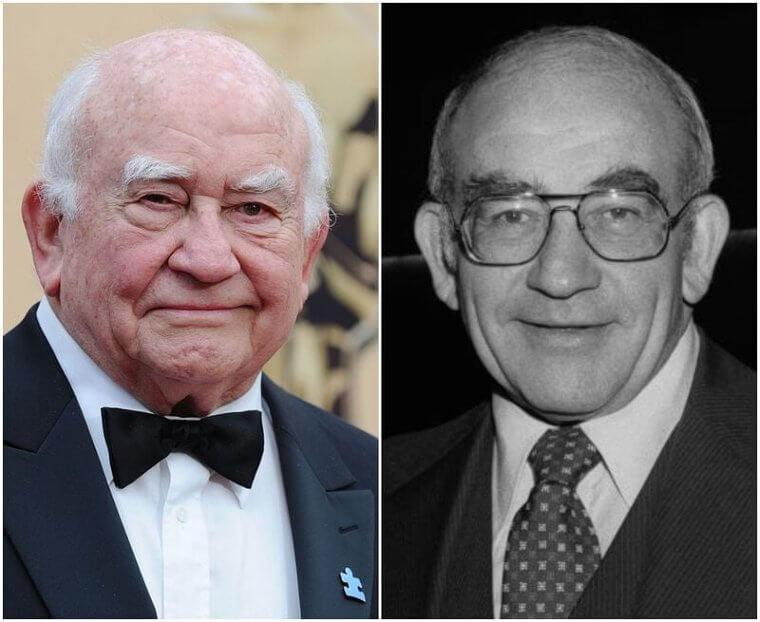 All throughout his career, he never forgot to give back to the community. Asner helped survivors of the Holocaust and also supported a number of charities. With an estimated net worth of $10 million, Ed died of natural causes on the morning of August 21, 2021, at the age of 91. 

Eva Marie Saint – 98
Eva Marie Saint is an American actress and producer who seduced her way into the hearts of many moviegoers across America. Her career was slow to start after her first role in the world of television as an NBC page. She continued to grow her reputation through TV and radio until she was finally awarded two Emmys for her roles in The Philco Television Playhouse and a TV adaptation of the play, Our Town. With her exceptional acting talents, she successfully acquired big roles in movies within a short amount of time. She starred in On The Waterfront opposite Marlon Brando, however, it was the film, North by Northwest, by Alfred Hitchcock that earned her incredible fame in the business.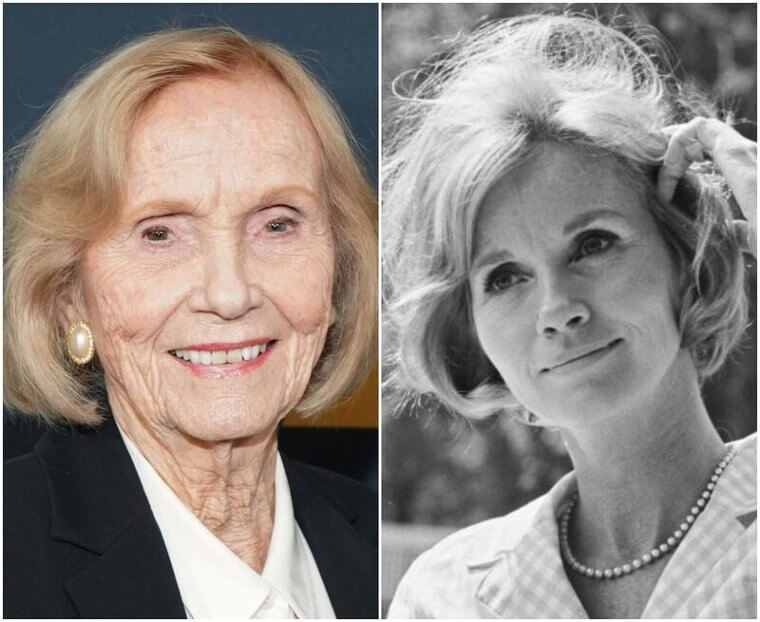 Despite huge success, she is one of those actresses in the industry who remains humble. Eva Marie Saint chose to go for roles she found interesting rather than just for the sake of money. A personal achievement for her was that she never needed a divorce attorney. She married Jeffrey Hayden, a television producer, and director, and remained married to him until his death in 2016. After her rise to stardom, Marie prioritized spending time with her family, and put movies on the back burner for a short while. Over the last 50 years, she has found time for her passion for acting and family by taking occasional breaks. What a woman!

Loretta Lynn – 90
If you have an appreciation for country music, then you must know about Loretta Lynn. This American country music star is known as a self-made phenomenon. She was only fifteen years old when she married her husband and soon after, she gave birth to her first child. In 1953, her husband gave her a guitar as a birthday gift. Inspired by the gift and her drive for learning, she went on to write songs and perform in small venues around Washington.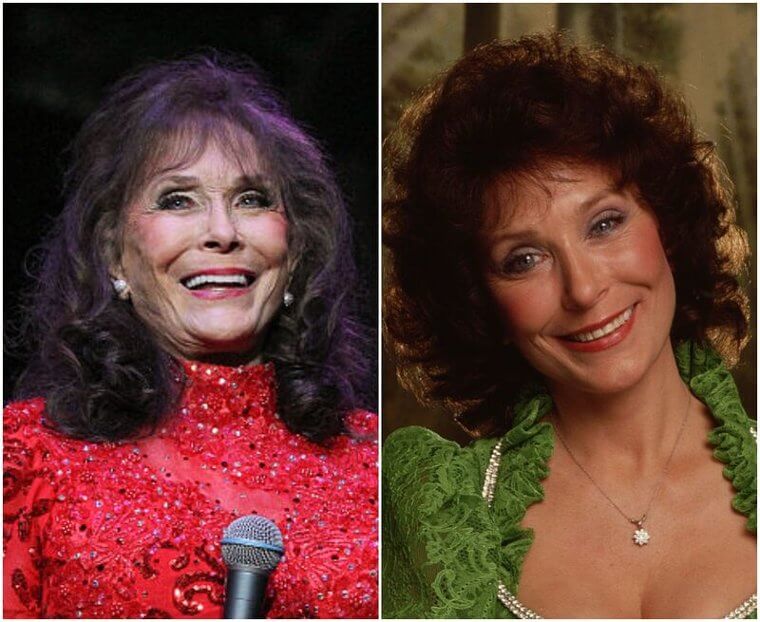 With her incredible talent, big names soon showed interest to produce an album for her. In 1960, she released her first-ever album entitled Honky Tonk Girl. Her first number one hit proved that she could be on top again. Even at the age of 88, Loretta Lynn can still enchant her fans from all around the world. She has been performing for more than six decades, topping the charts 16 times with the song "You Ain't Woman Enough" all the way back in 1967. Loretta Lynn earned recognition as a legendary artist for writing music on topics affecting specifically women, such as birth control, childbirth, and being widowed. In the years that followed, she is still as magnificent as ever, continuing to release music.

Vera Lynn – 103 (Passed)
Vera Lynn was an English singer who was born in March 1917. She was one of many musical performers who gained incredible fame during World War II. Aiming to help people embroiled in the fight, she often traveled and held musical concerts for troops in India, Egypt, and Burma. Later on, she pursued a career in acting as well. Some of her most notable works in the early '40s are Rhythm Serenade, We'll Meet Again, and One Exciting Night.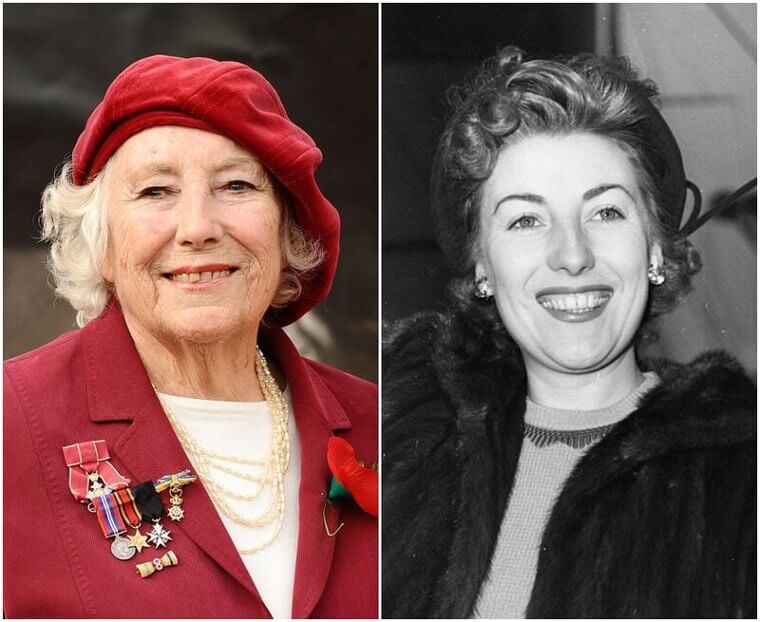 From films to TV, she appeared in all. She gave brilliant performances for Gala 65, Ave Maria, and in the television series, Whack-O! However, it seemed that her first love would always be singing. She recorded popular songs such as "We'll Meet Again", "The White Cliffs of Dover", "A Nightingale Sang in Berkeley Square", and "There'll Always Be an England". Most of her music was written for soldiers. She was a recipient of the British War Medal and was named as an official Dame of the United Kingdom. Sadly, Vera Lynn passed away on 18 June 2020 at her home in England at the age of 103.

Beverly Cleary – 104 (Passed)
Beverly Cleary is an American author who was born and raised in McMinnville, Oregon. She first attended Chaffey College to become a children's librarian, but after two years, she was accepted into the University of California at Berkeley's BA English program. Cleary dedicated her life to writing literature books for children. Some of her most popular characters are Henry Huggins, Beatrice "Beezus" Quimby, Ramona Quimby, and Ralph Mouse.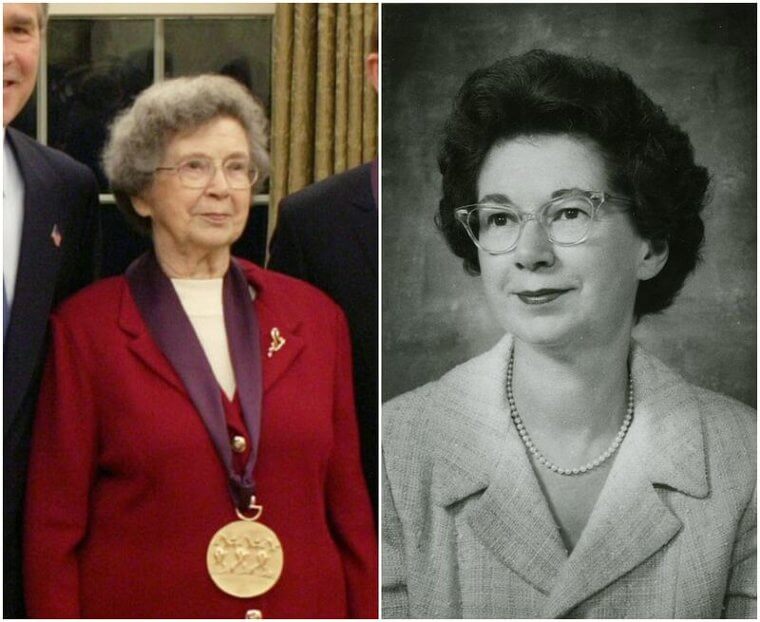 Beverly Cleary received multiple recognitions for her work. In 1981, she received the National Book Award for her book entitled Ramona and Her Mother and the Newbery Medal for Dear Mr. Henshaw in 1984. In the '90s, she wrote more books which gained incredible success as well. In 2010, her book, Ramona and Beezus, was adapted into a film that starred Selena Gomez and Joey King. In appreciation of the author's contributions to American literature, she was regarded by the Library of Congress as a "Living Legend".  Beverly passed away in March 2021 at the age of 104. 

Jackie Mason – 93 (Passed)
Jackie Mason was a highly-regarded American actor and producer. This simple man from Wisconsin, with an instantly recognizable voice, was considered one of the greatest stand-up comedians of all time. His first occupation was being a rabbi in Pennsylvania. However, it seemed that making people laugh was always the thing he wanted to do. He resigned from his position and tried his luck in the entertainment industry. He knew he was talented enough.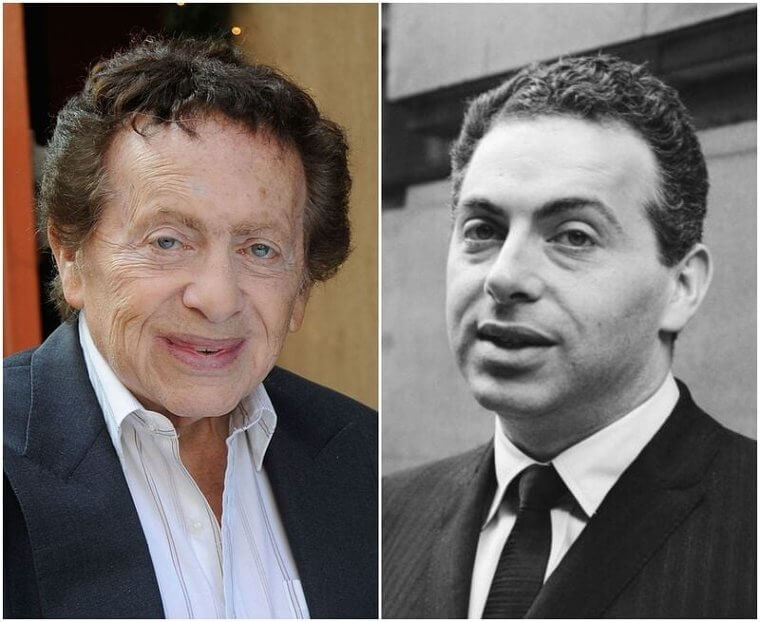 His acts mostly centered on his Jewish background, race, and politics. His approach to comedy captured the hearts of Broadway audiences which contributed a lot to his estimated net worth. He could run a solo show and never failed to make his audiences laugh. However, he had gotten himself into trouble when some of his jokes came too close to being offensive. More recently, news surfaced that his marriage was an open one when he called the cops on his then-girlfriend for attacking him. Despite his domestic issues and history of a loose relationship, he lived comfortably on his estimated net worth of $9 million. Sadly, on July 24, 2021, Mason passed away at the age of 93, after spending two weeks in the hospital. A good friend of Mason, Raoul Felder, said, "We shall never see his like again. This was a mold that was broken. We're going to miss him." The comedy legend had loved ones by his side when he passed.

Bob Newhart – 92
Bob Newhart is a successful American actor and comedian who earned most of his fortune from the sales of his comedic monologue albums. He was a copywriter back then who received his big break when he and his friend recorded their outrageous conversation. The tape was then used as his audition piece. It didn't take long for him to receive an offer for a recording contract.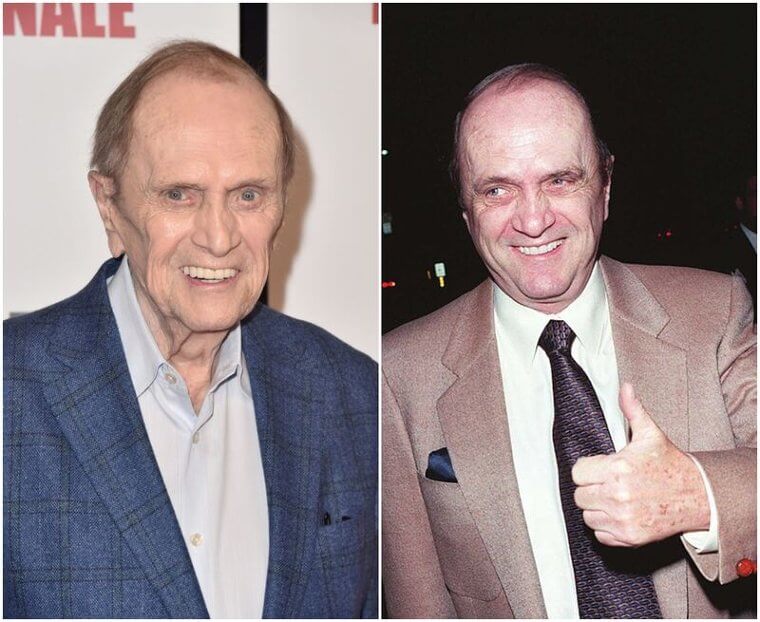 Bob Newhart is one of the pioneers in deadpan comedy and is well-loved by American audiences. Aside from being a stand-up comedian, he went on and starred in two sitcoms that were performed live. However, after decades of performing, his life-long smoking habit forced him to retreat from the profession he loved dearly. He had given up smoking and made sure that he would not have problems in the future. Anyway, he can easily do so with $65 million in the bank.

Norman Lloyd – 106 (Passed)
Norman Lloyd was born in 1914 in New Jersey. At the tender age of nine, he began his acting career and by 17, he became the youngest person to secure an apprenticeship under the famed May Sarton. In the 1930s, he got a big break when he began working with the director, Joseph Losey, who eventually pushed him to audition for his first-ever Broadway role in Noah. He played on several Broadway shows and his performances got the attention of big names in film production. His debut film was made in 1942 where he starred as Frank Fry in Alfred Hitchcock's movie, Saboteur. Since then, offers for films came flooding to his doorstep. However, during World War II, he was denied work and effectively blacklisted from the industry because of the conflicts brought on by his political beliefs.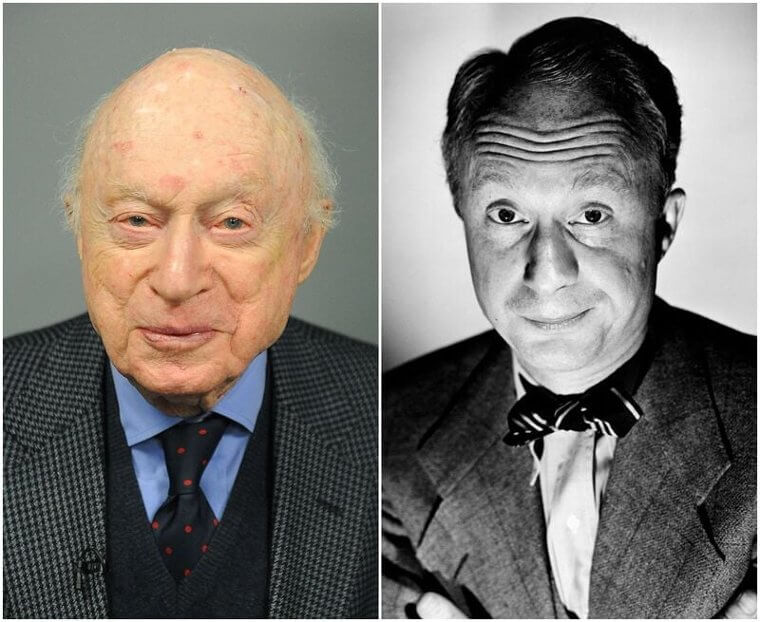 It could have been the end of his magnificent career if not for Alfred Hitchcock who helped him get back on track by hiring him as an associate producer and director for his television series. It was not until the late '70s that he returned to acting at first on television and then to film in 1989 for a role in the famed, Dead Poets Society. Norman passed away in May 2021 at the age of 106. 

Chuck Yeager – 97 (Passed)
Chuck Yeager was one of the most famous brigadier generals of the United States Air Force. He was born and raised in Myra, West Virginia. When he was a teenager, he went to a military camp. Right after his graduation, he decided to join the U.S. Army Air Force. He showed amazing skills as an aircraft mechanic that ultimately led him to become a pilot. During World War II, he became one of the greatest pilots in the Armed Forces. He was one of the most respected as well.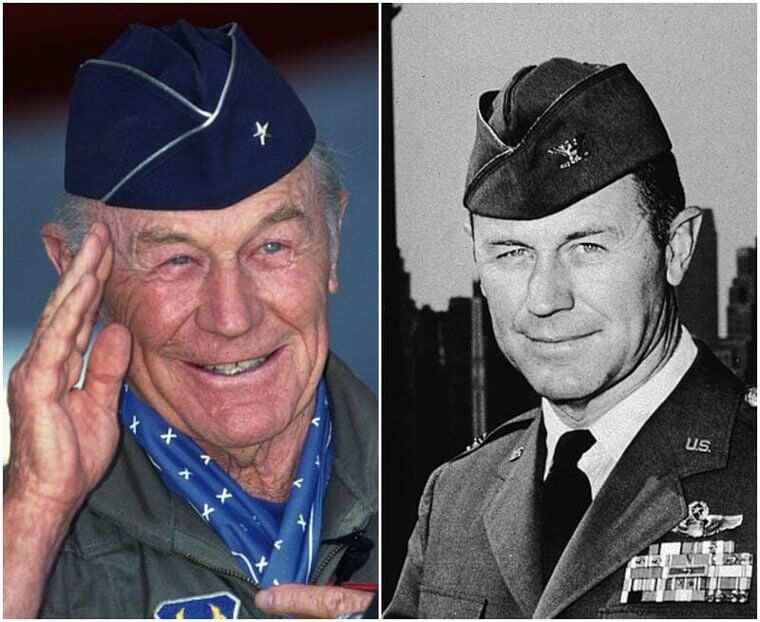 He survived the war and later on worked at Muroc Army Air Field as a test pilot. In 1947, he flew the X-1 at Mach 1.07 at 45,000 feet and became the first-ever pilot to break the sound barrier. This event inspired him to break multiple altitude and speed barriers. Before his retirement, he left a legacy that was extremely useful in the development of the space program. His life inspired a filmmaker which produced the movie, The Right Stuff, where he was portrayed by actor, Sam Shepherd. Sadly, Yeager passed away at the age of 97 in December 2020 in a hospital in Los Angeles.

Henry Kissinger – 99
Dr. Henry Kissinger is an American diplomat who has numerous political achievements and accomplishments. He was born in Furth, Germany in 1923 and came to live in the United States when he was five. In 1943, he became a naturalized U.S citizen. With his skills in politics, he earned the position of National Security Advisor. Later on, he worked as the Secretary of State at the time of Presidents, Richard Nixon and Gerald Ford. Even after giving up the position, his opinions were widely sought after by the succeeding U.S. presidents and even other world leaders.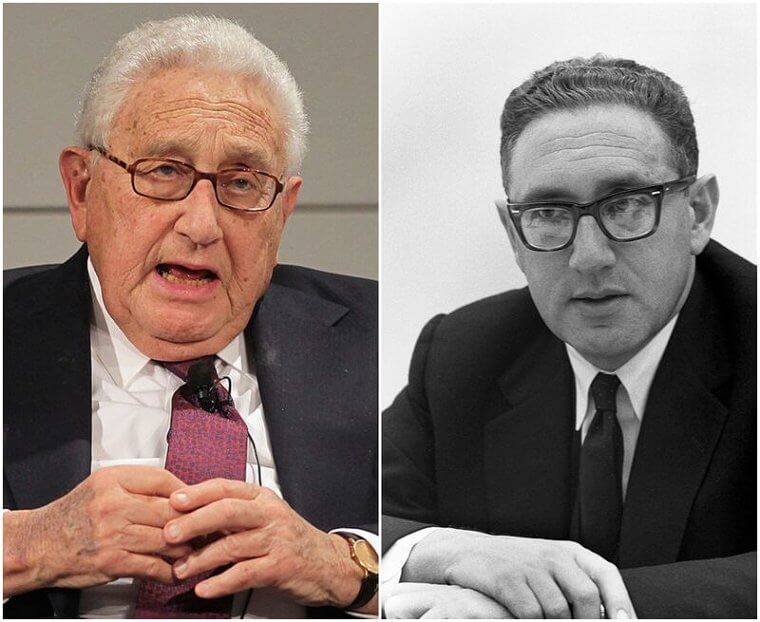 One of his greatest controversies occurred when he received the Nobel Peace Prize for his negotiations in Vietnam. However, there were many naysayers who didn't believe that his trip had been successful. When they were proven right, Kissinger attempted to return the prize. He wrote books that discuss politics and they have become assets to the country. Today, his financial advisors don't have much of a problem advising him on how to spend his $20 million in net worth.

George H. W. Bush – 94 (Passed)
George Herbert Walker Bush was the 41st President of the United States of America. Before assuming the Presidential office in 1989, he was a congressman, Ambassador, and Director of Central Intelligence. He also served as the 43rd vice president of the country.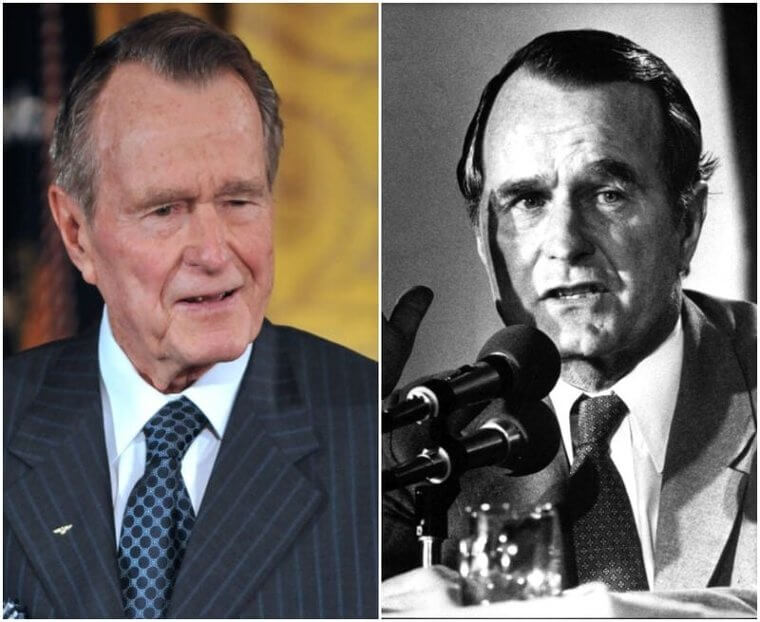 Before becoming a politician, George had already made a fortune for himself through his successful business investments. He was already a millionaire before he entered the world of politics. He succeeded Ronald Reagan at a time when the communist regimes in Europe were falling apart. He may be the oldest politician to take on the presidency, as well. However, his extensive experience allowed him to earn high approval ratings from the people. His eldest son followed in his footsteps and became the 43rd president of the nation as well. After his presidency, he enjoyed golfing and playing with his great-grandchildren. He had $25 million in his bank account before he passed away on November 30 2018 at the age of 94 at his home in Houston.

Robert Conrad – 84 (Passed)
Robert Conrad was a stuntman, singer, and actor. His most famous role was Secret Service agent, James West, in the popular 1960s television show, The Wild Wild West. In this role, he actually did his own stunts. Once, his decision to forgo a stunt double nearly cost him his life. When filming an episode titled "The Night of the Fugitives," he dove from the top of a staircase, lost his grip on a lighting fixture, and landed on his head after falling a gruesome 12 feet. In addition to The Wild Wild West, he was in the television series, Black Sheep Squadron, where he played WWII figure, Pappy Boyington.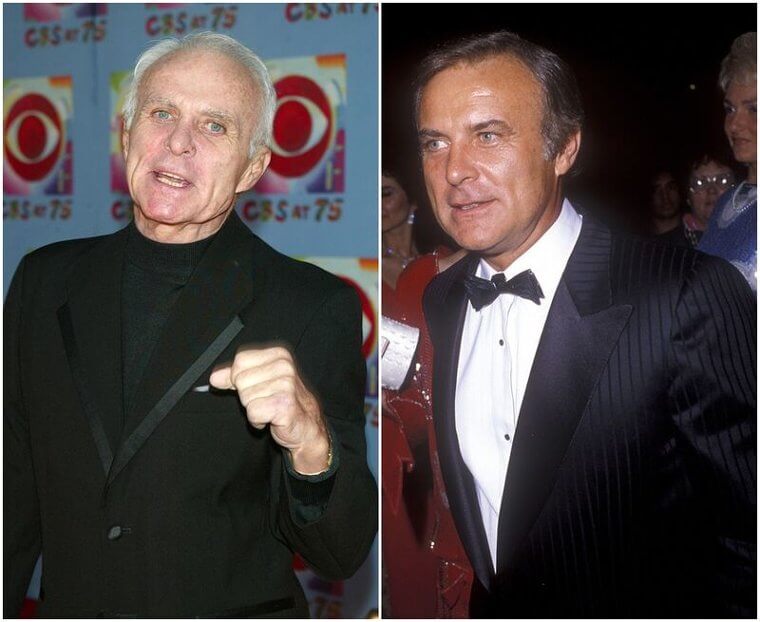 In the late 1950s and early 1960s, Robert Conrad also began a singing career. He signed onto the Orfeon label in Mexico and released two pop/rock albums. In his music career, he went by the stage name, Bob Conrad. He was the host of a weekly two-hour national radio show called The Lounge with Robert Conrad. On his show, he took audience phone calls, answered emails, and talked about his life and career. Unfortunately, Conrad was convicted of drunk driving after he was involved in a head-on collision in 2003. Two years later, the other person involved in the crash died, supposedly as a result of his difficult recovery from the accident. On February 8, 2020, Conrad passed away at the age of 84 from heart failure.

Carol Channing – 97 (Passed)
Carol Channing made a name for herself in the industry, thanks to her very unique voice. She was an American actress, singer, and comedian who accidentally discovered her theatrical talents when she helped her mother distribute the Christian Science Monitor while they were still living in San Francisco. Seeing that she could do wonders for musicals, she was invited to take part in Hello Dolly which marked the official beginning of her career.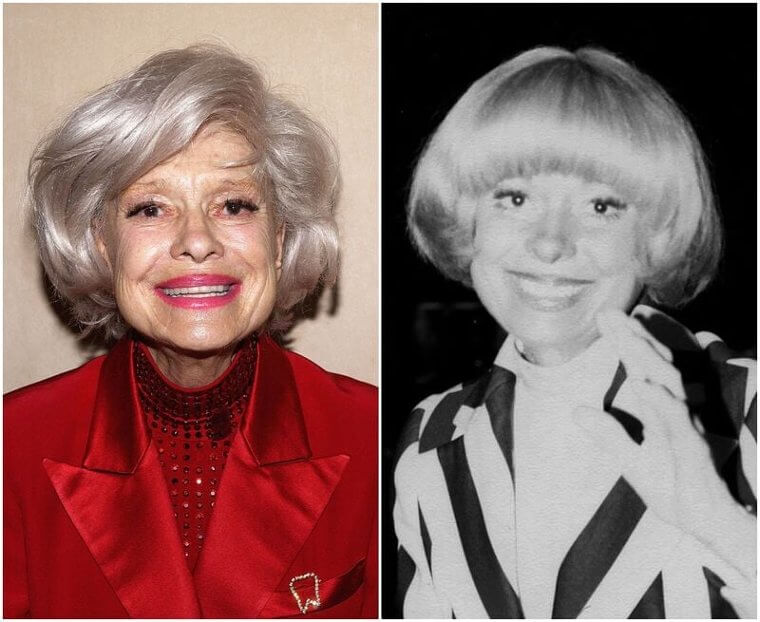 After a brilliant performance, she starred in Thoroughly Modern Millie and Gentlemen Prefer Blondes as well. From films, she successfully made it to television wherein she shared her singing and acting talents with a wider audience. Although her married life was not as successful as her career, she had competent divorce attorneys and still managed to keep cool and calm with $25 million in the bank. Despite nearing a hundred years old, Channing still looked healthy and amazing! She said that it could be credited to her avoidance of alcohol and inorganic foods. But sadly, on January 15, 2019, Channing passed away at the age of 97 from natural causes at her home in California.

Ann-Margret – 81
Ann-Margret was born as Ann-Margret Olsson in Stockholm, Sweden on April 28, 1941. When she was five, her family decided to move to the US in search of a brighter future. During her elementary school days, she discovered her talents of singing and dancing, after being enrolled in dance classes. From then on, she never stopped pursuing her dreams and eventually, she began performing with a group known as the Suttletones. When the touring group was in Las Vegas, her beauty and talent captured the interest of George Burn who then invited her to join his annual holiday show. That moment was pivotal for her career.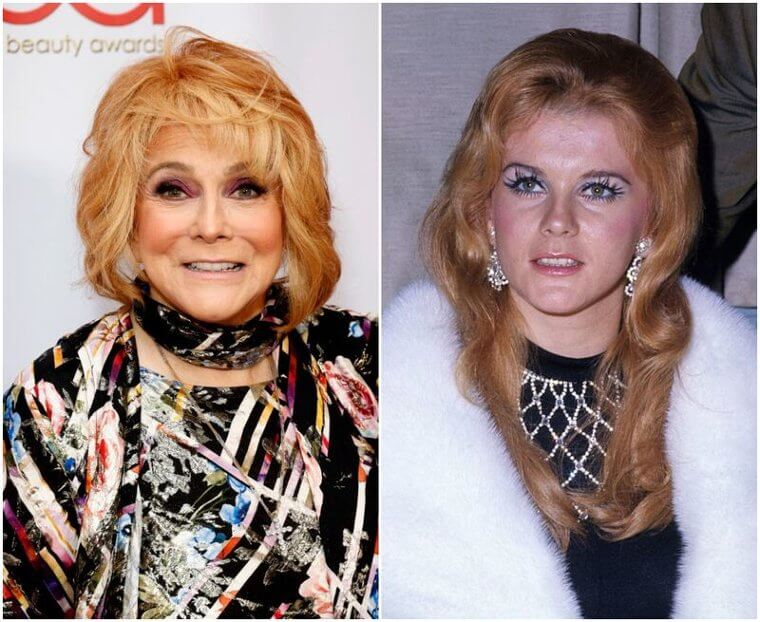 Ann-Margret spent most of her early life working in musical films. Her Swedish looks and incredible talent opened the door to world stardom. She also became famous for singing gospel songs in the latter part of her career. Ann-Margret never married but was romantically linked to the one and only King of Rock 'n Roll, Elvis Presley, though it didn't last past their collaboration on the film, Viva Las Vegas. She does not appear to have any regrets, as she has five Golden Globes and some $20 million to share with her family.