Many fun times can happen outdoors with family, friends, or even alone, but things can go from relaxing to downright scary in the blink of an eye. Being street-smart won't help you in the event of a natural disaster. Knowledge is half the battle, but even that might not be enough to be prepared against lightning strikes or flash floods. If you find yourself in a spot where you can't get weather updates on your Smartphone, then you'll want to memorize these 35 signs of an imminent natural disaster.
Watch Out for Patches of Land With J-Shaped Trees
If you've been out hiking in the forest and came across a patch of trees bent at the trunk to form a J-like shape, then you should thank your lucky stars that you weren't there to see what bent it. No, the culprit wasn't giants but rather a landslide.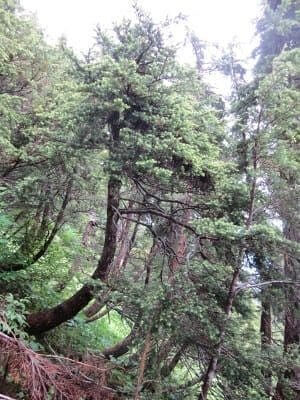 The moving ground puts the tree trunk at an angle, and as it grows it naturally wants to extend to the sky, thus the J-shape. Another sign of an upcoming landslide is cracks in the ground, whether it be on the sidewalk, the street, or the forest. Keep in mind that, if a landslide occurred before, it'll most likely occur again. Landslides most likely occur on sloped lands, so if you live in a flat area, you should be fine.

When the Ocean Level Drops, Something Is Up
If you're strolling through the beach along the coasts of the Pacific Ocean, named the Ring of Fire, and you notice the water start to recede, this is a definite "uh-oh" moment and you need to run away. Don't waste time admiring the exposed coral reefs and plucking exotic seashells. A tsunami is coming and it's coming fast.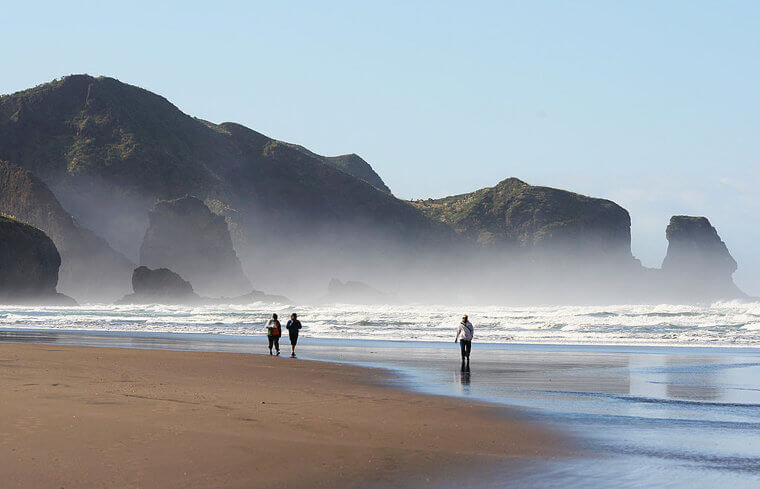 Tsunamis are formed by underwater earthquakes and volcanic eruptions which move tons of water around the spot away and toward land. The rushing water can move quicker than a jet plane – about 500 mph – across the ocean. Tsunamis don't just occur in the Ring of Fire either, evidenced by the catastrophic tsunami that formed in the Indian Ocean and killed over 200,000 people in Indonesia in 2004.
A Wall Cloud Might Just Blow You Away
Cloud gazing is something you find yourself doing when there's nothing else to do. It's a great way to waste your life away, but you could make use of it by becoming an amateur storm spotter and searching for wall clouds.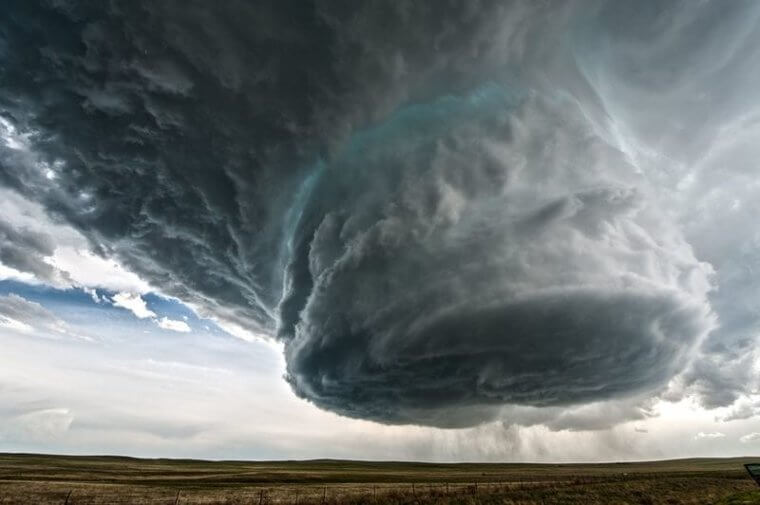 If you spot one, run for cover. Wall clouds are closer to the ground and stretch up to five miles long. Quick-rising air decreases the atmospheric pressure below the storm, creating a wall cloud. If the wall cloud is rotating into itself, prepare yourself for a tornado that will sweep everything in its path. Alert the town elders and hide in your basement.

Watch Out for Choppy Waters When at the Beach
Choppy waters carry seaweed and debris away from the shore. They usually affect one particular area of the beach which becomes discolored and is separated from the rest of the ocean by a line of waves.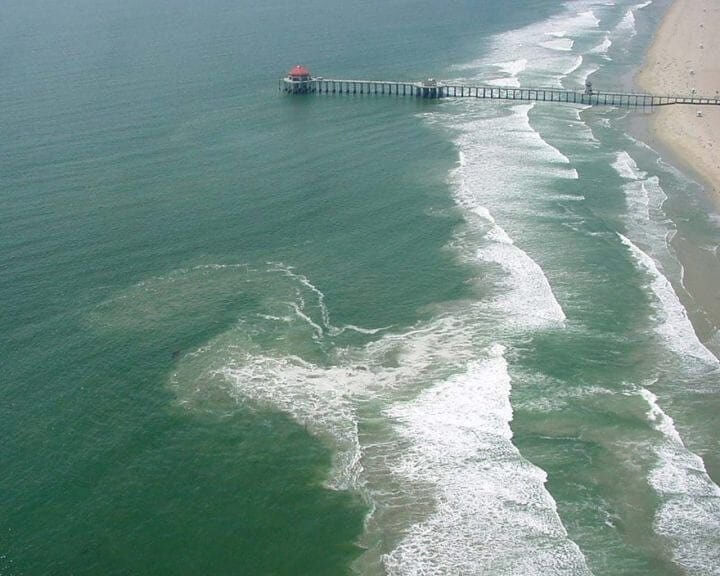 This occurrence is called a "rip current" which happens under the surface of the water, pulling everything away from safety and sending it to the center of the ocean. Rip currents reportedly kill over 100 people in the US every year. They're also responsible for most cases of rescue by lifeguards. You can find rip current reports on your smartphone, but if you find yourself trapped in one, you need to swim parallel to the shore until you've broken past the line of waves then make a beeline to the shore.
Stampedes of Tiny Animals Mean an Earthquake Is Coming
Since Ancient Greece, people have reported animals – snakes, rats, insects, what have you – fleeing from the hidden crevices in their homes several days before an earthquake.
However, science has not found a correlation between these animals' mysterious urge to leave and earthquakes. This is mainly due to the fact that scientists have yet to capture a specimen on the move after detecting tremors. In a general sense, like humans, animals can feel that an earthquake is coming a few seconds before it hits. However, they feel sudden waves whereas we just have that inkling. Next time you see spiders, rats, and other nightmarish creatures evacuating your premises, go with them to safety.

If Animals Are Stampeding Your Way, They're Probably Escaping From a Forest Fire
Conversely, if animals are stampeding your way, a forest fire is probably pushing them out of their habitat and into yours. Certain species like amphibians stay in the fire but burrow underground to escape it. Others, however, will crush your cars to escape burning to death.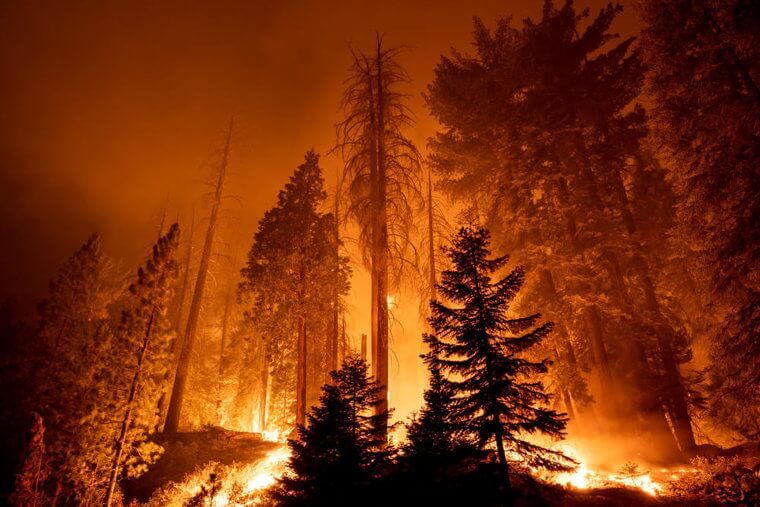 You're probably thinking that donkeys, foxes, or birds will make a graceful get away from the flames and certain doom, but just like you, they'll do anything to survive. Unfortunately, this also means animals will get trapped under logs or in between trees and experience an excruciating death. Sorry to end this on a low note, but life is not a Disney movie.
Your Hair Standing on End Is a Precursor to a Lightning Bolt
Getting struck by lightning is like winning the anti-lottery, but more people succumb to lightning strikes that shark attacks every year. However, the number of lightning-related deaths has plummeted since the 1940s mainly due to increasing awareness and advancements in medical technology.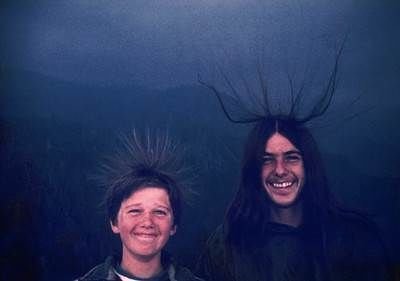 A clear indication that a lightning bolt is about to strike is your hair standing and your jewelry beginning to buzz. If you can feel these two things, seek shelter immediately or crouch low to decrease the amount of surface area you cover. Make as little contact with the ground as possible by resting on the balls of your feet and running for safety.

When Sharks Head for Deeper Waters, a Hurricane Is Coming
Next time you're out in the middle of the ocean and see a shark swimming towards the depths, ask it politely why it's doing so. Is it because it spotted a feast of fish or is it because it detected the starting signs of an incoming hurricane?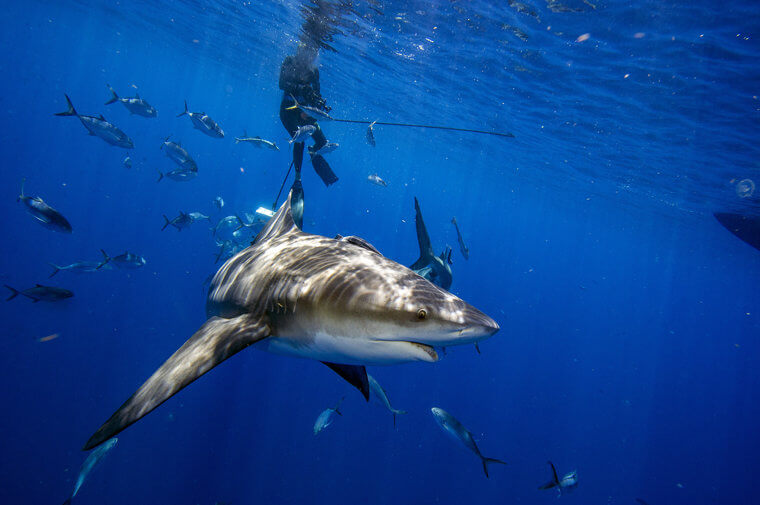 If you find most of your shark buddies are racing to the bottom, they've most likely detected a drop in barometric pressure, a clear sign that a hurricane is coming to town. Contrary to what popular movies like "Jaws" show, sharks do not have the sole mission of attacking humans. So instead of staying shallow and getting swept into nearby cities, sharks are trying to get to safety. Don't believe those fake pictures of sharks in flooded malls and streets, because these animals didn't evolve for millions of years to be that stupid.
Roars of Rushing Water Mean a Flash Flood Is Coming Your Way
Rain can be relaxing but only when it's not threatening to sweep your entire home away. If you live near a body of water and hear abnormally loud sounds of rushing water, get your loved ones and flee to high ground immediately.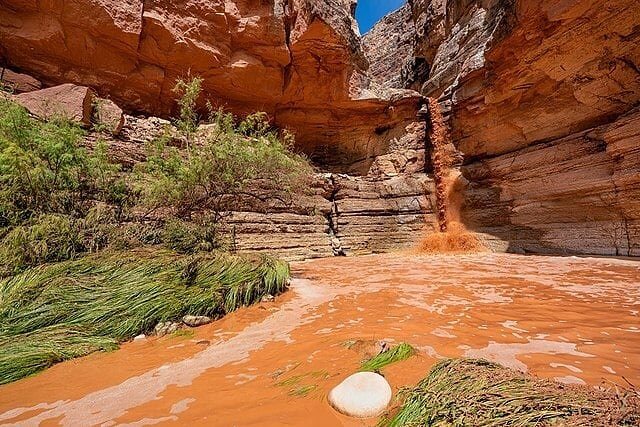 A flash flood is likely to occur and spill out into your town. In the US, flash floods are ranked as the second most deadly form of severe weather so you definitely don't want to get caught in one. Flash floods are powerful enough to carry large boulders, tear down buildings, uproot trees, and even demolish bridges. There are several reasons behind flash floods, including broken dams, overflowing levees, and heavy rain.

Can't Spot Any Golden-Winged Warblers? A Tornado Might Be Coming
This is for the avid birdwatchers out there who venture into the wild in search of hard-to-spot avian species. It's unknown why animals decide to up and leave before earthquakes, but golden-winged warblers are usually the first to skedaddle. In April 2014, researchers tracking a flock of golden-winged warblers in Tennessee noticed that none were left in the state.
After their initial confusion, they checked their geolocators and found that the entire group went 700 miles south to Florida for an early summer beach break. Earthquakes generate low-frequency infrasound, something we humans can't detect but birds like golden-winged warblers can. They decided to leave the state in search of safer lands without telling us. Selfish birds…
You Can Forecast Tomorrow's Weather by Looking for Rings Around the Sun or Moon
You've probably noticed at least once in your lifetime a halo formed around the sun or moon. These heavenly rings form when thin cirrus clouds drift above your location.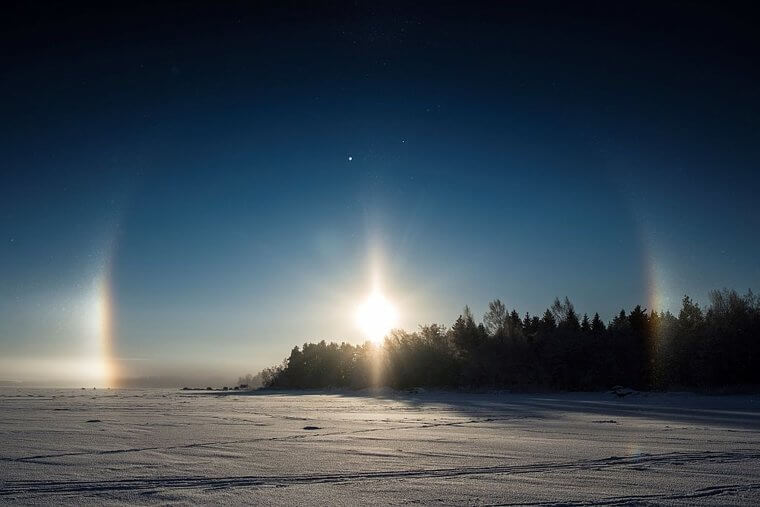 These clouds consist of particles of crystalized ice that split and reflect light, creating the image of a ring surrounding these astral bodies. Cirrus clouds mainly form before a storm so these rings could indicate that one will visit your city in a day or two. The air may seem clean and crisp now, but a low-pressure system will surely put an end to that.
If Dead Fish Litter the Beach, Steer Clear of the Water
A single dead animal on the beach probably doesn't mean anything, but if the entire beach is littered with rotting carcasses, there's a high chance that the water is toxic. "Red tide" is an event where a certain species of algae known as "Karenia Brevis" makes its way to large bodies of water and pollutes it.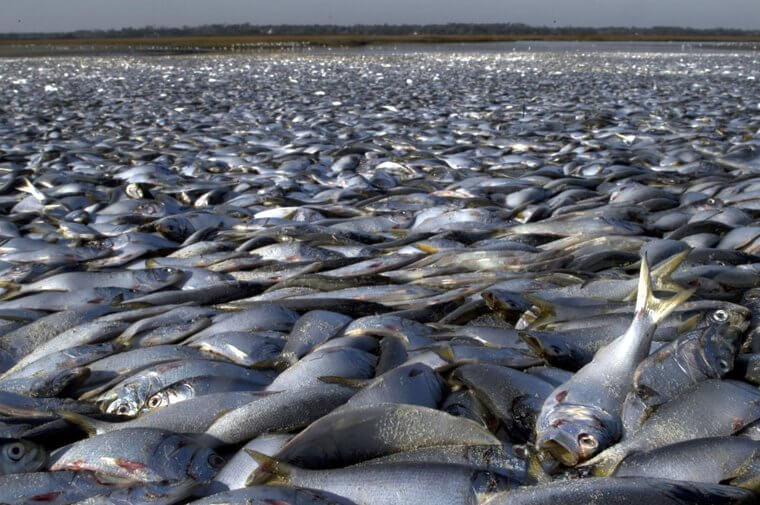 It stems from the Gulf of Mexico and spreads to all saltwater bodies of water in the world. A clear sign that your beach is tainted is it has a reddish or brownish hue, but only if the water was clear or blue beforehand. Symptoms of exposure to red tide include respiratory problems like coughing or itchy throat. Treatment is simple and can be done at home; simply rinse off and towel off.
If Your Pet Dog Is Sniffing One Part of Your Body Constantly, Talk to Your Physician About It
Even though dogs don't speak our language, they can communicate with us fairly well. Their wagging tails let us know they're happy, and when bearing their teeth, they're asking you to play with them (it's a joke).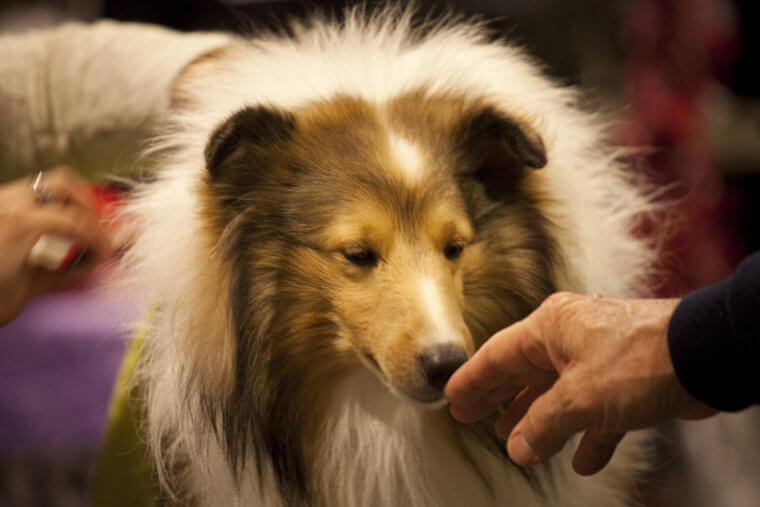 They can actually be helpful in the medical field by sniffing or licking certain parts of your body plagued by an unforeseen condition. Dogs have a powerful sense of smell which allows them to sniff out the beginning stages of cancerous growths. It's proven that dogs can differentiate the smells released by patients with and without cancer. Give your dog a hug and let them know that they are a good boy or girl. They deserve it.

Cracked Snow Could Indicate an Upcoming Avalanche
Skiing, snowboarding, heli-skiing, and heli-snowboarding are all fun and games until an avalanche rolls down the mountain and swallows anything and anyone in its path. Avalanches can be impossible to escape since they can travel as quickly as 80 mph, and people caught in them usually end up at the bottom.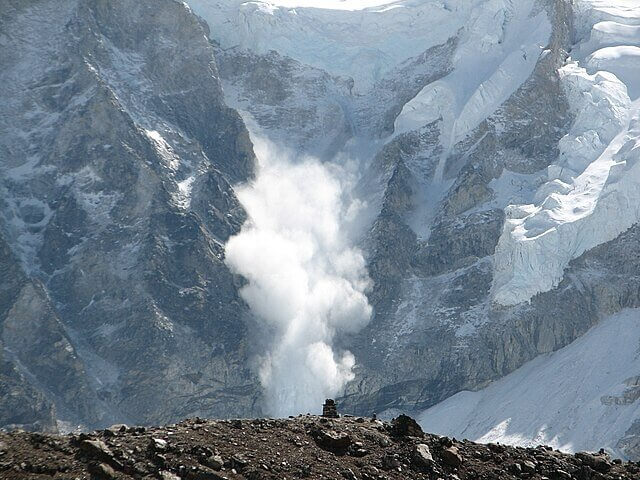 You should be conscious of certain signs in the snow, such as whether the snow feels hollow or produces a strange "whumping" noise when stepped on. Keep an eye out for cracks on the surface of the snow, especially after rain or snowfall and during warmer temperatures.
Rising Levels of Brownish Water Are the Sign of an Incoming Flood
A never-ending, torrential downpour of rain can cause overflowing streams, rivers, and lakes. This displaces the water to areas where humans and animals reside. If you see brownish, muddy water making its way toward your driveway, then prepare for a flood.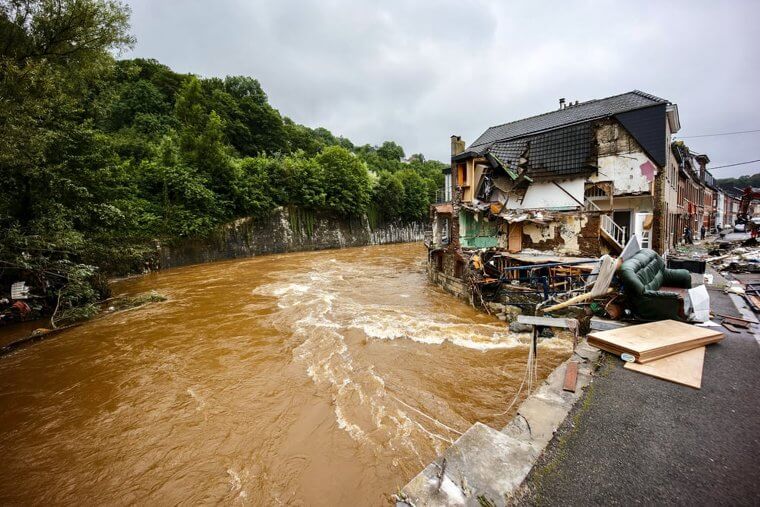 Getting caught in a flood while driving is the worst so avoid climbing into your vehicle during heavy rainfall. It's best to just turn the car around, drive back home, and use sandbags to cover any crevices in your home where water can enter. The weight of your vehicle cannot withstand two feet of water and could end up floating to the other side of town.
Abnormal Ocean Roars Mean a Tsunami Is Headed Your Way
The calm rumble of the ocean is a tantalizing song that can put people to sleep. However, when the ocean roars like a million hungry lions chasing one fat gazelle, then something is definitely up. If you hear this unfortunate sound, then run for higher ground since a tsunami is most likely coming your way.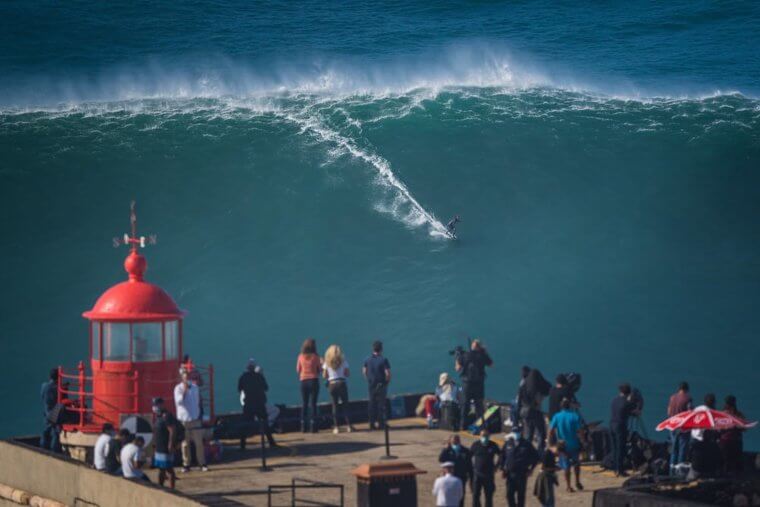 Most tsunamis form due to what happens underwater (volcanic eruption, earthquake, or even a crashing meteorite). 3.5 billion years ago, a humungous asteroid collided with our planet, creating tsunamis that traveled from coast to coast without fatigue. One day, we hope that NASA will have laser guns mounted on Halley's Comet blasting every asteroid headed our way.
A Green Sky Is a Precursor to Severe Weather
Green skies occur due to the red light emitted from a setting sun and blue light brought by storms. A green sky is a signal that a particular thundercloud is abnormally tall and warns that a tornado or hail could come at any time.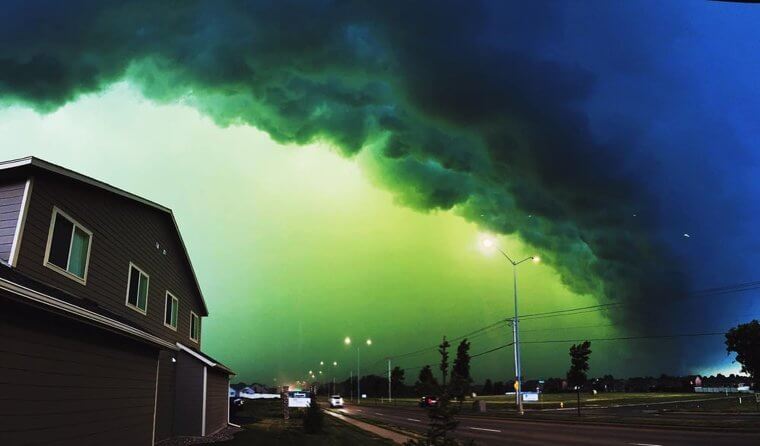 If the sky is green, don't Tweet that the atmosphere is celebrating St. Patrick's Day early this year. Get inside, down to the basement, avoid windows and doors, and wait for the storm out. This might end up being an overreaction since a tornado may never form but you're better off safe than sorry. You can always check the news to see the current status of the storm.

Stay Away From Lakes Located Near Volcanoes
If a lake resides within a hot environment that never cools down, such as near the foot of a volcano, it could potentially pop at any second. Underground magma is constantly pushing carbon dioxide upward to the bottom of these lakes, creating pressure by the tons.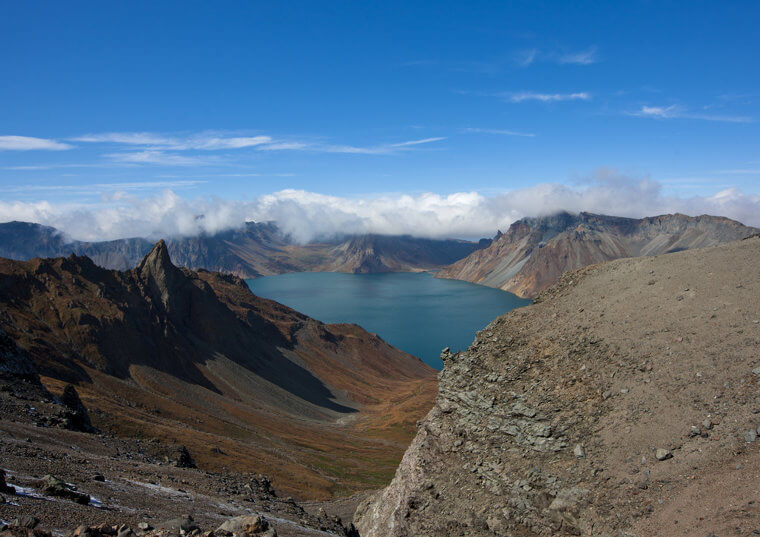 Since these areas are hot all year long, the gases and lake water don't mix, never giving the gas even the slightest crack to escape. However, if even the smallest of disturbances such as rainfall were to change the temperature of the lake, limnic eruptions, or a sudden eruption of carbon dioxide from the bottom of a lake would take place, blasting huge amounts of CO2 everywhere, potentially suffocating wildlife, livestock, and any unfortunate humans in the area. Nowadays, technology can identify the presence of these lakes, and teams are sent out to degas them.
Square Waves Will Take You Out to Sea
Beautiful, yes. Mysterious, also yes. Safe to play in? A resounding no. This ocean pattern may seem impossible to come to being since our planet isn't made of large pixels, but it's actually the formation of two colliding waves; an event known as a "cross-sea." As beautiful as it looks, for those at sea, this could potentially mean certain doom.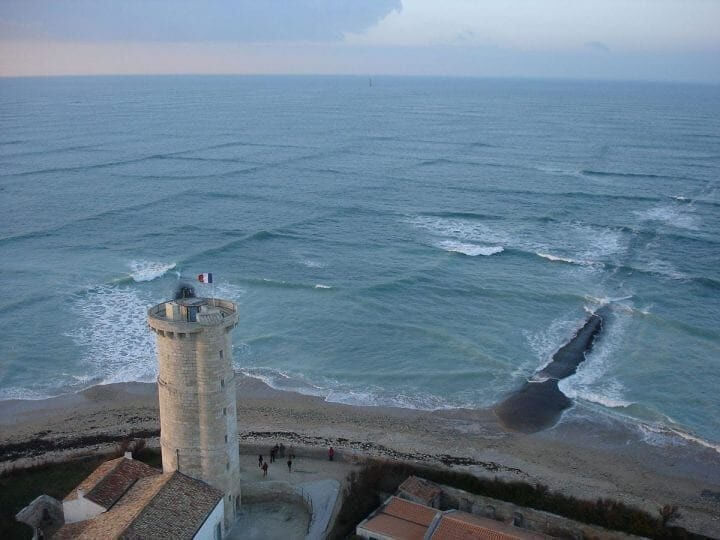 Beneath the surface of these checkerboard crosses are strong currents that take whatever they catch out to sea. The currents make it difficult to navigate so many ships caught in cross seas will end up wrecked. Although they can form in almost any part of the planet, they're most bountiful in the Isle of Ré in France and in New Zealand.

Hide in the Basement if You See Bands in the Sky
Whether you're watching them out of boredom or you're a cloud enthusiast, if you see long streaks of rotating clouds entering into the vast body of a thunderstorm, don't waste your time making notes. Seek a below-ground shelter away from windows and doors since a tornado is most likely forming.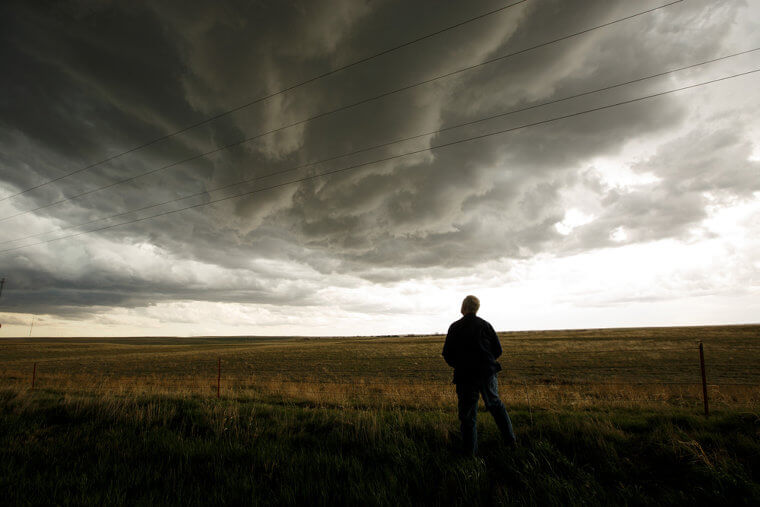 These streaks are known as "inflow bands" and indicate that a low-level storming is brewing at a distance. Inflow bands usually stretch from the southeastern or southern part of the storm and are relatively low in altitude. Pro storm spotters keep a watchful eye out for inflow bands to warn people about an imminent tornado.
Avoid Green, Smelly Water
If you live near or are visiting a body of water that's green in color and has an unpleasant odor, it's best to steer clear of it. Don't even think of dipping your toes in this dirty water or letting your kids or pets play near or in it.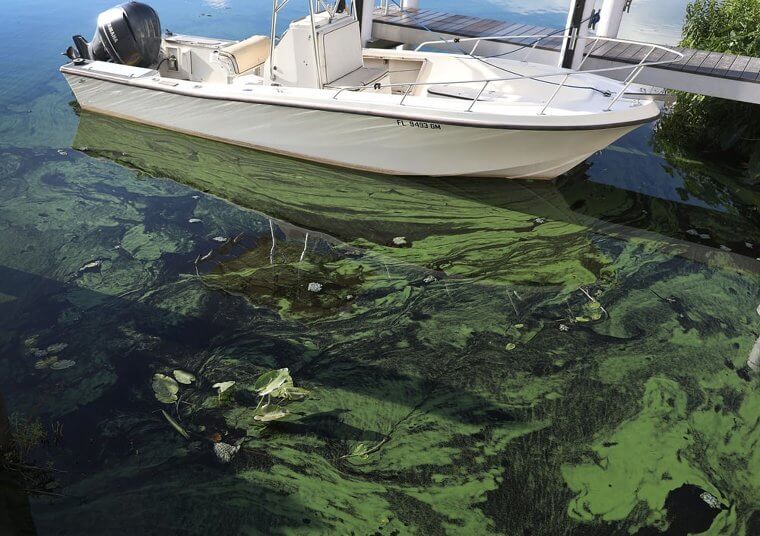 The discoloration of the water is caused by an algal bloom that explodes the algae count to astronomical proportions. Even if the particular species of algae isn't harmful, it's best to avoid it anyways. If toxic, it can lead to extreme nausea and even death in the worst case. Oftentimes, algal blooms are caused by humans dumping too much fertilizer into lakes, rivers, or streams.

Don't Enter Caves During a Full or New Moon
Certain caves found along beaches are accessible only during low tide. These caves are beautiful, exclusive, and seem like the perfect place for a summertime picnic, but only when you know the moon's schedule. If you're visiting one of these caves before the tide comes in, that might be the last thing you ever do.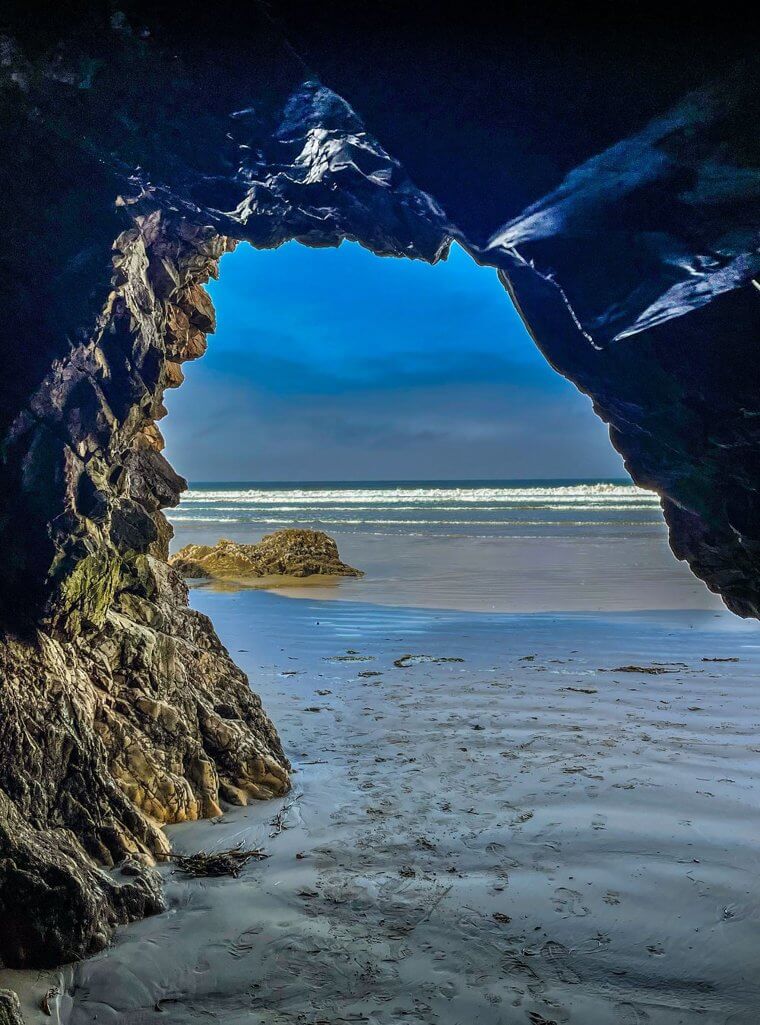 Tides can come at any time, but they're especially bountiful during full or new moons, an event known as "Spring Tide." Tides can become particularly high when the sun, Earth, and moon are in alignment. Essentially, the gravity of the sun and moon pull the water, increasing its height, and send it to fill all spaces near the beach.
A Rattlesnake Will Let You Know When It's Pissed
One of the most well-known signs that nature's telling us to go away is the rattle of a rattlesnake. Found at the end of its tail is a segmented tail made of keratin, the same protein human nails are composed of, as well as animal hooves and claws.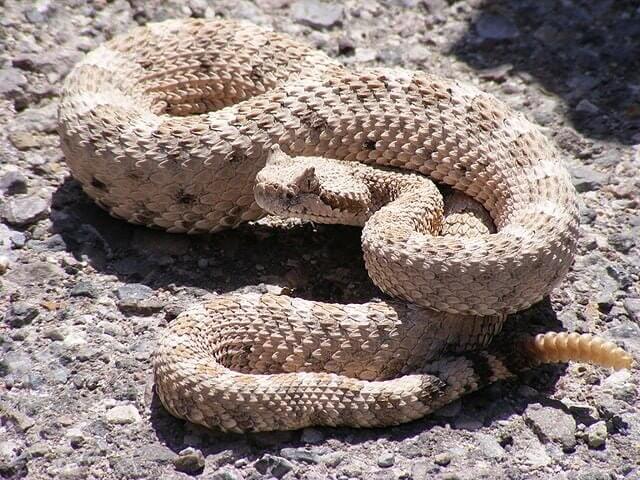 When the snake's tail shakes, these segments bump into each other, creating a hissing sound that everybody dreads. Thankfully, even newly shed rattlesnakes have their infamous ratting tail. They shake their behinds to let predators and enemies know that they're about to enter a world of pain. If you persist, the snake will strike in the blink of an eye, injecting a small but deadly amount of venom. Rattlesnakes usually save their venom for hunting small prey, but when pushed into a corner, they'll do whatever it takes to make it out alive.

"Red Sky at Night, Sailor's Delight…
"Red sky in the morning, sailor's warning." This is a common saying that many sailors use to predict future weather conditions. But is there any truth in this old adage? Apparently so. A red-tinged sky is produced by sunlight bouncing off airborne water vapor and dust particles. Weather generally moves from the west to the east, so when the sky becomes red, it can be a clear sign of what's to come.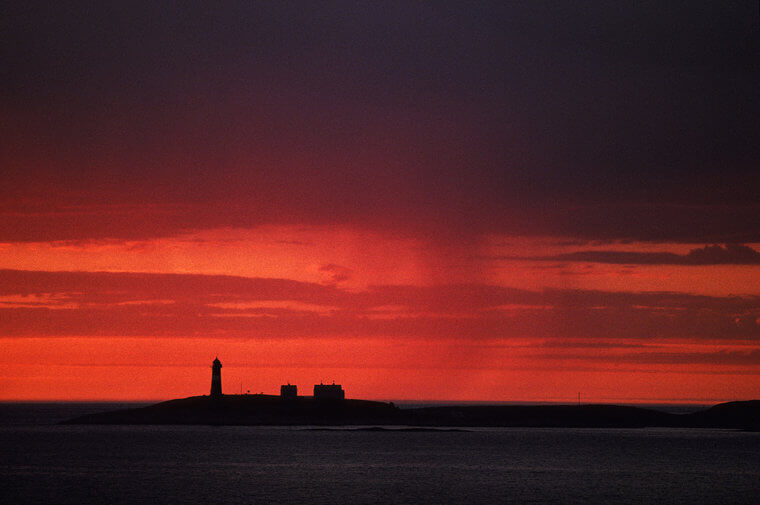 If the evening sky is painted red, this means good sailing weather is on its way. This indicates that whatever dangerous conditions that are forming, they are heading away from you. However, if the sky is red in the morning, the good weather already passed and has been replaced by a low-pressure system, indicating that a storm is knocking at your door. Keep the yacht at bay and stay indoors.

Imminent Volcano Eruption Signs
Volcanoes can be exciting places to visit, but if the story of Pompeii tells us anything, it's this: volcanoes should not be taken lightly. So how exactly can you tell whether one is about to blow? The first telltale sign is small but noticeable earthquakes under the volcano.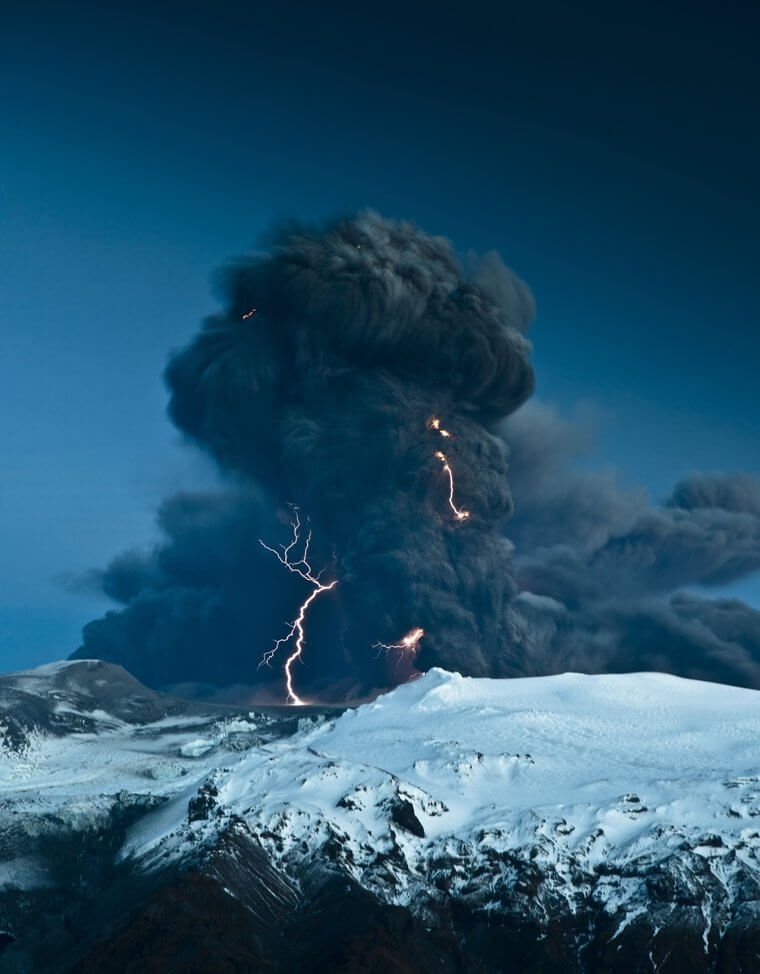 Additionally, the volcano will begin to swell, releasing more gas and heat. Volcanologists (that's a real thing, look it up) are on the constant lookout for soon-to-erupt volcanoes via satellites and other scientifical instruments. Sometimes, nature's warnings are too vague to read without the help of technology, but even then it'll be hard to detect the increased presence of water vapor, the most abundant gas emanating from an angry volcano since there's so much of it already there.

If You See a Funnel Cloud, Seek Shelter
Funnel cakes can cause a warm, tingly feeling in the tummy, but funnel clouds should make your stomach drop. Funnel clouds are cone-shaped clouds that pop out before and during storms. Similar to every other type of cloud, funnel clouds consist of condensed water droplets.
However, the danger of funnel clouds comes when it begins rotating, potentially turning into a tornado. If it makes contact with the ground, it'll begin spinning at high speed and suck up anything in its path. The odd thing about funnel clouds is that, if they're made of warm air, they'll leave havoc and destruction in their wake, but if they're made of cold air, they're basically harmless. Don't go touching a funnel cloud to see whether it's cold or not; just seek shelter in your nearest pub and wait for the whole thing to blow over.

Mushrooms Growing Near Trees Are NOT Edible
The deadliest types of mushrooms are a part of the Amanita genus, which includes the "death cap" and "destroying angel," names that do not exactly sound reassuring or particularly scrumptious. They may appear to be harmless and rather cute with their bulbous top and skirt with ridges, but looks can be deceiving.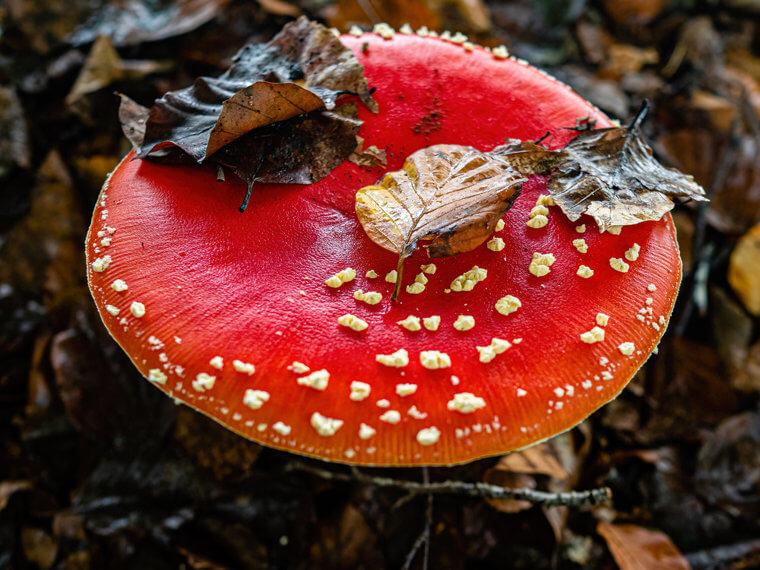 They come in all sorts of colors – yellow, brown, white – but their stems are always white. So how can you distinguish an edible mushroom from one that'll send you early to the grave? The rule of thumb is Amanita mushrooms grow near trees, fallen, or living. In fact, unless you have extensive knowledge in the field of edible plants in wildlife, don't put anything into your mouth. Also, don't go listening to your friend who went trekking that one time in 2001 and feels he or she has tamed the outdoors.

If You See a Brightly Colored Animal, Back Off
The good thing about humans is that we don't make a habit of eating random creatures found in the wild (mushrooms and berries don't count). However, predators like foxes and wolves do, and if we could take a page out of their book, it'd be this: stay away from brightly colored animals.
Certain animals evolve to have bright spots and stripes. This is the first and final warning that they are not something to mess with, and predators instinctually know that they are not safe to consume. Take, for instance, the monarch butterfly, a black-and-orange spotted butterfly that, when eaten, will cause vomiting. Coral snakes, pictured above, are brightly colored to let everybody know that their bite is worse than their hiss. However, there are some exceptions to the rule, such as the king snake which has black, white, and orange stripes, but kills by constriction rather than venomous bite.

Trees With Missing Bark or Deep Cracks Are About to Fall
A falling tree can lead to injury or massive damage to your home. If you live in the US, either way, you'll end up spending your life savings on hospital bills or home repairs.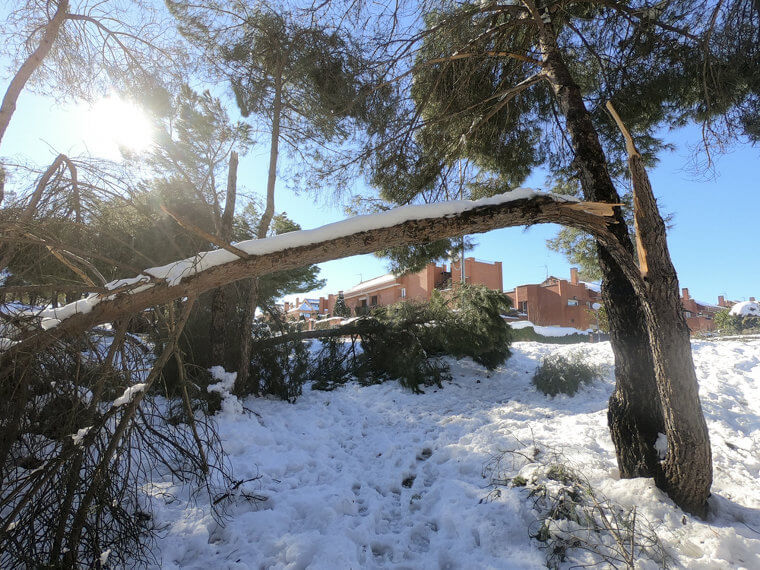 To avoid these astronomical costs, the best thing to do is to check the conditions of any trees you have in your yard. There are several signs that indicate a tree is unhealthy and has the potential to fall at any moment. Such signs include deep gashes in the tree's trunk and missing sections of bark. Other signs like holes, falling branches, and a thinning trunk could also signal the tree's waning health. If your tree looks as if it's beyond saving, take the chainsaw out and carefully bring it down before strong winds push it in the direction of your house.

Signs of an Angry Bull
More people die from cow attacks than shark attacks, which is quite surprising since cows are seen as docile creatures known for providing tasty steaks and delicious milk. They exert signs to let whoever or whatever know that they're unhappy about something.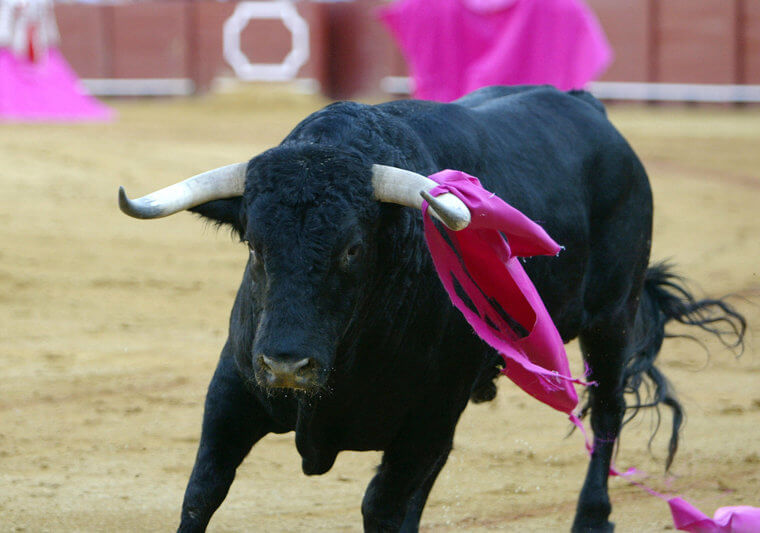 A snorting bull is never a good sign, nor is a bull that's stamping the ground with its hooves. A cow is equally as dangerous, especially if it feels that you're threatening its calves. If the cow or bull lowers its head and displays its horns in a threatening fashion, then you should walk backward until you're about 20 feet away. This lets the animal know that you're not trying to do anything shady and it'll soon lose interest in you.

Frog Songs Can Help Predict the Weather
More often than not, a frog's ribbit is innocent and harmless. However, if their croaks become more pronounced and more frequent, then a storm's a-brewing. Granted, a little rain never hurt anybody, but it could put a raincloud on your picnic and hiking plans. As for frogs, there's nothing they love more than a little precipitation.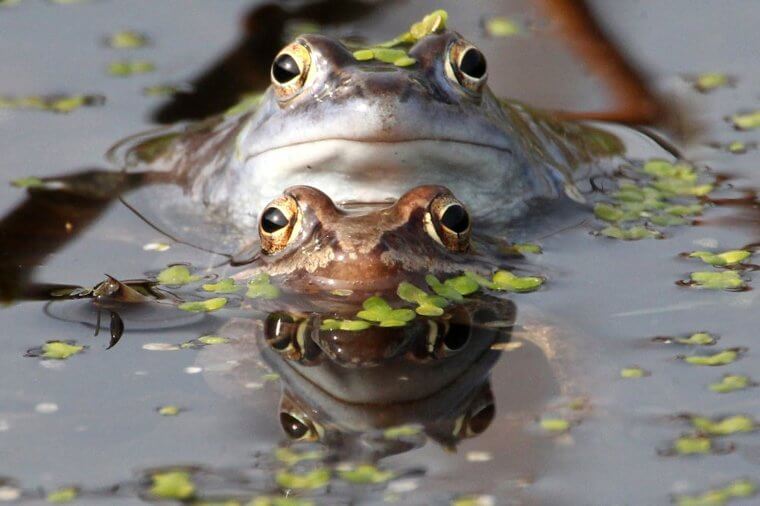 Frogs ribbit more loudly and frequently before and during rainstorms because they're on looking for potential mates. Frogs lay eggs in the water so when ponds fill with rainwater, they become the ideal environment for newly laid eggs. So whenever it rains, keep this piece of trivia in your mind: frogs are doing it.

Glossy Pavement Is Worse Than It Looks
Remember all the jokes about black ice on "Key & Peele's" comedy skit show? Well, the real black ice is nothing to laugh about. Black ice isn't actually black but rather translucent and reflects the color of whatever surface it's covering. This is what makes it such a hazard; you could be walking or driving on black ice without even knowing it's right below you.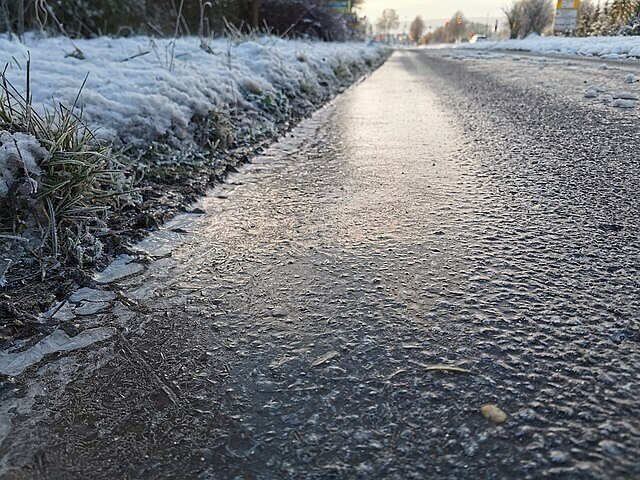 Black ice forms when it rains during near-freezing temperatures. The droplets of rain freeze the instant it makes contact with sidewalks or pavement. Black ice may form in patches, so you'll find both glossy and dry spots under your feet. The safest thing to do would be to listen to your meteorologist before taking the car out and just being extremely cautious while driving.

A Wall of Dust Means a Dust Storm Is Imminent
Anyone who's ever spent more than a year living in the Southwest of the U.S. will tell you that dust storms are a common occurrence. If you're visiting the area and encounter one of these storms while driving, do the smart thing and pull over, park your car, and turn your car's headlights and taillights off. Dust storms impair vision and can cause road accidents.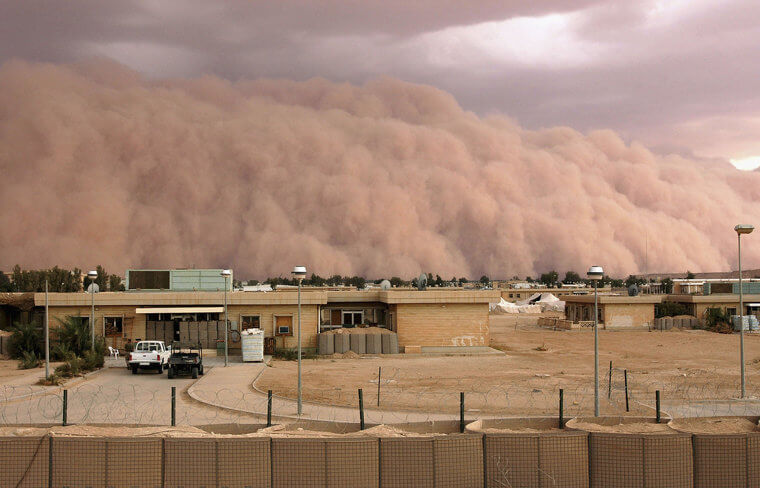 It's crucial that you keep your car's lights off while parked on the side of the road so other motorists don't mistake you for a moving vehicle. If you can't find a spot to get off, keep driving slowly, turn your high beams on, and honk your horn every now and then until you find a place to safely park.

Signs of an Imminent Skunk Attack
A skunk's spray is more pride-threatening than life-threatening. Skunks' spray will leave a deeply unpleasant odor on you, your clothes, and anything you touch. Skunks are notorious for celebrating Valentine's Day – their mating season is in February – so this is the time you'll most likely run into one. However, after every smelly discharge, skunks need time to reload, so they'll warn you before resorting to drastic measures.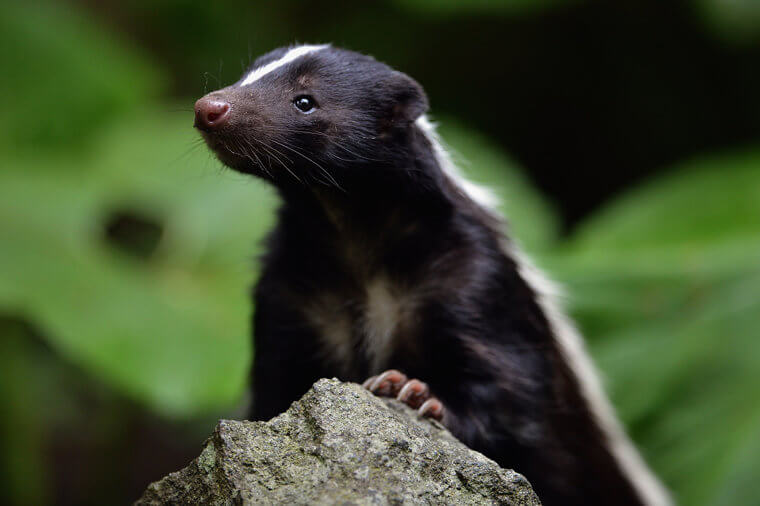 A skunk with its tail raised and shaking is telling you to back off and leave it alone. If you think you know better, the skunk will give you another warning by stamping its feet while pointing its butt in your direction. This is its final warning so you better run in the opposite direction if you know what's good for you. If you'd like your face full of skunk fragrance, keep prodding it with a stick. Don't say we and nature didn't warn you.

White or Gray Ice Will Crack Under Your Feet
Being on thin ice could either mean you're about to face the fury of someone who've reached their limits, or you're about to fall into icy waters. Ice skating is a fun activity to do during wintertime, and some people even enjoy walking on frozen lakes with their families. However, before doing anything on the ice, you should make sure that the ice is thick enough to support your weight.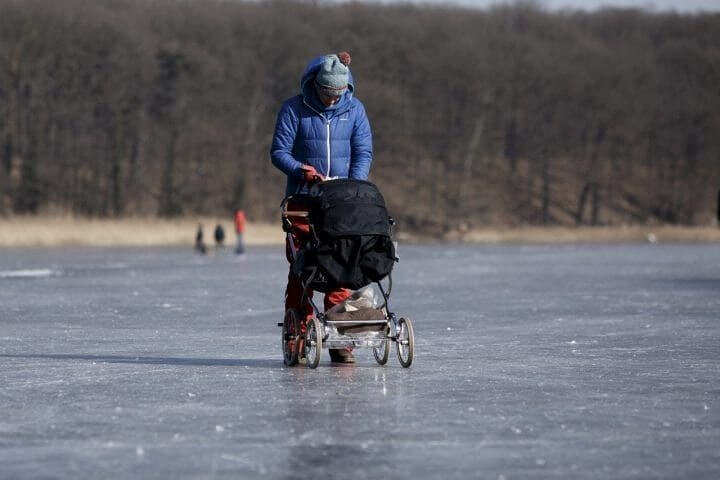 In certain countries, professionals check the thickness and safety of frozen lakes, but they don't have time to examine every body of water. There are several tools you can bring to check how the thickness of ice is, but its color could be a clear indication of whether it's safe to step on or not. Clear and blue means you're in the blue; white or gray means stay away.

If You Get Stung by a Bee Near Its Hive, Run for Your Life
Bees are very territorial and will sting on the slightest provocation. If you stroll into a bee, don't swat or threaten them in any way since they'll take these gestures as fighting words. You might think that a sting or two is the extent of the battle when really things are just getting started.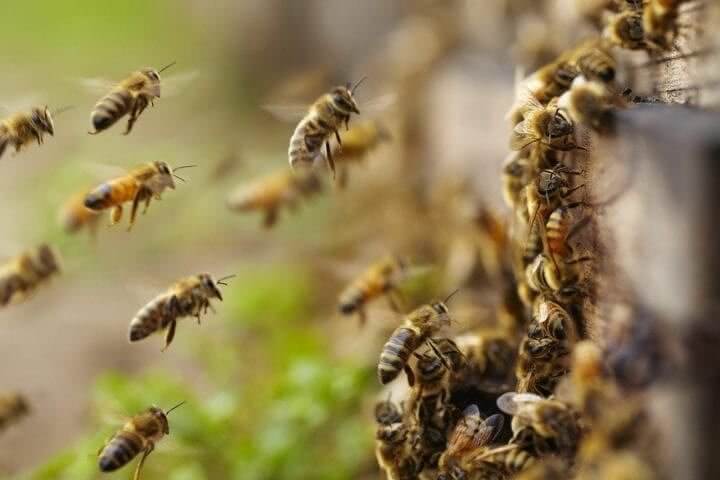 You're probably already aware that bees die after delivering a sting, but a honey bee's corpse will emit pheromones that summon its brothers. When stung, flee the vicinity immediately and seek shelter while covering your head. Don't be tempted to swat at bees in hot pursuit since they'll end up calling the entire hive.

Colorful Streaks in the Water Are Beautiful But Not Safe
If you're visiting the Yellowstone National Park and witness one of its colorful hot springs, do not attempt to get any closer. Hot springs are rightly named for their more-than-200-degree waters. You might think you have a tolerance for hot water after cannonballing into a hot tub, but hot springs are almost twice as hot and will melt your skin.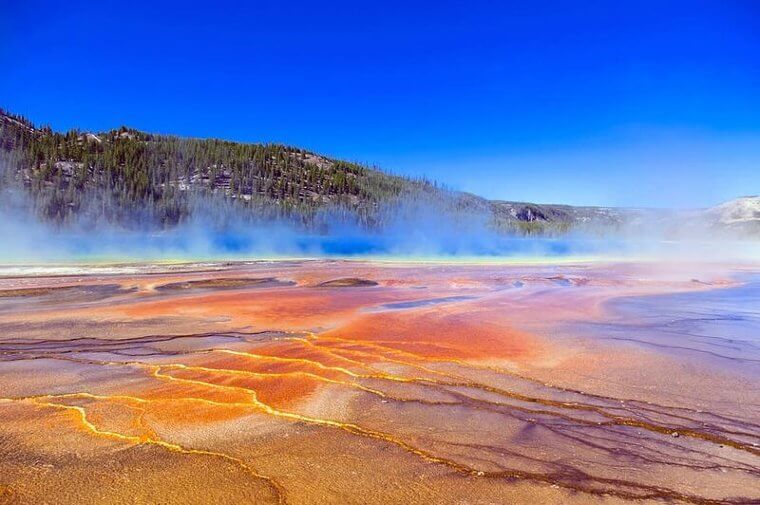 Streaks of color across the surface of hot springs may seem inviting, but it's only certain bacteria that are invited to the party. They thrive in hot environments and give the water a bright orange or burgundy hue. At Yellowstone National Park, there are clear signs that indicate which springs are safe and which are not, so you won't need to rely on nature's warnings.

If You Come Across Five-Toed Prints and Scratched Bark, Keep Your Eyes and Ears Open
When trekking through bear-infested lands, you should always be wary of your surroundings. Pawprints with five toes and claw marks in the mud or dirt and/or scratch marks left on tree barks are clear signs that you've found your way into their territory. Bear prints are vaguely diamond-shaped but don't spend too much time analyzing these markings since they could be anywhere.
There are a couple of other signs to look out for, such as patches of fur and droppings. Any of these signs should increase your wariness by 1000%. If you encounter a bear or its cub, avert your eyes and slowly back away. If you absolutely must communicate with others, keep your voice low and slowly wave your arms around, making you appear larger than you actually are. Move sideways, keeping the bear in your peripheral vision, until you're at a safe enough distance to flee.

Red Berries Are Tempting But Not Edible
Unless you know what you're doing, you shouldn't go putting random things from the wild into your mouth to see whether it'll satiate your dying hunger. When it comes to berries, red berries are the most abundant but are also the most likely to contain toxins, sometimes life-threatening. Holly berries induce vomiting. Dogwood berries are consumed by birds but are poisonous to humans. Cotoneaster berries will cause seizures.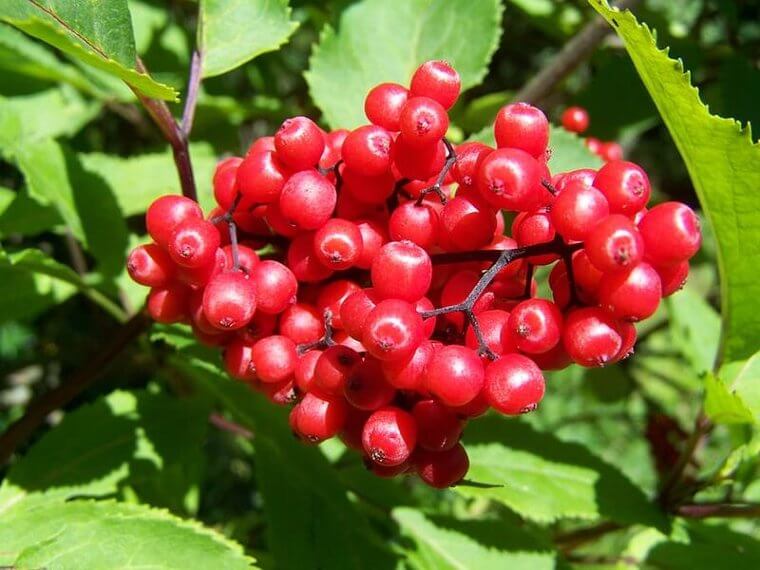 If you or someone you know makes the mistake of eating wild red berries, go to a hospital ASAP. Take a book on edible berries in the forest if you plan on taking longer trips into the wild. Or, you know, pack some raspberries and other foods to bring with you.

Ecosystem Canaries Help Scientists by Warning Them About an Ecological Collapse
You may have heard of old coal miners using canaries to detect noxious fumes in underground tunnels. Nowadays, scientists are utilizing ecosystem canaries to detect health problems in the ecosystem. Despite their name, they are not canaries, and they might not even be birds. They are animals that are highly sensitive to a struggling ecosystem and die before it collapses.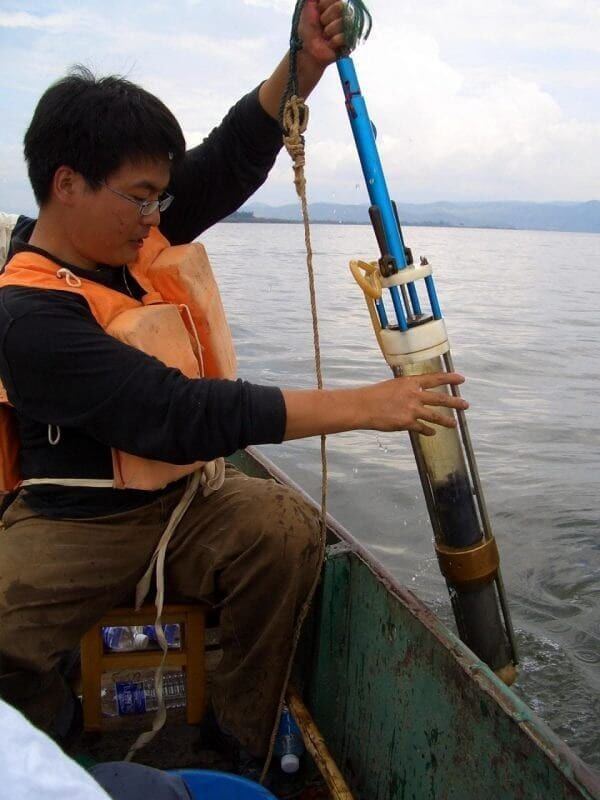 Ecosystem canaries reproduce slowly, aren't particularly great at competing for resources, and they're not even a crucial part of the ecosystem. However, they do come in handy in identifying whether an ecosystem is healthy or not. One day, scientists hope to use ecosystem canaries to give a clearer picture of an ecosystem's health in order to provide assistance before total collapse.

Climate Change Pushes Animals Out of Their Natural Habitat
One of the first indications that climate change is real is the shifting of animal and plant ranges – the area in which animal and plant species naturally reside. If temperatures, rainfall, humidity, and other factors change at a significant degree, then flora and fauna will pick up and move to more habitable but unnatural (for them) locations.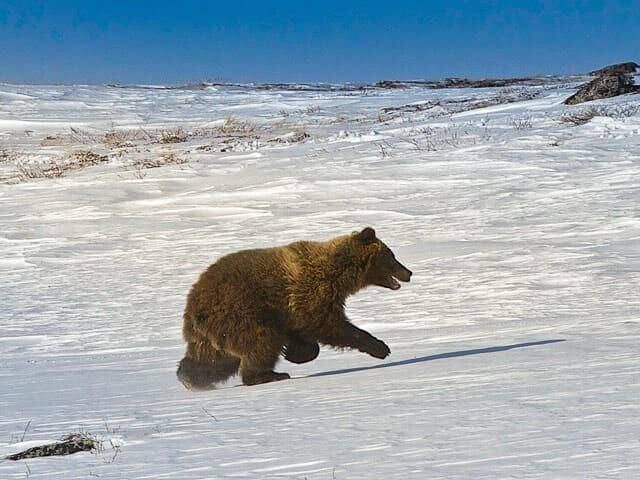 For instance, take grizzly bears which, over recent times, have been found in greater numbers up north in polar bear turf. Moose and snowshoe hares have followed suit due to the shifting of vegetation which grows taller in warmer climates. By scientists' estimates, roughly half of all living species are moving to or already settled in new places.

Quicksand Is Virtually Undetectable But Escapable
If you are a '90s kid, then you probably grew up more scared of quicksand than you needed to be. It's not like you'd find it on a daily basis, but if you fancy yourself a lover of the outdoors, you might actually unknowingly step into it.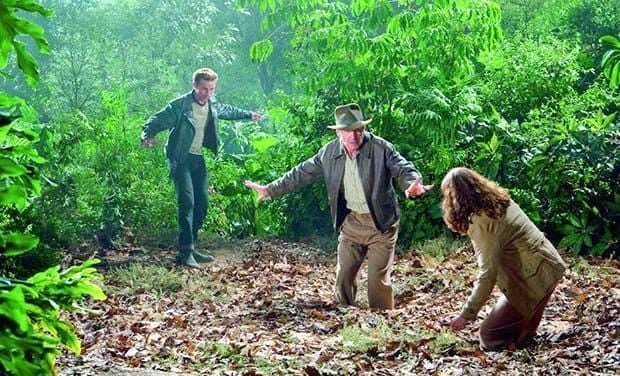 If you do happen to step into quicksand, no amount of rope and muscle will ever pull you free. Quicksand is naturally denser than our bodies so your foot will sink and get pulled in. However, at most, you'll only sink down to your waist, but don't take this lightly since a flash flood could finish you off. Getting your body horizontal or parallel to the quicksand pit will actually help you stay afloat. Theoretically, your entire body could sink in quicksand if it contains numerous pockets of gas, but this is highly unlikely.