As the third president of the United States and the author of the Declaration of Independence, there are few individuals in American history as remarkable as Thomas Jefferson. Known for his forward-thinking intelligence and moral ideals, Jefferson has many memorials throughout the country that have become popular tourist attractions. Along with Jefferson Memorial in Washington D.C., the most significant attraction is Jefferson's home in Virginia, which is where archaeologists discovered a secret room.

Any secret room is an exciting discovery, but the story of the room and its curious location in the house brought the intrigue to another level. This room revived a 200-year-old controversy that has been in the shadow of the president's legacy and brought it back into the light.

 
Founding Father
Thomas Jefferson is one of America's Founding Fathers, and his contributions to American history and government cannot be overstated. Drafting the Declaration of Independence secured his legacy, and he went on to become the third president. In 1803, he made the historic Louisiana Purchase which doubled the size of America.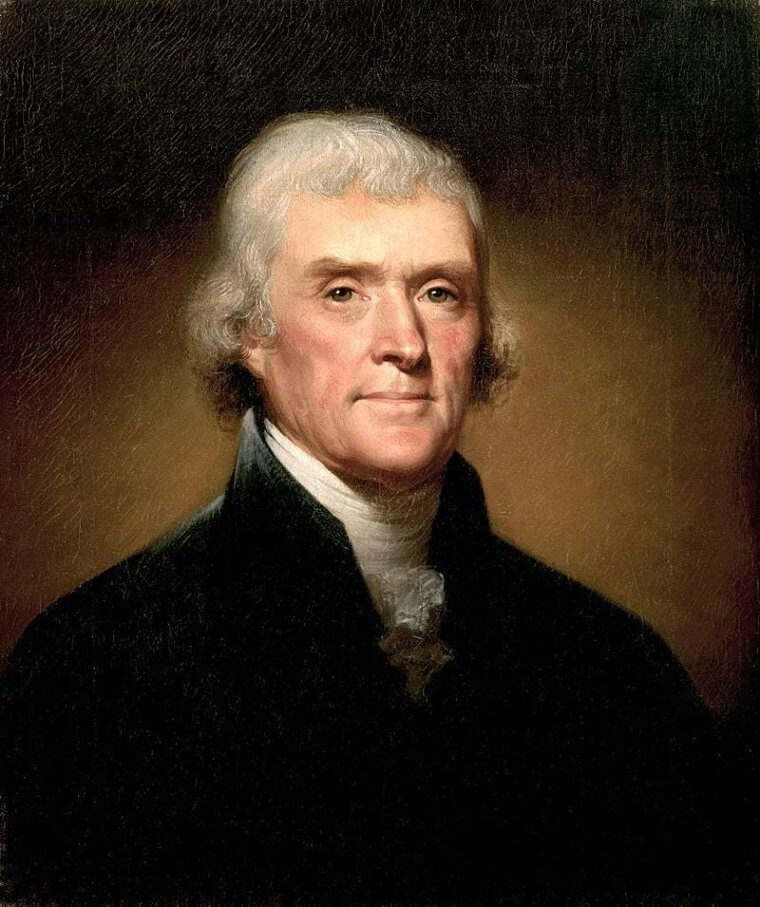 In many ways, it is hard to imagine America as we know it without Jefferson's contributions. Without him, the country may have even returned to the rule of a monarchy. While his legacy is well deserved, some aspects of his life, like many historical figures, are not easy to reckon with.
President, Plantation Owner
Every year, over 400,000 tourists visit Thomas Jefferson's home at the Monticello Plantation outside of Charlottesville, Virginia, the state where Jefferson was governor. Having inherited five thousand acres of land from his father, Jefferson built Monticello, which is Italian for Little Mountain, in 1776. Jefferson occupied his home, which is depicted on the back of the nickel, until he moved to the White House in 1801.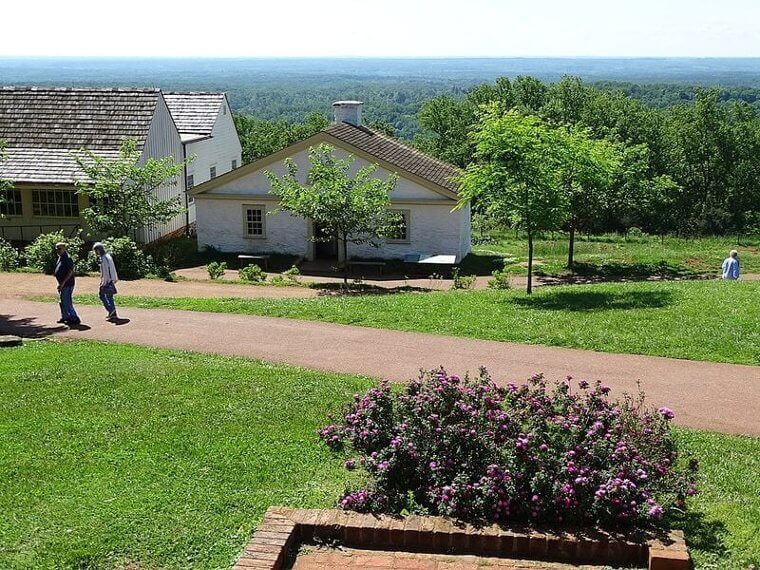 On the property was the plantation house where the owners lived, as well as the slave quarters. As was customary for a plantation owner at the time, Jefferson had hundreds of slaves who lived on the property. That Jefferson owned so many slaves is an uncomfortable fact of history, but the controversy does not end there. It has been rumored that there was one slave in particular to who Jefferson had taken a liking, and because of these rumors, the secret room was an especially alluring discovery.
The Hidden Room
Despite numerous restorations made at the Monticello Plantation over the years, the secret room managed to remain hidden until recently. A modern bathroom was put into place over the room in 1941 to accommodate visitors after the house was turned into a museum, and the room has been unknown and out of sight until recently.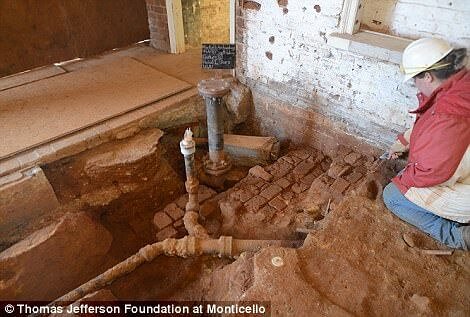 When the number of visitors to the museum increased in the 1960s, the bathroom was further renovated, but the secret room still went undiscovered by the new construction crews. It wasn't until an old document was unearthed by historians that gave a clue that the Monticello Plantation may be holding a secret.
The Clue
While historians were doing research into Monticello Plantation's original layout, they found a letter from Jefferson's biographer describing a meeting he had with Thomas Jefferson Randolph, Jefferson's grandson. Randolph mentions a room that was unknown to historians and modern visitors of the house.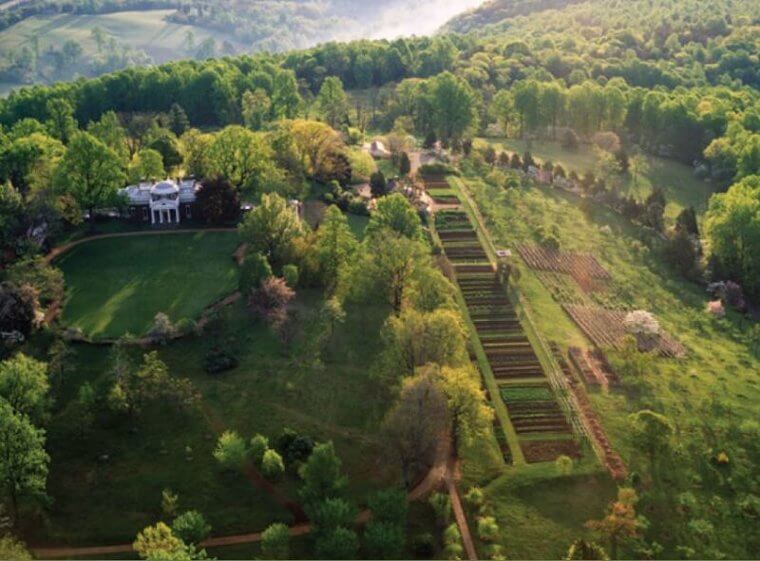 The room was said to be in the plantation house's south wing. Archaeologists were initially skeptical, as Randolph is often considered to be an unreliable source. However, this is an unlikely thing for him to lie about, and the addition of the restroom inspired the archeologists to investigate further, to discover what lies beneath.
Before Their Eyes
A 2017 restoration of Monticello saw archeologists conducting excavations at the plantation. With knowledge of the room that Jefferson's grandson had referred to, they discovered evidence of the rumors surrounding Thomas Jefferson's life for over two hundred years.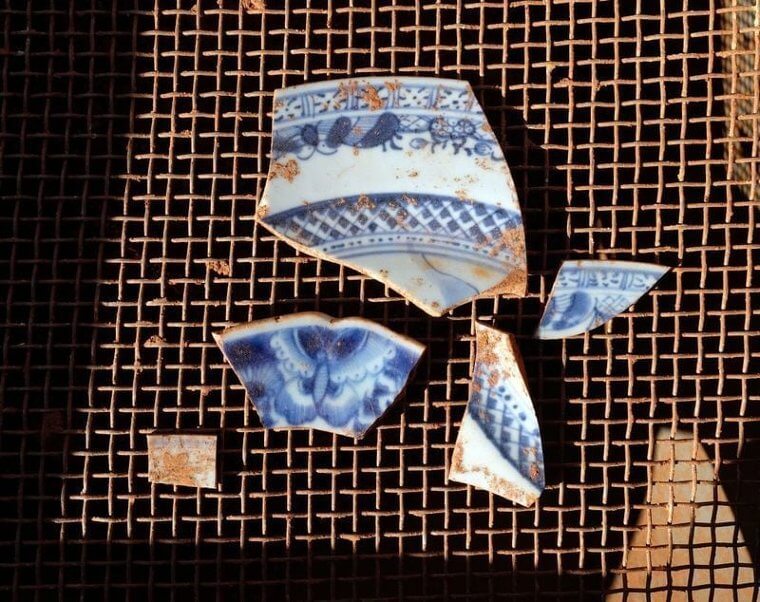 It took a team of historians and archeologists devoted to uncovering Monticello's original layout to find a hidden room that was, surprisingly, not so hidden. In fact, it was right behind the bathroom which has received numerous renovations over the years.

Beneath The Bathroom Tiles
Despite repeated efforts to modernize the bathroom, a decision was made to knock it down in search of the secret room. It was then that the team finally discovered what was unknown for two hundred years. Sealed off from the world was a little room containing the answers to some big questions.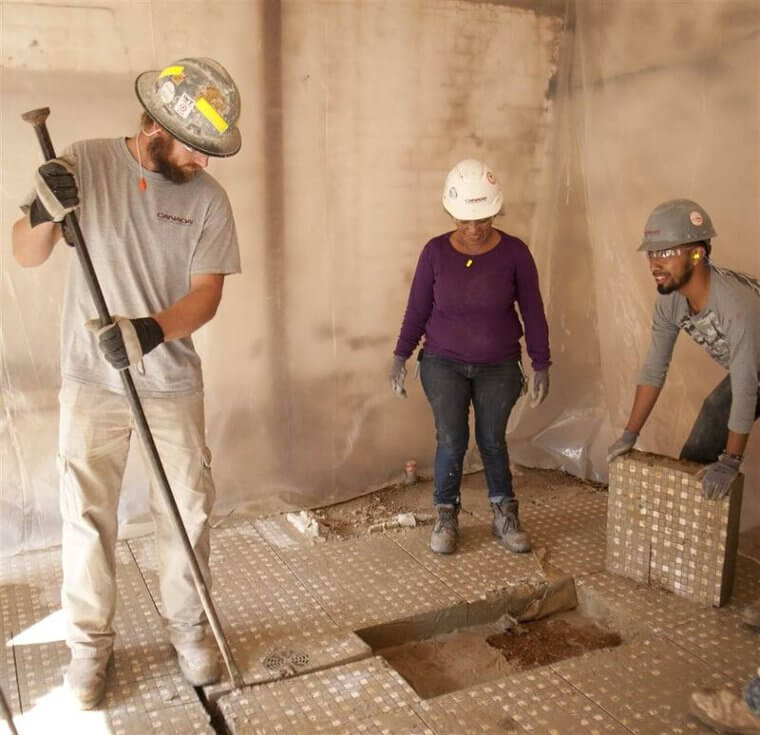 At around 15 by 13 feet, the room had no windows and featured a large brick oven in the center. The most interesting element of the room was its location. While the house was large and a room could have been placed anywhere, this room happened to be right down the hall from Thomas Jefferson's bedroom.

The Scandal
The significance of the room takes us back centuries into American history. James T. Callender was a pamphleteer and journalist from Scotland who had a vendetta against Jefferson. Writing for a Richmond newspaper, he hoped to stir up a scandal by slandering Jefferson and attacking his character. Callender alleged that after Jefferson's wife died, he entered into a relationship with another woman.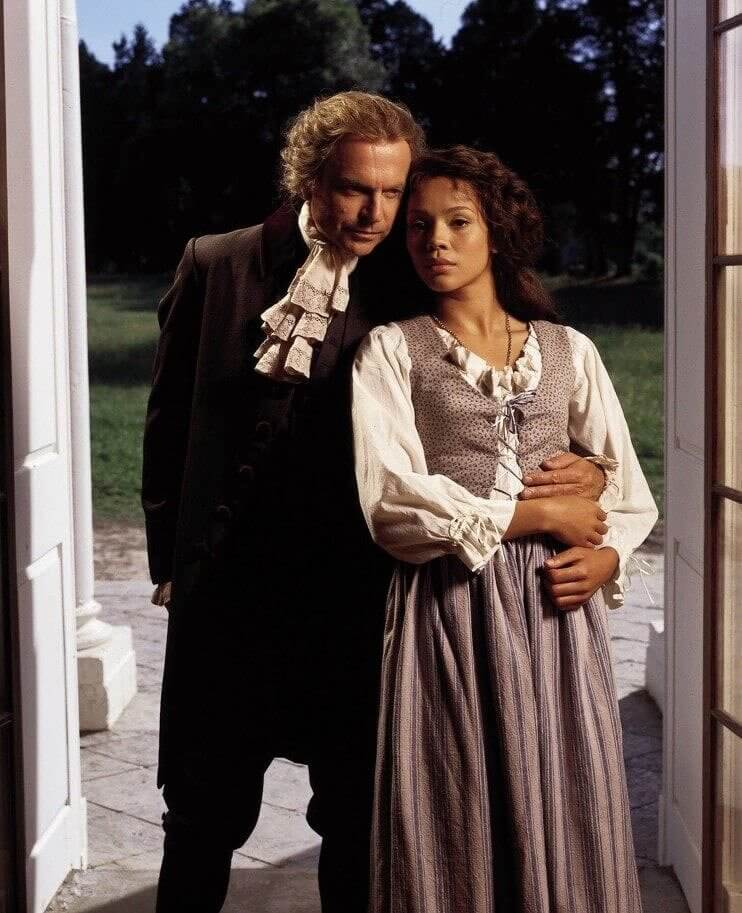 A widow starting over with someone new may not sound scandalous, but Callender's claim was that Jefferson's new affair was with one of his slaves. Callender said she was Jefferson's "concubine" who had come to the plantation as a child.  
Unmarried With Children
To add more fuel to the fire, Jefferson also allegedly fathered her children and kept it a secret, with his name kept off the birth records. Despite his efforts, word got out that there were children who shared a resemblance with the founding father.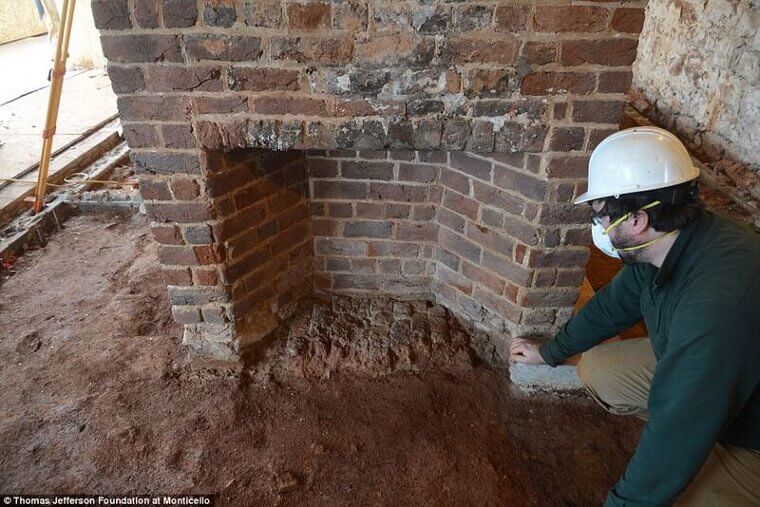 The discovery of the room played right into Callender's allegations. It is possible that this room is where Jefferson and his slave secretly met, and where his illegitimate children were conceived. A small room that Jefferson had easy access to is just the sort of place a secret relationship can blossom.
The Secret Spreads
It likely was not just muckraking journalists like Callender who knew about Jefferson's secret relationship. In fact, Jefferson's predecessor in the White House, John Adams, may have made a reference to it. In 1794, eight years before Callender published his allegations, Adams wrote a letter to his sons where he appears to mention that Jefferson, who was Adams' vice president, was in a relationship with a slave. Historians have not reached a consensus on this, as Adams uses references to Roman mythology to discuss the issue, but it is a possibility that he knew Jefferson's secret and was open to sharing it.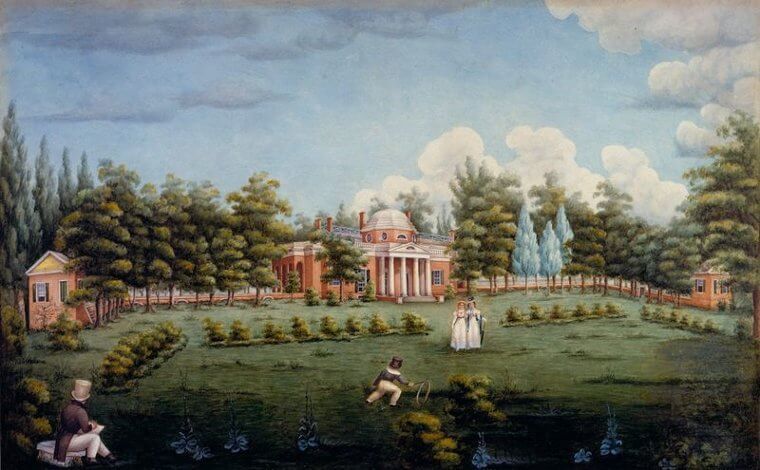 One particular line lends credibility to this theory. As Adams discusses Jefferson's reasons for resigning as secretary of state, Adams writes that Jefferson may be "summoned from the familiar society of Egeria." In the time of the Founding Fathers, "familiar" was a euphemism meaning "intimate," and Egeria refers to a nymph in Roman myths who has secret meetings with a king. Jefferson's affair was certainly ripe for innuendo.
The Mystery Girl
The slave whose affair sparked centuries of gossip was Sally Hemings. Starting her affair as a teenager, Sally Hemings was the half-sister of Jefferson's wife Martha, a fact that did not grant her special treatment. While not much was known about Hemings, historians recently have discovered information on the life of the woman Jefferson met in his secret room at Monticello.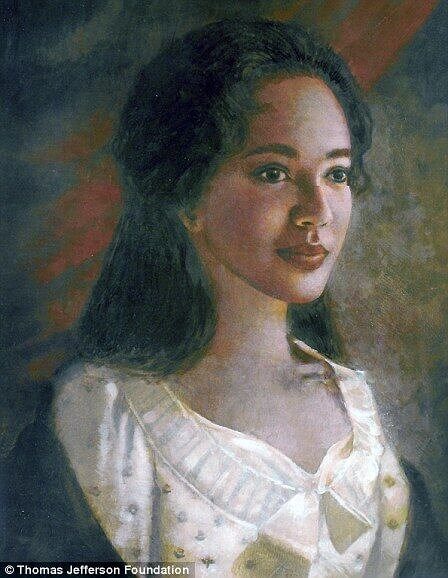 Sally Hemings was half white, half black, and like most African Americans at the time, her life was not easy. She was born into slavery and was brought to Monticello as a young girl where she was forced into household labor.
A Real Looker
It seems likely that Sally Hemings received preferential treatment because of her looks. Isaac Granger Jefferson, a blacksmith slaved owned by Jefferson, called Hemings "mighty near white" and "very handsome." She was said to have long hair nearly down to her waist, and she worked as seamstress and chambermaid, which were less laborious jobs than other slaves had, allowing her to stay indoors. She carried on her work for the family until Jefferson died in 1826.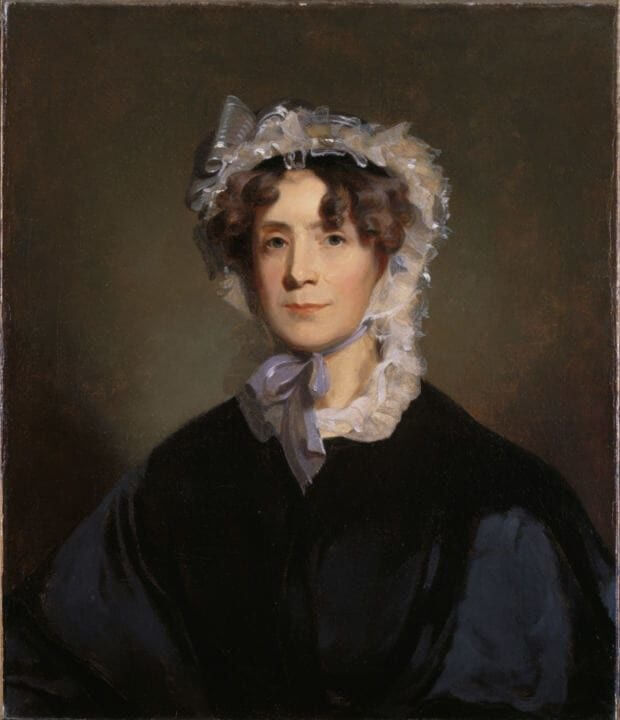 In Heming's secret bedroom, historians discovered evidence that confirmed an old rumor. When Sally Hemings was 14 years old, she joined Thomas Jefferson on a trip to France. Her life would never be the same.
The French Connection
In 1784, shortly after his wife died, Jefferson made an official visit to France as minister to negotiate a treaty. When Jefferson's daughter Maria came to Paris, Sally Hemings accompanied her, which was at odds with French law, where slavery was illegal. It is believed that Jefferson and Hemings's relationship began in France.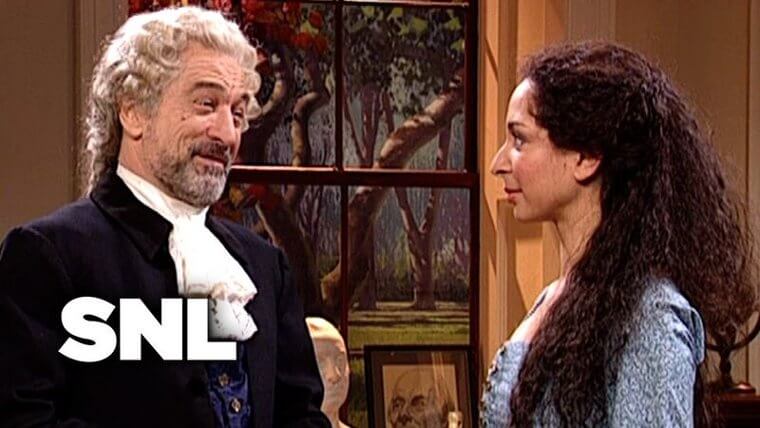 Given the legal circumstances, Hemings could have stayed in France. However, she made the choice to stay a slave owned by Jefferson and return to the United States. It is possible that she did not feel she had a real choice or found the idea of living on her own and starting a new life too daunting and beyond her means. It is also possible that something sparked between her and Jefferson, and returning to the United States was her real desire.
Return To Monticello
Historians are not sure when Hemings and Jefferson's relationship began, and it is also debatable how consensual it was, given their vast differences in age and social status. What historians do know is that Sally Hemings became pregnant not long after the France trip.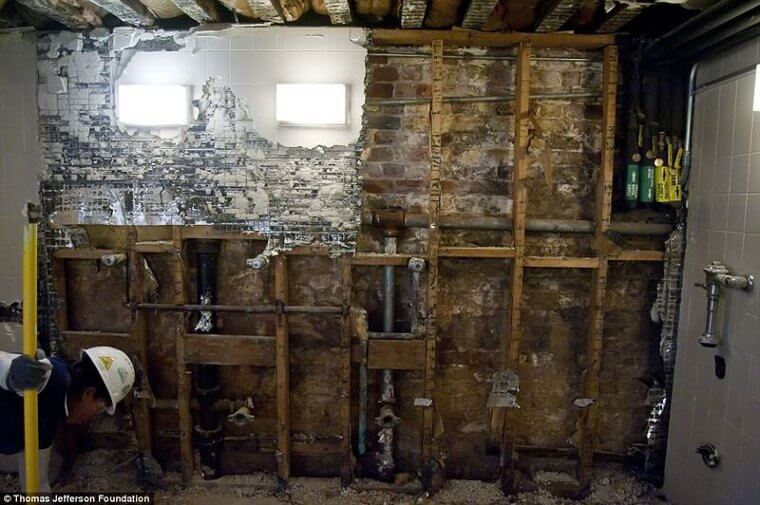 Hemings and Jefferson both lived at Monticello for years, where Hemings had five more children whom Jefferson was most likely the father of. It is also believed that it was in the mystery room that the births took place.
A Rock And A Hard Place
Although Sally Hemings returned to America with Thomas Jefferson and likely fathered his children, it is difficult to determine whether or not their relationship was consensual. While it may be easy to say that if she were unhappy she could have stayed in France, it would be unrealistic to expect Hemings to have embraced her freedom in France even if she wanted to, as a young girl in a foreign country with no support system.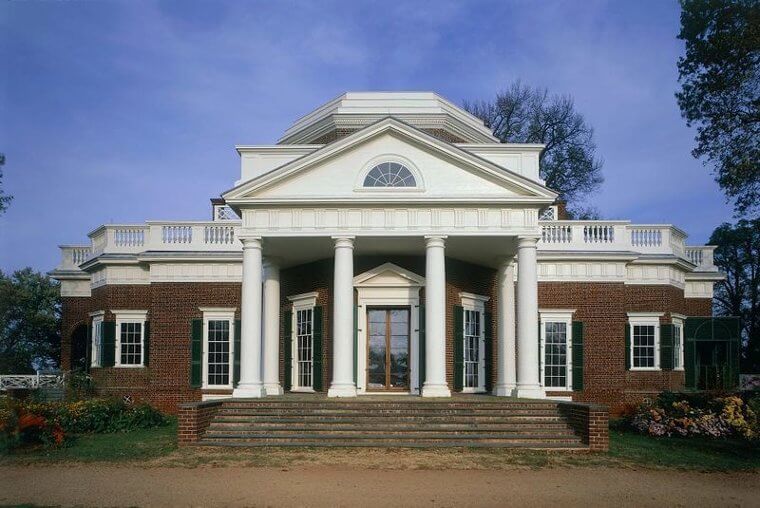 Also, the difference in power between the two parties is so vast, and the highly unequal world she was brought up in may make a relationship with Jefferson seem like her best option, regardless if it is what she wanted in her heart. She was given preferential treatment over other slaves and lived a relatively better life than most women born in her position. We can only speculate about her true feelings.
The Evidence Piles Up
The discovery of the secret bedroom makes a strong case towards proving their relationship, giving further evidence to what was suggested by Callender's article and John Adams' letter. Even more convincing, though, are the actions of Thomas Jefferson.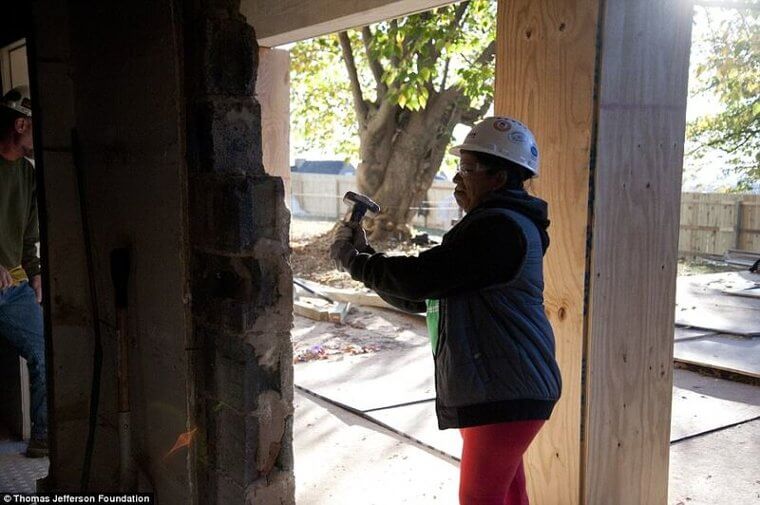 Jefferson had over 600 slaves that he owned on his plantation. However, very few of them were ever freed, and among those were Sally Hemings and her children when they became of age. In addition to their freedom, they received a stipend to help them start new lives after leaving Monticello. Whatever other evidence there is, and however she felt about him, Hemings was certainly close to Jefferson's heart.
Freedom
Ironically, Jefferson was opposed to slavery. It is hypocritical to be against the institution of slavery and still own hundreds of slaves.  Still, Jefferson had it in his heart to free Sally Hemings and her family.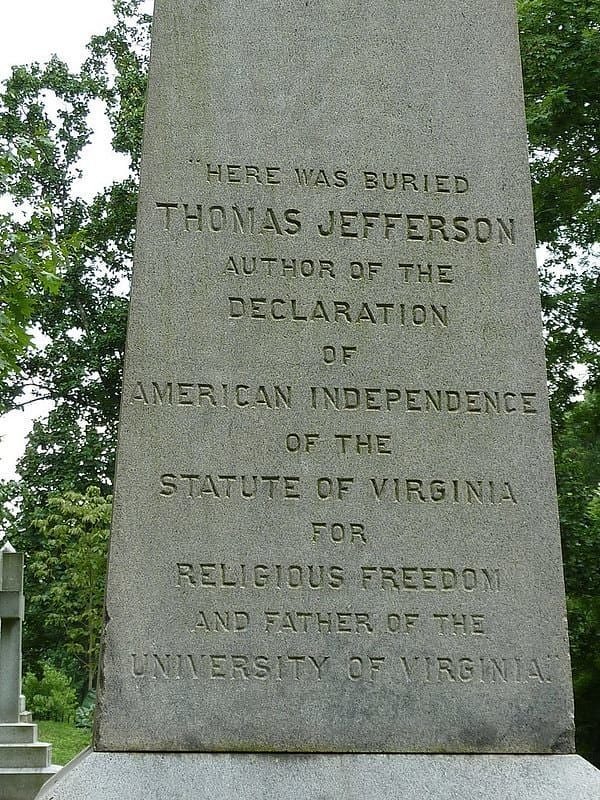 Despite being granted her freedom, Hemings stayed at Monticello until Jefferson's death. It is not clear if she wanted to stay or if she had an agreement with Jefferson. One way or another, Hemings and Jefferson had a relationship that greatly impacted them both.

Paternity Case
Historians know that Hemings had six children, one who died in childbirth, while living at Monticello. While they have been unable to confirm that Jefferson fathered all of them, it is a possibility that he has, given evidence of their relationship.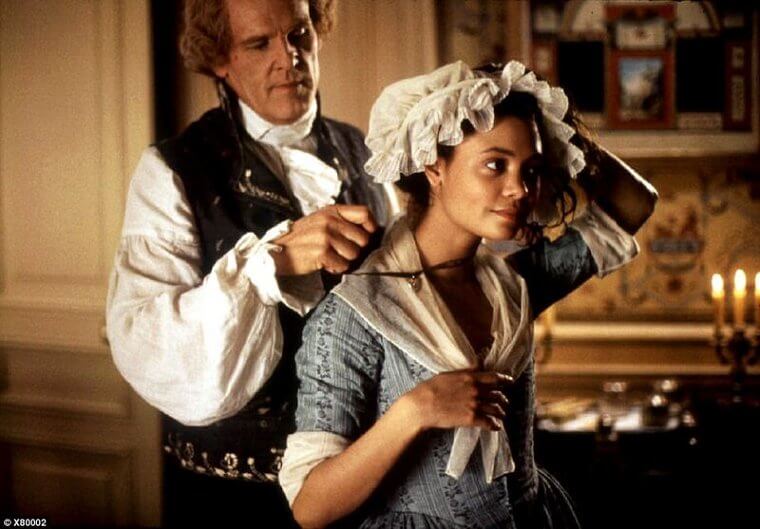 Probably because he wanted to hide the truth, Jefferson is not listed on the children's birth records. Without a paper trail, it is hard to determine if he is their actual father. However, with the names of Sally Heming's children, historians have made efforts into tracking down their descendants and tracing their genetic lineage, getting one step closer to understand the full nature of the relationship between Jefferson and Hemings.
The Descendants
With new DNA evidence, historians believe Thomas Jefferson was the father of all of Sally Hemings' children. Though one child died during childbirth and another died very young, the link between Jefferson and Hemings was carried on in Harriet, Beverley, Madison, and Eston Hemings.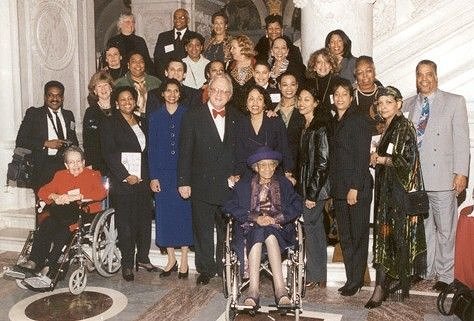 Having not come of age in Jefferson's lifetime, Eston Hemings was granted freedom after Thomas Jefferson's death. With his fair skin tone, being three-quarters white ancestry, Eston could pass as a white man and integrate into society. His life as a free man was a successful one, and he was married with three children. He even becomes known for his resemblance to his famous, deceased father.

Mirror Image
After getting his freedom and leaving Monticello, Eston went to Ohio where he inspired some curiosity. An article was published in the Ohio newspaper the Scioto Gazette with a detailed description of Eston. "Light bronze color, little over six feet tall…and dignified; his nearly straight hair showed a tint of auburn, and his face, indistinct suggestion of freckles."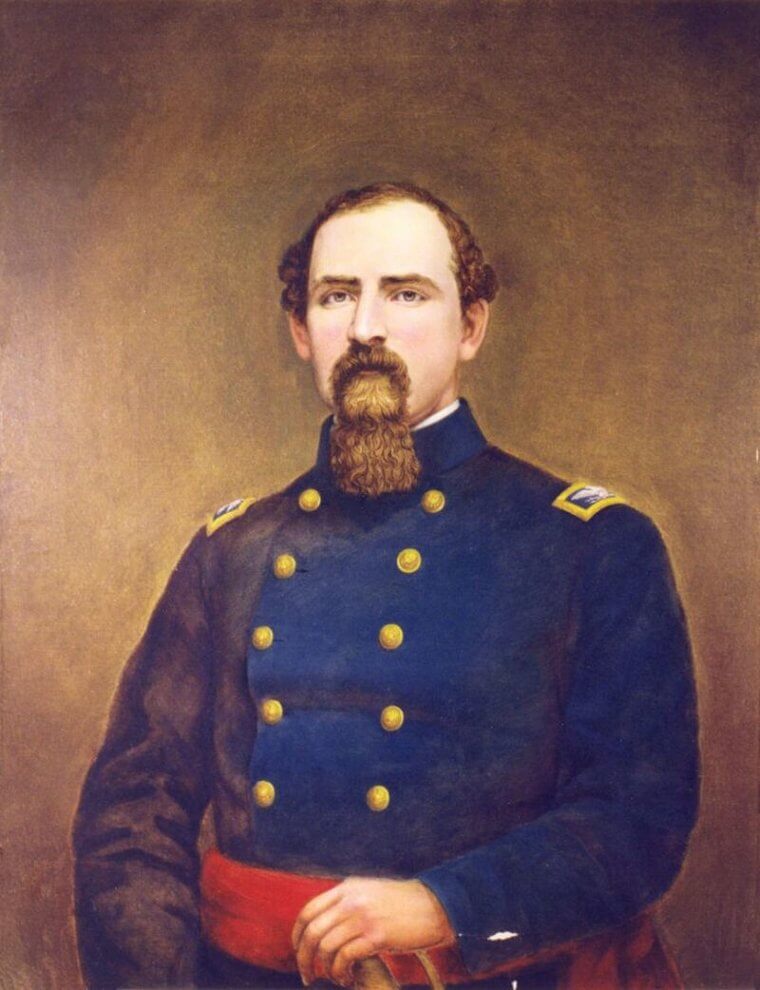 There were rumors that Eston was Thomas Jefferson's son. One journalist made it his goal to uncover the truth, and he wanted to hear words straight from Eston's mouth about the subject. An unknown man comes to Oklahoma looking like a former president. This was the hottest story in town.
Addressing The Rumors
Eston was well respected and known to be polite, with many townsmen holding him in high regard. When the journalist confronted Eston about his rumored parentage, Eston gave a response that the journalist was not expecting.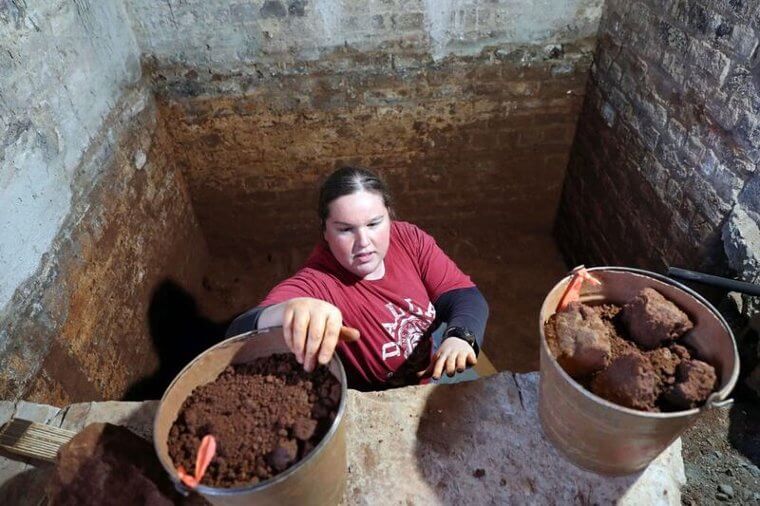 "Well, my mother, whose name I bear, belonged to Mr. Jefferson, and she never married." Eston moved with his wife and children to Wisconsin, where they lived on a property they would come to own. Not known to him at the time, Eston was the key to solving the mystery of Jefferson and Heming's relationship.
Forensic Evidence
There have been questions about Thomas Jefferson's alleged affair for centuries, and thanks to modern technology, there are finally some answers. In 1998, a descendant of Eston Hemings was found, and scientists tested the DNA to determine if they were related to Thomas Jefferson.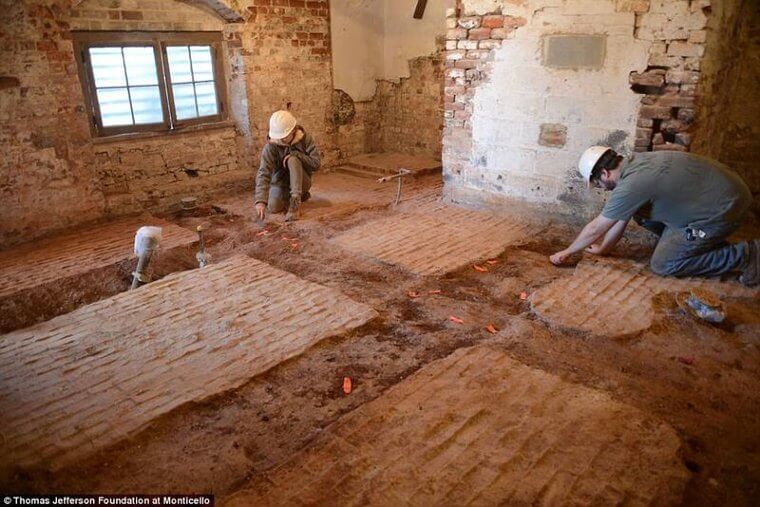 The DNA tests finally gave some solid evidence. Eston was indeed related to Thomas Jefferson. Without more evidence, it is impossible to confirm, but it is highly probable that Jefferson in fact fathered all of Hemings' children. The truth is beginning to take some shape.
Family History
When pathology professor Dr. Eugene A. Foster analyzed Eston's descendant's blood samples, he determined that "the Y chromosome of a descendant of Eston Hemings Jefferson made a perfect match to Jefferson's…Thomas Jefferson was most definitely the father."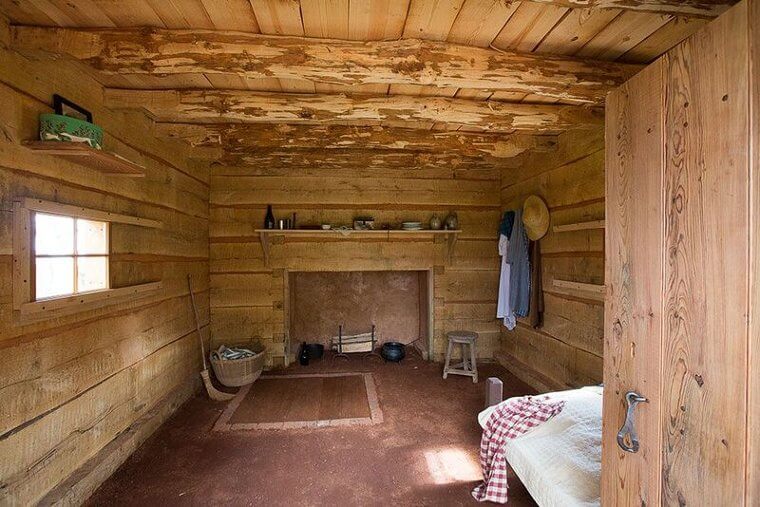 While this news was of great interest to the world, the family was not surprised. The idea that they were descendants of Thomas Jefferson was passed down through the generations with stories of their family history. DNA evidence gave them confirmation, but there was never any actual doubt. However, there were some skeptics still waiting for more evidence.
Another Theory
The Thomas Jefferson Foundation was not moved by the DNA testing, and they suggested there must be an altogether different explanation for Jefferson's DNA showing up in Hemings' descendants. With a team of nine members, including four PhDs, the foundation started a research committee to prove its point.
After extensively reviewing the documents, the foundation put forth its theory. They claimed that Thomas Jefferson and Sally Hemings hardly knew each other at all and that he did not father her children. In a twist worthy of Jerry Springer, the foundation claims that it was Randolph Jefferson, brother of Thomas Jefferson, who fathered the children of Sally Hemings.

Two Sides To Every Story
The Thomas Jefferson Foundation says that Thomas Jefferson and Sally Hemings were rarely at Monticello at the same time and that he was absent during the times she would have been pregnant.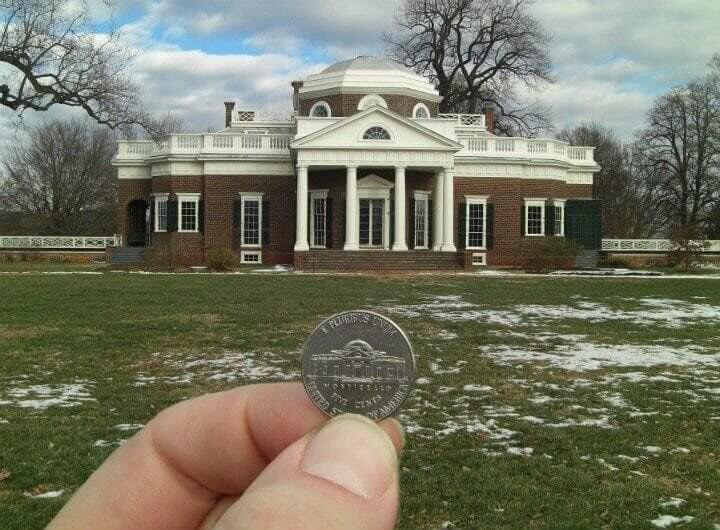 While their theory is plausible, they do not have much evidence to suggest that Randolph was the father, and the other side of the story just looks a whole lot stronger. When you look at the rumors and add the discovery of the bedroom and the letters from John Adams, it is hard to discount it for an entirely different explanation that lacks the same supporting evidence.
The Other Children
Historians have reached a consensus that Thomas Jefferson is likely the father of all of Sally Hemings' children, including Harriet Hemings. Harriet was said to be beautiful like her mother. Despite her dark hair and eyes, she also had fair skin that allowed her to integrate into a white society, just as her brother did. In fact, the white man she married, who was said to be of "good standing," never even knew that she was not fully white.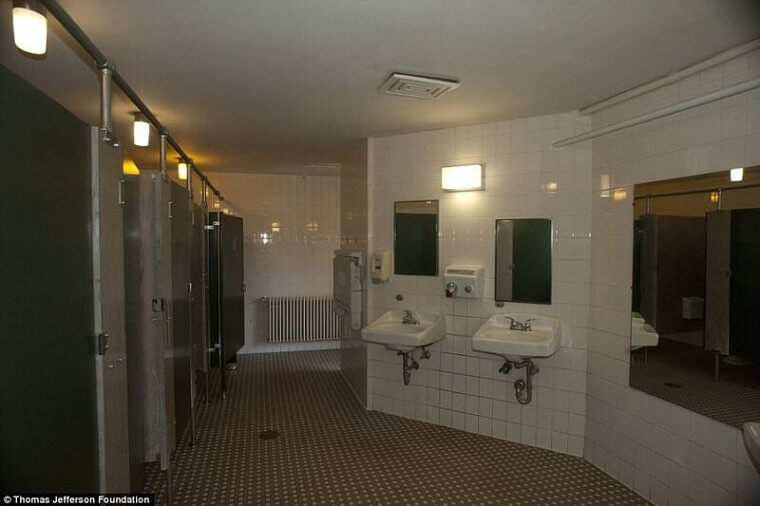 Madison Hemings was another of Sally Hemings' sons. Unlike his siblings, he identified as black and did not try to live in a white society. He moved with his mom to Charlottesville, Virginia after Jefferson died, where he worked as a farmer and carpenter. With a wife and children, he moved to Ohio, a free state, following the death of his mother.
Finding The Truth
While rumors always abounded regarding Thomas Jefferson's relationship with Sally Hemings, the discovery of the secret room brought the stories back into the limelight. Seeing the close proximity with which they lived, it is hard to ignore the probability of an intimate relationship.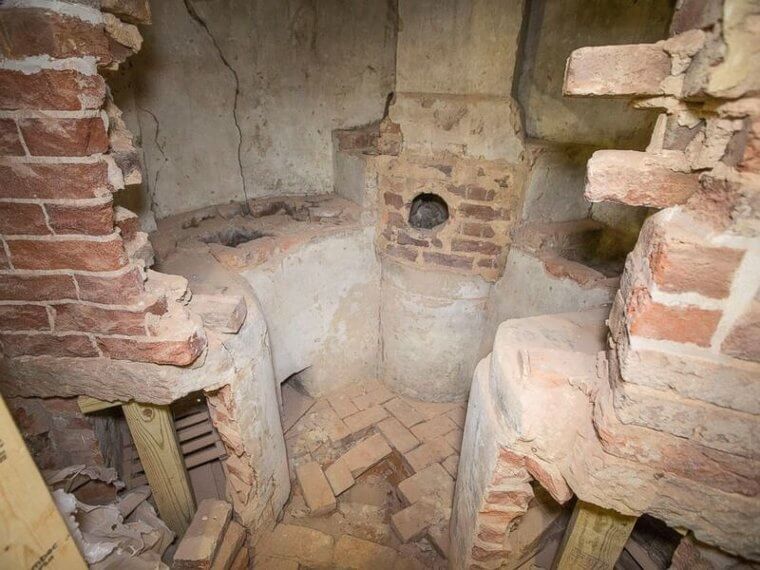 The director of archeology at Monticello, Fraser Neiman, reflected on the discovery. "This room is a real connection to the past. We are uncovering and discovering and we're finding many, many artifacts." While the focus has always been on the scandalous nature of their affair, the artifacts they found give a glimpse into the lives of Hemings and Jefferson, the real people behind the legends.
Modern Values
Many aspects of the relationship between Jefferson and Hemings are uncomfortable to think about. It can be hard to accept that one of the most well-respected figures in American history not only owned slaves, but had an intimate relationship with one of them, especially when she was so young, and kept it a secret.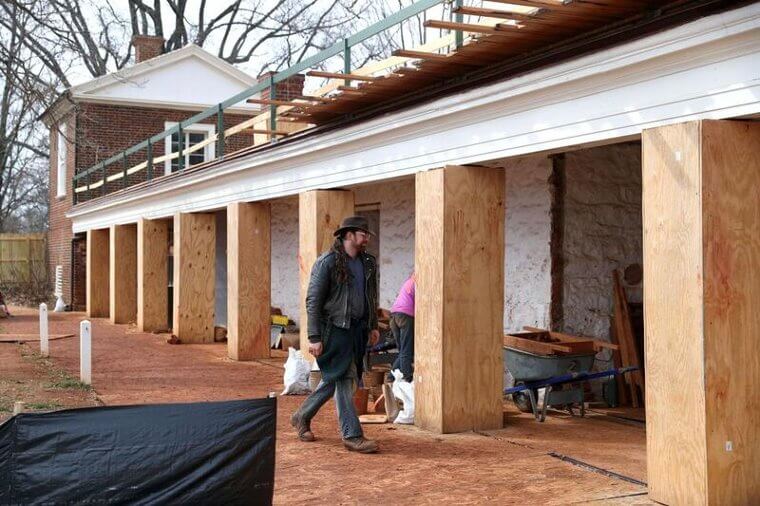 Ultimately, there is no way of knowing the true nature of their relationship and we can only speculate. The story is a good reminder that people, including great historical figures like Jefferson, are flawed, and we can respect them and their achievements while acknowledging that there are things they said and did that we do not agree with.
All Men Are Created Equal
Perhaps the hardest thing to reconcile is that the writer of the American creed that "all men are created equal" lived in a manner that contradicted the famous words he wrote and, presumably, believed. As a plantation owner, you have to wonder how his thoughts and actions can be at odds with one another.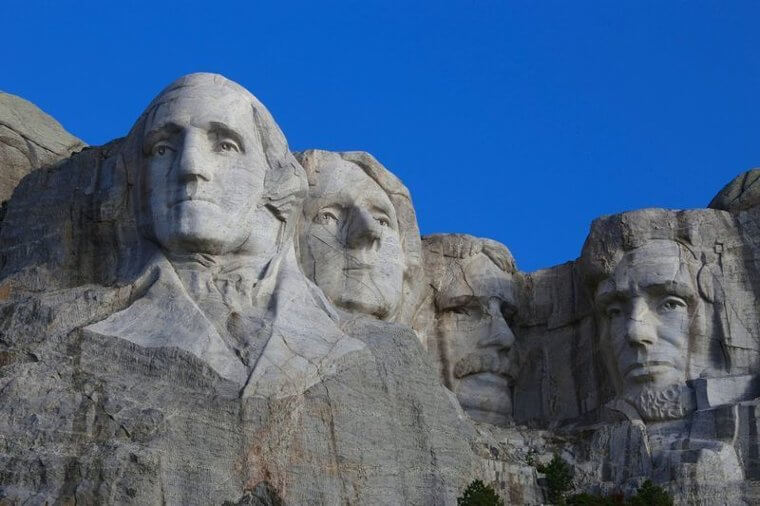 In 1784, nearly 80 years before the Emancipation Proclamation, Jefferson brought a bill to Congress that would ban slavery in new territories. It is odd to think that he could simultaneously be progressive on the issue of slavery while personally owning hundreds of slaves.
Property
Other than his lover and likely children, Thomas Jefferson only freed three other slaves. In his will, he chose to free three men who spent decades working for him, and it is believed they shared a relationship that was deeper than what he had with most of his slaves.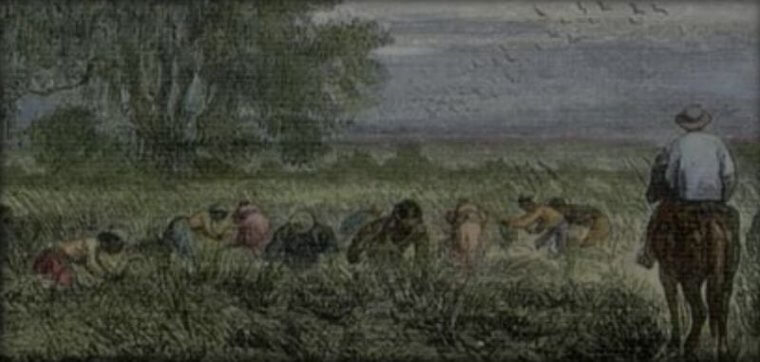 Despite his great success in life, Jefferson accrued a lot of debt in his later years. His slaves were among his most valuable assets, and he sold them to pay the debt on the plantation. Whatever Jefferson's ideals may have been, in the end, his slaves were property to him.

The Secrets Of The Heart
As with many episodes in history, there is a lot we may never know. A few things regarding Thomas Jefferson's affair with Sally Hemings are almost certain. He is very likely the father of her children and he took steps to keep their relationship a secret.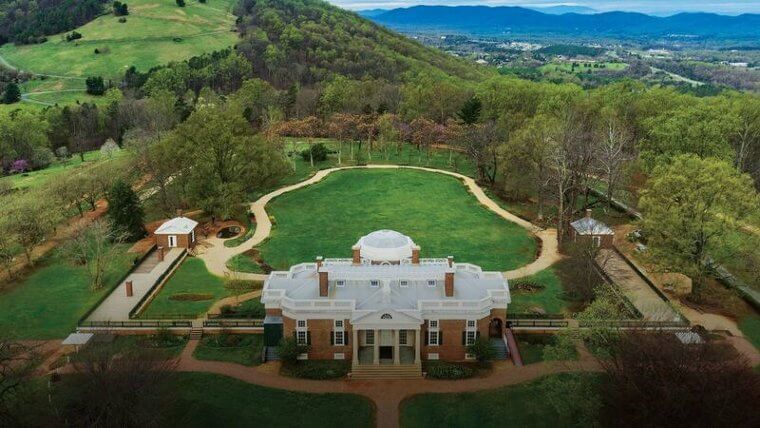 Hemings passed on to her children the truth about their father, but she mostly kept quiet on the matter. Although historical documents and DNA evidence have shed some light on the subject, the finer details may never be known. We have most of the who, what, when, and where, but the why and how elude us, and we will never be sure what went on in the hearts of minds of one of America's most important figures and the slave who became his lover.
Next Up, Read About Marie Delphine McCarty, Born in 1787
She came from a well-to-do white Creole family living in New Orleans. Delphine's grandparents had originated from Ireland, and then moved to then-Spanish-controlled Louisiana, making her part of the second generation to be born in America. The family owned many plantations and had a number of slaves. When a fire broke out, it exposed the woman for who she truly was.

Madame Delphine Lalaurie, Her Haunted Mansion, and the Atrocities That Occurred
Delphine was born in the midst of what was known as the 'slave revolt.' This was simply a time of protests to encourage freeing all slaves, but it did end in some horrific violence. Delphine's own uncle was killed by his plantation slaves when she was just a child. This did lead to a constant worry that slave owners could be harmed.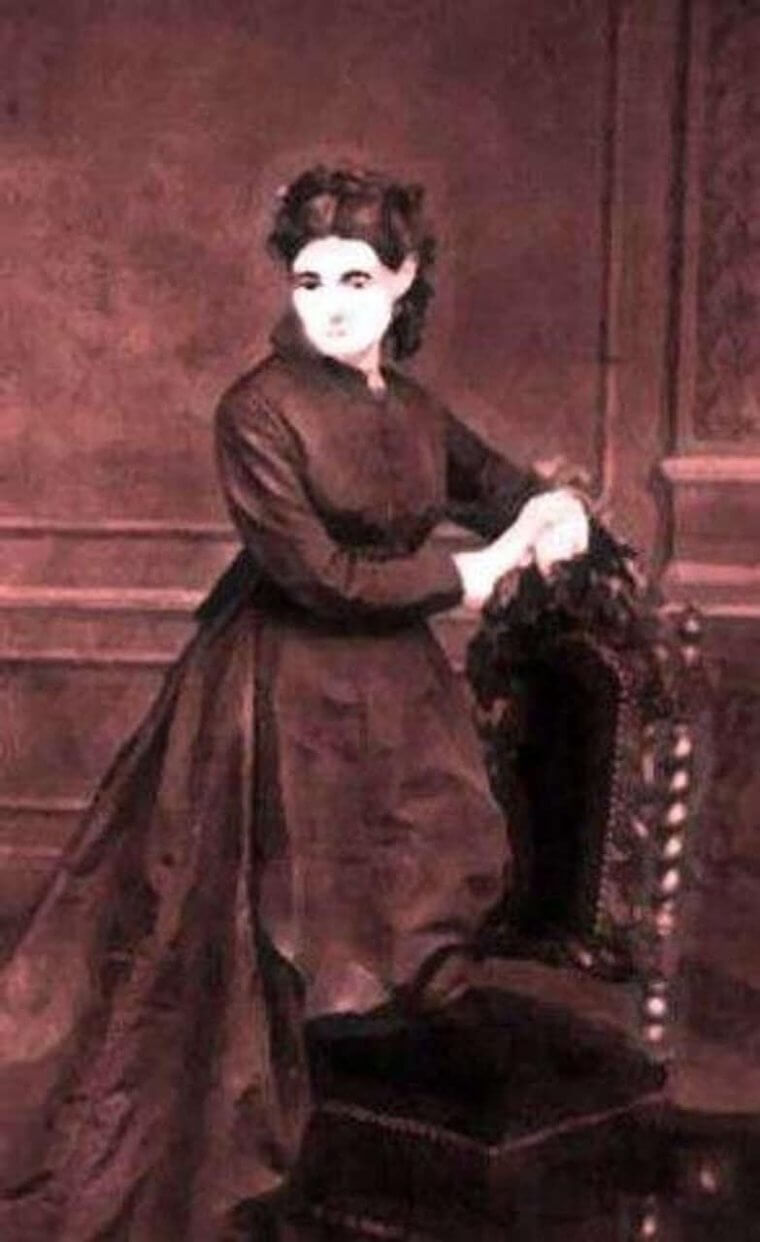 During Delphine's childhood, there were also a lot of inter-racial relationships beginning in Louisiana, which hadn't really been seen before. After Delphine's mother died, her father began a relationship with a free quadroon (a person who is one-quarter black by descent) and they had a daughter who they named Delphine as well. Delphine and her brother became godparents of this new half-sibling.
Delphine Married When She Was 14
When Delphine was just 13 years old, she began a scandalous relationship with Ramon López y Ángulo, a widowed Spanish royal officer. Besides Ramon being 35 - a 22-year gap between him and his wife - he was also not supposed to wed a local woman without permission. But, young and in love, the two did marry before they received the correct authorization.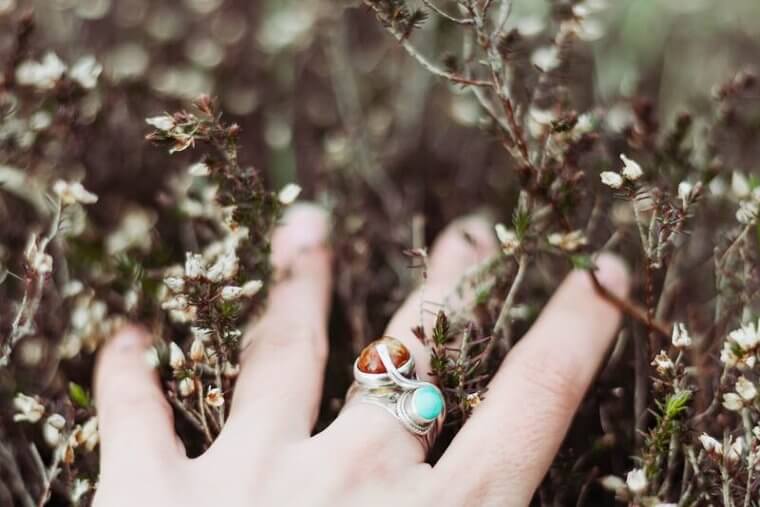 Delphine and Ramon were married for four years and while accounts of what happened during this time differ, what we do know is that at some point a young and pregnant 19-year-old Delphine and her husband were on a ship to or from Spain. But Ramon never made it to his destination and died on the ship. Not long after his death, Delphine gave birth to their daughter, Borja.
She Married Again When She Was 20
A young, pretty, and rich girl did not have to stay single for very long in 1700s Louisiana. The widowed Delphine met Frenchman Jean Blanque near her twentieth birthday - interesting, only a few weeks after her mother had died and left her a substantial inheritance. Blanque was wealthy on his own, though, and was a very busy businessman with his hands in many pots - today we'd probably call him a hustler.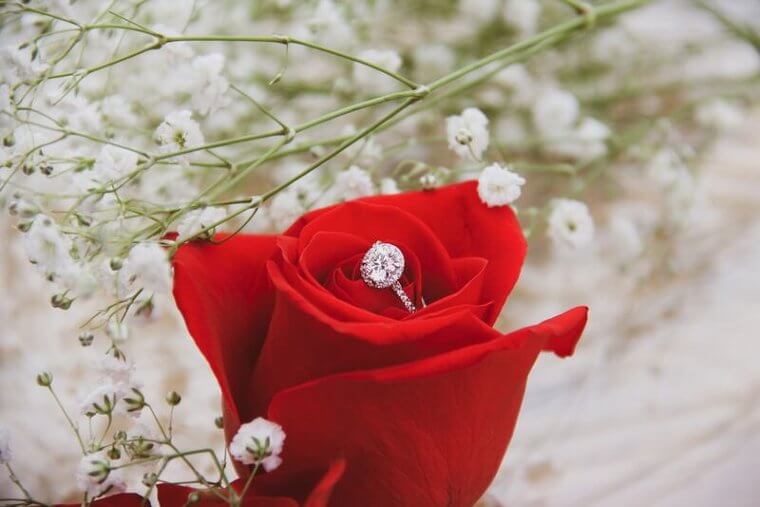 The couple had four children, which made five with Delphine's first daughter. Together, Delphine and Blanque had quite a sizable fortune, consisting of two plantations and a double-story townhouse on Royal and Conti. This introduced the couple into New Orleans' high society. But Blanque was also much older than Delphine, and he was also a widower. Delphine would end up a widow yet again before she turned 30.
Her Second Husband Left Her With Plenty of Debt
Jean Blanque died in 1815 when Delphine was only 28 and Blanque was 50. Now with five children to take care of on her own, she was also forced to take care of Blanque's estate. And this is when she realized that their cushy life had not been as black-and-white as she had thought.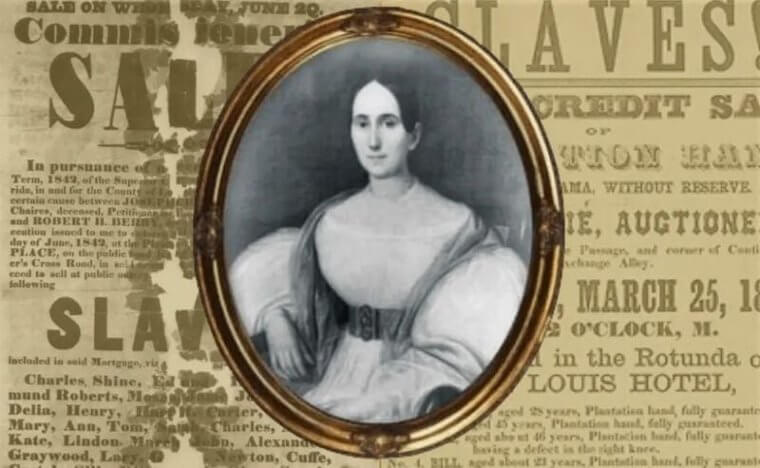 Blanque had debt - and a lot of it. In total, the family was now in $160,000 debt after Blanque's death. Delphine had no way to pay this since his estate was linked with hers, and this left her in a very tricky situation. Not only did she need to support her children herself, but she also needed to find a way to wipe her deceased husband's debt.
LaLaurie Almost Lost Everything
The only way for Delphine to survive after her second husband's death was for her to renounce their community property to the courts. She also had to forfeit all of the mutual assets that she owned with Blanque. But this allowed her to save her personal assets. It took almost 10 years for Delphine to auction off Blanque's property and slaves in order to pay off the debt.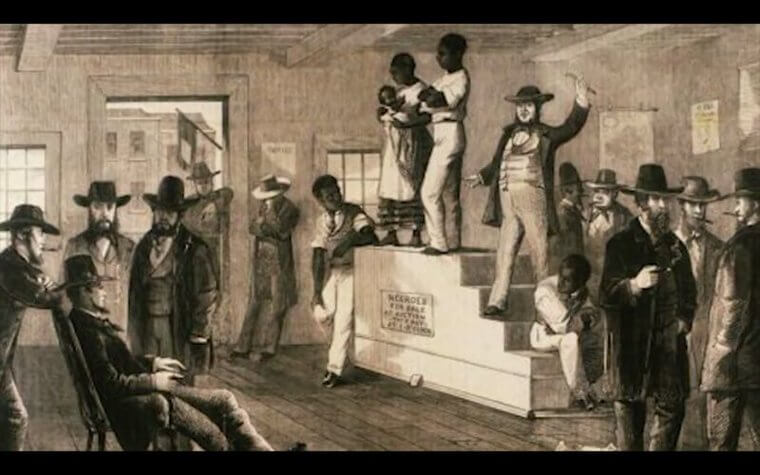 But she was sneaky in these auctions, often bidding for property and slaves herself. It is also noted that it was during this time that eight of Delphine's owned slaves died in the space of five years. Their causes of death were unknown and could have been due to illness - or something worse.
Then She Was Left With an Inheritance From Her Father
Even though Delphine fought to retain her own property and assets after losing anything she owned in partnership with Blanque, paying off these debts was still a financial strain. If she had had to continue paying these without any income, her wealth would have been completely depleted.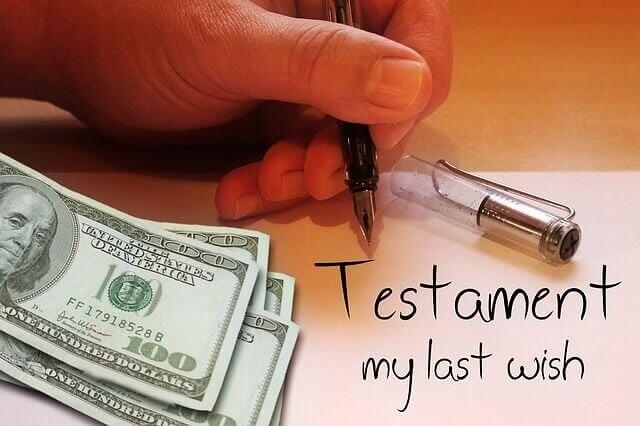 But in a strange and sad twist of luck, Delphine's father died in 1824 and left each of his children a substantial inheritance. This money would have helped keep Delphine and her five children afloat while she managed her late husband's estate.
Delphine Then Met the Much Younger Dr. LaLaurie
In 1825, Delphine met Dr. Louis Lalaurie, the chiropractor, when she took one of her children to see him. The doctor came from a respectable family in France, but he was in New Orleans to secure his career and make an attractive fortune for himself.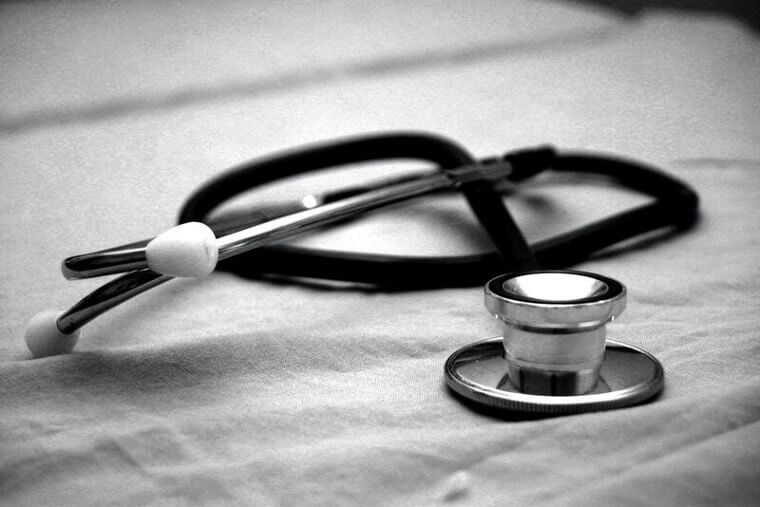 Lalaurie was 25 years old, and Delphine was 38 by then, but this didn't stop the two from striking up a romance. Delphine was an older woman, but she had considerable wealth. It wasn't very long before Delphine fell pregnant with her sixth and final child - out of wedlock. This, of course, was scandalous at the time.

Becoming Madame Lalaurie
Five months after Delphine and Louis's baby boy, Jean Louis Leonard Lalaurie, was born, the two finally tied the knot. Delphine then became Madame Lalaurie, as we know her best. Her husband became a new father and the husband of a very wealthy wife in his new country.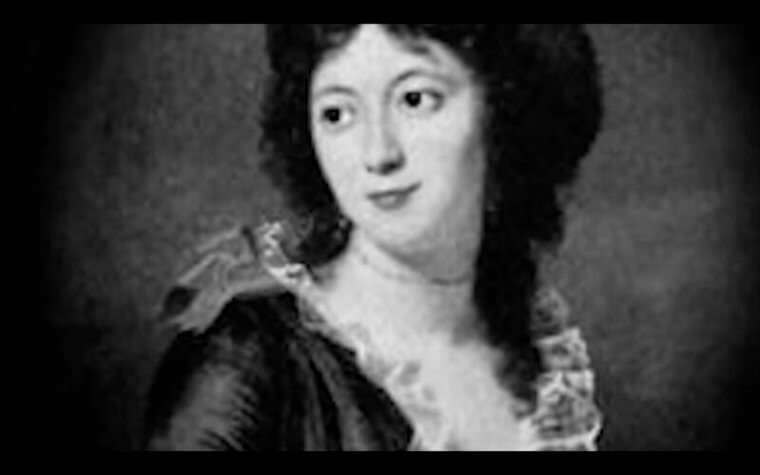 Delphine added to the marriage contract that she would keep control of her entire estate, including property, slaves, and assets totaling $67,000. Louis Lalaurie was young and had only $2000 to his name, with most of his estate still tied up with his mother's. The relationship seemed strange since Delphine did not need Lalaurie to continue the life she was accustomed to.
Madame LaLaurie's Massive Home in the French Quarter
At first, the new couple and the younger children lived on Delphine's riverfront plantation which was located below the city. But to live her extravagant life again, Delphine wanted to be back in the city living among the society she was a part of.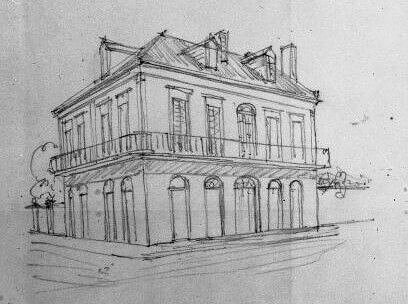 In 1831, Delphine bought two lots on the corner of Royal and Hospital. She managed this in her own name, and her husband mostly left her to her own devices. The original house was converted into a double-story mansion which included a slave quarter. The family soon moved to live in this mansion.
Delphine's Marriage Crumbled Soon After She Moved Into Her Mansion
Despite their lavish home and status, Delphine and Louis seemed to have a strained relationship. It was strange from the beginning but seemed to become even worse as time went on. There were numerous reports from those close to the couple that spoke of many fights happening.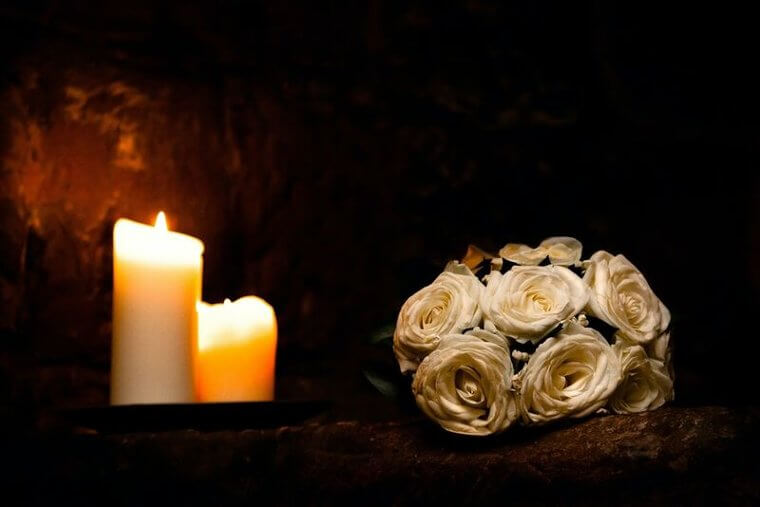 In 1832, Delphine could no longer live with her husband, stating that he "treated her in such a manner as to render their living together insupportable." She petitioned the courts for separation, saying that Lalaurie had beaten her. Dr. Lalaurie decided to move to his new home Plaquemines Parish. 
The LaLaurie Slaves Weren't Always Unhappy
At first, the city of New Orleans was mostly in shock at how well Delphine treated her slaves - which must say something about those who were not as kind to their slaves. She even ended up manumitting (or releasing) a slave in 1819 according to her late husband's wishes, and again in 1832.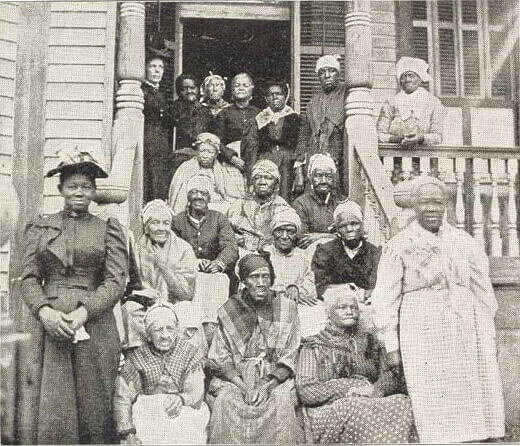 And whenever Delphine was seen in public with slaves, she always seemed extremely polite and kind to them. While she was living in the LaLaurie mansion, Delphine had numerous slaves of all ages, including young children and much older slaves like her 70-year-old cook.
But There Were Horrible Stories
It seems that the more Delphine hosted lavish balls and fancy dinner parties in her new home, the harder it was for her to keep up the facade she had in terms of her slave-keeping. Soon, rumors began to circulate, as they did very easily during this time.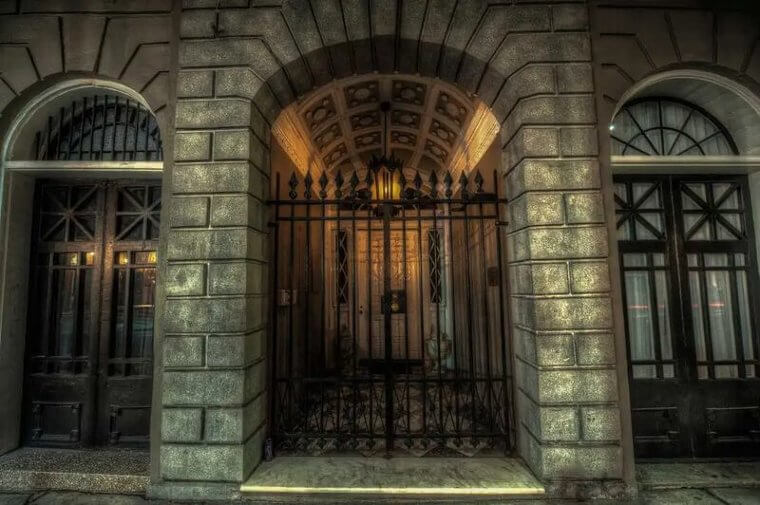 Stories of Delphine mistreating her slaves spread like wildfire. There was even gossip about a young girl who was being punished by Delphine and ran to the top floor of the house. The girl is then thought to have fallen or jumped or perhaps pushed out of the window and fallen to her death. But there are no accurate reports of this.
New Orleans Laws on Slaves
These rumors were more than just gossip because, at the time, New Orleans had somewhat strict laws about how slave owners were to treat their slaves. So if it were true that Delphine was abusing her slaves, this would have been a criminal offense rather than just something to look down on.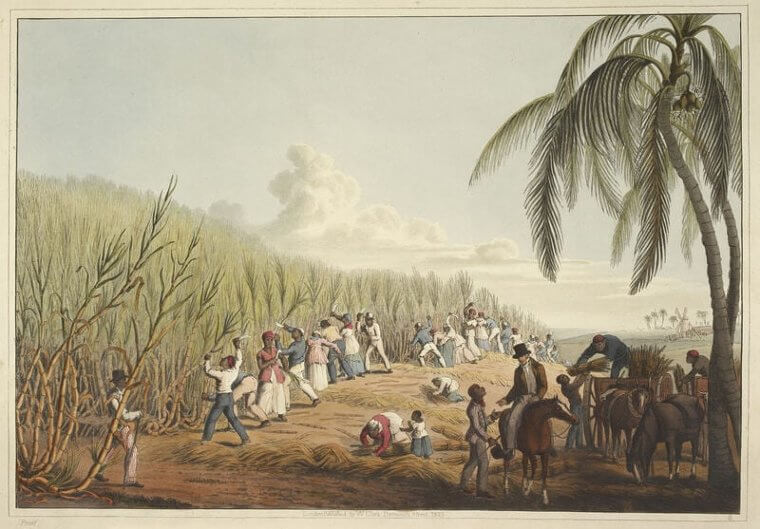 Although, even though it was a law, the punishments didn't appear to be incredibly severe. Rather, if you were caught mistreating your slaves, you would likely be forced to sell them, and maybe pay a fine. It was quite easy for a wealthy woman to solve any problems she might come across in terms of slave treatment.
The April 10, 1834, Fire That Exposed All Secrets
Amid these rumors, a tragedy struck the LaLaurie mansion. On April 10, 1834, neighbors noticed that Delphine's stately home was on fire and many rushed to the scene to help. The fire looked like it had started in the mansion's kitchen.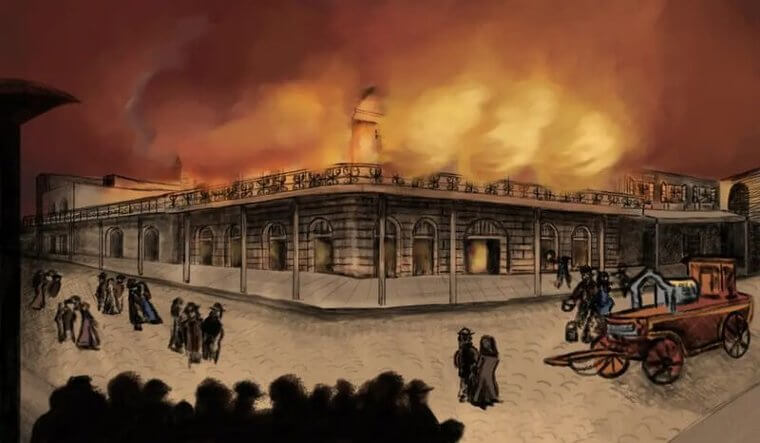 Within a short space of time, police and the fire brigade arrived at the house to put out the fire and make sure everyone was safe. While the LaLauries were busy removing their valuables, police rescued a 70-year-old slave from the kitchen who admitted to starting the fire. This woman decided to choose death over a coming punishment from Madame LaLaurie.

Not Everyone Escaped the House Immediately
LaLaurie's cook also told police about the upstairs slaves' quarters, which is where she was terrified of ending up. She explained that anyone who went up there never seemed to come back down. This revelation told police and bystanders something else too...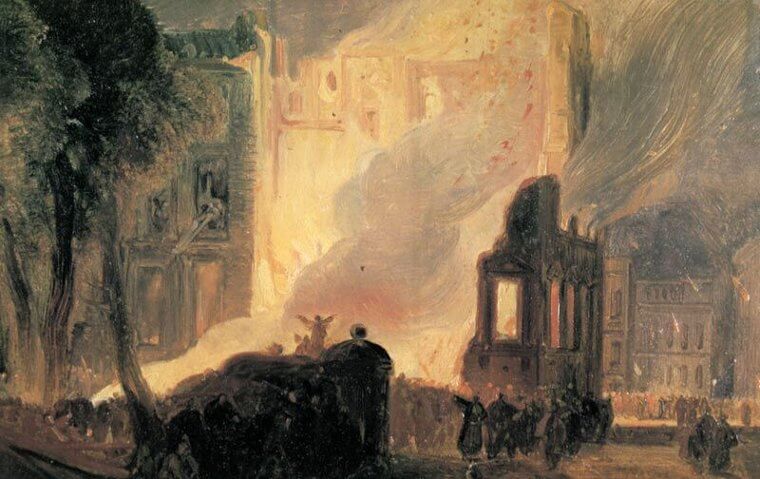 After seeing Madame LaLaurie and her family leave the house, many of her neighbors began worrying about anyone who had been left inside. The city was small and everyone knew that Delphine owned slaves, so where were the slaves now that the home was up in flames?