In the past years, golf sensation Tiger Woods has caught the spotlight for his numerous affairs. It probably wasn't easy for his then-wife, Elin Nordegren. The scandal became a world sensation in 2009, with people criticizing Woods and waiting to hear Elin's side of the story. The media was abuzz with news of their breakup. Thousands of articles were published detailing the reasons for their split. Now that time has passed, Tiger Woods has moved on with a new woman in his life, and Elin is in a better place, she felt the time was right to reveal the truth to the world.
Who Is Elin Nordegren
Elin Nordegren was born on January 1, 1980, in Stockholm, Sweden. She also had a twin, Josefin, who came a few minutes after her. They also have a brother named Axel, who was older than them. Unfortunately, at the young age of 2 years old, their parents went through a divorce. This left their family torn in two.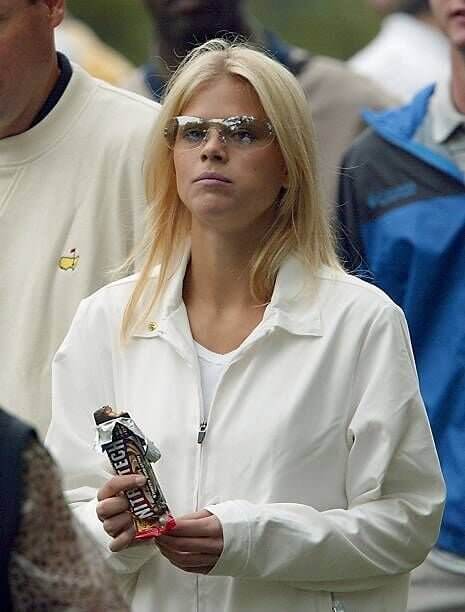 Elin grew up energetic and curious, always on the lookout for the next big thing. She had great grades at school and demonstrated sporty skills when playing soccer. In the late 1990s, she moved to Berlin with her father but a few years later she moved back to Sweden. There, she was discovered by a well-known photographer.

Becoming a Model
Elin's work with photographer Bingo Rimer proved to be a success. It helped her embarking on a modeling career, and she was even a swimsuit model for a famous magazine in Sweden. But Elin felt that there was more to her than simply modeling. She had aspirations of becoming a child psychologist. Eventually, she would leave modeling to take up various side jobs to fund her return to college.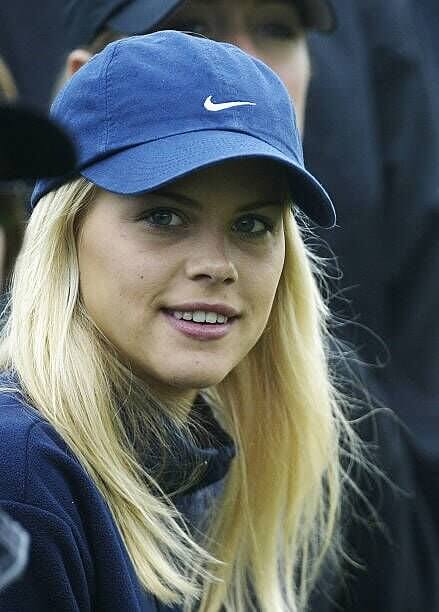 However, after she moved to Stockholm, her plans changed yet again when she met a lady who was looking for a nanny. This lady turned out to be the wife of Jesper Parnevik, a famous golf player from the US. Elin was not one to ignore the opportunity presented to her. So she dropped out of college and left her work and family in Sweden behind.
Living the American Dream
Elin was well aware of what it meant to move to a different country. She'd have to leave behind her family and her boyfriend for many years. Still, she was thrilled to start her life in America.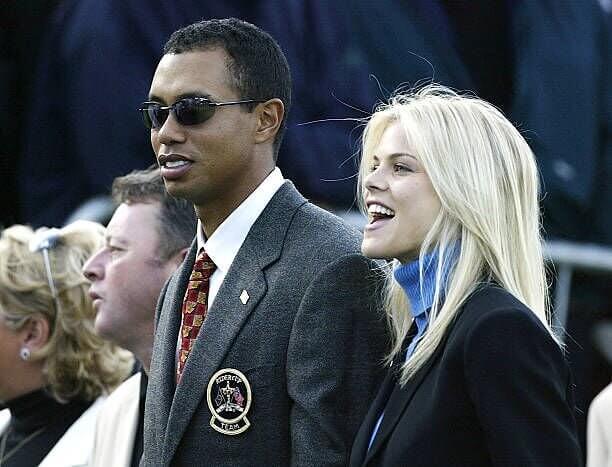 Sadly, the distance would break Elin and her then-boyfriend's relationship apart. She was now single—but not for long. The Parneviks would soon introduce her to a friend. This would turn out to be golf superstar Tiger Woods.
The Road to Courtship
Elin did not mind the attempts of the Parneviks to find her a new boyfriend, though Tiger Woods was farthest from her mind. She was quite happy as she was, and didn't want all the buzz attached with dating a big star.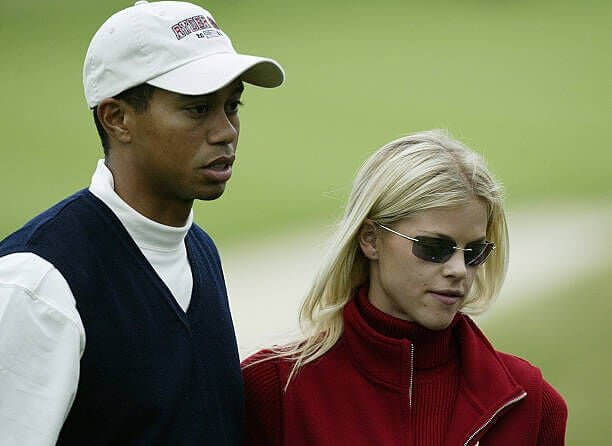 In the beginning, Elin was not receptive to Tiger's advances. But in time, she agreed to go on a date with him. The two had chemistry and, after 2 years of dating, they were engaged.
A Dream Wedding
They had the kind of wedding that most people only dreamed about. It wasn't even a wedding day, but more of a one-week wedding celebration. The two lovebirds flew all the way to the island of Barbados in the Caribbean with their friends and family. Tiger reserved an entire hotel to accommodate all their guest, which cost him $2 million.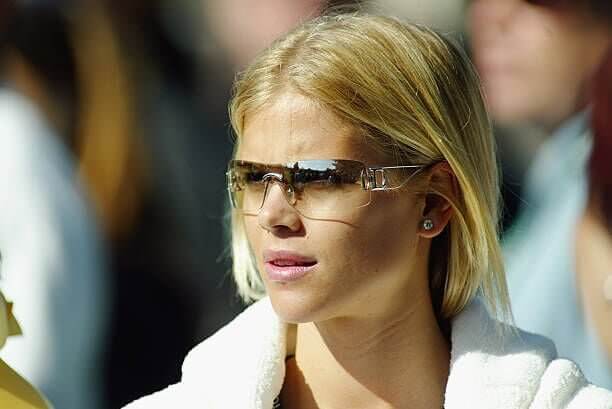 Tiger pulled out all stops to make their wedding a once-in-a-century affair. Having the whole Sandy Lane Resort reserved was just the first step. He also had 500 roses brought in by plane. Security for the wedding was air-tight and Tiger made sure that no wedding photos will be released to the public. Not even unofficial ones that were taken by the paparazzi. 
A Luxurious Life
There was no doubt that Tiger and Elin lived the good life. Tiger was at the top of his game during those years, which meant he definitely had enough money to buy some great properties.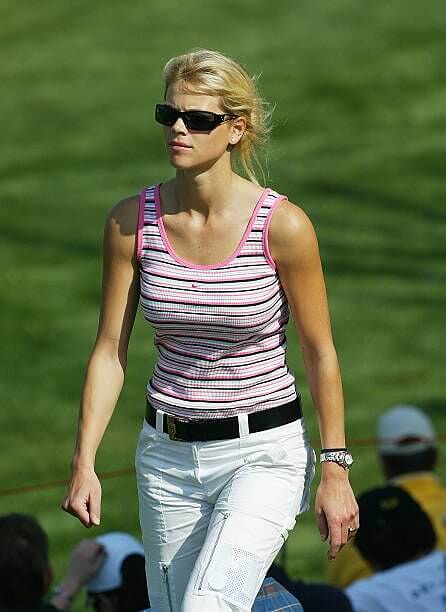 On top of their wonderful waterfront mansion, they also kept other properties throughout the country. This included homes in Jackson, Wyoming, and California. They even had one in Sweden. And who could blame them? We'd be the first ones to buy a house like this if we could.

The Start of Problems
In 2006, Elin came face-to-face with her own scandal, feeling the hardship and struggle of worldwide attention and fame. A magazine in Ireland released provocative photos of a woman whom they alleged to be her. The magazine had no evidence to back their allegations. In addition, Elin refuted all claims that the woman in the photos was her.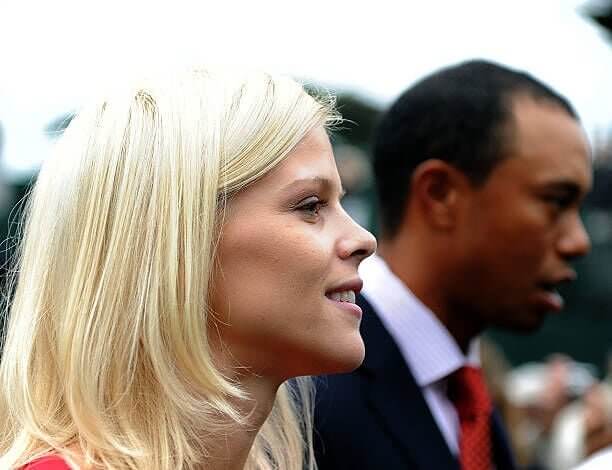 Elin knew better than others when it came to the scandalous photos. She was now on the path to clear her name and debunk the magazine's theories. After consulting with attorneys, they finally traced the photos' origins and discovered they were the photos of a former Playboy model. Now with evidence in hand, the couple sued the Irish magazine. The court ordered the magazine to issue a public apology and pay Elin almost $200,000.

Tiger Becomes a Dad
Once they put an end to all bad rumors, Elin and Tiger prioritized their family life. Elin gave birth to their first child, daughter Sam Alexis Woods, in 2007.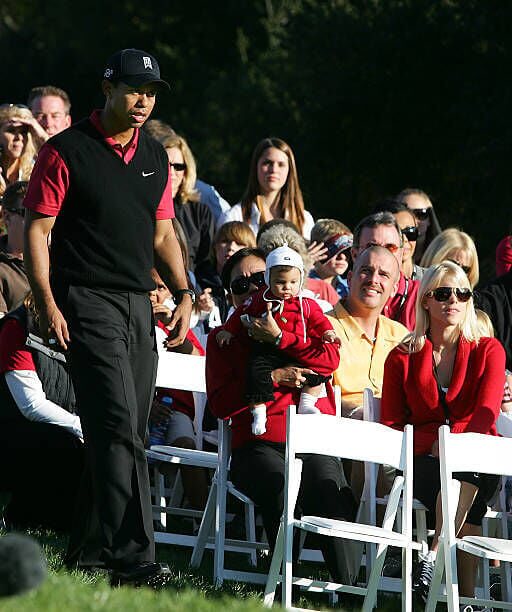 Then, after two years, the couple was blessed with another child, a son named Charlie Axel Woods. They seemed to be one big happy nuclear family of an ideal mother, father, daughter, and son.
Signs of Trouble
Thanksgiving 2009 signaled the first signs of trouble in their married life. A few days before, Elin came across an online article that alleged that, while on a trip to New York, Tiger had an affair with Rachel Uchitel. Of course, Tiger denied all allegations. However, Elin remained doubtful of her husband. In the end, she looked into Tiger's phone and found damning proof of his infidelity.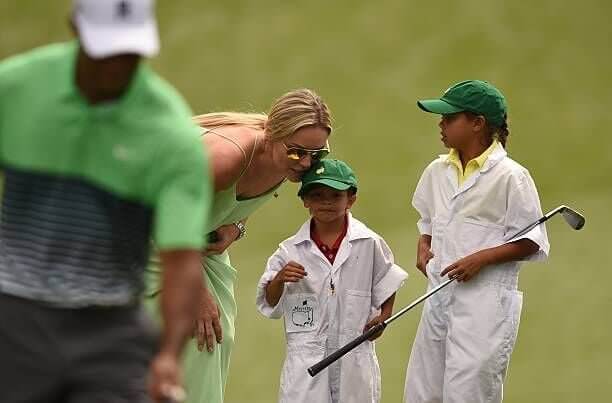 Now sure of her husband's infidelity, Elin was in a rage. Reports even suggested that she came to Tiger while holding a golf club. Luckily, Tiger found a way out. He ran inside his car and drove off. Unfortunately, Tiger took some sleeping pills a couple of hours before the incident. This made him really groggy, and he ended up getting into a car accident. He was found beside a fire hydrant, unconscious. Miraculously, he sustained only minor injuries.
Money Keeps Secrets From Spilling Out
As soon as the incident reached the news, Rachel Uchitel hoped to spill the beans and tell her side of the story. But one day before her scheduled appearance to the media, she dropped the whole plan.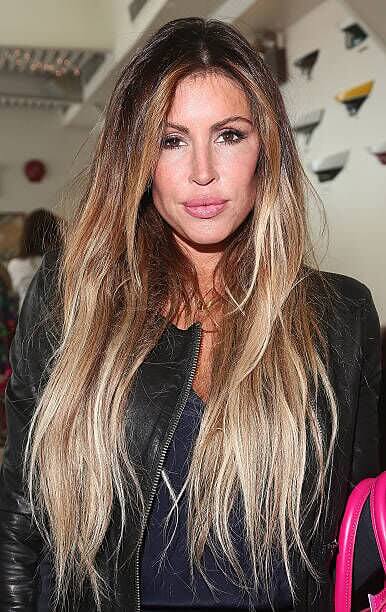 In the end, it was revealed that Tiger had given Rachel $10,000 worth to keep her lips sealed. Unfortunately for him, he conveniently forgot to do the same for the other 120 affairs he confessed to having. More than 15 women later claimed to have slept with the golf legend in exchange for money.
The Second Mistress
This is Jaimee Grubs, the next woman to claim she was Tiger's mistress. They met each other quietly for more than two years. She worked as a cocktail waitress and used to be a contestant at Total Academy.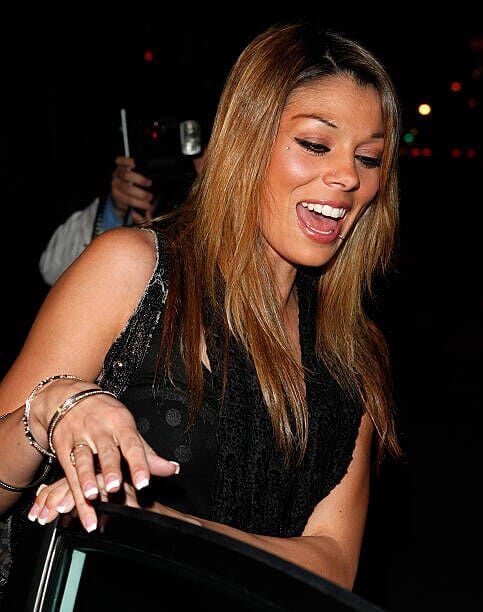 Jaimee claims she did not know that Tiger was married. Considering how much of a celebrity Tiger is, we are not convinced by her claim. To prove their relationship, Jamiee released a voicemail from Tiger.
Yet Another Mistress
Here, we have one more Jamie. The lady in question is Jamie Jungers. She worked in Las Vegas, modeling lingerie. She told her story to the press, even going so far as to say that she used some of Tiger's money on her liposuction.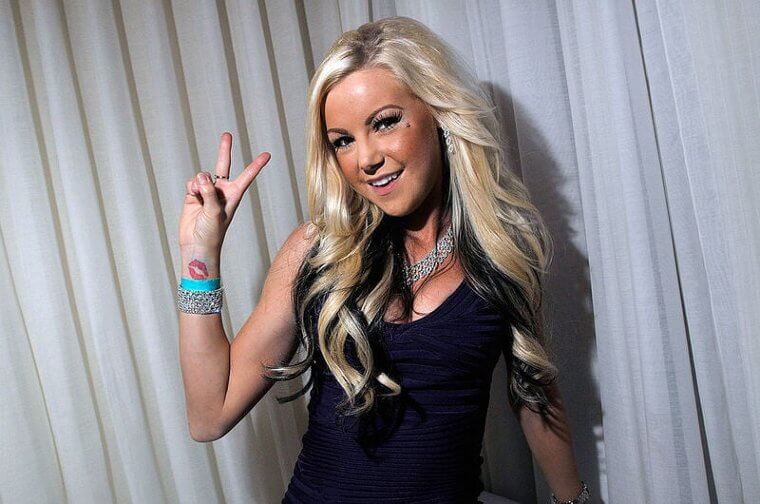 According to Jamie, she and Tiger were tight for about a year and three months. After that, she again made headlines after getting caught in California for a drunk driving offense.

And Another...
Next up is Theresa Rogers, the self-proclaimed "cougar" among Tiger's countless women. She is number 11 of those who revealed their affairs in public.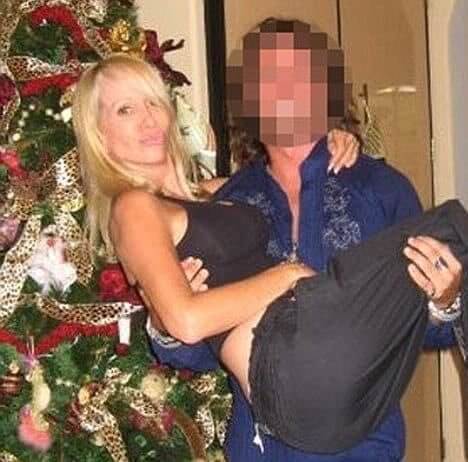 But that's not all. She even claimed that her child's father was none other than Tiger. Their affair supposedly lasted for five years. Reports suggest they were together even before Tiger got hitched to Elin.
Maintaining a Low Profile
It was quite natural for Elin to stay low in the middle of the controversy. For one, it was a shocking and mortifying experience for her, and considering the golf club incident, she was seething with rage.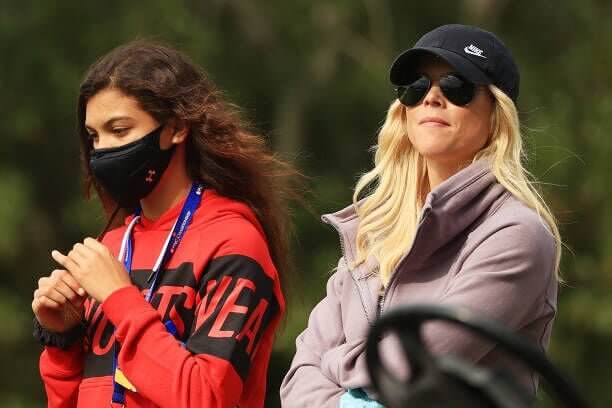 The world was wondering, what went through her mind during the whole ordeal? Did Tiger try to convince her otherwise? Did she think about staying with him despite what had happened?
How Much Did She Get?
Many fans were sad that such a dream marriage came to an end. But some couldn't help but think how much Elin would get from the divorce. After all, Elin wasn't walking out on just someone. She was divorcing a millionaire cheater.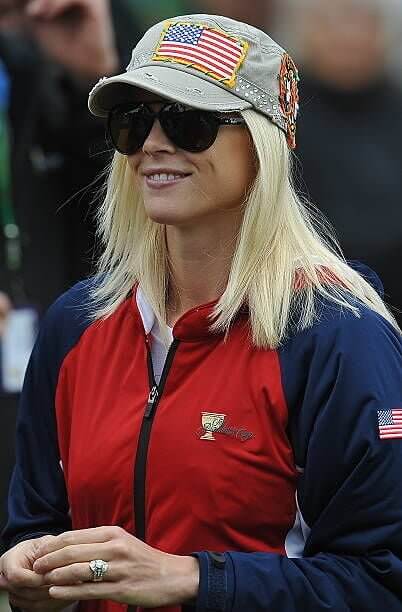 Their prenup agreement ensured that Elin would get $20 million. But after everything that happened, that was not enough. The press gave varying reports on how much she would get. In the end, Elin would get an astounding $110 million. This totaled only about a sixth of her husband's total worth. But it amounted to $20 million for every year she spent with him. That's quite hefty, even for celebrity rates.

A Private Hearing
The divorce proceeding remained inaccessible to the public. The press was barred by the court from entering. This was a good thing for Elin, who wanted to keep things on the hush. But it was likely that the oath to silence was paid for by Tiger Woods. Some assume that he requested parties involved to keep things quiet. And for a while, it was effective.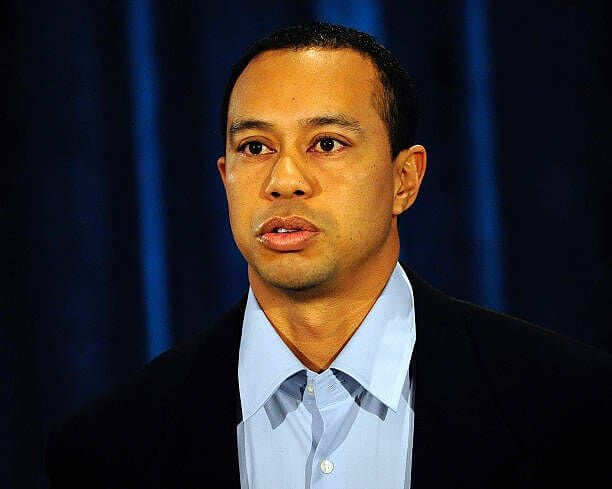 Access to the hearing was indeed kept to concerned parties. Of course, that didn't stop them from wondering. Would Elin get sole custody of the kids, or would Tiger? In the end, Elin did not deny partial custody to Tiger. He was indeed a bad husband. But maybe he wasn't such a bad father. We'd like to think that Elin felt the same.

Elin Finally Tells Her Story
When the golf club incident broke out on the papers, the media wanted nothing more than to paint Elin out to be the antagonist. This made her go on screen to clarify the story. That night, Tiger left after their heated argument. After a while, Elin heard a loud noise outside. She saw her husband had an accident. Elin actually used the golf club to break the car's windshield and help Tiger out.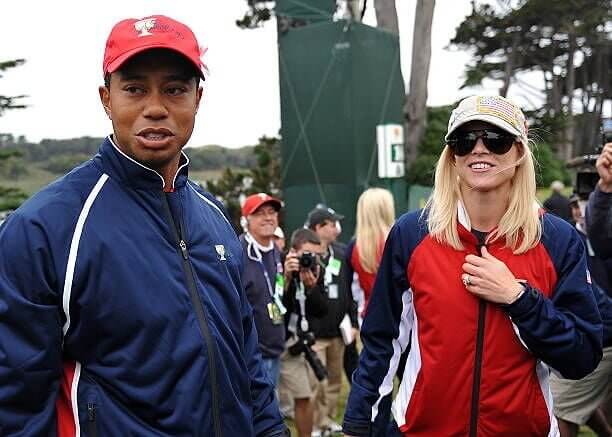 Elin told her side of the story to set things straight. She didn't want to go back to her quiet life without first clearing her name. Still, some of Tiger's more rabid fans thought her story was implausible. After all, why use golf clubs if she wanted to save him from the accident? The media's story made a lot more sense to them.

She and Tiger Still Talk
After the shocking news broke, Elin had said, "I'm so embarrassed that I never suspected..." She continued, "It's hard to think you have this life, and then all of a sudden -- was it a lie?" But despite everything that happened between them, Elin is mature enough to let bygones be bygones. She does not want their kids to suffer any longer. She still talks with Tiger and is friendly when they meet each other.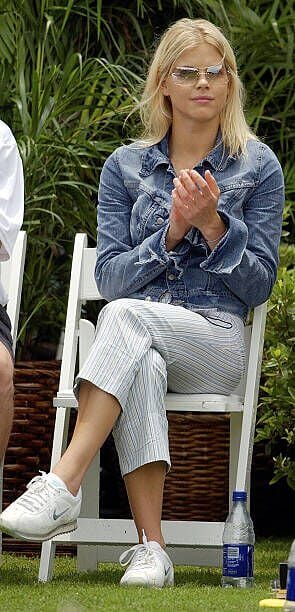 Elin believes that Tiger is still a great father to their kids. But she did have one important condition. Tiger can't let any of his girlfriends and his children meet each other. At least, not until he gets married to one of them.

Tiger Finds New Love
Tiger has found a new love by the name of Erica Herman, his latest steady. Standing by Elin's conditions, Erica cannot meet the kids until she and Tiger tie the knot. Some think that Erica was given a bad deal. In part, one can't know how well Tiger's kids and girlfriend will get along until they meet. But some believe that Elin did the natural thing to keep her kids safe.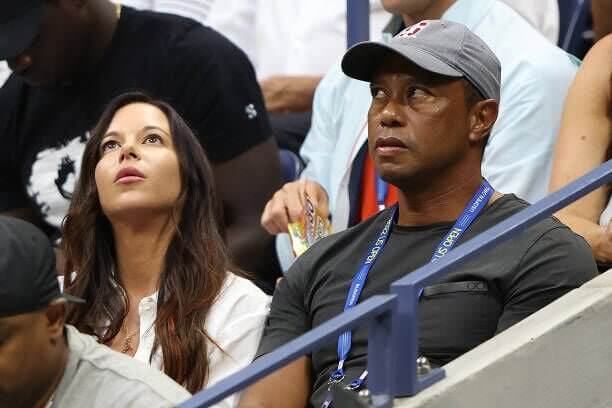 If there's one thing to be said about what happened, it's that Elin perhaps knew her ex-husband too well. Just a few months before, Tiger found love in Kristin Smith, who worked as a stylist. The public was abuzz with this new development back then. They followed closely as photos of the two on a boat made the headlines. But then, they would once again find him arm-in-arm with Erica after a few months.

This Is Turning Into a Habit
People wondered how Tiger could move so quickly from Kristin to Erica, but in this case, it was more of the same classic Wood's story. Reports suggest that Tiger and Kristin broke up because he was seeing her and Erica at the same time. Kristin suspected that the legend was cheating on her. But Tiger, as usual, denied this—even going so far as to badmouth Erica. As was common in these cases, either Kristin or Erica would have given up.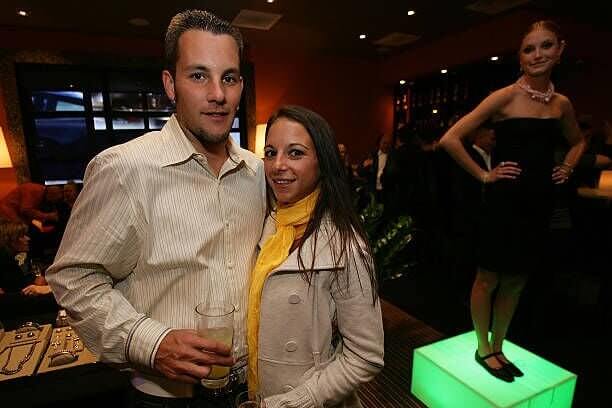 As it turns out, Elin wasn't the only one who realized the need for a lifestyle change. The press was hot on Tiger's trail, and they soon found out that he had slept with no less than 100 women during his married life. With no one else to turn to, Tiger thought it was time to check himself into a rehab center. It was something he had to do for his kids. Now he had his own path of healing to tread.

The Beginning of a New Life
Life was hard, but Elin was dead set on getting past her own trauma. It was the beginning of a new life with her kids. With the $100 million that she had, she found a new home to rebuild her family. But this was not just any other home. She found an old mansion close to the beach and had it rebuilt from scratch. As a practical woman, any item she could salvage from the place was donated to charitable institutions.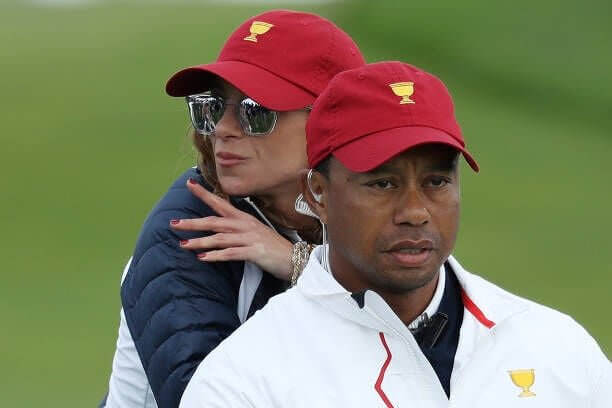 Elin's new living spaces cost her $12 million. This was an easy feat to purchase, considering the money she got from the divorce. In total, the house had 6 bedrooms. And that's not all - it occupied 9,000 square feet. There was also a private beach and a staggering 8 bathrooms to boot! The whole place was only a few miles from Tiger's own living quarters. This made it easy for Tiger to see their kids. Still, Elin felt something was missing. So she made a move to fix that.

The Habitat
To help her with the old items, Elin made a call to the charity 'Habitat for Humanity'. She thought it was a good way to get the most use of things she didn't need anymore. She left the group to their devices as they searched around the house for items that could be auctioned for use in their efforts.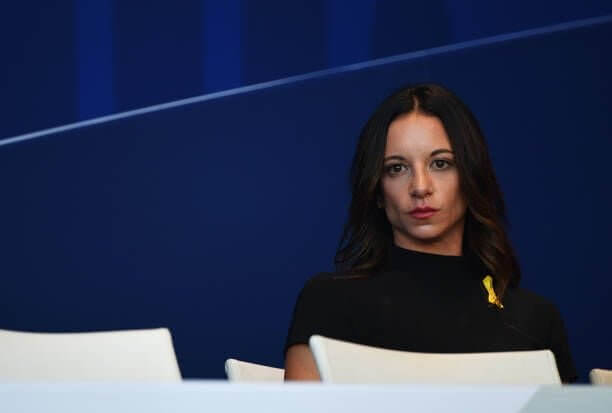 It was a generous move on Elin's part. Not to mention practical. Habitat for Humanity was able to get thousands of dollars in exchange for the items. They would go on to make use of the money to build more houses for the needy of the world.
The Beach Mansion
This wasn't the only beach mansion that Elin owned. She also bought a San Remo two-bedroom townhouse in 2011. The property was located in San Remo's Juno beach and cost $1 million.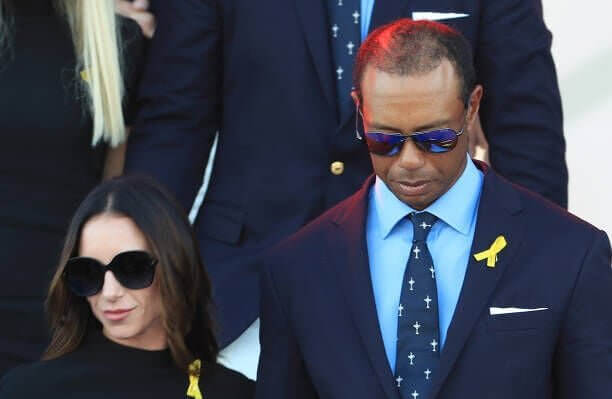 She then invested some of her money to have it remodeled so she could sell it. And sell it she did. In October 2011, she had the townhouse sold for $2.2 million.
New Home and New Love
A new home wasn't the only thing that Elin found. She also found a new love. Some months after moving into the house, she got to know her new neighbor. Chris Cline was a powerhouse in the coal mining industry. Reports even suggest he was worth more than $1 billion. One could say they were a perfect match for each other, considering how much they're worth. But things were not to last. They did have a few sweet months with each other, but Chris was a busy man. It was either love or business for him, and in the end, he chose business.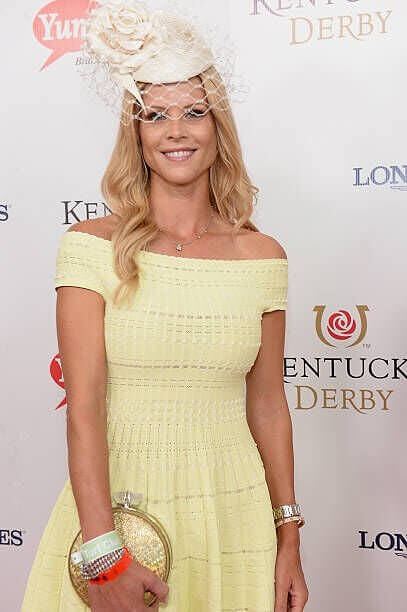 People were quick to judge their relationship. For one, at 53, Chris was 2 decades older than Elin was. He seemed more like a sugar daddy than real hubby material! Still, it didn't really matter how rich Chris was. Elin was plenty rich herself, so she was not exactly a gold digger like some have claimed.
One More Time
Or maybe she just saw where the wind was blowing. Sometime later, the press caught a shot of Elin and Chris hiking at St. Moritz. They looked to be very much in love again. Just look at this picture of them surrounded by the snowy mountains. They seem to be having a lot of fun in each other's presence. Both have children from previous marriages, with Chris having two daughters and two sons.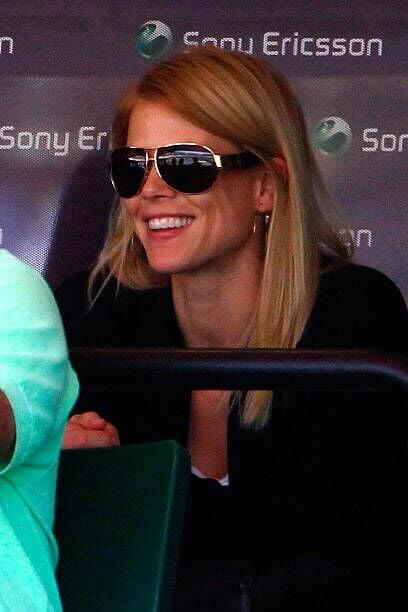 The couple seemed to be comfortable for the press to draw their own conclusions about their relationship. They were living in their own brand of paradise, not caring what others thought. Not much is known about their relationship status, but that's to be expected. Elin tries to remain out of the spotlight, unlike her ex-husband. What is public knowledge however is that both Elin and Chris live in the same Palm Beach property.
The Musician
Not much could be gleaned about Chris and Elin's relationship status. But it seems that one went down the drain as well. Later, Elin was caught with another famous personage. This time, it was the vocalist of a famous Brit band called Bush, Gavin Rossdale. But Gavin was known for being Gwen Stefani's boyfriend. This means that he is also a cheater.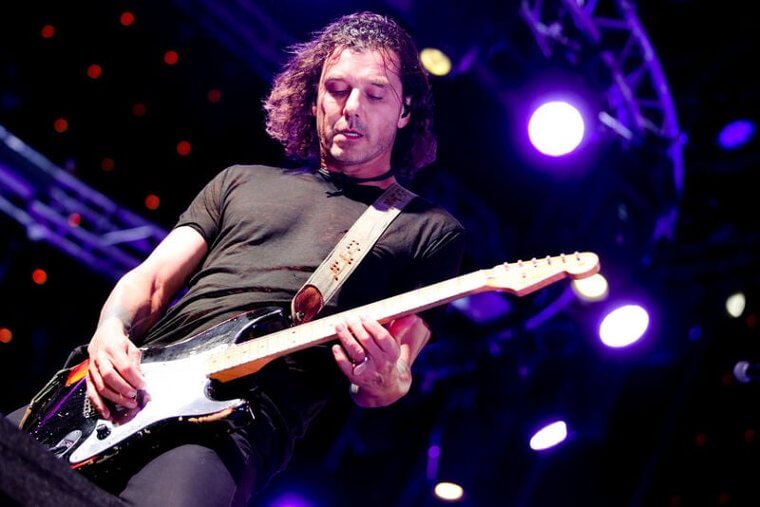 Why would Elin choose to go down the same path as her ex-husband? Would she have wanted Gwen to go through the same ordeal she went through? But reports mentioned that Gavin betrayed Gwen by having an affair with their nanny. But then, this raises another question. Would Elin want to be in the same position as her ex's former women? Maybe during those years, some irreparable damage had been done to her. Something no amount of money could ever bring back.
Reuniting With Her First Love
After everything that happened, there was likely no chance for Elin and Tiger to get back together again. But there was one love she kept returning to ever since she came to the US. Even before she left Sweden, Elin struggled with her studies. But so many things got her busy after she moved. She had all those scandals and the press was hounding her steps. Still, she was able to finish her child psychology course in 2014. Elin had finally graduated.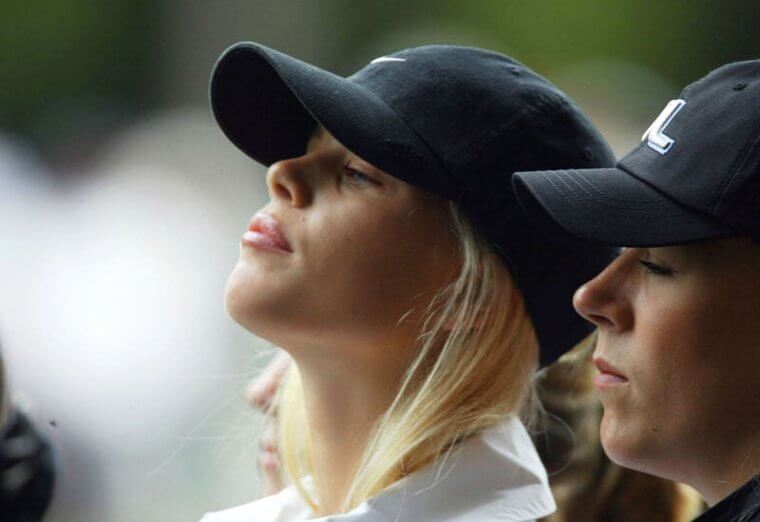 Elin has had so much trouble hurled in her way. But the good part of it was she learned a lot of good lessons. She still lives in the US, grateful and more appreciative of love and life. Of course, she can never forget what happened between her and Tiger. But at least, she is still friends with him. That was good news for their kids. And who knows? We might just get to see her putting her degree to good use someday.
That Which They Treasure
All things considered, Elin and Tiger have both seen through their own share of troubles. But they found a way to pull through and start their lives anew. They even found a way to reconcile with each other as friends. That's thanks to two things they treasure: their son and daughter. Always keeping their welfare in mind, Elin and Tiger found a way to make things work between them.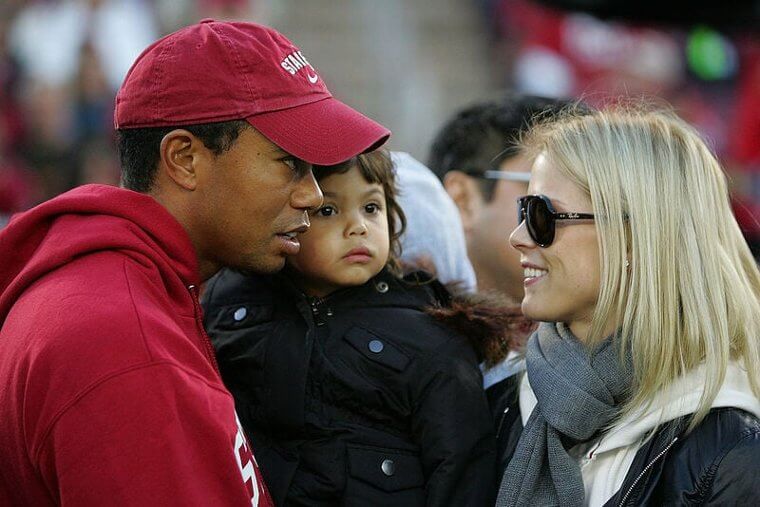 Tiger was once interviewed about how the two of them maintain their friendship. This time, he made sure there would be no misunderstandings: "It becomes two simple things, OK? We have Sam and we have Charlie. And we love them so much that we are going to whatever it takes to make that work. That's how it happened."  On a recent episode of Stephen Colbert's program, Tiger was interviewed on how things were between him, Elin, and their children. He maintained they were "best friends." It might be a little complicated for the rest of us, but who knows? They seem perfectly fine with it.
Keeping to Herself
Elin can always expect the press to follow her around. There's nothing much that can be done about that. When you were once the wife of one of golf's celebrated legends—and the subject of a high profile divorce—that was to be expected.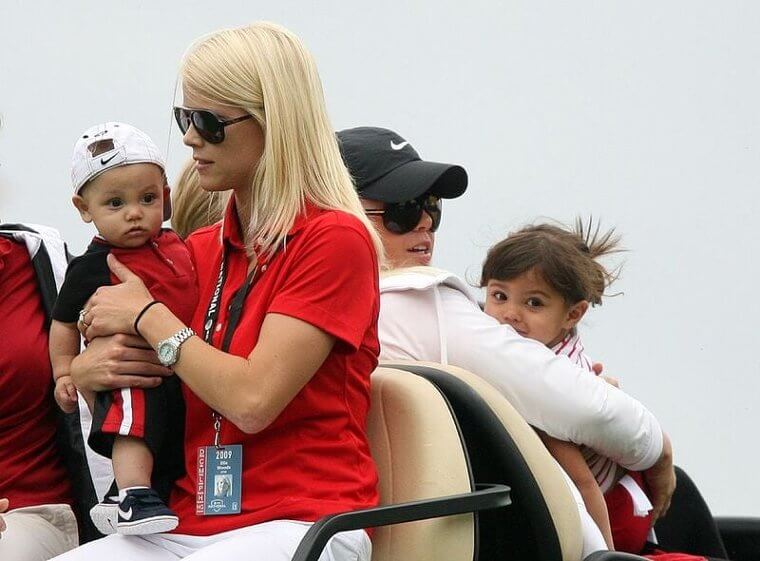 But Elin paid no heed to the press and their insinuations. She wants to keep going on under the radar, focusing on her kids and providing the best that she could.