Since her days as a young child in Nutbush, Tennessee, Tina Turner has faced many trials and tragedies. From suffering from a stroke to losing her loved ones, she now spends her days in her Swiss mansion. Here are incredible moments in the life of the "Queen of Rock 'n' Roll". 
Humble Beginnings
When she came into this world on November 26, 1939, with the name Anna Mae Bullock, Tina Turner was not born into stardom. Her parents, Zelma Priscilla Bullock (formerly Currie) and Floyd Richard Bullock, were not musicians or actors, they were sharecroppers in Nutbush, Tennessee, working land just off Highway 180. Tina has said she remembers a time of picking cotton in her early childhood, and the family was not well off.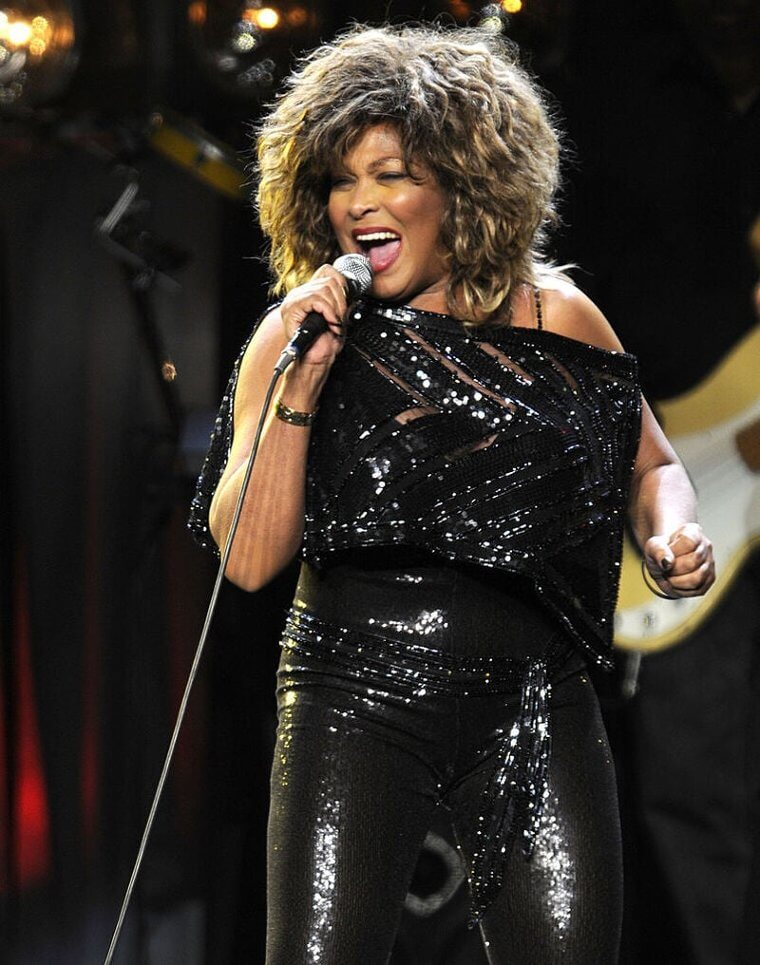 The family had two other daughters before Anna Mae was born. Her older sisters are Evelyn Juanita Currie and Ruby Alline Bullock and the family survived this simple farming life for the first part of the young girl's life, until an event that changed the world began to affect life for people living in America just as it did for millions of others around the globe: World War II.
The Family Was Separated
When the war began in 1939, Floyd and Zelma Bullock changed their workplace from farm to factory and took up occupation at a defense facility in Knoxville, but they didn't take their daughters with them. The three girls were split up and Anna Mae was left behind in Nutbush with her religious grandparents, Alex and Roxanna Bullock, who were deacons at the Woodlawn Missionary Baptist Church.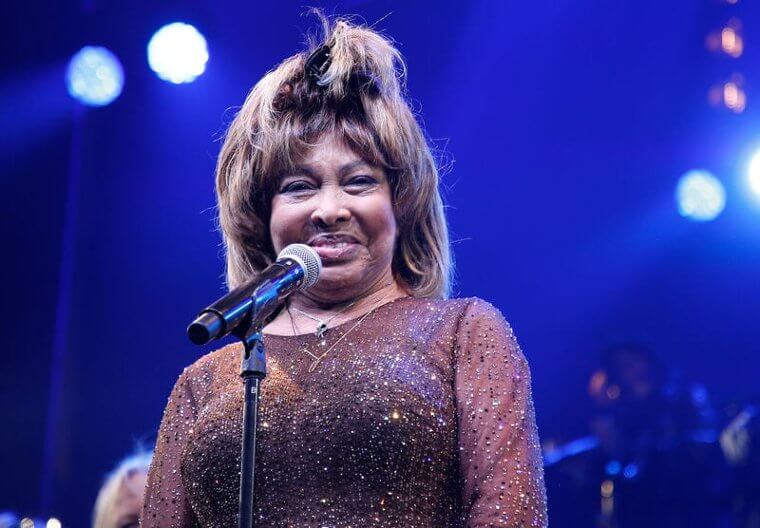 Floyd and Zelma didn't return to Nutbush immediately after the war ended in 1945, but they did invite their three children, including six-year-old Anna Mae, to join them in Knoxville where they were reunited. They returned as a family to Nutbush two years later and Anna Mae began attending school at Flagg Grove Elementary School. It might have felt like their childhood hardships were behind them, but that wasn't to be the case.
Mother Problems
In 1950, when Anna Mae was eleven-years-old, her mother, Zelma Bullock, left without warning. Seeking to get away from the abuse she had been suffering in her relationship with Floyd Bullock, she finally ran to St. Louis, but she didn't take her daughters with her. Understandably, this affected Anna Mae deeply. When her mother left without saying goodbye, Anna Mae felt abandoned, unloved, and unwanted.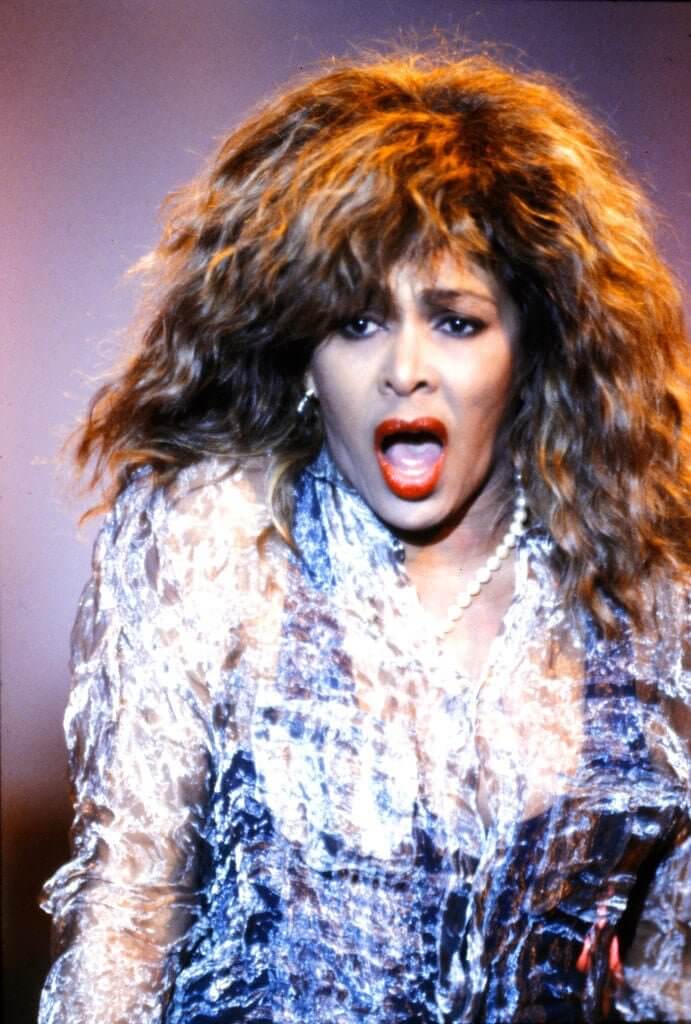 It was an awful thing to happen to a girl of just eleven, especially given the disruption she had already suffered in her life so far. Now it was just Anna Mae, her two older sisters, and their father, the man from who their mother had fled. Even years later she would recall that "Even after I became Tina ... she didn't want me, she didn't want to be around me, even though she wanted my success. But I did for her as if she loved me."
Her Father Left Her Behind
The family continued without their mother for two years. Then, in 1952, Floyd Bullock remarried. This in itself might not have been an issue, but the man and his new wife decided they would not be continuing to raise his children together. Floyd Bullock moved 700 miles away to Detroit, Michigan, and he did not take any of his three daughters with him.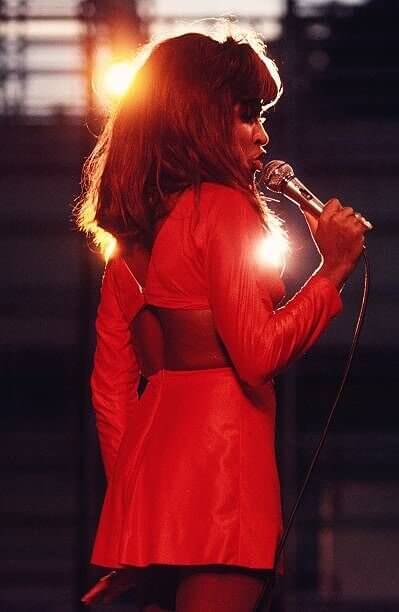 The girls were left with no choice but to move in with their grandmother, Georgeanna Currie - not the same one as Anna Mae had stayed with during World War II - in Brownsville, a small city still in Tennessee, just a few miles down the road from Nutbush. Anna Mae Bullock was thirteen years old, living in a fourth home, with both parents having left her for good. The teenage years are hard enough for anyone, without beginning them in a position like that one.
She Fell for a Brownsville Boy
While living with her grandmother and going to school in Brownsville, Anna Mae fell for a boy. "Whenever I saw him my heart started beating so fast that I was afraid it would jump from my body," she said of Harry Taylor. She was shy though and, while she would be a cheerleader at all his basketball games, she didn't dare take the next step and talk to him.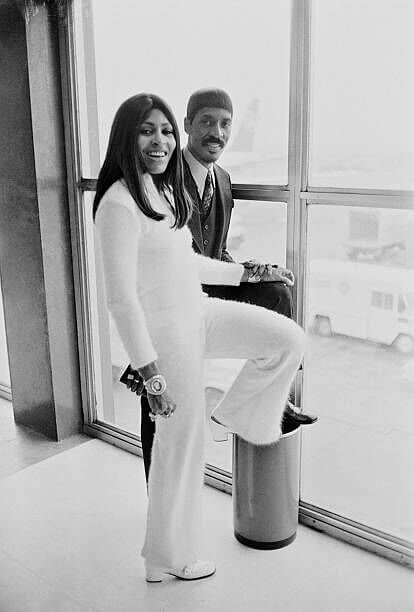 One day, Anna Mae asked one of the trainers to ask Harry to come talk to her, as she was too scared to do it herself. It worked, Harry broke the ice and the pair went on a date where Anna Mae was excited about sharing her first kiss. There was a problem though. While in the moment, she panicked and kept her lips sealed tight together. "You don't know how to kiss?" said Harry, much to Anna Mae's embarrassment.
She Thought Harry Was 'The One', But…
Anna Mae and Harry were each other's first, losing their virginity together on a night they drove out to a bar with Anna Mae's older sister Ruby Alline. Ruby went in and the couple waited outside in the back seat of the Plymouth. "I was afraid," the singer said much later. "But Harry was very gentle and cautious. He did it very well. It was a beautiful moment and I have fond memories of it."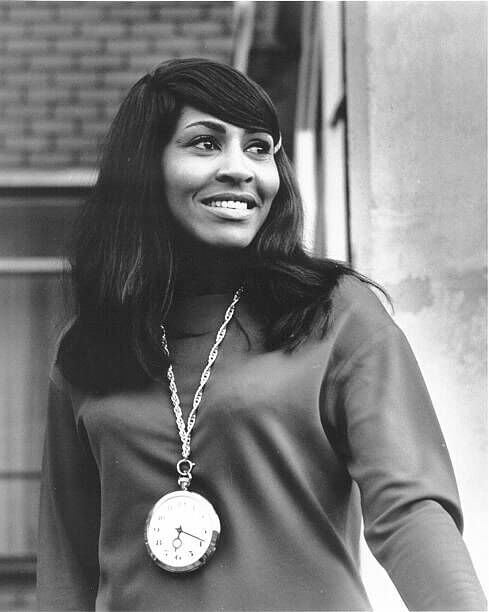 Sadly, while this might have been Harry's first time, he was keen to do it much more often in the future, and not just with Anna Mae. "Harry was real popular and had tons of girlfriends," she told Rolling Stone in 1986. "But eventually I got him, and we went steady for a year." This, however, didn't stop Harry from getting another girl pregnant and leaving Anna Mae to marry her.
She Earned Her Money as a Housekeeper
Life as a rockstar wasn't even on the radar for teenage Anna Mae Bullock. There was no hint of a life on stage of any kind. She did have to start making her own way in the world though, or at least start making some of her own money so she could have the social life that a teenager wanted to have. Her grandmother worked hard to support the three sisters, but Anna Mae had to help herself, too.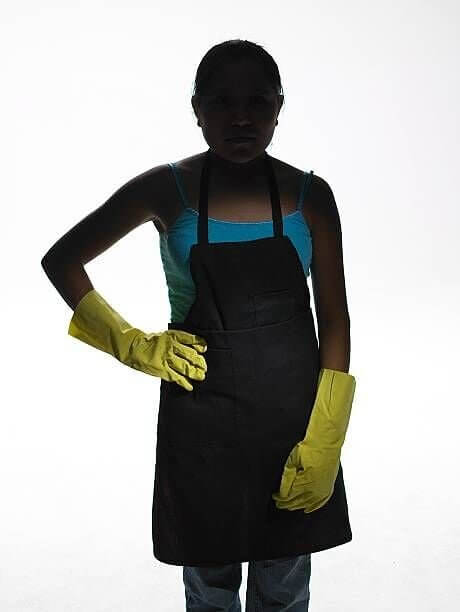 She found a job working as a housekeeper to a wealthy neighborhood family, The Hendersons. It might not have had the glamor, or the pay, that she would experience later in life, but it was work and it helped her live her life the way she needed to. We all have to start somewhere and Anna Mae was willing to do just that.
She Experienced Loss Early
As a teenager, Anna Mae had already encountered a good deal of upset in her life, and though she had, in many real ways, lost both her parents by this point, she did at least know they were still alive and out there in the world, so they weren't gone completely. Anna Mae was working at the Hendersons when there came the news that would introduce this new, more permanent sort of loss to her life.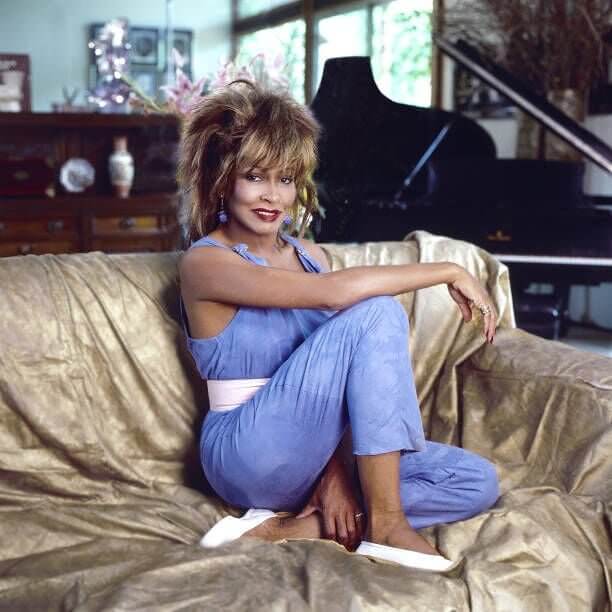 Her older half-sister, Evelyn Juanita Currie, had been killed in a car crash, as had her two cousins, Margaret and Vela Evans. This was the first tragic occurrence of death in Anna Mae's life, but it would be far from the last. Like both Anna Mae and Tina Turner, she would need to learn to cope with losing loved ones, if that's something a person can ever do.
A Reunion Happened at the Strangest Time
Anna Mae's second experience with death came a short time later when her grandmother passed away. Anna Mae was sixteen at the time and it threatened to leave her completely alone in the world. The combination of loss and worry must have been overwhelming for the teenager, but then she saw a familiar face at the funeral who had the potential to change everything.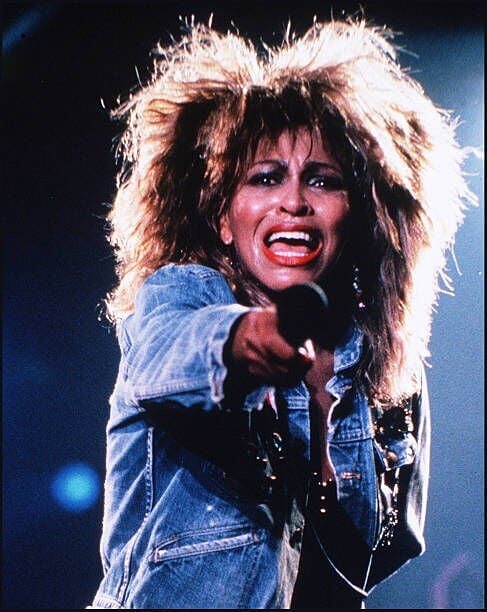 The woman who had abandoned her three young daughters, Zelma Bullock, returned to attend the funeral of her own mother, Georgeanna Currie, and Anna Mae was surprised to see her again after all that time. She was even more surprised when Zelma Bullock invited her and Ruby Alline to live with her in St. Louis. They had little other option, and Anna Mae was on the move again.
Anna Mae Finds Music in the City
Moving to St. Louis would change Anna Mae Bullock's life in ways she could never have imagined and set her on the course that would lead to her rebirth as Tina Turner. Having always been a social person, as she reached her late teens, Anna Mae would begin going to nightclubs with her sister, Ruby Alline. There she would discover dancing, and music, and live bands, and one live band in particular.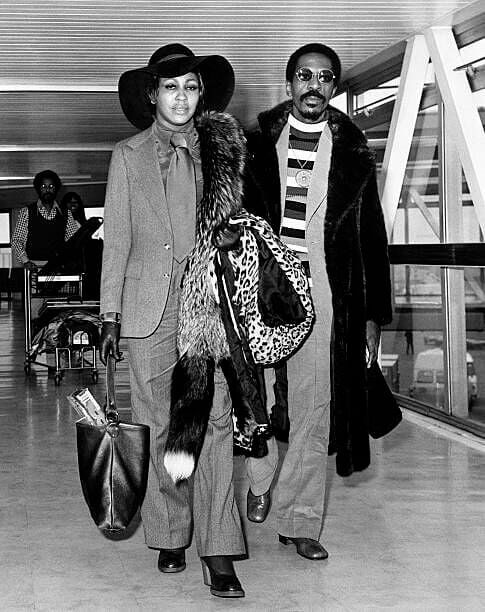 Aged eighteen, one night in The Manhattan Club in St. Louis, Anna Mae and Ruby Alline found themselves watching a band who transfixed the younger sister. She was particularly impressed with one member of the band, saying she "almost went into a trance" watching him play. The band was the Kings of Rhythm. The man was named Ike Turner.
She Didn't Take No for an Answer
Just as she'd known at first sight that she was in love with Harry Taylor, Anna Mae Bullock immediately knew she wanted to be part of Ike Turner's band. She ignored the fact they had no women on stage and didn't appear to be asking for anyone new to sing, and told Ike she wanted to join. Ike said he'd call her, but the phone never rang. So Anna Mae decided to take action herself.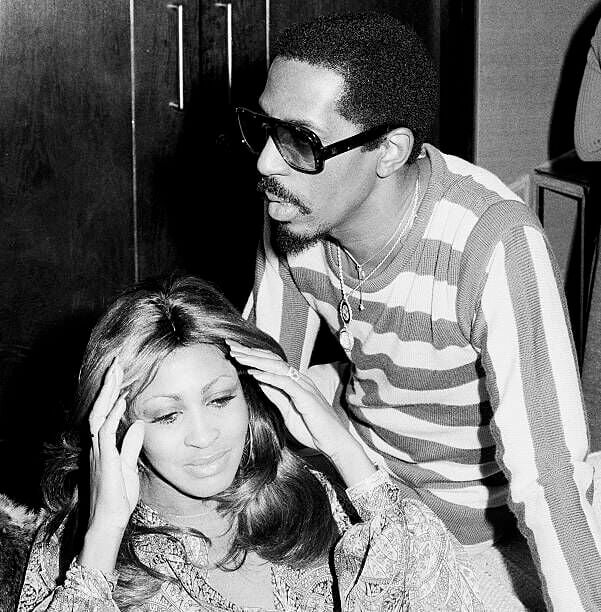 On one night in 1957, Anna Mae Bullock decided to go for it. She waited for the Kings of Rhythm to take a break and then snuck onto the stage to find herself a microphone, grabbing one from the drummer, Eugene Washington. She looked out to the crowd and started to sing. It was a moment that would change everything.
She Blew Them Away
After picking up the mic, Anna Mae Bullock burst into a B.B. King blues ballad called You Know I Love You, and she was triumphant. Not only was the house crowd blown away, but so were Ike and the band. He asked her what other songs she knew and encouraged her to keep singing.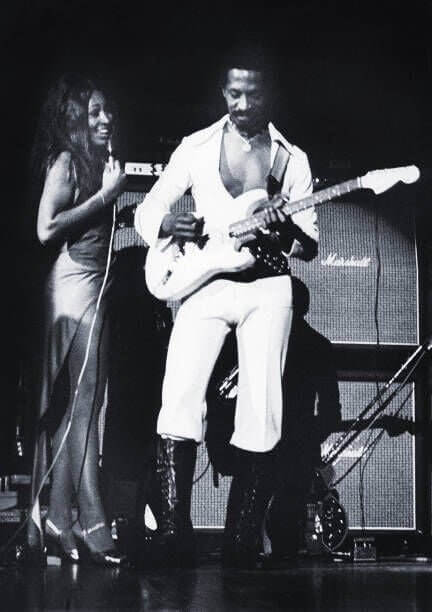 She was the star of the show that night and kept singing with the band for the rest of their set. Any reluctance Ike had about letting her become involved melted away and, before the lights went out, the girl who would become Tina Turner had won her first job in music, as the featured singer in Ike Turner's Kings of Rhythm.
She Dated the Sax Player
There was no romance between Ike Turner and Anna Mae Bullock, to begin with, but that would come later. Instead, their relationship was built around music as Ike coached the young singer in the subtle skills of vocal control, and in developing her performance into something more polished. After all, no matter how impressive she had been, Anna Mae was completely new to life on stage.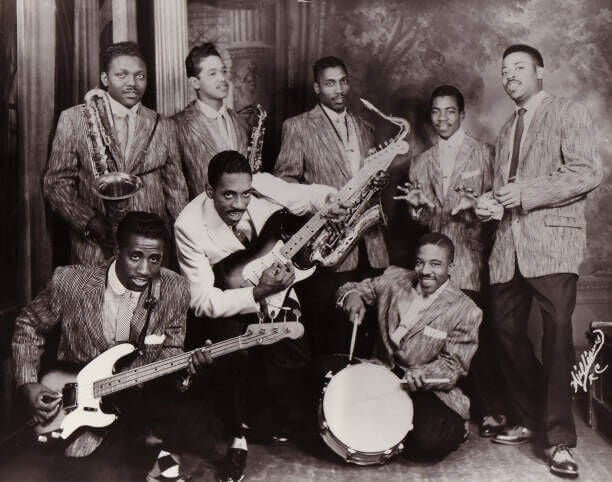 It was actually the band's saxophone player, Raymond Hill, that Anna Mae got together with at first. Another decision that would come to have a profound effect on her life. Her sister, Ruby Alline, was also spending a lot of time with the band, herself starting to date the drummer from whom Anna Mae had first taken that microphone, Eugene Washington.
She Was Pregnant in High School
In 1957, Anna Mae discovered she was pregnant with Raymond Hill's baby. She was 18 and had not yet finished high school so this was unexpected and terrifying news for the teenager. She knew she wasn't in love with Raymond the way she had been with Harry, "But he was good-looking," she said later. "I thought, 'My baby's going to be beautiful.'"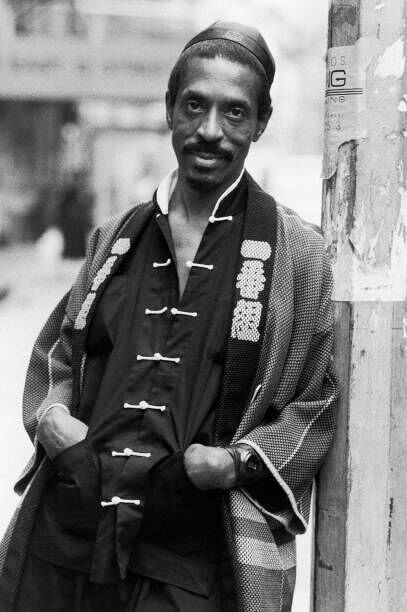 Her mother Zelma Bullock didn't take the news quite as well. When she learned about the pregnancy she chose the same path she had chosen years ago and left her daughter to fend for herself and her future grandchild. Anna Mae was kicked out of her mother's home and left with no choice but to move into the place Raymond shared with Ike Turner.
Yet Another Person Walked Out on Her
In the 1950s, a pregnant teenager being kicked out by their parents to fend for themselves with whoever their partner might be was a tragic, but not entirely uncommon, story. The problem for Anna Mae was that wasn't where it ended. Before their baby was even born, Raymond broke his ankle in a wrestling match with Carlson Oliver, a singer in the band, and chose to go home to Clarksdale.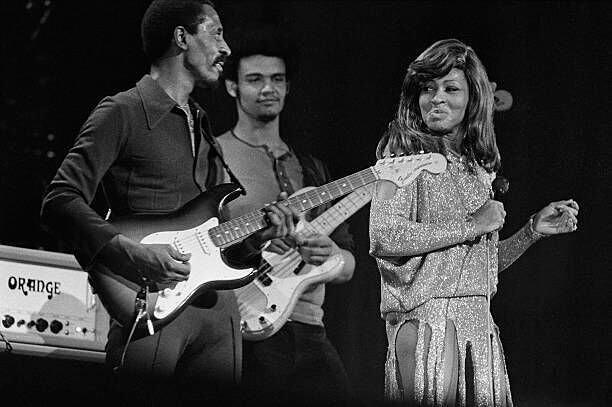 Anna Mae did not go to Clarksdale with her baby's father, she stayed, now living with Ike and facing the fact that she was about to become a single parent. No support from her mother, abandoned by her lover, she had been left alone again. Only this time she was about to become solely responsible for a newborn baby.
Her First Record
Anna Mae Bullock's baby, Craig, was born in August 1958. The same month, the first record featuring her vocals was released. The single was called Boxtop and was credited to Ike Turner, Carlson Oliver, and Little Ann, the stage name chosen for Anna Mae at the time. It was written and produced by Ike and released on Tune Town Records. Anna Mae had recorded the vocals, alongside the two men, while she was pregnant with Craig.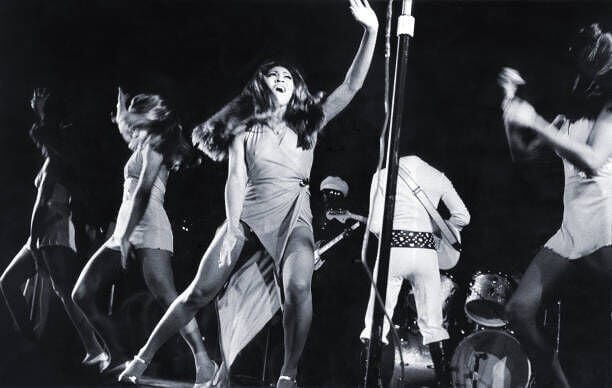 Rather than a studio, they'd put the track down at Ike Turner's home on Virginia Place in East St. Louis. It was a far cry from the heights "Little Ann" would go on to reach as Tina Turner, but it was a beginning. Although the single was re-recorded and re-released a year later on Cobra Records, this time not featuring Anna Mae at all. 
Ike and Tina Got Together
If removing Anna Mae's vocals from the Boxtop record was a slight of any kind, it didn't stop the young woman to fall for Ike, a man eight years her senior, and the pair becoming a couple. They continued living together at the start of the sixties, until one night during a party at their home. The story goes that a party guest was doing his best to seduce Anna Mae, unencouraged, so she took herself away to Ike's room.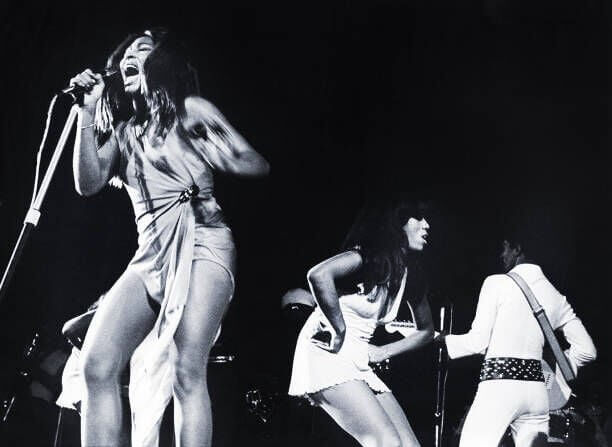 Despite referring to themselves before that point as a "brother and sister from another lifetime", things between the two developed that night, and the love affair which would dominate much of Anna Mae's life began. By 1960, they were together, and by October of that year, they had a son together named Ronnie. Sadly, at age 62, Ronnie passed away due to complications from colon cancer. His death was confirmed in December 2022 by his mother on Instagram. "Ronnie, you left the world far too early. In sorrow I close my eyes and think of you, my beloved son," she wrote.
Her First Hit Wasn't Intended for Her
Ike Turner wrote A Fool in Love in 1960 for male vocalist Art Lassiter, known for covering Ray Charles songs on the club scene and his occasional collaborations with the Kings of Rhythm. However, when it was time to record, Art didn't show up due to financial disagreements he was having with Ike. The Technosonic Studios they'd booked were expensive, so Anna Mae stepped up.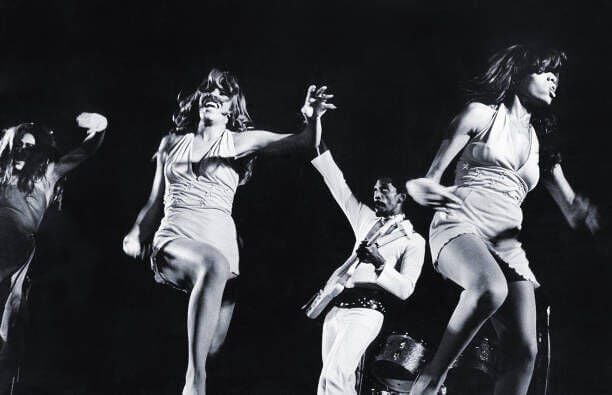 Ike Turner was so impressed with the results that he played the record one night at Club Imperial in St. Louis. It caught the ear of the resident DJ who suggested he send the demo off to Juggy Murray, who ran Sue Records in New York. Murray was bowled over enough by the song to offer a $20,000 advance and release it. After a quick success in the R&B charts, it reached No. 29 in the Billboard Hot 100. It was credited to Ike & Tina Turner. 
Little Ann Became Tina Turner
From Anna Mae Bullock to Little Ann to Tina Turner, the naming of the musical icon was a journey. Her slight frame earned her the name Little Ann around the time of her first recording on Boxtop. With the success of A Fool in Love, Juggy Murray encouraged Ike to make the talented singer the star of his band and the show which came with it. So he decided to give her a new name, too.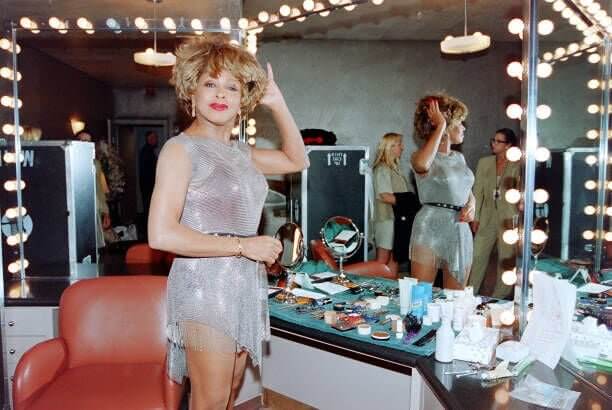 Tina came because it rhymed with Sheena, Queen of the Jungle - a comic book character who made up part of the inspiration for the performer's stage persona - and, of course, because it was alliterative with Turner, Ike's name and an important part of his brand. The name was attached to the single, and a star was launched.
Ike Owned the Name
Tina Turner wasn't just Anna Mae's new name, it was her trademark. Or, more accurately, from a legal perspective, it was Ike's trademark. After losing several previous vocalists and getting all the signs, he was onto a good thing. Ike was paranoid about losing out if his new singer decided to go her own way, and he was savvy enough to do something about it. So after naming Anna "Tina Turner," he trademarked the name for himself.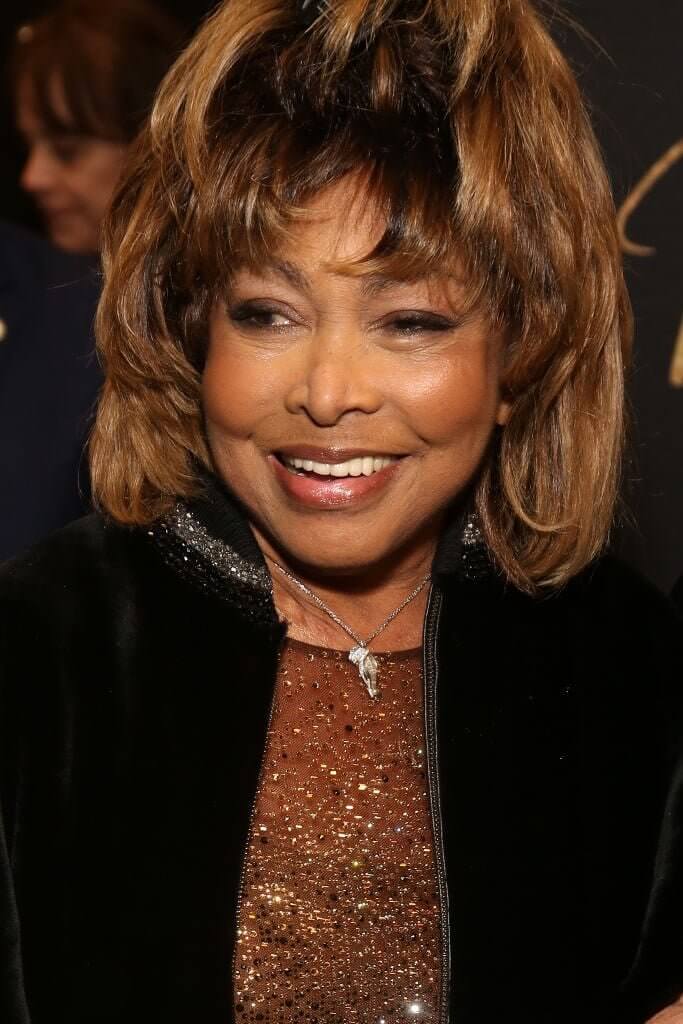 The idea was that if, for any reason, Anna Mae stopped working with him, he could bring in a new singer, give the name to them, and carry on as if nothing had happened. He was protected and Anna Mae had nothing. It may have seemed inconsequential to the burgeoning singer at the time, but it was to become incredibly important later in her career.
Ike and Tina Didn't Start On Solid Ground
Despite getting together with Tina, and getting her pregnant, Ike wasn't exactly single at the time. He was still together with a woman named Lorraine Taylor who had been living in the same house as Ike, Tina, and previously Raymond Hill. He also claimed in an autobiography in 1999 that he was still technically married to another woman, Alice Bell, at the same time.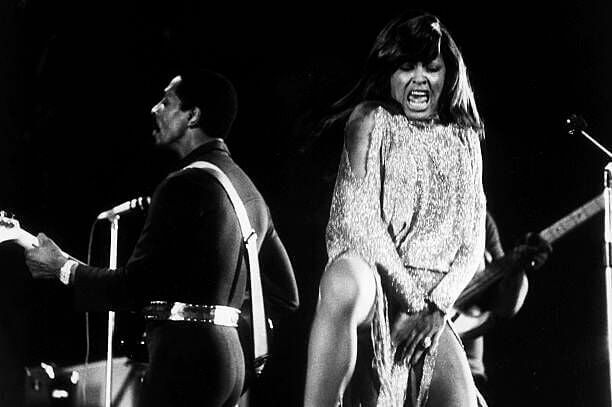 The truth about Ike Turner's many relationships before Tina is muddy at best, but he didn't have a reputation for fidelity and the beginnings of his time with Tina showed that. They may have been a couple, they may have had a baby together, and they may - on record sleeves and show billings at least - be sharing a surname, but their relationship was still as rocky from the start as it would continue to be throughout.
They Broke Segregation
In the first half of the 1960s, racial segregation was still in place in many parts of the United States of America, and this applied to music just as much as any area of life. The Ike and Tina Turner Revue as they were now known, quickly became successful enough to break through this in many areas. Finding their popularity meant they were able to play to unsegregated audiences across the nation.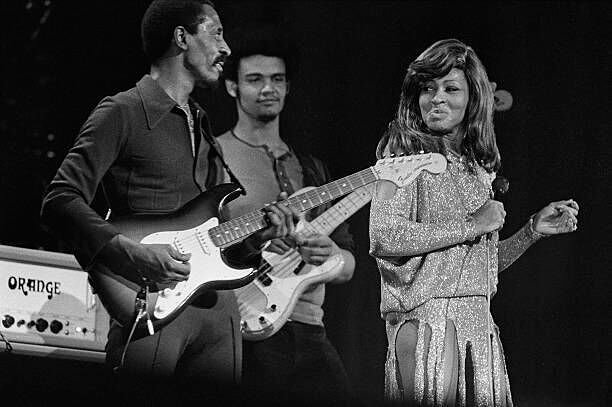 And they played a lot of shows. As "one of the hottest, most durable, and potentially most explosive of all R&B ensembles," they toured for ninety days straight. They built a show reputed to be perhaps as much of a spectacle as the James Brown Revue, which toured around the same time. Ike, Tina, the Revue, and their backing singers, The Ikettes, were hugely popular, not just with Motown audiences but with rock crowds too.
Her Style Came From Doubt
It's hard to look at a performer with as much energy and power on stage as Tina Turner and imagine they might be insecure, but she very much was. The style she is so recognizable for today grew as her way of compensating for how nervous she was about her own appearance and ability.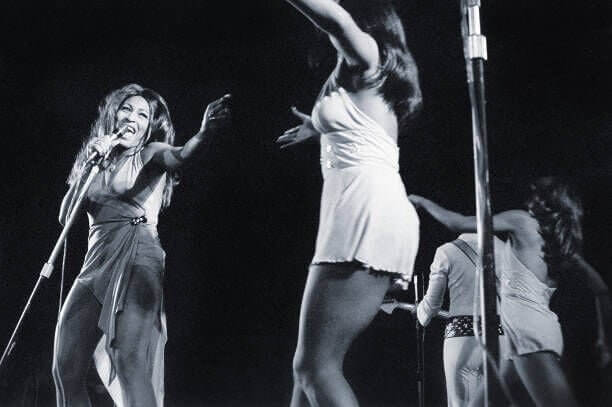 She felt ugly, so she wore striking wigs to give her a more outlandish appearance that she had control over. She thought her voice was strange, so she danced to make sure she had something else to give to the performance. She built herself up with strong make-up, bold dresses, wild wigs, and she planned several costume changes into every show. It grew the Tina Turner brand brilliantly, but it was really all about manufacturing confidence in any way she could.
She Tried to Build a Family Life, Too
Tina already had two children by the time the touring got into full swing. Craig, who she'd had with the band's former saxophonist, Raymond Hill, and Ronnie, her son with Ike Turner. Ike also had two other children in his life, Ike Jr. and Michael, who he'd had with Lorraine Taylor during the two years they'd been living with Tina as friends. Now that they were earning some money, they found a place where they could all live together in Los Angeles.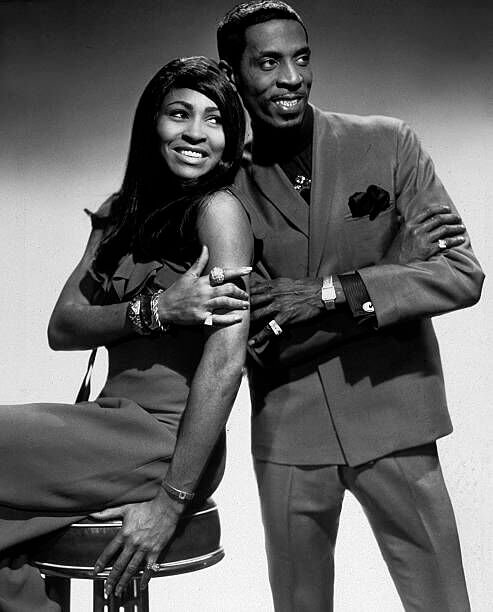 Tina had her worries about trying to raise four young boys while constantly touring clubs around the world and voiced concerns over how the clash of lifestyles might cause issues. Success was coming too quick to step back from though and, besides, Ike was in charge. He overruled Tina at every step, and he was willing to use violence to enforce his will if Tina protested.
It Wasn't a Traditional Wedding
Though they'd been sharing a surname for some time already, it wasn't until 1962 that Ike and Tina Turner got married. Though Ike would later deny that it ever officially happened. Ike went to Tijuana, Mexico in 1962 to, as he put it in his contribution to Tina's 1985 autobiography, see "sex shows and whores." Tina, on the other hand, went there to get married.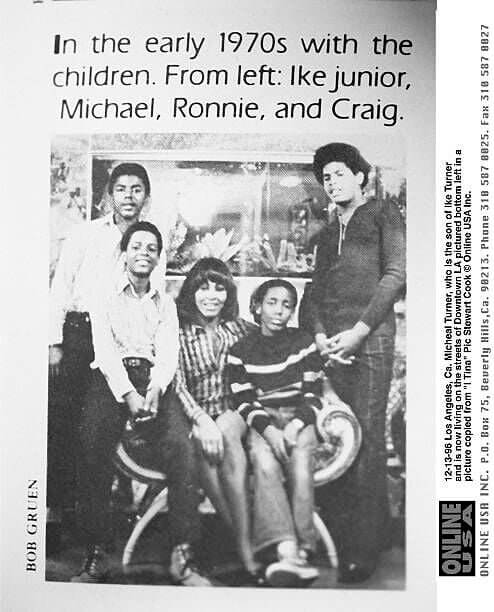 After a casual ceremony, rather than cutting cakes and first dances, the party decamped to watch a live show at a local bordello. It took years before Tina felt distanced enough from the whole sordid experience to talk openly about it in public. An inauspicious start for one of rock music's most famous marriages.
It Was Bad From the Start
Their wedding was nothing compared to what would come soon after. Between 1960 and 1968, Ike & Tina Turner scored five top ten hits on the Billboard R&B charts, including It's Gonna Work Out Fine, Poor Fool, and Tra La La La La. All in the two years leading up to their marriage. Then in 1966, they released River Deep, Mountain High, which earned their first UK hit, rising to No.3 in the British Charts.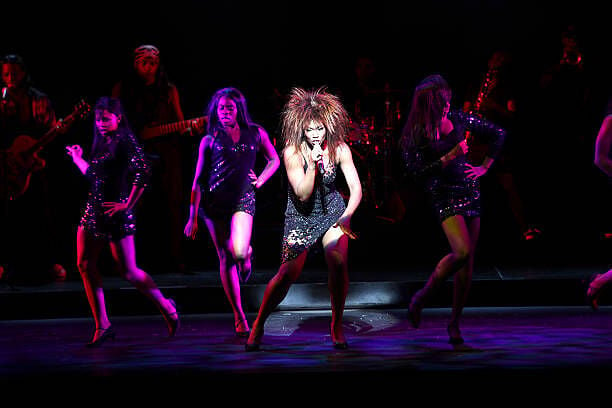 It was all a soundtrack bout a life of abuse. From the time Tina protested against officially changing her name to Ike's and expressing concern over touring schedules, only to be met with a blow to the head by a wooden shoe stretcher, her performances were often undertaken with black-eyes and split-lips after a violent outburst by Ike before the show. Tina wrote in her autobiography that Ike "instilled fear" in her.
She Tried to Overdose
Regardless of their success and all the great things that were happening in Tina and Ike's career, his treatment of their marriage would undermine everything and leave Tina feeling as low as it was possible to be. The physical abuse and emotional control was constant and was exacerbated by frequent, public, infidelity. Ike made no attempt to disguise his affairs and was often seen out with other women.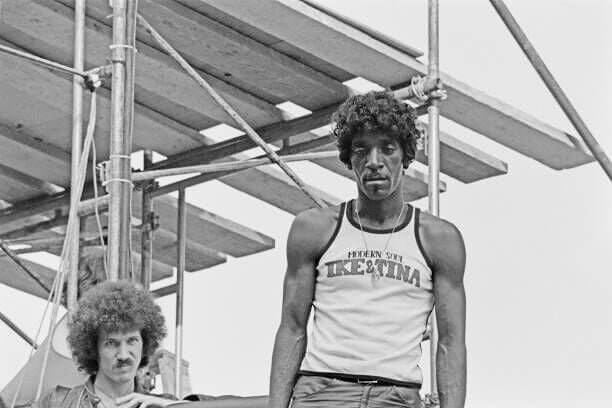 The effect on Tina was crushing and it all came to a head in 1968 when she attempted to overdose on Valium. "It was my relationship with Ike that made me most unhappy," Tina said. "At first, I had really been in love with him. Look what he'd done for me. But he was totally unpredictable." Tina survived the suicide attempt, but she knew then that things couldn't stay as they were.
The Revue's Success Exploded
Even with the horrific situation in their marriage, it would take another eight years after the overdose before Tina finally walked out and filed for divorce. Perhaps because there was so much happening in their careers there just wasn't time to step off the wheel. The R&B Chart hits kept coming and then, in 1971, Ike & Tina Turner covered Proud Mary, originally by Creedence Clearwater Revival, and the world stood up.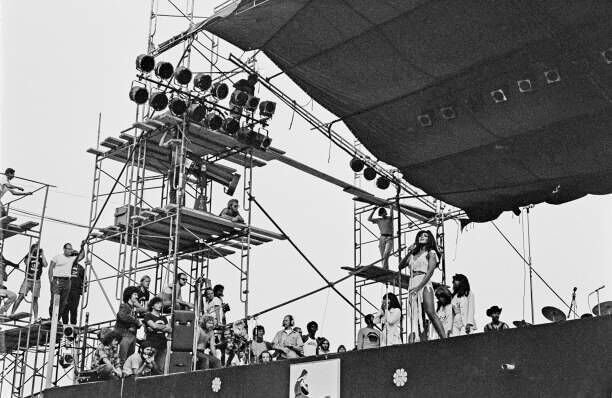 The single reached No. 4 in the Billboard 100, achieved chart success in Canada and several European countries, sold over a million copies, and won them a Grammy. It marked the height of their success together, rivaled only by Nutbush City Limits, which made it in the Top Ten in charts around the globe in 1973. However, none of this was enough to hide the damage to Ike and Tina's personal relationship.
Her Mother Let Her Down Again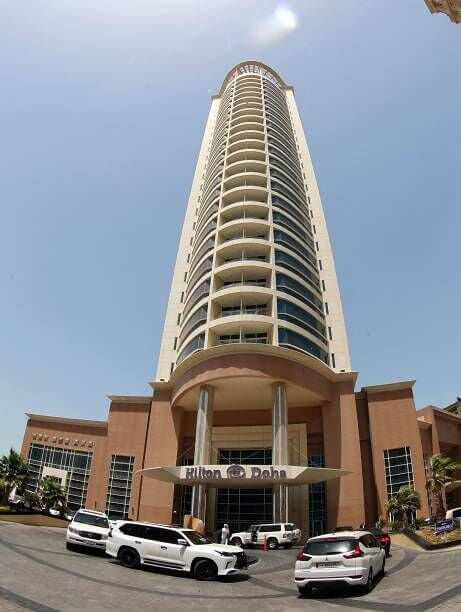 Seeing the success that Tina had found during her time with Ike, Zelma Bullock couldn't understand why her daughter would want to leave him. After all, what would she be without him? "She never wanted to give me credit for anything," Tina said of her mother, "Mom was not kind ... I was trying to make her comfortable because she didn't have a husband, she was alone, but she still didn't like me." Once again, if she was going to do what she needed to do, she was going to have to do it on her own.
Leaving Ike Didn't Stop the Fear
Having escaped her abusive relationship, and being given no support by her mother for the third time in her life, Tina was left with absolutely nothing. She had a Grammy and two worldwide hit singles to her name, except it wasn't her name, it was Ike's. He was in charge of the money and when Tina left, she took nothing with her, except four children.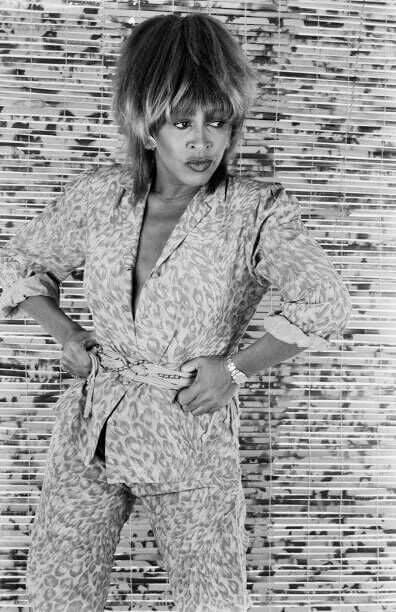 In the two years before their divorce was finalized, Tina, her personal assistant, and four sons had to survive without the income they'd become used to from the Ike & Tina Turner Revue. Tina supported them by playing small club gigs and using food stamps. During this time, she suffered terrifying harassment in the form of people shooting at her home and car. She was so scared that she would sometimes sleep in a closet.
What She Wanted Most Was Her Name
The divorce of Ike and Tina Turner was finally granted on March 29, 1978, almost two years after Tina had filed on the grounds of irreconcilable differences. With the pair now successful and famous artists, with two children together, there was much to contest. Tina originally filed for alimony, child support, and custody of Craig and Ronnie. There was one thing she wanted more than anything, though.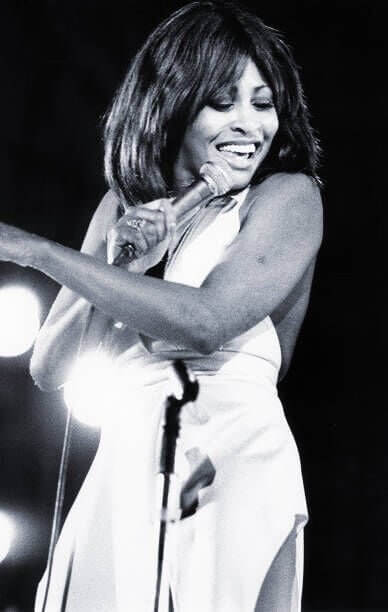 In the settlement, Tina took responsibility for all the canceled concerts and the resultant lawsuits that promoters had filed against the band. She took on the tax debt and gave up her shares of their studio, publishing companies, real estate, and many of the rights and royalties she could have fought for because it was worth it to Tina if she could have one thing: the trademark Ike had registered right at the start. Her stage name. The right to be Tina Turner.
Tina Skipped Ike's Funeral
"Tina hasn't had any contact with Ike in more than 30 years. No further comment will be made." was all Tina's publicist said on her behalf when Ike died in 2007. Ike had struggled since his split from Tina. From the age of thirty, before which he shunned drugs and alcohol, Ike spent what he claimed with close to $11 million on cocaine. He also ran into trouble with the law over various issues.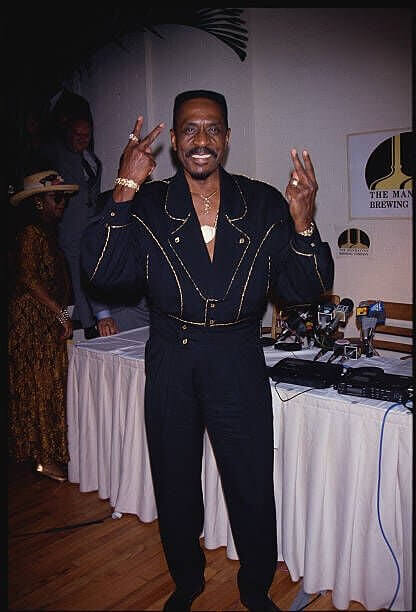 He spent time in prison, and rehab, and was eventually diagnosed with bipolar disorder in his old age. He did at one point try to persuade Tina to tour with him again, but she refused. Later, in an interview, she explained further her reasons for not seeing him again. "I have forgiven him, but I would not work with him," she said. "Ike wasn't someone you could forgive and allow him back in."
She Went From Baptist to Buddhist
In her early life as Anna Mae Bullock, Tina was surrounded by the Baptist faith. She lived with her grandparents, deacons of the Woodlawn Missionary Baptist Church, for two years during the war, and some of her first singing was in the church choir at Nutbush's Spring Hill Baptist Church. But in later life, she found something in the teachings of Buddhism, after being introduced by Valerie Bishop, a friend of Ike.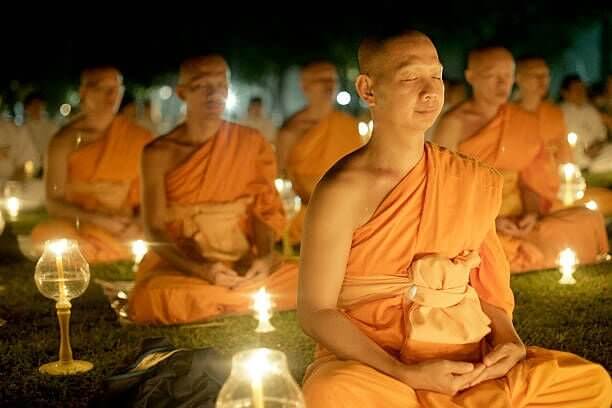 It was the Namu Myōhō Renge Kyō Nichiren Buddhist chant in which Tina particularly found comfort, reportedly chanting for up to four hours a day in the tough times between her introduction in 1973 and her divorce in 1978. In her autobiography, she claimed it even had an effect on Ike's temper for a time. In the mid-2000s, she met the Dalai Lama, who she said inspired her to co-found a spiritual music project titled Beyond.
A Lost Decade
Between the end of the Ike & Tina Turner Revue in the second half of the seventies and the release of Tina's Private Dancer album in 1984, she did very little to trouble the charts and struggled to find any musical success at all. She was still touring, but it was on the strength of her work with Ike, and it looked for a long time that the bubble might have burst. She had retained the "Tina Turner" name, but was it worth anything after all?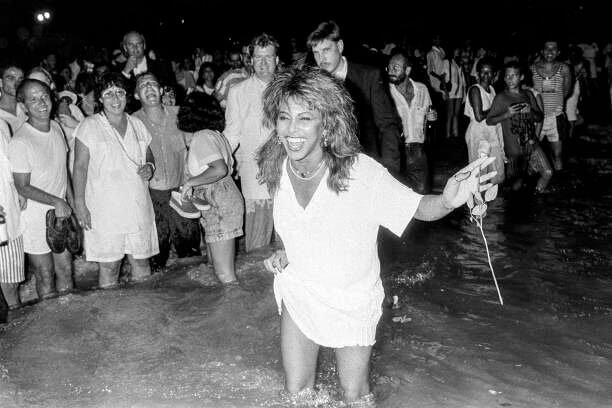 On top of that, there was the ongoing fallout over the canceled shows and broken contracts which happened after her relationship with Ike, and their career together, imploded. Tina was over forty years old and she was playing whatever gigs she could in small clubs and bars around the country. She was keeping herself afloat, but only just.
She Greatly Regretted One Tour
In 1979 Tina Turner undertook a five-week tour of South Africa. It was three years after the collapse of the Ike & Tina Turner Revue, and one year after the divorce which left her struggling with all sorts of financial issues. She needed the work, and when her new manager, Roger Davies, arranged it, she decided to take it. It would be a decision that would come to haunt her. At the time South Africa was fully embedded in its apartheid regime.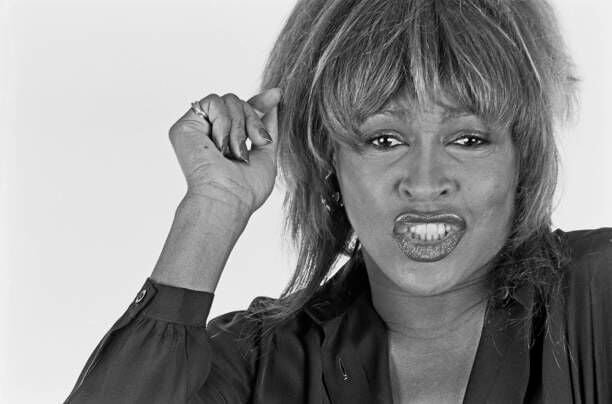 For an entertainer to choose to work in, or with, South Africa at the time was controversial. As a high profile black performer from Tennessee, USA, Tina Turner opened herself up to strong criticism. She later expressed her regret for the decision, stating that she was "naive about the politics in South Africa" at the time.
She Was a Video Star
In 1982, Tina recorded a video for her cover of The Temptations hit Ball of Confusion. It was directed by David Mallet, who had already made multiple videos for Queen, David Bowie, and The Rolling Stones. It was also recorded within a year of the launch of the new music channel, MTV. This meant that, even though the track itself wasn't a huge chart success, it made her one of the first black artists to appear on MTV.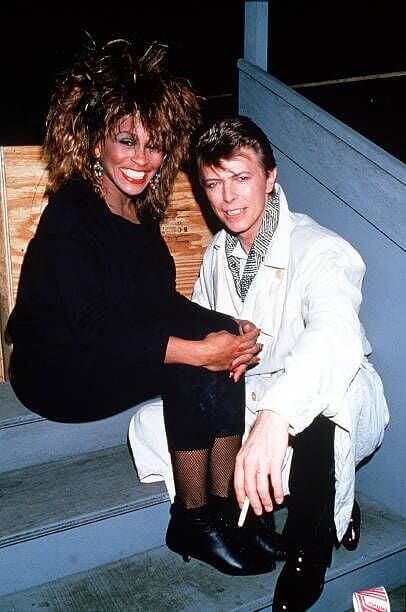 The song was also featured as the opening track on a compilation record released across Europe - Music of Quality and Distinction Volume One - on which various artists covered classic songs. As a result, the single reached No.5 in Denmark, caught the attention of Capitol Records, and it led to a 1983 cover of Let's Stay Together by Al Green. The success of that single opened the door to Tina's comeback.
It Wasn't the U. S. That Reignited Her Career
Tina's cover of Al Green's Let's Stay Together, with its video also directed by David Mallet, laid the platform for her resurgence. It did well in the United States, reaching No.26 in the Billboard Hot 100, but it was its success in Europe that really got Capitol Records' attention. The track charted in Germany and made it to the Top Ten in Belgium, the Netherlands, and - most importantly - the UK.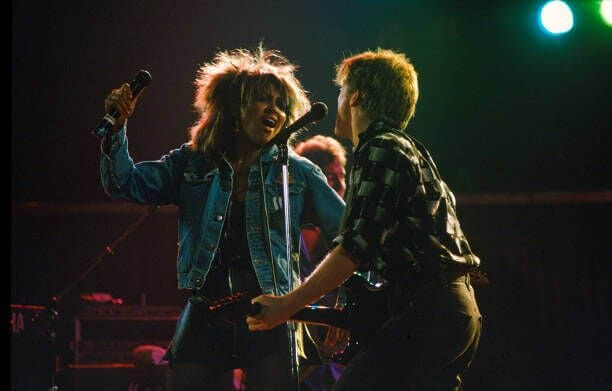 Reaching No.6 in the UK in the 80s was important because that was where new music was growing the fastest, and Tina was ready to grow with it. She also had the benefit of the fact Ike was barely known in Europe, so she could build her own name, free from her history with him. Capitol Records felt good enough about her success with the cover that they gave her the go-ahead for a studio album.
She Met the Challenge
So, you've been a solo singer for seven years. You've released four albums so far, all of which have hardly registered in the public consciousness, a far cry from the success you'd had as part of your previous band. You start getting a little success from your singles, mostly covers, and your new record company says they'll record an album with you. The catch? You have fourteen days to do it! This is exactly what happened to Tina Turner in 1984.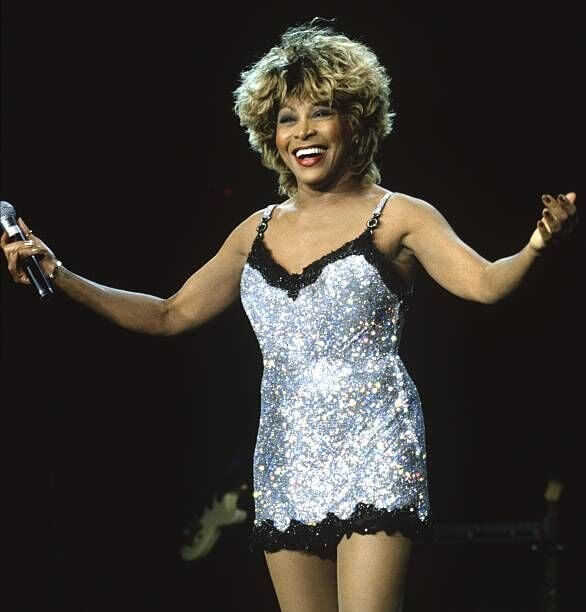 Tina was up to the task. She recorded the album in the UK in just two weeks, with help from British artists such as Mark Knopfler, Martyn Ware, and Jeff Beck. It was titled Private Dancer and was released on May 29, 1984. Tina Turner held her breath. Would it all be worth it?
She Went Multi-Platinum
Tina Turner's 1984 album featured the singles Private Dancer, I Can't Stand the Rain, and What's Love Got to Do with It. It went platinum in thirteen countries around the world and sold over ten million copies. It was a Top Five selling album in eleven countries and spawned three Top Ten singles in the U.S. alone. It eclipsed anything Tina had done with Ike Turner and the Revue and made her a global megastar.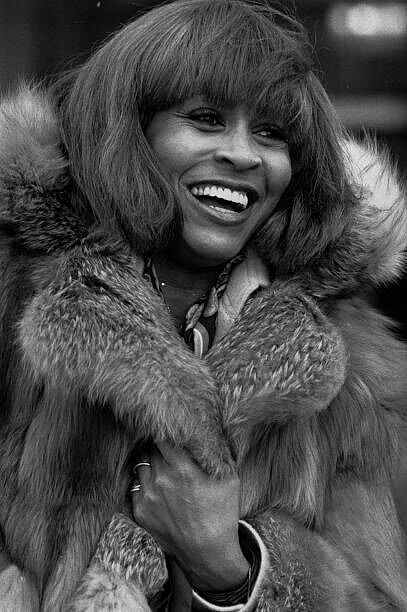 Twenty-six years after recording her first vocals, suffering repeated abandonment and abuse, going through a divorce and enduring financial difficulties, and years in the musical wilderness, the forty-four-year-old Tina Turner, formerly Little Anna Mae Bullock of Nutbush, Tennessee, was more successful than she could ever have dreamed of, and she did it on her own terms.
Mick Jagger Undressed Her Onstage
Now one of the biggest acts in the world, Tina Turner was invited to play the huge 1985 Live Aid show in Philadelphia. Mick Jagger was playing. The pair knew each other since Ike & Tina had opened for The Rolling Stones on their 1966 British tour and Mick had once said he learned his dance moves from Tina. She joined him on stage for two songs and their pair strutted together around the stage like they'd been doing it for years.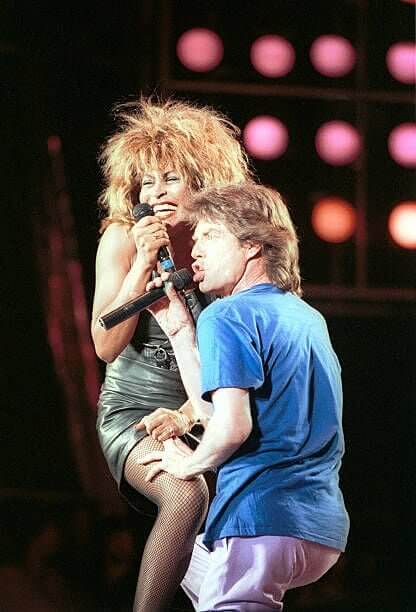 Then, as they sang Shock Treatment, Mick ripped his shirt off before leaning across and tearing Tina's black leather skirt off, too. It was the original wardrobe malfunction, and perhaps inspired Justin Timberlake and Janet Jackson's Superbowl slip two decades later. Tina performed the rest of the set in just a leotard and fishnets. The crowd went wild.
She Doesn't Think of Herself As Attractive
Tina built her whole brash and bold stage image as a means of combating her insecurities and, no matter how big she got and how adored she was by people across the world, this poor self-image never went away. She's always looked at her own body and claimed that it is more weird than attractive. Something which is tough to imagine when she struts her stuff so confidently on stage.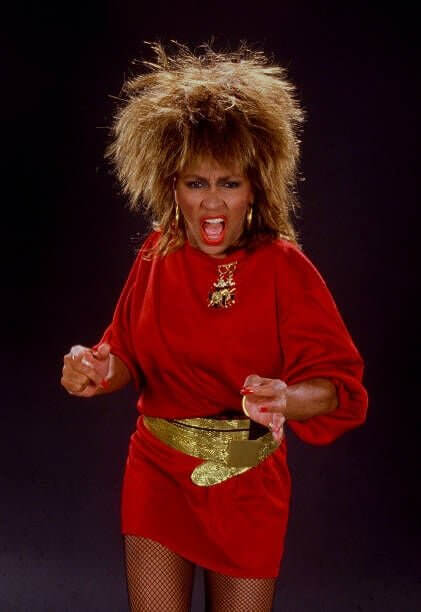 Going further than that, in interviews, Tina has claimed she is built like a "pony." In recent years, Tina has been endlessly celebrated as an amazing looking woman, regardless of her age, and has been named one of the sexiest women over fifty. While many would agree, Tina never saw it, saying that even in her Nutbush youth, she never felt like she turned heads.
She Found Love in the Arrivals Hall
In 1986, Tina flew into Heathrow Airport in London, UK. Her European record label at the time was EMI and they sent a thirty-year-old music executive named Erwin Bach to meet the superstar at the arrivals. Tina and the younger man from Cologne, Germany, got on brilliantly and quickly became close friends.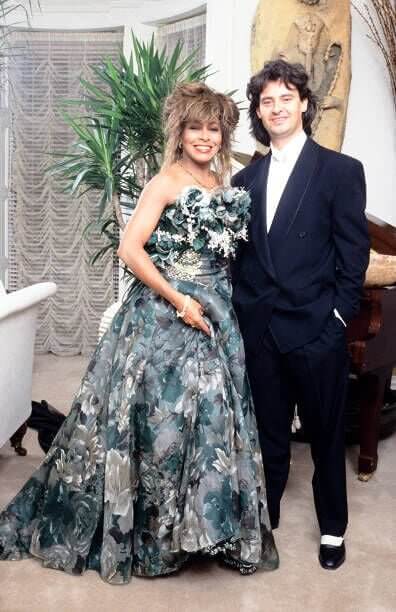 As time went on, their friendship developed and, for the first time since Ike, Tina felt ready to take things to the next level later that year and become involved romantically again. It worked, and the couple stayed together for twenty-seven years before finally tying the knot in 2013 at a ceremony on the banks of Lake Zurich in Switzerland. Finally, this was the proper wedding, and marriage, Tina had dreamed of, and the two are still together today.
She Gave Up Her Citizenship
Tina spent the first fifty-five years of her life living in the United States of America as a U.S. citizen, but as her solo career took off, she found herself spending more and more time in Europe. Then she met Erwin Bach and began her relationship with him, and her time away from America increased. In 1994, she moved permanently to Zurich, Switzerland.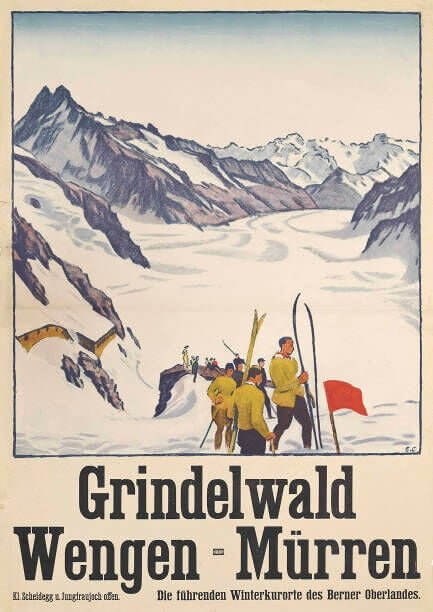 She lived there as an American for another nineteen years before deciding to take the plunge and become a European citizen. She applied for Swiss citizenship, and when it was granted, she renounced her U.S. passport, making her officially Swiss to this day. The little girl from tiny Nutbush really did end up a long way from home.
She Lived Through Three Health Scares
The later years of Tina's life have been fraught with health scares. In 2013, she suffered a stroke. It was just three weeks after her wedding to Erwin Bach and it left her unable to walk. Her legs were in great shape after a lifetime of dancing and she managed to recover before being struck down again in 2016. This time it was intestinal cancer, which Tina fought against with homeopathic remedies.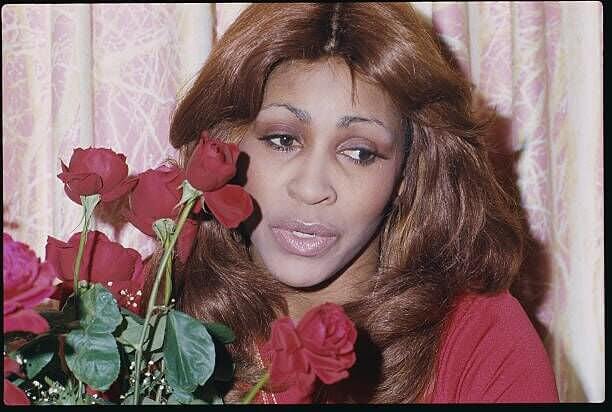 She beat cancer but at the expense of her kidneys, which failed. At this point, Tina hit a real low and registered for Exit, an assisted suicide clinic in Switzerland, but didn't go through with it. Instead, her husband Erwin stepped in and donated one of his kidneys to the singer. The transplant was completed on April 7, 2017, and now she carries more than just his heart with her.
Another Terrible Loss
Tina Turner had suffered a huge amount of loss in her life, from her childhood as Anna Mae Bullock to the days after the superstar had become known to the world by her adopted name, but still more was to come in her later years. In 2018, Tina suffered a loss that nobody expects to go through when one of her children died.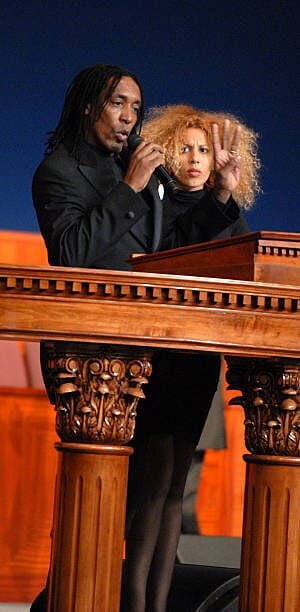 In July of that year, her firstborn son, Craig Turner, was found dead. He was the child she'd had in 1958 to the Kings of Rhythm's saxophone player, Raymond Hill. He lived to the age of fifty-nine and worked as a real estate merchant in California. The medical examiner ruled the cause of death to be a self-inflicted gunshot wound. Tina scattered his ashes off the California coast.

She's Done Her Work
Tina's last tour ran from October 1, 2008, to May 5, 2009, and took her all over North America and Europe, playing some of the biggest arenas in dozens of cities saying that she was "going to America to say goodbye to [her] American fans. During that time, she realized that she was done, her heart just wasn't in it the same way it used to be.  Looking back, Tina remarks: "It wasn't a good life. The good did not balance the bad. "I had an abusive life, there's no other way to tell the story. It's a reality. It's a truth. That's what you've got, so you have to accept it."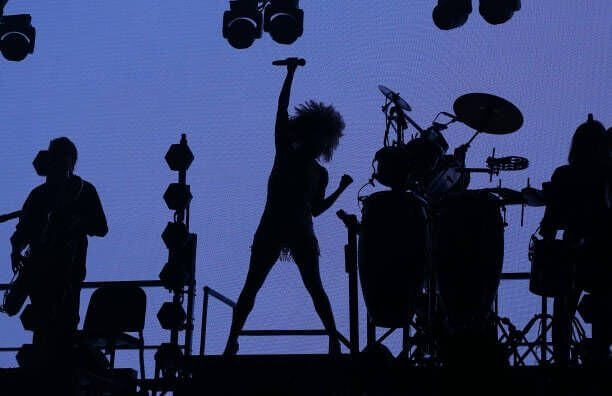 She has said in many interviews since that she had no desire to tour again. Now Tina Turner spends her days relaxing in her Swiss mansion on the shores of Lake Zurich, enjoying the retirement she has very much earned. Outside her house there is a sign for visitors, it reads "Klingeln Sie Nicht vor Mittag," which means, "Do Not Ring The Bell Before Noon."