TLC Network has been known to bring viewers reality TV shows they can relate to, from the gourmet cake industry and communicating with dead relatives to wedding dresses and young children in beauty pageants. Because TLC has a little something for everyone, it means the casts are as diverse as the number of TV shows, and it can sometimes create unexpected and unwanted moments. Here are 20 examples of times cast members were involved in scandals almost causing the network to tank, and having their show kicked off for good.
Josh Duggar's Sexual Misconduct Which Got the Show Booted off TLC
Josh Duggar is the eldest child on the series, 19 Kids and Counting. His off-camera deeds landed him in serious trouble with the Network and the public. Dugger was indicted on charges of child pornography and sexual misconduct. He was arrested in Arkansas after the U.S. Attorney's Office revealed the truth about the story and its investigation. They stated: "According to court documents, Joshua James Duggar, 33, allegedly used the internet to download child sexual abuse material.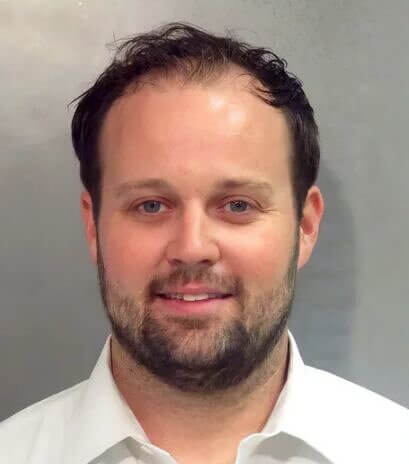 Duggar allegedly possessed this material, some of which depicts the sexual abuse of children under the age of 12, in May 2019." TLC received backlash from the public. The disturbing news also came right after Josh and his wife Anna announced that they were having their seventh child. Josh Duggar had already made headlines in 2015 at age 15 when videos surfaced of him molesting five girls.
Jon and Kate Plus Eight's Dark and Public Divorce
Due to Jon and Kate's very public divorce, the network had to let them go. TLC almost got ruined in the process due to all the hatred from their fans. There were many speculations about the show but even after it got axed, people still wanted to know what had happened to the couple who had brought eight children into the world. After the network dropped the show and Jon and Kate got divorced, there were many scandals that confirmed the network had made the right decision to avoid further backlash.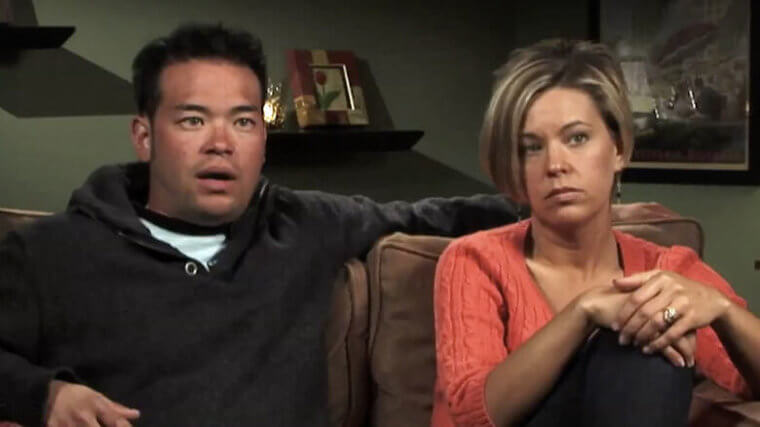 Kate lost custody of Hannah and her appeal was denied by the court. Kate was also reported to be a narcissist which caused Jon a lot of problems, as well as extra drama in the children's lives. Jon publicly spoke about Kate's narcissistic personality disorder on The Dr. Oz Show.
Toddlers and Tiaras - All Kinds of Wrong
There were many people who thought the show Toddlers and Tiaras was outrageous. With all the pressure already put on people through social media, you go and put that pressure on toddlers too. One episode in particular took things to a whole new level. One very angry parent gave her four-year-old toddler a roll of tobacco in the form of a cigarette to go with her Grease Lightning outfit and it sent audience members raging. There was so much talk about it that it almost had the whole network canceled.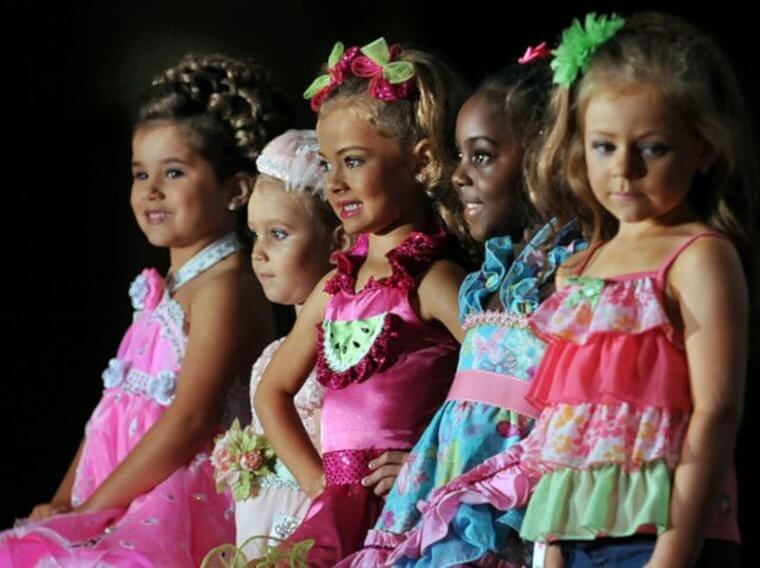 Let's not forget that these mothers are dressing their four-year-old daughters in over-the-top adult outfits, covering them in self-tan spray, fake diamonds, and putting more pressure on them than the anxiety levels of a corporate CEO in their fifties, not to mention exposing them to all kinds of creeps on national television.
Honey Boo Boo - The Real Reason the Show Was Booted off Air
We all know of Honey Boo Boo, the child which took the world by storm. The series was a spin-off from Toddlers and Tiaras as this little girl was not like the others. She came from a farm and was as hillbilly as can be.  The show came to an abrupt end after Honey Boo Boo's mother left her father and started dating an old ex-boyfriend. No one was happy about it, especially not the eldest daughter, Anna Chickadee Shannon.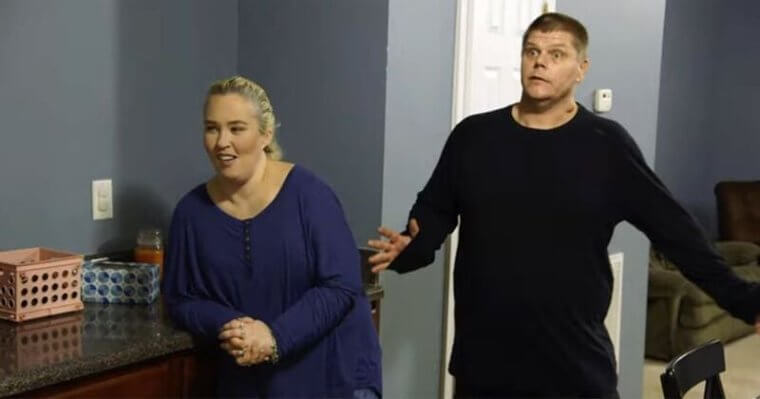 Shannon tried explaining to her mom as well as to the world that the man was bad news but no one would listen to her. The ex eventually got arrested for his bad deeds and the TLC show had to cancel Honey Boo Boo for good.

Meri and Kody Brown and the Major Catfish Scandal
Six years after the catfish scandal which ruined their lives, Meri and Kody Brown opened up about the incident. The story escalated so quickly that they even got kicked out of their church, not to mention that the show canceled and ruined their marriage. Meri fell for an online catfish scandal. The so-called "catfish" went by the name of Sam, and Sam wrote an in-depth story about all the details of their affair.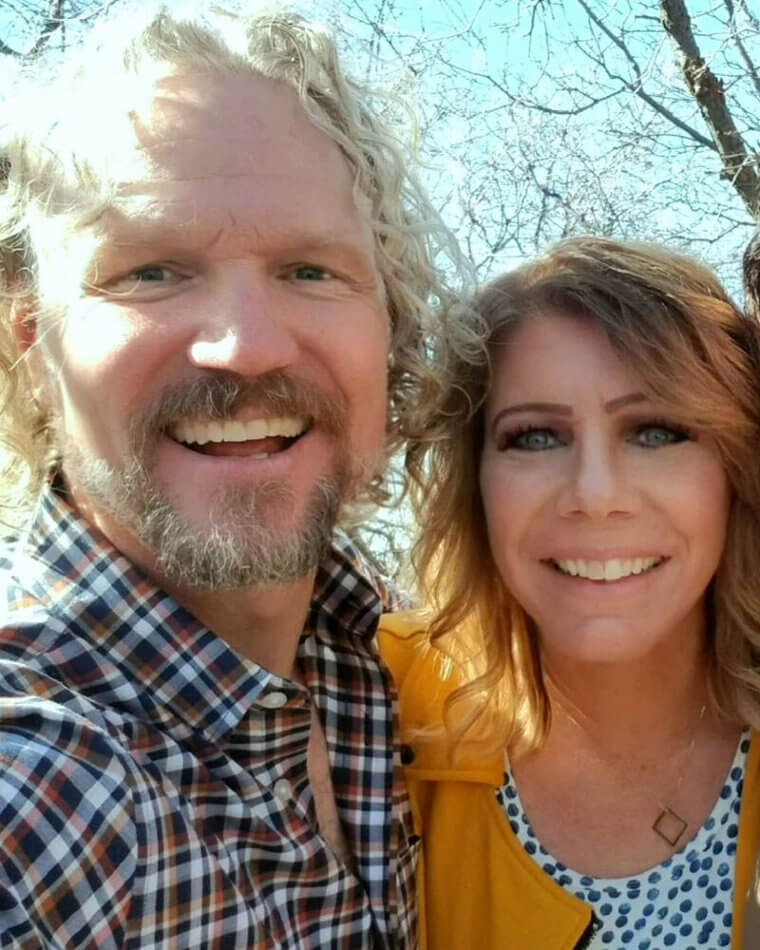 It is also well known to the public that Kody Brown has had many wives with Meri being his first wife. The show was booted soon after the scandal surfaced but they still have many people following their story even though they can't be seen on TLC and their social media channels receive a lot of attention.

The Willis Family - Why The Show Got Canceled on TLC
12 years after committing some scandalous crimes, Toby was arrested and the show was canceled. Everything was fine until the scandal surfaced and became very public, very quickly. They lived "normal lives'' and their series on TLC was flourishing. The Willis Family was first discovered on the American TV Show, America's Got Talent. Toby and his wife, Brenda, and their 12 musically talented children landed their own show on the network.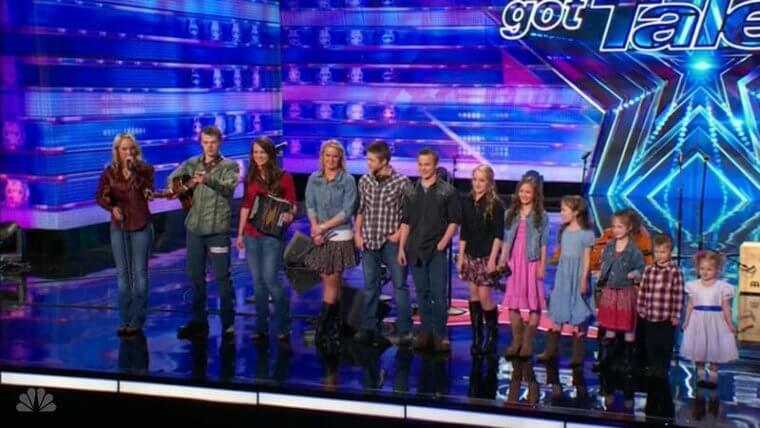 The show was canceled on September 11th, 2016 after Toby Willis was arrested on four counts of child rape. The family claims to have strong roots in Christian beliefs and their music style is rooted in old-school South Chicago style. The family relocated their lives to Nashville in 2001 and have made frequent appearances on a famous show called Grand Ole Opry.

Gypsy Sisters Dismissed Due to a Domestic Dispute Involving a Dog
Gypsy Sisters was another epic fail for the TLC network. The show lasted only four seasons and due to constant domestic violence, it almost took the network. Mellie Stanley and her husband constantly fought and on one particular night, the domestic dispute involved their dog, which was a big no for the public. People understand when people fight, but once you involve an animal, all sympathy goes out the window and people get angry. Their disputes went too far which caused their show to be canceled and the network's reputation took another knock.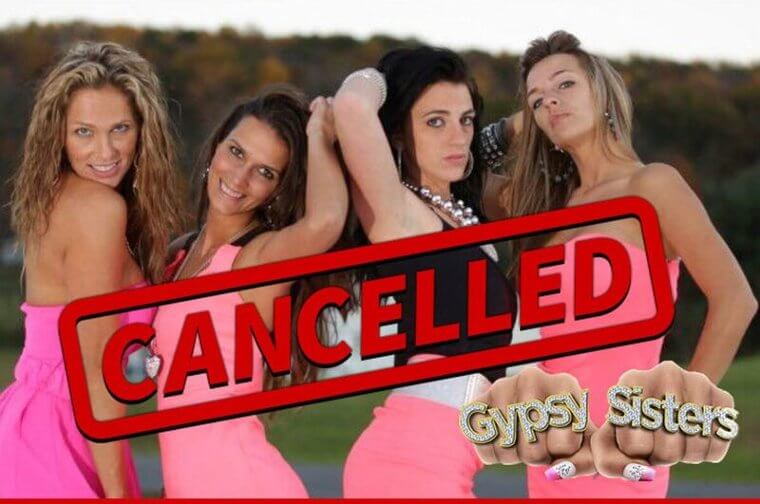 Gypsy Sisters was a show about Romanichal women living in Martinsburg, West Virginia. The show was a spin-off of the famous My Big Fat American Gypsy Wedding and was canceled after the fourth season due to severely bad ratings and then the domestic dispute involving the dog was just the cherry on top of the already flopping cake. 

Little People, Big World Star Jacob Roloff Makes Molestation Claims
Little People, Big World was involved in one of the Network's biggest affiliated scandals. Jacob Roloff claims to have been abused by one of the show's producers and the story blew up receiving a lot of media attention. It was because of Jacob Roloff's allegations that the show got canceled. Roloff says he is a writer on his social media pages, but he received his fame through acting. Roloff claims to have been assaulted by Chris Cardamone, the former producer of the show.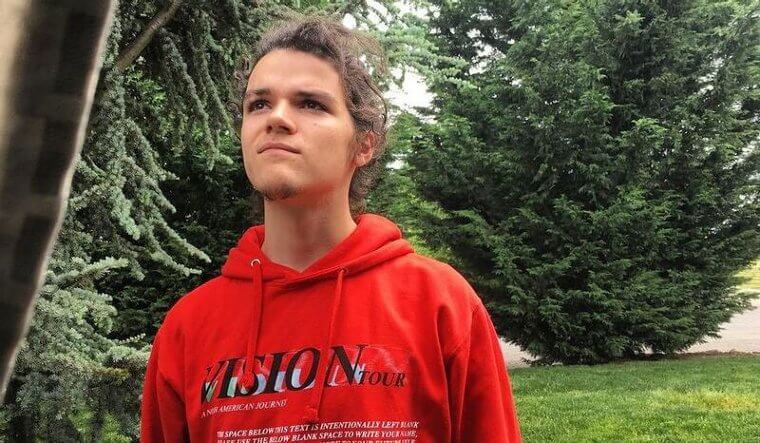 "I choose to disclose it now as it remains a traumatic memory that needs to be exorcised of any further power over my development. As a child, after what I realize now was a long grooming process, I was molested by an executive field producer for 'Little People Big World,' Chris Cardamone." Jacob Roloff stated in an interview. 

Tony Dovolani Reveals the Real Kate Gosselin From Dancing With the Stars
Kate Gosselin made a name for herself, not as the famous star she has always strived to become, but as one of the most difficult women in show business to work with. After trying to make it work on several other TV shows, Gosselin finally landed her part on Dancing With The Stars. Her dance partner was Tony Dovolani who had many mean things to say about his co-star Kate Gosselin.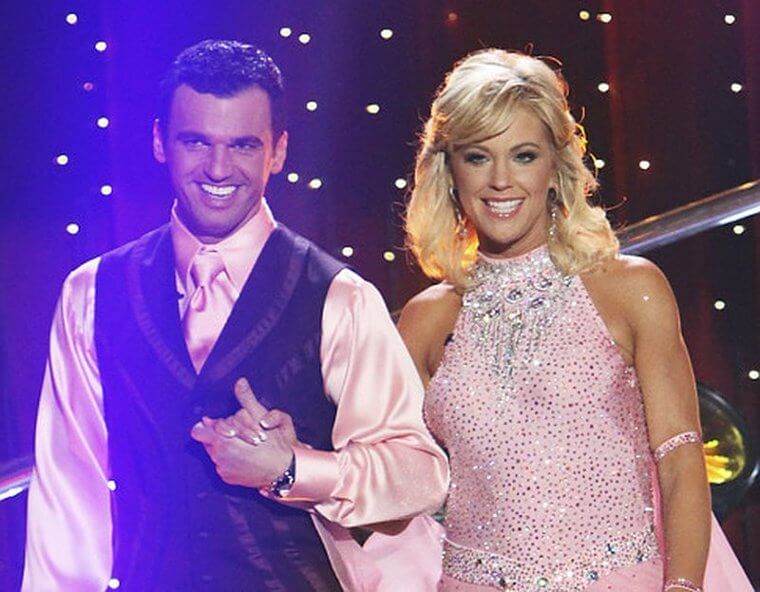 Amongst many other accusations, he claimed that she was "demanding and controlling". Dovolani said that working with her was so bad that he ended up going for therapy after the show ended. During their rehearsals in the show, he also walked out on many of their sessions due to her extreme behavior.

Cheer Perfection and the Rape Scandal That Ruined Them
Another scandal concerning one of the shows on the TLC channel is the one from Cheer Perfection when a mother on the show was arrested and sentenced to jail to live out her 10-year sentence. The show was based on shedding light on families of cheerleaders and the stresses of competitive cheerleading everyone endures.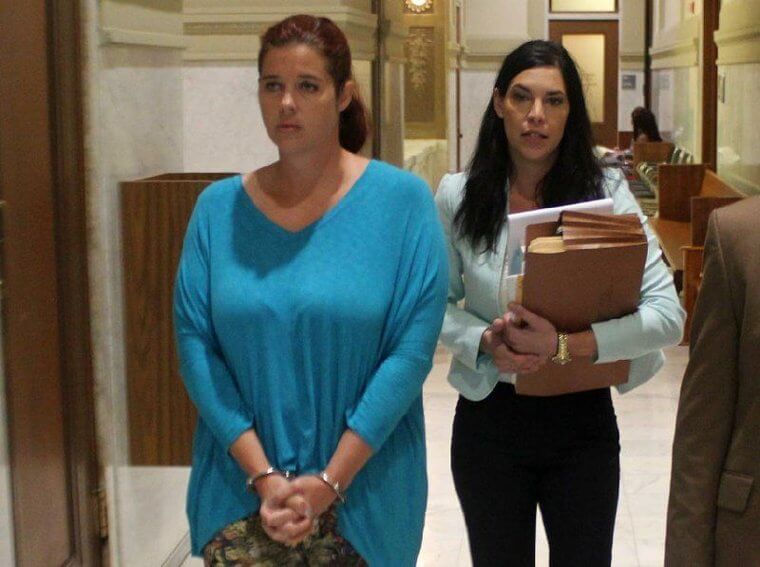 The show is focused on a group of young girls and their families at Cheer Time Revolution in Sherwood, Arkansas. Andrea Clevenger was charged with the rape of a 13-year-old boy and soon after her arrest, the TLC network announced that the show was canceled.

Little Couple's Jen and Bill Went Through a 3-Year Court Battle
Little Couples went through a three-year court battle involving TLC and the network's parent network, Discovery Communications, and LMNO. LMNO is the show's production company that sued the network for embezzlement and extortion. According to sources the court battle cost around $7 million and started back in 2016. LMNO Cable Group sued Discovery Communications and it lasted longer than most anticipated. Luckily it was settled before tanking the whole network. Jen Arnold and Bill Klein managed to get their lawsuit settled against producers in what was claimed as intellectual property rights. It received major media attention. Some joked that "small things can make a big difference".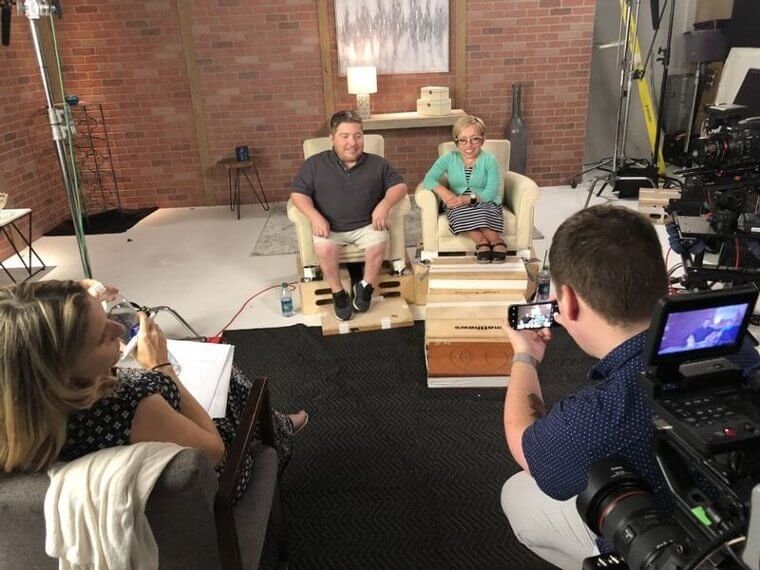 The court papers later revealed claims from Jen and Bill, stating: "we feared losing valuable monetary and intellectual property rights which would be adjudicated without their interests being represented; nor would any of the current parties represent interests adequately or at all." 

Patient Sues Dr. Nowzaradan for Leaving a Steel Item in Their Body After Surgery
One of the most bizarre events on a series on the TLC network must be the one where Dr. Nowzaradan was sued for medical malpractice. It was reported by In Touch Weekly magazine that the doctor left a stainless steel connector and tubing inside a patient after surgery. The Doctor from My 600-lb Life performed a gastric bypass surgery but didn't do a thorough check before closing the patient up.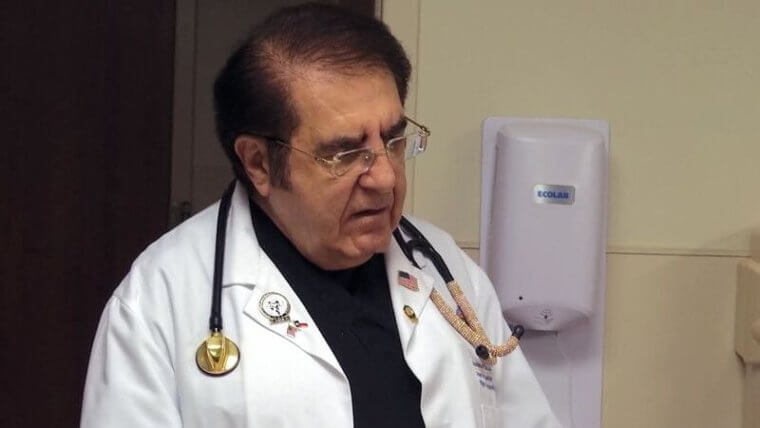 The patient reportedly suffered severe pain and suffering forcing the patient to undergo more surgery to have the steel item removed. In Dr. Nowzaradan's defense, he claimed that he was not responsible for the item being left behind in the patient's body, therefore nothing eventually came of the lawsuit.

90-Day Fiancé, Jorge Nova Goes to Prison for Possession
90-Day Fiancé was a reality TV series on THL depicting the lives of people who date each other for 90 days and then decide whether or not they want to get married. Now, if a divorce was not an option, this reality TV series would've been a lot more serious. One couple, in particular, Jorge Nava and Anfisa Arkhipchenko almost ruined the network, never mind the show. There were so many occasions where the audience accused the series of being false and not nearly as authentic as they were making it out to be.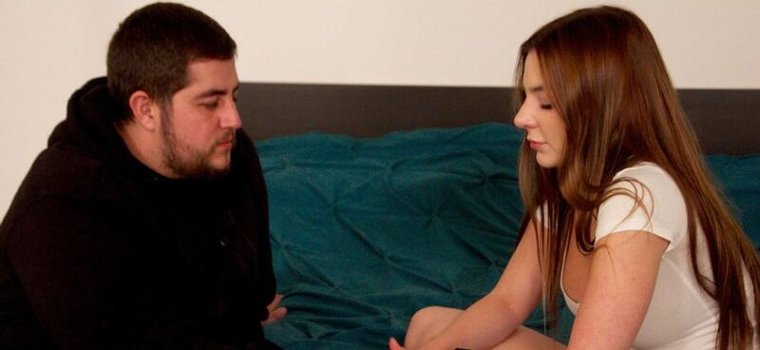 Jorge Nava actually got arrested and was sentenced to two and a half years in prison after getting caught with 293 lbs. of marijuana in his car. This was not for personal consumption, but with the intention to sell which made matters worse for Jorge Nava after already having faced criminal drug-related charges.

Ali Godino From Say Yes to the Dress Sued Producers
Say Yes to the Dress has had women and men glued to the screens right from the start of this reality TV series. After one of the women on the show, Ali Godino sued the network for revealing her dress before "the big day", the case was immediately thrown out of court due to her having no leg to stand on. It turns out that nowhere in her contract was there a clause supporting the suit.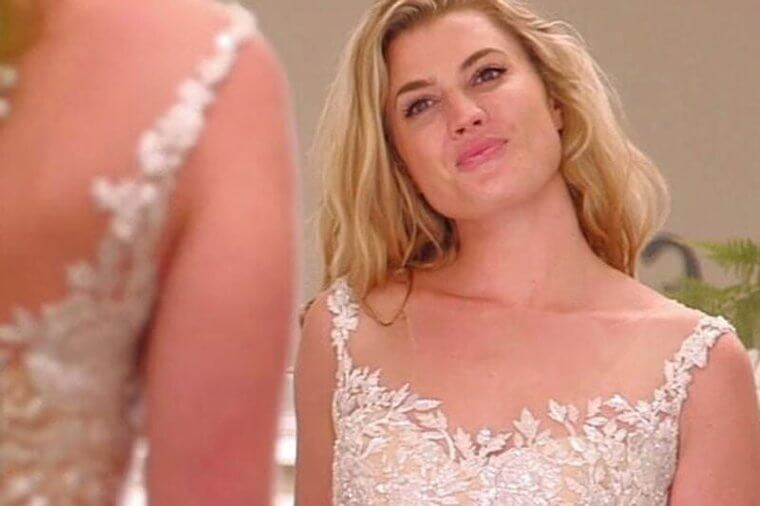 Brides on the show would shop for their favorite dress at Kleinfeld Boutique and would have no idea when their episode was screened. Godino sued the producers of the show for not delaying her episode until after her wedding the following May, but it was later exposed that they had stated it would be aired in March, before the wedding.

TLC's Breaking Amish Was Accused of Being Fake
When Sabrina Burkholder turned out to have left her family and faith before joining the show, fans were furious. Breaking Amish was being accused of being fake. By the time Return to Amish aired on screens, a spin-off from the original series, Sabrina was in serious trouble. She was homeless and lost the custody battle over her child due to a long history of heroin addiction. She was later sent to prison for run-ins with the law due to her drug use. Sabrina is now sober and back at work at the network.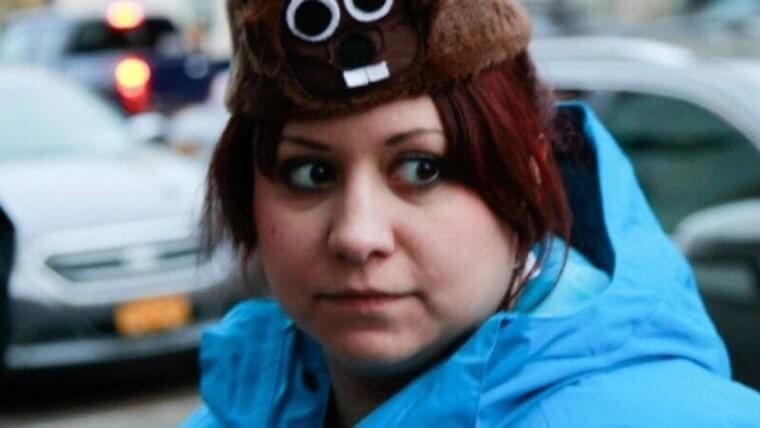 "I specifically asked parole to put it in the paperwork that TLC and Hot Snakes be allowed to know everything. That way I am held accountable and have to do well, otherwise, I will lose my job. I decided that I need that kind of structure in my life."

Long Island Medium's Theresa Caputo's Authenticity Questioned
Theresa Caputo exploded onto the TLC channel with her hit series, Long Island Medium but it didn't come without accusations doubting the authenticity of her work. According to sources, people discovered that Caputo was getting information off people's social media before letting them onto her show. She was also accused of strategically placing familiar faces she had done research on in front rows.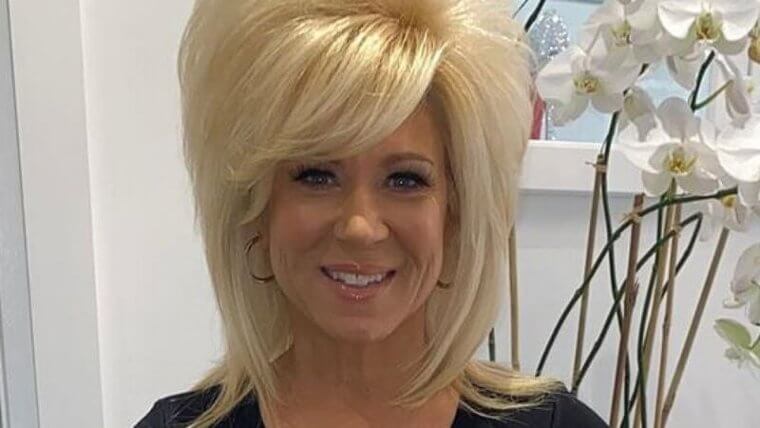 "I'm not making any assertions regarding the authenticity of Caputo's psychic gifts, but she is certainly not the first (nor will she be the last) to be accused of preying on people's emotions for personal benefit. John Edward, Sylvia Browne, Miss Cleo - there have been many well-known psychics, mediums and mind readers who have been accused of perpetrating con schemes, both in court and in the media'' - Laura Hymes. Caputo is not just a medium she has published books and gives talks around the U.S

Cake Boss' Top Decorator Sentenced to 9 Years in Prison on Sexual Assault Charges
The Cake Boss star and owner, Buddy Valastro's brother-in-law had some serious walk-ins with the law which led to his arrest. Remy Gonzalez was sentenced to 9 years in prison during the filming of the hit reality TV Series on TLC. From cake decorator to jailbird, the sentence came as a shock to the family and viewers when Gonzalez was accused of sexually assaulting a 13-year-old girl in New Jersey. It put a major strain on the network as well as the series.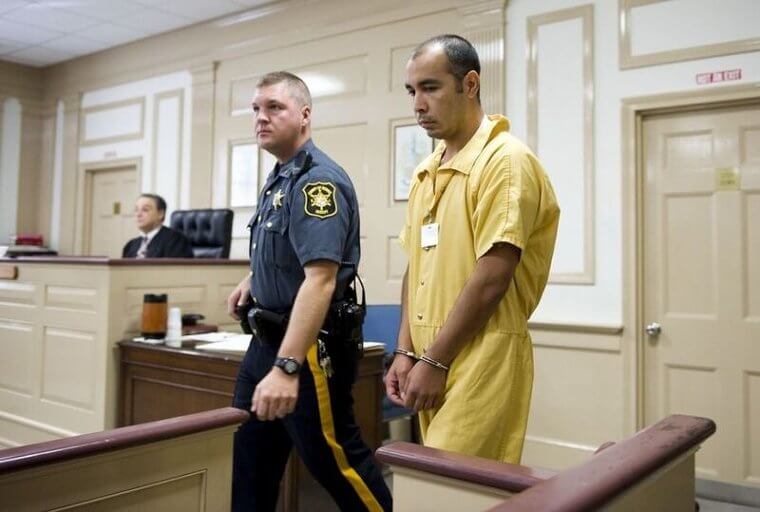 He had to serve 85 percent of the sentence before qualifying for parole. He was held on $300,000 bail and no one was able to pay it for him. Gonzalez is still serving his sentence and there is no mention of him on the show except for in his wife's Biography section.

100k Petitioners Asked TLC Not to Air My Husband's Not Gay
Another show which made headlines for all the wrong reasons was My Husband's Not Gay. The show focused on husbands who were attracted to other men and despite being warned of the controversy it might face, the network went ahead and aired the reality show anyways despite petitions being signed to stop it. The show features four Mormon couples in Salk Lake City, Utah, with the husbands being attracted to other men but not acting on those inklings.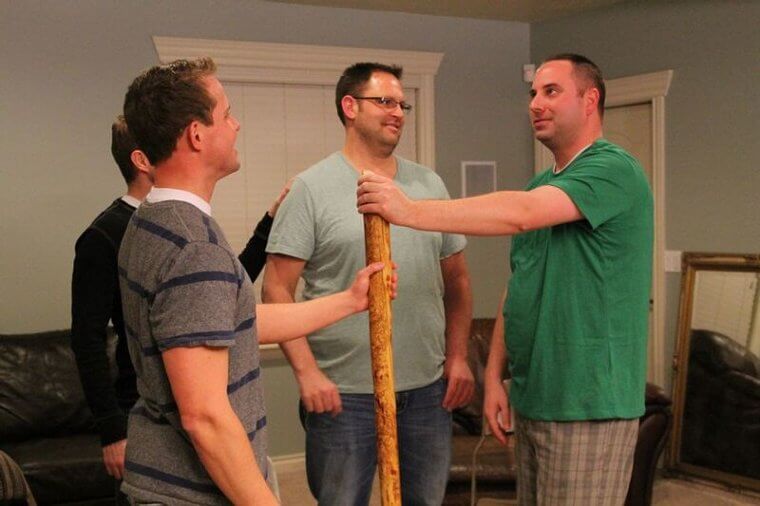 The petition had over 100 000 supporters sign it asking TLC to not move forward with the series but it did not stop them. The public said that the series was sending the wrong message, saying that being gay was a "condition that needed to be changed or that you should reject your sexual orientation by marrying someone from the opposite sex".

Little People Leads to a Big Divorce Case
The Roloff family living in their farmhouse in Hillsboro, Oregonmade, made for the reality TV Series, Little People, Big World. After 26 years of being married, the world was very shocked to find out that the Roloff parents, Matt and Amy, announced the end of their marriage. The scandal which followed the divorce was the one that almost tanked the show, as Matt went on to date the farm manager after their separation.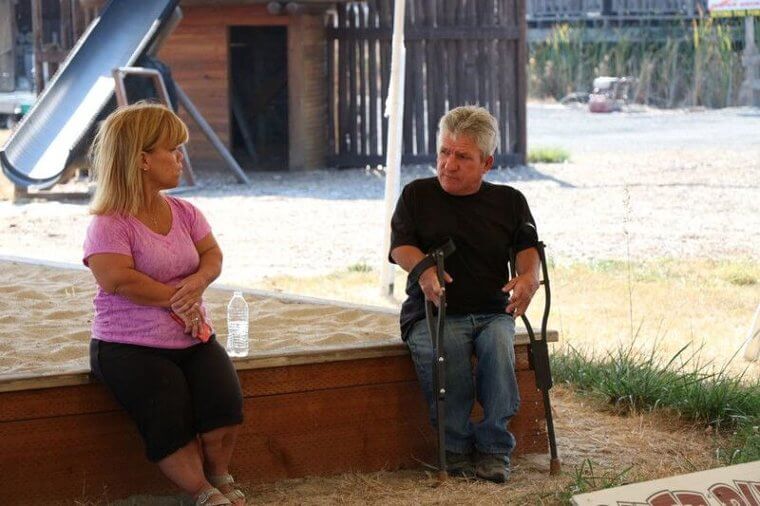 Amy eventually opened up about the affair Matt was having with his current girlfriend before the two separated, still married and filming the series, Little People, Big World. It was a major blow to the family and their friends and producers did not expect it at all. 

Getting Exposed on Social Media - My Big Fat Gypsy Wedding
A huge scandal following the accusations on Facebook was a major blow to the network's popularity status amongst viewers. Priscilla Kelly took to Facebook in 2014 exposing that the show was all fake, from the cast members to the storyline. A woman by the name of Oksana Marafioti even offered her help to TLC. She wanted to help the network understand the people and their ways better, but apparently, they wanted nothing to do with her or the help she was offering.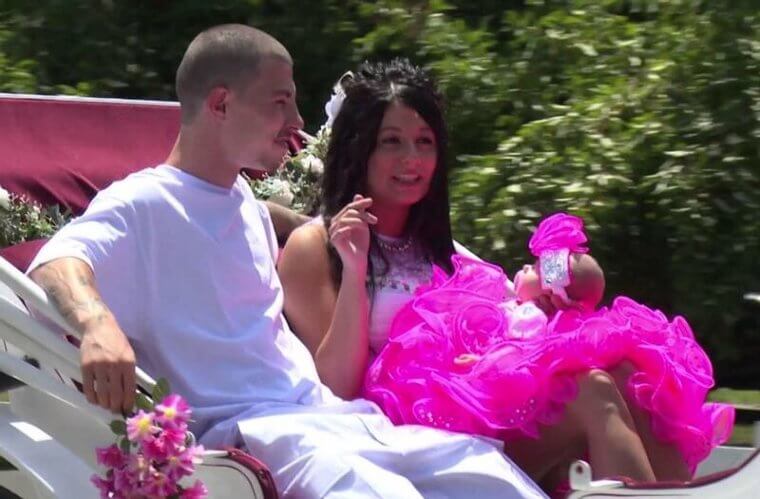 My Big Fat Gypsy Wedding launched in the middle of a rough time of backlash and criticism, during which people understood the details concerning The Roma and Irish Traveler communities on which the series was based.

Up next, let's focus on 21 scandals about the most scandalous show of TLC Network, 19 Kids & Counting.
The Top 21 Duggar Family Scandals
The Family Camp
Joy-Anna's husband, Austin Forsyth, belonged to a family who would regularly host retreats and camps that featured guest talks. Among these guests, several controversial figures were featured, which led to lots of bad publicity around the Duggars. Did they need more?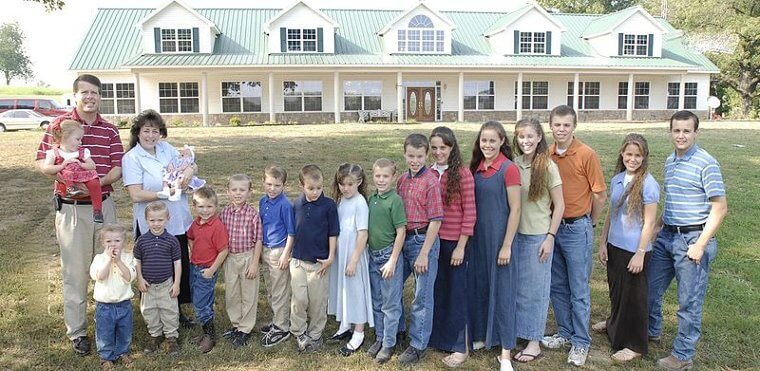 Two of the guest speakers in particular raise eyebrows. Michael and Debbie Peal are the authors of the book To Train Up a Child, which encourages parents to spank their children. Worst of all, they suggested extreme measures like pulling a baby's hair if it bit its mother while nursing. 

Sibling Molestation
In 2015, news broke that Josh Duggar had been involved in a molestation case involving his own sisters. The events in question had happened some fifteen years before, and parents Jim Bob and Michelle had assumed that the case had been successfully buried, but details of the case came to public attention, which put the family in the spotlight once again for all the wrong reasons.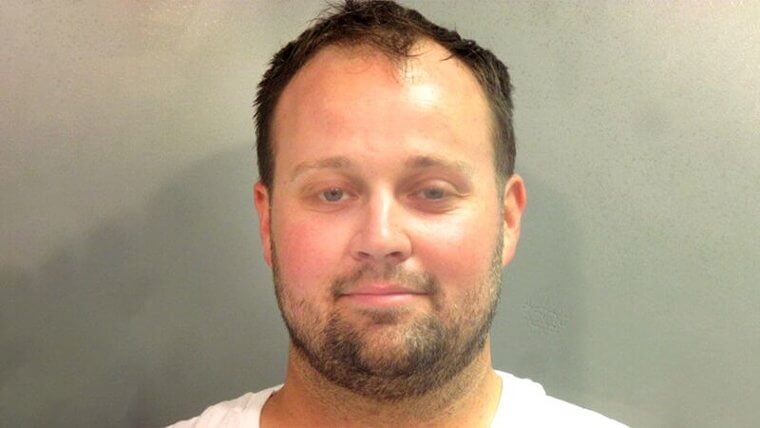 Daughters Jill and Jessa were in sharp media focus, doing several interviews about the events of the case in question, and eventually, Josh had been accused of molesting several underage girls, including his sisters.

Josh and the Ashley Madison Incident
It seems that Josh Duggar was born to be on the wrong side of life. Also, in 2015, he was implicated in wrongdoing when the website Ashley Madison suffered a data breach. Josh was found to have been using the site to have extramarital affairs.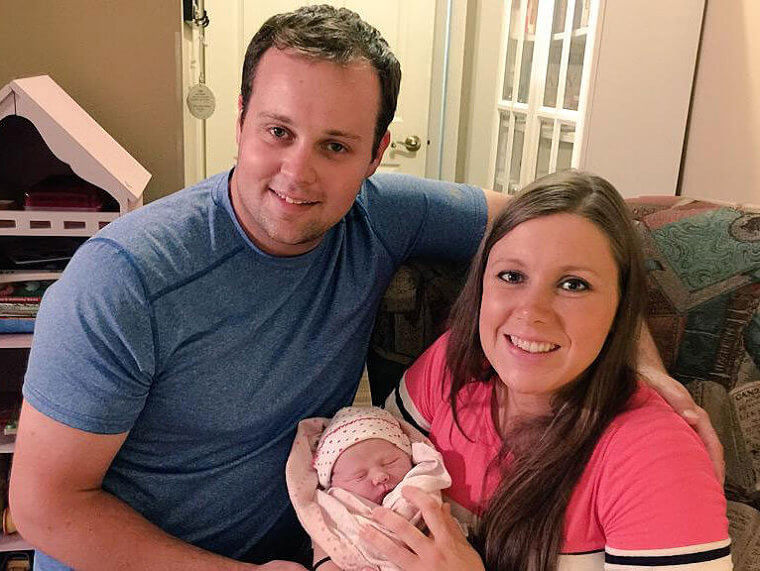 At the time, Josh had been a public figure espousing family values and religious piety. When the scandal broke, he was forced to issue a public apology. His wife Anna decided to forgive the infraction, and the two are still together at the time of writing. 

The Porn Star's Sexual Assault
Josh Duggar again! After the Ashley Madison breach, Ashley Johnston aka Danica Dillon filed a lawsuit against Josh, claiming that their sexual encounter crossed the line into sexual assault when he did things that were outside the agreed boundaries.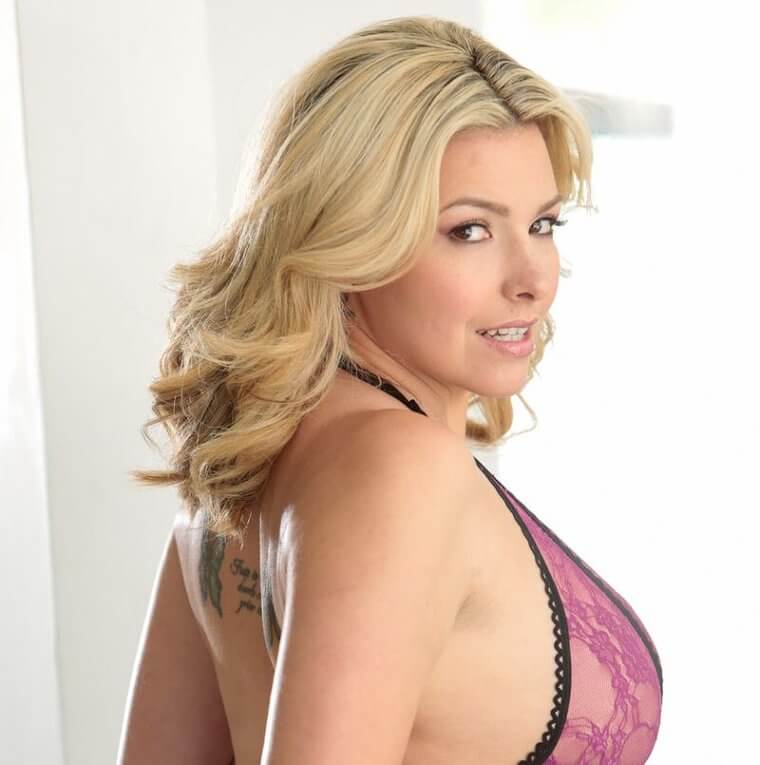 While to details are too sordid to share here, Dillon said, among other things that at some point she feared for her life, and had repeatedly said no to things that Duggar insisted on anyway. Dillon dropped the initial suit but continued to insist that the accusations were true.  

The Mission Fundraiser
Jill Duggar and her husband Derick Dillard were implicated in a suspicious project to raise funds for their mission trips. The red flags were raised when the church hadn't backed their efforts to raise more money for additional trips to El Salvador.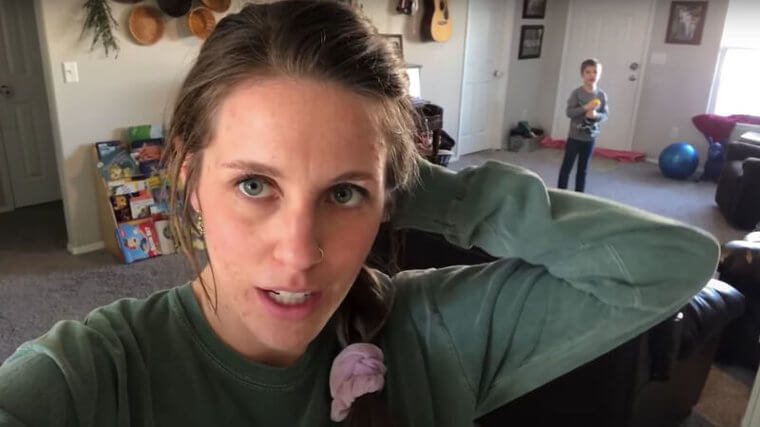 The controversy ultimately led Jill and Derrick to dissolve their charity. It wasn't the first or only controversy the two were involved in, not surprisingly. Dillard Family Ministries the family's "official charity"  could not be found on the IRS list of charities either. 

Dad Jim Bob May Be a Monster
There are signs that dad Jim Bob may be a somewhat terrifying parent, as reports suggest that he exerts an unusual amount of control over his kids' lives. In one incident, he apparently placed physical restrictions on daughter Jana to stop her from spending time with her best friend. Jana was 31 at the time.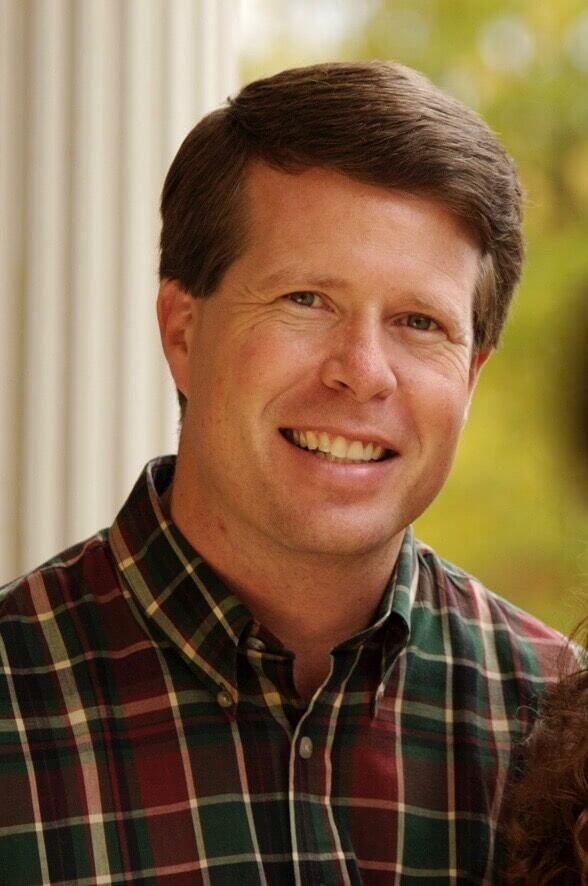 It's unclear when these restrictions were put in place, but recent reports suggest that Jana and her best friend Laura are never together for fear that Jana and Laura may be gay. In other reports, Duggar monitors his children's telephone usage closely.

Spy Game
Monitoring each other's cell phones and social media seems to run in the family. Jinger Duggar Vuolo and husband Jeremy openly admit letting each monitor and control each other's online and telephone activity. They also speak often and openly about each other's vices.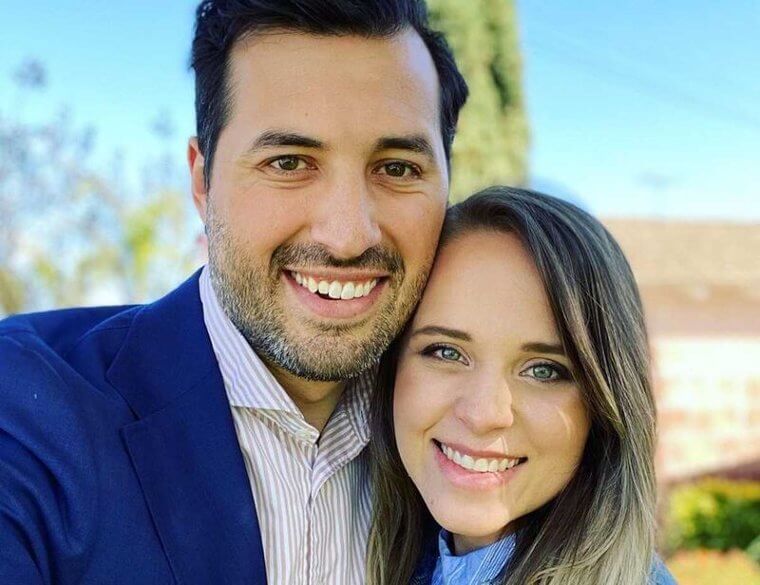 In one extreme revelation, Jeremy confessed that his social media accounts are only available on Jinger's phone. This allows her to keep a watchful eye on everything happening in his online world. Doesn't seem like a very healthy arrangement.

Unreal Estate Lawsuit
Josh again. Seems as though he can't stay out of trouble, since in 2019, one Carl Echols filed a suit against him, claiming that he wrongfully purchased land that already belonged to Echols. Echols cousin had evidently sold the land again to Duggar, though it did;t belong to him.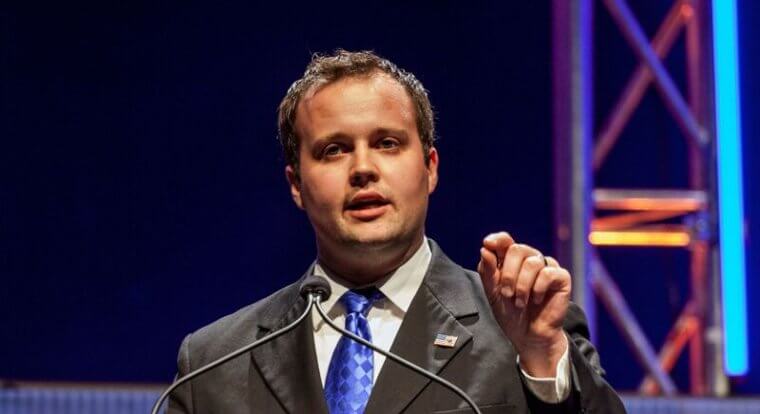 Duggar then ran afoul of the law in what seemed like an unnecessary complication. He failed to show up for his court date to hear the case and was subsequently held in contempt of court. His company faced fines and a strict set of instructions from the court. 

The Blanket Training
Another truly horrifying parental revelation came from Jim Bob and Michelle. They subscribe to a method of "training" that involves placing a baby on a blanket with a toy. Should the baby try to crawl off the blanket, it is smacked or whacked with a switch.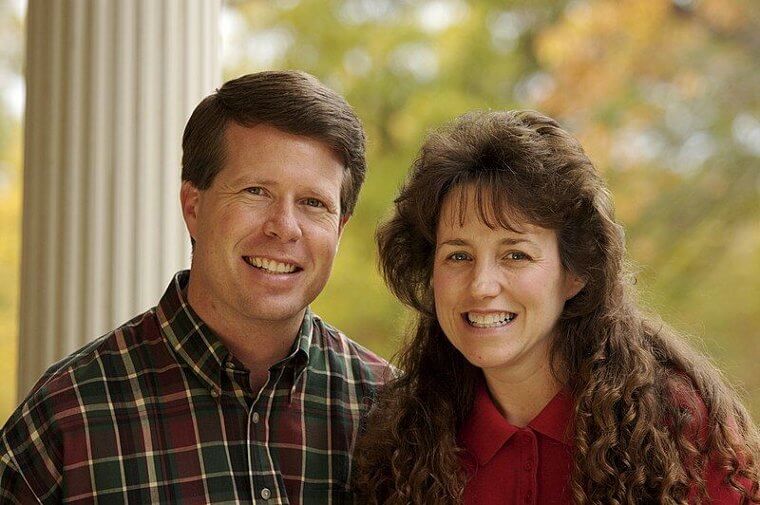 Certain members of the family have rightfully condemned this method of training, and it also seems that should evidence exist of this actually occurring, they would be open to criminal prosecution. Nonetheless, the continued association with Michael Peral's controversial child-rearing teachings seems to be not helping.  

Random Social Media Behavior
Jinger seems at times oddly impulsive and unpredictable, especially online and on social media. She randomly deleted a Q&A she was participating in with Jeremy, claiming he was too interrupting. Then there was the case of the $8,000 giveaway that went nowhere.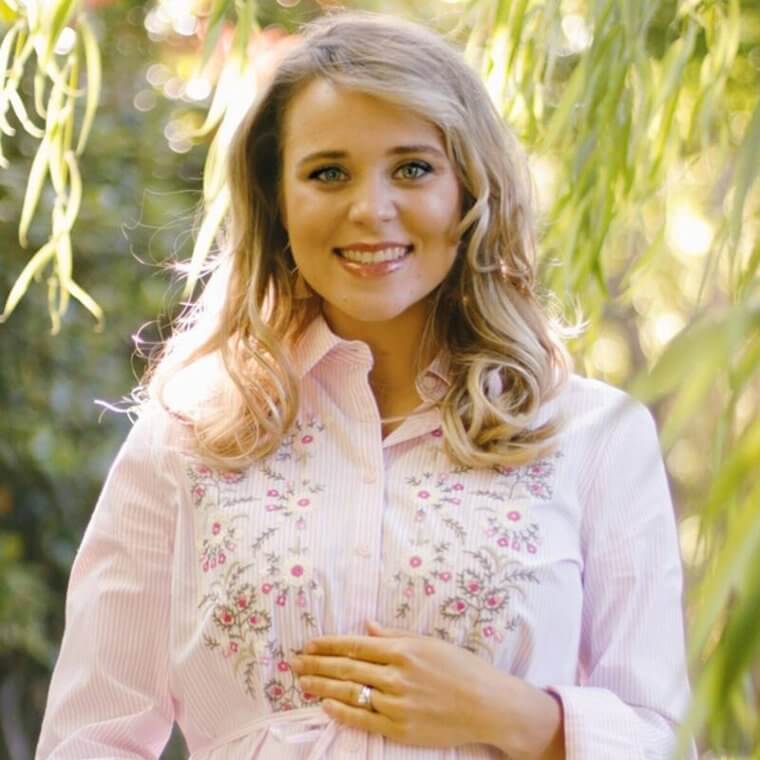 "I'm doing a gift giveaway, and two of you will receive $4,000 each. So, I'm picking two winners, and that's a total of $8,000," she posted on Instagram, asking followers to follow 44 accounts to qualify for entry. Soon after, the giveaway offer disappeared without a trace.  

Jill Was Not Allowed to Help a Single Mother Give Birth
The Duggars' views on sexual intercourse before marriage and single parenting are well known. The family goes to extreme lengths to uphold those beliefs, such as in the case where they refused to let Jill assist a woman give birth because the mother was unmarried.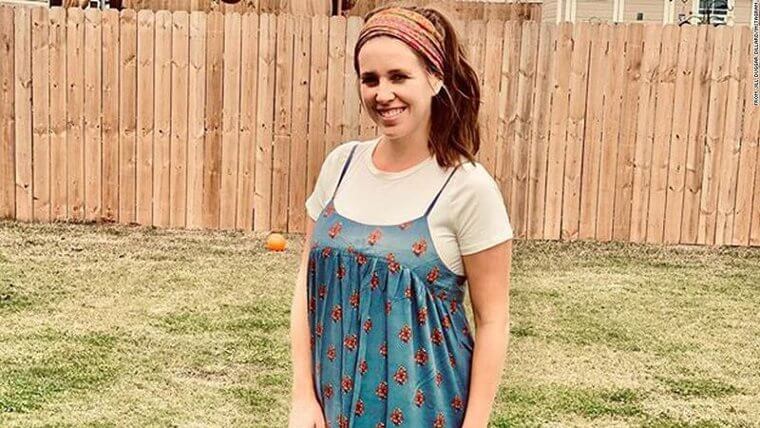 The woman in question was a relative, too. Susanna Keller is Josh's wife, Anna Duggar's sister, and she actually used to feature regularly on the show back in 2008. But she was ostracized in 2012 when she fell pregnant outside of wedlock. 

Fake Food Charity
The Duggars seem to regularly involve themselves in controversial charity work. In yet another case, an event was allegedly staged during which the Duggars were filmed handing out food boxes to families at the Compassion Center in Arkansas.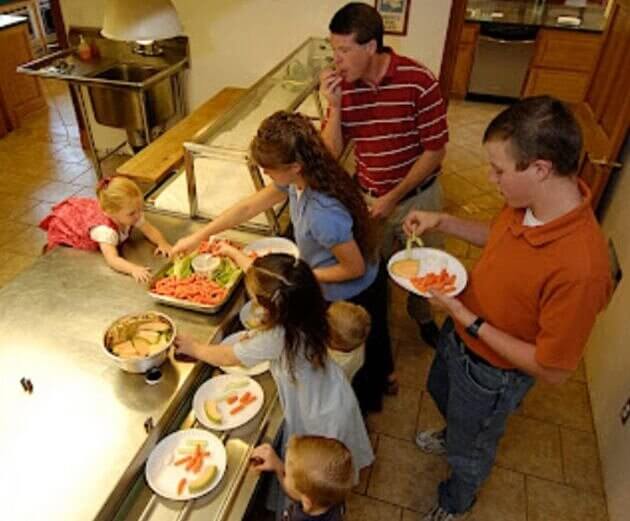 Witnesses said they saw producers coaching the receiving families on acting grateful to the Duggars. But at a later stage, the Duggars were seen packing the food parcels back into their vehicle. The baffling sequence of events suggests that the charity work was entirely staged for the TV show and perhaps not even real for the recipients involved. 

Derick Is Fired
Since unwed parents and sex before marriage are frowned upon with this family, it should have come as no surprise that the Duggars' views on LGBTQi+ people and issues are far from liberal. But that didn't save Derick Dillard (Jill's husband), who was fired from the TV show.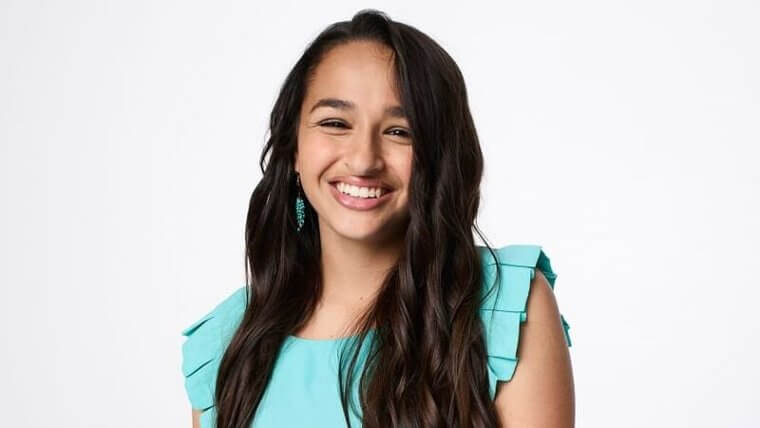 Derick had made unsavory remarks about Jazz, a transgender teenager on another TLC reality show. He cited his conservative faith as a defense for his views, but producers were unmoved and removed Derick from participation on the show. 

Joy-Anna's Dodgy Premarital Behavior
There are rumors and allegations surrounding Joy-Anna and now-husband Austin Forsyth that may not sit well with the story that the Duggars want to be told. The Hollywood Gossip reported that the two allegedly kissed and got intimate before they got married, which would be a serious breach of Duggar's beliefs.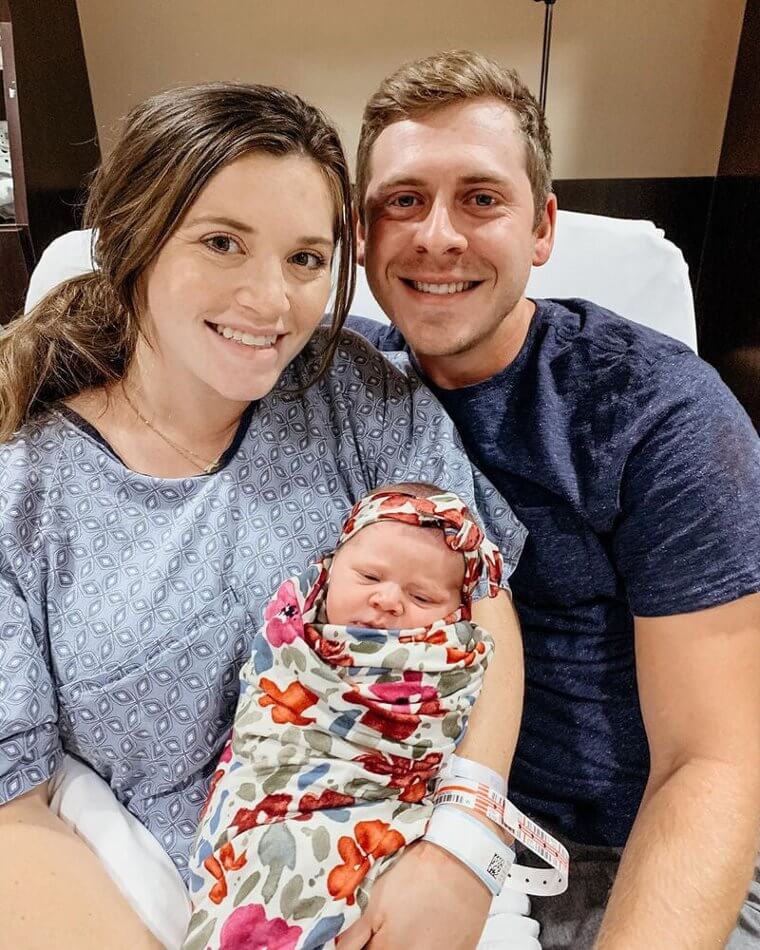 Some even suggest that the timing of their wedding fits in very neatly - too neatly - with the birth of the first child barely nine months later. While the mathematics on that are unclear, the allegations will probably never be satisfactorily confirmed. At this stage, would anyone outside the Duggar family seriously still care? 

The Jim-Bob Vs. Derick Feud
Derick and Jim-Bob have been at each other's throats for some time, and not surprisingly, at least one source of the conflict is money. Derick has accused Jim Bob of withholding money from the TV show owed to the Duggar children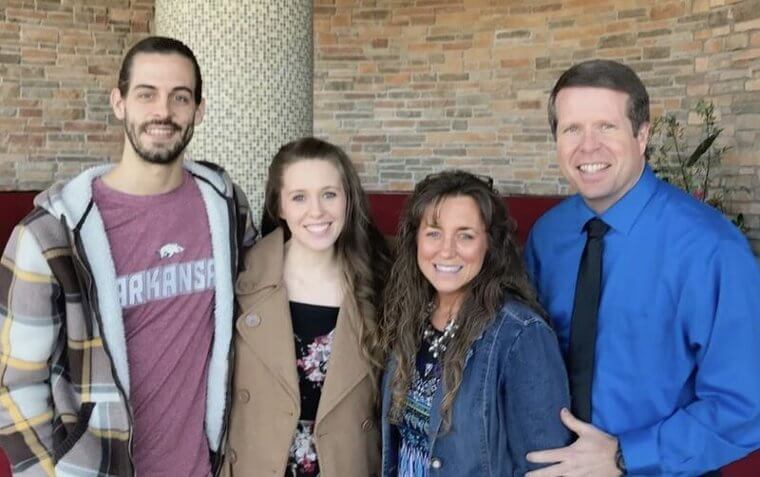 Jim Bob may deny it, but he had already hired a team of lawyers to fight these accusations in court. That doesn't seem like the actions of a totally innocent dad. For his part, Derick has threatened to write an expose about the family and its dirty dealings. 

More Lawsuits for Austin
Another legal battle surrounding the Duggar family involves Austin Forsyth's flip business. Buyers for one of his houses claim that some paperwork is not in order, resulting in a lawsuit. The bad (or nonexistent) paperwork involved a septic tank which subsequently exploded.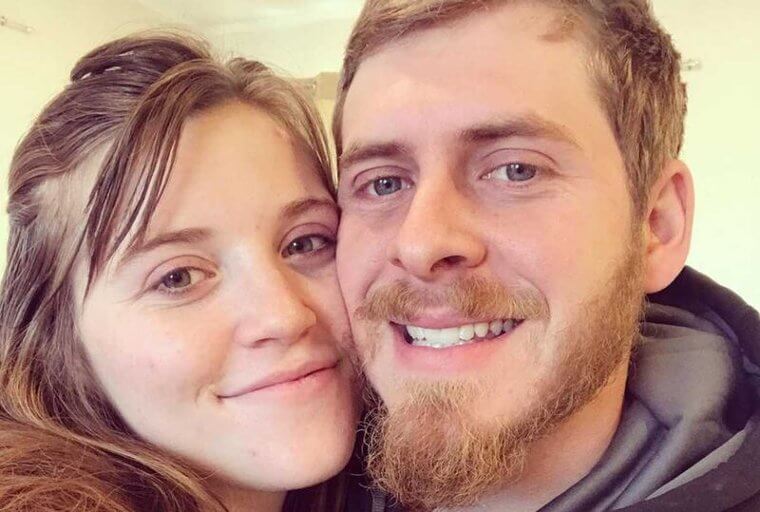 The new property owners noticed the stench and saturated yard and then hired a specialist to investigate. The septic tank was installed in unsuitable land, and a fix would cost $20 000. Cue lawsuits and probably more bad publicity for Joy-Anna Duggar's husband.  

Jill Sued Her Dad
Derick isn't the only one who accused Jim-Bob of withholding cash from the kids. Jill actually got lawyers involved and pursued a case against her dad for money from the Counting On show. She won the case, too.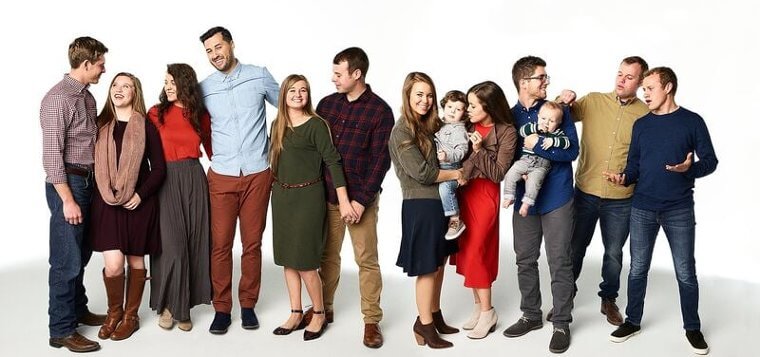 Jill and Derick seem to have grown further away from the Duggar patriarch over the last few years, and it seems that as time rolls on, there is less love lost between the parties. The money eventually settled was not a huge amount. Jim Bob had presented the show as a ministry to the family, saying the work was part of their duty. 

Political Money Scandal
Jed Duggar ran for office in Arkansas - just the latest in a set of Dugger family adventures, and true to form, his campaign made the tabloids after it emerged that Jed may have accepted illegal donations. This time it involves donations exceeding the legal limit.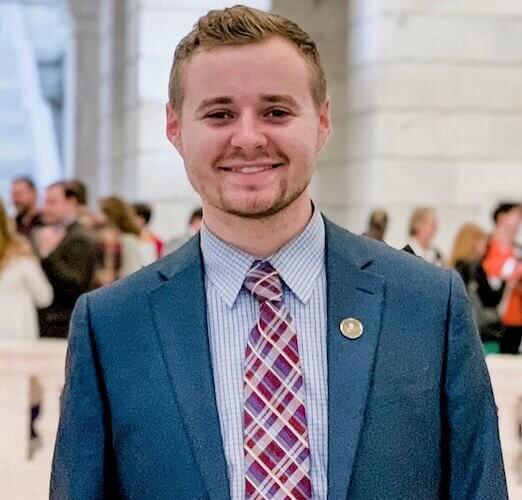 In campaign fund rules, certain limitations surround how much an individual can donate to a campaign fund. A donor named Ross Little allegedly donated at least two sums of money to the campaign, totally more than the legal limit. Both donations exceeded the limit, which means that Jed faces fines and censure for two separate incidents. 

Anna Duggar's Tin Foil Hat
When she posted what sounded like a conspiracy theory, Anna Duggar caused a stir - and a bit of a social media giggle. She shared a video in which she asked Apple digital assistant Siri for President Joe Biden's age. Siri instead responded with Vice-President Kamala Harris' age.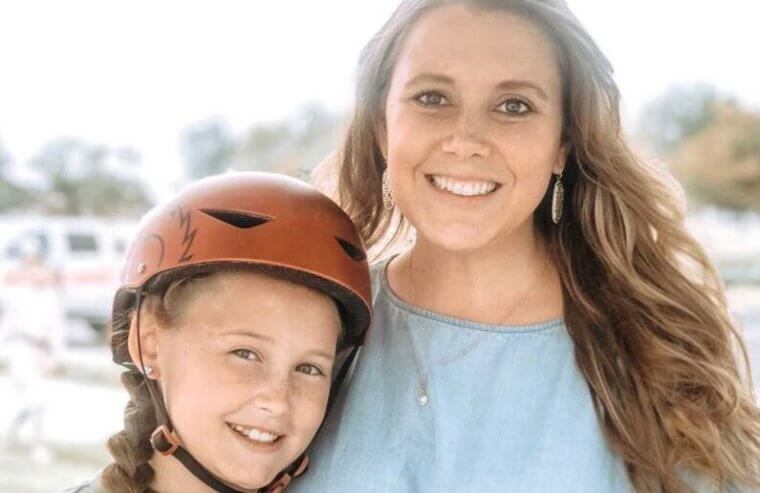 In the end, it was just a technical glitch that Apple got sorted out. But, followers laughed off Anna's wild speculation that something was being done to undermine the state. While this may not technically be a controversy, it remains a fine example of how this bizarre family draws unnecessary attention to itself.

The Online Store Debacle
Jinger and Jeremy had a great idea to open an online store, and as you might expect from the Duggars, things did not go well. The trouble started when customers started complaining that they did not receive merchandise after paying for it.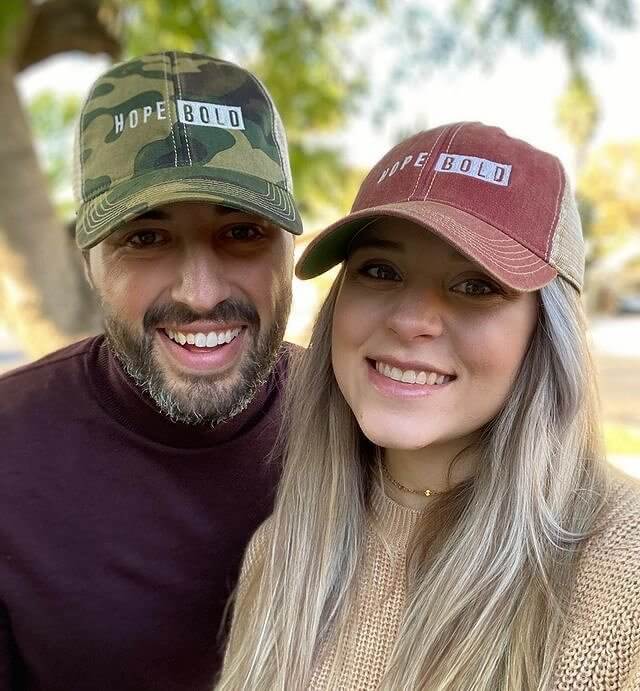 To make matters worse, Jinger and Jeremy then unceremoniously shut down the store. The website Hope & Stead sold hats and candles, and other branded merchandise. Besides merchandise not arriving, other customers complained that merchandise received was broken or damaged, and messages to the site were never answered. 

The Arrest
Josh Duggar's arrest for alleged possession of indecent material involving children remains the most severe and controversial episode in the lives of the Duggar family. Reports have emerged that Josh may have more to worry about than the law. Jim Bob is concerned for his son's safety and has allegedly built a fence to protect the property.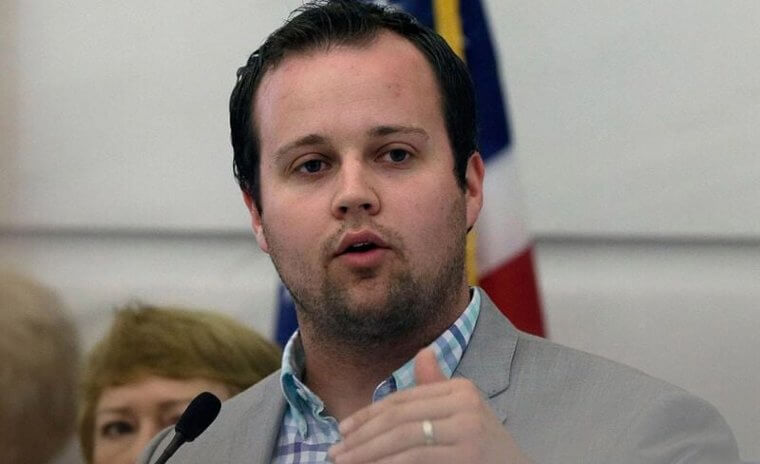 Josh was released on bail while awaiting trial, but he cannot return to the home he shared with his wife and kids. The family is also somewhat torn over the issue, and some of the kids who have created some distance have accused Jim-Bob of being over-protective of Josh. If Josh is convicted, he could face serious jail time.