Netflix's music biopic The Dirt chronicles the "world's most notorious rock band" Mötley Crüe, and has laid bare some ugly truths the band has had over the years. While many have raised hell, no one comes close to Tommy Lee. The drummer has certainly had his fair share of controversial moments. So join us as we find out some things about Tommy Lee and his many romantic entanglements. 
Elaine Starchuk
Hotter Than Hell model Elaine Starchuk married Tommy Lee in 1984, but it's got to be one of the shortest marriages in history. They separated seven days later and divorced the following year.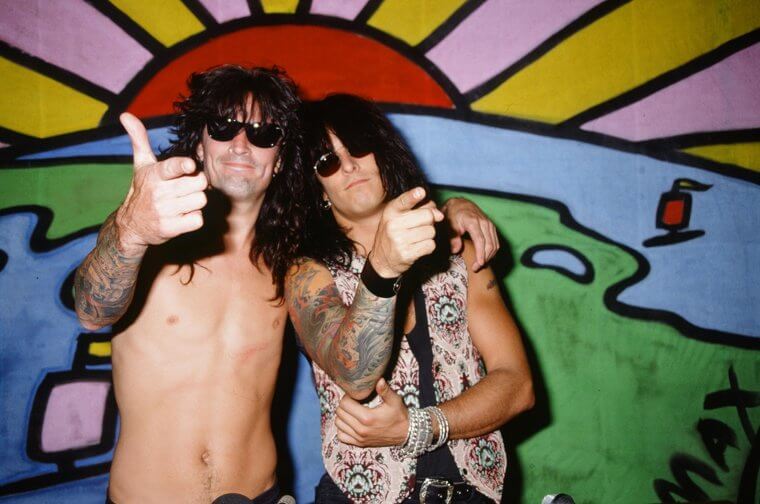 Elaine was originally Canadian and found her career in the US modeling for men's magazines from Penthouse to Playboy Magazine and residing in Hugh Heffner's Playboy Penthouse. Though the reasons for her separation from Tommy Lee were unknown for many years, The Dirt shows that he may have been physically abusive to her. But after Elaine would be a relationship no one saw coming.
 
The Breakup With Heather Locklear Was His Fault
He was the bad boy drummer. She was America's sweetheart, Dynasty and T.J Hooker actress Heather Locklear, and when they met––no, it wasn't murder––it was love at first sight for Tommy. He first saw her backstage at an REO Speedwagon concert in L.A., so he asked a mutual acquaintance to introduce him to the 23-year-old. Three short months after they met, Tommy proposed, and they married in 1986.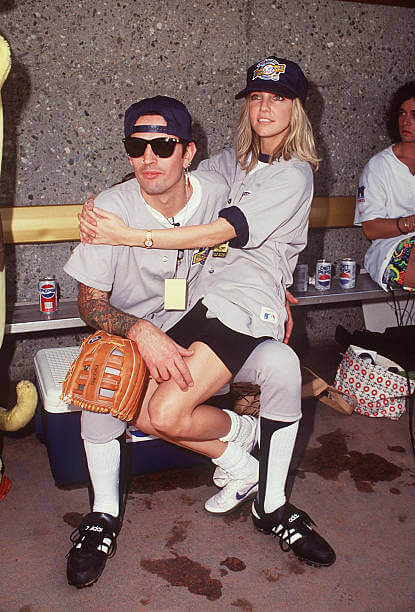 Together, Heather and Tommy became one of the entertainment industry's most famous couples, but it wasn't to last. The couple divorced in 1993 after Tommy cheated on her doing the Rattlesnake Shake with a pornstar. Heather went on to marry Bon Jovi guitarist Richie Sambora that same year while Tommy married Pamela Anderson, but not before he dated...
Jenna Jameson
At some point in his pre-Pamela Anderson days, Tommy dated adult movie star, Jenna Jameson. If you know the name, that's because she's one of the most famous adult actors in history.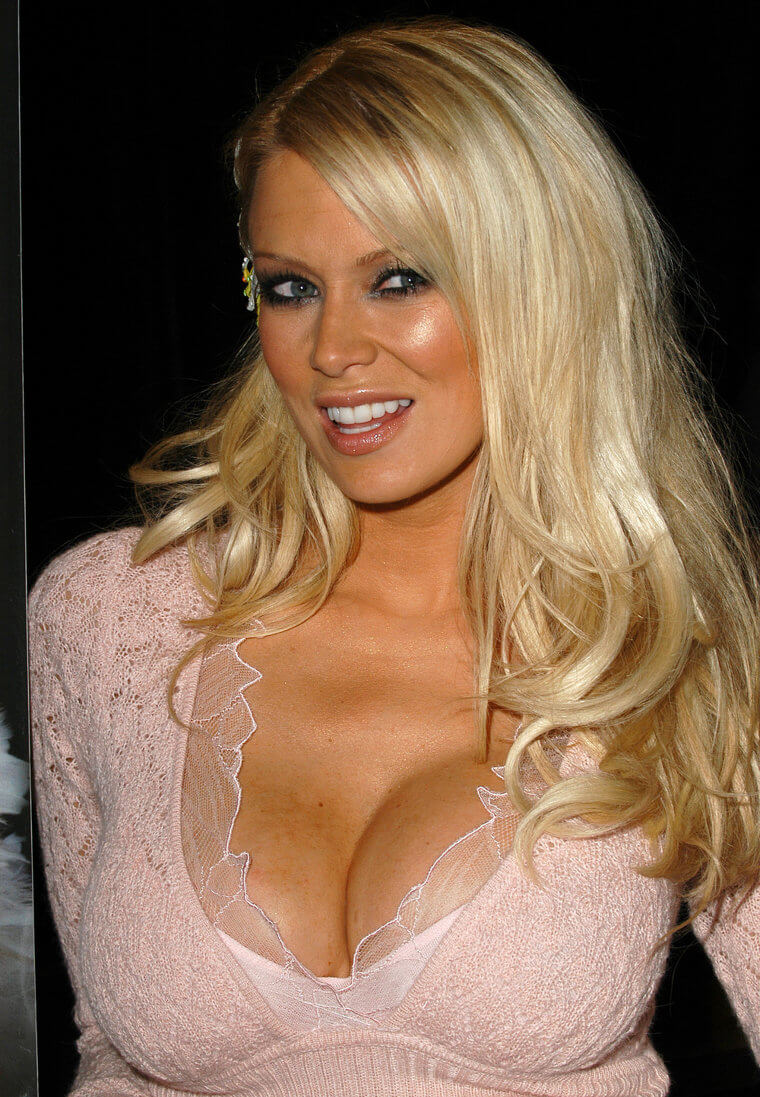 In her autobiography, she stated Tommy was a: "Cool guy; he's also very affectionate — "too affectionate for me," she wrote. "He wants to conquer every hot chick. All of the rock stars I've dated are all about having the trophy. But when people start focusing on you or asking for your autograph more often than theirs, they freak out." She also dated Marilyn Manson, who she described as "a little scary."

Bobbie Brown
Former Miss Teen USA, Bobbie Brown rose to fame in fellow hair metal band, Warrant's, Cherry Pie music video. She married Warrant's lead singer Jani Lane in 1991; they had a daughter in 1992 and divorced in 1993.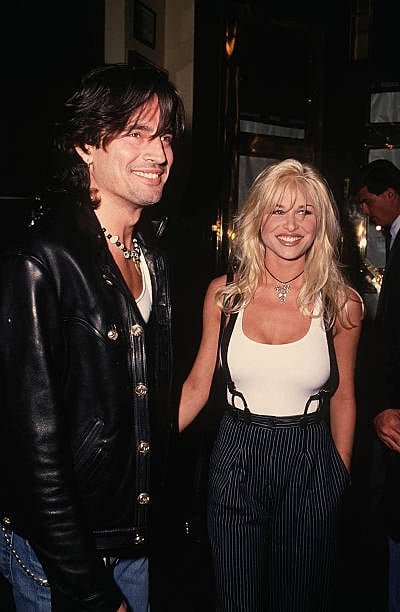 Next up, Bobbie dated Tommy Lee, and the pair even became engaged for a while. They broke up in February 1995, and four days later, Tommy married Pamela Anderson. They had known each other for four days!

He Fired Construction Workers Without Paying A Cent
Tommy married Pamela Anderson on February 19th, 1995. Later that year, the newlyweds were having their Malibu home renovated. When construction workers finished the job, they announced they were unhappy with the job, fired the workers on the spot and refused to pay them a dime!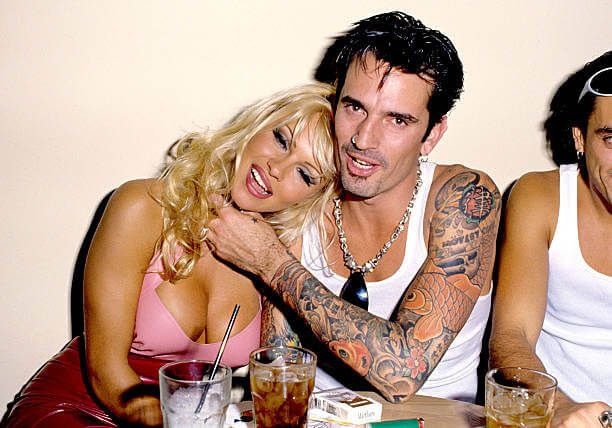 According to Rolling Stone, electrician Rand Gauthier was so exhausted by the couple's antics, he almost walked away from the $20,000 he was owed. But he soon got his revenge in a most unexpected, unbelievable and shocking way. 

The Real Story Behind The Pamela Anderson Tape
After they were fired, electrician Rand Gauthier and his workmate returned to the Malibu home to collect their tools. However, Lee allegedly pointed a shotgun at the two men and shouted, "Get the f**k off my property." So, Gauthier exacted his revenge by stealing a safe Tommy kept in his garage. And when Rand Gauthier opened that safe, he not only got a Slice Of Your Pie, he struck gold. Locked away inside the safe was Tommy and Pammy's now-infamous sex tape.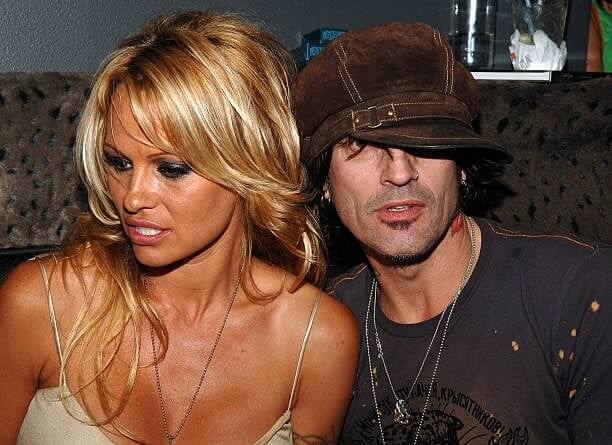 Now, as luck would have it, before Rand Gauthier was an electrician, he was an adult film industry veteran. Using his network of contacts, the sex tape was soon in the hands of a porn studio owner. Soon, the tape went public and––despite Tommy and Pammy's best efforts, employing lawyers, private investigators and, legend states, a biker gang––spread faster than the wildfire that burned down their Malibu home in the California fires. The moral of the story? Always pay your debts!

Tommy Was Violent Towards Pammy
Sadly, Pamela and Tommy's marriage was doomed from the word 'go'. According to David Hasselhoff, Tommy was deeply insecure about his wife's status as a sex symbol on Baywatch. It's alleged whenever Anderson had romantic scenes, Tommy threw on-set tantrums. He became so violent that one time, he was physically removed from the lot.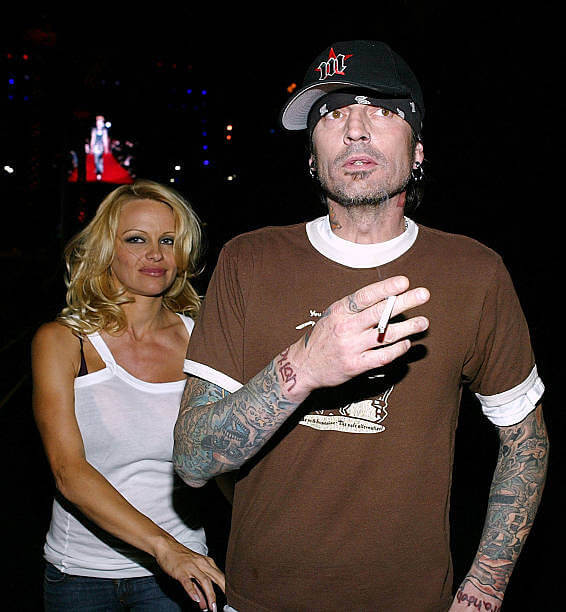 Tommy Lee and Pamela Anderson had two sons together, Brandon Thomas Lee (born June 5th, 1996) and Dylan Jagger (born December 29th, 1997). Still, by 1998, their marriage was in tatters because of his abuse. In documents Pamela filed, she stated Tommy was jealous she gave their children more attention, and he resorted to violence. Her deposition stated, "Tommy kicked me violently in the back several times and in the buttocks. He was completely out of control."

Pam & Tommy
Soon, audiences around the world would be revealed again to the couple's love story. Hulu is producing a series about Pamela and Tommy going by the working title Pam & Tommy. The couple would be portrayed by Lily James and Sebastian Stan, respectively. The series would follow the couple's relationship, including their sex tape scandal.

Friends of Pamela and Tommy had some strong, mostly negative, opinions about the upcoming show. Pamela's ex Chuck Zito said the show is a bad idea. Courtney Love, a close friend of Pam, took to social media to trash the show, saying that the sex tape "It destroyed my friend Pamela's life," and accusing those involved with the show of causing more trauma to Pam. Despite criticism, the two stars of the shows have been flooding social media with photos of them in character.

He Lived In A Roach Infested Apartment
During Mötley Crüe's early days, Tommy and the rest of the crew shared an apartment on Sunset Strip. The famed L.A. location is mentioned in their 1987 song "Girls, Girls, Girls", but their apartment was less a bad boys' bachelor pad and more the kind of Hellmouth you might find in Buffy the Vampire Slayer.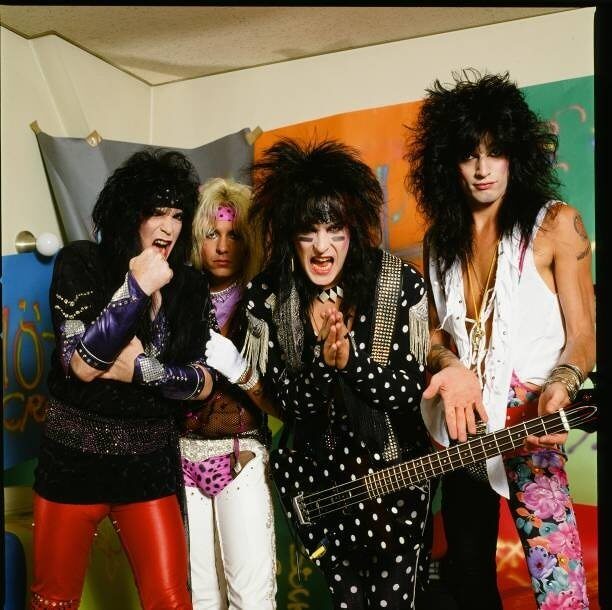 Now a major film, Mötley Crüe's tell-all memoir The Dirt: Confessions of the World's Most Notorious Rock Band (2001) revealed the Los Angeles Country Department of Health Services forced Tommy, Nikki, Vince, and Mick to remove the piles of garbage from their back yard. As well as rats, the apartment also had a severe cockroach infestation, but since they couldn't afford pesticide, the hair-metal band fought back roaches with hair spray and lighters! Worse, when they ran out of toilet paper, they'd use socks, fliers, or magazines. Rock n' roll!

He Started A Race Riot
During a concert in October 1997 at North Carolina's Greensboro Coliseum, Tommy Lee and Nikki Sixx verbally abused and assaulted African American security guard John Allen. Things intensified when Sixx allegedly launched into a racist tirade and encouraged 2,500 fans to attack the guard by telling them to "Come forward and to take care of this (unprintable racial slur)". Then, he kicked Allen in the shoulder, spat at him and told the lighting directors to shine the spotlight on him. John Allen was forced to clamber onto the stage to protect himself from the crowd. Lee then poured beer on the guard's head.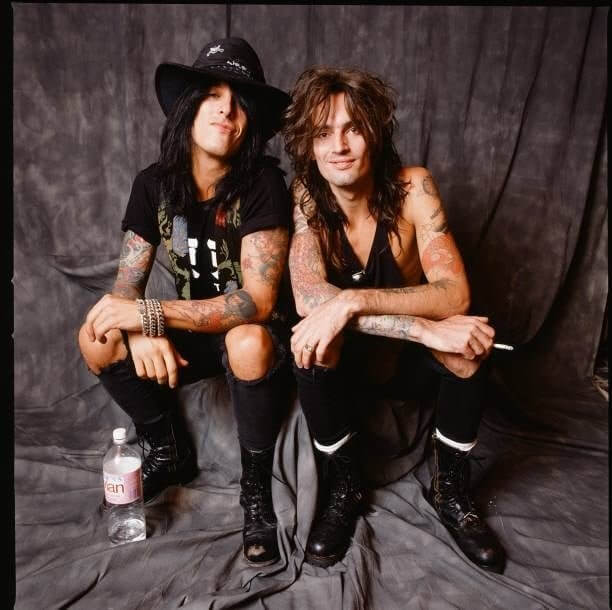 Sixx was arrested two years later when the band next performed in North Carolina, and Lee promptly turned himself in to authorities. John Allen filed a lawsuit seeking damages for verbal assault, battery, infliction of mental distress, and Mötley Crüe paid an out-of-court settlement. 

He Went To Jail
In 1998, the Public Enemy #1 was arrested for spousal abuse after attacking Pamela. He had severely beaten her as she breastfed seven-month-old Dylan. According to Anderson, Lee violently kicked her in the back several times – leaving her with "bruises, a torn fingernail and fear for the safety of her two sons, Dylan and Brandon." He was sentenced to six months in Los Angeles County Jail but only served four months.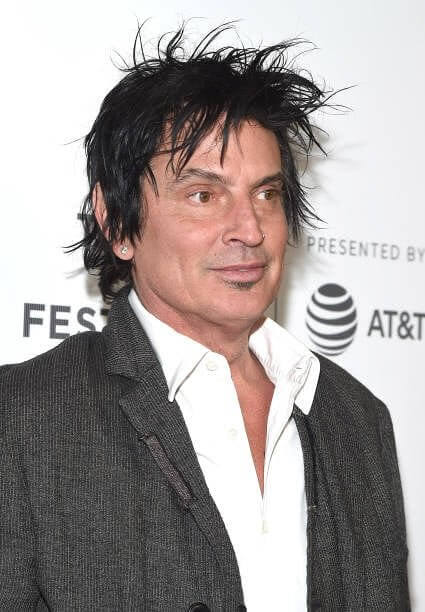 Pamela filed for sole custody of their sons, citing physical and mental abuse. Yet, despite all this, she kept getting back together with Tommy on-and-off until 2010, even after contracting Hepatitis C from sharing tattoo needles with Tommy. And speaking of tattoos…

Swastika Tattoo
Two years earlier, Lee had pleaded no contest to criminal charges of battery after he attacked Jewish photographer Henry Trappler. During the attack outside Los Angeles' famous Viper Room, it came to light that Lee had a swastika tattoo on his arm. His lawyer argued it would "inflame the jury and create unfair prejudice against Lee." Tommy denied he had a swastika tattoo, then said it was the ancient Buddhist symbol before ultimately having it removed.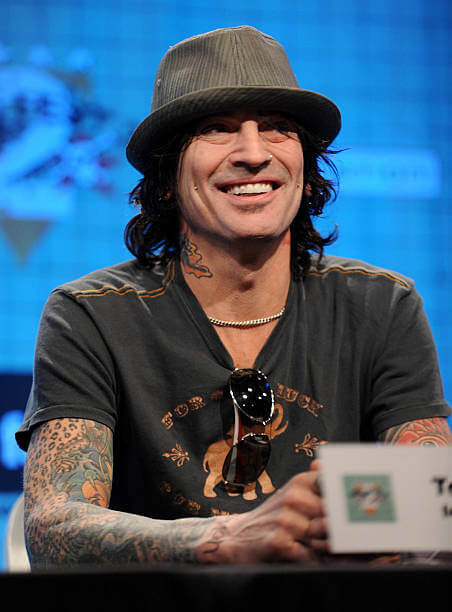 Judge Elden S. Fox placed Lee on two years' probation, ordered him to undergo anger management counseling and ordered him he pay Henry Trappler $17,500 in damages. When asked years later, Lee said: "I'm definitely not a Nazi. No f***ing way." Sure Tommy. We'll take your word for it.

Carmen Electra
We all know Tommy Lee used to be married to Baywatch star Pamela Anderson, but did you know that he also had a fling with her Baywatch co-star, Carmen Electra? Yup, he and Carmen––born Tara Leigh Patrick––were Red Hot way back in 1999.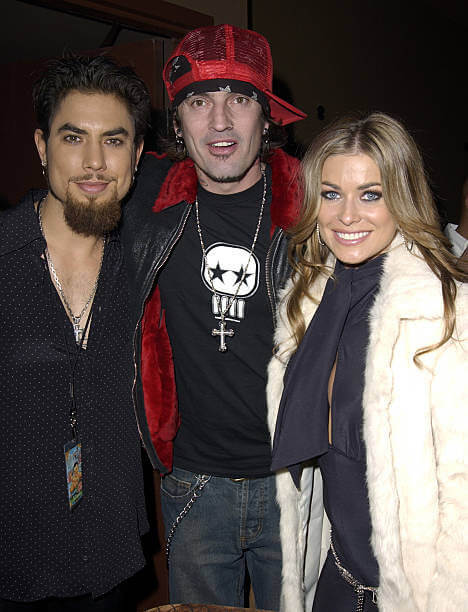 She went on to marry Jane's Addiction and Red Hot Chili Peppers' guitarist, Dave Navarro and date Limp Bizkit's Fred Durst, Cypress Hill's B-Real and Prince. But In 2017, the Mötley Crüe drummer and the bombshell actress were rumored to have rekindled their romance when they were spotted getting cosy together at Coachella. For her, it's all about the rock n' roll boyfriends, while maybe Tommy just loves the red Baywatch bathing suit! 

A Child Died In His Home
In 2001, Tommy Lee threw a party for his son Brandon's fifth birthday at his Malibu home. But what should have been a celebration soon turned into tragedy when four-year-old Daniel Karven-Veres fell into the swimming pool and drowned. He was found face down in the shallow end of the pool. In a frantic 911 call, Tommy stated: "There's a big pool party here, and no one was paying attention for a minute."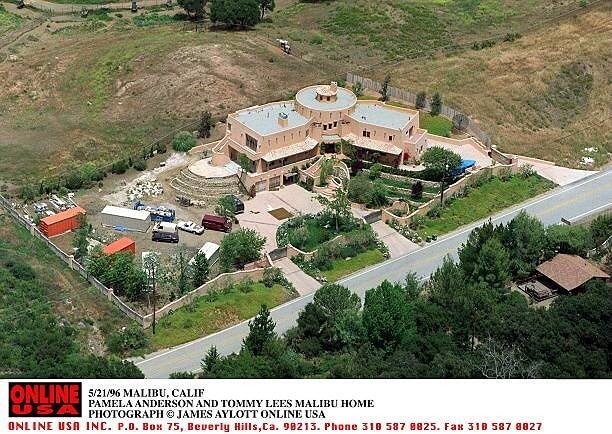 The boy's mother, actress Ursula Karven, sued Lee for wrongful death. Her lawyers argued Tommy Lee had been negligent in not providing a lifeguard for the party and that no one was available to perform CPR. Tommy testified every child had arrived with a babysitter and a parent to supervise them. Tommy was eventually cleared of all charges.

He Was Abusive Towards His Children
Another troubling story of Tommy's abuse involves violence towards his own children. One of the claims says he dangled his infant son in front of a "temperamental" 130-pound rottweiler. And that's not the only instance of his cruelty towards his own sons. Pamela Anderson also wrote in explosive court documents, "Brandon has told me that Tommy hurts him and pinches him and Dylan. Dylan has told me that he hates me for making him go to his father's."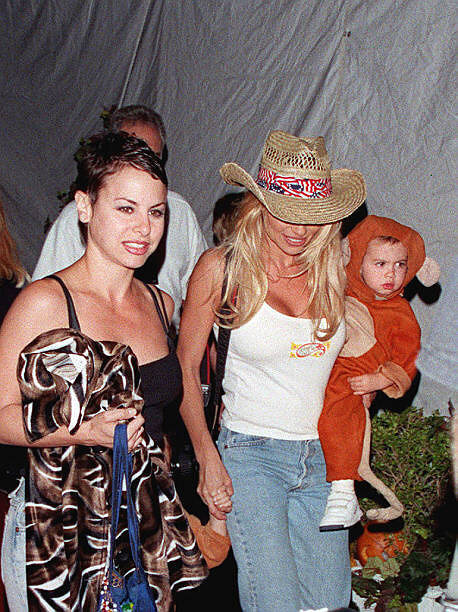 Lee also allegedly made Brandon and Dylan watch disturbing TV images of the 9/11 attacks and other violent videos. Shortly after Daniel Karven-Veres drowned at Brandon's birthday party, Lee took traumatised Brandon and Dylan on a boating holiday. Finally, he encouraged the boys to call their mother a "freak" after becoming jealous of her new relationship with Kid Rock. 

Mayte Garcia
As well as Carmen Electra, another one who was involved with both Prince and Tommy was dancer, actress and singer Mayte Garcia. She had met the 32-year-old, multi-millionaire pop superstar Prince when she was a 16-year-old belly-dancing ingénue. She married The Purple One in 1996, but the tragic loss of a baby caused them to split up in 2000.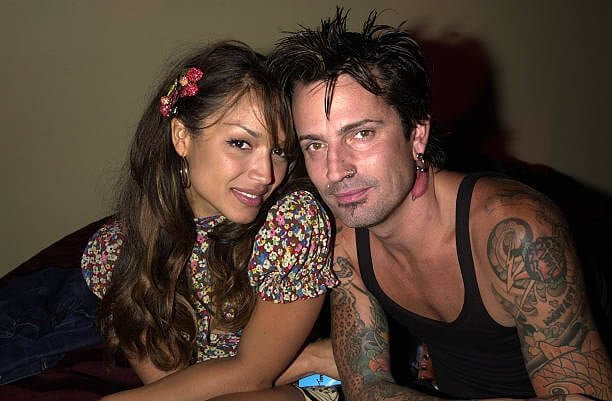 So, who do you turn to in your hour of need? Why, good old, emotionally stable Tommy Lee, of course! Mayte Garcia and Tommy were engaged for a couple of years betwixt 2002 and 2003. Tommy only met Prince once when he fanboyed out and said: "Yo, Prince! My name is Tommy Lee. I don't want to bug you; I just want to say that you're f***ing amazing." Luckily, 6'2" Tommy wasn't fascinated by 5'2" Prince or called him a little person. 

He Was In His High School's Marching Band
Long before he, bassist Nikki Sixx, guitarist Mick Mars and lead singer Vince Neil released Mötley Crüe's debut album Too Fast for Love in 1981, drummer Tommy Lee was part of Covina's Royal Oak High school marching band in California. Presumably, that's when he wasn't "Smoking in the Boy's Room". History repeated itself for 2005's reality TV show Tommy Lee Goes to College, where he attended Nebraska University and tried out for the Cornhuskers' drum line.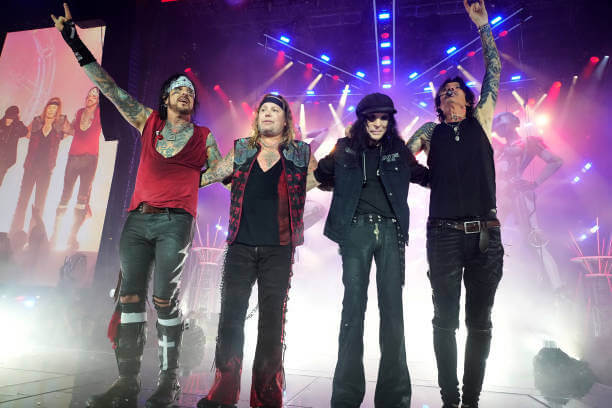 Tommy told Rolling Stone: "I tried out for the drum line — which I did in high school as well — and I had two weeks to learn their half-time show and all the drum patterns. And when I made the cut, they told me I could perform the half-time show with them. I went out there and rocked the show — it was killer. I've got a bunch of new friends now over there."

He Dropped Out Of High School For Mötley Crüe
During the same interview with Rolling Stone, Tommy also shared how he dropped out and waved goodbye to Royal Oak High. "I was seventeen when the Crüe got a record deal, and I was in my senior year of high school with, like, two months to go. And it was like, "OK, go rock the entire planet and rip it, or stay in school for three months and get a diploma?" My parents were so bummed. And I was like, I know this is gonna happen! Just trust me on this!"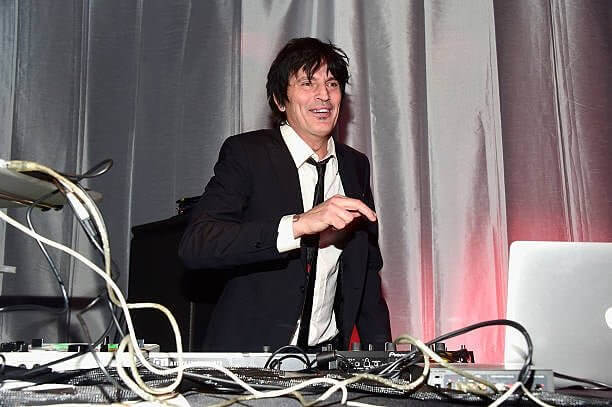 This was around the time Nikki Sixx wanted to name their Louder Than Hell band "Christmas", but the quartet decided on 'Mottley Cru', before adding the "metal umlauts" or "rock dots", which legend says was inspired by the German beer Löwenbräu that the boys were drinking at the time.

He Likes the Circus and Little People
During another Rolling Stone interview, Tommy explained his love of circuses and especially little people: "I have this crazy fascination with little people. Like, if I see one, I'll run up to him and be like, How's it going? To be really honest with you, I want to take them all home with me. And I know I can't do that, but for some reason, I always try. They just remind me of fun and the circus. I don't know what it is. And I've just always called my world "Tommyland" — like Disneyland, but a lot crazier."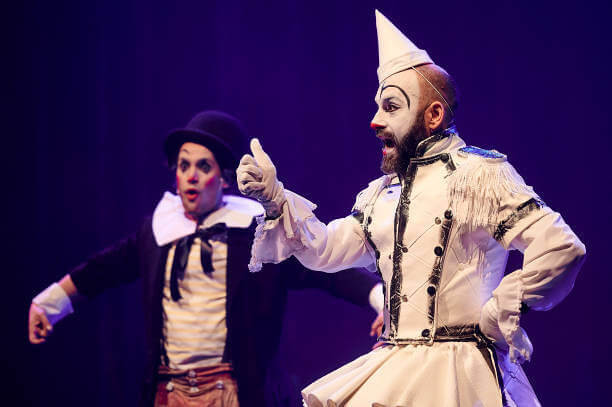 There must be something about heavy metal and little people. Original rocker Ozzy Osbourne used to have his own 'personal' little person, 3'10" tall John Edward Allen. He appeared in Blade Runner (1982), Ozzy's live shows and accompanied Ozzy everywhere he went in the early 1980s.

Naomi Campbell
In 2004, Tommy said he was "kind of going out" with one of the most famous supermodels on the planet, Naomi Campbell. Yeah, yeah... that's what we all said about the most beautiful prom queen at school. The two were introduced by mutual friend Sean Combs, who was back then known as Puff Daddy or P. Diddy.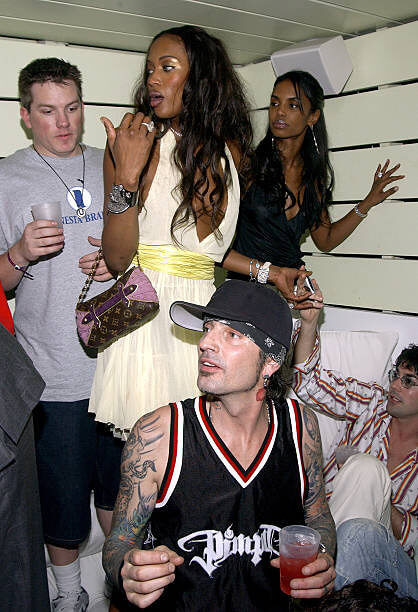 Naomi's name came up again when Tommy was interviewed on Triple M's 'Moonman in The Morning' radio show, who asked him: "You are a hero to many men around the world because you've romanced some hotties in your time. Heather Locklear, Pamela Anderson, Naomi Campbell, Pink… Out of all your lovers, who was the best one?" After hearing the question, Tommy said one word: "Goodbye." After the line disconnected, the DJ asked: "Did he just hang up on me? I think we just got hung up on because you went into a no-go zone."

P! Nk
Another woman who should have known better was P!nk, but then again, she always was Missundaztood! After she reportedly dated Naughty By Nature's Treach, the "Get The Party Started" singer dated Tommy Lee in 2003. Their relationship was never confirmed, but they were seen kissing in public.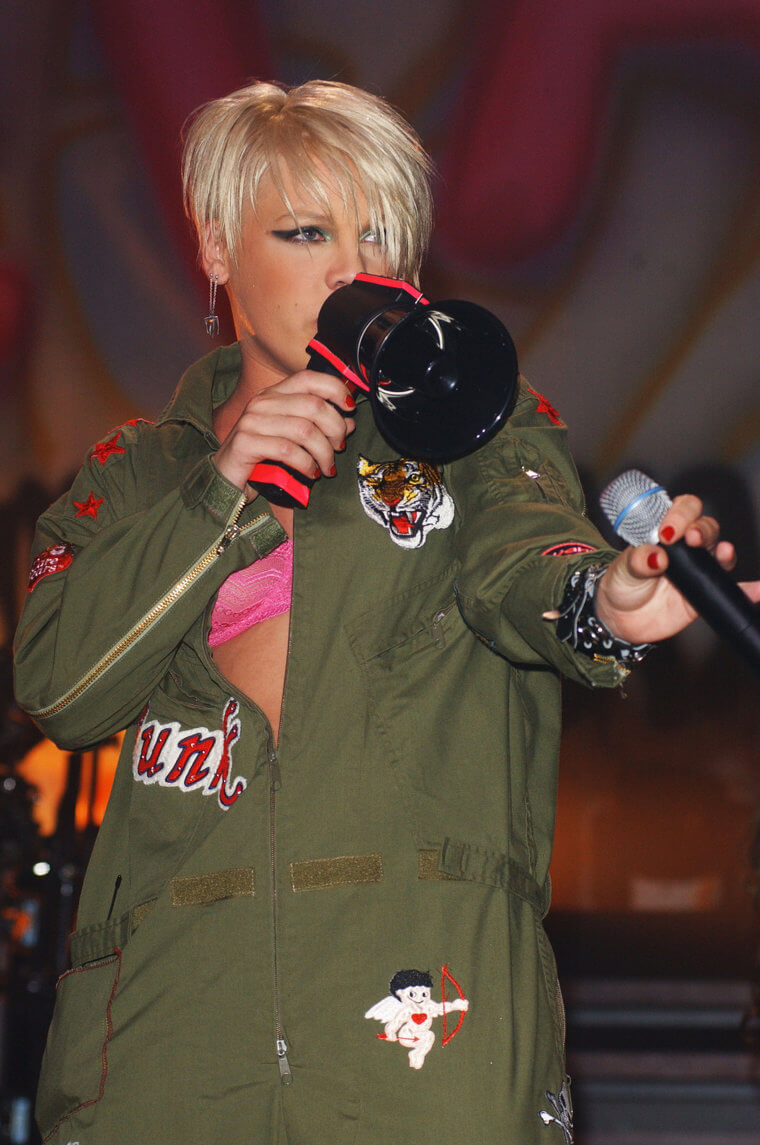 In 2004, Pamela Anderson went on The Howard Stern Show, and when the shock jock asked if Tommy was having sex with P!nk, she replied: "Oh yeah, absolutely!" Tommy made an appearance in Pink's "God is a DJ" video, which only fueled the rumors. It didn't help when she said: "Lee is one of the f**king hottest musicians left. He has managed to stay above the tides: He is an awesome f**king drummer… And he is hot." P!nk later stated, "I don't know who dumped who," before claiming the two weren't together anymore.

I'm In Love With Her Car
Many of Tommy's confessions in The Dirt revolve around his famous sexcapades. For example, one of the many bizarre stories in the book claimed he once had sex with a "plus-size fan" just because he wanted to drive her Jaguar XJS.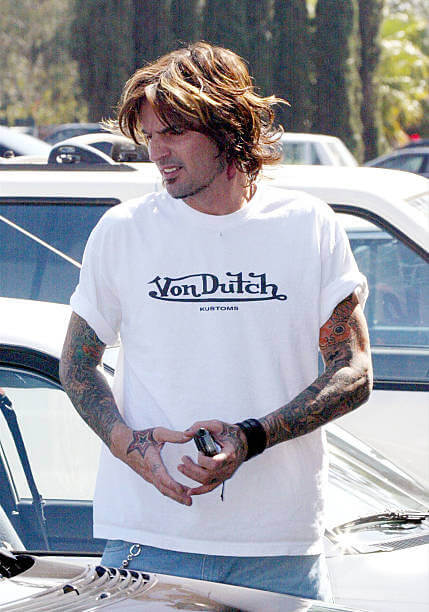 Vince Neil recalled: 'She told him that if he f***ed her, she'd let him drive the Jaguar. That night, Nikki and I walked into the house to find Tommy with this quivering mass bouncing up and down on top of him. The second Tommy finished, he buttoned up his pants and looked at us.  "I gotta go, man." He beamed, proud, "I'm gonna drive her car." We like to think Tommy also paraphrased another drummer, Roger Taylor from Queen: "I'm in love with her car".

Were Mötley Crüe Satanists?
Mötley Crüe are often referred to as hellraisers, especially after their second album, Shout at the Devil (1983), was emblazoned with a pentagram. But did you know that primary songwriter, Nikki Sixx, wanted to call the album Shout With the Devil and wanted the L.P. to explore the concept of evil? The bassist loved satanic paraphernalia and believed the US President was the Antichrist since his three names––Ronald Wilson Reagan––were all six letters long (666). "He was the devil I wanted everybody to shout at," he wrote in The Dirt.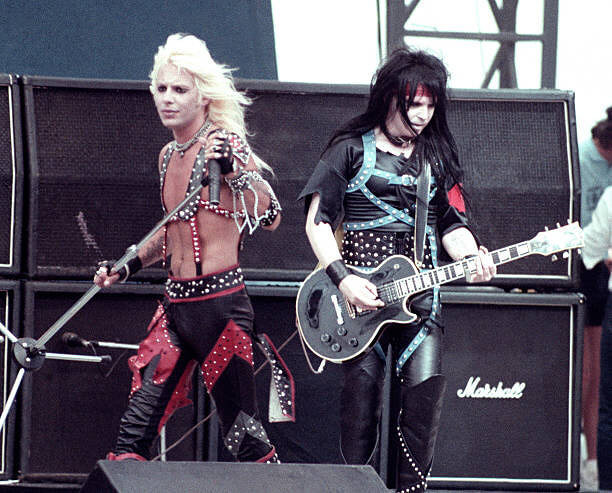 However, in an interview with Loudwire, Vince Neil explained, "Some people said we were Satanic and angry. We always thought that was funny, but we were like, 'Hey, if it gets us attention, let's go with that.' We were so starved for stardom that we were willing to do whatever it took. But there was no anger at all. We were just having fun."

Tara Reid
Most famous for American Pie (1999), wild child actress Tara Reid and Tommy Lee first hooked up in Las Vegas and are meant to have dated briefly in Los Angeles in 2005. The party girl said she could drink him under the table while Lee said, "She's out of her f***ing mind. She's crazy." She responds, "I'm going to kill him for saying that!"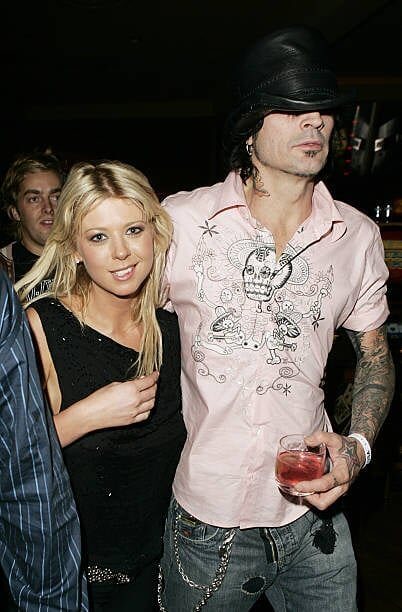 Sounding like a 15-year-old sk8r boi, the boy that never grew up told a friend: "We're just playing and having fun. She's rad!" They "had fun" for a bit but then––as always seems to happen with Tommy––the relationship fizzled out. But the blonde bombshell had a different version of events and denied ongoing speculation the pair were ever actually an item.

Stefani Morgan
Is there is anything more clichéd than a Porno Star dating a bad boy rock star drummer? In January 2006, the 43-year-old rock n' roll hellraiser was romantically linked to 20-year-old adult film newcomer Stefani Morgan. They met at the Adult Video News Awards after-party in Las Vegas.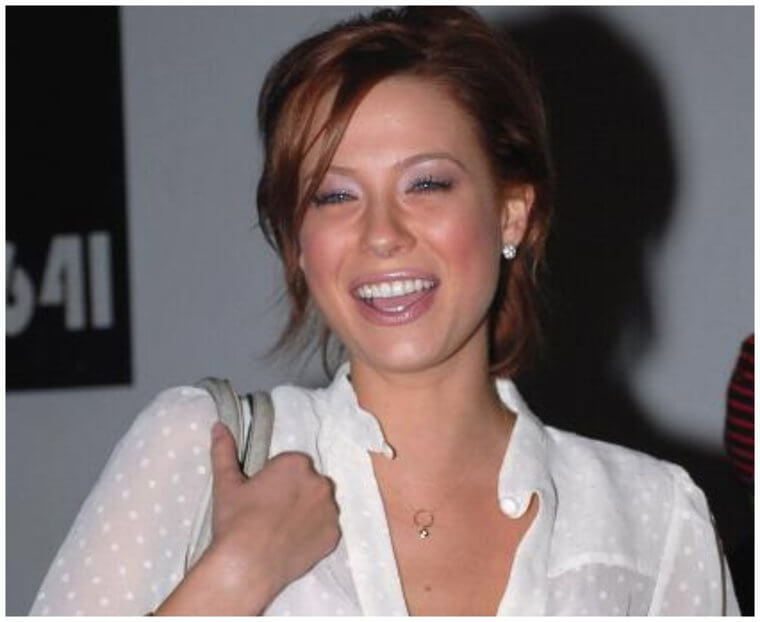 A friend of the fledgling porn star told gossip site PageSix.com: "They've been seeing a lot of each other ever since." But when interviewed by Muscle & Fitness magazine, Stefani denied the rumors she was dating Tommy. 

Erin Naas
Also, in 2006, Tommy Lee dated Erin Naas. "Who?" We hear you cry! Well, at the time, she was a model who appeared in Maxim and Sports Illustrated and modeled for Victoria's Secret. That said, she was most famous for holding up the briefcase for Howie Mandel on Deal or No Deal! She later became an actress and starred as the Autobot Arcee in Transformers: Revenge of the Fallen (2009).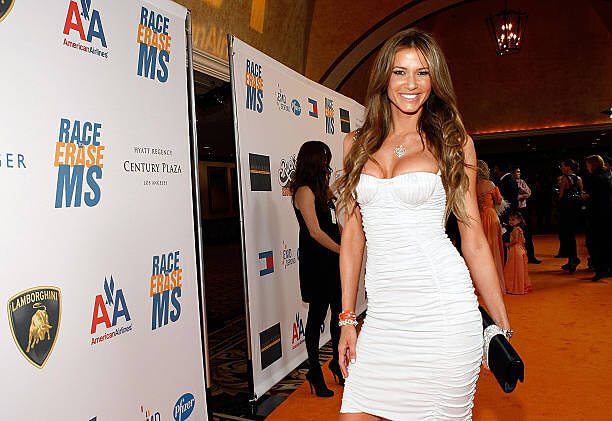 Not much is known about this relationship, meaning it didn't last too long. However, one thing is known, Tommy probably wasn't too happy that Erin said "No deal" and went on to date Kid Rock for a month immediately after they split. Small world!  

Kimberly Stewart
Kimberly Stewart is a model, reality TV star and socialite and daughter of a rock god. Yep, she is one of Rod Stewart's eight children. She and Tommy were reported to be courting for eight months back in 2007. That's kind of a record for Tommy! We hope he treated her right; else, her dad would have given Tommy a "Glasgow kiss". Look it up!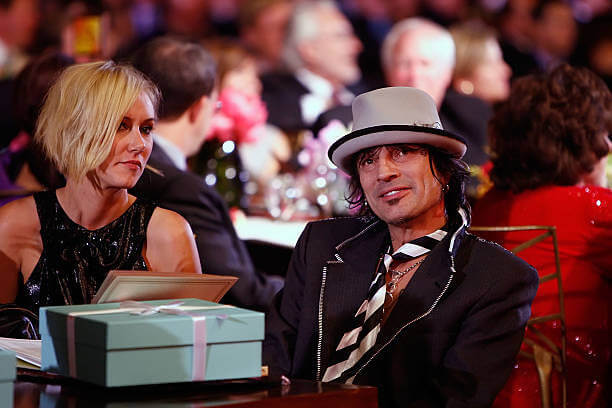 A source told the New York Post: "They threw their arms around each other, and she started saying, 'Baby, baby,' before kissing and leaving." The then-26-year-old met the then-44-year-old rock star in London earlier that year, and the pair were said to be in a relationship. But it was the Same Ol' Situation for Tommy as it didn't last long.

Tommy Lee Vs. Kid Rock
For years, Tommy Lee and rock-rapper Kid Rock have had an ongoing feud. This came to a head when they came to blows at Sean Combs' VIP table at 2007's MTV Video Music Awards. Both men had been married to Pamela Anderson, so you'd be forgiven for thinking that was the reason, but Kid Rock insisted it wasn't. Instead, he said the fisticuffs were the culmination of a five-year beef in which Lee had disrespected him multiple times and had emailed him all sorts of "horrendous things" during his divorce from Pamela.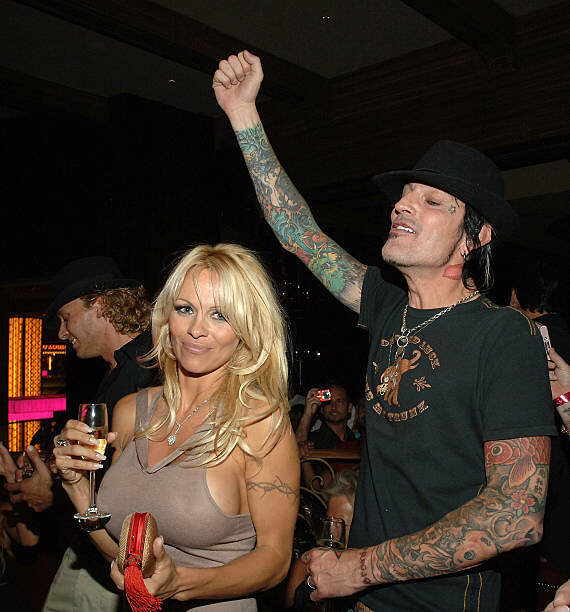 Tommy explained: "Here I am minding my own biz [when] I get a tap on the shoulder from Kid Pebble … I stand up and embrace him with a semi hug and say, "Hey dude … What's up?" He punches me in the face … well, if ya wanna call it that!? … more like a bitch slap! … Wuss!!" While Kid Rock said: "This was unavoidable. I had to do what I had to do because this was a long time coming. You know, I came back from the bathroom, and he was sitting right there. It was even more disrespectful after everything he's said; I was like, that's enough, that's it."

Daisy De La Hoya
Back in 2008, Tommy and Daisy De La Hoya were rumored to have had a brief fling. Daisy became famous when she was on VH-1's reality dating show Rock Of Love. If you didn't see it, the show saw young, attractive "sex kittens" compete for the heart of Poison lead singer––and fellow 1980s hair metal dude who also looked like a lady––Bret Michaels. Daisy later got her own reality show called Daisy of Love.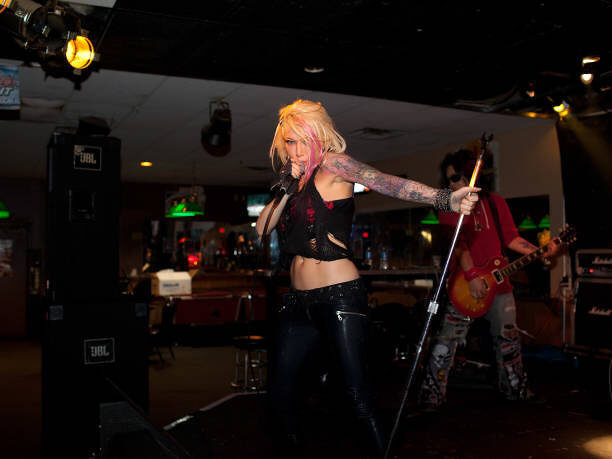 Now, if you don't wanna get on the wrong side of Scottish singer Rod Stewart, you certainly don't want to get on the wrong side of Daisy's uncle, champion boxer Oscar de la Hoya!

Victoria Silvstedt
Tommy says he dated blonde Swedish model, actress, singer, and television personality Victoria Silvstedt in 2009. While it wasn't official, they were seen making out in Las Vegas one night. For schoolboy Tommy, that's enough to be classified as a relationship. Mötley Crüe's first album is called Too Fast for Love for a reason!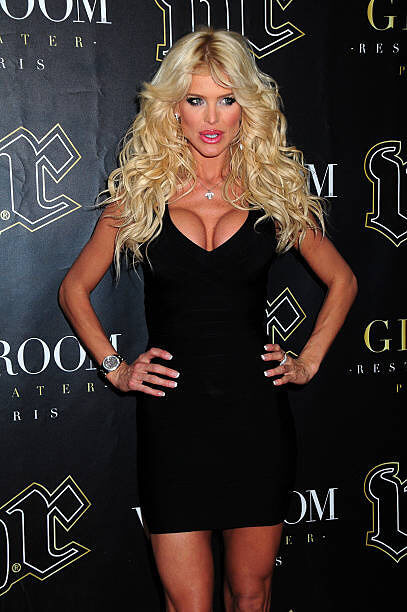 The two were also spotted together at a club in Paris. Infamous womanizer, Tommy was supposed to have been DJ-ing all night long, but the presence of the former Playboy 'Playmate of the Year' proved to be an apparent distraction from his spinning duties. 

Sofia Toufa
Now, one woman to really Kickstart His Heart was Greek-German singer Sofia Toufa. You may know her better by the name SOFI. The surprisingly non-blonde and Tommy were an item from 2009 to 2016 and even became engaged to be married in February 2014.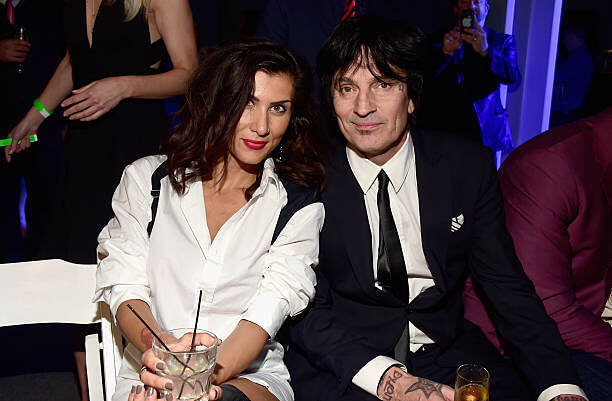 After a two-year engagement, the unlikely pair broke it off for unknown reasons. Maybe it had something to do with Some Other Female Interest… which is what SOFI's name stands for... and Tommy Lee's reason to live. 

Someone Sued Him Over The Roller Coaster Drum Stunt
In 2012, Mötley Crüe, their touring company, and Tommy Lee were sued for $400,000 by Howard Scott King for "misappropriation of trade secrets". King, you see, is an engineer who claimed he pitched the idea for a "Tommy Lee Loop Coaster"–a revolving drum set––to Lee and Mötley Crüe. King said he never heard back from the band, and then Lee began unlawfully performing the stunt.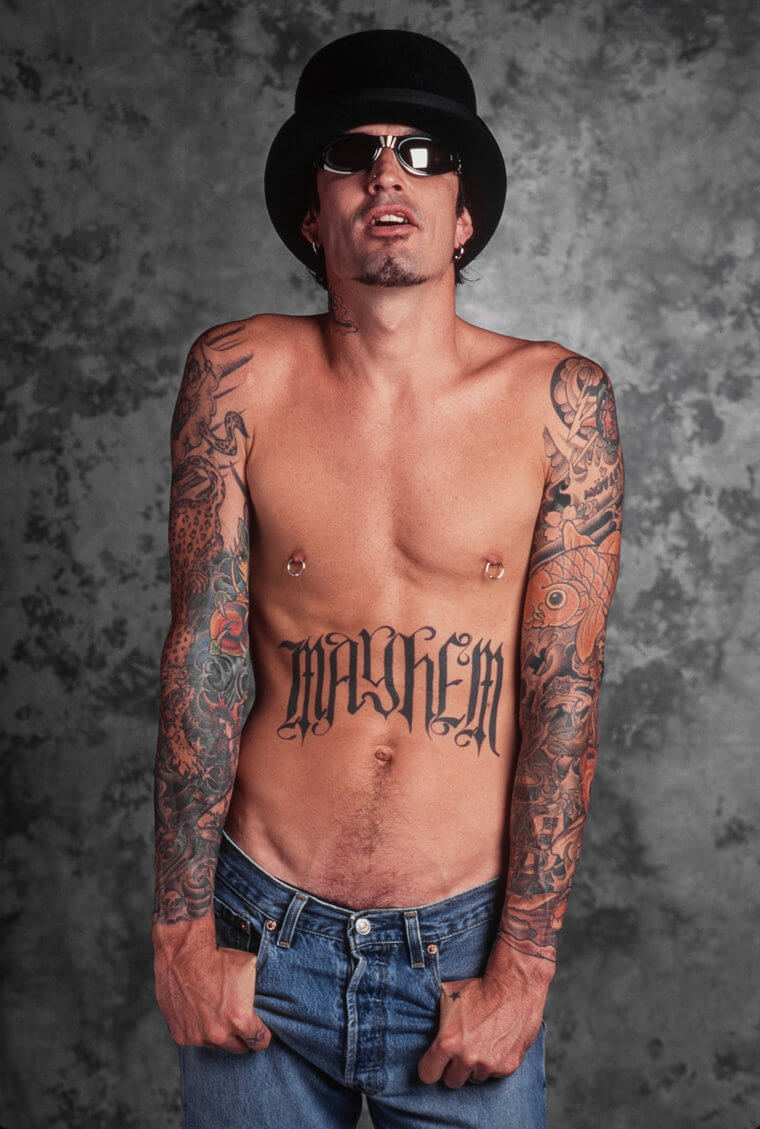 While the court hung on every word, the Superior Court of California judge dismissed King's lawsuit, determining Howard Scott King never owned exclusive rights to his roller-coaster drum idea and that Tommy Lee came up with his version on his own.

He Almost Had A Fight With Nic Cage's Son!
Back in 2013, actor Nicolas Cage and his son, Weston––lead singer for black metal band Eyes of Noctum under the stage name Arcane Cage––watched a Mötley Crüe show at the Hard Rock Cafe and Casino in Las Vegas. After the show, Nic and Weston were hanging out backstage with Vince Neil, when Weston accidentally blocked Tommy Lee's path to his dressing room...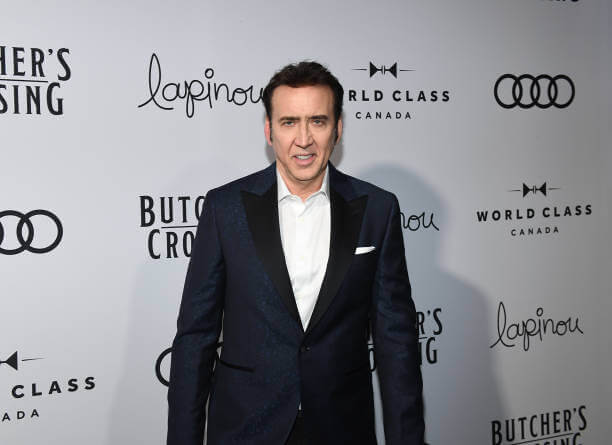 According to TMZ, "Tommy tried to shove past Weston ... telling him to get the f*** out of his way. Then, Weston started screaming, swearing and hollering at Tommy and challenging him to a fight. Tommy gave as good as he got, screaming in Weston's face at "ear-piercing" levels. Luckily, the altercation didn't lead to fisticuffs as Mötley Crüe security broke it up before punches were thrown. Nic Cage probably told his son, "C'mon Weston; we're Leaving Las Vegas!"
He Got Into A Fight With His Own Son
Now that Tommy and Pamela's kids have grown big enough to look after themselves; the shoe is on the other foot. In March 2018, Tommy's new fiancé called 911 after a fight broke out between Lee and Brandon after his father posted an unkind message about Pamela Anderson. Tommy reported that Brandon had knocked him unconscious!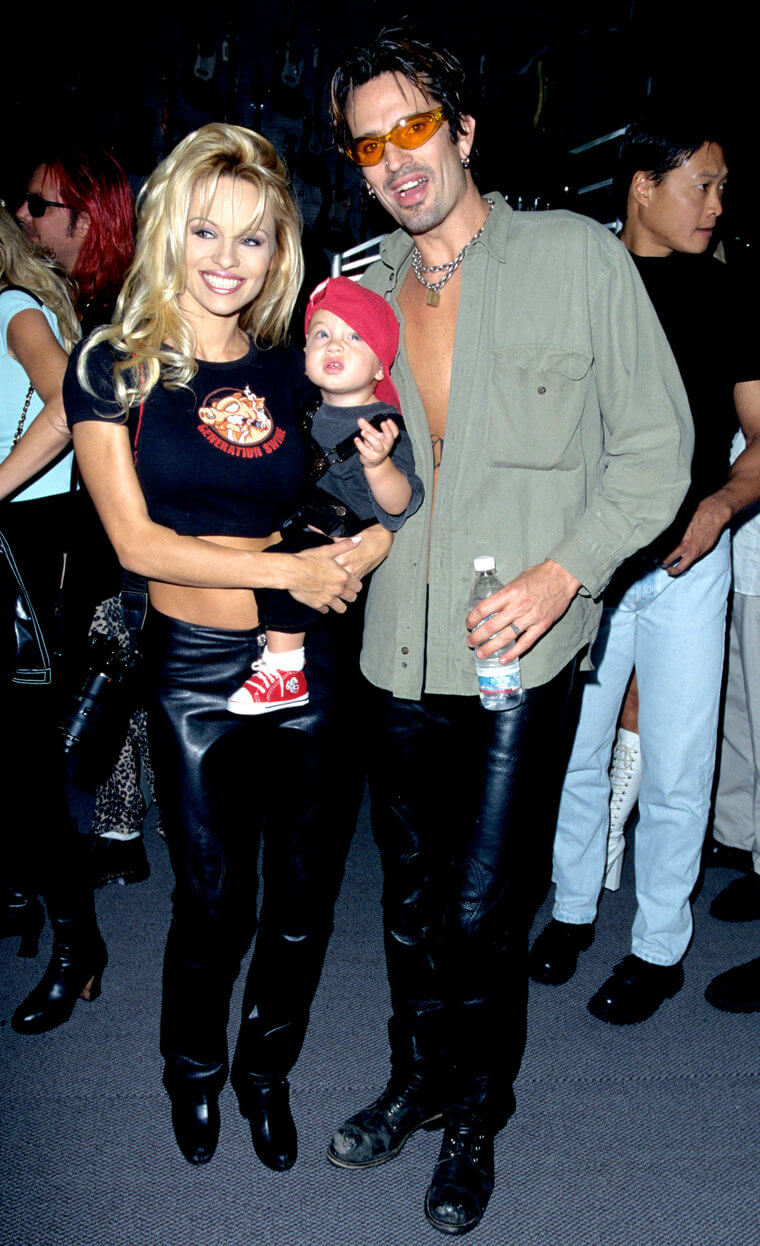 Tommy showed off his swollen lip on Instagram, and the message continues: "Good job, Brandon. Great son!" Pamela defended her son Brandon's actions saying, "He punched him in the nose for all of us who he has hurt." His son posted a video of his dad knocked out on Father's Day. "Someone like you couldn't raise a man like me. I'm twice the man you'll ever be."

Brittany Furlan
Tommy Lee met his current wife, Brittany Furlan Lee when he slid into the ex-Vine star's DMs (direct messages). You might be asking who she? But in 2015, Time magazine declared her one of the most influential people on the Internet. Then Vine closed down in 2016! The two began dating, and on February 14th, 2018, they announced their engagement on Instagram. They married exactly one year later, on February 14th, 2019. She is 23 years younger than him; let's hope she wasn't Too Young to Fall in Love!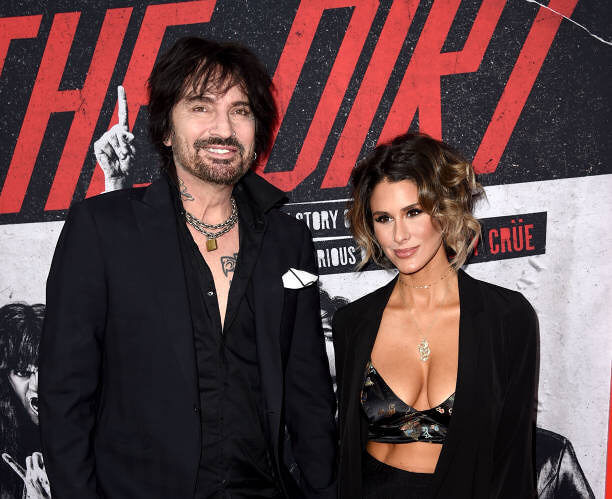 Brittany was the one who called the cops when Lee and his son, Brandon, had a fight. According to a transcript of the 911 call, she told dispatchers, "My stepson and my fiancé got into a fight and pushed his father; and then he asked his son to leave, and he wouldn't leave, and he punched him." Welcome to the wonderful life of Tommy Lee!