Have you heard of Tommy Thompson? A young boy who found comfort deep underwater. A teenager who gets a taste of the excitement of hunting down lost treasures. A young man with his degree, working on technologies not yet thought of by others in his field.
Tommy Thompson was a scientist turned treasure hunting pirate in the 1900s who took a group of men, a few million dollars from investors, and a dream and used this all to find hundreds of millions of dollars worth of gold. But his project went downhill, and now he's sitting in jail, in millions of dollars of debt, and may never have his freedom again. This is his story.
 
Born to Be an Underwater Treasure Hunter
In a city called Defiance in Ohio, Tommy Thompson was born in 1952. From a young age, Thompson felt called to the water, finding comfort as he dove deeper under the surface. This led him to join school swim teams, and he quickly found out that his talents lay in holding his breath the longest.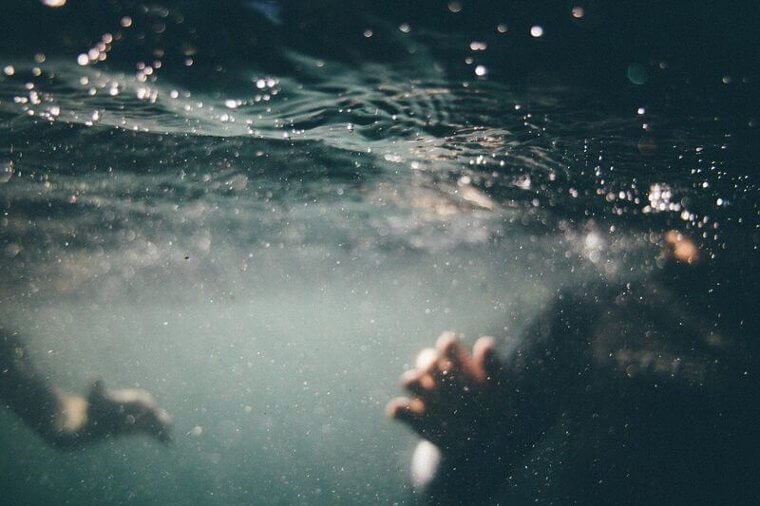 In high school, Thompson spent a summer with a group of treasure hunters in Florida. It was during this time that he enjoyed his first real taste of treasure hunting. He listened to stories of sunken ships full of treasures and fell in love with the idea of all the riches that were waiting for him to find them.

He Became a Treasure Hunter Almost by Accident
Tommy was a smart kid, and he loved the water. So, he chose to study ocean engineering at Ohio State University, hoping to learn how to develop technology that would help him research the depths of the ocean. Once he graduated, he spent time at a research lab in Columbus and helped the U.S. government to find a sunken Soviet nuclear sub.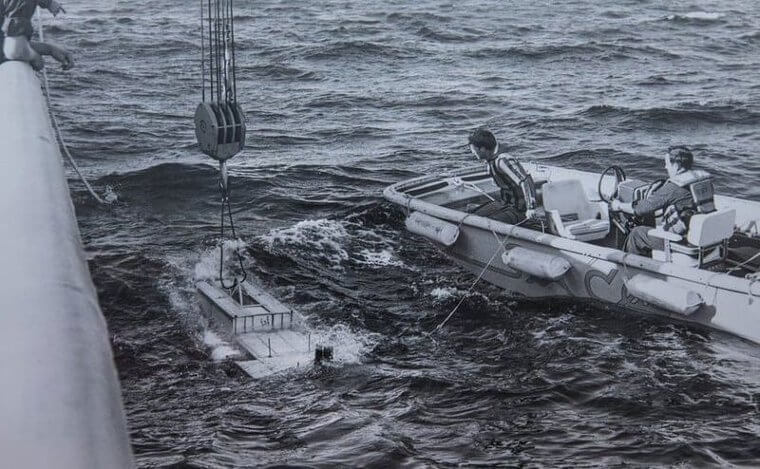 To develop the technology that Tommy wanted, he needed something to search for on the ocean floor. One way to do this was by working with the government. But another way was to hunt for sunken treasure. The latter option proved to be an exciting excuse for Tommy to fund his research.
Sights Were Set on the 'Perfect Wreck'
The world has a vast number of sunken ships in its waters, and Thompson had to select a very special one to focus his attention on. So, he did what any reasonable scientist looking for hidden treasure would do - he called up Bob Evans to help him find the perfect shipwreck.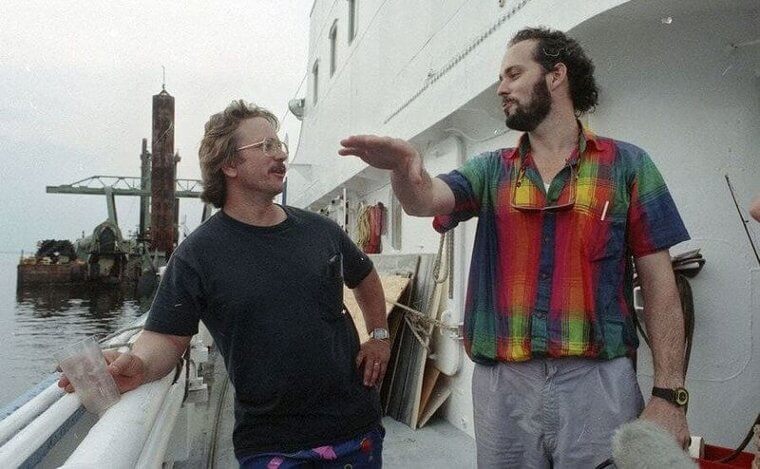 Evans was a consulting geologist for the state of Ohio. With his help, Thompson decided on searching for the SS Central America ship, otherwise known as the 'Ship of Gold.' This ship was the dream find of many a treasure hunter. There was believed to be around 20 tons of gold on the wreck.

What Happened to the SS Central America?
The SS Central America got stuck in the middle of a hurricane in 1857. This was at the height of the Gold Rush and the ship was carrying around 580 passengers along with tons of gold (at the time estimated at a value of around $1.2 million). It was meant to sail from San Francisco to New York and deliver its fortunes.
Sadly, the vessel succumbed to the storm and sank to the ocean floor - taking the passengers and the gold with it. This was a big loss, both of life and money. The tragedy weighed heavily on those who were affected - but the legend of the sunken gold lived on through the years, right up until Thompson and Evans made it their mission to retrieve the gold.
This Was Mission Impossible - Or Was It?
Although setting off on a treasure hunt seems like a fun adventure, finding the 'Ship of Gold' was harder than it sounds. There was a lot of ocean floor to search and only a rough idea of where the ship had sunk. Tommy had to use his scientific brain to map out the area and work out the probability of where he would find the wreck.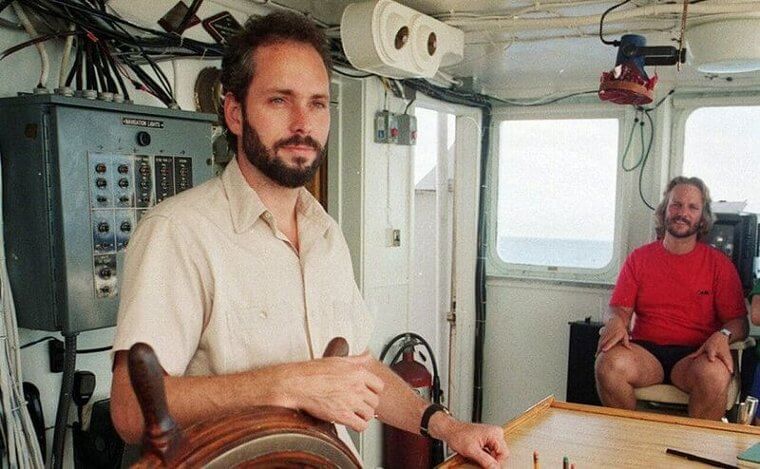 To be able to embark on this mission, the scientists needed funds - it was going to cost quite a bit, but there would be a great return on investment too. So, Thompson had to convince people with money to buy into his work. His passion for what he was doing, combined with little sleep and not nearly enough food made him look a little bit like a 'mad scientist.' But, he did get his investors, regardless of his tired craze look.

He Didn't Have to Try Too Hard to Convince People to Invest
Tommy approached several people to help in funding his project. He eventually got 161 of those to give him money, which in total added up to more than $13 million. Even as he started to work on the project, more money kept coming in. It seems that Thompson had a way with words and persuading people.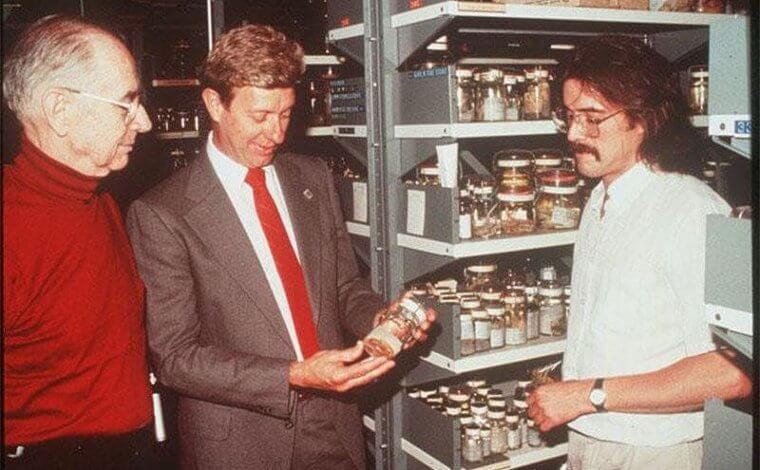 Of course, if he was successful, there would have been an enormous fortune to share with all who had been involved. Tommy managed to convince these investors that they were looking at receiving huge returns on their money. In fact, he boasted to be able to turn $200,000 into $10 million. One of his investors spoke about their interest, saying: "The concept seemed pretty far out [but] I was certain of his credibility."

These Treasure Hunters Had a Secret Weapon
Thompson and his crew had a seven-ton vessel named Nemo which they equipped with some of the best technology. This would ultimately be their secret weapon when it came to finding their 'Ship of Gold.' No one else in their time had such high-tech features.
Thompson and his crew had a seven-ton vessel named Nemo which they equipped with some of the best technology. This would ultimately be their secret weapon when it came to finding their 'Ship of Gold.' No one else in their time had such high-tech features.
Would They Ever Hit the Jackpot?
At some point in their mission, the Columbus America Discovery Group thought that they had found the ship. But they were wrong, and instead, they wasted precious time exploring a wreck that was not the SS Central America. This meant even more troubles and investors got impatient with Thompson.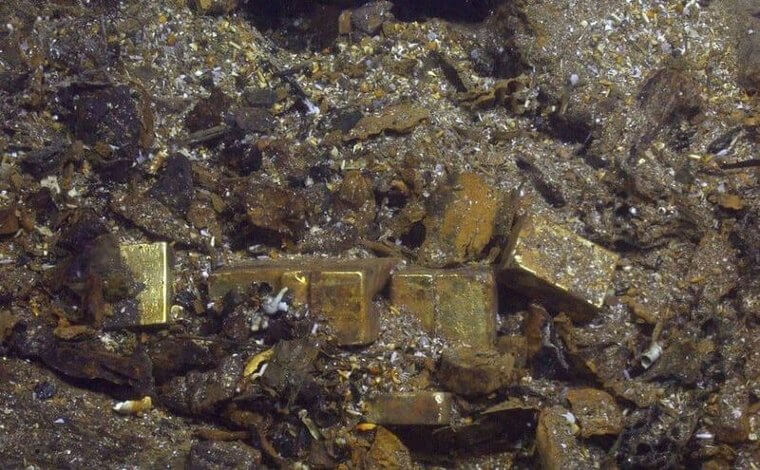 But then, finally, the crew came across just what they were looking for. At a depth of 7,200 feet, found around 200 miles from shore, they spotted a shiny shipwreck. After 131 years, the ship's gold had been lying on the ocean floor undisturbed. And now, Thompson and his men were able to bring it to the surface.
It Really Was a Huge Fortune of Gold
Using the Nemo's refined arms, the crew slowly and steadily brought to the surface as much of the gold as they could in the time they had. This consisted of '532 gold ingots, 7,500 gold coins, and a hunk of gold weighing 80 pounds.' But there was still more gold left on the ocean floor!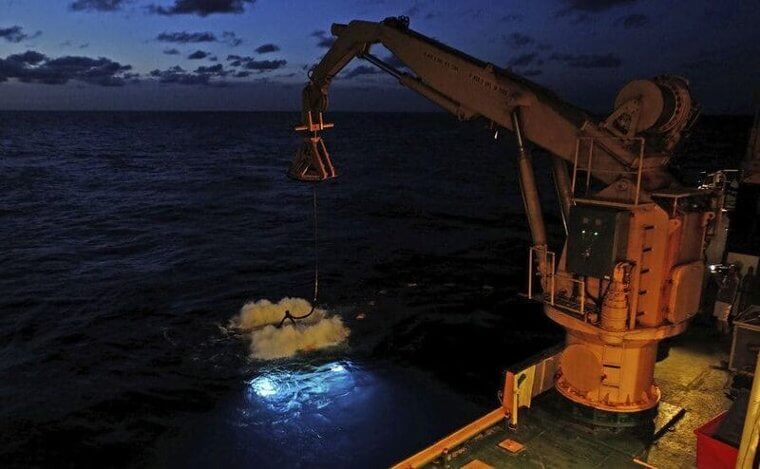 Thompson was asked how much he thought this was worth in money terms. And while he admitted he was nervous to give a figure, he estimated it to be at around $500 million. This meant that if an investor had given $50,000 they would now be given back $1.5 million. Of course, this got everyone who had believed in Tommy's treasure very excited.

Tommy Became Famous Overnight
When the Nemo and its crew arrived back to shore, Tommy became a very well-known man. He was known as the genius who had orchestrated one of the most ambitious deep-sea salvages in history. Plus, he had brought home riches. He was somewhat of an American hero now.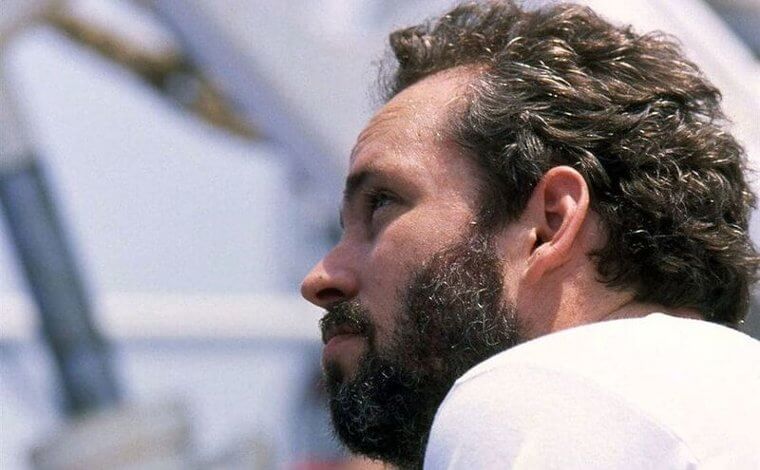 But in 1988 when Columbus America Discovery Group claimed the right to keep anything they dug up from the wreck, the public challenged this right. All of a sudden, companies were filing lawsuits for their share of the gold. Especially the insurance companies who had insured the gold over 100 years before.
Lawsuits Against Tommy Stopped Further Recoveries
Tommy was already fighting these insurance companies who claimed that the gold had not been abandoned, simply left under the sea until there was the right technology to retrieve it. While Tommy and his crew argued that they had found the wreck in a part of the water that belonged to no one.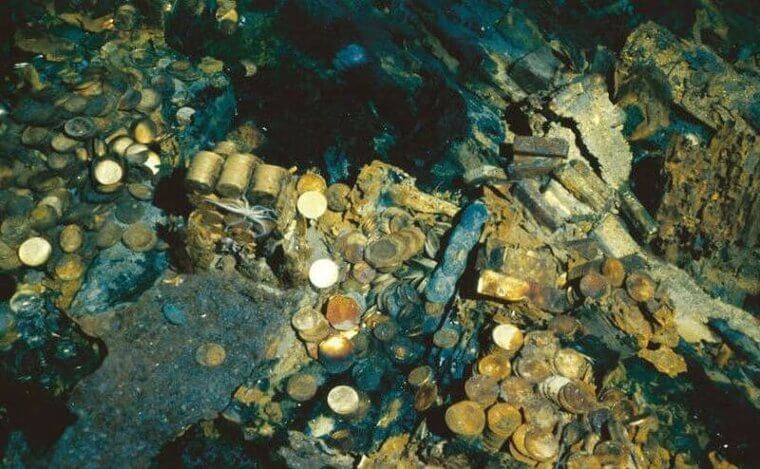 At the same time, there was a group of Capuchin monks who were accusing Tommy of stealing their valuable information about a sonar search that had been done in the area where the SS Central America was found. All of this arguing meant that the Columbus America Discovery Group was unable to retrieve any more of the gold - and so it stayed out in the ocean.

Tommy's Life Began to Unravel
With all of the turmoil that Tommy had to deal with regarding the gold and the many hands that wanted to grab their share, things weren't looking very bright for him. First, his marriage began to suffer. Eventually his then-wife, Collette Davidson ended up filing for divorce and leaving Thompson to deal with his stresses alone.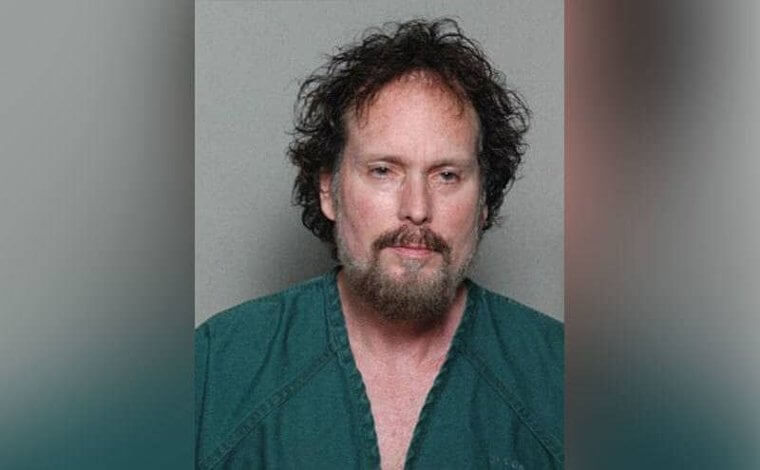 Then, after proclaiming he had around $500 million worth of gold, the value quickly decreased to around $100 million. None of his investors had seen any money yet, and they were getting impatient. Plus, they were annoyed at the decrease in their earnings. Tommy became a shy man who shut himself off from the public.

A Sneaky Deal Was Made Behind Partners' Backs
In 2000, Tommy managed to sell the portion of gold owned by his company. He sold to California Gold Group and received an impressive $52 million out of the deal. But he had failed to mention to any of his partners that he was planning on making this deal.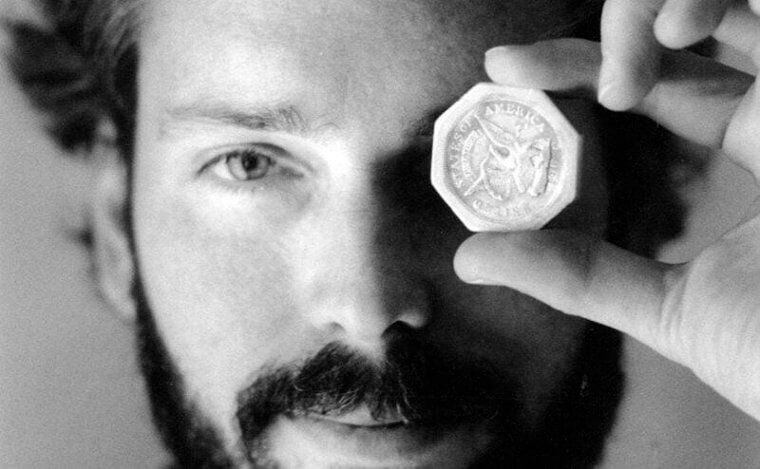 The deal blindsided those who Tommy should have consulted with, but an even bigger shock was waiting for them. Tommy revealed that no one would be getting any of that money. Apparently, he had to use it all to pay off legal fees and loans - which must have had the partners quite upset.

Did Tommy Have 'The Curse of Gold'?
Thompson had evolved from a starry-eyed treasure hunting scientist and become a troubled recluse, hiding from court cases, investors, and basically everyone. He became convinced that he had the "curse of the buried treasure." This is believed to come from disturbing and unearthing buried treasure.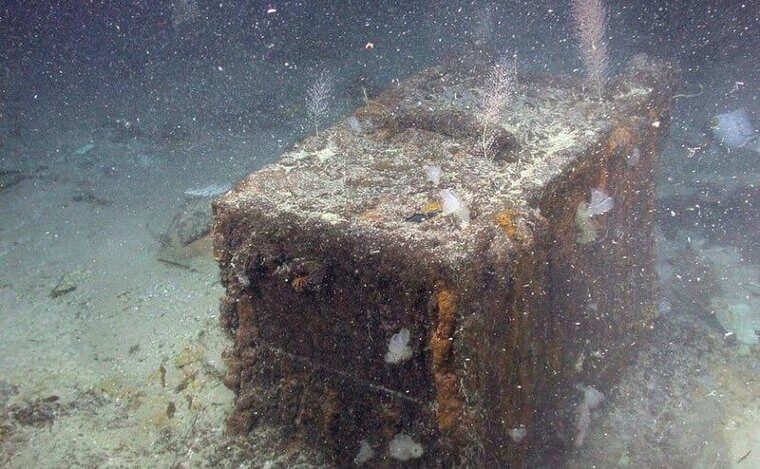 Tommy became incredibly paranoid, and it all caught up with him in 2008 when he was stopped at a routine traffic check. But officers noticed Thompson trying to stuff something under the seat and this turned out to be a collection of fake IDs, four cell phones, and nearly $7000 in cash. This got him arrested.
He Became a Wanted Man
Thompson was being sued by multiple investors who wanted to know where the rest of the gold was and how they could get their money. He spent years being sued and fighting legal battles until eventually he stopped responding and ceased appearing in court. In 2012, a judge ordered that officers track Thompson down, and the man became a federal fugitive.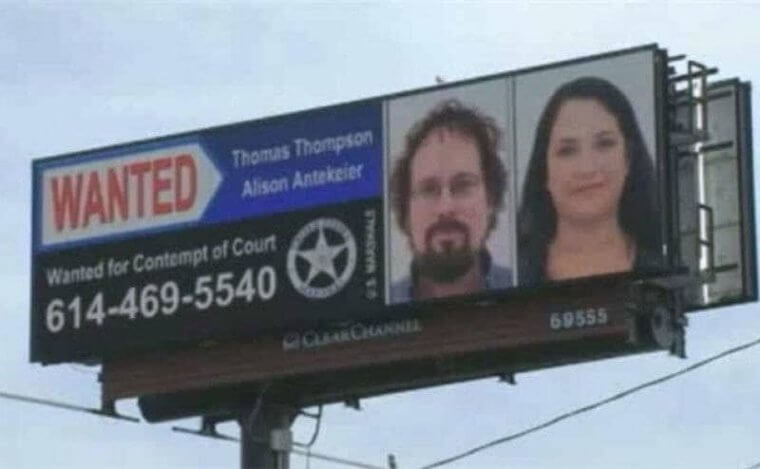 Thompson ran as fast and far as he could. After three decades of his investors trying to gain back at least some of their lost money, he took all of their hope away with them. Police tried to track Tommy down through his ex-wife, but Davidson was as clueless on his whereabouts as everybody else was.

Tommy's Landlord Was Looking for Him Too
From 2006 to 2012 (when he disappeared) Tommy had been renting Vero's historic Gracewood Mansion. After he ran, the landlord asked a handyman named James Kennedy to go to the house and see what was going on. When he realized no one was home he burst into the house - and what he found was shocking.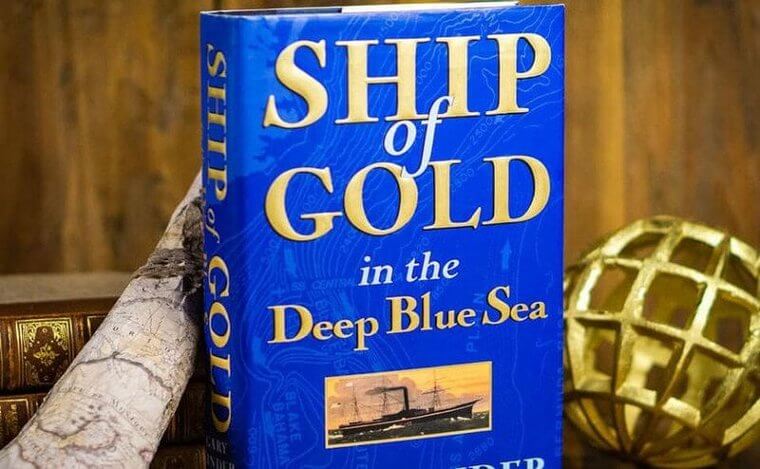 According to Kennedy, the house was in bad condition, from broken cabinets to mold on the walls. But among the disorder in the house, he also found a copy of Ship of Gold in the Deep Blue Sea by Gary Kinder. When Kennedy realized the book was about Thompson, he felt sorry for both Tommy and the investors.
Tommy Was Found Because of a Silly Mistake
It wasn't easy to find Tommy while he was on the run. He was a clever and cunning man, but the U.S Marshals were hopeful that he would make a mistake that would help lead them to him and his hideout. Luckily for them, Tommy wasn't on the run alone - he had his girlfriend Allison Antekier with him.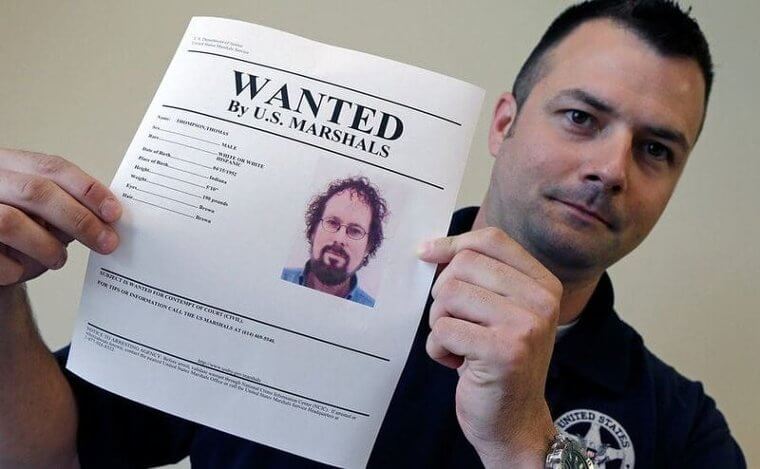 In January 2015, Allison was spotted by officials. She tried hard to disguise herself while out, wearing a large floppy hat as you do when you're on the run. She also tried to take multiple taxis to lose the officials trailing her, but she just wasn't sneaky enough. Allison ended up leading police right to Tommy's hotel hideout room.

Tommy and Alison's Hideout Was Quite Comfy
When officials found them, Allison and Tommy had been staying at the West Boca Raton Hilton Hotel in Florida. They had booked their room using fake names and were paying for everything in cash to avoid being tracked down.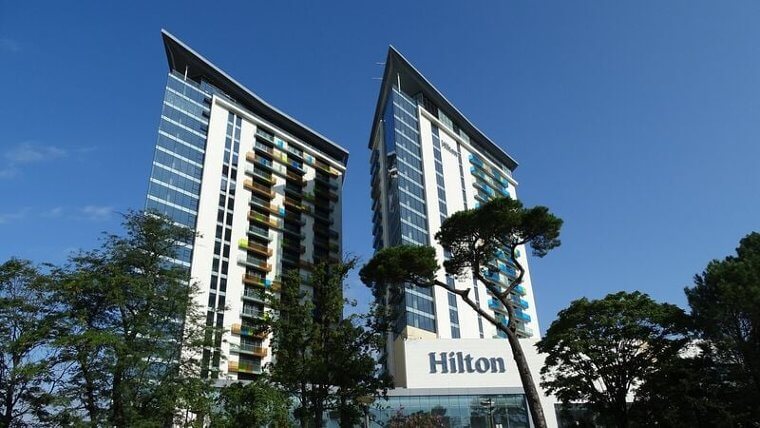 Tommy looked pale and sickly when he was found. And in the room, officials also discovered 12 cell phones, $10 000 in cash, and metal pipes that were believed to have been used to shove money underground. There was also an ironically named book titled How to Live Your Life Invisible.
Some Didn't Think He Had It in Him to Run Forever
With all the evidence found in Tommy's room, some thought that he had an elaborate escape plan that would have kept him in hiding for much longer had Allison not been seen. But Thompson's former partner, Bob Evans disagreed with this, saying he didn't think Tommy planned on living on the run forever.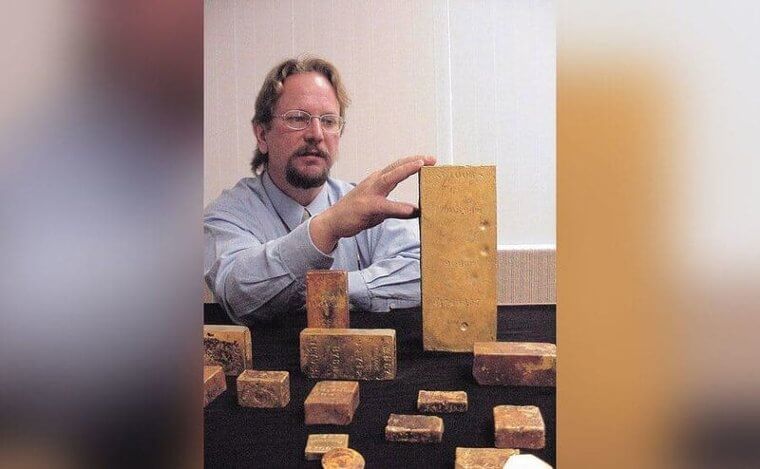 Speaking about whether he thought Thompson could live as a fugitive Evans said: "My old friend, boss, and colleague was simply not that colorful or swashbuckling. He was hardly Jack Sparrow or Blackbeard. Think more along the lines of Dilbert in charge of the operation."
Tommy Attempted One Last Time to Evade Court
Allison and Tommy appeared before a judge in Florida after being arrested in their Hilton hotel room. The judge decided that they would both have to be transported back to Ohio to face the court that Tommy had been running from.

Thompson attempted to evade this fate by stating that he couldn't go back up north because of a mosquito bite that had given him a tropical illness. But this only made the judge roll his eyes and say: "Your health condition is in no way relevant to the issue of whether you are the individual wanted up in Ohio or not." And so, Tommy went back to Ohio.
Allison Antekeier Had Her Own Charges to Argue
Allison had been Tommy's assistant and girlfriend, and she had been called as a witness in the 2012 civil case against Thompson. But she too had avoided appearing in court and so once she returned to Ohio she had to appear before a judge for sentencing.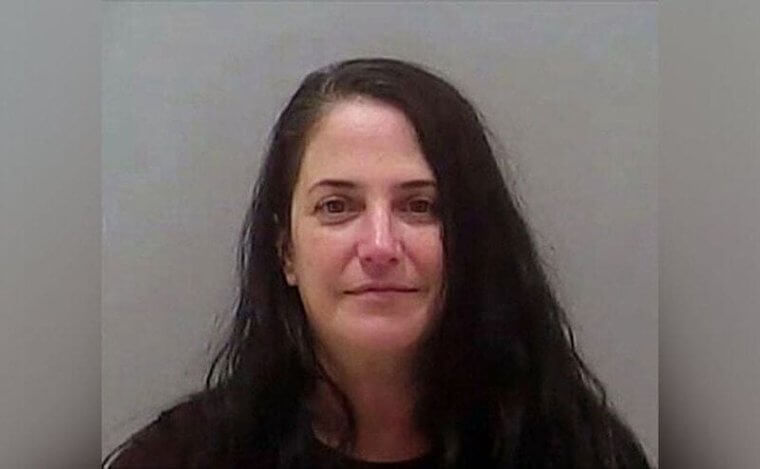 Antekeier's lawyer tried using the fact that Allison was worried about Thompson's health, which is why she went with him. But this was not an excuse in the judge's book. Judge Marbley stated: "Fidelity is meant for the Marines, not for people engaged in criminal activity."
Both Thompson and Antekeier Were Found Guilty
Antekeier received a much lighter sentence than Thompson did. She got five months, two of which she'd already spent in jail in Florida. Then she had to spend one more month in prison and the last two could be spent under house arrest. She also had to pay a $5,000 fine.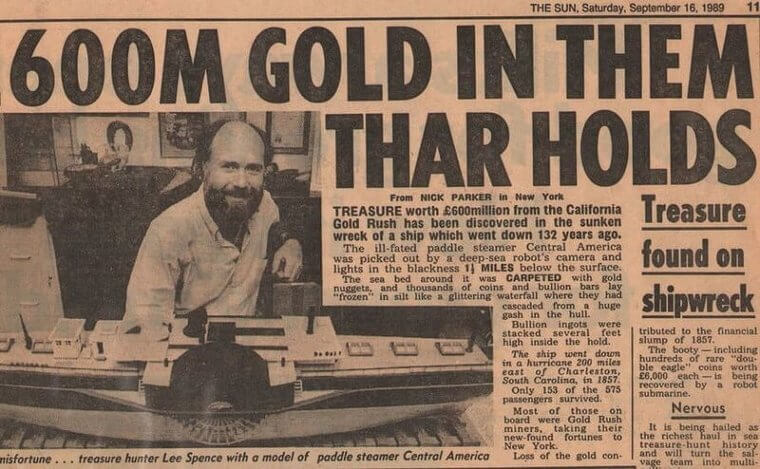 Thompson was sentenced to two years and ordered to pay a $250,000 fine. As part of their plea deal, the couple also had to return almost half a million dollars in cash from Florida and they agreed to reveal the location of the remaining gold coins. But the latter agreement wasn't as straightforward as it seemed. 

The Coin Story Is Complicated
Thompson held up his side of the bargain and told U.S officials exactly where he had sent the 500 gold coins they were looking for. But his answer didn't make anyone's life easier. According to Thompson, he had sent the coins to be deposited into a trust account in Belize.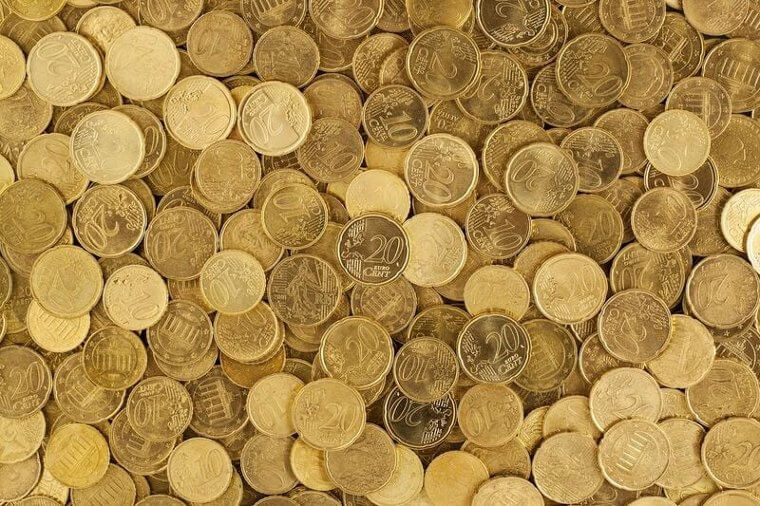 Allison backed up this story, saying she packed up the coins and handed them to a strange man in the hotel lobby. Apparently, Thompson had no clue how he would retrieve these coins - and Belize needs the name of the beneficiary to grant access to the gold. No one is sure, or will say, who the beneficiary is.

His Silence Is Costing Him Greatly
The story about the gold coins being locked in Belize did not satisfy the judge. Especially since the value of these coins is estimated to be anything from $2 to $4 million. And so in 2015 Judge Marbley sentenced Thompson to indefinite jail time - not to be released until he gave an acceptable answer.
Tommy was also ordered to pay $1,000 for every day that he does not give this answer - so he's going to be in a lot of debt if and when he's finally released. Thompson addressed the judge, saying: "Your honor, I don't know if we've gone over this road before or not, but I don't know the whereabouts of the gold." To which the judge replied: "As long as you are content to be a master of misdirection and deceit to the court, I am content to let you sit."

Why Won't Thompson Talk?
Since 2015, Thompson has been stuck in federal jail with no definite date for his freedom. His silence fines in only five years were already sitting at around $2 million, which is quite possibly all that the coins are worth. So, many people are baffled by his refusal to simply cooperate and buy his freedom by talking.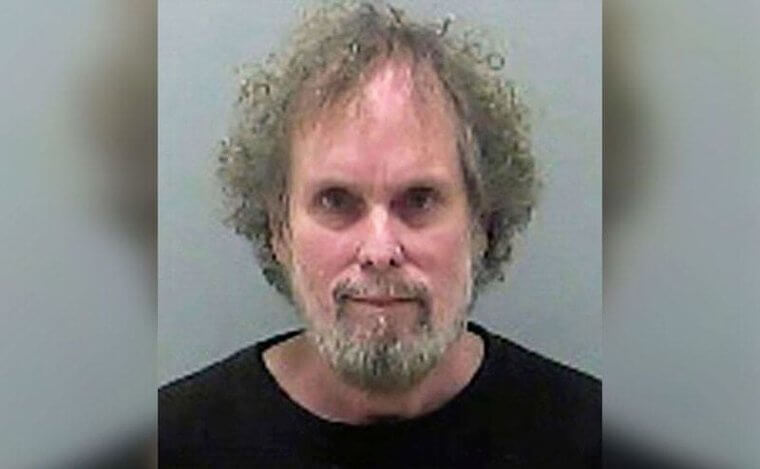 Some think that it's simple stubbornness and an attitude of 'stick it to the man' that fuels Tommy's silence. But there are others under the impression that Tommy is sacrificing his own freedom for the sake of his children so that their futures are secured. It does seem unlikely that he would have sent it to Belize with no possible access to it.

Tommy's Treasure Hunt Continued - Without Tommy
In a sad turn of events, after Thompson ran off and went into hiding, the excavation of the remaining SS Central America gold continued without him. A company named Odyssey Marine Exploration continued bringing the remaining sunken gold to the surface in 2014, just a year before Thompson was sentenced.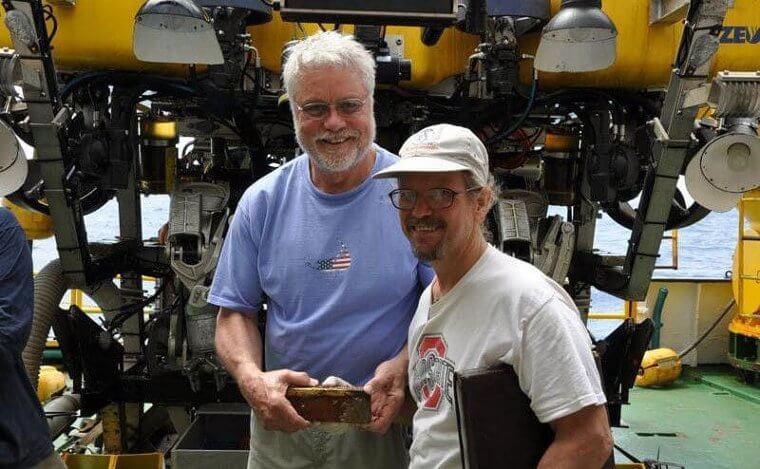 Surprisingly, this new company found a significant amount of gold, much more than they expected. But the mission was perfectly successful and Odyssey Marine Exploration came back with plenty of gold. This gold was also sold to California Gold Marketing Group.
Trays of Stashed Gold Were Found on the Ocean Floor
Not only was there a lot more gold left than was expected, but the gold was also strangely organized. In fact, the gold was arranged in (very modern) trays - suggesting that it was purposefully left there to hide from Thompson's investors.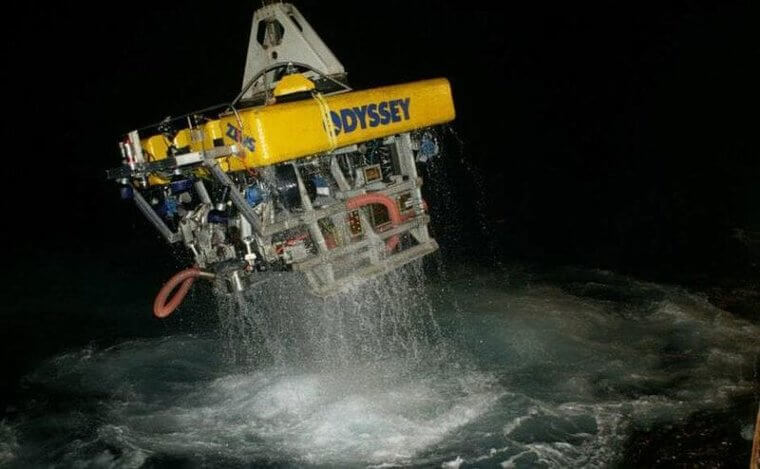 Tommy was confronted about this but, as usual, he had quite a simple explanation. According to him, the organized gold was left there as a security measure, just in case anyone tried to access the treasure without authorization. But this was hard to believe, considering it was all worth around $5 million.
Some Money Might Have Been Returned to Investors
Odyssey Marine Exploration managed to retrieve 'approximately 15,500 coins, 45 gold bars, and hundreds of artifacts.' And in 2018 the golden items were sent to Los Angeles and put on display. This attracted many collectors hoping to get their hands on a gold coin or two.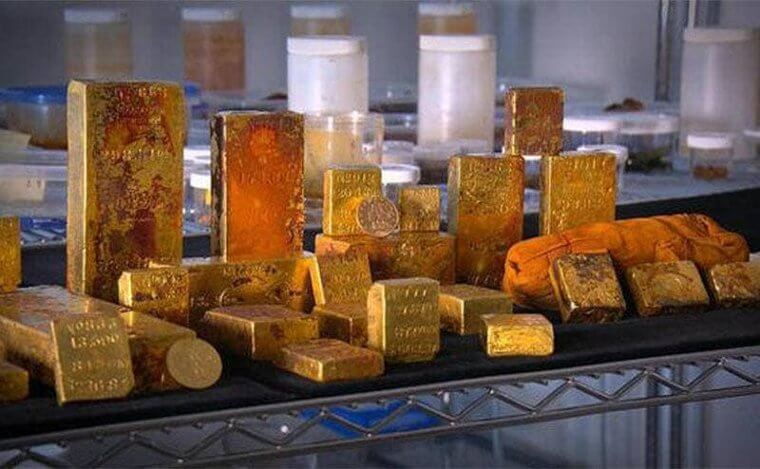 The gold all now belonged to California Gold Marketing Group and their manager, Dwight Manley, happily announced: "We've estimated the display's value at $40 million, but these extraordinary treasures are priceless." Somebody (we're not sure who) spoke about giving Tommy's investors some of the money, but there's no confirmation that that happened.
Will the Remaining Gold Ever Resurface?
It took many years of legal action against Tommy for him to finally pay in time for his crimes against his investors. But he still owes an estimated $20 million to these people - who we are sure are now regretting their input into the scientist's dream.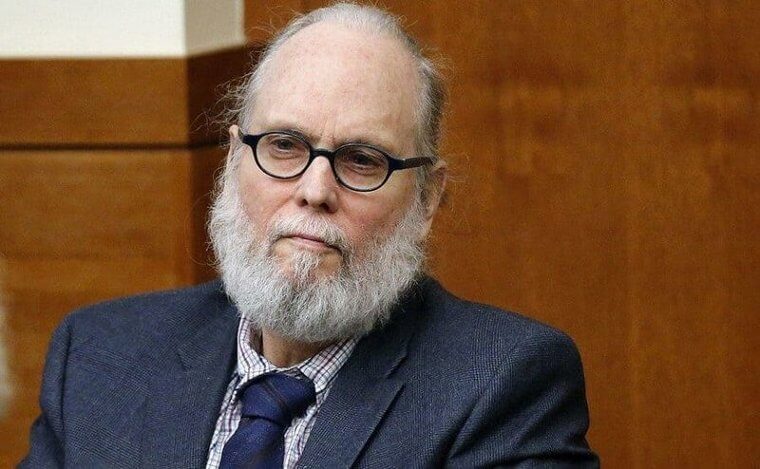 But for now, Tommy sits in jail. Allison has done her time and now stays out of the public eye as much as possible. And the investors continue to wait for their full repayment. Will Tommy be worn down and eventually give up the gold? We'll have to wait and see.