Throughout crime history, missing person's investigations have proven to be some of the most fascinating if not oftentimes unexplainable cases. Perhaps none is more bamboozling than that of the Tromp family.   

At first glance, the Tromps seemed to be your average Australian family. Parents Mark and Jacoba ran a highly lucrative redcurrant farm and earthmoving business from their home in Silvan; a town bordering the Victorian capital of Melbourne. It was there that the couple raised their three children - daughters Riana and Ella (aged 29 and 22) and son Mitchell (aged 25).

While it may have seemed as if the Tromps enjoyed an idyllic existence, the events of August 29, 2016, proved that this was not the case. Suddenly, the entire Tromp family fled their farm, taking little more than some petty cash with them. But what exactly caused their sudden panic and impulsive decision to leave their lives behind?
Hitting the Road
On a Monday morning, the family of five piled into the silver Peugeot SUV belonging to youngest daughter Ella and decided to head north.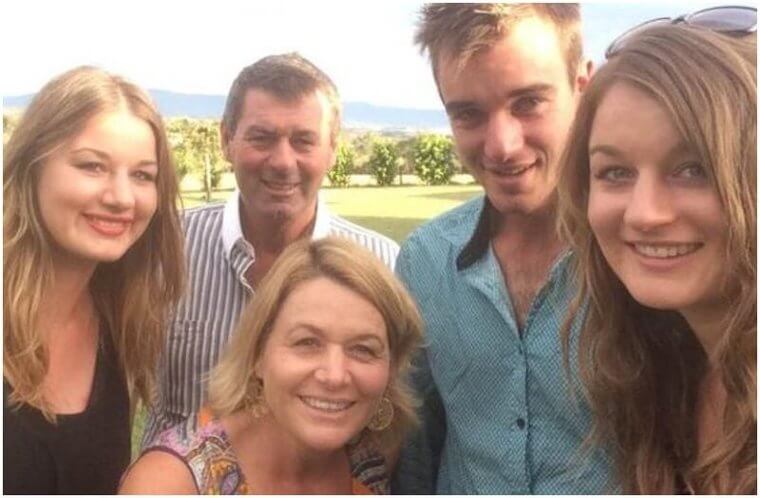 Before embarking on their journey, the family decided that they would take very little with them, other than some cash. All credit cards, mobile phones, and passports were left in their Silvan home. But while four of the family members decided to go "off the grid", son Michael decided to take his mobile phone with him. Clearly, he hadn't quite bought into the plan that the rest of his family had devised. Still, he joined his relatives on an 800km trip north; an adventure that was about to get even more bizarre.

Calling the Cops
At around 7 AM the following morning, Michael decided to part ways with his family. While he later revealed that he had accompanied his seemingly-paranoid parents to ensure that they would remain safe, he quickly grew tired of playing along with their peculiar plan.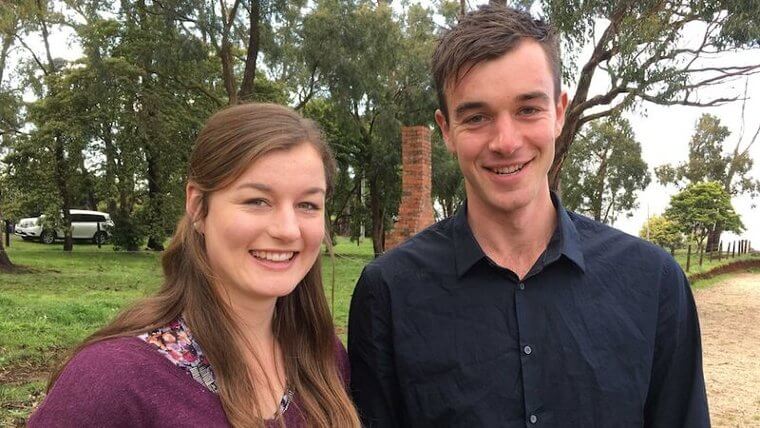 Unfortunately for Michael, by the time he parted ways with the rest of his family, he was without his mobile phone - his parents made him throw it out the car window after about 30km of travel. Apparently, Mark and Jacoba believed that their son's phone was being used to track them. As the couple became seemingly more delusional, Michael would not be the only one of his siblings who would find them to be too much to bear.
Bon Voyage
With Michael no longer in the loop, the family traveled from the New South Wales town of Bathurst (approximately 800 km north of their home) to a popular tourist spot called the Jenolan Caves.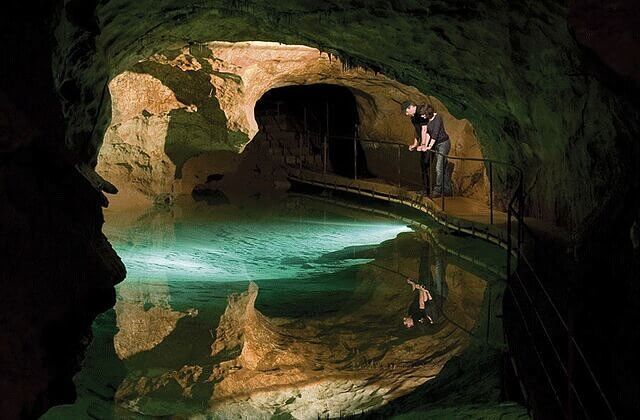 At this point, the daughters realized that they too were growing tired of being on the run. Desperate to get back to their regular lives, Riana and Ella performed an act that a regular person would deem unthinkable - they stole a car and drove in down south to the town of Goulburn. Whether or not they were as paranoid as their parents, it was clear that the sisters' thinking process had been affected by the instability around them. 

Parting Ways
After arriving in Goulburn, the sisters decided to report their parents as missing. Once that task was complete, they decided to part ways at a gas station.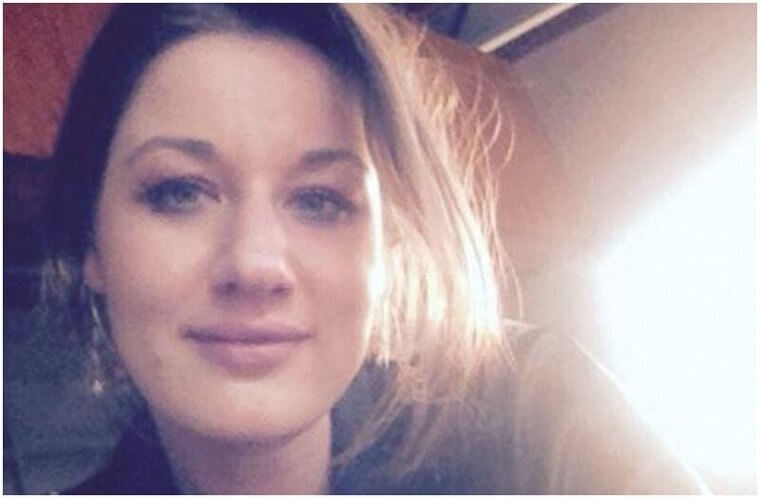 Ella decided that it would be best to return home to feed the horses, continuing to drive back down to Silvan. Riana, on the other hand, hitched a ride on the back of a utility vehicle, without the driver's knowledge. For an hour, the driver, Keith Whittaker, continued his journey until he finally felt a kick to the back of his seat. Little could he have predicted the sight that would greet him as he turned his head.
The Hitchhiker
After feeling the kick, Keith turned around to check where it came from. As soon as he turned his head, Keith was utterly shocked to find an unconscious Riana lying there. "I turned around and saw two legs stretched across the back between my seat and the floor. She was lying on the floor. I got an extreme shock," Keith recalled.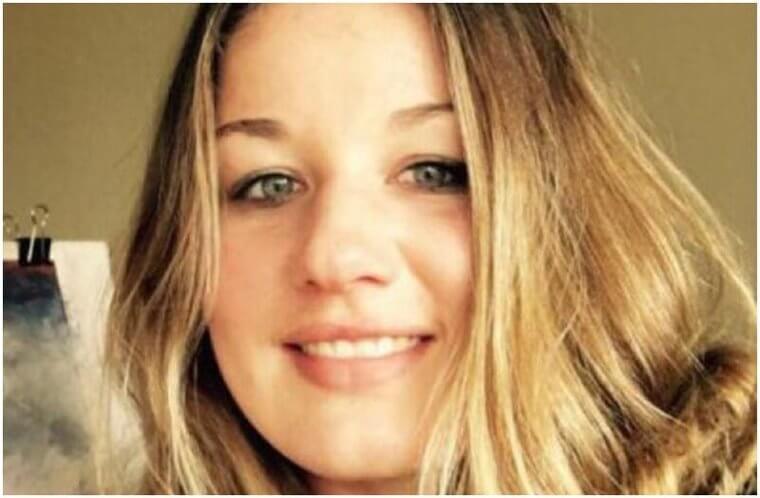 Once Riana awakened, Keith found that she was in a "catatonic" state; unable to provide any information on who and where she was. The concerned driver contacted the police, who organized Riana's transportation to the Goulburn Hospital where she received stress-related treatment.

Finally, they had located one of the Tromp family members. With Mark and Jacoba still missing, the police decided that it was time to pay a visit to the Tromp residence. Little did they know that they would soon run into another family member.
A Police Visit
On that same Tuesday evening, the Victorian police arrived at the abandoned Tromp farm.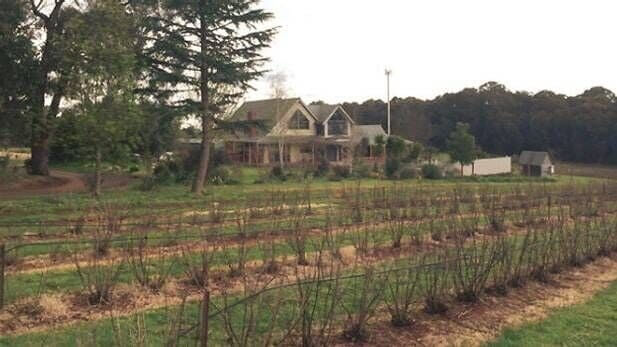 As the police approached the main house, they noticed that the doors were unlocked. Triggered by this red flag, they rushed into the house to investigate. As they scoured the house, the police found that the family had left plenty of valuables behind, including their mobile phones, credit cards, and passports. Only Mitchell's phone was missing.

The police finally realized that the family had taken a planned trip "off the grid". But just as they began their quest for answers, Ella arrived back at the house in her silver Peugeot. Understandably, the police had some questions.
Reunited
On Wednesday morning, Mitchell arrived back home after taking an overnight train from Sydney.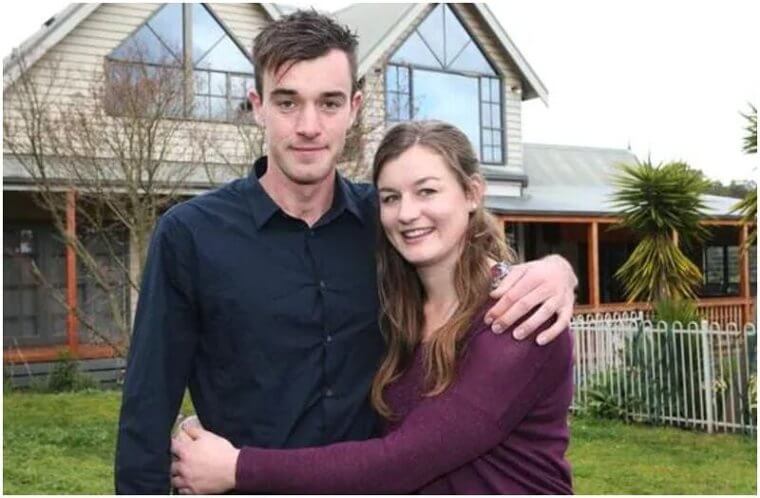 He explained that his parents had become increasingly paranoid and delusional in recent times, even believing that someone was planning to kill them. While he himself was not swept up in this theory, Mitchell decided to accompany his family on their trip so as to ensure their safety. After he and Ella gave their accounts of what happened, the police searched the Jenolan Caves, however by that stage, Mark and Jacoba had already left. Unfortunately, neither of them was quite out of harm's way just yet.
Then There Were Two
Because of her mental breakdown, Riana was to remain under psychiatric care at Goulburn hospital, while the charge of theft for the stolen vehicle was dropped because of mental health reasons. At least she was safe and sound.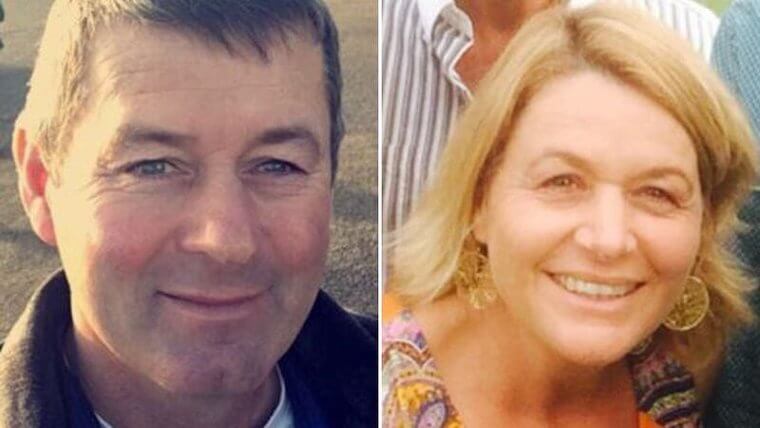 The same could not be said of Mark and Jacoba, however. By the time that the police arrived at the caves, the couple was already in the town of Wangaratta 600 kilometers away. Unfortunately, by that stage, the pair became separated. Suddenly, the police force's job became even more challenging. 
Finding Jacoba
By the time that she and Mark reached Wangaratta, Jacoba decided to continue traveling north, leaving Mark behind with the car.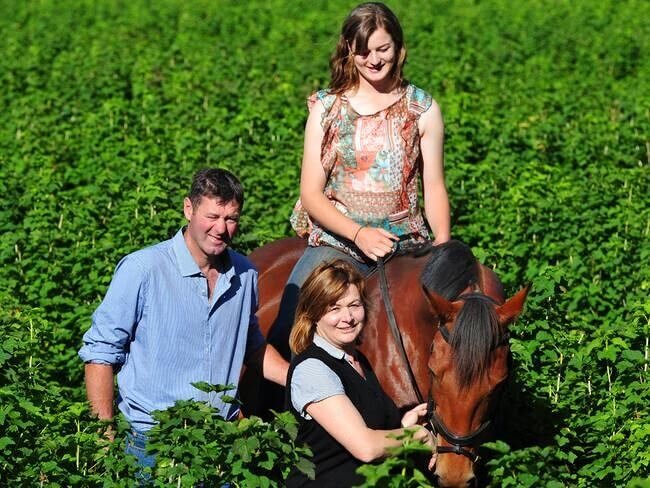 Using public transport, Jacoba traveled to the town of Yass. On the afternoon of Thursday, 1 September, a passerby spotted an agitated Jacoba wandering the streets of Yass. She was picked up by the police, after which she was sent to the local hospital for assessment.

There, the doctors confirmed that she "wasn't in a good state", and she was subsequently transferred to Goulburn hospital where she could be with her daughter. Sergeant Mark Knight, who was one of the responding officers, admitted that this must have been one of the most bizarre cases of his career. Still, there was one more member of the Tromp family that had to be found. 
The Appeal
Desperate to find their missing father, Mitchell and Ella appeared in front of the media alongside police officers to speak about their missing father.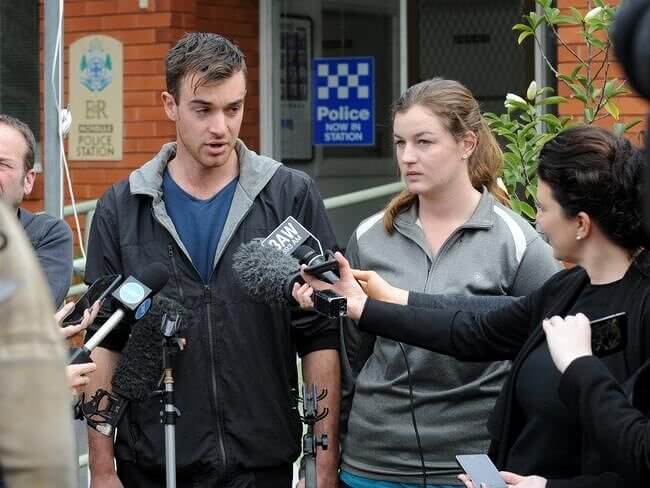 "I've never seen anyone like this or anyone conduct themselves in this way. I just really want my dad to be found," Mitchell explained. "He's not dangerous, he's my mate, my father. I love him." Little did Mitchell and Ella know that the police would receive a strong lead on Mark's whereabouts. What would be remembered as a traumatic event for a young couple would ultimately assist the police with their investigation.
Need for Speed
Back on Wednesday evening, one young couple from Wangaratta suffered an anxiety-inducing event.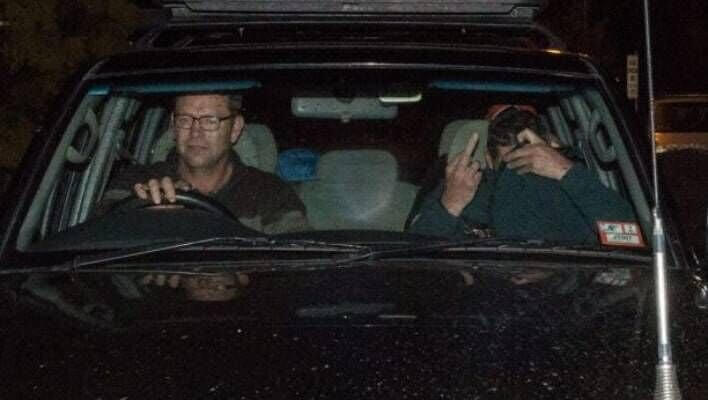 As they drove in the dark of the night, a silver Peugeot appeared behind them, edging ever closer to their vehicle. Worried about how close the vehicle was tailgating them, the couple decided to pull over to the side of the road. Once they did so, the driver of the other car jumped out and ran towards them. Before reaching their car, however, he stopped dead in his tracks, stared blankly at them, and wandered into Merriwa Park, leaving his car behind. It seemed fairly possible that this man was Mark Tromp. 

The Final Piece of the Puzzle
With the news of Mark's tense roadside encounter, the police decided to search all over Wangaratta for the missing man.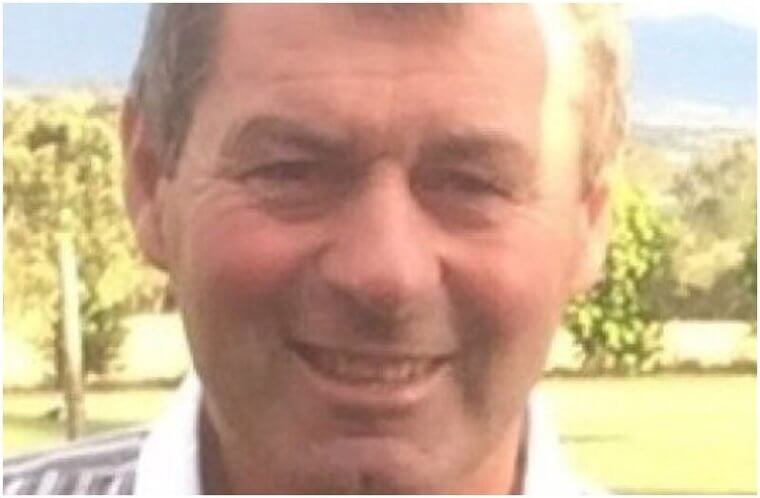 With a number of break-ins being reported in the area, the police decided to investigate these alleged crimes in case Mark had been involved. Still, no trace of Mark was found. This came as no surprise, however, as Mark was ensuring that he remained a difficult man to find. "He's scared that people are after him; he's not in a good state of mind," Mitchell had stated during the media interview. Fortunately, this would not be the case for too much longer.
Lost and Confused
It took six days of intense searching before the patriarch of the Tromp family could be found. Finally, that Saturday night, the police successfully completed their search.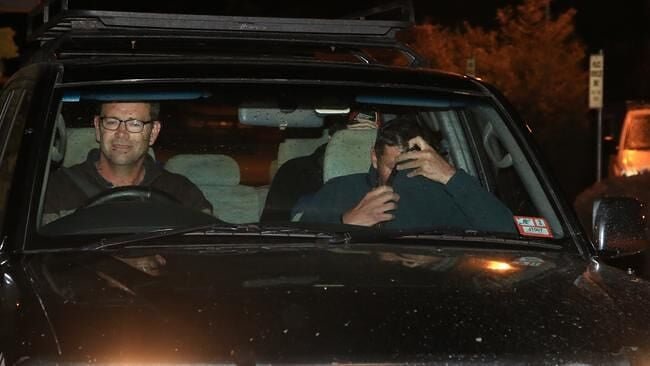 That night, Mark was spotted running along a street on the outskirts of Wangaratta near the airport. Once picked up by the police, Mark was assessed by a mental health officer, before being placed in the custody of his brother, who happened to be a police officer. As he was driven away from the scene by his brother, Mark infamously gave the middle finger to photographers. While he may have been found, Mark was far from okay.
Facing the Truth
One police officer involved in the search declared that the Tromp family case was "the most bizarre case I've seen in 30 years". He wasn't alone in his sentiment.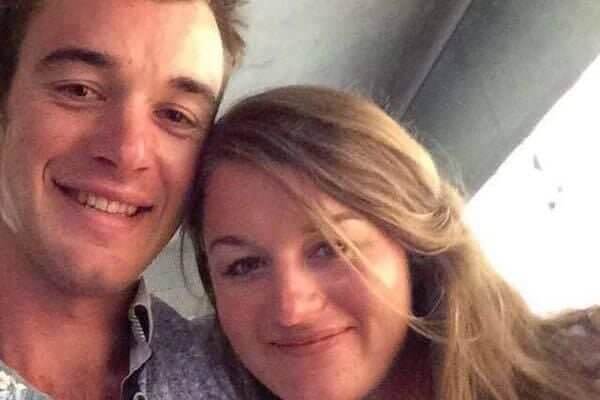 Sgt Mark Knight, who knew the family beforehand, explained that this was a regular family with no history of drug addiction or mental health issues, explaining that he believed that the Tromps had suffered "a massive meltdown". Still, even as the family was returned to safety, the police knew that it was their duty to uncover the cause for the Tromps' erratic behavior. After all, how do you keep people safe from themselves?
Addressing His Mistakes
After finally calming down and returning to his family, Mark realized just what a commotion he had called.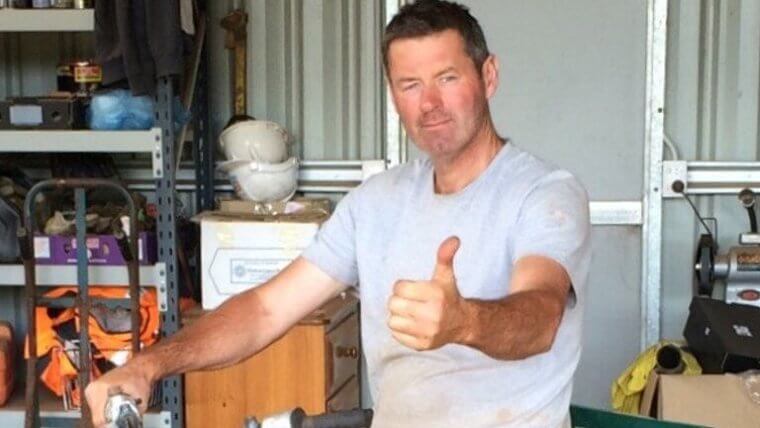 The 51-year-old released a public apology for "the hurt and concern caused by these events", during which he thanked the police, healthcare workers, and others who contributed community resources to the rescue of him and his family. Still, the public and the police remained baffled - what was the root cause of the Tromps' peculiar antics? Well, several theories have come to light...
Making Sense of It All
When asked about their family's mental decline, Mitchell and Ella admitted that it is incredibly tough to make sense of everything that transpired. 
Still, several popular theories have gained traction. While some people believe that the family may have been affected by chemicals that they have used on their farm, others feel that they may have decided to run from debt collectors. Ultimately, both theories have been dismissed, with the police holding the belief that the family may have suffered from "folie a deux", whereby one family member's psychological issues spread to other members.

While impossible to say for sure, Ella revealed her own feelings on the matter. "It is very confusing, I still feel confused, think our state of mind wasn't in the best place, um, and yeah, I can't even really… There's no one reason for it – it's bizarre."
Digging Into the Jamison Family Mystery & All of the Strange Theories Surrounding Their Case
In October 2009, friends and family of Bobby Jamison, his wife Sherilyn, and their young daughter Madyson, were confused and concerned when the family seemingly disappeared without a trace. After packing up their van and taking their dog with them, the Jamison family left home and never returned.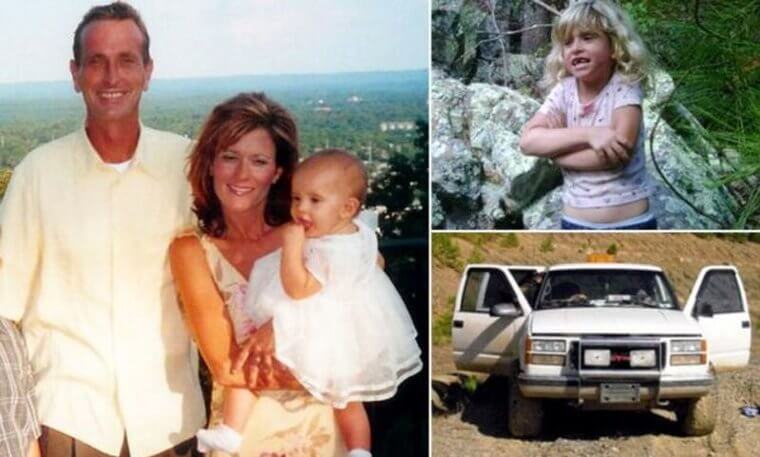 It took a long time for authorities to even confirm whether the family was alive or not. And even when their bodies were found, their loved ones (and the public following the story) were left with more questions than answers. What happened to this family? Was there foul play involved? And will we ever really know the full truth? Here's what we do know...
Who Was the Jamison Family?
The Jamison family lived in a cozy home in ​​Eufala, Oklahoma. The unit consisted of parents Bobby and Sherilynnn and their six-year-old daughter Madyson Normy Star. Sherilynn also had a son, Colton, from a previous relationship. Colton was living with his mom all the way up until a few weeks before the strange disappearance.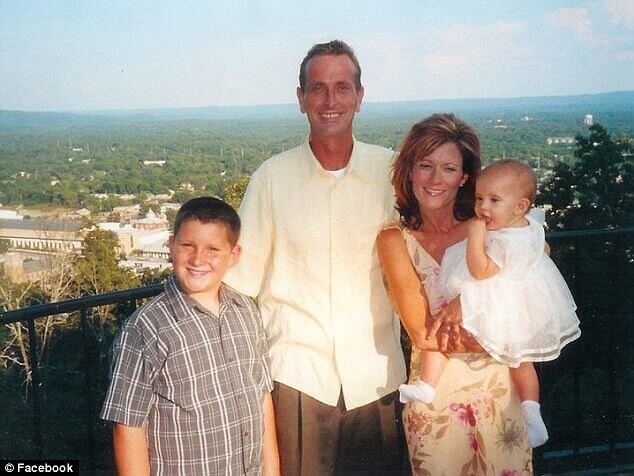 Sadly, the family was going through a tough time in 2009. Both Bobby and Sherilynn were on disability grants, Bobby for his chronic back pain that came from a previous car accident, and Sherilynn for her bipolar disorder and depression. In the months leading up to their disappearance, things weren't going that well for either of them and according to friends, their marriage was suffering too.

Strange Situations and Odd Occurrences
Part of what was troubling the Jamison household was the odd occurrences happening in their home. According to friends, the family's house was haunted. Madyson had apparently begun speaking to an imaginary friend which her mother believed was a spirit. The couple had asked their local pastor about an exorcism and Bobby was on the lookout for 'special bullets.'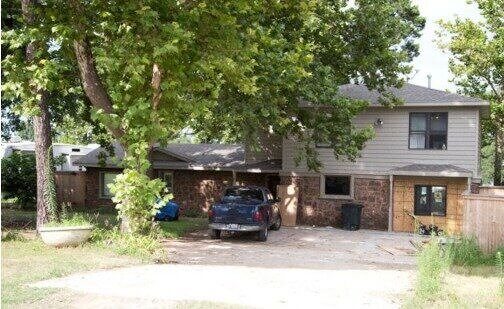 Besides the spiritual troubles that the Jamisons were going through, they had other issues too. Bobby and his father had been in a dispute over property rights of a gas station and this was causing stress. Sherilynn had also recently lost her sister.
 
The Day the Family Packed Up and Left Their Home
Without much notice to anyone they knew, Bobby and Sherilynn began packing up their van on October 8, 2009. This was caught on the CCTV cameras outside the home, and many people thought the couple looked like they were in a trance as they walked from the house to the vehicle multiple times.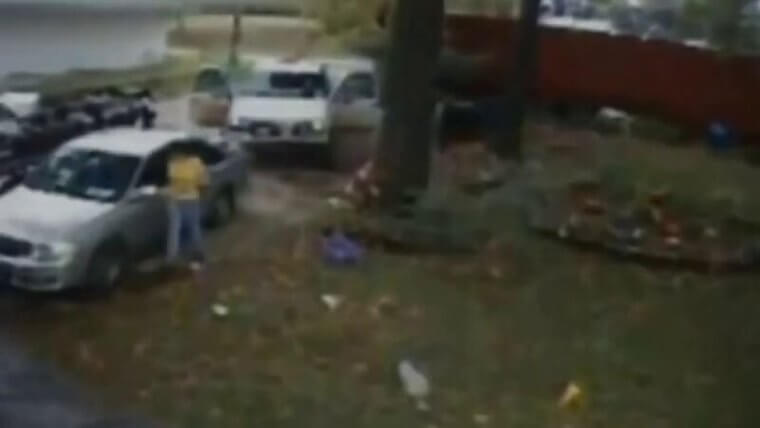 After the van was packed, the couple buckled in their daughter and the family dog and set off towards the mountains. All that those around the family knew was that they were planning on meeting with a landlord to discuss buying a 40-acre plot of land where they already owned a storage shed. They were apparently looking to live in this shed, possibly an attempt to escape their haunted house.

Their Car Is Found Abandoned
We know that the Jamisons did make their meeting with the landlord, and after this, they took a walk using their GPS to find their way around. Then, they all got back into the car and drove a little further down the road. At some point, they parked their car and got out - only this time they left their dog behind.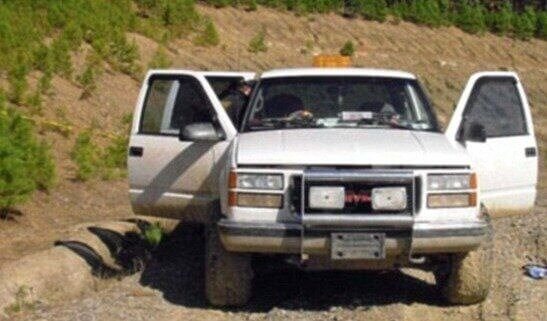 Soon, the family was reported missing, and eight days after they left their home, the van was found by scouting hunters. The van was locked, and the dog was still inside (very thirsty and hungry, but thankfully alive). Also inside the van was Bobby's cellphone, both of their wallets, their GPS device, maps, jackets - making it seem like the family hadn't planned to be away from the car for long. There was also $32,000 in cash found in the van.
A Search Party Is Sent Out
A search party was sent out into the mountains in the hopes of tracking down the family, and perhaps helping them if they had found themselves in a sticky situation. There didn't seem to be any sign of foul play, and it seemed like the Jamisons had left their car on their own accord.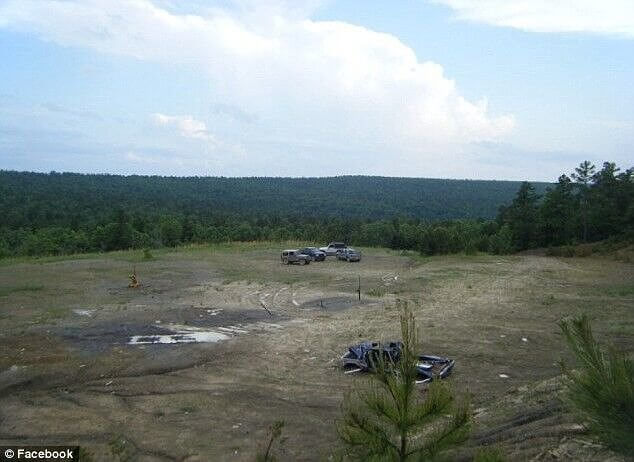 A large group of local volunteers was enlisted to help authorities track down the family. There was an extensive air and ground search, but all that was uncovered was an extra set of footprints on the trail that the family had walked with their GPS device before going missing.
The Search Is Called Off
The search for the missing Jamison family happened on October 17, 2009 - one day after the van was found. There were over 300 people working hard to figure out where the family could have gone and what had happened to them.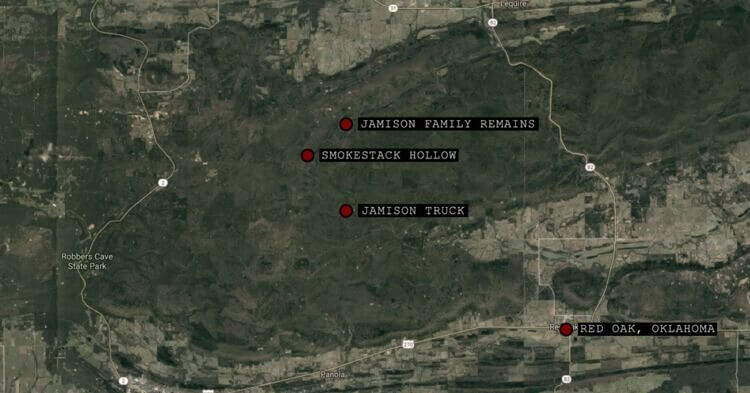 The sheriff gave a statement saying that since there was no sign of a struggle near the van, it was likely that the family had gotten out to meet someone they knew. This could still have been by force, of course. But after a large-scale search, nothing was found and the search party was called off.
Four Years Later - Three Bodies Are Found
For years, friends and family had no real closure on what had happened to Bobby, Sherilynn, and Madyson. Although there were many theories about the fate that may have befallen the family. But then, on November 16, 2013, authorities were alerted of a gruesome find. 

A group of hunters that were looking for deer hunting locations came across human remains. It seemed to be the skeletons of two adults and a child - matching the description of the Jamison family. The remains were extremely decomposed, with only bones, teeth, and bits of clothing found. The remains were not even three miles away from where the truck had been abandoned.
The Autopsy Results Are Inconclusive
Eight months after the discovery, the autopsy results confirmed that these human remains were those of Bobby, Sherilynn, and Madyson. This means that the skeletons were found four years after the family went missing, although it's unclear how the bodies were not found during the first search.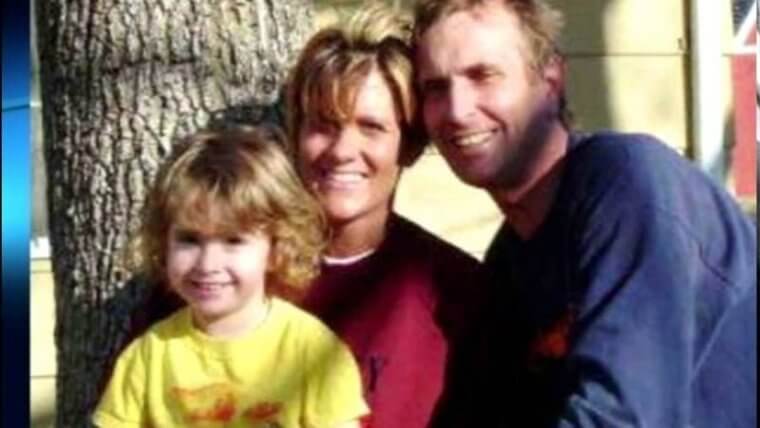 Were the bodies there during the first search? Regardless, they had definitely been out in the elements for a long time. This caused intense decomposition, as well as some damage from wildlife bites and such. Because of this, the cause of death for all three family members was inconclusive.
A Memorial Was Held For the Family
Finally, the extended family had some closure in this strange case. Although it's not the outcome that anybody would have liked, at least there were answers about what had happened to Bobby and Sherilynn, as well as sweet little Madyson.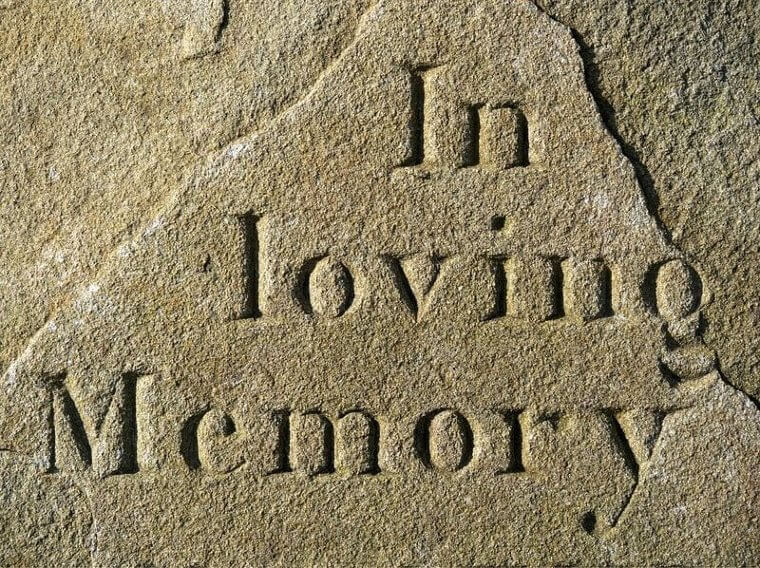 The family held a memorial for the three Jamisons. And while this didn't take away from the pain of losing their loved ones, it gave them a chance to pay their respects. Friends and family came out to share their memories of each member of the Jamison family.
The Theories Are Endless
Because of all the open-ended questions surrounding the Jamison family mystery, a number of theories began to arise. Some of these came from friends of the family, some came from extended family members. But there will also always be speculation and theories by the public following cases.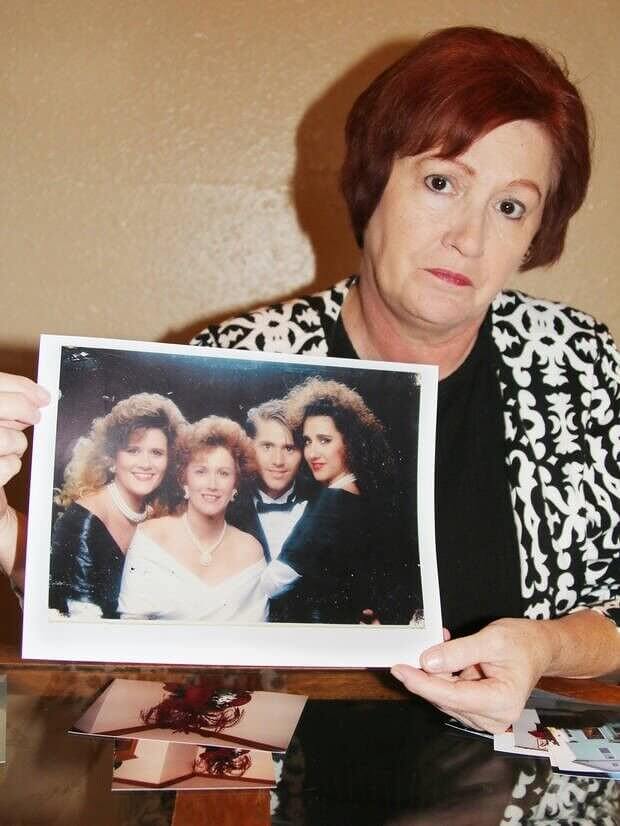 The events around the disappearances of the Jamisons were incredibly strange. From the weirdness in the home before they left to the odd way that they packed up their van, things seemed odd and unexplainable. And while we may never get the answers to the questions surrounding the case, it's interesting to dissect the theories a bit.

Was This Connected to Sherrilyn's Spiritual Warfare?
One theory is that the disappearance was connected to the spiritual 'warfare' that was happening in the home, mostly connected to Sherilynn. Besides Madyson's imaginary friend, Sherilynn had told their pastor that she believed she could 'cast out demons.'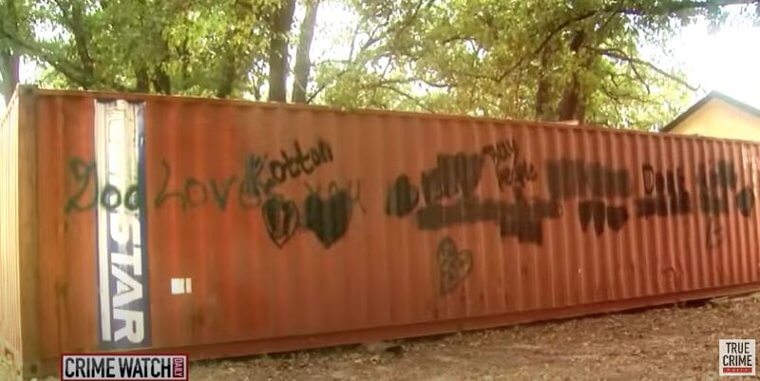 Sherilynn also believed that someone was killing her cats, and had left a message for her neighbors on a storage container outside the family's home. The message read: "3 cats killed to date buy (sic) people in this area … Witches don't like there (sic) black cat killed."
Or Perhaps Bobby's Father?
Bobby was in a dispute with his father over the ownership of a gas station. This was worth quite a bit of money, and things were getting complicated. Bobby had even filed a petition against his father and seemed to worry about his safety.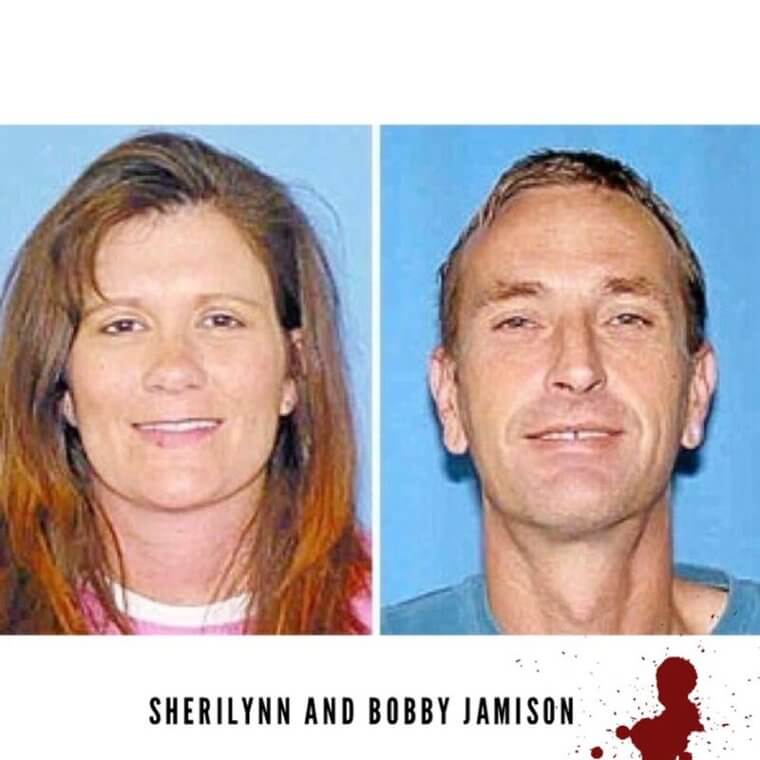 According to Bobby, his father was involved in "prostitutes, gangs and meth." And Bobby Sr. was also rumored to be involved in the Mexican mafia. It seemed that this father-son relationship was not one of throwing baseballs and bonding over beers.
Could the Couple Have Been Tied in With a Satanic Cult?
Sherilyn's mother, Connie Kokotan told the police from the very beginning of this case that she believed her daughter and son-in-law had gotten mixed up in a satanic cult. She also very much believed that someone had killed the Jamisons.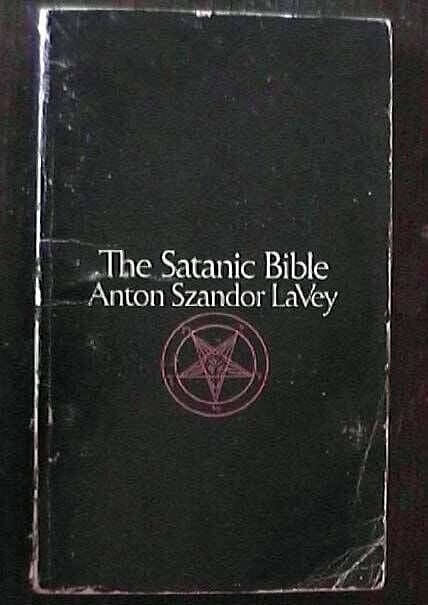 Sherilynn did not seem to be a woman who kept quiet about things, and it's possible this could have gotten her into some trouble. Connie also told authorities that her daughter was on a "hit list" connected to Oklahoma cults.
Was This a Vengeance Killing?
There was another strange happening in the Jamison home just before they went missing. The couple took in a boarder who rented a room from them. This man was allegedly a white supremacist and did not get on well with Sherilynn.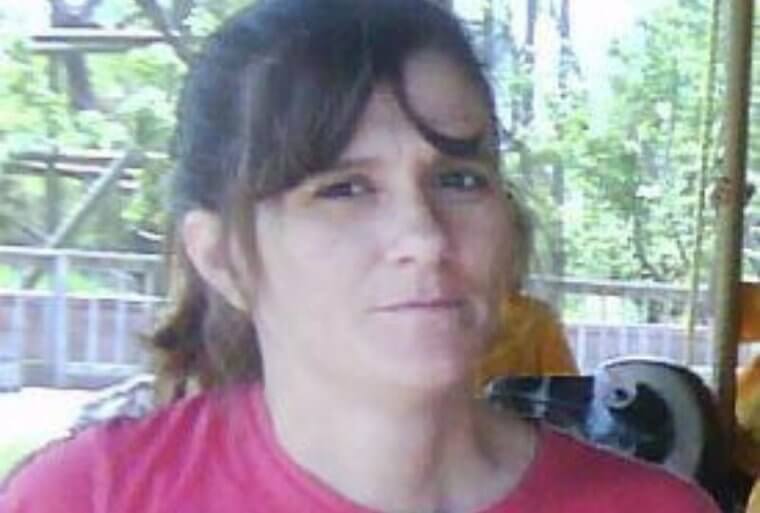 The situation escalated to the point of Sherilynn forcing this man off of her property by gunpoint. Some theorized that perhaps this former tenant found the family and killed them. Although this story had no significant leads it seems.

Or a Failed Kidnapping?
Another theory about what happened was that this was all part of a plan to kidnap little Madyson. This came from a photo that was found on Bobby's phone in the van. This photo was of Madyson, and some thought that perhaps it was taken after Bobby and Sherilynn were killed.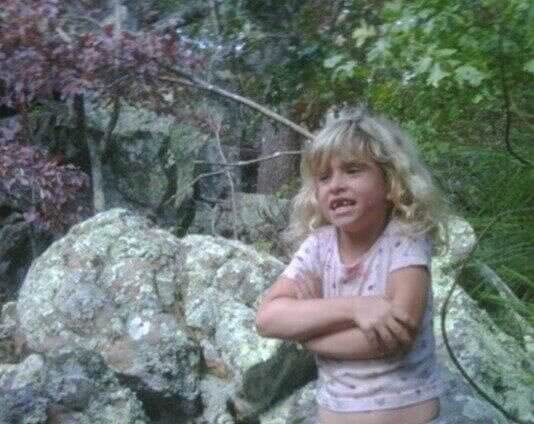 But it actually came out that the photo was taken the day before the family went missing. Although another thing that sparked this theory was the fact that a dried flower had been found with the human remains, near Madyson's body.
Was the Couple Involved in or Taking Drugs?
A lot of people believed that the couple was involved with drugs in some way. Many thought that their behavior when packing the van was almost trance-like and that they could have been on something at the time.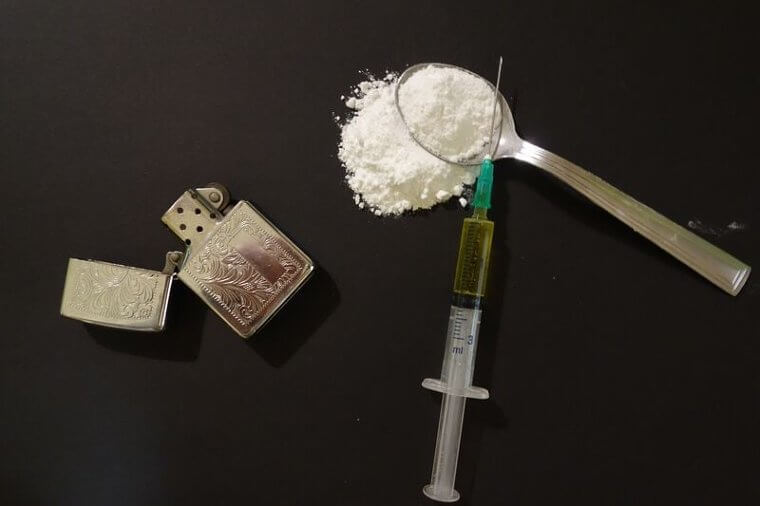 But even if they weren't on drugs, it's a thought that perhaps they were going into the mountains for a drug deal. The large amount of cash in the van was suspicious for the family who was unemployed and just barely getting by. And so perhaps to make more money, they had gotten involved in some shady business.
Could They Have Been Poisoned?
Amateur sleuths on Reddit came up with their own deductions about this case and thought that perhaps the family had been poisoned by carbon monoxide. This would have explained the zombie-like way they were acting outside their home on the day they disappeared.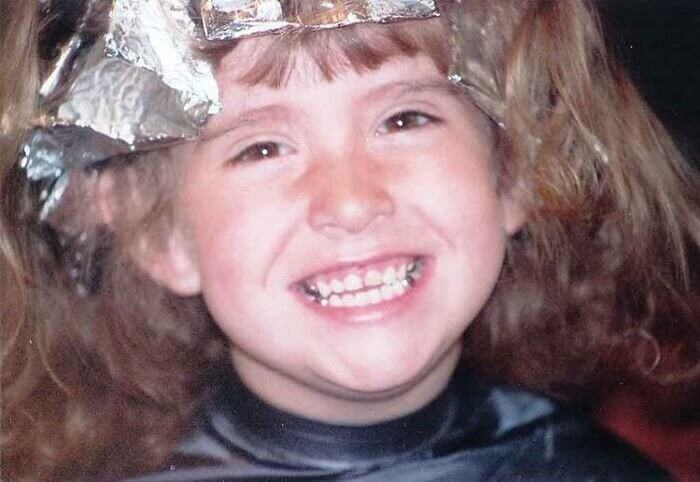 It would also have left the entire family quite confused, as this is what carbon monoxide poisoning causes. So it's possible that the three of them wandered into the mountains in a daze, confused and unable to get themselves back to their car.
Was This a Failed Witness Protection Escape?
Since Bobby's father was allegedly involved in a whole lot of troubling things, there is a theory that perhaps Bobby needed to take his family into witness protection to keep them safe. There was no sign of struggle at the van, so it would have made sense that the family was going with someone they trusted. 
Although witness protection is supposed to protect, and we know that the Jamison family were not kept safe from whatever it was that killed them out in the mountains. So, was this meant to be a safe transition into witness protection but something went horribly wrong?

Did a Murder-Suicide Happen in the Woods?
Bobby and Sherilynn were having a real hard time in life and in their relationship. Sherilynn was battling her depression after losing her sister, the couple was battling financially, and they had ghosts and demons to worry about as well.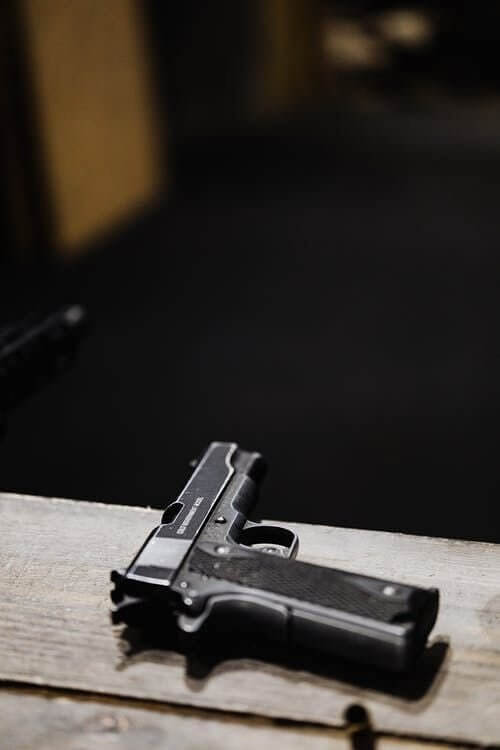 Sherilynn owned a gun that police found was missing along with the family, so there is a very big chance that this was a tragic murder-suicide. Perhaps Bobby took his family into the mountains and shot Sherilynn and Madyson before turning the gun on himself. No gun was found, however, and it was too late to find evidence like gunpowder residue.
Did They Get Lost and Die From Exposure to the Elements?
If the family decided to climb out of their car to find or see something on the trails, there is a chance that they got lost. Although it's unclear why they wouldn't take the dog with them, or why they left their GPS and maps in the vehicle.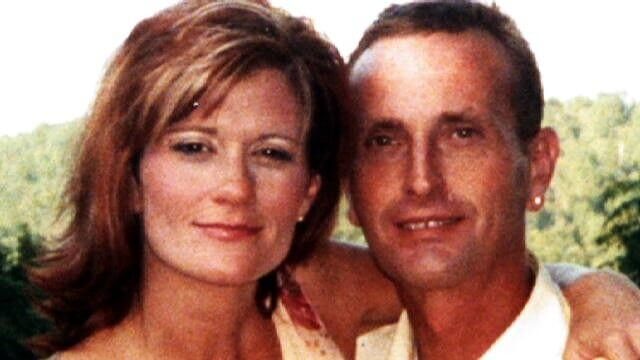 But if they did get lost and were unable to find their way back to the van, they may have fallen victim to the harsh elements outside. With no jackets, no water or food, and no shelter, the family may have died from exposure to the mountain wilderness.
Or Was This a Horrible Natural Accident?
Similar to the exposure theory, some think that the Jamisons may have stumbled upon an unlucky accident in the mountains. Perhaps they decided to stop for a scenic photo on their way home, and they got hurt somehow.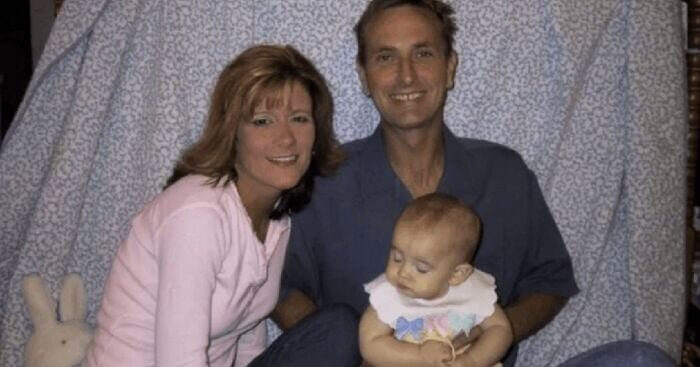 Reports also show that the weather on the day they went missing wasn't very pleasant and that perhaps heavy rains caused a landslide. This would also help explain how the 300-plus group of searchers didn't find the bodies - if they were buried under mud.
We May Never Know the Full Truth
There is another theory, that the family faked their own deaths to get away from their troubles. This would be believable, with so much of the mystery around what really happened. Except that the autopsies on the human remains did confirm that this was Bobby, Sherilynn, and Madyson.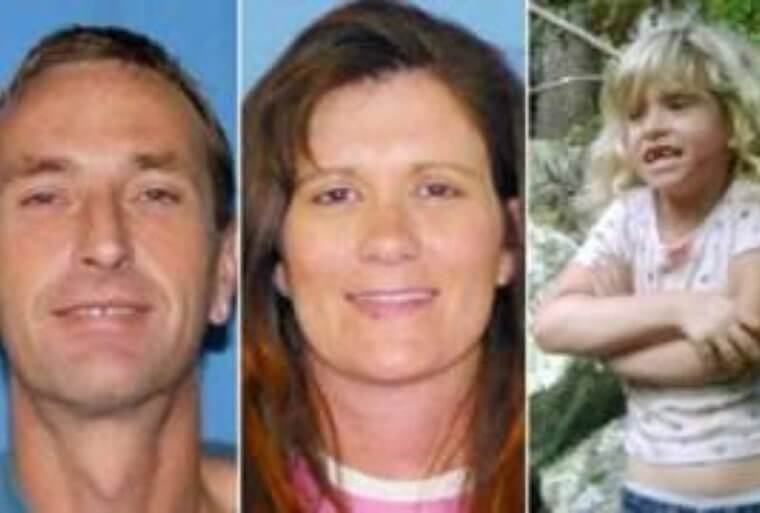 It's been over seven years and we still have no clear idea of what happened that fateful day in October. Whether this was something sinister, or perhaps just an unlucky accident? This may always be a cold case, but we can still pay respects to the Jamisons and hope the family has found some comfort and closure.
What Friends of the Couple Say
However, despite an accident and/or dying from exposure being a plausible theory, Sherilynn's mother and friends believe that the family was killed. This is understandable when you think about how much turmoil had found its way into the Jamison's lives before they died.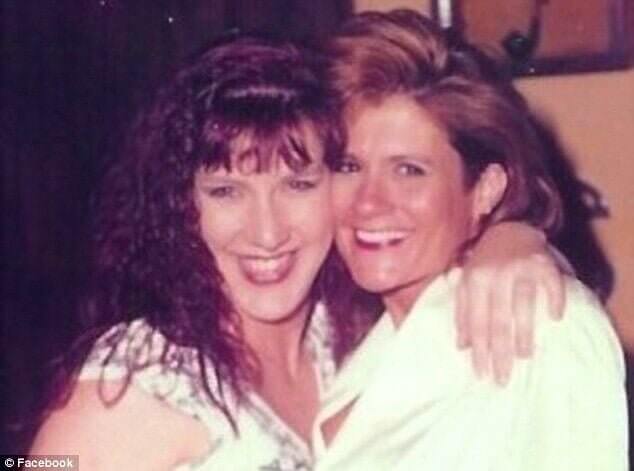 Unfortunately, loved ones have to simply accept things as they are, since there is no evidence pointing towards a crime. And if this was something done by a mafia or drug dealing group of people, the chances of finding witnesses, testimonies, or even evidence are very low.