For those lucky enough to have experienced the 1980s it was a time of great cultural, social, and technological change in many parts of the world. The following amusing memes were found on social media and shared by people who hold the '80s close to their hearts — how many of them do you recognize?
Lou Ferrigno Puts CGI Hulk To Shame
Marvel has become synonymous with spectacular visuals and cutting-edge special effects, particularly through their use of computer-generated imagery (CGI) in their films. The Marvel Cinematic Universe (MCU) has given viewers unforgettable moments of superhero action, often achieved through the seamless blending of CGI and live-action footage. However, it's the use of CGI is a relatively recent development in the world of superhero films.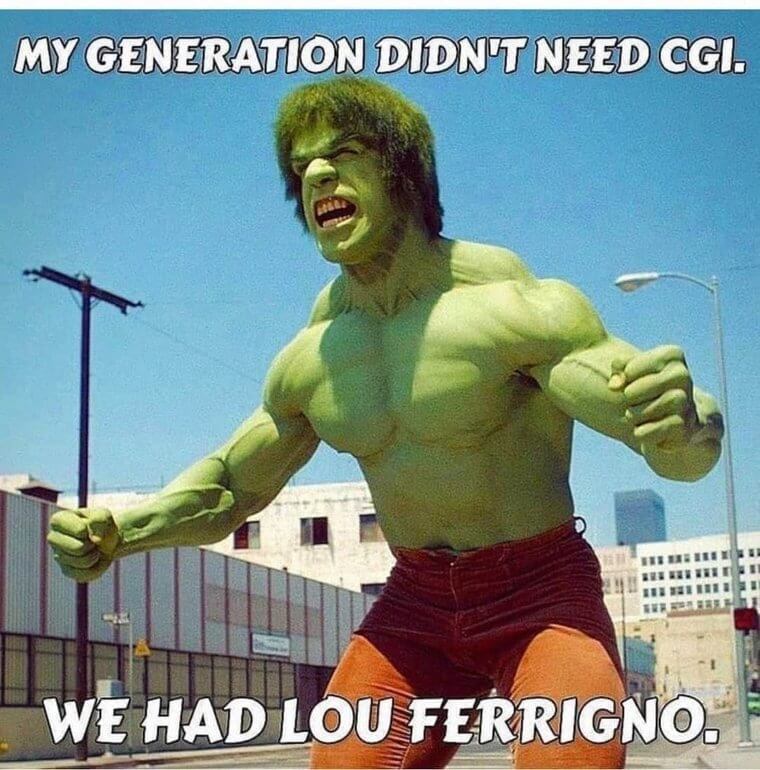 In the 1970s and '80s, the iconic green hero, the Hulk, was brought to life on-screen by actor Lou Ferrigno without the help of CGI. The actor's performance relied solely on makeup, prosthetics, and brute physicality. Die-hard fans will even argue that Lou Ferrigno's portrayal was more convincing and impactful!
Retro Vs. Reality
When people think of 80s retro style, they often imagine a world of bright lights, neon colors, and funky, geometric designs — much like the bedroom on the left. Popular media, such as movies and television shows from the era, often reinforce this perception. However, the reality was quite different when it comes to the real homes of the '80s.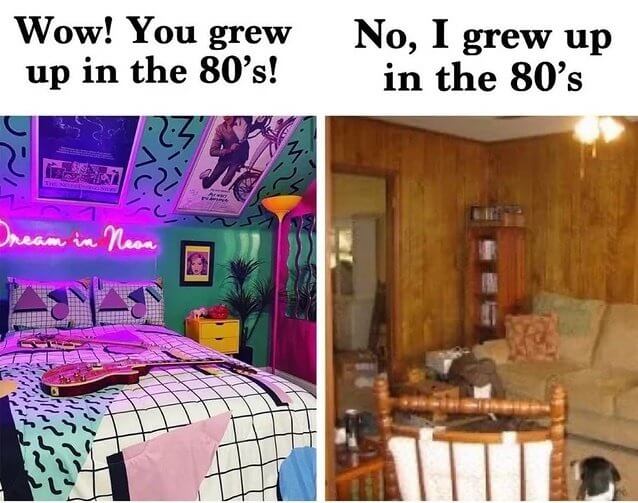 While there certainly were some homes that embraced the bright and bold style of the times, many more were characterized by more muted colors, natural woods, and simple, bland decor. Brown and beige were prominent colors, and carpeting was much more common than the colorful, patterned flooring pop culture would like us to believe was the norm. Ultimately, the 80s saw a shift away from the bold, maximalist design of the 70s and towards a more subdued, conservative aesthetic.
The Hippest Grandmas on the Block
Preceding the 1980s, the 1970s was a decade that saw the emergence of a new, liberated image of women. As social and cultural attitudes started to change, women began to embrace their sexuality and express themselves more freely through fashion and beauty. The result was an era of strikingly beautiful and stylish women — such as those pictured here.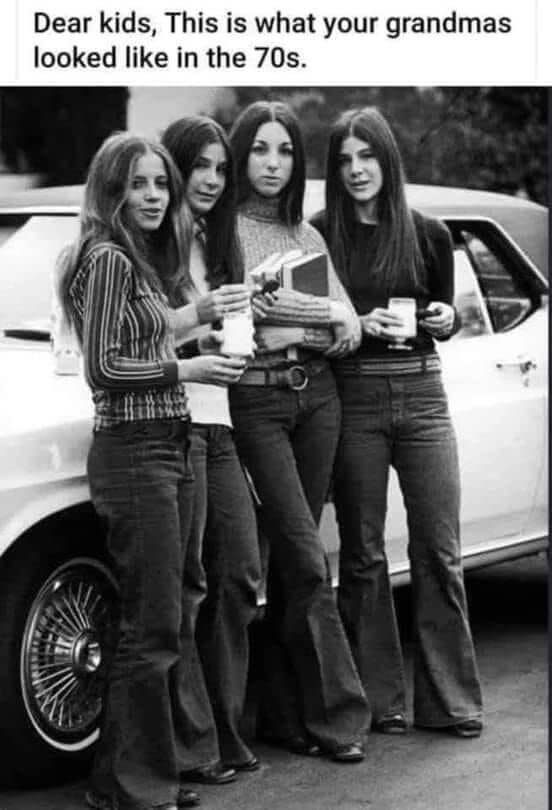 Looking back on photos from the time, it can be difficult to imagine that these women are now grandmothers. So, the next time you start to poke fun at your grandmother with her wrinkling face, outdated fashion, and graying hair, remember that she was once a style icon!

The Original Star Lord From Decades Before
Films such as Star Wars and Star Trek have developed a cult following, with countless people reenacting the battle scenes with the legendary light sabers. However, not many people give the fluorescent devices from the 1987 sci-fi comedy film Spaceballs the credit that they are due. Yet those with a cultural understanding of the '80s will compare Lone Starr, the film's protagonist, to the character of Star-Lord from Marvel's Guardians of the Galaxy franchise.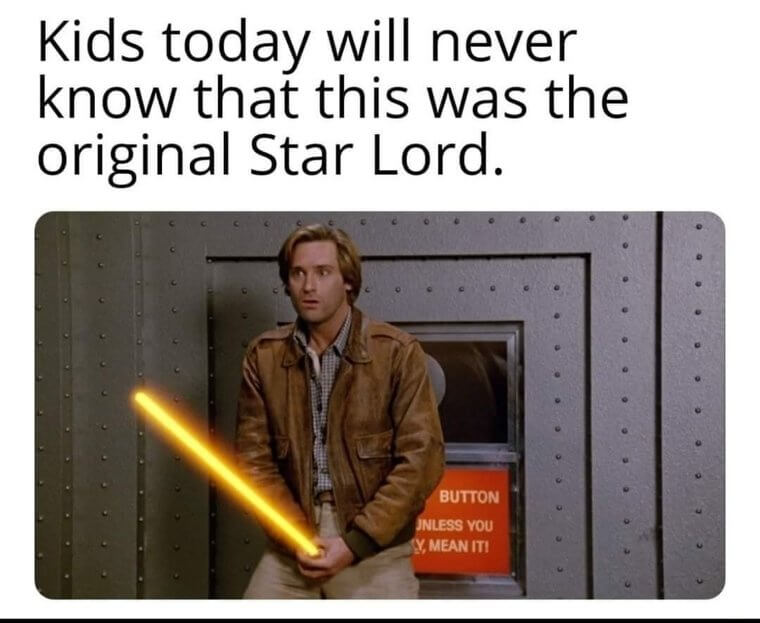 Like Star-Lord, Lone Starr is a charming, wisecracking rogue with a heart of gold. However, Lone Starr predates Star-Lord by nearly three decades. His character can be seen as a template for the scoundral, anti-heroic protagonists that have become common in modern sci-fi and superhero movies.

The Golden Girls Introduce Lanai to the World
The Golden Girls was a beloved sitcom that aired from 1985 to 1992, and it featured a cast of strong, witty, and independent women who quickly became fan favorites. One of the most memorable episodes of the show was The Way We Met, when Blanche, one of the main characters, reminisces about the time she had the lanai enclosed to create a sunroom. Many viewers knit their eyebrows together at this point — what is a lanai?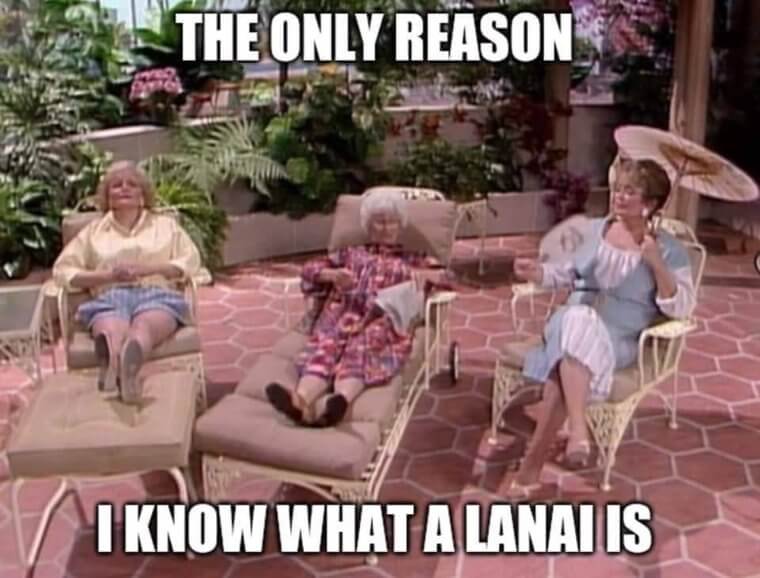 Based on the events that unfolded in the show, viewers quickly understood that a lanai is a type of roofed, open-sided veranda or porch typically found in tropical climates, such as Hawaii or other parts of Southeast Asia. In the episode, the lanai became the subject of a hilarious disaster!

Rolling With the Cool Kids
Today, the phrase "thug life" glorifies criminal behavior, making it seem like an attractive lifestyle choice, complete with gold chains, baggy clothing, and sports jerseys. Yet in the 1980s, you simply needed to wear one of these retro MTV T-shirts and were one of the edgy cool kids.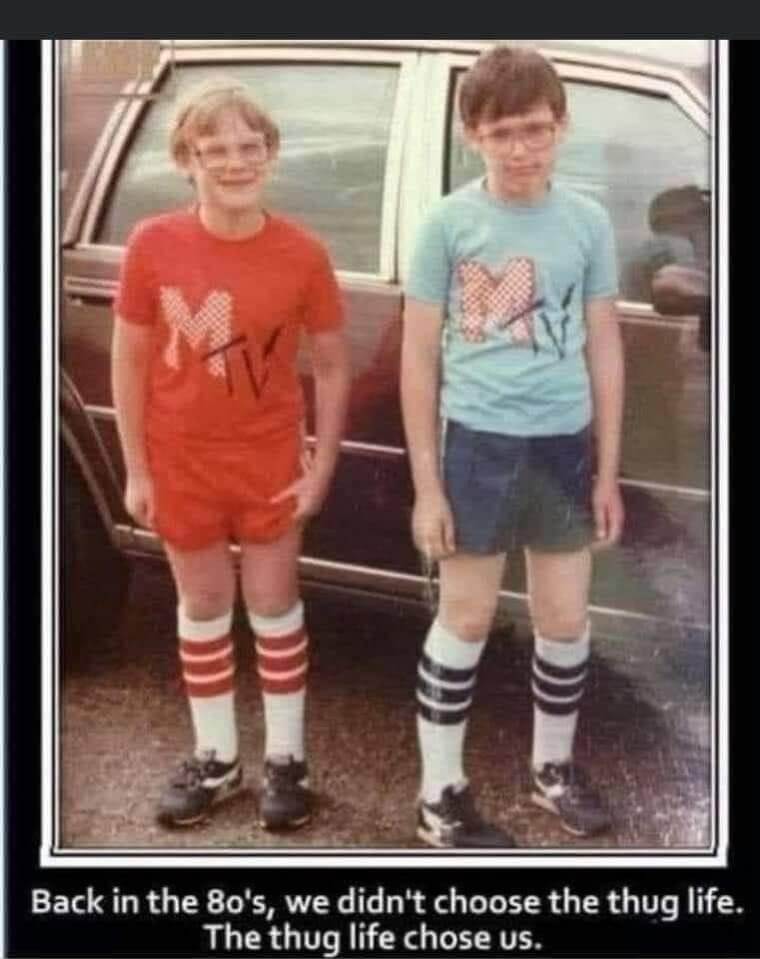 MTV was launched in 1981 and quickly became a cultural phenomenon. It was the first 24-hour music video channel, and it significantly impacted the music industry and popular culture. In the 80s, music videos were still a relatively new concept, and MTV provided a platform for musicians to showcase their creativity and bring their songs to life visually. These kids may not look like your average cool kid, but their fashion choice certainly jumped up a popularity level!

A Delicious Summer Trend
Take a moment and consider the flavors, smells, and cuisine that remind you of summer. Now, imagine that you are a Gen X-er presented with one of these colorful lollipops. After popping it in your mouth, you are overcome with nostalgic summer bliss!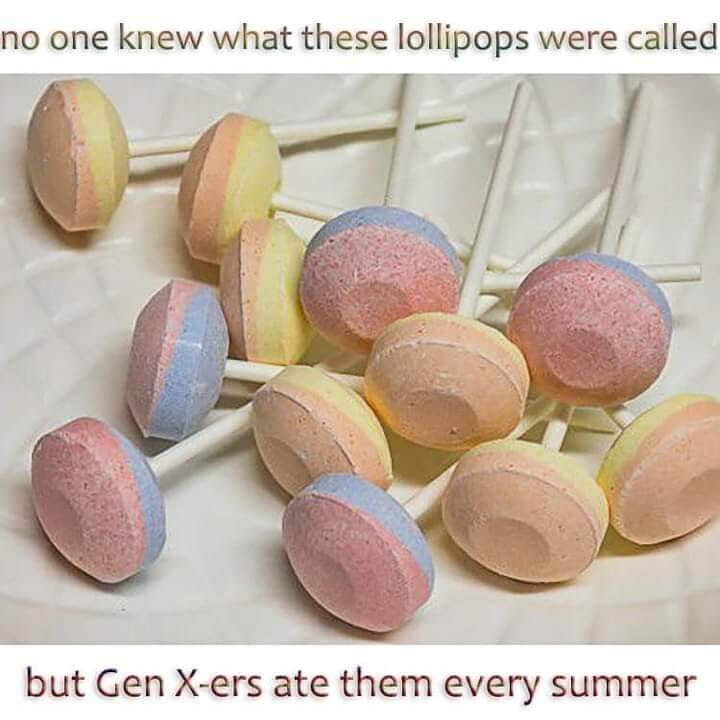 While nobody knows precisely what these unwrapped treats were called, the colorful sweets were often found in corner stores and candy shops, and they quickly became a popular choice during the summer months. While the trend may have faded over time, it remains a nostalgic favorite for many who remember the fun, carefree days of their youth.

Different Standards for a Balanced Meal
The school meal trays from the 1980s are a classic example of a bygone era, divided into compartments for the main dish, side dish, and dessert. The food served on these trays was often basic, with popular dishes like spaghetti with meat sauce, sloppy joes, and pizza.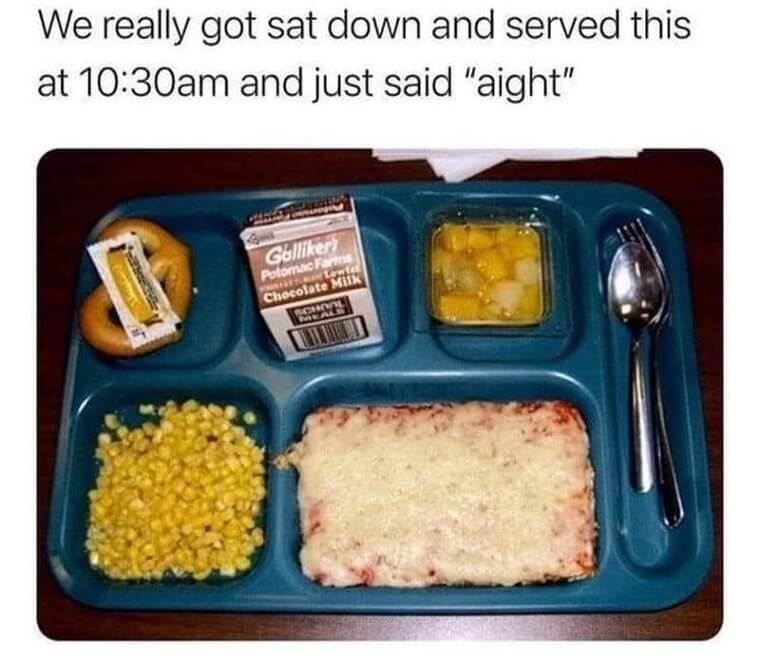 Today, school lunches have undergone a significant transformation, with an increased emphasis on fresh, nutritious foods that reflect a more diverse range of cultural influences. Today, schools must meet strict nutritional guidelines set forth by the government to provide students with a well-balanced, healthy meal. While there is still some nostalgia for the simple, familiar meals of the past, there is no denying that the modern school lunch has come a long way in terms of health. Yet, in the '80s, children shrugged and accepted what was given to them.

A Brand Partnership That Should Never Have Happened
It's hard to imagine a world in which fast food giant McDonald's would partner with cigarette manufacturer Marlboro, but in an alternate universe, it might just have happened. In fact, it was a legitimate brand partnership in the 1980s, with one unhealthy habit inspiring the other.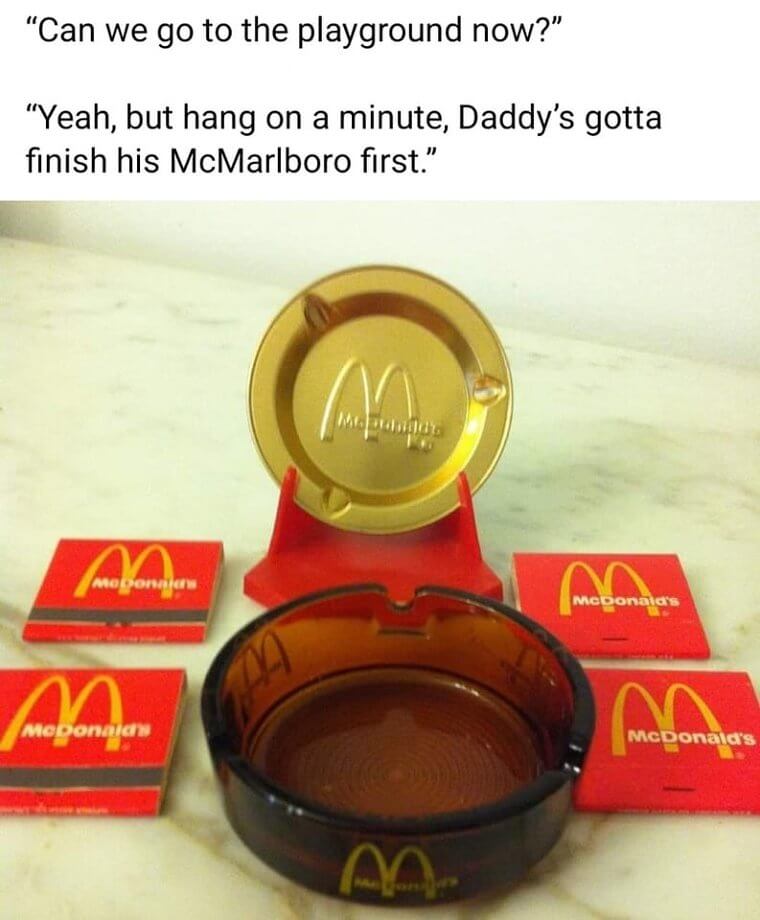 Both smoking and indulging in takeouts were acceptable lifestyle habits of the '80s. It wasn't uncommon to find two leading brands from the tobacco industry and fast food world to team up and cross-promote items. Just take these McMarlboro mementos as an example!

An Iconic Moment in a Cult Classic
Calling all Tim Burton fans! Beetlejuice is a classic 1988 comedy-fantasy film directed by Tim Burton and has become a cultural touchstone of the era. The film follows the story of a young couple who die in a car accident and become ghosts, trapped in their former home by an eccentric family who has moved in. To drive the living family out, the couple enlists the help of a bio-exorcist ghost named Beetlejuice — and so the story goes!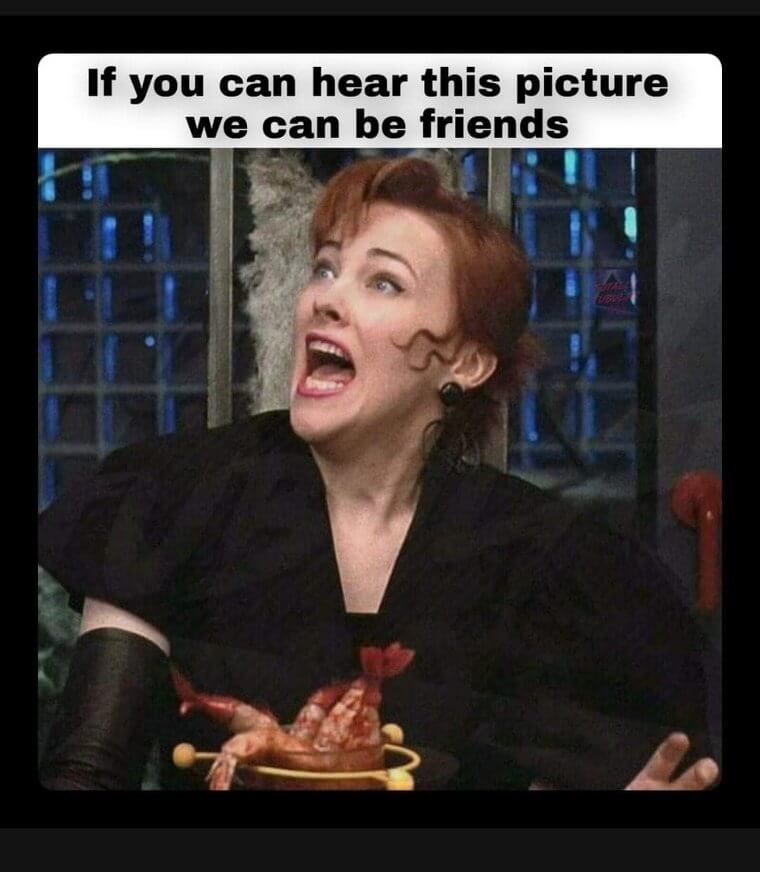 The film was notable for its innovative special effects, surreal visuals, and dark humor, all of which became hallmarks of Tim Burton's unique style. One of the most iconic moments is captured in this picture. Delia Deetz and her guests are possessed during one of her dinner parties and sing Harry Belafonte's The Banana Boat Song.  The echoed song in the dining hall is unforgettable, and this picture evokes a visceral response.
Living the High Vienneta Life
We all have our sweet indulgences, and the younger you are, the less it takes to impress your tastebuds. In the 1980s, Viennetta ice cream took over the world, becoming the ultimate treat for many. The layered dessert is enough to make any little kid drool, with thin, crispy layers of vanilla ice cream and chocolate.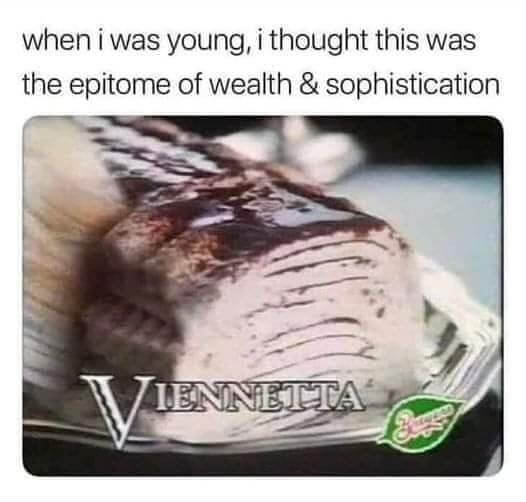 The dessert was a hit due to its delicious taste, and it quickly became a fixture at dinner parties and special occasions. Everyone knew that when you served Viennetta, it was a day to remember. While Viennetta's popularity has decreased since its heyday in the 1980s, it remains a nostalgic favorite for many who remember the thrill of slicing into those layers of ice cream and chocolate and savoring each delicious bite.

Simple Ingredients to Ultimate Party Joy
Having children in the modern world is like playing a neverending game of keeping up with the Joneses. The first birthday party of the year sets the tone for the rest of the year, and parents pray that there are no merry-go-rounds or sushi platters. It was less complicated a few decades ago, with fewer (and cheaper) ingredients needed for a good time.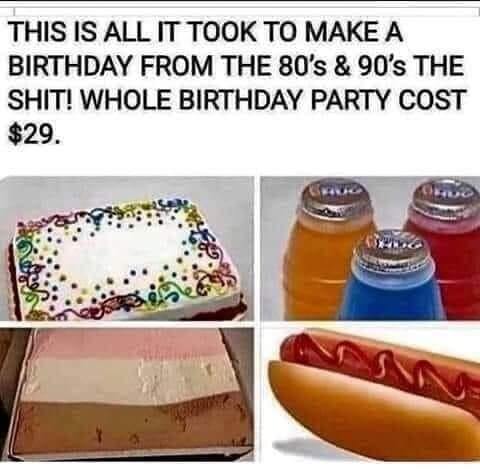 Picture this: a slab of ice cream cakes, a bulk purchase of hotdogs, diluted juice boxes, and a collection of happy children! Life was simpler in the '80s and significantly less expensive!

A Tragic Prediction Bubbles to the Surface
In the movie Poltergeist, released in 1982, a poster advertising Superbowl XXII in 1988 can be seen hanging on the wall of the children's bedroom. At first, this addition seems like an innocuous detail. Still, it took on a haunting significance on the day of the actual Superbowl in 1988 when actress Heather O'Rourke, who played the character of Carol Anne in the film, tragically passed away.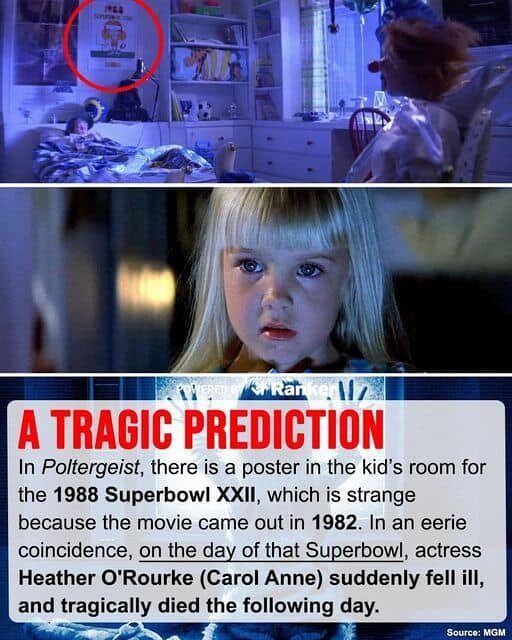 The child star suddenly became ill and died the following day due to complications from intestinal stenosis — an incredibly rare condition. This eerie coincidence has led some to speculate that there may have been a curse associated with the film or its production, adding to the already chilling reputation of this classic horror movie.

As It Turns Out, You Can Hear a Picture
If you're a fan of '80s shows, you'll instantly recognize this freezeframe as the intro to Airwolf, a popular action-adventure TV series from 1984 to 1987. The show quickly became an icon of 80s pop culture, following the adventures of a renegade pilot named Stringfellow Hawke, who flew a high-tech military helicopter called Airwolf on various secret missions.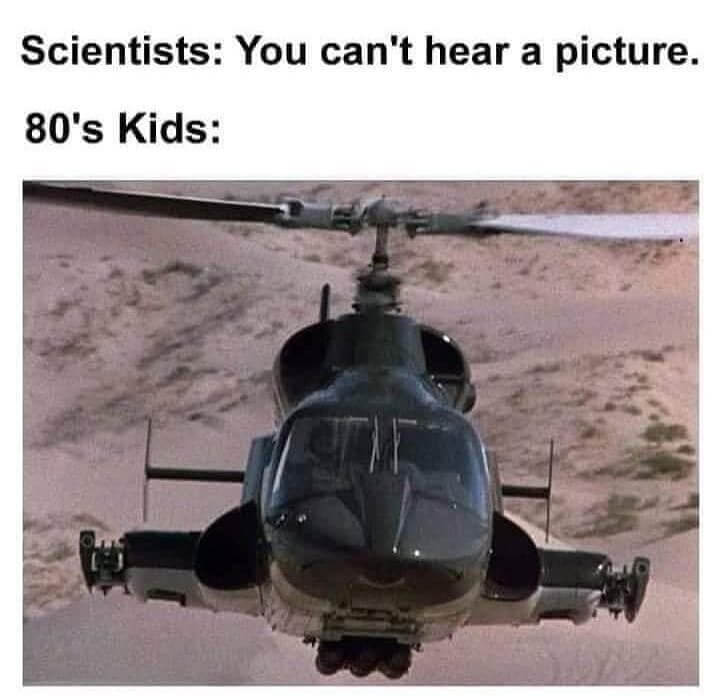 One of the most memorable aspects of the show was the distinctive sound of Airwolf's rotor blades, which became a signature element of the series in the show's introduction. So, it should come as no surprise that the helicopter (and the soundtrack) can be heard simply by looking at a single photograph of the aircraft!

Scooby Who?
Everyone loves Scooby-Doo and his fetish for Scooby snacks, which is why the show has been remade several times — only to prove that the original is better. The classic cartoon franchise has been entertaining audiences for generations. In the 1980s, the show experienced a resurgence in popularity, thanks partly to a new generation of fans drawn to its quirky characters and hilarious antics.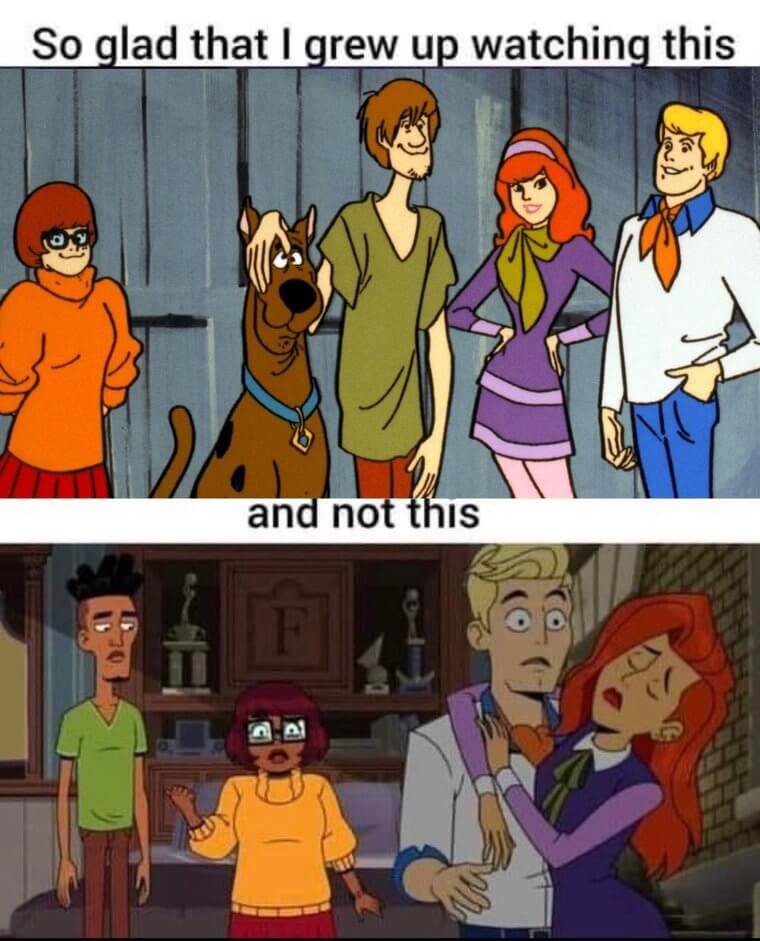 The show became a cult classic thanks to its unique blend of humor, horror, and adventure, and it inspired several spin-off series, films, and merchandise. In recent years, there have been attempts to remake the series for modern audiences, but many fans argue that these efforts have fallen short of the mark, failing to capture the same magic and charm of the original.

Mixing Interior Design and Video Games
Mosaic tiles were a popular flooring option in the 1980s, and many homeowners chose to incorporate colorful, eye-catching designs into their homes. One of the most popular designs was a pattern resembling the iconic video game character Pac-Man, featuring a series of small tiles arranged in a repeating pattern that mimicked the maze-like layout of the classic arcade game.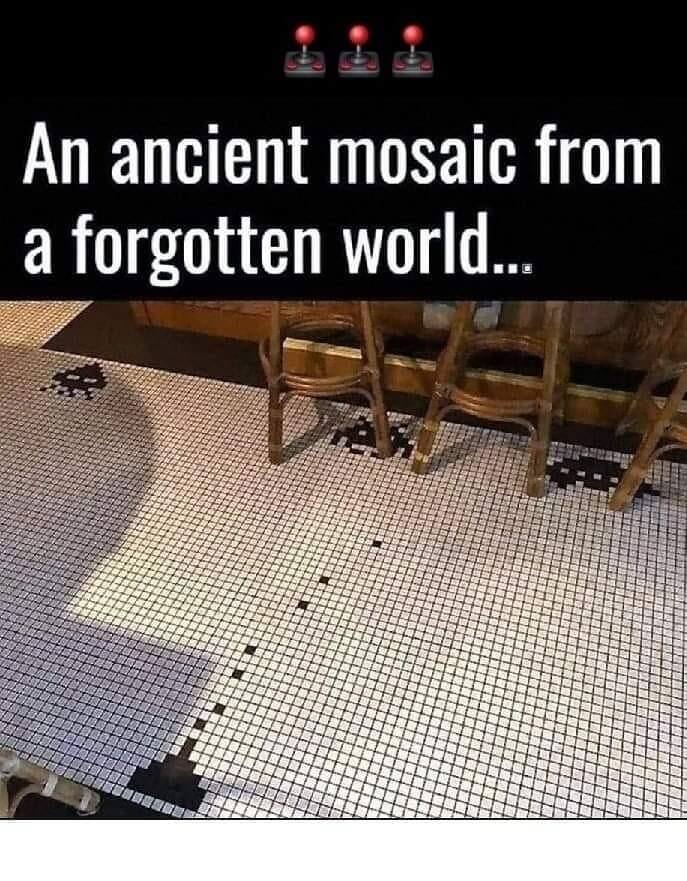 Other popular designs included tile patterns that resembled other popular video games from the era, such as Space Invaders and Tetris. These playful designs added a touch of whimsy and nostalgia to many homes, and they served as a reminder of the fun and carefree spirit of the 80s. With that being said, we are glad that times have changed.

Long Before the Ripped Jean Trend
Today, the trend of ripped jeans with holes is a fashion staple, and people pay extra bucks to get the look. Yet fashion of the '80s found people wearing mom jeans, high-waisted denim, and skinny jeans — if they wanted holes and rips, they had to make it happen themselves!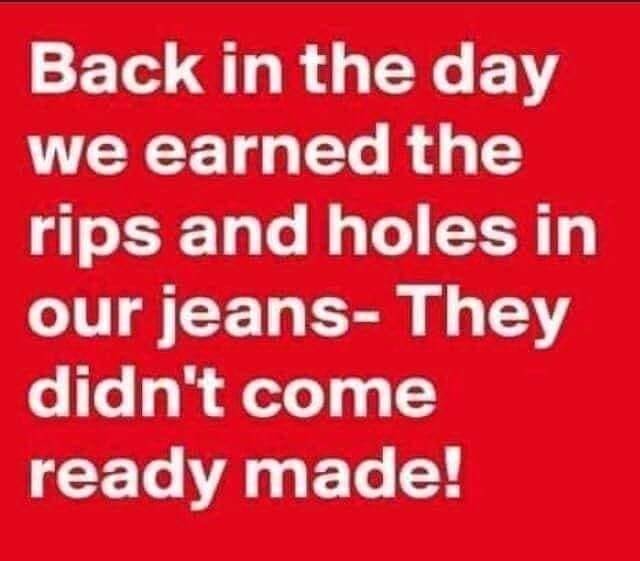 Rips were a sign of well-worn denim that had a story to tell. Now, the aged look is a specific style, representing rebellion to some and style to others. The trend has evolved over time, with some designers creating jeans with carefully placed rips and tears. Others have taken it to the extreme with fully shredded denim that barely qualifies as clothing, sparking a story that begins with the words, "In my day…."

Sensitive Snow Flakes
Catching the bus in the 1980s was a very different experience from what it is today. Back then, most buses did not have air conditioning, comfortable seating, and modern amenities that are common in many buses today.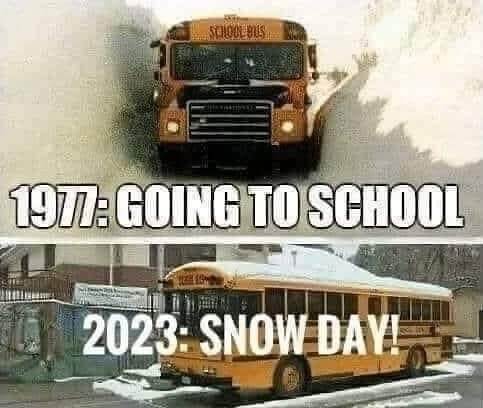 Instead, buses were often hot, stuffy, and uncomfortable, with hard plastic seats and no air circulation. This is a brilliant reflection of the resilience of school kids in the '80s, who would endure it all to go to school — even on a snow day. Today, a few snowflakes may fall from the sky, and there's a risk that the entire transportation goes on strike!

A Different Way To Cut Someone Out of Your Life
Unfriending someone in the digital age can be a sensitive and tricky process, buffered by online distance. In the era of social media and instant communication, unfriending someone can feel like a harsh rejection or a significant breach of trust, but it's quickly done with a click of a button.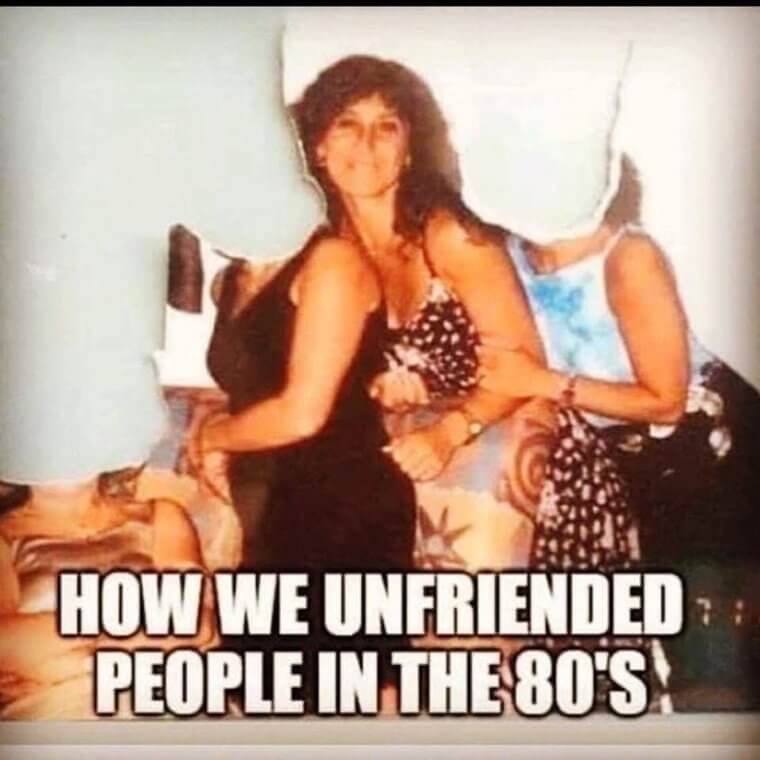 In the 1980s, cutting someone out of your life was quite different. All that you needed was a pair of scissors or careful tear of your favorite photograph. After all, you don't ruin a perfect photograph because of a betrayal!

Flavorsome Juice at Your Fingertips
Freshly-pressed juices are an expensive luxury that can be bought at most organic or fresh produce stores, but in the 1980s, Minute Maid offered a different solution to quenching your thirst. Their pulp-free orange juice logs were a popular convenience item and a delicious treat after a sports practice or tough homework session.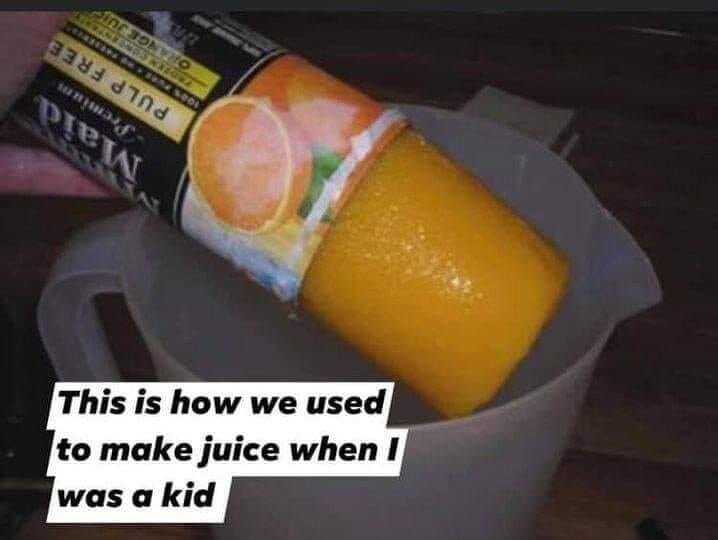 The frozen juice concentrates were packaged in small cylindrical containers, or "logs," which could be stored in the freezer and thawed whenever the need for a quick glass of orange juice arose. It was tough to find a family home that didn't have one of these juicy logs stashed in the freezer!

McDonald's Grows Old With the Times
The franchise's attempt at presenting the fast food chain as a sleek and stylish takeout joint has fallen flat, especially among the kids from the '80s who remember McDonald's as a happy and colorful business. Back then, the golden arches were a beacon of hope for hungry kids everywhere, and the restaurant was a fun and exciting place to visit.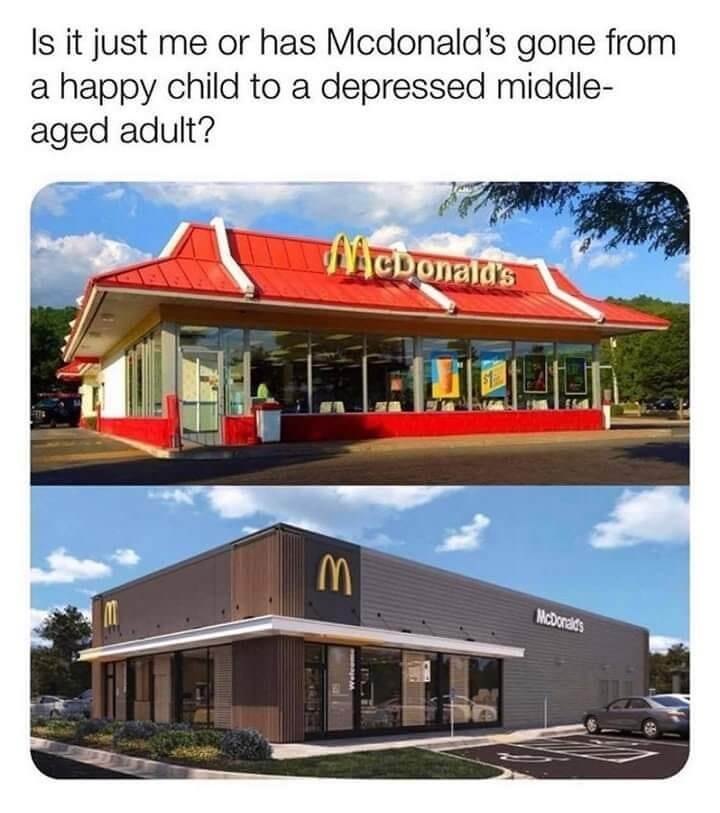 Fast forward to today, and the once-happy brand has become a sleek and depressing version of its former self. The restaurants are now dimly lit, with sterile and minimalist decor that makes you feel like you're in a hospital waiting room. Even the food has changed, with once-beloved menu items replaced by healthier (but less tasty) options. Maybe they just need to bring back the clown and the ball pits to put the fun back into fast food!

Fiction Aligns With Reality
Television and films serve as an escape from reality, and people cozy up on the couch to tap out of reality and dive deep into a fictional world — where anything and everything is possible. The joy is that these stories typically bend reality and offer a completely unrealistic version of events, revealing characters and scenarios that are far from anything we might experience in our daily lives.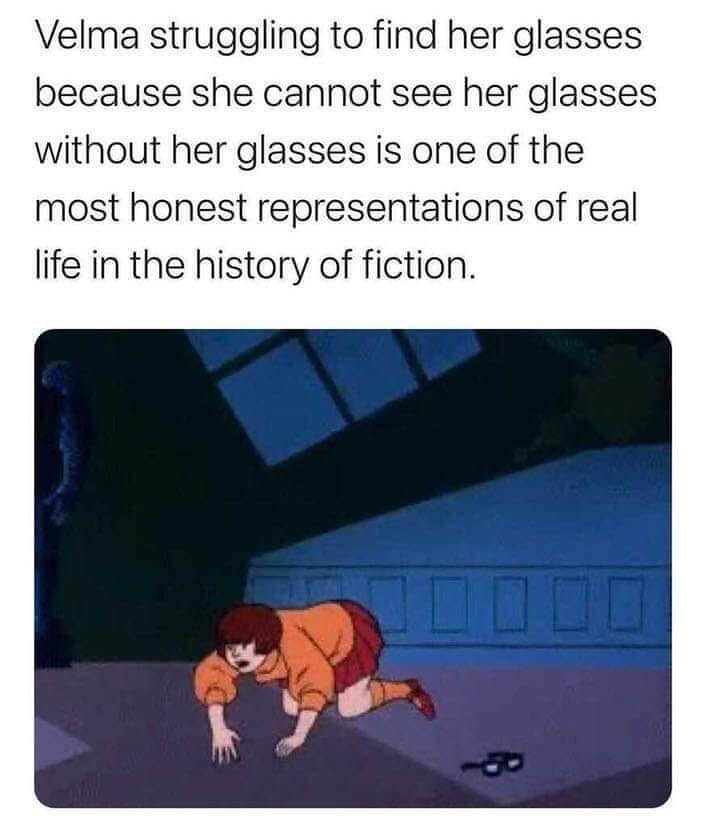 Then you get Velma from Scooby Doo, an utterly imaginary character in a make-believe tale that tries to draw us back into reality through subtle, realistic cues. The devil is in the details, and they just don't do it as they did in the '80s!

The Original Home Workout
During the pandemic, a significant percentage of the population attempted a home workout, copying the energetic movements of a YouTube video or subscribing to daily yoga meditation routines. Many people don't realize that home fitness workouts were all the rage in the 1980s, thanks to the popularity of VHS tapes and the rise of celebrity fitness icons like Jane Fonda.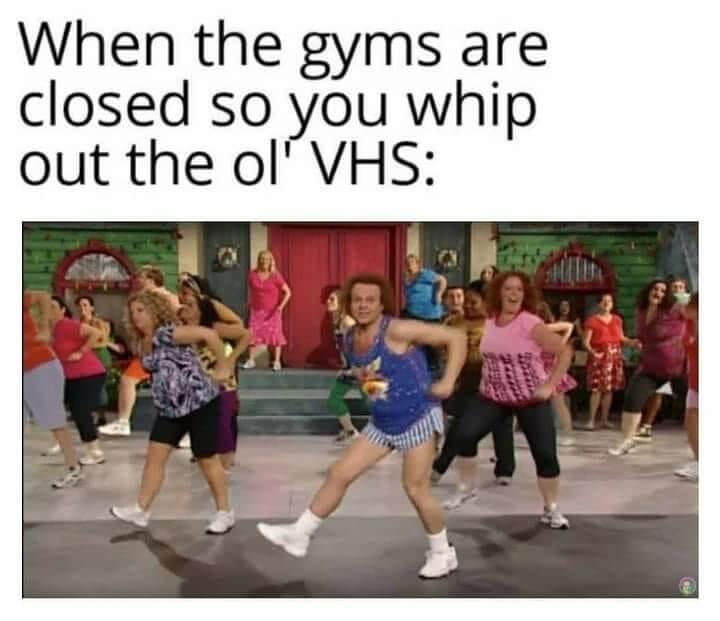 The Jane Fonda workout series was top-rated, with the star's iconic leg warmers and aerobics-inspired routines inspiring countless people to get moving and break a sweat. However, that didn't stop your average, curvy housewife and enthusiastic gym coach from getting involved! 

The Origins of a Random Picture
If you don't recognize this picture, then you probably weren't alive in the '80s. The snapshot is best known for appearing in the iconic 1986 film Ferris Bueller's Day Off. However, the modern structure existed long before the production of the coming-of-age film began.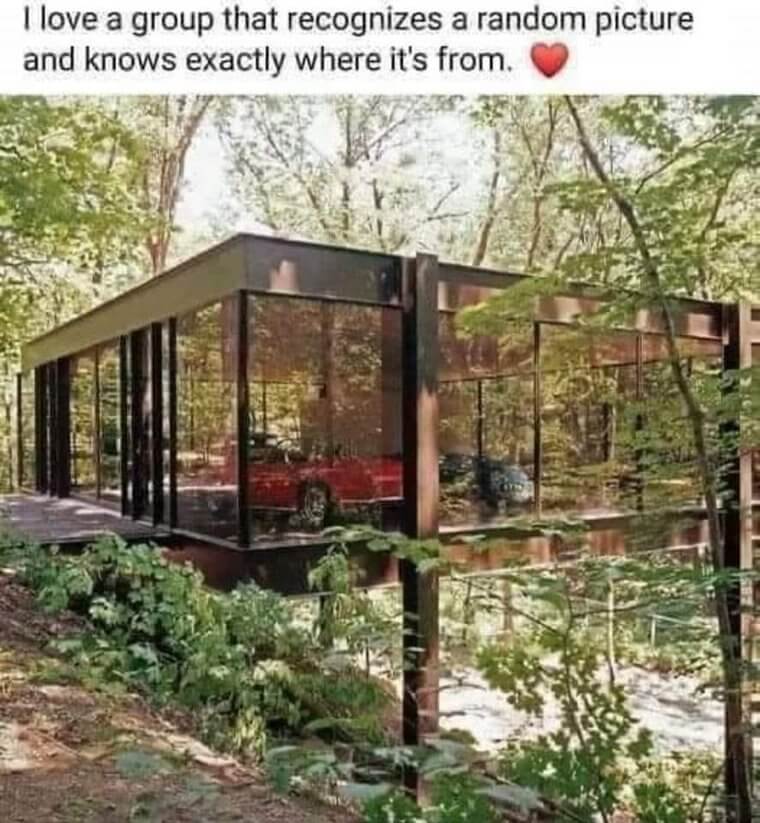 Located in Highland Park, Illinois, the glass spectacle infamously becomes an accident scene after one of the characters sends his father's beloved 1961 Ferrari 250 GT California Spyder into the ravine below. Fun fact: three kit cars were used to film the scene, which took 16 attempts to get right because the car wouldn't start!

The Trend of Carnival Mirrors
If you want to know more about a person and their coming-of-age experiences, ask them about carnival mirror tiles! Carnival glass mirror picture tiles were a popular decoration item in the 1980s, particularly among rock music fans. These unique tiles were typically made of iridescent, colored glass and featured images of famous rock bands like AC/DC, Van Halen, and Guns N' Roses.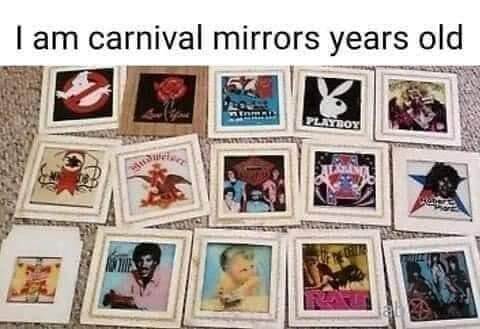 Music and pop culture lovers used these tiles as wall decorations, adding a touch of personality and pizzazz to any room. These tiles were also sometimes used as a centerpiece for coffee tables or other furniture, and their unique designs and vibrant colors made them a conversation piece in any home. It's difficult to compare carnival mirror cards to a modern-day trend, so we will just revere them for what they are — a gift from the '80s.

Bedtime Stories for Nightmares
There's nothing like a bedtime story to send you to dreamland, slipping into a slumber of sweet dreams. Unless, of course, the Crypt Keeper reads you your bedtime story. The fictional character gained popularity in the 1980s as the host of the horror anthology TV series Tales from the Crypt, where he recounts a string of horrific tales.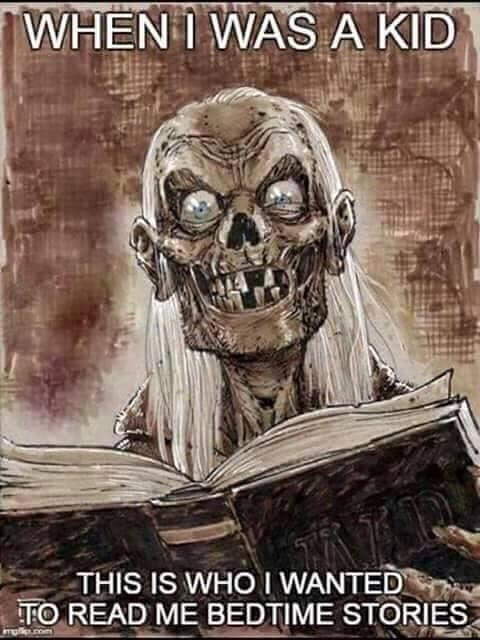 The Crypt Keeper introduced each episode of the show, which featured a different horror story with a twist ending. The character quickly became a fan favorite, partly thanks to his distinctive appearance and wicked sense of humor. With his popularity in mind, it should be no surprise that some edgy children wished that the Crypt Keeper would read them their bedtime story — would you be one of these kids?

The Easiest Lunchtime Recipe
Today, health-conscious parents feed their children organic carrots with homemade hummus and locally-sourced meat-alternative protein on wholegrain crackers as snacks — but this wasn't always the case. The focus on health and nutrition wasn't as strong during the 1980s, and lunchtime snacks often consisted of whatever ingredients were in the house.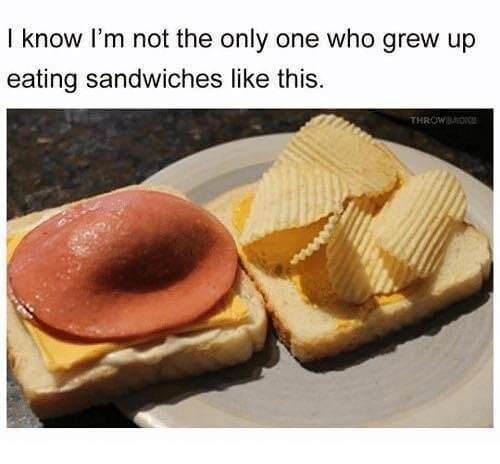 A popular option was combining highly processed meat with equally-processed cheese on a slice of white bread with flavored crisps for texture. If you ask anyone from the '80s about this food selection, they will tell you not to knock it until you've tried it!

Everything Goes in the 1980s
Teen Wolf is the ultimate '80s sports movie with a twist - the hero is a werewolf! In this classic film, Michael J. Fox stars as Scott, a typical high school student who discovers that he has inherited the family curse of lycanthropy. Scott soon realizes he can transform into a werewolf at will and uses his newfound powers to become a basketball superstar.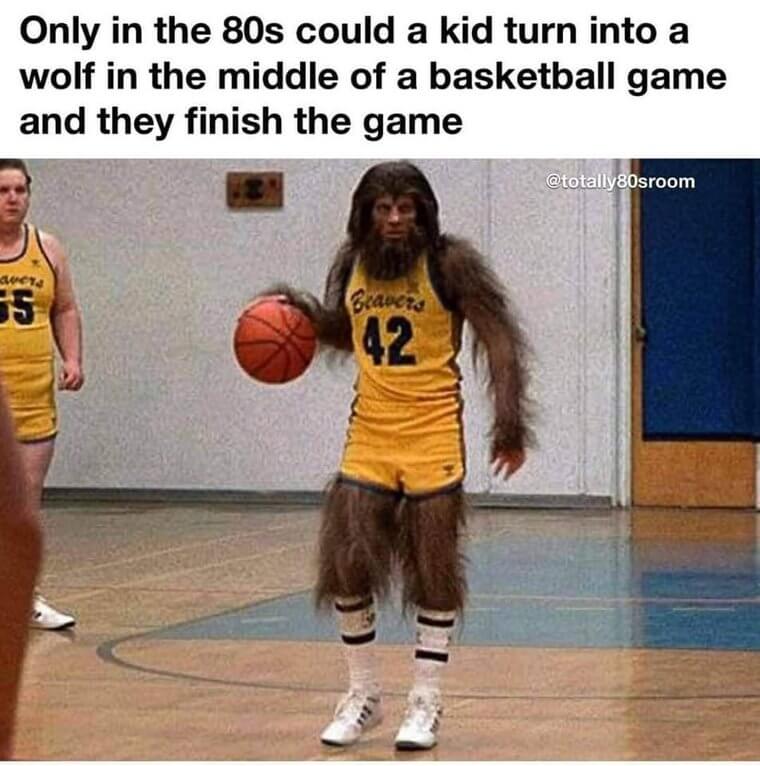 The scene where he transforms into a werewolf during a basketball game is the stuff of legend, with Scott's furry new look both impressing and terrifying his teammates and opponents. It's hard not to root for Scott as he uses his werewolf powers to sink basket after basket, even if it's unbelievable. The movie may not have aged well, but it's still a fun and entertaining reminder of a simpler time when werewolves could be sports stars, and nobody batted an eye.

The Age-Old Debate of the Better Sidekick
Married... with Children features a cast of memorable and eccentric characters with many complex (and hilarious) relationships. One of the defining relationships of the show is the dynamic between Al Bundy and his sidekicks — Steve Rhoades and Jefferson D'Arcy. Steve Rhoades was Al's original sidekick, and the two had a contentious relationship marked by insults, jabs, and one-upmanship. Their dynamic was often entertaining, even though both characters constantly vied for dominance.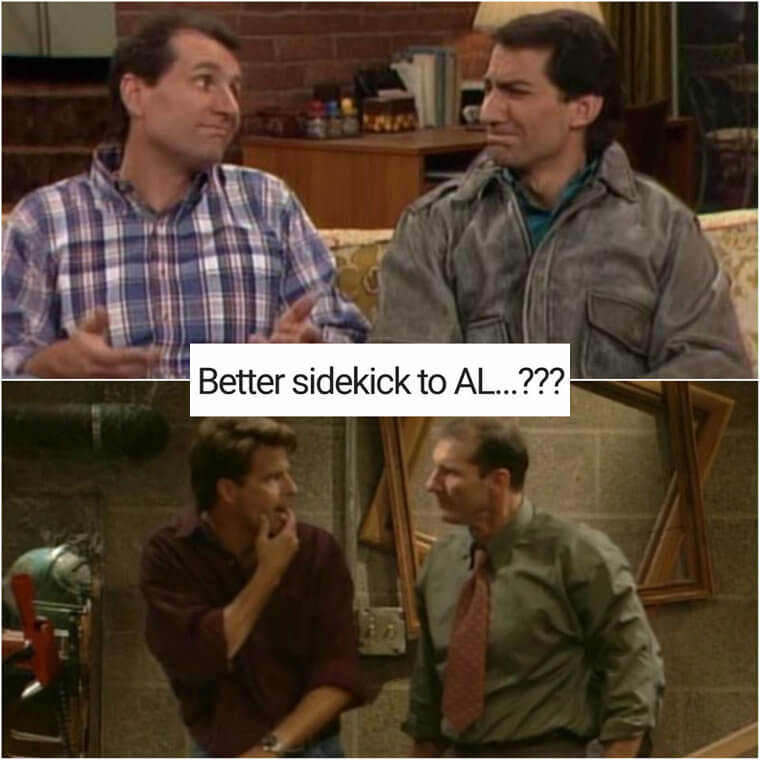 Jefferson D'Arcy, on the other hand, was a much more affable and easy-going sidekick, and his friendship with Al was marked by good-natured banter and mutual respect. Both Steve and Jefferson brought unique qualities to the show, so it's hard to pick which one is better!

The Bulky Stereo Loses Its Magic
Back in the 1980s, if you wanted to hear your favorite tunes, you needed a big, bulky stereo system that took up half of your room. These massive machines were the ultimate music players of the time, complete with huge speakers, built-in equalizers, and enough dials and buttons to make even the most tech-savvy person scratch their head. They were the vintage iPods of their time, and they had a sort of magic that has since been lost in the age of compact, portable devices.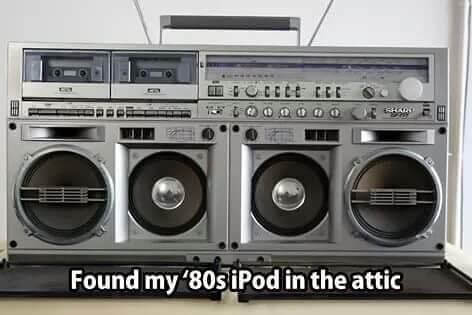 Today's tiny earbuds and pocket-sized players may be convenient, but they lack the sheer power and majesty of those old-school stereos. There's something almost mystical about how these big, clunky machines would fill a room with sound, immersing you in a world of music and taking you on a journey that today's small, compact devices just can't match.

Meet Darryl — And the Other Darryl
The Newhart Show was a beloved sitcom of the 1980s, known for its quirky characters and clever humor. One of the most memorable moments from the show was the introduction of Larry's brothers Darryl and Darryl. Larry, a hapless handyman, had mentioned his brothers in previous episodes, but it wasn't until the sixth season that they finally appeared — and it was worth the hype!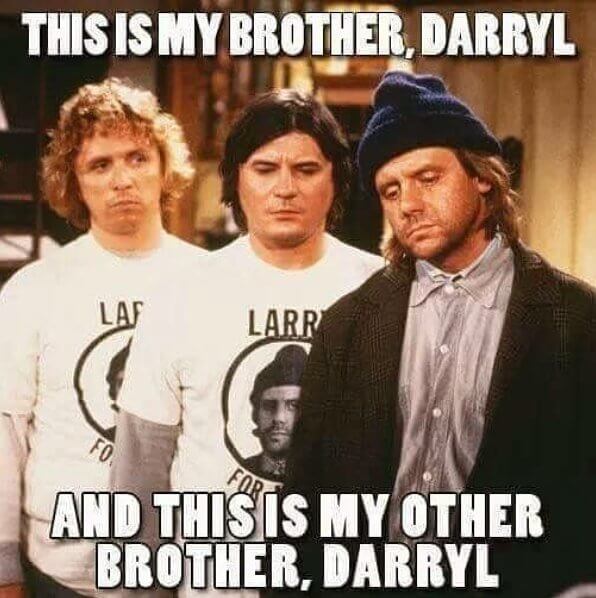 The scene is a classic example of the show's offbeat humor, as Larry proudly introduces his brothers Darryl and Darryl, two mute men who stand awkwardly by his side. The moment is made even funnier by the fact that Larry seems completely oblivious to the fact that his brothers don't speak while the rest of the characters look on in confusion and amusement.

Assume the Adult Male Position
Al Bundy, the lovable yet grumpy character at the center of Married… with Children, is a character who knows what he wants in life: a cold beer, a good football game, and a comfortable couch to watch it all on. And boy, does he know how to make that couch his own! Al's love for lounging on the couch is a defining characteristic of the character.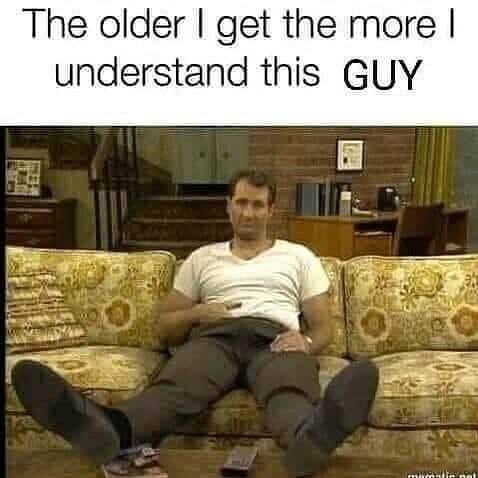 It's the ideal position for a middle-aged man like Al, who has seen it all and done it all and just wants to relax and take it easy. He's the ultimate couch potato and wears that title with pride. Whether cracking a joke, grumbling about his wife, or enjoying a quiet moment to himself, Al is always in his element when he's sitting on that couch — and countless middle-aged men agree!

What Comes Around, Goes Around
Have you ever watched a show and cringed at the despicable characters? Perhaps one of the most unlikable characters from the '80s is Daniel Russo, the main character in The Karate Kid. At the movie's beginning, Daniel is a hot-headed teenager constantly getting into trouble and causing problems for himself and his mother. He seems to have a chip on his shoulder and an attitude that puts people off.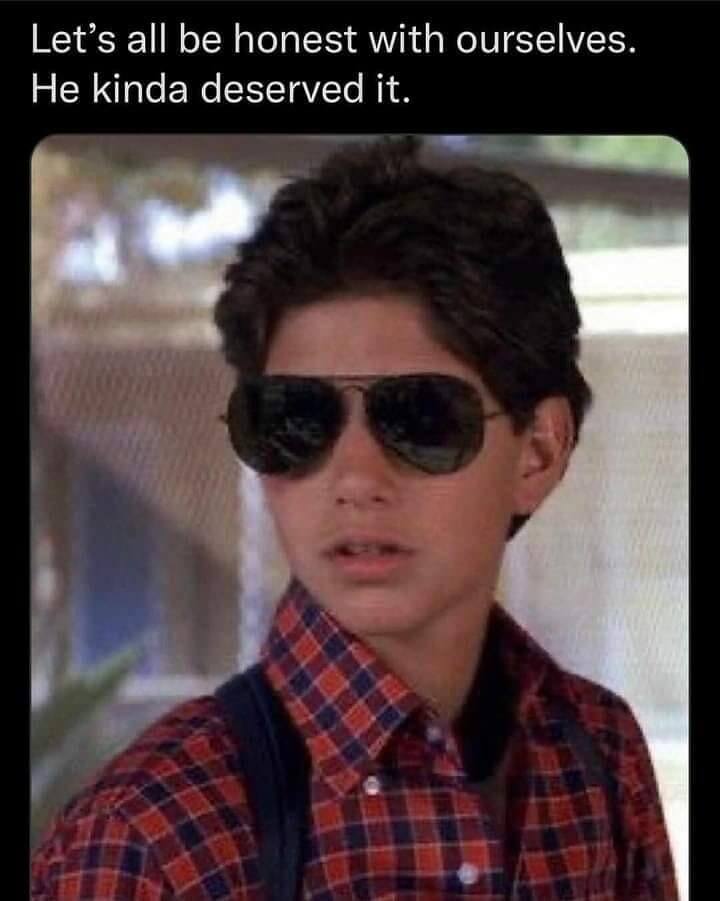 However, as the movie progresses and Daniel learns karate from Mr. Miyagi, he slowly changes. He becomes more disciplined, more focused, and more confident. By the movie's end, he has transformed into a hero who saves the day and wins the respect of his peers — and a second chance from the audience.

What Are You Hiding Behind Your Hat?
While there's no denying that Super Mario is one of the most beloved video game characters of all time, a theory has been circulating for years that he resembles a certain adult film star. Yes, that's right - some people believe Super Mario looks like Ron Jeremy without his hat!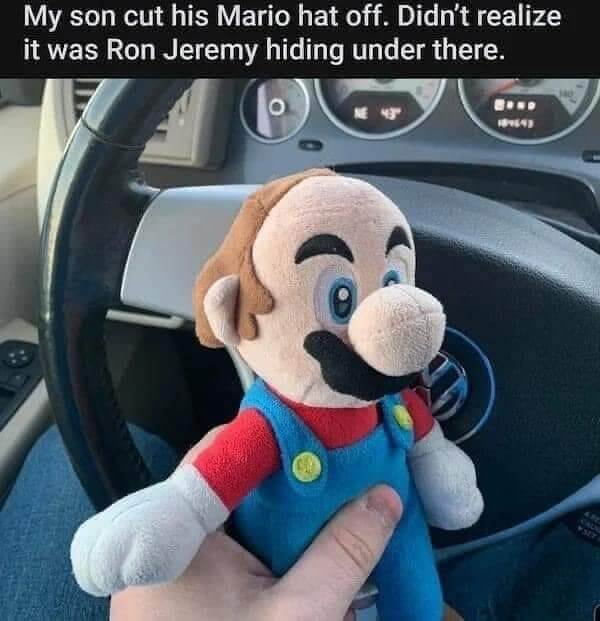 Take a moment and think about it. Both men have similar facial features, including a prominent nose and a bushy mustache. While the resemblance may not be immediately apparent, it's definitely there if you look closely enough. Of course, it's all in good fun, and it's unlikely that the creators of Super Mario had Ron Jeremy in mind when they designed the character. But it's still a funny observation that adds a bit of humor to the world of video games.

I Speak Jive
Airplane! is another classic comedy film from the 1980s that accumulated fans thanks to its offbeat humor and wacky characters. This meme epitomizes one of the most memorable characters from the movie when the jive-talking passenger delivers one of the funniest scenes in the film.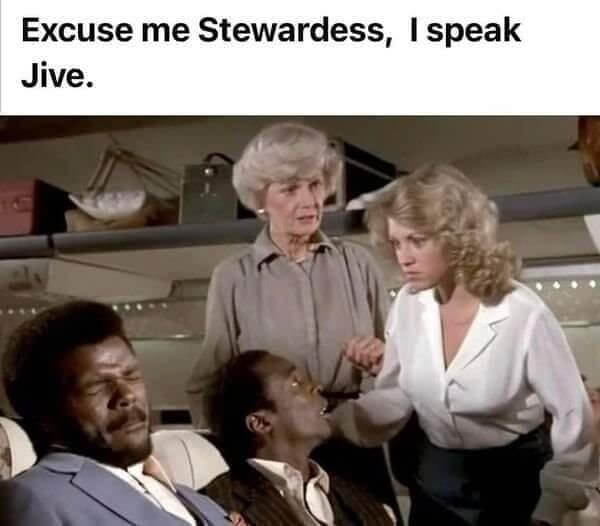 The passenger, played by Barbara Billingsley, starts speaking in a thick, impenetrable jive dialect that nobody on the plane can understand. But as luck would have it, one of the other passengers just happens to speak jive and can translate for the rest of the plane. What follows is a hilarious exchange filled with ridiculous phrases and one-liners that will leave you in stitches.

A Blast From the Past
The '80s era has produced some of the most unforgettable music to date, including A-ha's hit song Take On Me, which also produced one of the most iconic music videos of the decade. The video features a mix of live action and animation, as the lead singer is transported into a comic book world where he pursues a beautiful woman. The video was groundbreaking then, and it's still widely regarded as one of the most innovative and creative music videos ever made.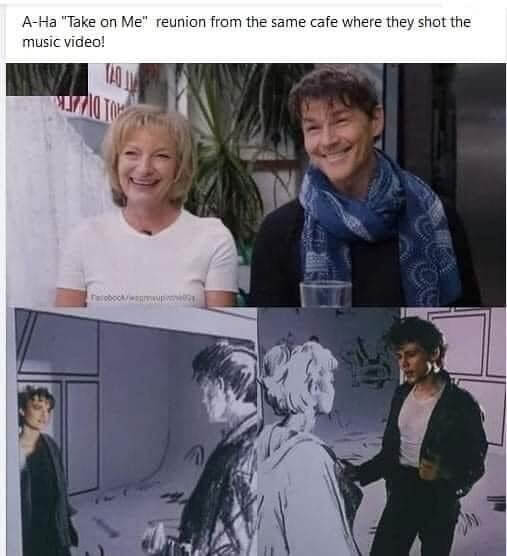 In a nod to the video's enduring popularity, the cast of the video reunited at the same cafe where the iconic opening scenes were filmed. The cast, including the lead singer and the woman from the video, recreated the famous scenes in front of the cafe's graffiti-covered wall, much to the delight of fans worldwide.

Going From "Lame" To "Cool"
If you were around in the '80s, you might remember a trend that was all the rage - folding the bottom of your jeans! Instead of letting their jeans hang loose and covering their shoes like a normal person, the cool kids of the '80s would roll up and tuck the bottoms of their jeans, exposing their ankles and giving them a preppy yet rebellious look.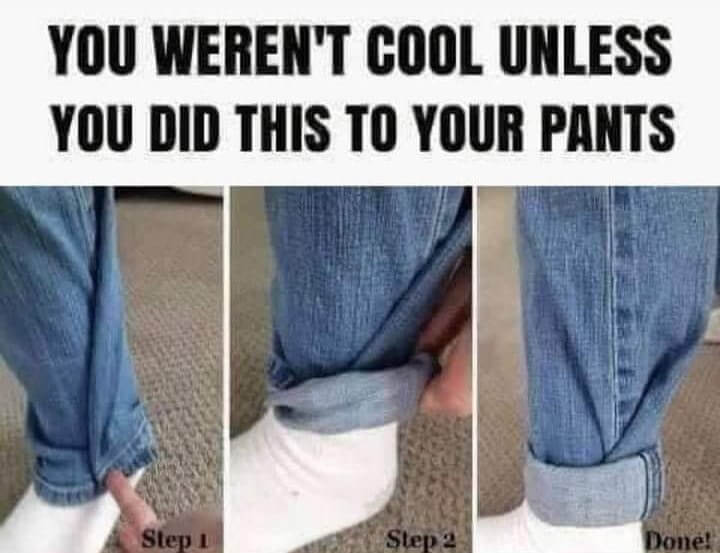 The trend was so popular that some jeans even came pre-folded, with the manufacturer adding a neat little crease to the bottom of the pant leg. The style was a hallmark of the '80s — which may creep back into style at any given moment!

Al Bundy Breaks His Stereotypical Role
Have you noticed how certain actors are typecast into certain roles — and even certain characters? For example, Ed O'Neill is best known for his role as Al Bundy on the classic sitcom Married... with Children. He became a household name and was forever associated with the character. That's why it was so surprising to see him in a completely different role when he appeared as a coke dealer in an episode of Miami Vice!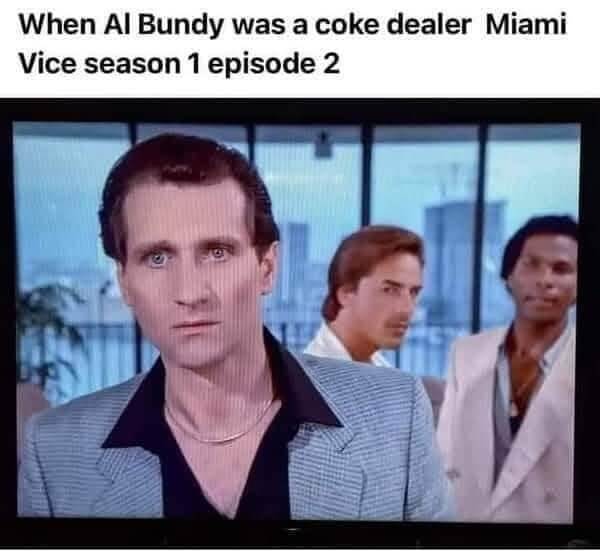 The role was a departure from Ed O'Neill's usual on-screen persona, and it showed that he was capable of much more than just playing the lovable Al Bundy. Of course, seeing the actor in such a different role was a bit jarring for fans of Al Bundy, and it took some getting used to it.

Naughty Children Sneaking to the TV Room
The 1980s was an interesting decade for pushing boundaries, including the scrambled cable "soft porn," which came on television after midnight. Children that knew about the sneaky channel would tiptoe downstairs and see if they could spot a nipple on the blurry network.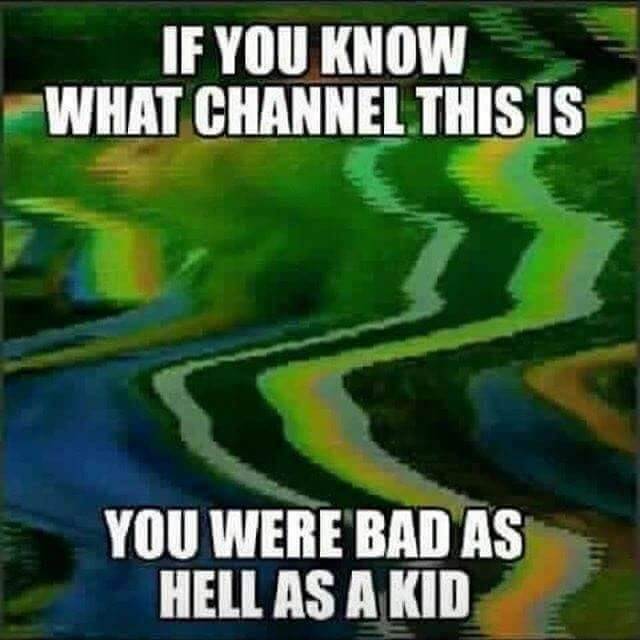 Times have evolved, and while porn is more available, it's much easier to add parental control to different streaming devices. Either way, muddled pictures like this remind us of the good 'ol days when scrambled networks epitomized rebellion.