Since Twilight came into our lives in 2008, it has grown into a five-films movie franchise, earned a profit of over $3 billion, and created a worldwide obsession with vampires. It's also managed to launch the careers of some of the biggest stars of our day - including Anna Kendrick and Kristen Stewart. But what has happened to the rest of the cast in the 14 years that have passed since the first film came out? Well, let's find out.
Kirsten Stewart (Bella Swan)
Well, we had to start with the star of the series, Bella - the moody teenager who inspired a whole generation of vampire wannabes. After leaving such a big franchise she decided to give the independent scene a go and earned her acting credits with films like Still Alice and Clouds of Sils Maria. She then returned to the blockbusters for Charlie's Angels and Underwater and achieved her biggest role yet as Princess Dianna in the movie Spencer - for which she received an Academy Award nomination.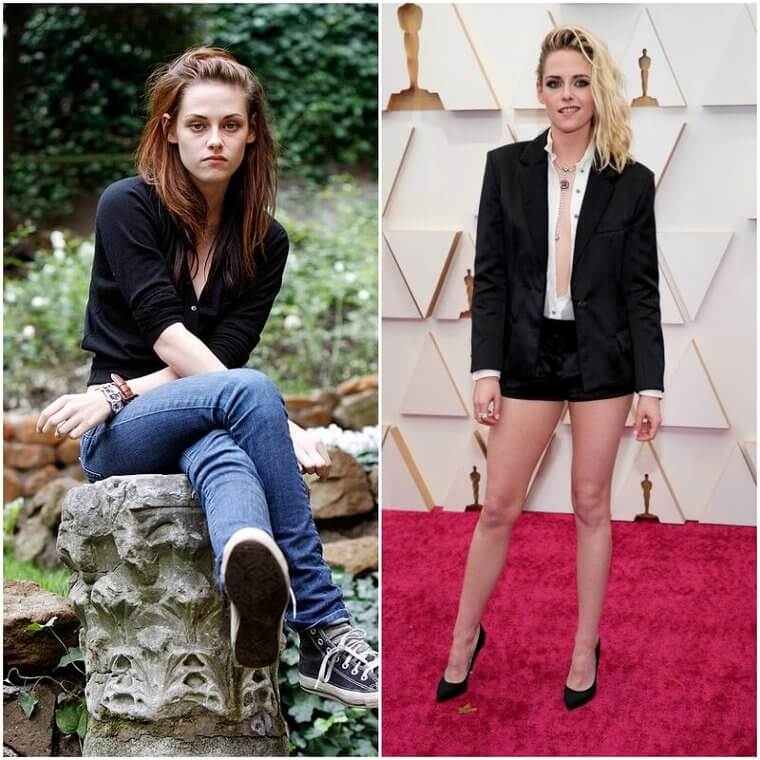 In her personal life, she left the series with her long-time love and onscreen romantic partner, to cause controversy by having an alleged affair with director Rupert Sanders - before settling down with her now fiance, Dylan Meyer. Oh, and she was also the face of Chanel for a while. So, it's safe to say she's been pretty busy! 
Robert Pattinson (Edward Cullen)
After making a name for himself as heartthrob Cedric Diggory in Harry Potter and the Goblet of Fire and then as (heartthrob) Edward Cullen in The Twilight Saga, he decided to take a departure from the magical kingdom and strip things back with a couple of romantic dramas. From Remember Me in 2010 to Damsel in 2018, he has successfully rebranded himself - although he has said that he will "always appreciate" his time in the franchise.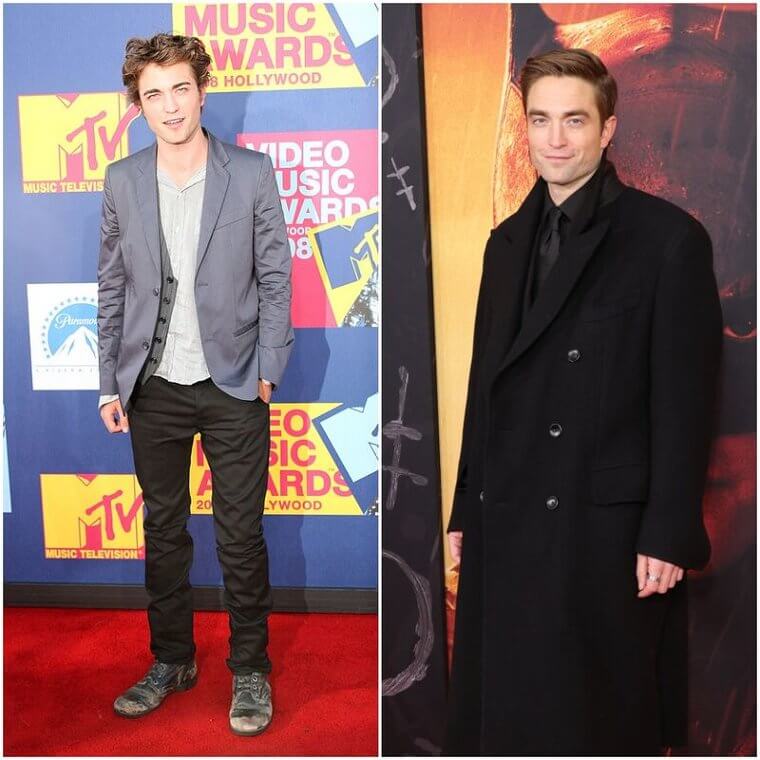 And now he is set to launch into his biggest role yet as Batman in the 2022 DC Comics film. In his personal life, following his very public relationship with Stewart, he has tried to keep things private and has said, "If you let people in, it devalues what love is" - although when he became engaged (and subsequently un-engaged) to singer FKA Twigs it hit the headlines immediately. 
Taylor Lautner (Jacob Black)
As the werewolf lead of the series, Lautner went on to stick with his tough-guy image in a string of action films such as Abduction and Tracers. He then dipped into the world of horror for Cuckoo and Scream Queens, before settling in the comedy genre.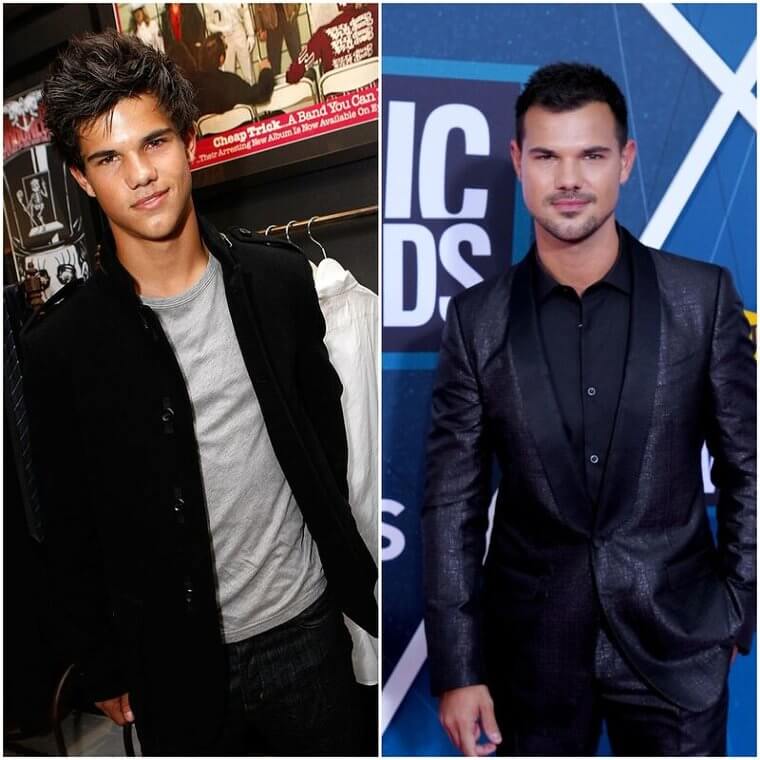 He has now had great success alongside Adam Sandler in a string of hits such as Grown Ups 2 and Ridiculous 6 and recently took on a more serious role in Home Team as the school coach in the biopic based on the life of New Orleans Saints coach Sean Payton. Basically, he's covered all basis and is smashing every single one of them - including his love life, as he just got engaged!
Anna Kendrick (Jessica Stanely)
Considering Anna actually only had a very small supporting role in the franchise, she is undoubtedly the break-out star of the movies - as she went straight from a slightly jealous classmate to an Oscar-nominated actress! Her supporting role in Up in The Air scooped her the nomination and thrust her straight into the limelight.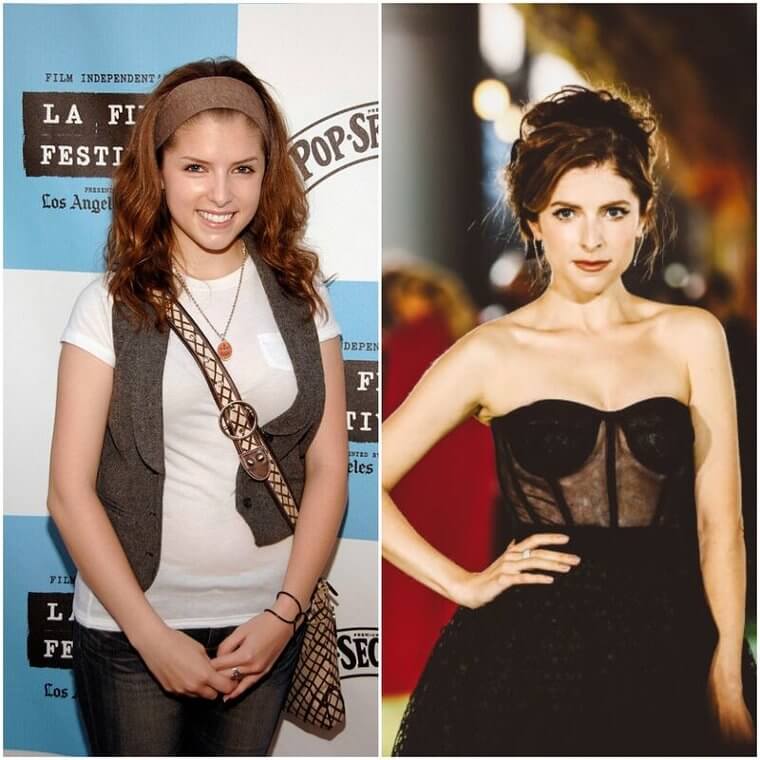 Following its success she made a name for herself as the star of the Pitch-Perfect franchise and has since made countless movies covering every genre from comedy, to musical, to horror - and of course animation (let's not forget Trolls). She has also ventured into TV with the HBO Max series Love Life, is a great singer - oh, and has written a memoir called "Scrappy Little Nobody". Where has she found the time?

Ashley Greene (Alice Cullen)
After leaving the franchise, this vampire went on to appear in a range of independent films before moving more mainstream and becoming a festive season favorite with her roles in the Christmas classics, The Charm Bracelet and Christmas on My Mind.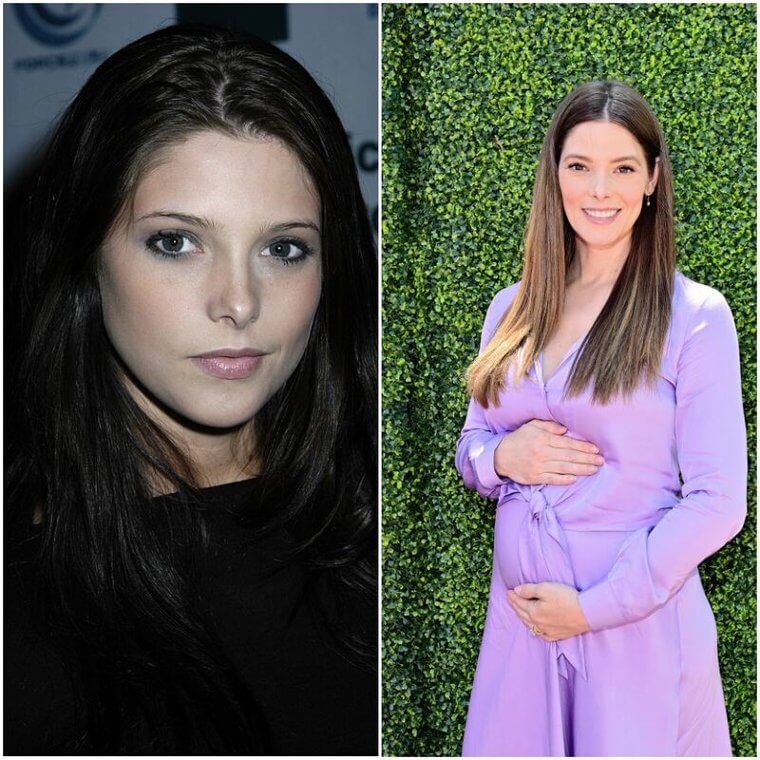 She has found real success however with voice-over work and can be heard on video games such as "Batman: Arkham Knight" and "Batgirl: A Matter of Family" - and her voice can also be heard on the Twilight podcast that she now hosts called the "The Twilight Effect". She has also worked her magic in her personal life and married her director boyfriend Paul Khoury in '18. A vampire baby is now on the way!

Nikki Reed (Rosalie Hale)
Nikki has definitely kept with the vampire theme since leaving her role as the intimidating Rosalie Hale. Aside from a few film appearances, she has become known for her parts in Sleepy Hollow and V Wars - another vampire hit.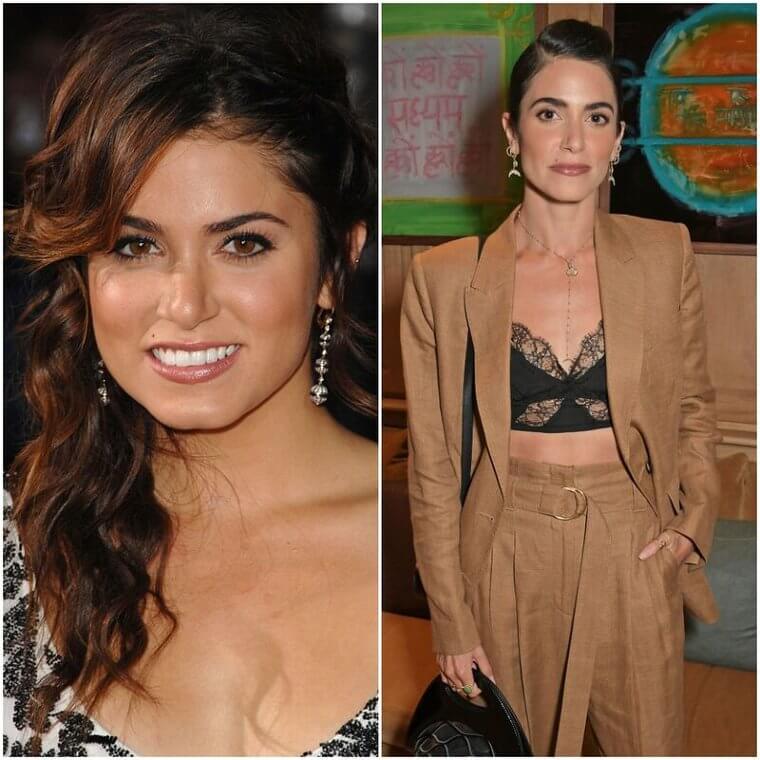 She also married and had a baby with Ian Somerhalder, the star of the Vampire Diaries (noticing a trend?). Outside of the vampire realm, however, Nikki has focused on planet-saving projects - founding a sustainable jewelry brand called "Bayou With Love" and acting as the creative director of a vegan sneaker brand called "Løci".

Kellan Lutz (Emmett Cullen)
Portraying a vampire with abnormally strong powers has naturally led to Lutz developing a prominent career as an action star - with roles in Extraction, Guardians of the Tomb, and Speed Kills.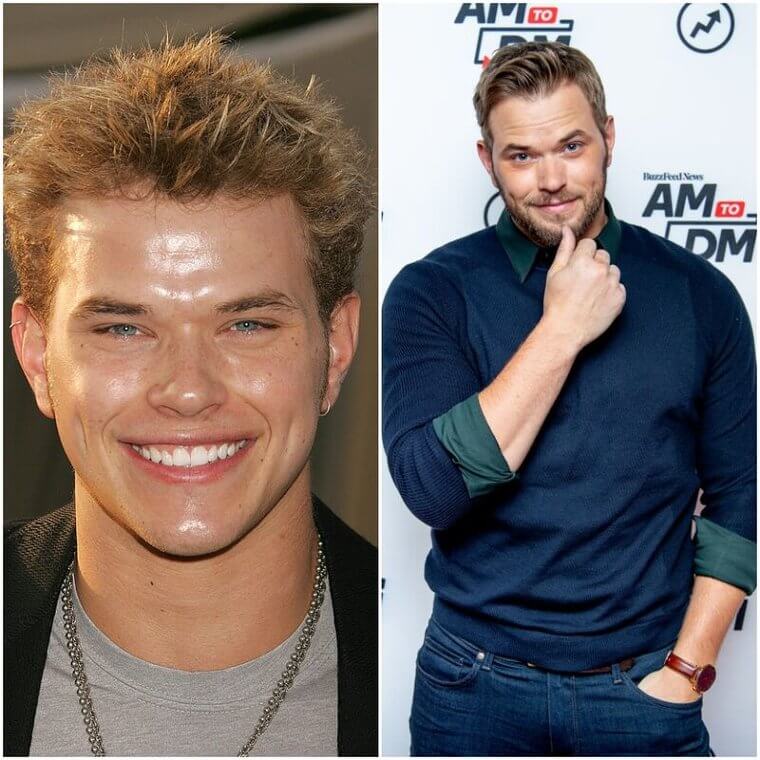 He also bagged a role as an agent in FBI and FBI: Most Wanted - and obviously came across well as a law enforcer as he is currently filming for Come Out Fighting as Lieutenant Frank Ross. He did briefly depart from his tough-guy image though to feature in Lisa Kudrow's HBO comedy The Comeback.  
Jackson Rathbone (Jasper Hale)
Jasper has continued acting and appeared in many shows such as Finding Carter and The Last Ship, as well as films like Do Not Reply and Dreaming Grand Avenue. However, his real love is music - a passion that actually began when he was in the funk band "100 Monkeys" before Twilight even began!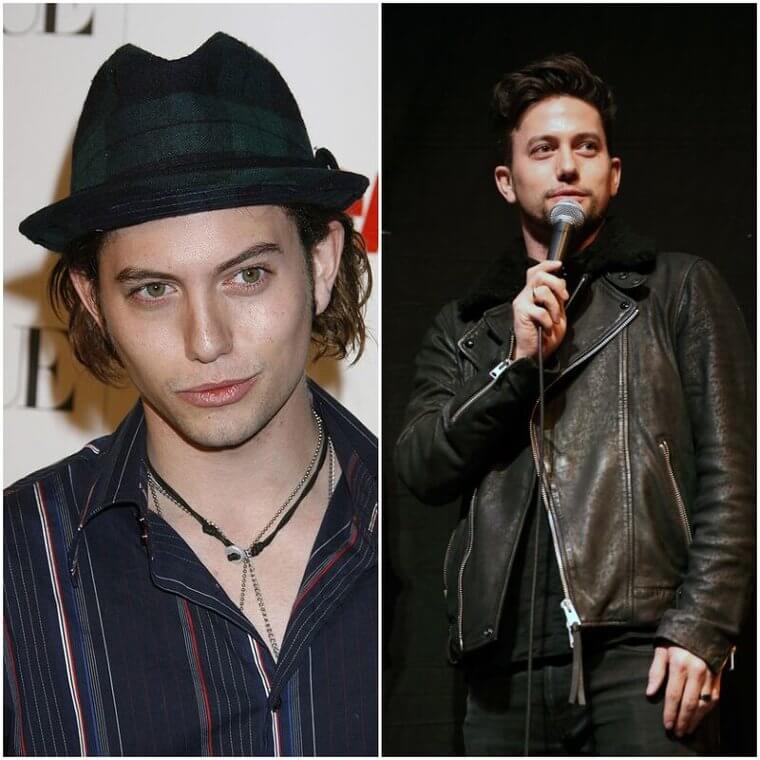 He has since released a solo album called "American Spirit Blues", and regularly writes music and posts videos of himself singing - which often merit responses like this one from his co-star Nikki Reed: "Omg this made me miss you! Thinking of Portland and the many late nights watching you play 25 interments at once and totally in awe of your multitasking skills". 

Peter Facinelli (Dr. Carlisle)
He may have rocked the big screen as Dr. Carlsle in the Twilight franchise but Facinelli already had a host of TV credits from Fastlane, to Six Feet Under, and Damages before he even took the role.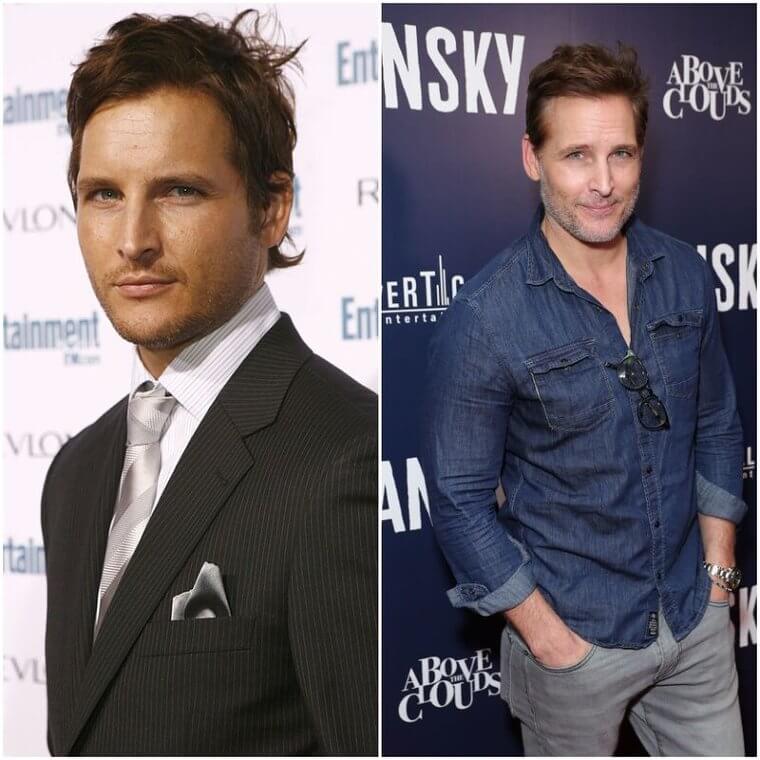 And it seems that the small screen was his true passion because once the Saga ended he headed straight back to it, with successful roles in Nurse Jackie, American Odyssey, Supergirl, S.W.A.T. - and of course Glee!  

Billy Burke (Charlie Swan)
As the light relief in the Twilight Saga, Burke has continued his comic streak is some big hits including Lights Out and Breaking In. But a man of many talents, he has also extended his acting credits to television in series such as Zoo, Major Crimes, 9-1-1: Lone Star, and Netflix's favorite Maid - and has even turned his hand to music!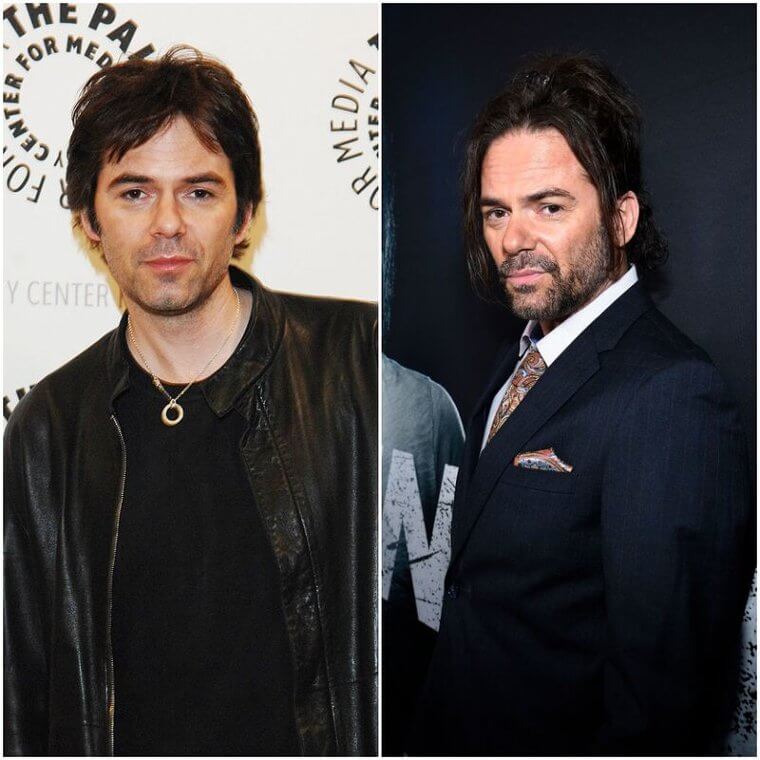 In fact, he has actually released two solo albums called Removed and The Underkill - both of which he wrote and have had success in the alternative indie rock genre.

Elizabeth Reaser (Esme Cullen)
Like many of her fellow cast members, Elizabeth Reaser was recruited for more horror narratives after finishing the franchise and is now more familiar to many as Shirley Crain Harris from The Haunting Of Hill. However, this is just one of the many TV characters that she has gone on to play, since Twilight ended, as she has also featured in a string of absolute hits including The Good Wife, The Handmaid's Tale, Mad Men, and a Law & Order True Crime miniseries.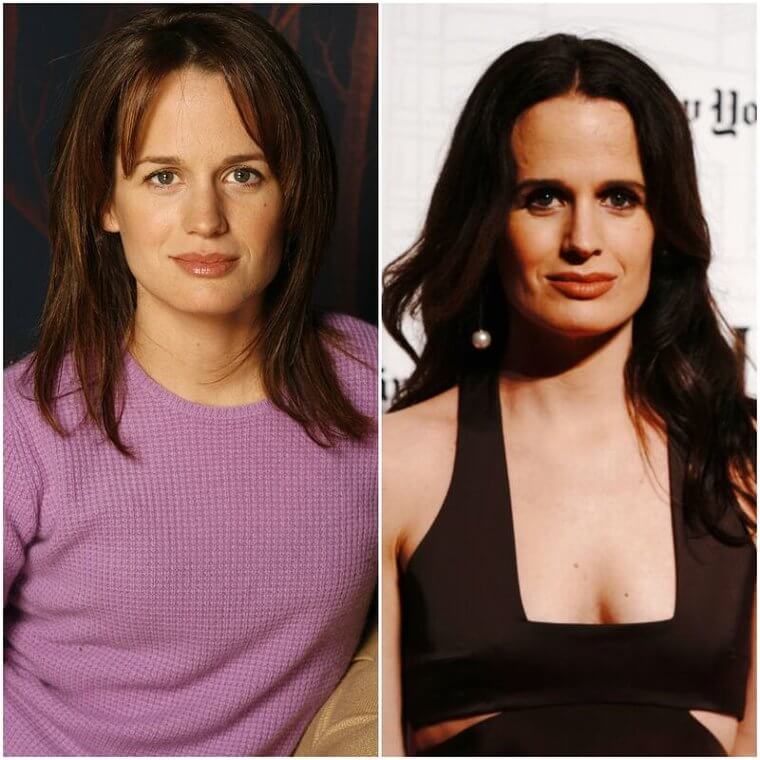 She has also ventured into film and has become known as a prominent theatre actress for her roles in How I Learned to Drive, The Money Shot, and The Babylon Line.
Cam Gigandet (James)
Cam made quite a name for himself as Kevin Volchok in the hit TV series The O.C. - and then of course as heartthrob vampire James who dies and spurs on the action for the whole Twilight franchise. So he had quite an act to follow when he moved on to other endeavors - but he managed it -  securing roles in top-rated films like Easy A, Burlesque, and The Magnificent Seven.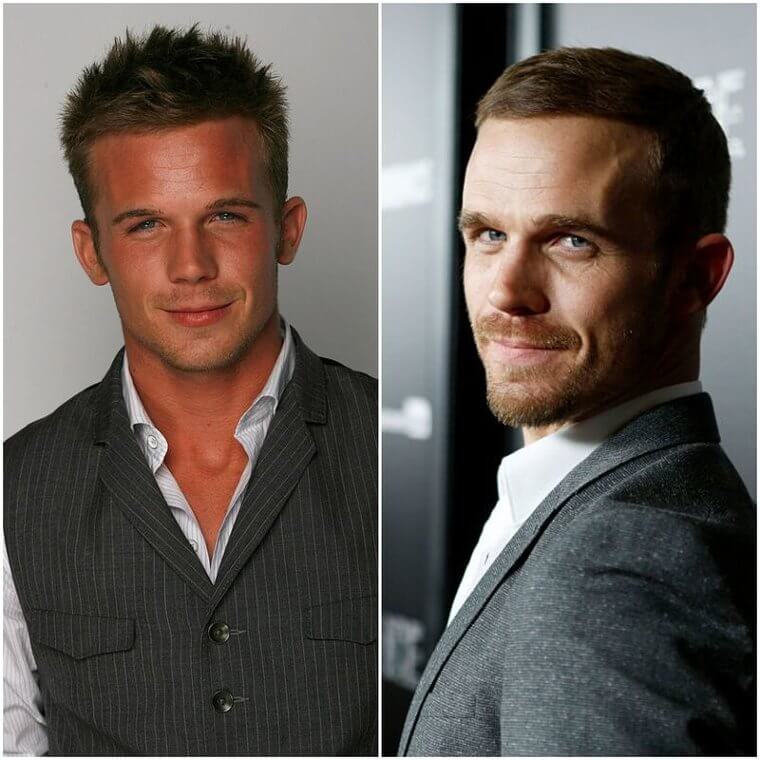 And his career is still going strong - having appeared in the two hit films, Without Remorse and Last Shoot Out just last year. He also made a successful return to the small screen for his role as Jake Green in the drama Ice. 


Rachelle Lefevre (Victoria)
Lefevre has made as much of a name for herself with her personal life as she has her professional one. She has appeared in a wealth of TV shows including Proven Innocent, The Sounds, and Under the Dome - and outside of acting, she has also had a high-profile marriage to the chef Chris Crary. She has the said of their romance,  "I used to joke I'd have to take up marathon running to stay married to him because when he flirts with me he does it through food".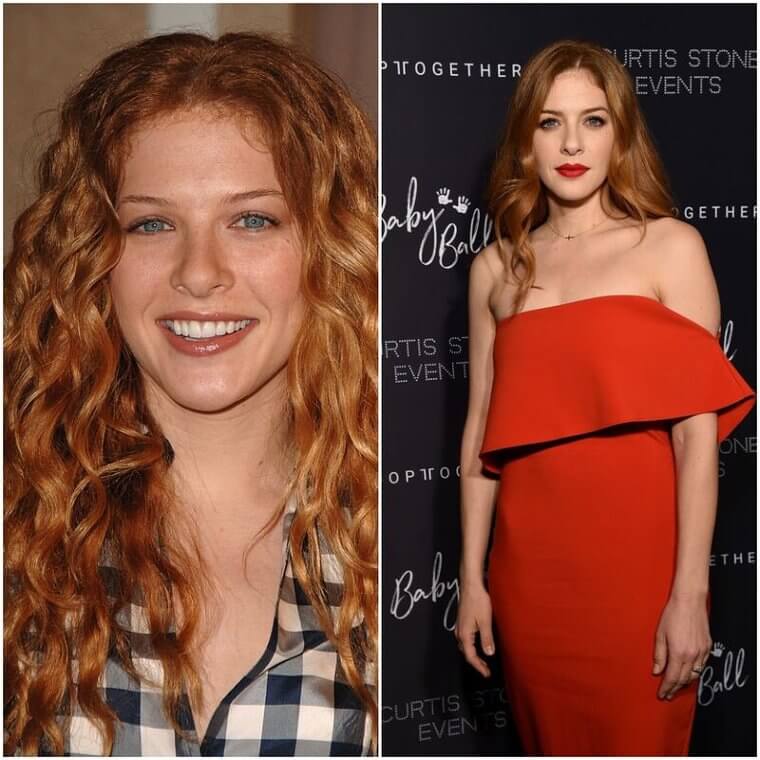 She is probably best known, however, for the controversy that was caused when she was kicked out of the franchise after just two films because of a slight overlap in her filming schedule. She has famously discussed her displeasure at being replaced, saying "Never did I fathom I would lose the role over a 10-day overlap".  

Bryce Dallas Howard (also Victoria)
Bryce was the replacement for Rachelle Lefevre as the villainous vampire Victoria - but once the controversy died down she made a success of the role and has continued to do so with her subsequent parts in mega movies such as The Help, Rocketman, 50/50, and the upcoming Jurassic World: Dominion.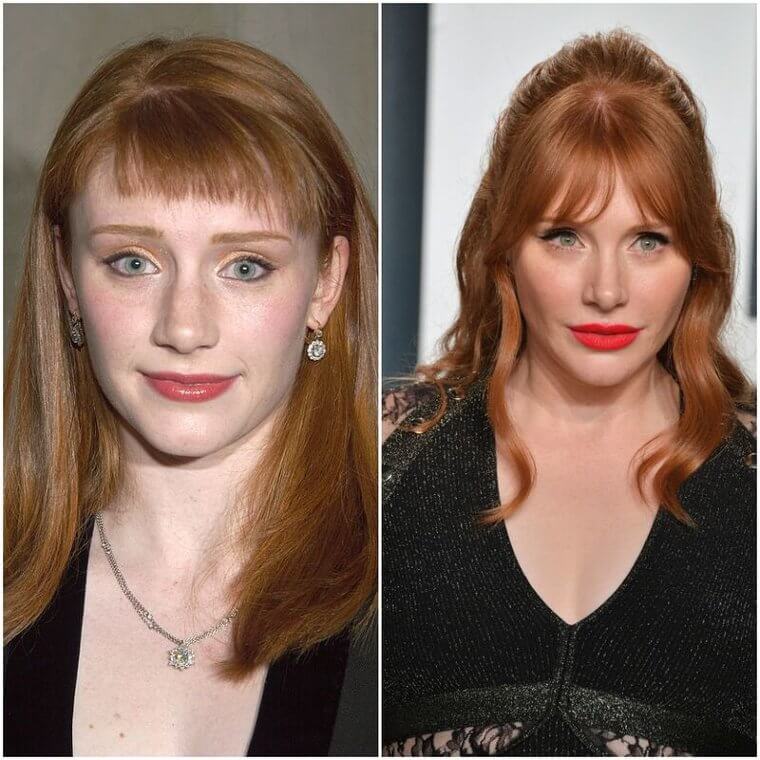 Before she even began the role however she was rather well down for her part in the blockbusters Spider-Man 3 and Terminator Salvation - and of course for being the daughter of Ron Howards, Happy Days star and director of award-winning movies such as A Beautiful Mind and How the Grinch Stole Christmas to name but a few. So it obviously runs in the family! 
Christian Serratos (Angela Weber)
After playing Alexa in the iconic Hannah Montana as a child star, Christina went on to play Bellas's friend Angela in the Twilight series. She then ended up moving on with some more spooky roles as Rosita, in The Walking Dead and Becca in American Horror Story: Murder House.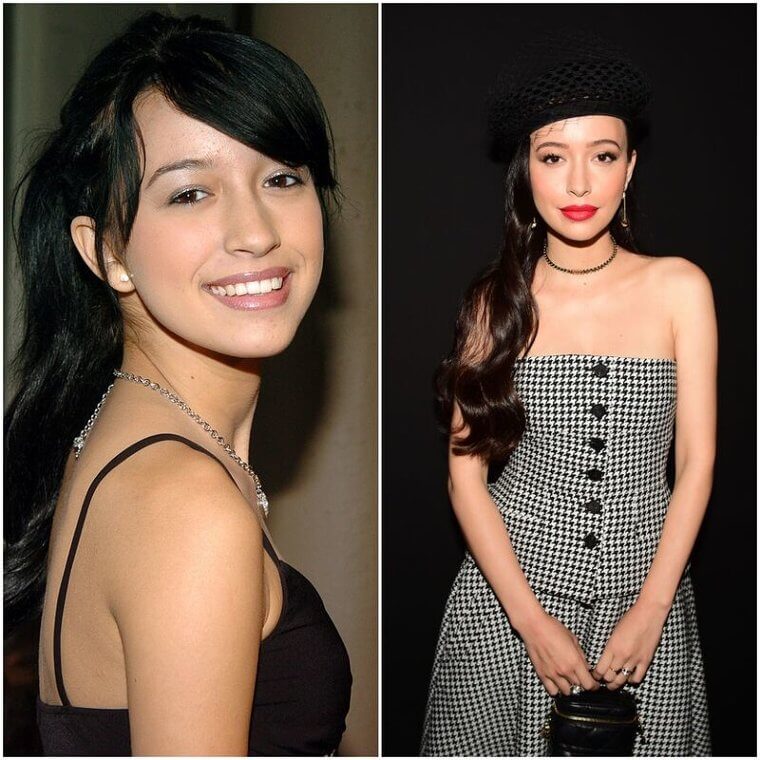 However, she really had her moment in 2020, when she starred in the Netflix biopic Selena: The Series as Selena Quintanilla herself, for two whole seasons. She has also had quite a high-profile relationship with her partner, David Boyd, from the band "New Politics". 

Dakota Fanning (Jane)
Despite joining the Twilight cast as Jane when she was just 15 years old - Fanning already had a pretty prominent career, having started out at the young age of seven. She broke onto our screens as Lucy Dawson in I Am Sam - for which she incidentally became the youngest nominee in SAG history.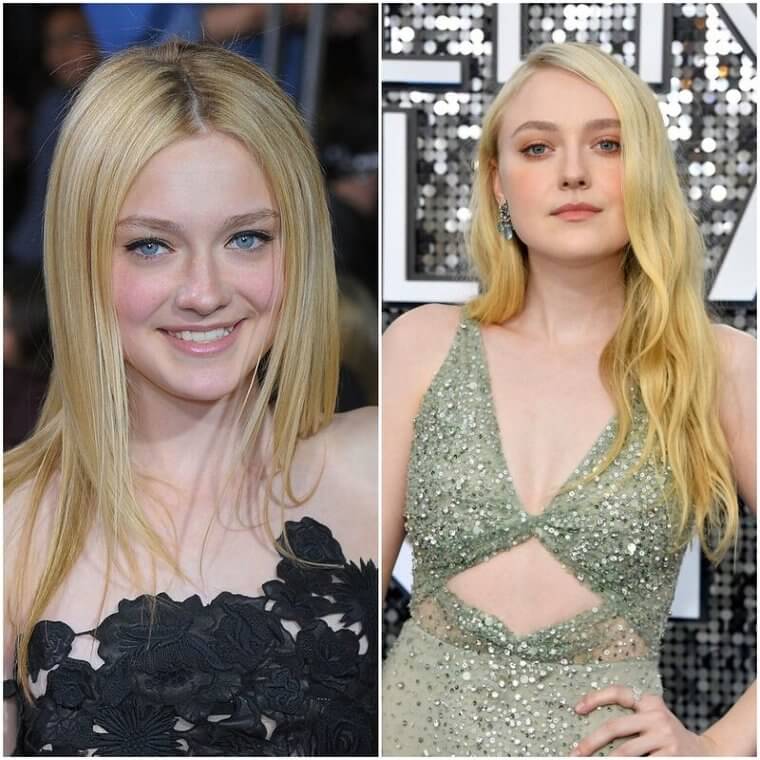 Since then she has flitted through Twilight and onto a host of hits - including Ocean's 8, Once Upon a Time... in Hollywood, American Pastoral, and The Nightingale - which she appears in alongside her sister. 

Mackenzie Foy (Renesmee Cullen)
Playing Edward and Bellas's daughter, Foy broke into the series late in the game - joining the cast for The Twilight Saga: Breaking Dawn–Part I. And considering she was only ten at the time, it's no surprise that this was her film debut.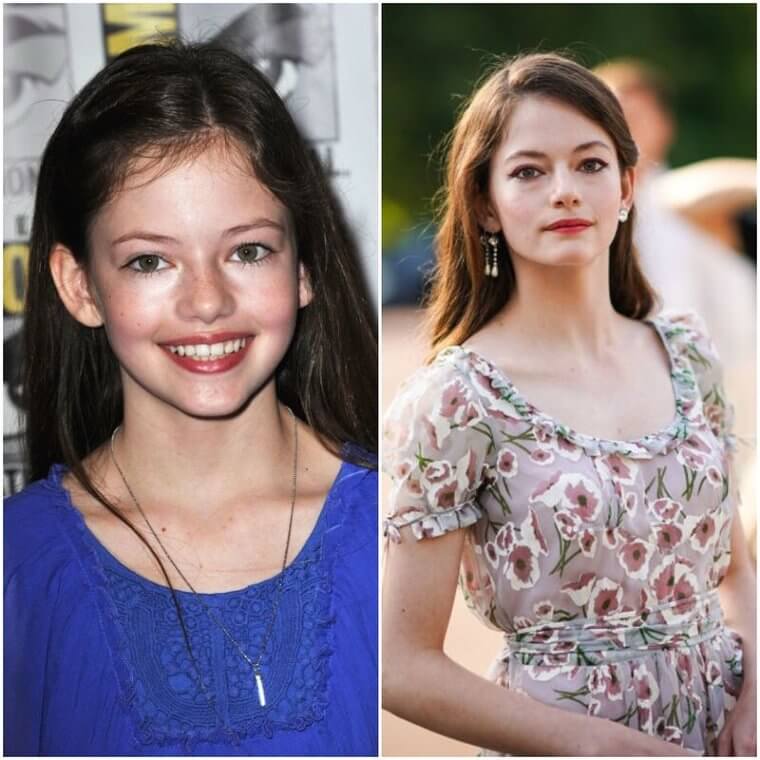 It was a very successful one though and launched her career well, as she has since featured in Interstellar, The Boxcar Children, The Cookie Mobster, The Nutcracker and the Four Realms, and Black Beauty - which we imagine she loved as she is known to be a keen horse rider and has also worked with "The Wild Beauty Foundation". 
The Twilight franchise has defined a generation, and it wouldn't have been the same without its iconic stars and starlets. Among those, leading men Robert Pattinson was arguably THE biggest hit to come out of these movies! Here are some amazing facts about this Hollywood heartthrob!

Hollywood's Most Famous Vampire: Robert Pattinson
For most people, Robert Pattinson will always be Edward Cullen, the vampire from the Twilight film franchise who made Vampire movies sexier than they already are. Despite mixed reviews, he shot to fame overnight and became one of the most famous actors in Hollywood. His acting wasn't the only thing he became known for. His fiery love affair with Kristen Steward was also the talk of the town but the two didn't last and Pattinson opted for a more quiet life in a new home to go with his new life.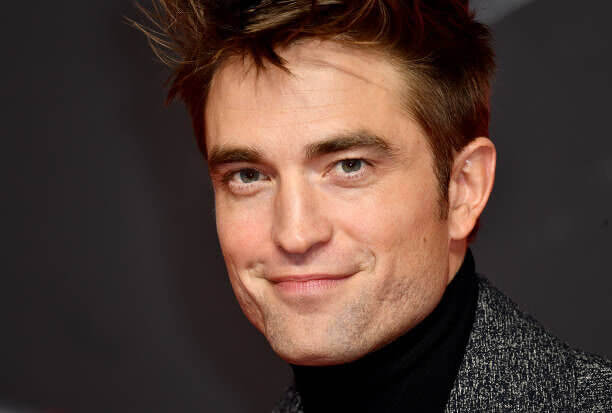 Pattinson might be best known for sucking blood to survive, but in reality, he is a vegetarian who can speak a bit of French. Just your average Joe? Let's take a look at 30 facts about one of Hollywood's most mysterious actors.

Just Another Young Kid Growing Up?
Robert Thomas Pattinson got up to the same shenanigans as most kids, well, perhaps a little more than others as he was expelled for stealing porn magazines and selling them at school when he was 12. Some might see this as great entrepreneurial skills, while others might be outraged that their children were exposed to porn at 12, and not at an earlier age through the internet like "normal" kids.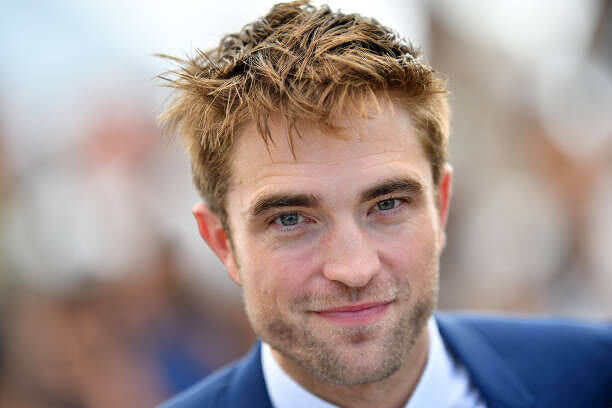 We apologize for our sarcasm, we're just aware of how drastically the world has changed when it comes to children and their ability to access any information. Aside from his expulsion, he grew up humbly with a mother who booked models for an agency and a father who was dealing in vintage cars. He was born in London. England on May 13, 1986, as one of three children. 

His Father Encourage Him to Join the Theater
Due to being an unbelievably shy child, his father encouraged him to take part in the theater. Pattinson joined the Barnes Theater Company and auditioned for "Guys and Dolls" at the age of only 15. He was cast in his first role as a Cuban dancer but without having to practice any lines as his whole character was just dancing and did not talk. He then landed a lead role in the play "Our Town".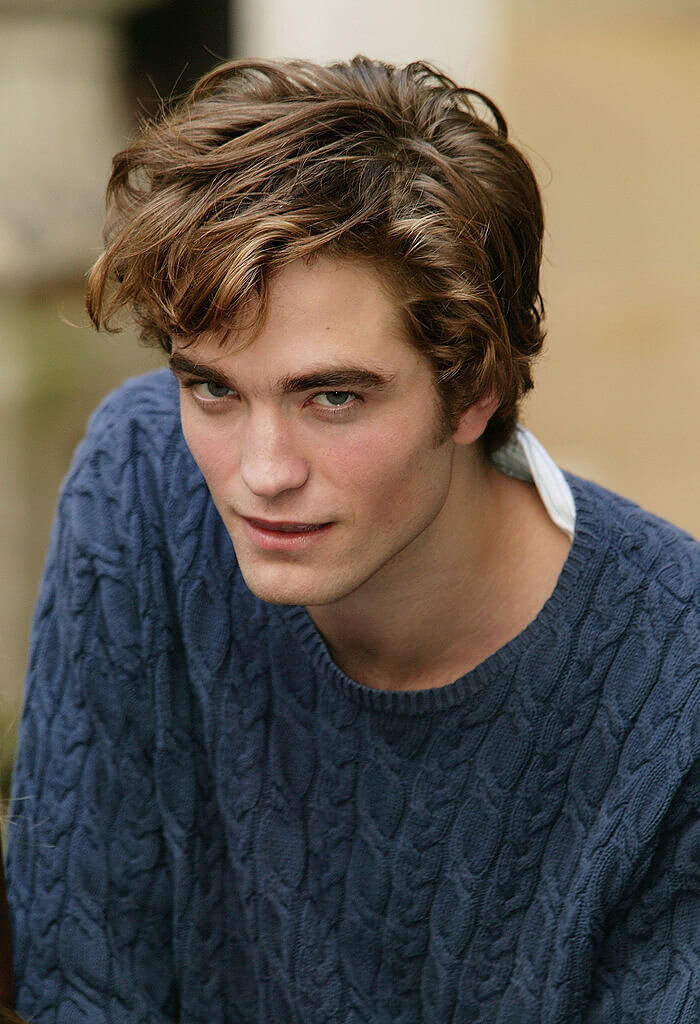 After that, he starred in "Tess of the d'Urbervilles", "Anything Goes", and "Macbeth". Theater clearly did him well as he grew into becoming a brilliant actor able to execute a whole array of acting styles. Theater worked for him too in the sense that it definitely helped him get over his shyness and other insecurities he otherwise would not have had the opportunity to face had his father not encouraged him.

Music and Modeling
One could say that Pattinson was destined for fame as his modeling career started when he was only 12-year-old. His early modeling career probably could have had a lot to do with his mother, Clare Pattinson, being a booker for a modeling agency. You could argue this fact but when you look at the man, one cannot help but assume that he would have easily become a model without her help.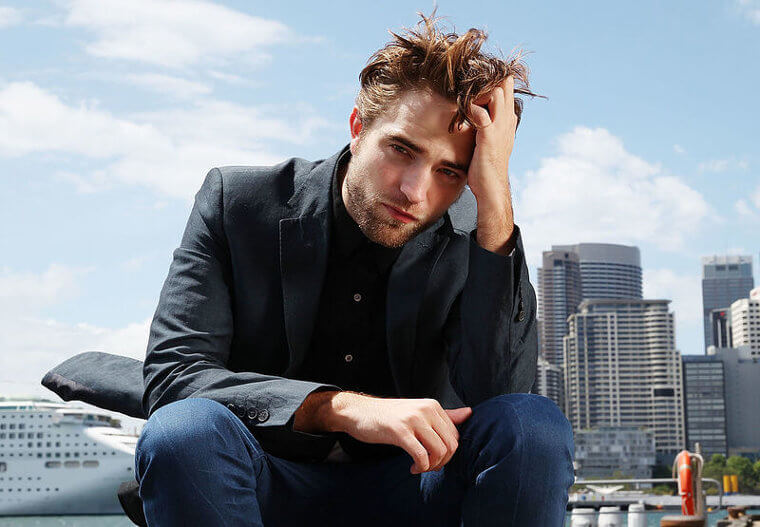 His modeling was short-lived though and only lasted four years before Pattinson got into music. He performed gigs around London with his acoustic guitar performing under the stage name "Bobby Dupea '' as a solo act, and under the name "Bad Girls" with his full band. Pattinson's musical abilities as a songwriter, singer, piano, and guitar player are so well advanced that he even sang on two of Twilight's soundtracks which he also co-wrote.

He Was the Youngest of Three Siblings and the Only Son
Being the youngest of three siblings, and being the only brother, his two older sisters would dress him up as a girl and introduce him as "Claudia". Pattinson recalls being bullied by his sisters with innocent banter and dress-up until he was 12-years-old. This was around the age Pattinson started modeling. He claims the reason why his modeling career only lasted for four years was that he started looking too "manly" around the age of 16.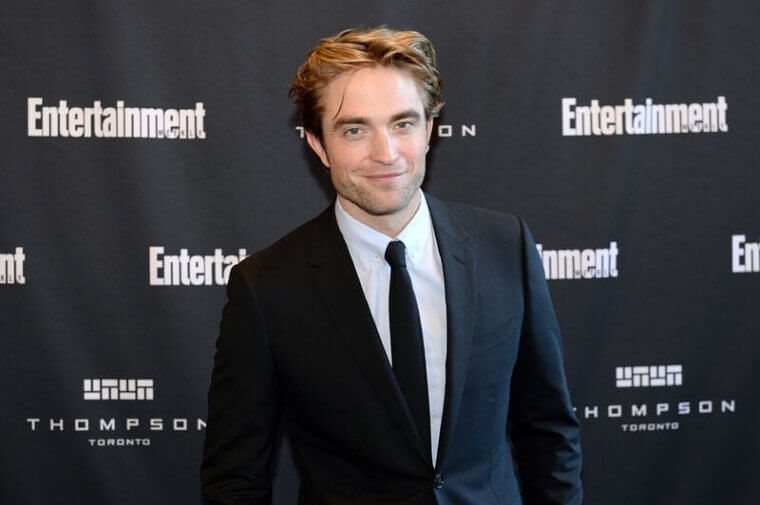 This ending to his modeling career was not a train smash as Pattinson had already started his acting career a year prior in a London theater club at the age of 15. He kicked off his film career with a bang when he played Cedric Diggory in one of the best fantasy film series ever made, Harry Potter and the Goblet of Fire, back in 2005.

Proving Himself Not Only as Hollywood's Hottest Vampire
By 2008, Pattinson was named one of "People" Magazine's sexiest men alive. Between 2008 and 2012 he gained worldwide recognition as Edward Cullen in the most-watched Vampire Film Series on earth, The Twilight Saga. The films grossed around $3.3billion worldwide and by 2010 "GQ '' named Pattinson 'Britain's Best Dressed Man'.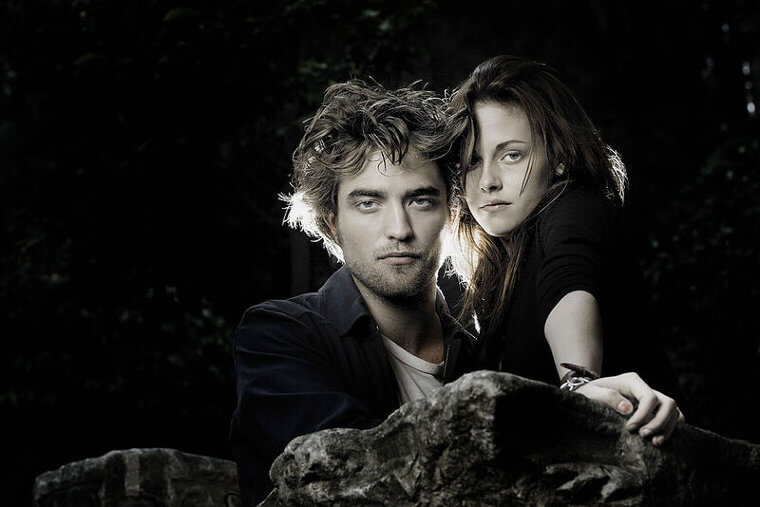 The Twilight Saga instantly made Pattinson a world-famous Hollywood actor and heartthrob overnight but he was adamant to prove himself as not only a vampire or a weird fantasy character but was also able to execute more serious roles.  It was during 2010 that Pattinson starred in Remember Me and Water For Elephants alongside close friend and fellow actress, Reese Witherspoon. Proving his impeccable acting skills in more serious roles, or realistic roles.

He Made up a Story About a Dead Clown
No one, including Robert Pattinson himself, knows why, but he made up a story about seeing a circus clown die. He told people that it happened during his childhood and that it left a disturbing image in his memory. This was all admittingly done while promoting a carnival-themed movie called Water for Elephants. He co-starred alongside long-time friend, and Hollywood actress, Reese Whitherspoon. She was also a close friend to Pattinson and helped him tremendously during his breakup with Kristen Steward.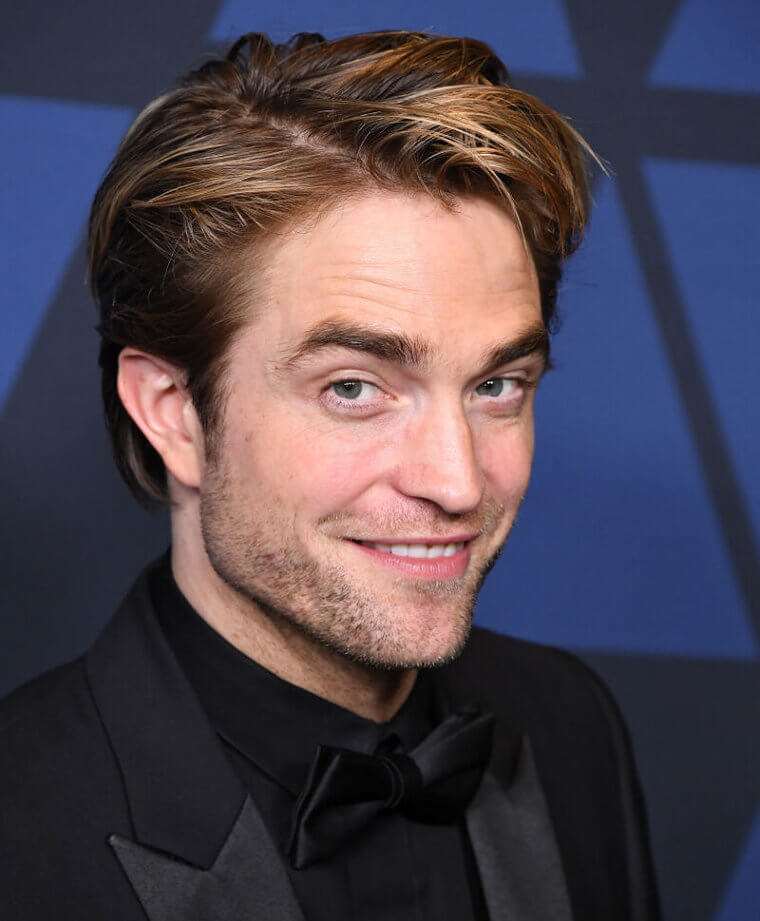 "I don't know why I said it!" was pretty much all Pattinson had to say after coming clean about the matter. Perhaps it could have been a publicity stunt, or perhaps, he's just a creative genius with an overactive mind, like most people in Hollywood. We guess he had the integrity to be honest about lying about it, which is more than most can say about most Hollywood actors and their absurd behavior.

Flexible With the French Flair of a Three-Year-Old
Pattinson claims to be able to speak a tiny bit of French. It's so little that he compares it to the language capabilities of a three-year-old. Now, we don't know if this is some major accomplishment, but we can't speak more than three words of French, so we guess it is? Aside from his small French flair, he is also incredibly double-jointed.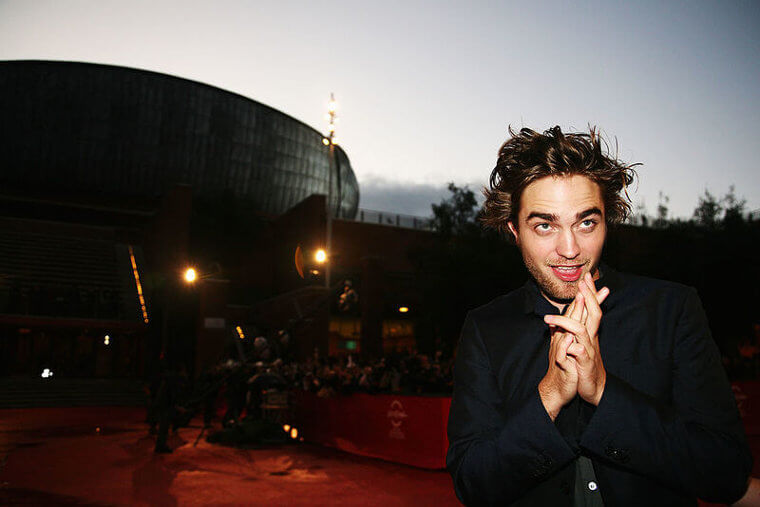 He is so extremely double-jointed in his fingers that he broke his nose three times due to not being able to stop the balls with his fingers when trying to stop them from hitting his face. His fingers would bend so far back that he just ended up getting smashed in the nose anyway, most likely, with his own fingers. 

A Personal Email to the Safdie Brothers
In the film, Good Time, directors wrote a part, especially just for Robert Pattinson. Mainly because of the personal email he wrote the Safdie Brothers. Pattinson fell in love with a still shot taken during one of their previous films, Heaven Knows. Just that one photograph captured Pattinson's attention and made him want to be a part of the next film, without even knowing what it would be.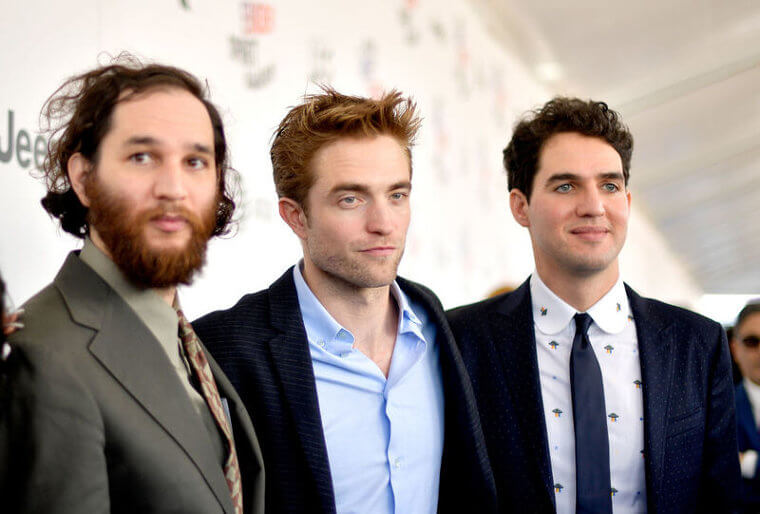 His personal email expressed how intrigued he was by what they were creating and that he would be honored if they considered him as part of the next. The Safdie Brothers were very honored by the interest of Robert Pattinson, and not too long after, it all came together and Pattinson's role together with the movie was born. It only takes one image to change the course of history or a person's life forever.

Strange Questions Get Strange Answers
"Any jars filled with urine lying around, Mr. Pattinson?" At one stage of Pattinson's career, he was asked a very strange question but the public, and even though it took some time, the man eventually answered. His answer was "many times". Now, what was the actual question? Well, we're not sure exactly, but it was something along the lines of... "Have you ever urinated in a jar while in your car?"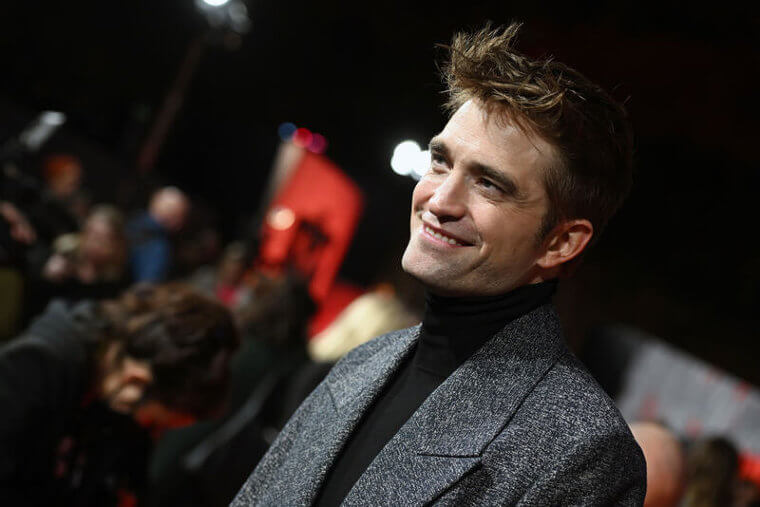 So now we can safely assume that Robert Pattinson has jars of urine in his car after a fun trip and clearly no need for "nature-stops'', especially not when he's in a hurry. From all the crazy things we've heard about celebrities and selling their ad objects like Justin Timberlake's half-eaten toast, and Lady Gaga's false nail, we wouldn't be surprised if Pattinson sold a jar of his urine on eBay.

He Comes From a Very Interesting Bloodline
Pattinson's parents are just as interesting as him, with all his weird quirks and interests. His father, Richard Pattinson, imports vintage cars from the United States and knows everything there is to know about old models, inside and out. From the wheels to the future value, you name it, Richard Pattinson knows about it. Probably what made him so successful in what he does. His mother, Clare Pattinson, used to be the booker at a successful modeling agency.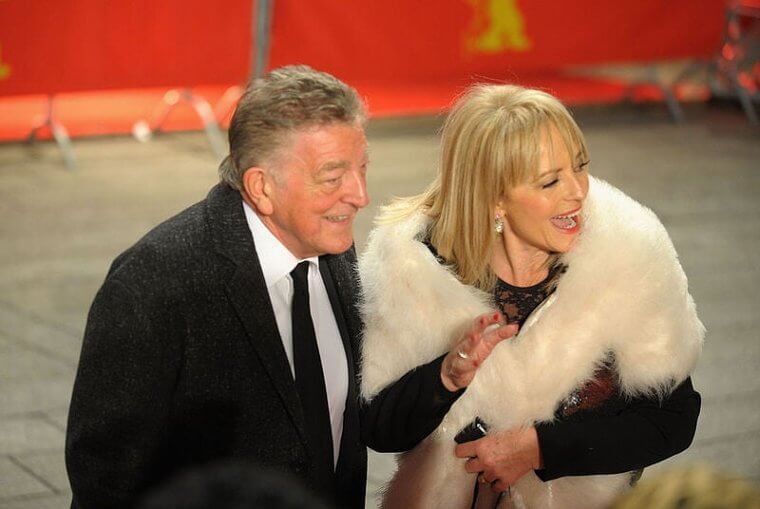 She has worked with some of the world's finest looking women, and it could not have been easy working in that industry of ego and heartbreak for some of the people trying it out as a first-time model. Either way, the Pattinsons have left their mark in some pretty interesting avenues.

He Did a 10-Hour Driving Course on the Film Set of Twilight
Weird to call it a "crash course" when you're learning about cars, but anyway, it is what it is. Robert Pattinson could not drive a car by the time he was cast to play Edward Cullen in Twilight. He had to go for many, many hours of driving courses to get "into the groove" as one scene requires him to drive a Volvo and it was also meant to have a sort of "crashing and speedy" element to it. He actually was given a 10-hour "crash course on how to operate the vehicle, right there on the film set of Twilight.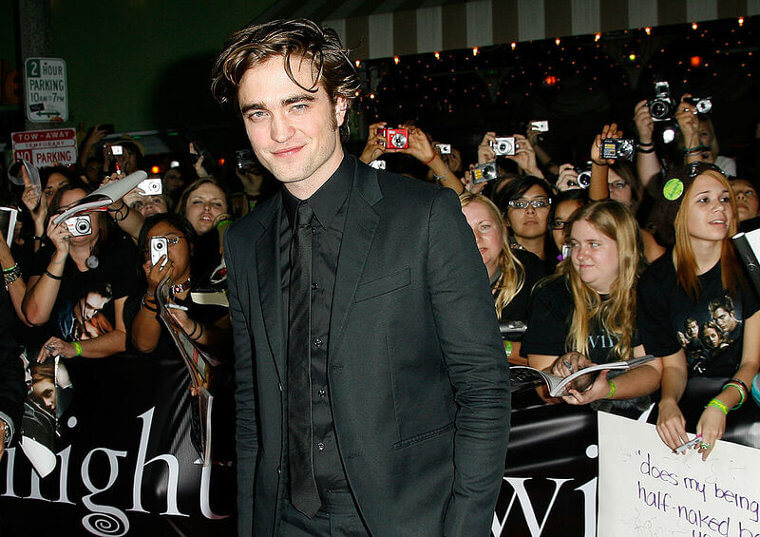 We are pretty sure that there are many people out there who would have paid big money to also have their driving lessons done on the film set of Twilight? Imagine driving in between all those fangs and golden eyeballs.

Pattinson Is Now a Life-Sized Wax Figure
If being a world-class celebrity isn't enough, Madame Tussauds' collection of wax figures now rocks Robert Pattinson as a life-size wax figure too. Want to have your photo taken with him? Well, problem solved, you can have your photo taken with, well, him, but not him. He might not be able to smile wider or return the hug, but he will be in the photo nonetheless. Apparently, the figure took four months to make and also cost a pretty penny.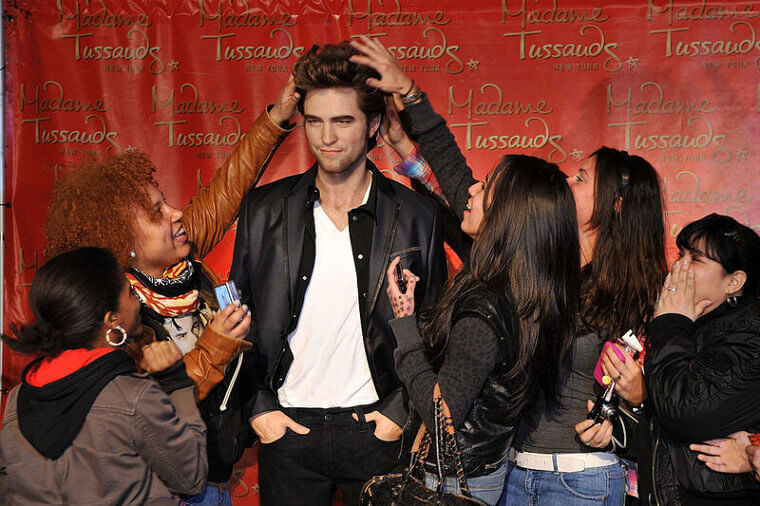 They stated it to have cost a whopping $220,000 to create. Robert Pattinson's wax figure now stands tall alongside those of Miley Cyrus, John Travolta, the Osbournes, and Woody Allen. The figure rocks his scruffy trademark of unkempt hair while donning a casual outfit of black pants, a dark gray jacket with a black button-up, and a white V-neck T-shirt underneath it.

Robert Pattinson Has It All, Including an Asteroid
As if a ton of awards, Hollywood status, a life-sized wax figure, new love, and new home weren't enough for him, someone named an asteroid after Robert Pattinson. A Russian astronomer discovered a giant crater and very promptly gave it the name: 246789 Pattinson '' after the legendary actor himself. The steroid was named after its discovery in 2014, a year after his final break up with Twilight co-star, Kisten Stewart.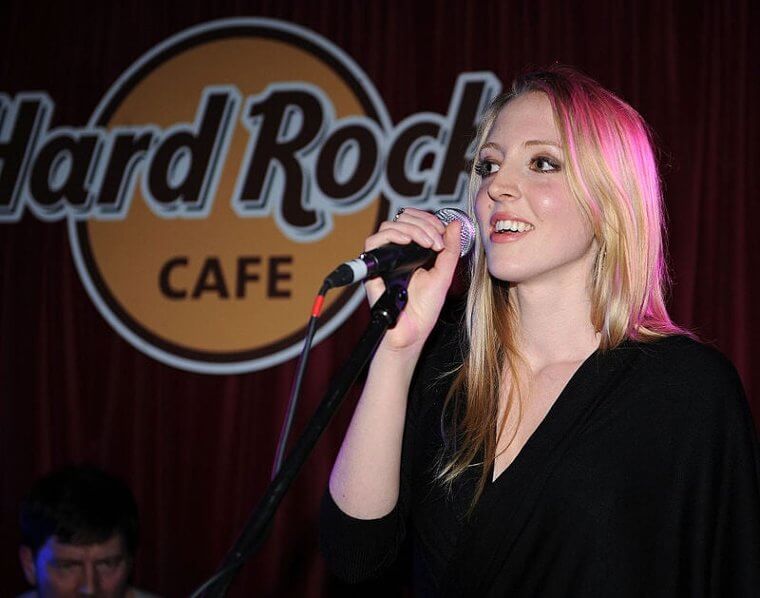 So, aside from having an asteroid named after him, just another thing to add to his already very impressive repertoire, Pattinson's sister, Lizzy Pattinson, is also a very well-respected English singer and musician. The musician's blood definitely runs in the family and luckily they grew up inspired to take music lessons by their creative parents.

He Wanted to Quit Acting Altogether
During the early days of Robert Pattinson's acting career, he landed a whole bunch of small, random roles. His small parts were in movies such as "Vanity Fair" and "Ring Of The Nibelungs". Unfortunately, his scenes were all cut before production came to an end, every single one of them. It was only until he landed the part of Cedric Diggory in the film Harry Potter and the Goblet of Fire in 2005, that he became widely noticed.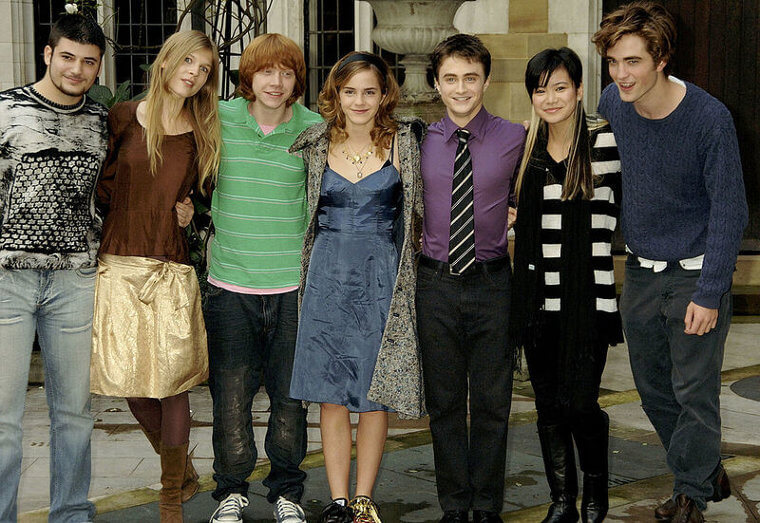 The part was so big he was named that year's British Star of Tomorrow by The Times. His persistence and dedication to pushing through the "let-downs" are what landed him his massive, soon-to-come stardom. Pattinson was actually contemplating leaving acting altogether before this role in the Harry Potter film series came along.

Not That Handsome In His Own Eyes
"I don't know if I could ever really be cast in a heartthrob role apart from 'Twilight', which I didn't really know was a heartthrob role. I really don't feel I am one." Being voted as Vanity Fair's "most handsome" man in the world" while Angelina Jolie won "most beautiful woman in the world" says a lot, Robert. He also played Reese Whitherspoon's love interest in the film, Water for Elephants in 2011, making both women and men find him even more irresistible.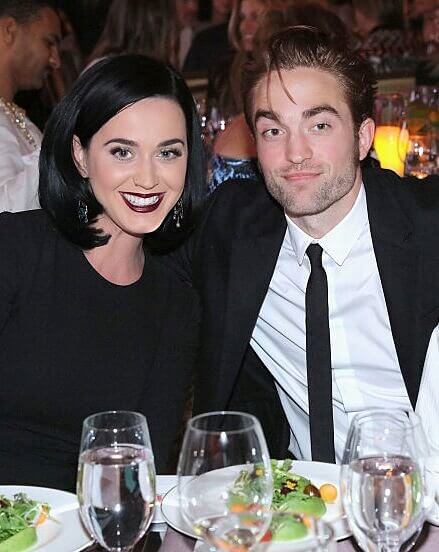 Not only is he a heartthrob, but so are his friends. Katy Perry is one of Pattinson's closest friends who helped him tremendously during his very public, embarrassing, and very heartbreaking breakup with Kristen Stewart. Robert, you're a heartthrob, so just accept it, mate. 

He Despises His Nickname
Most people really love their nicknames, especially when it's a shortened version of perhaps a very long and tediously long birth name. Others despise their nicknames because it result from some crazy embarrassing event that led them to be christened with a name posing as a constant reminder of it. In the case of Robert Pattinson, nicknamed "R-Patz '', he doesn't have an embarrassing event connecting him to the nickname, it's hugely out of respect and love for his name given at birth that he despises it.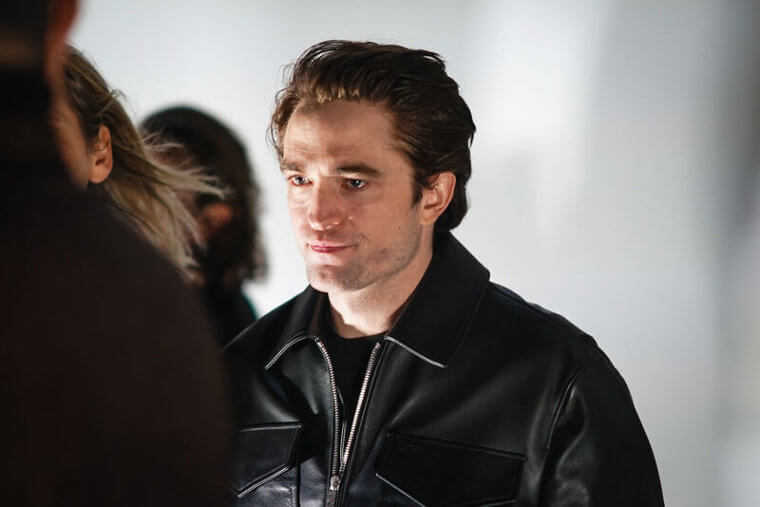 He admitted to wanting to physically "strange" people when they would call him this. As innocent as they mean it, perhaps wanting to sound "closer" to him as a friend, he hates it. The name sounds stupid to him and he is just old-school (and British) when it comes to the correct use and importance of his name. 

His Deep Love for Cinnamon Cereal and Firing Rings
One cannot help but ask, how does a former vampire actually relieve stress? Robert Pattinson admits that he really loves letting off steam at the firing range. He fires rounds at the Los Angeles Police Department shooting range as a, what he admits to being a "weird" hobby. He also claims to do this quite frequently for his relaxation and pleasure. We're not sure why he would choose to go to a firing ring when he can't even handle people calling him by a really cool nickname, but that is just our opinion.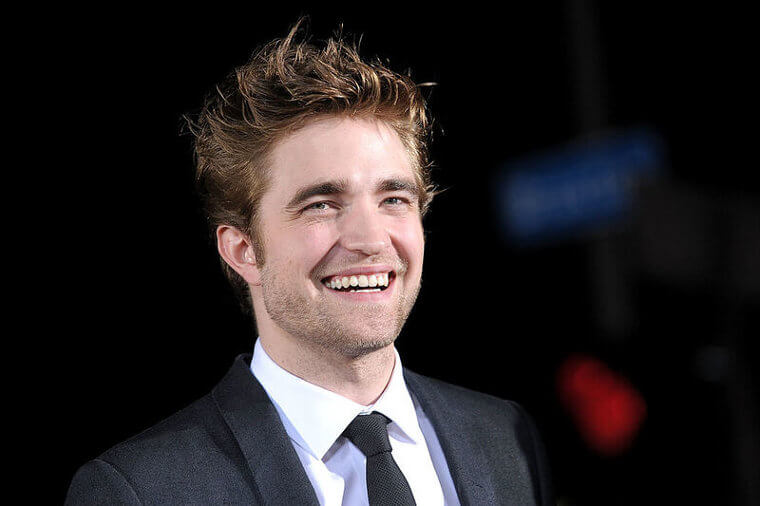 Speaking of weird obsessions, he also has a deep love for Cinnamon Toast Crunch cereal. It is so known around Hollywood that well-known reporter George Stephanopoulos even tried bribing the actor with the cereal in exchange for opening up about his break-up with Kristen Stewart. Needless to say, Stephanopoulos's plan did not work.

Hips Don't Lie
Pattinson is also a sucker for the show, Cops. He says that the series is his favorite and aside from being very interested in weird films with twists and animation, rooted in the mystical world of sci-fi and drama, he really enjoys and good old cop show which also adds to that 'bad boy' element, just not the blood-sucking, teeth, and immortality kind. On that note, he brought his "bad boy" elements out in his music and brought Catherine Hardwicke to tears with the music he helped produce for The Twilight Saga.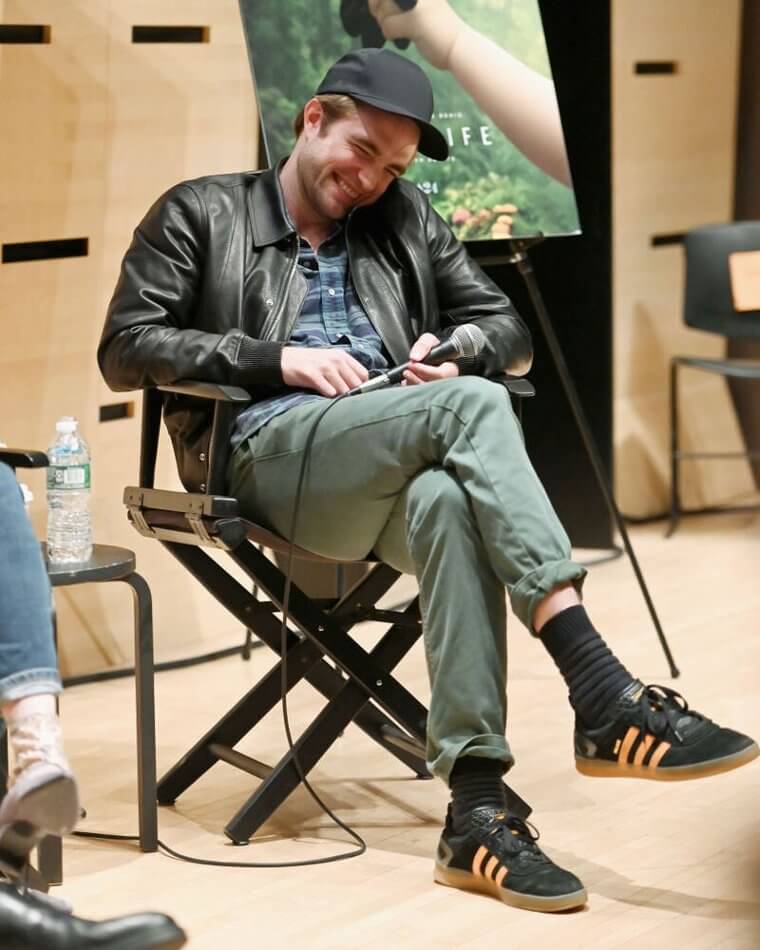 She claimed to have been so moved it literally made her cry. If only he was as proud of his hips as much as he was about his music. Pattinson has a "thing" about his wide hips. He doesn't like them, even to the point where he refused to undress in a scene shot around the pool.

A Petition Signed by 75 000 People to Not Have Pattinson Play Edward Cullen
It's hard to imagine Edward Cullen being played by anyone else aside from Robert Pattinson. Some people who have read the books before the movies were made, were distraught when they found out that their beloved Edward would be played by Robert Pattinson. People were so furious, that they even signed a petition to say that they did not want him to be cast for the role.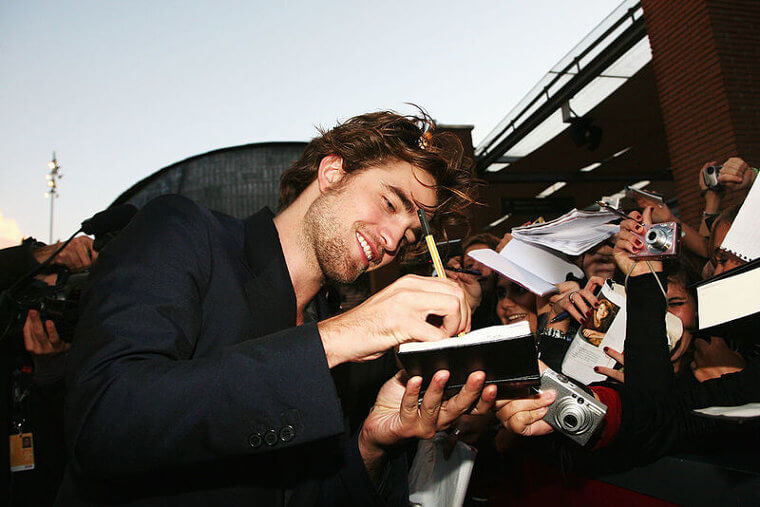 Turned out that a whopping 75 000 ended up signing the petition. In the end, the producers and film directors believed otherwise, and so, Pattinson became the vampire who rocked our worlds during the late 2000s'. We're pretty sure that most of them wished they never signed the petition after they saw what a great job he did at playing the part.

Fans and Their Need for Photographs
The Twilight Saga was such a major hit that fans were giving their babies to actors heading towards the location of their filming. People were going to crazy lengths to get their piece of the stars. One day, a fellow actor brought a fan's baby with him to set to have their photo taken with Robert Pattinson. Being the nice guy that he is, Pattinson didn't hesitate to imitate biting the baby's head with his fangs for the photo, acting completely in character to make the photo more entertaining and realistic.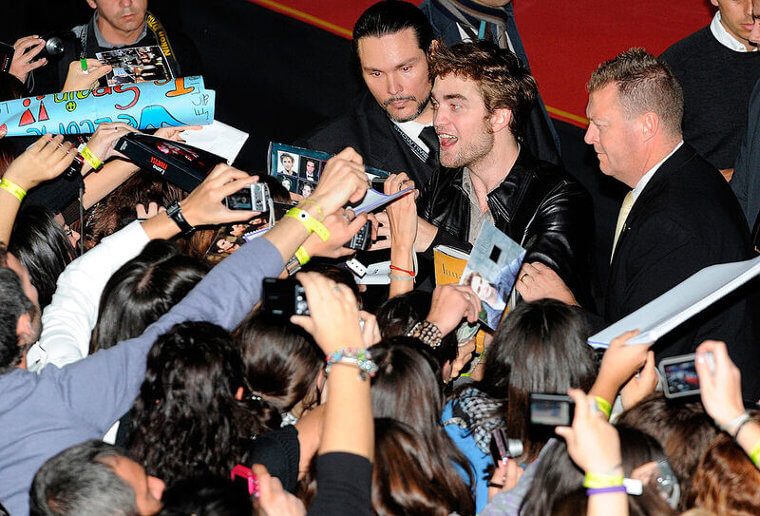 On reflection, the thought of the photo now makes Pattinson feel slightly uncomfortable. As he recalls: "somewhere out there is "a photo of me biting a baby's head" he said in an interview. The fans were going crazy, stalking the actors everywhere around every corner and camping outside of film locations.

The Twilight Saga and All Its Other "Sagas"
Throughout his acting career as the legendary vampire, Edward Cullen in Twilight, he earned a basic salary of $25 million per film until being offered backend revenue for the final two movies. That kicked his earnings up to a whopping $40 million for each of the films. By 2011, Pattinson landed himself on 'Vanity Fair's Top 40 Earnings list as number 15 with earnings of $27million.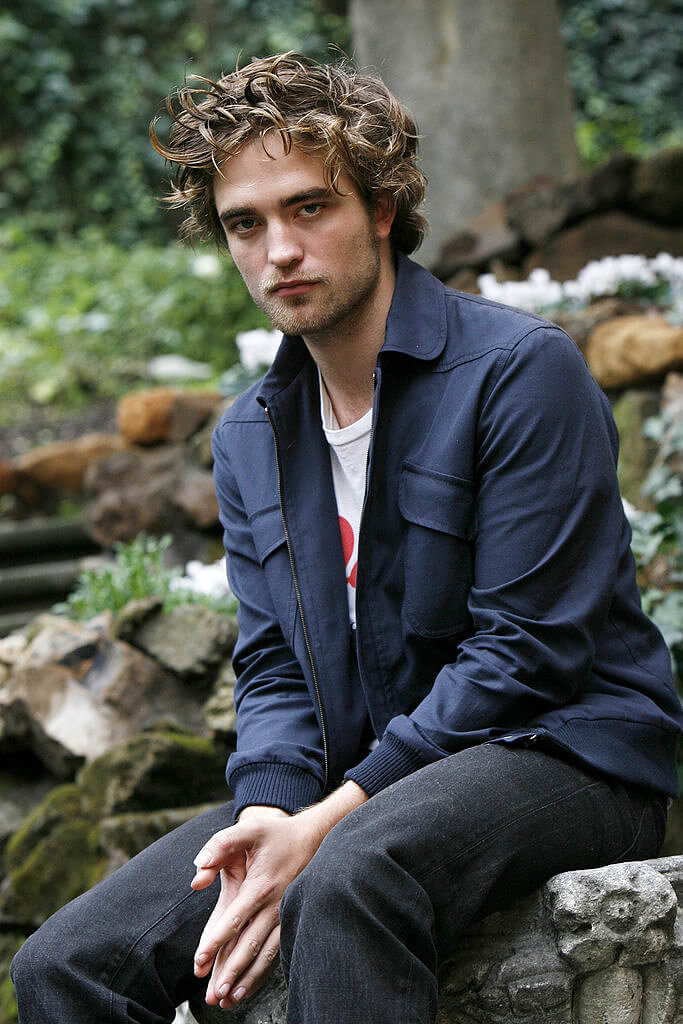 Pattinson's earnings certainly skyrocketed with his portrayal of Edward Cullen even though he admits to not doing much evolving during the years of starring in Twilight. He referred to his role as "dumb" and even hurt himself during the filming."I wasn't even doing a stunt. I was just trying to pick up Kristen Stewart and I almost tore my hamstring because I hadn't been doing enough squats."
The "Orange Blobs"
Many things went into making the young star look more like a vampire rising from the dead. Aside from the obvious flashes of a serious lack of sun, skin powder was used to give him that white skin tone, as well as what Pattinson refers to as "orange blobs''. He is referring to the yellowish contact lenses he rocked in every film. The lenses enhanced the piercing stare he often gave anyone threatening his beloved Bella, or anyone of his Cullen family members, which as you find out, are practically the same thing.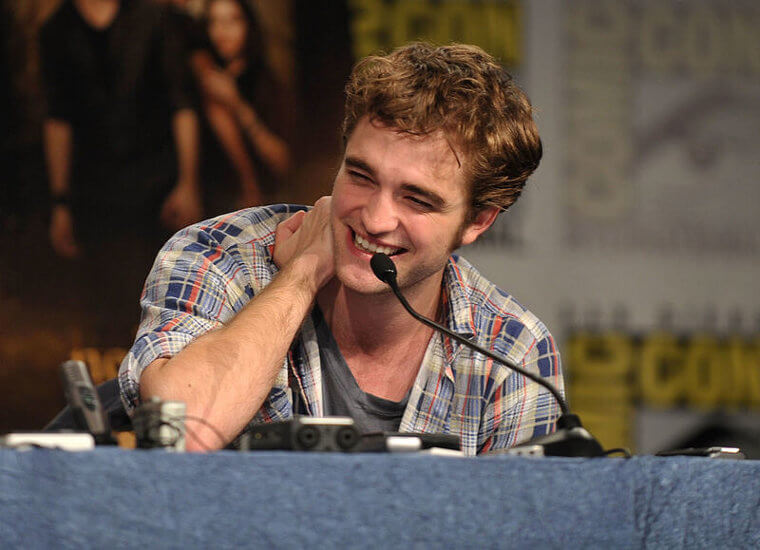 The contacts certainly added to his magnetic charm and his heartthrob status around the globe. During the filming of the Twilight films, Pattinson only got three days off to film the other film he starred in called Remember Me. With only three days to shoot all his scenes, he did an outstanding job. 

When Bella and Edward Became a Real Life Couple
Well, it's time to address the elephant in the room. Aside from their on-screen chemistry as the one human and one not-so-human famous Twilight couple, Robert Pattinson and Kristen Steward first got together in 2008. They started dating while on set, filming and kept things pretty under wraps for a whole two years before publicly displaying affection while together on holiday in 2010.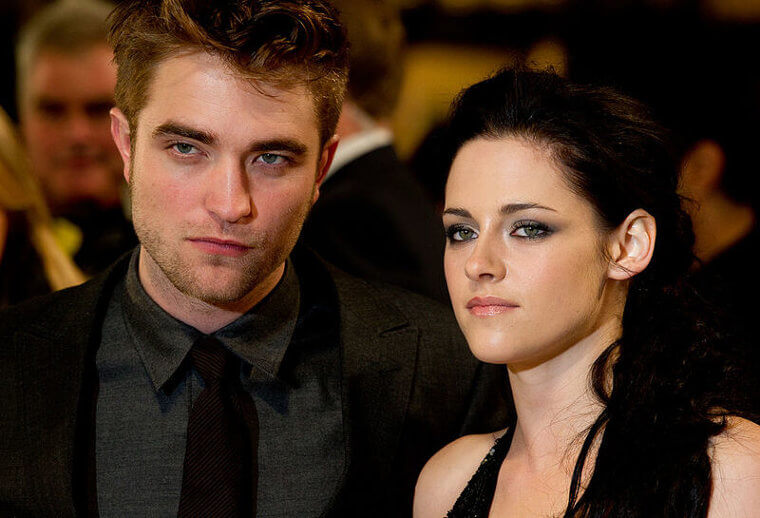 They were spotted just off the English coast with no holding back on their feelings for each other. Even though their relationship had not been made public when they first started dating in 2008, it became somewhat of an open secret around Hollywood. Their on-screen love affair became so famous that people were wanting them to be together in real life so bad that their relationship became more of a brand than a real relationship.

More Than Just an Onscreen Love Affair
By 2011, Pattinson's on-screen love affair with co-star Kristen Steward turned serious and the two moved in together. Pattinson spent $3.6million on a house in Los Feliz. The house is situated on an acre and a half of fertile land and was previously owned by the medical drama called ER actor, Noah Wyle. The house rocked five bedrooms, five bathrooms, high ceilings, and a massive koi pond.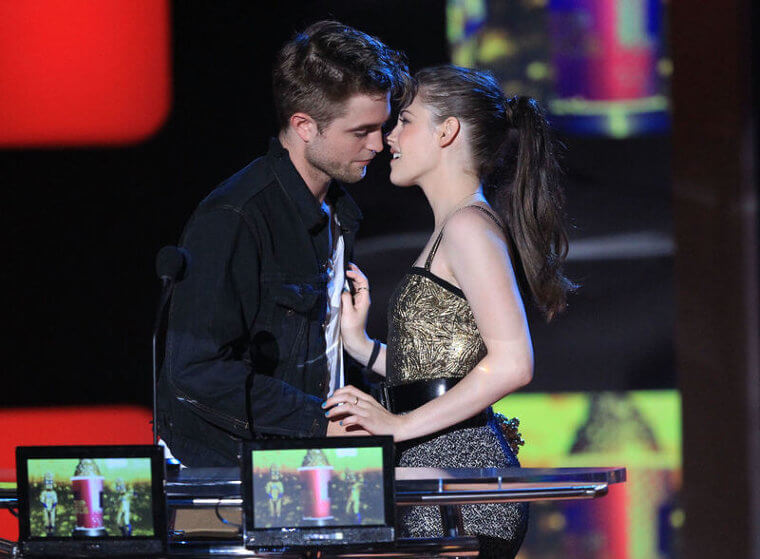 It was a fairytale home rocking a guest house as well as a pool table in the entertainment area next to a 150-seat media room, all overlooking a perfectly manicured backyard. Of course, the house was sold again after the two split. Though the pair got back together again, it wasn't long before they cut ties once and for all, and went their separate ways. 

Robert Pattinson and Kristen Stewart Call It Quits
Pattinson found out about his girlfriend's affair through the media when photos of Kristin Stewart and a very married Rupert Sanders were captured. The pair were kissing each other rather passionately indicating that it might have been going on a little longer than anyone could have speculated. The photos were taken in 2012, only a year after Stewart and Pattinson moved in together into a very expensive house in Los Feliz.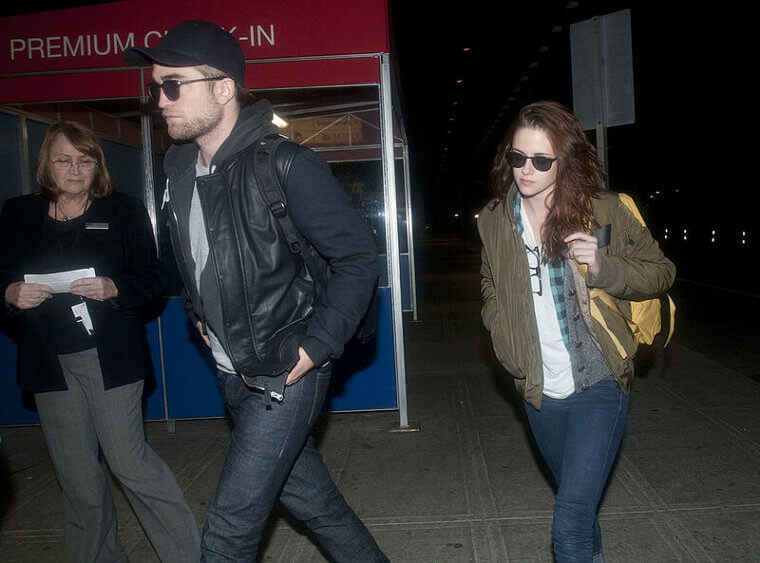 Rupert Sanders was the director of Snow White and the Huntsman, but the only huntsman on set turned out to be Stewart and Sanders. Both Stewart and Sanders gave public apologies for their inappropriate and inconsiderate behavior, but it was too late. However, after an inevitable breakup, Pattinson and Steward briefly got back together again in 2012 only to call it quits permanently in 2013.

More Awards, New Love and Greener Pastures
In 2013, the same year of the official, permanent break-up between the Twilight co-stars, Pattinson was named "Richest UK Celebs Under 30" for Glamour UK magazine for the second time. He was also named one of "London's most influential people of 2013" in Britain's London Evening Standard. "The Power 1000" is a long and very impressive line of people nominated for their hard work and financial rewards. It was a good boost for Pattinson's ego after the hard public knock he felt after the breakup.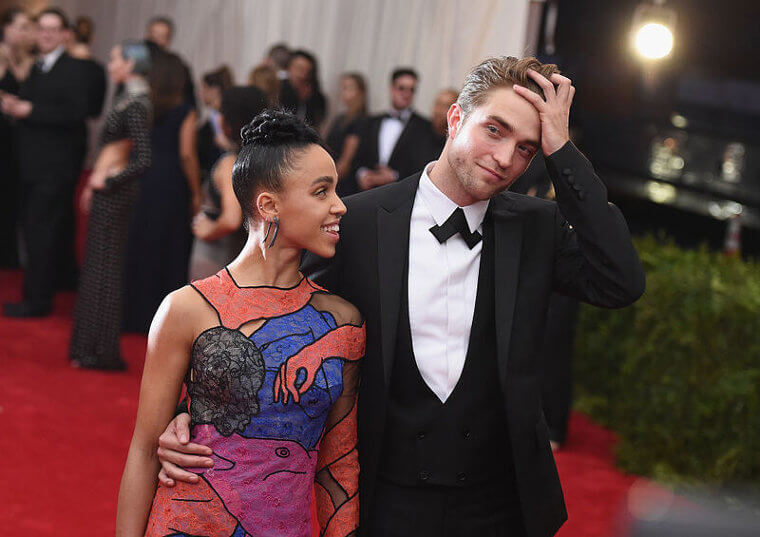 Not only did he get some pretty decent awards and nominations, but he also found love again. By September 2014, Pattinson and singer FKA Twigs began dating. It was the love he needed to shake off the old. Unfortunately, it lasted a whole three years before they too broke up, and moved on to supposedly "greener pastures." 

Suki Waterhouse
Robert Pattinson has been dating the model since 2018 but the two try to keep a low profile and have made only a few public appearances so far. They have been living together in London since 2020.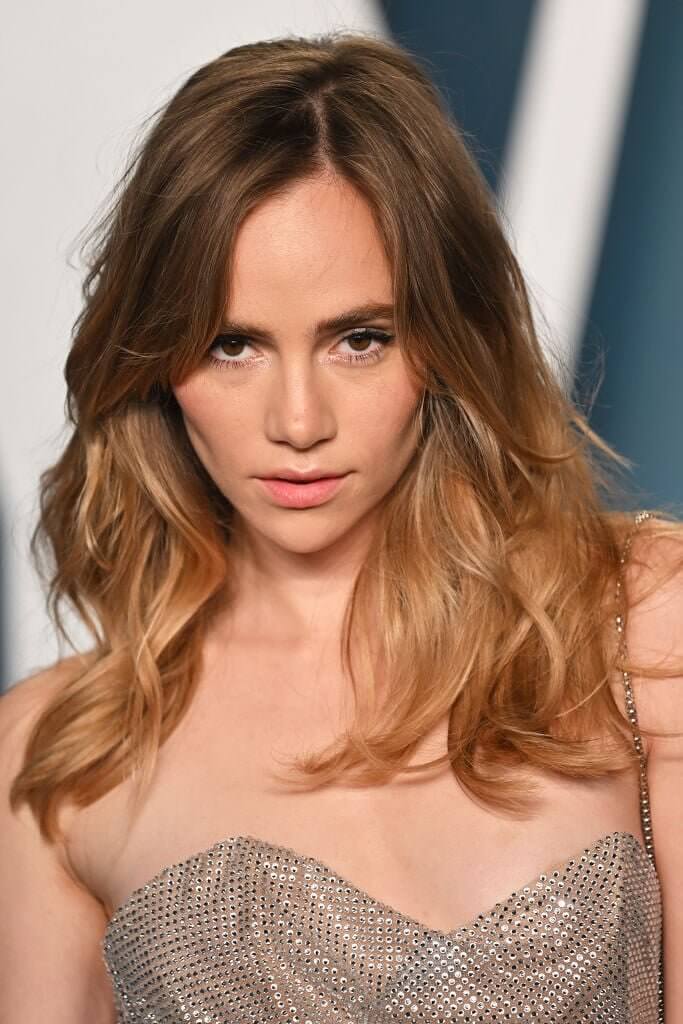 During The Batman press tour, Pattinson opened up about Suki Waterhouse, sharing, "I'm pretty sure she's not normally into watching superhero movies...And just seeing that it was capturing her attention the entire time, and then she held my hand and touched it [to her face] and I could feel a little tear. And I was like, 'No way!'"

Pattinson Became the First Ambassador of the GO Campaign in 2015
 "I've eagerly followed the growing impact GO Campaign has had over the years, on so many children and youth, and I love how tangible and transparent it is. They partner with some remarkable grassroots local heroes who are doing fantastic work but who lack the needed resources, and in places where a little bit of money can go a long way. I've been a donor and a supporter, and now I look forward to joining their efforts, so together we can give the opportunity to even more kids and young adults across the globe."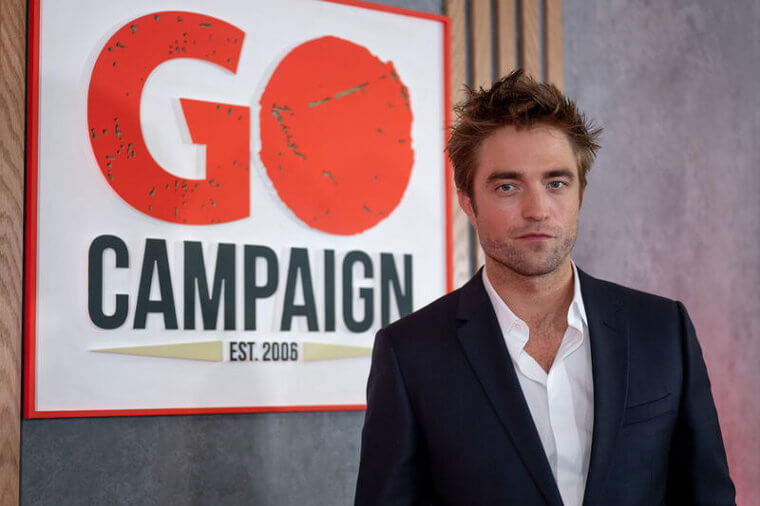 Pattinson became an official ambassador for the national nonprofit organization based in Santa Monica, California, United States. They focus on raising awareness and funds to help orphans and children in need not only in the USA but throughout the rest of the world as well.

Pattinson Now Lives in a New Home Rooted in Simplicity and Comfort
Robert Pattinson now lives in a Spanish-style house in Hollywood Hills. The simplistic home is worth $2.1765 million which he purchased in 2014 after splitting from Twilight co-star, Kristen Stewart and selling the house they both lived in. The house is situated at the end of a long, gated driveway and has two bedrooms and two bathrooms with a giant garden in the center of the property.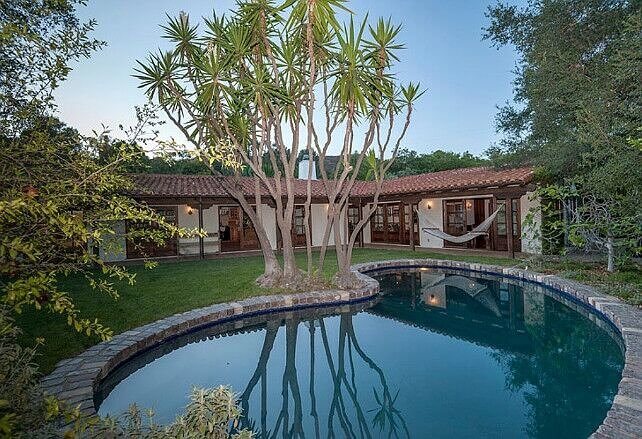 The many doors make it more of an open-plan structure with doors opening widely onto the garden for fresh air and copious amounts of sunlight. The Hollywood Hills home rocks a very seductive private spa and pool area. The 1940-square-foot property is secured with solid gates around to keep out the unwanted paparazzi and creepy trespassers, very important in the world of celebrities, especially around Hollywood.

Gorgeous Simplicity
Some people live in apartment blocks so tiny, that there isn't even space for their dog to poop. Not the rich and famous of the Hollywood elite. Pattinson's new home features 10,440 sqft of green grass, an open-plan home, luscious green grass, and a running walking space. His home was built in 1958, and is perfect for kicking back and relaxing after a long day on set or on one of his many promotional tours. His kitchen interior consists completely of pine with marble countertops.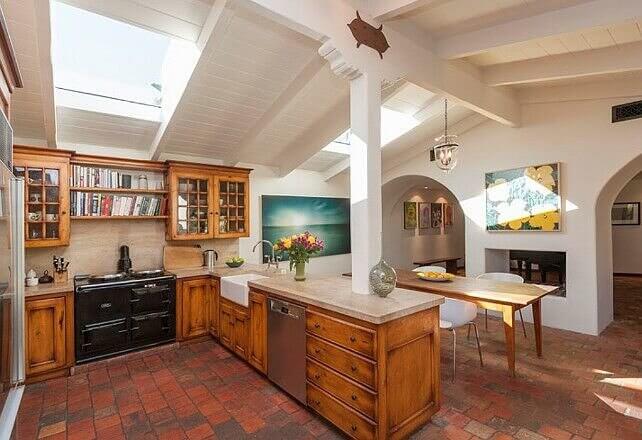 Next to the kitchen, he has a big fireplace to warm the place up during the cold winters, or just or just to set some ambiance. He has big bell jar lanterns in and around the place for extra mood and lighting at night as gigantic skylights bring in plenty of light during the day. The house is built to make you feel totally connected to the outside.

We Just Cannot Get Enough of Pattinson's Beautiful Home
Pattinson's home is sleek, modern, with a twist of musical influences as his instruments take up a massive corner in the creative's house. He displays an array of guitars and a piano while a massive library takes up the room next to it. His bedroom is cozy, warm and lets in a lot of light with all its surrounding windows. While lying in bed, he can, after opening giant wooden sliding doors, just look out onto a hammock and his enormous swimming pool.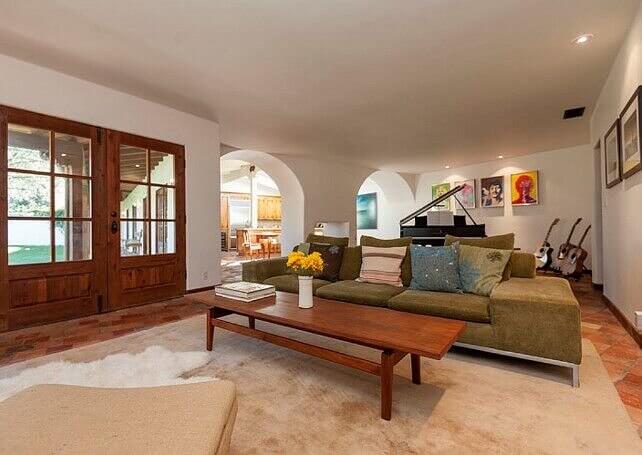 His bathroom to the master bedroom is told in big gray hexagon tiles adding to the sleek look. He also not only has a massive garden area, but he puts the area to good use with his vegetable garden supplying some of his fresh produce. He also has an array of pomegranate trees and incredible views of the valley.