Tyler Perry is a household name in the entertainment industry. He is practically his own industry, worth around a billion dollars, and is multitalented as a writer, actor, director, and producer. He did not get there overnight, though, and it took decades of hard work for Perry to get where he is today. His success today is the product of his perseverance. Let's deep-dive into the life of Tyler Perry.
Emmitt Perry Jr.
On September 13, 1969, Tyler Perry, born Emmitt Perry Jr. came into this world. He was born in New Orleans to parents Willie Maxine Perry and Emmitt Perry Sr. His father was a carpenter, and in addition to Tyler, there were two girls and another boy in the family. His home life was not always a happy one.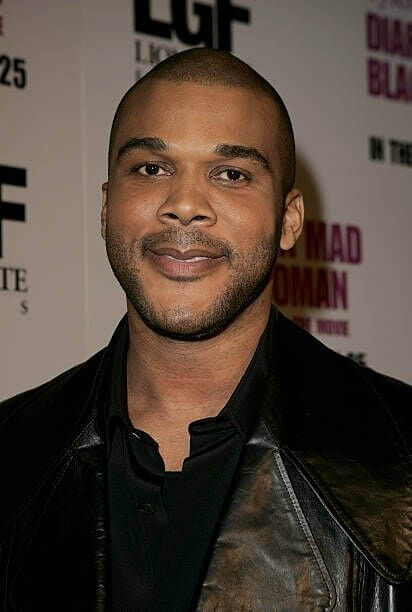 While his mother brought him to church every week, giving him a place where he was safe and away from the troubles of the world, his father was abusive. He described his dad, who was a carpenter, as a person "whose answer to everything was to beat it out of you." However, only many years later, Tyler unveiled a huge family secret that changed his entire life.
"My Mother Lied About My Biological Father"
In 2014, Perry revealed that Emmitt Perry, Sr., is actually not his biological father. "I love my mother to death but she lied to me," Perry said. He added that he was always suspicious of this because of all of the abuse that he endured from Emmitt. Perry's mother had always insisted that the was actually his biological father.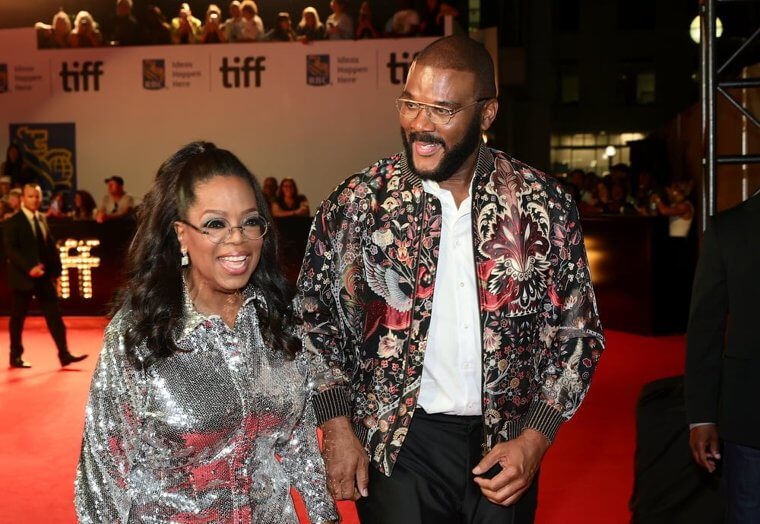 When Perry was interviewed on Oprah in 2010 he opened up about the details of the abuse in his childhood and shared that he took a DNA test with his brother, which revealed that they did not have the same father. He then took a test with Perry, Sr., confirming what he already suspected. Tyler said that he is still looking for his real father.
More Abuse
Tyler's "father" was not the only person who abused him. Up until the age of ten, he was molested by four different people, including three men and a friend's mother. He said that he "didn't tell a soul" and that he "felt completely guilty about it. Felt betrayed." He got through these tragedies by focusing on the future and adopting a tough demeanor.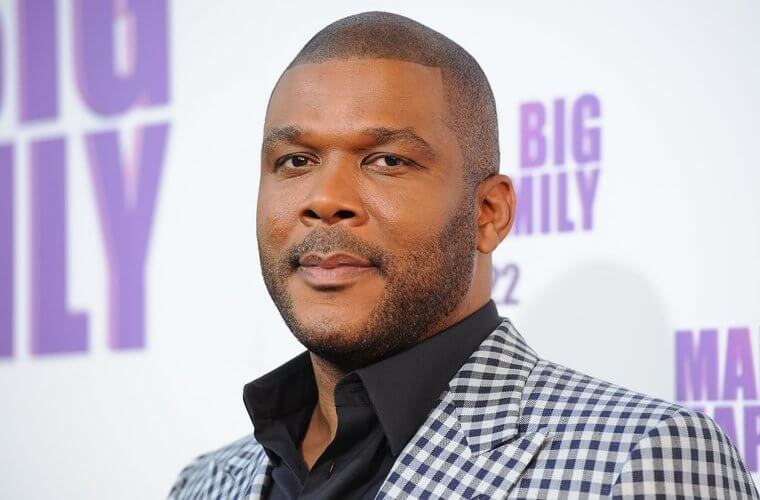 "I just moved through it," he said. "Go onto the next thing. 'Boys don't cry, shut up and move on. Holding on to all of that, not knowing what to do with it, there was a lot of anger in my teenage years, in my 20s. A lot of anger, a lot of confusion, a lot of frustration trying to just be okay," Perry attempted suicide again at age 22.
Going to Work
Perry was always smart, and he did well as a student. However, a tiff with a counselor led him to be booted from his high school. He got his GED but did not continue with his education after that. Instead, he got to work and supported himself with a series of odd jobs. He worked as a used-car salesman, bill collector, waiter, bartender, and more.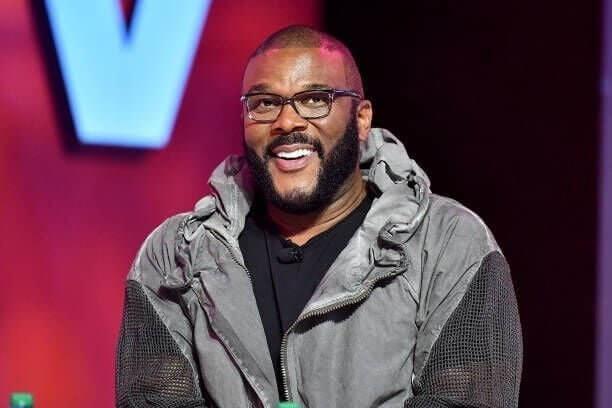 The paychecks from these jobs were not always enough to really support himself, though. Things were very desperate at times, and he even had to sleep in his car, which was undoubtedly not very comfortable. He once asked half-jokingly, "Can you imagine a 6-foot-5 man sleeping in a Geo Metro?"
I Know I've Been Changed
Tyler moved to Atlanta when he was around 20 years old, and in that period of his life, a great change occurred when he watched an episode of Oprah that encouraged writing as a way of working out your issues. Those writings eventually morphed into his first theatrical production, I Know I've Been Changed.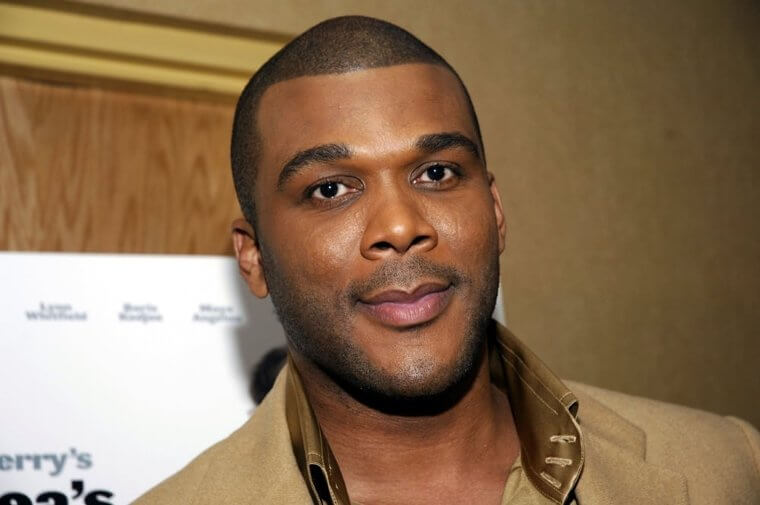 It was a musical comedy about different aspects of his difficult childhood and his religion. The productions got him his first big paycheck of $12,000. He was the writer, director, producer, and star of the show, a combination he will continue to do. But, the show initially lasted for a weekend gaining a mere audience of 30 people and failing financially.
Finding His Audience
However, Perry did not accept the defeat. Instead, he refined the show and continued its performance. Eventually, he performed in the House of Blues in Atlanta, in what was the seventh staging of the show in 1998. There, Perry's fortune turned around. The scene suddenly changed, large lines waited outside the theater and it became such a hit that it moved to the larger Fox Theatre.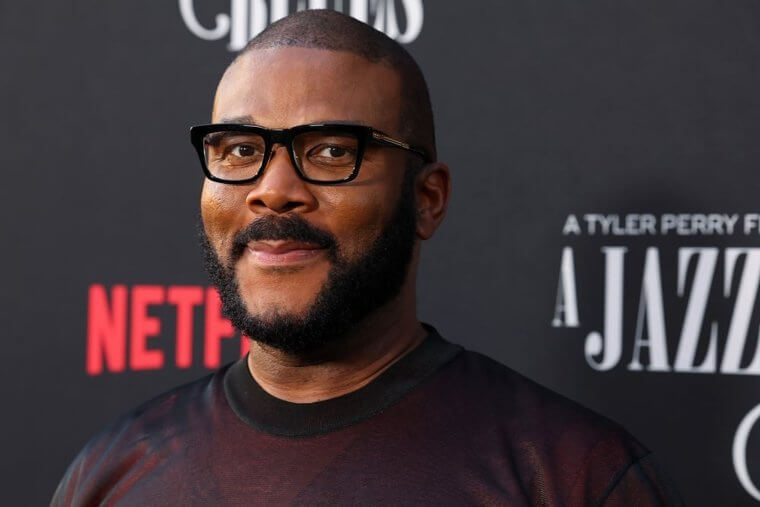 Perry revealed, "Spiritually, I'd gotten to a better place in my life. It was about adult survivors of child abuse who have forgiven their abusers and I hadn't forgiven my father. Once I forgave him, the show took off. My hand to God. It went from being nobody in the audience to selling out. So when people asked what changed? I became in truth about it."
Enters Madea
Tyler has had some iconic roles, but one of his most memorable ones is the character of Madea. Mabel "Madea" Simmons was based on both his mother and his aunt, and the character, played by Tyler himself, made her debut in "I Can Do Bad All by Myself" in 2000. The cross-dressing performance was a breakthrough for Perry, but it was actually an accident.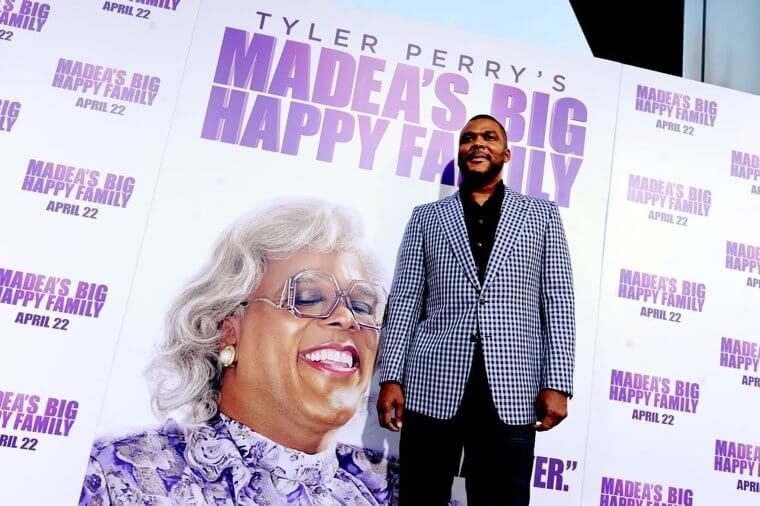 The original actress did not turn up to perform in Chicago that night, so Perry stepped into the wig and dress. Initially having only little stage time, Perry expanded Madea's part and added more lines to make her a dominant figure. Acting in drag may not have been something every actor was comfortable doing, but Perry had the confidence with inspiration from Eddie Murphy's role in The Nutty Professor.
A Mansion Fit For a Billionaire
Tyler owns a magnificent mansion set on a sprawling 2,100-acre estate in Douglasville, just outside Atlanta, Georgia. The luxurious home is just a short drive from Perry's 330-acre film studio, Tyler Perry Studios. The residence boasts an expansive 40,000 square feet of living space, featuring 8 bedrooms and 12 bathrooms to accommodate the most discerning tastes.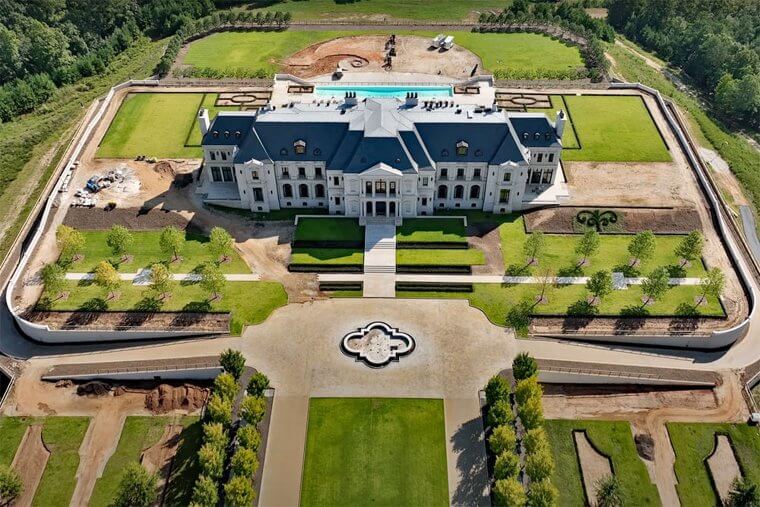 Notably, the back of the building showcases inscriptions of verses from "Psalm 91," which read, 'You are my refuge, my fortress...'. The estate boasts a colossal lap pool, a private airport runway, and a grand entrance marked by a picturesque, tree-lined driveway leading to the mansion.
The Tyler Perry Brand
It was not long before Tyler Perry had built up quite a reputation for himself, and traveled around the country with his show, performing in theaters for predominantly African American audiences. In 2005, he had already racked up over $100 million in ticket sales from his shows, another $30 million from home video sales of the show's recordings, and even another $20 million in merchandise sold.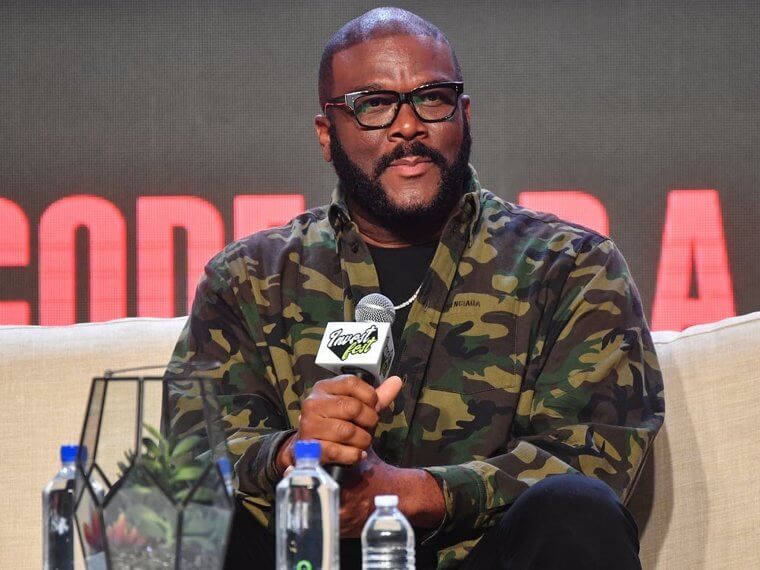 All these earnings were before he had made a single film. Perry was pretty much a one-man empire, putting on 300 shows a year with approximately 35,000 people attending them every single week. He still had a massive mountain to climb, though. He had an even greater audience to reach, and he knew he could only get there by doing films.
The Long Road to the Big Screen
Despite the massive success of Perry's shows, it was not a no-brainer for studios to make his movies. He was in talks to turn "Diary of a Mad Black Woman" into a film all the way back in 2001. However, Perry was met with resistance. "Hollywood wanted nothing to do with me," he said. Studios didn't understand the potential of Perry's massive audience.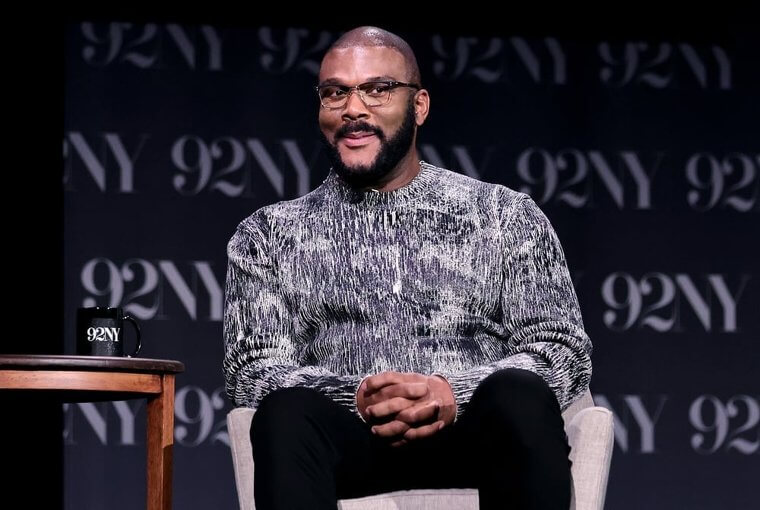 "This is the one that got me: a white man at one of the big studios sat behind his desk and said to me, 'Black people who go to church don't go to movies, so this will never work.' That was a moment for me. Because I'm seeing thousands of people all over the country come out for these shows."
Madea's Hollywood Debut
In 2005, after more than a decade of hard work with his stage shows, Tyler Perry debuted on the big screen as his iconic Madea character in "Diary of a Mad Black Woman." Like Eddie Murphy before him, though, Perry was not satisfied with just playing the matriarch, and he also played two other characters.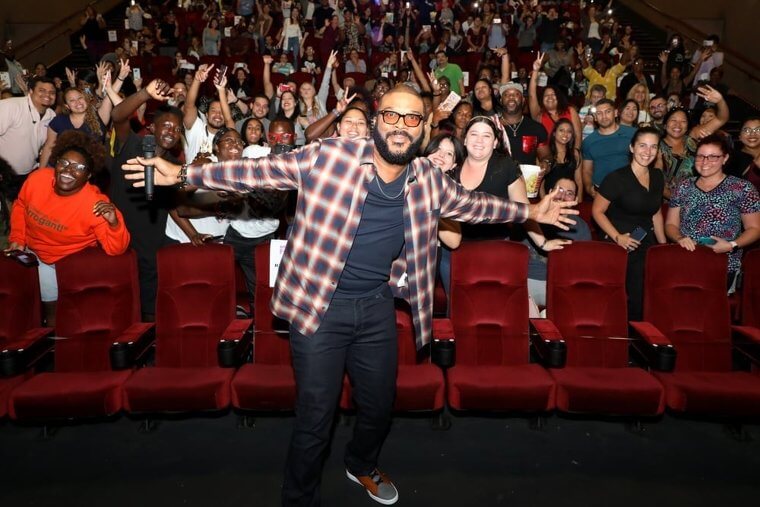 Perry did not direct the film, but he wrote and produced it, and was able to raise a $5.5 million budget from his ticket sales. The film was met with largely negative reviews, but that did not deter audiences who brought the film to make over $50 million at the box office, launching Perry's film career and setting him up for a slew of sequels and other projects.
Tyler Perry Studios
But it was not enough for Tyler to write, direct, produce, and star in his works. He wanted to be his own boss, so he set up the Tyler Perry Studios in 2006. Based in Atlanta, he created his works independently outside of the film industry power centers. Although most of Perry's movies are distributed by major studios, the rights to the films remain in his hands.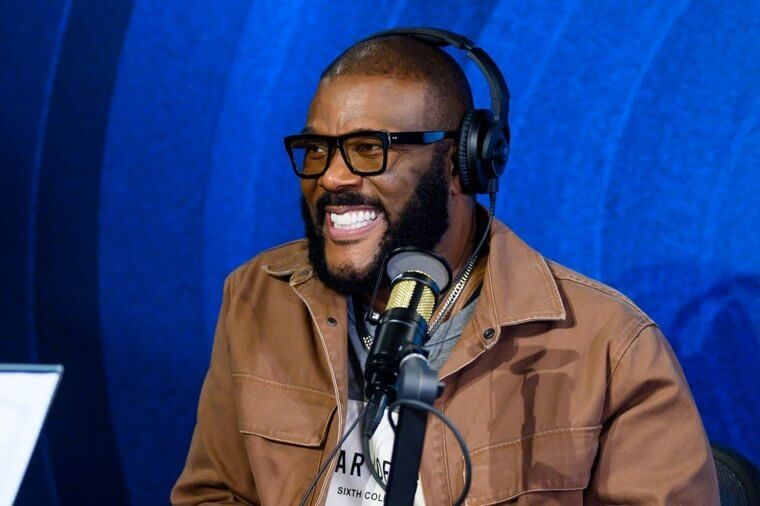 The studio is based in a $250 million space on a 330-acre former military base, making it the largest film production studio in America and the country's first completely African-American-owned major film production studio. As Perry said, "no other African American has had something of this size, of this degree, without a partnership or conglomerate or some major company behind it." Marvel's major hit Black Panther filmed there as well.
TP on TV
After making it in films and production, Tyler Perry expanded his empire to the small screen. "House of Payne" debuted in 2006, and it has been running for nine seasons, starting on TBS before moving to BET for its revival years. It was a massive success, and it broke the record for having the most episodes for a show with a cast of mostly African Americans.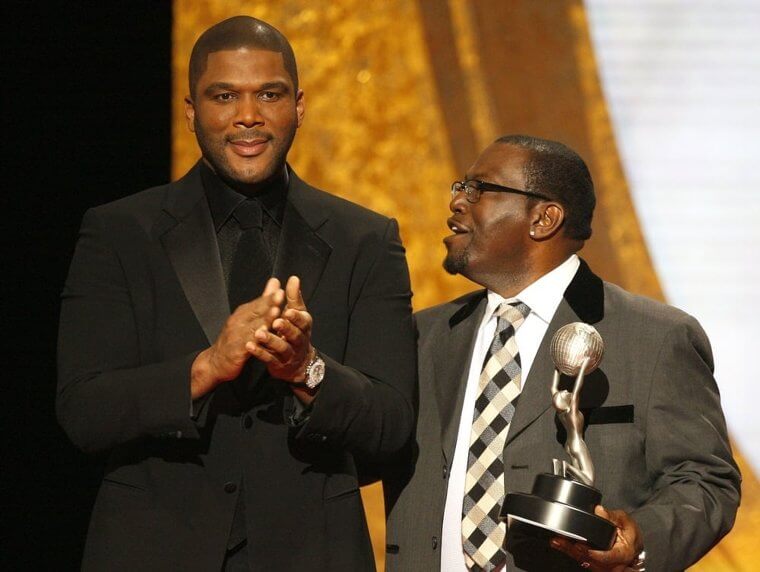 The $200 million deal Perry made with TBS also led to the shows "Meet the Browns" and "For Better or Worse." Perry's big development deals were just getting started, and his future would be even brighter yet.
The Hardest Working Man in Show Business
One of the most impressive aspects of Tyler Perry's career is how incredibly prolific he has been. He averages more than a film a year, has juggled over a dozen shows and has even continued to make plays. It seems impossible for one man to do so much, but his tireless work ethic was clear ever since his Hollywood breakthrough.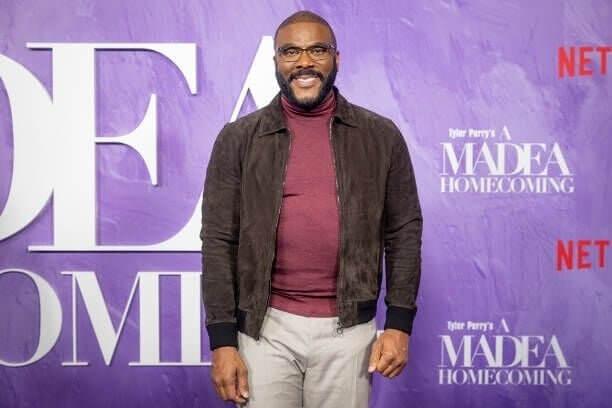 In 2006, the same year he founded his studio and released his first TV show, he released his second film as a director, Madea's Family Reunion. He played Madea on stage that same year in "Madea Goes to Jail," and also published his first book, Don't Make a Black Woman Take Off Her Earrings: Madea's Uninhibited Commentaries on Love and Life, which became a number-one New York Times Best Seller.
Precious
When the movie Precious Based on the novel Push by Sapphire became a surprise hit in 2009, part of the success was owed to the film's two public ambassadors: Oprah Winfrey and Tyler Perry. Perry helped promote the film and he became the executive producer, and the trailer for it was shown before Perry's own films.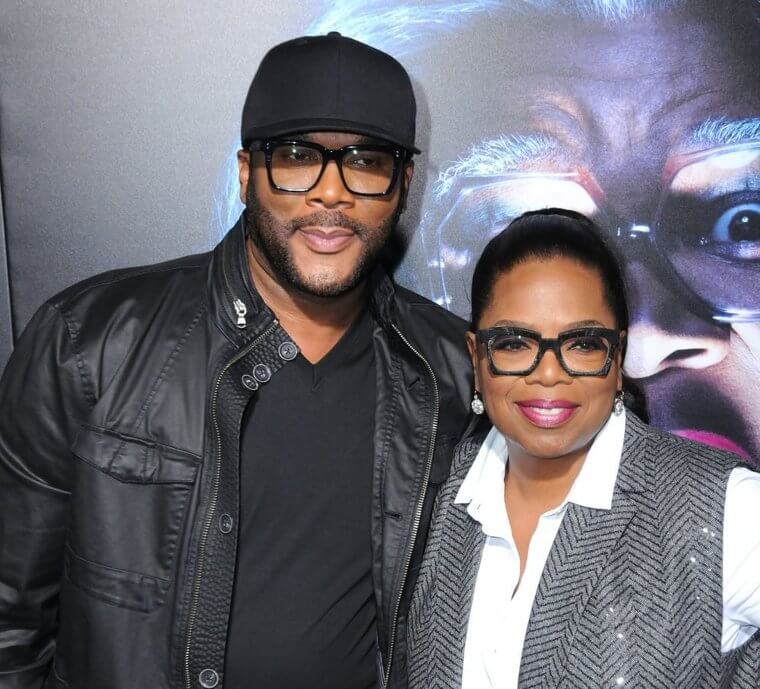 "Precious" was different from the kinds of films Perry made, and it saw critical acclaim and received six Oscar nominations. Perry was able to be a bridge for his audience who usually does not see arthouse cinema. The film also had a special significance for Perry. It was after he saw the film that he was able to come out as having been molested as a child. 
Branching Out
Perry made a name for himself as a writer and director, but he also had a number of roles in outside productions. His first was a brief appearance in the 2009 "Star Trek," when J.J. Abrams personally asked him to appear as Admiral Barnett, the head of the Starfleet Academy. He starred as Alex Cross in Alex Cross based on the bestselling novel by James Patterson.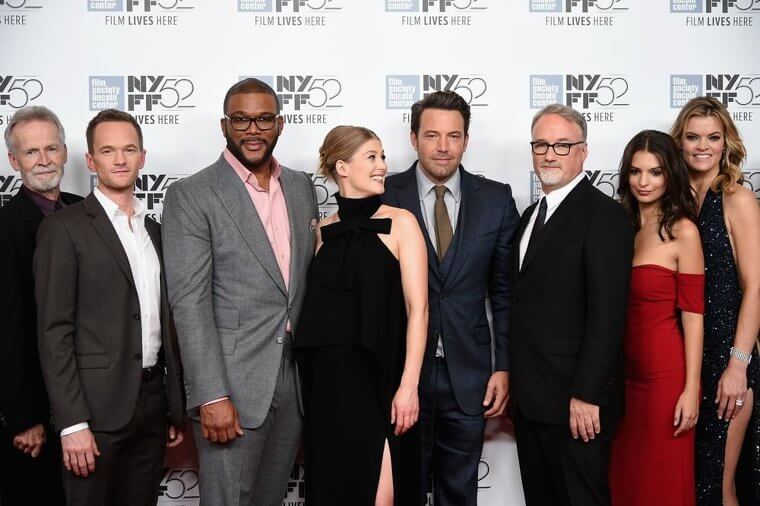 Many cinema fans got their introduction to Perry by his brief but excellent performance in "Gone Girl," where he played an attorney that provided comic relief. The roles in outside productions continued with "Teenage Mutant Ninja Turtles: Out of the Shadows," and "Brain on Fire."
He Wasn't A Supportive Colleague
While working on Precious, one of the film's main actresses, the talented Mo'Nique, claimed that Tyler Perry, alongside Oprah and several others, almost ruined her career, supposedly after she refused to take part in the Precious awards campaign, since it wasn't part of her contract and it required her to make significant personal sacrifices.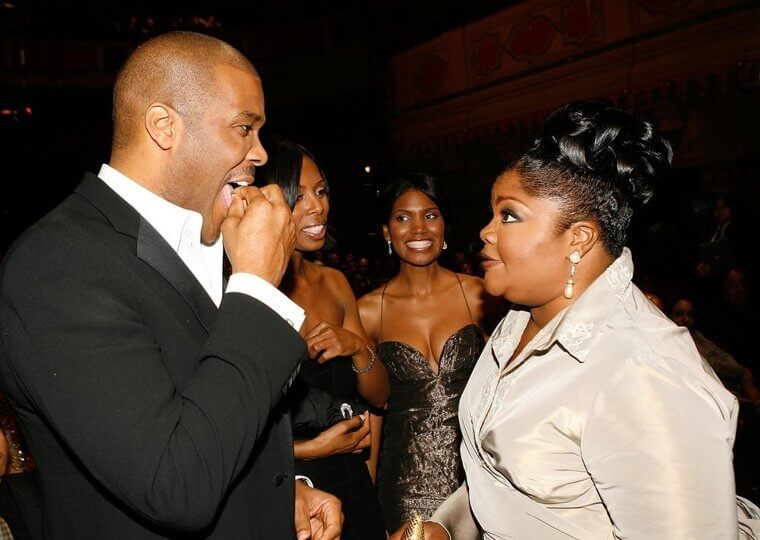 After being marked in the industry as "hard to work with" following allegations made by Perry, Mo'Nique recalled that Tyler was willing to contact her and apologize only if she agrees to meet him without her husband and apologize to him as well. However, the actress later that he did later give her a call and regretted his treatment of her, finally burying the hatchet. 
Colin Powell
One of Perry's most prestigious roles was playing Secretary of State Colin Powell in "Vice," the film by Adam McKay about Vice President Dick Cheney. To prepare for the role, Perry spoke with Powell, and he received his blessing for the performance. Perry says they have a good relationship. "He sent me his book, I sent him mine, he texts me now and then," he said.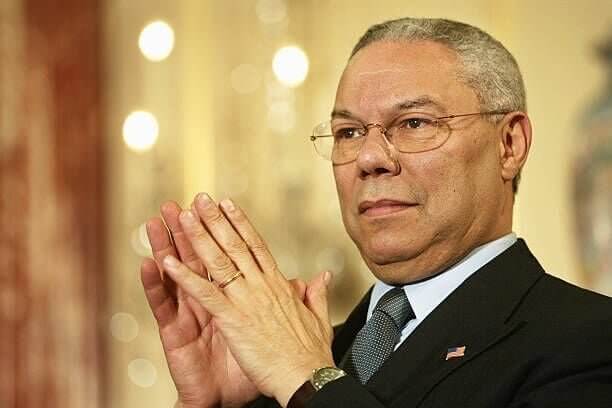 McKay praised Perry's work in the film and cited how good of a job he did at improvising opposite Steve Carell, who played Donald Rumsfeld. "There's no question we'll be seeing him in many more dramatic roles, if he wants," McKay said. 
With a Little Help From His Friends
One of Tyler Perry's biggest hits was "Boo! A Madea Halloween," and it even got a sequel a year later. The idea of a Halloween movie for Madea came just a few years after A Madea Christmas and was actually not Perry's idea. It actually originated from a fictitious Madea Halloween movie that was mentioned in Chris Rock's film Top Five.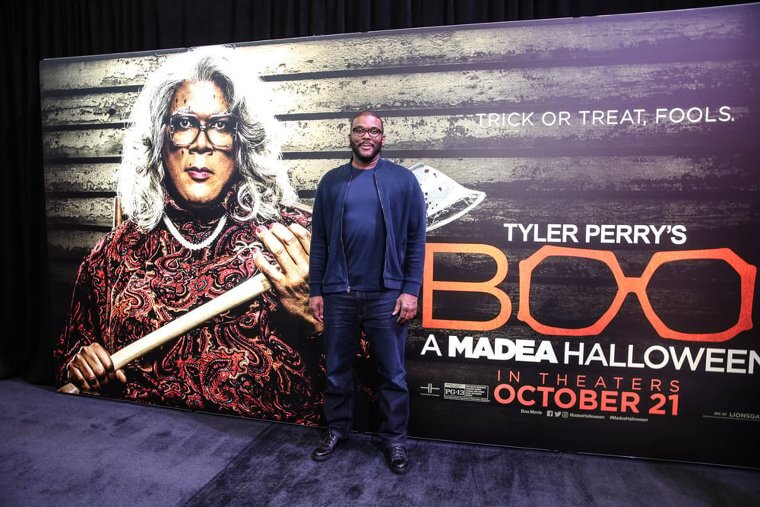 Lionsgate thought it was a great idea. Perry recalled, "When I got the call from Lionsgate saying, 'Tyler, have you ever thought about a Halloween movie?' I was like, 'There's no way.' I don't do Halloween...but one day I was watching YouTube videos of people getting pranked, and I thought, 'Oh, I found a way to do it.' And that's how it all evolved."
New Deals
Perry's star power just kept growing bigger and bigger, and he was able to set up lucrative development deals with more networks. When Oprah was looking for scripted content for the Oprah Winfrey Network, she reached out to her friend Perry. On OWN, he set up the shows "The Haves and the Have Nots," "Love Thy Neighbor," "If Loving You Is Wrong," and "The Paynes."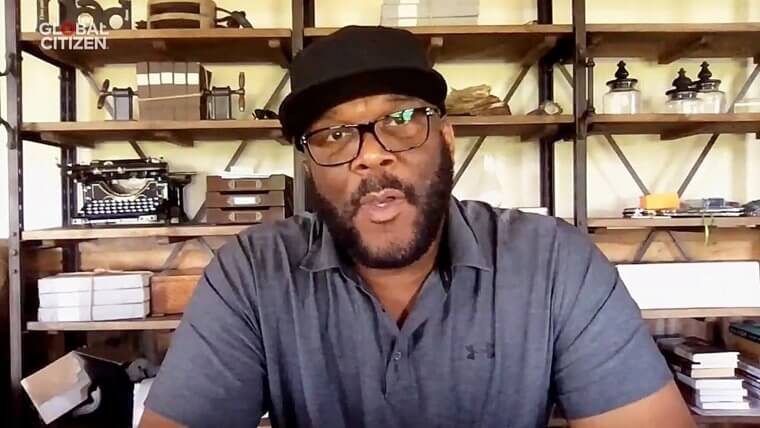 Perry has since set up a deal with VIacomCBS, bringing his shows "The Oval," "Sistas," and "Assisted Living" to BET, "Ruthless" and "Bruh" to BET+, and "Young Dylan" to Nickelodeon. 
End of an Era
Perry shows no signs of slowing down, but some things have to come to an end, and it may be time for Madea to retire. In 2019, Perry released A Madea Family Funeral, which he said was the final film appearance from Madea. Madea also made her final stage appearance in 2019 in Madea's Farewell, After 20 years on stage and 15 years on screen.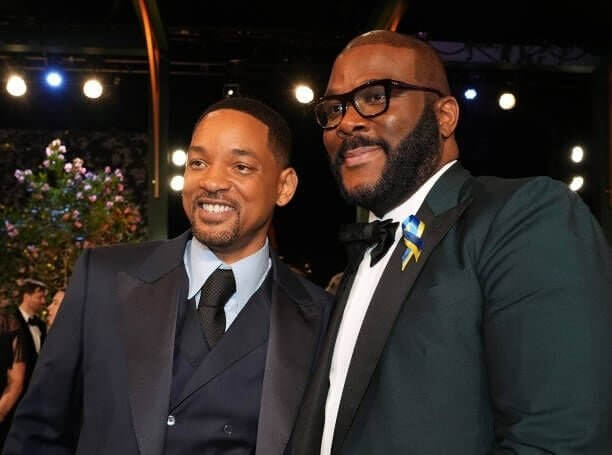 "I'll be 50 this year and I'm just at a place in my life where this next 50 I want to do things differently. This character has been amazing. So many people have loved her. It's been a great franchise," he said. Major characters never stay away for too long, and a comeback is always around the corner. Fingers crossed that this is true for Madea as well. 
Family Matters
As successful as Perry has been, he has not forgotten about his past. Considering their strained relationship, Perry has always provided his non-biological father with financial support. He did this at the request of his mother, and he also felt a religious obligation to do so. "I believe in being respectful because that's what the Bible says you're supposed to do," he said to Oprah.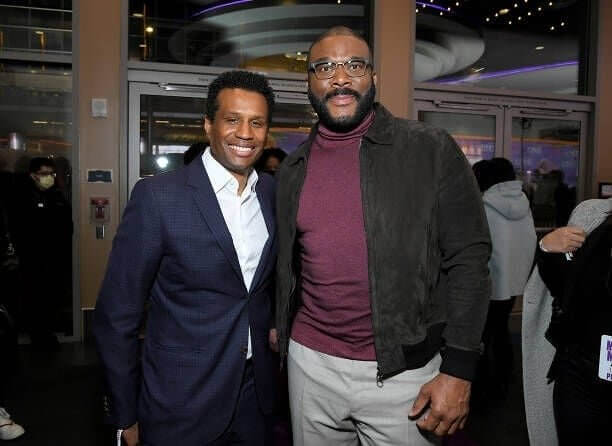 He has also tried to find empathy for Emmitt Perry Sr., as he had a very rough childhood. Perry said it "was way more horrific than mine. So it kind of formed the person that he was." Tyler's past influenced his writing, causing him to explore his childhood. "That's what I do when I need freedom from something. Because it's hard to keep smiling," he said. 
Returning the Favor
It can be hard for some to understand how Perry can support a man who was so horrible to him. After all, his Emmitt "got the vacuum cleaner extension cord and trapped me in a room and beat me until the skin was coming off my back." But Tyler added, "As terrible as he was, and as horrible as he was, he never once left us.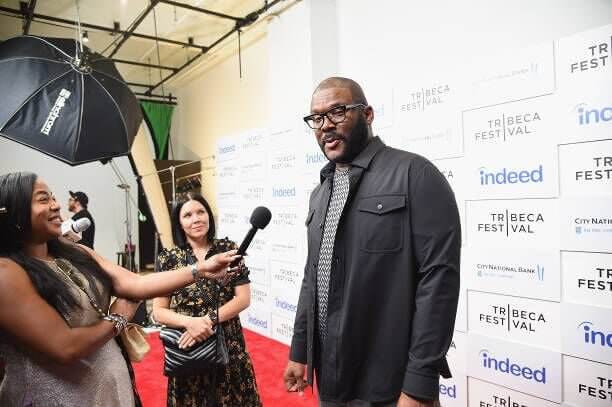 "We were never hungry. And every time he'd go to work all week, he'd bring the money home. In return, I'm giving him what he gave to me...What I missed from him—being in a relationship—is also what he's missing from me now. So he doesn't have everything. He has what's easy," Perry said.
Moving the Family Forward
Tyler Perry's family life was never easy, but he always sought to make things right and has done that with his own family with his former partner Gelila Bekele. The two had a son named Aman who was born in 2014. Aman's godmothers are Oprah Winfrey and Cicely Tyson. Perry and Bekele were together from 2009 to 2020, but kept a low profile during their relationship.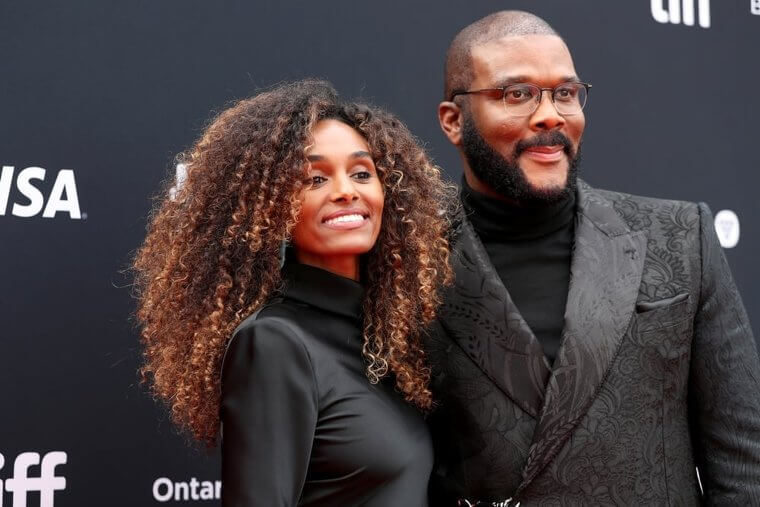 Perry shared with Oprah in 2010 the time he was in love "with the wrong woman," saying the experience was "really bad for me and hurtful." He added that "Maybe I'm still dealing with that. 'Cause I never cried in a relationship before." This explains his hesitancy to put his love life fully out in the open. Rather, he puts his emotions into his work.
Gelila
Gelila was more low-profile than Tyler but has a very special life story. She was born in Ethiopia and describes her childhood home as "a mix of both rural village and also the city. It really shaped, strangely, my adulthood as well. Like the way I connect to places, what makes me feel at home and myself" she said. She moved to Europe when she was nine.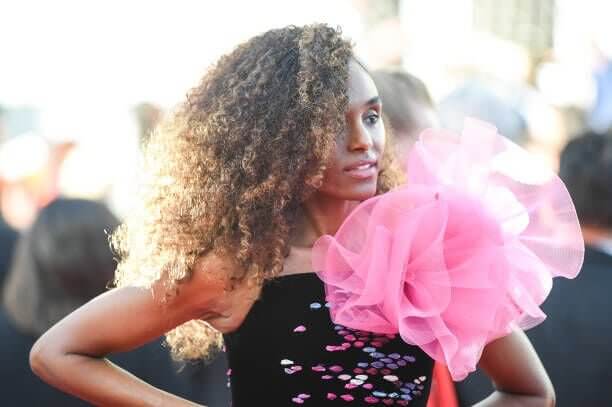 She later moved to the U.S. to study at UC Berkeley and became a model. In 2007 she met Perry at a Prince concert. The two hit it off, but Perry's busy work life made it often difficult to spend time together. However, they stuck together despite the difficulties. She is also a humanitarian, activist, and author, having published the book Guzo about Ethiopian culture. 
Passing the Torch
Though Perry's son is still just a little boy, Perry imagines that Aman will one day inherit everything. However, he is open to letting Aman do whatever he wants to do, and be whoever he wants to be. He says he will do whatever he can for his son to "be the best that he can be."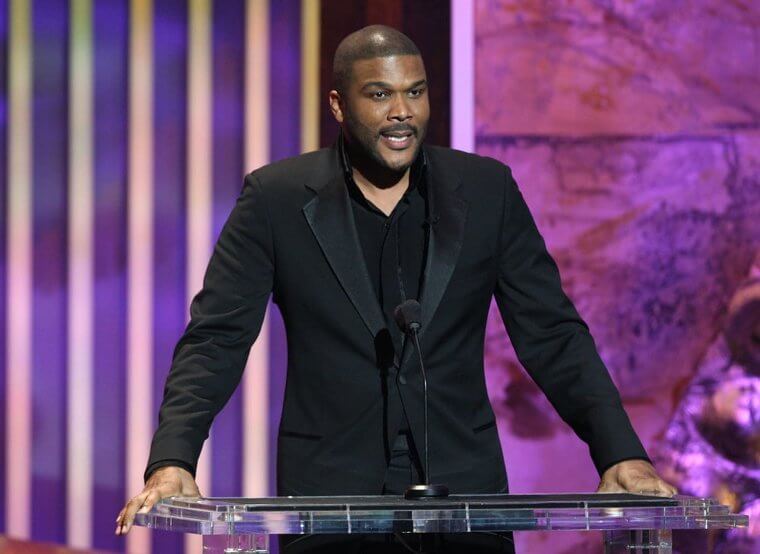 "All that he wants to be, no matter what that is. In my mind what I would love to say is, 'Here are the keys to the studio. I'll be somewhere smoking a joint on an island, you go do this. I'm 80-years-old now, go do your thing. 'But, if that's not his dream I just want whatever it is that he does to be special and amazing," Perry said. 
Cashing In
Back when Perry was struggling to scrape money together in his early 20s to make a stage musical, not in his wildest dreams could he have imagined being the top earner in the entertainment industry. When he was named the highest-paid male in entertainment by Forbes in 2011, having made $130 million that year, Perry could say he had truly made it.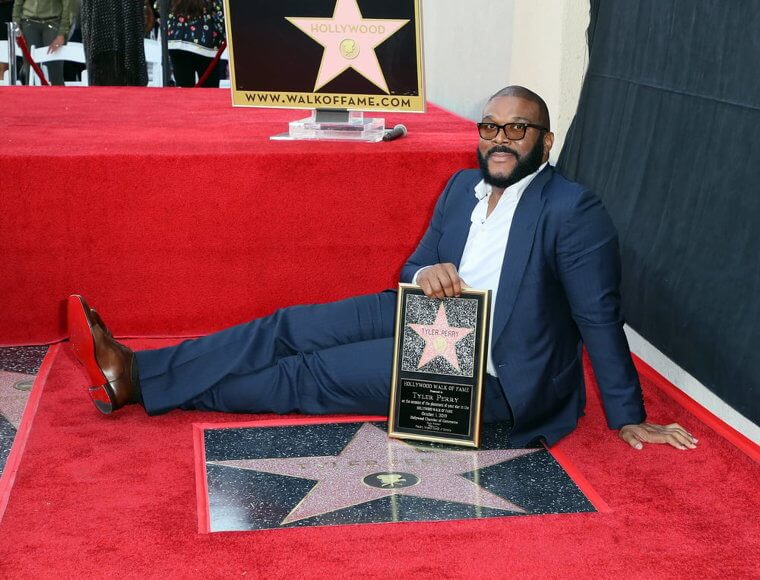 Perry was driven by his art more than money, but he is able to appreciate the pleasures that money can buy. In 2007, he already had four homes in Atlanta, including one then under construction which was 30,000 square feet, along with a Manhattan apartment, a Hollywood Hills home, and a Rolls Royce to drive around in. He sold the massive Atlanta home in 2016 for $17.5 million.
The Elite Club
There are only three filmmakers ever to have at least nine movies that made more than $20 million. One is Steven Spielberg, whose hits include "Jaws," "Jurassic Park," "E.T.," and countless other classics. Another is Robert Zemeckis, whose films such as "Cast Away" and "Back to the Future" are much loved.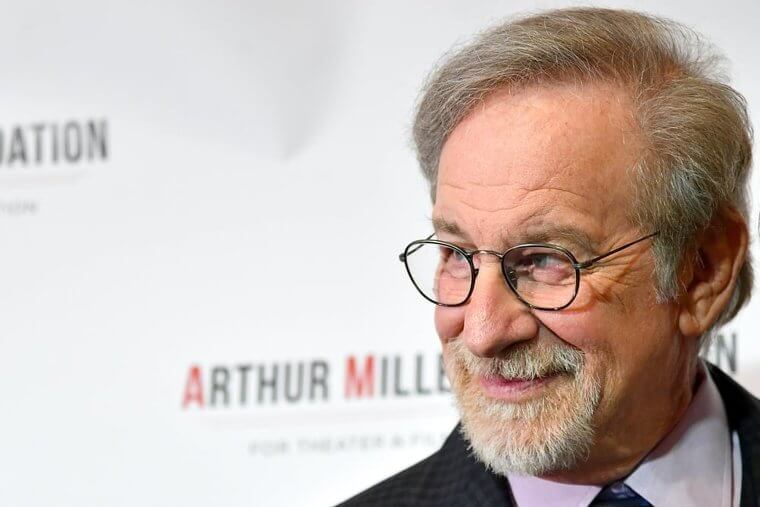 The third filmmaker in that elite club is Tyler Perry. His persistence and consistency have paid off, and while money is not necessarily a sign of artistic success, the fact that he has a devoted audience that shows up year after year to see his new films is a testament to the connection that he has with them. 
Acclaim
Tyler Perry was never the critical darling, and most of his films were widely panned. Nor was Perry the sort to get major awards. The Academy Awards though did honor him with a Jean Hersholt Humanitarian Award in 2021 for Perry's "outstanding contributions to humanitarian causes." Also in 2010, he got the Chairman's Award at the NAACP Image Awards.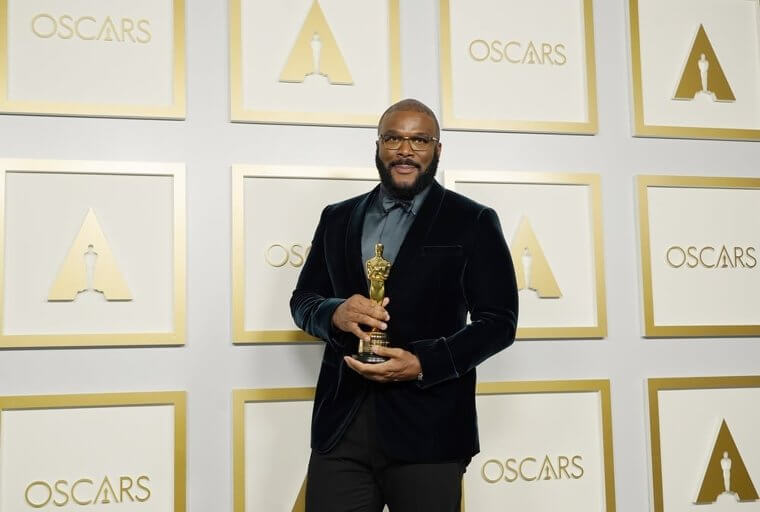 NAACP honored him again with Outstanding Directing in a Motion Picture a year later for the film "For Colored Girls." He was also honored with the Governor Award from the Primetime Emmy Awards. BET and MTV have given him nominations and wins as well. 
Love to Hate
The award show that has honored him the most was the Razzie Awards, which awards the worst works of the year. This is by no means an accurate judgment, and these awards don't really reflect the worst works, but rather the works that people most enjoy piling on. People who aren't fans of Tyler love to hate him, but many consider them to be a badge of honor.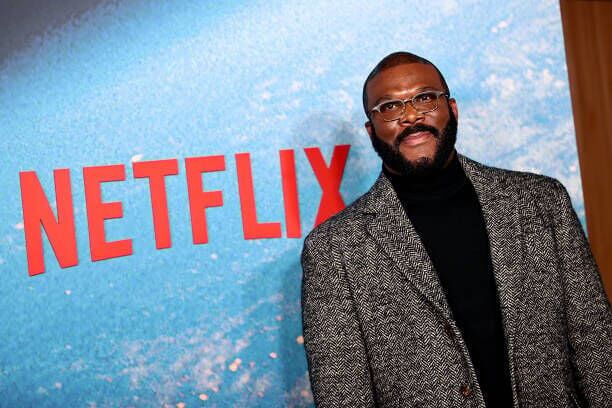 It is not just that people call Perry's films bad works. The criticisms he gets often cut deeper, saying that he spreads stereotypes about black people and makes money off of it. Perry tries not to let these criticisms get to his head, but they undoubtedly impact him.
Self Awareness
"I try not to see as much of the criticism as I can. But, of course, some of it gets through," Tyler said. "I'm thinking, 'They're right to some degree. But I'm always looking for truth in that criticism. And I know the answers to why I made those choices...If you look at everything I do—there's a message, and it's always 'faith, family, forgiveness."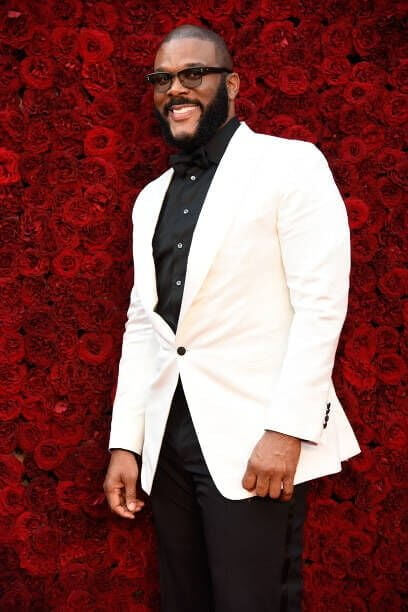 Perry continued to contemplate the meaning of his work, adding, "That's the greatest gift that I've been given. I can get a message to the very people I grew up with, the millions who love what I do. I can get a message to them when others can't."
Keep It Simple
When you look at Tyler Perry's career, it is impossible to not want to get in on his secret to success. Perry has never tried to hide it though, and when asked on CBS, he gave out his answer for free. "I celebrate simplicity. I celebrate where we come from, and...we're all in need of something so simple," he said.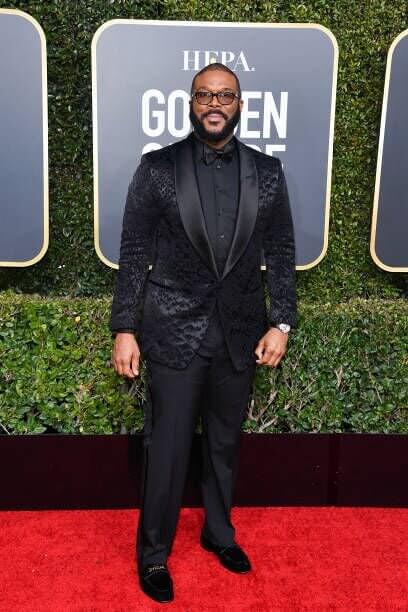 "We all want to know how to forgive. We all want to know how to love. We all want to know how to laugh. And that simplicity, I think, is what has resonated with so many people with me around the world," he said. This belief is summed up in the motto of Tyler Perry Studios, which is "the place where even dreams believe."
Planting Seeds
Another explanation for his success is that you need to keep planting seeds and have faith that they will grow. When asked about success, he said, "truth be told, it was nothing but the grace of God." He recognizes how much of it is out of our hands, but stresses that you have to keep trying out of hope that one day your dreams will come true.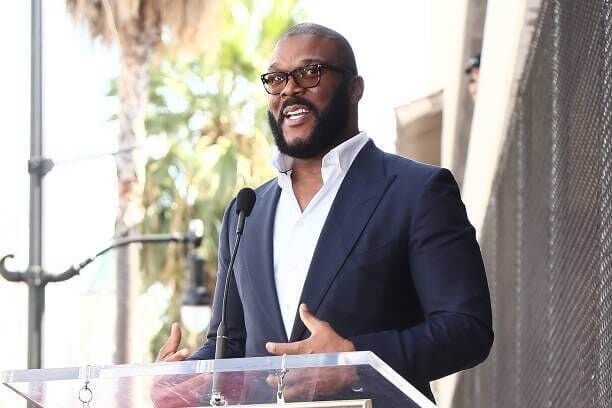 "You can plant seeds all day long, you can go around giving your business card to people, you can go around knocking on doors and auditioning. You can do that every day of your life and nothing, for most people, happens. When a seed is planted in the ground, all you can do is water it…and believe." he said.
Whitney
One of Perry's good friends was none other than the legendary Whitney Houston. He was close to her family, and would always be there for them when Whitney dealt with her addiction to drugs. He said, "I felt a huge responsibility to do all I could to help her." After she tragically passed away, Perry was one of the speakers at her funeral.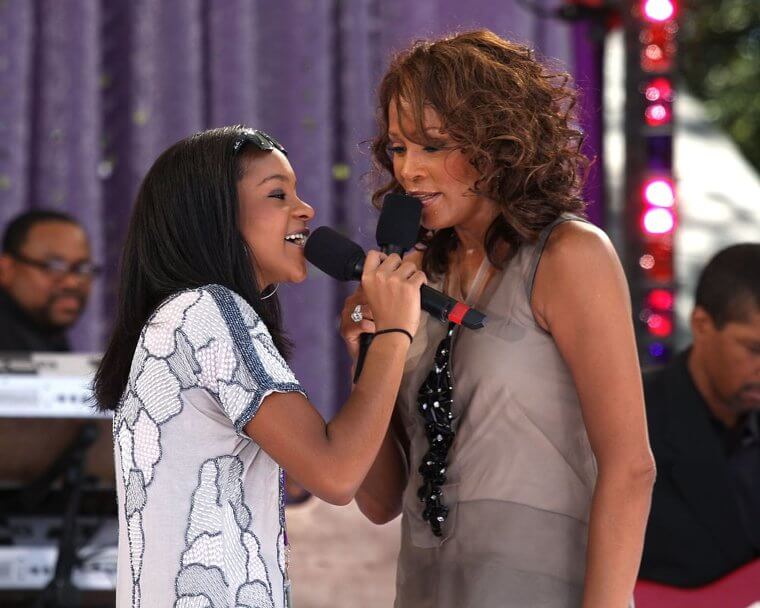 Whitney's daughter Bobbi Kristina Brown came on Perry's show "For Better or Worse." She expressed interest in acting, and as Perry told Oprah, "I wanted to keep an eye on her. I know what it's like to lose a mother, and that child has had a lot of pain in her life—a lot of pain." Unfortunately, Bobbi Kristina died in 2015, under eerily similar circumstances as her mom. 
A Royal Favor
It's not just popstars Tyler Perry can count as his loved ones, either. When Harry and Meghan resigned from their duties to the British royal family in 2020, they relocated to California. This was partially made possible by Tyler Perry, who loaned them his $18M mansion in Beverly Hills to live in for a few months while they were getting settled.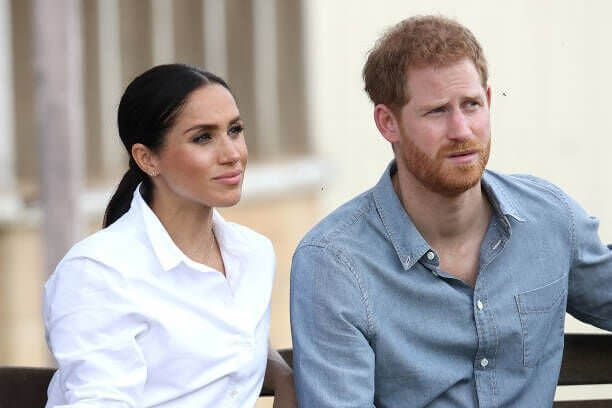 When asked what moved him to make such a generous gesture, Perry said, "What I know about the two of them—and I wish the world knew—how much these two people love each other...and I wanted to do anything I could to support them." Meghan had previously opened up about how Tyler had contacted her to offer a shoulder to lean on after her wedding in 2018.
Helping Out
It is not just in people's personal lives that Perry tries to make a difference. When the Bahamas was hit with a horribly destructive hurricane, Perry was determined to help people in need. He had his personal plane fly there twice, carrying supplies such as water and items for personal hygiene. He helped out after the earthquake in Haiti in 2010 as well.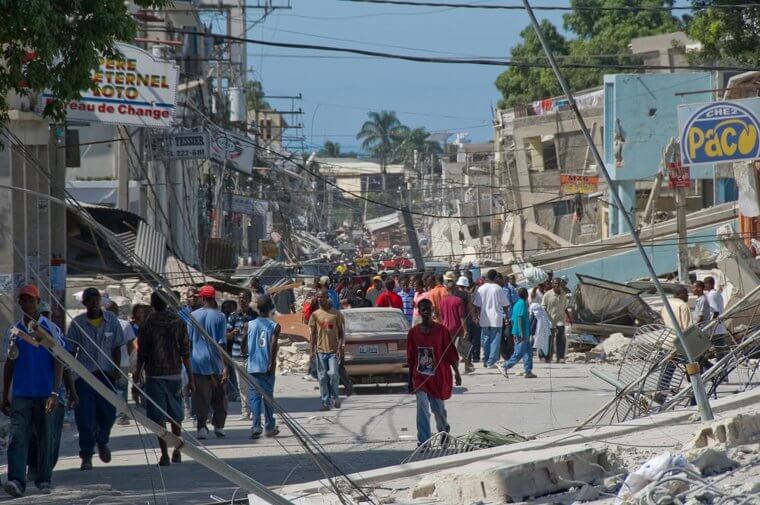 He gave $1 million for people to rebuild after over 100,000 people died and billions of dollars of damage were done. But this act of generosity should come as no surprise. His work has always been centered around people, about understanding, helping, and forgiving others, so it is only natural that, when he has the opportunity to help someone, he just takes it.