From wearing disguises and digging secret tunnels, to using helicopters, some prisoners will do anything to regain their freedom. Though many prisons are well guarded and carefully designed to prevent anyone from escaping, there are criminals who manage to slip through the cracks (sometimes literally!) every now and then.

Escaping prison may not be as easy as movies and TV shows make it out to be, but history has shown that it is, in fact, possible with the right tools, skills, connections, and timing. Some felons have even managed to escape from prison more than once! Let's take a look at some of the most notorious prison escapes in history, shall we?
Ronaldo Silva
The 39-year-old suspected drug trafficker Ronaldo Silva was awaiting trial at Penedo Prison in Brazil in 2012 when he put an escape plan into action. He shaved his arms, legs, and face, and then asked his wife to bring a dress, wig, a pair of high heels, and bright red lipstick during her next visit.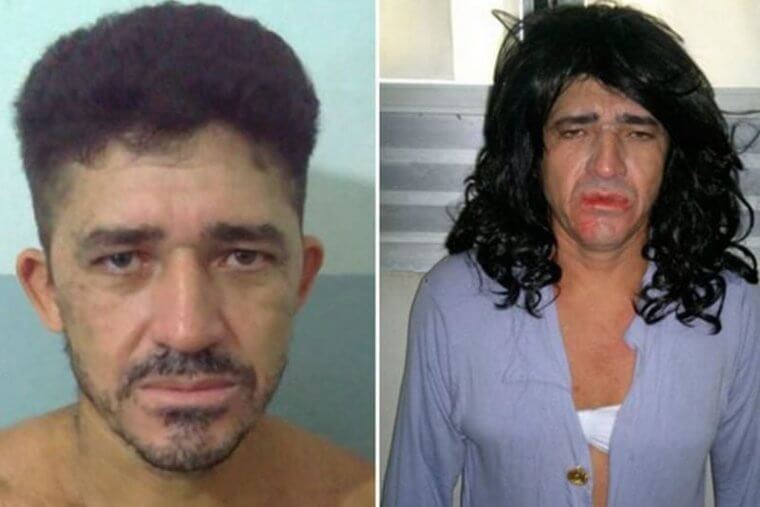 Ronaldo's wife complied and before long, he was able to walk out the prison's front door wearing the outfit his wife brought. Less than an hour after his escape, however, a police officer noticed him walking uncomfortably in high heels, approached him, and apprehended him on the spot when the he figured out who he was.
Choi Gap Bok
Choi Gap Bok had been a yoga practitioner for 23 years when he was arrested on suspicion of robbery in the city of Daegu in South Korea in 2012. He was placed in a detention cell at a local police station for five days before attempting an escape.
In the early hours of September 17th, while the prison guards were asleep, the 5-foot 4-inch Choi applied ointment on his upper body and escaped by squeezing through a food slot that measured just 5.9 inches tall and 17.7 inches wide. His daring escape, which took just 34 seconds, earned him the nickname "Korean Houdini". His freedom, however, was short-lived — he was recaptured just six days later.
Antonio Ferrara
Notorious French bank robber and murderer Antonio Ferrara, also known as France's "jailbreak king," was serving an eight-year sentence at a maximum-security prison just south of Paris when 18 of his associates — including his lawyer — decided to try and get him out in the early hours of March 12, 2003.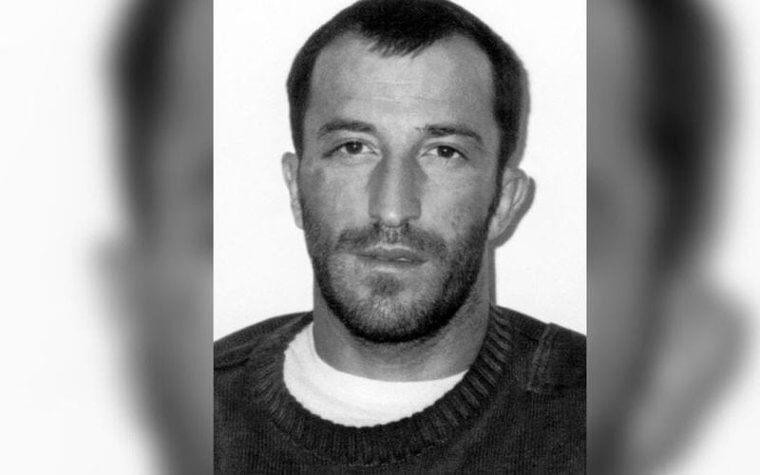 Ferrera's associates were heavily armed. They blew up the prison gates using dynamite and an anti-tank bazooka and fired at the guards with their AK-47 rifles. Ferrera blew up his own cell door using dynamite provided by a prison guard and escaped with his associates in their getaway cars. He was captured four months later and was sentenced to 17 years in prison.
Michel Vaujour
Michel Vaujour is a French criminal who became notorious for his multiple escapes from prison. He had been imprisoned for a number of offenses since the 1970s, ranging from robbery to involvement in organized crime, and had managed to escape numerous times. His 1986 attempt, however, became his most daring one yet.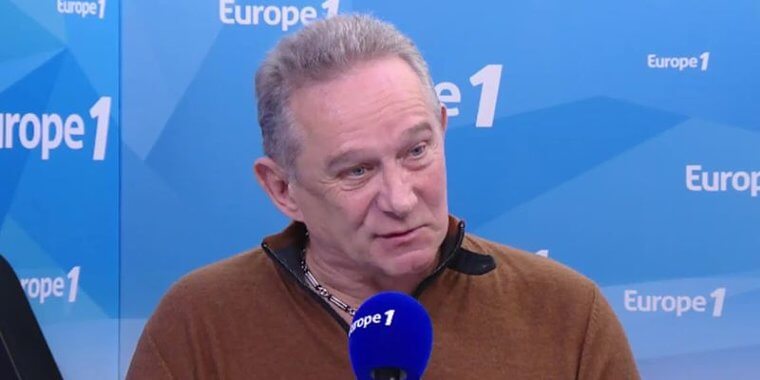 Vaujour's wife, Nadine, who had been taking flying lessons, rented a helicopter and flew to the prison. Vaujour, meanwhile, carried fake grenades and forced his way onto the prison's roof. He then climbed aboard and the pair flew to a football field and then escaped on foot. He was arrested again a few months later following a foiled robbery and a police shootout. He spent 27 years in prison before being released in 2003.
The Texas Seven
On December 13th, 2000, seven prisoners, who became known as the "Texas Seven," escaped from a maximum-security prison near Kenedy, Texas and began a month-long crime spree involving numerous armed robberies and the murder of police officer Aubrey Wright Hawkins.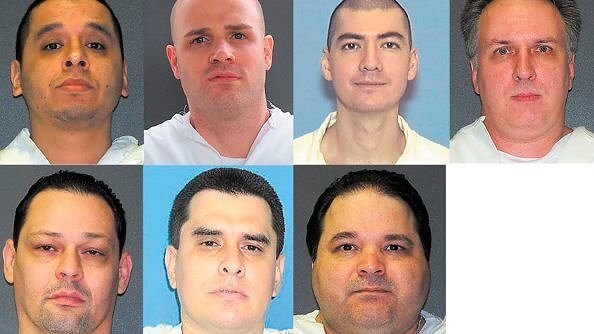 After the Texas Seven were featured in an episode of America's Most Wanted, several people in Colorado called police to report possible sightings. Police were able to locate the men, and six out of the seven were taken into custody. One of the men shot and killed himself to avoid being arrested. The remaining six men were later sentenced to death.
Los Zetas Drug Cartel
In February of 2012, incarcerated members of Mexico's Los Zetas drug cartel stormed a cell block where members of a rival gang, the Gulf cartel, were sleeping. The attack caused a riot that lasted for hours. By the time security personnel regained control of the prison, 44 people had been killed, becoming the deadliest prison massacre in Mexico's history.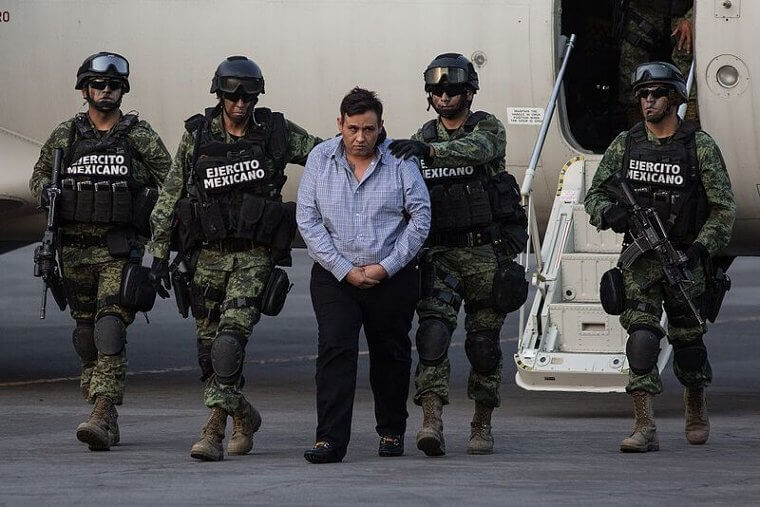 During the riot, 37 members of the Los Zetas cartel managed to escape. It was eventually discovered that the riot was a cover-up for the jailbreak, and 21 prison officials were later charged for their involvement in the riots. Most of the inmates who escaped were later rearrested or killed.
Richard Matt and David Sweat
In the early hours of June 6th, 2015, prison guards at the Clinton Correctional Facility in Dannemora, New York were shocked to discover that two inmates, Richard Matt and David Sweat, were nowhere to be found. A massive manhunt ensued, which cost a state at least $1 million per day.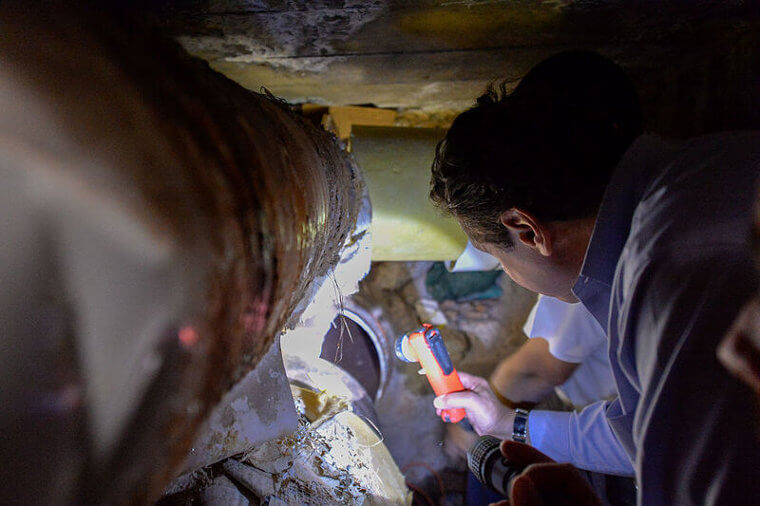 The two men managed to escape with the help of prison worker Joyce Mitchell, who provided the tools that allowed the men to dig a tunnel out of the prison. She was later arrested and charged for her role in the prison break. The two men, meanwhile, were found three weeks after their escape. Matt was shot and killed, while Sweat was taken into custody.
Ted Bundy
Notorious serial killer Ted Bundy successfully escaped from prison on two occasions. The first one was during his trial in 1977 when he jumped from a second-floor window of the law library of a courthouse. He was not shackled at the time since he was representing himself at his trial. He was recaptured by police six days later.
His second prison escape happened later that year. He had deliberately lost 25 pounds in prison, which made it easier for him to crawl through the prison's duct system. After his escape, he managed to murder three more people before he was eventually rearrested in Florida.
Frank Abagnale, Jr.
Frank Abagnale, Jr., one of the United States' most notorious con artists, also became known for his daring attempts to evade authorities. In one instance, he was able to escape from a plane while it was taxiing at JFK Airport in New York. He later hopped on a train to Canada but was captured while attempting to escape to Brazil.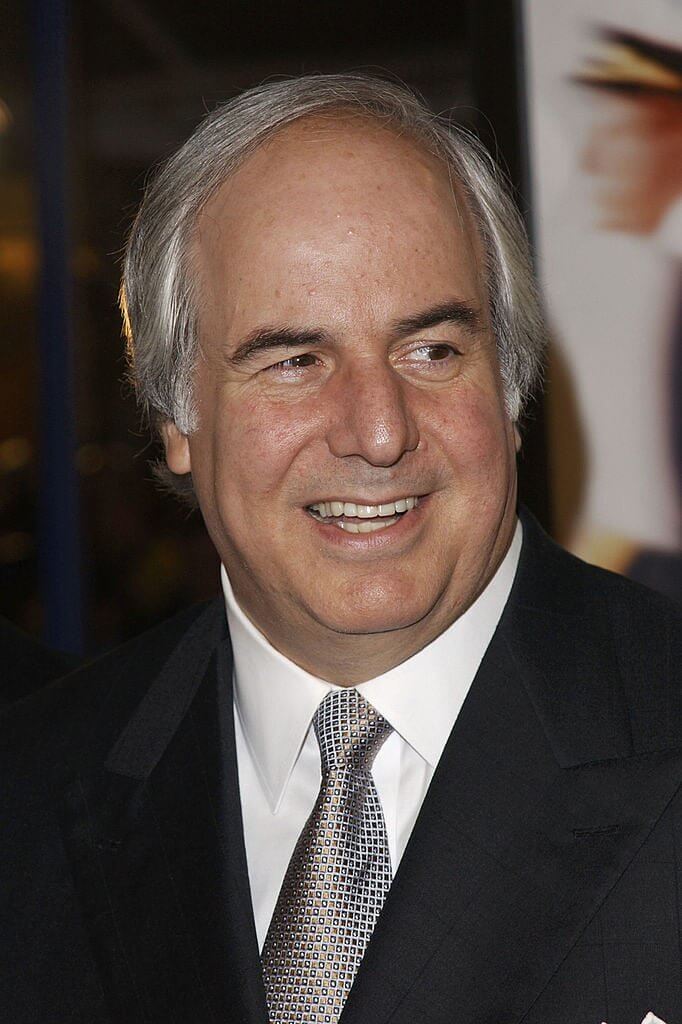 While in custody, he managed to convince prison guards that he was an undercover prison inspector, and he told them that he was supposed to meet an FBI officer whose car was parked outside the prison grounds. He was so good at conning people that he eventually became a consultant for the FBI, helping them investigate crimes committed by scam artists.
The Manuel Rodriguez Patriotic Front
In 1990, at least 49 members of the Chilean Marxist-Leninist organization Frente Patriotico Manuel Rodriguez, FPMR, escaped from prison by digging an elaborate tunnel which took several months of painstaking labor to complete. The tunnel, which measured 80 yards long, had lighting, ventilation, and carts on runners.  Police later described the tunnel as a "real work of engineering."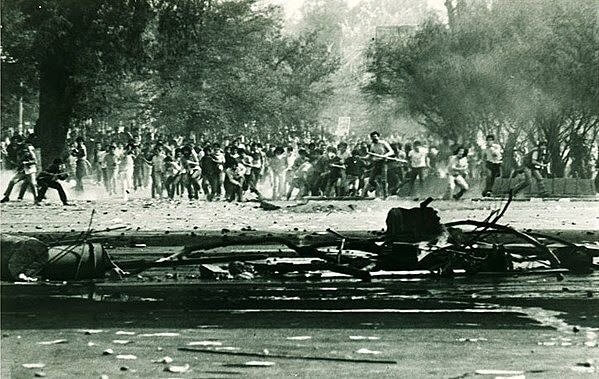 Seven of the escapees were imprisoned for their role in a failed assassination of general Augusto Pinochet, who ruled as Chile's dictator at the time. Only seven escapees were recaptured during the manhunt operation that followed.
Pablo Escobar
In 1991, the infamous Colombian drug lord Pablo Escobar struck a deal with Colombian President Cesar Gaviria which allowed him to design and be housed in his own prison, which became known as La Catedral. The prison, which overlooked the city of Medellin and seemed more like a hotel, had amenities that included a bar, jacuzzi, a waterfall, and a football pitch.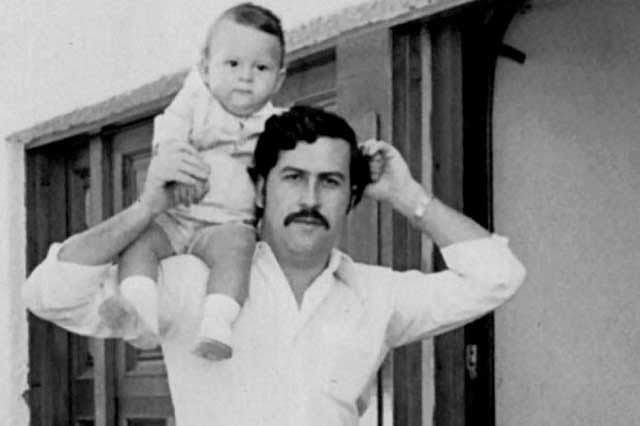 Police later discovered that Escobar had continued to run his drug operation from the comfort of his "prison." They attempted to move him to a more conventional prison facility, but he escaped following a hostage-taking situation and a shootout. He managed to evade authorities for more than a year before he was killed in a manhunt operation in 1993.
Nini Johana Usuga David
In 2014, Nini Johana Usuga David, the sister of one of Colombia's biggest drug lords, made headlines for her clever escape from prison. Unlike other prisoners, however, she didn't even need to dig a tunnel or wear a disguise — she simply walked out of the prison compound in plain sight.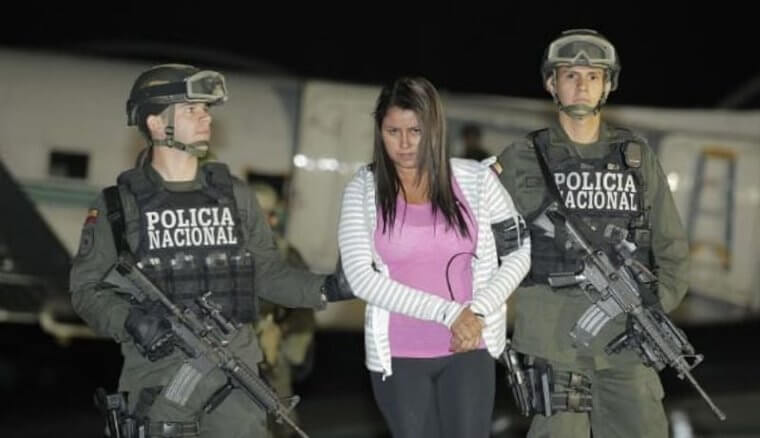 Prison officials later discovered that David and a few other inmates presented fabricated release papers. The news eventually reached Colombian president Juan Manuel Santos, who called for the resignation of the prison director whose negligence allowed David and the other inmates to escape.
John Anglin, Clarence Anglin, and Frank Morris
One night in June of 1962, three inmates — John Anglin, Clarence Anglin, and Frank Morris — escaped from the Alcatraz Federal Penitentiary, located on an island in San Francisco Bay. The three men placed dummy heads on their beds to fool prison guards before crawling through the air vents, down a pipe, and onto a makeshift raft at the bay. Their escape has become one of the most famous prison-break stories of all time.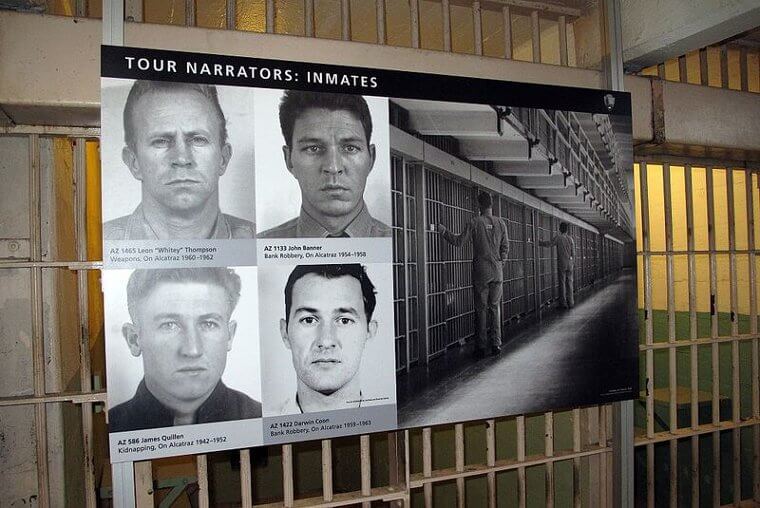 Following their escape, the three men were never heard from again. An FBI investigation that was closed in 1979 concluded that the men drowned in San Francisco Bay while trying to reach land, but material and circumstantial evidence continued to surface many years later, which fueled suspicions that the men survived their escape.
Richard Lee McNair
Just like some of the other prisoners on this list, Richard Lee McNair is an expert in prison escapes. His first escape involved him using lip balm to squeeze himself out of handcuffs. On his second escape, he evaded prison guards by crawling through a ventilation duct. His third escape, however, was his most daring one yet.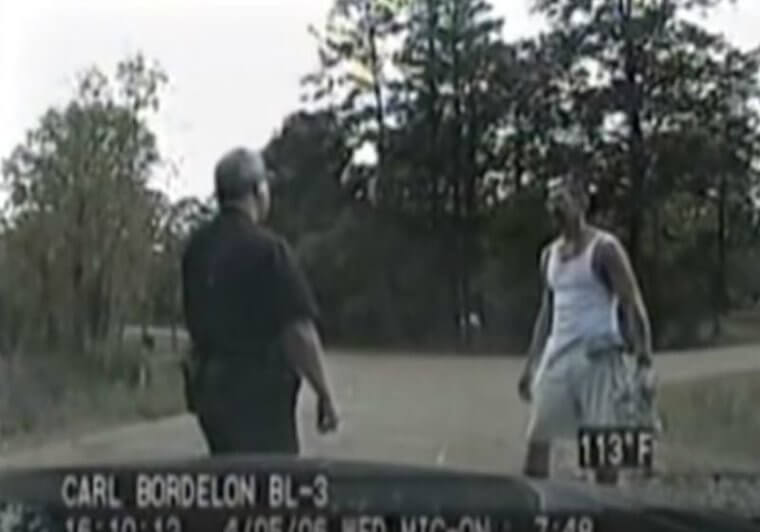 In April 2006, McNair mailed himself out of prison by hiding in a crate. At one point, he was even spotted and approached by a police officer who he fooled into thinking that he was a jogger. He traveled across the United States and went to Canada twice before he was finally apprehended more than a year later.
El Chapo
Mexican drug lord Joaquin Archivaldo Guzman Loera became one of the most well-known prison escapees in recent history when he escaped from his jail cell in 2015 through an elaborate tunnel that had lighting, air ducts, and a motorcycle. Loera, popularly known as "El Chapo", had already escaped from prison once before in 2001 and was only rearrested more than a decade later in 2014.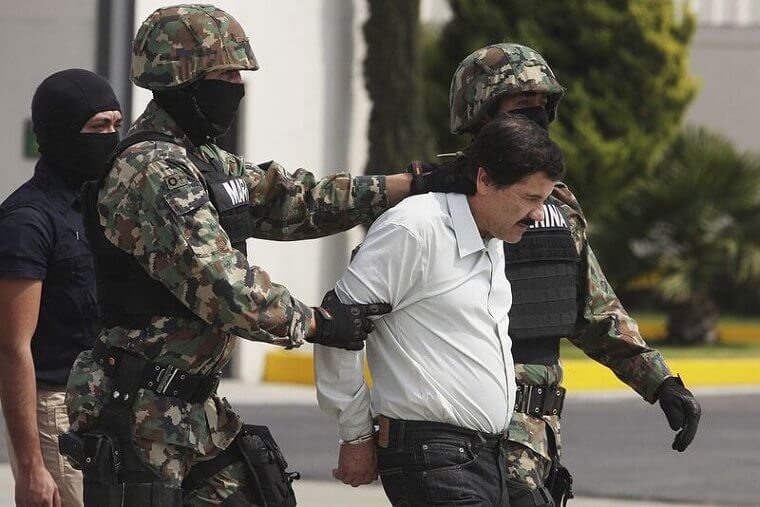 This time around, El Chapo's freedom was short-lived. He was taken into custody following a shootout in 2016, and he was extradited to the U.S. the following year. In 2019, he was found guilty of several charges and was given a life sentence.
Jay "Junior" Sigler
In 1998, Jay "Junior" Sigler escaped from the Everglades Correctional Institution in Florida after his mother, Sandra, and her boyfriend plowed through the prison's fences using a tractor-trailer rig and exchanged fire with prison guards. Sigler escaped with a friend, Christopher Michelson, using his mother's car.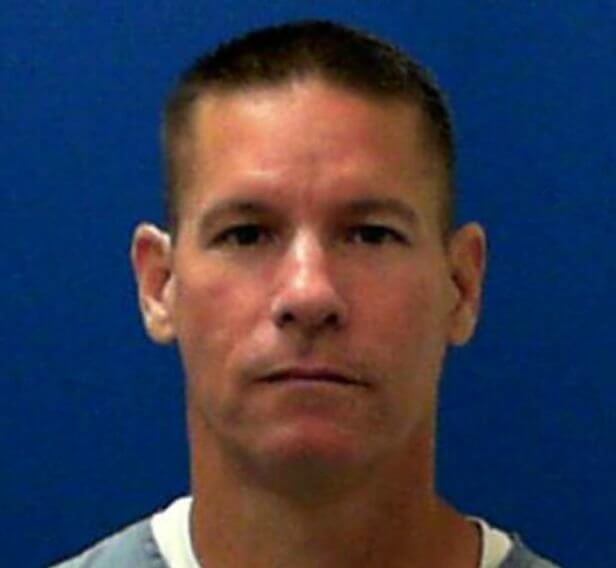 Less than 24 hours later, Sigler and his friend were caught when their car crashed into a Nissan Altima during a police chase. The other driver, 55-year-old Dennis Howard Palmer, was killed at the scene. Michelson, who had just been released from prison at the time, was charged with first-degree murder. Sigler, meanwhile, faced additional charges for his escape. Both were eventually sentenced to life in prison.
Alfred Wetzler and Rudolf Vrba
Unlike most of the people featured on this list, Alfred Wetzler and Rudolf Vrba weren't imprisoned for being criminals. Rather, these two men were incarcerated at the Auschwitz concentration camp in Poland at the height of the Holocaust during the Second World War.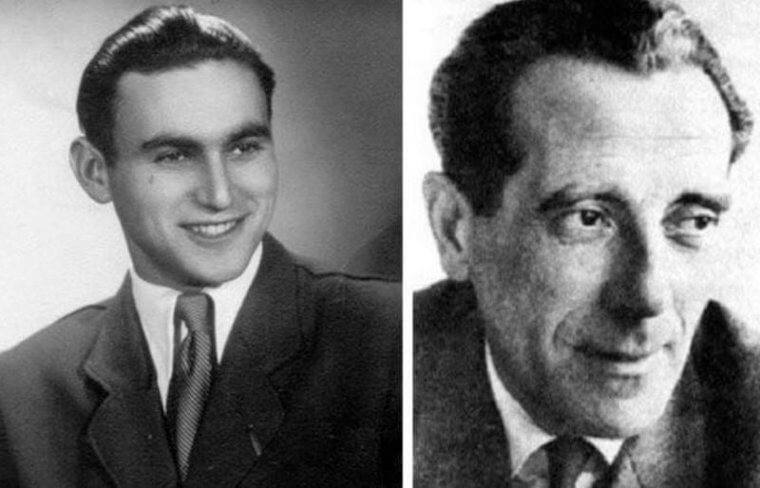 Both men, who were Slovak Jews, escaped from the camp in April of 1944 after hiding under a pile of wooden planks for four days. They reported their experience to Jewish officials in Slovakia, and they were among the first to share information about the horrors that went on inside the camp. Together, they co-authored the Vrba-Wetzler Report, which was distributed widely enough to get the attention of governments. Their report helped save the lives of over 200,000 Jews.
Brian Bo Larsen
Brian Bo Larsen from Denmark might just be the record-holder for the largest number of prison escapes in history. He has managed to escape from prison a total of 22 times over the years, through different methods like hiding in a container or destroying the window bars of his prison cell with a saw.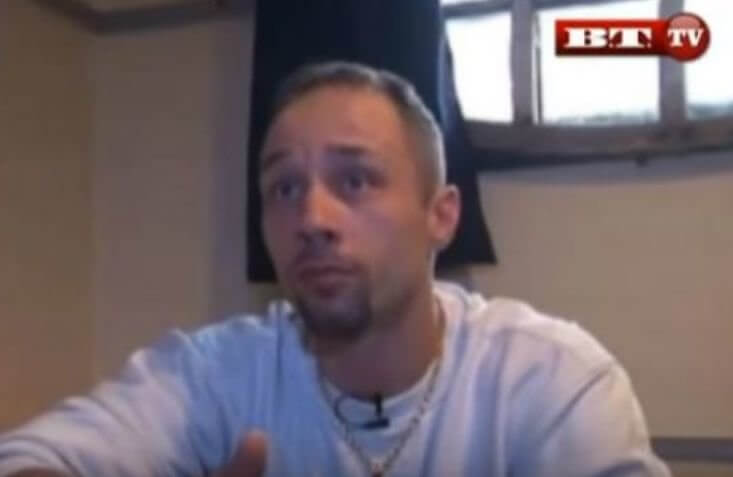 One of his elaborate schemes involved him using a bulldozer to destroy the prison's outer walls, a move that allowed him and 13 other inmates to escape. Unfortunately, Larsen never seemed to have figured out how to keep himself out of jail — he was once again arrested and put behind bars after he was caught stealing a car.
Pascal Payet
What's more daring than a helicopter prison escape? Three helicopter prison escapes! French murderer Pascal Payet escaped from prison in 2001 with the help of his friends, who had used a helicopter to pick him up at the prison's roof.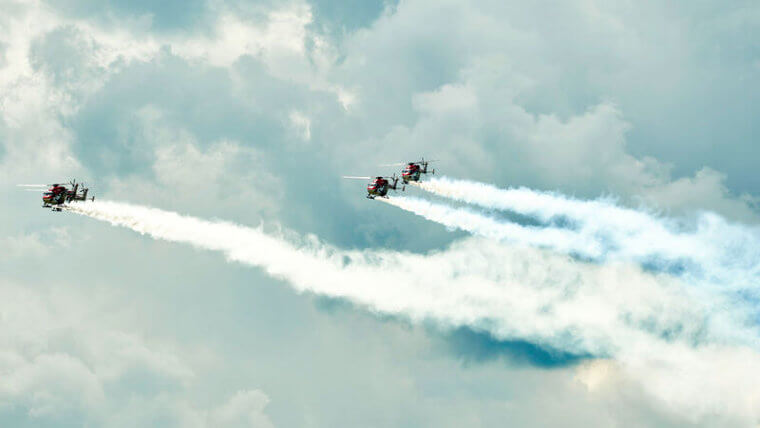 Two years later, Payet himself used a helicopter to help three prisoners escape. He was eventually caught by authorities and was put back in jail, but he managed to escape yet again when four men hijacked a helicopter and picked him up. After he was captured once more, he was transferred to a different prison in an unknown location.
Sarah Jo Pender
In August of 2002, Sarah Jo Pender and her former boyfriend Richard Edward Hull were convicted for the October 24, 2000 murder of their roommates Andrew Cataldi and Tricia Nordman in Indiana. Pender was sentenced to 110 years in prison but strongly believed that she had been wrongfully convicted. She didn't think that she belonged in prison but after all her appeals had been exhausted, she decided to take matters into her own hands.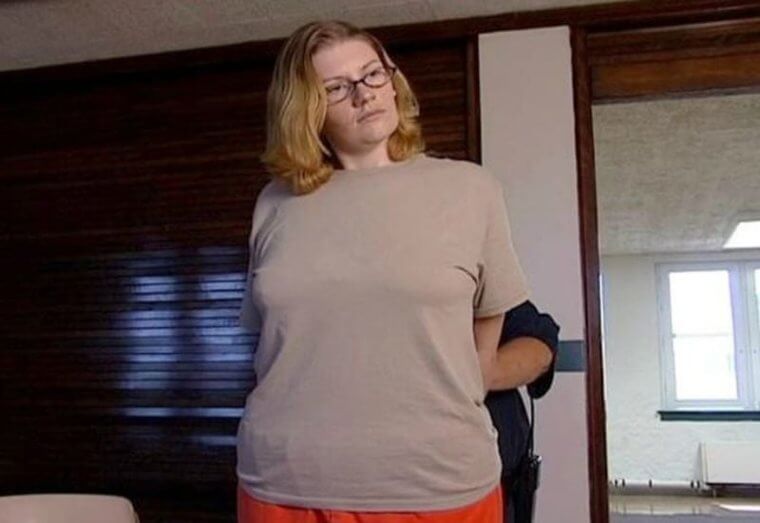 In 2008, she made headlines for escaping from the Rockville Correctional Facility. She hid in the backseat of her lover who was a prison guard. She was later transferred to another car where she was driven to Indianapolis before settling in Chicago. A few months later, she was rearrested after a neighbor, who had been watching an episode of America's Most Wanted that featured Pender, called the authorities.
Rédoine Faïd
Rédoine Faïd, a gangster who was sentenced to eight years in prison in 2011 for a failed armed robbery, gained notoriety in France for being a serial jailbreaker. He first escaped from prison in 2013 when he used explosives to blast through prison doors. A Europe-wide warrant was issued and he was arrested more than a month later.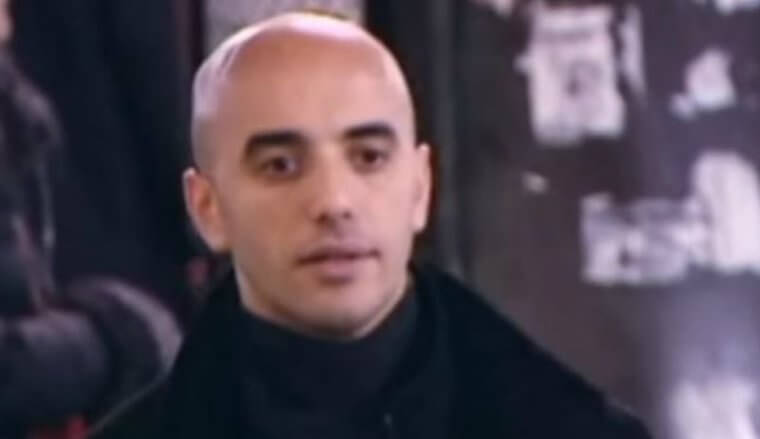 His second and most daring attempt took place in 2018 when three armed accomplices hijacked a helicopter and used that to help him escape. The helicopter was later abandoned near Charles de Gaulle airport. He was arrested again three months later along with his brother and two other men.
75 Dangerous Criminals in Paraguay
In January of 2020, 75 inmates escaped from a penitentiary in the Paraguayan city of Pedro Juan Caballero, located near the Brazilian border. Among the escapees were at least 40 members of a Brazilian drug cartel known as the Primeiro Comando da Capital (PCC).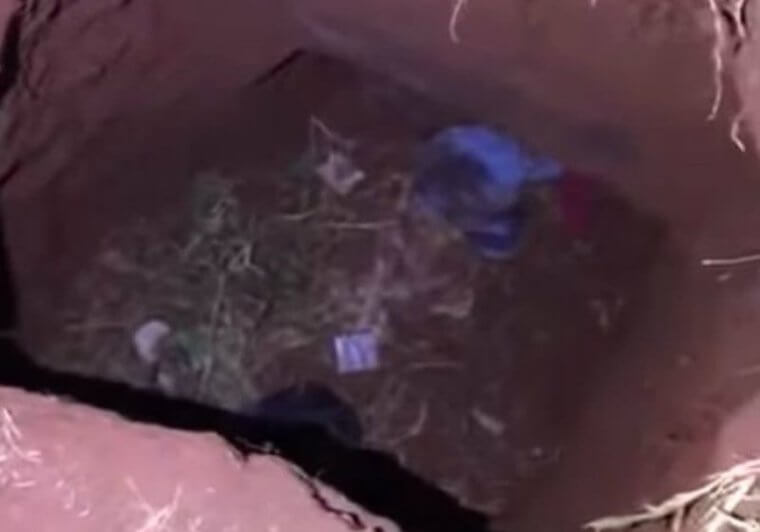 Though a tunnel had been found within the vicinity, authorities believed that this was simply a cover-up and that the inmates simply escaped through the gates with the help of the prison guards. Justice Minister Cecilia Perez, who called the prison break one of the largest in the country's history, immediately ordered the prison officials to be fired and arrested.
Dieter Dengler
Dieter Dengler was a U.S. Navy pilot during the Vietnam War. He was captured by Pathet Lao troops and became a prisoner of war after his plane was shot down somewhere in Laos. After several weeks, he was handed over to the Vietnamese who brought him and six other prisoners of war to a prison camp.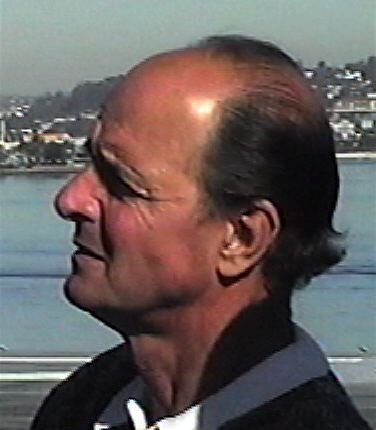 Dengler and his fellow prisoners slipped out of their handcuffs while the North Vietnamese guards ate. They stole some of the guards' weapons, and a gunfight ensued. The six prisoners managed to escape and split into smaller groups. After 23 days in the jungle, Dengler was eventually spotted and rescued by an American Air Force pilot.
Victor Manuel Felix Beltran, Luis Fernando Meza Gonzalez, and Yael Osuna Navarro
In January of 2020, three high-profile inmates with links to Mexican drug lord El Chapo escaped from a penitentiary in Mexico City. One of the men, Victor Manuel Felix Beltran, is believed to be the chief financial officer of El Chapo's Sinaloa cartel. At the time of their escape, the three men were awaiting extradition to the United States.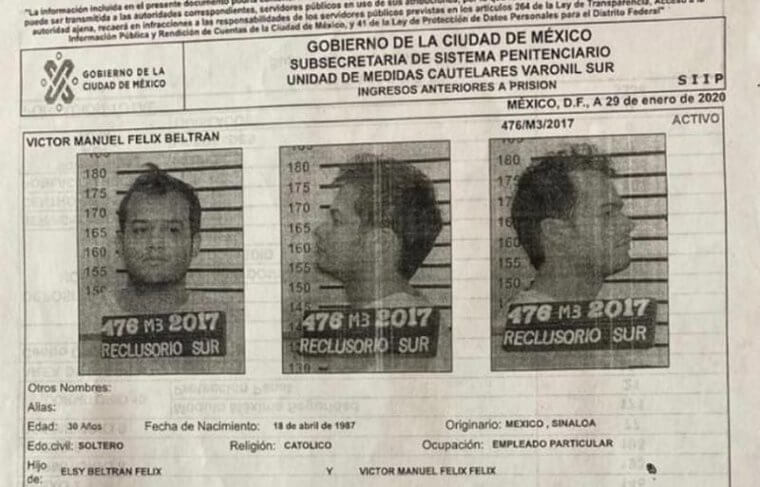 It is unclear just how the three men managed to escape past all five sets of locked doors barring them inside the prison.
The Great Escape
During the Second World War, thousands of prisoners of war were held at the Luftwaffe-run prison camp Stalag Luft III located near the town of Sagan in Poland. In 1944, more than 600 prisoners devised a plan to escape and began digging two-foot-wide tunnels using tin cans and candles to scoop soil. This would become known as the "Great Escape."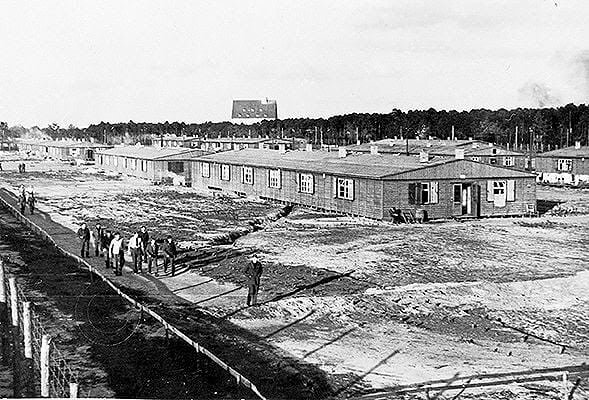 The tunnel's construction was completed by March of 1944. Soon, prisoners began to crawl through the tunnel. Around 76 men managed to escape before the 77th man was spotted by one of the guards. 73 escapees were eventually captured and were either returned to Stalag Luft III or were sent to other concentration camps. Two of the three successful escapees eventually made it to Sweden, while the third was housed at a British consulate in Spain.
A Regular Morning
The year was 2015, the month was January, and Cheryl Love was about to make herself tea. This was part of her morning routine. Her husband, Bobby, was still fast asleep in their bedroom when she heard a knock at the door. "I opened it slowly and saw the police standing there," Love said in an interview with Humans of New York.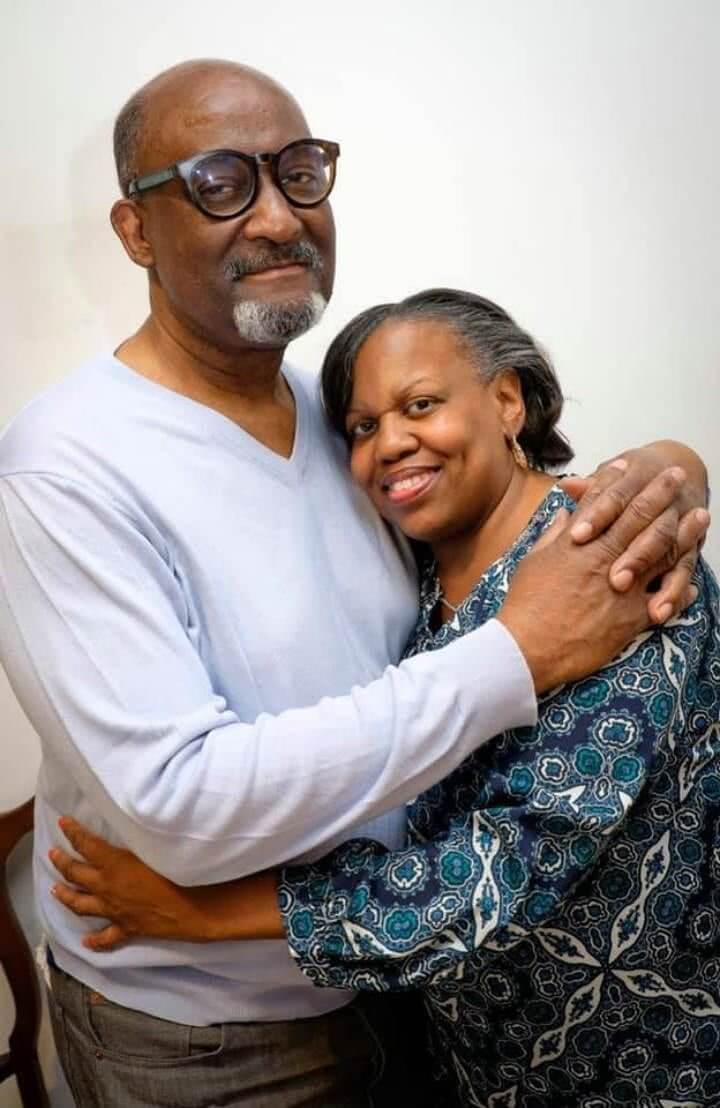 "At first I wasn't worried," she continued. Their next-door neighbor was known to be a "crazy lady" and police officers often came and checked in on her. Cheryl assumed the police were simply knocking on the wrong door. "But the moment I opened the door," she said, "twelve officers came barging past me." She had no way of knowing at the time, but Cheryl's life was about to turn upside down. 
"What's Your Name? "
"They went straight back to the bedroom, and walked up to Bobby," Cheryl said as she recalled vivid memories of those distinctive FBI letters glaring out from the back of their jackets.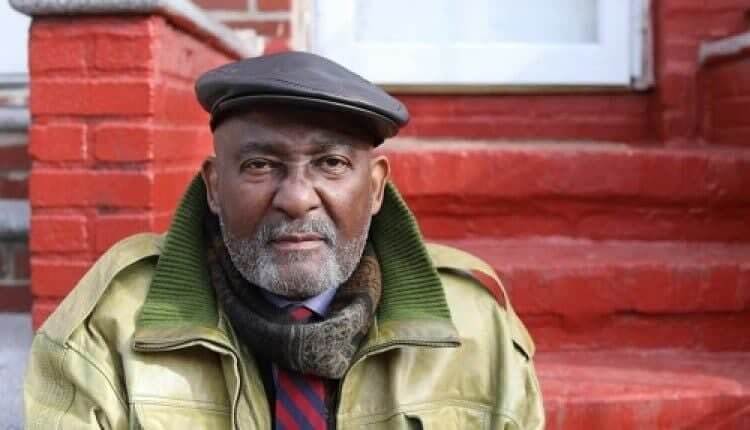 Cheryl overheard the officers interrogating her husband. "What's your name?" "Bobby Love," her husband answered. "No, what's your real name?" Love's husband whispered in such a soft voice, she couldn't catch his answer. "You've had a long run," the officers responded. The next thing Cheryl knew, Bobby was in handcuffs and being rushed out the door. Cheryl begged to know what was wrong. "This goes way back, Cheryl. Back before I met you," he called over his shoulder as he was hustled out of their home. 
Walter Miller's Story
Walter Miller (aka Bobby Love) grew up in the sixties in North Carolina. He described his childhood as "pretty normal," but he grew up poor, and his mother struggled to make ends meet. With eight children to care for, she barely had enough to support all of them. It wasn't surprising that Walter began feeling neglected.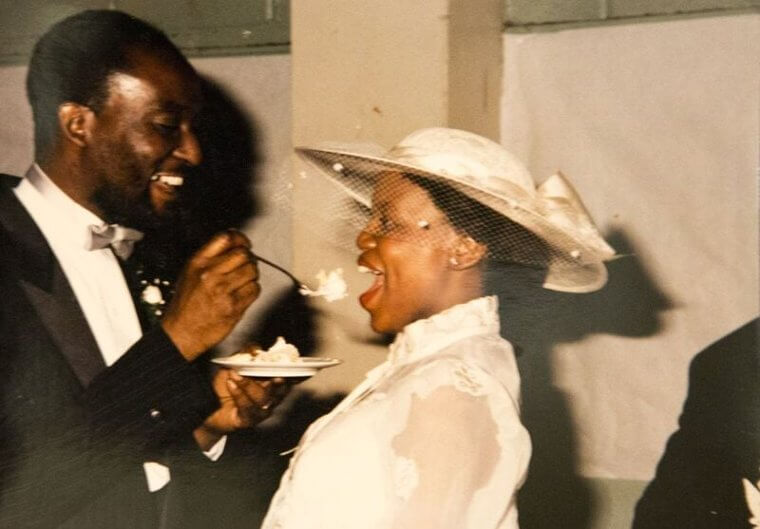 His run-ins with the law started when he attended a Sam Cooke concert. "The crowd was really moving because it was dance music. And Sam Cooke didn't like that. He kept telling people to sit down. And after only two songs, he walked off the stage," Walter said. He yelled profanity at the stage and was subsequently arrested for misconduct. "Things went downhill pretty quickly after that," he said.
Getting More Familiar With the Law
The incident at the Sam Cooke concert happened in 1964 and Walter soon developed his own record of misbehavior. Things worsened rapidly for him. "I got into all sorts of trouble," Walter admitted.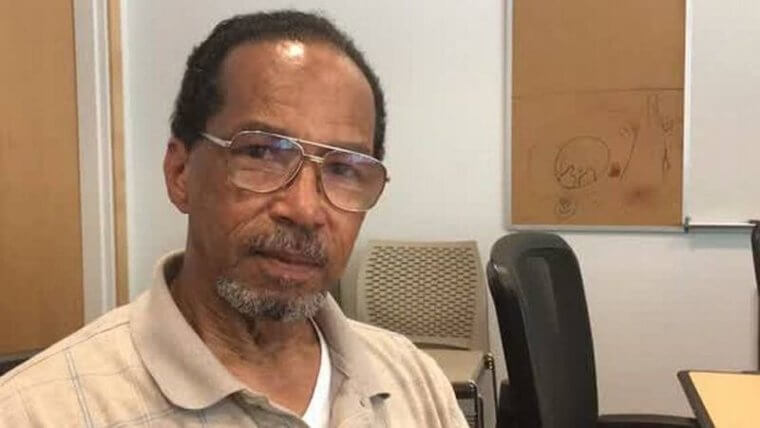 "I lifted purses from unlocked cars, I was stealing government checks out of mailboxes, I got bolder and bolder," Walter said. When he was caught stealing from the band room at his school, the young delinquent had to face the consequences of his petty crimes. He was sent to a nearby juvenile detention center.
Juvenile Detention for Young Walter
"I hated everything about that place," Walter recalled years later. One moment he was enjoying his youthful freedom, the next, he was living a life of strict code and conduct. He complained about everything in that place, but it was the violence that really got to him.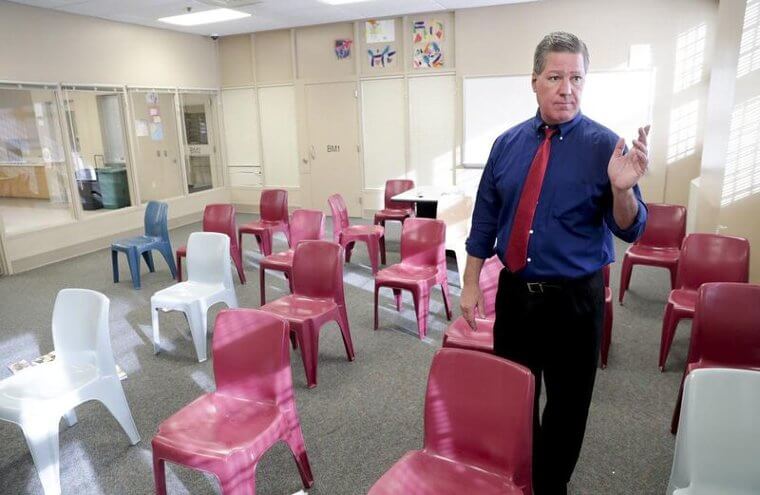 Other young delinquents in the place were far more violent than he was. "I still have scars from all the times I got beat up," Walter said years after he had left the center. He used to hear the train whirl past every night as he fell asleep, and with its comforting noise came dreams of leaving the center. Walter wanted to get out. He just needed to think of a solid plan. 
The Great Escape
The nightly sound of the train was a haunting reminder to Walter of the things he was missing out on. "I always wanted to know where that train was going," he said. His time at the juvenile center was testing his patience, so he watched for a chance to escape.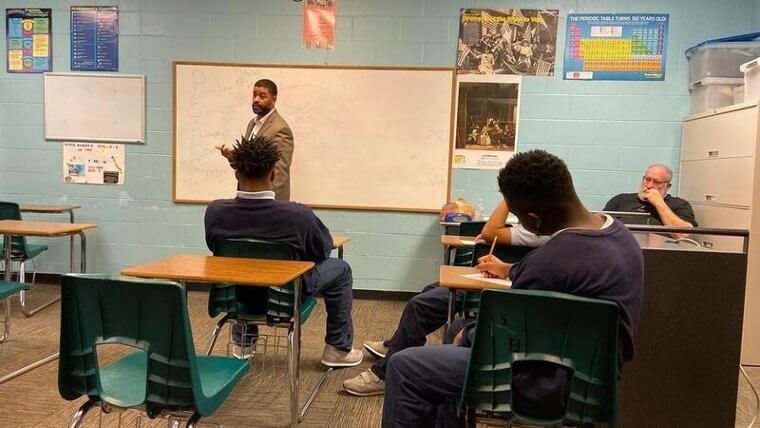 Walter's golden opportunity came one night when the night guard stationed by the exit doors turned his back and checked the time. Walter saw his chance and made a run for it. "I ran out the back door – toward the sound of that whistle. And that was the first place I ever escaped from," he said. It wouldn't be the last. 
Towards the Train Tracks
Walter ran towards the tracks and did something he had been dreaming of for months. He wanted to see where the train led. He followed it out of North Carolina and bore down on Washington, D.C. For the first time in months, he felt like things were finally looking up.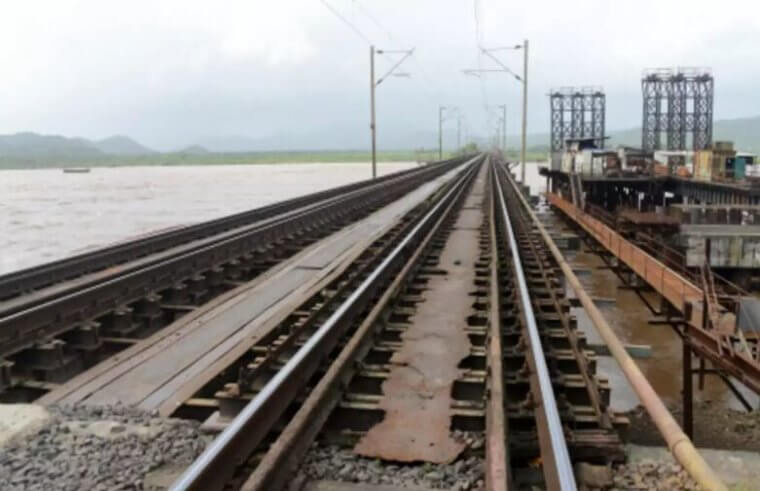 As luck would have it, Walter had a brother living in D.C. He stayed with him and enrolled at a local high school. He began attending classes and even played baseball with friends. Unfortunately, Walter started hanging out with "the wrong group of kids." His life was getting set to change once again. 
Bad Influence From the Wrong Crowd
This group of new "friends" got into more serious crimes than those Walter had previously been involved in. They had been robbing banks and so far had never been caught. Their trick was to drive down to North Carolina to do the deed because the security there was more relaxed.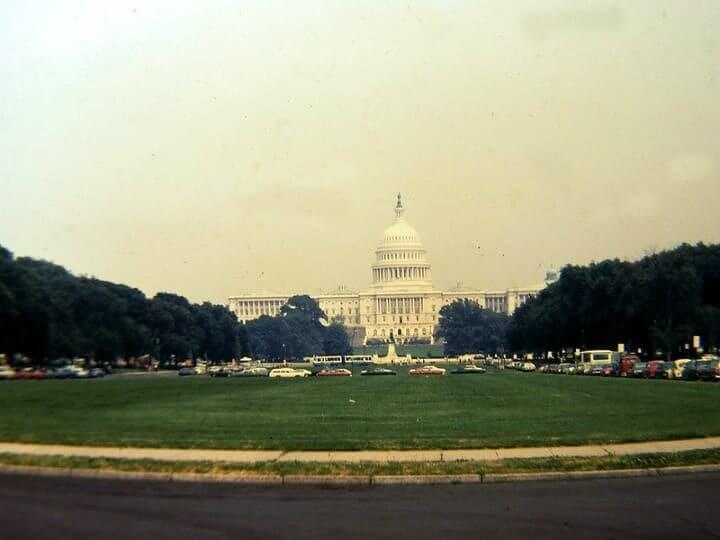 Walter and his friends got away with many heists. "After every score, we'd hand out on the strip at 14th and T [Streets], and act like big timers. We felt like gangsters." In a moment of honest reflection, Walter admitted: "I have nobody to blame but myself. I just enjoyed the feeling of having money." He would soon see that he wasn't so lucky after all. 
Caught at the Bank
Walter and his friends conducted several successful bank robberies. However, in August 1971, they were finally caught. Their operation backfired on them when they decided to rob a bank that had a silent alarm system. The bank teller was able to use this system to alert the police without Walter or his friends noticing.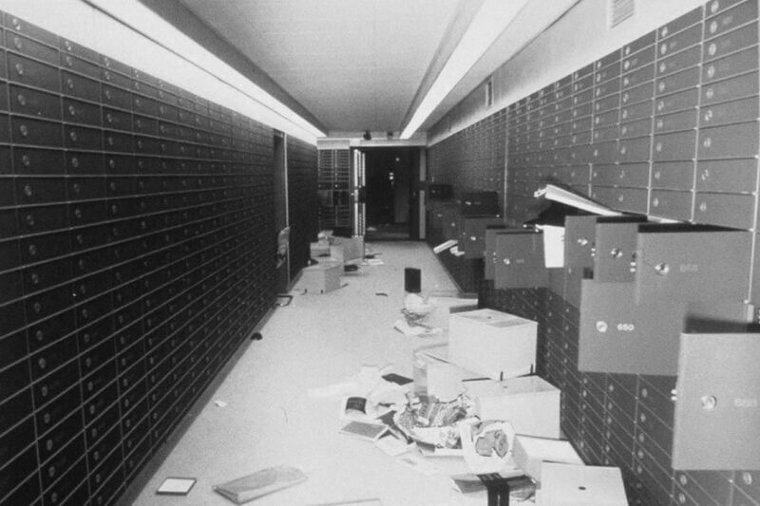 Upon leaving the bank, Walter discovered the police were waiting for him in the parking lot. "I tried to get away, ducking and weaving, running through cars," he said. However, this behavior only led to him being shot and caught. Still, this indomitable young man was going to find a way to flout the system once again.
Inmate No. 0283128
Aside from this last failed robbery, Walter was found guilty of one other. His sentence? 25-30 years in prison. As if things couldn't get any worse, Walter learned that his mother had passed away. This was a devastating blow to him, and he vowed to turn his life around.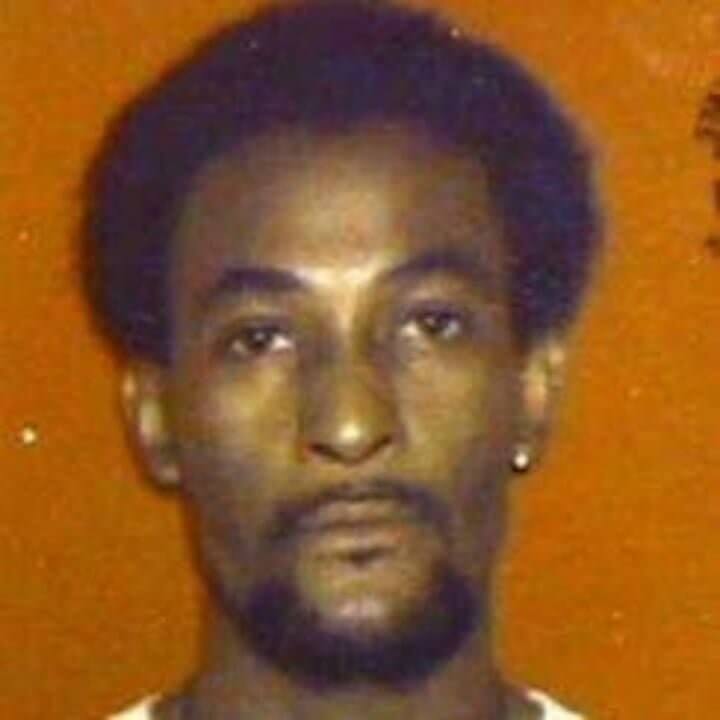 Walter made several appeals, but none were successful. By this time, he had already gotten used to spending time behind bars. Still, he wanted a better life for himself, so he hatched a plan to be transferred from a maximum-security prison to a minimum-security facility.
Transferring Was His Hope
Walter wanted to make positive changes in his life. "I became the perfect inmate," he said. "I never had a mark on my record." His good behavior earned him the privilege of being transferred to a minimum-security facility.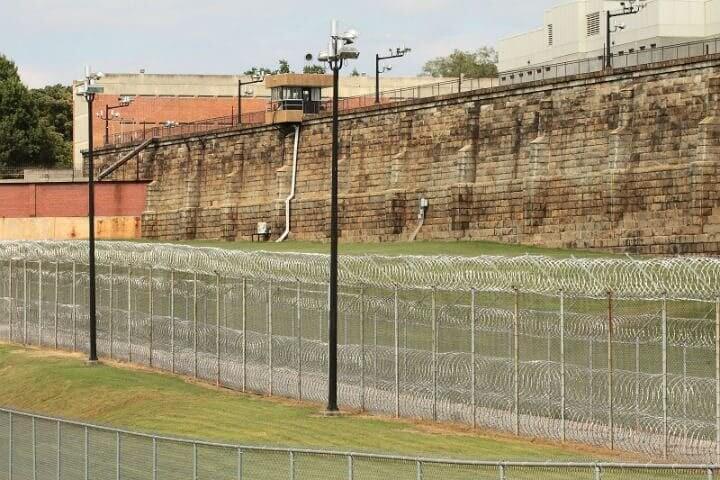 This new locale was a fresh start for Walter. It felt like "camp" compared to his previous facility. Though there were still towering walls and fences and guards on duty, inmates had more freedom to do pleasurable things. They were afforded calls to family and loved ones and were allowed to walk outside. Walter even had the chance to host his own radio show. At that time, he had no plans of escaping. But things were about to change.
Spiraling Downward
Things felt relaxed for Walter for the first time in years. He was thoroughly enjoying his time as a radio show host, and his time at the minimum security system was the best he had felt thus far. But things took a turn for the worst when a fellow inmate shouted profanities at the prison captain. The captain assumed it was Walter, and things were never the same after that.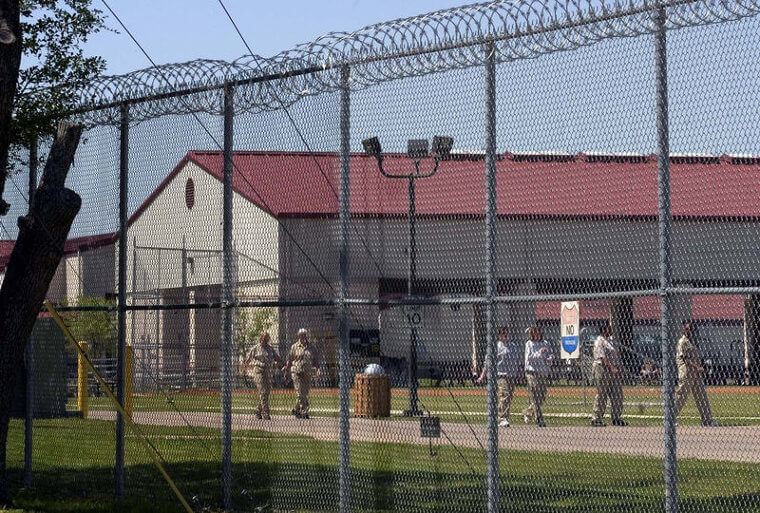 The captain kept on calling Walter out, regularly writing infractions. "The negative reports kept piling up until I was one mark away from being sent back up the hill," he said. He didn't want to leave, and he knew his only hope was to escape. 

A New Opportunity for Walter
Because of the pile of negative reports against him, Walter was given one of the toughest (and worst) jobs in prison. He was assigned to clean roads with a few fellow inmates. He had to wake up much earlier than the rest of the prison population, ride a bus to Raleigh, and pick up trash along the road.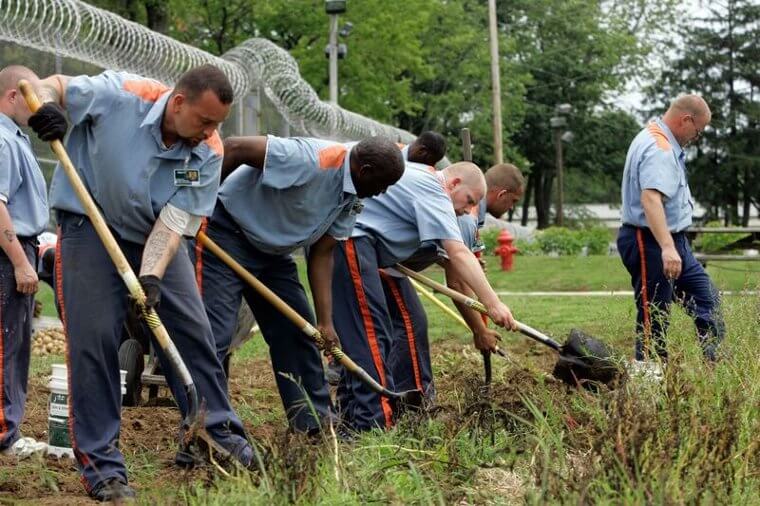 "It was awful," he recalled. "People would be throwing hamburgers and milkshakes at you. And it was almost winter, so it was starting to get cold." Despite these dire conditions, Walter saw this as an opportunity to plan his next escape. "That's when I started planning and plotting," he said.
How to Escape
To fund his grand scheme, Walter began saving up his money. He also started to take note of small details. He noticed that the guard stationed at the door on Tuesdays was lazier than the rest. He didn't give any of the inmates a pat-down, letting them leave the facility and head to the bus with no idea as to whether they were carrying anything they shouldn't have.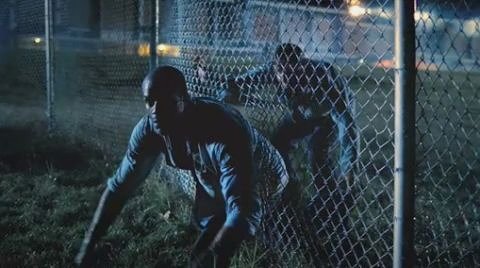 Walter also noticed that on their way out they would always stop at a certain intersection that had a wooded area right beside it. The crafty young man spent months collecting information to ensure his plan would be a success. Then, one Monday night while watching TV, Walter made his final decision. "That was going to be my last night in prison," he said. 
Slippin' Away
The following day (a Tuesday), the lazy guard was stationed at the door. Walter was prepared for his big escape. He had cleaned out his locker and had the civilian clothes he was allowed to wear for his radio show underneath his prison suit. Everything was set.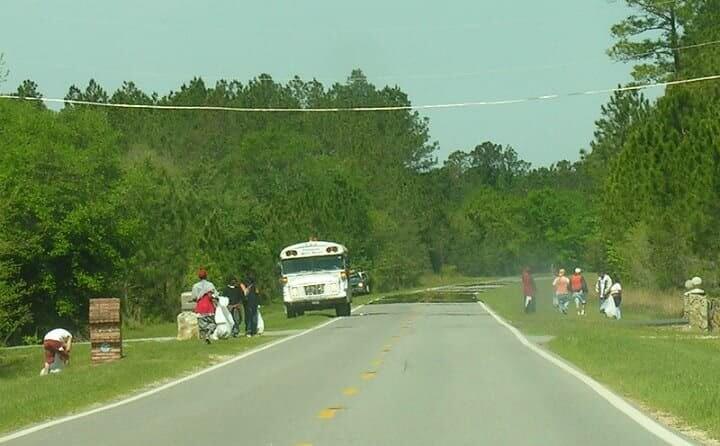 Walter made sure to sit at the very back of the bus where the emergency exit was. "As we slowed down for a stop, I swung open the back door – and I was gone," he said. He stripped his prison clothing right away and ran deep into the woods. The sounds of police sirens faded into the distance as he ran. 
"Keep Going, Keep Going"
"I could hear the alarm blaring behind me, but I didn't look back," Walter said. When he felt safe enough to let his guard down, he began to inquire about where the nearest Greyhound station was. "Keep going," was the reply.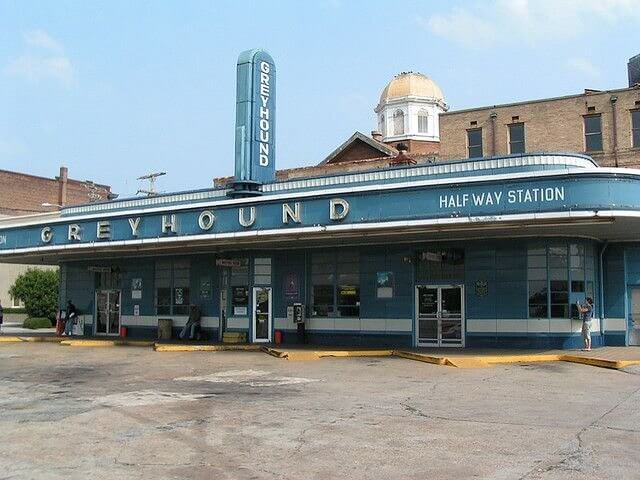 A kind stranger was nice enough to lend Walter some money to buy a one-way ticket to New York City. As he settled into his seat, the woman beside him turned to strike up a conversation. "She asked me my name. I thought for a moment, and said: 'Bobby Love.' And that was the death of Walter Miller." This was it. Walter was about to start a brand new life. 
A New Identity
Walter arrived in New York City in November of 1977. He was now known as Bobby Love and he couldn't wait to start his new life. What little money he had left he spent on a motel. Pretty soon though, his money ran out. With that, Bobby was homeless and living on the streets. Even then, he was determined to make this new chapter of his life a success.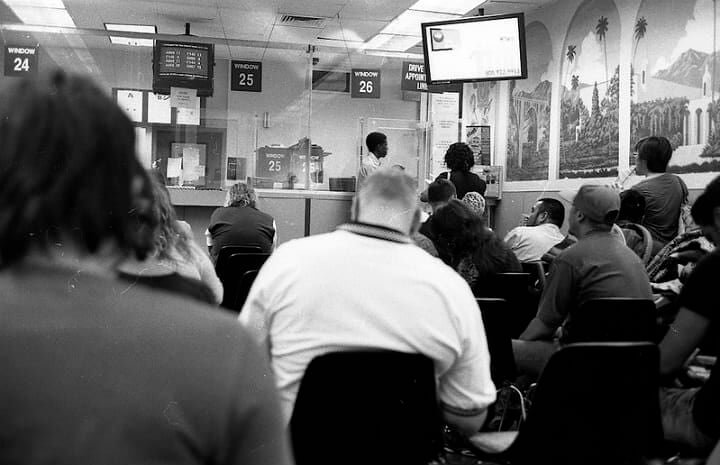 Bobby was lucky to get a new social security number and other important documents like a driver's license. He then began hunting for work. He stayed at $8-a-night motels to keep expenses at a minimum. Little did he know something was brewing that would change his life forever.