These days, we have advanced technology to find missing persons and solve crimes, but sometimes, a person's disappearance remains a mystery for life. Children and adults alike have been either abducted, gotten lost, murdered, or perished in the wild, never to return home to their families. Others were seen acting erratically before their disappearance, but what could it mean? The answers disappear with them and leave us with more questions. Here are 33 of the most mysterious disappearances of all.
Snatched While Sunbathing
Heather Teague disappeared one afternoon in 1995 with one witness to tell the tale. She was sunbathing at Newburgh Beach in Kentucky while a witness across the river happened to be observing the beach through a telescope. At approximately 12:45 p.m, the witness saw 23-year-old Heather being approached by a shirtless Caucasian male from the woods. Without warning, the man allegedly grabbed Heather by her hair and dragged her back into the woods with him. It was the last time anybody ever saw her.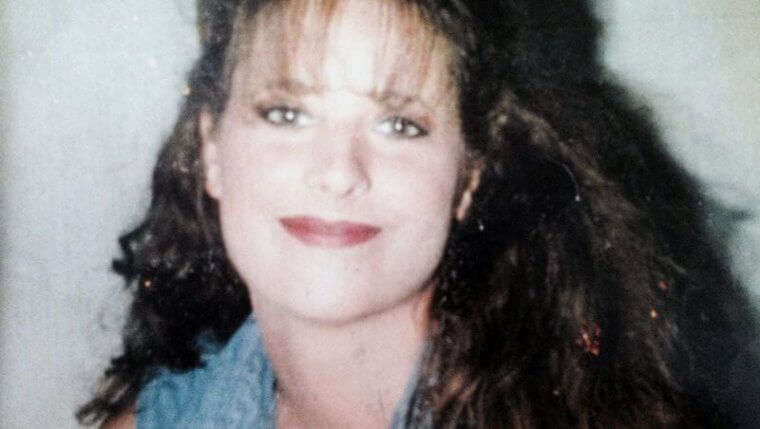 The man was apparently wearing a wig and a mosquito net over his face, probably as a disguise, but he was approximately 6ft tall and had a bushy brown beard… When authorities searched the area of the crime later that same day, they found some of Heather's bathing clothes, but unfortunately no evidence that could lead to an investigation or arrest.
Young Asha Walked Alone Along the Highway
In the early hours of February 14, 2000, nine-year-old Asha Jacquilla Degree packed her backpack and left home. It was windy and rainy outside, but she started walking along the nearby North Carolina Highway 18 around 4 a.m. A few motorists noticed the young girl walking by herself and one eventually turned around to approach her. When this happened, she suddenly ran off the road and into the woods.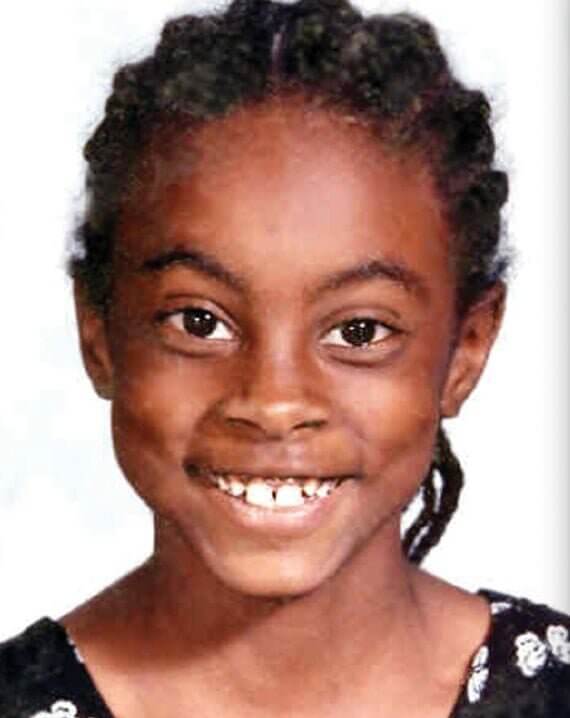 Her family discovered that she was missing that morning and never saw their little daughter again. An intensive search was launched on the day she went missing but revealed nothing more than a few of her belongings close to where she was last seen running into a wooded area. 18 months after her disappearance, her backpack was unearthed at a construction site along the highway, but still, she has never been found.
She Acted Strangely the Night of Her Disappearance
Elisa Lam was a Chinese-Canadian tourist visiting a hotel in Downtown Los Angeles in 2013. She checked in on January 26 and was reported missing by her parents on February 1 after she was last seen alive on January 31. When the LAPD released footage of her from a security camera in the hotel elevator, the video went viral and spiked a lot of interest.

The video shows Elisa acting very strangely by herself on the night of her disappearance and apparently, there were some similarities between her video and the horror film Dark Water. Her body was found in a rooftop water cistern on February 19 whilst maintenance workers were investigating issues with low water pressure and flooding. Her disappearance still remains unsolved and her death was ruled an accident with speculation of bipolar disorder being a factor in her death.
Five Men Disappear Together For No Reason
In 1978, five young men with mild intellectual disabilities drove into the wilderness after last being seen attending a basketball game at California State University, Chico on February 24. Four of them were later found dead while the fifth man, Gary Matthias (25), was never found. One of the men had survived for a few months in a ranger's cabin but was found dead (possibly from starvation) inside even though there were still food supplies left. Of the other three bodies, only bones remained due to scavenging animals.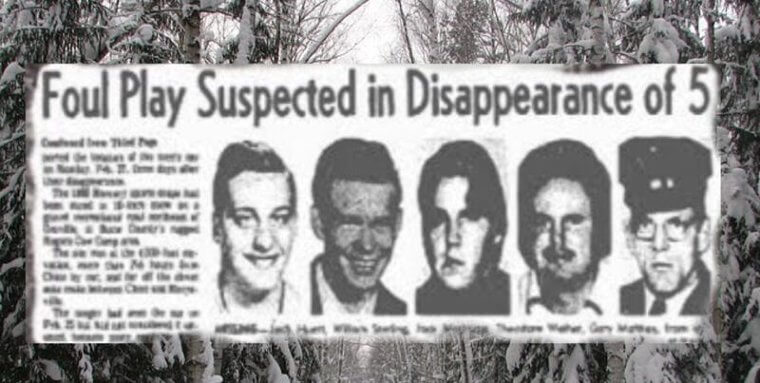 A strange fact is that their truck was found abandoned but still fully functional about 20 miles from the cabin where the four bodies were discovered, so they could have driven home if they wished. There are no concrete theories around these men and their disappearance or whether it could have been foul play.

Brandon Ran Out of Gas Late at Night, Then Disappeared
On August 8, 2013, Brandon Lawson left his home in San Angelo, Texas, after an argument with his girlfriend. He had been clean for six months prior after some ongoing issues with substance abuse. He had called his father around 11:30 p. m to say that he was on his way to his place in Crowley which was about a three-hour drive. An hour later, Brandon called his brother, Kyle, to tell him that he had run out of gas.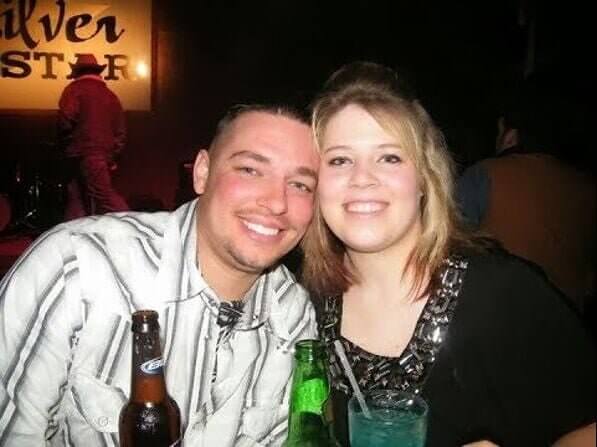 While Kyle was on his way to help his brother, Brandon called 911 saying that he needed the police and was being chased by someone into the woods. He also called his brother again to say that he was bleeding, but when Luke and the officer arrived at his truck, Brandon wasn't there and he was never seen again.
A Missing Mother
Susan Powell is still listed as an American missing person, but there is strong evidence to suggest that she was murdered by her husband. Susan and her husband, Joshua, had two sons together and one day, the whole family disappeared. When Joshua returned claiming that he and the two boys had been camping and that he didn't know where Susan is, suspicions arose as their were rumors of their marriage being unstable and abusive. Joshua was a person of interest, but was never charged.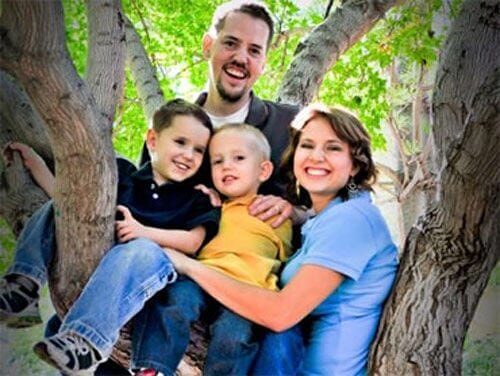 When Susan's parents gained custody of the two boys after Susan's disappearance due to their father's strange and possibly abusive behaviour, Joshua did the unimaginable: he killed himself and his two sons in a murder-suicide. The next year, Joshua's brother also committed suicide, leading police to believe that the two brothers worked together in hiding Susan's body, which was never found.
A Whole Family Disappears, But Their Dog Was Found
The Jamison family of Eufaula, Oklahoma, was Bobby, his wife Sherilynn, and their six-year-old daughter, Madyson. They disappeared in October of 2009 on a trip to Red Oak where they were reportedly interested in buying land. Their truck was found abandoned in the area with $32,000 cash (which was strange since they were not known for carrying large sums of cash), their ID cards, wallets, mobile phones, a GPS system, and their malnourished dog.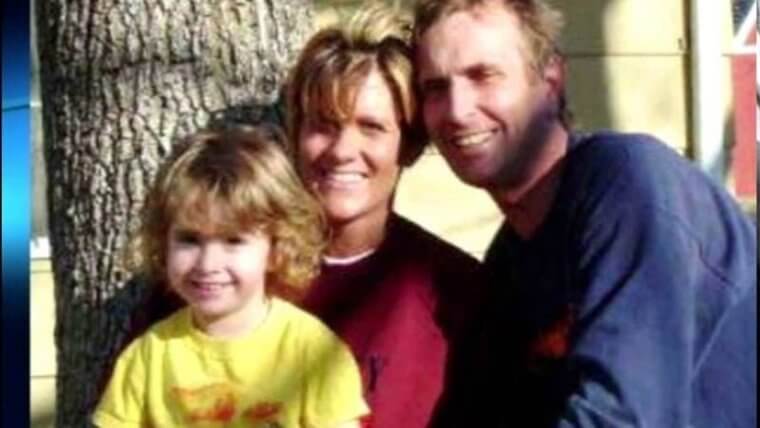 Some years later, in November 2013, the family's suspected remains were found about three miles from where their truck was discovered. The remains were identified as the missing family, but it appears like there was no struggle and no cause of death was ever determined. Theories around their disappearance included that they faked their own deaths or were perhaps somehow involved in illegal drug trading.
A Double Disappearance
Rico Harris was 6'9" tall and had previously played basketball for the Harlem Globetrotters. He had had issues with drug abuse earlier in his life, but was fully recovered and in a relationship. Rico was driving on the California Interstate I-5 to Seattle from Southern California to move in with his girlfriend when he stopped close to Sacramento to rest. He called his girlfriend to tell her that he would check out the mountains - that was his last communication ever.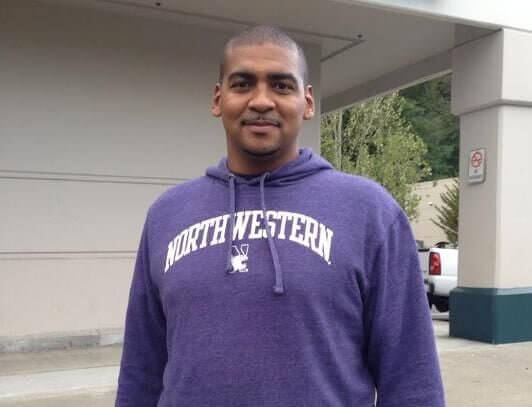 There was no sign of him when they recovered his car, so a search was launched, but to no avail. Strangely, a week later someone reported seeing a man of Rico's build along the highway, a mile from where his car was found. Another search was launched which uncovered size 17 footprints that hadn't been there before, but there is still no trace of Rico or his body to this day.
Abducted While Using A Phone Booth
Angela Hammond was on her way home one evening when she stopped to call her fiancé, Rob, from a phone booth. While they were talking, she described seeing a creepy man with a pick-up truck in the parking lot who looked like he wanted to use a phone booth. The man started approaching her and next, Rob heard Angela scream… He immediately put down his phone to drive to the phone booth she was using to help her.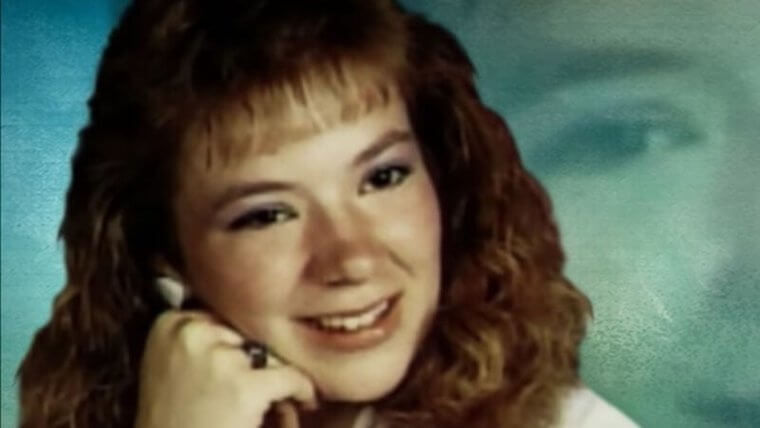 When he got there, he saw the pick-up truck that Angela had described and inside – Angela struggling with her abductor. Rob quickly had to put his truck in reverse, which damaged his transmission. As he raced after Angela and the abductor, his truck gave out and neither Angela nor the man or the pick-up truck were ever seen again.
Gone in Yosemite
Stacey Arras was 14 years of age when she went on a horse ride to Sunrise Sierra Camp in Yosemite with her father and six other people. On July 17, 1981, Arras was determined to walk to a lake nearby to photograph it, just beyond a bluff. Her father did not want to accompany her, but an elderly gentleman of 77 volunteered to walk with her. Along the way, the man got tired and sat down to rest while Arras continued on towards the lake.


According to her case file, that was the last time she was seen. The tour guide apparently saw her from afar, 'standing on a rock about 50 yards south of the trail'. The trail was only 1.5 miles and when Arras didn't return, the elderly man searched for her and later the group too, but all they found was her camera lens.

Amy Bradley
Amy Lynn Bradley was on a cruise with her family before she went missing. The last evening she was seen with her brother on a night out before retiring to her cabin to sleep. The next day, when her father went to look for her on her balcony, she was gone. A search was conducted, but there were no signs of her on the ship or at the dock.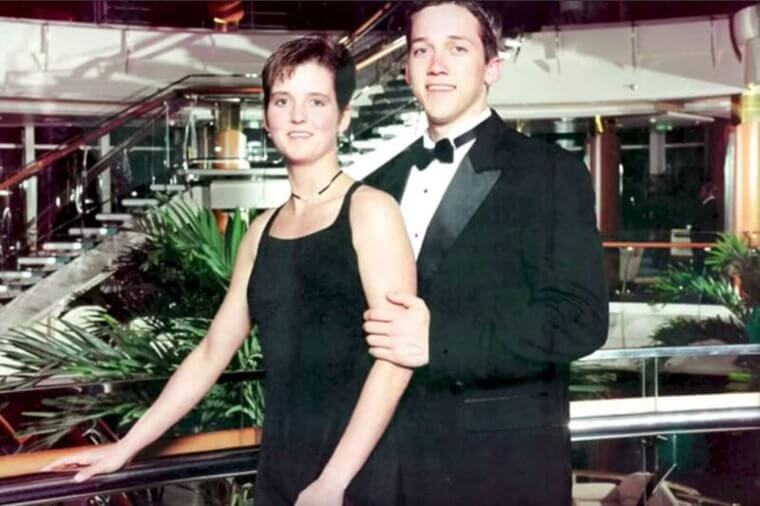 There were reported sightings of her after her disappearance. Once in Curaçao in 1998 by two Canadian tourists who claimed they saw a woman with the same tattoos as Amy. The other was in 1999 by a member of the Navy who said he saw her in a brothel. Apparently, the woman said 'her name was Amy Bradley and [she] begged him for help'. These incidences led people to strongly believe that she was a victim of human trafficking.
Two Foreigners Get Lost Hiking In Panama
Two Dutch girls named Kris Kremers and Lisanne Froon went missing in Panama on 1 April, 2014. The two students were hiking the El Pianista trail when they mysteriously disappeared. An extensive search was conducted and parts of their bodies were eventually found some months later. It wasn't possible to determine their exact cause of death, but it has been speculated that they may have gotten lost and fallen or injured themselves.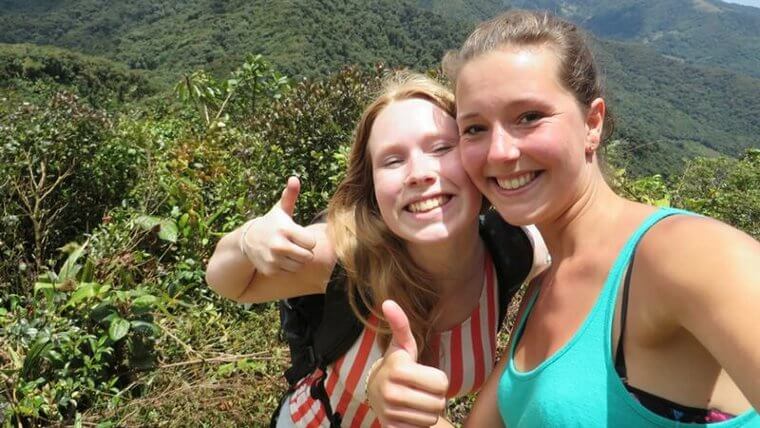 Foul play was not ruled out, especially considering that only portions of their bodies were found… Unfortunately, authorities and investigators never found any more leads as to the cause of their disappearance and any theories are only speculation without evidence of what happened in their last days alive. There were cases of murder in the area, but no links were found to the Dutch girls' deaths.
Teen Vanishes After Crash
Juan Pedro Martinez was ten years old when he mysteriously disappeared in 1986. He was on a road trip with his parents as his father was a truck driver and he and his mom were accompanying him on a delivery that would have taken about eight hours. His father's cargo was 20,000 liters of sulphuric acid. Something strange happened while they were driving along a mountain pass – Juan's father started driving erratically for reasons that will always be unknown.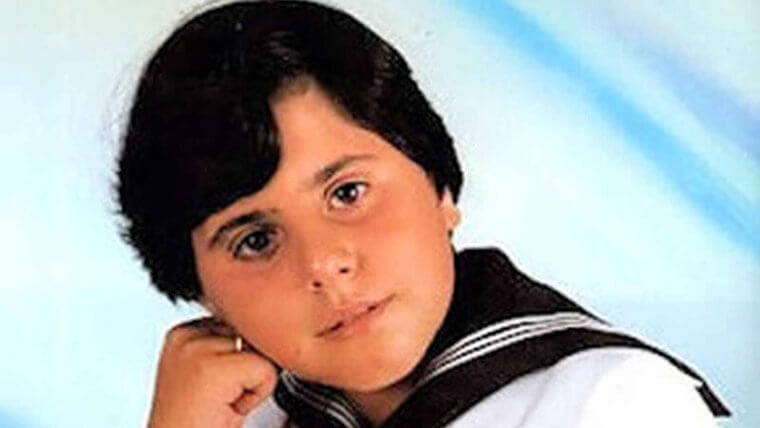 Eventually, the truck went around a turn too fast and crashed, killing both Juan's parents on impact and spilling the sulphuric acid everywhere. When authorities investigated the scene, no trace of Juan was ever found and the spilled sulphuric acid can't be to blame. There were rumors of a car stopping at the scene shortly after the crash, but nothing ever came from it.
12-Year-Old Leaves A Note
Jaliek Rainwalker was born into a difficult life of drug addiction and was in different foster homes as a result. After six different homes, he was adopted by Stephen Kerr and Jocylen McDonald in 2002. He was twelve years old when he disappeared from his adoptive parents' home. At the time, his father, Stephan, was watching over him as he was transitioning to a new foster home the next day.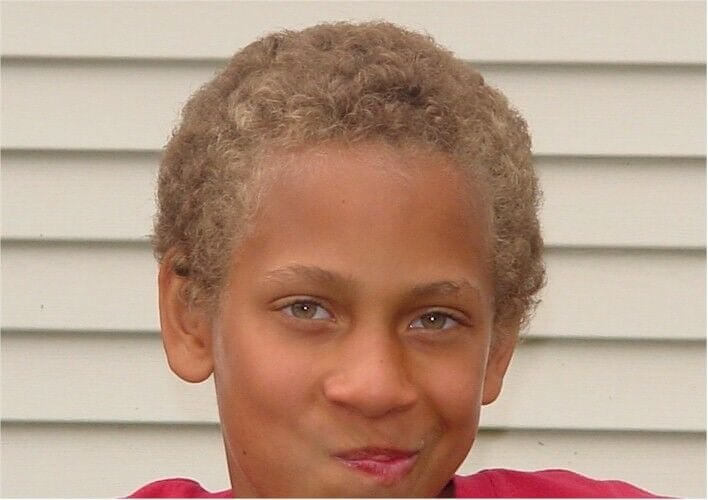 The next morning, when Stephen awoke around 7:30 a. m, Jaliek was missing with only a note left behind. The note said, "Dear everybody, I'm sorry for everything. I won't be a bother anymore. Goodbye, Jaliek."Jaliek was reported missing around 9 in the morning and a search of the area was conducted that day. Nothing ever turned up and although police have not ruled out foul play, suicide or voluntary disappearance could also have been possible.
Was It An Intentional Disappearance?
Maura Murray was a nursing student in her junior year at the University of Massachusetts Amherst when she disappeared. She left the university campus on the afternoon of February 9, notifying her superiors that she was taking a week off as there was a death in her family. That evening, she disappeared forever after a car crash on Route 112 in Woodsville, New Hampshire.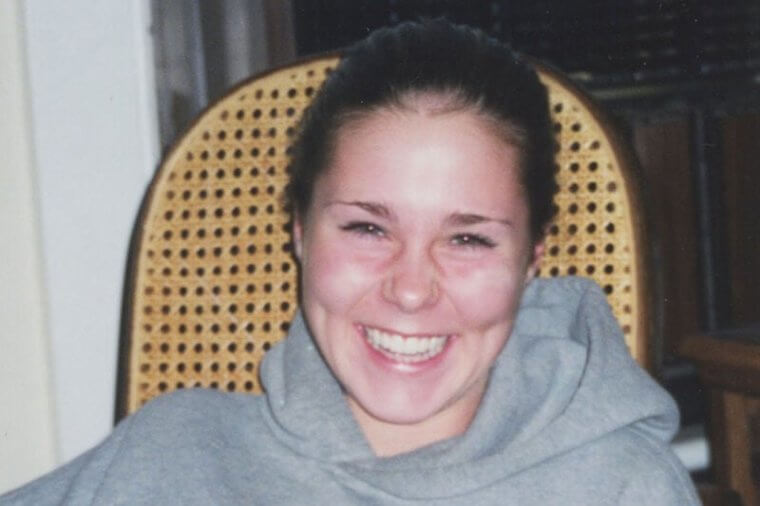 At 7:27 p. m that evening, a local lady reported a car accident close to her home. A passing motorist who was local to the neighborhood passed the scene and offered assistance, but the woman declined, claiming that she had called roadside assistance. However, when law enforcement arrived on the scene at 7:46 p. m, there was nobody and Maura had disappeared. There is speculation about Laura's intentions that day as the death in her family could never be confirmed.
Five Children Vanish
In 1945 on the eve of Christmas, disaster hit the Sodder family as a fire broke out and destroyed their home. On this evening, George Sodder and his wife, Jennie, were at home with nine of their ten children. During the fire, four children escaped and survived, but the other five went missing as their bodies were never found. Their parents were convinced that they had survived.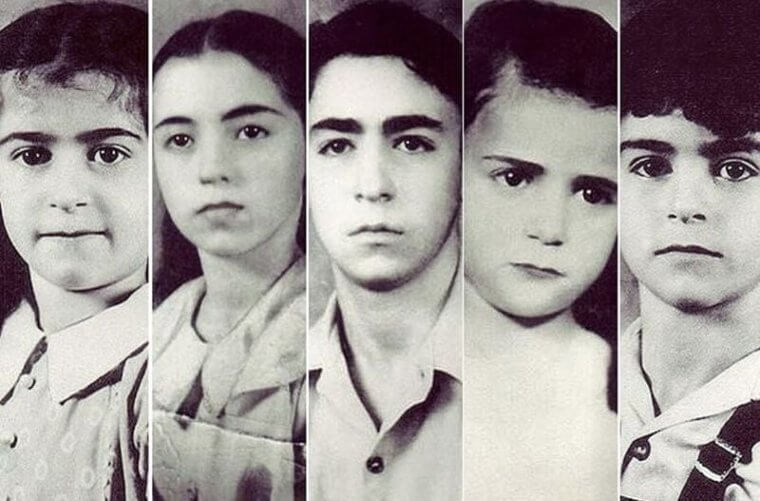 There were some suspicious events that happened before the fire that were later uncovered. George maintained that the fire couldn't have been from an electrical fault since he rewired the entire house before the incident. George also had reason to believe that his truck had been tampered with as it wouldn't start that night and it looked like somebody had cut their telephone line. The five children were never found, despite their parents erecting a billboard and never giving up.

Only Her Car Was Found
In 2006, Jennifer Kesse disappeared after last being seen at work the night before. She spoke to her boyfriend on the phone that evening but didn't show up for work the next day. Evidence suggested that she had been abducted from either her apartment or the parking lot. Shortly after her disappearance, her car was found in a parking lot about a mile from her home…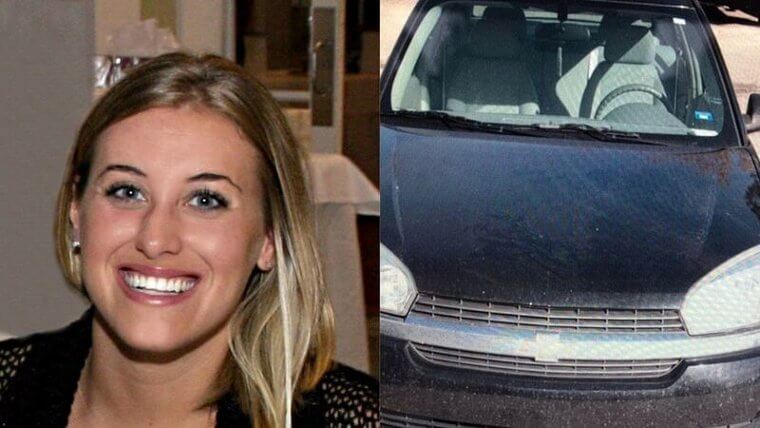 The parking lot's security footage shows an unidentified person parking Jennifer's car and then leaving, but no clear identification could be made due to the poor quality of the surveillance. The person's face is always obscured and it cannot even be determined whether the person of interest was a male or a female. It's fair to say that this person was very lucky. Until this day, no arrests have been made and her whereabouts are still a mystery.
Abducted On Her Daily Trail Ride
Tara Calico used to ride her bike every day. On September 20, 1988, in Belen, New Mexico, she never came home from her excursion. Before this day, her mom used to ride with her, but she stopped when she felt like a driver was stalking her. When she didn't return, her mom went looking for her along the trail but found only her Walkman.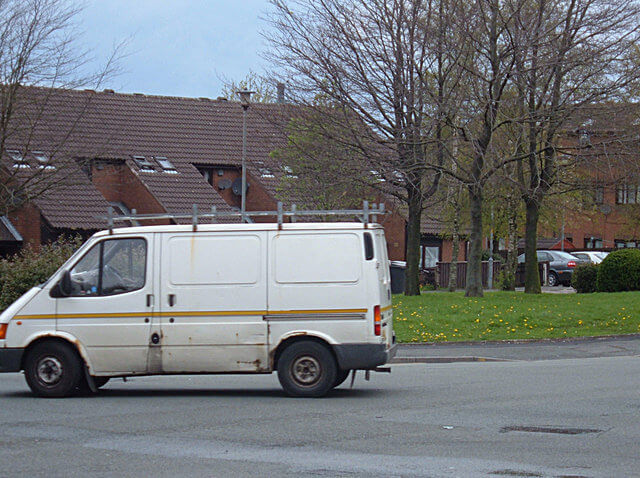 Many people saw Tara riding her bike as usual, but neither the girl nor her bike was ever found. Although her abduction wasn't witnessed, there were reports of a pickup truck following her. In 1989, a Polaroid photo of a young lady and a boy was found in a parking lot in Florida. They were both seen bound and gagged and Tara's mom thought the woman in the photo was her daughter, but it was never confirmed.

From Stalker to Abductor
On May 28, 1980, Dorothy Jane Scott was at a hospital with two of her coworkers shortly before she disappeared. One of her colleagues had been bitten by a spider and Scott drove them to the hospital. While her two coworkers waited for a prescription, Scott went to get her car from the parking to meet them and drive home. When they saw her car driving towards them, the car sped away and drove off without her coworkers being able to see who was driving.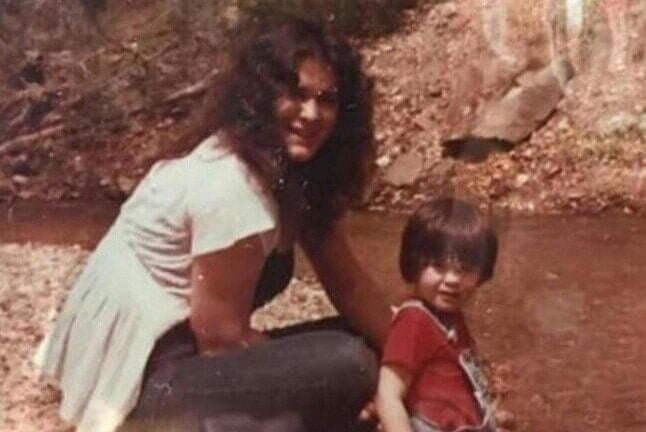 Scott had shared that she was receiving anonymous phone calls from a man who was in love with her and later threatened to "cut [her] up into bits so no one will ever find [her]". Her car was found burned in a ditch and her mother received phone calls from a man who claimed to be her killer after she disappeared.
A Mother's Child Is Taken for a Missing One
The disappearance of Bobby Dunbar is a very interesting story. In 1912, he went fishing with his parents in Louisiana and went missing. He was aged four at the time and police searched for eight months before stumbling upon a boy they believed to be Dunbar. The boy was with a man named William Cantwell Walters who said the boy's name was Bruce. Dunbar's parents and investigators were convinced the boy was in fact Bobby and so his parents gained custody of the boy and the town celebrated his return.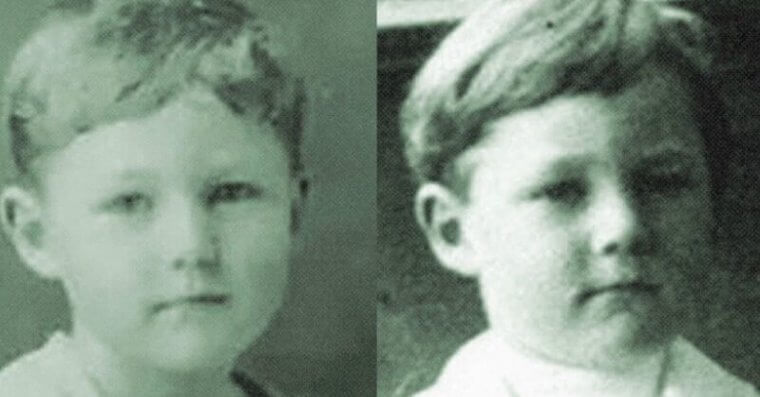 Meanwhile, Walters had been claiming that the boy was a friend of his, Julia Anderson's son, Bruce. Since Julia couldn't afford a lawyer, the court ruled in favor of the Dunbars. However, in 2008, 'Bobby Dunbar's' grandchildren did a DNA test and discovered that they were not related to their grandfather, leaving the whereabouts of the real Bobby Dunbar unknown.

A Bad Surprise
Dennis Martin disappeared just a few days before his seventh birthday while he was on vacation with his family in the Great Smoky Mountains. Dennis and a couple of other children who were on the camping trip with them were planning to scare the adults when they sneaked into the bushes. Dennis's father saw him sneak away, but then he never returned, even after the other boys did.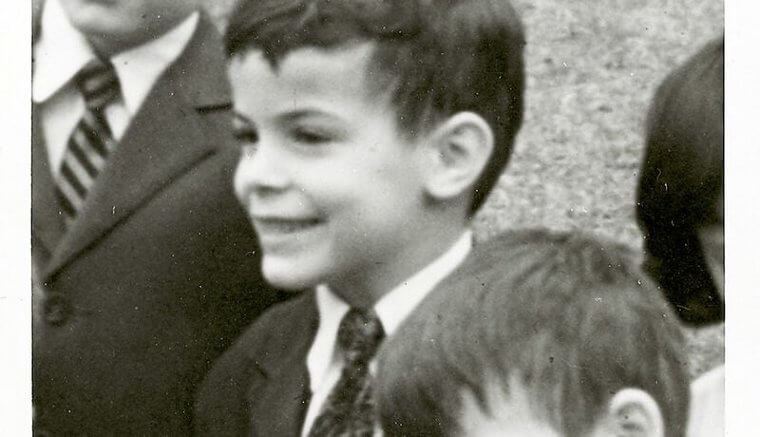 His father became concerned after a few minutes and started searching for him. After some hours, they asked the National Park Service rangers for help. Rainy weather influenced the search and Dennis was never found. Some theories around his disappearance include that he got lost and perished from exposure; that a wild animal attacked him and dragged him away, or that there was foul play involving a suspicious, unkempt man who was spotted in the area earlier.

Brianne Never Came Back
19-year-old Brianne Wolgram left her home in Revelstoke, Canada, to pick up a friend of hers. Sadly, she never came home again that night on September 5, 1998. Witnesses reported seeing her in the company of three women on the night of her disappearance, but these women have never been identified. The search for Brianne was fruitless for days until her car was later found abandoned in the mountains with no clues or prints.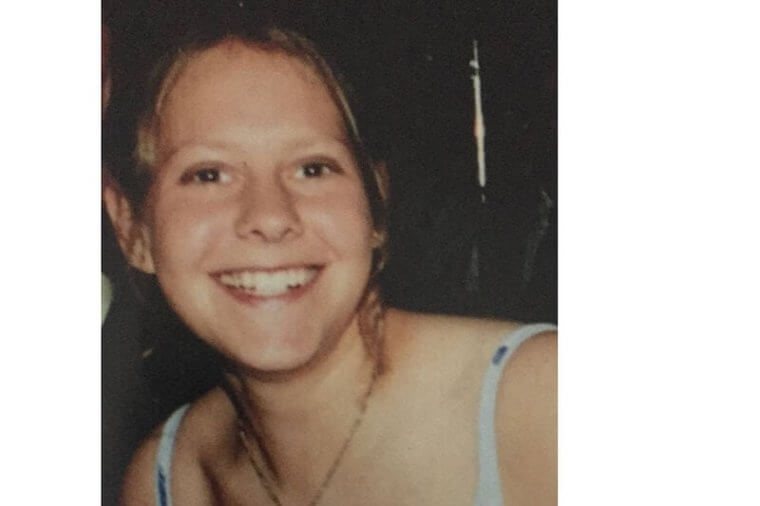 A witness reported seeing a woman close to Brianne's car the day after her disappearance, but no identification was made there either. Brianne's family and law enforcement have been trying for over 20 years to find some answers. To this day, not one of the three women who were seen with her that last night has come forward with any information, which is very mysterious considering that it is such a small town…

Local DA Disappears
Ray Frank Gricar was an American lawyer who went missing on April 15, 2005. He had served as district attorney of Centre County, Pennsylvania, from 1985 to 2005. He was reported missing after not coming home from a road trip. When a search was sent out for him, his car was found in Lewisburg with his cell phone inside. At a later stage, his laptop was discovered in the Susquehanna River with the hard drive removed, which was found further down the river.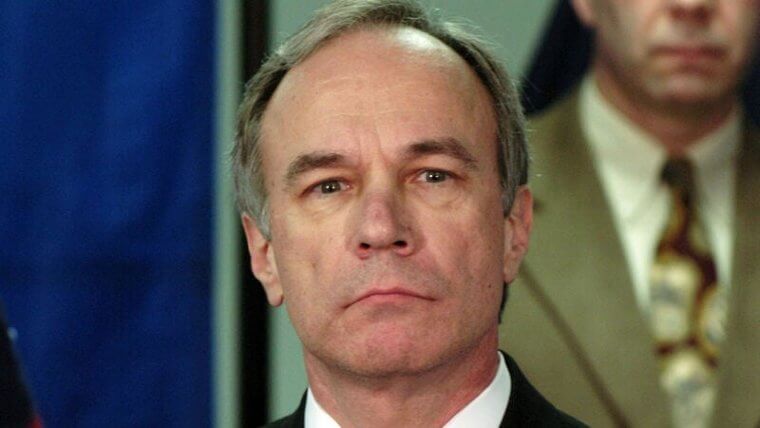 In July 2011, when Gricar had been missing for six years and there were no leads to his whereabouts, he was declared legally dead. Some speculate that he committed suicide, but the authorities also investigated his family, and his girlfriend and stepdaughter both had to do polygraph tests (which they passed). There were also multiple sightings reported of him, so maybe he wanted to disappear…

Jacob Erwin Wetterling
Jacob was eleven years old and living in St. Joseph, Minnesota, when he was kidnapped in 1989. Jacob was riding his bicycle outside with his brother and another friend when a man with a gun appeared and instructed them all to lie down. The man told the other two boys to run away and not look back or else he would shoot Jacob. For 27 years, his abduction was a mystery.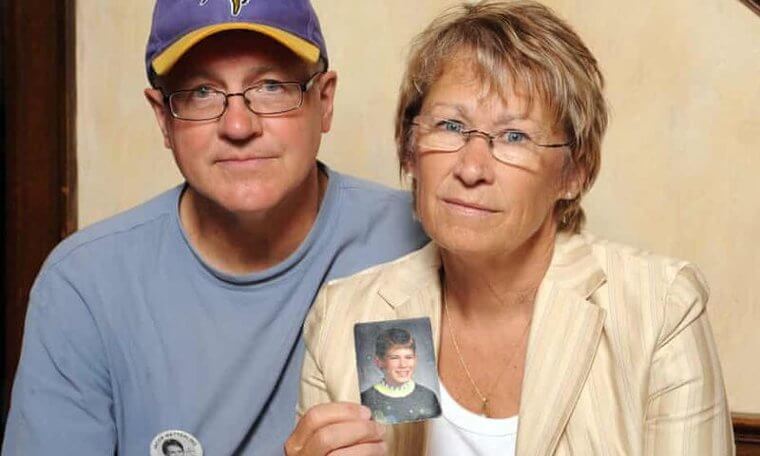 Human bones were found in a pasture near Paynesville (30 miles from the abduction) in 2016. The identity of the bones was confirmed by dental records as that of Jacob Wetterling. The location was revealed by a long-time person of interest in the kidnapping, Danny Heinrich, who confessed to kidnapping and murdering Jacob. Heinrich also kidnapped another boy who was twelve years of age in Cold Spring.

A News Anchor Doesn't Report For Her Morning Show
Jodi Sue Huisentruit worked as a television news anchor for KIMT in Iowa. When she didn't arrive for work one morning in June 1995, her colleague called and she said that she overslept, but was on the way to the station. When she still didn't report two hours later, her colleague filled in for her on the morning show and the station called the Mason City police.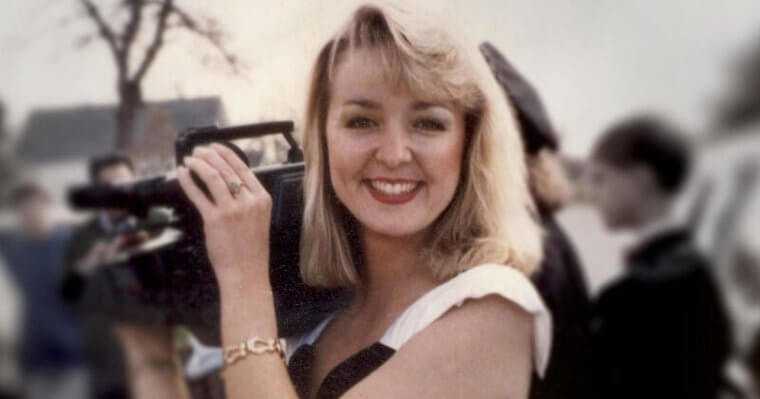 When the police went to Jodi's apartment to investigate, they saw her car still in the parking lot. There were also clear signs of a struggle and some of her personal items were strewn around the area. When questioned, neighbors reported hearing screams around the time of her possible abduction as well as a white van that was in the parking lot with its lights on and engine running… She was never seen again.

Scuba Diver Goes Missing
Ben MacDaniel was living with his parents at their beach house on the Emerald Coast following a divorce, business failure, and the death of his younger brother. He regularly went diving at Vortex Spring, exploring the cave although he wasn't adequately certified. On August 20, 2010, the employees at the dive shop noticed a truck that had been standing in the lot for two days. It belonged to Ben, who had last been diving on August 18.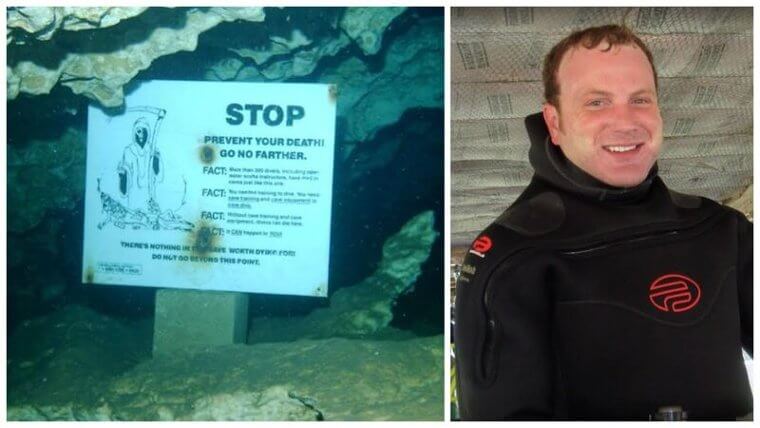 His parents thought he drowned on his last dive and devoted their financial resources to search for his body, but nothing was ever found. When a diver died searching for Ben in 2012, they withdrew their reward for his body. Foul play was not ruled out, especially since the supposedly accidental death of Vortex Springs' owner in late 2011. Florida State issued Ben's death certificate in 2013.
Japanese Mother Disappears
Mayumi Arashi was 27 when she left her home, telling her sister that she was going to meet a classmate. She left her one-year-old baby behind and never returned. Her sister, Yoko, contacted the classmate her sister meant to visit, but she said there had been no plan to meet with Mayumi. Yoko stated that she had been receiving phone calls from a guy called 'A' who then became the prime suspect.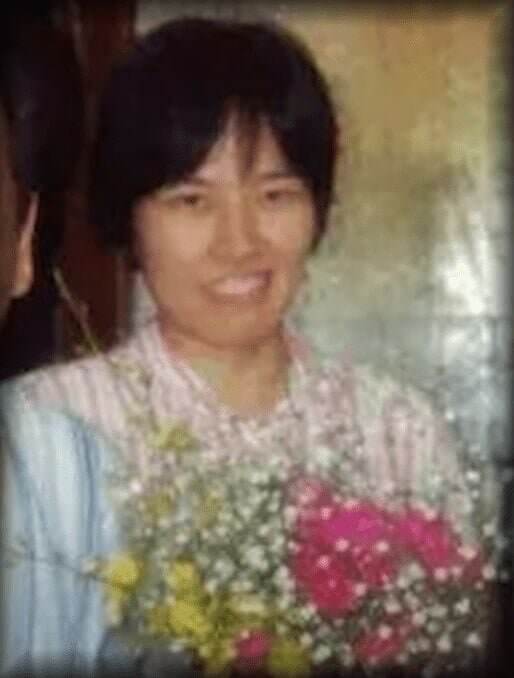 The day after Mayumi disappeared, police located and followed 'A', but lost trace of him carrying two cans of juice into the mountains. The case gained major popularity after an interview with Mayumi's father where a note in the background was spotted. It was written in Mayumi's handwriting and said, 'Don't trust what Yoko says'… It still remains a mystery what happened to Mayumi and whether her sister should really be the prime suspect.

Her Last Night Out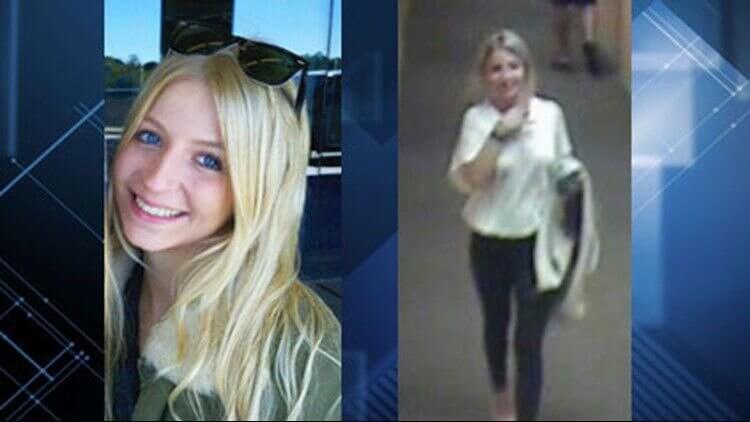 Her boyfriend reported her missing the next day when he tried to contact her, but her phone and shoes were left at Kilroy's. He moved home shortly after Spierer's disappearance and the friends she went out with all sought legal support. No leads were ever found, but the local rumor is that she may have taken too many substances and died, leaving her friends in a precarious position that drove them to dump her body.
Six Teens Disappear
In the town of Pickering, Ontario, six teenaged boys disappeared on the same night in 1995. It was St. Patrick's Day and the guys had been drinking and celebrating when they headed into the night to look for some fun. They decided to go down to the local marina and set out on Lake Ontario with a stolen boat. To this day, no remains have ever been found and it is still a mystery what could have happened to them.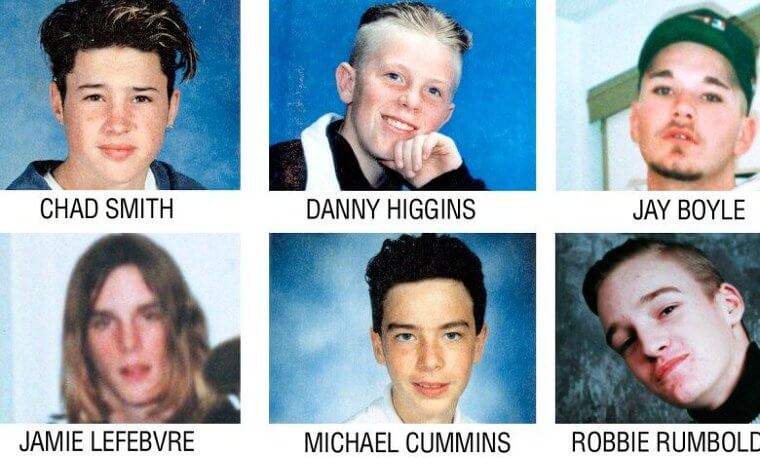 Their girlfriends were the first to report them missing the next morning. An extensive search was launched when the boys' disappearance was linked with the missing boats from the marina. Boats and helicopters combed the area, but nothing was found. Did they perhaps run away together? Or did they perish from hyperthermia on the cold waters of the Lake? No one knows…
Mary Denise Lands
On March 12, 2004, Mary Lands's fiancé was the last person to see her. She left their apartment around ten in the evening, apparently after an argument with him. He was known to be abusive and as such was a prime suspect in her disappearance. The whole town stood together to try and find her, but couldn't get any evidence or leads. The suspicious fact is that her fiancé's family had a pig farm close by…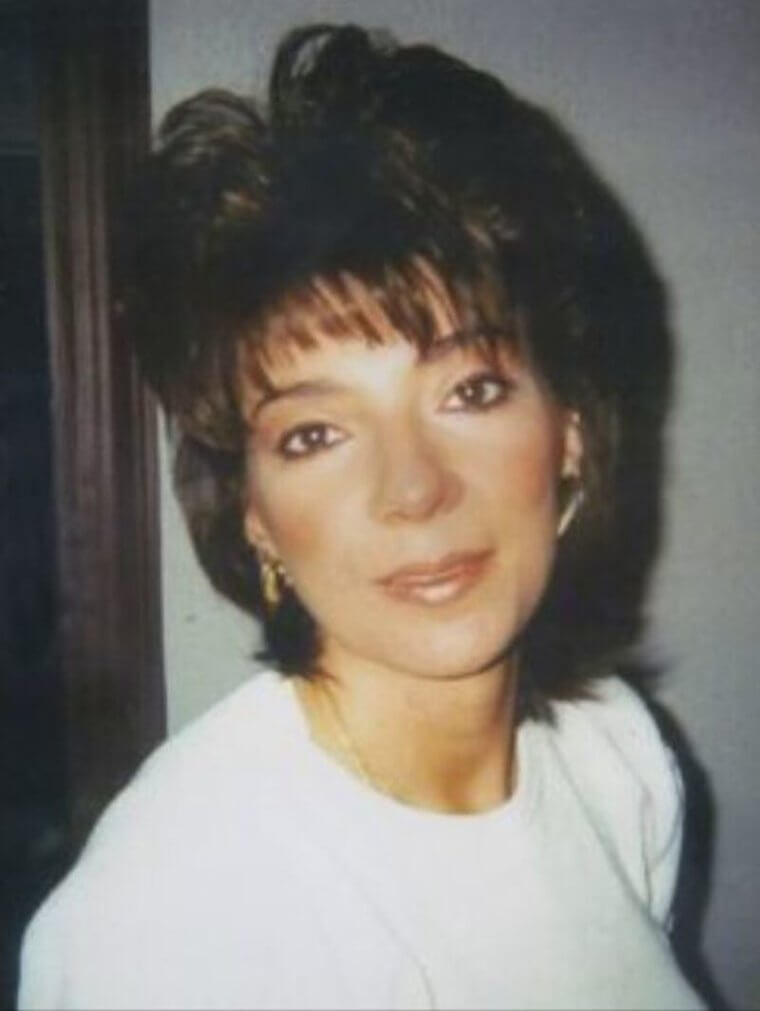 Authorities searched the farm, but no remains or clues were found. Pigs can, however, eat not just meat but bones too. The family even hired a private investigator in desperation, but to no avail. Some years after her death, Mary's fiancé was imprisoned for sexual abuse and served six years, but they could never find any evidence to accuse him of Mary's disappearance or murder.

Gone in Bulgaria
A German man named Lars Mittank went on holiday to Bulgaria in 2014 with a group of friends. One evening, he got into a fight after watching a football match at a bar and as a result of his injuries, couldn't fly back to Germany with his friends as planned. He assured them that he was fine to fly back alone a few days later, but never did.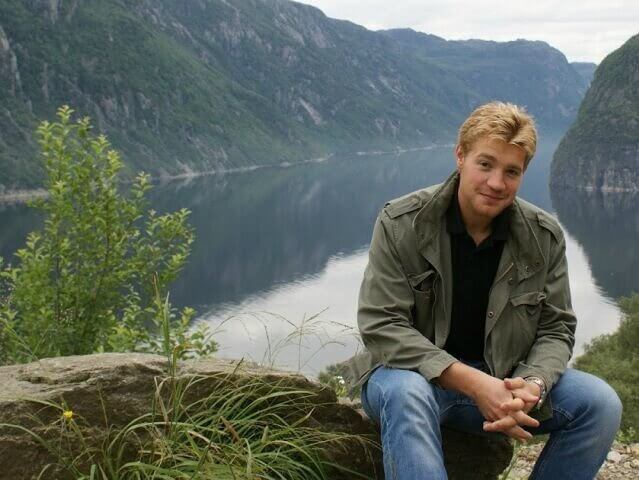 One evening before he disappeared, he called his mother and told her that he was being followed and that he was going to fly home the next day. The last sighting of Lars was the airport's CCTV footage showing him running out of the airport, jumping a fence, and disappearing into a meadow. The doctors and his mother believe that Lars's erratic behavior and paranoia were a side-effect of the medication he was on for his injuries.
Vanished From The Vatican
Emanuela Orlandi was in high school when she mysteriously disappeared from Vatican City. Her father was somehow involved with the Vatican Bank or the papal household, depending on who you ask… She had five siblings and lived in the Vatican City with her family. On 22 June, 1983, she never came home from her flute lessons which she attended by bus. There have since been multiple reports of sightings of the girl over the years, but none ever lead to prove her existence.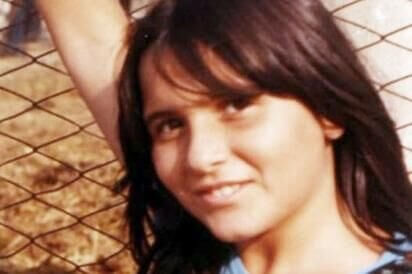 Emanuela's brother blamed himself for not going on the bus with her to her flute class that day and there were a few suspicious political happenings that she was linked to. The most notable was apparent involvement with the mafia by the Vatican and her father to free Mehmet Ali Ağca, who was the Turkish man who shot Pope John Paul II.
Suzie, Stacy, And Sherill Disappear From Their Home
The Springfield three were three women: Suzanne "Suzie" Streeter, her friend, Stacy McCall, and Suzie's mother, Sherill Levitt. They disappeared into thin air from Levitt's home in Springfield, Missouri one day. There was no sign of a struggle at the house except for a broken porch light and all of their personal belongings had been left behind. The answering machine in the house had a deleted message that police think might have had something to do with their disappearance.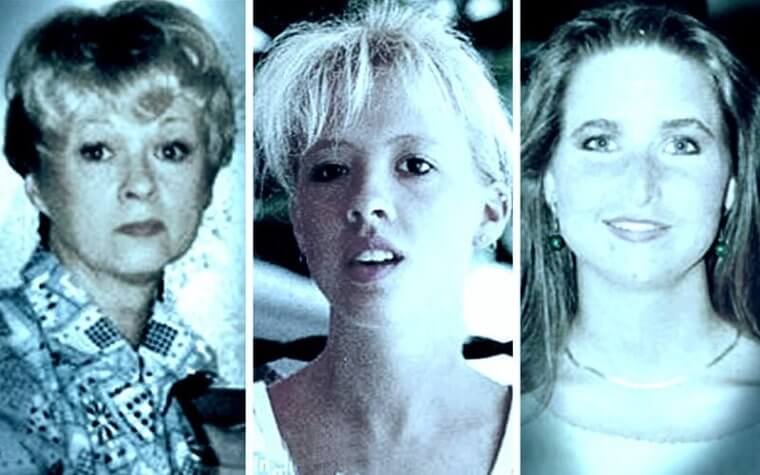 Convicted kidnapper and robber, Robert Craig Cox, claimed in 1997 that he knew that the three women were murdered and that nobody would ever find their bodies. To this day, they have not been found and neither have their remains.