For many Americans, the United States armed forces offer a fantastic opportunity for a lifelong career of honor and valor. From private to general, the Department of Defense has delineated all the ranks of service as well as the pay grades that correspond to each rank. Here are all the ranks of the US armed forces and their associated pay grades.
Per Diem: Everyone Gets an Allowance for Food and Other Expenses
First of all, everyone in the armed forces gets a monthly stipend that can be used for groceries and other expenses. Whatever branch they are in, and whatever rank they are, everyone is entitled to a small amount of money each month for food. Of course, many active-duty personnel don't need money for their daily meals; they are provided by their units or their bases.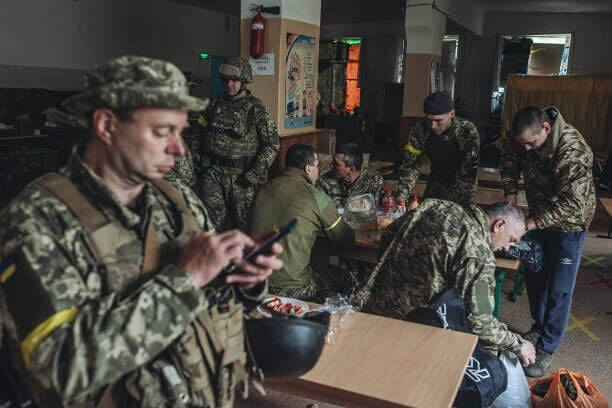 Similarly, everyone in an officer training school is usually taken care of, as meal plans are generally a part of university life or daily life at one of the various military academies. This amount is on top of their monthly salary and isn't very much, but it is appreciated by younger service personnel to whom every dollar counts. Enlisted members of the military receive $452.56 per month for groceries, food, and other expenses, and officers receive an allowance of $311.88 every month.
Service Academies: Student Officer Candidates Are at the Bottom
Cadets are officer trainees or candidates, learning how to become soldiers or marines. The designation is used for students at the United States Military Academy, the United States Air Force Academy, and the United States Coast Guard Academy, as well as the Reserves for all those branches. The term that the Navy and Naval Reserves use for beginning trainees is "midshipman", the equivalent rank. Officers of these ranks earn the lowest monthly salary of all members of the armed forces.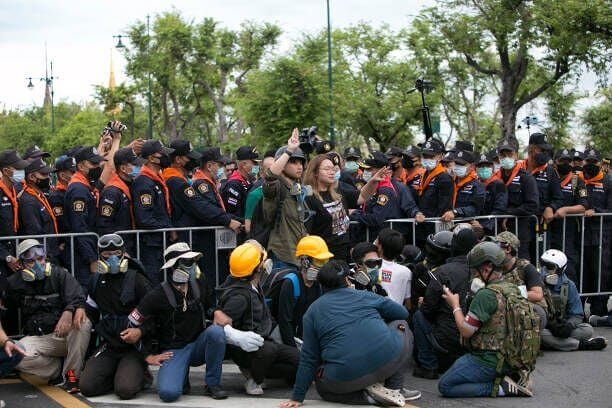 They are still in training, and thus not suitable for active duty, and they are generally quite young; either right out of high school or attending university. However, most other university students don't get any sort of monthly salary, so it definitely puts cadets and midshipmen ahead of their peers. Officer candidates of these ranks are paid up to $1,273.20 per month, for a yearly salary of $15,278.40.
E-1: A Private's Salary Is Public Knowledge
While cadets and midshipmen are the lowest officer ranks, the lowest enlisted ranks are Private in the Army, Seamen Recruit in the Navy and Coast Guard, and Airman Basic in the Air Force and Space Force. They hold a designation of E-1 and are considered to be enlisted members with less than four months' experience. This is the lowest designation any active service member of the armed forces can have and apply only to rank beginners.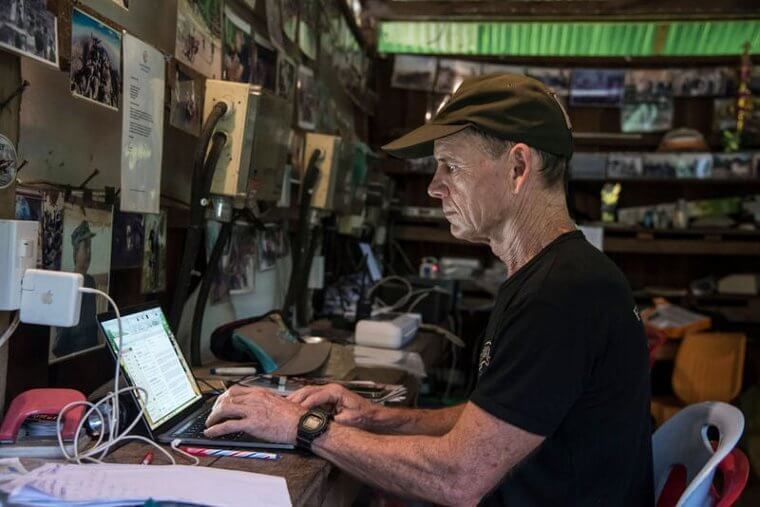 Generally, this rank applies to the first four months or so of basic training. Many candidates don't make it past this phase, but the ones that do quickly get promoted to the next lowest rank. While still an E-1, however, they undergo their first few weeks as a member of the armed forces and are tested both physically and mentally. While going through this early training, E-1 service members earn $1,917.63 each month.

E-2: A Slight Promotion in Rank and Raise in Pay
The next level for enlisted personnel is known as E-2 and happens when a candidate completes four months of initial training and education. In addition to a slight rise in pay, the achievement earns a promotion. This means Private Second Class in the Army, Seaman Apprentice in the US Coast Guard as well as the Navy, or a fully-fledged Airman (or Airwoman) in the Air Force or the newly formed Space Force.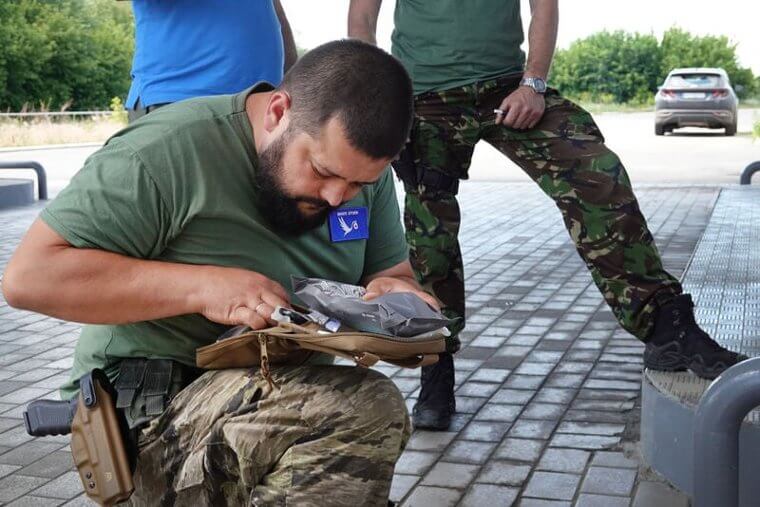 While a step up from where they began, it's still a relatively low rank whose responsibility consists of a lot of training and a lot of grunt work. These are the first people sent to the front lines in a conflict. They are often still trying to decide which military specialty might suit them the best, or if they are even suitable for military service at all. They receive a monthly stipend of $2,149.20.

E-3: Developing More Inclusive Nomenclature
E-3 is the next highest rank in all the branches. In the Marines, it refers to a lance corporal, and in the Army, it's still a private, but this time it's a private first class. The Air Force refers to those of this rank as airmen first class, as does the Space Force. Interestingly, in the US, all Air Force personnel of lower ranks are called airmen, regardless of gender. "Men", in this case, refers to the species, not the gender.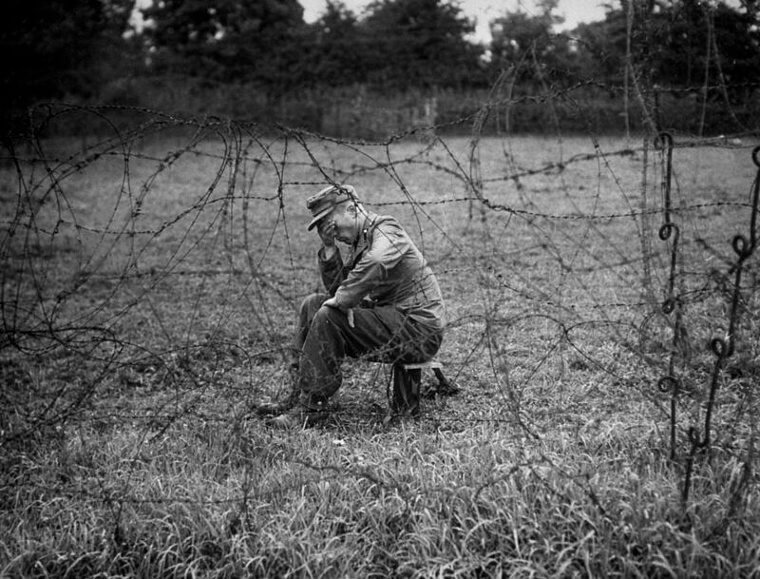 However, in the United Kingdom's Royal Air Force, or RAF, they refer to the same rank as the gender-neutral aviator. In the Navy, E-3s are called seamen, although they are in the process of changing it to "sailor", also to avoid any issues regarding gender. Whatever they're called, they earn $2,259.90 with two years' experience or less, and $2,547.60 with three years or more experience.

E-4: Moving up in the World
The next rank is a significant upgrade both in terms of responsibilities and in terms of pay. In the Army, there are two ways to become an E-4. The first is to join as an E-1 and move up the ranks. Soldiers who follow this path are called corporals when promoted to E-4. The other way to become an E-4 is to join the army as a specialist. A specialist is a recruit who enters the Army with a four-year college degree and who also possesses civilian-acquired career skills.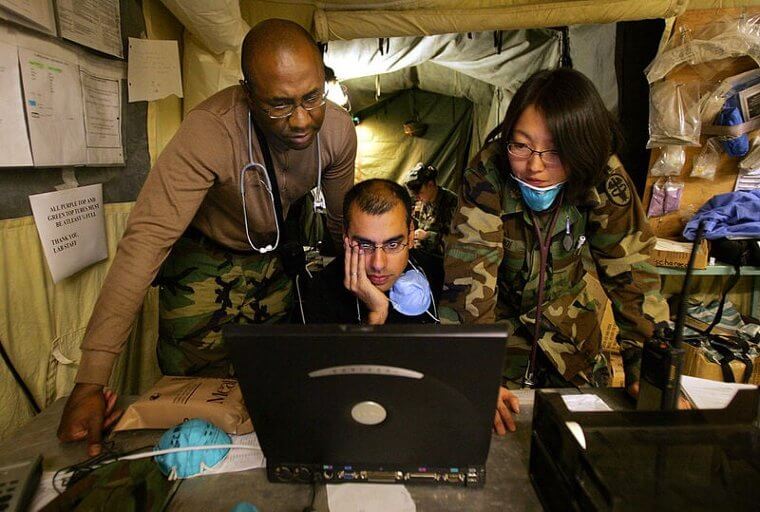 Many types of specialized training are needed by the Army. Engineers, doctors, nurses, and even historians are in particularly high demand. Marine corporals, Space Force and Air Force senior aviators, and Coast Guard and Navy petty officers third class are also considered to be part of the E-4 level. E-4s earn between $2,503.50 and $3,874.80 monthly, depending on experience.

E-5: Professionals in Their Field
By the time someone reaches the E-5 level in the US armed forces, they have dedicated a good part of their life to their job. These experienced people have served 12 years and worked their way from E-1. In the Army, this skillful soldier has risen to the rank of sergeant and is in charge of a group of 4 other soldiers of lesser rank. The Marines also use the rank of sergeant for this level, with similar responsibilities.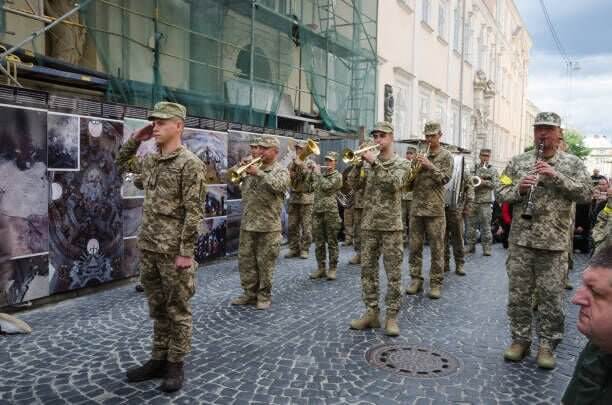 In the Navy, an E-5 has the rank of a petty officer second class, and is not only in a leadership position but also has a specific job like electrician or engineer. In the Air and Space Forces, the rank is known as a staff sergeant, and just like the other branches, is the first rank that is attained competitively, not automatically. E-5s earn between $2,730.30 and $3,874.80 per month.

E-6: A Difficult Promotion to Obtain
The E-6 level is one of the most difficult levels to attain in the armed forces because they are noncommissioned officers that have worked their way up from E-1. In the Army, an E-6 is a staff sergeant, in charge of a group of eight to sixteen soldiers with one or more sergeants. They are directly responsible for privates, specialists, and lower-ranked NCOs. It's a supervisory position, as is it up to them to bring out the best in the people that they command.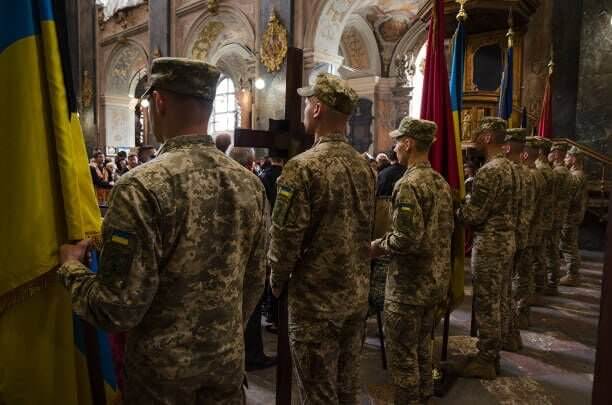 In the Air and Space Forces, an E-6 is known as a Technical Sergeant and it takes at least 11 years to reach this level of responsibility. All E-6s have a great deal of experience and have been personally selected to move up in rank because of their skills, attitude, and performance. They make between $2,980.50 and $4,616.40, depending on experience.

E-7: Senior Noncommissioned Officers
The E-7 level is considered the first level that qualifies as a senior NCO. These professional fighters have served for 18 years or more and have worked up the ranks the hard way. They do not have advanced academic degrees or any particular specialized skill, they are basic soldiers, sailors, and aviators who have dedicated their lives to military service and exhibit exceptional leadership skills.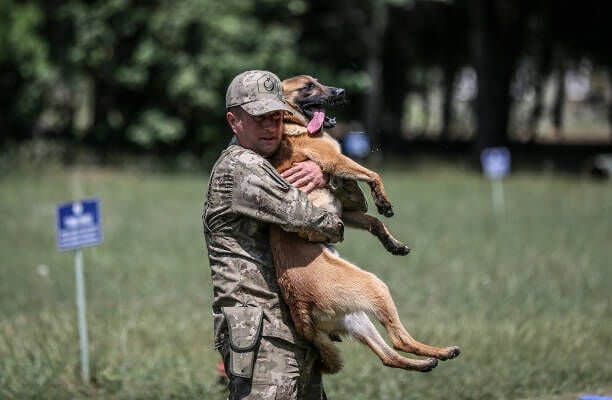 In the Army, an E-7 is a sergeant first class, who reports directly to the platoon leader and can even take over leadership of the platoon in case the commanding lieutenant is away. In the Navy, an E-7 is a chief petty officer. They are responsible for training junior officers and leading their division of sailors and petty officers. In the Marines, they are gunnery sergeants, and in the Air Force and Space Force, master sergeants. They earn between $3,445.80and $6,193.50 monthly.

E-8: More Respect, More Responsibilities, More Money
The E-8 level is almost as high as any noncommissioned officer can rise, and the duties and rewards are commensurate with that fact. In the Navy, they are senior chief petty officers and wear khaki uniforms just like commissioned officers. They have access to the Chief's mess hall, and they have private living quarters, a rarity onboard a US Navy vessel. In the Army, they are first sergeants and serve as a brigade's noncommissioned officer in charge.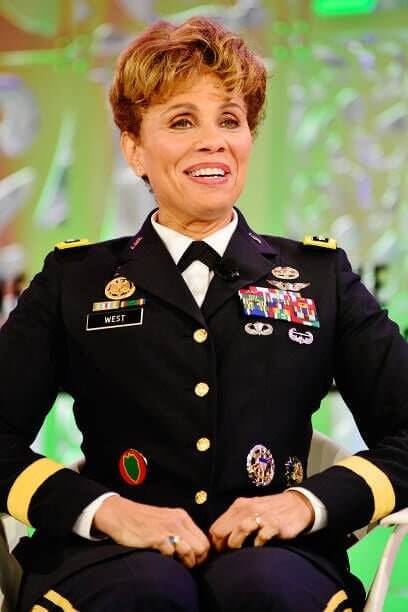 Master sergeants are also at the E-8 rank, and first sergeants are chosen from amongst them, so it's a higher rank but the same pay. In the Air Force, an E-8 is a senior master sergeant. Only about 10% of master sergeants become senior master sergeants in the Air Force, based on leadership skills, specialist knowledge, and past performance. In all branches, they earn $4,957.20- $7,069.80 per month.

E-9: As High as a Noncommissioned Officer Can Rise
The E-9 level is the highest designation possible for an enlisted noncommissioned officer, and very few reach this level. It takes decades of service and exceptional performance. There are several ranks in each branch that occur at the E-9 level. In the Army, sergeant majors command between 300 and 3000 soldiers each. There is only one Sergeant Major of the U.S. Army, who is in charge of all NCOs and is held by the senior member of the enlisted ranks.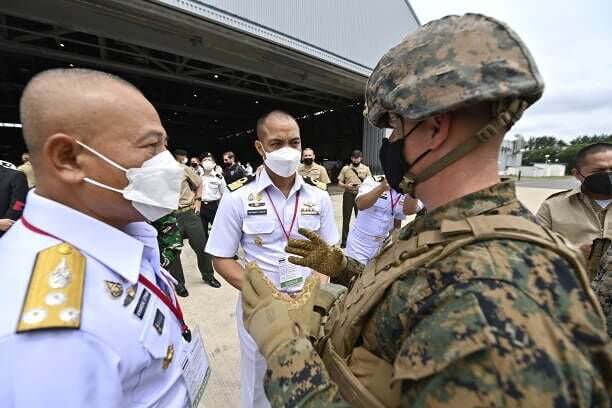 The Marines have a similar position, the Sergeant Major Of The Marine Corps who acts as the senior enlisted advisor to those who are in charge. The Air Force and Navy have similar positions, of which there is also only one at a time. These positions are of utmost importance as they are the representatives of all NCOs in the various branches. $6,055.50- $9,402.30 per month.

W-1: Enlisted Personnel With a Skill
When an enlisted noncommissioned officer moves up through the ranks, they can rise as high as E-8 or E-9. If they also learn a specific skill that is useful to their branch, they become warrant officers. A warrant officer is an enlisted soldier, sailor, or aviator who has achieved expertise in a specific skill. They are somewhat like specialists, who are commissioned officers, but warrant officers come from the noncommissioned enlisted personnel pool.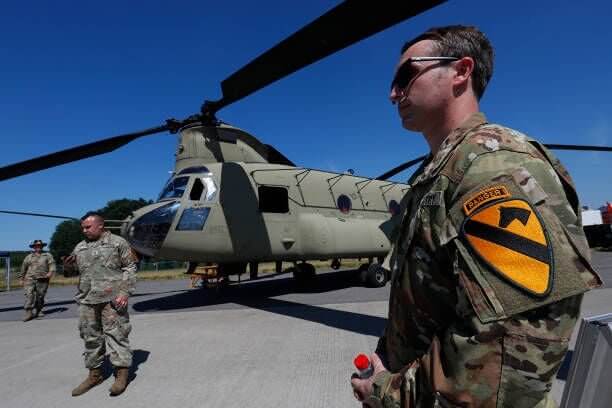 Examples of skills that qualify someone to become a warrant officer include learning how to fly a helicopter, advanced tech skills like hacking and cryptology, and advanced academic or historical knowledge that can be used to train future generations of armed personnel. Although W-1 is the lowest rank for warrant officers, they have a lot of experience already as NCOs, and their salaries in all branches are between $3,399 and $5,873 per month.

W-2: Warrant Officers Command a Great Deal of Respect
After a short time as a W1, successful warrant officers rise to the level of W-2 or the lowest rank of chief warrant officer. Like all warrant officers, they outrank all enlisted personnel, including E-9s like sergeant majors. W-2 are outranked by most commissioned officers, but warrant officers can rise in rank to the point where they outrank most commissioned officers as well as enlisted personnel. However, this advancement can only come with the recommendation of their commanders and that of experts in their field.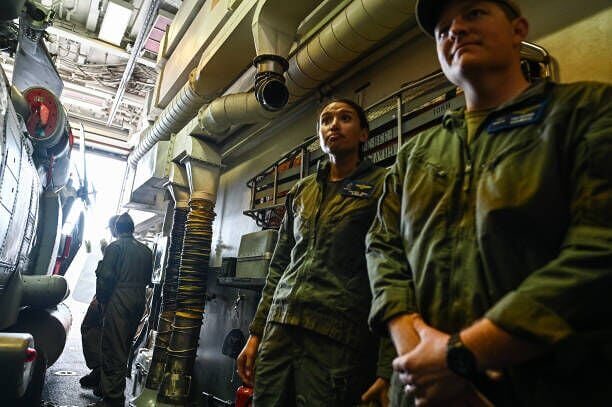 Other important tasks that the Army, Navy, Marines, and Coast Guard entrust to warrant officers include jobs in intelligence, aviation in branches other than the Air Force, and various military police positions. Service personnel at this rank earn anywhere between $3,872.10 and $6,462.90 per month. The latter amount is reserved for those with over 24 years of experience.


W-3: Advanced Level Experts
Anyone who finds themselves at the level of W-3 has distinguished themselves as a leader as well as an expert in their field. Not only are they are experts not only in the technical and tactical aspects of their fields, but they have also exhibited enough leadership skills that they can train others in their field and even design curriculum to train others in their field. They support operations on all operational levels from teams to brigades, and they provide the guidance, assistance, and supervision their subordinates need to perform their duties.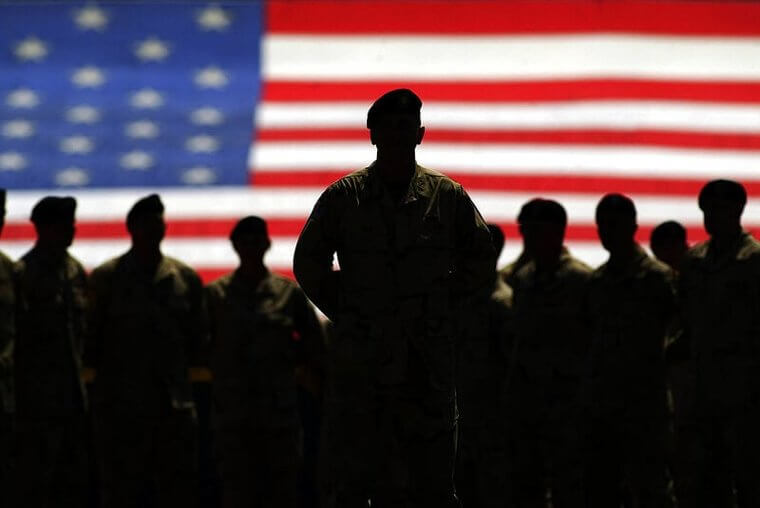 W-3s have all the same responsibilities as a high-ranking commissioned officer, but they also have the technical expertise and experience that a commissioned officer never would have had the opportunity to acquire. These officers earn between $4,376.40 and $7,676.40 per month. In the Navy, they serve as technical specialists who have command authority.

W-4: Top Coast Guard Warrant Officer
The level W-4 represents the highest rank for a warrant officer in the Coast Guard. In the Navy, Marines, and US Army, there is a higher rank, but the level of W-4 is quite an accomplishment indeed. Coast Guard warrant officers perform several fundamentally crucial duties both onboard ships and in offices on land. Chaplain, surgeon, and carpenter are some of the specialized skills that require warrant officers, as are boatswain and master mate.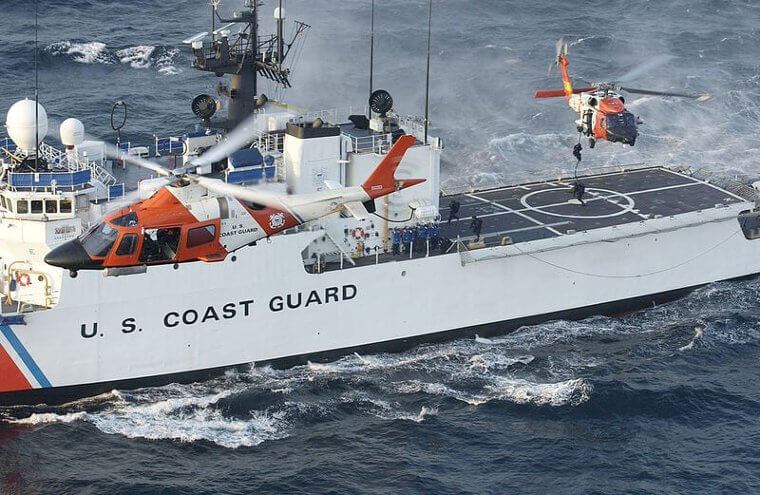 The boatswain, pronounced bosun, is the person responsible for the deck, and is in charge of sails and anchors as well as making sure there are no obstacles on deck. The master mate is the primary assistant to the ship's captain and performs several crucial duties. In the other branches, level 4 warrant officers speak with commanders about their specialties and assist in planning for the future. $4,791.90 - $8,925.60 each month, based on experience. 

W-5: The Highest Pay Grade for Enlisted Personnel
When the branches of the armed forces need someone with advanced, specialized training, they turn to warrant officers. There are five levels of warrant officers in all branches (except the Coast Guard, which has four). Fifth-level warrant officers have risen to the highest pay grade possible for an enlisted soldier, aviator, or sailor. Very few people will ever rise to this rank. 

When there is a requirement for a cryptographer, or a carpenter, or a software designer, the branches turn to personnel who have had military training and then go on to immerse themselves in those fields, usually outside of military service. The Navy even has an official Flying Chief Warrant Officer Program, where they teach noncommissioned officers how to fly, and this allows them to promote from within. W-5s earn between $8,520.30 and $11,149.50 per month, which equates to an annual salary of up to $133,794.00.

O-1: Beginning Level Officers
Commissioned officers join the service through one of several prescribed channels. They do not walk into a recruiter's office and sign up for basic training, like enlisted personnel. They also do not join through a warrant officer training program that trains them in specific, required skills. Instead, these officers come from one of three main pathways. The first is the Reserve Officer Training Corps, also known as ROTC. This demanding program that teaches leadership skills operates on university campuses all over the country. 

Students attend ROTC programs while they complete their standard university education. The government pays for their education for the promise that upon completion, the graduate serves a certain number of years in the armed forces. O-1s technically outrank all enlisted and warrant officers, including W-5s, but because they are so young and inexperienced, their salaries are somewhat lower. They bring home between $3,637.20 and $4,576.80 per month.

O-1E: Like Beginners, But With More Experience
In some of the lower officer-level pay grades, there is a distinction made based on experience. With enlisted personnel, the experience is built into the sliding pay scale, but with officers, they get commissioned to a slightly higher rank with experience.  O1Es are recent graduates from universities or one of the other pathways to life as a US military officer, but they have already spent some time in service.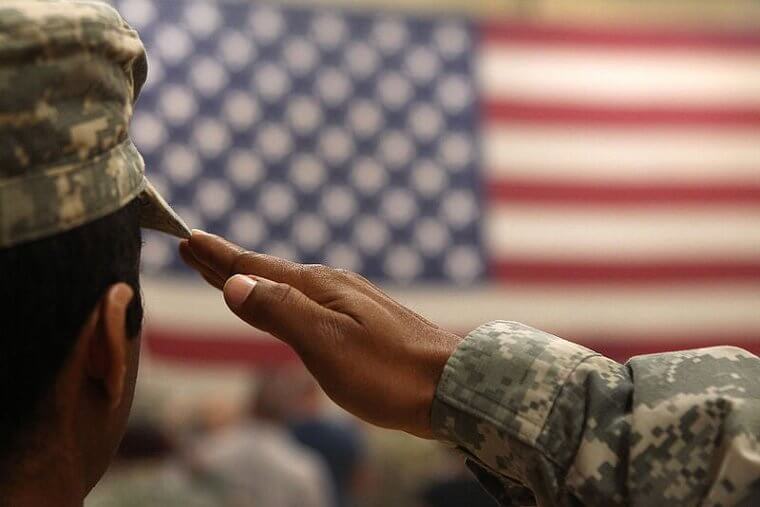 Many have gone back to university to enhance their military careers. In the Army, these servicemen and women join with the rank of second lieutenant and can be immediately put in charge of a small group of soldiers. With two to four years of military service and the proper commission credentials, these military members join the armed forces at the level of O-1E, which earns them a monthly salary that falls between $4,576.80 and $5,682.60. 

O-2: Officers Start at the Rank of Lieutenant
The lowest rank for those entering the armed forces as an officer is lieutenant. Interestingly, in the US, it's pronounced 'loo-TEN-ent', but in England, they still pronounce the word more like 'left-TEN-end'. That's strange because there's no letter 'f' in the word. One origin story states that the tradition comes from the old days when soldiers would carry swords. They would usually wear the sword on their right side and would have a subordinate soldier walk on their left to protect the senior officer's unguarded left side.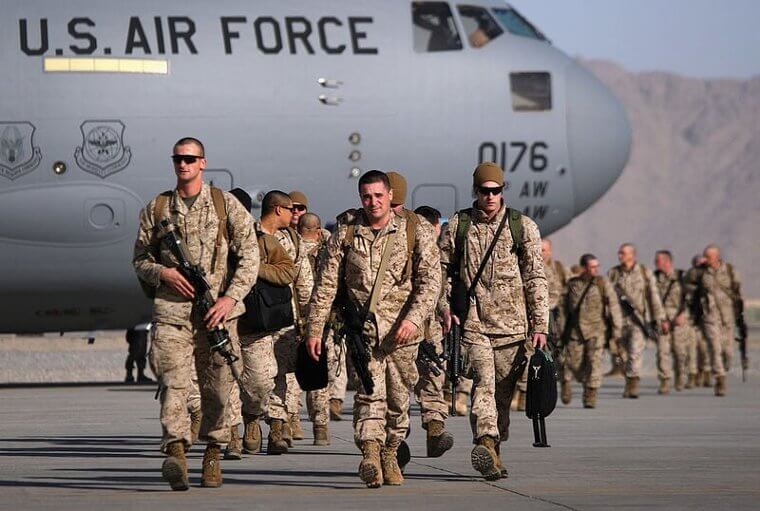 Because of this, the world 'left' was incorporated into their rank, and they became 'lefttnants'. Additionally, the English have not always been particularly fond of the French, and 'lieutenant' is a French term. So instead of adopting the term completely, they Anglicised it a little bit, as they did with many words. O-2s earn between 4,190.70 and 5,799.30 dollars a month.

O-2E: First Lieutenant With a Bit More Experience
When a soldier, sailor, or aviator joins the officer leadership corps after having been a warrant officer or enlisted officer for at least four years, they can join at the O-2E level. These warriors lead a band of brothers or sisters and are responsible for their training as well as responsible that they carry out their orders. These fighters don't attend an ROTC program at some university, but instead, they attend Officer Candidate School (OCS), which is an option for some enlisted personnel and warrant officers.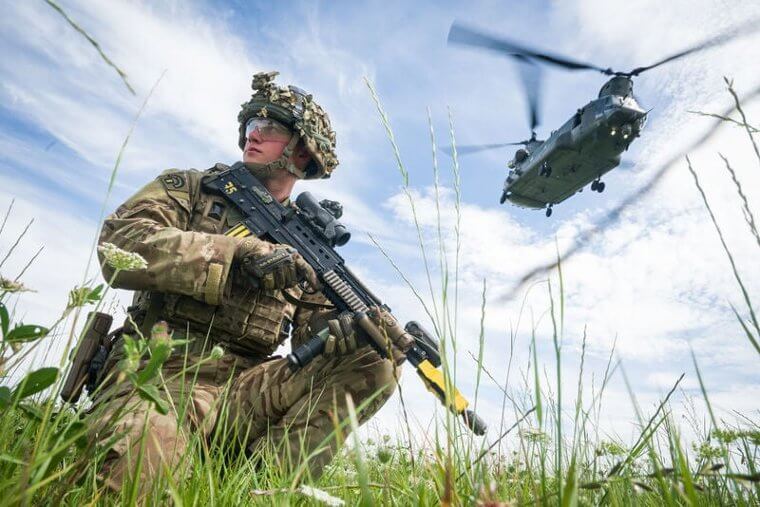 Attending an OCS is the second major way someone becomes an officer. Usually, they have served a few years and have decided to make a career of it. So to move up higher and faster, they attend an OCS which then qualifies them to change their pay grade and status. These experienced men and women earn between $5,682.60 and $6,715.80 per month.

O-3: O Captain! My Captain!
The next level brings us up a tier in pay and responsibilities. In all branches except the Navy and Coast Guard, the rank that goes along with an O-3 pay grade is that of captain. Captains provide important leadership roles and are in charge of not only a group of soldiers, aviators, or sailors, but also sensitive and expensive equipment including ships. In the Navy, of course, the captain has a specific meaning, that of the leader of a ship.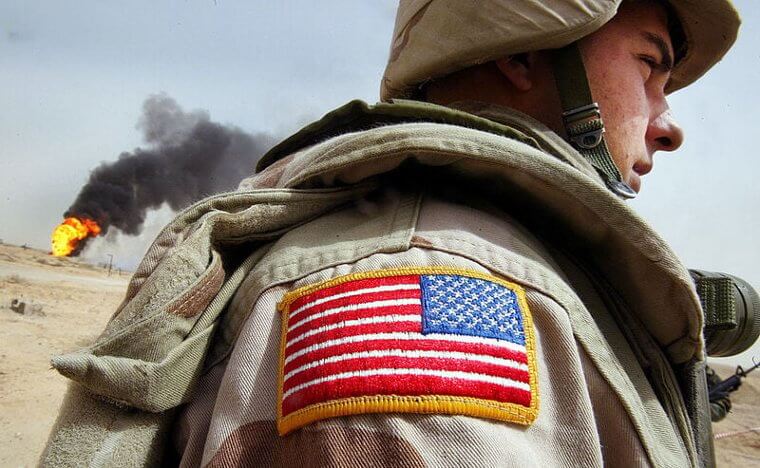 In the Navy, an O-3 is a lieutenant, so that the rank of captain can be used in its traditional meaning. In the Army and the Air Force, captains are commissioned at the company level and usually serve as company commanders in control of 62 to 190 soldiers. Captains may also have teaching roles at combat schools. Most captains have several years of experience and can earn between $4,636.50 and $7,543.50 every month. 

O-3E: Captains With Experience
The E designation on officer rankings indicates that they have a great deal of experience. Many of these service members joined as noncommissioned officers, and, after deciding they want to make the military their career, went back and got the education required to become an officer. They also need many positive recommendations from superior officers. If it all comes together for them, however, they can earn much more than their counterparts without the E designation.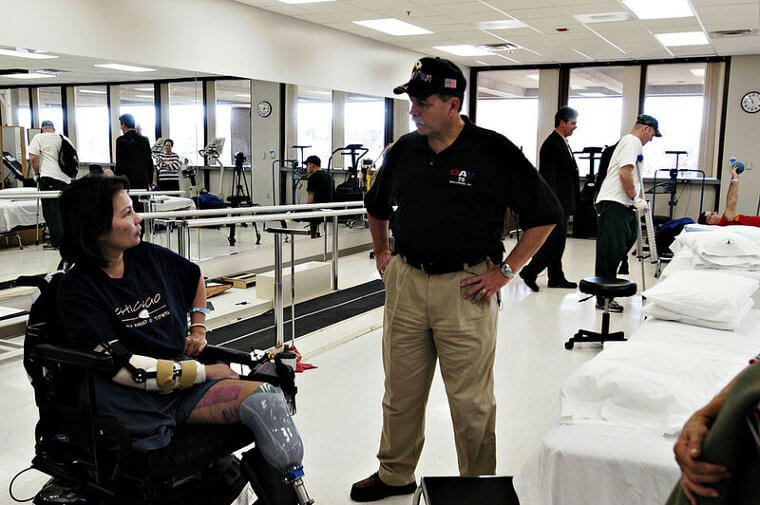 Many of these officers attended a service academy like the U.S. Military Academy at West Point, which trains for the Army, the U.S. Naval Academy in Annapolis, Maryland which trains for the U.S. Navy and Marine Corps, or the U.S. Air Force Academy which is based in Colorado Springs, Colorado. Once their military education is complete, they receive a promotion to O-3E and can earn up to $8,421.00 per month, or about $101,052 per year. 

O-4: A Pay Grade With Some Major Responsibilities
Majors in the Army, Marines, Air Force, and Space Force, and lieutenant commanders in the Coast guard and Navy have the designation O-4. Some officers can rise to this rank with little experience if they have exceptional academic backgrounds and have already exhibited extraordinary leadership skills. In the Army, the rank of major is the first field service rank, which means they are qualified to lead battalion-sized units of 300 to 1,200 soldiers. They may also lead certain specialized companies, or serve as staff officers in high-level command posts.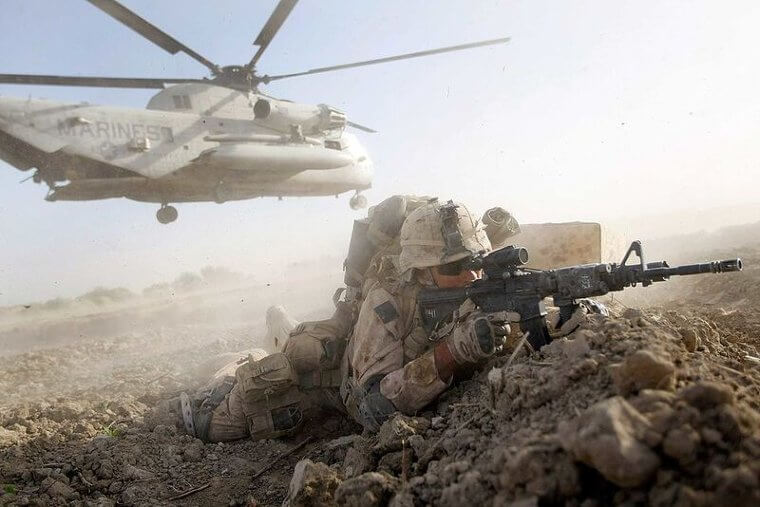 In the medical corps of the Marines, a major is the head of a clinic or a flight commander. In the Navy, lieutenant commanders generally serve in the executive and command divisions of Navy vessels as mid-ranking officers. Junior lieutenants are usually promoted to lieutenant commanders after two years of service, barring any negative incidents. O-4s earn up to $9,210.30 per month.

O-5: Senior Officers With Command Responsibility
The next step up for commissioned officers is 0-5. It's considered the first level that qualifies as a senior commissioned officer. In the Navy and Coast guard, this pay grade is held by those with the rank of commander. In the other branches, the equivalent level is that of lieutenant colonels. In the Army, a lieutenant colonel is usually placed in charge of battalions which comprise between 300 and 1000 soldiers.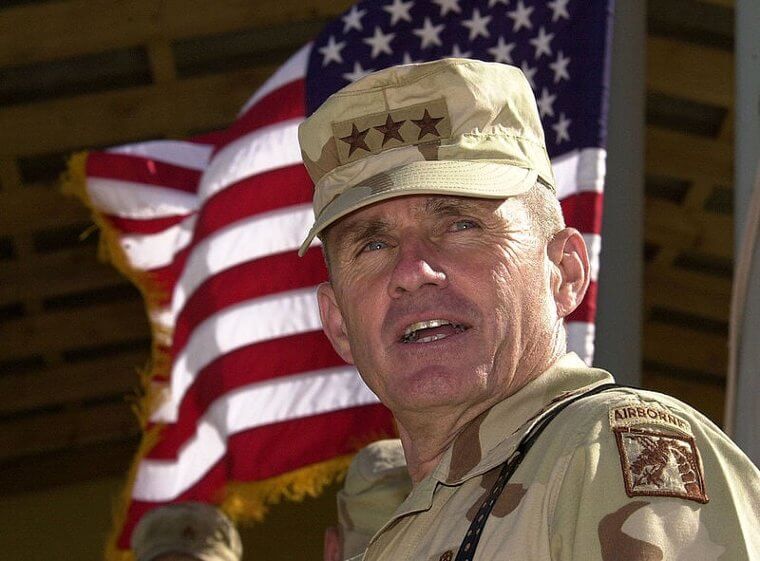 It generally takes between 16 to 22 years of Army service to achieve this rank, so many officers who retire after 20 years of service do so at this rank. In the Air Force, lieutenant colonels command squadrons in the mission support group or a maintenance group. They are also sometimes responsible for directing operations in the operations group. At this rank, these officers start to see some serious money: as much as $10,384.20 per month, or $124,610.40 per year.

O-6: Colonels and Captains, Oh My!
It is not easy to rise to the level of 0-6, and those who do are well rewarded for their efforts. In the Army, Marines, Air Force, and Space Force, those who have reached this level have the rank of colonel. Colonel is also a French word. It's interesting, and perhaps ironic, that many of the ranks of soldiers come from French words. It's pronounced like a kernel of corn, but the position is far from corny. It's very serious.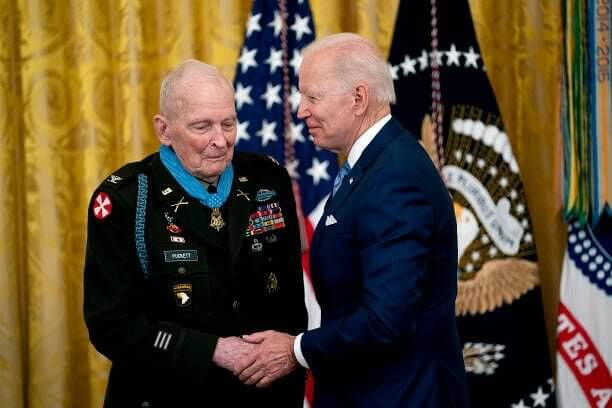 In the Navy, this rank is finally used for captains, which is a higher rank than captains in other branches. Colonel is the highest rank before reaching the status of a General, and candidates receive special training at the Army War College in Pennsylvania. The Department of Defense pay grade O-6 commands a base pay of $7,669.20 per month, which can be as much as $13,576.50 depending on experience. 

O-7: Its Generals and Admirals From This Point Up
There are more than 1.4 million active service members in the US armed forces. Of these, fewer than 1000 have achieved the rank of General. It is a remarkable achievement that takes dedication, expertise, and over 20 years of experience to reach. In the Army, there are only 231 generals. The Navy has 162, and the Air Force has 198. The Marine Corps has the fewest number of generals in active service with 62.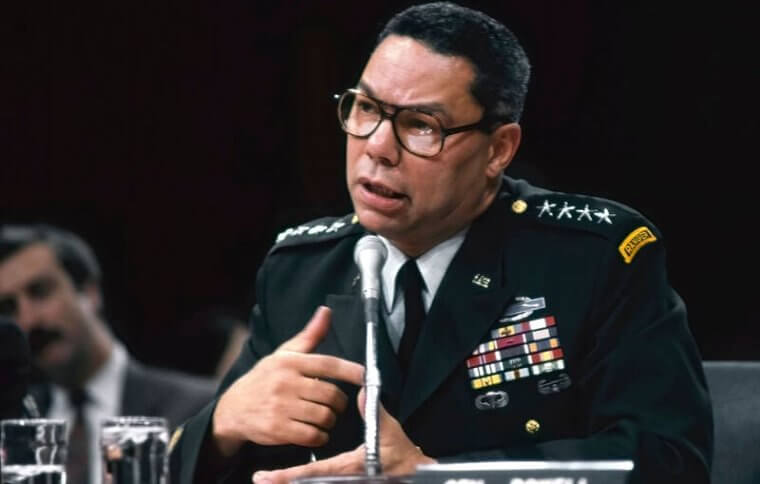 There are four levels of being a general, designated by stars, and they each come with their pay grade. The first level, O-7, is called brigadier general in all the branches that aren't centered on water. In the Navy and Coast Guard, the rank is known as rear admiral lower half, although it used to be known as commodore. O-7s take home between $9,668.40 and $14,445.60 per month, or up to $173,347.20 a year.

O-8: The Very Model of a Modern Major General
Two-star generals, also called major generals are in command, of division-sized units that comprise between 10,000 and 20,000 soldiers. The Naval equivalent is rear admiral, and that is the highest rank possible in the US Navy in peacetime. The navy caps the number of admirals at 160, so for there to be a new admiral of any number of stars, another one must retire. Then a new one is chosen by a panel of the current admirals.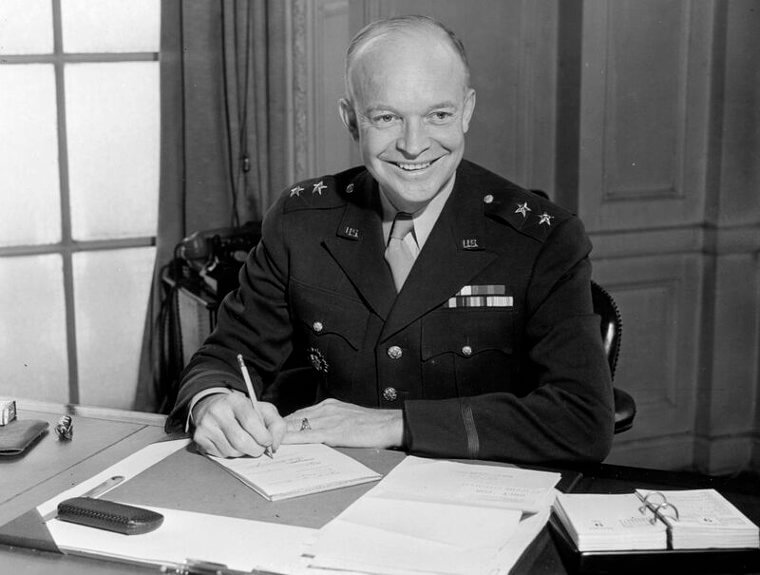 In the Army, a two-star major general is also the highest peacetime rank possible, and they are in charge of up to 15,000 soldiers which is an entire division. They have five years of service, after which they must retire. In the Air Force, the title of major general is a permanent one. Even after they retire, they keep that designation, and the accompanying pay, which is between $11,635.50 and $16,774.20 monthly.

O-9: Three Star Generals Serve Only in Wartime
The next level up, a three-star general in the Army, Air Force, and Marines, and a vice admiral in the Navy, only exists when the United States is actively at war. As such, they are also forced to retire after five years of service, unless they are promoted to four-star general. Four-star generals also called lieutenant colonels, command corps-sized units of around 50,000 soldiers. Other times, they act as a senior staff officer or department head in various domestic and overseas headquarters.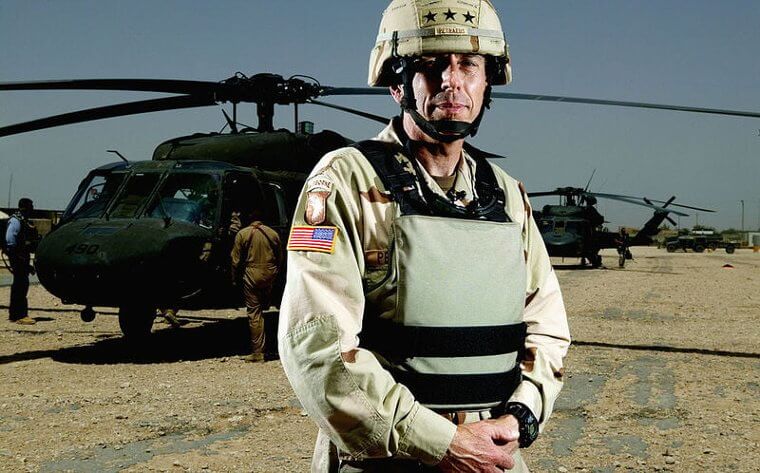 They might also be the head of a department at the Pentagon. Additionally, the superintendents of the US service academies, including the U.S. Military Academy at West Point, the U.S. Naval Academy in Annapolis, and the U.S. Air Force Academy in Colorado Springs. Their current starting monthly wage is $16,444.80 - $16,974.90 per month. There isn't a wide range because everyone who reaches this level has decades of experience.

O-10: The Highest Officers in the U. S. Military
The highest pay grade possible in the Department of Defense pay rating scale is O-10. This corresponds with the rank of four-star general in the Army, Air Force, and Marines, and Admiral in the Navy and Coast Guard. This rank is usually active only in times of war, and in the entire history of the US Army, there have only been a total of 248 generals. The first general was the only one ever appointed, and that was in the Continental Army, the forerunner of the US Army.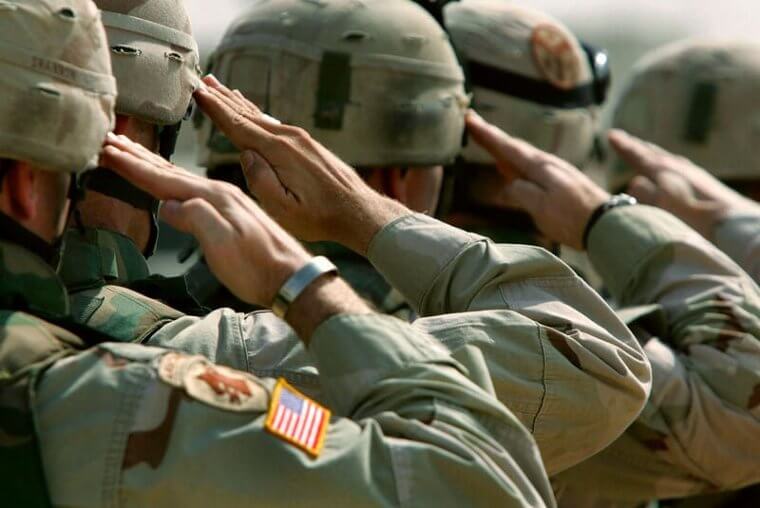 That general was, of course, George Washington. All other generals have reached their position either by attending a service academy or by going to a civilian university but attending their ROTC programs. Generals at this level earn the highest salary that the armed forces have to offer. They earn almost $17,675 per month, which works out to about $212,100 per year- not to mention all the valor.