No adult worthy of calling themselves a parent would want anything less than the best for their child. But sometimes what is best can come at a steep price. For the high schools on this list, we're going to run down exactly what they have to offer that can justify being the most expensive secondary education institutions in the United States. Whether that cost is justified in the end...well, we'll leave you to make that assessment for yourself.
St. Thomas More School - $53,900 Yearly Tuition
St. Thomas More School in Oakdale, California is regarded as a mecca for basketball hopefuls, as 20 of its alumni have made their way to basketball stardom with the NBA. This means that those who seek to enroll there are more often than not hoping to follow in their footsteps and hoping that their choice of school may help tip the scales of fortune in their favor.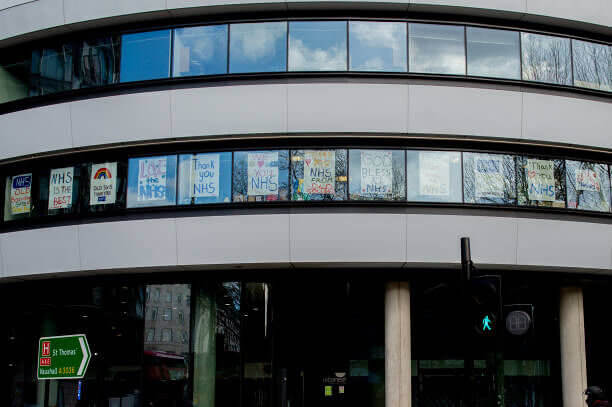 Of course, for almost $54,000 a year, the school had better offer more than the vague hope of NBA success. In addition to a variety of over 40 academic courses to select from, the athletic facilities are certainly something to write home about: a beach, a boathouse, a track, top-of-the-line athletic fields, and gymnasiums round out all of the perks of enrolling.
Linden Hall - $54,200 Yearly Tuition
Nestled in Lancaster County, Pennsylvania, Linden Hall's founding in 1746 makes it the oldest continuously operated girls boarding school in the United States. In addition to this longevity of operation, Linden Hall can also stake its claim to fame on its equestrian team and facilities.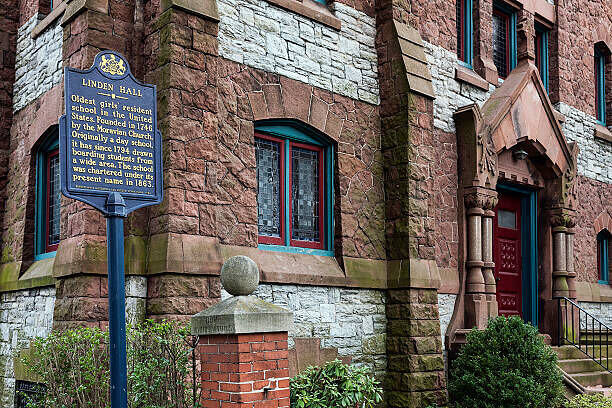 Linden Hall certainly has the facilities to maintain its standing in the equestrian world, with 20 horses, indoor and outdoor rings, and a year-round training program that helps its students compete both on campus and nationally. Students can also prepare to attain their pilot's license while studying at Linden Hall.
The MacDuffie School – $55,450 Yearly Tuition
While the school itself is located in Granbury, Massachusetts, half of its 266 students come from 25 other countries. With such a high percentage of students coming from abroad, it's small wonder that MacDuffie has claimed for itself the moniker of "an international community" - it's got the student body to support it.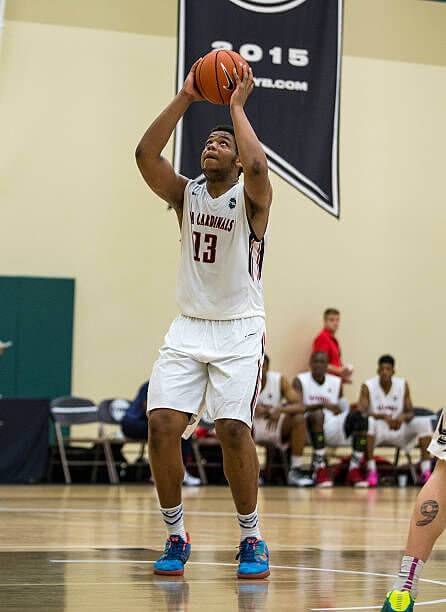 Beyond its reputation, the school boasts a number of student amenities for both work and play. Its culinary and athletic facilities are quite expansive, and combined with the dormitories available for students who are not in a position to commute to and from home on a daily basis, the school can more than provide for its students on campus, whether that means they are at home or abroad.
Grier School – $55,900 Yearly Tuition
Yet another all-girls boarding school of renown in Pennsylvania, the Grier School has a dance and theater curriculum to make even Broadway choreographers blush; that is assuming, of course, they aren't the same Broadway choreographers that the school brings in to teach the students.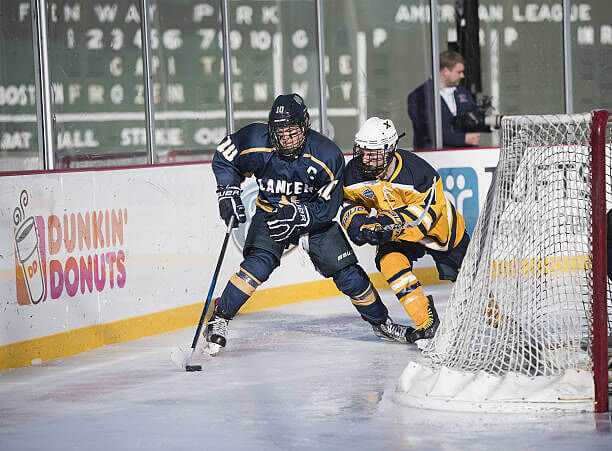 Of course, the theatrical and dance programs are just two of the 50 activities available on campus. Grier has even more expansive equestrian facilities than Linden Hall, with twice as many horses and tracks, both indoor and outdoor. The entirety of the student body lives in cottages on-campus that are managed by housemothers.
Avenues: The World School – $56,400 Yearly Tuition
Avenues: The World School in New York City is so prestigious, the only thing that can outshine the school's renown is the renown of the parents whose children attend the school. It's been reported that among the alumni of the school is Suri Cruise, daughter of Tom Cruise and Katie Holmes.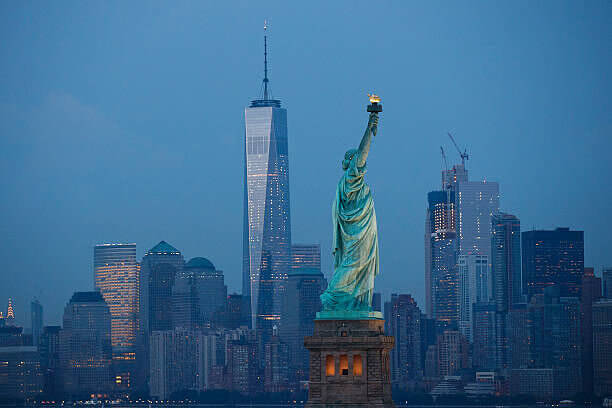 Rubbing elbows with the most elite of worldly celebrities isn't where the benefits to this school end. Students are provided with an education that ensures they leave the school fluent in either Spanish or Mandarin, with the aid of tools like a Macbook and iPad (provided by the school), and an expansive cafeteria. At the end of the day, students are transported home not by school bus, but by long black town cars.
Woodberry Forest School – $57,250 Yearly Tuition
This Virginia school is the first all-male school on our list. With a student body numbering only 395, it's a stiff competition just to get into the school. But once a student manages to secure enrollment, they are treated to a campus that looks as though it can accommodate a number of students five times the actual enrollment of the school.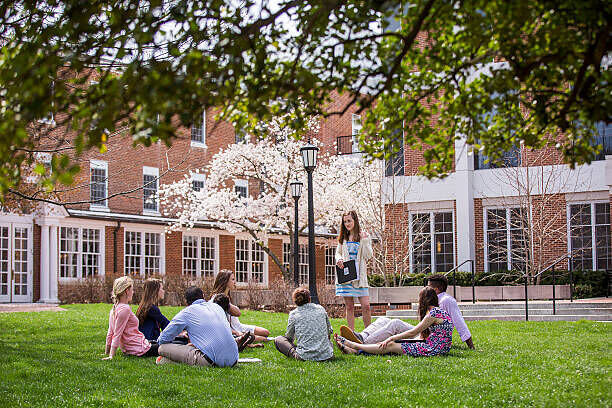 With a dinner menu that reads like a five-star restaurant, the students are pampered with dishes like chicken florentine and roast beef au jus. To work off those calories, the school has expansive athletic facilities including skeet shooting, an outdoor pool, and a golf course.
Kent School – $58,450 Yearly Tuition
The Kent School, eponymously named after its location in Kent, Connecticut, is as picturesque as it is expensive, rivaling the cost of some private universities. As ever, you certainly are getting more bang for your buck, as there are over 172 academic courses and 56 extracurricular clubs available to students.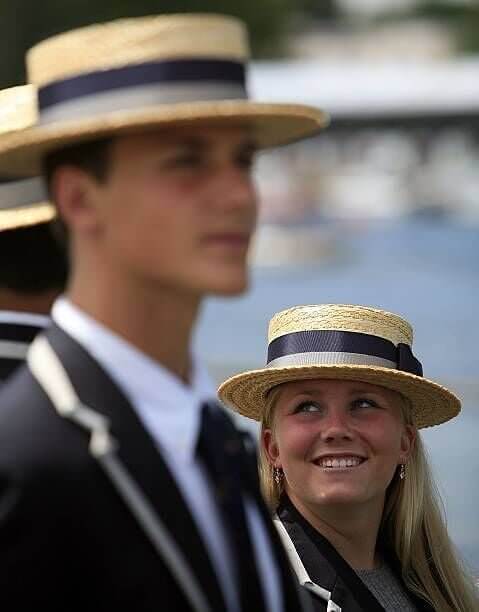 This co-ed boarding school also has impressive offerings outside of academia. You get a panoramic view of the legendary New England autumn from the outdoor athletics facilities - fields for baseball and football, courts for tennis and squash, and a boathouse and rowing house. The indoor amenities are no less impressive, with salad bars, pasta bars, pizza bars, sandwich bars, and even a cereal bar.
Midland School – $58,600 Yearly Tuition
The Midland School along the central coast of California is definitely one of the more unique schools on our list. As much as it is an academic institution, it is also a working farm, and the curriculum reflects that. In between high-school-level courses, the students take part in maintaining the farm - cleaning windows, chopping wood, tending livestock, etc.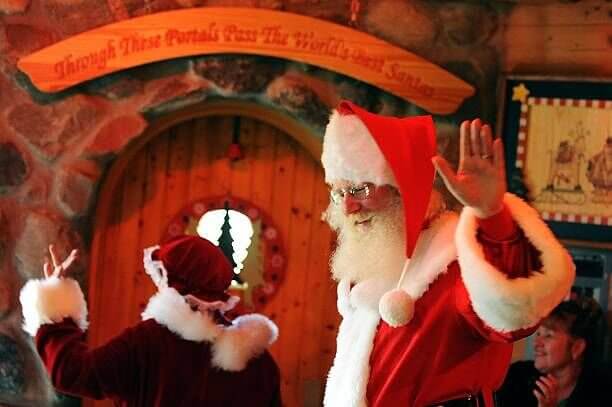 In fact, life in the school is so oriented towards farm work that students are told to arrive with an ax, a knife, and a lighter on their first day of school. What's more, upon their arrival and for the duration of the term, the school confiscates the students' cell phones.
The Hill School – $59,050 Yearly Tuition
The Hill School is located in southeastern Pennsylvania, just 40 miles from Philadelphia. It was recently ranked by Business Insider as one of the most prestigious boarding schools in the country, and it has the list of alumni to justify that estimation. Among its former students are high-ranking cabinet members, senators, and Pennsylvania Governor Tom Wolf.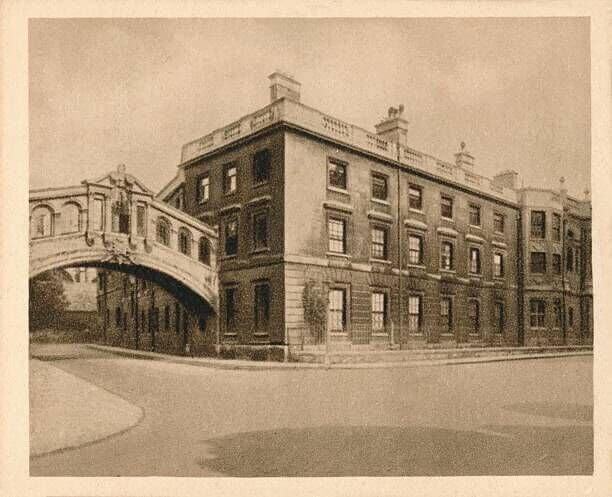 At the Hill School, the boys wear a coat and tie while the girls wear an "appropriate collared Oxford shirt" with a blazer. This is part of the school-mandated dress code, dubbed the "formal academic dress code", that students are required to maintain during classes, mealtimes, and chapel services, as well as "required evening performances".
Northwood School – $59,920 Yearly Tuition
Located between the Adirondack Mountains and Mirror Lake, the Northwood School near Lake Placid, New York certainly takes advantage of its geography to offer a wholly unique set of athletic activities. In addition to whitewater kayaking, alpine skiing, snowboarding, and rock climbing, the students are also encouraged to take part in "Mountain Day"; an all-day hiking event.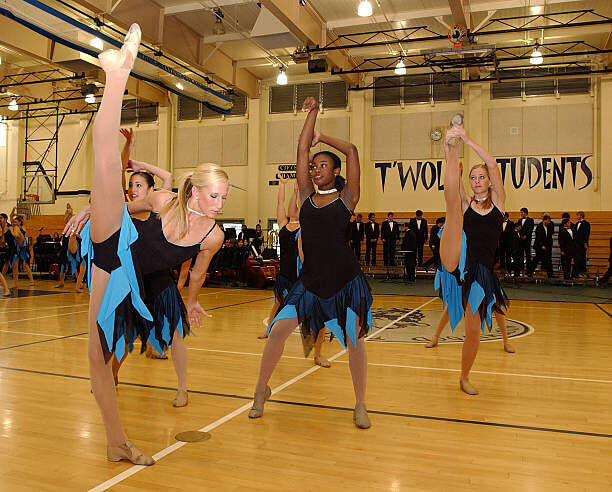 That's not to suggest that the academic offerings are any less impressive, as the Northwood School has college-level courses to offer to its students. Considering their tuition is in excess of some private universities, that seems only fair!
Episcopal High School – $60,900 Yearly Tuition
Episcopal High School was the very first high school established in Virginia, and its longevity is undoubtedly one of the qualities that contributes to its prestige. The campus itself is as easy on the eyes as it is expansive, at an astonishing 130 acres of neatly kept fields and brick buildings. Beyond the academic offerings in the classrooms, there are the academic facilities and an on-campus chapel.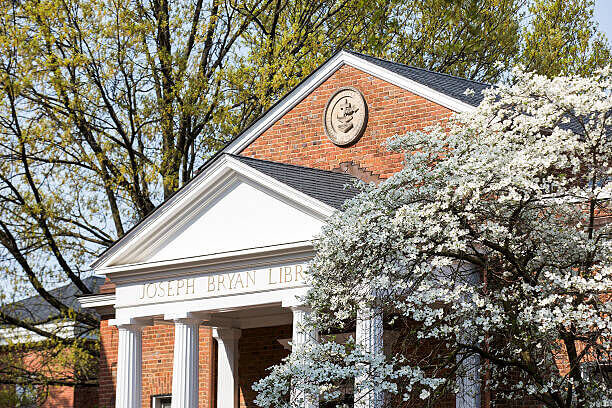 Perhaps the most impressive element of the school is actually off-campus. Due to the school's proximity to Washington D.C., each student can partake in the "Washington Program", which involves not only upwards of 100 individual experiences, but culminates in a senior externship program with a 100% participation rate among the senior class.
Salisbury School – $61,000 Yearly Tuition
This Connecticut all-male college-preparatory school is the home of the Crimson Knights, and their kingdom covers 725 acres. They make use of their space, with athletic facilities that are as expansive in size as they are in variety. Multiple basketball courts, squash courts, fitness centers, an Olympic-sized hockey rink, and 110,000 square feet of gymnasium space are just the beginning of what they have to offer student-athletes.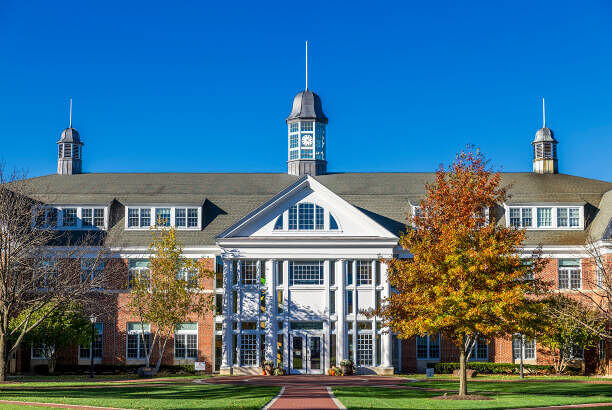 And the variety continues both in the offerings in the cafeteria and in the classroom, with studies available in tiny house construction, digital media studies, boat building, and entrepreneurial studies.
The Storm King School – $61,700 Yearly Tuition
Longevity seems to be a common quality throughout this list, as the Storm King School is one of the oldest boarding schools in New York. It also brings a level of quality to the table, since it has also been ranked among the top 50 boarding schools in all of North America. It is also the poster child for small class sizes, as students typically attend their courses in classes of eight, undoubtedly helped by the fact that the school only caters to 195 students at any one time.
While not as large as some of the other campuses on our list, this 55-acre campus houses its students in cottage dormitory buildings and provides them with private chefs, as well as fencing teams and tennis courts.
St. Paul's School – $62,000 Yearly Tuition
This Concord, New Hampshire school is part of the Eight Schools Association, made up of the eight most prestigious private academies in the country. The school is, in its own words, "highly selective" about which students can be permitted to live on-campus.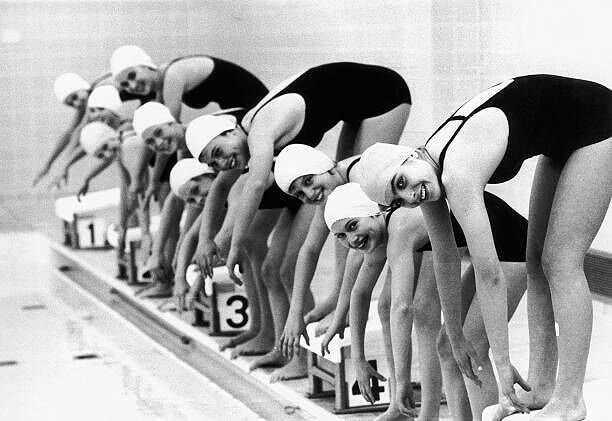 Athletics and academia go hand-in-hand at this school, with students being obligated to take part in at least one team sport. Athletic prestige is part of the school's legacy, as it was not only the site of the first hockey game in the United States, but was also home to the first squash court built in the United States.

Trinity-Pawling School – $62,000 Yearly Tuition
Located 60 miles north of New York City, the Trinity-Pawling School is an all-boys boarding school. It markets itself as being the place where "boys find their greatness", and they make sure they find it while wearing the "Blues and Greys" dress code - referring to the blue dress coat and grey dress pants that make up part of the uniform.
While not in their uniforms, the 300-strong student body can enjoy their off-time on the athletic fields, the greenhouse, or the 400-seat theater that is part of their contemporary arts center.
St. Andrew's School – $62,280 Yearly Tuition
Located in Middletown, Delaware, St. Andrew's School has such an aura of "New England Boarding School" that it was used in The West Wing as a young President Bartlett's boarding school. While the 300+ students are obligated to live on-campus, the 2,200-acre campus means there isn't much of a crush to find room to live.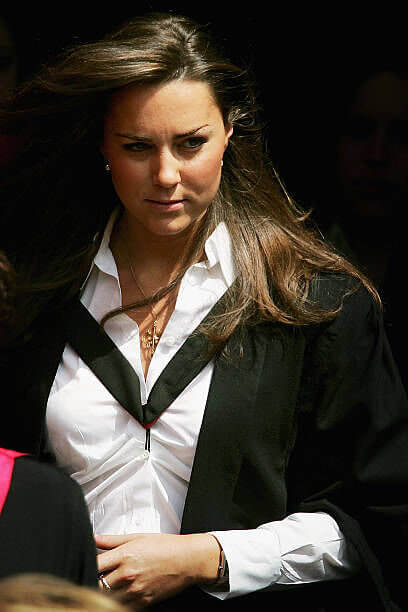 The school has a variety of athletic facilities to keep the students engaged outside of the classroom, with a host of squash courts, lacrosse fields, soccer fields,  and even an indoor rowing facility. Among the Olympians, Pulitzer-prize-winning authors, and diplomats that make up its notable alumni, you can find singer Maggie Rogers and CNN anchor Erin Burnett.
 
Wasatch Academy – $62,300 Yearly Tuition
Wasatch Academy may brand itself as "America's Boarding School for Generation Z", but it certainly seems to fit right in with the other schools on this list. Being located in Utah means there's the space and geography for the equestrian club, rock-climbing club, and mountain biking club to operate close to campus.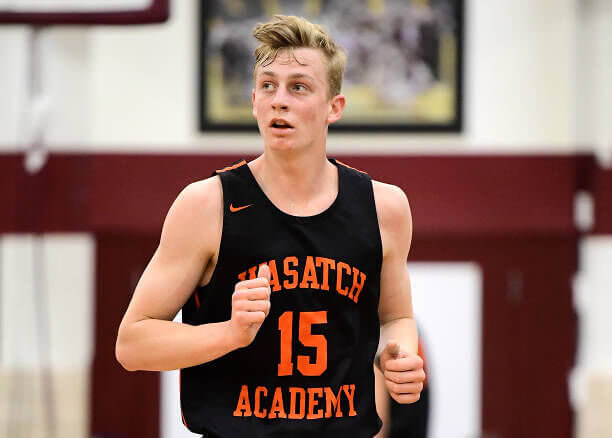 In addition to the athletic provisions, which have doubtlessly helped Wasatch Academy's basketball team become one of the best in the country, the school boasts a number of other amenities as well. Their state-of-the-art academic facilities offer classes in everything from pottery-throwing to 3-D animation, as well as theaters and art studios.
IMG Academy – $63,000 Yearly Tuition
While IMG may be a high school, it's the very image of an Olympic training facility. And in this case, form follows function, as IMG Academy is a high school and rigorous sports training facility all rolled into one.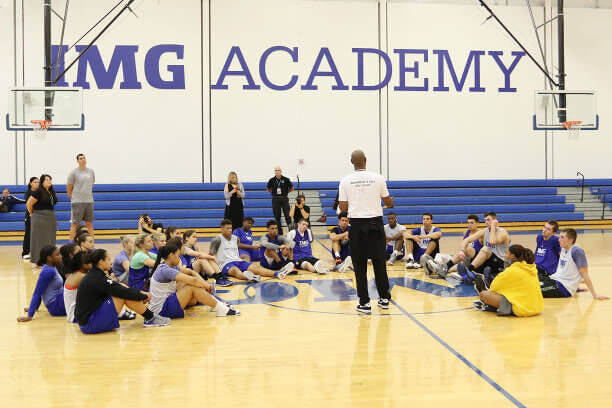 Sports and strength training are worked into the class schedules, meaning these students are just as much students as they are professional athletes. Between classes, the students take full advantage of the top-of-the-line facilities to train in weightlifting, soccer, baseball, golf; any sport you can imagine training for, IMG Academy probably has the equipment to make it happen.
 
The Berkshire School – $64,200 Yearly Tuition
The Berkshire School in Massachusetts may have a gorgeous campus and up-to-date athletic facilities, but it helps that they also have friends in high places - or at least friends in many places...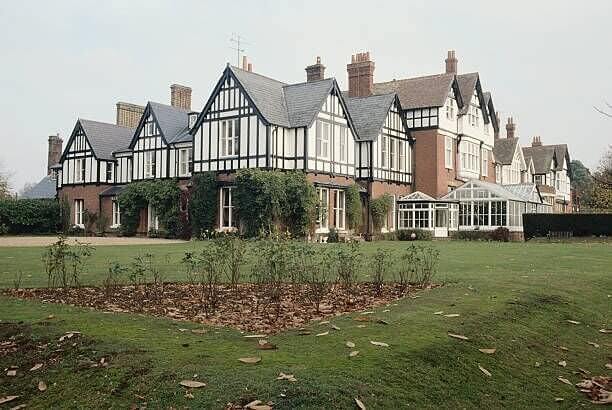 The Boston Globe went on to write about the school that its campus was "one of the prettiest campuses in Massachusetts, or anywhere." Based on The Boston Globe's gushing over the Berkshire School's campus, it's no wonder why Nike holds their annual Running Camp there.

The Lang School – $65,000 Yearly Tuition
Being located in New York City itself, you can imagine just how demanding and fast-paced an institution like the Lang School can be. To quote directly from the school's website, "beyond taking college entry requirements, students choose electives, develop a portfolio, acquire mentors, apply for competitive internships, and choose their college majors — generally by their junior year".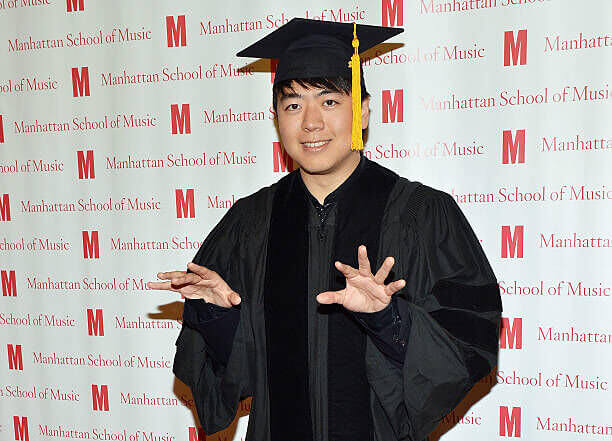 Just like the city itself, the Lang School does not take things at a casual pace. In addition to the usual curriculum, upper school students are assigned an additional independent study whose only limits seem to be the student's imagination, as the student can choose anything their passions happen to fancy, like the history of surgical knots or reconstructing a Porsche.
The Oxford Academy – $67,000 Yearly Tuition
Being located in Westbrook, Connecticut, and carrying the name of "Oxford" certainly suggests a level of prestige that matches its level of pricey-ness. But even beyond these measures is the school's unparalleled exclusivity; its student body, in total, numbers only 48 students.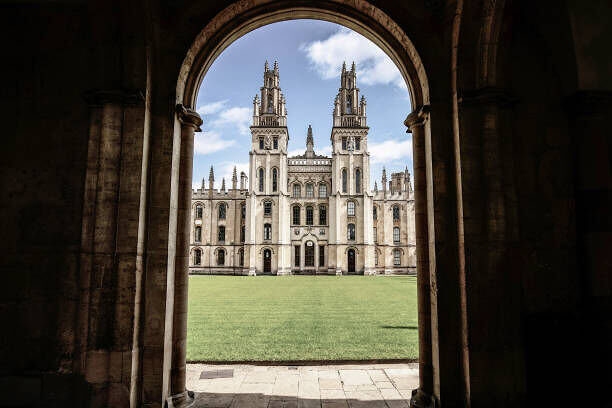 For this minuscule level of admission, the students are guaranteed one-on-one lessons individualized to them. On the extracurricular side of things, the students can join the sailing club, taking advantage of just how close the ocean is to their campus, and they can also partake in annual eight-day tours of Italy and other international trips.
The Woodhall School – $74,500 Yearly Tuition
The Woodhall School takes individualized learning and small class sizes to similar extremes as some of the other entries on our list. With, at most, only 42 students in the entire school at any one time, students are placed into classes of anywhere from two to five students, guaranteeing a level of personalized education and tutelage.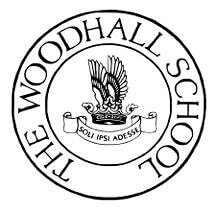 Beyond the academic and into the extracurricular, there are 25 acres of woodland for the students to explore. If woodland hiking doesn't pique a student's interest, there are a variety of clubs for philanthropy, astronomy, social media, and a cappella.
The Quad Preparatory School – $74,850 Yearly Tuition
Another New York City school, this time located in downtown Manhattan, the Quad Preparatory School focuses on tutoring advanced learners. This could take the form of high-level language or math courses, or the students themselves could take the lead on elective courses like cooking and video-news broadcasting.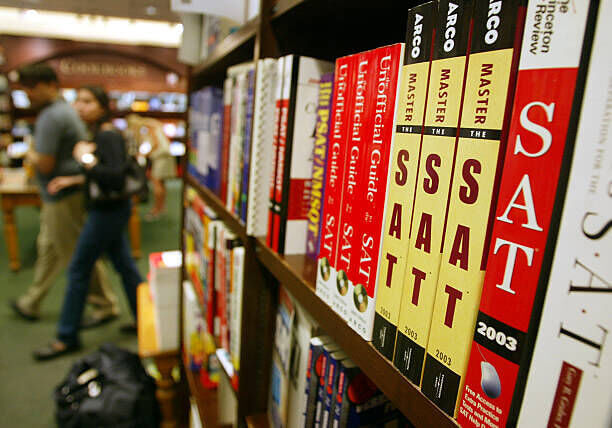 Living up to the "preparatory" part of their name, the Quad's top priority is getting their students ready for college. To that end, they have students checking in regularly with college counselors and academic advisors as frequently as every week. With all the pressures of preparing for college, it's perhaps most crucial that the school grounds include a rest space called the "Zen Zone".
Forman School – $78,600 Yearly Tuition
Students with ADD and ADHD who are looking for a helping hand in getting themselves to college need to look no further than Litchfield, Connecticut, and the Forman School.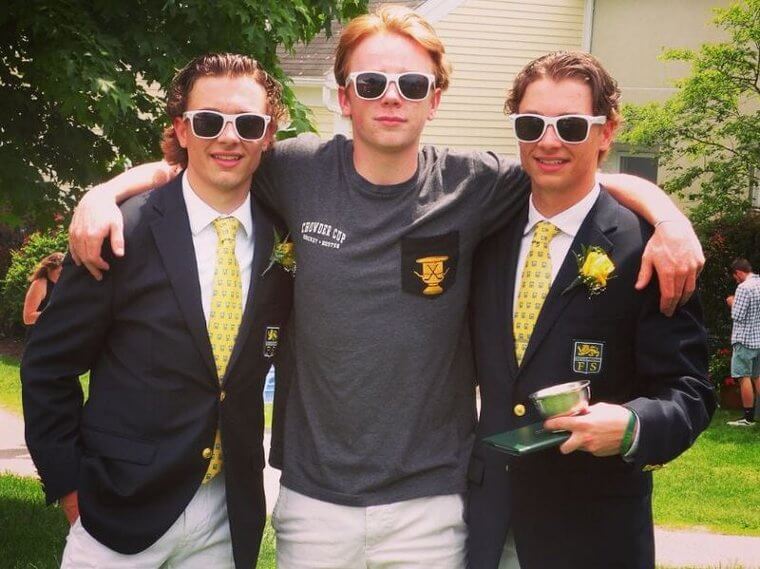 The school offers robotics and ingenuity labs, dormitories, locally-sourced food, and lunchtime cooking classes so that not only can students learn an additional life skill, but they can also begin putting that skill to use right away. In exchange for being allowed to pass on participating in a school sport, a select number of students can be given the opportunity to work in the Lion's Den Bistro kitchen.
Shortridge Academy – $85,000 Yearly Tuition
Shortridge Academy is probably the most unique entry on this list, as its priority seems to be helping the students to handle the rough transition through adolescence more than anything else. Calling themselves a therapeutic school, Shortridge Academy provides each student with their own counselor who, in conjunction with the student's parents, will develop a plan catered to each individual student's needs.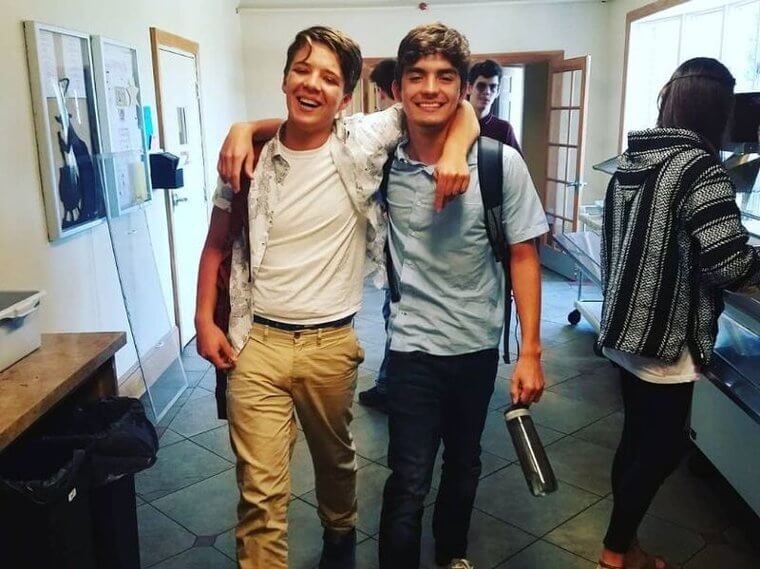 While the school does place emphasis on the student's mental well-being, they also provide for the student's physical and academic well-being. A variety of music and art programs, along with athletic programs like jiu-jitsu and nature hiking, help the students make the grade into their first-choice schools after graduation.

We think you'll have noticed that the vast majority of these elite institutions are in the Northeast. But what does that say about the states themselves? Up next, where each state ranks in education rate. Get ready for some unexpected results...
Back to School: The Least and Most Educated States in the US
50th Place – Mississippi
Not for the first time, the Magnolia State has ranked last in the US when it comes to education. In fact, it almost always sits at the bottom of the table for school systems. And the bad news doesn't stop there.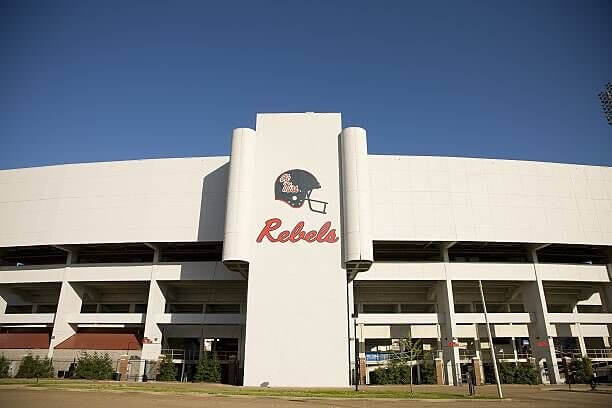 Mississippi isn't just the least educated state in the nation, but according to WalletHub, it also ranks lowest for the quality of education. Reports from other publications aren't any more positive, with Education Week awarding the state an "F" for academic achievement and a "D" for the chance of student success. Although not last, which state comes in at second from last?
West Virginia
It's not just the students that fare badly in the state of West Virginia, it's the teachers too. According to WBOY news, "This combination of job pressures, low pay, and lack of mobility forces many teachers to quit soon after they start."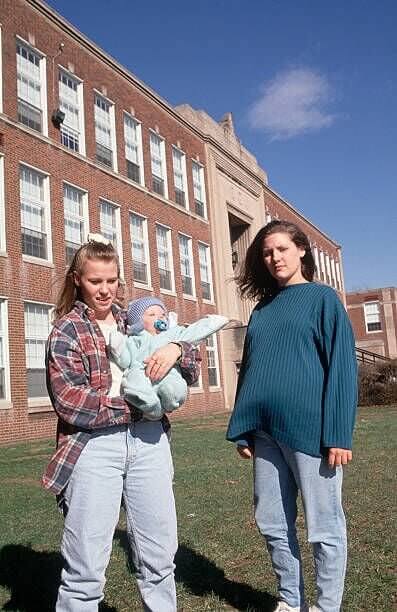 This isn't a new problem either. Even as far back as 2012, only one in five students in the eighth grade was considered to be proficient in math. But members of the board of education ask for patience, telling reporters, "Just realize that these are snapshots, and understand we are working hard to make a change in West Virginia." Read on to see which state doesn't just have issues with their education.

Louisiana
It's a whole combination of issues that have led to Louisiana sitting this far down on the list. They have the worst math scores of any state in the country, the fourth-worst reading scores, and the fifth-highest rate of high school dropouts.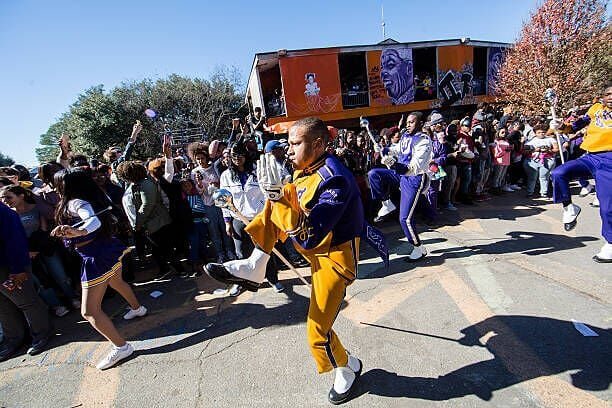 But it's not just the academic side of things that has got them in trouble. Louisiana schools ranked worst overall for safety – this takes into account incident rates of violence and bullying, and the number of children who refuse to go to attend school for safety reasons. For the next state, poor doesn't only refer to the students' grades.
Arkansas
Sometimes it can be hard to put a finger on exactly why a state fares so badly when it comes to education, but with Arkansas, economists believe it's fairly straightforward. The state is also ranked as one of the country's poorest, a factor that ties in heavily to education.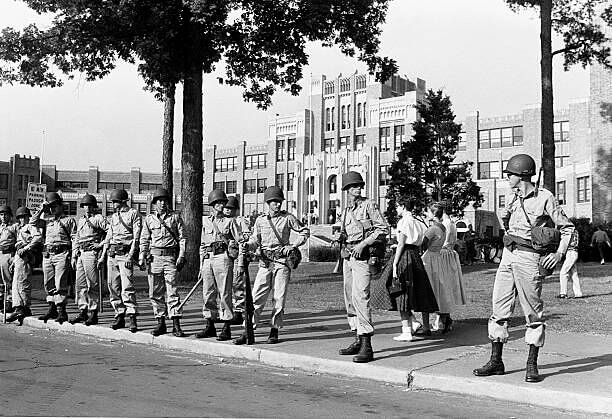 USA Today explains, "In Arkansas, only 47.7 percent of children live in families with income at least double the poverty level income, nearly the smallest share of any state in the country." Family education levels also come into play, with only 39.3% of Arkansas children living with a parent who has a post-secondary degree. Just when you thought things couldn't get much worse, the next state pops up.

Alabama
Unfortunately, WalletHub's report contained a lot of bad news for the Heart of Dixie. The state rates 46th overall in the education stakes, but also 46th for school safety, 43rd for reading scores, 42nd student-teacher ratios, and 42nd for quality of education.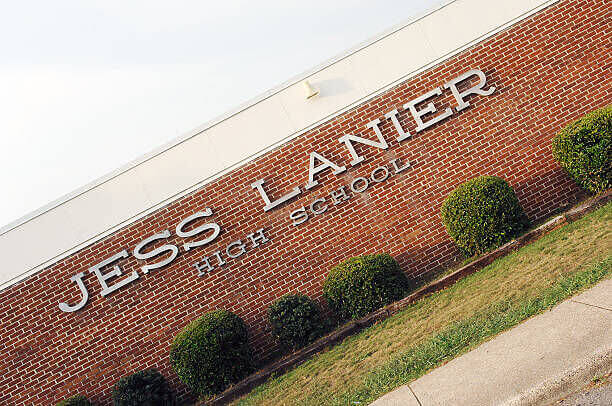 These poor ratings for education also have an impact on Alabama's general reputation within the country. US News and World Report published a ranking of the best and worst states to live in 2019, and Alabama came in 49th place. While Alabama has an interesting past, the next on the list seems to be fairing well in the equality department.
Kentucky
Kentucky might be sitting near the bottom of the list when it comes to overall education, but there's one thing that the state can be proud of. Compared to other states, they don't have as much of a disparity in academic achievements between segments of the population, such as between men and women, or black and white adults over 25 years of age.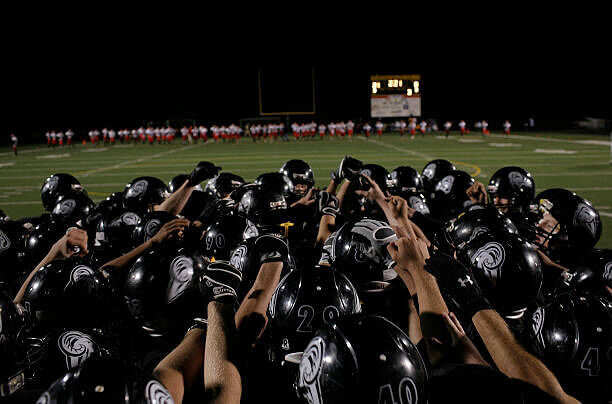 That is putting a rather positive spin on things though. While there may not be much of an education gap, the truth is that the level of education is fairly low for all of the state's residents. There might be some hope yet, as the next one proves.

South Carolina
Coming in at 44th place in a list of 50 might not seem like much of an achievement, but for South Carolina, it's something to be proud of. In 2019 the state was ranked the worst for education by the US News and World Report, and the same year, WalletHub ranked it 49th place for teachers.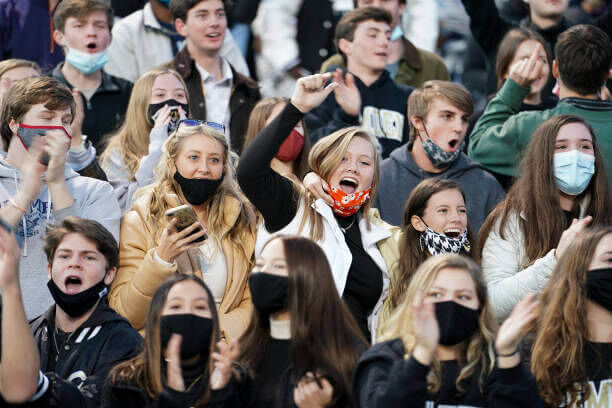 The ranking can be attributed to low scores across a wide range of measurements. South Carolina ranks well below the national average for preschool enrolment, math test scores, reading test scores, college readiness, and two-year college graduation rates. Things don't always go south, as you're about to see.
Nevada
Though we've seen so far that the bottom rankings on this list come from the southern states of the country, Nevada bucks the trend, adding a western state to the bottom ten. It seems that education in the state has taken a back seat to entertainment.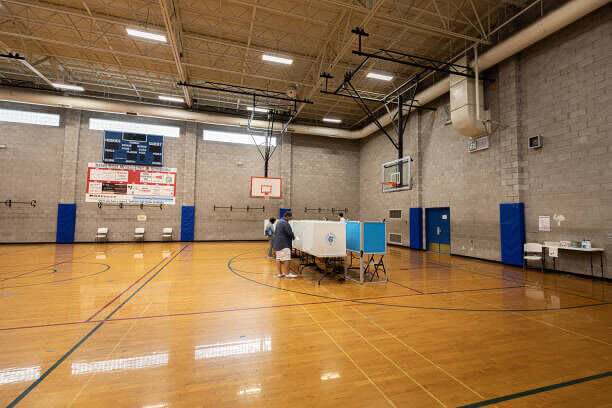 Nevada is another state that could be somewhat pleased with this ranking, as in previous years it has been a lot closer to the bottom. At one point it was ranked dead last on the list released by Education Week, so it looks like things are improving in Nevada. Just when things were on the up, the next guy showed up.
New Mexico
The poor state of New Mexico has had some pretty poor rankings from all sides. It might be known as the Land of Enchantment, but the education system has hardly been charmed. WalletHub ranked it was the 42nd state in terms of education, but in terms of schools, they ranked it 50th.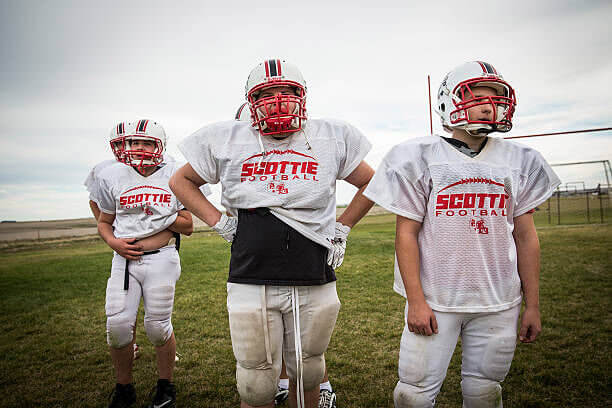 It wasn't just WalletHub either. Education Week put New Mexico second last for public education, and the 2019 Kids Count Data Book put the state bottom of the list for places to be a kid – partly for safety and health care, but also for education.
Tennessee
Some states end up with rankings that might not seem to make a lot of sense. WalletHub lists Tennessee as the 41st least educated, but that the same time, it is in the top ten for high school graduations – at 88.5%. The problem? It seems to be that not many make it to high school in the first place.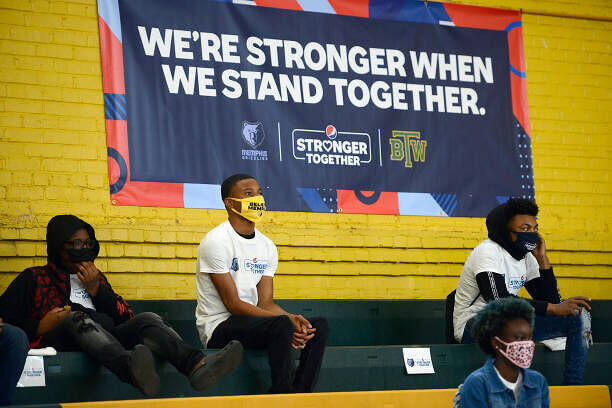 US Today says that there is not enough emphasis on early childhood education, reporting, "In Tennessee, only 37.8 percent of 3- and 4-year-olds are enrolled in pre-K, one of the smallest shares of any state and about 10 percentage points" below national rates.
Oklahoma
Oklahoma's place on the list will not be a surprise to anyone that's been watching the rankings over the years. In fact, it's been struggling in several areas including low high school graduation rates and low rates of bachelor's degrees among residents. The problem? It's down to a lack of funding.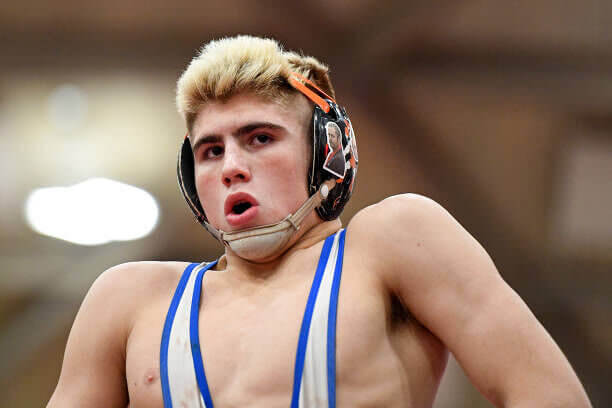 It was laid out in an article by The Economist titled, "What's The Matter With Oklahoma?: Low teacher pay and severe budget cuts are driving schools to the brink." And the stats don't lie – 28.2% of education funding was cut in 2008 alone.
Texas
Texas is another state that has some seemingly conflicting statistics around it. In terms of quality of education, it managed to get up near the top of the list, at number 15, but it still only just cleared the bottom ten in terms of most educated states.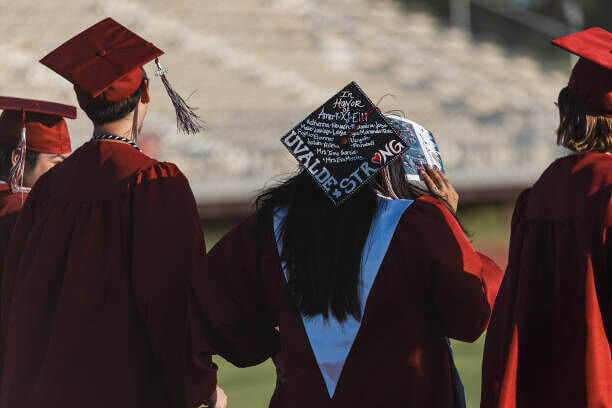 The issue is that while the state's education might be good, many residents don't get access to it. Part of this might be the lack of educated families, with only 40% of children growing up in homes with a college-educated parent – well below the national average.
Arizona
One of Arizona's unique features is that it's home to one of the most diverse populations in the country. But this situation poses some unique problems when it comes to the state's educations system – less than 80% of children are raised by parents who speak fluent English.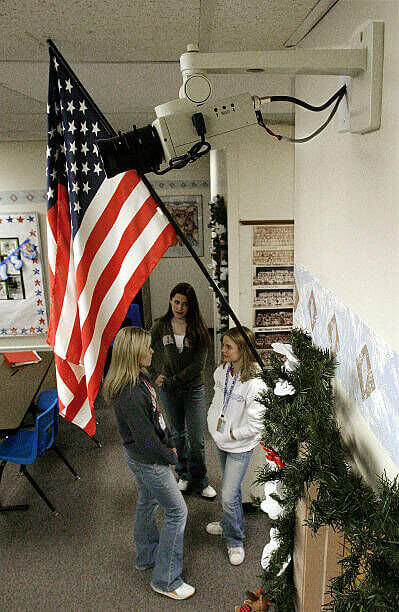 Education experts say this is one of the reasons that Arizona has the eighth lowest rates of graduation in the United States. There are calls for more focus to be placed on programs that will help students who speak English as a second language.
Indiana
When we get to this part of the list, we're no longer looking at the worst of the league table, but there is still plenty of room for improvement. Indiana is another state in which the problems with education start early on in a child's life.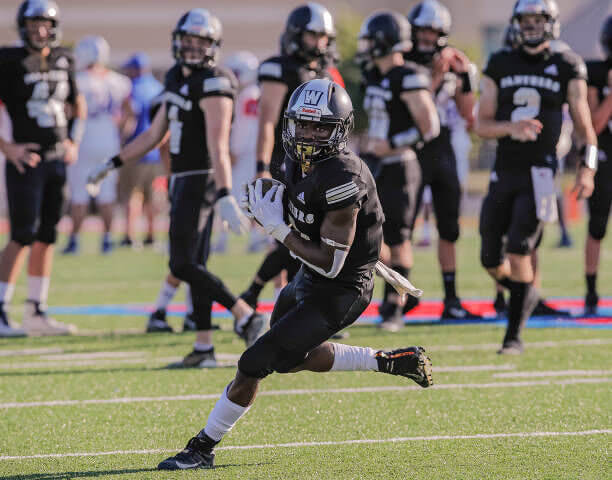 According to the National Institute for Early Education Research, Indiana ranks worst in the US for its early education system. They go further to say that the state also ranks last for "resources and economic support" and access to a good pre-K education.
Idaho
Investing in education at a state level can make a great difference to the quality of the school system, but not every state chooses to do so. Idaho is one such place where the lack of funding has resulted in them being one of the least educated states.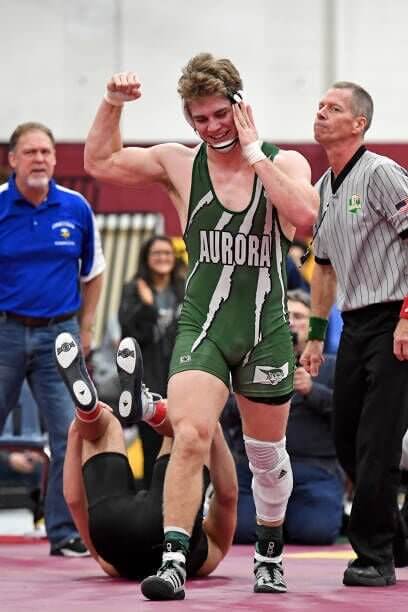 2017 statistics from the US Census Bureau revealed that students in Idaho receive the least amount of funding and support and that the state spent the least amount of money on education. The result? The Huffington Post rated Idaho's schools as the 4th worst in America.
South Dakota
South Dakota isn't doing badly on all fronts when it comes to education. According to the US News and World Report, approximately 39% of the state have a college degree, which puts it above many other states in the nation.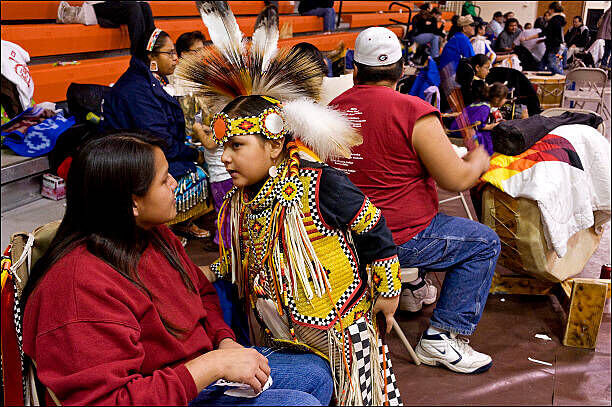 What leads them to end up as one of the least educated states in the US is that once people earn their degree, they tend to leave South Dakota for work. Another factor that contributes to their ranking is the high school dropout rate – at 16.3%.

Georgia
Georgia sadly has plenty of factors that have led it to end up in 34th place on the list. The overall quality of education has been ranked at a lowly 39th place, and the state places 33rd for its residents' educational attainment.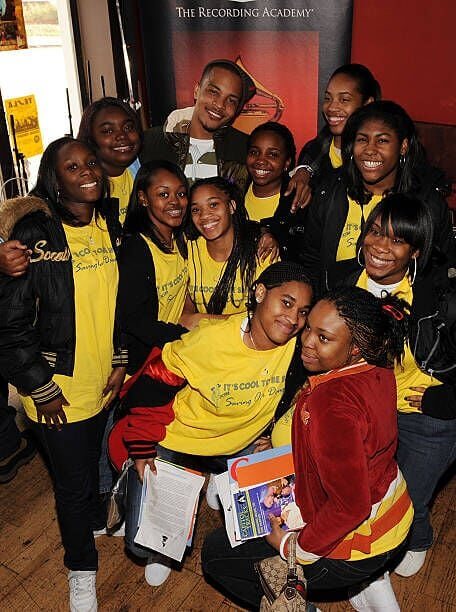 Slightly better is school system safety – apparently 23rd place in the US – but Georgia's best ranking was in 18th place, for "quality of education and attainment gap", meaning that there's little disparity for people in low-income areas in terms of getting a quality education.
Ohio
No matter where a state falls on the list, you have to give them credit for any improvements that they've made. Ohio is 33rd on the list for this year, but that's two steps up from the previous year, where they ranked at number 35.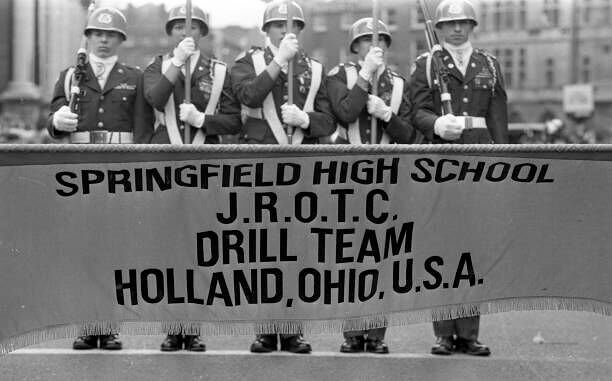 Their slow but sure climb up the list can be put down to an increase in their education funding. And to be fair, the state does rate in the top 25 for overall quality of education. The reason they're not one of the most educated states is that education is hard to come by. Keep reading to find out when we eventually start to climb up.
Delaware
Tis is the part of the list that deals with the most educated states in the US. And coming in at number 17 is Delaware. And while they should be proud to be in the top 20 for this year, studies show their position isn't so secure.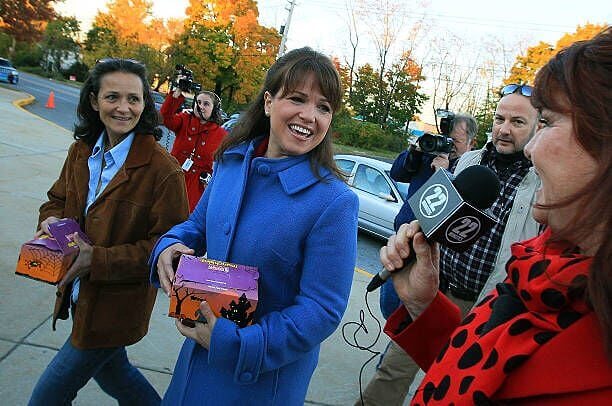 Delaware Online reports, "Delaware allocates a smaller share of its budget to education than is typical … Only 2.7 percent of the state's taxable resources goes into its school system, one of the smallest shares among states and below the 3.3 percent average funding across all states."
Wyoming
While Delaware might be in danger of slipping down the ranks, Wyoming is showing all the signs of climbing up the list in the future. Children that are currently at school are receiving a quality of education that's been ranked highly across a number of criteria.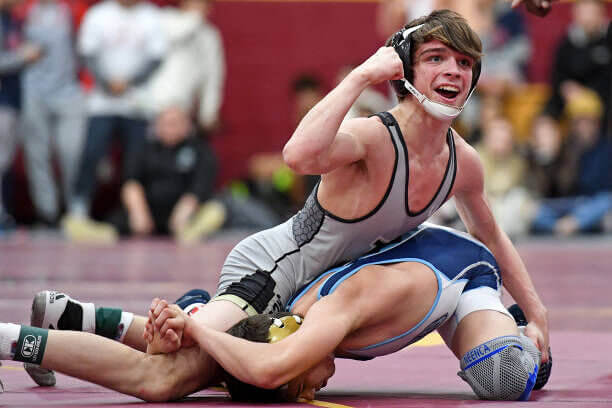 In fact, Wyoming's education system in general was ranked 10th in the US by WalletHub, and within the top 10 for math and reading test scores. The state also gets big ticks for school safety and the number of Blue Ribbon schools per capita.