If there's one item that every household has at any given time, it's petroleum jelly or as it's more commonly known: Vaseline. The unsung hero that has been around since 1872 is often overlooked as most people use it to moisturize cracked skin or heal minor scrapes and burns. But it's for so much more. Read and learn how Vaseline can help you around your house and your life.
Brow Tamer and Lashes Conditioner
This Vaseline life-hack is excellent for women who'd like to enhance their lashes. Forget about using clumpy mascara. Simply dip a spoolie brush into a jar of Vaseline instead, gently apply to your lashes, and voila - your lashes will get that longer and more natural look you always wanted.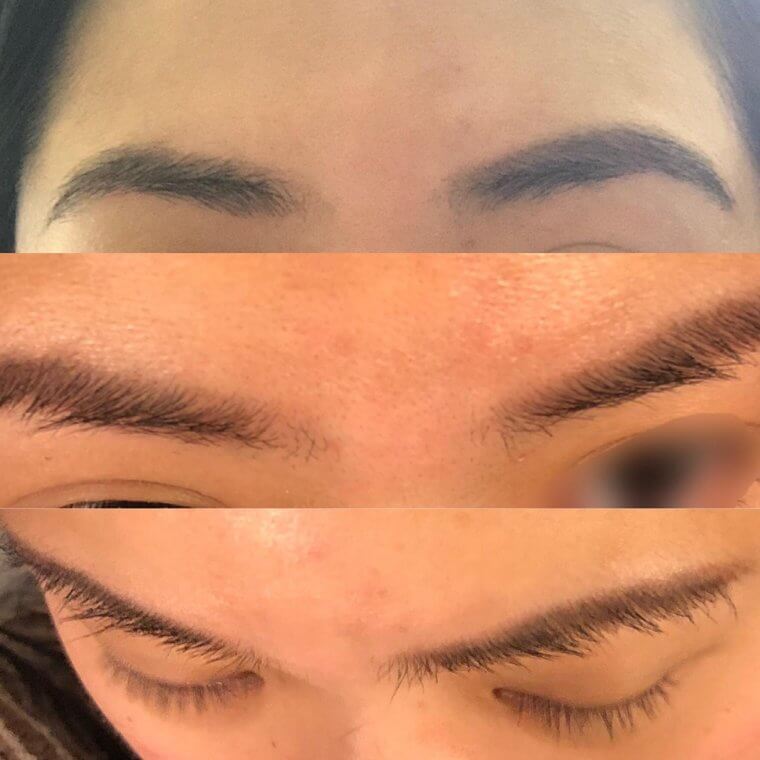 Furthermore, Vaseline is a great substitute for brow gel (if you've run out of it or don't like the stiff feeling that it produces). All you need to do is apply a small amount of petroleum jelly to your brows. In addition to holding the eyebrows into position, this will add some subtle texture and feathering where needed. It's a must-have for both men and women, as it will make your upper facial area appear a little more polished when you're out in public.
Cuticle Softener
The first thing that probably popped into your mind is cuticle oil. However, if you've ever used cuticle oil, you'll know that things quickly get messy as oil often drips everywhere, and it can badly stain your clothes or leave a sticky feeling on your hands all day.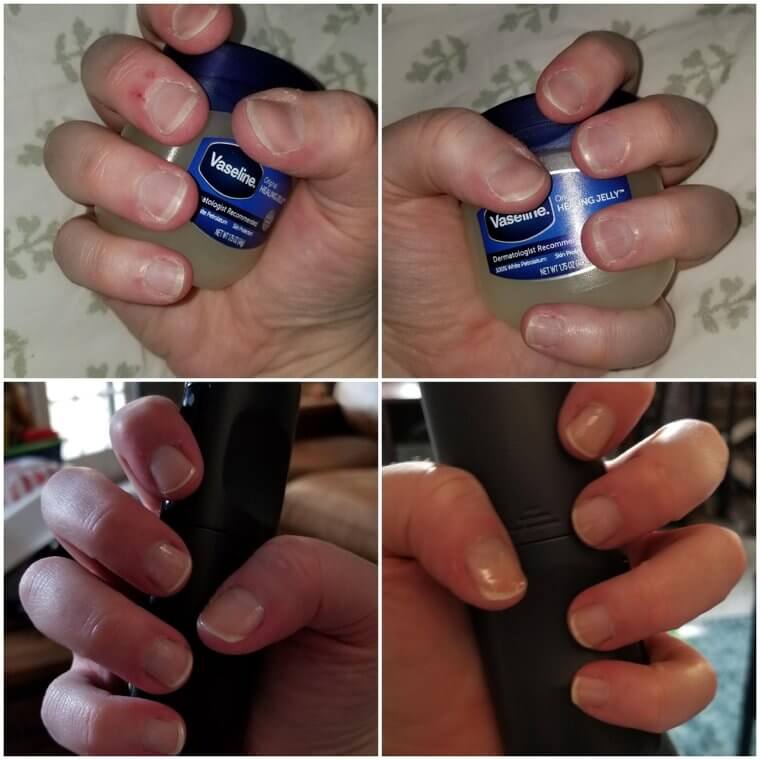 That's where the moisturizing properties of Vaseline come into play – dab a tiny amount to add some much-needed moisture to your dry nail beds and freshen up your cuticles. Your hands will look as youthful as ever.
Body and Face Highlighter
The highlighter's main duty is to bring out and emphasize your best features. However, most of the highlighters on the market are not living up to the task as they are either too forceful or don't give you the refreshing radiance you aim for.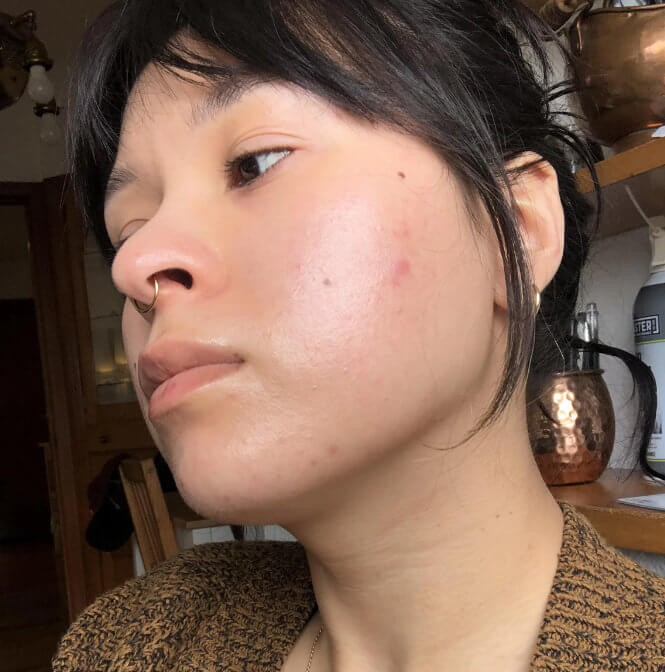 If you are having trouble finding an adequate or cheaper solution for your highlighting problems, try Vaseline. Instead of spending hours in front of the mirror getting the highlighter "just right," add some Vaseline in its place, and the "wow factor" will surely stupefy you and those around you.

Shiny Hair and Even Shinier Shoes
If you are having a problem with dry and lifeless hair, Vaseline will bring it back to a vibrant state in no time. You can use it just as it is to get rid of pesky flyaways and split ends – simply work in a small amount of petroleum jelly into your hair.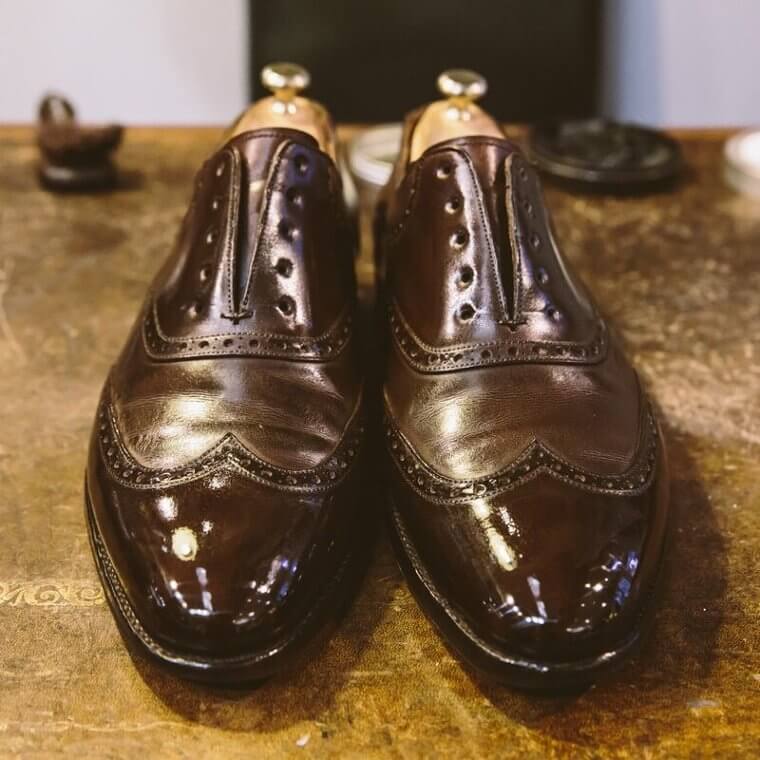 However, if your hair really needs moisture, you could always add some mineral oil to make your homemade hair grease. As for shoes, it works the same way - Vaseline should be applied in a pea-sized amount, with any leftover product being wiped away afterward. Your shoes that have lost their shine over time will look brand new.

Moisturizing Lip Balm
Chapped lips are bothering you, and you ran out of lip balm? Don't worry because, with Vaseline, you can easily make your own lip balm and solve your problems in three easy steps. The first step – infuse a spoonful of Vaseline with essential oil or a fruit extract of some sort. The second step – apply to dry and peeling lips to add moisture and plumpness.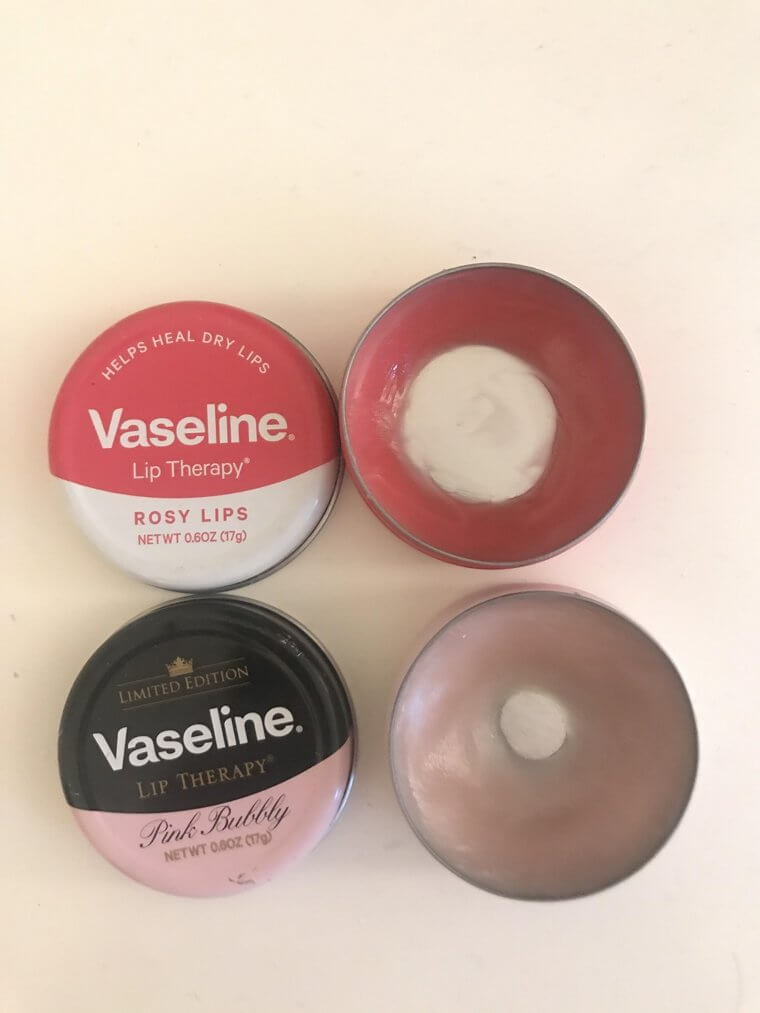 The third step – enjoy your shiny, smooth, and revitalized lips. It's that easy. Bonus "lip-hack": rub a tiny bit of petroleum jelly to your front teeth before putting on your lipstick if you want to keep your lipstick on for longer.

Fake Lashes Remover
If you are not satisfied with the natural look of your lashes and even naturally enhancing them didn't yield the results you wanted, you probably resorted to fake lashes. Even though fake lashes did transform you into a goddess, the removal process was a real pain, with many lashes plucked out.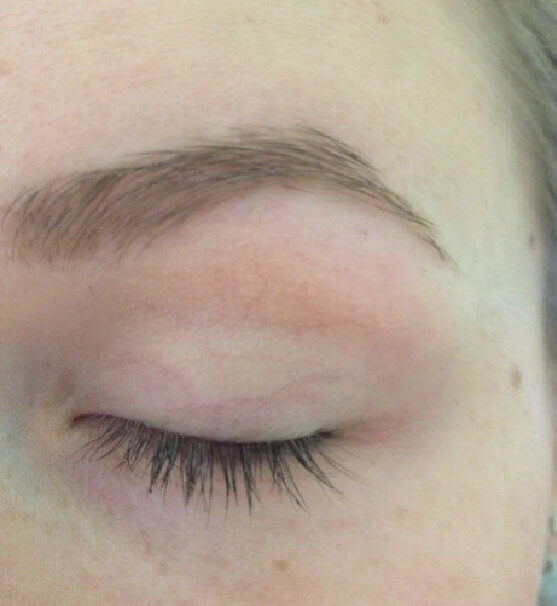 If you want to remove fake lashes quickly and easily the next time you wear them, simply apply Vaseline to the strip of the lash line. The active ingredients found inside petroleum jelly will interact with glue, and loosening it and peeling it off will be a piece of cake.

Fix Dry Patches
Dry and flaky skin is truly a nightmare to get rid of and quite expensive, as topical skin treatments to treat dryness and rough patches can go up to several hundred dollars. The cheaper and practical solution is to rub jelly directly onto affected areas.

For dry hands, you can spread Vaseline over them before bed and wear gloves overnight. If they're on your feet, repeat the process and put on the old pair of socks you won't use anymore. After you wake up, your hands (and/or feet) will be smooth as silk.

Furniture Antiquing
Rather than using the good old-fashioned way to distress furniture (sandpaper) and save yourself from wasting the elbow grease, a little bit of petroleum jelly will do the trick just as effectively. There are no special skills required - dig in, grab a blob of Vaseline and apply it to areas of the furniture where it will naturally age.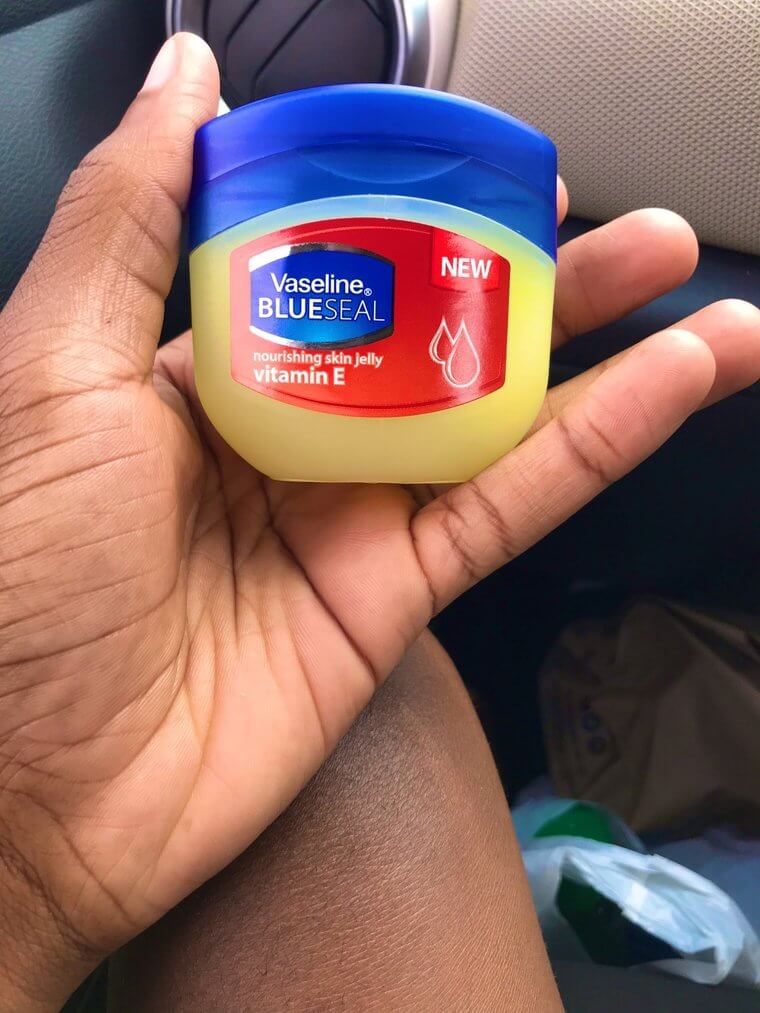 After that, finish with a top coat of your choice as if the Vaseline wasn't even there. Word of advice – use the cheapest brush there is (if you like your expensive ones) – you don't want to get any petroleum on a costly brush as it will ruin it.

Unstick a Ring With Ease
When it comes to removing a ring that is too small, we've seen people go to extreme lengths to do so. The use of Vaseline and a Q-tip will allow you to gradually loosen the ring without causing pain, eventually allowing it to slide off.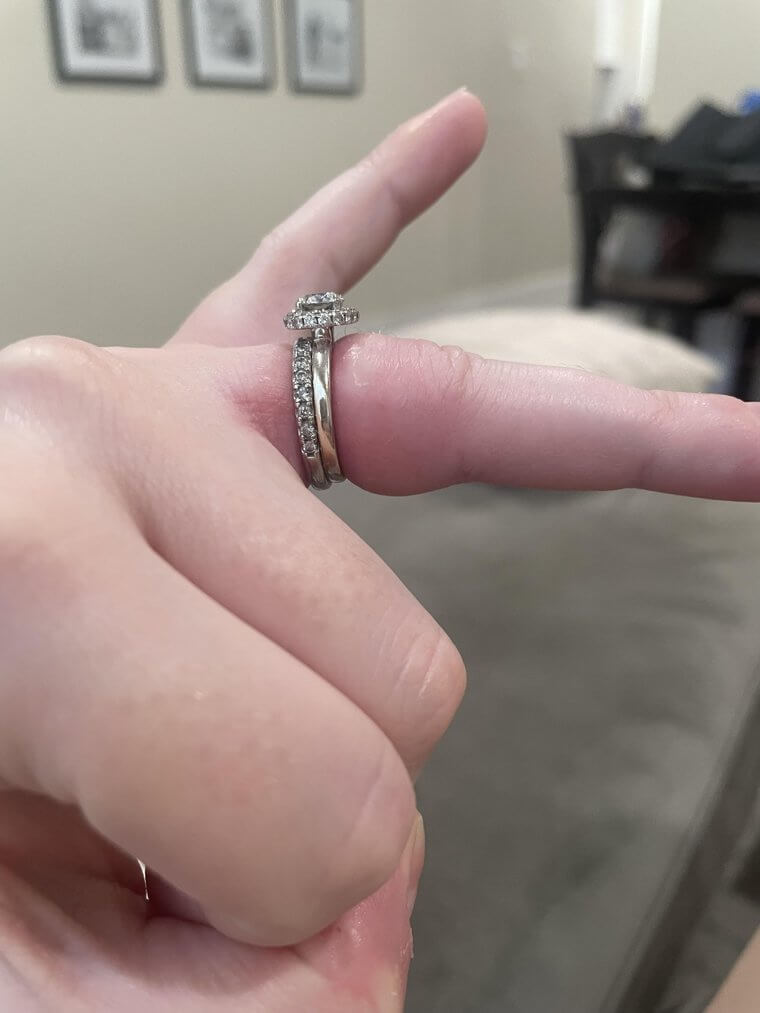 The days of vigorously soaping your hands over the sink only to drop that darned ring down the drain are long gone. It's also possible that a ring will become stuck on your finger while you're in a store, and it will be either hideous or outrageously expensive. That's why it's smart to keep a small container of jelly with you at all times!

Lip and Body Exfoliant
Vaseline can be transformed into an excellent and luxurious exfoliant by mixing it with either sugar or coarse salt, depending on your preference. This is especially useful if you're trying to save money on exfoliating products, which can be pretty expensive.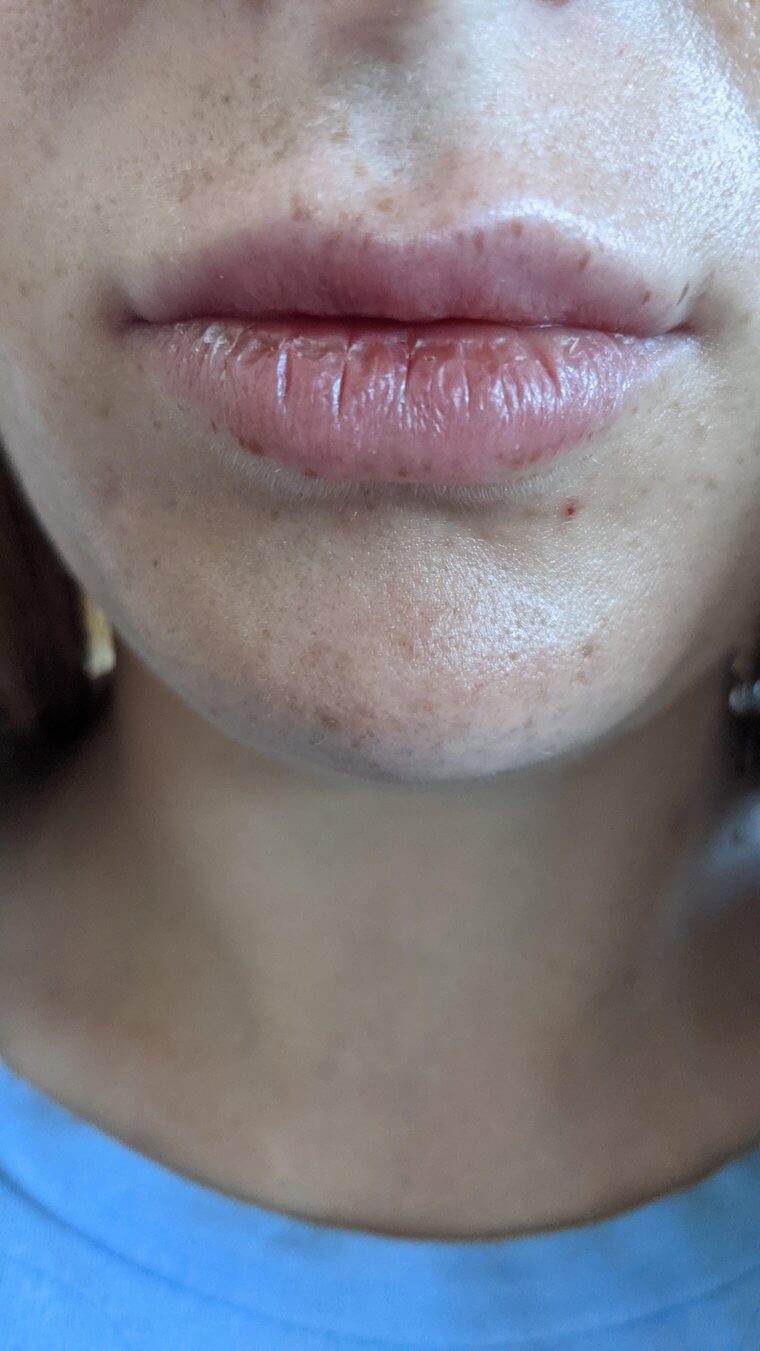 As an alternative, if you want a lip scrub you can make it on the go by mixing petroleum jelly with sugar. In the shower, massage the mixture into your skin for the silkiest skin you've ever had. You can even pack the mixture into a small container to carry with you whenever and wherever you go.

Dandruff Remover
As we all know, Vaseline is an excellent moisturizer. For those who suffer from chronic dry scalp or flaking and even better addition to their usual wash routine. To help your head and scalp, use a dime-size amount of petroleum jelly and gently rub it into your hair and scalp before washing it with dandruff shampoo.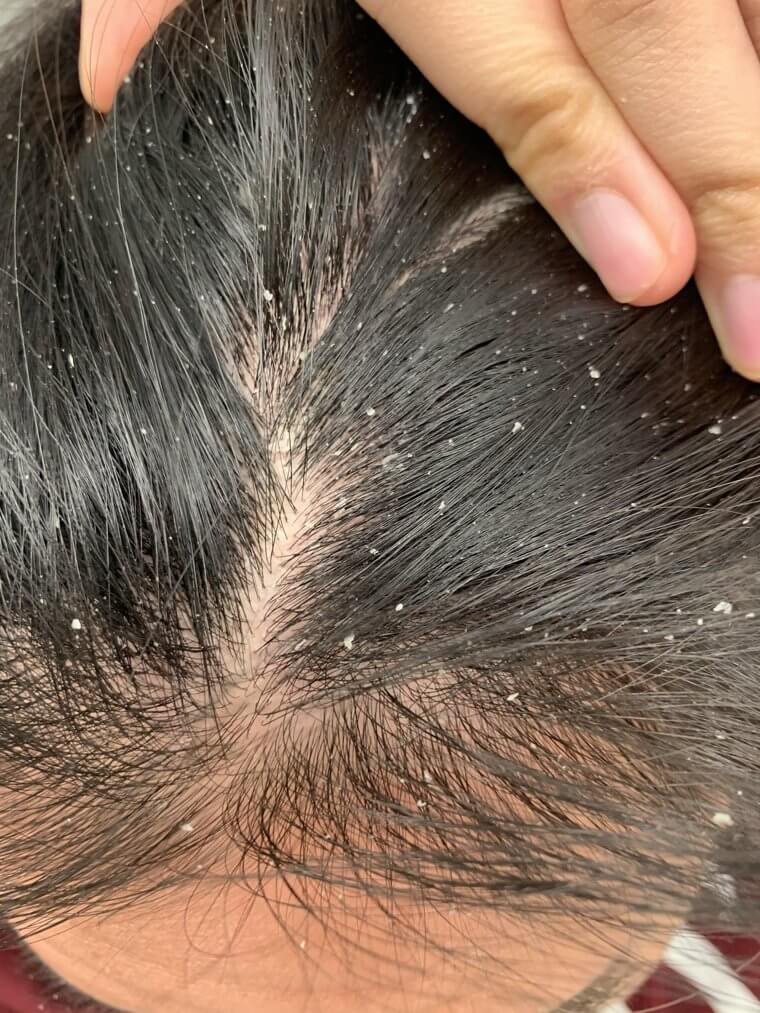 Be careful – don't use too much Vaseline as it can be hard to remove. Bonus "hair-hack": If you want to give your hair an extra deep clean look, mix a small amount of baking soda into your shampoo before washing it.

Band-Aid Remover
There's a reason for the tip of ripping a band-aid off quickly, to make sure you don't feel the pain of it. But, why should you suffer at all? Luckily, a viral hack on Tik Tok shows how you can remove bandages easily and painlessly, with Vaseline.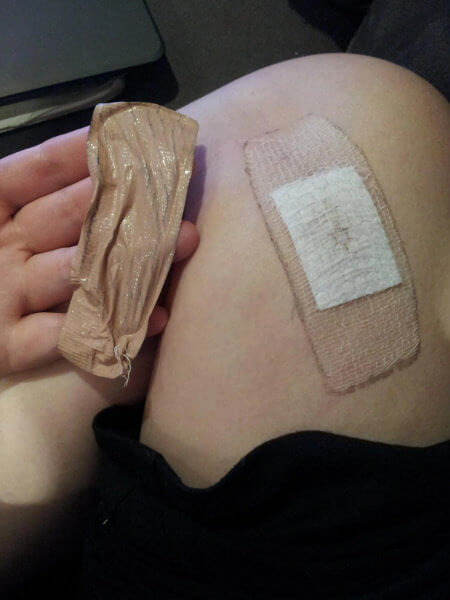 The trick is to let put some vaseline on the band-aid and let it soak until it becomes soft and melts away the bandage's sticky glue. The band-aid will peel off, pain-free.

Prevent Red Noses
Everyone hates colds – the temperature, weakness in head and body, and blowing the stuffy nose can be quite exhausting. It can be particularly painful as well, as blowing the nose often will chafe and irritate the area between your nose and your upper lip.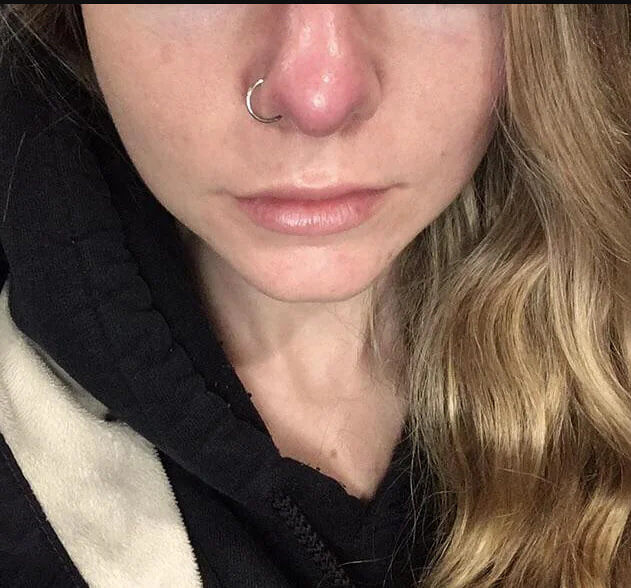 When you're already sick, a sore and irritated nose will only serve to exacerbate the situation. However, applying a small amount of Vaseline underneath the nose will make your life a lot easier. Some people say that they also rub a smidge of Vaseline on the bridge of the nose too.

Preserve Your CD/DVD Collection
If you still listen to CDs or watch DVDs, don't be concerned; we won't hold it against you. Music nowadays is very different from what it used to be, and we all enjoy reminiscing about the past! Scratches on a DVD or CD are typically indicative of a glitchy or frozen playback.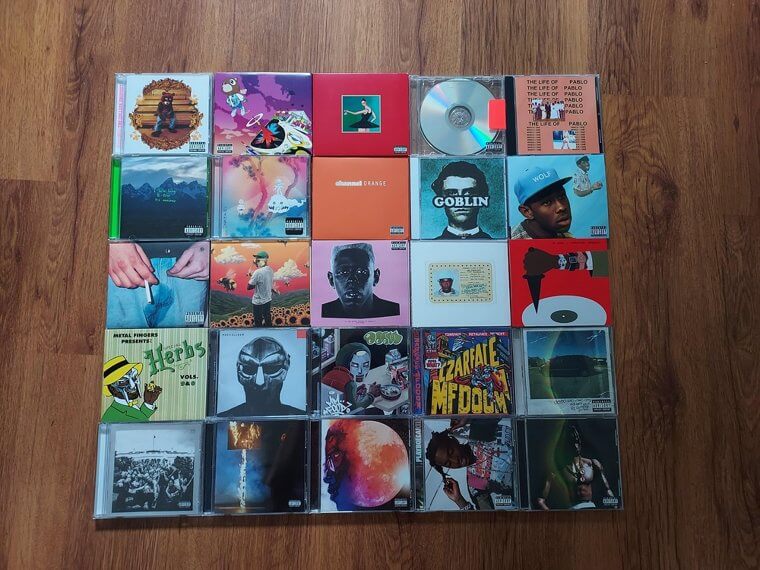 Apply petroleum jelly in circular motions to the back of your disc with caution. After that, make sure to wipe it down with a clean cloth to get rid of any remaining excess grease. Your collection of mementos can now be kept safe for all of eternity.

Change the Texture of Cosmetics
Vaseline has a metallic sheen and a gliding texture that make it an excellent base for many types of makeup. You can use Vaseline to transform a matte metallic product into a decadent cream or transform a powder-based product into a luxurious cream.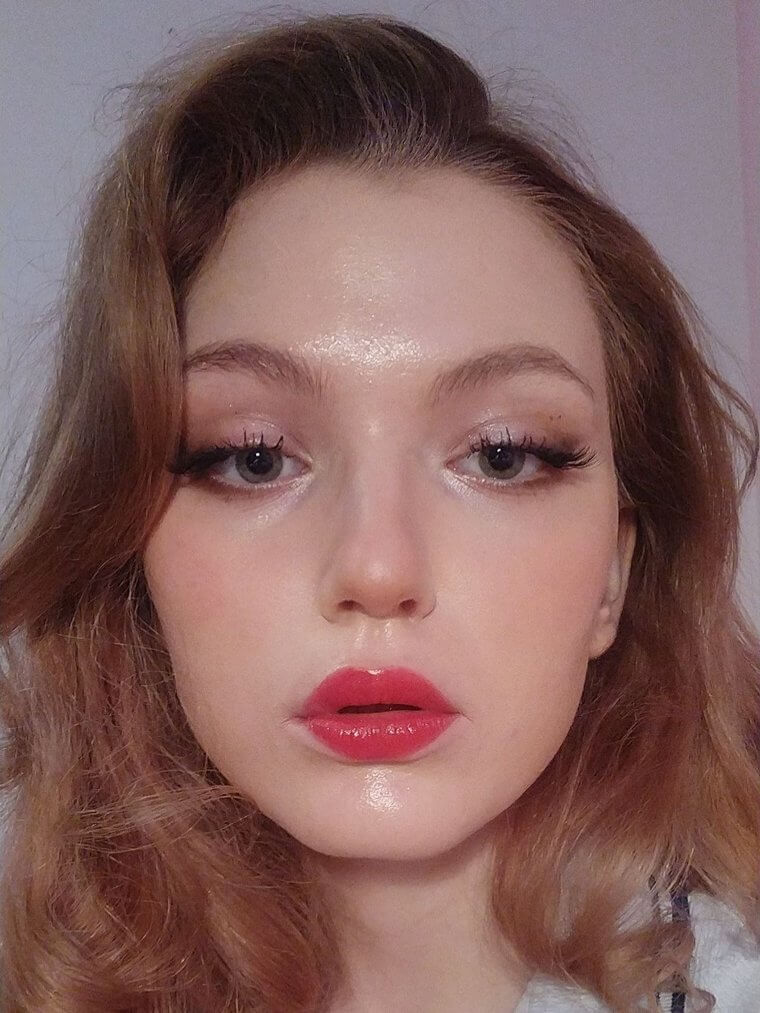 How? Blend one or more loose pigments with petroleum jelly to create a cream eyeshadow, blush, or whatever else you desire that is entirely unique to you. When your friends find out how little you spent to achieve such a stunning result, they will be overjoyed.

Make the Perfume Last Longer
Even though people can use the same perfume, it smells completely different for each person who uses it. The reason behind that is when perfume or cologne mixes with your natural fragrance, you get a unique combination known as "your scent."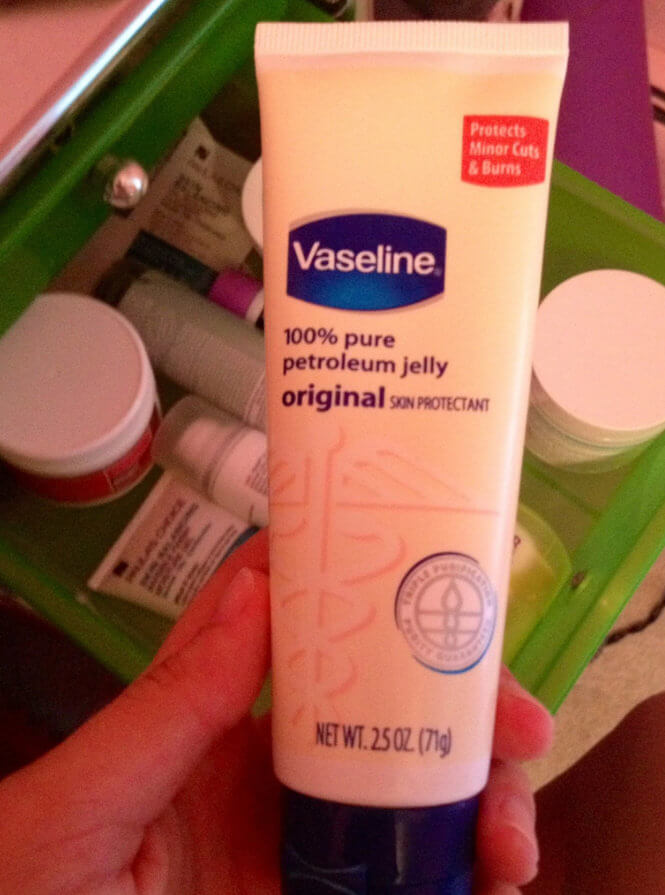 Your scent is something that defines you, but as the day goes, we are prone to sweating it. If you don't want to waste expensive perfume or you don't want to carry it around with you, the solution is easy. Simply dab a small amount of Vaseline on your pulse points before spritzing to extend the life of your fragrance.

Prevent and Remove Skin Stains
There are more useful things than petroleum jelly when it comes to clothing stains, but the jelly is extremely effective when it comes to skin stains. If you often use DIY routines for dying your hair or like to paint your nails every day, you are familiar with skin stains that these processes can leave.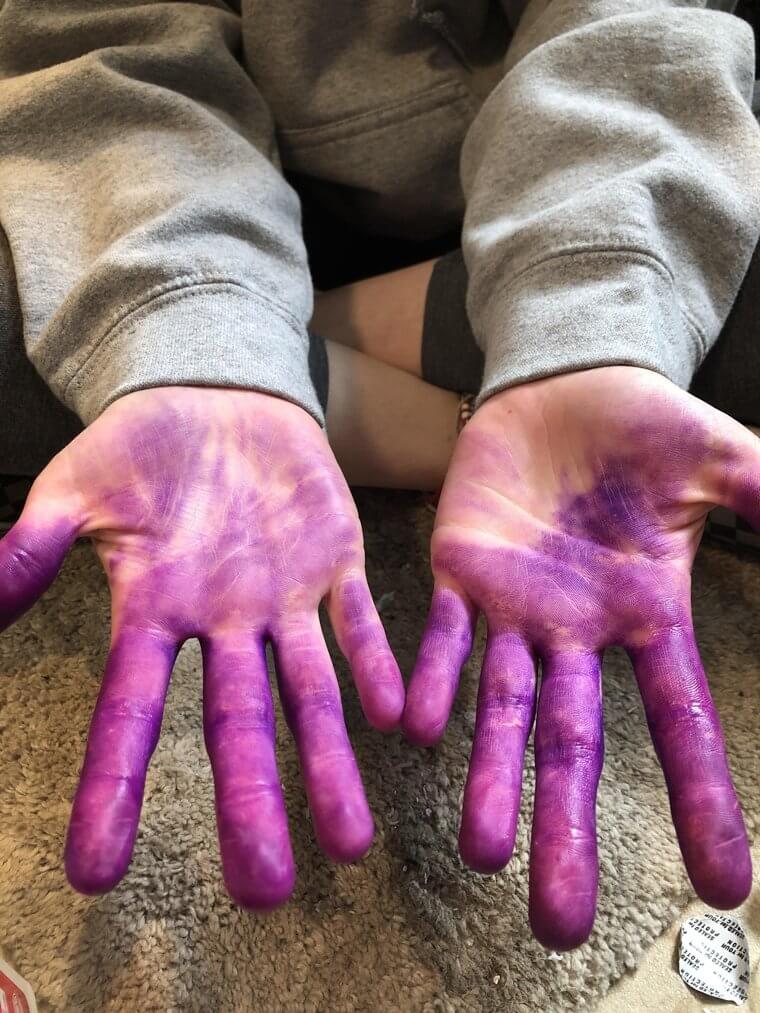 If you are looking to easily remove the dye stains from your skin, lightly coating the affected area with Vaseline will do the trick. However, if you want to avoid the hassle of cleaning your skin altogether, Apply it to your cuticles or around your hairline to prevent staining or leaking caused by nail polish or hair dye.

Reduce Back Pain
Pain is always an unwanted feeling in our lives, especially back pain, which is hard to get rid of. The usual solution is to heat a towel (which often leaves your back damp) or get one of those extremely expensive heating pads available at any drugstore. The third solution is to use Vaseline.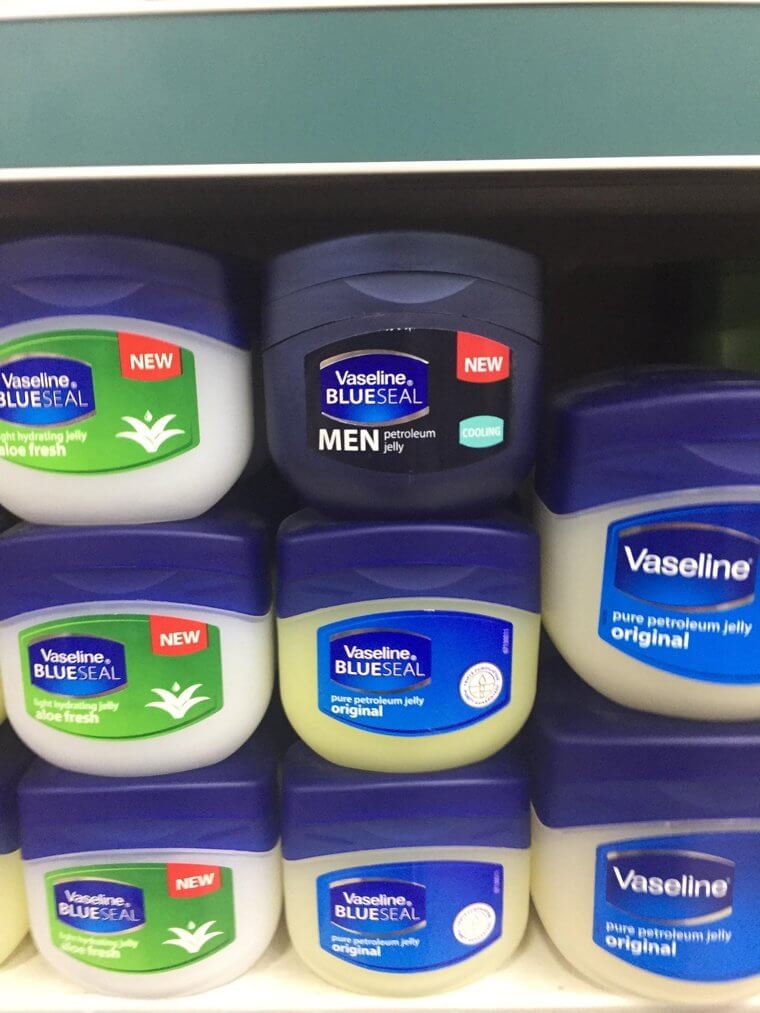 The recipe is pretty straightforward – pick up a spoonful of Vaseline and microwave it for about two minutes on high power until it becomes warm. After that, gently rub the affected area, and as the warm jelly melts into your skin, the pain will slowly vanish.

Fire Starter
Lighting up a fire is easy when you have a fire starter. If you don't have a store-bought fire starter at home, you can quickly run to the nearby store to buy some. However, you can save yourself from that trip if you have some cotton and Vaseline.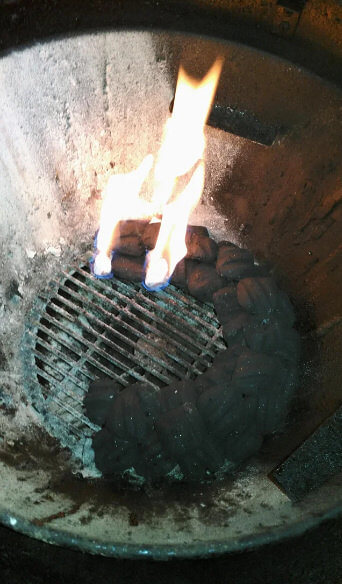 Simply coat several cotton balls with Vaseline, and that's it – homemade fire starter ready to burn. Knowing this trick is extremely useful if you run out of fire starters when going to the store is impossible (like when you go camping).

Get Gum Out of Hair (Without Scissors)
Gum in the hair is an age-old problem with one obvious solution - cutting the hair itself. To avoid the tragedy and save your beautiful hair in the process, put those scissors away and put a generous blob of Vaseline in the mess that the gum made instead.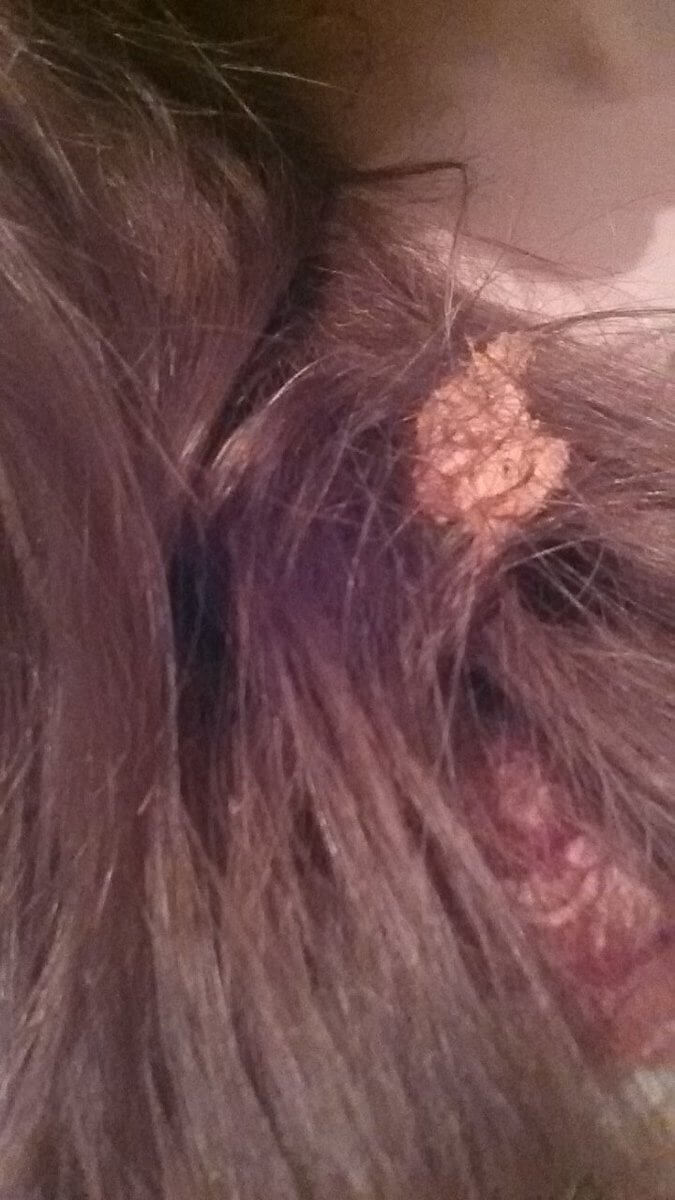 After a few minutes of working gently with your fingers, you should be able to slide the gum free without chopping any of your precious hair. Especially useful for adventurous children or clumsy adults because using Vaseline is a far superior solution to cutting your hair away with scissors.

Floor Repairs
Are your wooden floors looking a little worn and dingy these days? To restore that brand new shine to your floor, all you need is a jar of Vaseline (or a few). The great thing about Vaseline is that it helps remove stains, scratches, water rings, and other blemishes from the old floors.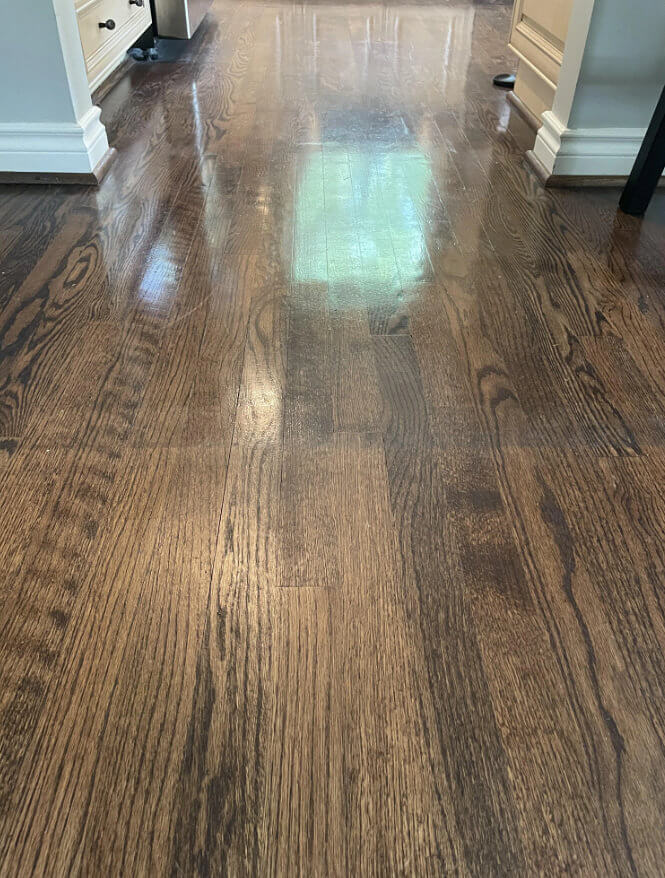 We recommend applying a generous amount of petroleum jelly to your floors and allowing it to sit for at least 24 hours before applying a final polish. Not only is this method a lot cheaper and less toxic, but the petroleum has a special interaction with wood that gives a unique dash of freshness which is guaranteed to dazzle everyone.