Vin Diesel is an actor, producer, director, and screenwriter known for his tough-guy roles and deep, gravelly voice. He gained recognition for his part in Saving Private Ryan and later headlined blockbuster franchises The Fast and the Furious and xXx. His charismatic presence on and off the screen has made him a beloved figure in Hollywood. But the road to stardom was far from an easy ride. This is Vin Diesel's story.
His Father Left Before He Was Born
Vin Diesel, born Mark Sinclair, and his twin brother Paul, were born in California in 1967. Their father abandoned their family before they were even born, and Vin and Paul never even met him. The boys were raised by their stepfather, which led to a childhood of uncertainty and many unanswered questions, especially about their ethnicity.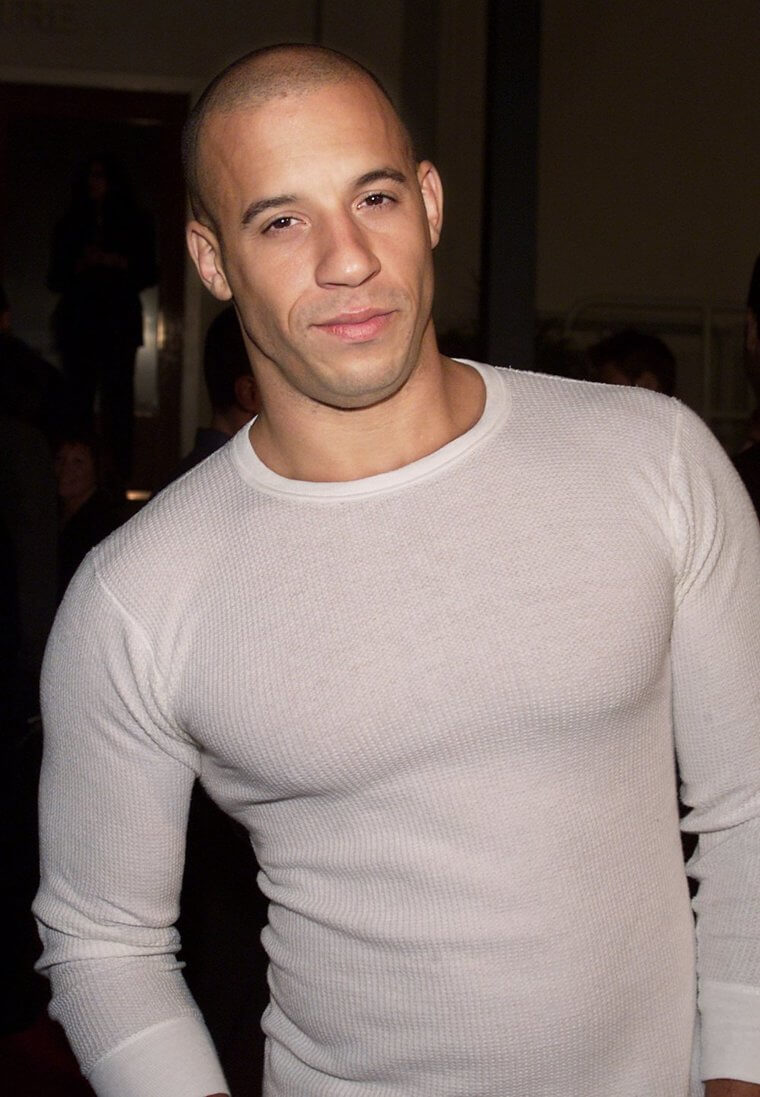 Many of the boys' features indicated that their father was of African-American descent. Their stepfather is also African-American and therefore Vin Diesel would often quote: "I am definitely a person of color". Their mother and biological father's relationship was short-lived therefore there was no idea of his whereabouts and even if they wanted to reconnect at some stage, it would prove difficult.
He Has A 'Secret' Twin Brother
Many people aren't aware that Vin Diesel has a twin brother—maybe because the two look almost nothing alike (as you can tell in this pic). In 2014, Diesel shared a pic on Facebook of his brother Paul, with his late on-screen 'brother' Paul Walker, saying, "Although they look more alike, he is actually my twin brother".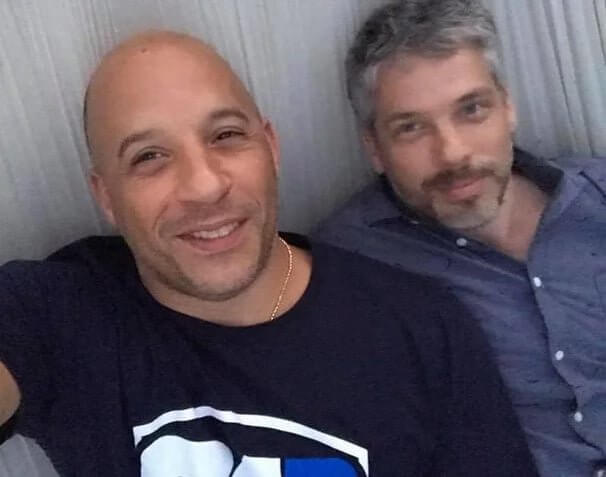 Vin and Paul also led very different lives. While Vin is used to living in the spotlight, his non-famous twin brother chooses to live a private life. Paul works as an editor and producer and was even a sound editor on Vin's 1995 short film "Multi-Facial." They have two other siblings: sister Samantha and brother Tim. Tim has since maintained a secluded life, while Samantha works as a producer.
Still as in Love as When They First Met - Vin Diesel and Wife Paloma Jiménez
Vin Diesel is married to Mexican model, Paloma Jiménez. The two have been dating since 2007 and have three beautiful kids together. However, nothing was fast or furious when it came to his relationship with his now-wife. He even stated in an interview with PARADE a few years back, that he "consciously took his time" to find the right person.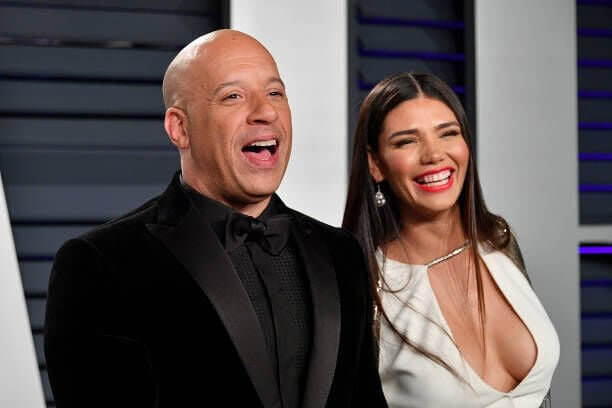 He also said that after finding her, he needed to take some time to become a father before having kids, in other words, he had some growing up to do. The two are still as in love as they were when they met and you can always see them displaying tremendous amounts of affection in front and behind the cameras when they do their casual strolls out in public.
Family Life and Being a Father on Set
Diesel and his wife, Paloma Jiménez are the parents of three kids named Hania Riley, Vincent Sinclair, and Pauline. Their last born, Pauline, was named in honor of Vin Diesel's co-star and close friend Paul Walker, who died in a car crash in 2013. After having children, Diesel has reconsidered many things in his life—such as the car he drives in.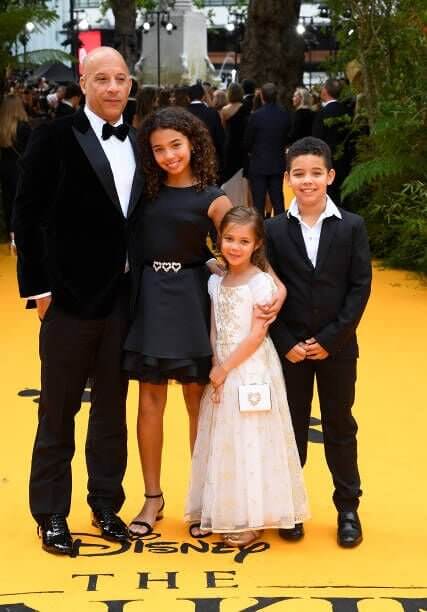 Vin wanted to see his children as often as possible, so he would often take his kids to movie shoots with him so they could be around him while on set. Diesel could be seen cradling his babies and walking up and down like a proud dad and nurturer in between takes. It was often strange to co-workers who only saw Diesel from a distance.
From Crime Scene To Theater Scene
His first appearance on stage came about in a surprising way. Vin, his brother, and their friends broke into a theatre house to vandalize it but were surprisingly caught. Instead of being taken to the Police station, the artistic director offered them roles in the play. This kickstarted Vin's theater scene there through his teens.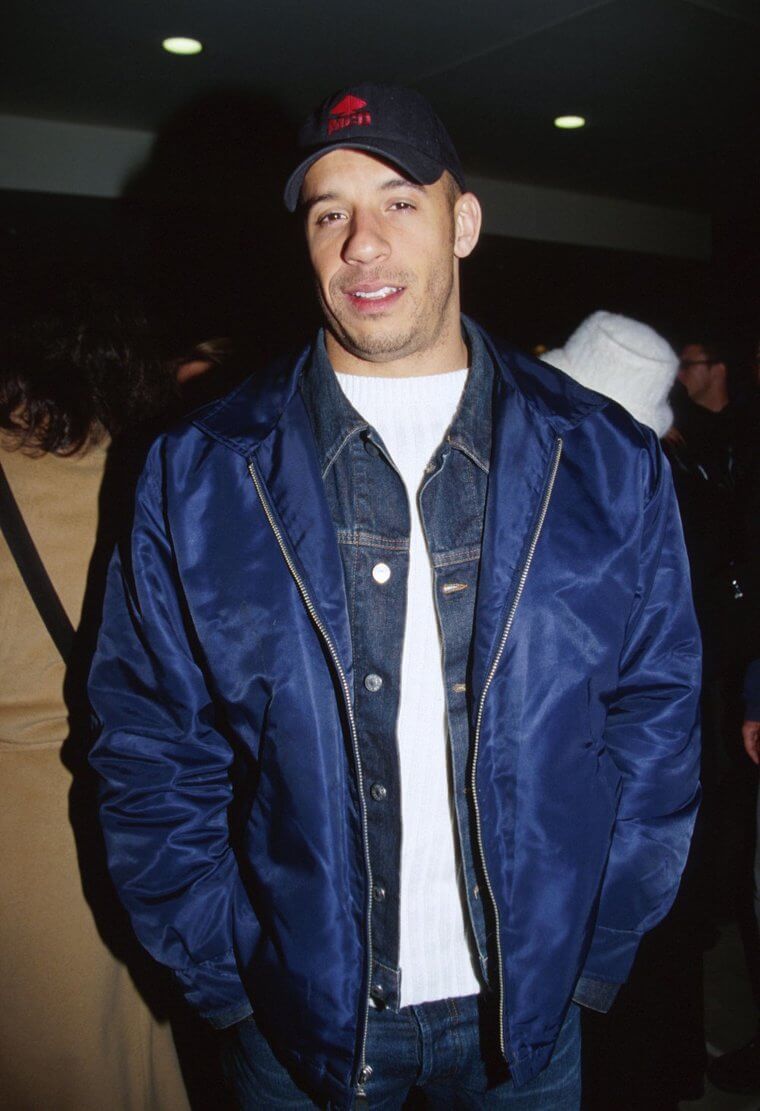 He later attended NYC's Hunter College where he did screenwriting and creative writing and birthed the name he now goes by. Vin is derived from his mother's name while Diesel came from his nickname given to him by his friends due to his high level of energy. Aside from his explosive energy, Vin was also a teenager with many hidden talents and filmed a breakdancing video instructing kids on how to breakdance.
He Worked Three Jobs—Until Catching Spielberg's Eye
Diesel's first onscreen role was a brief appearance in the 1990s drama film, Awakenings. In 1994, he wrote, produced, directed, and starred in the film, Multi-Facial, a semi-autobiography about a struggling actor stuck in an audition loop without landing any roles. He worked as a bouncer at night and a telemarketer by day to financially sustain himself.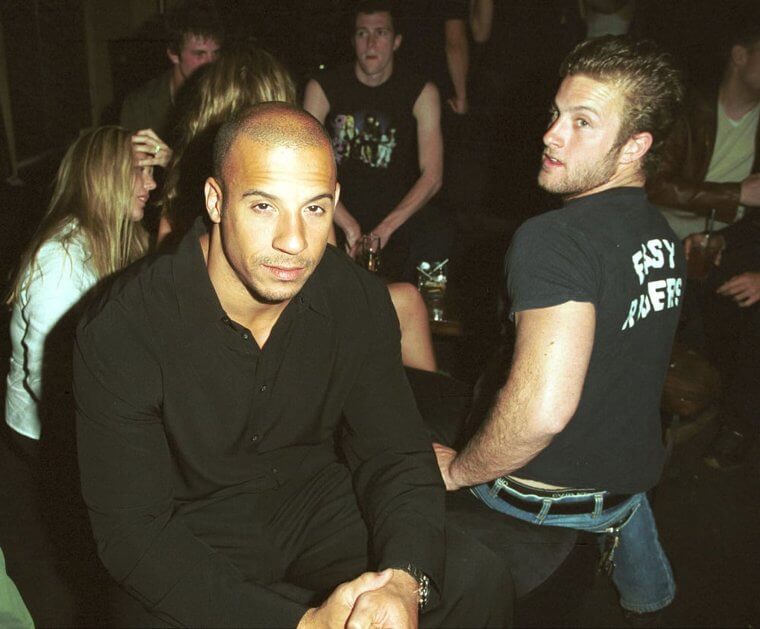 He made his first feature-length film in 1997 called Strays, playing a gang leader whose life is transformed after falling for a special woman. Diesel directed, produced, and wrote the film and it was eventually selected as a competitor at the 1997 Sundance Festival. He landed an MTV deal for Strays. This led to Diesel getting noticed by Hollywood director Steven Spielberg.
He Was Cast in the Steven Spielberg Film, Saving Private Ryan
After being noticed by Steven Spielberg, for his role in Multi-Facial, Diesel was cast in the box-office hit movie, Saving Private Ryan. Diesel recalls how difficult the part was for him, saying, "Saving Private Ryan was one of the most difficult movies I have ever acted in because it was based on real people so there was more pressure on me to do well".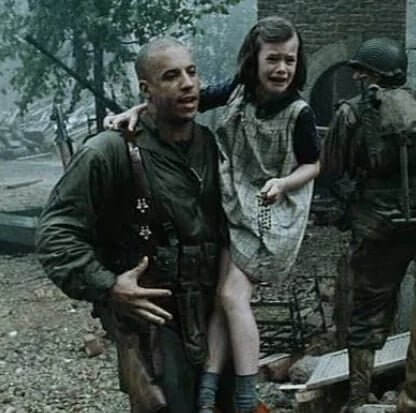 Rather than playing Diesel's usual fictional characters, he was pressed to succeed outside of his comfort zone. Diesel won an award for his small role as a soldier in the hit movie.
2001 Was the Beginning of The Fast & Furious Franchise
With the new century came Vin's breakthrough as a leading man. He co-starred alongside Ben Affleck in Boiler Room but his breakthrough leading role came in Pitch Black. Diesel reached international stardom across the globe as a Hollywood action hero in his following box office hits namely The Fast and the Furious in 2001 and XXX: State of the Union in 2002.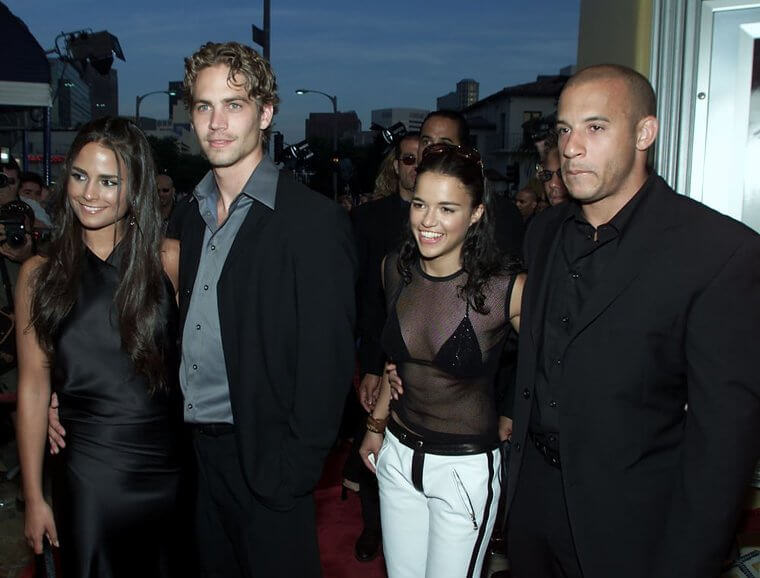 Unfortunately, he chose to not star in any of those sequels but rather play Riddick in The Chronicles of Riddick instead. The movie was an epic fail at the box office despite a very large budget. He then chose a more subtle, lighthearted role in a comedy film called The Pacifier which put him back into starring in a box office hit.
Dating The Fast and the Furious Co-Star
While some fans claimed that there was a lack of chemistry between Dominic "Dom" Toretto and Leticia "Letty" Ortiz in Fast & Furious, rumors were strong back in the day that the two actors - Michelle Rodriguez and Vin Diesel - were seeing each other off-screen.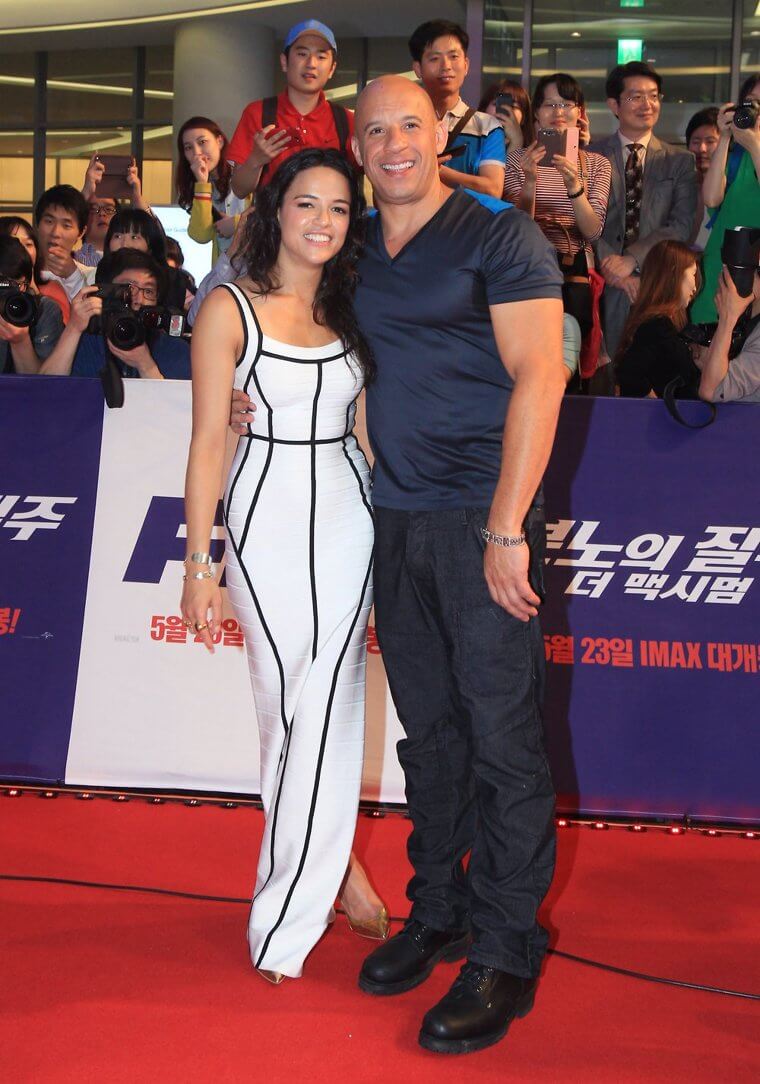 Apparently, their love affair on-screen eventually leaked into their real lives and the two started dating back in 2001. The world was enthralled with romance and became obsessed with their characters in the movies. We're not sure if their story is the "biggest" as Diesel claims, but it sure is at the top with some of the favorites.
Vin Diesel Has a "Dom Shrine" With the Spirit of Paul Walker
Diesel has a "Dom Shrine" where he goes to meditate and get into the "Dom state of mind". Diesel says that—as crazy as it sounds—he felt that the spirit of Paul Walker was in there with him. He even convinced John Cena to enter the shrine and felt as if Paul's spirit got Cena to agree to co-star. A powerful statement to say the least.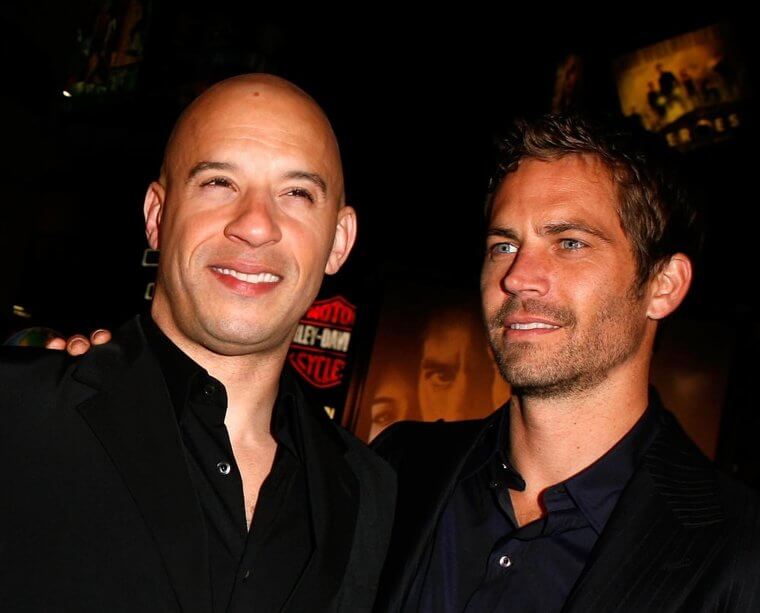 People have many questions about this matter but the fact that Cena is on board is the most important to all of them.  "I think that's the most flattering thing that someone in the Fast and the Furious Family could say'" said Cena in an interview with Insider. "The importance and the gravity of a statement like that is not lost on me."
Diesel Walked Meadow Walker Down the Aisle—And It Had Everyone in Tears
Vin Diesel and Paul Walker were so close even their families were tightly knit together. Diesel even walked the late Paul Walker's daughter down the aisle. She is now married to actor Louis Thornton-Allen. The couple had their wedding in the Dominican Republic on a beautiful stretch by the beach. "We were all barefoot, dancing in the sand. To finish the night, there was a wonderful display of fireworks, and we lit lanterns into the picturesque night sky."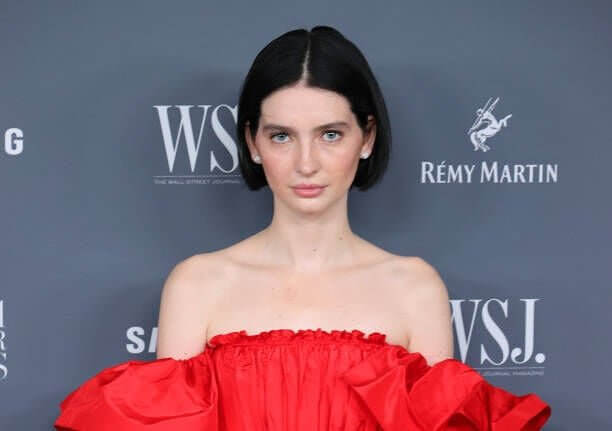 The pictures on social media had the world grabbing at their tissues as the tears poured out. The beautiful gesture of Diesel walking Meadow Walker down the aisle was a display of his fatherly love towards her and the love he had and still has for his friend, Paul Walker.
10 Years of Bouncing in the Nightclub Scene
Diesel spent about 10 years working as a nightclub bouncer. He claims to have been in over 500 fights during that time with many drunk men - but still claims that being a bouncer was the perfect job. Working nights meant it gave him time to have daytimes to himself ultimately meaning that he was free to audition for movies.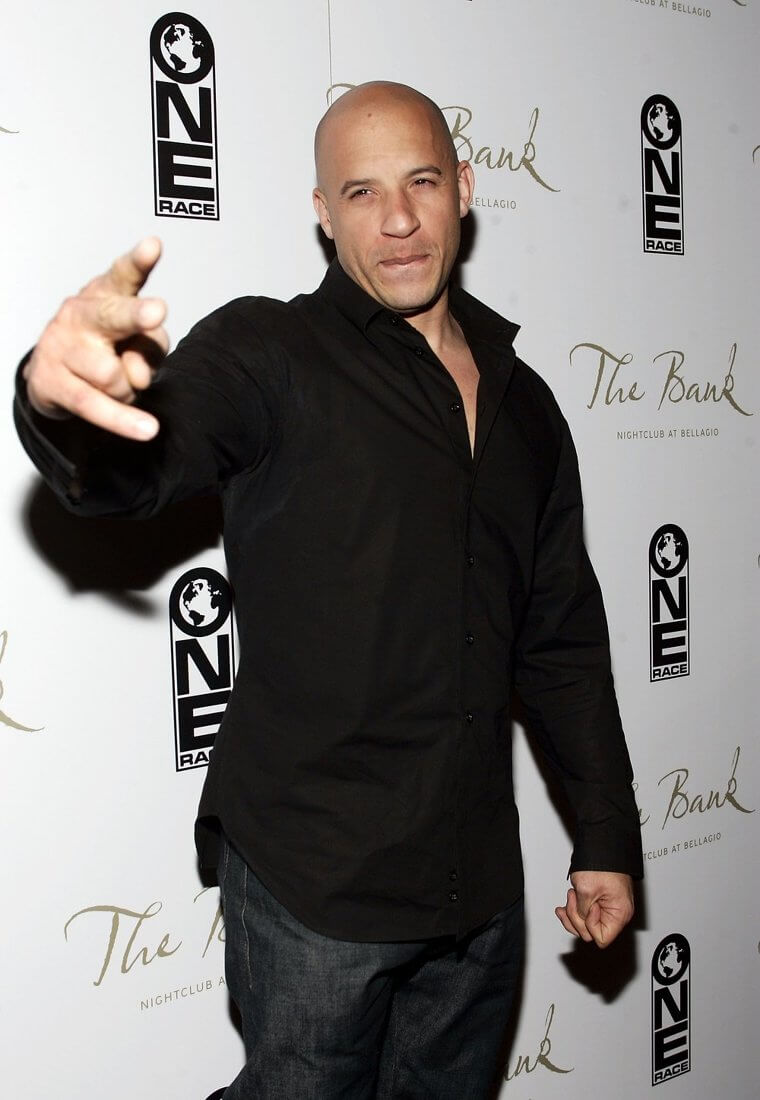 What if he arrived at the audition with a black eye? Well, we can only assume that it added to the action-packed lives of the thrill-seeking characters he auditioned for.
He Wrote the Script for The Fast and the Furious Himself
The first The Fast and the Furious was released in 2001. But, after its massive success, Vin was unsure about how much the sequel would succeed would as well, because he felt the script wasn't up to standard to reach another success. Producers, directors, and writers pitched different scripts, but Diesel turned all of them down.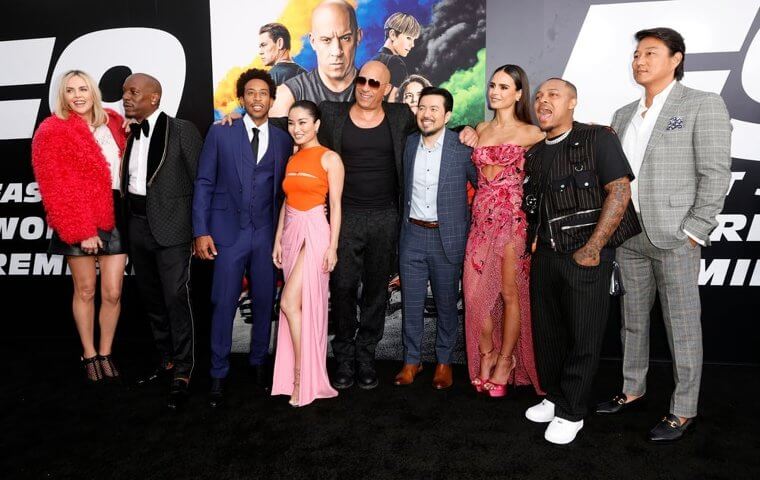 The team grew tired of his constant disapproving attitude and eventually told him to write the script himself, not thinking that he would actually go ahead and do it. He eventually was credited as producer for The Fast and the Furious 6. Needless to say, The Fast and the Furious became a powerful team, a family, and one of the most successful franchise series the world ever saw.
Vin Diesel Tells a Whole Different Story to Charlize Theron About Their Kissing Scene
When Oscar winner Charlize Theron joined the Fast and the Furious franchise, in The Fate of the Furious, the world was overjoyed, especially Vin Diesel who was set to shoot a kissing scene with the blonde bombshell. Diesel opened up in an interview with USA Today budding the kissing scene "the biggest moment in trailer history". He goes on to brag about how Theron enjoyed it as much as he did.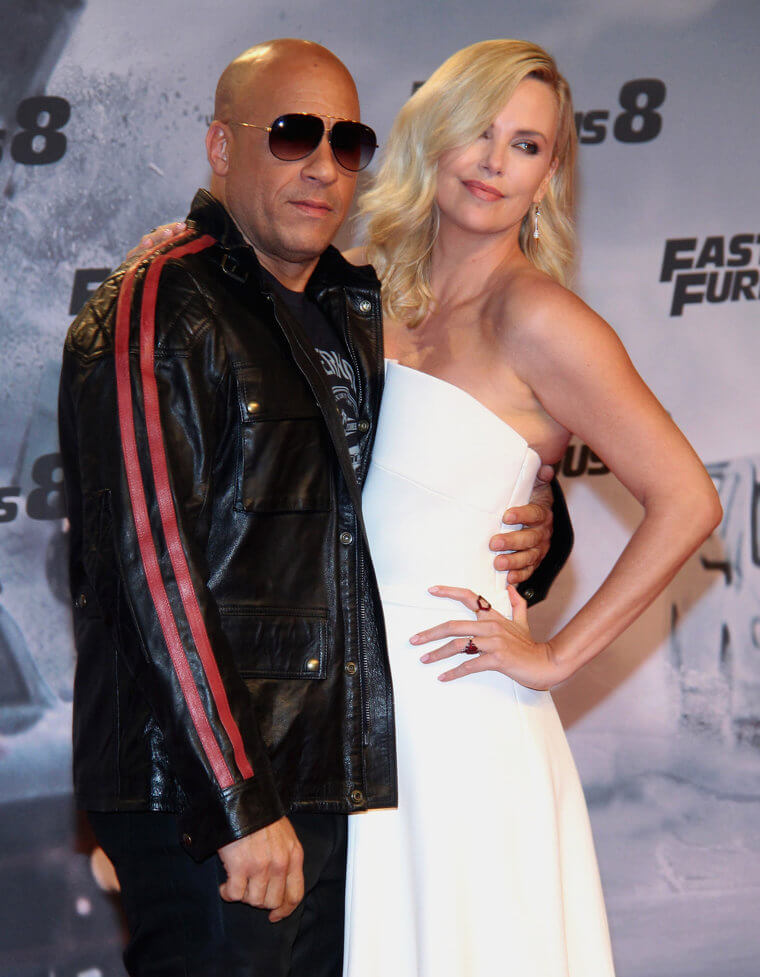 "Do I know she enjoyed it? Oh, my god, yeah. A Kiss cannot lie, lips don't lie. No, they didn't. She OWNED it." Diesel was beaming with joy about the scene and kept up the "macho act" until Theron appeared on The Ellen DeGeneres Show and told the world a whole different story.
Charlize Theron Snubs Diesels Kissing Technique
Theron had to fight back her laughter when confronted with the questions about her and Diesel's kissing scene. "I just don't get it". According to the script and Theron's statement, Diesel's character in the movie is not supposed to be "into" hers and therefore she claims that Diesel just stood there like"a dead fish" which was fitting for the scene. She described the whole story to be utterly insane.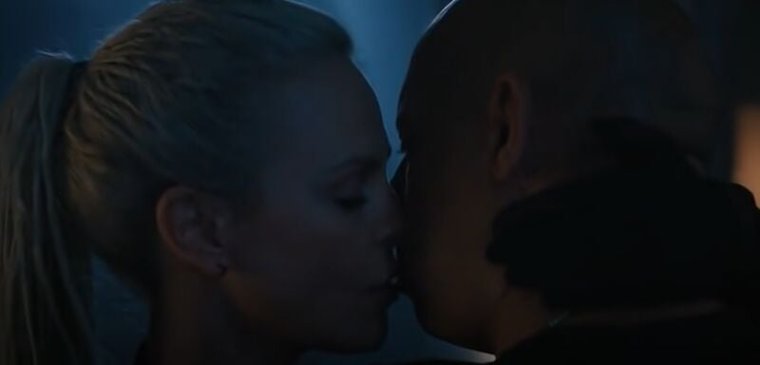 Theron states that Diesel is "literally going around saying I had the time of my life." She continues to do an impression of him standing there while adding that "it looks like I'm assaulting his face with my mouth." A much different story to the one Diesel is flaunting about the two and their kissing scene.
His Step-Father Stepped Up
Vin's stepfather was the local high school drama teacher. He always encouraged him to get on stage and get involved in the whole acting scene. By the time Vin was seven years old he starred in his first play, which is what fueled his fire to continue acting and eventually led him to become one of Hollywood's most well-known action men.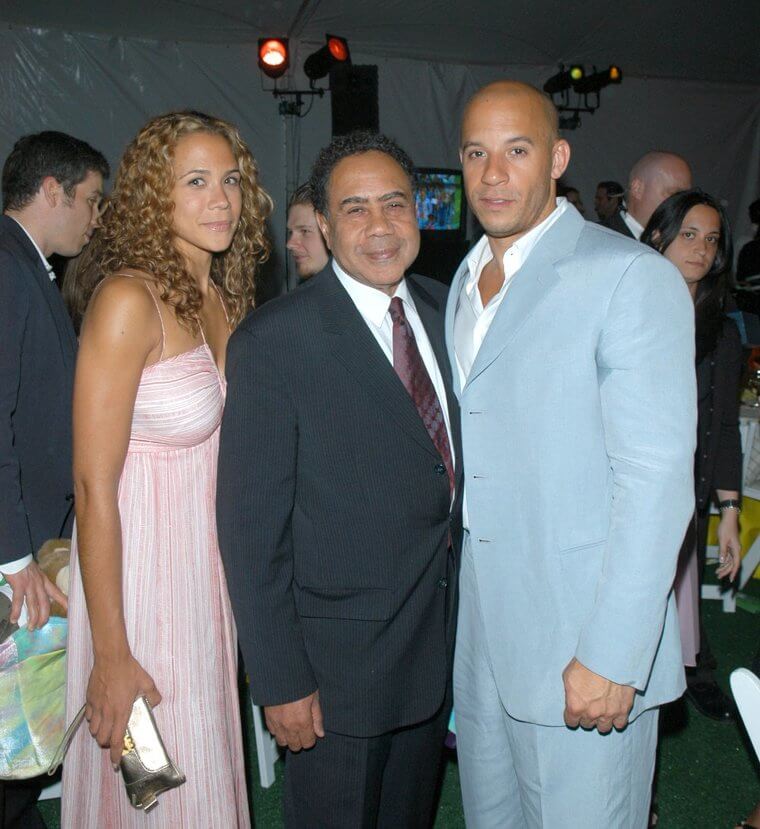 "I always knew I would become a movie star someday," Vin Diesel said during an interview with Entertainment Weekly. His brother Paul was also very encouraged by their stepfather's influence and went on to become a film editor.
His Mother Tried To Raise Him Right
Their mother, Delora Sherleen Vincent, is an astrologer and very health-conscious. She made sure that her boys were getting the right nutrients for a healthy body and life. As kids, they were never allowed to drink sodas or indulge in sugar and they were given multi-grain bread instead of the over-processed plain white bread for sandwiches.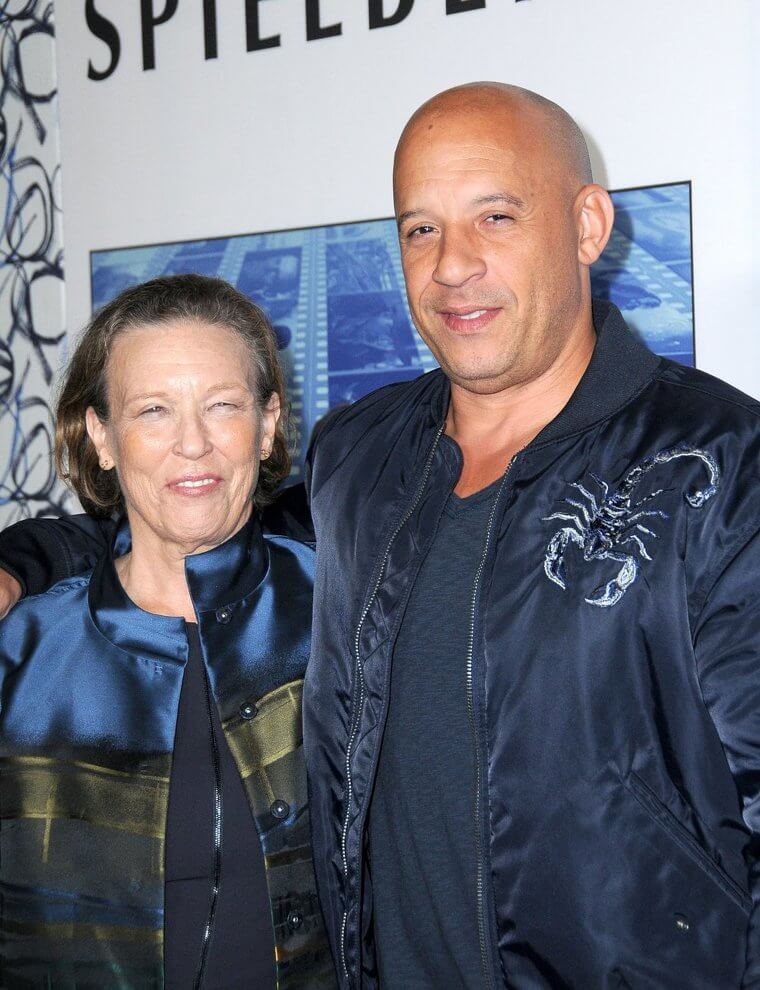 His mother raised her sons in New York shortly after they were born in California. She also gave Vin a book called Feature Film at Car Prices when was young and already striving to become a star, which he gives credit for part of his success today.
One of the Best Roles - Being a Big Brother to His Younger Siblings
Vin's mother and stepfather went on to have children of their own. With Vin being much older than his siblings, he owned the part of being the big older brother and helped his mom with changing diapers and watching the younger siblings.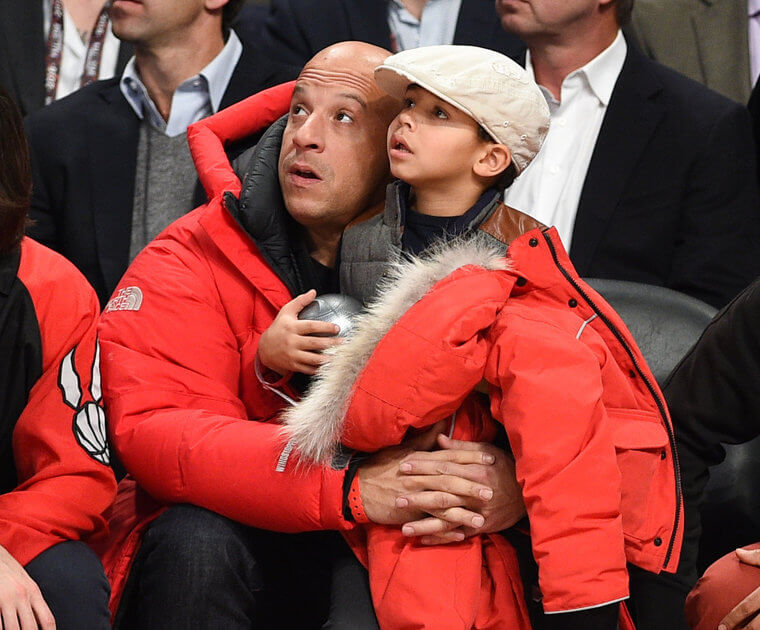 You could say he learned responsibility early on in life which helped him a lot in his older age especially with being punctual and in charge throughout his acting career. It has also contributed to a soft, caring, and protective heart with a tougher exterior to match it.
Exposed to Great Acting Techniques From a Young Age
Because of his step-father, Irving H. Vincent, Vin grew up exposed to the world of acting and would often listen to great actors talk about things like acting methods and the techniques they used to be the best at their craft. Being constantly exposed to this from such a young age definitely added to his abilities as an actor growing up. 
He shared this passion with his stepfather and was also glued to the screen as a kid, never missing his favorite TV shows. On the Waterfront is a 1954 classic and Vin claims to have watched it over 100 times while gaining inspiration and closely monitoring their acting styles for tips.
Not Just Blood Relatives, but the Family We Choose
Although most cast members were close, the friendship between Vin Diesel and Paul Walker grew tremendously during their many years of filming the Fast and the Furious series. They were not only friends but as Diesel claims, "family" too. They could often be seen together off-camera at social and family gatherings, and their blood family became each other.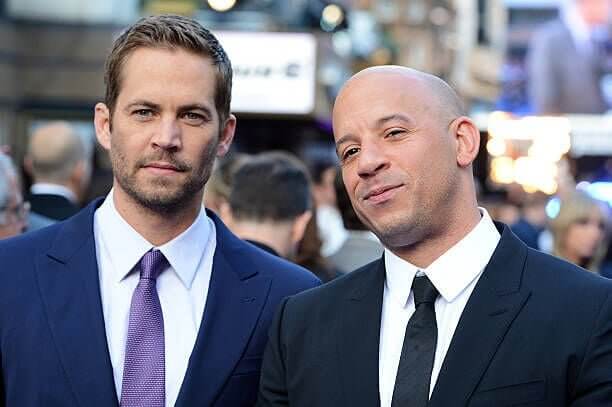 "Not just blood relatives, but the family we choose for ourselves", was one of the main themes the Fast and The Furious family adopted on set and they built incredible bonds. Many people were saddened by Paul Walker's death and it dented as well as caused many things to consider about moving forward with the franchise.
More Box Office Failures Sent Diesel Back to The Fast and the Furious
In 2006, Diesel opted for a more dramatic role in the movie Find Me Guilty and even though he was critically acclaimed for his role, the movie did not do so well grossing only $2 million at the box office, despite a $13 million budget. Diesel followed his heart and made his cameo appearance in The Fast and the Furious: Tokyo Drift.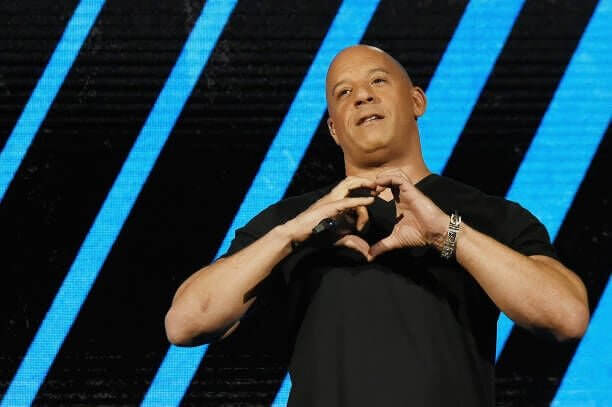 The following year, Diesel pulled back his role to star in the movie Agent 47, a film adaptation of Hitman, a well-known video game but decided to just be the executive producer instead. Diesel starred in the 2008 science-fiction action-thriller Babylon A.D. to his disappointment it was another box office failure. He returned to his role as Dominic Toretto and starred in five through to nine franchise series' of The Fast and the Furious.
Some Claim Diesel to Have Poor Taste in Movie Choices
Although some claim that Diesel has very poor taste in the roles he chooses to play, it could not be further away from the truth. Diesel has a staunch reputation for being rather difficult to accept roles and has even turned down a $20 million casting role because he did not feel that it suited him, nor did he "feel like playing the role". Diesel has turned down many roles throughout his career, unfortunately, it does seem to often look like he has had more bad luck with some - failure to be box office hits - movies, than others.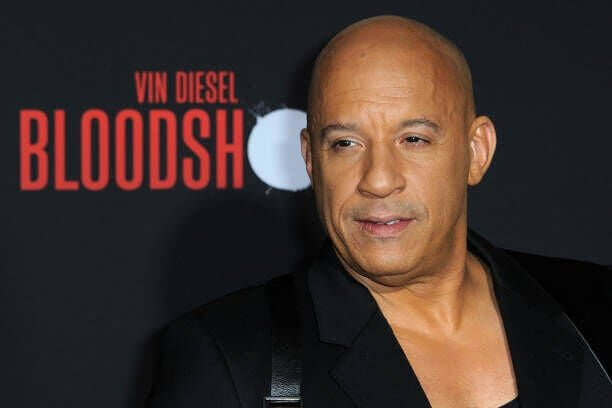 When Diesel commits though, he puts his whole heart and soul into the character like in 2006 when he gained 35 pounds to star in the movie Find Me Guilty. He played the role of "Fat Jackie" and delved deep into his character, not only emotionally, but physically too.
The Death of Co-Star and Close Friend, Paul Walker
Paul Walker died in a car crash in 2013 and left many hearts broken as well as much confusion about the future of The Fast and the Furious. His death had a devastating effect on his cast members, especially Vin Diesel, who claims they were not just friends but "family". Media outlets wanted to interview Diesel. He ends up in tears every time he tries talking about it, whether in public or to close friends.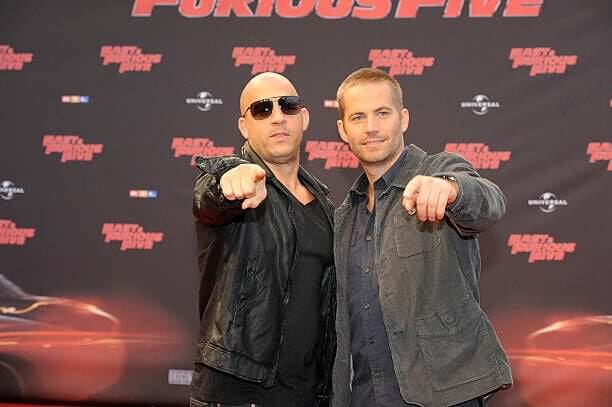 They had an amazing bond and Diesel's children would refer to Walker as "uncle Paul", indicating a close bond. Diesel's last words to Walker were "If I had to die, let them know what kind of brother I've been to you". He said these words to Walker on set in his trailer after thinking about death due to the dangerous stunts they were pulling on screen.
2013 Gave Way to Vin Diesel's Very Own Star on Hollywood's Walk of Fame
In 2013, the role of Daredevil went to Ben Affleck but it was overshadowed by getting awarded a star on the Hollywood Walk of Fame. It was celebrated with friends and those close to him in the industry and they are seen proudly smiling together over Vin Diesel's very own star.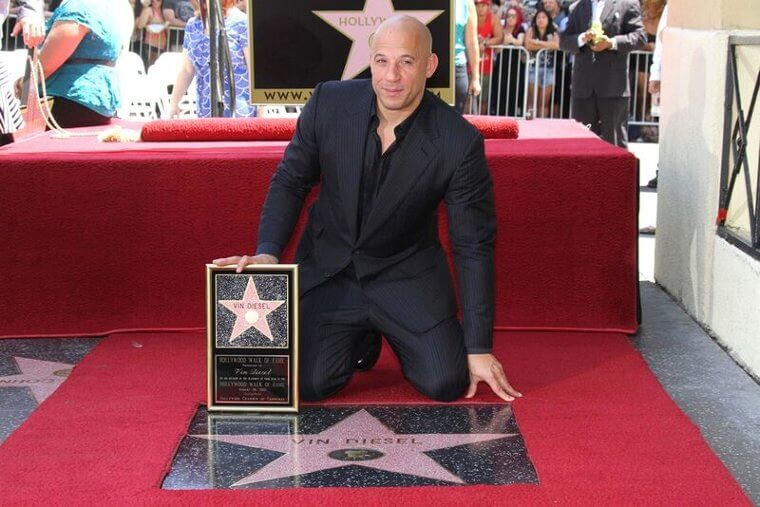 That same year The Fast and the Furious 6 was released and was a box office hit like many of the other franchise series of The Fast and the Furious movies which later became more of a family than just a cast.
He Shares a Passion for PC Games With Ronda Rousey
"It wasn't until I went to college and I got the first motorcycle that I understood the thrill of speed." Not only does he have a passion for speed, but he also shares a passion for the game Dungeons & Dragons and has been playing it for 37 years. He loves the game so much that he wrote the book "30 Years of Adventure: A Celebration of 'Dungeons & Dragons". Diesel also enjoys playing the PC game called World of Warcraft and shares this with Ronda Rousey.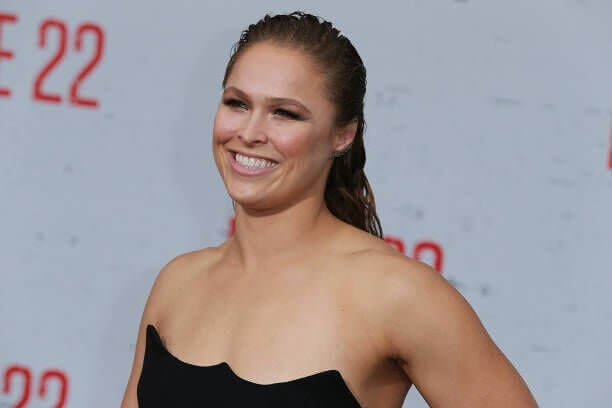 They started gaming while on set, Fast and the Furious 7 in 2014, and Diesel taught Rousy many tricks to the game.``We would meet up after filming to play WoW and he (Vin Diesel) showed me the light," Rousey stated in an interview with Digital Spy. "He was like, 'Oh you dear, sweet angel, let me show you how to move with the mouse."
He Became a Superhero and Fulfilled His Childhood Dream
If Vin Diesel could go back in time and ask his younger self what they wanted to be when they grew up one day, it would be a superhero. Well, his dream came true in some way, as Vin starred as the voice of Groot, a large tree-like character in Marvel's Guardians of the Galaxy in 2014.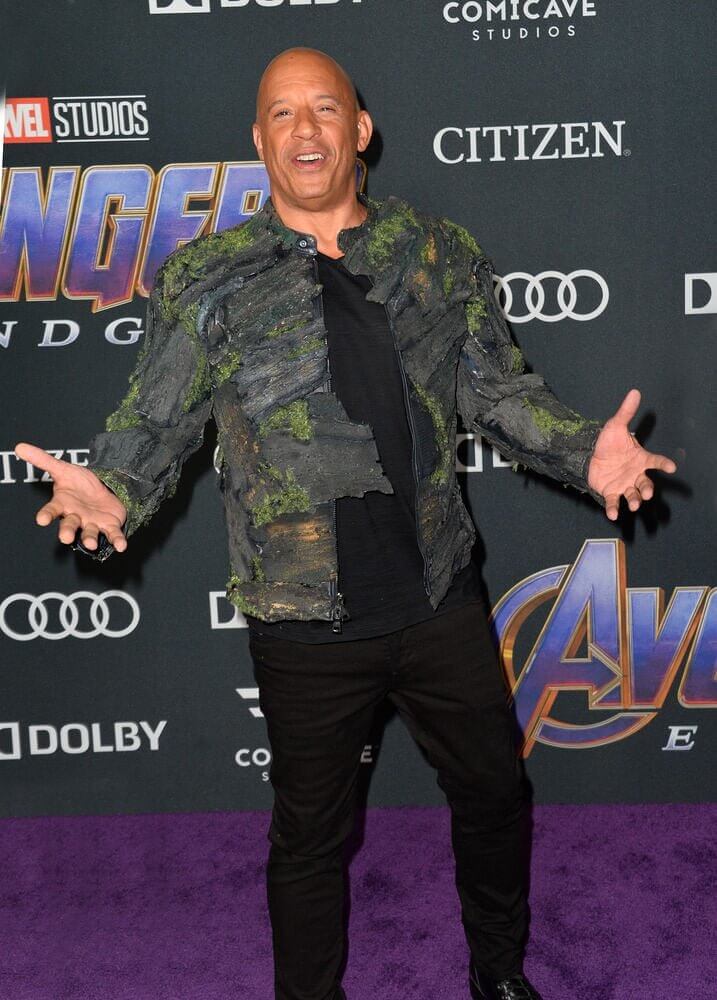 He might not have been a "real-life" superhero, but he was a Marvel superhero, making it as close to a superhero as any actor could come as far as "real" superheroes are concerned, and far more admired too.
The Voice of Groot in the Sequel to Guardians of the Galaxy
After being the voice of "Groot" in the Marvel movie Guardians of the Galaxy, Vin Diesel presented the comic book to his son and asked him if daddy could play any character, which one would you want him to be? His little boy pointed out Groot, the tree-like hero in the comic, and Vin Diesel later went on to be the voice of that character. Diesel says that whenever they drive or walk past trees his son always mentions how the trees are his brothers and sisters.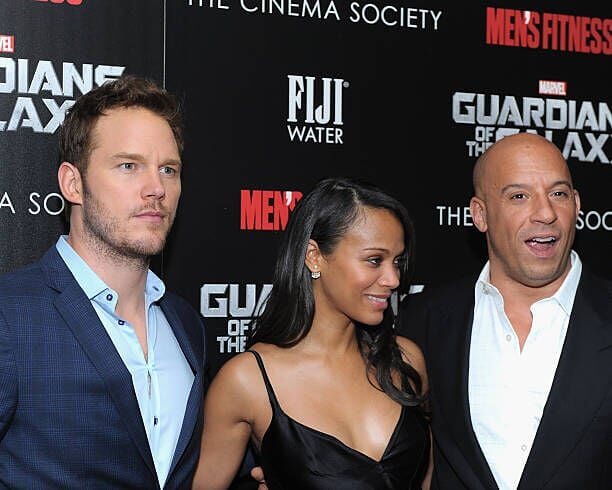 Diesel realized that his children couldn't see any of his movies aside from Iron Giant and Guardians of the Galaxy, so we wonder if this inspired him to take on more family-orientated movies? In 2017 Diesel was the voice of "Groot" again in the sequel to the Marvel film called Guardians of the Galaxy Vol. 2. 
Diesel's Partying Holds up Production
Anonymous sources claimed that Diesel had "repeatedly held up production", "due to his partying" and even though it was denied by Donna Langley, chairman of Universal Pictures who denied accusations, this was only the beginning. While filming xXx Lainey Gossip stated that "it's no secret" that Vin Diesel had a major problem with his level of "professionalism" while working on set.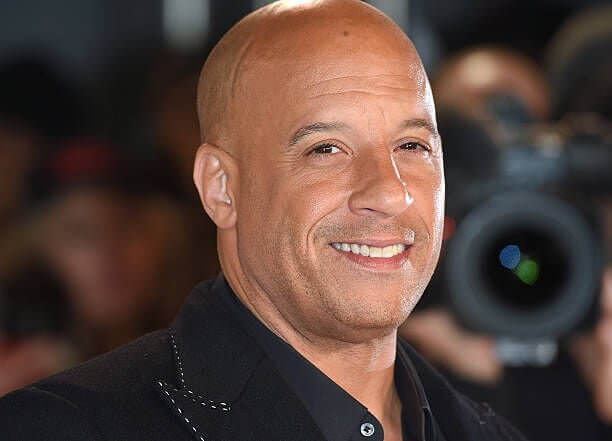 Diesel once spent an entire day in his trailer and then had everybody wait for him for a good couple of hours. To make matters worse, Diesel called a long meeting asking why he had to be on set so instead, production management found stunt doubles to do the scenes instead. Diesel had reportedly been making matters very difficult with his bad behavior on set while filming Furious 7 when the cast already suffered major complications with the death of Paul Walker.
The Combining of Marvel Comic Heroes
In 2016, there was talk of Diesel starring in two separate roles as a comic hero in the Marvel Cinematic Universe. Director James Gunn confirms this and mentioned that he wanted Diesel to star as Blackagar Boltagon / Black Bolt in Inhumans. In some weird twist of events, the movie was made into a TV Series and in the end, Diesel had no involvement whatsoever. 
In 2018, Diesel played the voice of Groot again in the crossover films Avengers: Infinity War and Avengers: Endgame when the movies combined the team of superheroes from Guardians of the Galaxy and The Avengers. He states that it was the moment the world was waiting for where they had The Hulk and Groot in one world.
Diesel Claims The Fast and the Furious 7 to Be Oscar Award Material
Diesel was the only person who believed Furious 7 to be good enough for an Academy Award. We'll give him that, the man is positive. He claims that Furious 7 wouldn't only be a box office hit, but will sweep the 2016 Oscars". Diesel also claimed that "Universal is going to have the biggest movie in history with Furious 7 but it only broke several box office records according to the billboards.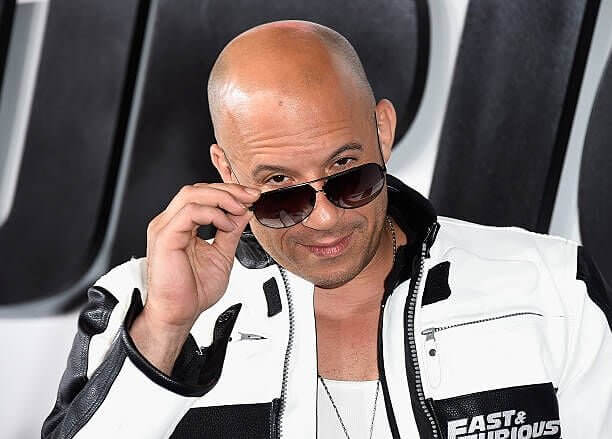 He caused some tiffs by saying "It will probably win the best picture at the Oscars unless the Oscars don't want to be relevant ever." It was quite apparent that the Academy disagreed as they voted at least eight other movies to be similar to that of Furious 7. The movie "Spotlight" ended up winning best picture and Diesel was dubbed "Hollywood's most highly paid statue". The studio itself seemed to find Diesel's Oscar predictions "far-fetched".
His Most Controversial Feud to Date - Diesel and Dwayne "The Rock" Johnson
Perhaps one of Diesel's most controversial public feuds to date is his one with Dwayne "The Rock'' Johnson. Diesel has had a reputation at times for being quite "difficult" to work with on set and this seems to have caused some irritation in Johnson. It was during the production of the film The Fate of the Furious that Johnson took to his social media to address certain negative elements to some of his male co-stars. He went on to say that they don't "conduct themselves as stand-up men and true professionals''.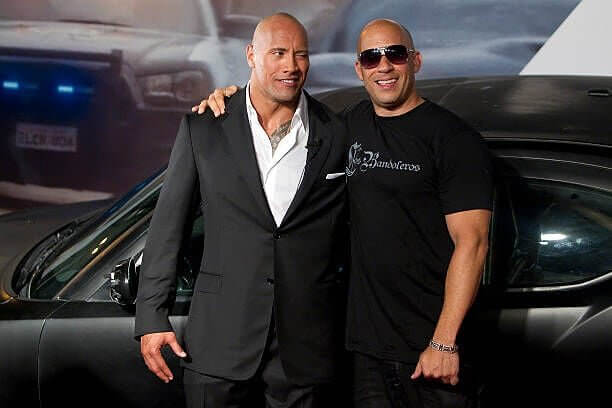 He also stated that "if it seems like I'm not acting in some of the scenes and my blood is legit boiling- you're right." TMZ investigated and sources confirmed he was talking about Vin Diesel. Diesel promised his followers that he would tell them everything to clear the air but never seemed to have gotten round to it.
Diesel's Interview With Men's Health Causes Quite the Online Rage
Diesel spoke to Men's Health stating that he got Johnson's acting "performance where it needed to be" with the help of Diesel's "tough love". In Diesel's defense, he stated that he had to take "The Rock's" wrestling-associated character and present it differently to an audience. He had to "regard his character as someone that they don't know". "We had to get there and sometimes, at that time, I could give a lot of tough love. I would do anything I'd have to do to get performances in anything I'm producing."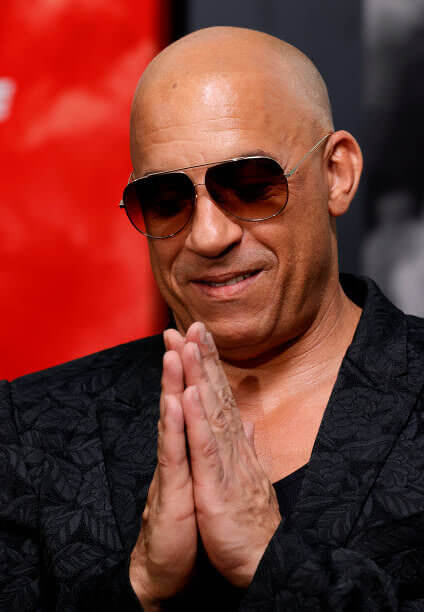 His words caused chaos online with furious fans. Diesel was the producer of the films he co-starred in but surely there were a lot of egos involved? The ego part was proven when it came to light that their fighting scenes were perfectly curated using a point system so that no one won or lost.
Diesel Creates Point System for Fighting Scenes Between the Main Characters
The Wall Street Journal did the world a favor by investigating why none of the three main actors in Fast and the Furious can lose a fight. After much digging it came to light that Vin Diesel, Dwayne Johnson, and Jason Statham were specifically choreographed to ensure that no character looks weaker than the other one. It all started when "Diesel didn't want to look like a wimp" in a fight scene rehearsal against Statham. According to Diesel his co-star acting as his opponent was "landing more blows'' than he was and as a result, Diesel created a point system where their fighting moves could be calculated determining the equality in their fight scenes.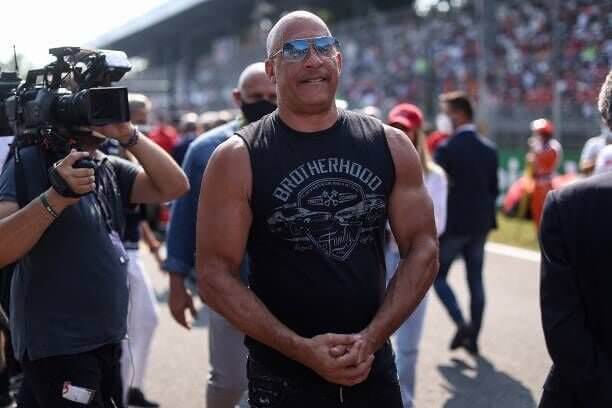 Rather extreme but valid for the macho main characters. The system was eventually abandoned due to its complicated nature but it created extra clauses in their contracts to keep their masculinity in their fighting scenes.
With Age Comes Understanding - Diesel Resorts to Hugging Rather Than Fighting These Days
Age has a funny way of calming people down perhaps due to knowledge and a better understanding of human nature. Age brings compassion but not in everyone, luckily for him, it brought about a calmer man in, Vin Diesel. He stated in an interview that he no longer wants to fight. He would rather just hug it out. He goes on to explain how he no longer felt the need to resort to fighting as a means of communicating or working together.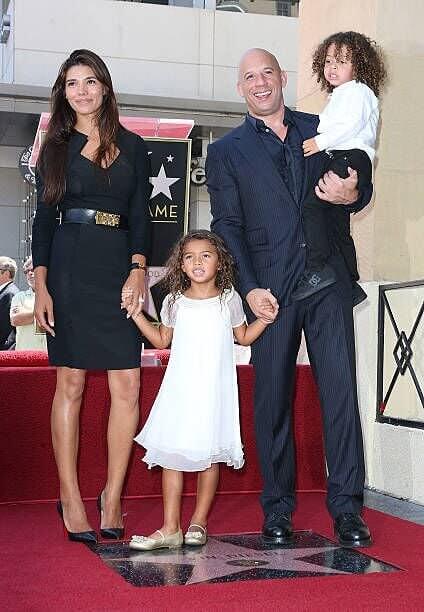 It just doesn't solve anything and instead, he prefers spending energy on the opposite of fighting, hugging. "With age, you get to a place where you don't want to knock people out. You just want to hug people." This must've come after Diesel's long history of friction and "The Rock", Dwayne Johnson.
This Hollywood Action Man Is Certainly Worth a Pretty Penny
Vin Diesel's net worth is, according to Forbes Magazine, estimated at around $54.5 million. Throughout his time in the movie industry up until now, he has managed to rake in over a billion dollars at the box office. Diesel also owns a beautiful Hollywood home worth a whopping $3 million. With all this money, he still chooses to drive a soccer mom SUV.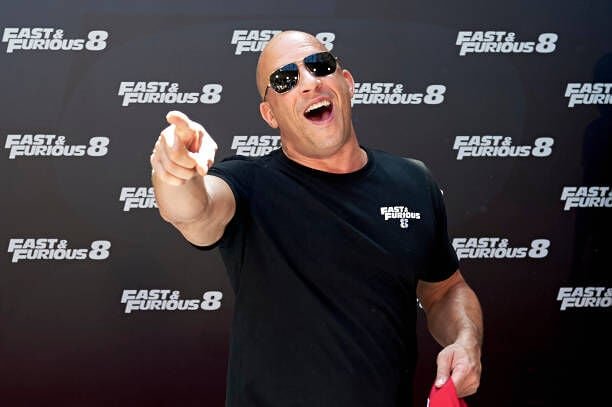 For a man known to speed around in flashy cars, Diesel opted for a Yukon Flex Fuel with back seats in real life to show just how dedicated he is to be a family man. We see absolutely no end in sight for this legendary action man's acting career. 
Life in the Fast Lane: Take a Look at the Life of Paul Walker
On September 12, 1973, the world welcomed Paul William Walker IV. He was born to his mother, Cheryl, and father, Paul. Together, his parents earned an honest living as a fashion model and a sewer contractor respectively.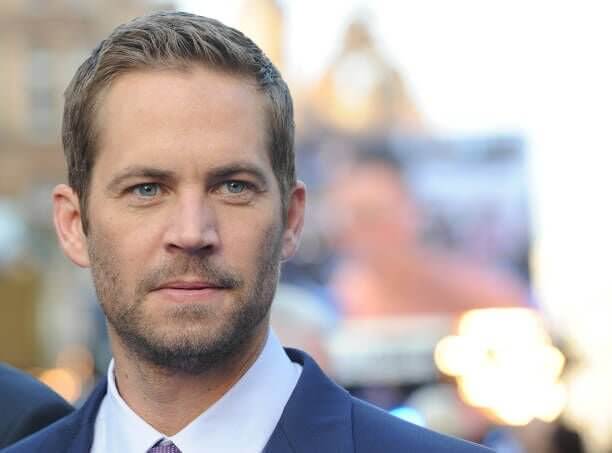 Paul Walker was an only child for the first four years of his life, until the birth of his younger brother, Caleb. Over the next few years, his parents gave him another three siblings, Aimee, Ashlie, and Cody. Growing up in the Sunland neighborhood of Los Angeles with four siblings, you can only imagine what a handful they were together.
His Grandfather Spoke With His Fists
You can tell a lot about a person by looking at their family and Paul Walker was no exception. Looking at his life spent in the fast lane, it was clear that he enjoyed living life on the edge. We're guessing that it was something that he inherited from his grandfather.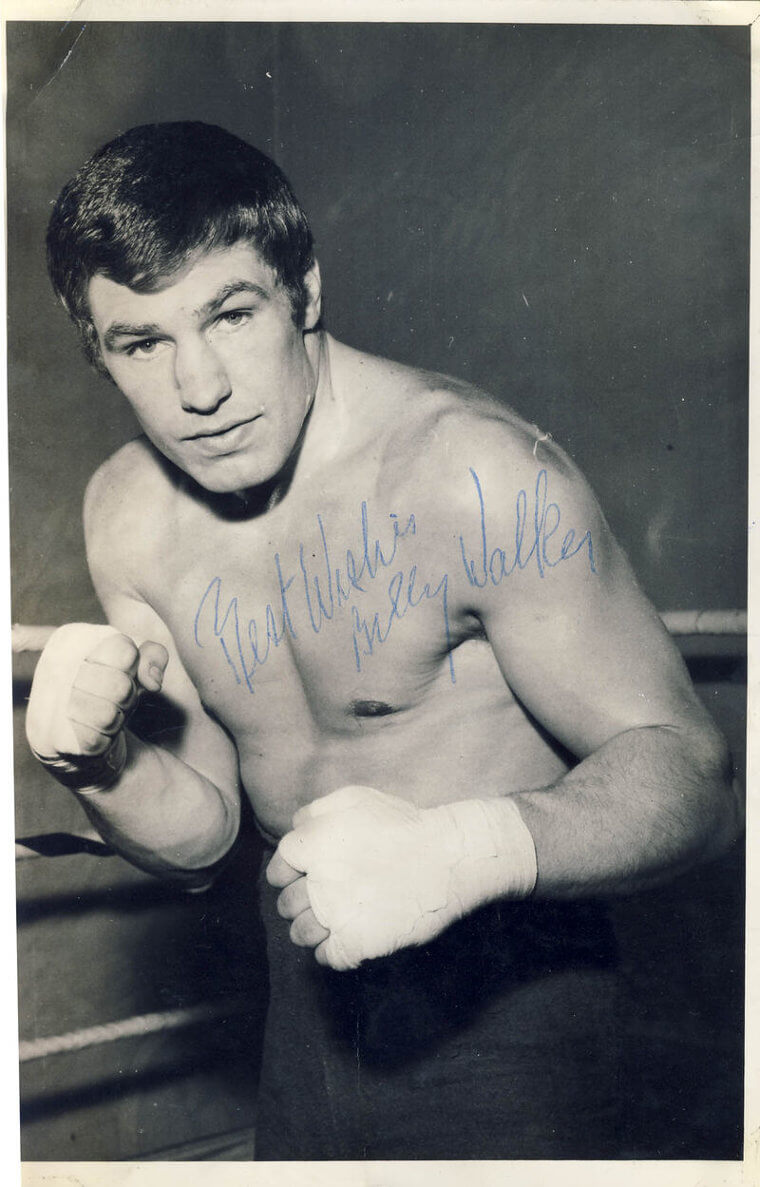 William Walker was a well-known British heavyweight boxer, who started his professional career in 1961. With a number of wins under his belt, many nicknamed him "Golden Boy." Being in the ring gave him the same rush that being behind the wheel gave to his grandson, Paul.
He Was Destined to Be a Star
Many people only find their calling later on in life, but this wasn't the case with Walker. At the tender age of two years old, Walker found himself in demand. The spotlight came calling with an offer that his parents simply couldn't refuse.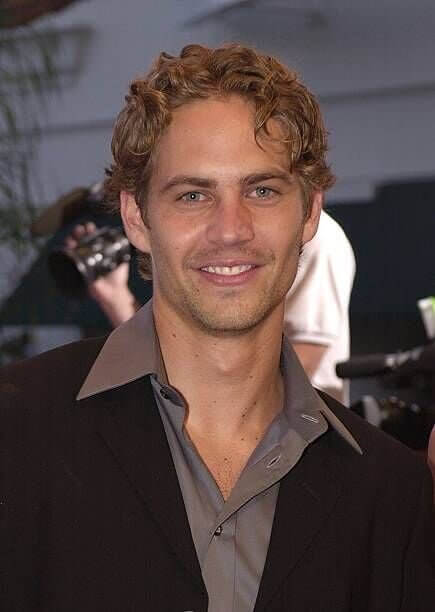 In 1975, the head of Pampers took one look at Walker and knew that he was the one for their diaper commercial. All that he had to do was sit there looking cute…and he nailed it! This sparked a promising career in the industry.
Exploring His Competitive Side
We all have a competitive side, even if we don't always show it. In 1988, Paul and his sister, Ashlie, were given the opportunity to explore this side of themselves. Only, it was on live television.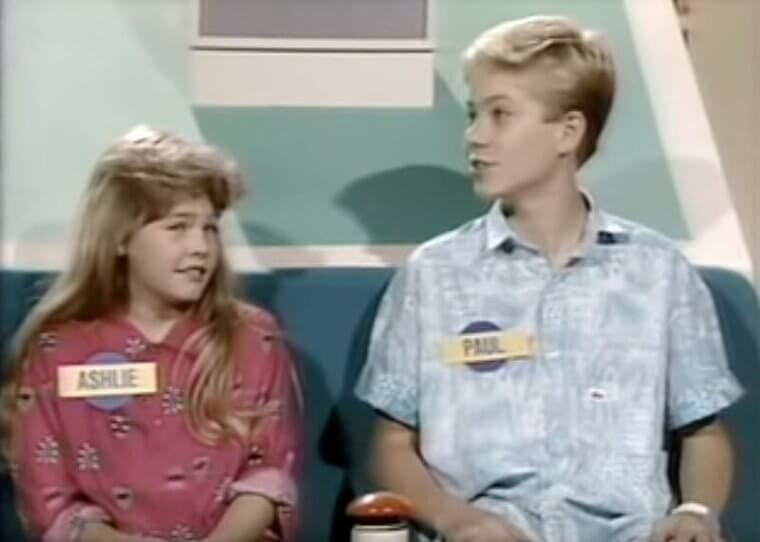 Paul was only 15 years old when he found himself competing in a game show called I'm Telling. Despite there being other competitors, the sibling duo still managed to place second. Paul's confidence in himself was contagious. He loved being in front of the cameras, and it showed.
A Passion for Marine Life
As much as Walker enjoyed living life on the edge, he valued his education and enjoyed gaining knowledge. Walker decided to enroll in community college and study marine biology. But his love and passion for knowledge couldn't be contained to just one institute.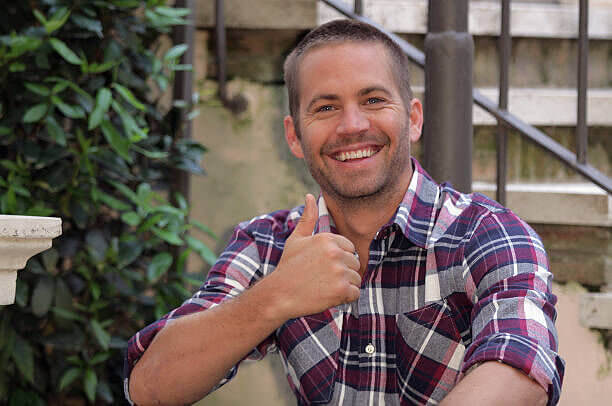 He then went on to study at various colleges in and around Southern California. It was a known fact that he always wanted to pursue a career in marine biology before he got famous. Walker had all the right knowledge, now it was just time to dive in and use it.
Putting His Education to Good Use
Marc Anthony once said, "If you do what you love, you'll never work a day in your life". Walker had put in all of the hard work and it was time to put it to use. After completing his studies, Walker was involved and served as a board member of the Billfish Foundation.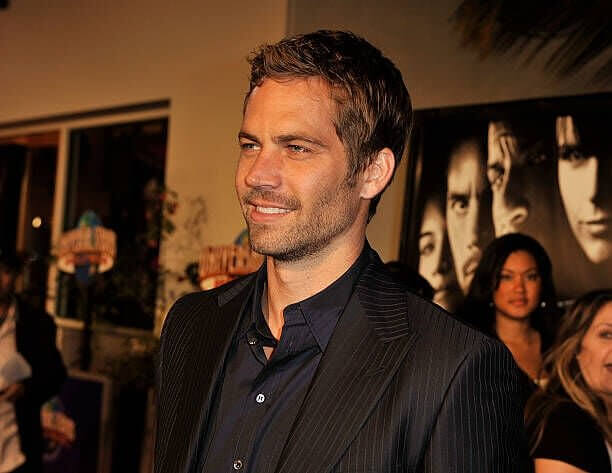 Being so involved in the foundation, Walker was given the opportunity to work on Expedition Great White for National Geographic. The expedition took him to the coast of Mexico for a total of 11 days. During his time there, he helped the team catch and tag seven great white sharks.
He Believed in Something Greater
Growing up, Walker was raised in a Mormon household. For those who are unfamiliar with this religion, they believe in God but their scripture differs from the Bible. When he was young, Walker accepted his parent's beliefs. However, as he got older, his views on religion changed slightly.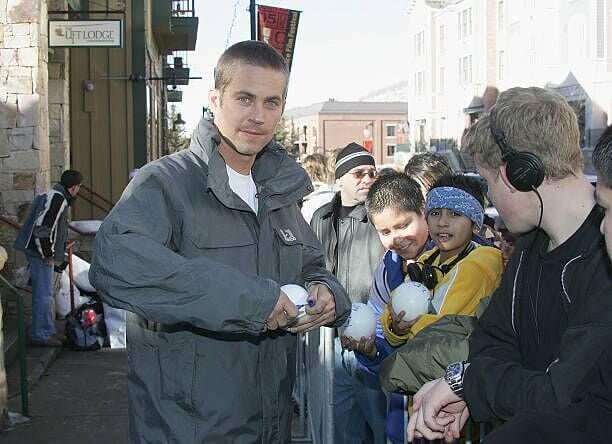 When Walker became an adult he decided to no longer be a Mormon but rather switch over to be a Nondenominational Christian. According to Walker, his main reason was that "I go surfing and snowboarding and I'm always around nature. I look at everything and think, 'Who couldn't believe there's a God? Is all this a mistake?' It just blows me away."
An Opportunity That Ended in Disappointment
When Walker was younger, everything about Star Wars excited him. It's a feeling that we're sure all Star Wars fans can relate to. Now that he found himself pursuing acting as a career, his dream of starring in one of the franchise's films was finally a possibility.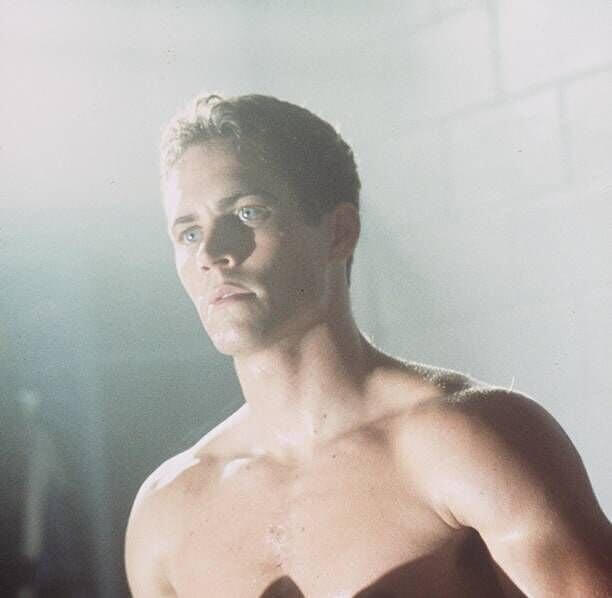 In 2000, the opportunity to play Anakin Skywalker presented itself and Walker jumped at it. Despite having all the correct skills, Walker didn't get the part. Why you ask? Producers believed that age wasn't just a number and they were looking for someone younger.
He Was in High Demand
When you think of Paul Walker, what comes to mind? If you said the Fast & Furious film series, you'd be one of many. While he was most well known for his role as Brian O'Conner, he has starred in other successful films.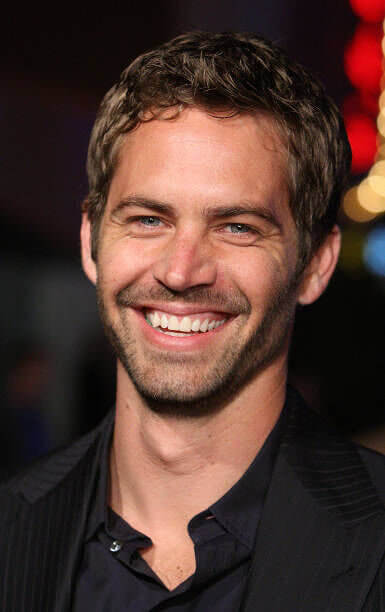 Walker was a talented actor with a diverse set of skills which put him in high demand. During the 1990s and early 2000s, Walker was given a number of opportunities to showcase these skills. Some of which include Varsity Blues, She's All That as well as The Skulls.
When Friends Become Family
With a film series as long as Fast & Furious, it's no wonder that the co-stars formed close relationships with one another. Not only were the actors friends outside of the set, but rather they considered each other more like family.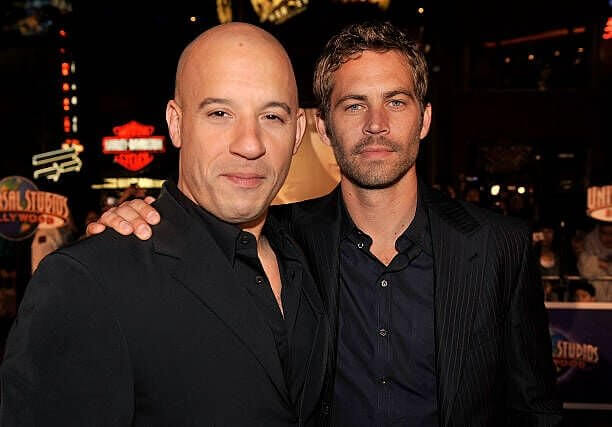 You know that you're close when you give each other nicknames, which is exactly what Walker and Vin Diesel did. While we don't exactly know where Walker's nickname "Pablo" comes from, we love that these two were able to share this bond.
Racing Culture Was in His Blood
For those who knew Walker, his love for cars went back much further than his days as Brian O'Conner. Walker was well known by local car enthusiasts. Growing up, Walker was exposed and introduced to cars by his father and grandfather.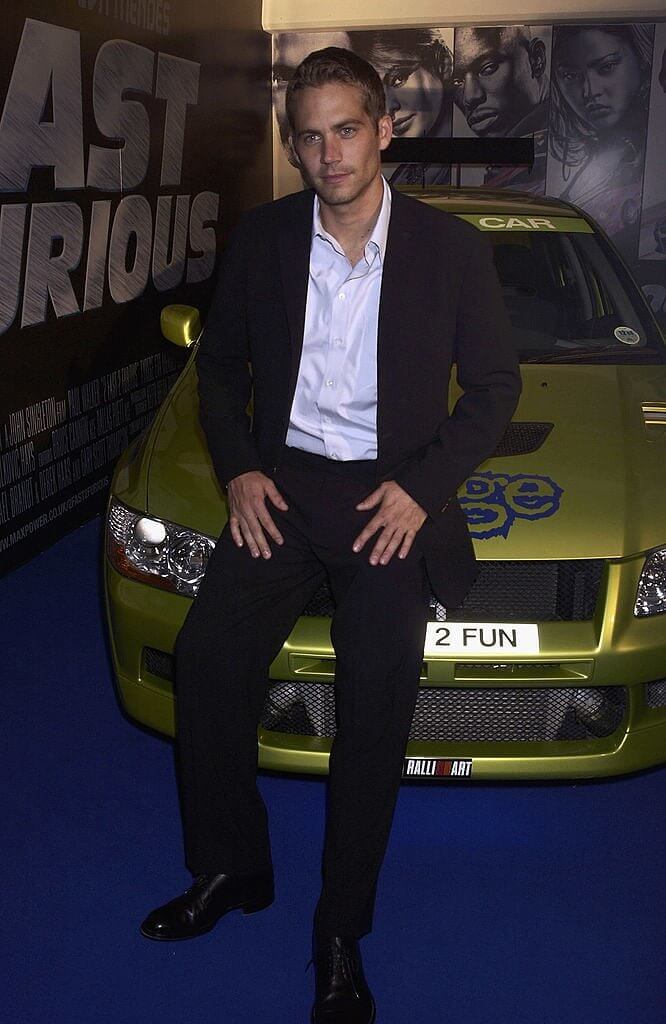 If you've watched 2 Fast 2 Furious, then you may be interested to know who helped handpick all of the cars for the film. We'll give you one guess who it was. You're right, it was Paul Walker! And if you were jealous of the Nissan Skyline R34 that his character drove, then you'll be even more jealous knowing that he actually owned it.
He Wasn't What They Were After
Are you a fan of The Fantastic Four? Then try to imagine it with Paul Walker as Johnny Storm, instead of Chris Evans. Walker is most commonly known for his role as Brian, an ordinary guy with a love for fast cars. So, you may find it difficult to picture him as a superhero.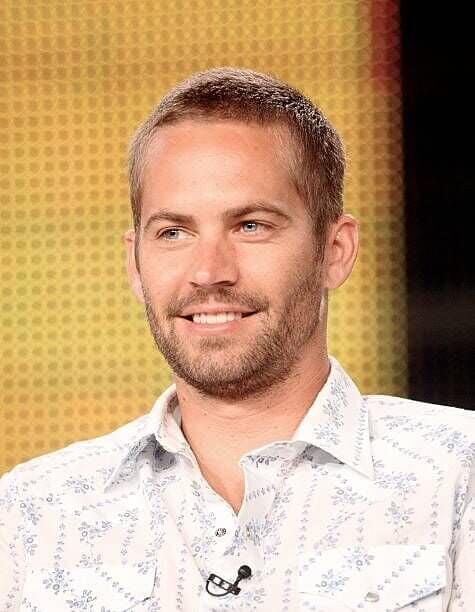 Walker was considered for the role of the Human Torch in the 2005 movie, The Fantastic Four. Some may say that it was because of his lack of experience in the Marvel scene. But if you ask us, we think that the role would have suited him perfectly.
Age Was Just a Number to Him
Even the greats have made mistakes and Walker was no exception. In the Fast & Furious film series, Walker is shown to be a guy with high morals and standards. But unfortunately, this wasn't always the case when it came to his personal life. When looking at his girlfriends, it was clear that Walker had a type and it wasn't always appropriate.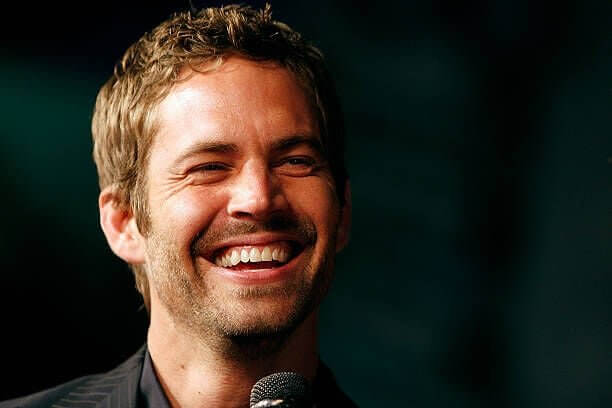 His love life was kept relatively private, which is probably why most people only picked up on this in later years. When Walker was 33 years old, he was involved in a relationship with a 16-year-old. And this wasn't the first time. If authorities had been made aware sooner, the consequences would've been disastrous. Because of her age, Walker could've been charged with statutory rape.
It Wasn't All Just an Act
If in any of the Fast & Furious films it looked like racing came naturally to Walker, it's because it did. Since fast cars had been in his life from an early stage, he was no stranger to racing. Not only had he watched hundreds of races but he had even participated in some of them.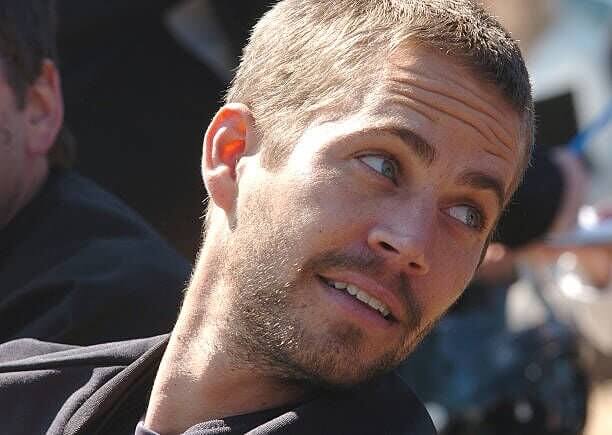 We guess you could say that racing was in his blood. In 2010, Walker took part in the Redline Team Attack racing series where he was part of the AE Performance Team. Not only did he have the necessary driving skills but he had a BMW M3 E92 to help showcase them.
Giving Back to Those in Need
Walker was a celebrity but he never allowed the fame to go to his head. He had a heart of gold and helped wherever he could. So when the magnitude 8.8 earthquake hit Chile in 2010, Walker knew that he needed to help.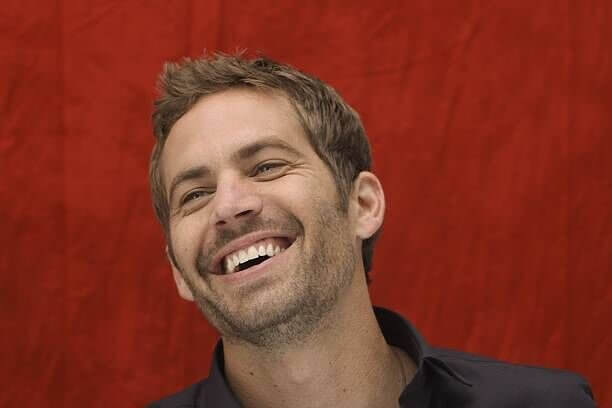 So, Walker contacted Reach Out Worldwide and immediately got to work. Together with the humanitarian aid team, Walker helped the people of Chile to get back on their feet. His efforts didn't go unnoticed and the city council of Pelluhue repaid him with a touching gesture. Instead of money, they chose to name a new street after him.
Willing to Give Up Everything for Family
We knew that Walker and Vin Diesel were close, but just how close were they? Close enough for Walker to ask Vin Diesel to be his daughter's godfather, and for Diesel to accept. In 1998, his daughter was born, but the first 13 years of her life were spent living with her mother in Hawaii.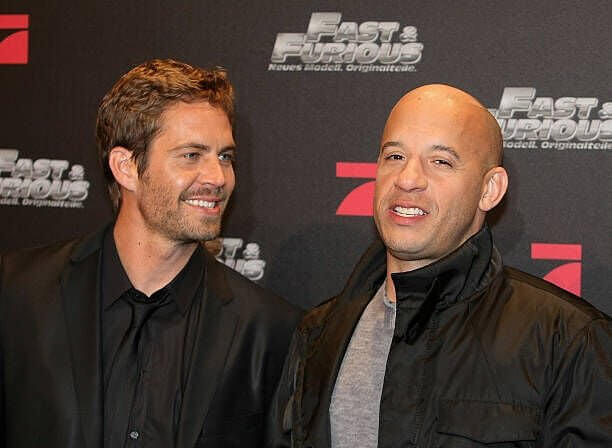 In 2011, Meadow decided that it was time to live with her father. So, she made her way to California. Family was very important to Walker, important enough for him to plan on giving up his career in acting.
You Didn't Want to Get on His Bad Side
On the outside, Walker looked like a sweet guy who wouldn't be able to hurt a fly. And he was unless you pushed him too far. People who tried to pick a fight with the actor instantly regretted it. Not only was he able to defend himself, but he had a brown belt in Jiu-Jitsu.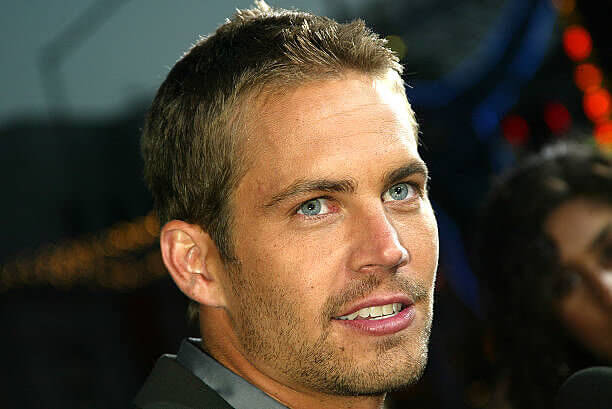 Yup, that's just one level below a black belt. Walker was good at fighting, but he knew that he could be better. At the time of his death, Walker was training at the Paragon Academy. Under the instruction of Ricardo "Franjinha" Miller, we're certain that he would've reached his goal soon. 
Paul Had to Close His Eyes
When we think of movie stars, we think of people who are confident in their abilities. We'd think that watching yourself on screen never gets old. But to Walker, it did and he would eventually have to close his eyes.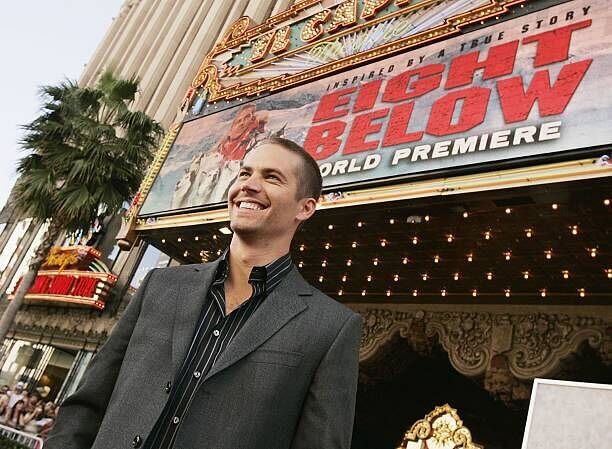 Have you ever watched a video or listened to a recording of yourself and cringed? Well, that was how Walker felt whenever he saw himself on screen. While he would attend all the movie premieres, it would be the first and last time that he would watch the film.
A Heart of Gold
We know that Walker had a heart for people and a heart for suffering. But, what many don't know is that his kindness stretched far beyond that. He loved seeing people happy and being the one to put a smile on their face was even better.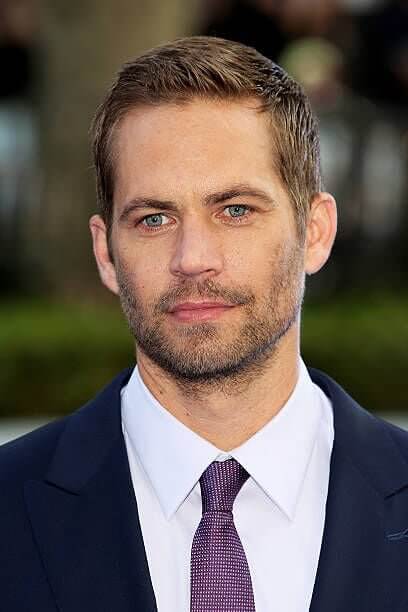 One day he came across a young US military veteran shopping for an engagement ring. The average person would have congratulated him and walked away. Instead, Walker told the store manager that he wanted to cover the cost.
Taking Friendship to Another Level
Walker valued family above everything. But, to him, you didn't need to be related by blood to be considered family. It's safe to say that Walker had a big family. Hollywood Life revealed that some of his last words were spoken to his good friend Jim Torp. After getting into his car, Walker said, "We will be back in five minutes."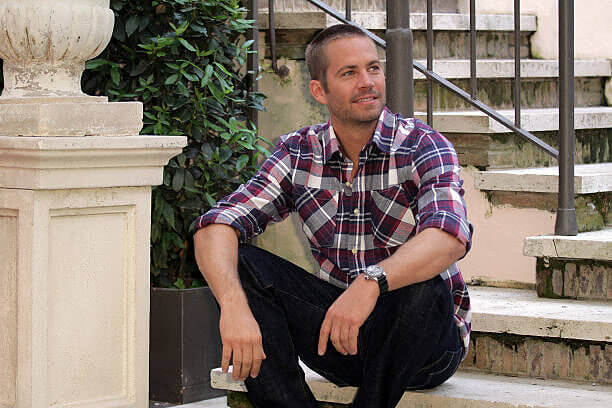 Vin Diesel was another person who Walker considered a brother. And the feeling was mutual. According to Vin Diesel, Walker was like his "other half." He even named his daughter Pauline in honor of his late friend.
Just Like That, He Was Gone
When Walker got into his friend's car, he truly believed that he would be back in five minutes. Sadly, that five minutes turned into never. While going for a drive with Roger Rodas, Rodas lost control of the vehicle and they crashed into a concrete pole and two trees.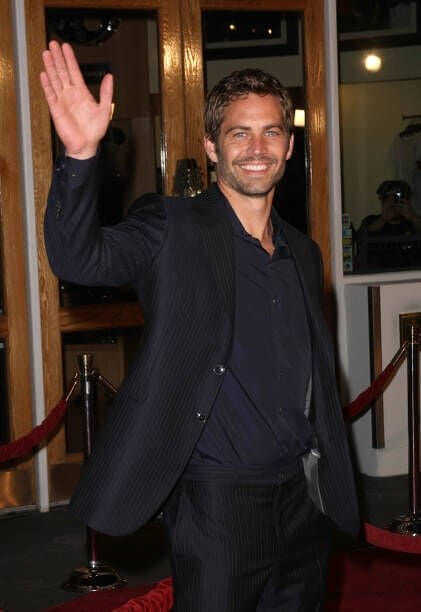 The accident took both of their lives and left an empty hole in everyone's hearts. In 2014, an investigation was opened into what went wrong. They found that it was a combination of the speed and condition of the Porsche Carrera GT that contributed to the accident. Not only had Rodas been going between 80 and 93 miles per hour in a 45 zone, but he had been doing that speed on nine-year-old tires.
They Had to See It to Believe It
When Walker still hadn't returned from the ride, his friends feared that something bad had happened. When Vin Diesel and Tyrese Gibson eventually heard of Walker's passing, neither one of them could believe it.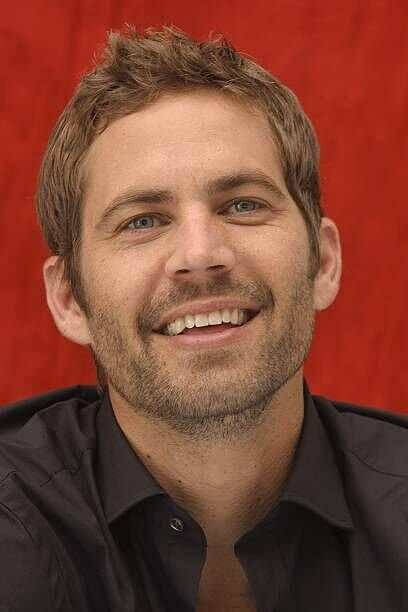 In fact, they had to see it to believe it. So, together the two of them went to visit the scene of the accident. As it turns out, they weren't the only ones who needed closure and they watched as fans showed up one by one. As Vin Diesel thanked them for coming out, Gibson broke down. He had just lost a brother and the pain was unbearable.