Becoming parents for the first time can be a terrifying time. Babies require a whole host of brand-new equipment that baffles any newcomer. Bottle sterilizers, toys of all shapes and sizes, diaper dispensers - the list goes on! For many, some items are passed down through generations, connected to fond memories of all those they have touched. This is not a list of those items. After our questionable history, we have somehow, yet thankfully, come to a point where equipment used around infants must pass rigorous safety tests. Nonetheless, let's look at our all too-concerning past and you will surely see why these jaw-dropping devices should remain firmly in the pages of history. 
Air Cribs
In 1944, the American psychologist B. F. Skinner invented the "air crib" which looks alarmingly like a baby aquarium. The idea behind the crib was not intended to put infants on display, though it may seem that way. It was thought that it could create a perfectly controlled environment for the child, with optimum temperature and humidity.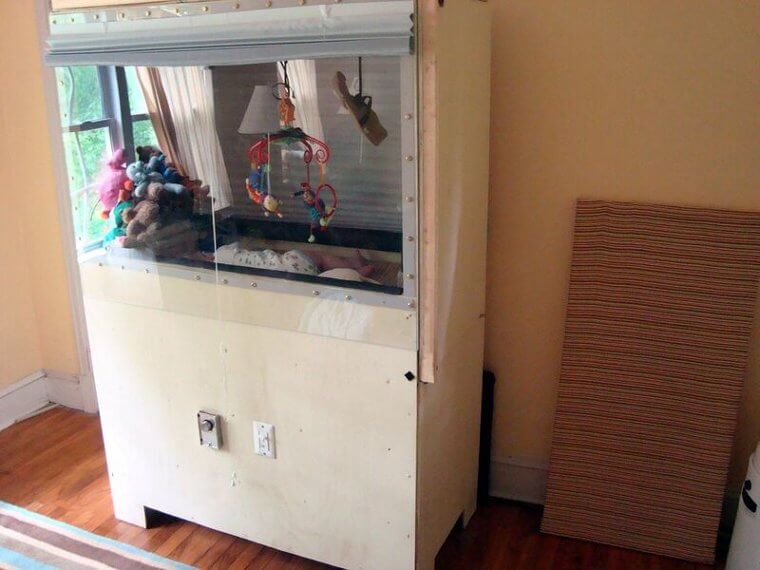 Skinner thought that children should be free to move around without being bundled up, but he recognized that this left them vulnerable to cold in many environments and seasons. The Air Crib was his solution to this problem. Naturally, however, many parents didn't enjoy the concept of keeping their children in glass boxes.
Initial Car Seats
Car seats for children are now thought of as an essential piece of safety equipment for babies and most modern-day parents wouldn't dream of just throwing their kids in the backseat of the car. In the 1950s, the car seats for children were a little simpler. None of the huge, elaborate car seats with lots of safety latches and straps - just a couple of hooks over the front seat and your baby was ready to ride shotgun!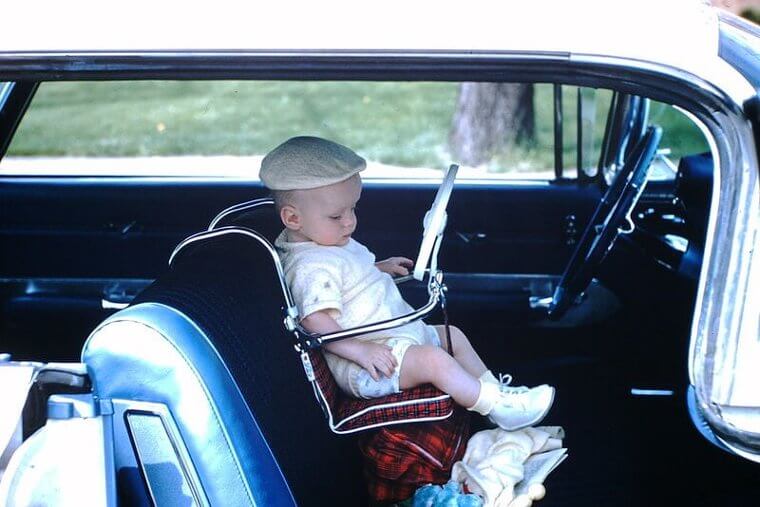 One of the first thoughts that spring to mind when looking at these early car seats is the lack of safety equipment to protect the baby in the case of a collision. Well, the modern seat belt didn't become commonplace in American cars until the late 1950s, so perhaps that explains it!
Window Cage
The American pediatrician Luther Emmett Holt had a lot of strong opinions about what was healthy for children and chief among these was the belief that fresh air made children stronger. He is quoted as saying, "Fresh air is required to renew and purify the blood. Those who sleep out of doors are stronger children."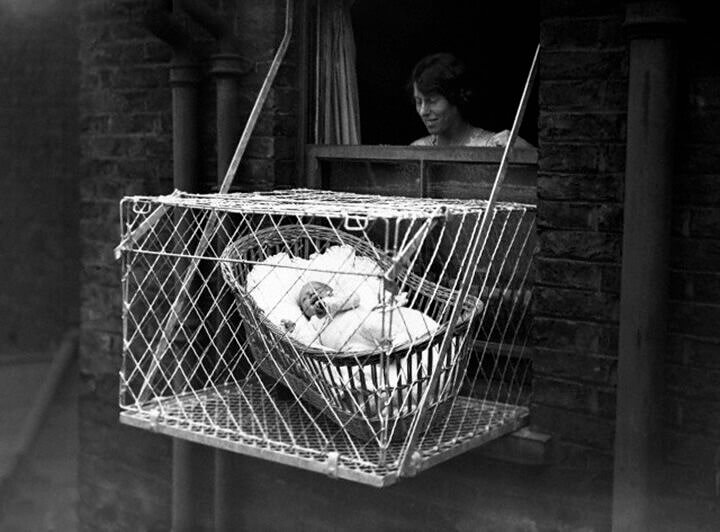 Many parents didn't disagree with him and children frequently spent long periods outside. However, increasing numbers of people were raising children in cities where access to green spaces was minimized. In 1919, the first patent for a baby window cage was issued. These terrifying-looking devices were marketed as "window cribs". It was thought to give babies access to fresh air throughout the day, even if you lived in a city or high-rise building. Even Eleanor Roosevelt is known to have used one, though a neighbor did threaten to report her for child cruelty!
The Automatic Baby Feeder
Feeding a baby is never an easy job, even if this next device may give that illusion. Looking like a weird cross between an activity mat and a bottle, this baby feeder was patented in the 50s and was advertized as an easy feeding-solution.
Yet the person who patented this contraption probably never fed a baby in their life, since they didn't know that babies tend to wiggle, stop, and well, breathe during feeding. With the risk of spilled milk or asphyxiation, this device was retired, and rightfully so.
Baby Gas Chamber
Though terrifying, this item was developed as a genuine necessity, and considering how little adult gas masks have changed, it wouldn't be a stretch to imagine that a modern version would look any less fear-inducing. During World War II in Europe, the threat of chemical attacks from bombs was a real one and everyone was required to carry a gas mask with them, even children.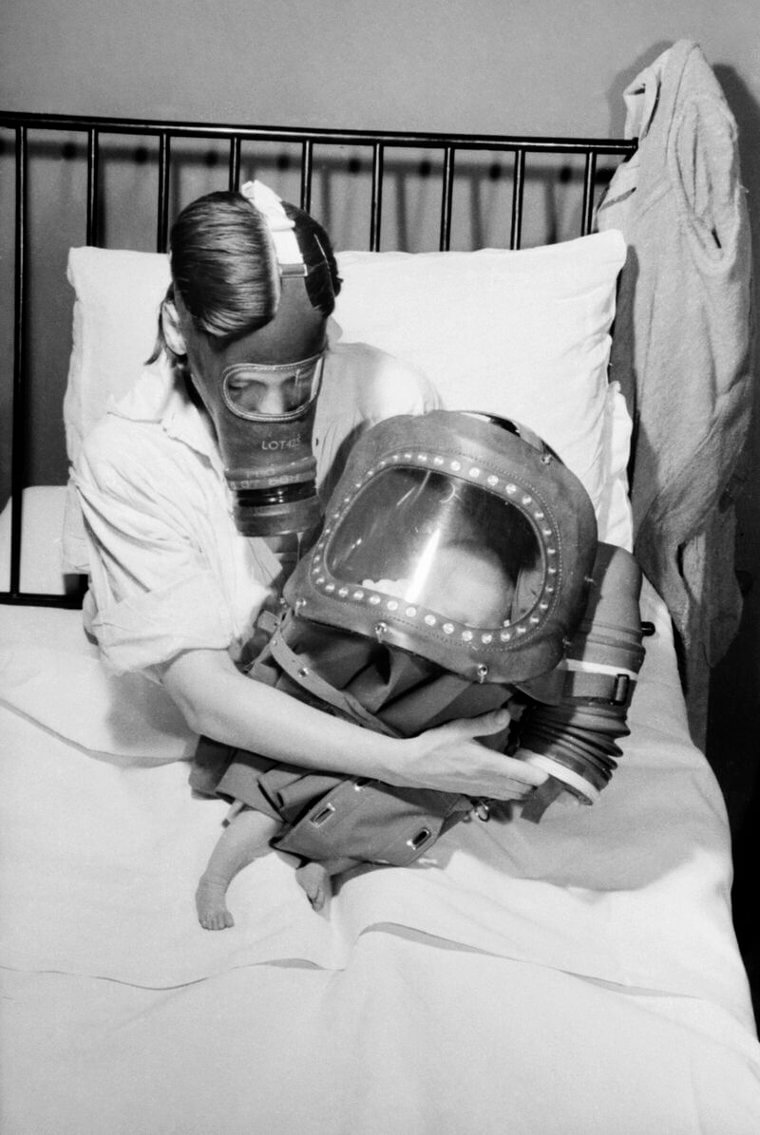 Of course, babies' heads are too small to wear a gas mask so this mini gas chamber was created as a solution. Mothers were taught to fit their own gas masks before assisting their baby, a practice still commonly heard on plane safety briefings today.
Rubber-Bottomed Baby Pants
On paper, these rubber diapers appear to save new parents a lot of time on washing old-fashioned cloth diapers, but like many other patents, they had their donwsides.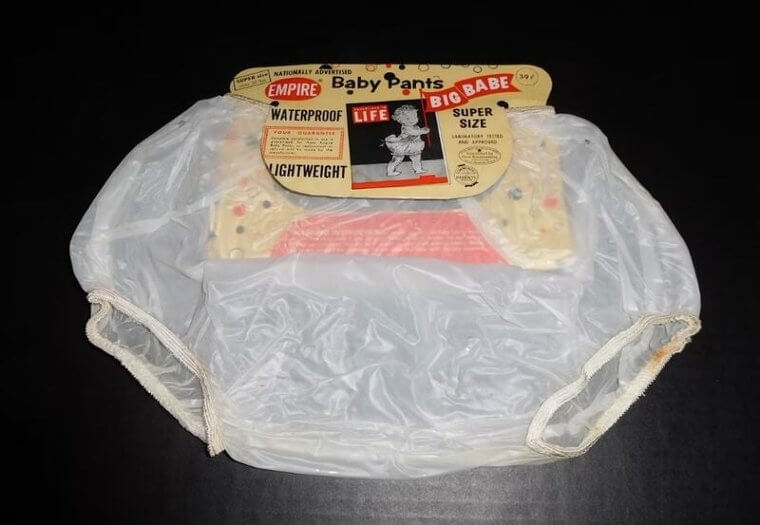 It's widely known that babies have especially sensitive skin, and these non-breathable rubber pants caused the poor infants who wore them to develop terrible chafing and painful rashes. It didn't take long for mothers to abandon those completely.
Gas Attack Pram
From 1939 to 1945, the Second World War ravaged Europe. There were frequent air raids across the UK and continental Europe, leaving residents terrified of potential chemical gas attacks, which fortunately never came. There were various solutions for protecting children and babies, including the aforementioned gas chamber.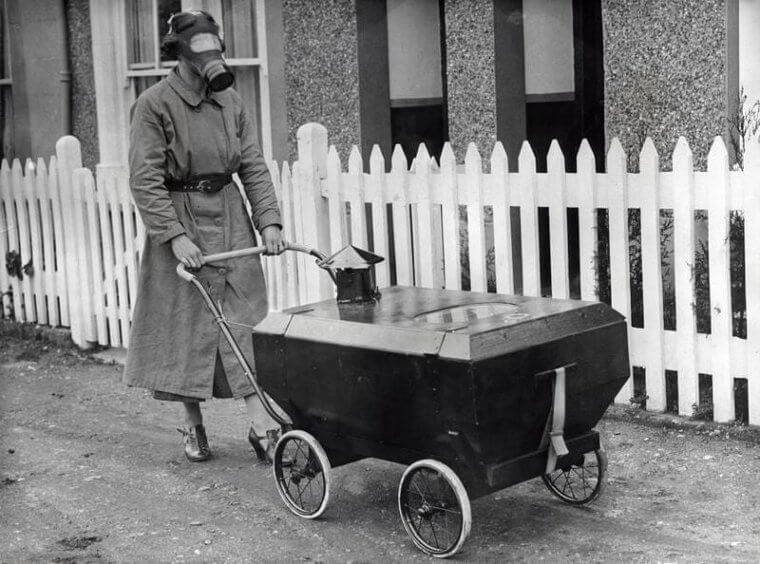 But some days, it was inevitable that babies didn't want to be in a chamber and the solution was, oddly, the gas attack pram. The wheeled pram was air sealed and looked a little like a rolling coffin. It was an effective method of protecting your child, but the mothers must have been grateful that they never had to test how effective they were.
Thumb Guard
Babies and children have been sucking their thumbs for hundreds, probably thousands, of years. And for all that time, their mothers have been telling them to stop! There have been many methods to discourage children from the habit over the years. The most innocent of these include applying a foul-tasting substance to the thumb or simple reward systems. The "Baby Alice Thumb Guard", released in 1931, doesn't look so innocent.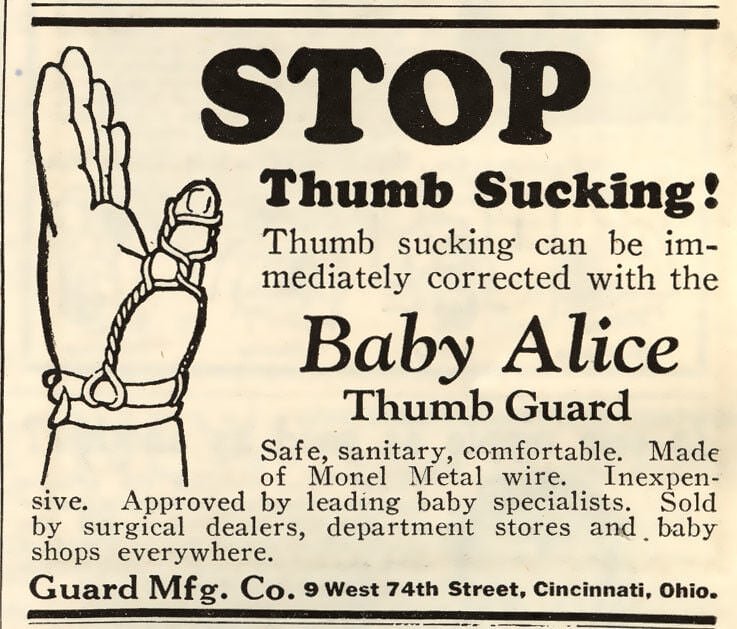 The thumb guard itself consists of a complex twist of wire around the thumb and wrist. Presumably, the tactic is to make the thumb unpleasant to suck so the child will desist - though it has the unfortunate attribute of also looking like an infant torture device.
The Never-Clean Baby Bottle
One of the most time-consuming jobs for new parents is the constant cleaning of their little treasures' feeding bottles. For a time, however, the Victorians seemed to have found the ultimate solution.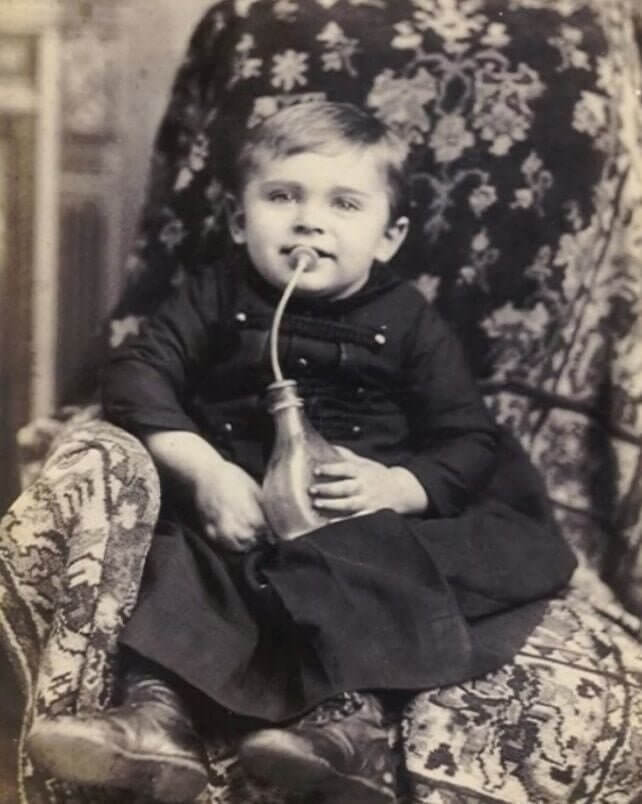 During this very medically-questionable era, mothers would use a type of glass bottle that they attached to their breasts on one side and had a rubber straw on the other. With time it was discovered that these bottles carried a serious health risk since they were literally a breeding ground for bacteria. It took a while until the marketing effects wore off and the mother stopped using these bottles. 
Metal Walking Hoop
Learning to walk is a key milestone for any child. There are numerous devices around these days to help little kids to learn how to balance by themselves. Most have nice rounded edges and are made of brightly colored plastic upon which it's difficult for children to hurt themselves. This metal walking hoop has neither of these features.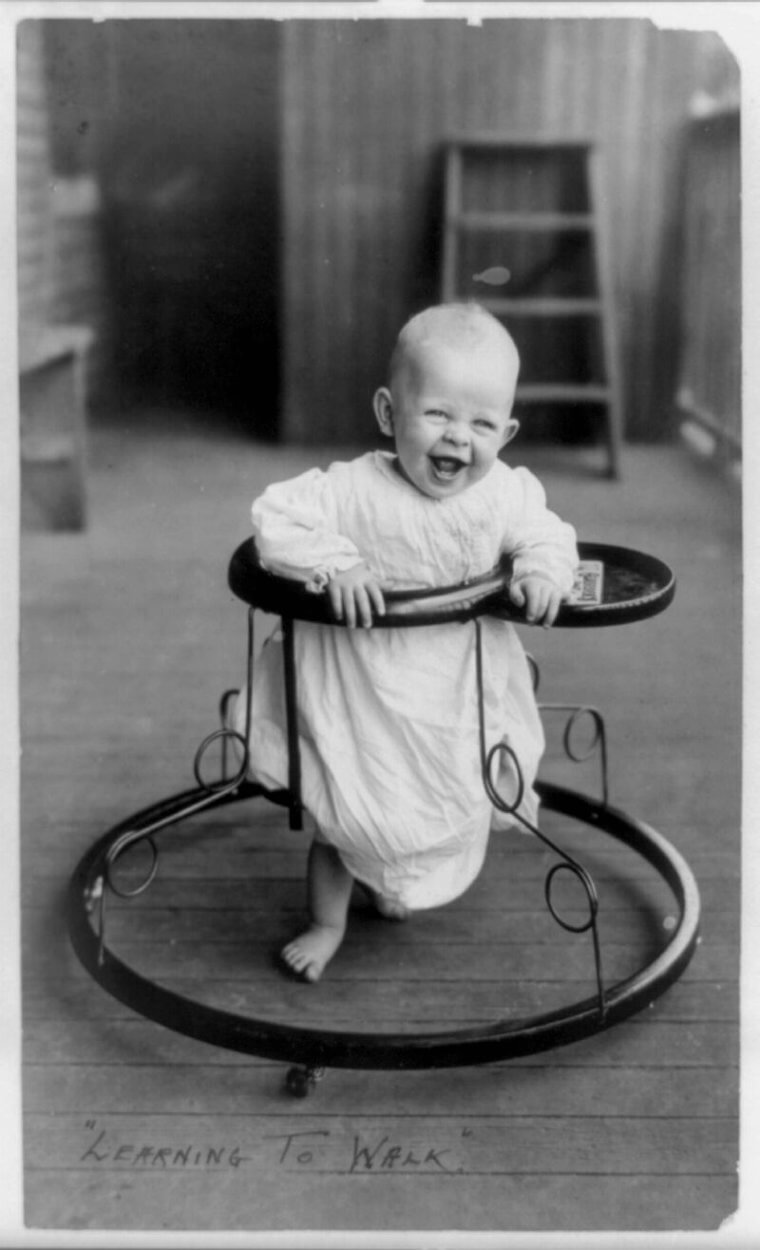 Constructed of metal and with many sharp edges and places where a baby could get an arm stuck, this device definitely wouldn't pass any safety checks these days! While it was no doubt effective, it's hardly surprising that baby equipment made of intricately twisted rusty metal is a thing of the past.
Mechanical Baby Doll
Modern-day baby dolls have featured in various horror films over the years and many people find their flat eyes disconcerting. But the fact remains that covered in skin-colored materials and dressed in baby clothes, they do look more or less like real children. In contrast, this is an early model that would spook anyone.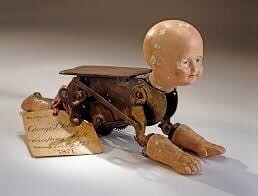 This toy was patented in 1871 and was said to be revolutionary. The mechanical doll supposedly moved naturally, and crawled "just like a real baby". It was popular at the time and was even said to promote early crawling in babies. Aside from the exposed gears being completely unsafe for children, this terrifying mechanical toy is enough to give anybody nightmares.
A Post-Pregnancy Push
It might not be for babies, but this device for postpartum moms certainly makes our list. Loosely translated, the advertisement in French describes the device as made to get a woman's chest back to "normal" after giving birth by circulating cold water around a woman's chest. It also says that any woman should try it.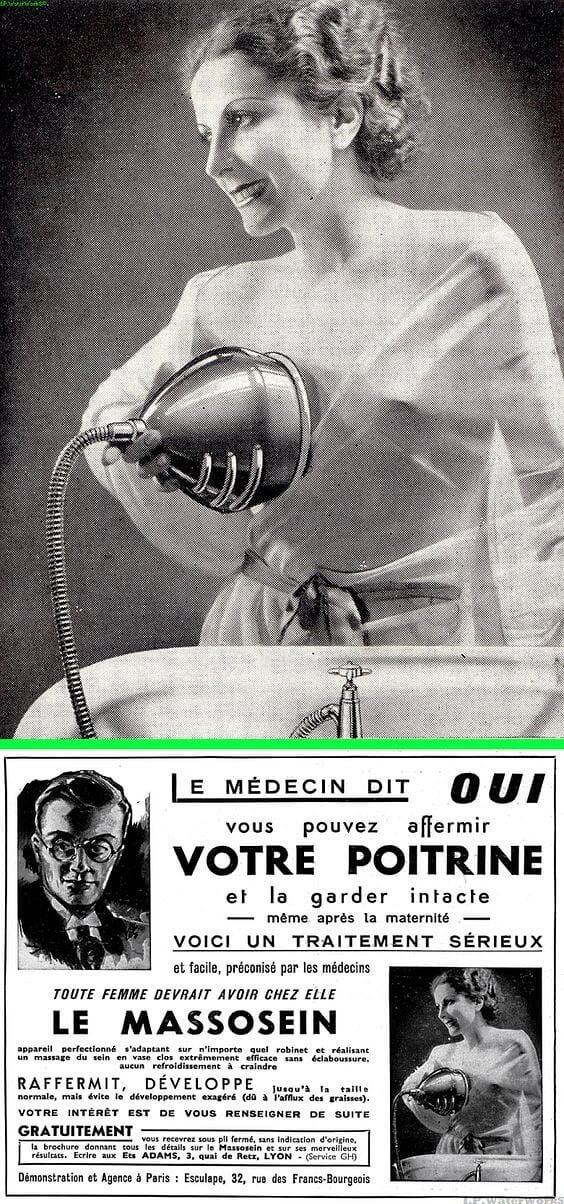 We might doubt the efficacy of cold water in shaping any part of the body, but we certainly doubt the idea that any woman should feel influenced or pressured after giving birth.
Syrup With Morphine
Teething and ill babies make their discomfort known to all - often and loudly. But imagine if there was a way to transform these restless, uncomfortable babies into peaceful, sleeping angels? Well, way back when you could - with Mrs. Winslow's Soothing Syrup! This remedy was popular in the mid-1800s when over 1.5 million bottles of this miracle cure were bought annually. The reason for its success is simple: it contains morphine.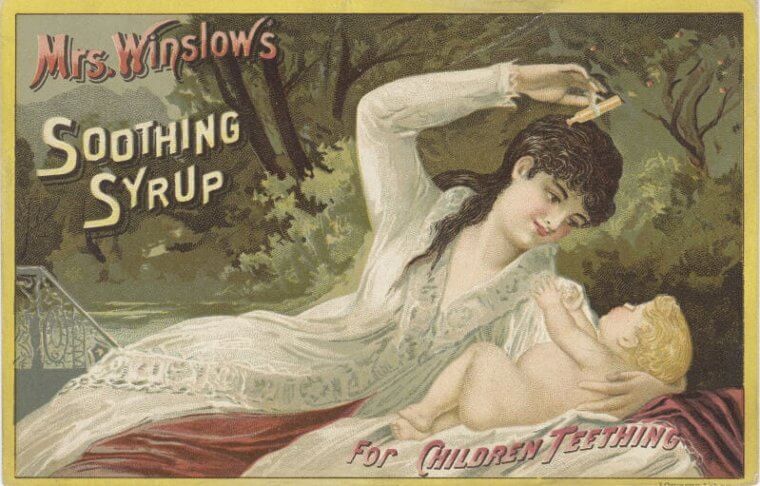 Morphine is a powerful opiate and painkiller, well known for its effectiveness, addictiveness, and potency. Few people are prescribed pure morphine these days, and instead receive one of the many synthetic (and slightly less potent) alternatives like oxycodone or Vicodin. At the time though, drugs were not regulated or required to list their ingredients. Unsurprisingly, it was denounced by the American Medical Association in 1911, after numerous children became addicted and even died from overdosing. Due to customer loyalty, the product continued to be found in circulation until 1930.
UV Lamp Brands Babies
Any new mother will probably thank her lucky stars that her baby wasn't born 60 years ago, back when they were branded with a UV lamp. Yes, you are not misreading this- branded with UV lamps.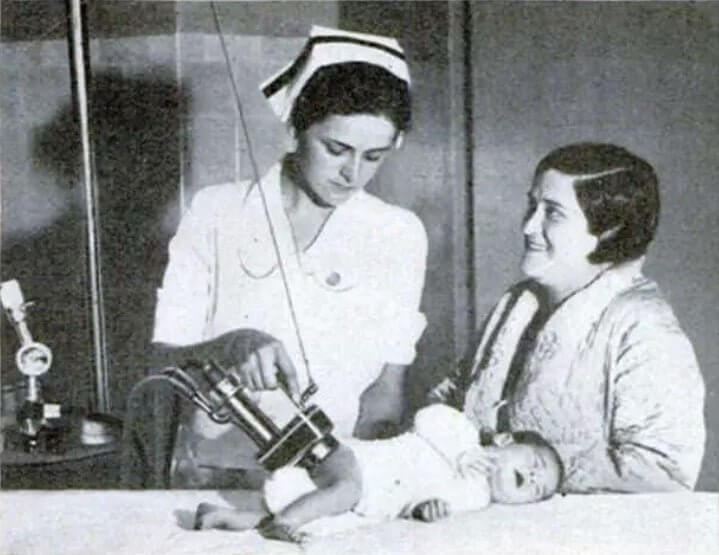 Past medical treatment has always been dubious at best and abhorrent at worst, so it's not too surprising to see this on the list. The intentions behind this practice were overall positive- hospitals didn't want to lose or switch between newborn babies. Still, let's say that we are happy that hospitals today came up with a simpler, less disturbing solution. Honestly, how hard was it to come up with a tiny ID bracelet? 
Cocaine Drops for Toothaches
In the Victorian era, children were encouraged to be seen and not heard. Unfortunately, teething babies very much enjoy being heard, so perhaps it is unsurprising that the era came up with so many effective methods of making teething more comfortable.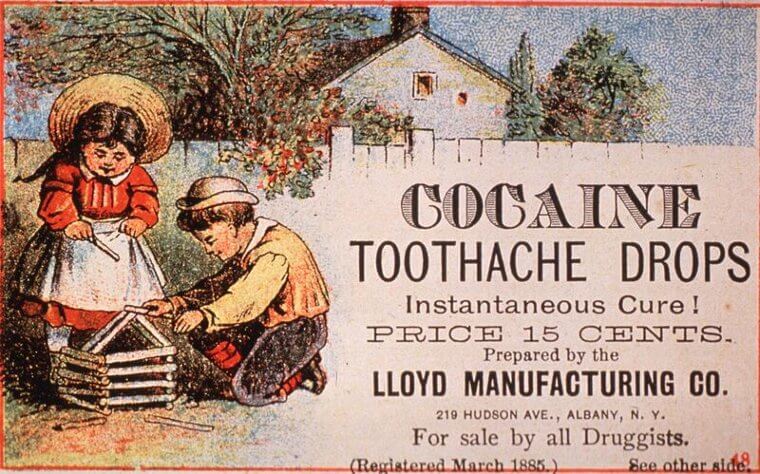 It's just unfortunate that so many of them involve Class-A drugs. For example, these toothache drops contained a form of cocaine. The drops promised an instant and effective end to your baby's aching gums and toothache. Cocaine was an interesting choice for a baby medication though; it is often used as a stimulant so it couldn't have been the most restful night for the parents after administering these drops.
Maternity Corset
While these are, fortunately, not for the use of infants, it is still a pretty gruesome concept. Around the turn of the 19th century, it was popular for women to have an hourglass silhouette with a nipped-in waist - often achieved with the help of a tightly laced corset. Pregnancy wasn't seen as an excuse not to conform to the beauty standards of the day.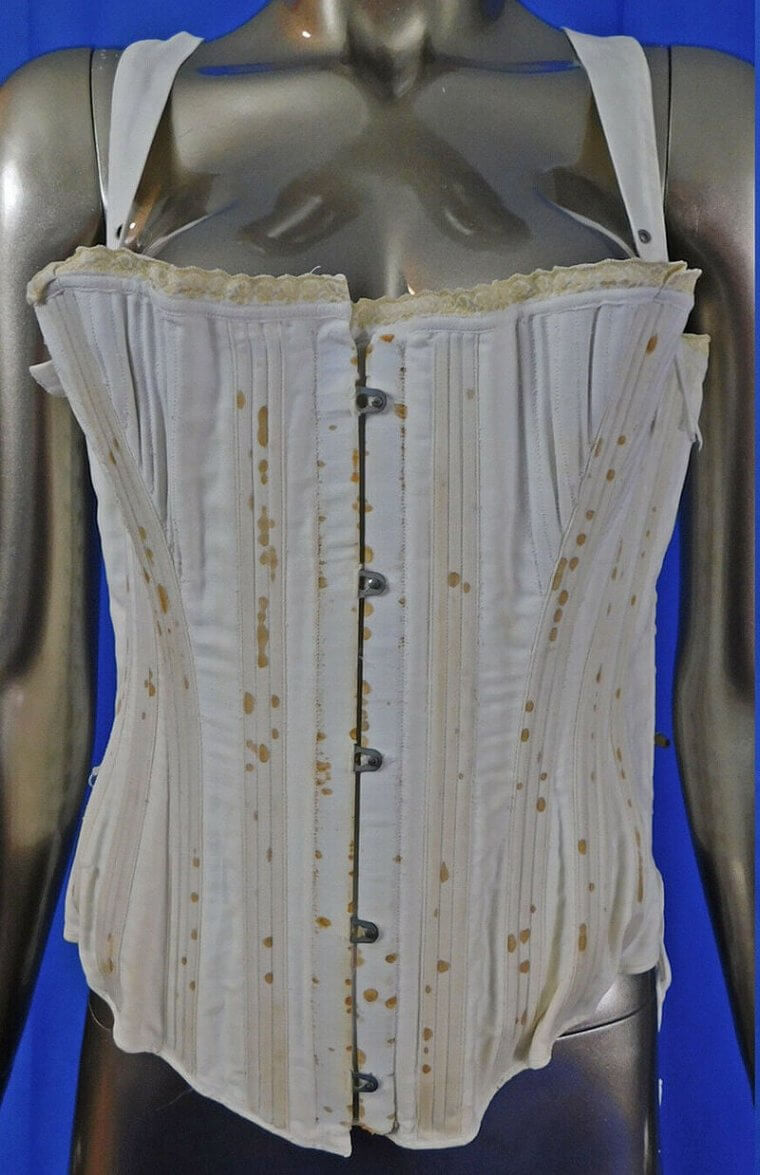 These corsets could be laced tighter and tighter as the pregnancy progressed and promised the wearer a flat stomach throughout. It must have been excruciatingly uncomfortable for the woman, as well as potentially damaging the unborn baby.
Early Breast Pumping
Breast pumping is a practice still used today by mothers around the globe as an easy and effective way to feed your baby with nutritious breast milk around the clock, even when you're not there to do it. These days, the breast pumps are pumped by hand or mechanical means.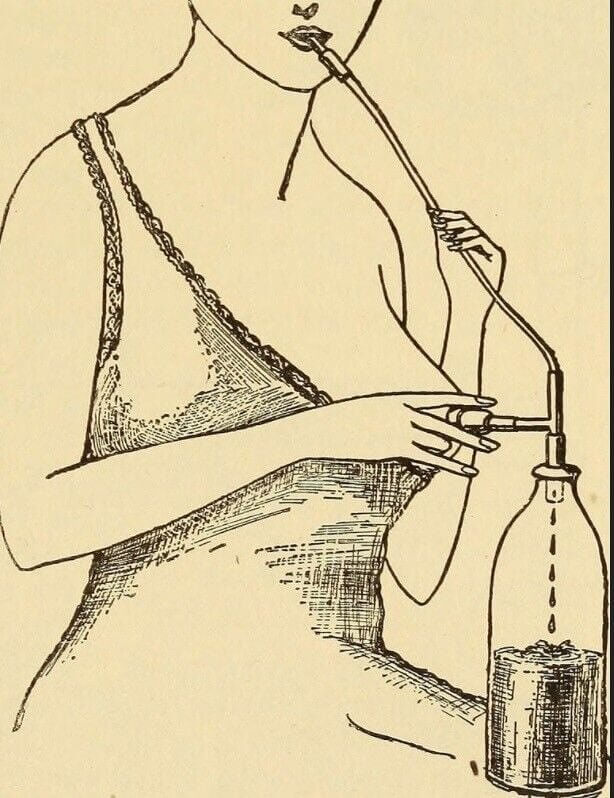 Back in Victorian times, breast pumps were slightly more rudimental. They were ingenious for the time and involved a glass bottle attached to a tube. The woman then had to hold one tube against her nipple while sucking (or siphoning) through another. It seems like a lot of work compared to modern-day pumps!
French Breast Washer
No, that's not a typo or a joke. This slightly bizarre contraption became popular in France during the early 20th century to encourage women to keep their breasts clean. We would hope that breastfeeding was the impetus for this invention…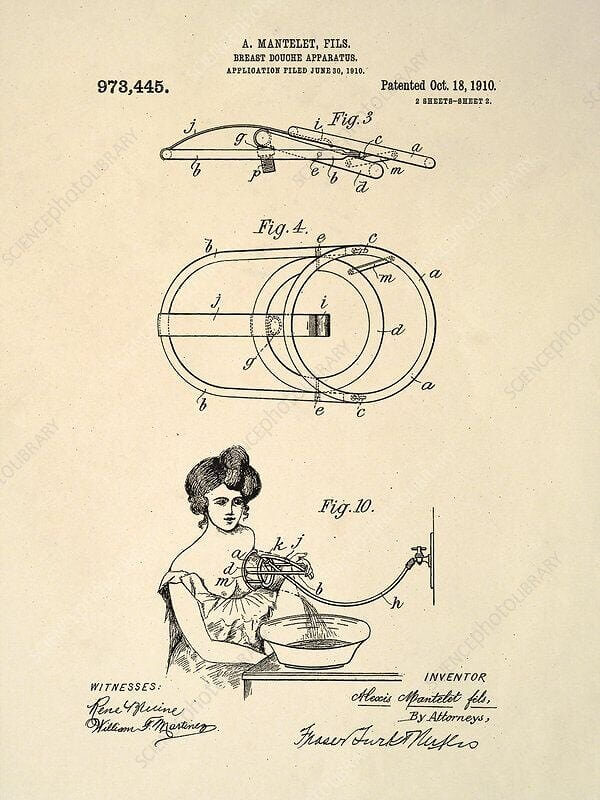 This contraption worked almost like a breast dishwasher. It used warm, circulating water to thoroughly clean the nipple and milk ducts, which theoretically improved milk flow and helped to prevent mastitis. The scientific evidence was minimal, however, which is one of the reasons why it never became commonplace.
Iver Johnson Revolvers
This item features a product that wasn't intended for the use of babies, it just shamelessly used them in its advertising campaign. Iver Johnson Revolvers were advertised as being so safe that a child could play with the gun as a toy, with no danger to themselves or others.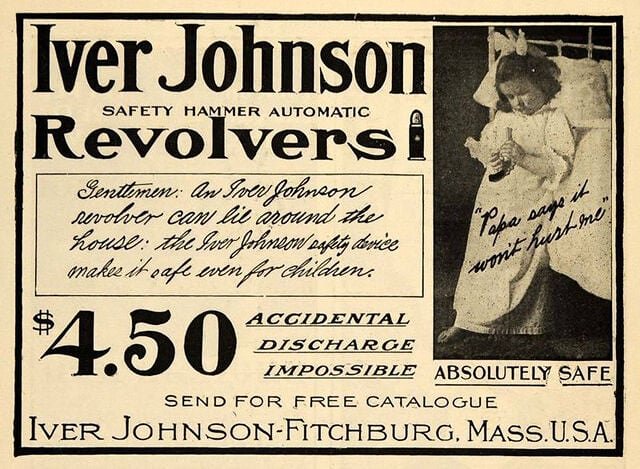 Though the revolvers were said to "shoot straight and kill", the advertisement also showed them being handled by babies and young children. They claimed that accidental discharge was "impossible". Given that accidental gun deaths were common in the 19th century, it is hard to believe that this was true.
Victorian Baby Swing
The Victorians aren't coming off too well for baby safety in this list. Next up is a classic Victorian baby swing. A common practice was just to attach ropes or chains to a standard baby chair and attached it to the ceiling joists.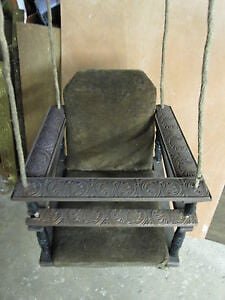 This particular model appears to be made out of metal and strongly resembles a piece of medieval torture equipment. Though its use was surely more innocent than that, the many sharp edges and places to trap little fingers and toes create plenty of hazards for babies.
Baby Jewelry
Another hit for the Victorians - this time, baby jewelry. While the practice of baby jewelry is still practiced in many cultures around the world, there is generally a more safety-conscious approach.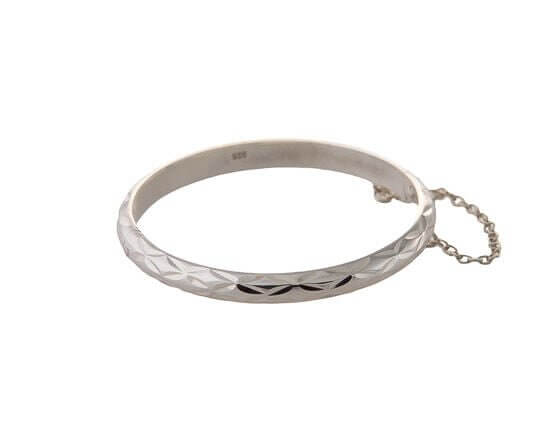 In the 19th century, babies were given pretty jewelry regardless of their age or propensity to put things in their mouths, leading to plenty of choking-related deaths. Jewelry was given regardless of the size of the item and many were easily swallowable. Precious jewelry pieces were lost into the mouths of babies.
7-Up
When thinking of foods and drinks suitable for infants, fizzy soda is probably not the first thing that springs to mind. But that's exactly what 7-Up tried to change with this advertisement from the 1950s.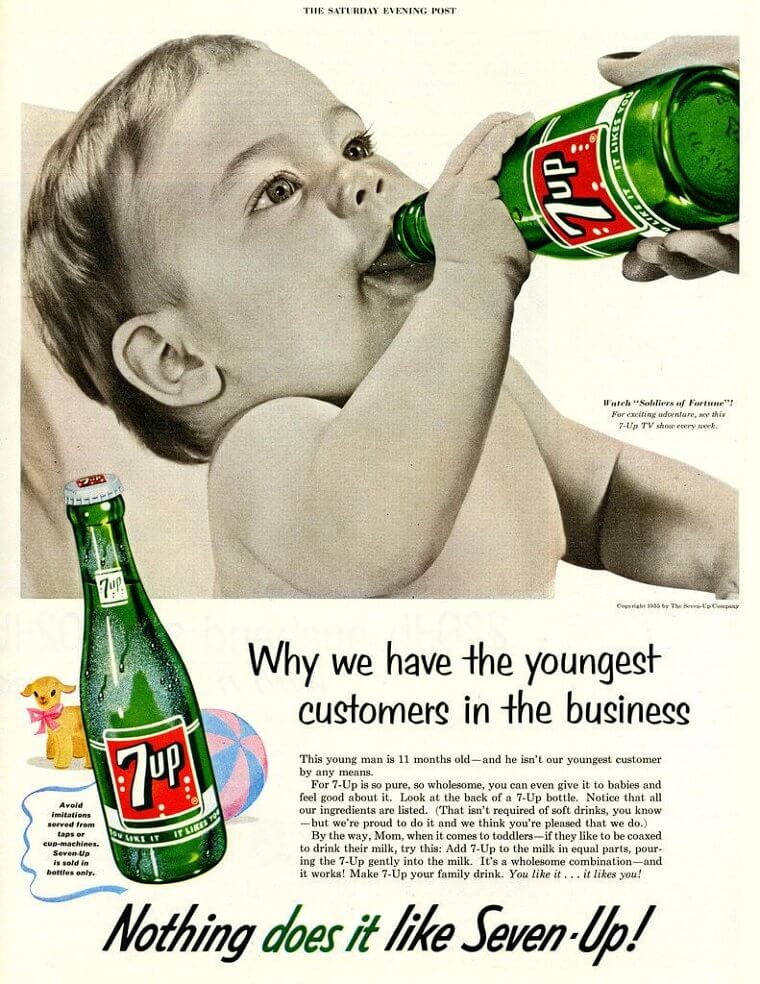 They tried to brag about having the "youngest customers in the business", which worked well as a marketing strategy for a time. The consumption of sugary drinks and foods was popular in the 1950s when the food shortages and rationing from the Second World War were starting to abate. Of course, nowadays it is more widely accepted that children probably shouldn't be drinking fizzy sugar syrup from infancy!
Diaper Pins
Diaper pins were large safety pins that were used to secure the cloth diapers of the past. They needed to be large and sharp to get through the thick layers of cloth but this inevitably made them dangerous around babies. Not only was there always a chance of nicks and cuts, but a baby getting hold of one and putting it in their mouth could be catastrophic.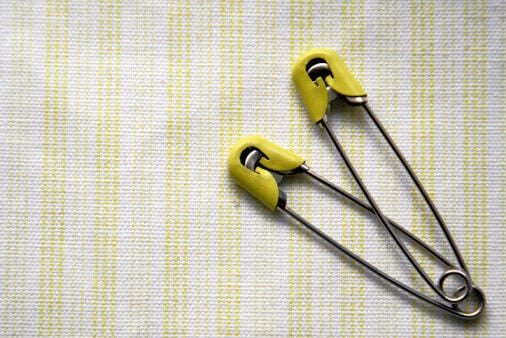 Nowadays, disposable diapers with sticky tabs are much more commonplace. Even as cloth diapers begin to gain popularity once again due to parents who are environmentally conscious, most feature closure methods like velcro and poppers - much safer than enormous pins!
Gillette Razors
Okay, so Gilette never directly advertised for babies, telling them that their face fluff wasn't soft enough. But they did feature them quite heavily in this advertisement from 1905.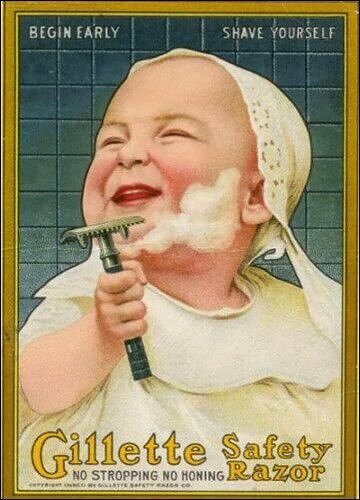 The catchphrase of "begin early, shave yourself" could certainly be easily misconstrued, as could the indication that it was safe for children and infants to handle sharp razor blades. Though advertised as a safety razor, it is still inadvisable to show children that it's okay to handle dangerous equipment intended for adults, lest they get curious.
Baby Tub on Stilts
Baby baths have taken many forms over the years, but the basic premise has stayed mostly the same - a tiny bathtub for a tiny human. Parents have used everything from washing tubs, sinks, and even big cooking pots over the years - anything to get the job done!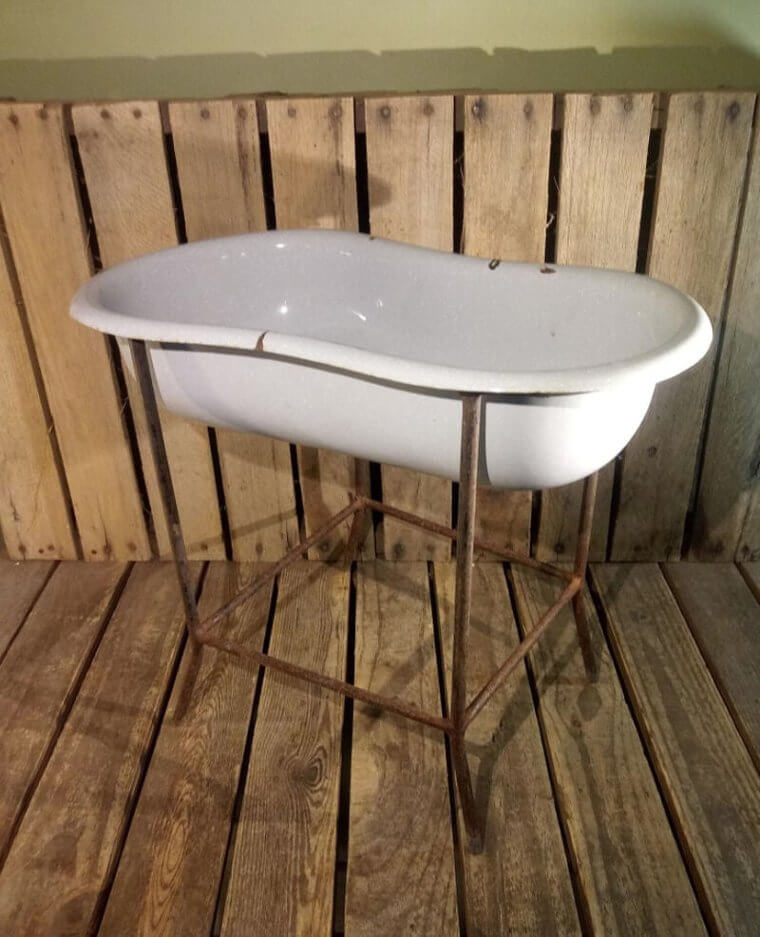 One of the more out-there options during the early 20th century was the bathtub on stilts. While the concept stays largely the same, the danger factor gets ramped up a notch. A curious baby leaning over the side of this bath could slip and fall, easily getting hurt.
Baby Rattle With a Whistle
Babies enjoy making noise. That is a simple fact of childrearing that many new parents struggle with. They love using their newly found voice as well as shaking rattles and whatever other noise-making items they can get their hands on. The Victorians had a great idea to indulge this little quirk - a rattle… with a whistle!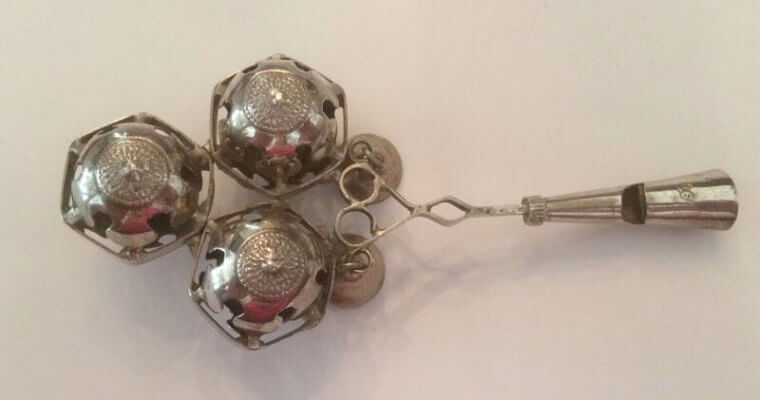 Why have one type of noise when you could have two? That was clearly the thinking for this one-man-band baby toy. Parents these days might not warm to something which allows their baby to make a high-pitched whistle on demand...
Baby Rattle With a Teething Stick
The Victorians really were big on multitasking. For this option, they have chosen to combine a traditional silver baby rattle with a teething stick. The teething section was often made of ivory or stone in order to provide cool relief for teething little ones. 
The designs were elaborate, with various bells and beads hanging off for maximum "rattle". Encouraging children to put something adorned with beads and bells into their mouths might be thought of as dangerous these days, but clearly, the Victorians weren't quite as careful!
Strollers Without Straps
Throughout the last few hundred years, parents (or nannies) would enjoy pushing their babies or children along in their strollers. Nowadays, there are plenty of models with many different safety measures in place to keep the tots firmly in the seat where they belong.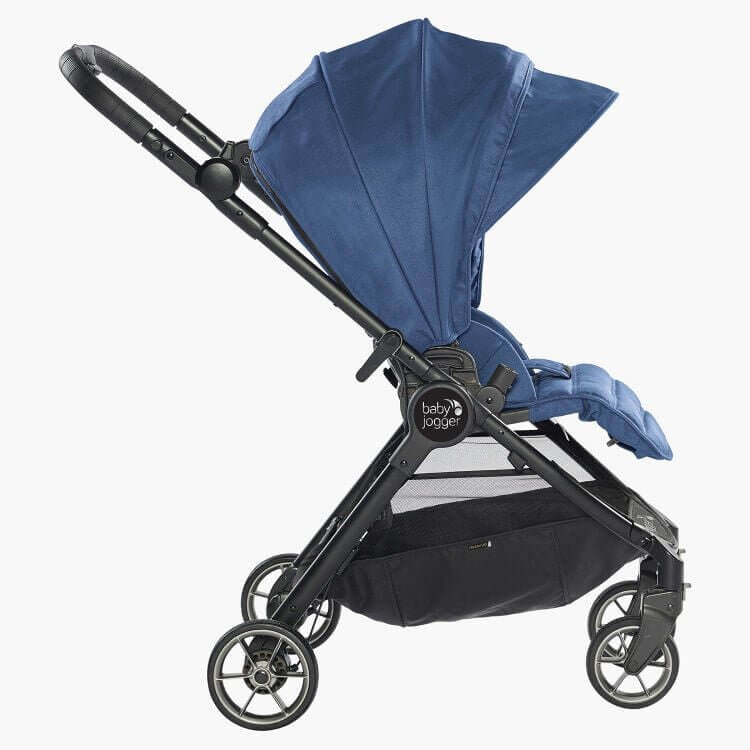 But in the 19th and early 20th centuries, straps weren't seen as a necessity. Instead, children in front-facing strollers simply had to hang on and hope that the wheels didn't get caught on any loose paving slabs, lest they get rudely ejected from their seat!
Baby Bottles Made of Crystal
Though it might seem like a terrible idea to give a baby a bottle made of crystal and sterling silver, there wasn't a huge amount of options during Victorian times. Plastic wouldn't be invented for years so how else could you feed a child?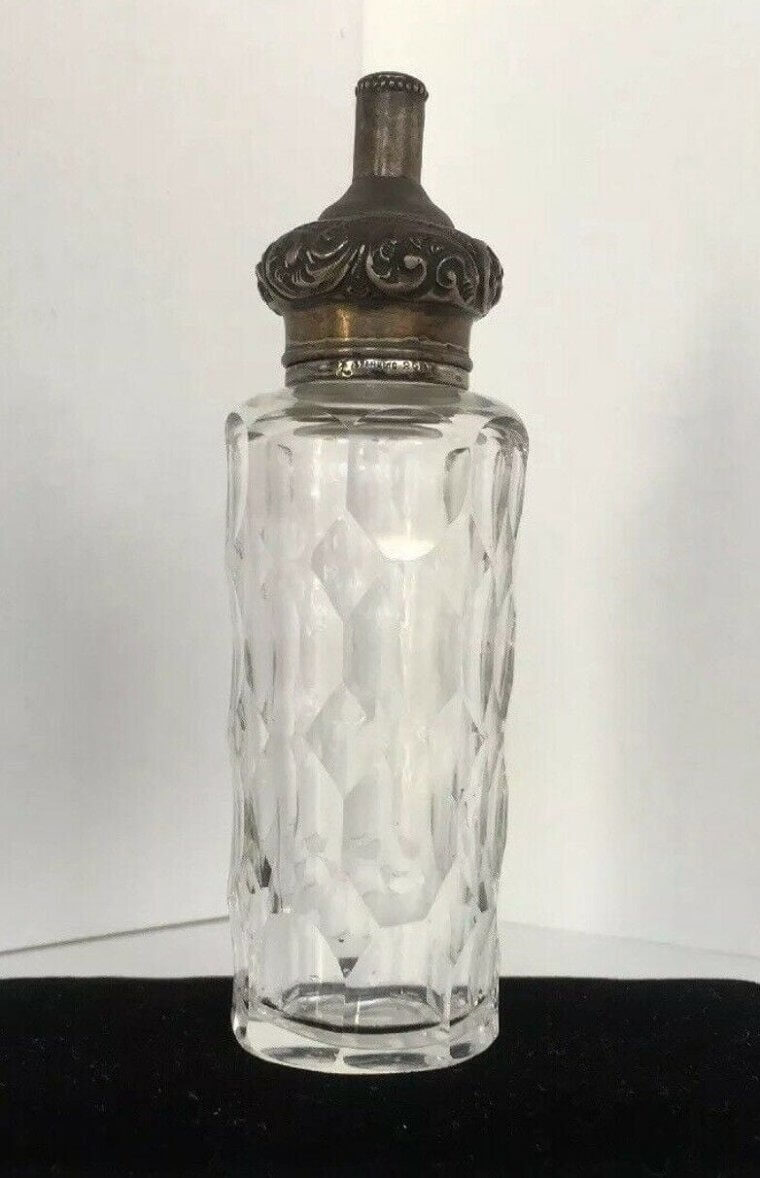 Of course, the crystal and silver options for children were probably used by the upper classes, while cheaper alternatives made of basic glass were probably also used. The lower classes usually relied on breastfeeding until the child was old enough to drink from regular cups and eat solid food.
Bronze Pacifier Clips
Pacifiers are an essential piece of baby gear that will keep a baby quiet and happy. But, babies are also temperamental and like to spit out pacifiers frequently, which can be a nightmare to keep track of for parents. The answer is pacifier clips, which keep the pacifier attached to the baby even when they've discarded it.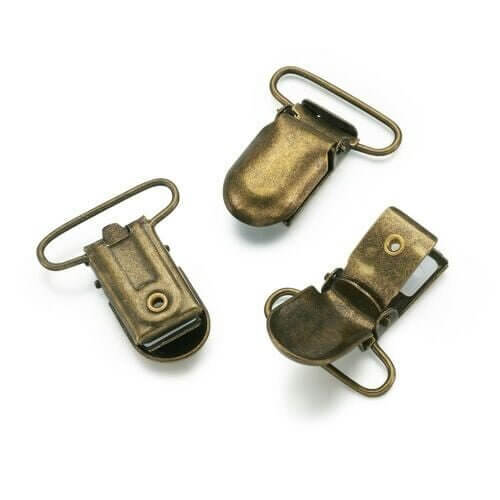 Most models these days are covered up to guard little fingers against getting caught in the clip. These vintage bronze clips, however, don't take that safety measure into account. Though those sharp crocodile-clip teeth are undoubtedly effective at attaching to babies' clothes, they're also probably very effective at trapping tiny fingers!
Terrifying Squirrel Doll
Children become very attached to their childhood toys, seemingly even when the toy in question is enough to give the parents vivid nightmares, highly reminiscent of the Gremlins movie. This toy originated in the 1960s and hopefully, it was mildly less scary at the time, before the age of the Gremlins and Chucky.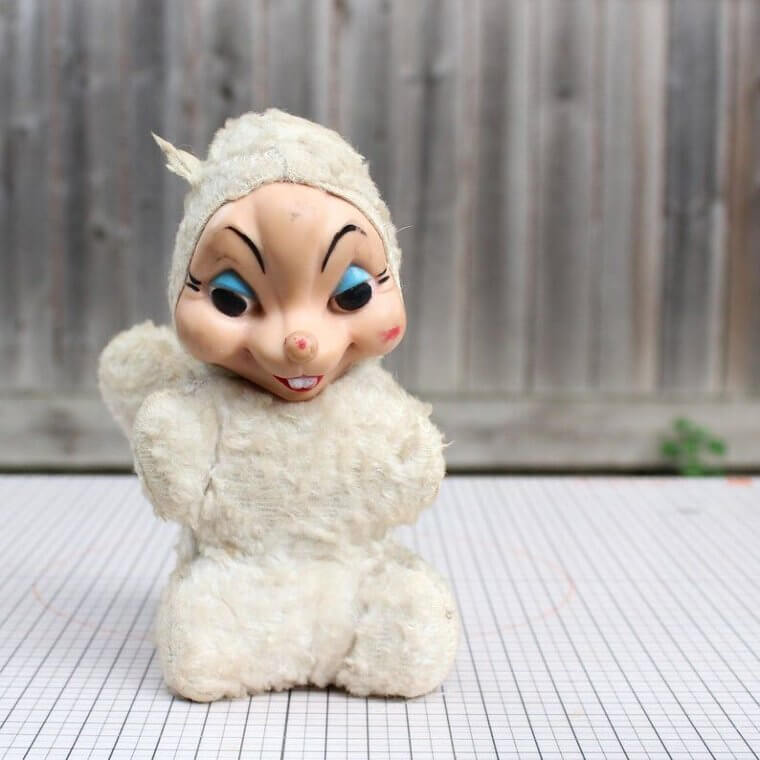 Though probably more frightening to parents than the children, there's nothing actually dangerous about this one - other than the sheer creep factor. 
Rocking Horse
Rocking horses have been popular children's toys for hundreds of years. Though they didn't appear as a toy until the 17th century, earlier models have been found that appear to have been used for jousting practice in medieval times. There are a number of types, including a solid model that rocks back and forth like a rocking chair and one which has a solid base and a moving saddle. In the mid-20th century, a new model emerged.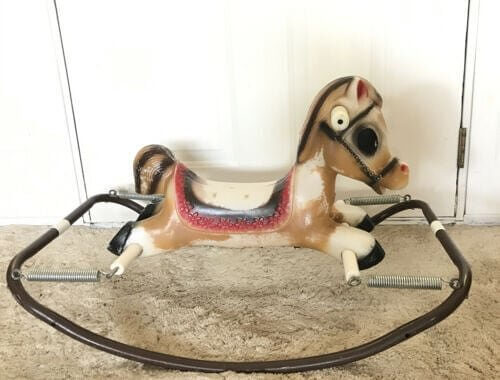 This model included springs at each corner of the horse, which it attached to the frame. The result was a more mobile and bouncy toy which children undoubtedly loved. Unfortunately, the springs provided plentiful opportunities for young children to trap their fingers (and toes), and it wasn't long before the toy was discontinued.
Musical Chimp
The musical chimp is a common sight and many people will recognize that the toy can be found in some forms even today. Nowadays, the chimp is friendly, smiling, and usually made of plastic or wood. This model from the 1950s looks more like the stuff of nightmares.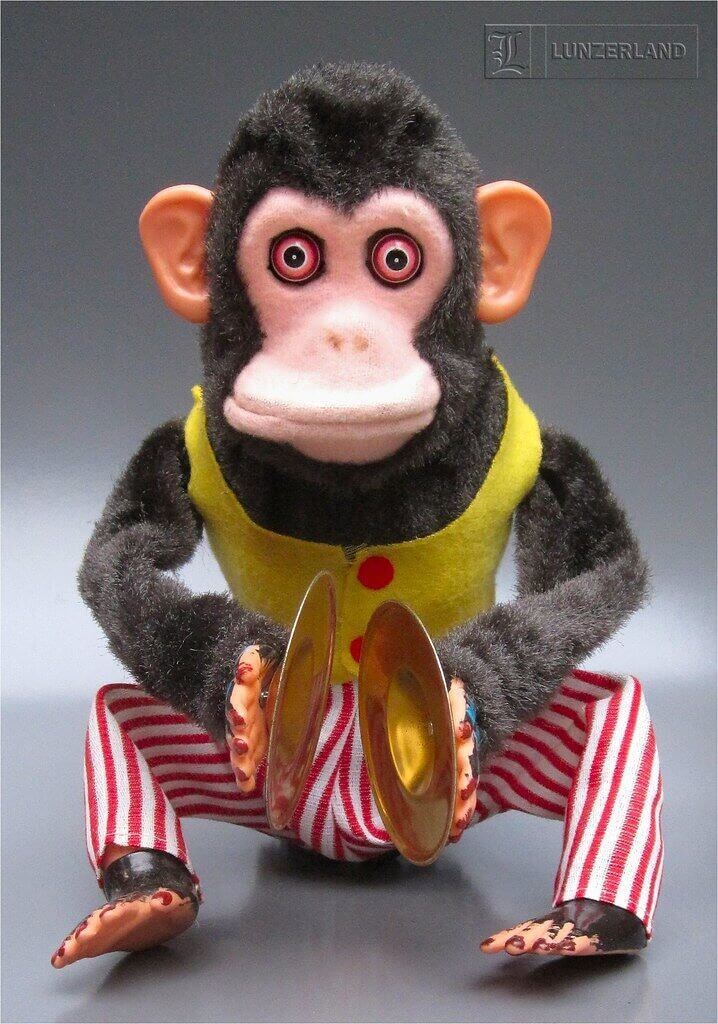 The popping red eyes, manic expression, and wide mouth are enough to put anyone off buying one of these for their homes. Even an inclusion in Toy Story 3 hasn't been enough to make this guy popular again.
"Don't Show Your Children Love"
While baby equipment has had its fair share of misjudgments over the years, baby-rearing advice is no exception. In the past, it was often cited that babies shouldn't be shown too much love. In 1928, pediatrician John B. Watson wrote Psychological Care of Infants and Child.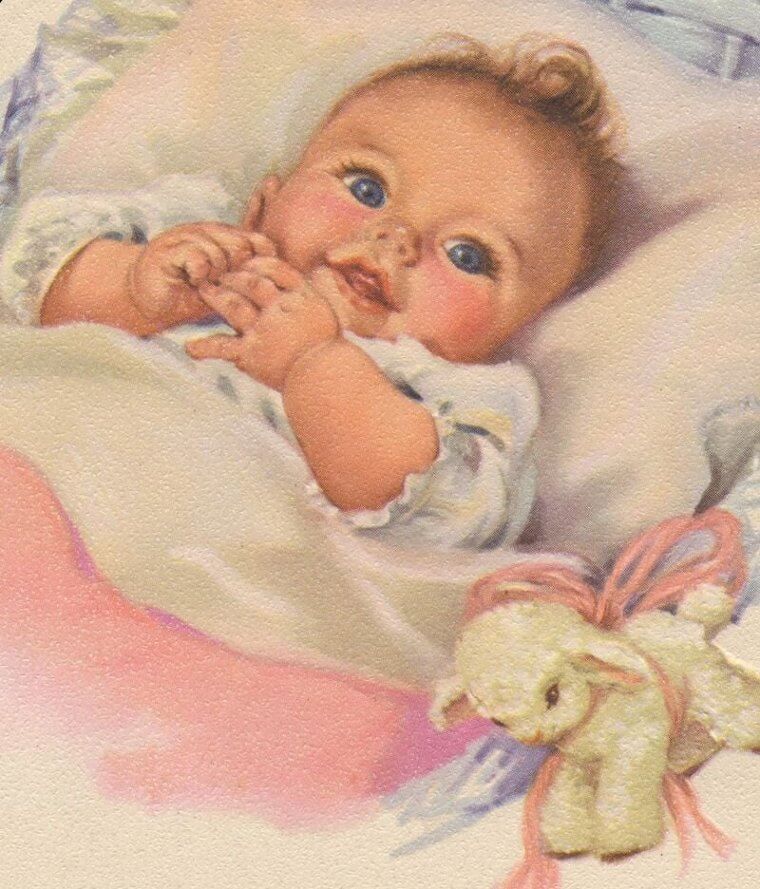 A direct quote from the book says, "There is a sensible way of treating children. Treat them as if they were young adults. Never hug or kiss them, never let them sit in your lap. If you must, kiss them once on the forehead when they say goodnight. Shake hands with them in the morning." Somehow, we're not sure this would catch on these days!