Donnie and Mark Wahlberg have no qualms about letting their checkered past be known. Luckily, their time behind bars was a fierce reality check that prompted them to turn their lives around - for the most part. From their time in prison to affairs, illegitimate children, and feuds, it is fair to say Donnie and Mark haven't lost their edge. Let's take a look at the Wahlbergs' rocky past...
A Family Affair
Interestingly enough, Mark Wahlberg is the baby of the family. His sister Debbie was the firstborn, followed by Michelle, Arthur, Paul, Jim, Tracey, Robert, Donnie, and finally Marky Mark. The patriarch of the family, Donald, worked as a delivery driver while their mother, Alma, held down two jobs, one as a nurse's aide and the other being a bank clerk.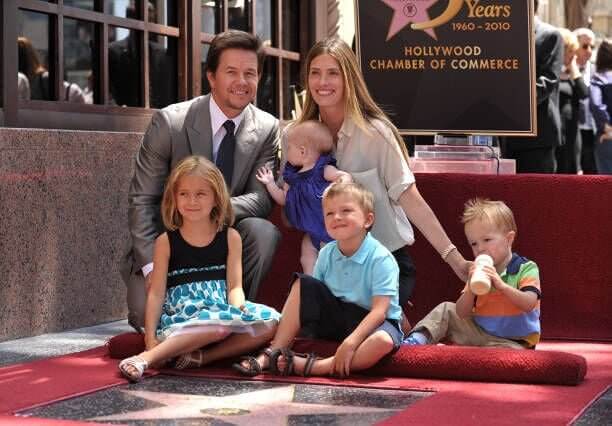 Eleven years after the birth of their last child, Alma and Donald filed for divorce. Once finalized, Donald deserted the family leaving Alma to raise all nine children on her own in a small three-bedroom apartment. Because money was so tight, she had to rely on welfare for food such as butter and cheese to make sure the family was fed. In an interview, she said, "I invented the craziest meals. I had no choice. I had to find them something to eat."
Following in Their Footsteps
Though the Wahlberg siblings have always been very close, the older kids weren't always the best example for Mark. Because their mother worked all the time, there wasn't a lot of adult supervision when they entered their teen years. Being the youngest of nine children, Mark idolized his older brothers, who, at the time had become involved in both drug use and crime.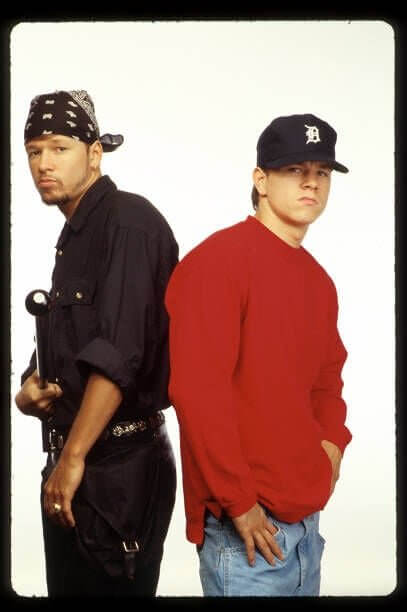 Mark's desire to hang out with his older brothers significantly influenced his substance abuse and unwise choices. What is really shocking is that the negative influence began at such a young age. All of them were quite young, however, Mark, being the baby, actually began using drugs when he was just 13-years-old.
Drugs Lead to Dropout
By the age of 14, Mark's addiction had taken a hold on his life. Attending high school became a burden so he made the rash decision to drop out when he was just a freshman. Though he was lucky enough to find a way to be successful without an education, as an adult, Mark regretted never graduating.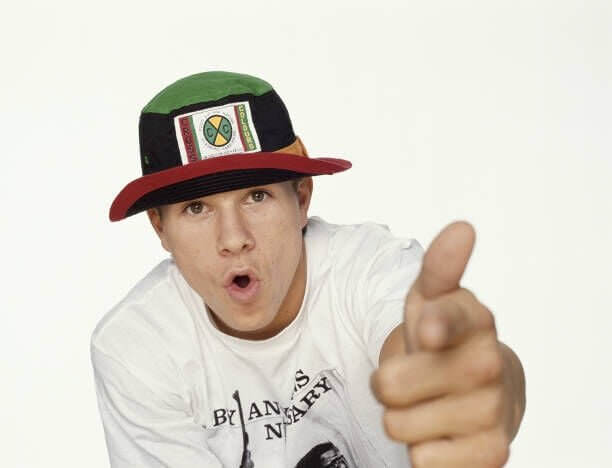 At the age of 42, he chose to rectify his poor choice by taking classes online and earning his diploma. After nearly 30 years, he could finally call himself a high school graduate. The A-list actor is very aware that he is one of the lucky ones stating, "Most high school dropouts don't end up with successful careers in Hollywood".

A Grave Error in Judgement
Without the structure of high school and very little adult supervision, Mark began to run wild. By the time he was 15, he had joined a gang and was wreaking havoc on the streets of Boston. Prior to his 16th birthday, he had already racked up 25 incident reports with the Boston police department and had a civil suit against him for harassing a group of black kids. At 16, his violent behavior escalated, causing him to make a decision that would haunt him for the rest of his life.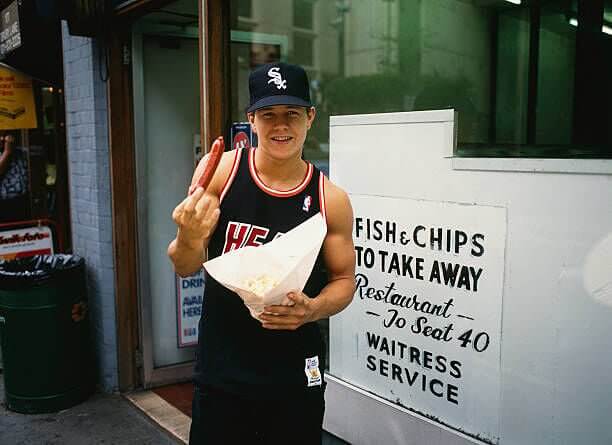 With no provocation, young Mark committed a hate crime by violently assaulting an Asian man crossing the street. When apprehended, Mark pled guilty to the charges and received a two-year sentence in prison. Though he only served 45 days of his sentence, it was that time behind bars that made him turn his life around.

An Epiphany
Years later when interviewed about his time in prison, Mark recalled his thought process and revealed, "Finally, I was there, locked up with the kind of guys I'd always wanted to be like. Now I'd earned my stripes, and I was just like them, and I realized it wasn't what I wanted at all."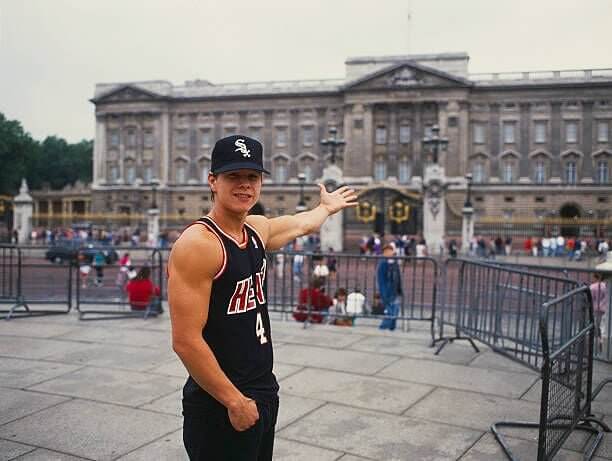 His eyes had been opened. He was stuck in the worst place he could ever possibly imagine and knew in his heart that he never wanted to return. Upon his release, Mark knew he had to make some serious changes so he turned to his local priest for some much-needed advice and support. He began shifting away from the negative influences by leaving the street gang and avoiding drugs. His focus became clear - it was time to better his life.  

A Felon Forever
Years later, the Hollywood actor requested to be pardoned in full for his felony with the selfless support of his victim. His reasoning behind the request was to enable him to get a concessionaire's license in California to promote Wahlburgers and to be able to volunteer with at-risk youth.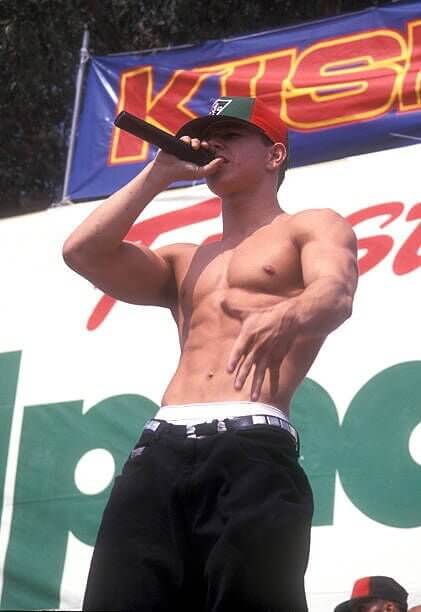 Though he could have received the pardon, his petition was closed in 2016 when Mark failed to follow up with the parole board. In all actuality, after further contemplation, the actor didn't feel the need for the pardon saying, "I didn't need that. I spent 28 years righting the wrong. I didn't need a piece of paper to acknowledge it."

Acceptance and Forgiveness
Mark Wahlberg firmly believes that his horrific actions should be public knowledge as there is a lesson to be learned. When asked if he hoped people would just forget he said, "To the contrary, I want people to remember my past so that I can serve as an example of how lives can be turned around and how people can be redeemed."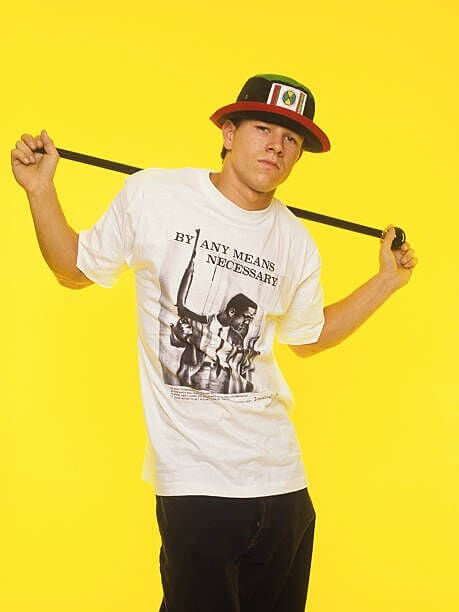 While that is admirable, the fact that his victim, Johnny Trinh, has also publicly spoken out on Mark's behalf speaks volumes about his ability to forgive. He has explained that the vicious attack did not cause him to go blind as reported, he had already lost his eyesight while serving in the Vietnam War. In 2014, Trinh told reporters that Wahlberg was "young and reckless" and that everyone "deserves another chance".

A Family of Felons
While Mark's stay in prison was probably the most publicized, he is not the only sibling to spend time behind bars. Three of his brothers have also been imprisoned as well as one of his sisters who "went to prison so many times I lost count". While it isn't in their nature to snitch on one another, Donnie did let it slip that one of his older siblings was so out of control he even tried to break into a police officer's home.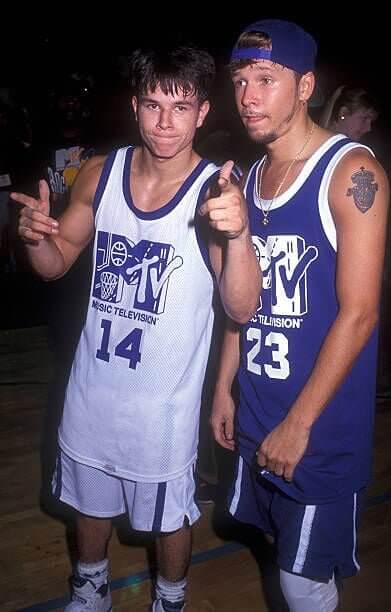 When describing one of his older brothers he said, "My older brother, he was a tough kid. He got into a lot of scrapes and stuff with the police. He spent most of his life in prison." He went on to say that the Boston police officer that arrested his brother was also responsible for encouraging him to turn his life around.

A Terrible Loss
September 2, 2003, was a day that changed the lives of the entire Wahlberg family forever. The day started with utter joy when Mark welcomed his firstborn daughter Ella Rae to the world. Just a few hours later though that joy would be surpassed by grief and despair when the family learned of the eldest sibling Debbie's untimely death.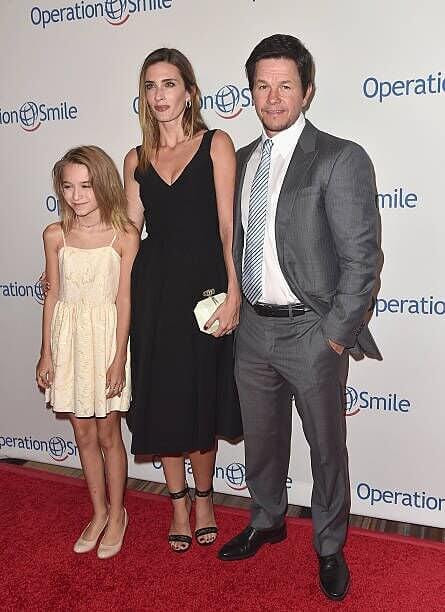 At just 43-years-old, no one in the family suspected Debbie to be in poor health. She was admitted to the hospital to be treated for what doctors suspected was a kidney stone when she suffered from a fatal heart attack during the routine procedure. The family was in shock and what is worse is that Mark is sadly reminded on his daughter's birthday that it is also the anniversary of his sister's death.

A Mother's Grief
While Debbie's death was a shock to the entire family, her mother, Alma was the most grief-stricken. She became withdrawn and depressed, essentially losing her own identity. According to Mark, "It was completely devastating. My mom really went into a big deep depression after my sister passed away….no parent should have to lose a child".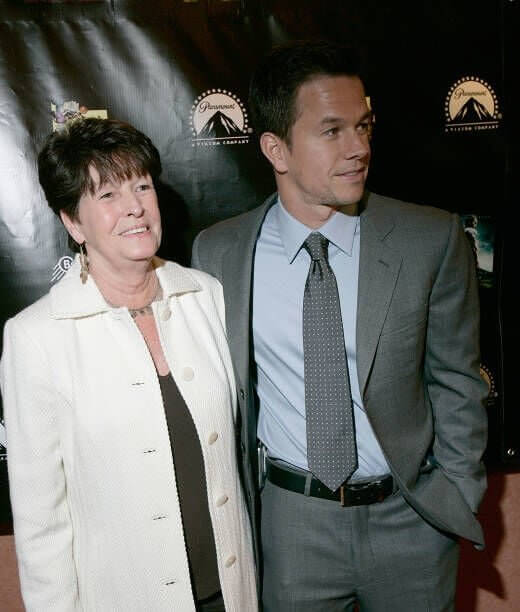 With the help of her children and a new project, Alma was soon able to cope with her grief. The family's television show and restaurant, Wahlburgers, allowed her to concentrate on something other than Debbie's death and the sorrow she felt. Per Mark, "The restaurant, it's given her a fresh start and a new lease on life".

The Trouble Never Ends
Debbie's death was not Alma's first experience with grief, she had also grieved over the mistakes of her other eight children, Michelle in particular. As the second oldest of the Wahlberg clan, Michelle had spent most of her life in and out of jail on drug charges and had overall made poor life choices. The choice she made in 2008, however, would change her life as well as the relationship with her family forever.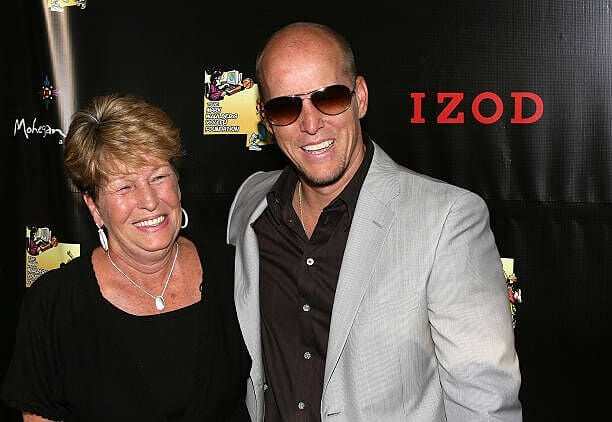 While arguing with her live-in boyfriend, in an attempt to get his attention, Michelle grabbed a firearm and shot it four times in his general direction. She was arrested on gun charges and sent to prison. The incident was the last straw for her brothers who cut off all communication with Michelle. When interviewed she complained, "I cry myself to sleep every night thinking, 'How can my brothers let me rot here in jail".

A Public Family Feud
Michelle continued making pleas to any reporter who would listen. She excused her behavior by saying that she never aimed the gun at her boyfriend, but instead used the shots in an attempt to scare him. Her pleas and excuses were ignored by her siblings who made it crystal clear that their relationship was severed.

In an interview with the National Enquirer, the 26-year-old waitress complained stating, "They're millionaires who could free me in an instant, but all I've heard is silence". Her mother, Alma, was deeply distressed that her daughter had made her feud with her siblings so public and that she mentioned their money. Michelle sadly passed away in 2019. Her cause of death was not revealed as the family has never issued a statement.

Cherished Childhood Memories
Though the Wahlberg family faced a lot of challenges growing up, they also have many cherished memories. When rapper-turned-actor Donnie was asked for his favorite memory as a kid, he was quick to answer that the absolute best time in the Wahlberg house was Christmas time. He was also quick to mention that all of his other siblings would agree.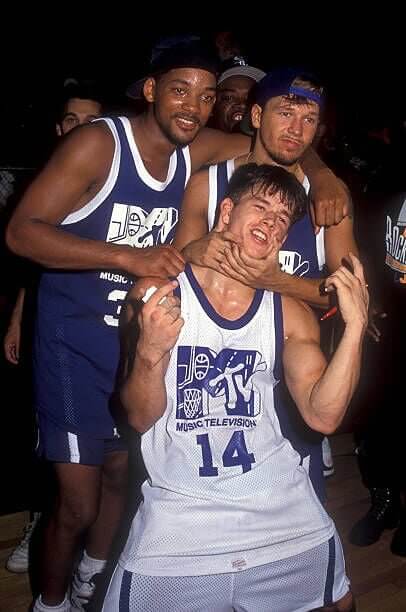 Donnie told reporters, "I'll always remember, and I think anyone in my family, including Mark, will tell you that Christmas time when we were kids was the best part." He went on to describe the family's traditions saying that the first kid to wake up on Christmas morning went throughout the house and woke up everyone else. 

All About Family
Donnie explained that once all of the children were awake, they would huddle together at the top of the stairs just imagining what was in store for them under the Christmas tree. The anticipation was so great it was all they could do to keep from running down the stairs. Though the family lived well below the poverty line, per Donnie, it was that shared excitement amongst his siblings that made the holiday so memorable.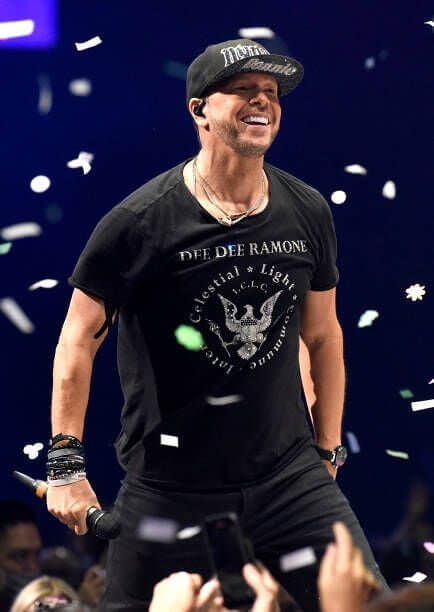 Donnie explained, "We didn't always get a lot of stuff, but that moment, the nine kids, literally sitting together on the steps waiting for our parents to come out and say, 'OK, go down!'. It's probably one of the greatest memories of my life."

What Could Have Been
We all know that Mark became a highly successful actor, but did you also know that he was one of the original members of the boy band that became known as New Kids on the Block? It is true. Mark was originally chosen as one of the teen heartthrobs when he was just thirteen years old.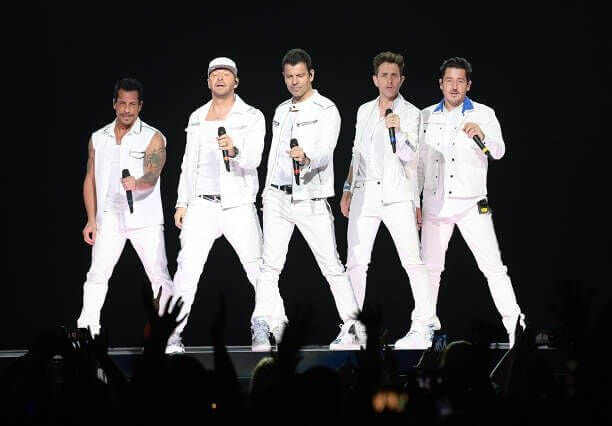 As usual, Mark was following in his brother's footsteps by accepting the invitation to join the band originally named Nynuk alongside Donnie, Jordan Knight, and Danny Wood. Now, this was also the time that Mark started experimenting with drugs and crime so a few months after joining he opted for what he considered the more exhilarating life on the streets. Once he dropped out, he was replaced by Joey McIntyre and New Kids on the Block became one of the most popular boy bands in history. 

Marky Mark Is Born
Even though Mark decided against a music career with New Kids on the Block, once he saw the success Donnie had in the industry, he decided to form his own band. In 1990, he collaborated with Scott Gee, Hector "the Booty Inspector" Barros, DJ-T, and Ashey Ace to form what would soon be known as Marky Mark and the Funky Bunch. He enlisted the help of his brother Donnie to record their debut album called Music for the People.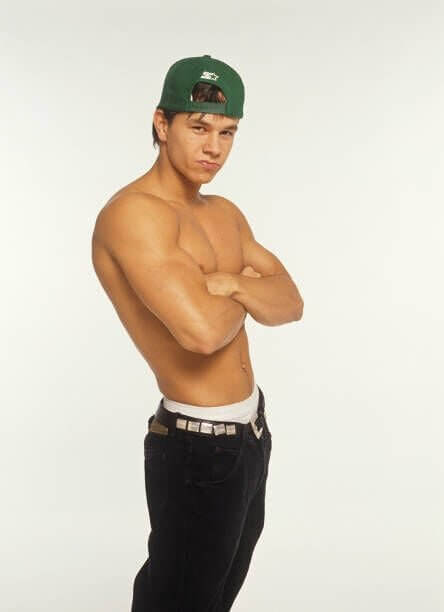 The track Good Vibrations became an instant hit with fans. The song skyrocketed to number one on the Billboard Hot 100 and was later certified as a platinum single. Good Vibrations also launched Marky Mark and the Funky Bunch into stardom.

From Rapper to Model
The music video for Good Vibrations allowed the world to take notice of Mark's ripped abs and chiseled physique. Not only were his fans drooling, but one of the most famous clothing designers in the fashion industry realized what a good model he would make. They quickly offered the Funky Bunch frontman a contract to become the face and body of the Calvin Klein underwear brand.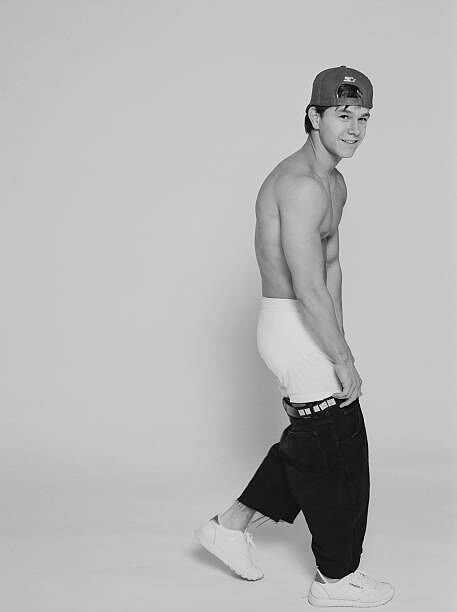 While some of the ads feature just Mark and his abs, the majority of the campaign shows the rapper cuddled up to Kate Moss who was relatively new to the modeling industry at the time. Later on, Moss reflected in an interview about her first shoot saying she was "really nervous, especially the shoot with Marky Mark, it was so intimidating".

Always Causing Trouble
The Calvin Klein campaign with Mark and Kate was a huge hit, in fact, the whole media sensation was the catalyst for Moss's uber-successful career as a Supermodel. In retrospect, however, the work behind the underwear campaign caused Moss great stress, saying that she was a "nervous wreck" every time she had to work with Mark.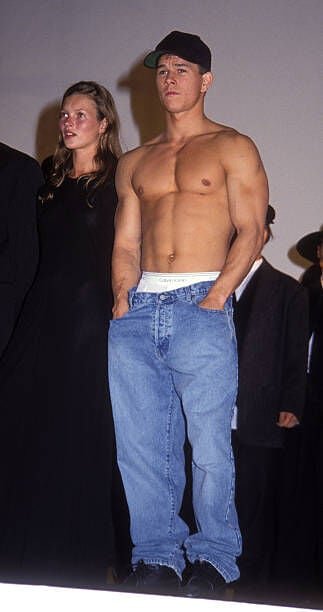 When asked why she was so nervous around the rapper she replied, "At the time, he was such a d**khead. He wasn't very nice". Calvin Klein was also aware of the strife between the two models and shared his own sentiments saying, "I didn't want anyone else but [Mark] was trouble. He and Kate couldn't stand each other". 

The Cause of a Breakdown
Apparently, the hostile work environment between Kate Moss and Mark Wahlberg did more damage than good in the Supermodel's opinion. She has since admitted that even though the Calvin Klein campaign launched her entire career she adamantly regrets ever doing it. She went on to admit during an interview that her interactions with Mark caused her to have a nervous breakdown between the ages of 17 and 18.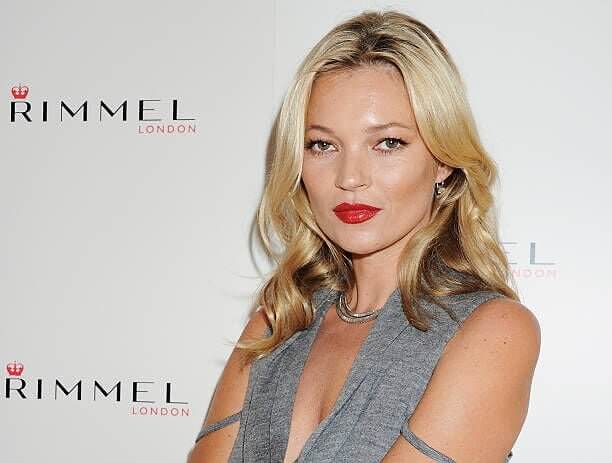 Moss described her issues by saying, "It didn't feel like me at all. I felt really bad about straddling this buff guy. I didn't like it. I couldn't get out of bed for two weeks. I thought I was going to die." Because of her increased anxiety at the time, her doctors had to prescribe her valium.

Taken Down a Peg
Although Marky Mark and the Funky Bunch found instant stardom with their number one hit Good Vibrations, they dropped the ball when it came to their second album. Not only was it not very well received, in 1992, but the readers of Rolling Stone magazine also voted Mark the "Worst Singer of the Year".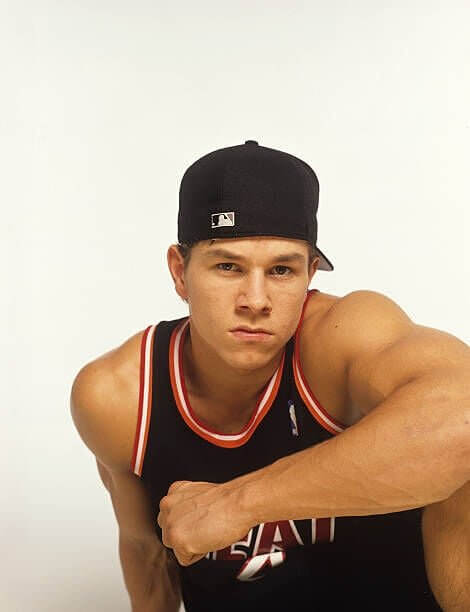 Discouraged and humiliated, Mark abandoned his dreams of being a key player in the music industry. He was, however, encouraged by the popularity of his Calvin Klein campaign. His modeling career was in high gear proving to the 22-year-old that he had star quality. Music would no longer be his focus, instead, he decided to pursue a career as an actor.

Hollywood Here I Come
With his new career goal as his focus, the former rapper decided to drop his hip hop moniker and head to Hollywood. After two years of auditions, Mark landed his debut role in the comedy Renaissance Man opposite Danny Devito. The following year, he was chosen to appear alongside Leonardo DiCaprio in The Basketball Diaries, a role that solidified his acting ability to the critics.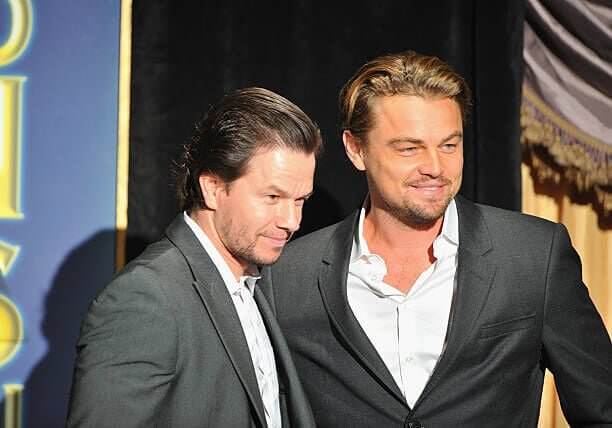 The Basketball Diaries wasn't the only movie Mark did with Leo, the two would reunite again in the 2006 blockbuster, The Departed, a role which earned him his first Academy Award nomination. In retrospect, Mark has said that his role in The Departed is the one he is most proud of, even though his initial instinct was to turn it down, not once, but several times.

I Said No
Oddly enough, Mark had no desire to accept the part in The Departed which was offered to him by Martin Scorsese himself. He actually declined the offer multiple times. Of course, working with the iconic director would be a dream come true for most actors, however, Mark didn't think it would be wise to accept yet another supporting role alongside leads such as Leonardo DiCaprio and Matt Damon.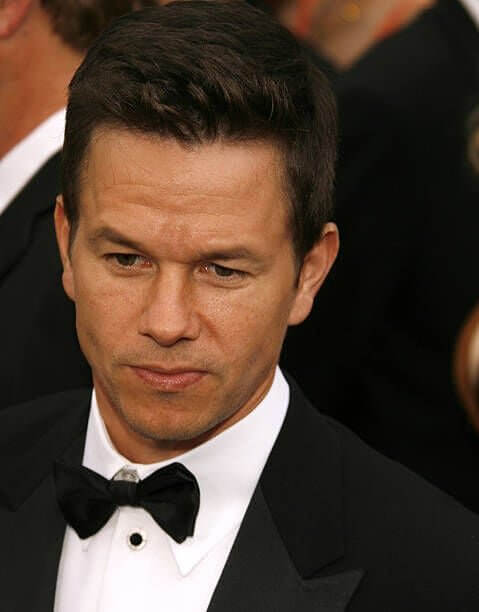 In an interview, Mark revealed, "The Departed was interesting because I wasn't committed to making the movie, and my agent told Marty that I was". Because of this, director Martin Scorsese called Mark to express his excitement about working together, and once again, Mark turned him down.

No Turns to Yes
After bursting Scorsese's bubble, the director was silent on the other end of the phone for a minute prior to saying "okay" and hanging up. Within just five minutes, Mark received a call from his agent who began screaming at him for turning down such a great opportunity. Scorsese and the agent weren't giving up, for they both knew in their heart that Mark was the one who had to play the crass Staff Sergeant, Sean Dignam, he just needed a little convincing.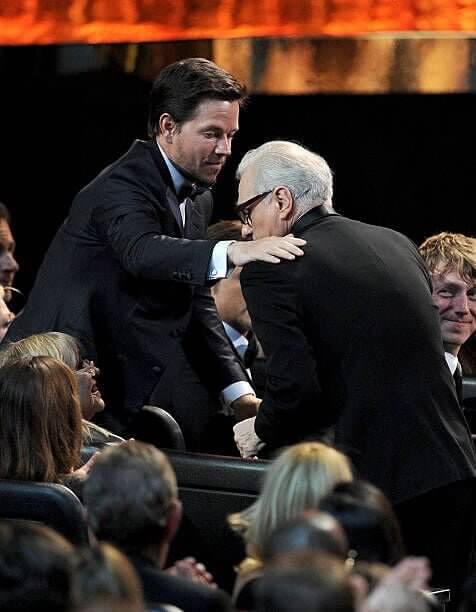 Mark recalls the conversation that changed his mind, "[Scorsese] knows I'm from that [Boston] world, and I talked to him about improvising and doing my own thing, and he said, 'Dude, you're free to do what you want to do.'" When the actor realized he would have creative license, he stopped resisting and accepted the role.

A Mother's Rule
All nine of the Wahlberg children adore their mama. Mark, Donnie, and the other siblings take special care to look out for her. With his newfound success, Mark moved Alma into a $5 million Beverly Hills mansion and gifted her her favorite car, a Hyundai Azera. The car was a complete surprise for Alma who said, "I looked out my front door today, and there was this brand-new car sitting out there with the big red bow on it!"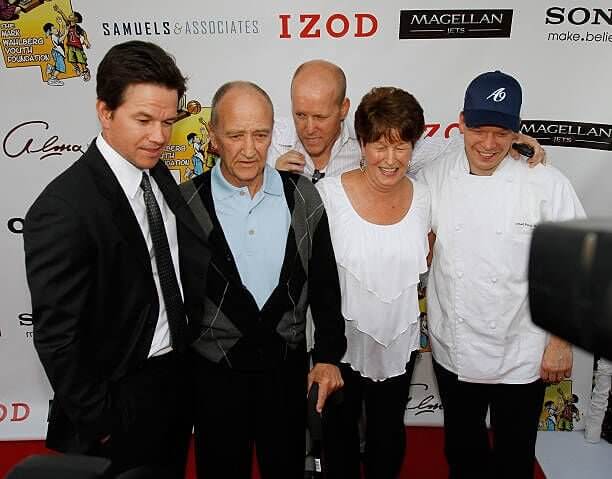 While the gifts are certainly generous and sweet, no matter how busy or famous her kids are, Alma makes certain they follow her one rule: Call your mother! When talking to reporters she explained that the call doesn't have to be lengthy, "'Hey Ma, how are you? I love you. Gotta go.' That's all I'm asking".

A Young Mom
Alma had her work cut out for her when she became a mom for the first time at just 18-years-old. Because she started so young, she essentially grew up alongside her children. In the digital series, Through Mom's Eyes, she admits, "I was learning as they were. I wanted to give them the love that I always wanted and never got".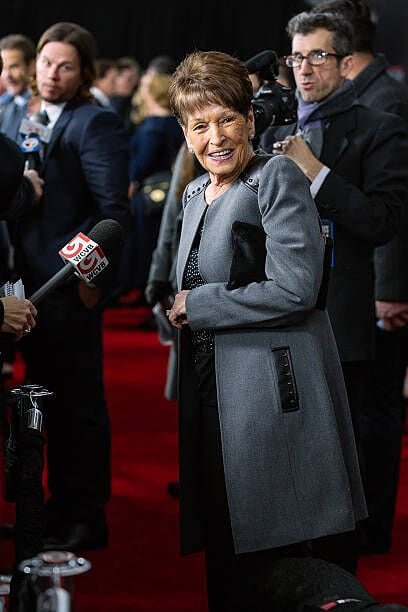 She went on to say that she always wanted to make sure that they knew she would be there for them. She also admitted that her kids weren't always fans of her tough-love parenting style but in the end, they all appreciated it. Through her support she taught them the importance of family, "That's how they all are now. They're there for me".

Secrets Are Never Revealed
Mark Wahlberg is not only an accomplished actor, he has also served as the executive producer on four HBO series which include the ever so popular show Entourage and Boardwalk Empire. When Entourage premiered in 2004, it was rumored that the series was loosely based on the shenanigans committed by Mark and his pals when they first hit the Hollywood scene. That rumor has since been confirmed.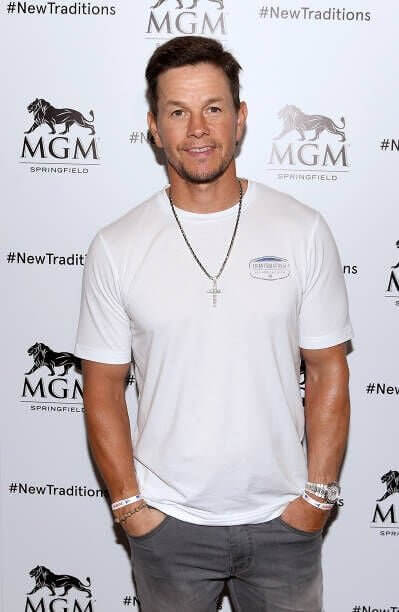 The question now is which storylines are real and which are made up? You aren't going to get an answer out of Mark, that is for sure. In an interview with Rolling Stone, the A-lister said, "Deny until you die is my motto". Even though that is his motto he also hinted that his experiences in the Hollywood nightlife "were always a lot more dark and edgy" than what is portrayed in the show.

Celebrity Feud
It seems pretty clear that Mark Wahlberg and Eminem have mended their rift since Eminem made an appearance on Entourage and was in the running to be cast in The Fighter. Pretty impressive after a decade-long feud filled with public insults and evident disdain. So how did the rift start? A perceived lack of respect when the two stars appeared on MTV's TRL in 1999.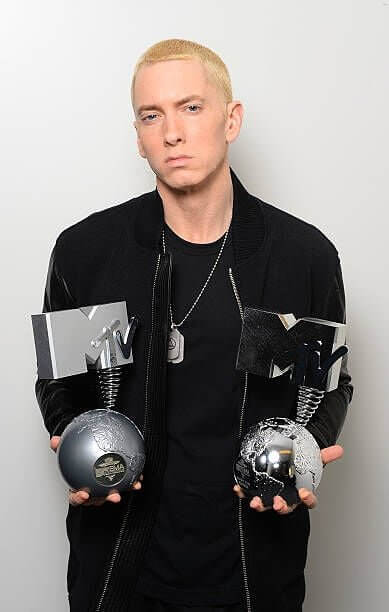 Because Mark had left the rap scene and was focused on his acting career, he made it clear to the host and the producers that he did not want to talk about Marky Mark and the Funky Bunch whatsoever. The problem was he didn't make this request clear to Eminem. When Mark joined the rapper and Carson Daly on the set, the feud began.

A Confession
As Mark appeared to join the other two, Eminem turned to the cameras and said that they were all standing around like "one big fun bunch". Mark, who was already annoyed, became livid and retaliated under his breath by calling Eminem and "a**hole". From there the situation only became more tense and awkward as Mark just glared at the rapper for the rest of the segment.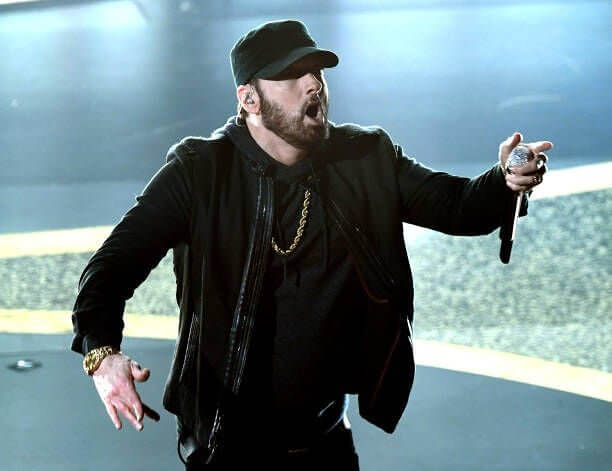 Over the next ten years, the two would randomly publicly insult one another until they finally put an end to the rift in 2010. In 2018, Mark finally revealed his reasoning for the tension in an interview by saying, "I was a hater 'cause he was a better rapper than me. First time I am saying this in public, but it is pretty obvious".

No Thanks
As with most actors, Mark Wahlberg has declined opportunities for roles in films that went on to be huge blockbuster hits. When offered a part in J.J. Abrams Star Trek, Mark had to pass after reading the script. How could he pass up such an incredible opportunity you ask? In all actuality, the A-lister was deterred by the script itself as he felt uncomfortable with all of the technical lingo.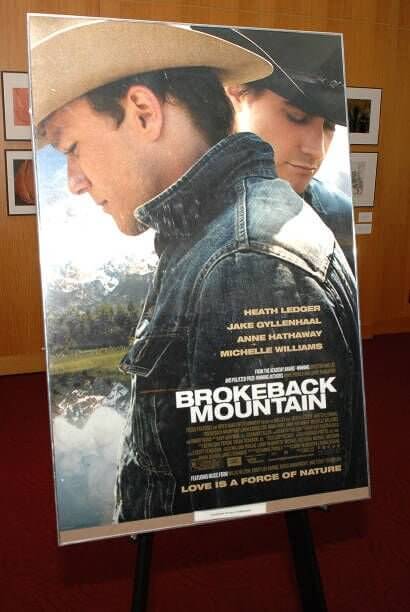 Another blockbuster that Mark let slip through his fingers was the critically acclaimed Brokeback Mountain. The producers and director thought he and Joaquin Phoenix would be perfect for the two leading roles, however, Mark felt uncomfortable having an on-screen romance with his buddy Joaquin and declined their offer. 

No to a Cult Classic
It would seem that the movies Mark Wahlberg has passed on have actually boosted Jake Gyllenhall's career. Not only did he say no to Brokeback Mountain, but also the psychological thriller Donnie Darko. Mark was originally cast in the lead role but walked away from the film after a disagreement with the director, Richard Kelly.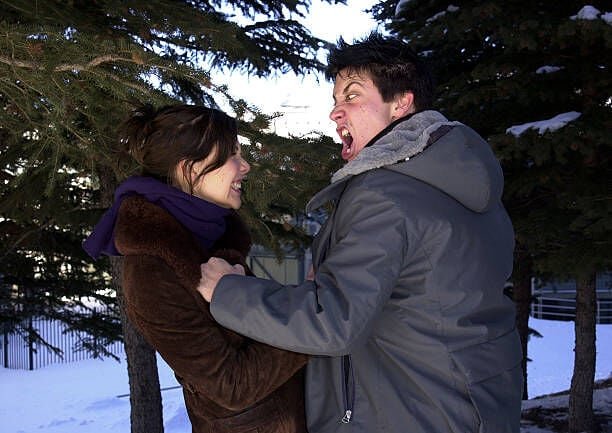 Apparently, Mark was convinced that his character should speak with a lisp, an impediment that was not in the vision of the director. Kelly replaced Mark with Jake Gyllenhall and the film went on to become one of IMDb's top 250 fan-favorites as well as a cult classic. Mark did alright for himself that year though, he went on to release both The Perfect Storm and Planet of the Apes.

Playing With Fire
While Mark's run-in with the law was more publicized, his brother Donnie also has a reputation for being a "bad boy" and has had some legal issues of his own. In 1991, while visiting Louisville, Kentucky, Donnie was charged with first-degree arson after setting fire to the historic Seelbach Hotel.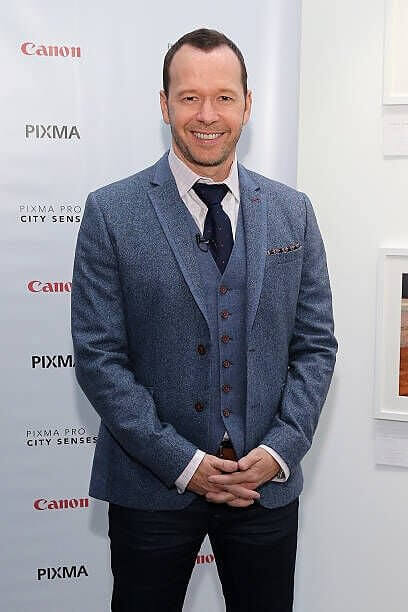 He and fellow New Kids on the Block band member Danny Wood had spent the night out on the town partying until the wee hours of the morning. When they returned to their hotel room, Donnie got the bright idea to douse the carpet with vodka and set it on fire. The drunken prank had Donnie facing up to 20 years in prison, however, with a stroke of luck, the charge was reduced to a misdemeanor and later dismissed.

From a Boy to a Man
Donnie's involvement in New Kids on the Block launched him to fame, even so, just as with Mark, he was no longer fulfilled with the music industry. He focused his sights on following in his younger brother's footsteps by pursuing an acting career. He made his Hollywood debut in the 1996 film Bullet alongside Mickey Rourke and Tupac Shakur.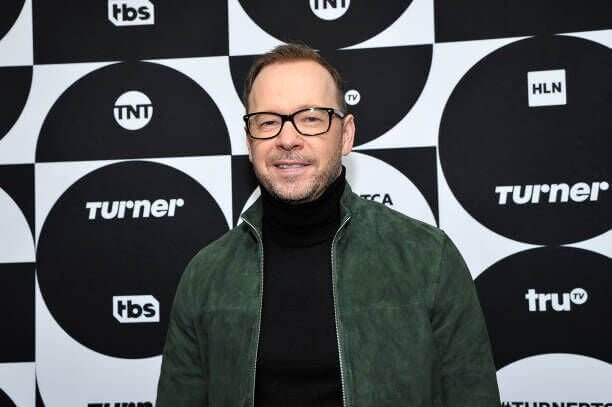 In 1999, he showed the true range of his acting talent when he played Bruce Willis' character's patient in The Sixth Sense. It was apparent that Donnie had found his craft. For the last eleven years, he has been starring in the drama series Blue Bloods and also acted as executive producer for the reality show Boston's Finest.

Donnie's First Love
It is apparent that Donnie and Jenny McCarthy are very much in love, however, Donnie had been in love before. When he was in his early twenties he fell head over heels for sound engineer Kimberly Fey and after eight years of courtship, the two said "I do" in 1999.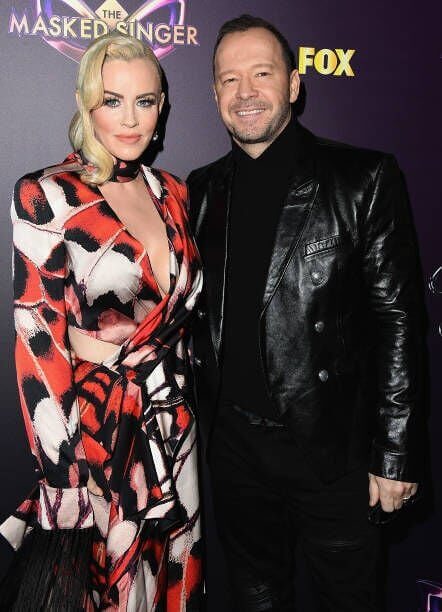 The couple started a family having two sons, Xavier and Elijah, but after eight years of marriage, their love began to fade. In August 2008, Fey filed for divorce citing irreconcilable differences though, at the time, there were rumors that Donnie had been having an affair with model Michelle Tomlinson.

The Truth Comes Out
It turns out that Fey's suspicions of Donnie's affair were correct, he and Michelle Tomlinson had been in an extramarital relationship for five years of his nine-year marriage. This was obviously devastating to Fey, but what was worse was when Tomlinson announced publicly that she was pregnant with Donnie's baby.

The airing of his dirty laundry did not sit well with Donnie either, he was so infuriated that he cut off all ties with Tomlinson leaving her to raise their love child on her own. According to a source of the National Enquirer, "Donnie accused Michelle of deliberately getting pregnant because she knew his divorce was coming through, and she thought she could trap him into marriage".

Match Made in Heaven
After her breakup with Jim Carrey, comedian Jenny McCarthy had decided to give dating a break for a while though she was truly fearful that she may never find "the one". As a divorced dad, Donnie was also a little gun shy about hitting the dating scene again. Even so, no one can escape Cupid's arrow and Cupid was on the set of Andy Cohen's Watch What Happens Live when he had both celebrities on together in 2012.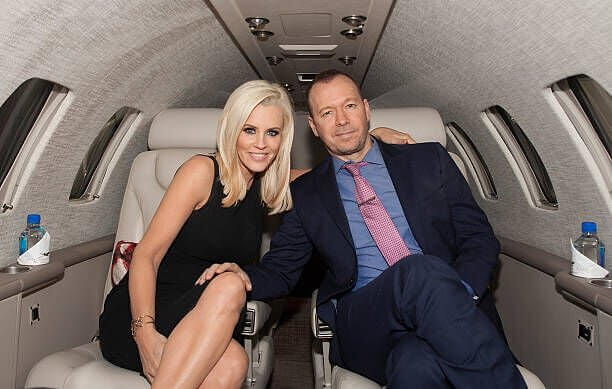 Cohen noticed the chemistry between Donnie and Jenny immediately and suggested he ask her out. Donnie didn't make any moves though until after McCarthy invited him to appear on The Jenny McCarthy Show. Though she hadn't dated in a year, Jenny slipped Donnie her number and he called her two weeks later.

A Unique Proposal
After a year of adorable PDA moments and endless smiles between the two lovebirds, Donnie decided to enlist the help of Jenny McCarthy's son to pop the question. McCarthy described the proposal on The View saying that she and Donnie had been sitting together when he got up and left the room. Her son Evan, then entered with a card that read "Will", ran away and came back with another card that read "you". At that point, the actress knew what was happening and burst into happy tears.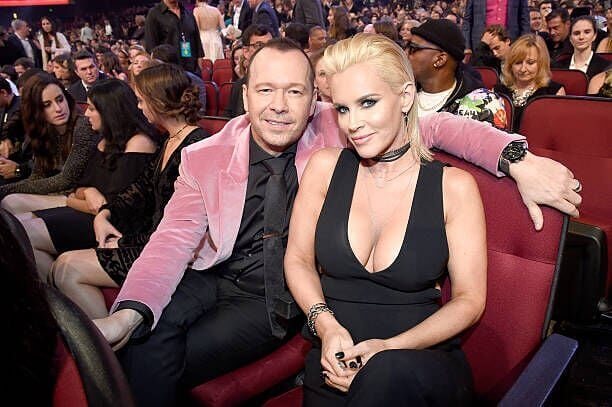 Evan came back out with a third card that read "Marry", jetted back, and reentered the room with Donnie. Evan had a shirt on that read "me" and Donnie was holding a beautiful yellow sapphire ring. "He asked, 'Will you marry me?' I, of course, said yes," said Jenny. "And in that moment, Evan yelled, 'I have another dad! I have another dad.' And it was just—it made all of us cry. I feel like the luckiest girl in the world."

A Longtime Love
Donnie isn't the only one who is smitten, his little brother Mark found the love of his life long before Donnie found Jenny. The A-lister met and began dating model Rhea Durham in 2001 and the couple has been going strong ever since. Though the two didn't go the traditional route, their relationship and their connection could never be doubted.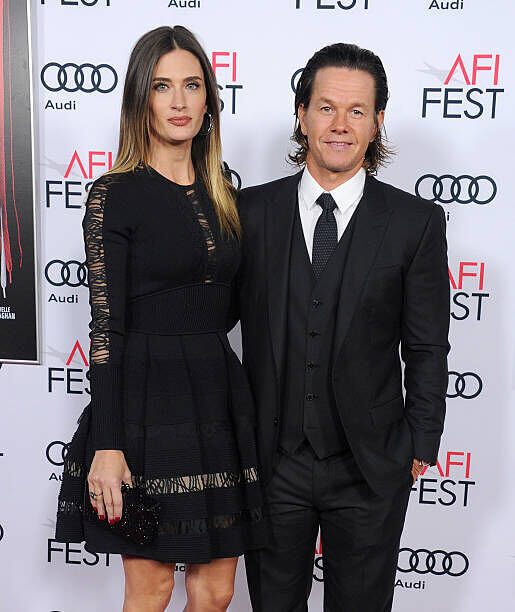 Two years into their relationship, Durham gave birth to their daughter, Ella Rae. They then welcomed their sons Michael and Brenden in 2006 and 2008 as well as their fourth child Grace in 2010. Though they already had a family, the couple waited until 2009 to officially say "I do".

An Intimate Affair
When the couple did decide to get married they chose to exchange vows in an intimate ceremony at a Catholic church in Beverly Hills amongst only their children and close family. Mark was dressed in a dark suit, while Durham adorned an ethereal white gown with delicate silver embroidery.

An onlooker of the wedding described Mark as looking ecstatic and when reading a quote from him in 2008 his emotion is understandable. He told the Sun, "I owe a lot to my wife. She has helped me become the man that I am and created a beautiful life for our children and me. You need the right woman in your life and that feeling that you're going to be together for a long time". Mark's respect and adoration for his wife are without question. 

Love Can't Keep Us Apart... But Covid Can
Mark might have a great relationship with his family, but that doesn't mean they're going to stick by his side no matter what! In February of 2022, Mark appeared on the Ellen DeGeneres Show where he revealed that the past Christmas, his family had gone on vacation without him after he contracted Coronavirus.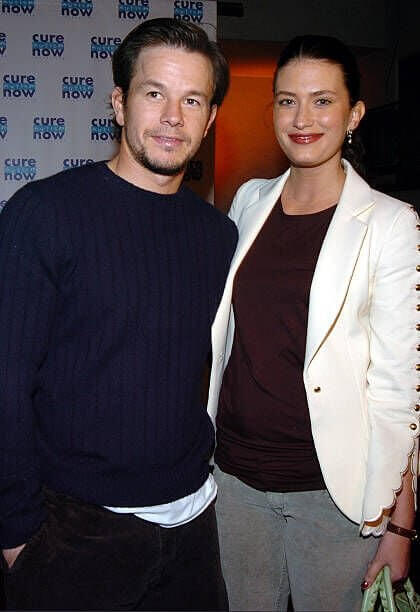 'I'm down in the basement a couple days before Christmas, I don't get to open any gifts with anyone or anything and next thing you know, they're still going..." Mark shared. Not to worry - after two negative tests, he was able to come up the basement steps and join his family vacation.

A Close Call
Granted, Mark's life has turned out pretty well, he has a beautiful wife and family that he absolutely adores as well as an incredibly successful career as an actor. What is really crazy is that all of this could have ended up very differently for the actor had he taken one flight. Mark was actually booked on American Airlines Flight 11 on September 11, 2001, as was his friend Seth MacFarlane.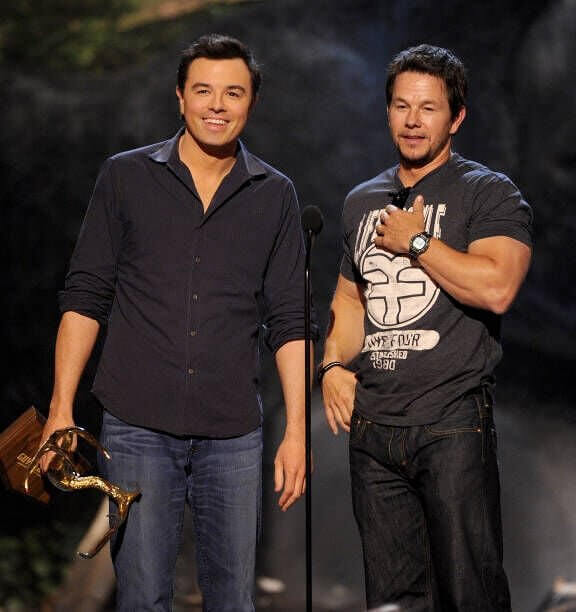 He canceled his reservation at the last minute after he received an invitation to attend a film festival in Toronto. In 2012, Mark outraged the public when he told reporters, "If I was on that plane with my kids, it wouldn't have went down like that". Realizing that his statement was insensitive to the families of the victims he quickly issued a public apology.

Cleaning Up His Act
If you look today, you will not see any tattoos on Mark Wahlberg, however, that wasn't always the case. At one time, the actor had several tattoos that covered the majority of his body. The actor confessed in an interview that he had "like, eight or nine. They went all the way around my neck, my stomach, my arms, my back, my leg."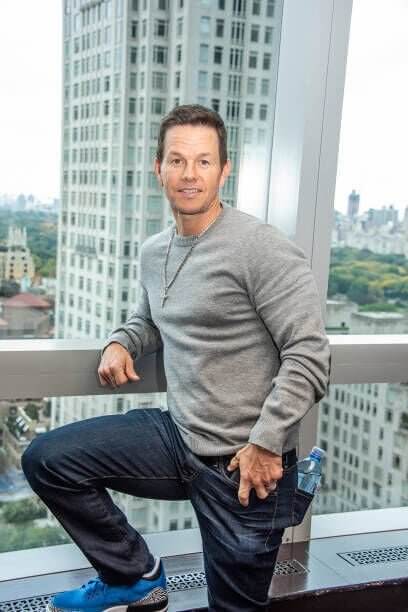 When he was preparing to shoot his 2010 film The Fighter, Mark shared that he thought it would be best to have the tattoos removed prior to being on set. When he consulted the dermatologist and told them of the short time frame, they didn't think it would be possible or bearable. As determined as ever, Mark managed to bear what should have been a five-year tattoo removal process in just seven months.

Dedicated to Fitness
Known for his cut abs and chiseled physique, it is no surprise that Mark is a fitness enthusiast. The 49-year-old has gone so far as to create his own pre-work-out supplement and his own personal gym. This is not just any home gym either. Mark converted an airplane hangar to include a boxing ring, hundreds of pieces of gym equipment, and a state-of-the-art sound system.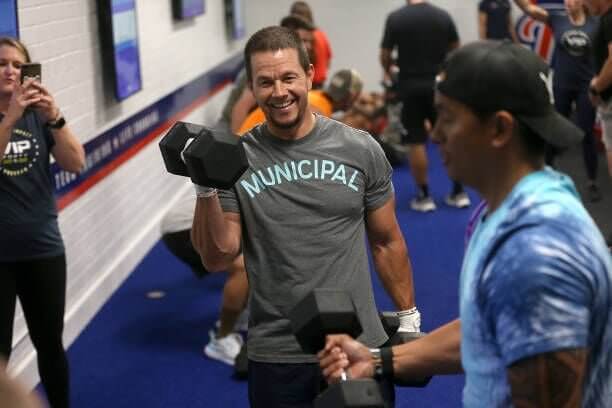 To say he is dedicated to his fitness routine would be an understatement. The actor shared his workout schedule with his followers on social media saying that he wakes up at 2:30 am (yes, 2:30 am), takes a 90-minute shower, and works out multiple times per day. While the routine may seem extreme, the work has definitely paid off.

Branching Out
In 2011, Mark and Donnie collaborated with their older brother Paul to open a bar and restaurant called Wahlburgers. Apparently, the concept and food were both well received because Wahlburgers has expanded to 49 locations in the United States, two in Canada and one in Germany.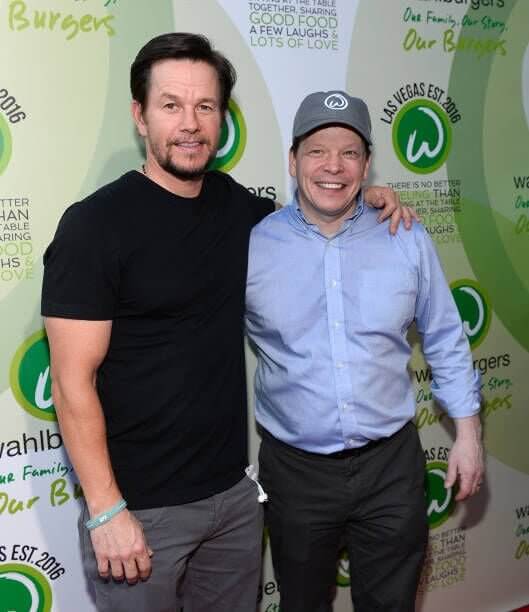 The original location was also used to film the family's reality TV show about the business. The series which ran on A&E captured the family dynamic behind the scenes while running the business. Brother Paul is a chef and prior to collaborating with his younger brothers on Wahlburgers ran a successful restaurant called Alma Nove. The name is a tribute to his mother Alma as well as his nine siblings with "nove" being the Italian word for "nine".

The Fifth Child
While fans are used to seeing Donnie and Mark, the family's reality television series, which ran for ten seasons, introduces the audience to the fifth child in the Wahlberg clan; Paul. As the brains behind the Wahlburgers operation, Paul knew he wanted to be a chef since he was a small child.

After graduating high school (the first of the siblings to do so) Paul began working in several restaurants making his way up to high-end establishments such as The Charles Hotel and Bridgman's, where he served as executive chef for nine years. Despite the reality show's popularity, Paul really doesn't understand the appeal saying, "I think I'm as dull as dull comes, I don't know how it makes for quality television".

Not Always Picture Perfect
Even though Paul couldn't understand the appeal, clearly it was there. The series ran for ten seasons, attracted over 3.5 million viewers, and was nominated for an Emmy. While the series was focused on the ins-and-outs of running a successful restaurant, much of the appeal was due to the jovial sibling rivalry between the brothers.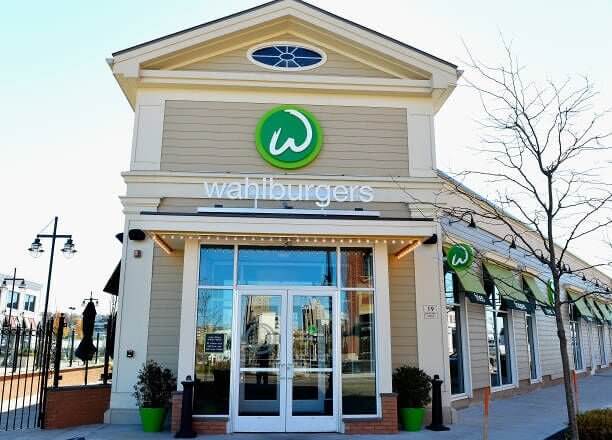 Though the business has been successful, it wasn't always fun and games for the Wahlberg clan. In 2012, the restaurant and its owners had a falling out with one of the business partners that led to legal issues. The brothers sued Edward St. Croix, a former business partner, for breach of duties. In retaliation, St. Croix countersued, stating that the brothers were skimming wages and misappropriating company funds.

Taking a Backseat
The successful acting careers of Mark and Donnie as well as the Wahlburgers series have put three of the brothers into the spotlight, however, there are those in the family who prefer to keep more of a low profile. Alma's third child Arthur dabbled in the entertainment industry by appearing in films such as Patriot Day and 10, however, he found his passion in remodeling homes instead.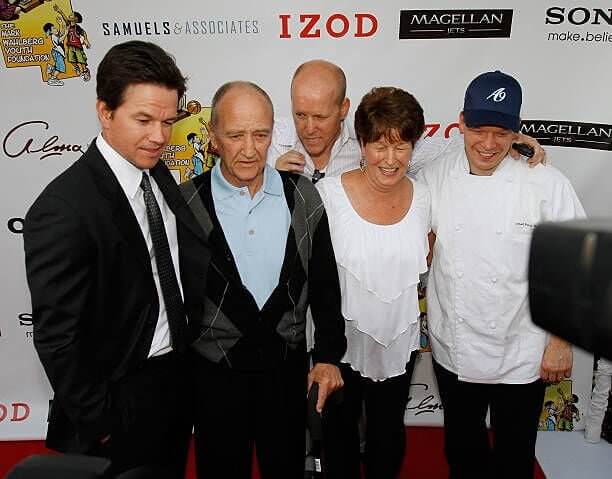 James, who was born a year after Paul, had no interest whatsoever in the spotlight. Unlike his brothers, he has never pursued acting or a music career. James is more of a philanthropist so he found his calling working as the executive director for Mark's charity, the Youth Foundation.

A Hardworking Bunch
The Wahlberg's sister Tracy also has no desire to be famous, she is happily married and raising three boys. If you look at brother Robert, you may actually mistake him for Mark as the two brothers look as though they could be twins. Though he isn't as famous as his other brothers, Robert does share their passion for acting and has been successful thus far.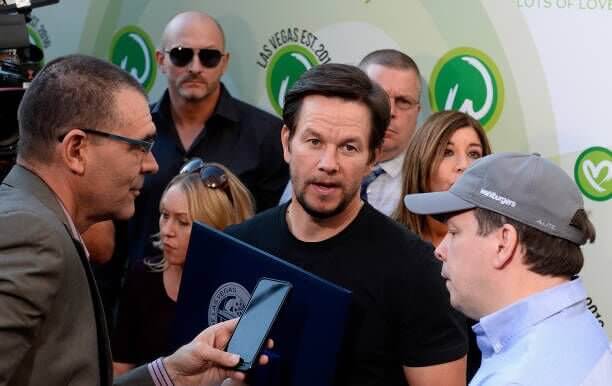 His resume as an actor is impressive as he has landed roles in box office hits such as The Departed, Mystic River, and In Plain View. Even so, unlike Donnie and Mark, Robert does not dedicate all of his time to pursuing his craft, he also holds down a full-time job at the power company in Boston. While it may be difficult to keep up with the Wahlberg clan and their endeavors, there is no denying their work ethic.