In most countries, a cake is usually associated with birthday parties or celebrations of some sort. However, a cake isn't the dessert of choice for every country. In India, the cake is replaced with sweets while Russian birthday parties are traditionally celebrated with a pie that can either be sweet or savory. It isn't just birthday parties that usually have cakes as well, weddings, work anniversaries, and even quitting your job are now cake acceptable events. Here are some of the craziest cakes the internet has seen...
Apology Cake
Cakes are usually saved for happy events, like holidays or birthdays, however, a new tradition has cropped up with cakes for less happy occasions. One of the biggest growing trends online seems to be the "apology cake". This is a cake that is brought to repair some form of damage that was done in a relationship.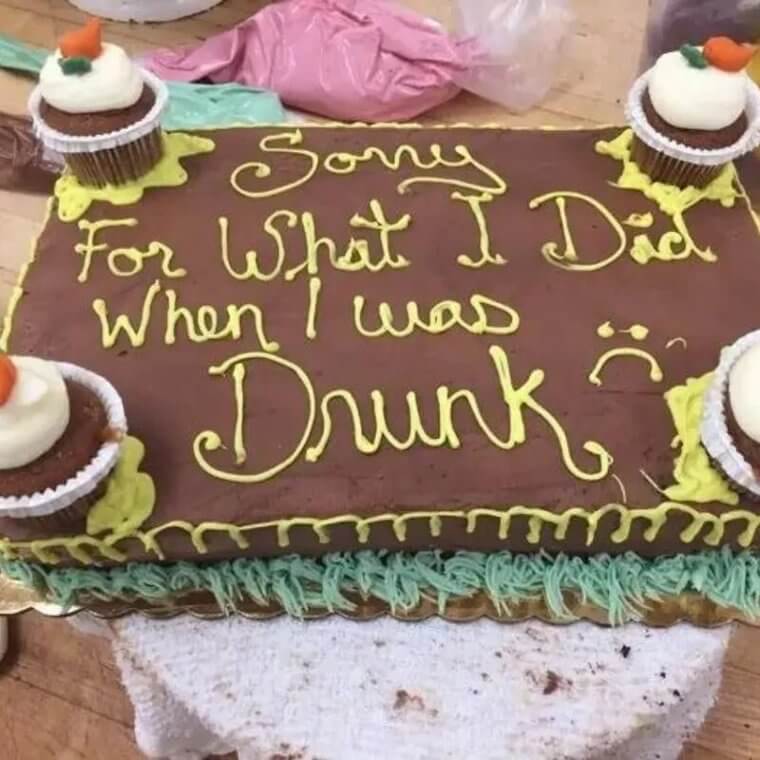 This cake in particular seems to be apologizing for what the person did when they had too much to drink. Given that it seems bad enough that an entire cake was made to make up for it, it doesn't sound great. Or, maybe the person is an expert baker and decided to use their skills as a way of making up for their drunken shenanigans. In all likelihood, there is probably a great story behind the reason for this cake.
Icing Typo
Cake toppings and icings are so precise these days. Intricate orders with paragraphs of icing required, and perfectly shaped designs to make everything perfect for the cake requiring occasion. Unfortunately, it doesn't always go to plan, and nowadays when things don't go wrong they inevitably end up on the internet.

It is unclear exactly what went wrong here, but something did. The cake was supposed to have "sweety" written on the top with icing but instead was spelled "sweaty". It is unsure of whether the spelling mistake came from the orderer or the dyslexic baker who messed up the spelling or was it a cake for a person who perspires a lot, and the cake is an honest attempt to honor their perspiration problems.
Colonoscopy Cake
A colonoscopy is an uncomfortable medical procedure that is routinely recommended for adults above the age of 40. It involves a small camera on the end of a tube inserted into a person's backside to screen for any potentially cancerous growths in the colon and investigate the health of a person's large intestines. While the procedures are not only necessary but also potentially life-saving they are not exactly a procedure one would regularly associate with cake.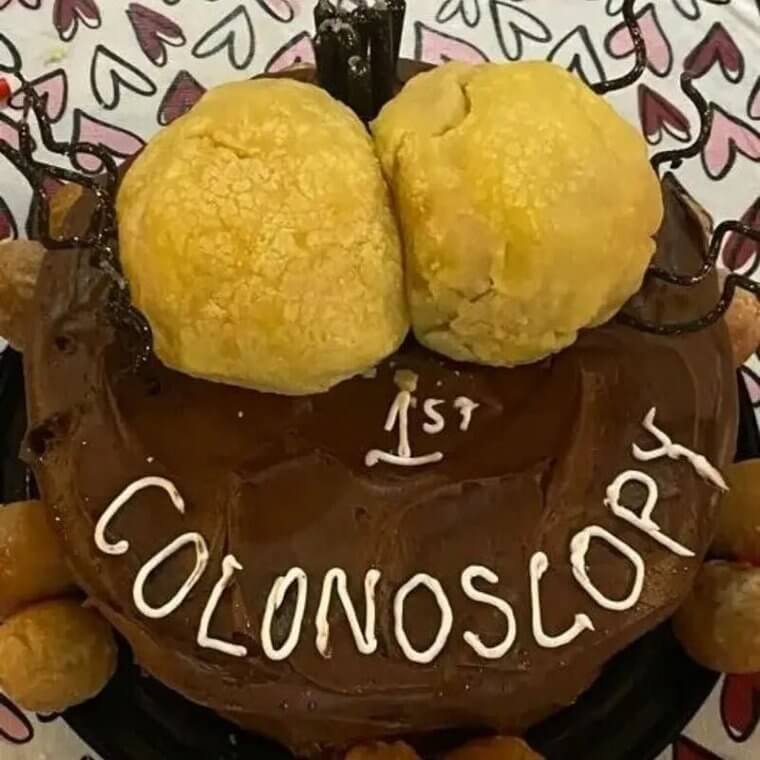 Not for these people, as this cake was ordered to celebrate this person's first colonoscopy. Maybe this was a way to get them to go and sweeten the deal if they were promised a delicious-looking chocolate cake at the end of it. They were probably unaware that the cake would be shaped to resemble the awkward procedure that they just experienced.

Tiger King Cake
In 2020, most of the world experienced the biggest pandemic since the early 20th century. In response, many governments sent out lockdown orders, keeping many people staying at home for most of the day. This resulted in many people watching more Netflix, which timed perfectly with the release of the mini-series called Tiger King. The show followed the lives of two colorful characters, Carole Baskin and Joe Exotic, and the mysterious disappearance of Don Lewis.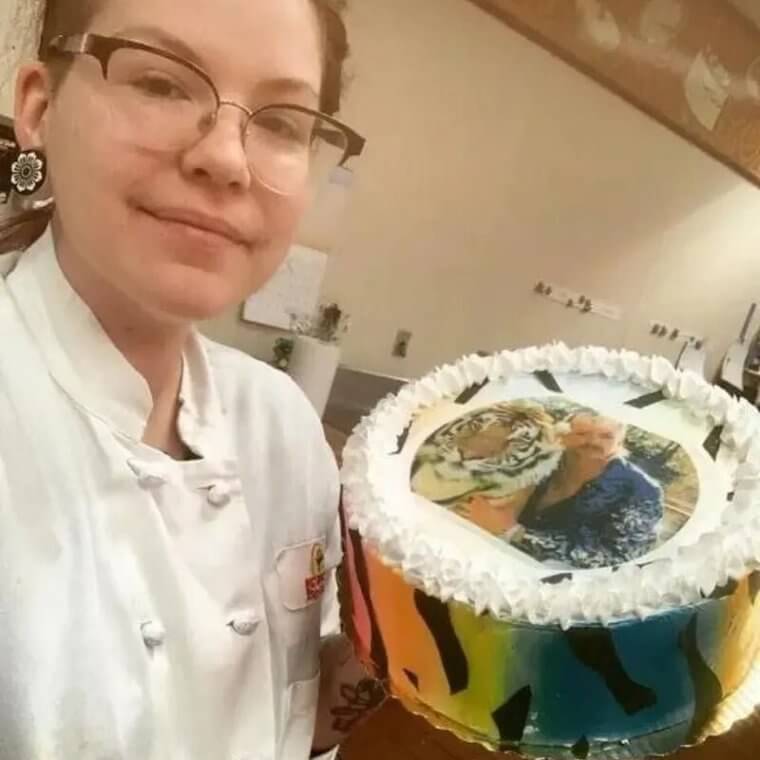 After the series became a viral sensation, people fell in love with the eccentric characters of Baskin and Exotic. This baker even received an order for a cake decorated with tiger stripes on the side, and a photo of Joe Exotic and one of his tigers on the top. As of 2022, and multiple Tiger King seasons, police have still been unable to work out what happened to Don Lewis though there are several fan theories regarding the matter.

Pink Eye Cake
Pink eye is the common name given to a highly contagious illness known as conjunctivitis. The disease is an infection of the mucus membrane, which often results in irritation or a discharge. Probably not the typical subject for cake decorations, let alone dinner conversation.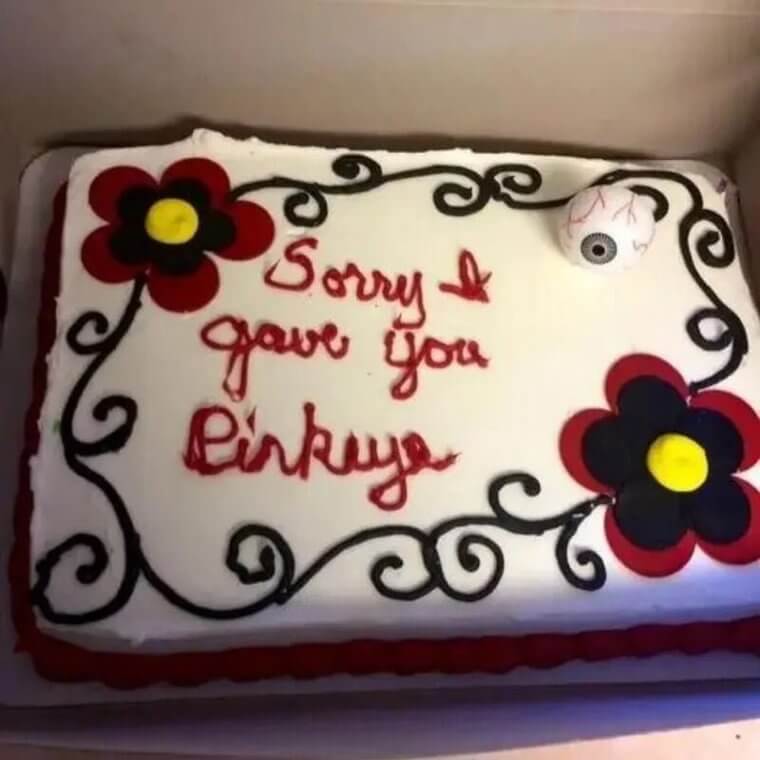 However, after this person accidentally gave their friend pink eye, the way they sought to make it up was by giving them a cake and saying sorry. While the cake was a nice touch, the inflamed eye doesn't make the cake look super appetizing, and the message could have been received with the letters in the icing and probably didn't need the fake eye to further illustrate the illness.

Potty Training Cake
Raising children is all about the little milestones along the way. Things like first words, first steps, and first teeth are important early milestones that parents look out for and celebrate. As kids grow, they quickly gain more independence, from their first day at school to the first time they can walk by themselves. Everything in a child's early stages of life is built towards development and independent skills.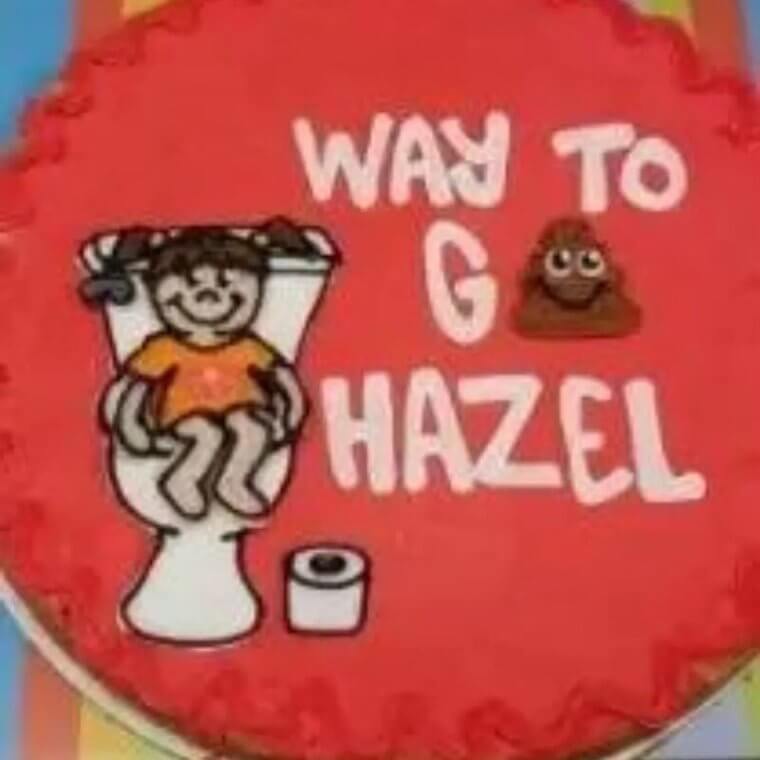 One of the most important skills a child needs to learn early in their life is toilet training. Children usually start using a potty and eventually are taught how to go to the bathroom and use the toilet by themselves. This process usually referred to as potty training is a big one for parents. Toilet training for children represents one of the earliest things that they will be able to do by themselves without any help from their parents.

Shower Vomit Cake
Some of these cake decorations prompt more questions than they answer. This cake is a classic example of this, as the yellow icing reads "I'm sorry I threw up on you in the shower". Truly, throwing up on someone in the shower is worthy of a cake apology but it does seem to lead to an interesting story. It's a relationship that is intimate enough to share a shower, but also not intimate enough that the vomit wasn't understandable.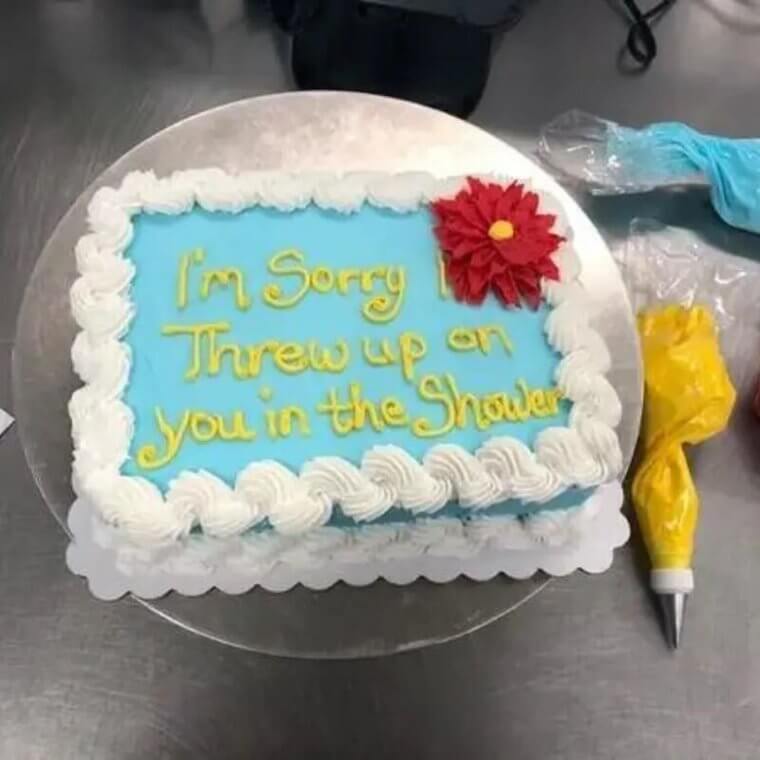 Also, the grammar of the cake is all over the place, the S in sorry, the T in threw, and the S in shower are all unnecessarily capitalized when they shouldn't be. Perhaps this person should focus more on their spelling and grammar and less on their communal showering.

Breast Reduction
While there appear to be cakes for all manner of events and celebrations, nothing beats the good old-fashioned birthday party for a chance to dine out on some cake. Like other cakes, the birthday cake has also gone through a transformation. Unlike birthday cakes of the past, modern birthday cakes can be decorated in any style to suit the tastes and likes of the birthday person.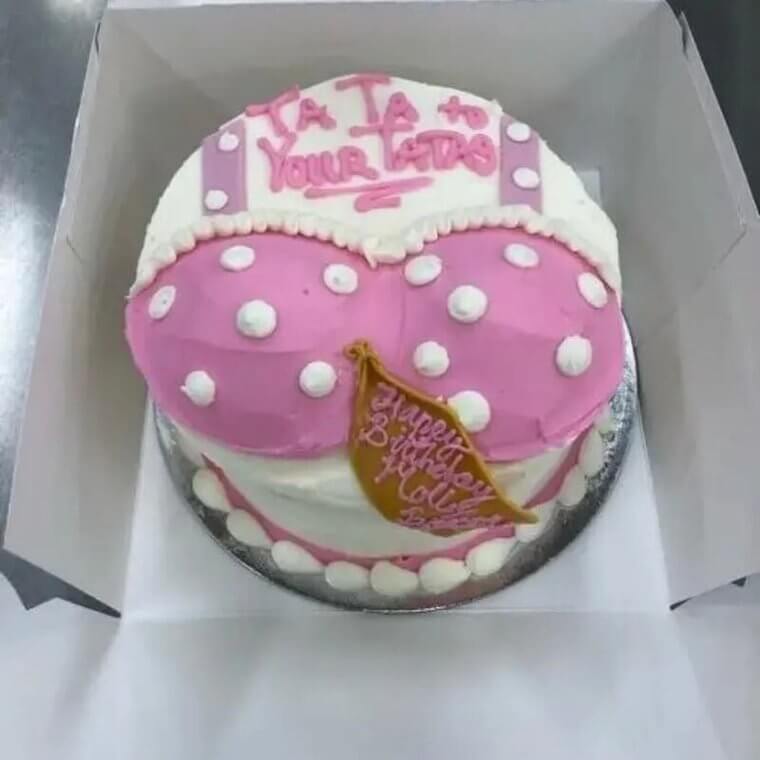 Some birthday cakes for sport-loving children are in the shape of balls, or jerseys, others can be made to look like castles and princesses. This cake is modeled on a set of breasts and comes with a humerus tagline. Not only is "Tata to your Tatas" written in pink icing along the cleavage, but the tag line also wishes Molly "Breast Wishes" instead of best wishes.

Mean Birthday Wishes
For many people around the world, the sole thought of a Monday gives them the sensation of another long week at work; luckily, most people are fortunate enough to get to work environments full of amicable co-workers that sometimes end up becoming friends for life.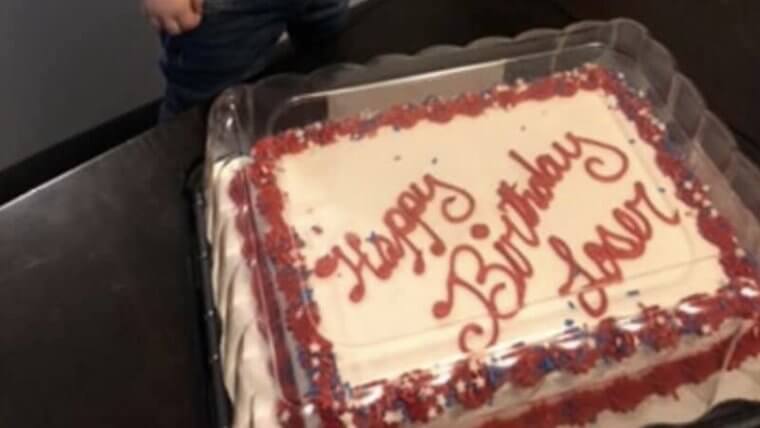 However; that is not the case for this person, who did something to infuriate his coworkers to the extent that they took the time to call a cake decorator and ask for a very bizarre birthday cake. According to the cake decorator, the disgruntled employees told him to write on the cake "Happy Birthday Jagoff! We all hate you", they also ask for a Panda on it, and a habanero on the batter under the Panda as they wanted that part for themselves, it does not look like the ideal birthday cake. 

Pregnancy Cake
Pregnancy and all the expectations that are built around it can be considered one of the most celebrated events worldwide. Mothers-to-be have around 9 months to plan baby showers and all the different celebrations that ensure that the newborn child has enough toys, clothes, food, and nappies for most of its first months. However; there are also expecting mothers that might get enthusiastic about the idea of celebrating themselves and their new motherhood.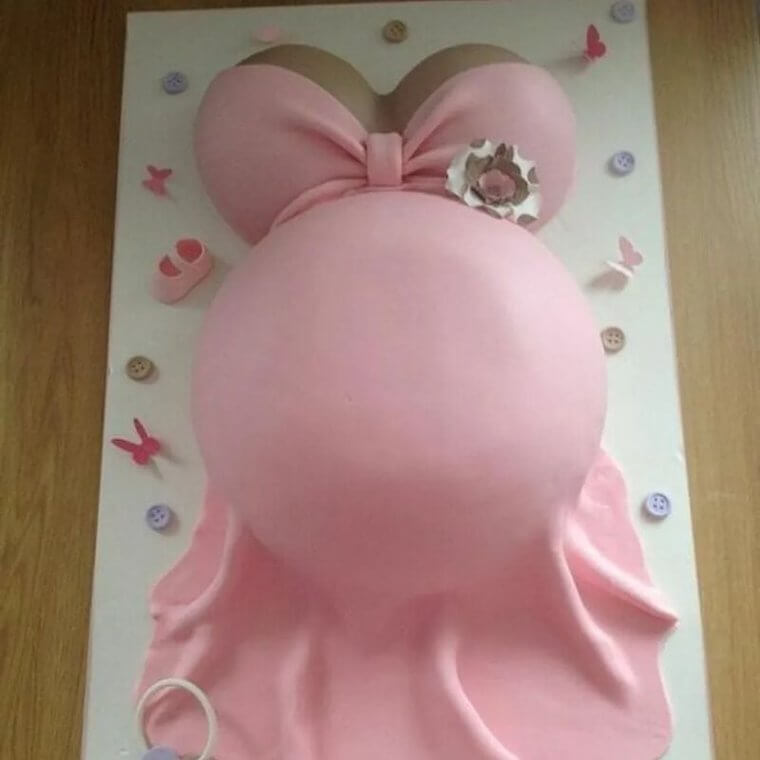 So, on this occasion, this mother-to-be wanted a cake that could prepare her for her motherhood, and she has some special requests that included a pregnant belly cake also the cake had to actively lactate; the brave cake decorator took the challenge as it was for a friend, but it could be probably the first and last "special" cake that he would do.

Parting Cake
Work environments are full of different kinds of people, it is up to you which group of friends you want to be a part of; so, on this occasion, it seems that for this coworker his favorite group of people were the pranksters, as they decided to ask for a very special cake for the farewell party of one of their own.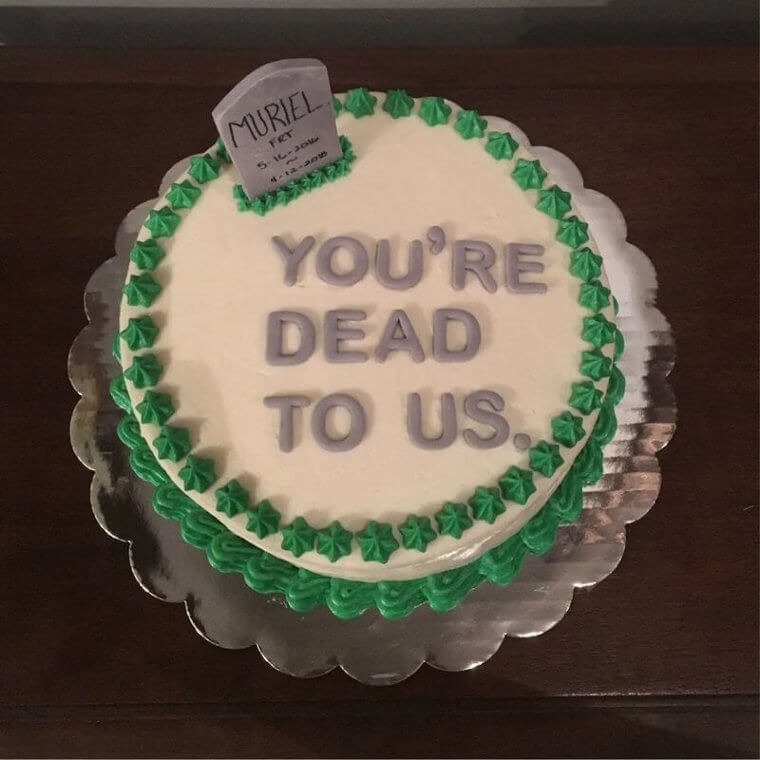 They asked for a cake that read "you are dead to us" and they also asked for a gravestone on it marking its period worked for the company; so, knowing how hard can be for some people to swap jobs even if it is following a better career opportunity, definitely the last message that this person got from its coworkers could have been a bit nicer. Hopefully; it was a joke, but for sure it will be something that this person will remember for a long time.

Father's/Mother's Day
Nowadays, it is not uncommon to see many single mothers or fathers raising their children with little or no help at all from their partners. So; when children get older and realize who has done all the work, most of them want to recognize it, and what a better occasion than father's and mother's day!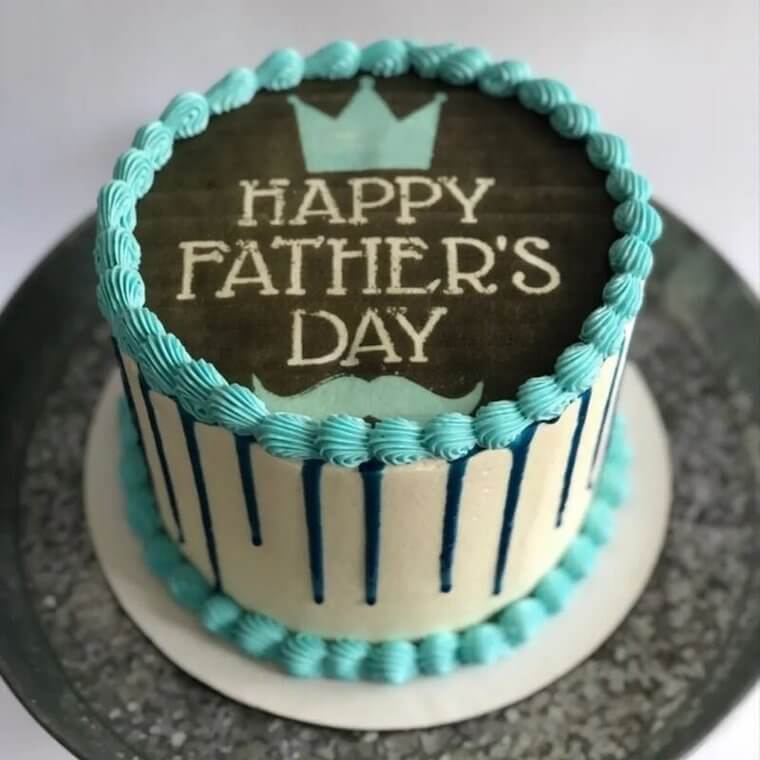 So; on this occasion, and during a father's day celebration, a cake decorator got a phone call that even if it sounds odd, it is not unique at all, as he and other of his bake decorator colleagues got plenty of the same requests; the special request was a cake that read "Happy Father's day Mum"; a cake that surely made a mother very happy, and a cake idea that is looking more like a trend lately.

Titanic Cake
For birthday celebrations it is not odd to receive requests to recreate on cake characters or scenes from different movies or tv shows. It does not matter how young or how old you are, because when it is about birthday celebrations people can get even the most bizarre of requirements and their friends or loved ones are going to do as much as they can to make their wishes come true.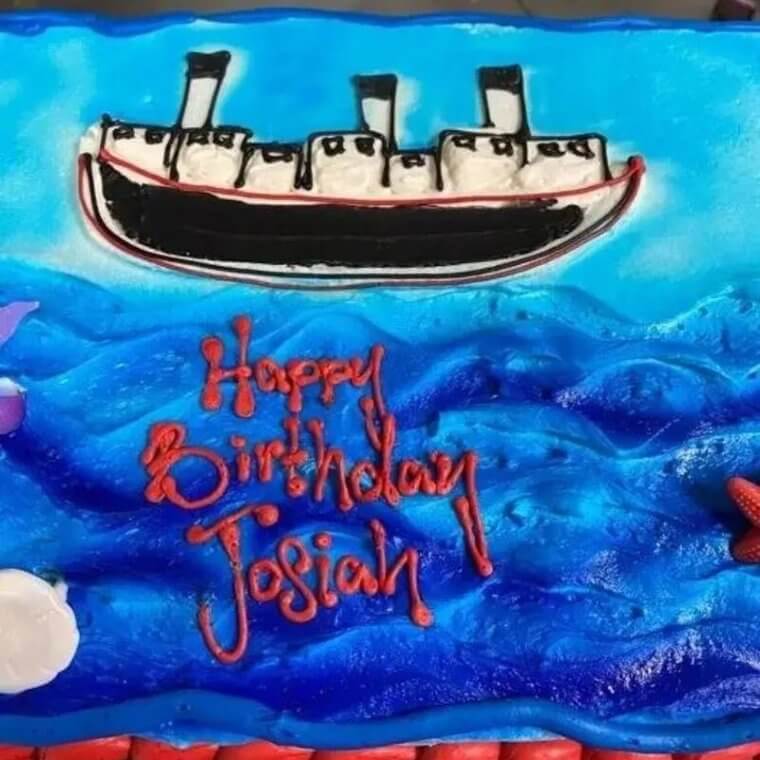 But, on this occasion, the cake decorator got a very bizarre order, because although the customer was asking for a well-known movie on its cake, it is not completely clear why they would ask for something like the Titanic Ship, so; take your best guess, but for the moment our options are either it is the first time that this particular family is watching the film, or they are part of a museum or gallery dedicated to the Titanic. Enjoy thinking about all the different possibilities.

Covid Cake
2020 was the year that brought more changes to the normal routines of people around the world, many celebrations and big events were canceled due to the pandemic; but, it did not stop people from trying to celebrate with smaller groups of people or even just with themselves.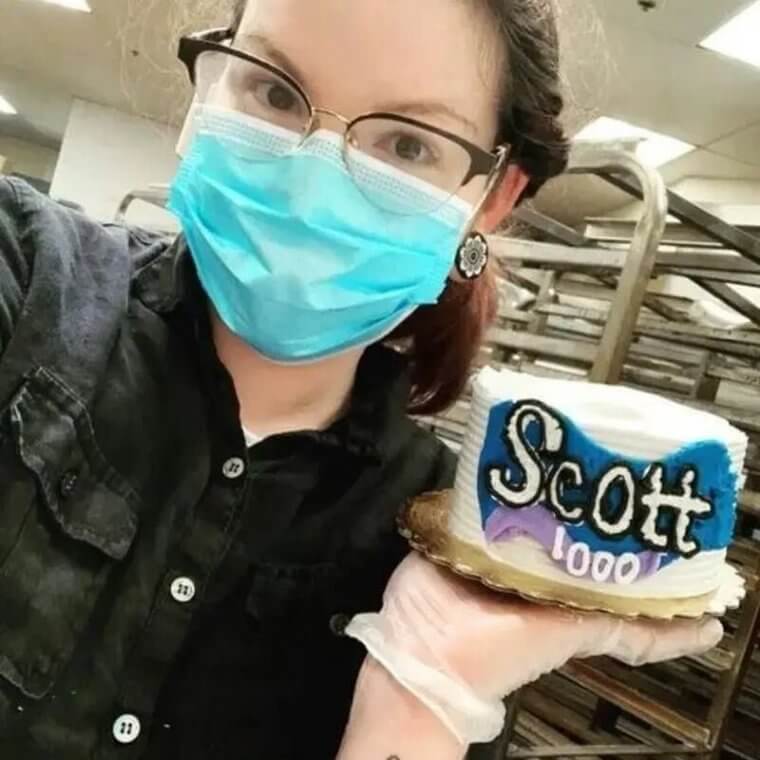 In this case, someone wanted to immortalize one of the most recurring moments at the beginning of the pandemic which was the collective hysteria of people running around and stocking themselves up with essential items, which brought many stores to run out of products like toilet paper. So; this cake decorator, had one of the most bizarre orders to commemorate this moment, and he was asked to bake a cake in the shape of a toilet roll and to put the brand of it on a side, definitely a very unique cake to ask for!

Wrong Name
Birthday celebrations are probably the most profitable source of income for cake decorators, as every single day of the year is someone's birthday and even a simple "Happy Birthday" written on the cake is always on the daily deliveries list of every cake shop.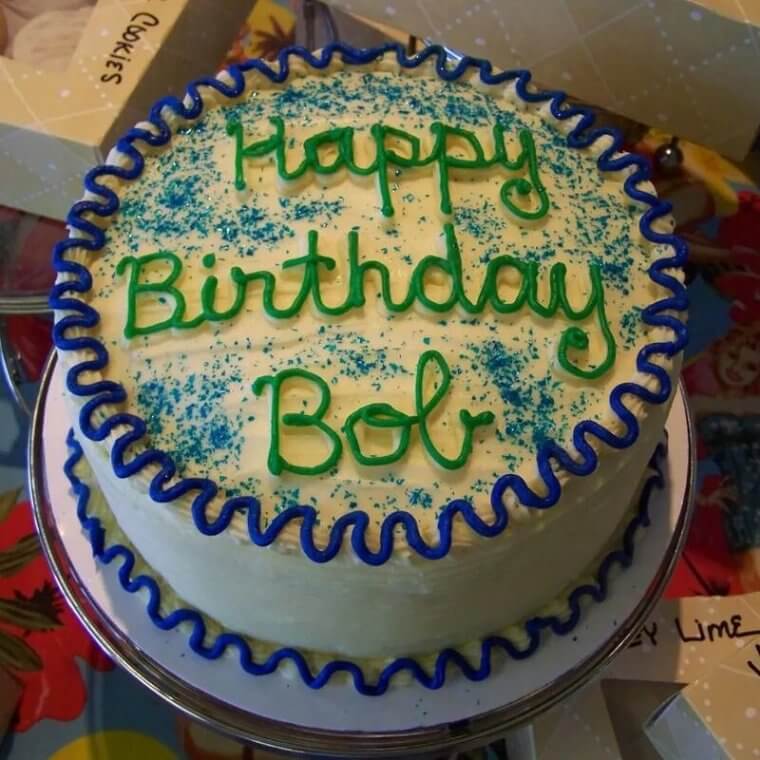 So; for this family, during their daughter's 12th birthday, they went for the simplest of cake just asking to have a "Happy Birthday followed by her name written on it"; however, after collecting the cake and taking it home, they discovered the funniest of situations, their daughter's cake said "Happy Birthday Bob". Fortunately, for this family, the little mistake turned the future birthday celebrations for her daughter into an occasion to ask for more "Happy Birthday Bob" cakes, hopefully for Bob was as hilarious as it was for this family, who has a lot to explain every time that new guests see the cake for the first time.

Cow's Head Cake
Taste comes in all shapes and colors, and what a better example than a non really bizarre but quite original cake request that for sure left the cake decorator wondering what was the final purpose of its creation.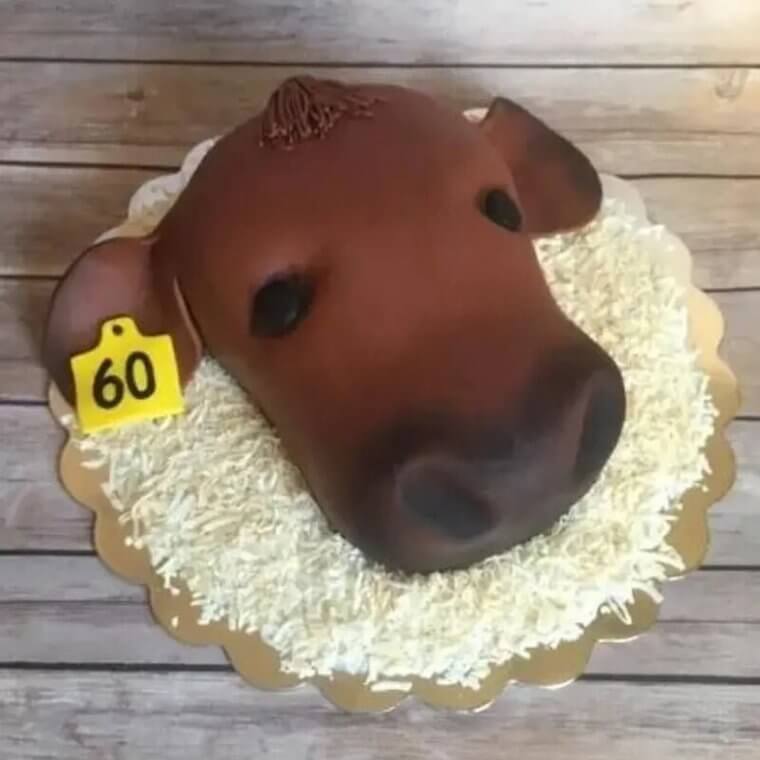 On this occasion, the cake decorator was asked to shape a cake in the form of a cow head and it had to also be placed on a bed of edible hay. The cake looked fantastic as it was quite detailed, however; was it for a kid's birthday party? Did the person that ordered this cake live on a farm? Could it be related to some sanctuary for cows? Or maybe something related to farming projects? Or simply is it for someone that loves cows? probably it will remain a mystery for a while.

Fungi Cake
In case you are looking for some advice to keep people from eating your food or in case you are simply looking for prank ideas, check what this parent did to surprise his little kid and also keep him away from his cupcakes.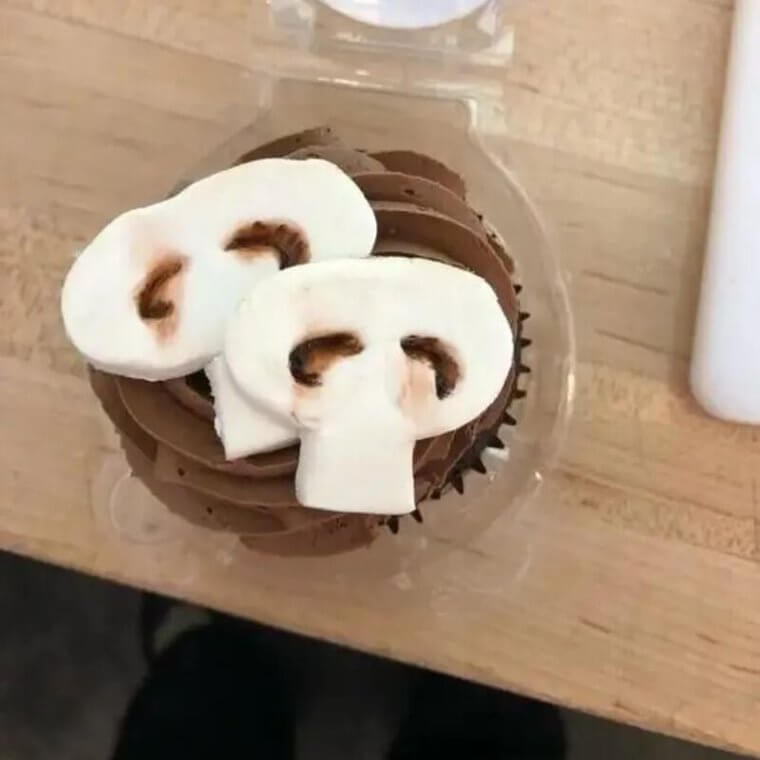 So, this cake decorator received an unusual phone call from a parent asking him to put two fondant mushrooms on top of a cupcake, as his son was an avid mushroom hater, so it would work as a prank and at the same time, it would allow him to eat his cupcake without having to share a bit of it. Surely it was a hilarious joke and hopefully, it becomes a family history worth some laughs in the future.

Olsen Twins Cake
One of the world's most famous twins there is Mary-Kate and Ashley Olsen. Mary-Kate and Ashley have had an amazing career and it is not surprising as they started acting at just 9 months old, the duo combined to play the role of Michelle in the popular sitcom Full House. However; on this occasion, it was not a bizarre order coming straight from the twins but from a quite vivid fan.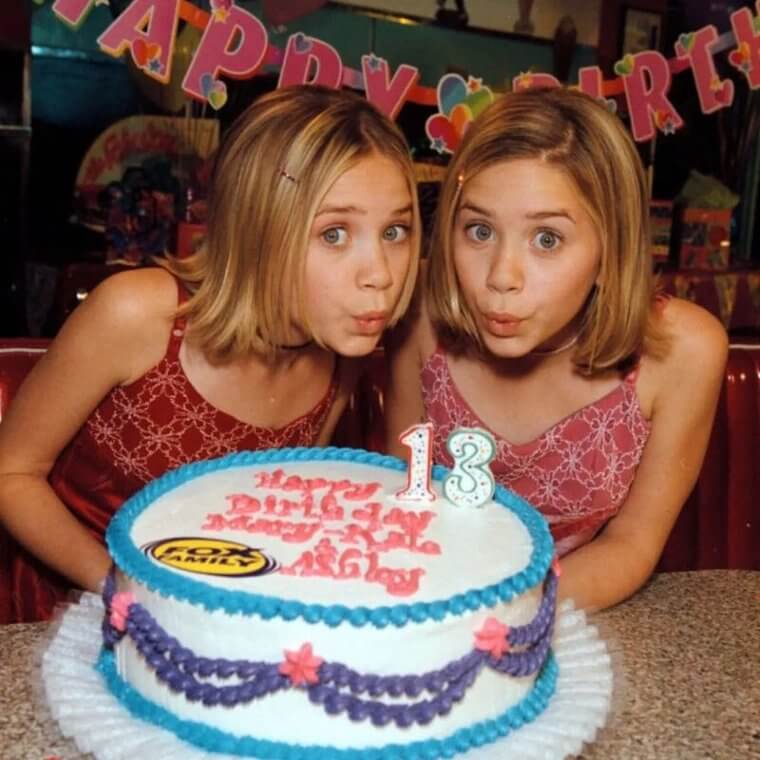 According to a cake decorator, he got one of the oddest requests when he received a phone call from a customer asking him to bake an 18th birthday cake for Mary-Kate and Ashley, but the cake was not for the twins or for little girls that happened to share the same names as the tv stars, the cake was for a man that was throwing himself a birthday party, quite bizarre, right?

Teen Pregnancy
When you are a teenager and especially a teenage woman some situations can be quite scary, but nothing as finding out that you are pregnant, in most cases being a teenager is also a synonym of multiple doubts about what to do with the future and which path to choose for the rest of your lives; also, criticism and multiple ideas coming from various people can get overwhelming especially when trying to take important decisions.

So, in this case, a cake decorator was asked to bake a cake that would help people to celebrate this teen mom and show her some support instead of turning the situation into something negative. Hopefully; this kind gesture helped her to feel a bit better and made the good news for some of the guests easier to digest, literally.

Fetus Cake
When it comes to throwing baby showers celebrations, sometimes family members or even the parents-to-be can get a bit over the top with their imagination and with the requests to ensure that all the guests will remember the celebration forever.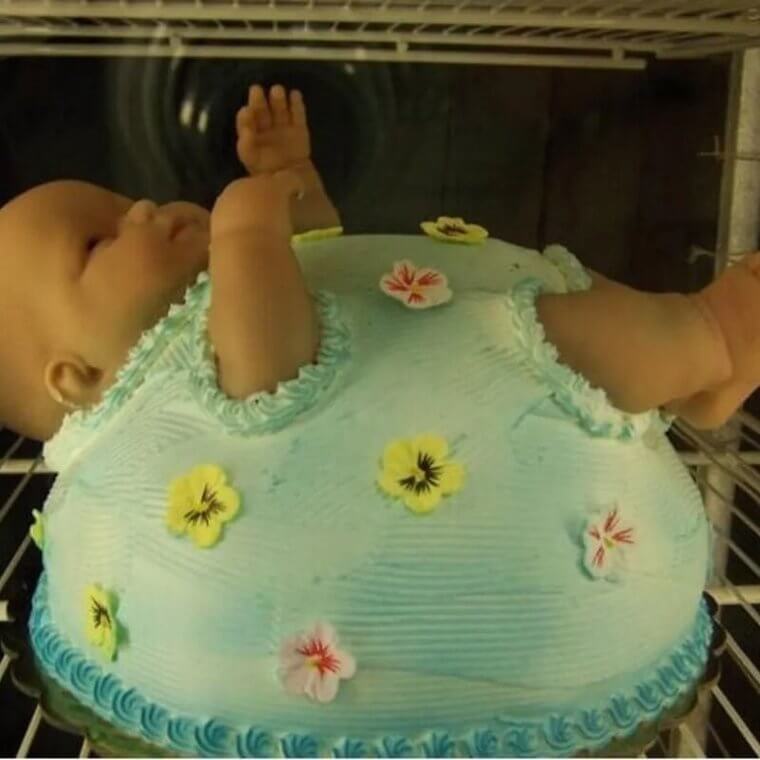 In this case, it was not different, and this very patient and talented cake decorator told people on a Reddit thread about the odd request that he received for a baby shower celebration; so, on this occasion, he was asked to bake a cake with the shape of a baby, but the baby had to look like it was stuck in the cake. Hopefully, parents and family members were thrilled with the results; however, it is hard to imagine if they were able to eat a cake that might have looked quite realistic.

Olympic Failure Cake
After all the delays related to covid-19 and the world coming back slowly into the new normal, it looks like some events like The 2020 Olympics are finally going to be a thing. So; it is a special time for not just heading out the streets or turning on the tv to support your favorite athletes, but also it is the occasion for some odd requests surrounding the sports spirit.

For this cake decorator, it was no different, as he received quite an easy but also an original or just bizarre idea about the Olympics, as he was asked to bake a cake that read "Olympic Rings" instead of putting the actual rings on it. This cake supports the phrase that "the customer is always right".

Another Apology Cake
Cake decorators get some great stories from their experiences decorating and personalizing cakes. One post online told the story of someone who requested a cake for their significant other with a unique message. According to the poster, the icing message was supposed to read "Please forgive me, she didn't mean anything".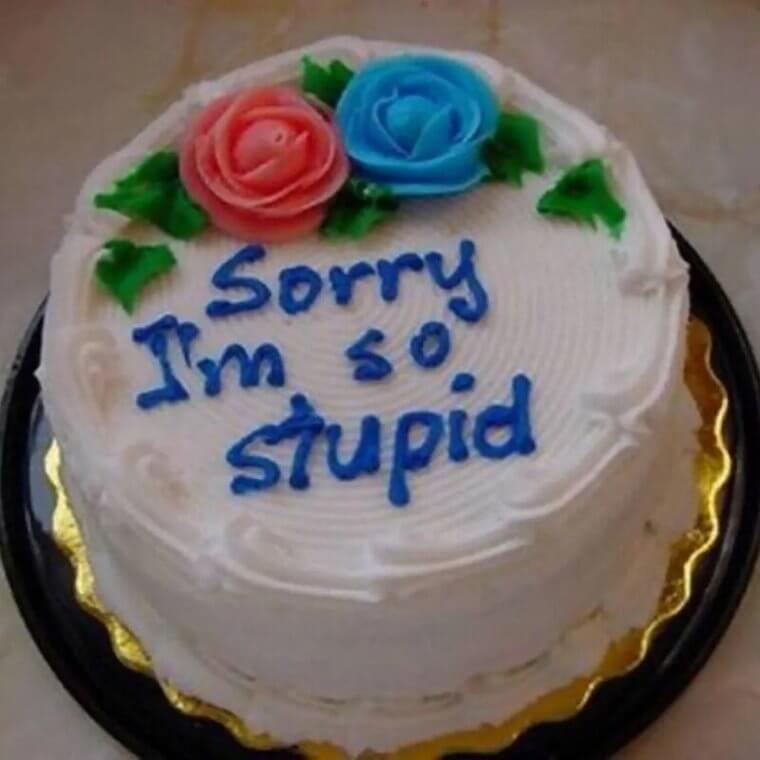 While the sentiment of giving your partner cake to make up for something you've done wrong is noble. It doesn't seem likely that the partner is going to forgive something as major as infidelity, just because they were asked to via a cake and some icing. It is more advisable to maybe not cheat on your partner in the future, and save your cake money for happier occasions.

Diabetic Cake
Cakes are a nightmare for people with people who suffer from diabetes. Cakes are often packed with high levels of sugar, making it a very tricky obstacle for those who have to manage their diabetes diagnosis. Given that cakes are often passed out at events that are both communal and supposed to be happy, rejecting a slice of cake can sometimes be awkward, especially if you don't want to go into the medical reasons why you shouldn't have any.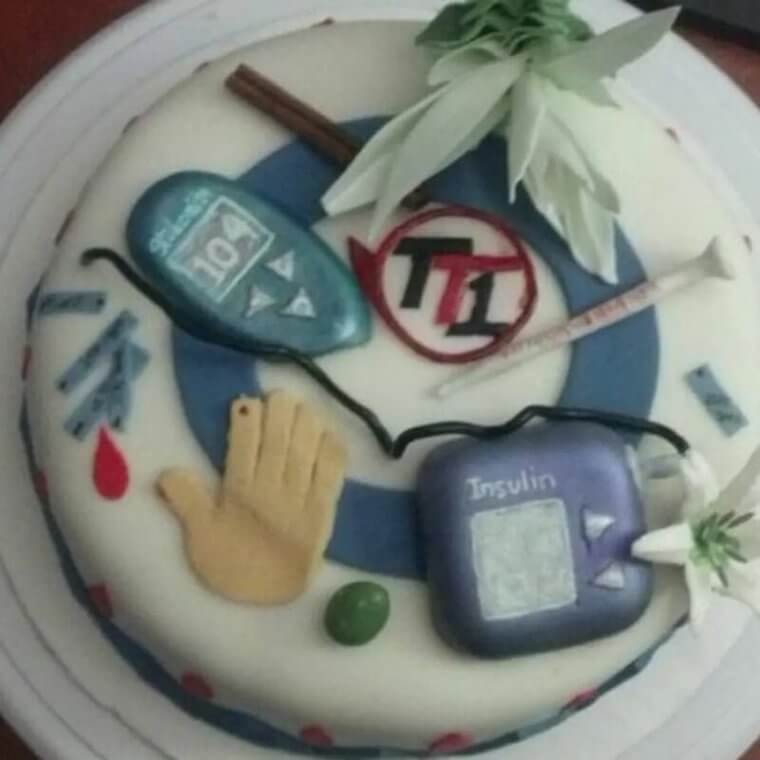 While the cake in the photo is decorated with all sorts of diabetic-related imagery, including an insulin dispenser, a blood sugar monitor, and a pricked finger. This isn't the most shocking diabetic-related cake. According to a poster online, they requested a cake that read "by 2030, 50% of Americans will have Type II Diabetes". Type II, as opposed to type I, is often contracted through poor dietary choices and lack of exercise. It is commonly associated with morbid obesity and presents significant health risks.

Work Sending Off
A new type of cake that has been created is the cake for people that are leaving a place of work. The cake is often presented for people to share on their last day and more often than not has a humorous but also a harsh message. Some of the requested messages on these cakes include words like "traitor" or "we won't miss you when you are gone" written to people who worked in the company for several years.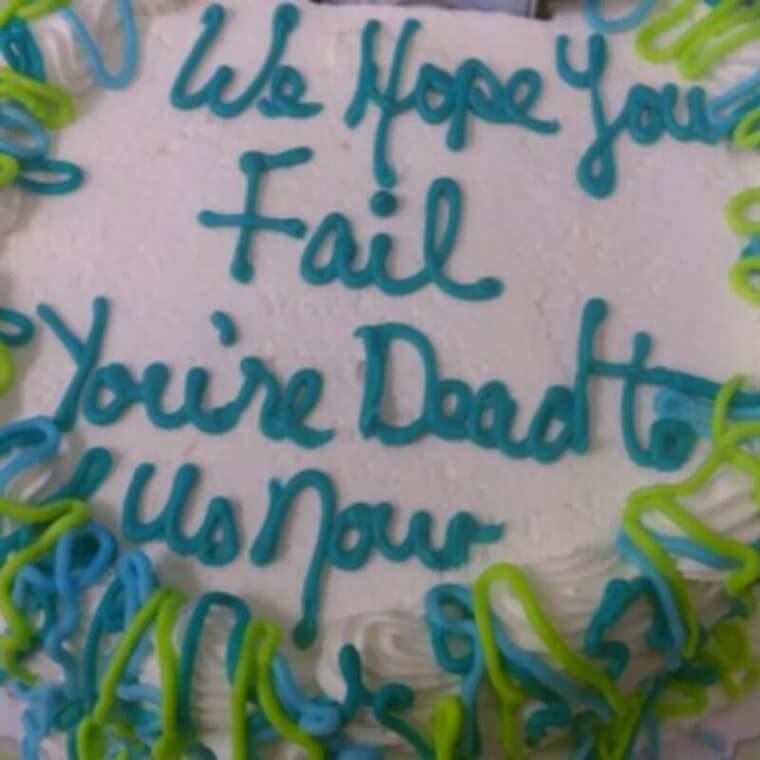 This cake has a double blow as the co-worker that ordered this cake not only hopes that their soon-to-be-former colleague fails at their next endeavor, but also that they are "dead to us now". This doesn't seem like the nicest way to send someone who worked alongside you for years off to their new job.

Allergies
Allergies are the worst, especially when it comes to food allergies. As a result of the advancements of medical testing, and changes in the environment, we now live at a time where awareness of food allergies is at an all-time high. It has gotten to such an extent that peanuts and peanut snacks are banned from certain schools and airplanes due to the unknown nature of allergies and sensitivities.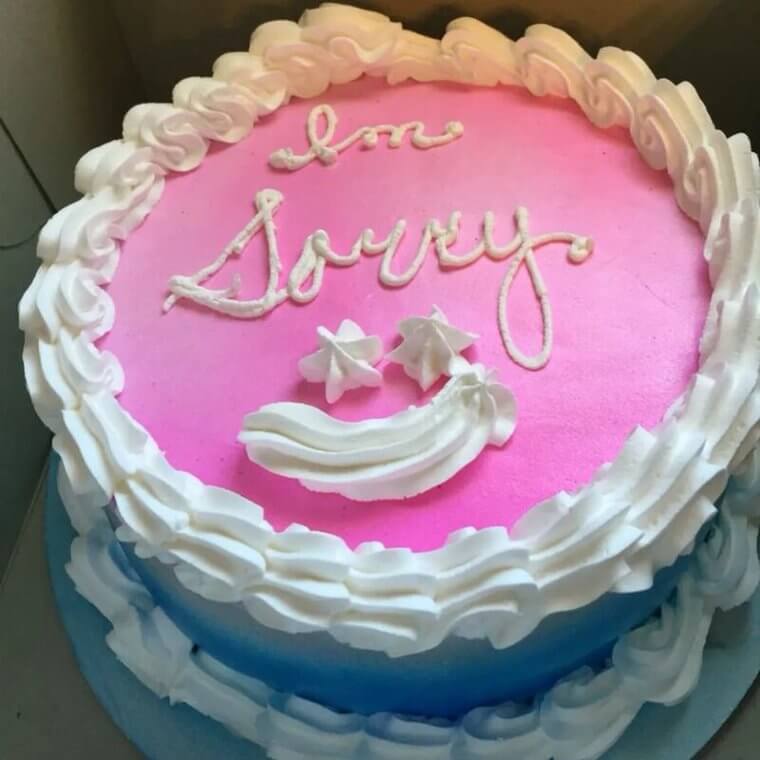 Cakes have not been spared from the epidemic of allergies that has seemingly gripped the world. Foods that can trigger allergic reactions include milk, flour, gluten, food coloring, and eggs, which are central to the composition of many cakes. Someone even once got a cake that wished to say "Sorry to hear about your flour, gluten, milk, egg, butter, sugar, and food coloring allergies" written in the icing of a cake for their friend.

Hate Cake
Cakes are traditionally reserved for happy occasions, like a birthday, or a wedding. However, the growth of the cake industry has created a rise in passive-aggressive cakes. Many cake designs seen on the internet have often been decorated in a manner that would be best described as snarky at best, and mean at worst. Lots of cakes now have horrible messages written in icing, and bakers seem to have a knack for creating these cakes to the instructions of their customers.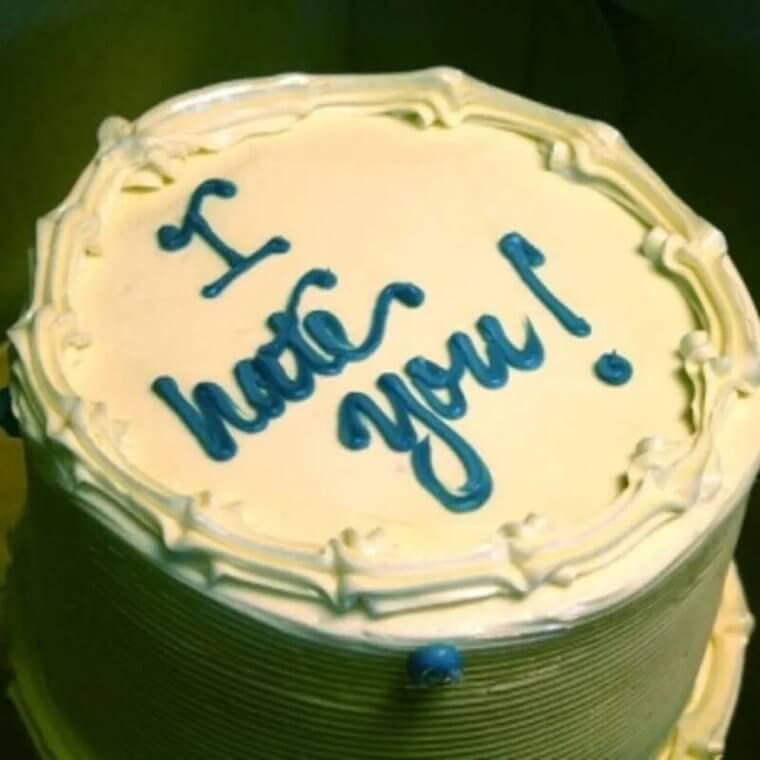 It seems like a strange thing that you can hate and detest someone so much, but at the same time buy them a cake. The seemingly bi-polar nature of these cakes has created a world in which there is a myriad of snarky messages creatively carved into cakes that look incredibly delicious but carry a hateful message at the same time.

Cat Cake
Crazy cat ladies seem to be prevalent in popular culture these days. Everyone knows about the stereotypical crazy woman that has too many cats living at her home. These people tend to seek the company of their feline companions over that of humans, and who can blame them. However, something also has gone wrong to lead it to get to the extent where their house begins to smell like cats, or worse, kitty litter.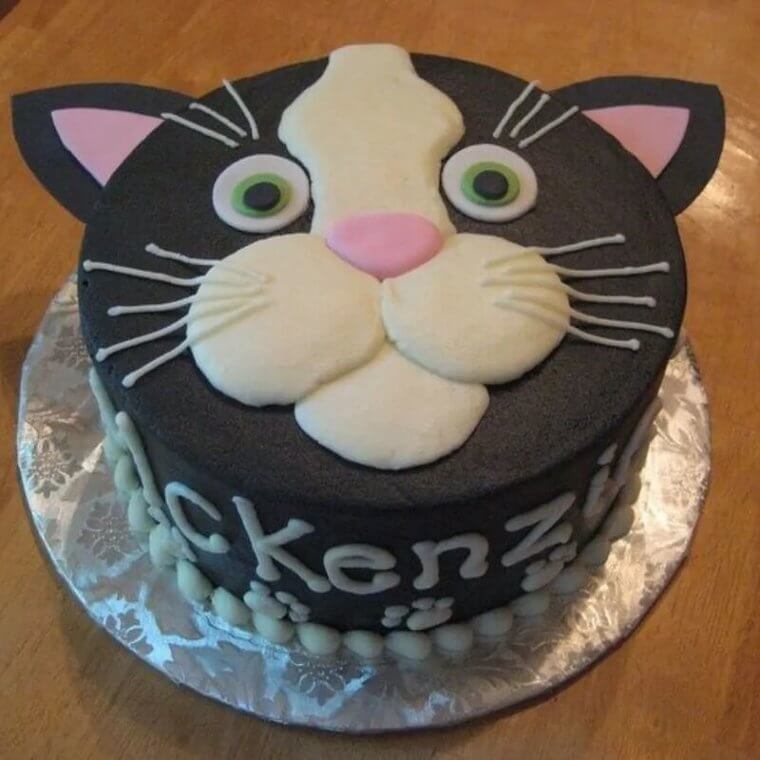 They seem to exist in real life as well according to the story of one cake decorator. The baker claimed that a customer wanted to order a cake celebrating the birth of her new cats. According to the description requested by the customer, the cake should accurately depict the cat in mid-labor. The customer also offered to send the baker a video for reference to get the surroundings just right.

Cake Code
For those unfamiliar with programming languages, the following message will seem a little strange but it is completely logical. The message, written in code, is wishing Stu a happy birthday message in icing. The cake type is listed as birthday, and the message Happy Birthday is embedded into the script.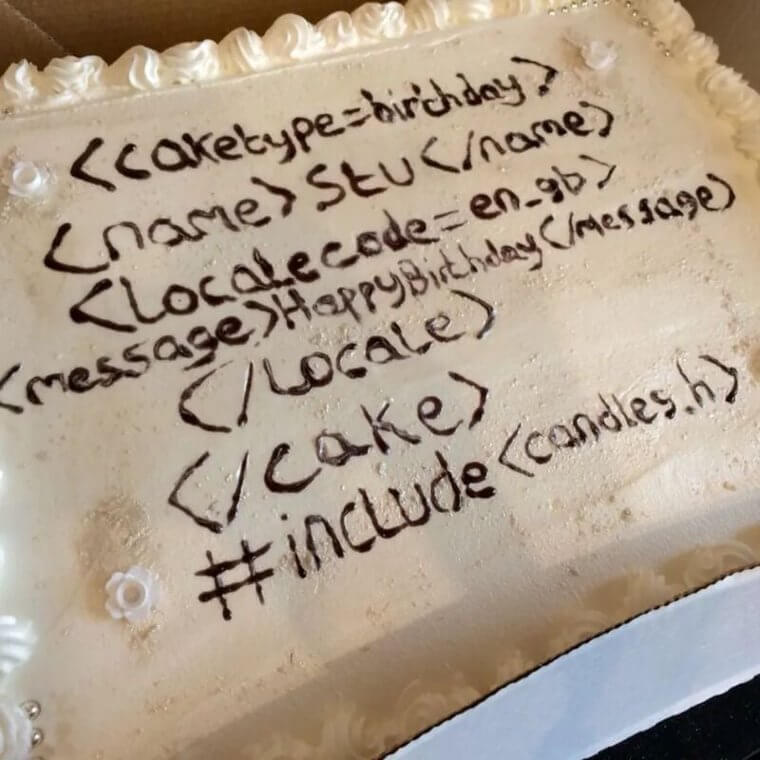 The cake also includes the name of the birthday celebrant, Stu, and the language of the message. The cake is also supposed to include candles, but that feature hasn't been added yet. This cake is either for someone that works as a programmer or is a massive programming nerd.

Literal Decorations
Cakes will often come with prepared decorations or a design of some kind. However, there is a growing amount of cake makers that will be able to create custom cakes to fit the descriptions of their customer's requests. Sometimes customers will request a unique image, design, or even something written in the icing on the cake. This means that cakes can be personalized for birthday parties or whatever the cake-based event is for.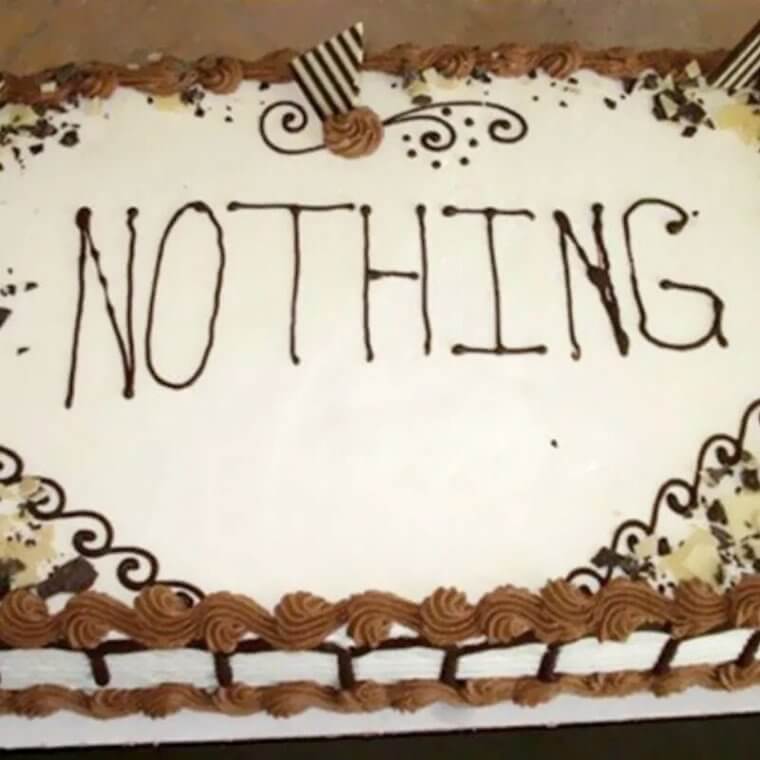 This cake decorator decided to take the instructions literally, perhaps even to the detriment of the cake. The cake decorator was given the instructions to write nothing on the top of the cake. Instead of not writing anything, the baker wrote the word "nothing" in large letters across the top of the cake.
Zombie Cake
This zombie cake is from a sixth birthday party, but would also be perfect for a Halloween party as well. The head of the zombie is depicted as emerging from the ground with gummy worms crawling out of one of the empty eye sockets, it also has a spider and various buts crawling around. Not exactly what you would imagine would be an appropriate cake for a sixth birthday party.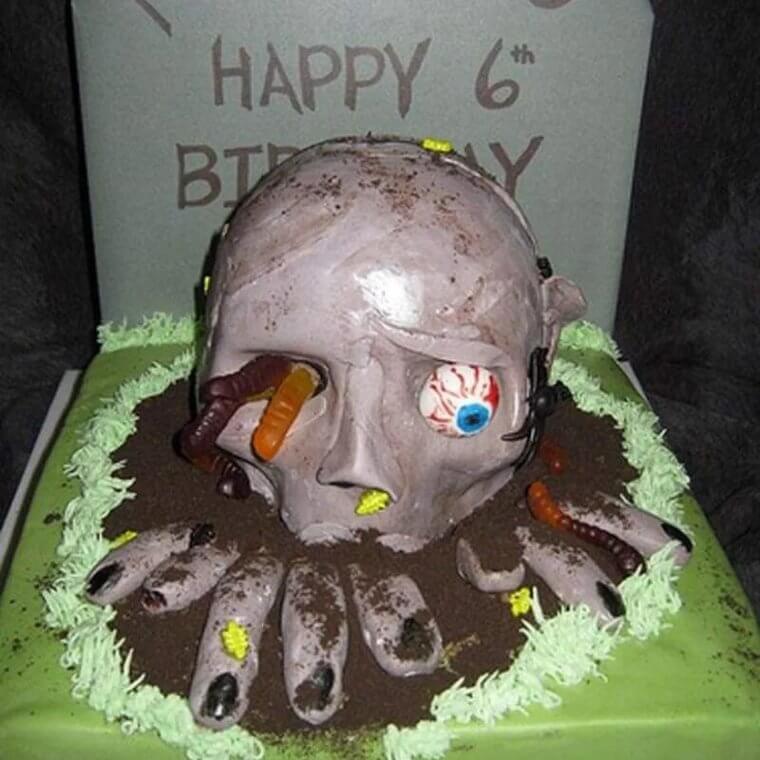 Not only does this cake not look particularly appetizing but it also looks scary as well. Perhaps the tactic here is to make the cake look so scary and revolting that no one wants to eat it, making more leftovers after the party. 

Star Wars Princess
In 2012, Walt Disney purchased the production company LucasFilm which included the franchises of Star Wars and Indiana Jones. The move came as Disney sought to expand its ownership of content as it got ready to launch its massive streaming platform Disney+ in November 2019. After its initial launch, Disney has expanded the reach of the platform to reach North and South America, Western Europe, Scandinavia, Japan, Australia, with further launches confirmed for South Africa, Eastern Europe, and Israel.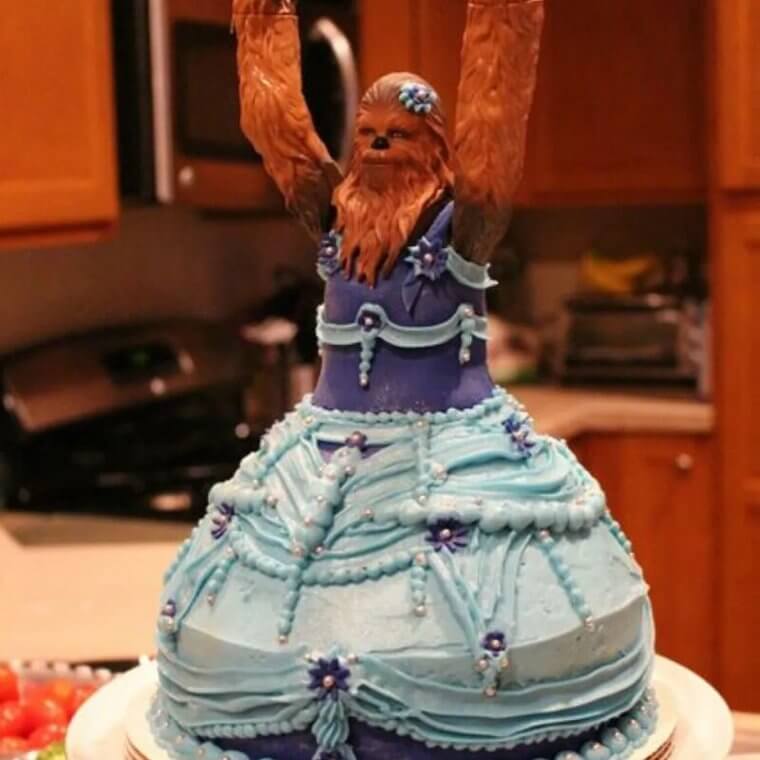 This cake is a crossover of two Disney-owned productions. The dress seems to belong to one of the many Disney princesses, like Cinderella. The top of the decoration is unmistakable the hairy head and arms of popular Wookie Chewbacca from the Star Wars franchise. The cake looks as if Chewbacca was transported from the Star Wars franchise and turned into a classic Disney princess.

In Green Cake
Cake makers and decorators need to follow the instructions as requested by the customer. There may be a variety of reasons that instructions are specified when designated on a cake order. Maybe it's a preference of the birthday person, perhaps it's for medical reasons. Either way, the person that designed this cake went a little too literal when they designed the cake and were not following the instructions as intended.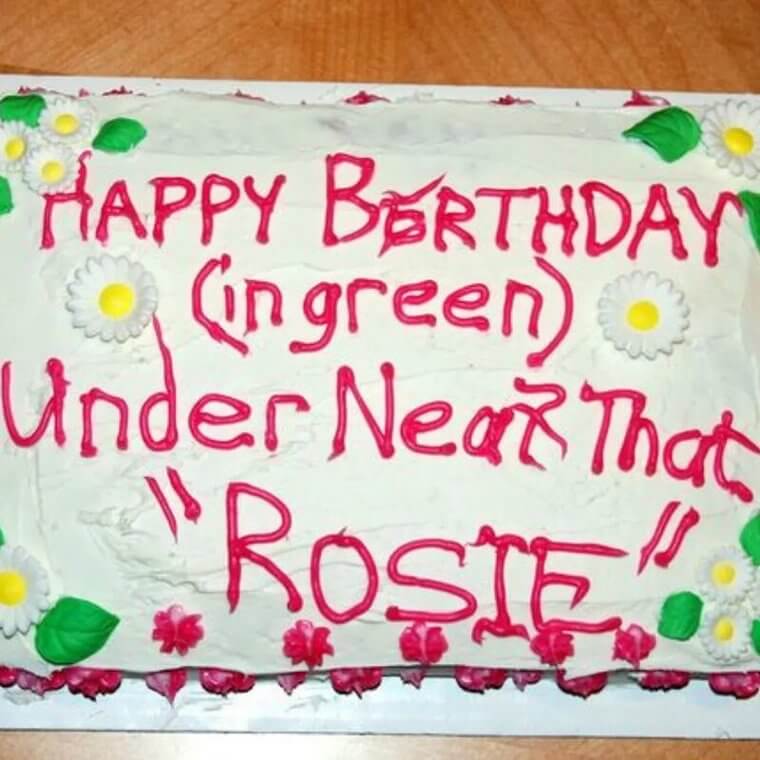 The decorator wrote, in pink icing Happy Birther (in green) Under Neat That "Rosie". The instructions stated for Happy Birthday Rosie to be written on the cake without the inclusion of the extra directives and in green icing not pink. In the end, the people received a rather literally decorated cake instead of the simple design they were hoping for but it ended in some hilarious cake.

Adoption Cake
Finding out that you have been adopted and the family that you've come to know isn't your biological family can come as a shock. While it doesn't make a difference, and the family that raised you will be the people you regard as your true family, it's best to broach the subject with grace and tact. What isn't recommended is to break the news via a cake-like has happened here.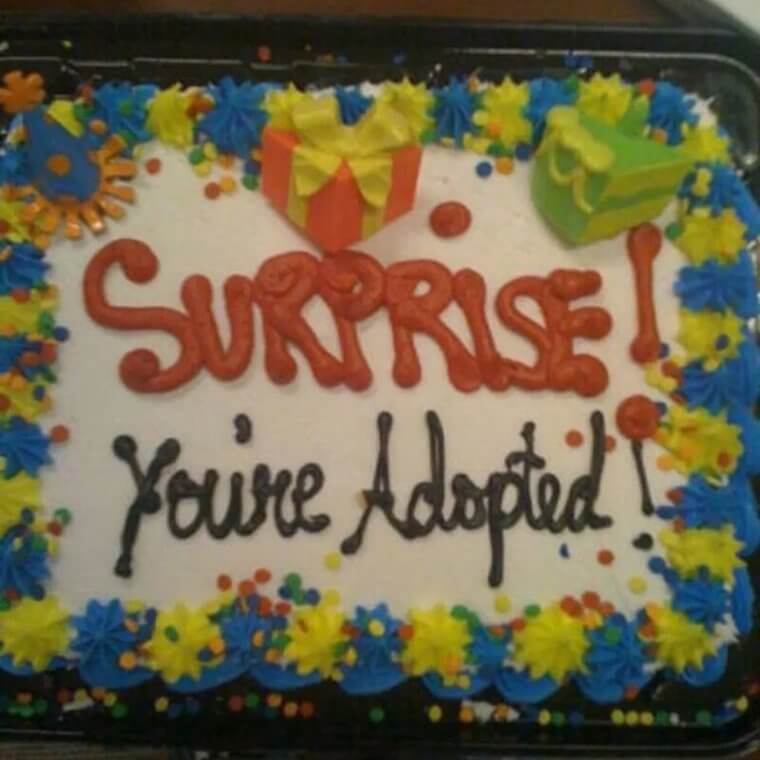 The cake, which seems like the idea of a cruel sibling, reads "Surprise! You're Adopted!" which would not be a fun thing to read on your birthday cake, especially if you were unaware of the situation and it turned out to be true. However, most people with older siblings were likely told that they were adopted at least once in their life.

Wetting The Bed Cake
Another cake in the growing series of apology-based cakes. This cake is saying sorry for peeing in the bed of the recipient. It is unclear as to whether this cake was given by a child or an adult, though either way, it sounds unfortunate. Perhaps it was a sleepover gone wrong, perhaps someone drank too much water before bed and couldn't hold it. A cake doesn't seem to make up for a ruined mattress, blanket, and sheets though.

While it doesn't necessarily make up for the pee in the bed, at least this will make them feel better, along with some new sheets and a clean blanket. Nothing will truly remove the memory of someone else peeing in your bed though.

Lion King Cake
Having a child's birthday cake depicting a scene from the popular Disney movie The Lion King is not overly surprising. The movie is incredibly popular with many children from the 90s and beyond. What is surprising is the choice of the scene depicted in the cake. The cake shows the scene where Mufasa dies and the young Simba is seen mourning over his father's recently dead body.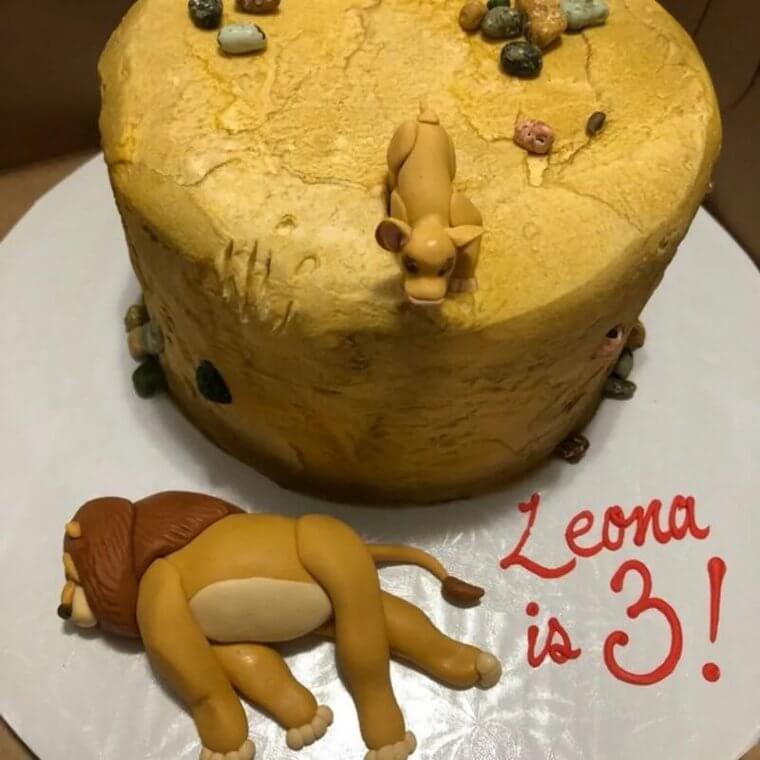 The scene was a crushing one for most children who watched it in the movie, and it still hurts seeing it in cake form. However, the reason that this scene from the movie was chosen was a tactical one by the sneaky three-year-old Leora. According to the girl, via her parents, the scene was chosen because it would make most people sad and not want to eat the cake, leaving more cake to be left for her after the party.

Dream Cake
Some cakes are designed to the exact specifications of the request. Interestingly enough, given the fact that the cake is for a four-year-old child, the image on the top of this cake is inspired by a beer called Fantasy Factory made by the Karben4 brewing company. The original photo on the case features a cat, holding a gun, riding a unicorn, breathing fire, in front of a rainbow.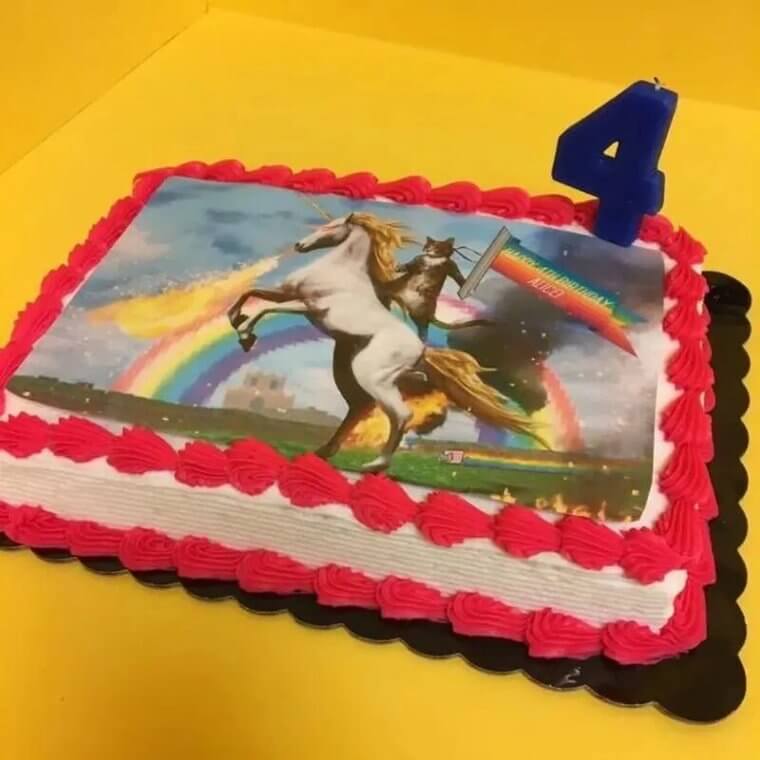 Despite the adult image, the cake decorators have done some work to slightly alter the image to make it more kid-friendly. Instead of holding a pistol, the cat is now holding a banner that reads Happy 4th Birthday Alice. Thankfully most of the other parents are probably not intimately familiar with the Fantasy Factory beer, but it wasn't missed by eagle-eyed people on the internet.

Hulk Princess Cake
The Incredible Hulk is one of the most popular members of the Marvel Comics and Marvel Cinematic universe. The Hulk has been played by a variety of actors, including Edward Norton, Eric Bana, Lou Ferrigno, and Mark Ruffalo. This is probably a position that the Hulk is not used to being in.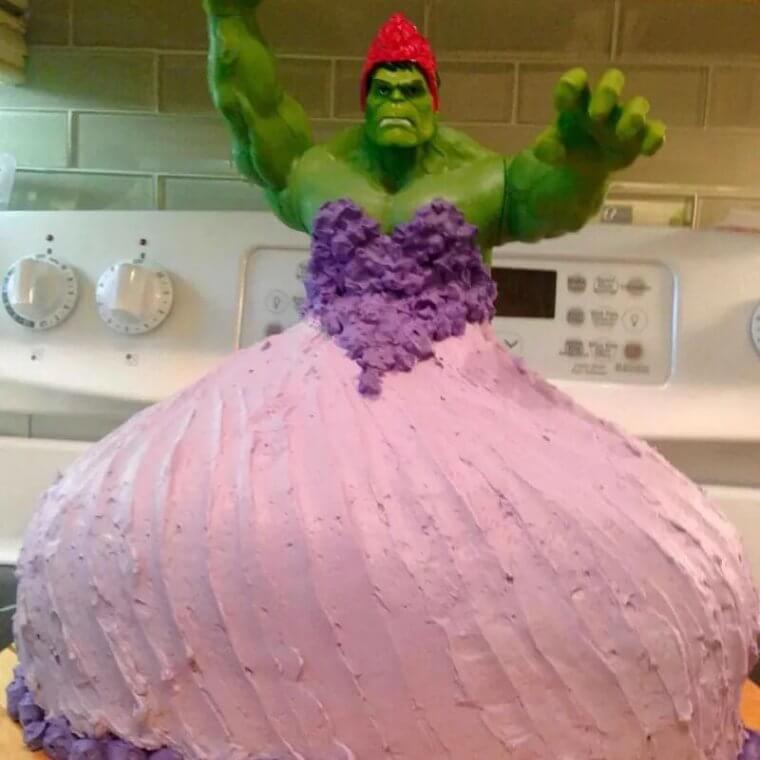 The giant green superhero is not only placed on the top of a bright pink cake but is also wearing a red tiara and a purple blouse made of icing. The bottom of the cake has been shaped into a billowing pink dress, which is wildly different from The Hulk's usual attire of ripped shorts. However, the pink dress suits the Hulk, and maybe this version of the costume can be adopted into the comics or movies going forward.

The Chase Cake
The Chase is a popular British quiz show which first started running in 2009. The show has several different rounds with the final chase being the final round of the game and is the deciding round of whether the participants keep the money or leave with nothing. The final rounds will see people face off against a group of intelligent people referred to as Chasers.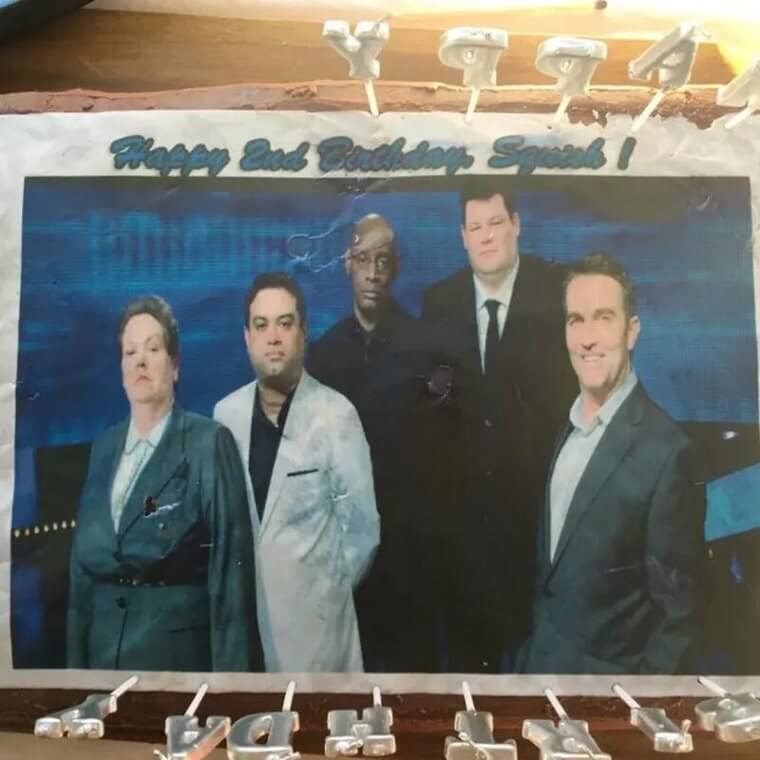 The fact that fans of the show would request a cake decorated with the chasers is not surprising. What is surprising is that the fan of the show is only two years old. Two years old is a very young age to be watching an intense quiz show like The Chase, let alone following the game and requesting that their birthday cake with the Chasers faces.

Dr. Who Cake
Getting a cake for two people, or one person with very different interests. How do you make a cake for lovers of sci-fi and princesses? This cake decorator has nailed a cake that represents all the cross-section of people who are fans of fairy princesses and the classic British sci-fi series Dr. Who.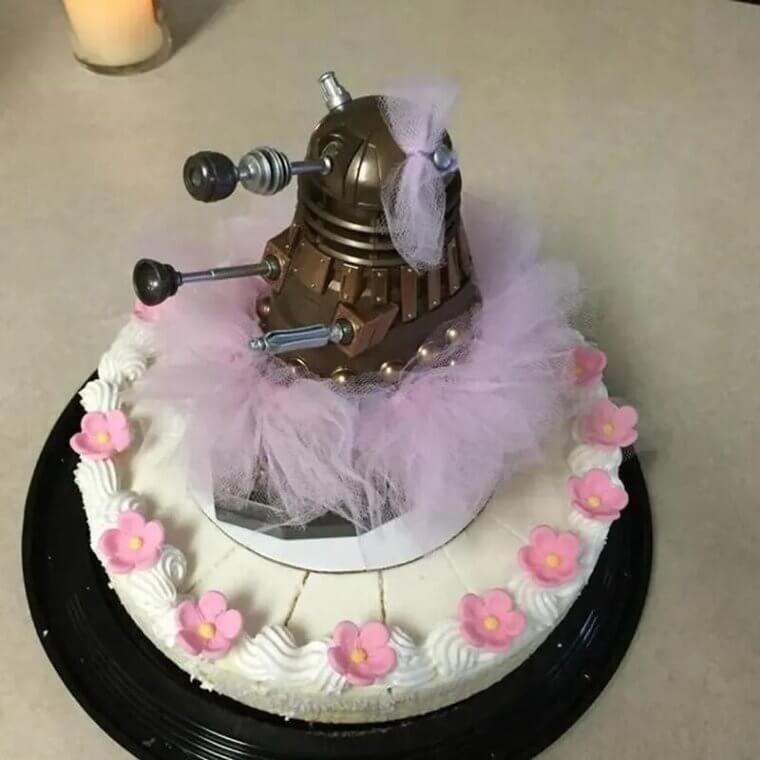 For those unaware, or that simply don't recognize it, the robot placed in the middle of the cake is a robot called a Dalek from the doctor who series. The Daleks are a race of robots who travel around the universe seeking to destroy other races. Though, given the ambiguity of the crossover perhaps the Dalek was drafted in at the last minute in the place of a different robot princess.

Toilet Paper Cake
The point of a cake should be that it's appetizing, that certainly hasn't been the case for many of the cakes on this list. This cake both looks unappetizing and also sends a humorous message at the same time. Not only is the cake in the shape of a roll of toilet paper, but also pokes fun at Greg by calling him old at the same time.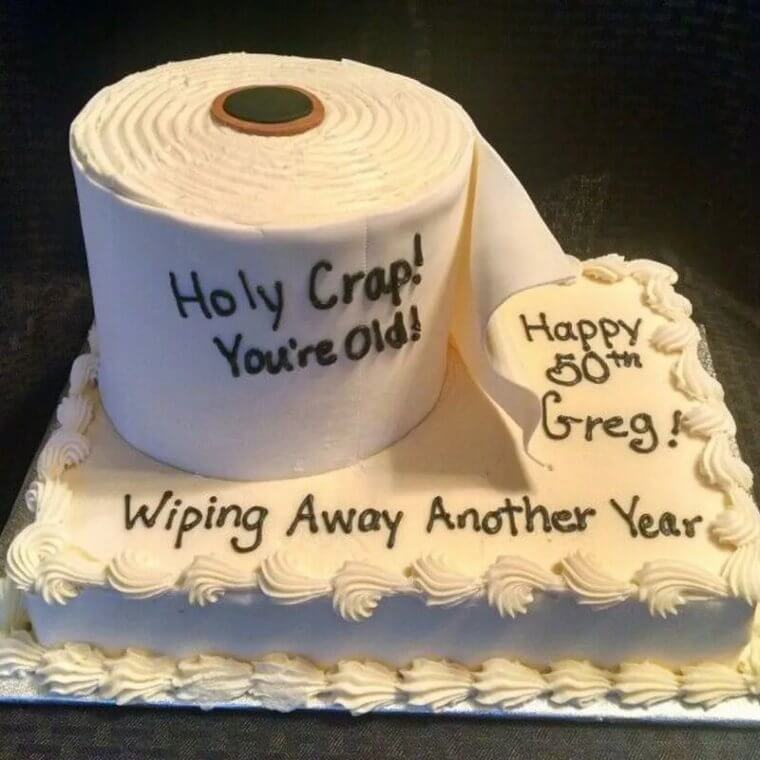 While it probably wasn't amusing for Greg to be called old, no doubt his friends got a laugh out of the cake. Despite looking like a roll of toilet paper, the cake was probably delicious and looked incredible considering they got the final ply of the roll to flap like a real roll of toilet paper would. Thankfully the decorator didn't go the extra step and add some realistic-looking poo to the toilet paper to boot.