Funerals are usually all the same—Attendees arrive in black and join the family in a somber ceremony, and close ones give a eulogy, share memories, and shed tears. This classic way of saying goodbye has been going on for so long; so some people decided to change it up! Who says funerals need to be solemn and dark? Here are the strangest, weirdest, and most creative funerals that happened around the world.
Miriam Burbank
Miriam Burbank was a 53-year-old woman described by her daughters as one of the best mothers in the world. Unlike usual types of moms, Miriam encouraged her daughters to throw parties and accompanied them whenever the venue was far from home. Her carefree and active ways of living her life inspired her daughters to give her a send-off party that everyone would remember for the rest of their lives.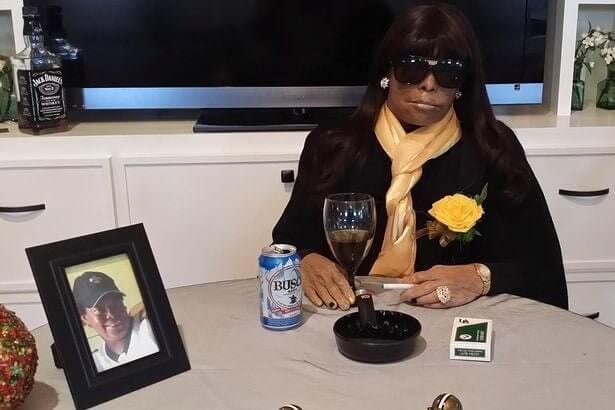 The deceased New Orleans woman held her party for one last time. She was dressed extravagantly and was propped up at a table with cigarettes and booze. Even a flashing disco ball was put in place to make everything more convincing. Relatives and friends supported this funeral idea. According to the daughters, they wanted the funeral tribute to reflect how Miriam had lived her life—always bright and happy. 
Fred Guentert
Fred Guentert was a retired artist for the U.S. Postal Service and a self-taught woodworker. Although the old man hadn't lived like a king, he made the necessary preparations so that he would die like a pharaoh. Twenty-five years before his death, he started carving an Egyptian-themed coffin in the garage of his home and kept on telling his family that one day, he would be laid to rest in it.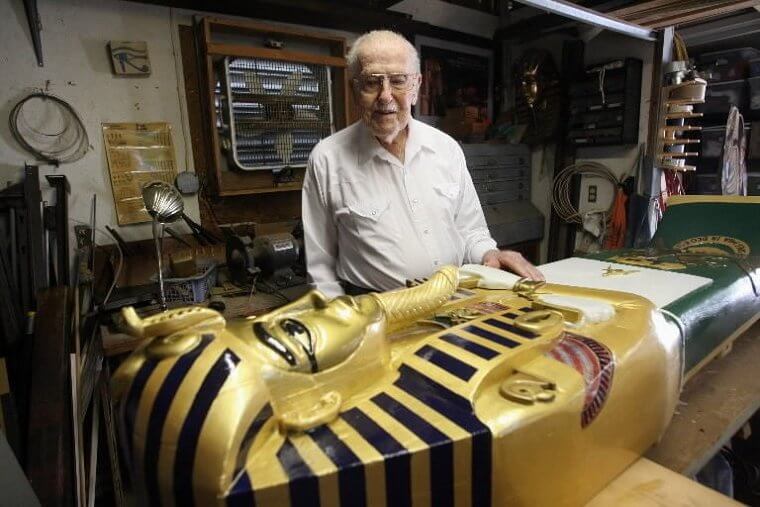 Fred had been a lifelong enthusiast of the Egyptian wonders, especially the Pharaoh's coffin. He tried to find someone who can make one for him but eventually decided to create it on his own. Using cedar, Fred created a 7 feet tall coffin painted in painted red, black gold, and green. The coffin weighed almost 300 pounds. Fred finally used his creation when he passed away in 2015 at the age of 92.
Mickey Easterling
Mickey Easterling was a famous socialite, party hostess, and philanthropist from New Orleans. According to the public records, she was 83 years old when she succumbed to death after battling a long illness on April 14, 2014, at her Lakefront home. With a reputation of being a flamboyant woman who always craved attention, her children naturally wouldn't send her off just like the norms.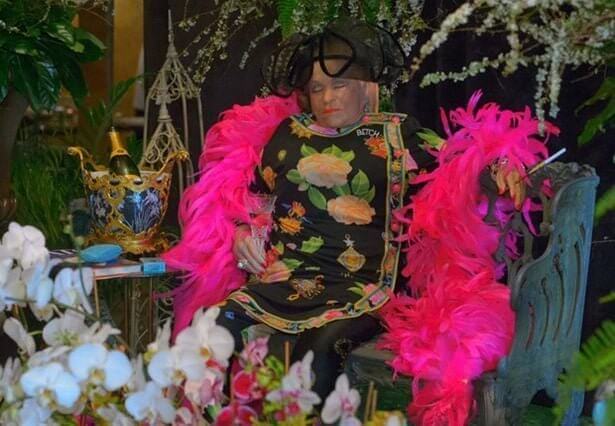 Friends and family attended the wake at the Saenger Theater. Mickey, as she was fondly called, sat on a wrought iron bench at the center of the foyer. She was dressed in her trademark style with an outlandish hat and feather boa and of course—a diamond-studded "Bitch" pin on her chest. She held a champagne glass and on the other hand a cigarette holder. A jazz combo played on the balcony overhead while the attendees plucked champagne from the trays of passing waiters.

Renato Bialetti
If you're a coffee lover, you probably know this famous last name. Renato Bialetti was a businessman who achieved worldwide success out of the Moka coffee makers. It started as a family business, and Renato turned it into an empire. At 93, the Italian coffee tycoon passed away. According to his family, Bialetti's life was defined by coffee, so his three children agreed that coffee would define their father's death as well.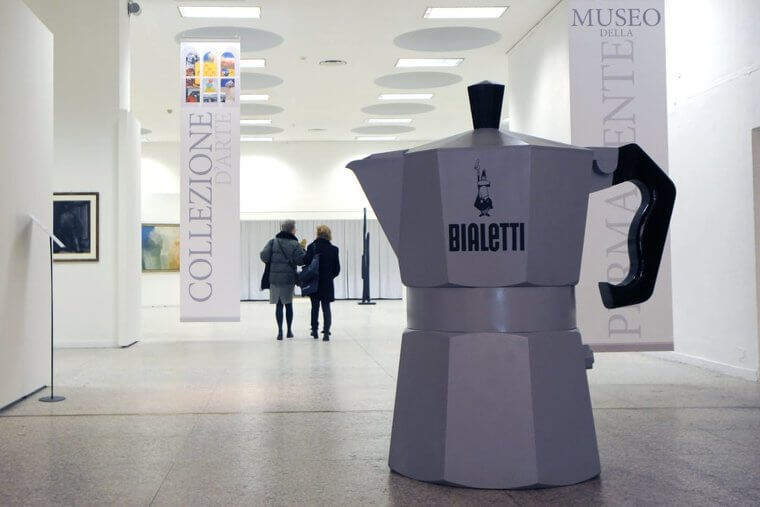 The famous Moka coffee maker is recognizable for its tapered shape. It has a logo of a little man with a mustache. Of course, it was modeled on Renato Bialetti. So, the children ordered the creation of a giant aluminum coffee pot wherein the old man's ashes were placed. The funeral was held in his birthplace, in a Catholic Church in the village of Montebuglio. More than 200 people had actually witnessed the unusual tribute.

Fernando De Jesus Diaz Beato
Described by his family and friends as an extremely happy and active person, the death of Fernando de Jesus Diaz Beato came as a shock to his loved ones. The 26-year-old Puerto Rican was shot 15 times in San Juan by an unknown assailant. The police failed to find any leads. So, the family thought of the best way to remember Fernando for the last time.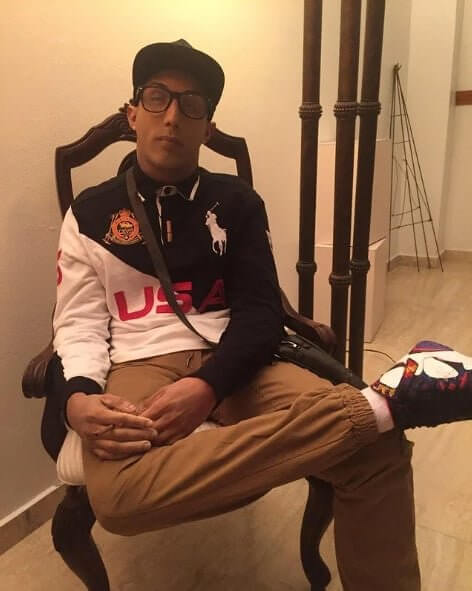 Fernando de Jesus Diaz Beato attended his own funeral sitting on a chair with his legs crossed. He was dressed in his favorite pants and jacket along with his favored shoes. He even had a cigar in his hands. What made this funeral even better is the fact that the funeral service had chosen to leave his eyes open. From afar, no one would even think they are looking at a corpse.

Willie Stokes Jr.
Infamously known as "The Wimp", Willy Stokes Jr. was the son of the late Willie Morris Stokes; one of Chicago's most reputed mobsters. The young man had his fair share of his father's wealth that was acquired through drug trafficking. He was being prepped to inherit the position and business of his father when he was murdered on the steps of a motel.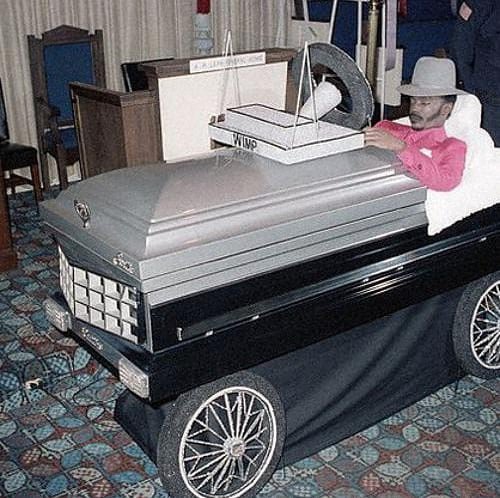 Naturally, his father was enraged. William was only 28 years old when he was gunned down by suspected drug rivals. Back in the day, it was not common to have a unique kind of funeral. However, the grieving father wanted his son's wake to reflect the lavish lifestyle he had. Willie Stokes Jr. was propped up in the driver's seat of a customized casket that resembled a Cadillac. Between his diamond ring-laden fingers were $100 bills. The license plate bore his nickname as well.

Lionel Batiste
Lionel Batiste was a famous jazz and blues musician. He was only 11 when starting his musical career and for decades. He was fondly called by fans 'Uncle Lionel'. Naturally, when he passed away, many people wanted to see him for the last time. But when they did, they knew for sure they would always remember him standing, exuding his signature man-about-town finery almost effortlessly.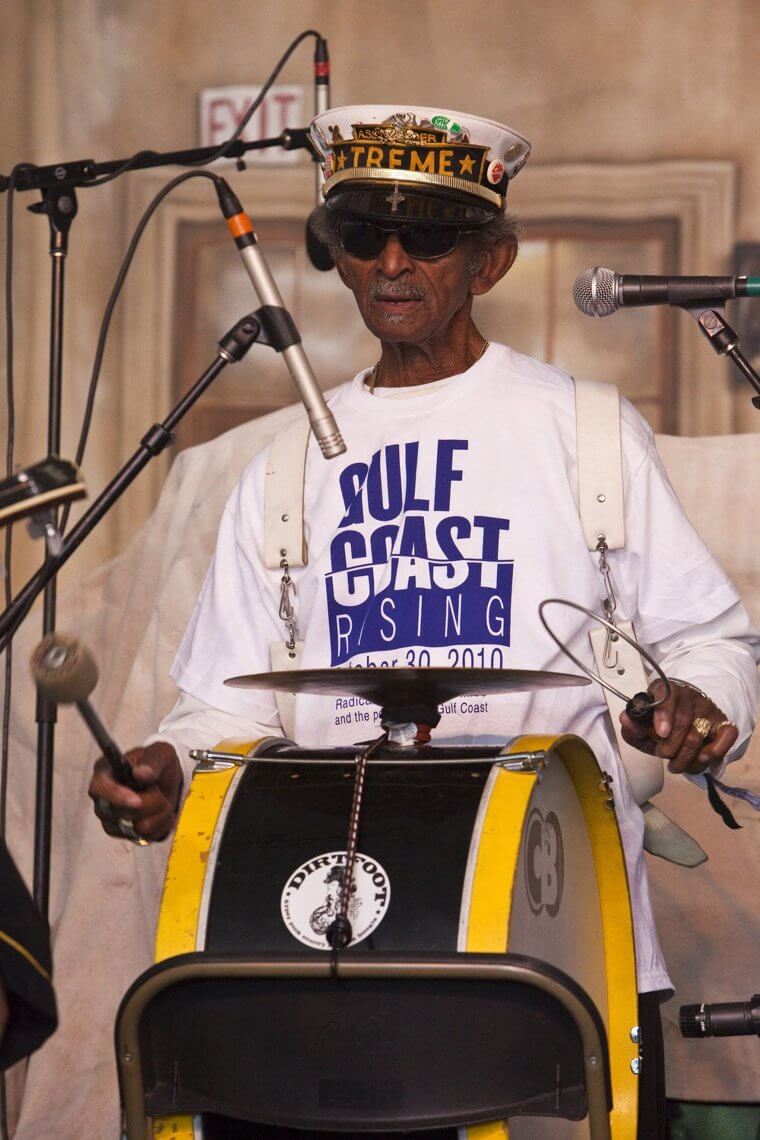 The unique wake was arranged by Lionel's son. According to him, he made a promise to his father that he will send him off real good. Instead of having him inside a cypress casket, the son ordered the funeral service to dress him in a sports coat, ornate necktie, and matching pocket square. The outfit was completed with a bowler hat and sunglasses. Of course, his bass drum and his Treme Brass Band uniform were beside him. Almost everyone who had seen Uncle Lionel at his funeral thought they were looking at a mannequin.

David Morales
David Morales was another man from Puerto Rico who was gunned down by unknown assailants. He was only 22 years old when he was taken away from his family. Everyone who loved him had the same thing to say about him –he was a die-hard fanatic of motorbikes. When he was still alive, David had the chance to say how he envisioned his send-off party. He wanted his family to remember him riding his favorite motorbike.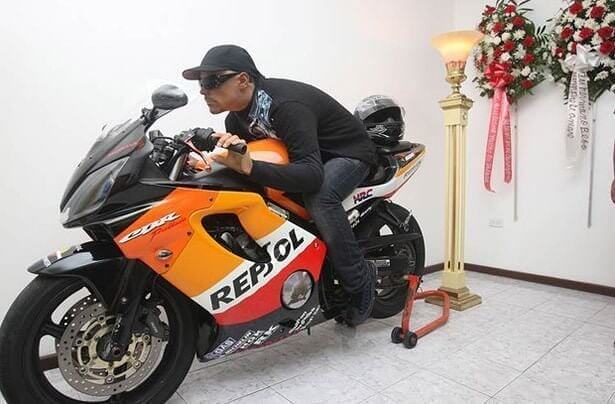 During the three-day wake, the grieving family had made the necessary preparations and arrangement so that David would have his final wish. After the body was embalmed, he was dressed in blue jeans and a riding jacket, complete with sunglasses and a black baseball cap. His body was then positioned astride his treasured motorbike. The funeral service did an amazing job as David looked as if he was riding at speed down the road. The people who attended his wake even posed for a picture of his corpse.

Christopher Rivera Amora
Christopher Rivera Amora was a Puerto Rican professional boxer who had a record of 5-15  in the 130-pound weight class. He was only 23 years old and at the height of his career when he was shot dead in the city of Santurce. Unfortunately, no one was arrested for his death. With the rising funeral trend in Puerto Rico, his family gave him a kind of wake that will acknowledge his boxing career. The unusual tribute given to him was considered one of the most extravagant wakes to date.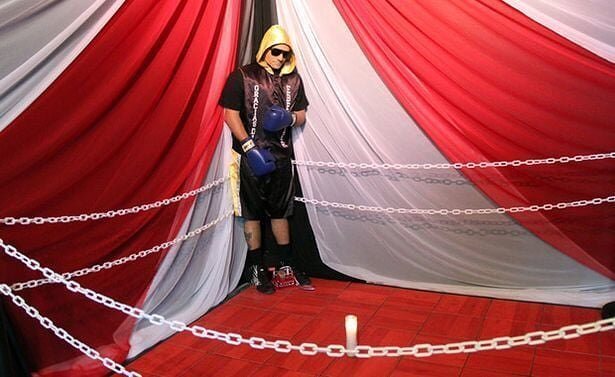 Christopher Rivera Amora was a Puerto Rican professional boxer who had a record of 5-15  in the 130-pound weight class. He was only 23 years old and at the height of his career when he was shot dead in the city of Santurce. Unfortunately, no one was arrested for his death. With the rising funeral trend in Puerto Rico, his family gave him a kind of wake that will acknowledge his boxing career. The unusual tribute given to him was considered one of the most extravagant wakes to date.

Sarinya "Anne" Kamsook
Sarinya "Anne" Kamsook was a young and beautiful woman from the province of Suyrin in Thailand. She was just a student of Thailand's Eastern Asia University when she met Chadil Deffy. The two fell in love and became a couple for ten years. Chadil had always planned to marry his girlfriend, however, he still had many plans in mind.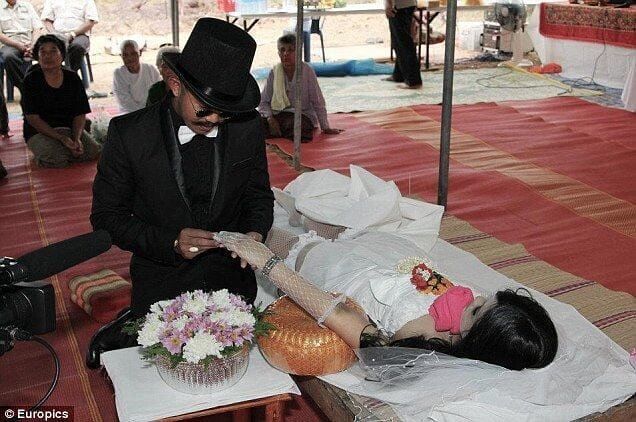 Before the couple could finalize their wedding plans, Sarinya suddenly died in an accident. The grief-stricken boyfriend had no choice but to accept that all of their plans will be just a dream. He even blamed himself for not doing enough for his girlfriend in the ten years they'd been together. In an attempt to make it up to his girlfriend, he made a firm request to Sarinya's family. The woman was dressed in a wedding gown at her funeral and Chadil Deffy had married her. Those who attended the wake-turned-wedding almost wept their hearts out.

Georgina Chervony
Anyone who would see Georgina Chervony would think that she is just a tired old lady who fell asleep on a rocking chair. However, that was not the case. She was one of those people who were given the last chance by her family to attend her own funeral.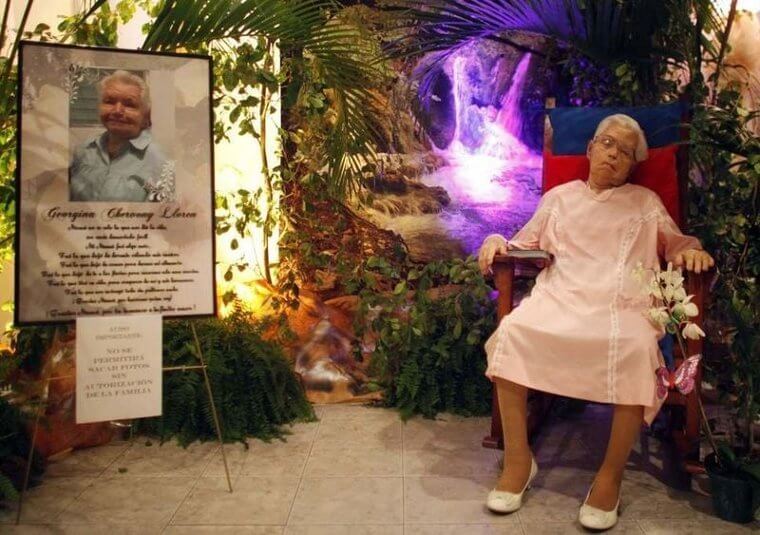 Georgina Chervony was an 80-year-old woman from San Juan, Puerto Rico who died of natural causes. During her last days, she often told her daughter Miriam that she wanted to stay that way in the eyes of her granddaughters. Miriam knew that her mother was not the first to do it and her relatives had approved of Georgina's last wish as well. So, Miriam carried it out and requested the staff from the funeral service to dress her mother in her wedding gown from her second marriage. Her body was then propped on her favorite rocking chair. Her legs were intentionally parted as well to make it appear that she had just fallen asleep.

Angel Pantoja Medina
Angel Pantoja Medina was only 25 years old when his dead body was found under a bridge in Puerto Rico. The unfortunate man was only wearing his underwear and multiple gunshots were inflicted on his body. The police investigated the incident yet no they found no lead in the end. According to the family, when Angel was still alive, he would often talk about his funeral as if he was feeling that he would be going off soon.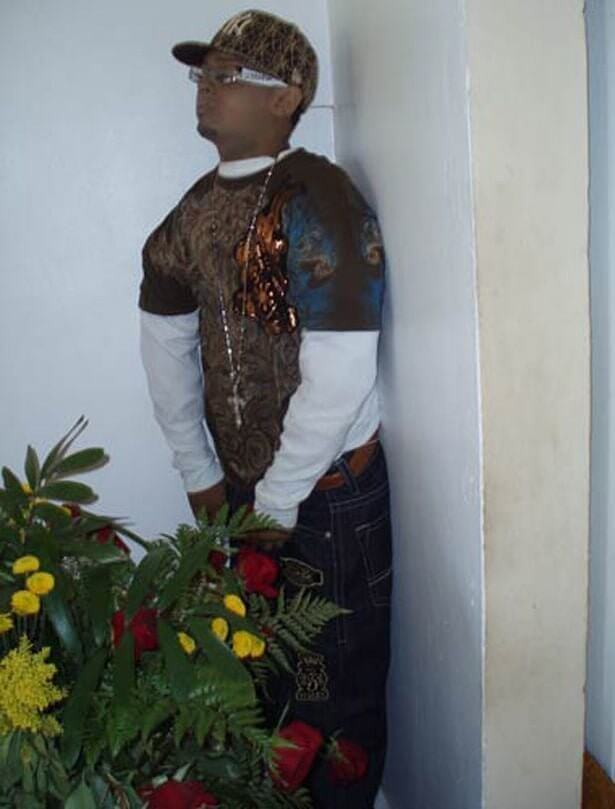 His aunt remembered that the young man had said he wants to have his body standing at his own funeral. Needless to say, they went on to grant him his last wish. Angel was dressed as a rapper and his corpse was arranged to lean against a wall. He had his favorite New York Yankees cap as well. Those who attended his unusual wake began to call him "El Muerto Parao" or dead man standing.

Billy Standley
Billie Standley was an old man who had spent most of his life riding his motorcycle. Eighteen years before meeting his death, Billy had already planned his own funeral. He made specific requests to his children that when he died, he wanted to be buried on his motorcycle. He even bought three large pots on his hometown's graveyard to accommodate himself and his bike.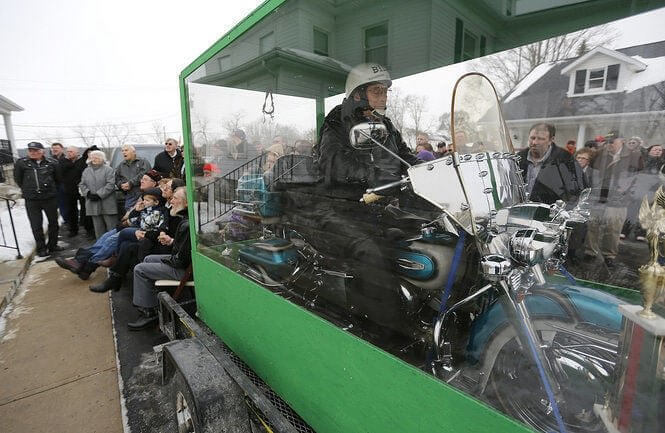 Billy passed when he was 82, and the family calmly accepted his death as they know that the old man had lived his life to the fullest. Paying their final respects, the family granted him his burial request. Billy's sons created a big see-through box. The body was then arranged to make it rest on his 1967 Harley Davidson Electra Glide cruiser. According to the sons, their father wanted his funeral to look like he is riding off to heaven.

Carlos Cabrera
Carlos Cabrera was a 54-year-old man from Puerto Rico. He had always idolized the world-famous Argentinian revolutionary, Che Guevara. His family described Carlos as a military man who had shared many ideals with Guevara. So when the man breathed his last in July 2011, his family cannot think of any better way to pay their respects than to dress him like his idol.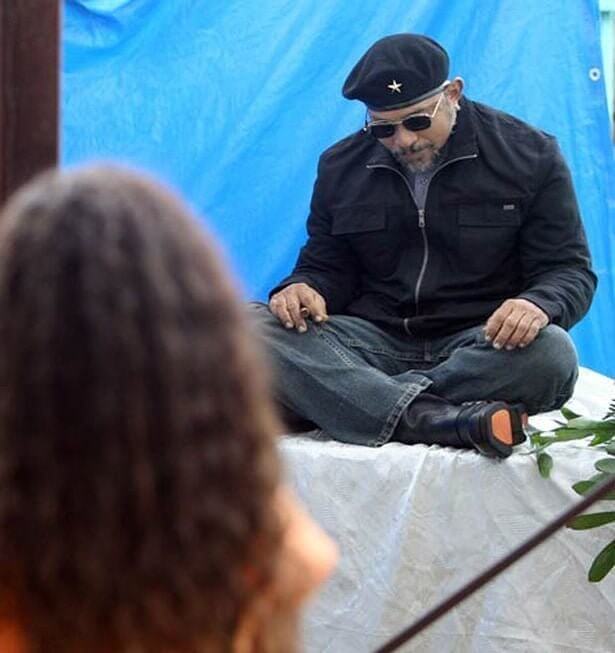 At his own funeral, Carlos Cabrera looked like a completely different man. He was dressed up in rugged boots and a beret. The makeup artist even added a beard to impersonate his idol. Of course, the cap that immortalized Guevara's image was also present. His body was arranged in such a way that he looked like he was just meditating. According to his daughters, while Carlos had no specific request about his funeral, they are pretty sure their father was looking at them from heaven with a smile on his face.

Edgardo Velazquez
Edgardo Velazquez had spent half of his life helping save other people's lives. He was a paramedic who was always ready to speed up his ambulance should anyone call for help. So when he passed away, his family, relatives, and friends decided that they would give him a kind of tribute that would reflect how he had lived his life. His wife was firm with the decision to celebrate his life's work.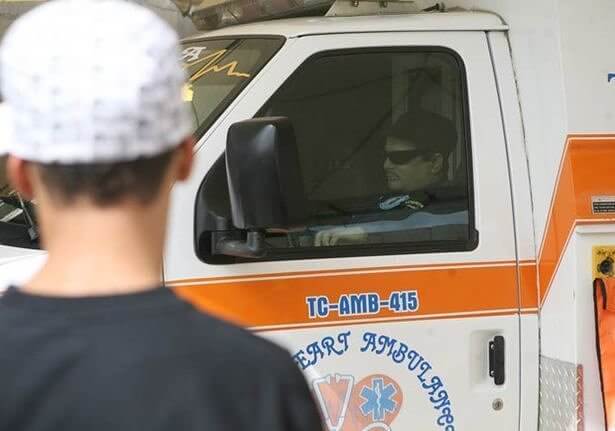 In honor of his occupation, the family requested the funeral service to get him ready for the last emergency call of his life. He was dressed in his paramedic's uniform and was sitting on the driver's seat of the ambulance he had driven for the last years. Those who attended to pay their last respects to Edgardo thought that he looked like he was just waiting for someone to call and then he would speed right away to deliver help.