Some people may wonder what is so special about WWE and why it has such a huge following. For the fans, there is an easy answer to the question. It is not only about wrestling or about athletes showing off their amazing fitness levels. There are many layers to it, including storylines, heroes, villains, mystery, and so on. And those who love WWE develop a love and admiration for their favorite wrestlers. So, from those still in the business to those who have retired, or unfortunately have passed away - prepare to see some very large and fit wrestlers - and find out what happened after they left the ring.
Big Show
At the start of his career, his nickname was a more basic one when he went by The Giant. However, later on, he got a new nickname, Big Show, and his fans remember him as the latter. Big Show is a seven-time world champion and apart from his wrestling career he also tried his luck with acting.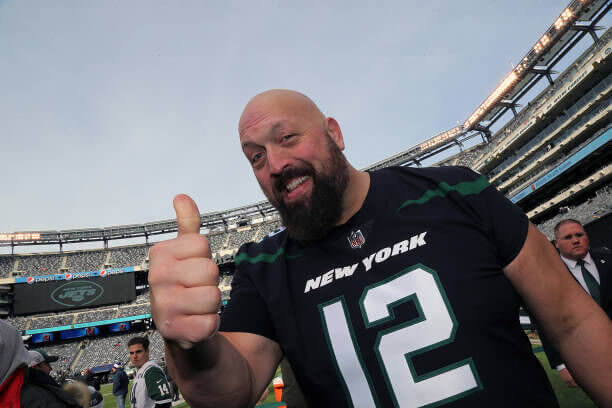 He had managed to get a few roles in quite a few movies and even TV series. He did not spend his career earnings too fast and is currently sitting on about $20 million. His last movie role was in a comedy titled Knucklehead.
Tugboat
Fred Ottman or Tugboat or even Typhoon had both his nicknames spot on. He was an absolute boat and was at one point an ally of Hulk Hogan. He later formed and was a part of a group called The Natural Disasters (and thus became Typhoon).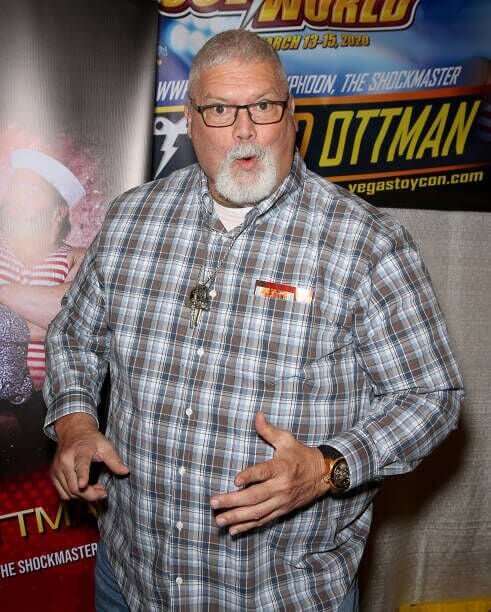 At 61 years of age, he is now happily enjoying retirement. He quit wrestling altogether back in 2001 and actually embarked on a rather normal job as a safety manager in Lakeland, Florida. He is also a coach for two little league teams where his two sons play. We are more than certain that with a successful wrestling career and a stable "normal" career, Fred is doing just fine in retirement.
Sunny
Tammy Lynn Sytch or Sunny, is one of those people who let the fame get the best of her. She struggled with drug and alcohol abuse for years and in 2017 reached a whole new level when she was arrested and imprisoned.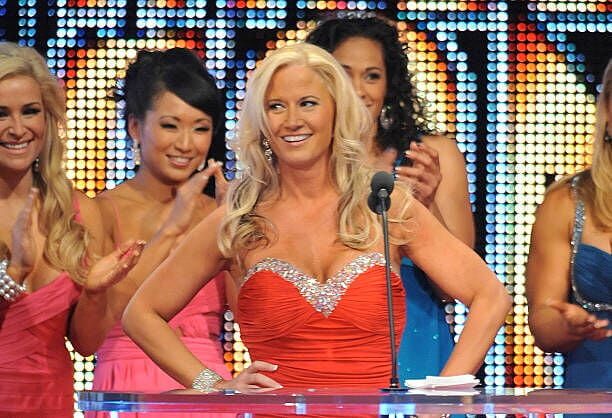 It took everyone by shock, but she did have a few DUIs on her record, so it was not unexpected. WWE, of course, cut her contract immediately. Rumor has it that she is trying to get her life together now and that she has enlisted in rehab yet again. We truly wish her the very best.
Ric Flair
We are taking a step back in wrestling history. Rick Flair can certainly be proud of his 40-year career, and the fans are too. He is recognized as one of the greatest wrestlers of all time. Officially he was crowned with the title of a world champion 16 times, although Rick himself claims that he was, in fact, the world champion 21 times.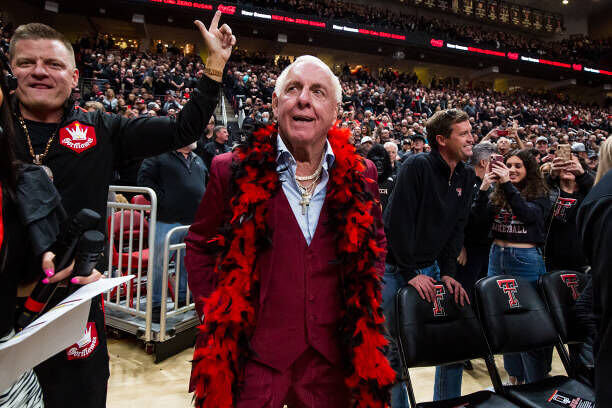 Like many others, he too made numerous television appearances. He had to go through some rough times, however, when his son, who was also a professional wrestler died due to a heroin overdose.
Chyna
Joan Marie Laurer or Chyna made her career debut for WWF back in the 1990s. She is actually the first woman ever to compete at the King of the Ring and Royal Rumble matches.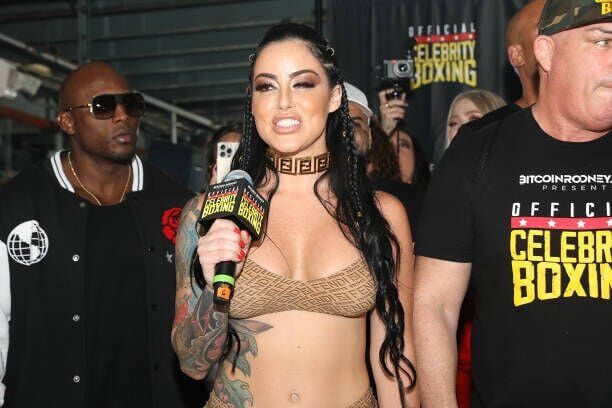 She certainly paved the way for others, because she was one of the first women in wrestling that took bodybuilding very seriously. When she ended her wrestling career she focused on writing and released an autobiography. She also tried herself in the adult industry. In 2016 she passed away due to a drug overdose.
Macho Man
Now here is a household name even if you are not a wrestling fan. Macho Man Randy Savage is still seen as one of the greatest wrestlers to ever set foot in a ring.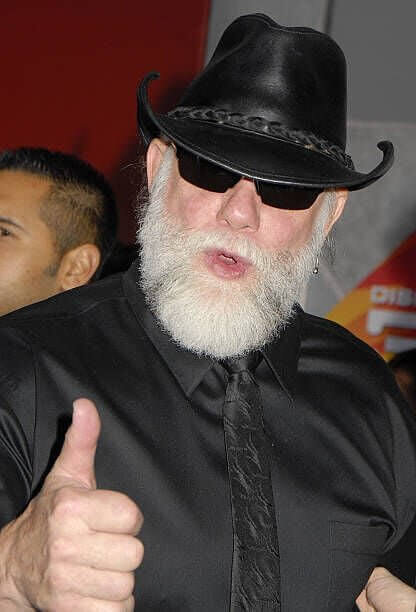 His career lasted for 32 years, and during that time, he managed to win a staggering 29 titles. Like others, he too appeared in movies and TV series, including some more famous ones like Ready to Rumble, Spider-Man, Baywatch, etc. He died in 2011 in a fatal car crash. The autopsy revealed that he was actually suffering from a heart disease that the wrestler never even knew about.  
The Ultimate Warrior
James Brian Hellwig is also known as The Ultimate Warrior. That was actually his most famous name, he has also appeared as The Warrior or the Dingo Warrior. He went so far in his character that he even changed his real name back in 1993, and was known as Warrior from that day forward.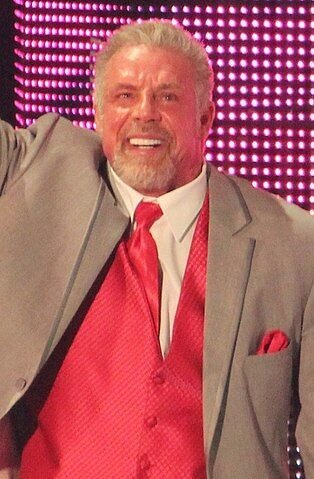 Before his death, there were already rumors or conspiracy theories circling him that he had died long ago and that another wrestler was appearing under his name. Unfortunately, he did die in 2014 after suffering from a heart attack. He was only 54.
Rey Mysterio
Watch out Bane, here is another famous masked man. Oscar Gutierrez, or Rey Mysterio, is known for his characteristic masks akin to Lucha Libre wrestlers. His equally distinctive wrestling style garnered him much fame during the 1990s and 2000s.  In his ten years of wrestling, Gutierrez won major titles such as the World Heavyweight Championship, WWE Cruiserweight Championship, and the WWE Championship, earning him the title of the King of Mystery.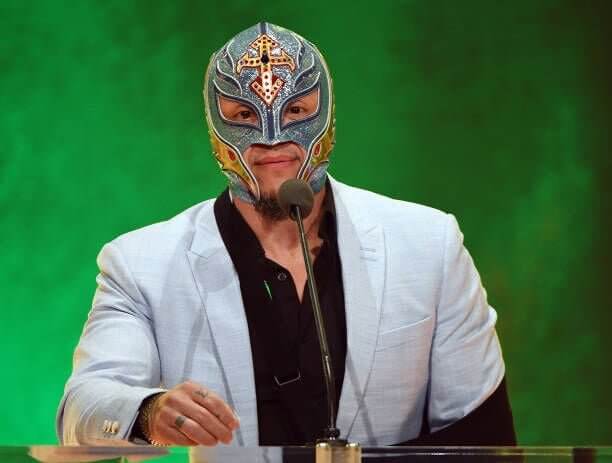 There must be something in the water — Rey Mysterio looks the same as he does ten years ago, and it looks like he's in it for the long haul! Wearing even more of his trademark masks, he is still in wrestling, though now is in Lucha Underground. He has also been seen on independent wrestling shows like House of Glory, Black Destiny Wrestling, and QPW.
Razor Ramon
Scott Oliver Hall or Razor Ramon went professional back in the 1980s, but it wasn't until the 1990s that he had finally managed to make it big and debuted in his first WCW and WWF.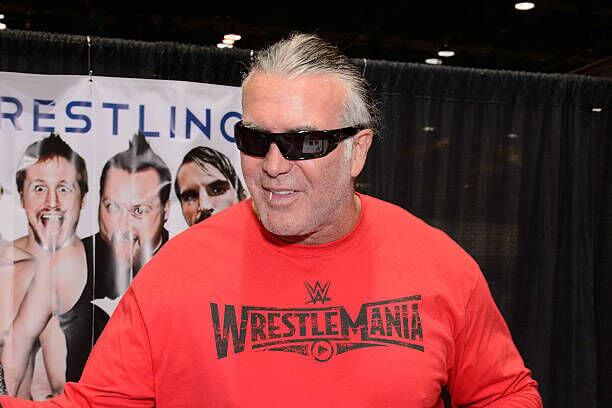 After his debut, he managed to win the title of the WWF Intercontinental Champion four times. He is currently struggling with his health and has been in the hospital numerous times for double pneumonia, seizures, and low blood pressure.
Sable
Another leap back down memory lane. Rena Marlette Lesnar or Sable was actually one of the first WWE Divas. She amassed huge popularity in the wrestling community and modeled as well. Later on, she tried herself in the acting career and appeared in numerous TV series and movies, the ones worth mentioning being Corky Romano and Pacific Blue.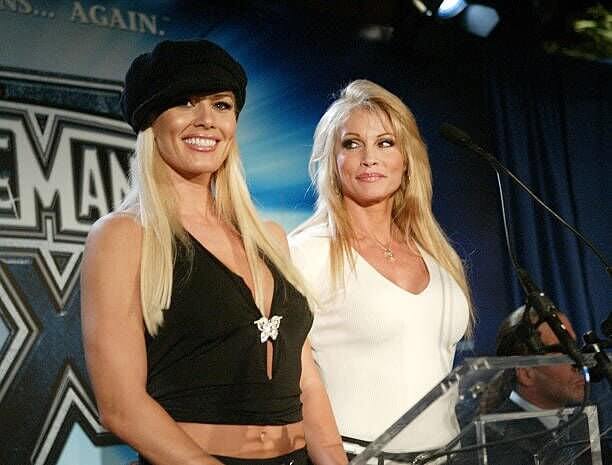 Her first marriage ended abruptly when her husband died in a car accident. She was not happy in the second marriage and it was a quick divorce, and in 2006 she found a man who seemed like a perfect fit for her and married Brock Lesnar.
The Great Khali
Standing at 7 feet 1 inch, the Great Khali towers over his opponents as one of the tallest professional wrestlers. You may be interested to know that Dalip Singh Rana used to work in the Punjab State Police before he decided to lay down the law in the ring.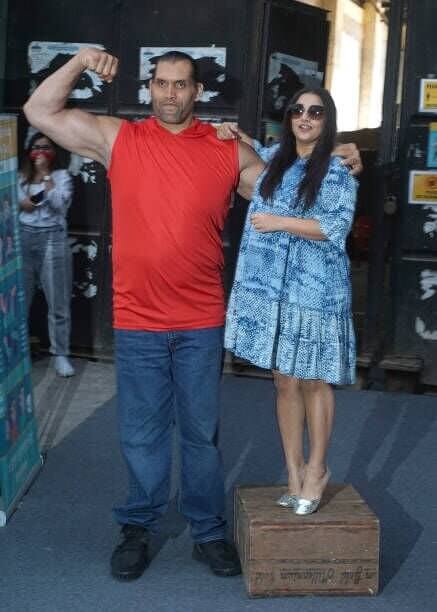 The Great Khali is gradually retiring from the wrestling world. Keen to pass down his knowledge, the wrestler started his own school in 2015 known as the Continental Wrestling Entertainment.  However, it seems like he still has some juice in the battery — he returned to WWE in early 2017 and assisted his buddy Jinder Mahal in the battleground. Outside of wrestling, the Great Khali is also a TV celebrity in India and the U.S.
The Coach
Jonathan Coachman, unlike many others, did not leave the spotlight despite ending his career as a professional wrestler. He works as a color commentator on the Raw brand and in 2018 he re-signed with the WWE, so we are eagerly waiting to see if this will be his great comeback, or just for show.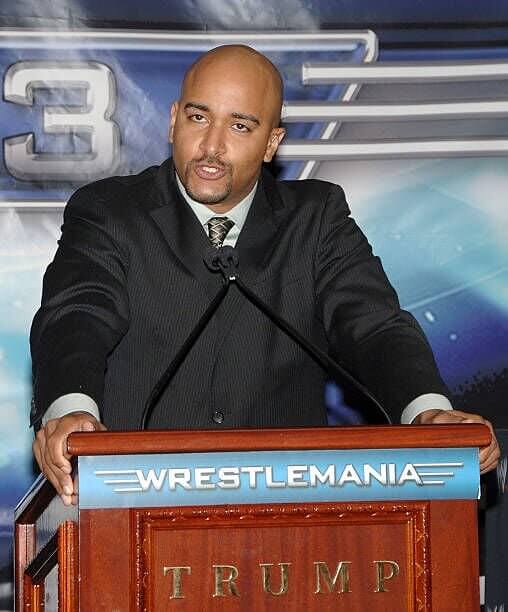 The Coach is happily married and lives with his wife Amy. They have two children together. His estimated net worth is $2 million, but that could quickly change, considering the deal he just signed. Despite being 45 years old he looks as young as ever.
Mideon
We are moving on to Dennis Knight, mostly famous as Mideon, although he did have a few other nicknames like Tex Slazenger and Phineas I. Godwin. He debuted in 1988 and competed in the WCW from 1992 until 1994.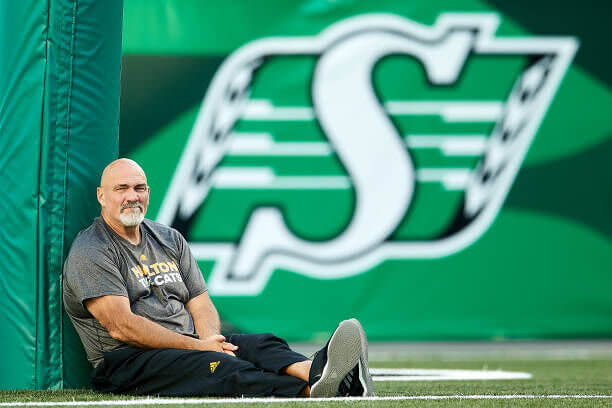 After his retirement from professional wrestling, he became a chef. He is living a normal life with his own business. If you want to try out some of his cuisines you can find him in Clearwater, Florida.
Scotty 2 Hotty
Scott Ronald Garland or Scott Taylor and Scotty 2 Hotty became a coach after the end of his professional wrestling career. You can find him in the WWE Performance Center.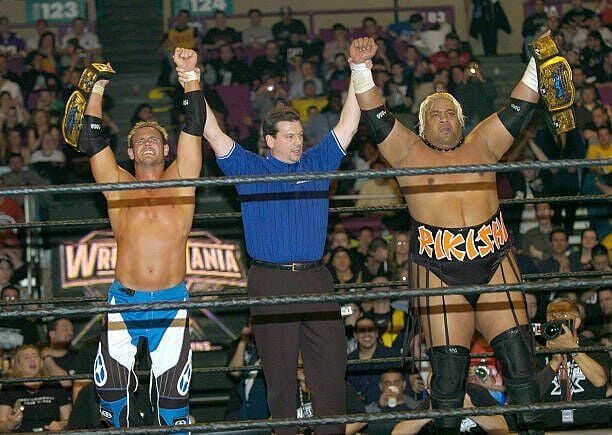 He tried to switch his career path and become a firefighter, even enlisting for training back in 2013, but in 2016 he decided to return to the WWE. In a 2015 interview, he stated that he is looking after his health much more than he was in the past and that he is in better shape than he has ever been.
Lex Luger
Lex Luger is one of the best to ever appear in the sport. He managed to become the WCW World Heavyweight Champion and the United States Championship five times.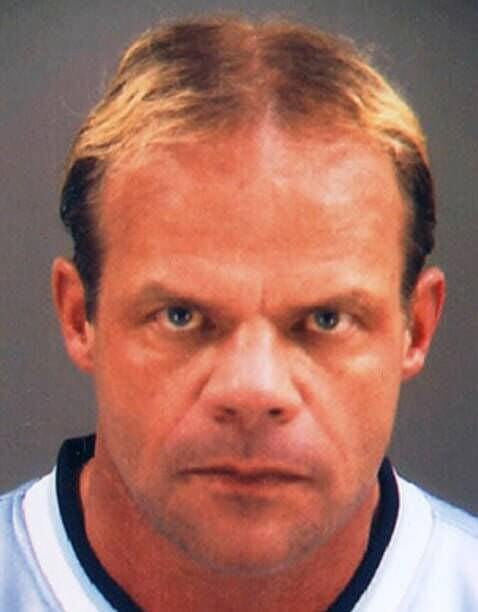 He also tried himself out in the WWF but did not manage to win anything. In 2007 he was paralyzed because a nerve of his got impinged, but was thankfully able to recover, and was healthy by 2010. He is employed by WWE and is tasked with crafting their wellness policy.
Kelly Kelly
We have reached the next female on our list. Barbara Jean Blank or Kelly Kelly was not only a professional wrestler but also a model and later became a TV personality.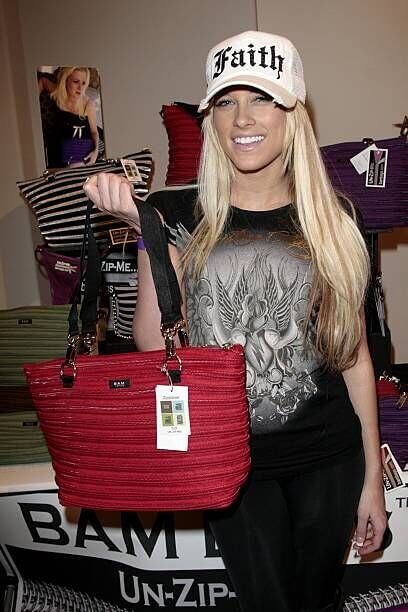 She left the WWE back in 2012 to pursue other things in life but has managed to stay under the spotlight. She made numerous appearances on TV series, including a 2017 movie titled Days of Our Lives. She is also in the cast of WAGS on E!.
Mr. McMahon
Now, who does not recognize Vincent Kennedy McMahon or Mr. McMahon? He is the owner, chairman, and CEO of WWE. You would think that is more than enough to know already, but you would be wrong.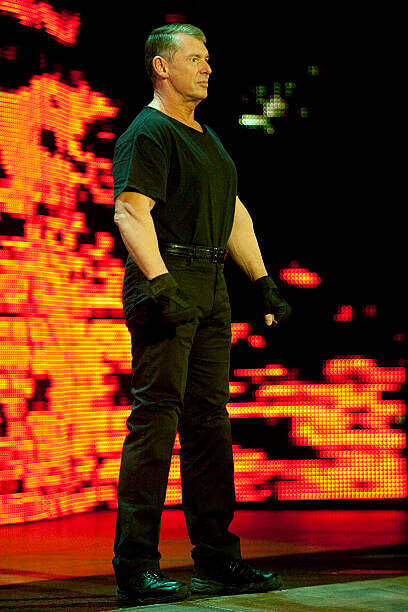 He is also the founder of Alpha Entertainment, a businessman, film producer, and even an actor. Therefore his staggering $1.7 billion net worth is not that unexpected. He was also included in Forbes' annual list of billionaires. A yacht and several mansions are just some of the lavish things that he owns.
Yokozuna
Rodney Agatupa Anoaʻi or Yokozuna was actually the first-ever wrestler of Samoan descent. Not only that, but he is also the only Samoan wrestler to have won the WWF World Heavyweight Championship.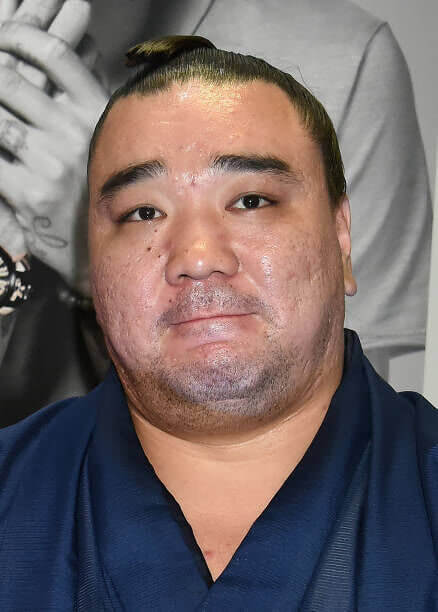 His death was unexpected, and it came when he was touring around Europe back in 2000. He died in his hotel room. Due to his body shape, it was speculated that the cause of death was a heart attack, but it was later determined that the cause of death was pulmonary edema. He was only 34 years old.
Goldberg
William Scott Goldberg or Goldberg is one of those wrestlers who really left a mark back in the 1990s.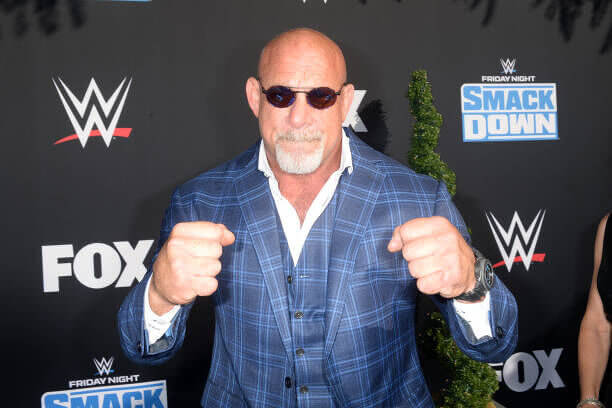 This 51-year old quickly rose to fame when he went undefeated for a year, from 1997 to 1998. He is doing very well for himself these days. He lives with his wife and his son and owns a gym with an amateur boxing facility in California.
Jacqueline
Jacqueline DeLois Moore or Jacqueline is not only a professional wrestler but also a wrestling manager. She was only the third woman in the history of the WWE to achieve a Cruiserweight Championship title. In 2016 she was even inducted into the Hall of Fame.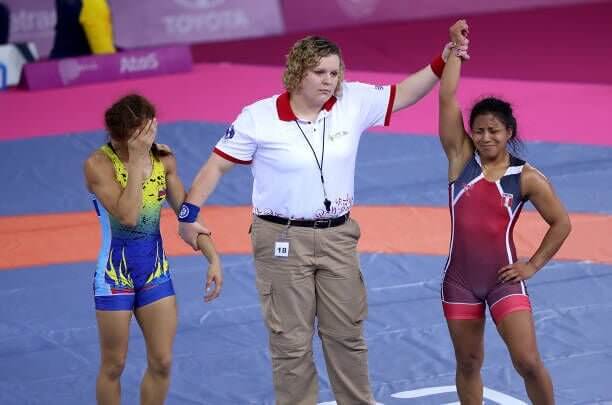 As most of the well-known wrestlers in the WWE, she too appeared in numerous video games. However, that was not all of her fame in the entertainment industry. She also appeared as a trainer on the MTV reality TV series Tough Enough. Even now, nearing her 60s, she looks fabulous which is likely the result of regular exercise.
Stone Cold Steve Austin
Steve Austin or Stone Cold Steve Austin retired from wrestling when his injuries became too much of a burden on his body.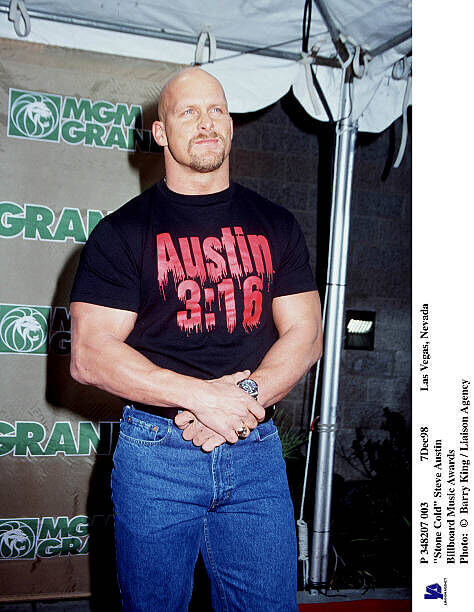 He has an estimated net worth of $45 million and that is not really a surprise since this six-time WWF Champion focused on an acting career once his professional wrestling career ended. He has made numerous appearances in movies and TV series, including Nash Bridges as Inspector Jake Cage and The Expendables. 
The Rock
Do we even need to talk about him? Dwayne Douglas Johnson or The Rock became a household name thanks to his acting career. Not many know that he was actually one of the best wrestlers of all time. It seems like Dwayne excels at anything he sets his eyes on.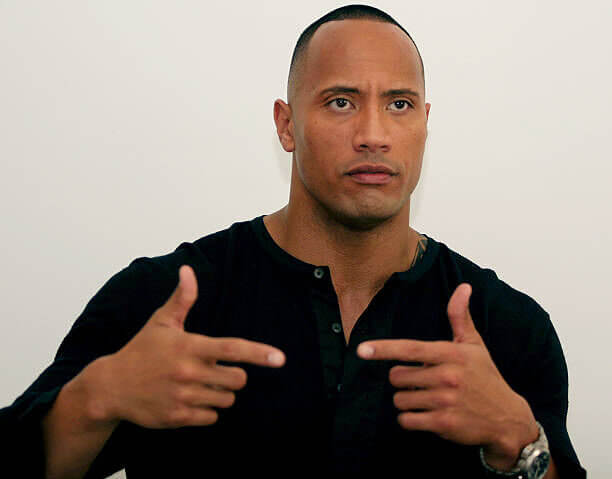 It is no wonder that The Rock has a net worth of $220 million. As if that was not enough, he was also named as one of the most influential people in the world, according to Time. He also has a good heart and founded the Dwayne Johnson Rock Foundation that focuses on helping terminally ill children in any way necessary.
Mick Foley
Michael Francis or Mick Foley, Dude Love, Cactus Jack, and Mankind retired from professional wrestling quite early. He chose to pursue different career paths in the entertainment industry and has made appearances in movies, TV series and made quite a few appearances on the radio as well.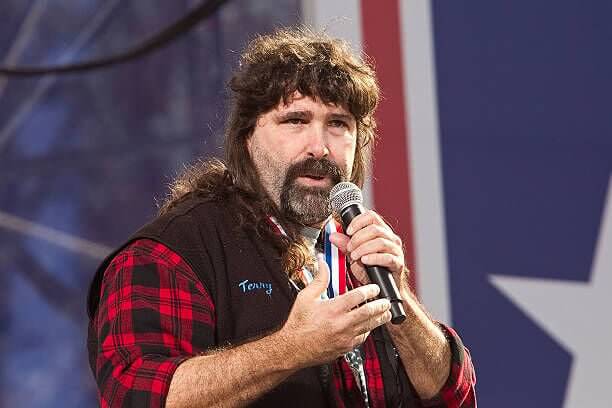 He connected his wrestling career with his acting career and appeared as Mankind in an episode of Boy Meets World. He does a lot of charity work, and mostly helps children. He is currently living a happy, normal life with his wife Colette with whom he has four children.
Batista
Another one on the list that is enjoying his life after wrestling. David Michael Bautista Jr. or Batista is not only a formal wrestler, but also an actor, a mixed martial artist, and a bodybuilder.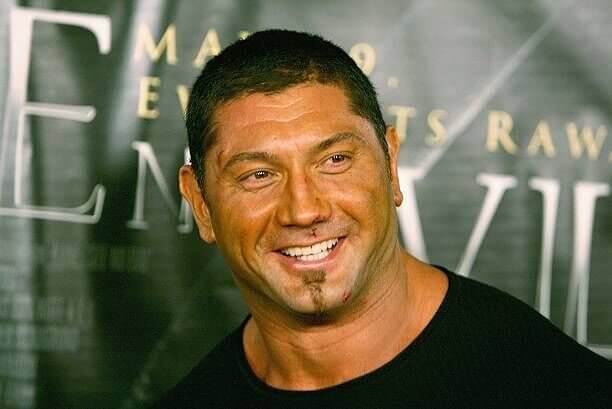 Once his wrestling career ended, he pursued an acting career and made numerous appearances in movies like The Man with the Iron Fists, Riddick, Spectre, and as 'Drax' in the Marvel Cinematic Universe. One company that was under investigation for prescription drugs actually wanted to frame him and accused him of using steroids. The claims could not be proven and Batista denied it all.
Hulk Hogan
Terre Gene Bollea or Hulk Hogan is definitely not only one of the most-known wrestlers in history, but one of the wrestlers that helped shape the industry as we know it today. Apart from his wrestling career, Hulk Hogan also tried himself as an actor, entrepreneur, musician, and even managed to become a television personality.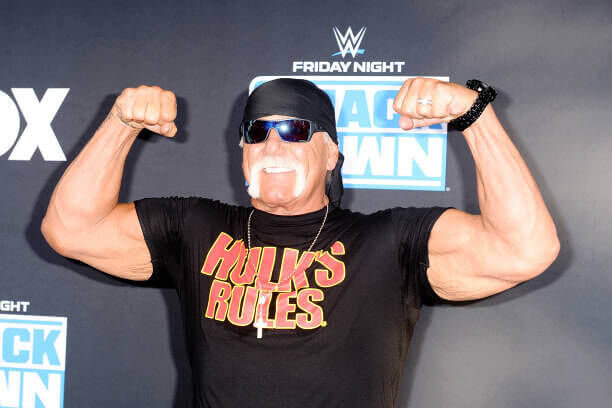 He was mostly successful in everything he tried and he even went on to launch his very own energy drink. He also owns a website called the Hogan Nutrition that gives out advice on diet and supplements. He got divorced in 2007 in what was a rough case. He lost almost everything he had and was on the brink of bankruptcy but managed to recover. He is still in a good shape, despite his age, and apparently still exercises regularly.
Randy Orton
Randy Keith Orton is one of the rare wrestlers on this list that still competes to this day. He performs on the SmackDown brand. He is also an actor in the making and just like many others he also appeared on That's What I Am.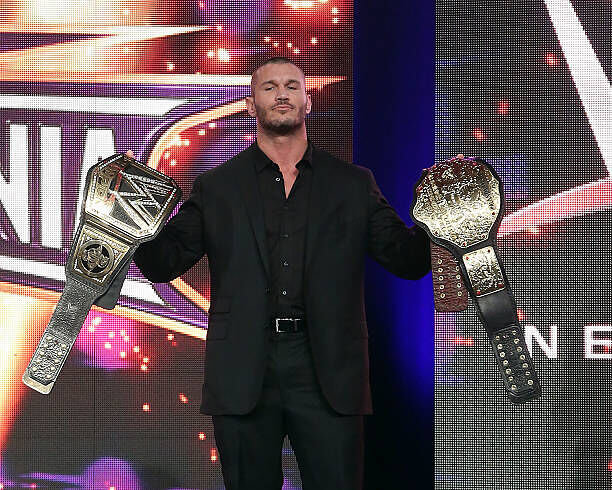 He even managed to snag an appearance on Jimmy Kimme Live! and Deal or No Deal. He was exposed in 2007 for the use of steroids, but never officially commented on the fact. In 2013 he divorced Samantha Speno and married Kimberly Kessler in 2015.
Edge
Adam Joseph Copeland or Edge retired from professional wrestling and became an actor. He is one of the best wrestlers of all time and is also a member of the Hall of Fame.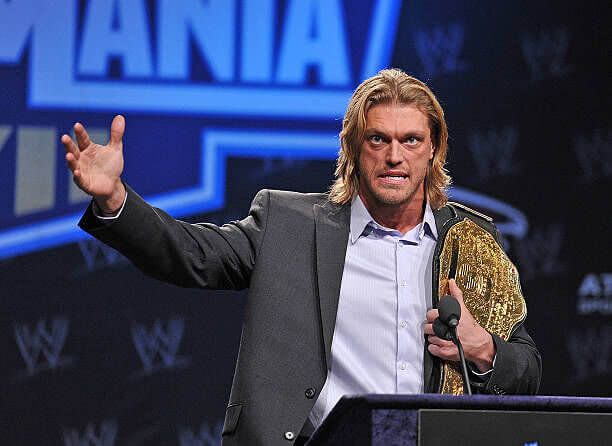 He has 31 championships under his belt. In 2004 he wrote and published his autobiography titled Adam Copeland on Edge. An interesting fact about Edge is certainly his hatred for cigarettes. He reportedly tried one when he was a teenager and hated it so much that he never put another one in his mouth after that one.
Lita
Amy Dumas or Lita was not only a professional wrestler but a singer too. Even though she retired from wrestling back in 2006, she is still signed to WWE, but as an analyst.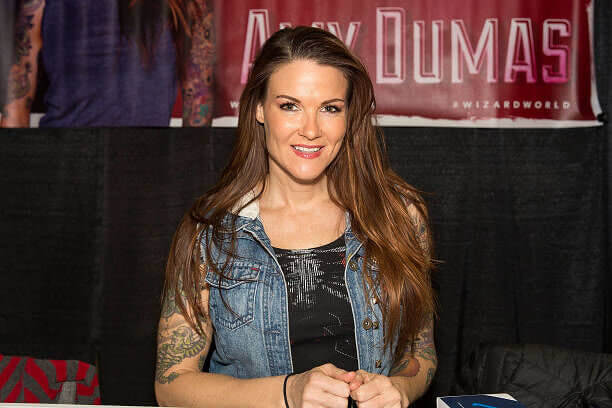 Just after she retired she formed a punk band named The Luchagors. They released their first album the next year. In 1999 she underwent cosmetic surgery - a breast augmentation surgery. She is also a vegan. Even though she had quite a few love stories, including with Matt Hardy and Joseph Copeland, she has yet to tie the knot with someone.
The Undertaker
We have reached one of the most famous ones yet again. Mark William Calaway or the Undertaker. Even though he is 53 years old, and has made a name for himself throughout his career in the past, he still looks to compete.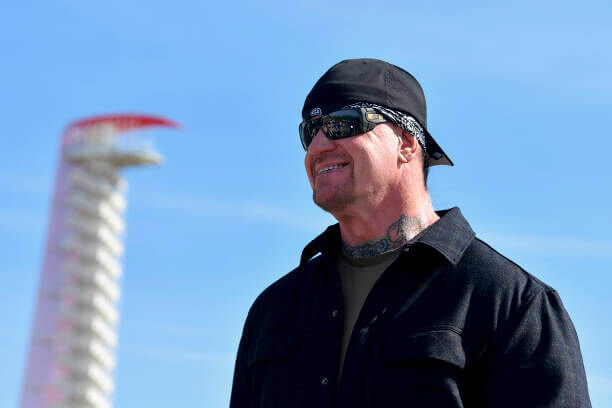 However, not many want to employ him, and he is still a free agent as we speak. He won 17 championships and was a feared opponent for many. He soon found out that his wrestling career would not last forever and went into the real estate business, and has been quite successful there too. He and his wife also love animals and have even set up a fund to help save them.
Shawn Michaels
Michael Shawn Hickenbottom or Shawn Michaels is a retired, four-time world champion wrestler. Like many others, he too went into an acting career and also became a television presenter.
He is now known as the main ambassador for the WWE. He also hosts Shawn Michaels' MacMillan River Adventures, an outdoor show about hunting animals. His first marriage failed, but in 1999 he found his current wife Rebecca, and they have been together ever since. They also have two children.
Alundra Blayze
Debrah Ann Miceli or Alundra Blayze and Madusa is the first woman in the history of professional wrestling to be named the Pro Wrestling Illustrated's Rookie of the year back in 1988.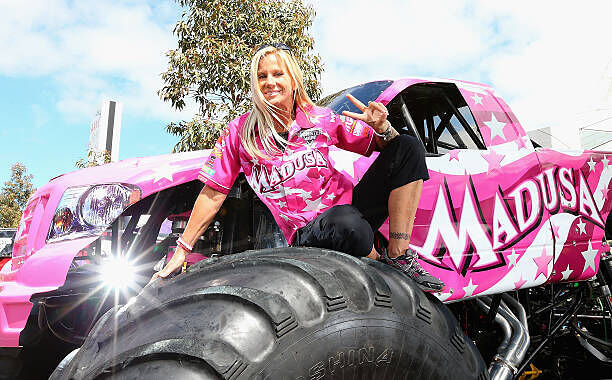 She has a particular love for monster trucks and has been driving them for years. She retired from wrestling and became an actress. You can watch her in movies like Shootfighter II and Death Match. She is actually still popular, and her wedding ceremony to her second husband, Alan Jonason, was broadcast over the internet and amassed a huge viewership.

Booker T
Robert Booker Tio Huffman or Booker T is a retired wrestler who was crowned world champion six times in his career and held 21 other titles. After his wrestling career ended, he became a color commentator and a promoter, and he still does those jobs to this day.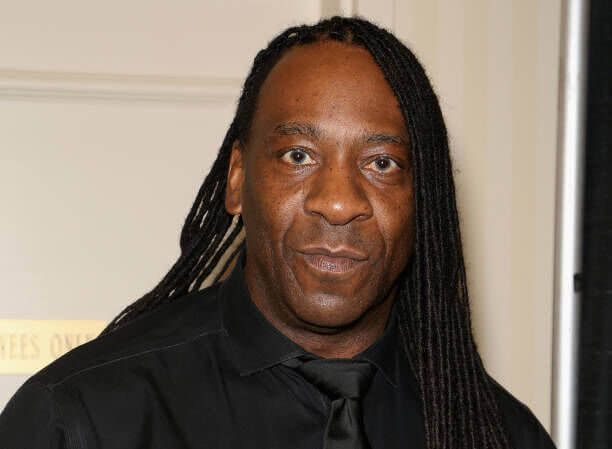 His net worth is close to $5 million and could increase in the following years, considering that he has already appeared in 27 video games, published two books, and has several movies under his belt. You can check out his acting talent in Ready to Rumble, and in an episode of Charmed.

Triple H
Paul Michel Levesque or Triple H (Hunter Hearts Helmsley), became a business executive and an actor. Due to his marriage to Stephanie McMahon back in 2003, Paul was basically forced into the McMahon dynasty and took on some more important roles in the WWE organization.

He is an Executive Vice-president of Talent, Live Events, and Creative. Regarding his net worth, there really is not much to say. He is making bank just with his salary at a staggering $1.5 million per year. However, he is also using a lot of that money for a good cause. He and his wife set up a cancer fund called Connor's Cure. It is named in honor of an 8-year old Connor, who died of cancer. A little-known fact about Paul is that he despises alcohol, and never drinks it. Not even when celebrating anything.

Stacy Kiebler
Some of you might recognize Stacy Kiebler, but not as a professional wrestler. She was also a cheerleader at one point in her life, but her acting career is really what put her in the spotlight. She managed to appear on quite a few famous TV series, including What About Brian, George Lopez, and How I Met Your Mother.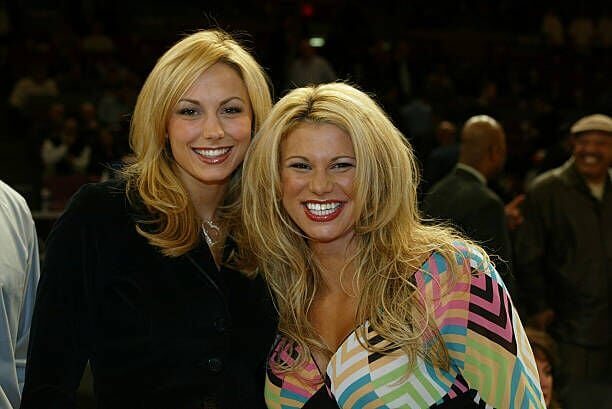 She was also the host of a show Supermarket Superstar back in 2013. She also managed to appear on the Runway in that same year, as well. She is absolutely stunning and it is no wonder that she caught the eye of George Clooney at one point, and dated him for a while. In 2014 she married Jared Pobre with whom she has two children.

Chris Benoit
Now, this is quite a tragic story, and if you are more of a fainthearted person, we advise that you skip it. Christopher Michael Benoit, who was still a professional wrestler at the time killed his wife and his son on June 22, 2007. It was not until two days later that he hanged himself as well.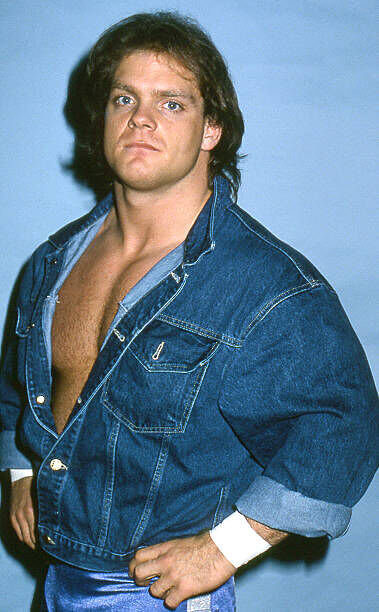 Many questions were left unanswered, and there are speculations that depression mixed with brain damage caused by his career might have sparked the murder. His wife and son died in a cruel way, and once WWE learned what he did, they removed his name and all references to him from their website and statistics.

Trish Stratus
Patricia Anne Strategies or Trish Stratus was actually the youngest member of the WWE to be inducted into the Hall of Fame. Apart from her wrestling career, she also tried herself as a fitness model, an actress, and even became a television personality.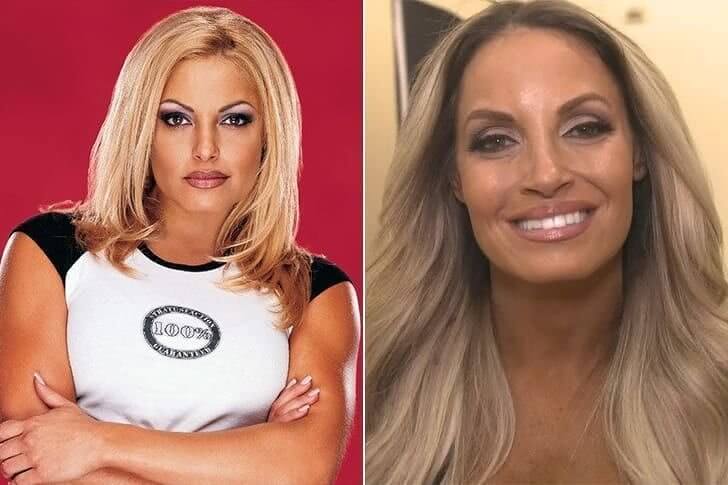 As you would imagine, she also appeared on multiple magazine covers. She retired from wrestling and has owned a yoga studio since 2008. In 2013 it was chosen as the best studio according to Top Choice Awards' Best Yoga Studio.

Big Boss Man
Ray Wahington Taylor Jr. or Big Boss Man was an amazing wrestler that was introduced into the WWE Hall of Fame back in 2016. He was, sadly, not present at the ceremony.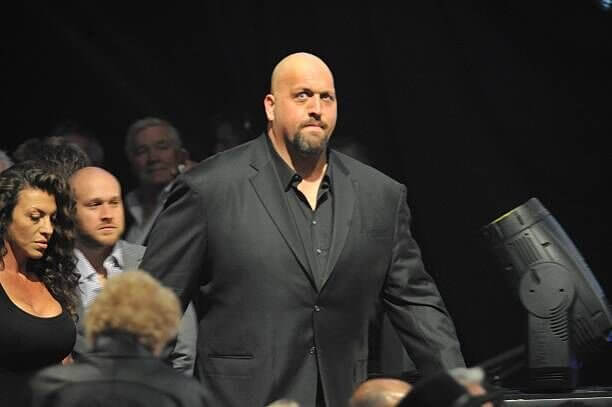 He died in 2004 due to a heart attack. He was only 41 years old. He left behind two daughters, Lacy Abilene and Megan Chyanne. His wife, Angela, was also his childhood sweetheart.

Mark Henry
Mark Henry actually had quite a successful career even before he tried himself as a professional wrestler. He broke many records as a power and weightlifter.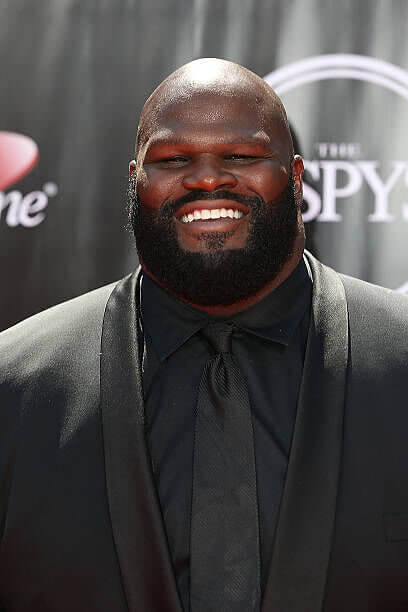 He is just an all-around strong man and had no problems with the transition to wrestling. In 2011 he won the WWE World Heavyweight Championship and in 2018 he was introduced into the WWE Hall of Fame.

Paul Bearer
Paul Bearer actually did not even have to compete to earn a fortune. He had been a manager and managed multiple famous wrestlers, including Kane and The Undertaker.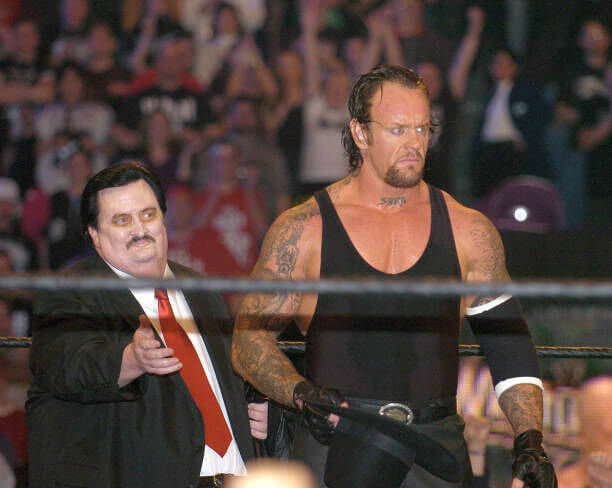 At one point in his life, he weighed a staggering 500 pounds but managed to lose 200 pounds after undergoing gastric bypass surgery. In 2013, at 58 years of age, Bearer passed away. The cause of death was determined to have been a heart attack.

Jeff Hardy
Jeff Hardy is yet another famous name on this list. He is not the only professional wrestler in his family, because his brother was a professional wrestler as well. He and his brother, alongside Lita, formed a trio named Team Xtreme. Jeff managed to win the WWE Championship and two World Heavyweight Championships.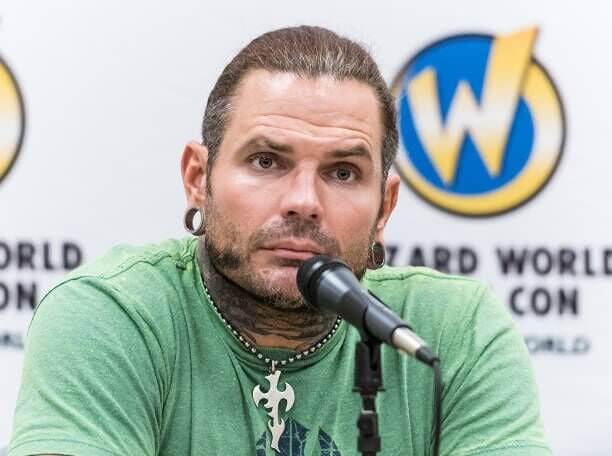 His love for music overpowered everything, and once he stopped wrestling that was his next thing on the list. He is currently a part of a band called PeroxWhy?Gen. His training regime seems to have stayed the same, even though he is not competing anymore and is still fit and very strong.

Matt Hardy
This is the brother that we have mentioned in the previous slide. Matt Hardy is actually the older brother of Jeff Hardy. Just like his younger brother, he too was a very successful wrestler and earned numerous championship belts in the tag team division.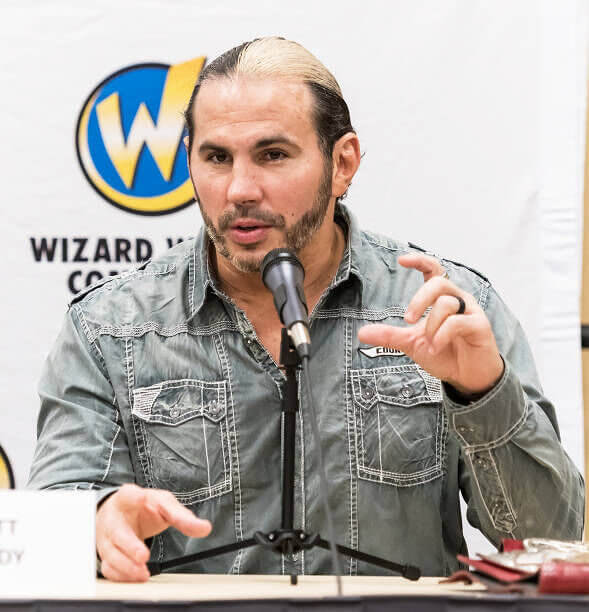 The trio we mentioned before? Well, he was in quite a long relationship with Lita. She was also part of the trio, but he later found out that she was in fact cheating on him with another wrestler named Edge. Unlike his younger brother, he is still a professional wrestler and still competes in the ring despite his age.

X-Pac
Sean Waltman or X-Pac. Yet again, one of those wrestlers that became famous back in the 1990s. He started his career with the WWF and is now a part of the legend program for WWE.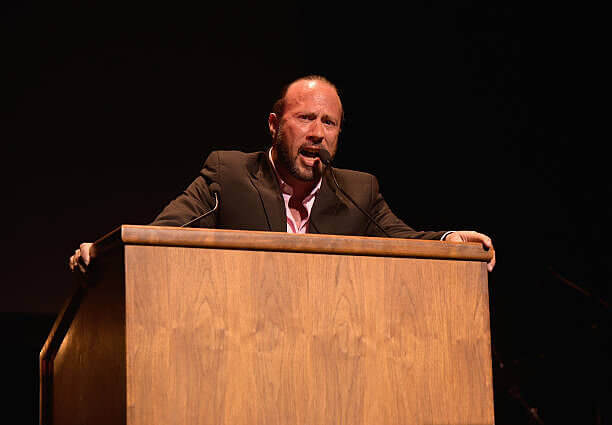 When it came to tag teams in the cruiserweight division, Sean managed to bag a ton of championship belts. Even though he is 46 years old, he is still buff and athletic looking, and clearly spends most of his time at the gym. Old habits die hard.

Kurt Angle
Kurt Angle actually wrestled back in college, and it was not until the 1990s that he started to pursue a career as a professional wrestler. He managed to get numerous wins under his belt, including winning the WWE Championship, the WWE Heavyweight Championship, and the WCW Championship.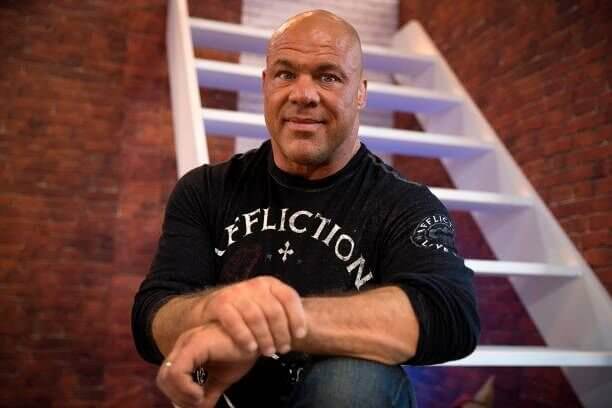 In 2006, he decided that he had enough of WWE and that it was time for him to try himself in another organization. He continued his career in Total Nonstop Action Wrestling and was very successful there as well. These days he has quite a few health issues. In 2015 he was rushed to the hospital on a few occasions and had a benign tumor removed and fluid buildup in his spine drained out.

Dean Malenko
If you are looking for a submission master, look no further than Dean Malenko. He managed to make history and won numerous times with submissions and even made history when he was performing at the ECW.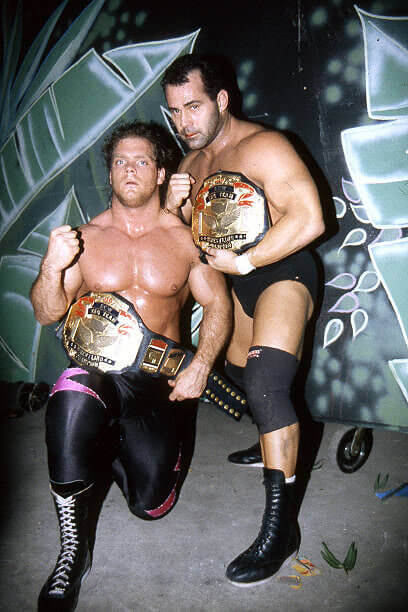 Despite his remarkable win rate, he never actually became a world champion but did hold on to quite a few other titles. He is still signed to WWE and works as a road agent. He suffered from a heart attack back in 2010, but that does not stop him from occasional appearances back in the ring. He is living a happy life with his wife and three kids by his side.  

Chris Jericho
Just like the previous wrestler, Chris Jericho also started his career in WWE back in the 1990s, but later pursued his career in another organization. If you still want to see him perform then make sure you tune in to New Japan Pro-Wrestling.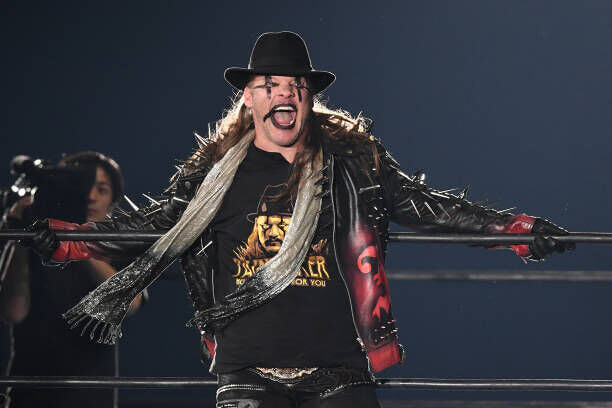 While he was still competing in the WWE, he won the World Heavyweight Championship three times. He is still popular to this day, despite not competing for the WWE anymore. In his personal life, he decided to invest and became one of the owners of a branch of D1 Sports Training and Therapy.

Ken Shamrock
Ken Shamrock is a former wrestler that competed both in WWF and TNA, but actually had a much more successful career when it came to mixed martial arts. He is the first fighter in history to earn the title of UFC Superfight Champion.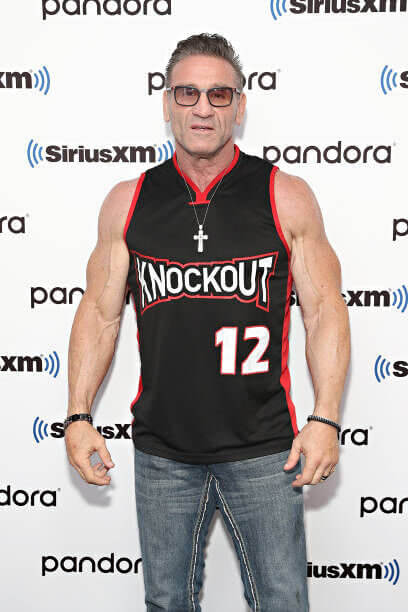 Both of his sons also tried themselves in the MMA. His son Ryan has not been very successful and is not making much noise these days. Shamrock's other son, Sean, was cut because he had to have one of his kidneys removed due to cancer.

Tito Santana
Another step in the past, Tito Santana made a name for himself back in the 1970s in the WWF. He managed to win the Intercontinental Heavyweight Championship twice and the Tag Team Championship two times.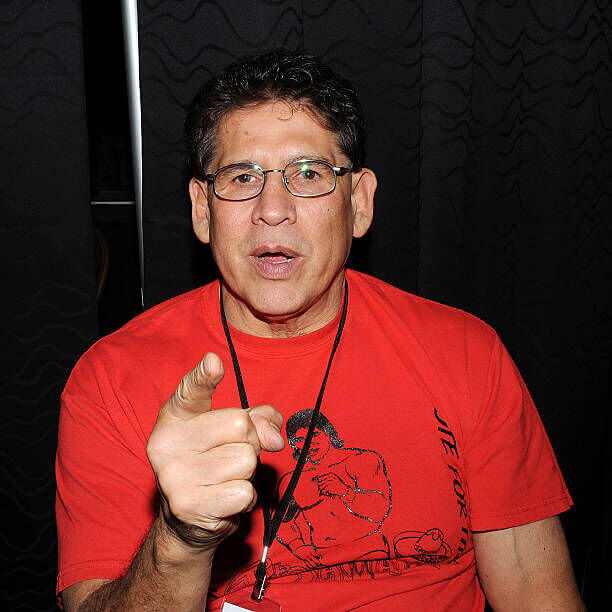 In 2004, he was granted a spot in the WWE Hall of Fame. Once he retired he took on quite an interesting role. He is a teacher and teaches Spanish at Eisenhower Middle School. He is also a coach for their basketball team. Even though he is now in his 60s, he can still wrestle.

Damien Sandow
Aaron Stevens, Idol Stevens or Damien Sandow. He started his career back in 2002, and as you can see, changed his nickname quite a few times.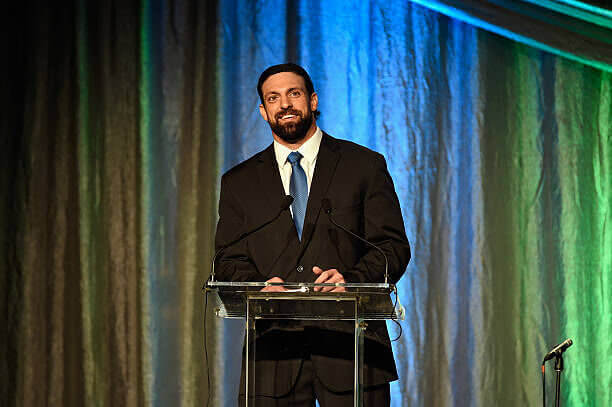 He is a well-known impersonator and has a single WWE Tag Team Championship win. He retired after a decade of wrestling and is currently taking acting classes to explore an acting career.  

Diamond Dallas Page
Diamond Dallas Page actually competed in quite a few different competitions, including WCW, WWF, and TNA. In his two-decades-long career he was able to win the WCW World Heavyweight Championship three times, the WCW United States Heavyweight Championship two times, and the WCW World Tag Team Championship four times.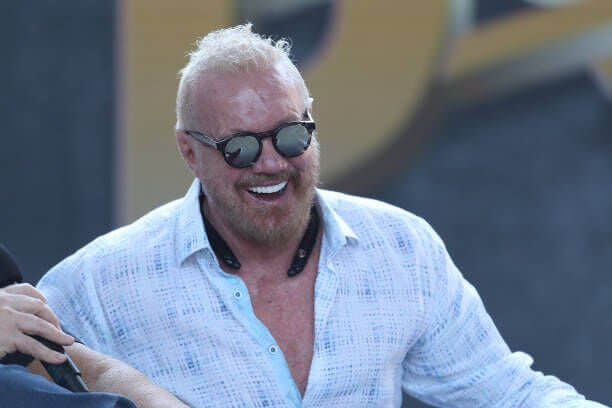 He created a yoga program titled Yoga for Regular Guys Workout. If you want to hear more from him, he is the host of a radio show called DDP Radio, so make sure to tune in.

Kamala
Kamala will always be remembered as that wrestler from the 1980s that wore a lot of face paint and walked around with a shield and a spear. Yes, you have read that correctly.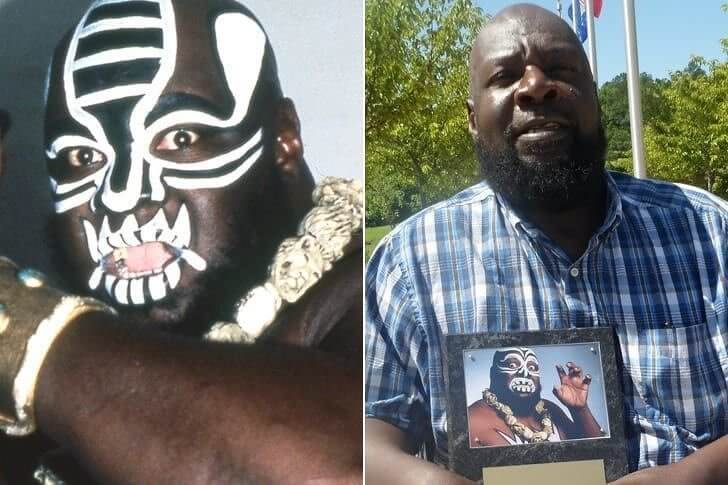 Not only that, but he would also be the rare exception and would always compete barefoot. Unfortunately, he was diagnosed with diabetes back in 1992 and declined treatment. That was a grave mistake because the illness took away both of his legs. He passed away in 2020 at 70 years old.