Romance, marriage…. deception and fraud. It's not the normal path that a relationship takes, but it's the case for one couple from Tampa, Florida. He was 77, she was 26 – it was already an unlikely match.

From their initial meeting to their secret wedding, so many things about this relationship were improbable. But no one could imagine that their simple union would end such a short time later in drama, deceit and arrest.
 
A Day Like Any Other
November 7, 2019 started off like any other day for the employees of a Tampa branch of Amscot. If you've never heard of the finance company, they provide alternative banking services to consumers including check cashing, cash advances, money orders, bill payments and even postal services.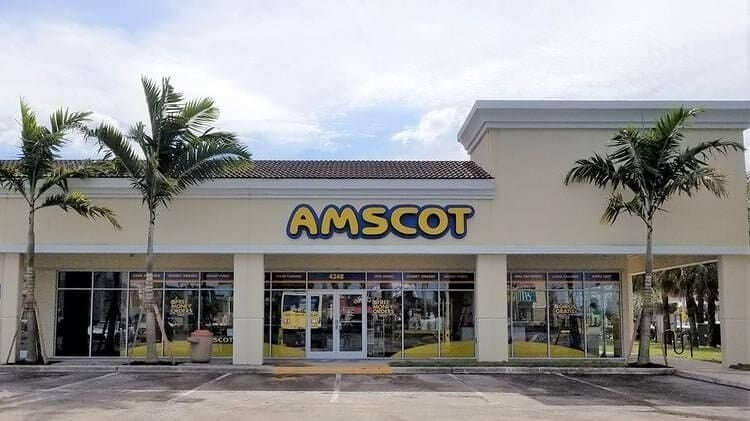 So it's just part of their day-to-day business that workers in Amscot will have to cash checks and hand over a lot of money during the day. But on this particular day, one customer disrupted the flow of the working day by bringing in something the Amscot staff don't normally see, let alone have to deal with.
The Bumper Check
It was on this day in early November that a woman walked up to a cashier and presented them with a check. This part was not out of the ordinary, but the amount on the check was. This young woman was attempting to cash a check for $1 million.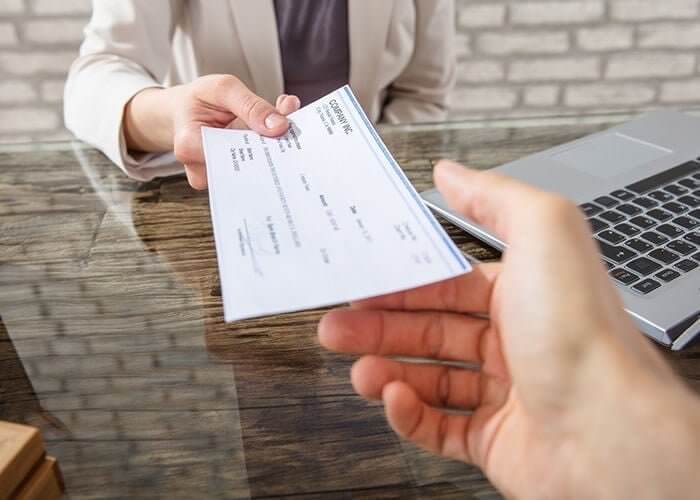 The Amscot employees were naturally taken aback, and of course couldn't immediately hand over the money. Instead they had to take a few precautions, such as ensuring the check was a valid one, making sure she had the correct documents to prove her identity, and most importantly, that she was the rightful recipient of the check. 
Her Explanation
The woman introduced herself as Lin Helena Halfon, and indeed her name was listed on the check. Halfon also provided an Israeli passport that proved she was, in fact, who she claimed to be. She explained to the clerks that she wanted to use the money to buy a yacht for her and her husband in Miami.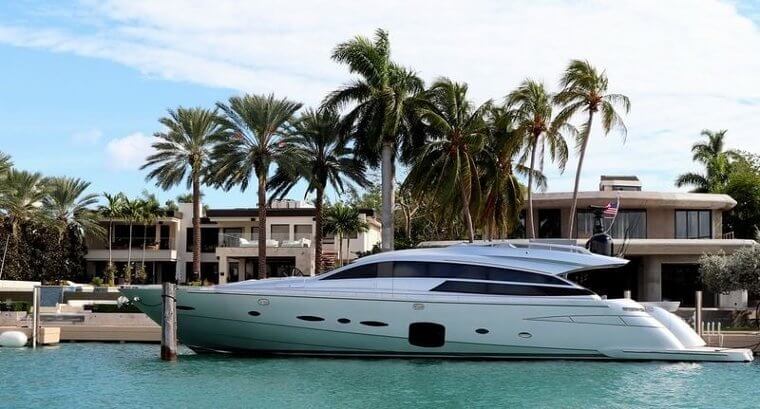 This part of the story may have rung true, as her husband's name – Richard Rappaport – was listed alongside hers on the cashier's check. However, it still wasn't enough for the employees at Amscot to hand over the money.
 
Their Concerns
One of the biggest red flags for the clerks at this financial services branch was the massive amount of money involved. The second was that although Rappaport was listed as co-recipient of the check, he hadn't come in to make the transaction. When asked where her husband was, Halfon claimed that he was out of the country.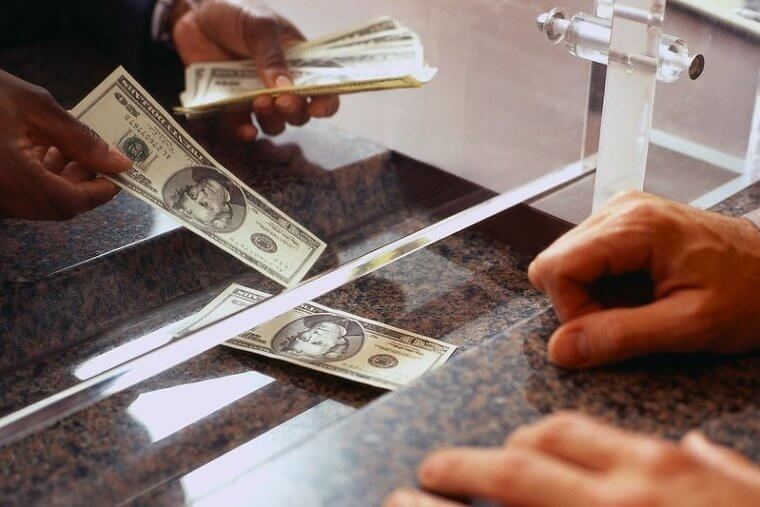 Due to these concerns, the woman was denied access to the money she wanted. When her request was denied, she offered to pay the company $100,000 – more than double the usual transaction fee. Despite the offer, the cashiers still refused, and Halfon left without her money.
She Returns
Later that day, this persistent young woman returned to the same branch of Amscot, this time with a different plan for getting her hands on the money she wanted. Halfon had broken her $1 million check into three smaller checks, each valued at $333,333.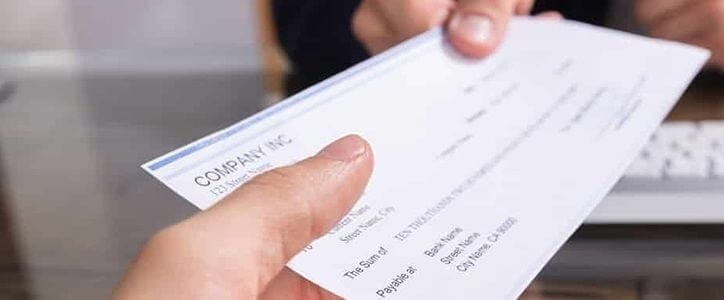 Unfortunately for the woman, this only made the clerks more suspicious of her actions, and again hey refused to cash the checks. This time, however, they did take a copy of her Israeli passport she had brough in for proof of identification. Once Halfon had left, again empty handed, the clerks called the authorities to report her suspicious behavior.
Speaking to Rappaport
Once the police got involved, they figured the best course of action was to get the full story, and that meant speaking to other person listed on the check: Richard Rappaport. While Halfon had claimed he was out of the country, investigators found him the following day at his apartment.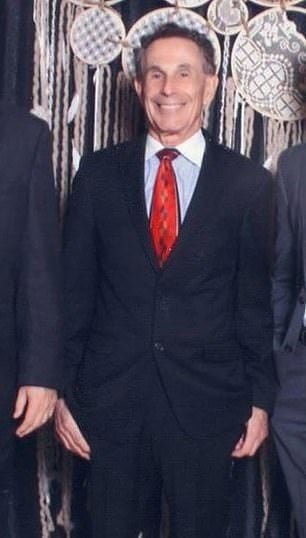 The detectives relayed the situation to Rappaport, who on the day was accompanied by his daughter Dayna Titus. They needed to discover if he was aware of the attempts to cash the checks, if this was something he had agreed to, and if the couple were in fact planning to buy a yacht with the proceeds.
Just a Mistake
The police further revealed to Rappaport that Halfon had broken up the checks into smaller ones, to help with her chances of cashing them. But like any loving husband would do, Rappaport stood up for his wife. He claimed that the whole thing had simply been a mistake, and that he would ask Halfon to return the checks, with no harm done.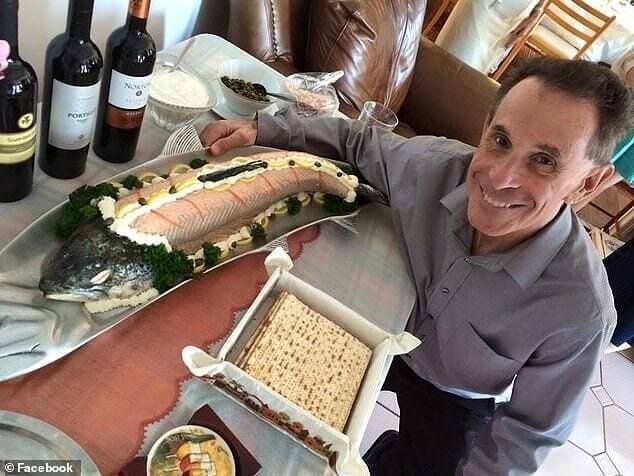 It turned out this was not such a simple request to make. Daughter Dayna, who had been present at the time, later revealed that Halfon "berated Rappaport on the phone when he asked for the check back."
Questions for Halfon
While Rappaport may have been confident that the whole thing was just a mistake, the police were not so quick to agree. On November 12 they interviewed Halfon in her home, noting that she did not in fact live with her husband but in a separate residence.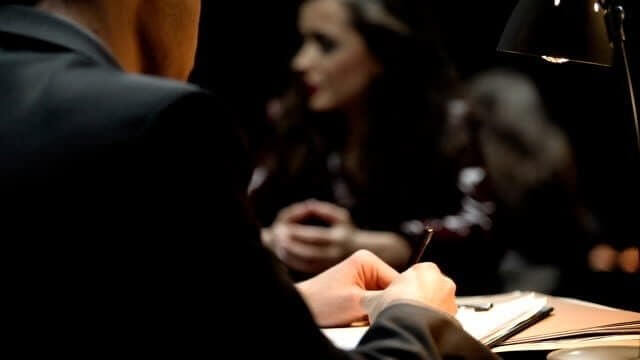 When asked about the checks, Halfon admitted that she had ended up fighting with her husband, and in a rage, she had mailed them to her sister in Israel. She further stated that she believed her husband's family was pressuring him not to give her money, but would ask her sister to mail the checks back.
The Benefit of the Doubt
Despite the fact that the checks were nowhere to be seen, Rappaport still wanted to give his wife the benefit of the doubt. He said that he did not want Halfon to be bothered by the police, and that he did not want her to be deported to her native Israel.
The man was still confident that the checks would be returned without issue, after all, he had made an arrangement with his wife. And as yet, no crime had been committed as far as he could see. But it wouldn't be too long before this doting husband would reconsider his opinions.
The Checks Resurface
It was just over a week later that the next development in the case occurred. On November 22, an unnamed man cashed one of the $333,333 checks at financial services business called CheckPros in New Jersey. And on November 27 he returned to the same place to cash another check for the same amount.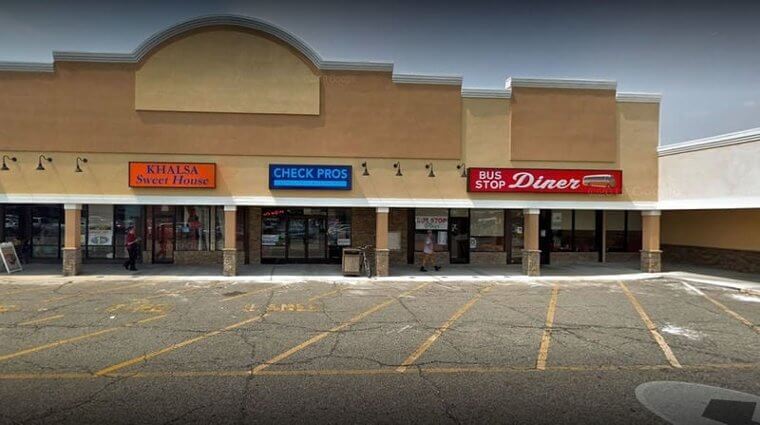 Even as late as December 6, Rappaport was confident that that checks would be returned to him, saying he'd made arrangements with his wife to get them back the following week. It was at this point he admitted he'd never signed any of the checks.
A Victim of Fraud?
Hearing that these checks weren't signed by Rappaport, investigators on the cases contacted Wells Fargo and ordered them to freeze the third check, which had not yet surfaced. On December 10, Rappaport assured investigators the checks were being returned by a friend of his wife. His wife would fly to New York on Dec 15 to collect them.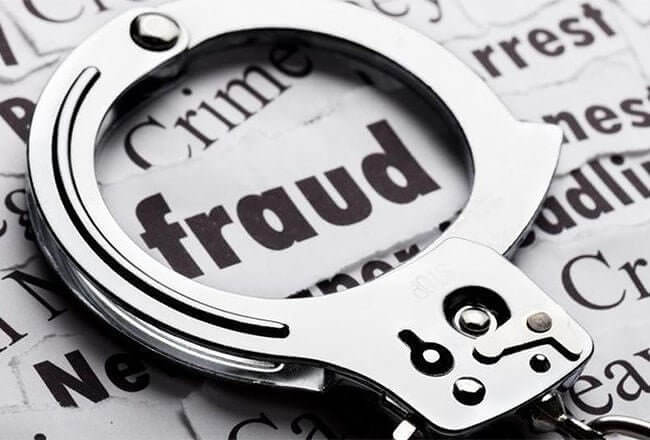 Agent Victoria Morris, who was working the investigation, asked Rappaport if he felt he was the victim of fraud and theft. Instead of sticking up for his wife again, he admitted that he felt he was being conned.
The Arrest
The following day, investigators learned that Halfon had changed her plans and already flown to New York that morning. With the statement from Rappaport saying he felt he was the victim of fraud and theft, this was enough for police to secure a warrant for her arrest.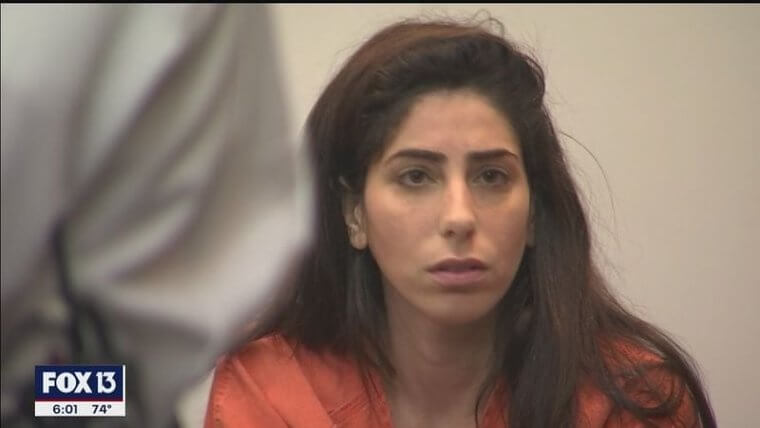 When Halfon returned from New York on December 16, she was arrested at Tampa International Airport. She was taken into custody and charged with money laundering, fraud and exploitation of an elderly person. Her bail was set at $1 million, which is ironically the original amount she tried to access with her fraudulent checks.
How It All Began
When Halfon returned from New York on December 16, she was arrested at Tampa International Airport. She was taken into custody and charged with money laundering, fraud and exploitation of an elderly person. Her bail was set at $1 million, which is ironically the original amount she tried to access with her fraudulent checks.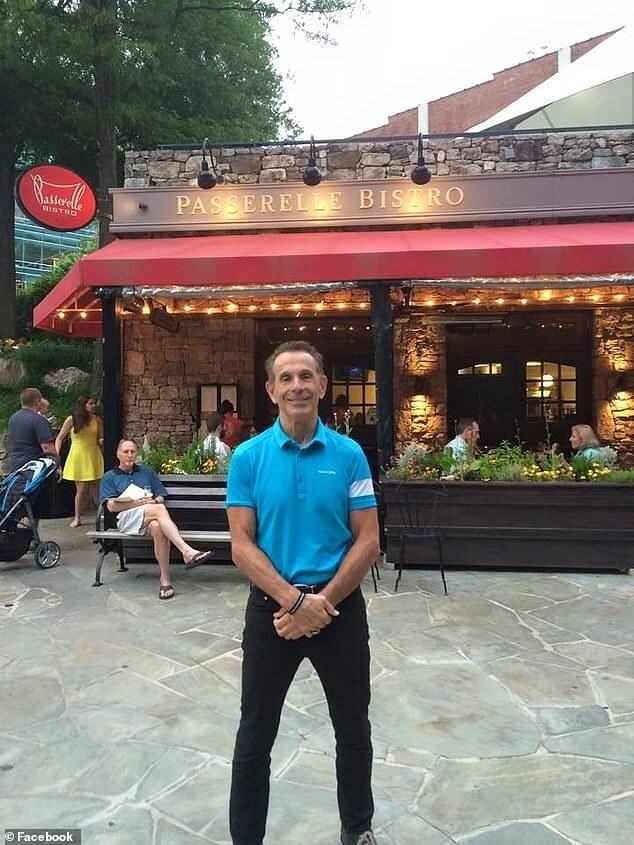 To get an idea of how this whole fiasco started, we need to find out more about this husband and wife, their backgrounds, how they met and their lives together. Read on for the story behind the story.

Richard Rappaport
The man in question is Richard Rappaport, who at the time of these events was 77, more than 50 years older than his wife. He is a well-known businessman and philanthropist in the Florida area.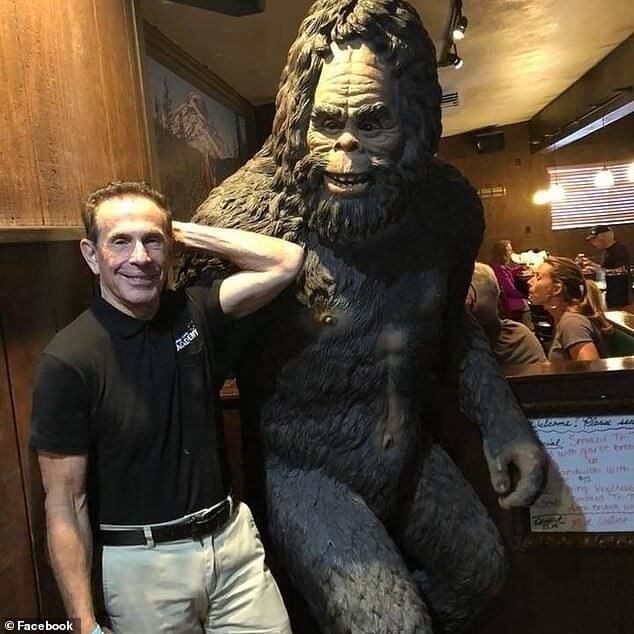 He is the president of Panther Medical, a national medical device company based out of Tampa, Florida, that distributes braces and electrotherapy devices. He is also known for his generous contributions to the Jewish National Fund. But what the woman who would go on to swindle him?
Lin Helena Halfon
Not so much is known about the protagonist of this criminal tale. Lin Helena Halfon doesn't have much of a paper trail in the United States, and until this time she had never been arrested.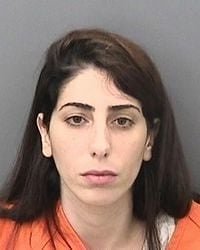 What we do know about her is that she was 26 years old at the time of her arrest, and as proven by her passport she is a citizen of Israel. It was also revealed to journalists that the woman had applied for a green card to allow her permanent residence in the US.
Their Meeting
It's not just Halfon that we know so little about. It's also the marriage between the unlikely couple that has something of a mystery around it. Obviously, the age difference between the two raised some eyebrows, especially given his wealth and status.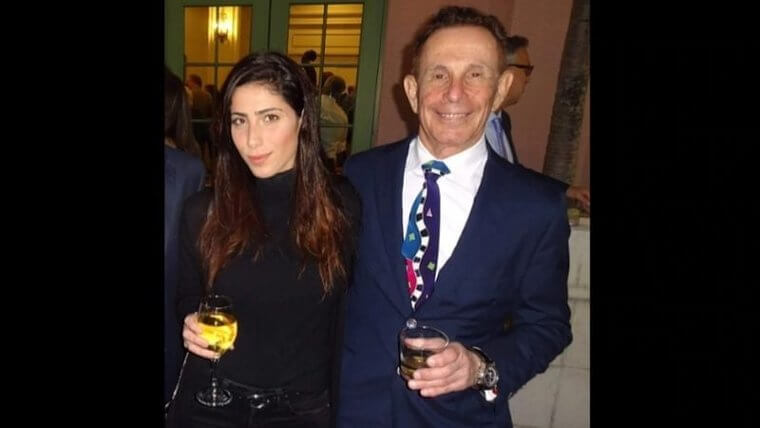 No one is actually sure where the two first met, and neither have revealed any details to the press about this. However, the pair were photographed arm-in-arm at a fundraiser for the Florida Holocaust Museum in February 2019.
Their Secret Marriage
Perhaps the most surprising thing about the marriage between Halford and Rappaport is that it was kept a secret. Dayna Titus – his daughter from a previous union – told police during the investigation that neither she or anyone else in the family knew anything about it.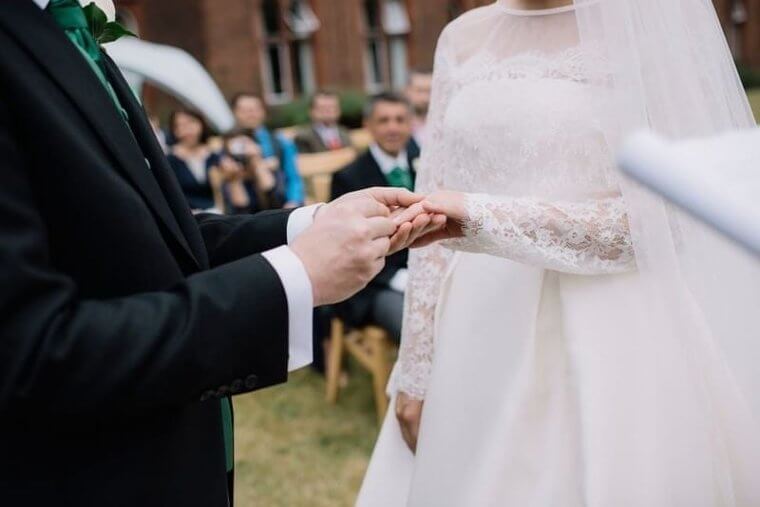 Titus also told Special Agent Victoria Morris that she believed Halfon was simply conning her father due to his advanced age. And given the way things turned out, it looks like she was right about the woman's motivations.

Was It Valid?
It's hard to know whether Halfon had these ideas for fraud from the very beginning, but what many people wanted to know – especially given the secrecy – was if the marriage was in fact a valid one.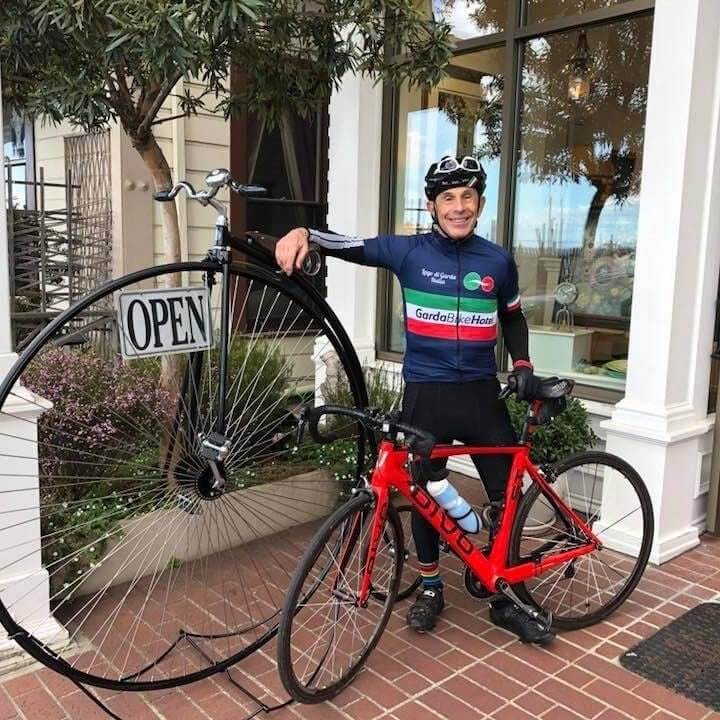 Halfon's attorney Todd Foster confirmed however, "There's a valid marriage between this couple and we look forward to bringing forward additional facts to bring clarity to this situation." He is obviously keen to express that his client was not just a stranger to Rappaport.
More Details of the Relationship
In fact, a lot more evidence came out during the investigation that Halfon and Rappaport had a history, however unconventional their paring might have been. The court heard that they obtained a marriage license on June 24, 2019, several months after they were first spotted in public together.

The wedding itself was held two months later on August 21, in a county clerk's office in Saratosa, Florida. The wedding itself was obviously a small and private affair, as none of Rappaport's family had attended.
Was It Love?
As Halfon's attorney, Todd Foster is obviously interested in proving the validity of the marriage, it's somewhat harder to prove that there was love involved. Foster was quick to tell reporters:" You will see, as it shakes out in the courts, it's not what it's reported to be."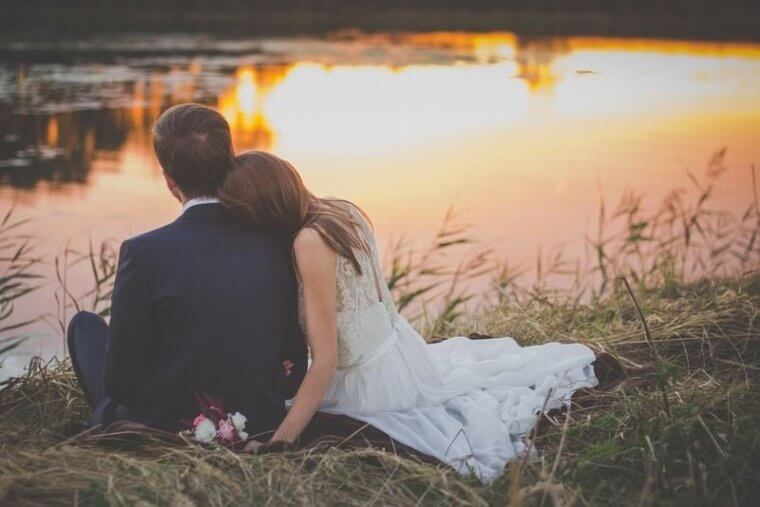 He continued, "This was not a spur-of-the-moment, let's get married, give me all your money type of thing. This was a marriage and a courtship and a relationship over time." 
Their Relationship
They may have had completely legal marriage, but some things about their relationship seemed strange to investigators working the case. The first was the fact that the couple did not live together, with Halfon living in a condo owned by Rappaport on Bayshore Boulevard.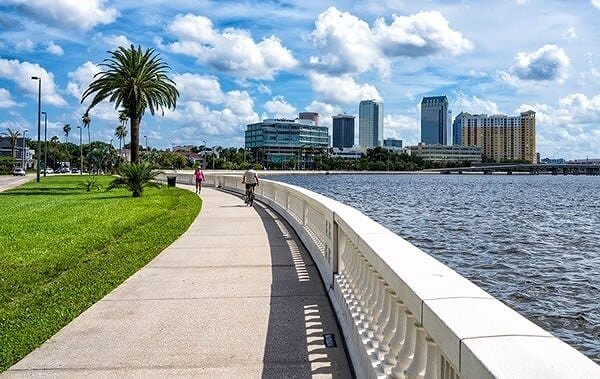 The second is that he had not told his family anything about the marriage, despite being very close to his daughter Dayna. Surely a man in love would want to share his feelings with his nearest and dearest.

The Legal Implications
It might seem strange that a lawyer is trying to prove to the courts that a couple are in love. After all, what does it have to do with the crime that was committed here? Well his reasoning is that there is no crime in a woman taking money from her husband.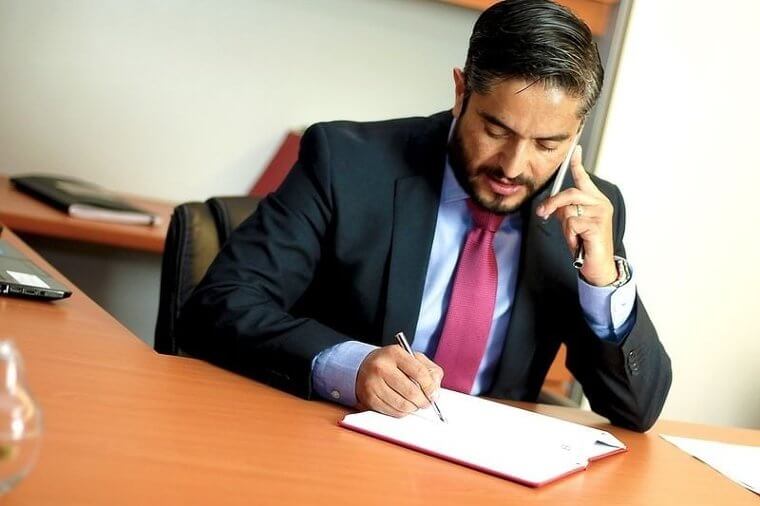 He told news reporters, "They've essentially arrested her and accused her of stealing from her husband? How do you steal from your husband?" He continued, "Is that a crime? We're looking at that."
Shared Assets
Maybe Halfon's attorney will convince the courts that as they were married, assets are shared equally between partners. In this sense she would not really be stealing as the money belonged just as much to her as it did to him.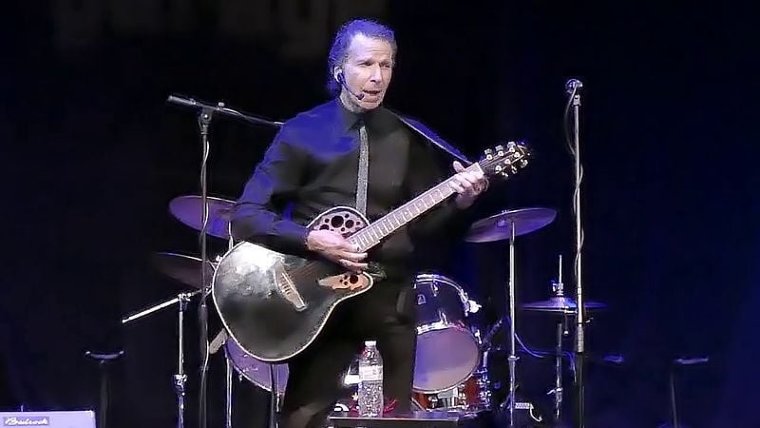 But during the investigation, many details were discovered that showed Halfon was trying to deceive her husband. And for this reason, it might not be so easy for Foster to prove that his client is innocent of any wrong doing.
The Plan for the Checks
You might be wondering where these checks came from, and just how Halfon had planned to cash them successfully. Well the initial $1 million check, and the subsequent smaller checks were all cashier's checks, meaning they were guaranteed not to bounce.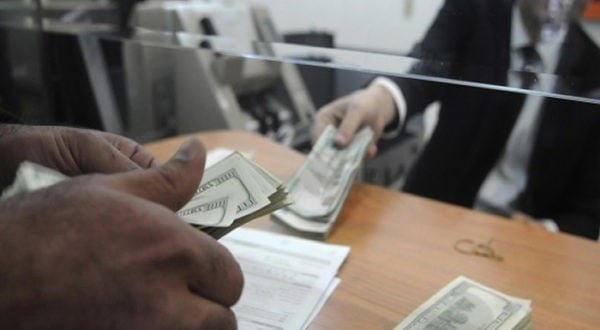 So in theory there should be no problem in cashing these at a place like Amscot. But as we previously discovered, the staff had refused to process the transaction. This was for a number of very important reasons.
Why Weren't They Cashed?
The first reason would have been the sheer amount of money involved. As a payday loan business, Amscot are not used to dealing with amounts as large as a regular bank would. Some sources say the most they would have been able to pay out at a time would be $10,000.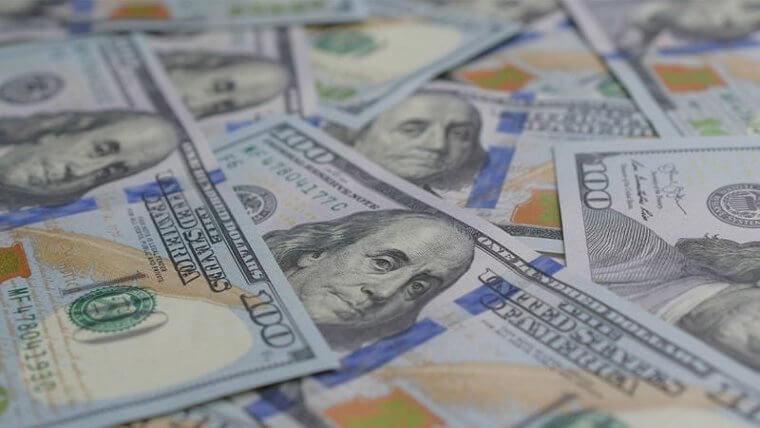 The second issue was that both Halfon and Rappaport were listed on the checks. That means that for them to be chased, both parties would need to be present at the time.

The Phone Call
It appears Halfon had anticipated that it might be a problem that her husband wasn't there with her when she went to the Amscot that day. Staff at the branch said on the morning of November 7 they received a phone call from a 'young-sounding' man.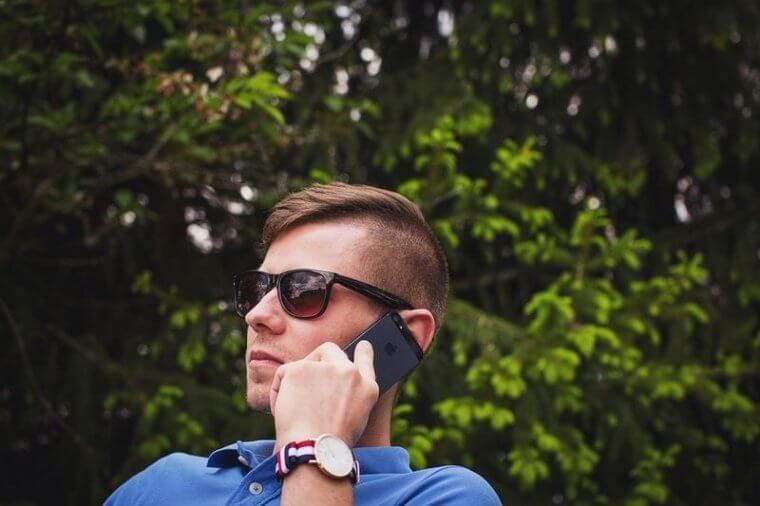 The unnamed man asked if they would be able to cash a large check, and that his wife would be in later that day. When later asked about the phone call, Richard Rappaport assured police that he wasn't the one to make the call, and had no knowledge of it at all.
The Mystery Man
The fact this phone call was made on the day Halfon tried to cash the first check shows that he had at least one person to help her with this plan. But was it the same man that surfaced with the checks some two months later?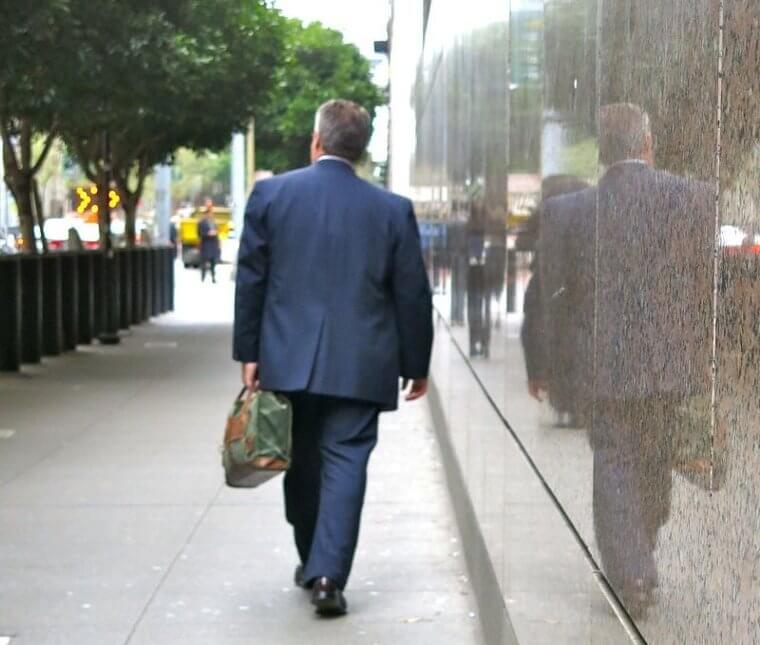 You may recall that on November 22, a man with took one of the smaller $333,333 checks to a branch of Check-Pros in Carteret, New Jersey where he successfully cashed it. The man, who has a Florida address, has not been named as he has not yet been charged.
Where Had the Checks Been?
This same man returned to the same branch of Check-Pros five days later with another check for the same amount, which again, he successfully cashed. But didn't Lin Halfon tell both police and her husband that she had sent the three checks to her sister in Israel for safe keeping?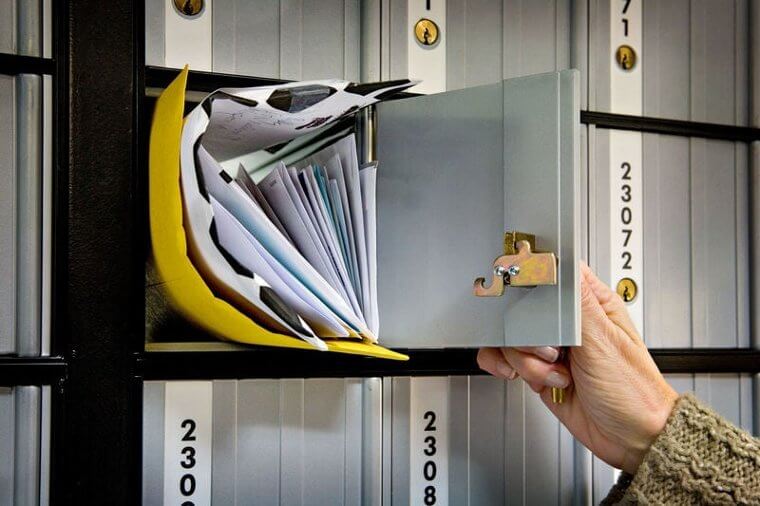 It was still unclear where these checks had come from and if indeed any had been sent out of the country. The only thing that was clear was that Rappaport had not signed or approved any of them, prompting police to finally put a freeze on the third, as yet-unseen check.
The Defense
Even in light of all of this additional information, Halfon's attorney Todd Foster still maintains his client is innocent of any crime. Foster, who specializes in white collar crimes, says that Halfon and Rappaport "love each other" and that she had no incentive to steal.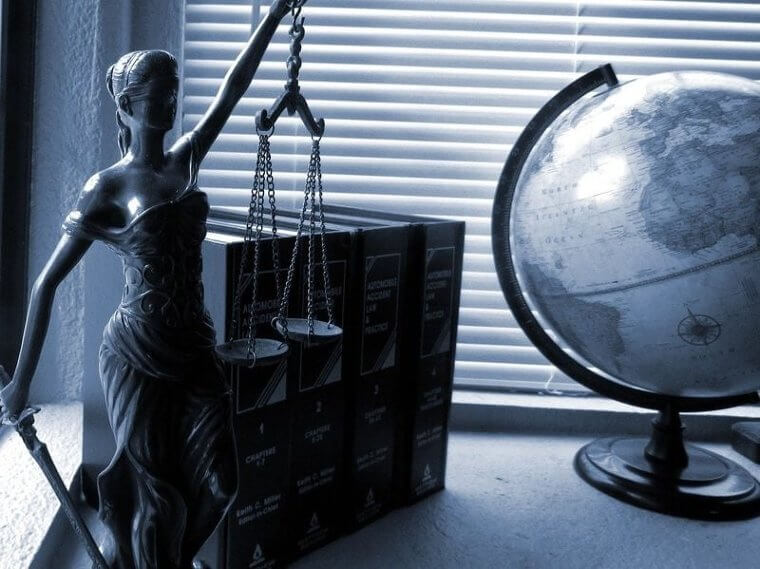 He has not confirmed or denied her attempt to cash any of the checks, simply explaining that as a new arrival to the United States, she may not have been fully aware of the country's banking practices.

The Final Chapter
At the time of writing Halfon still remains in custody awaiting trial, but there have been some developments since her arrest. In January 2020, Richard Rappaport filed for divorce from Halfon, which should not come as a surprise to anyone.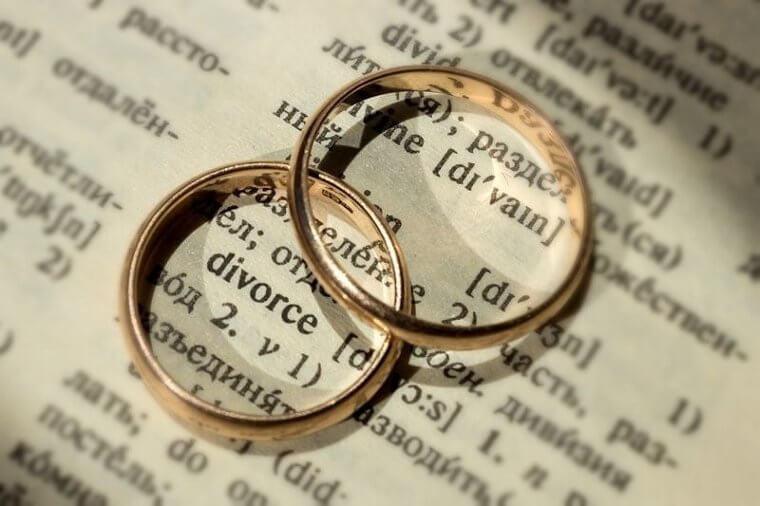 This comes less than a year after they were first spotted together in public, and the first of these events happened just four months into their marriage. It might have been love to begin with, but it ended up being a very short and costly affair.