When you hear the name Playboy Magazine, do you automatically think of gorgeous, half-naked women posing on the cover? If you said yes, then you'd make up the majority. However, since it began in the 1950s, this magazine has constantly evolved. While editors tried to find the balance between taste and sex appeal, women everywhere saw it as an opportunity to make it in the entertainment industry. With the latest unfortunate death of Raquel Welch, let's take a look into the strong and prominent women of Playboy.
Her Appearance Caused a Stir
In 1993, the blond bombshell that was Jenny McCarthy caught Hugh Hefner's eye. And just like that, her whole life changed. Before being allowed to pose for the magazine, no one knew the name, McCarthy.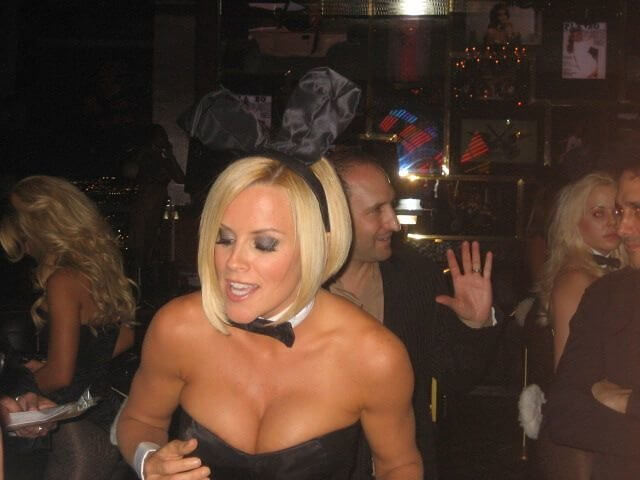 However, after being chosen for the cover and winning Playmate of the Year, she was all that anyone was talking about. Things were looking up and her career was taking off. That's when she got a call from home. Her hometown's people were outraged at her involvement in the magazine and her family paid the price. Not only did people throw eggs at their home, but they harassed her family wherever they went.
An Obvious Choice for the Cover
Unlike many of the other women on this list, Joan Collins had a successful career before posing for Playboy. While her acting career had been steadily rising since 1955, in the 1980s it reached an all-time high.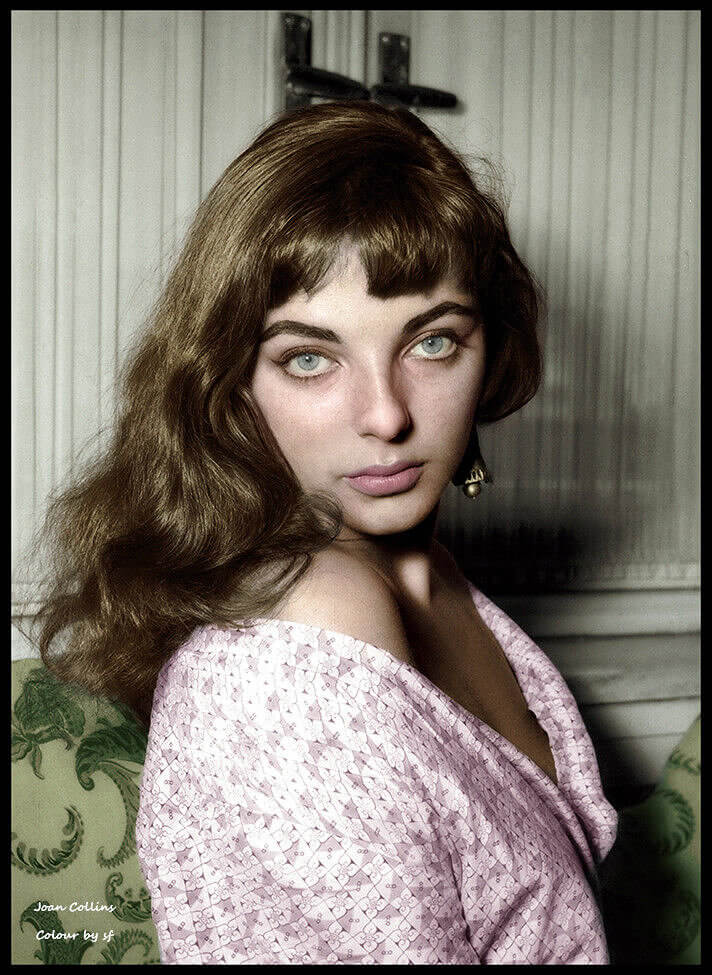 During her time spent as Alexis Colby on Dynasty, the public fell in love with the actress. Her looks, her skills, and her overall personality…she was the whole package! Not long after, she got her shot at being on the cover of Playboy in 1983.
A Little Funny With Her Cover
Goldie Hawn is an American actress with a great sense of humor. While her acting career stretches far and wide, she is most well known for her role in Rowan & Martin's Laugh-In. With Hawn's zest for life, how could anyone have expected a "normal" Playboy cover from her?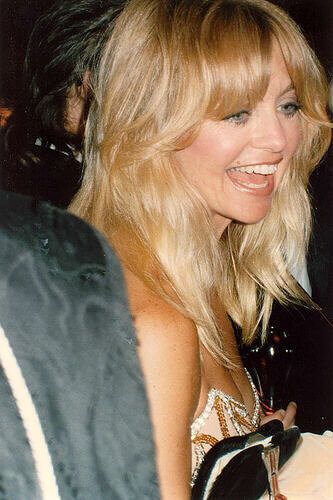 If you saw her cover, you'll know what we're talking about. For those who haven't seen it, we'll try to explain it as best we can. Hawn is captured sitting in a champagne glass. That's right, not next to it, not under it, in it! It's not conventional, however, we have to admit that it's pretty cool.

Causing Major Controversy
Playboy has always pushed the boundaries, however, in the 1970s it became clear that they pushed it too far. In 1986 Brooke Shields appeared in the magazine but what many don't know is that it wasn't her first time.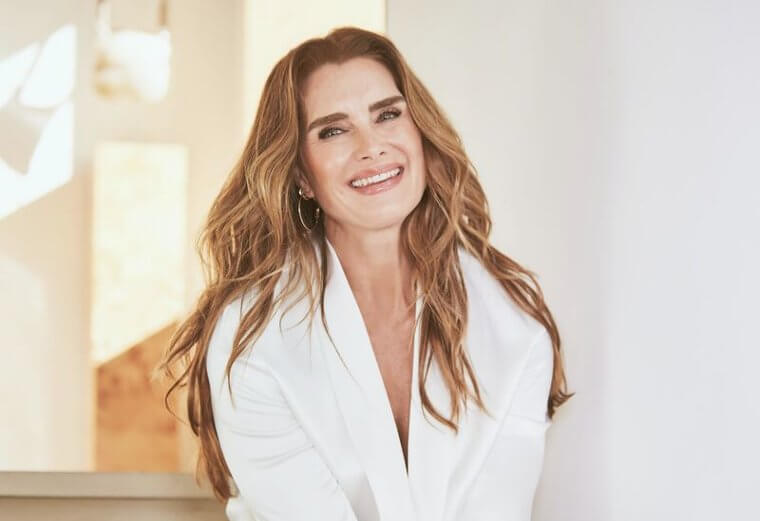 The reason many don't recognize her is probably because the first time that she posed for Playboy, she was only 10 years old! Yes, you read that right. Not only did they photograph her nude, but they published it in a Playboy offshoot publication.

Holding the Magazines Record
As we near the end of the list, you may have started worrying that Pamela Anderson didn't make the cut. But how could we possibly leave out such an iconic member? During the 1990s and early 2000s, Anderson drove the world crazy with her good looks and mesmerizing eyes.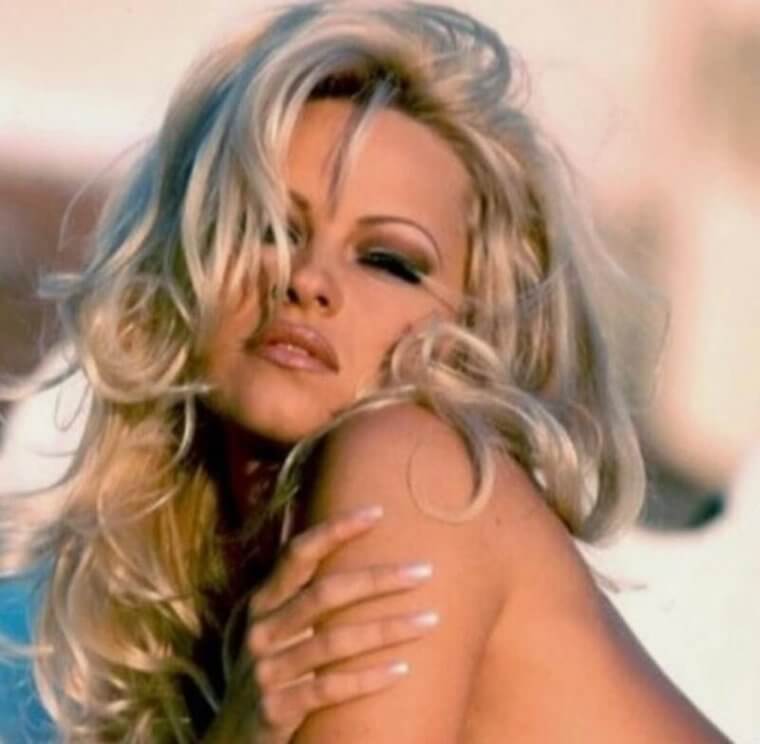 She knew the power that her body held and she used it well! She holds the record for the most times one person has been on the cover. They just kept calling Anderson back and she kept accepting. Not only is Anderson the original Baywatch babe, but she is arguably the most famous playmate as well.

Not Only a Charlie's Angel
Farrah Fawcett is most well known for being one of Charlie's Angels and fighting crime. However, in 1995 she shocked everyone when instead of kicking crime's butt she showed everyone hers on the cover of a magazine.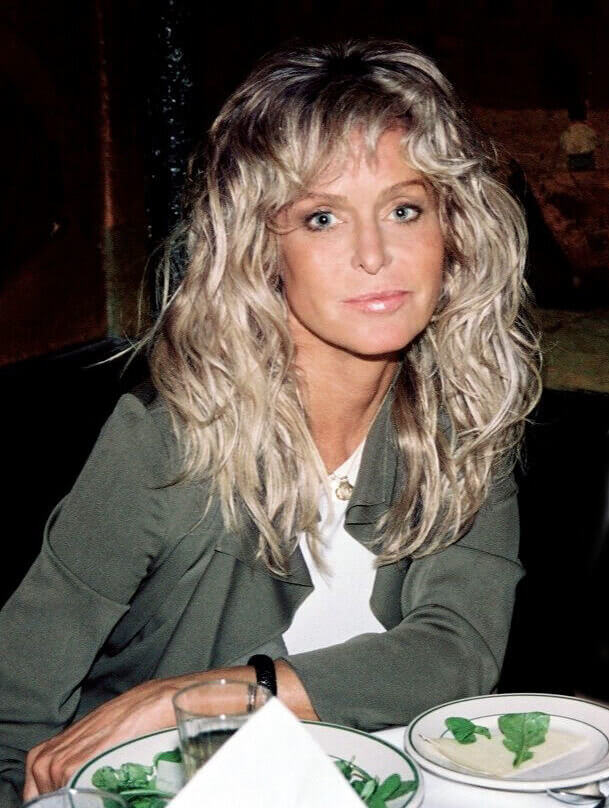 It wasn't the first, nor was it the last time that Fawcett was featured on the cover of Playboy Magazine. However, it was the first time that she agreed to appear fully nude. The most shocking thing was that her 1995 nude cover wasn't the most shocking thing…she had even more of her body to showcase in 1997.

She Looked Amazing Both Times
In July 1988, Playboy's cover was graced with none other than American supermodel, Cindy Crawford. Wearing nothing but a smile, Crawford loved every minute of it and so did everyone else. She enjoyed it so much that she decided to do it again. Only this time, it was 10 years later.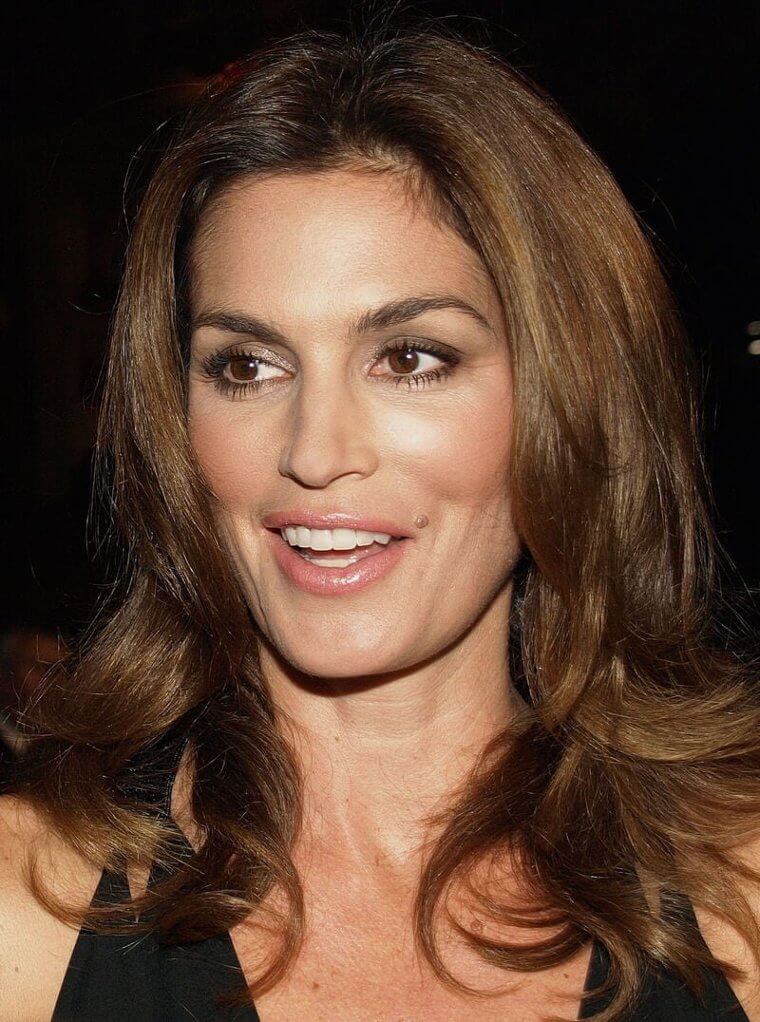 Unsurprisingly, Crawford's body looked just as phenomenal despite a decade having passed. And while many have regretted baring their body to the world, Crawford wasn't one of them. According to her, "People have to compartmentalize me. They can't deal with a woman who has a serious career taking off her clothes and being sexy."

Age Is Just a Number
If you were to ever appear on the cover of Playboy Magazine, at what age would you want to do it? Our guess is in your 20s when your skin is tight and everything is still where it's meant to be…right? Well, Kate Moss defied all odds when she appeared on the cover at almost 40 years old!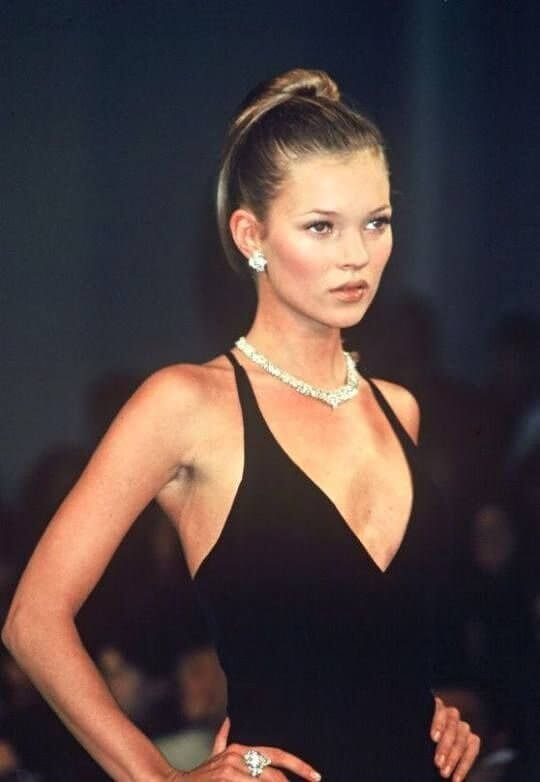 However, Kate wasn't picked for just any issue, she was picked for the magazine's 60th-anniversary issue. On the cover, she was fully clothed. However, the more pages you turned, the more clothes she took off.

More Than Just a Pretty Face
You can spot a member of the Jackson family from a mile away. All of the Jackson women have the same features and all of them are gorgeous! So, it wasn't a shock when in 1989, the world saw La Toya Jackson on the cover of Playboy.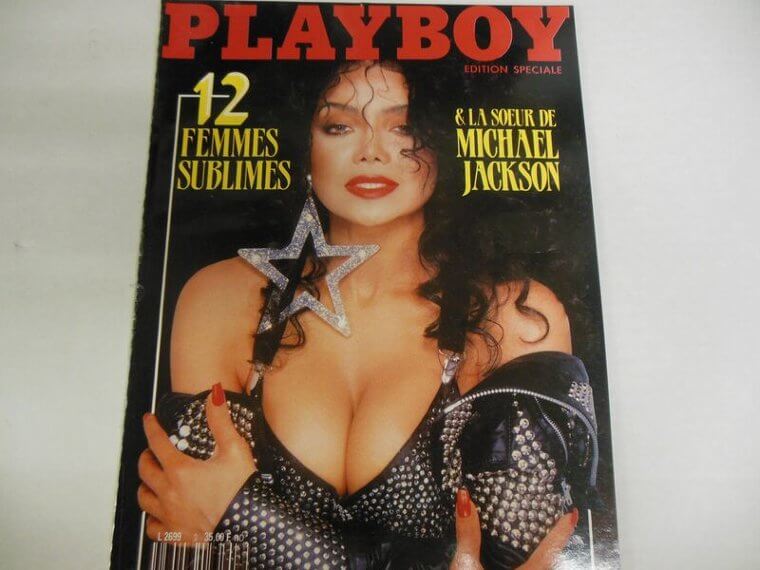 La Toya is the middle child and the one who shared the talent and love of singing with her brother. However, that's not all she did. She had various other ways of bringing in an income, one of which Lay Toya used her second cover on Playboy to help advertise!

People Couldn't Get Enough of Her
The thing about Playboy is that while it focuses on female nudity, it's not the be-all and end-all. As long as the women are attractive and their photos push boundaries, they can be wearing whatever they like.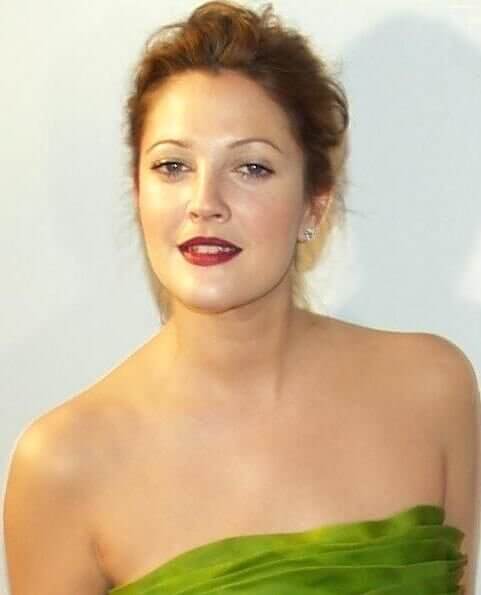 In the 1990s, Drew Barrymore was the name on everyone's lips. So, it's no surprise that she landed up on the cover of Playboy magazine. What was surprising was just how much skin she was willing to bear! When compared with other covers, Barrymore's is even more scandalous than we initially realized!

Taking Things a Step Further
People will always know the name, Marilyn Monroe. From her iconic look to her "flying skirt" moment. She's not one that's easily forgotten. And if this wasn't enough to remember her by, there was the time that she posed for Playboy.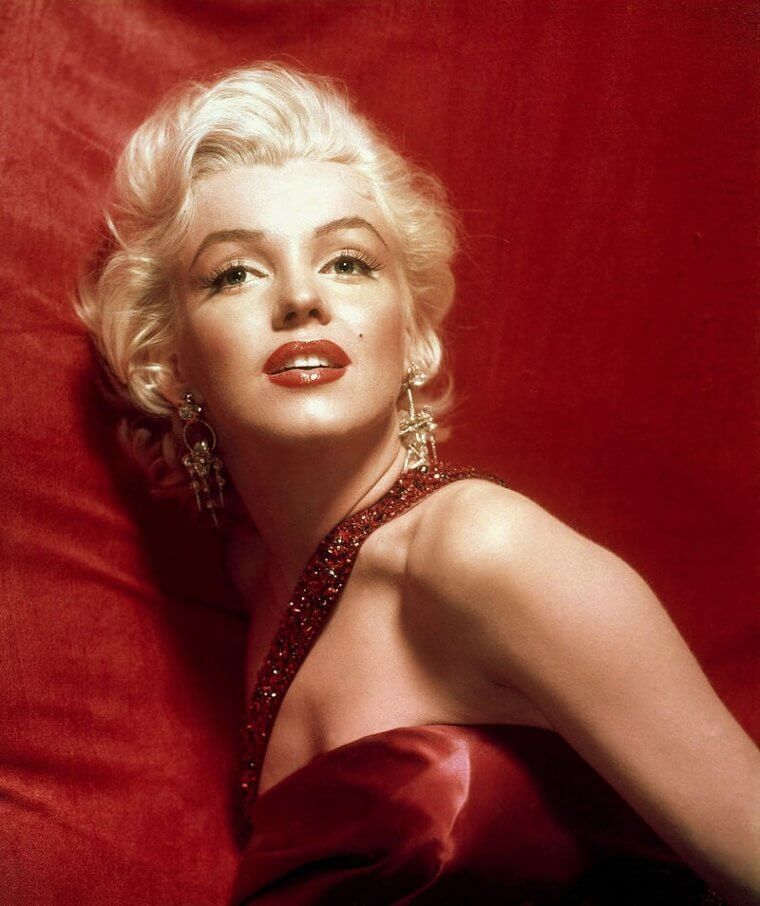 You may be wondering how this helps to keep her name alive? Well, it's because in December 1953 she didn't just pose for the cover of the magazine. No, she posed for the cover of the first-ever Playboy magazine! With the magazine still being published nearly 70 years later, there's no doubt that she'll go down in history.

Leaving Them Wanting More
Raquel Welch was an actress who got her first big break in 1965s A Swingin' Summer. She had heard about Playboy and was interested in posing for the cover. However, she had one very strict condition before going ahead with the shoot. Welch would pose for the magazine, on the condition that she was covered at all times.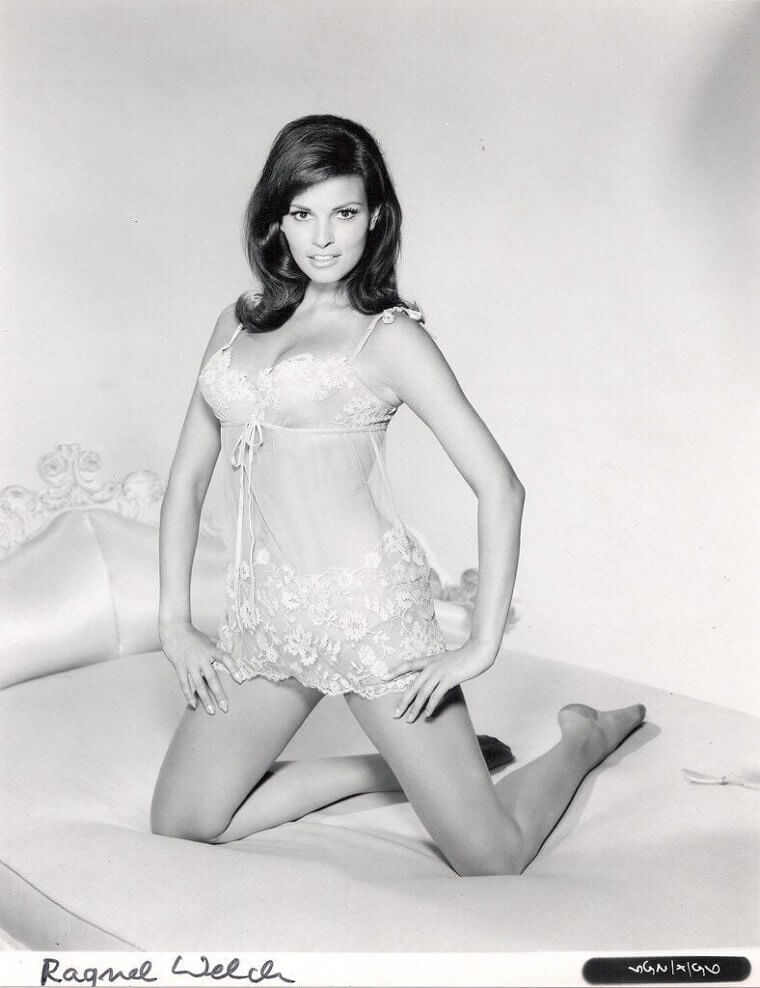 Now, that's a pretty big ask when its main focus is female nudity. While many thought that this would cost her the cover, Hefner thought that it made her more desirable. According to him, Welch was "one of the last of the classic sex symbols, came from the era when you could be considered the sexiest woman in the world without taking your clothes off." Unfortunately, she passed away in February of 2023. She leaves behind a son, Damon Welch, and a daughter Latanne "Tahnee" Welch, who is also an actress.

Showing More Than a Little Skin
Shannen Doherty was one of the women who were lucky enough to be featured in Playboy Magazine more than once. You can find her in the March 1994 and December 2003 issues. While Doherty resembled the other women in her looks, poses, and outfits (or lack thereof), she differed in a very significant way.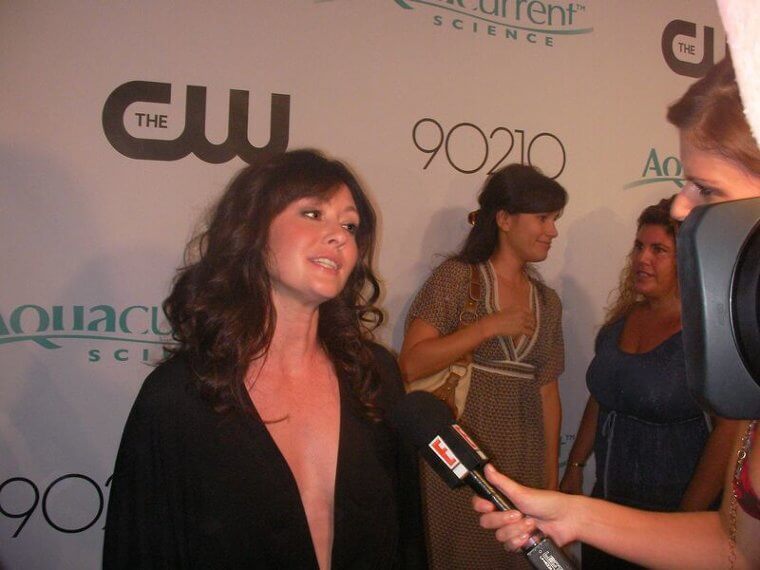 She decided to bear more than her body in the magazine, but also her soul. According to Doherty, her life has been filled with ups and downs, some of which she wishes had been handled better. However, she also added "I've always been outspoken about my opinions, and there's something to be said for having the courage to just live your life. I have regrets but no apologies."

She Had a Point to Prove
Tara Reid is most popular for her role as Victoria Lathum in the American Pie film series. At one point, she had everything that all the girls (and boys) wanted. Her career was going well and Reid was in high demand when suddenly, she went into hiding. After turning to plastic surgery in an attempt to prolong her youth, Reid's body was left disfigured.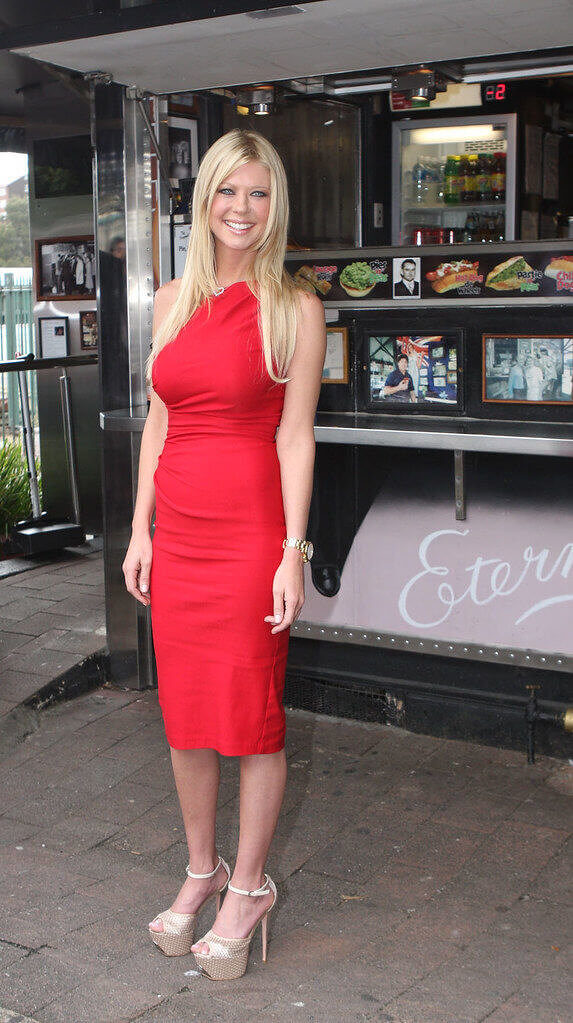 So in 2010, when Playboy Magazine's January issue was released everyone was both shocked and delighted to see Reid on the cover. While in hiding, she had found doctors who helped to correct the previous surgeries. Reid was back and she was finally feeling herself again. What better way to celebrate that than by posing for Playboy?

Once Just Wasn't Enough
Many look at posing for a magazine as a once-in-a-lifetime opportunity. And for many it is…but not for Carmen Electra. Electra has posed not once, not twice but five times for Playboy. Each of her issues was better than the last and people simply couldn't get enough of her.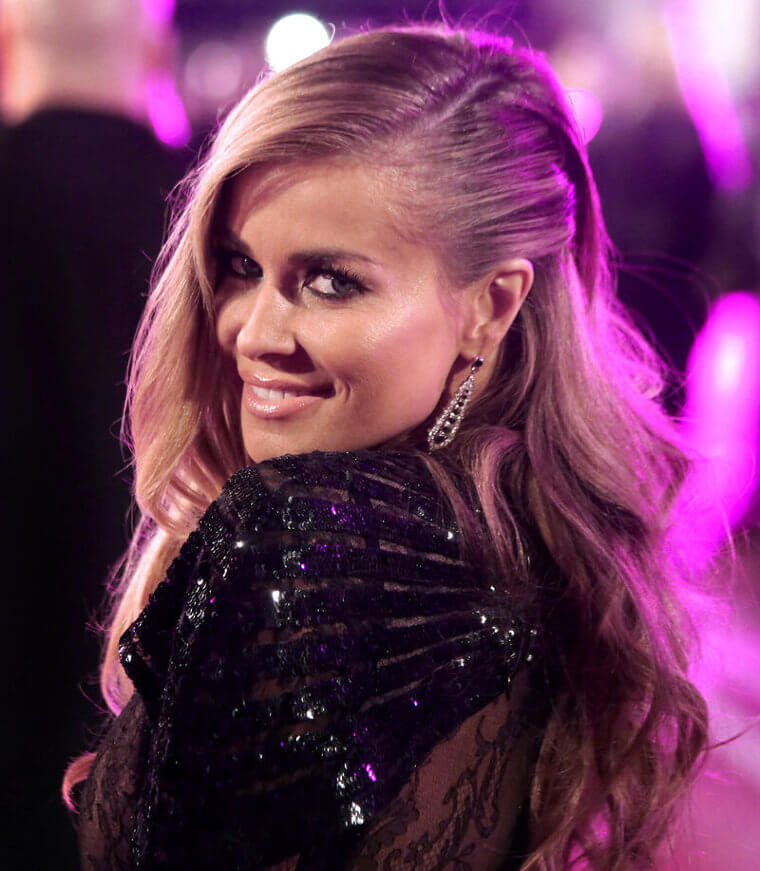 1996 marked her first cover of the magazine and 2009 was her most recent. As you can imagine, her first time modeling nude was intimidating. However, Electra said "They were very respectful. There weren't people hanging around on set. The lighting was amazing. The photographers were very friendly and aware that you're a woman and you're posing nude, and so it did make it easier."

She Knows What She Wants
Before posing for the cover of Playboy, Sharon Stone decided to weigh up the pros and cons of doing it. In her mind, the more exposure she got, the better her chances were of making it in the film industry. And there was a particular role that she had in mind. Stone knew what she wanted and decided to go after it. If you're wondering if it worked out, just go look at the cast of Basic Instinct. Not only did Stone get her dream role, but she attributed it to her time spent at Playboy.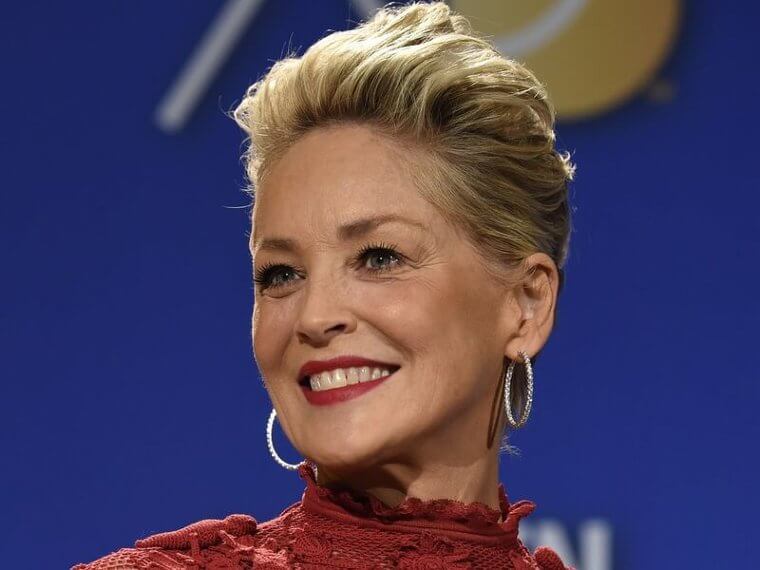 More recently, Stone fought to recover her "radiance", as she put it, after suffering a stroke in 2001 and taking seven years to fully recover. She released a memoir, The Beauty of Living Twice, in 2021.

Not Afraid to Show It Off
At the moment, Namoi Campbell is one of the most famous and in-demand models in the world. Her career started at a young age and has only gone up from there. Playboy has been publishing for almost 70 years, over which people have started to notice a pattern emerging.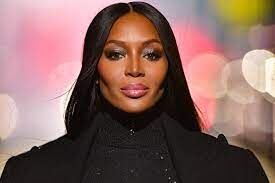 No matter how famous you are, posing for Playboy takes your career to the next level. So, when Campbell was offered an opportunity to pose for the cover, she jumped at it! There was no doubt that she had the body for it, but fans weren't expecting to see quite so much of it. In 1999, Playboy welcomed the holiday season by featuring Campbell in nothing but strategically placed strips of fabric.

It Was Only a Matter of Time
If you were around during the 1980s, you may remember how Bo Derek became a worldwide sensation almost overnight. After her role as Jenny in 10, the world seemed to be for everything Derek. This is why finding her on the cover of Playboy wasn't surprising.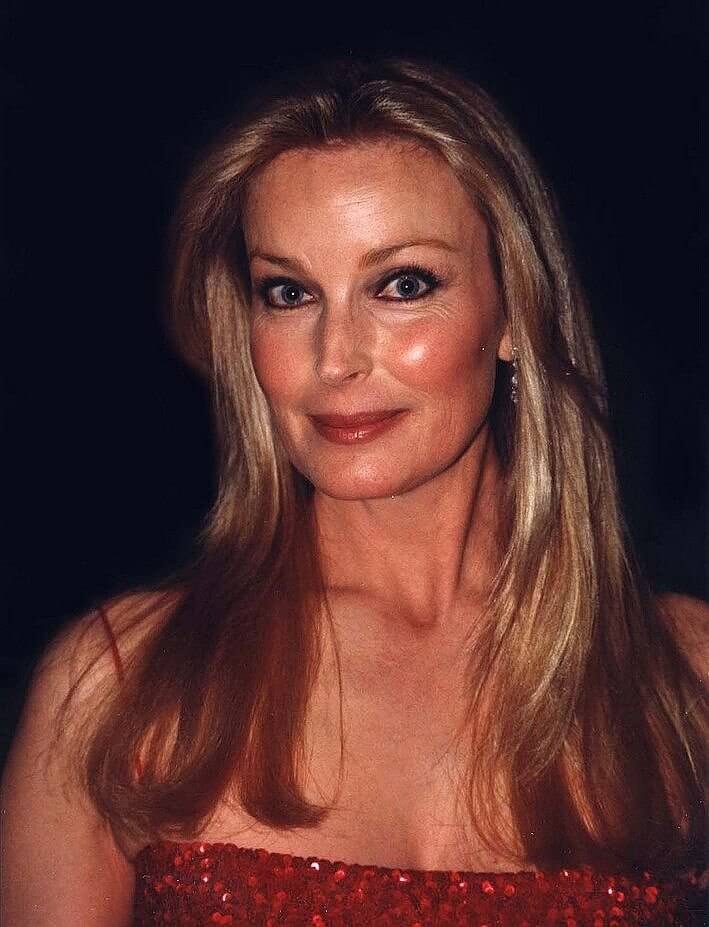 While the public became obsessed with her cornrows in 10, they soon realized that she was able to look just as beautiful without them. Although, they may have just been distracted by her lack of clothing. Either way, her cover went on to be one of Playboy's most iconic.

Doing It on Her Terms
Many of the women who have decided to pose for Playboy have done so to advance their careers. However, Elle MacPherson wasn't one of them. Before appearing in the magazine, the Australian model was known for her appearances on Sports Illustrated's swimsuit issues. So, what caused her to make the switch?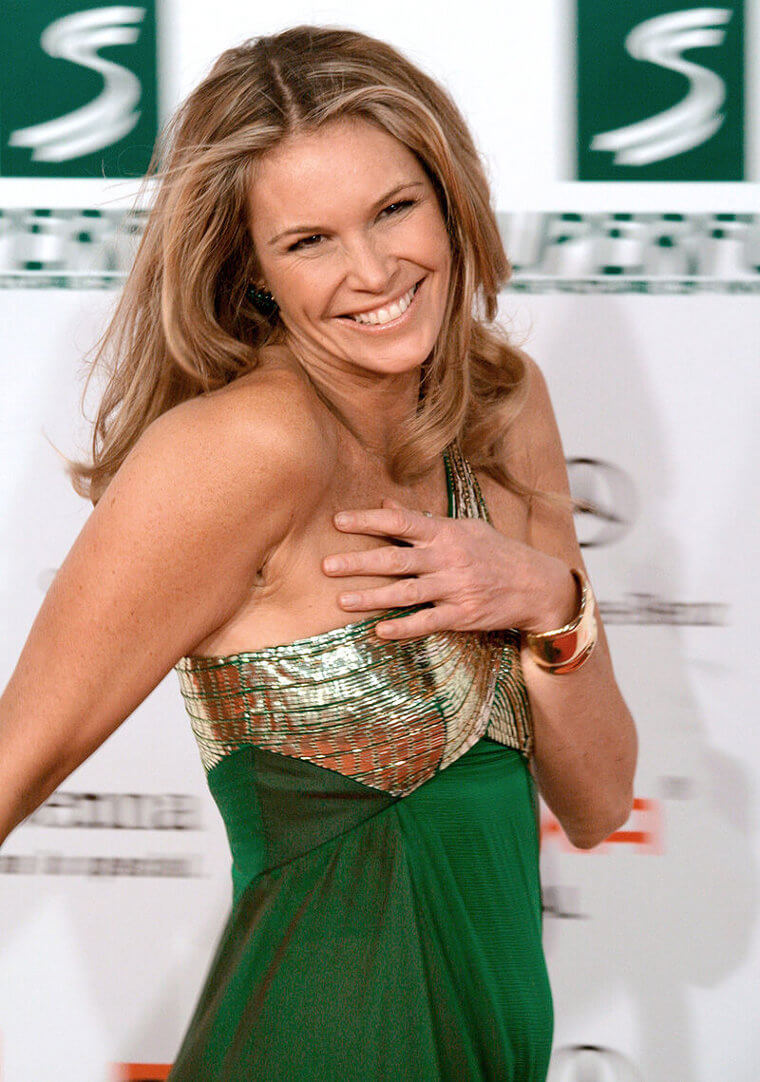 Well, it all started when MacPherson heard that people were searching for nude photos of her. By this time it wasn't surprising as she had already been nicknamed "The Body." However, MacPherson made a decision that we're not sure many would have. If there were going to be nude photos of her, they were going to be released on her terms. So, in 1994, the public finally got the photos that they had been searching for.

A Boundary-Pushing Shoot
Every woman who has posed for Playboy has been in the best shape of their life. Well, unless you're counting Lisa Rinna. Rinna is most well known for her role in Days of Our Lives, some may even call her soap opera royalty. And while she has an amazing figure, her 1998 magazine cover didn't quite capture it.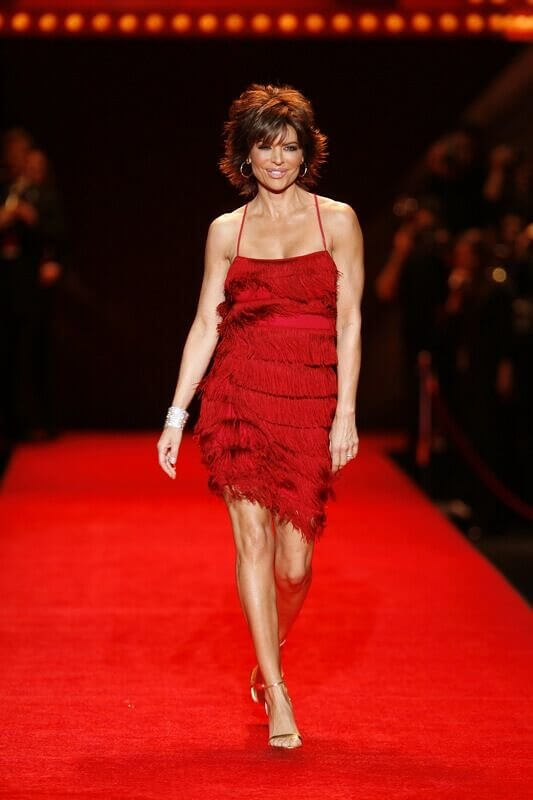 This was because the actress was six months pregnant at the time of her shoot. In true Playboy fashion, this issue pushed boundaries by displaying nude pictures of her over 10 pages. While she may not have had the typical flat stomach, we think that the issue encapsulated the beauty of the female body in its entirety.

A Chair Is All She Needed
Lindsey Lohan is a talented actress whose career started when she was only 11 years old. Unfortunately, as her career started looking up, her decision-making skills went downhill. She began making headlines for all the wrong reasons. However, amid the bad decisions, she accepted an offer to be on the cover of Playboy Magazine.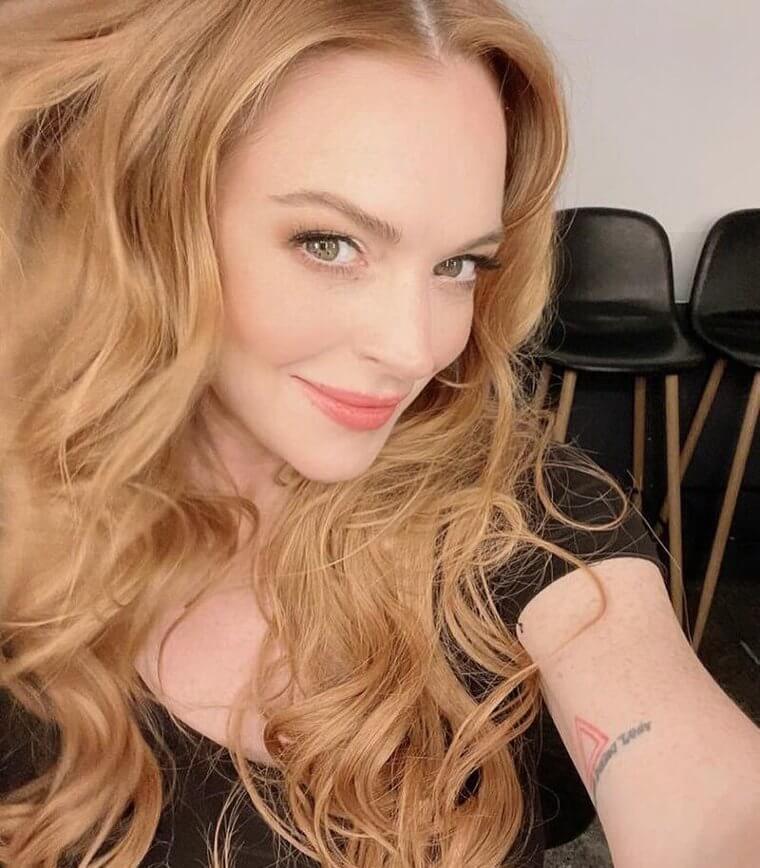 Funnily enough, she got some good publicity for taking her clothes off. All she needed was a chair to cover the essentials and she was good to go.

Giving People Something to Talk About
During the 1950s and 1960s, Jayne Mansfield was the name on everyone's lips…and that's exactly how she liked it! Often in competition with Marilyn Monroe, Mansfield would do whatever it took to get attention.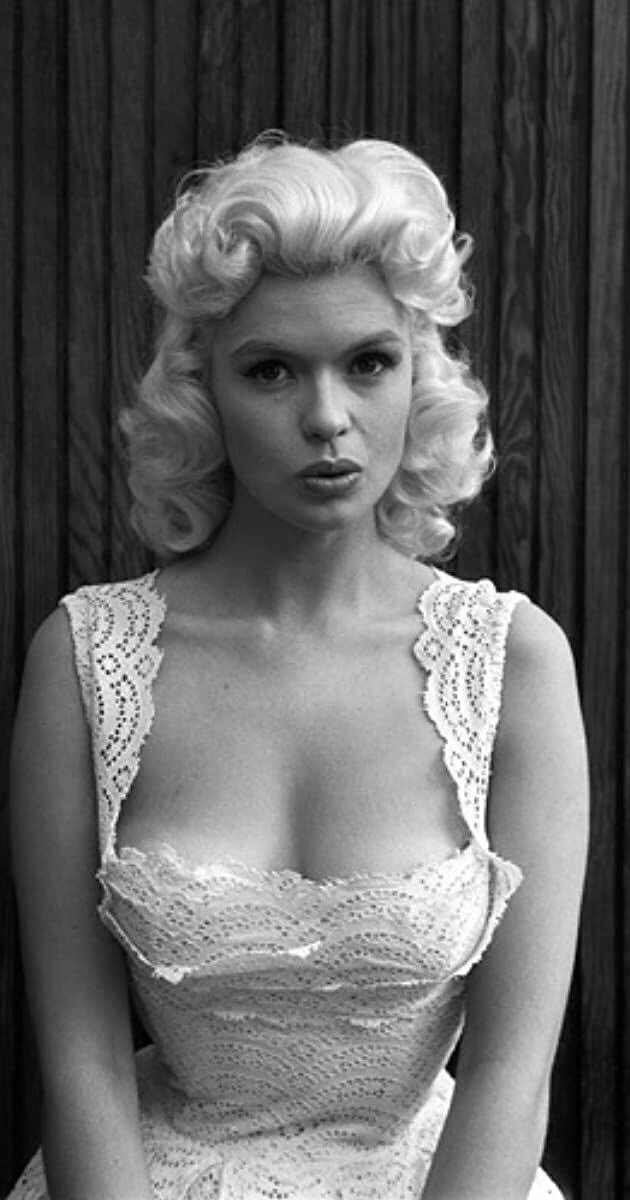 She used whatever she could to keep the spotlight on her, and that included using her body. So, in 1954, no one was surprised when Mansfield's face and body were on the cover of Playboy. However, Mansfield was more than just a pretty face and a hot body, she was also a singer, nightclub entertainer, and actress.

She Convinced Him to Buy It
If anyone should go down in Playboy history, we think that it should be Barbi Benton. She may be known for her roles in Hee Haw and The Love Boat, but they're not what got her career off the ground. Her career started the same way that many of the other women on this list did.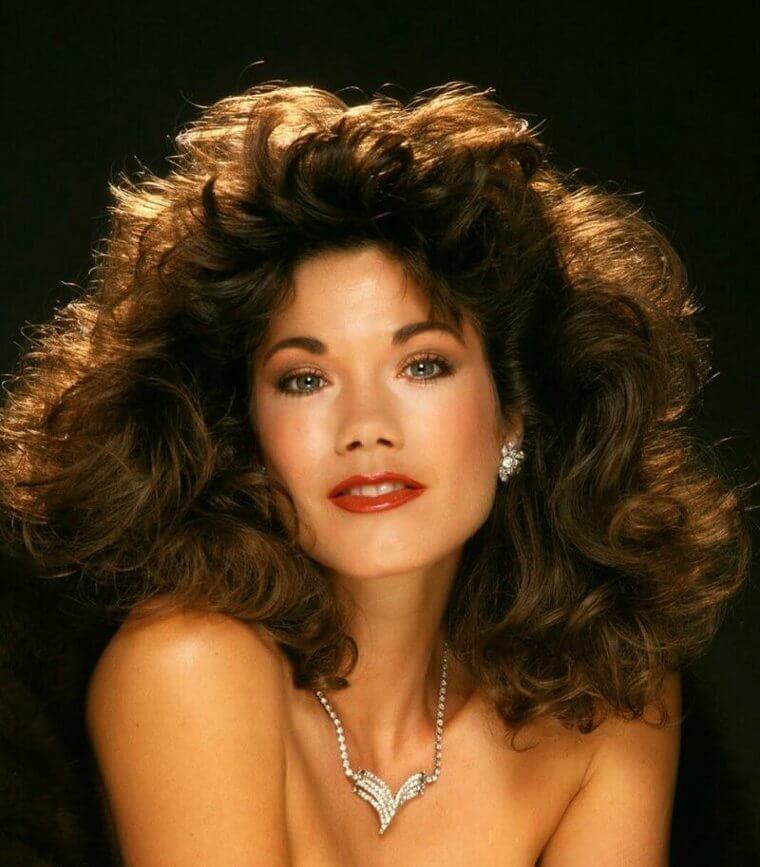 After catching Hugh Hefner's eye, Benton went from being an extra on the Playboy After Dark television show, to co-hosting it. After Benton and Hefner became romantically involved, she had even more power over the brand than ever before. This was when she suggested he buy the Playboy mansion. Not only was she responsible for the mansion happening, but she was more involved in the brand than any other bunny.

Keeping Up With the Kardashians
The Kardashians have been around for so many years that it's difficult to remember a time when they weren't famous. However, Kim's fame all really started in 2007. Not only did her sex tape get leaked, but she also made it onto the cover of Playboy.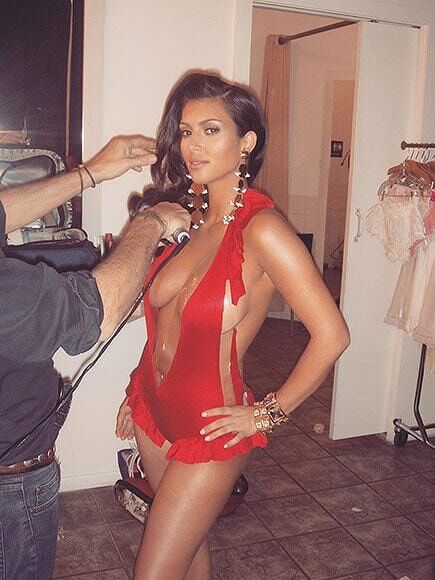 It was around the same time that Keeping Up with the Kardashians began. In fact, the entire shoot can be found within the first season of their reality show. We love how confident she was in herself, despite everything that was going on in her personal life.

Gone but Never Forgotten
Dorothy Stratten was a Canadian model and aspiring actress. Like the other women on this list, she was absolutely beautiful and it was her beauty that took her places. In August of 1979, Stratten won Playmate of the month and took home Playmate of the Year in 1980.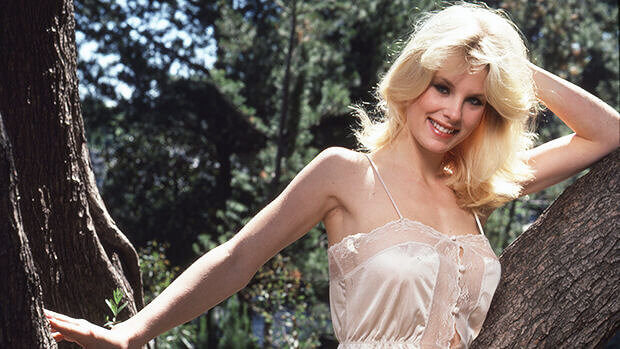 Unfortunately, her beauty also got her into trouble and is the reason we speak of her in the past tense. At the tender age of 20 years old, Stratten was shot and killed by her husband. When Paul Snider learned of his wife's affair with director Peter Bogdanovich he became enraged. Unable to control his hurt, Snider lashed out and ended Stratten's life.

Jack of All Trades
Dita Von Teese is what many would label as 'different.' From her clothes to her personality and her opinions, nothing about her falls within social norms. Which is probably the reason why we like her so much!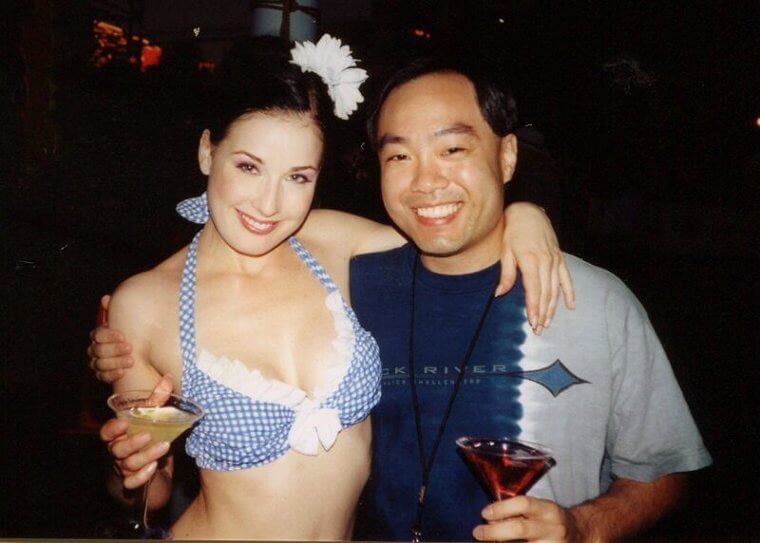 Being known as the 'The Queen of Burlesque,' Von Teese was an obvious choice for the cover of Playboy. While she may differ from the other women on this list, she isn't afraid to get her hands dirty. Somehow, Von Teese still finds time and energy to put into being a successful businesswoman, fashion designer, author, and model!

She Can Do It All
The year 1978 was a big one for Dolly Parton. Not only had she already been in the music industry for 11 years, but she had just released her 20th studio album. Parton was more successful than she ever thought that she could be.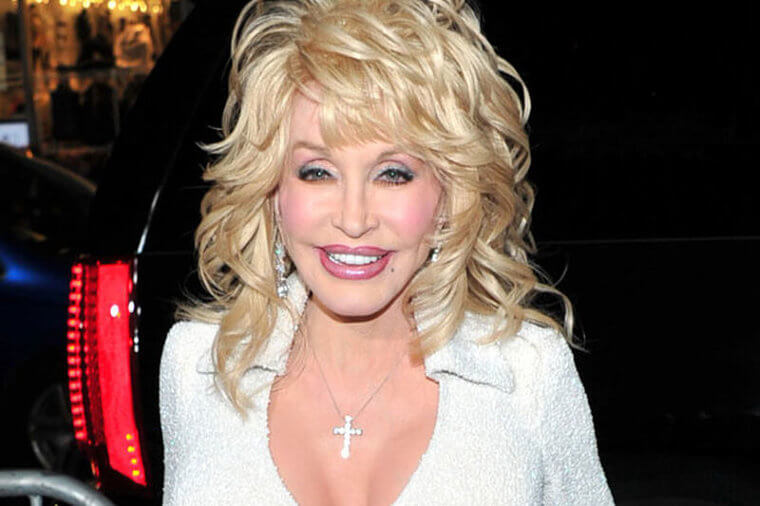 However, she wasn't the type to get too comfortable and take her foot off the gas. Instead, she looked for new ways to challenge herself. One of them just happened to be posing for Playboy. Is there anything that Dolly Parton hasn't done?

She Made Two Appearances
Being on the cover of Playboy Magazine is a huge honor and opportunity to advance one's career. It's also usually one that doesn't come around more than once. However, Suzanne Somers must have left a lasting impression.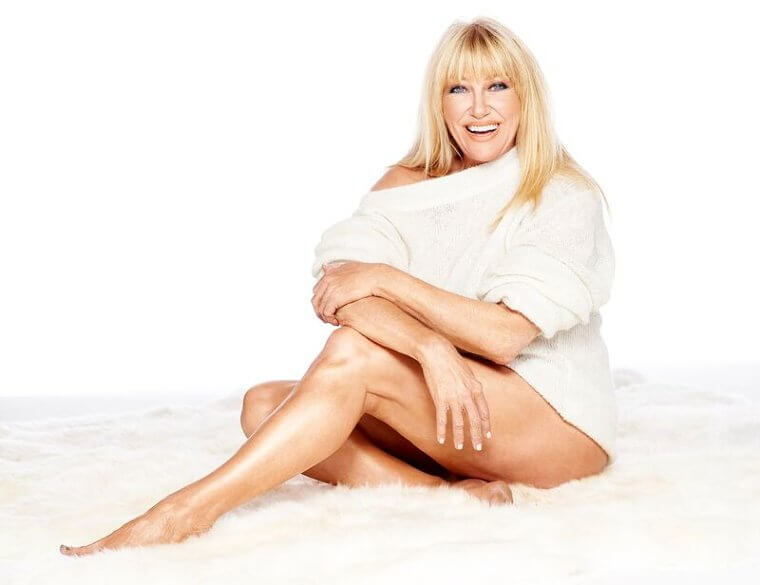 Not only did she make it onto the cover of Playboy, but also onto the cover of the magazine's French version! Many women can say that they've been on the cover, but not many (if any) can say that they've been on both!

Playboy History Was Made
In 1960, Playboy decided to spice things up…as if they hadn't already added enough spice to our lives as it was! Nevertheless, they decided to launch the Playboy Club. Here, you could find nightclubs and resorts all under the Playboy enterprise.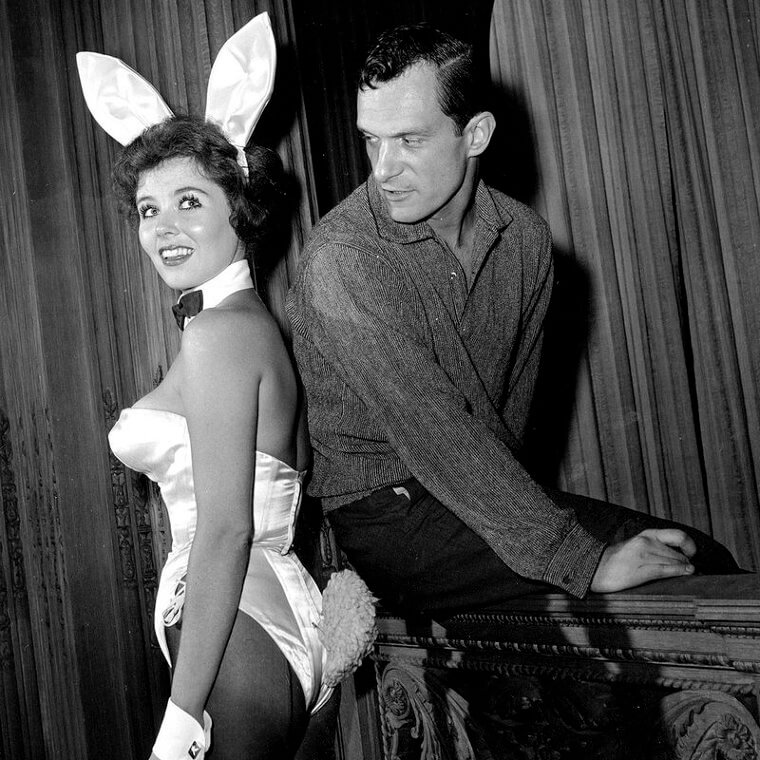 When the clubs opened, Bonnie Halpin was the first-ever "door bunny." Not only was she there to greet guests as they arrived, but she was to charm them with her irresistibly good looks and personality. This began a three-year-long stint at the enterprise and landed her on the cover of the magazine in 1962.

Singing Her Way Onto the Cover
We all know Mariah Carey for having the voice of an angel and being able to hit the notes that no one knew existed. However, in 2007, she decided to showcase a different part of her body. Instead of belting out the big notes, she stripped down to the bare minimum.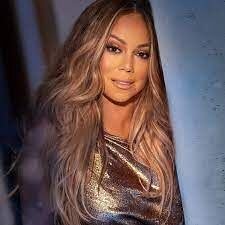 In March of that year, Carey found herself on the cover of Playboy. But she was wearing far more clothes than she ever thought she'd be. Instead of nudity, publicists wanted to leave the public wanting more.

Playboy Patrons Were Not Complaining
Whether you like to keep up to date with Hollywood or not, we're sure that you know who Paris Hilton is. And it shouldn't come as a surprise that she's made it onto this list. Starting out as a social media personality, over the years Hilton has tried her hand at many things.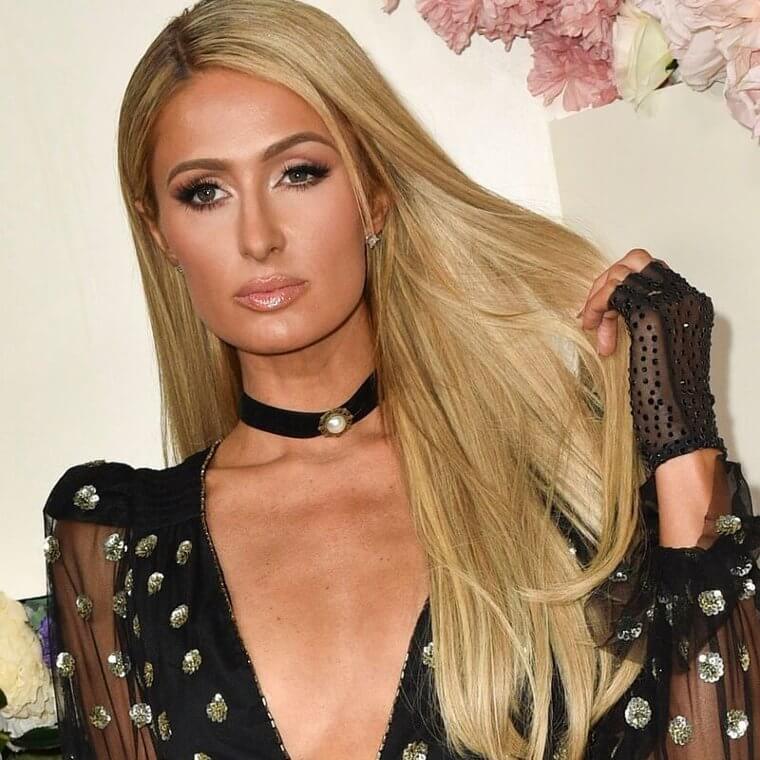 One of them includes being on the cover of Playboy in March 2005. While many viewed this as their big break, Hilton saw it as an opportunity to have fun. Her name was already well known around town, although more exposure is always welcome.

Always Had Eyes on Her
When you think of Denise Richards, your first thought is probably Starship Troopers. And no one would blame you! Despite having appeared in a number of other films, Starship Troopers was her first lead role and the one that set her on a path to success.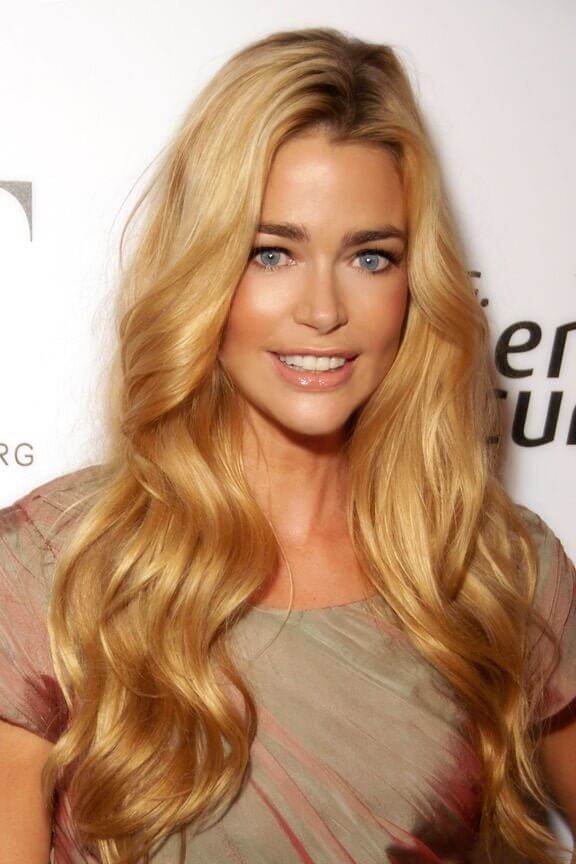 She was young, blonde, and successful. Essentially, she was everything that Hefner wanted in a bunny! In 2004, she welcomed the holiday season by posing for the cover of the magazine. Something we're sure was the only Christmas gift that some people needed.

Managed to Find the Time
For years, Madonna has been making headlines. Whether it was positive or negative, exposure was always welcomed by the star. Madonna spent most of the 1980s creating hit singles. Despite being busier than ever, there was something that she would always find time for.

In 1985, Madonna was chosen for the cover of Playboy's September issue. While her cover may seem relatively modest, flipping a page seems to remove an item of clothing every time. If we're being honest, we didn't expect anything less from Madonna.

Looking Just As Good as She Sounds
I think it's safe to say that Barbra Streisand is a legend in the entertainment industry. Not limiting herself to one field means that she has been able to achieve the things that most only dream of. Essentially, she's an artist, and posing for Playboy seemed to fit into that.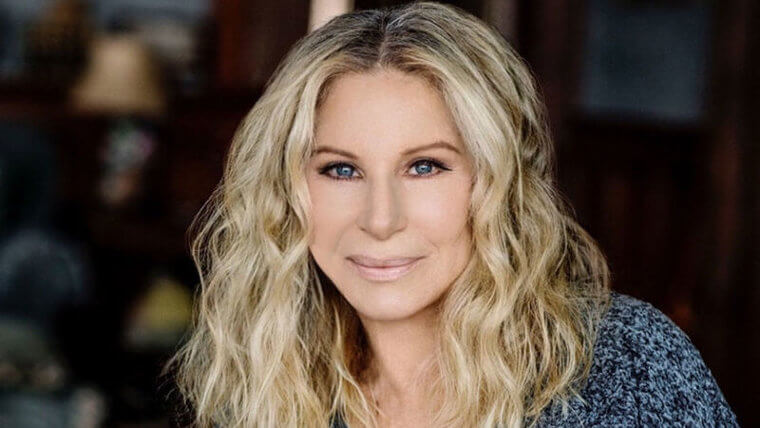 After winning her second Oscar, Streisand decided to celebrate her success. Just how did she do that? By posing for Playboy of course! In true Streisand, she took it a step further and captioned it "What's a nice Jewish girl like me doing on the cover of Playboy?"

The Wheel of Fortune Superstar
Are you a fan of the game show Wheel of Fortune? If you are, then you'll be familiar with its hostess, Vanna White. White has been known for her role on the show since 1982, however, she was briefly famous for a more scandalous role.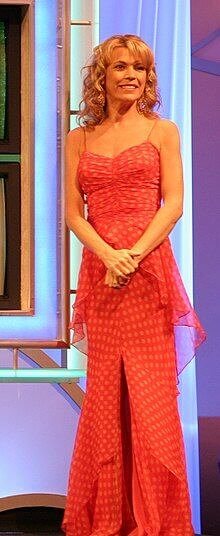 In the 1980s, Playboy Magazine released their latest issue and everyone was shocked to see that White was on the cover. It's safe to say that she got mixed reviews and quickly felt that she had made a huge mistake. Luckily for everyone, White was able to continue as the game show hostess while the men were able to continue looking at her curves.

Able to Leverage Her Fame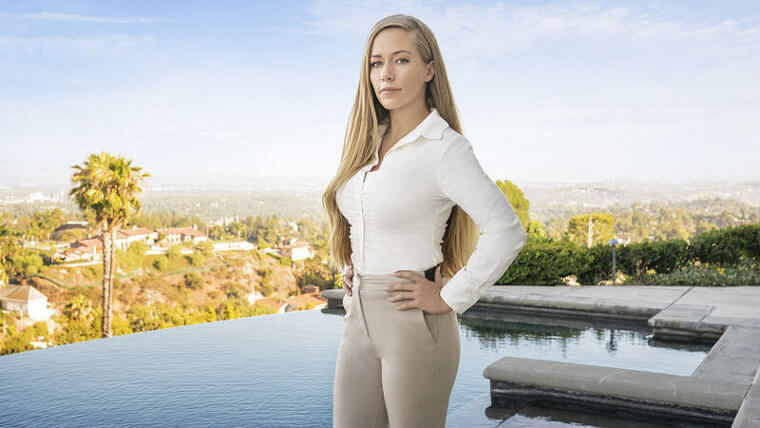 Following the start of their relationship, Wilkinson was featured in a reality show called The Girls Next Door. This marked her first, but definitely not her last time in front of the camera for reality television.

Nothing Held Her Back
If you had asked a young Kim Basinger where she'd be when she grew up, we're guessing that she never would've said 'on the cover of Playboy!' Growing up, Basinger was an extremely shy child. However, as she got older, she realized that it was causing her to miss out on some amazing things.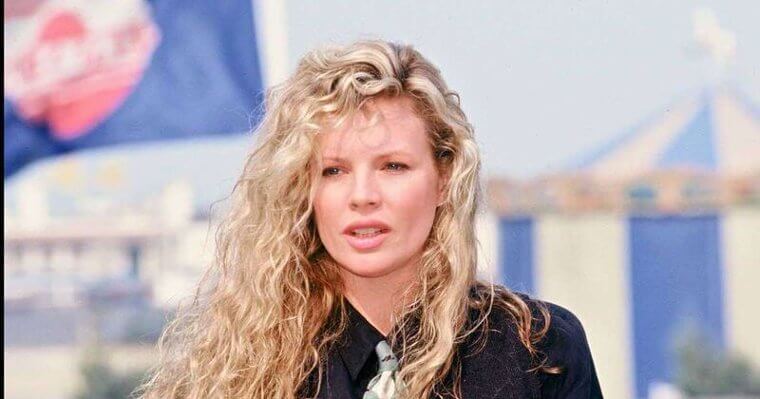 And once she figured out that her eyes had the ability to intoxicate men, there was absolutely no stopping her. In the 1980s and 1990s, she was considered the epitome of sex appeal which landed her on the cover of the 1983s February issue.

From the Big Screen to the Cover
Bai Ling is a Chinese-American actress whose career started in China. The more that she grew as an actress, the more she realized that America had more opportunities for her. So, she took the leap and did whatever she needed to get her career off the ground.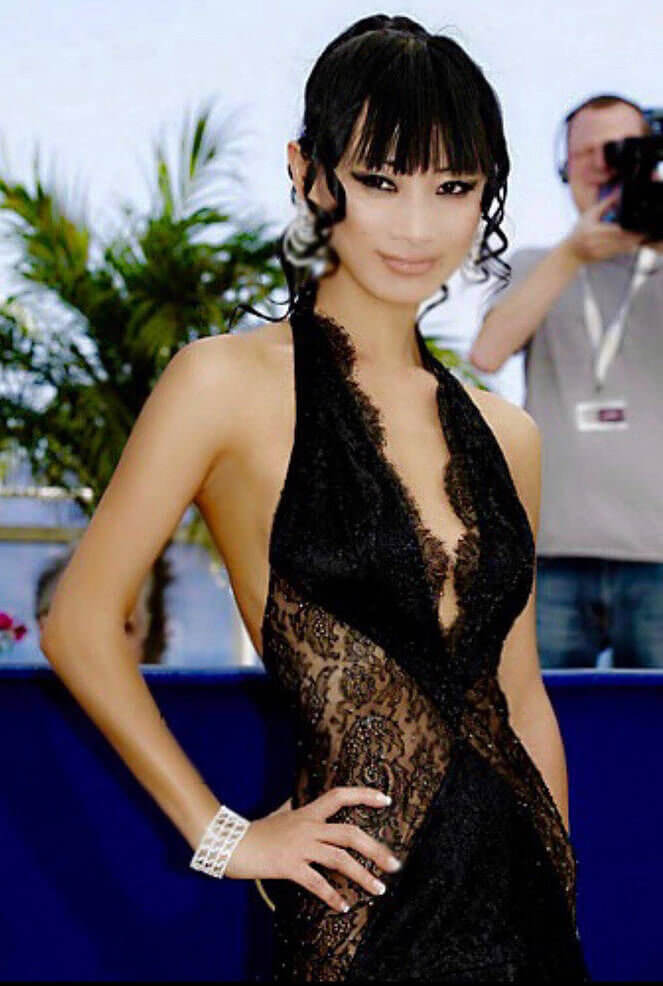 Clearly, it was a risk worth taking because she has gone on to appear in a long list of successful films. Her success began to draw people's attention, and Hefner was one of them. In 2005, Ling posed for the cover of Playboy, sending her career to new heights.

Easy on the Eyes
Being an actress has its perks, especially when it comes to modeling. Acting skills allow you to turn into whoever the director wants or needs you to be at the time. This is why we think that Charlize Theron was perfect for the cover of Playboy.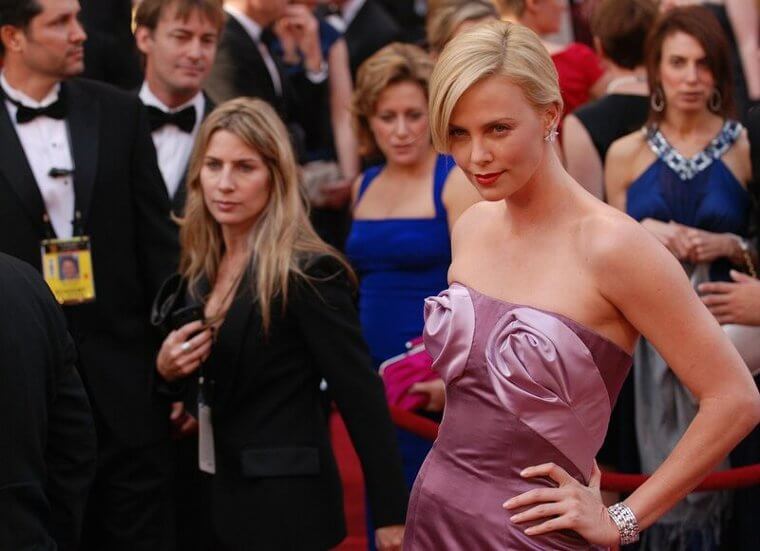 Looking at the roles that she has played in films, we're sure that posing for Playboy was way out of her comfort zone. However, she still did it and made it look easy. Everything about Theron makes her one of the most desirable actresses. And just by looking at the cover, we can understand part of the reason why!

One of the Most Famous Popstars
Who doesn't love a touch of ginger spice…especially when it's in the form of Geri Halliwell! In 1994, a girl group called the Spice Girls was formed and took the world by storm. Everyone wanted to be them which is exactly why Halliwell landed up on the cover of Playboy in 1998.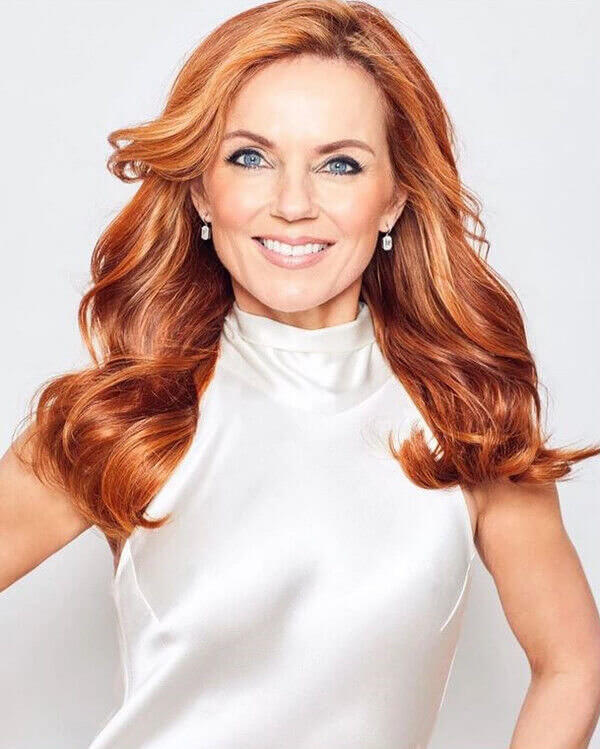 Sadly for all of us, the group split in 1998 when Halliwell decided to go her separate way. According to sources, the girls split over creative differences. Maybe Halliwell had got a taste for going solo and wanted to see where it took her? We can't be sure, all we know is that in 2007 the girls reunited and all was well in the world again.