At the start of March 2022, the entire world held its breath to see how a military campaign started by one of the planet's biggest military superpowers would play out. Since the dawn of their creation, nations have measured their relative strength by their ability to defend against, or to attack, the neighbors with whom they share planet Earth. Who are the strongest military nations in the world? Read on to find out.
Canada
Canadians are famously some of the friendliest people in the world. It's a stereotype, but it's also true. So it might be surprising to see this North American nation on a list of the strongest militaries in the world. Admittedly, they aren't the strongest but who needs a mighty military when you're just so gosh darn charming?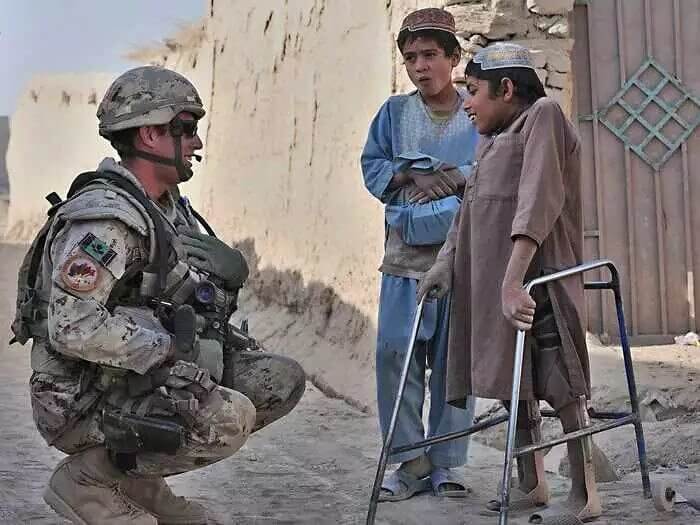 Canada is a member of the NATO alliance and its troops have seen recent active service in Afghanistan and Iraq. It is also a partner in the F-35 program with an option to use some of its $15.7 billion military budget to add to its existing 420 aircraft with new purchases from the initiative. Canada also has four submarines and 181 tanks as support for its 90,000 active frontline personnel.
Indonesia
Behind China, India, and the United States of America, Indonesia is the fourth most populous country in the world, yet it only ranks 17th in terms of wealth. As a result, it has a military seriously lacking in high-grade hardware such as submarines, of which it only has two, and aircraft, which currently number 405.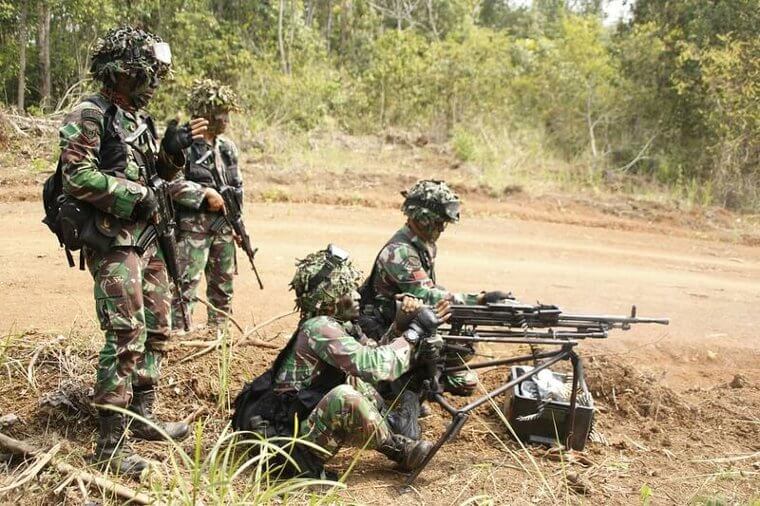 With a military budget of just $6.9 billion, Indonesia has focused on its army resources and boasts a relatively impressive 468 tanks for its 478,000 active serving personnel.
Germany
Despite its size and importance in the European sphere, Germany has been extremely cautious about building its military since World War II. Though it is known to lend support to Eastern European NATO members, Germany is currently operating with no active aircraft carriers and just four submarines.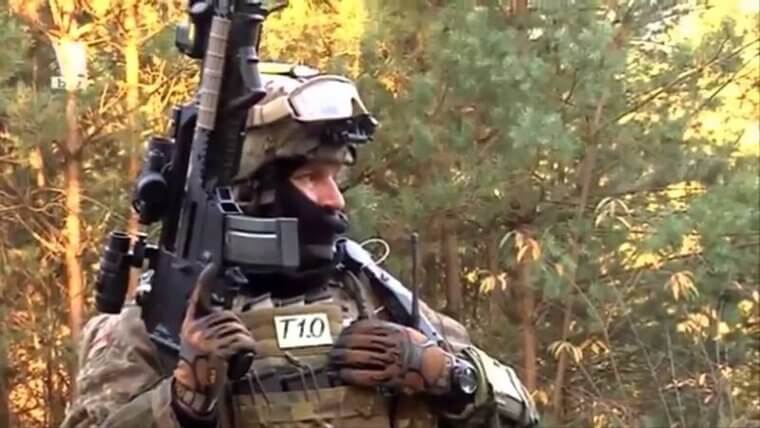 This large Central European nation does, however, maintain an impressive military budget of $40.2 billion along with 408 tanks and almost 180,000 personnel. Recent developments between Russia and Ukraine have caused Germany to vote to expand its military capabilities for the first time in several decades.
Poland
The precarious position of Poland between Germany and Russia has meant it suffered significantly from the military campaigns of these aggressive nations at several points in the 20th Century and the country remains on edge as the 21st Century negotiates its early years, especially as Russia continues trying to make territorial acquisitions.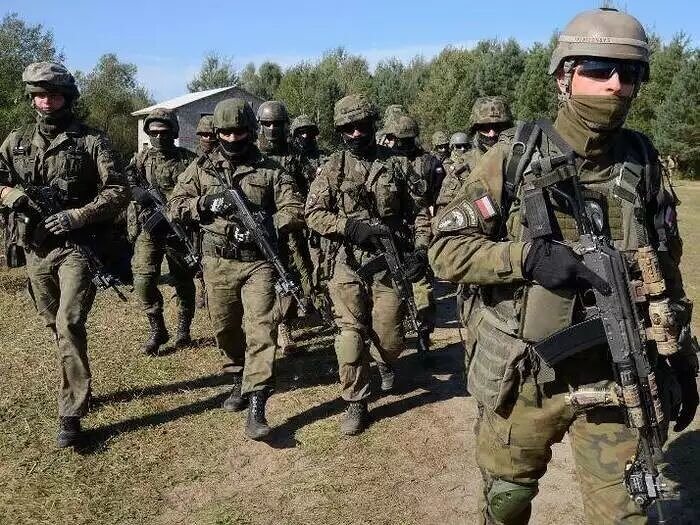 As a result, Poland maintains a budget of almost $10 billion with a force containing five submarines, 467 aircraft, 1,009 tanks, and 120,000 military personnel.

Thailand
The South-East Asian nation of Thailand has a large number of military personnel and tanks on the ground but, unlike many nations, this is more to do with the situation within the country rather than any perceived threat from outside.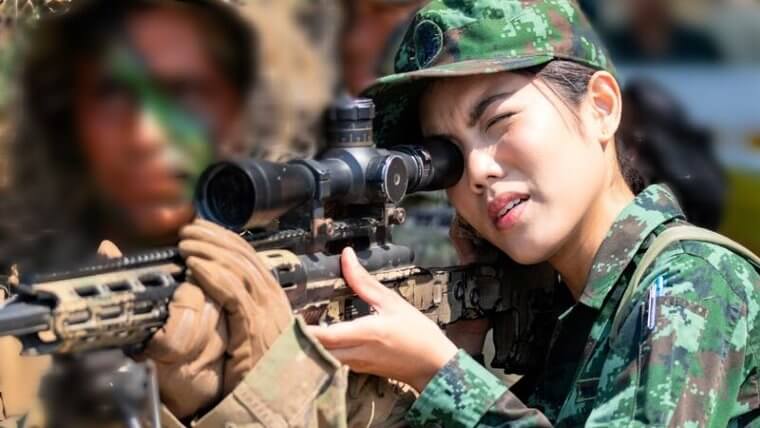 Thailand is officially a military-run state since a successful coup in May 2014, and troops are continually deployed throughout the country to maintain order and unity, and to assist with essential infrastructure. The Thai military budget is $5.39 billion with 306,000 personnel and 722 tanks. Thailand also has 573 working aircraft and an aircraft carrier. Oddly, however, none of Thailand's planes are suitable to be used with its carrier.

Australia
Despite its huge scale, Australia remains one of the more isolated countries in the world. With relatively few neighbors and minimal strategic relevance, the land down under has little need for a large-scale military.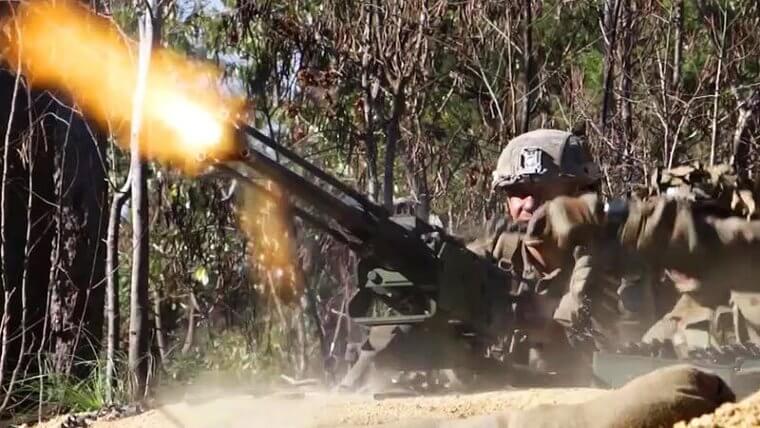 That doesn't mean the country isn't able to defend itself or to assist its allies, and Australia currently keeps a force of six submarines, 59 tanks, and 408 aircraft using a budget of $26.1 billion. In terms of actual boots on the ground, however, Australia's forces are minimal with just 58,000 active troops.

Israel
The smaller active force of 160,000 personnel and a current budget of $17 billion might suggest that Israel is a militarily weak nation, especially considering the volatility of the region in which it rests and the highly contested holy lands within its borders. Israel, however, has hidden depths.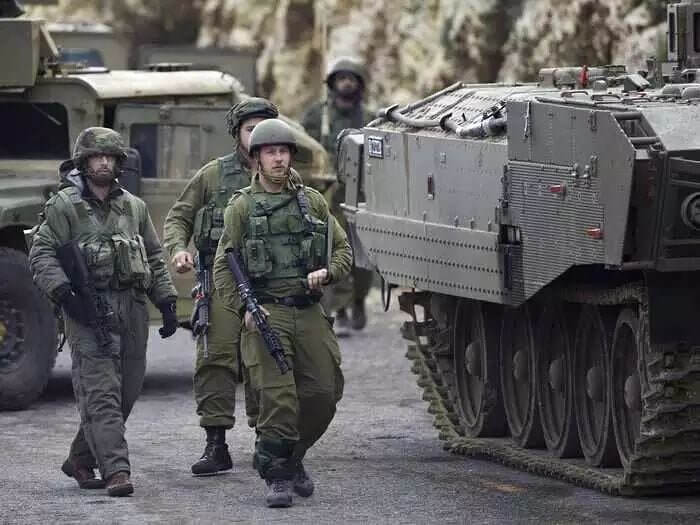 As well as 4,170 tanks, 684 aircraft, and five submarines, Israel has advanced fighter jets, high-tech drones, space assets, and nuclear weapons. Israel also has a national service requirement meaning, should it become necessary, almost three million citizens are trained and combat-ready at any time.

Taiwan
The small island nation of Taiwan may seem a surprise entry on the list of the world's strongest militaries but when you realize it exists under constant threat of invasion from its gargantuan neighbor, China, it makes a little more sense.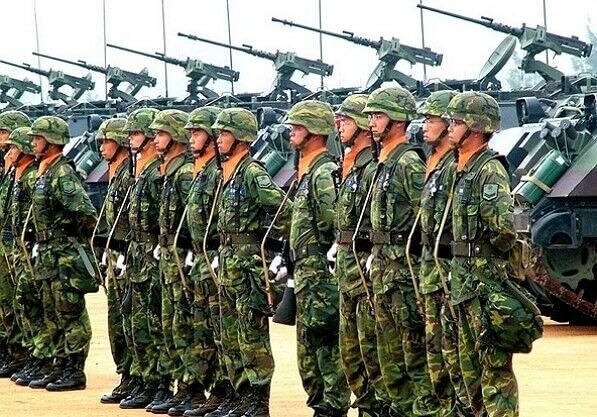 Taiwan has a population of around 23 million but still maintains a military force of 290,000 active personnel. From a $10.7 billion budget, Taiwan also keeps a force of 2,005 tanks, 804 aircraft, and 4 submarines.

Egypt
In terms of population, Egypt is the third-largest nation in Africa and one of only 14 nations worldwide to currently home more than 100 million people. It is also one of the oldest nations in the Middle East and it has built a military to match.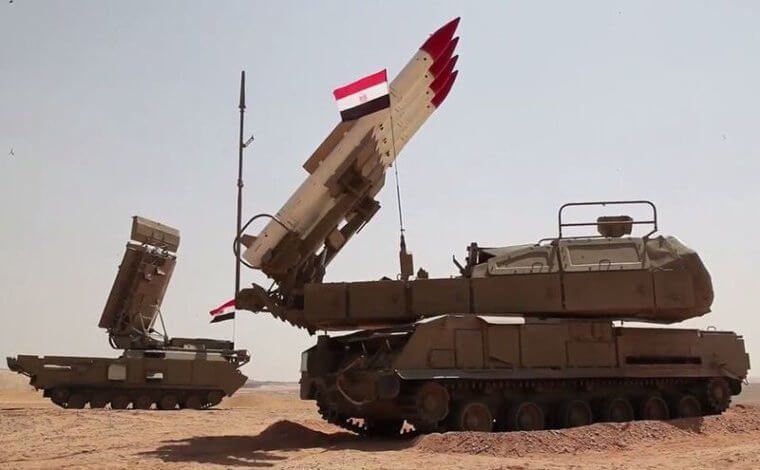 Thanks to significant aid from the U.S, Egypt has a force of more than 4,600 tanks, at least 1,000 of which are largely unused M1A1 Abrams tanks. Egypt also operates four submarines and over 1,100 aircraft with a budget of $4.4 billion and a human force of 468,500.

Pakistan
Though it may not have the wealth of some of its neighbors, Pakistan is big. The fifth most populous nation in the world has one of the strongest military forces. A budget of $7 billion with 617,000 personnel, 2,924 tanks, 914 aircraft, and eight submarines make Pakistan a nation to be reckoned with in any conflict.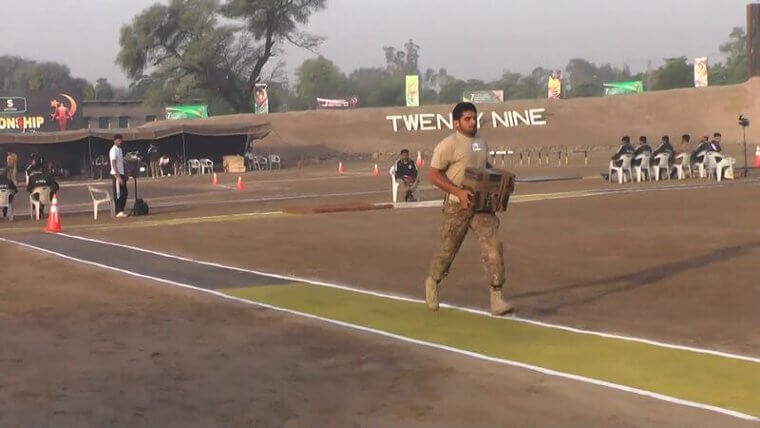 Most significant about Pakistan, however, is its rapid pursuit of nuclear might. Pakistan is accumulating nuclear weapons at such a rate that it expects to be the third most powerful nuclear nation by 2030.

Turkey
Home to almost 85 million people and forming the bridge between Europe and Asia, Turkey has assembled and maintains a military as impressive in size as the country itself. A committed member of the F-35 program, Turkey is looking to expand on its already sizable force of 1,020 aircraft.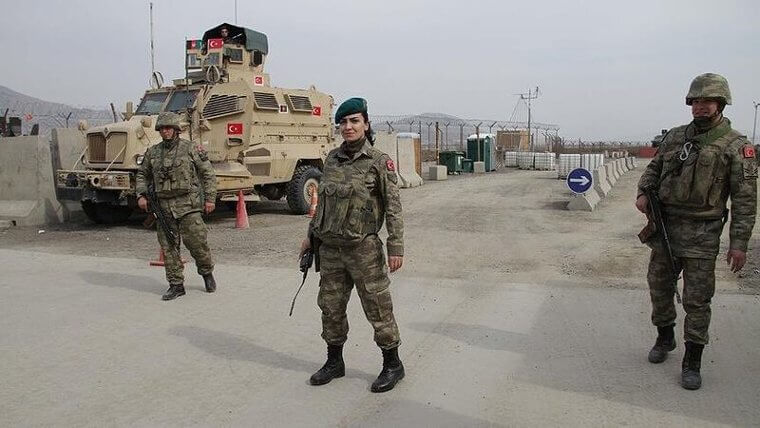 Using a military budget of $18.2 billion, Turkey also boasts 3,778 tanks and 410,500 frontline personnel. Beneath the waters, Turkey is a significant threat with 13 submarines giving it the sixth-largest underwater fleet on Earth.

United Kingdom
Once boasting the largest empire the planet has ever known, the United Kingdom is only the 21st most populous nation in the world today. Though the United Kingdom's defense budget has been cut in recent years, it still spends around $60.5 billion every year on its military.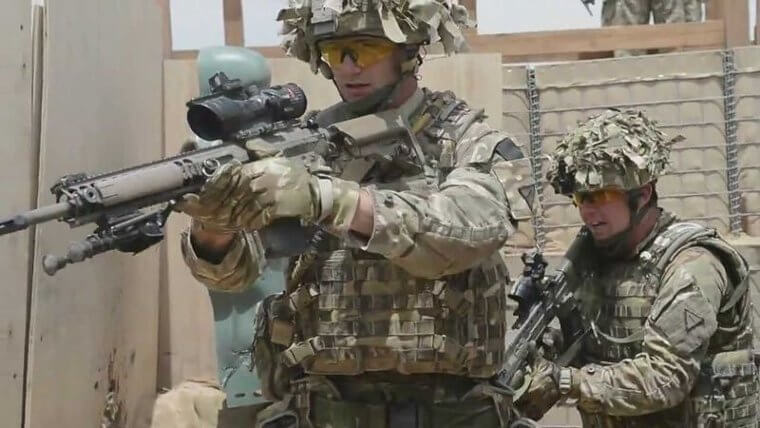 150,000 troops, 936 aircraft, and 407 tanks make up the bulk of the UK's military, but it is also the owner of ten submarines, four of which have nuclear strike capabilities. In 2014 and 2017, the U.K. Launched two 65,000 tonne aircraft carriers each capable of transporting more than 65 military aircraft around the world.

Italy
Though you might not think of post-World War II Italy as one of the world's bigger military powers, it does still maintain a significant force today. An annual budget of $34 billion feeds 320,000 active frontline personnel, 760 aircraft, 586 tanks, and six submarines.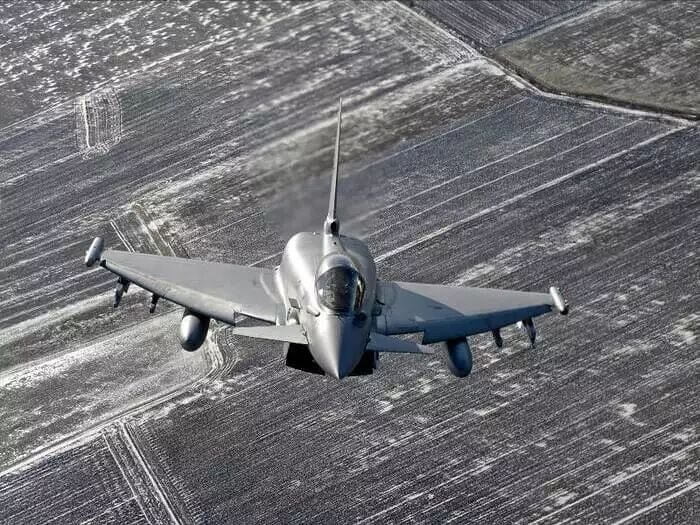 Though the raw numbers attached to this nation of 60 million inhabitants may not stand out on their own, two active aircraft carriers and a large attack helicopter fleet offer a significant boost to Italy's real-world military strength.

South Korea
Sitting between China and Japan, South Korea could be a vulnerable nation if the two military giants ever came to blows. What really motivates South Korea's military development, however, is its unpredictable next-door neighbor, North Korea.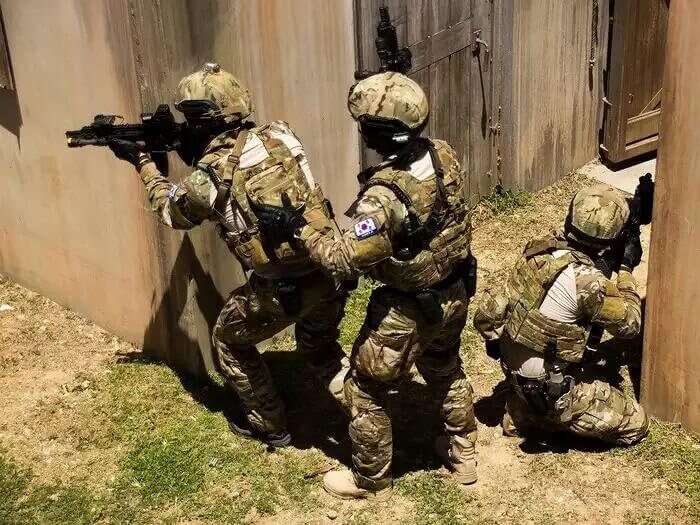 Despite having a population around half the size of its southern namesake, North Korea is an insular and eccentric nuclear nation that is constantly teasing the threat of a strike. In an effort to protect itself from this and all other threats, South Korea spends an annual military budget of $62.3 billion on 13 submarines, 1,412 aircraft, 2,381 tanks, and 624,465 active personnel.

France
Though the two countries are vastly disparate in geographical size, France and the United Kingdom are almost identical in population. Similarly, while the U.K. has traditionally been far more active in the Middle East in recent decades, France has maintained a constant stabilization and peace-keeping presence in various African nations.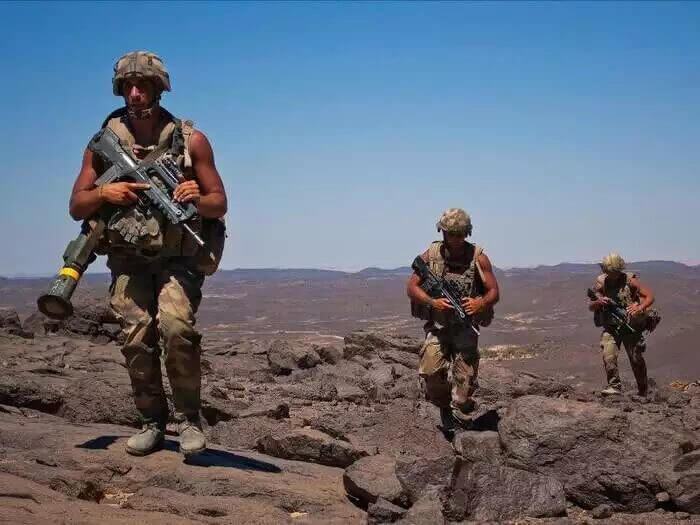 In 1994, France launched the 42,500-tonne Charles de Gaulle nuclear aircraft carrier as flagship to its forces which also feature 10 submarines, 423 tanks, 1,264 aircraft, and 202,761 active frontline personnel.

India
As the second-most populous nation on Earth, with more than 1.3 billion inhabitants, it stands to reason India has one of the top five strongest militaries in the world. One of only three nations to have more than a million active personnel, India has a military workforce of 1.325 million.

It is also a nuclear power and, with an annual budget of $50 billion and rising, is expected to soon be the fourth-highest spending nation on the planet. 6,464 tanks, 1,905 aircraft, and 15 submarines complete the impressive military might of this huge nation.

Japan
What Japan's military lacks in size, it more than makes up for in technology. A budget of $41.6 billion pays for 247,173 soldiers, 1,613 aircraft, and 678 tanks, but it is in the high-ticket items that Japan really stands out.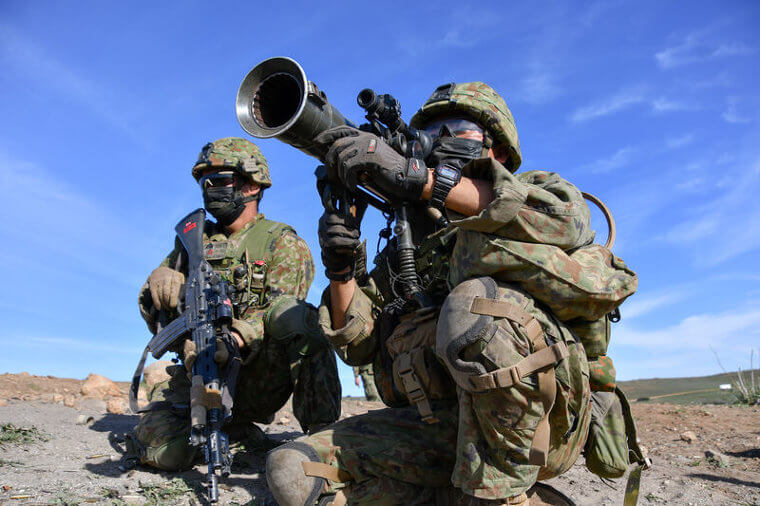 16 submarines comprise the fourth largest fleet of any nation and four active aircraft carriers transport the fourth-largest helicopter attack fleet on Earth. As the only nation to have ever suffered a nuclear bomb attack on its civilians, Japan has also now ensured it has a significant nuclear deterrent of its own.

China
Once we get to the top three military nations, the numbers really start to ramp up. China, for example, lists military personnel of more than 2.3 million, by far the largest of any nation on Earth today. This giant nation also boasts 9,150 tanks, 2,860 aircraft, and 67 submarines, but it is what we don't know about China that is most likely to cause sleepless nights for any rival states.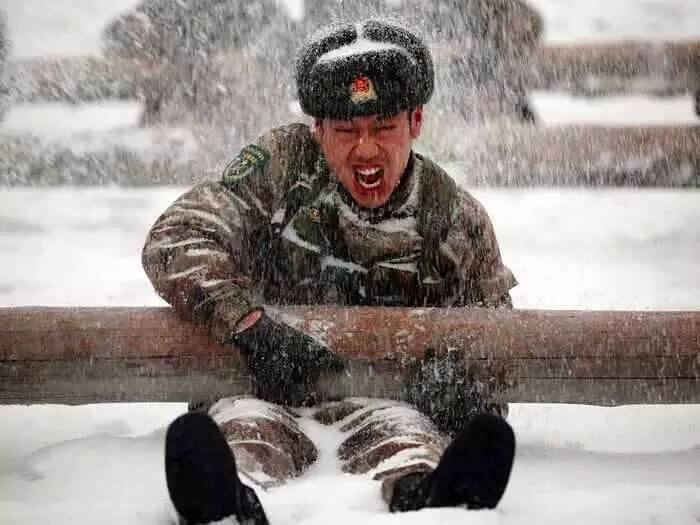 China's vast and remorseless military modernization program has led to huge strides in aircraft and missile technology and many believe the nation may be sitting in undeclared game-changing technology, should it ever be required. China spends $216 billion on its military each year.

Russia
When President Putin sent Russian forces into Ukraine on February 24, 2022, his nation became the most recent to begin an aggressive military campaign against an independent sovereign nation. It also marked the day the world's second-biggest military superpower began a war that has set the entire globe on edge.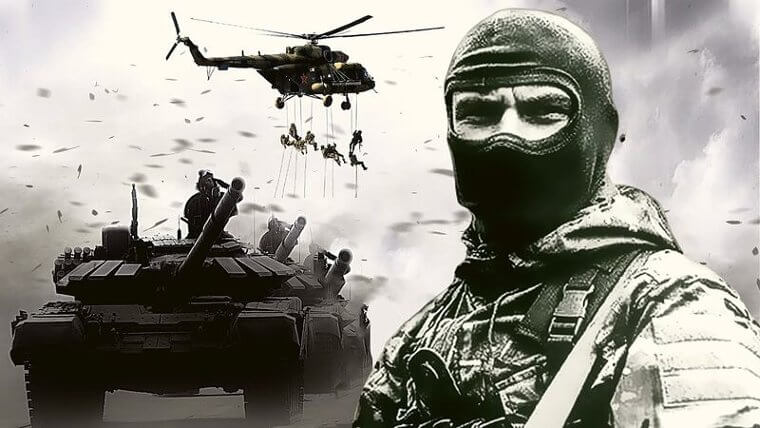 From a constantly rising budget of $84.5 billion, Russia funds 766,055 service personnel, 15,398 tanks, 3,429 aircraft, and 55 submarines. The country which marked the center of the former Soviet Union also possesses more nuclear weapons than any nation on the planet, though many have now been decommissioned.

United States of America
The USA spends more on its military each year than the next nine nations combined, and almost three times as much as its nearest rival. It has 10 aircraft carriers, more than triple the fleet of any other nation, and, at 13,898, almost four times as many aircraft as any other military. The USA has 72 submarines, the largest fleet on earth, and 8,848 tanks.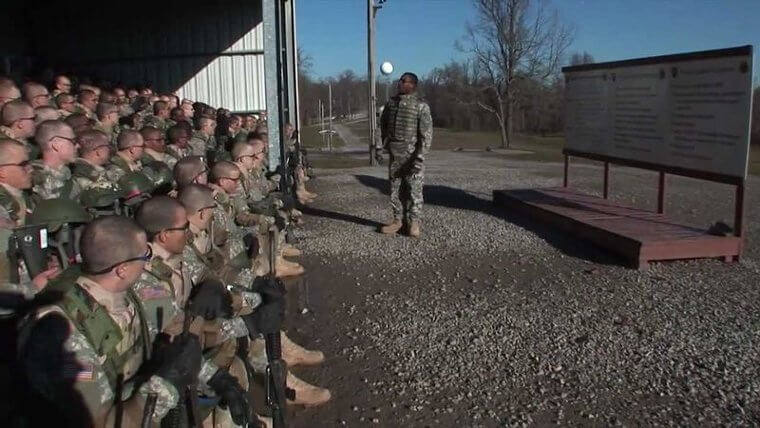 The USA also has 1.4 million registered military personnel and the second-highest number of nuclear weapons, only slightly behind Russia. The other asset of the United States is that its forces are highlight trained and its technology is cutting edge. With great power comes great responsibility but, in terms of military might alone, the United States sits almost unrivaled at the top of this particular chart.