Getting picked to play for the NBA is no small feat, which explains why the process is so strenuous and detailed. Like with everything else in life, though, the picks made sometimes end up proof of a good decision. Other times, those selected to play in the league prove poor judgment of the officials that choose the players, so brace yourselves. Here are some of the worst players to have ever played for the NBA.
Darko Milicic
To be fair, Darko Milicic did redeem himself toward the end of his basketball career with his defense skills. Even so, this former basketballer didn't play well during most of his time in the NBA. The league had to change its rules so that Milicic could be drafted, and yet still, that didn't motivate this star enough to prove that he was worth a spot in a national team.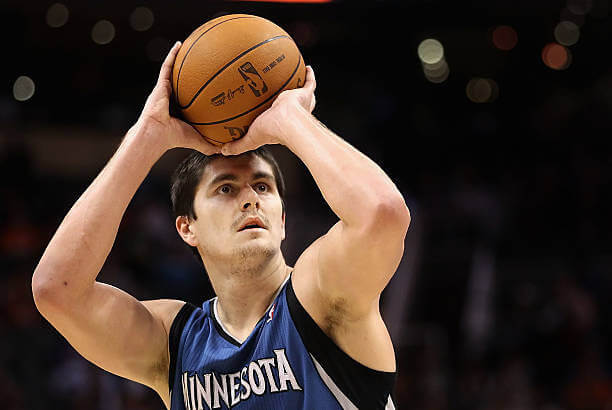 When he was with the Pistons, Milicic only played an average of 5.8 minutes in a game, and we're guessing that's because there were others on his team that could play better. By the time he retired, this athlete had a career average of 6.0 points, which is disappointing, to say the least.
DerMarr Johnson
It's one thing to be selected to play for the NBA, but a whole other to spend most of your time in the league sitting on a bench.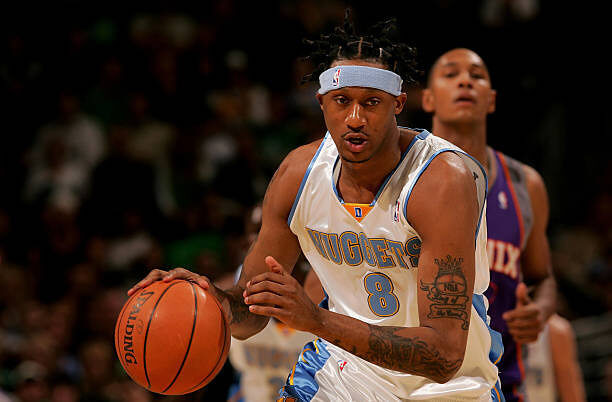 DerMarr Johnson rarely got to play while in the NBA, and while many agree that he had exceptional athletic ability, he wasn't a jumper, nor could he play defense, both of which contributed greatly to his stagnant performance across his NBA career. Even after hopping from one team to another in a quest to improve his chances of succeeding as a pro athlete, Johnson couldn't seem to change his fate. The former Atlanta Hawks player retired with a 41 as his shooting percentage.
Ike Diogu
Ike Diogu seemed to have a promising career ahead of him in his early days as a pro athlete. His well-calculated moves were impressive, and his determination to succeed was obvious.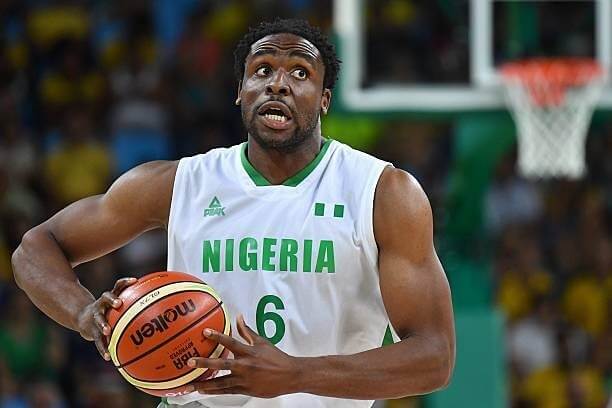 That was until this basketballer became too aggressive on the court, forcing referees to constantly blow their whistles at him to get him in order. The most memorable instant when such whistle-blowing was continually necessary was during Diogu's rookie season when he was called out for nearly three fouls in under 15 minutes of him playing. Ike played through his career averaging 6 points a game and two fouls a game.
Shelden Williams
Even though there's no denying that Shelden Williams' defense skills are top-notch, sometimes they work against him, playing out as hostility and leading to several foul calls in a single game.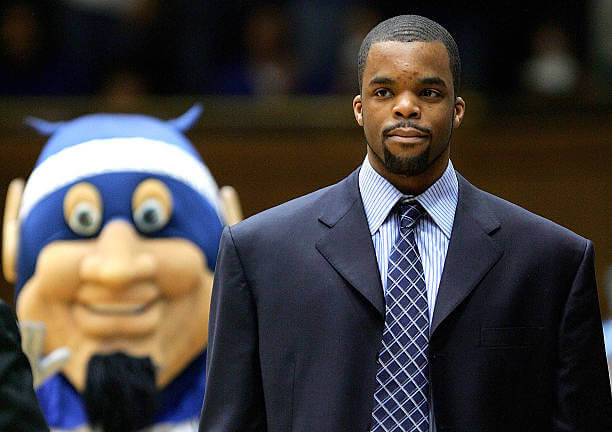 With time, the two-time NCAA Defensive Player of the year has earned himself a reputation for regularly chasing an impossible steal or block, making basketball lovers question his understanding of the game. Williams was drafted into the NBA for his excellent mobility, gigantic wingspan, and extraordinary strength. Yet even with all these, he would soon prove to be clumsy and easily outsmarted on the court, the latter overshadowing his proficiency. Sheldon ended his career averaging two fouls a game and only 4.5 points a game.
Brian Scalabrine
Brian Scalabrine has always been a fan favorite. His personality and charm are irresistible, which explains why the crowd always cheered for the "White Mamba", even when he was just sitting on the bench during his time at the league.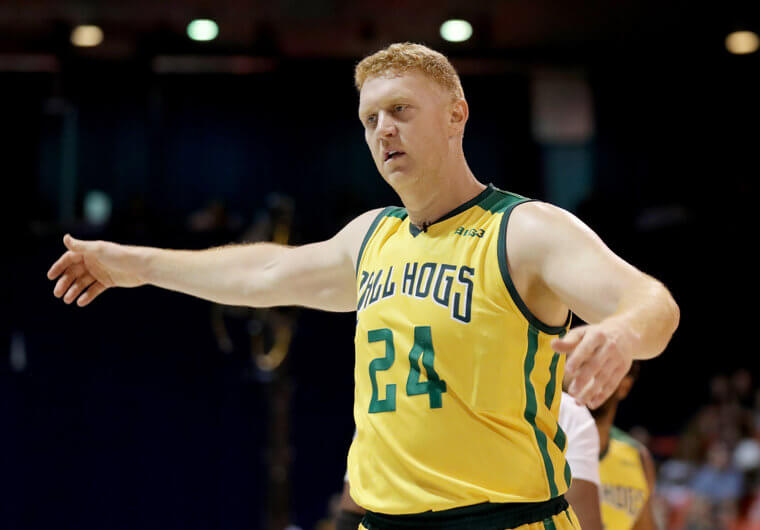 At USC, where he built a name for himself through his college career, Scalabrine was the only player to start 28 games and a leader regarding the points he scored. Unfortunately, not even his great personality or remarkable college career was enough to make this star successful in the NBA. He may have been part of the Celtics Championship in 2008, but Scalabrine's stats are nothing to write home about, with an average of 3.1 points a game and a shooting average of less than 40%.
Lee Nailon
The National Basketball Association takes pride in introducing many talented basketball players to the world. Most people join this league with the aspiration of making it big due to their skill in the game.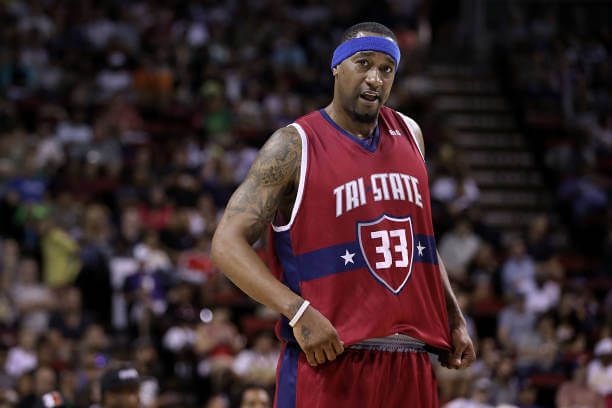 Yet there are some people who make it to a few lists, but for the wrong reasons. Here we have Lee Nailon, who became more popular because of his looks and personality than his basketball skills. Throughout his NBA career, he was a part of multiple teams but failed to produce good results every time. his unimpressive numbers with attempting less than 8 shots a game and making less than half of them. There's no doubt why Lee is on this list
Melvin Ely
It is a fact that a pre-requisite of being in a professional basketball team is that the person should have a tall height which definitely helped the case of Melvin Ely. Due to his unimpressive game, many people say that it was only his height that got him into the league in the first place.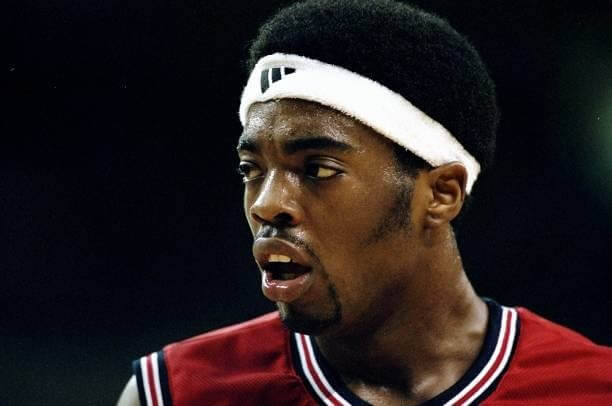 His career spanned years, and not once could he deliver a memorable performance on a basketball court. He was never performing well, be it in defense or offense. In fact, he would sometimes make terrible decisions that cost the team a major loss. he averaged a total of 2 fouls and 5.3 points a game with a 46% shooting average. Melvin also never scored a 3-pointer throughout his entire ten-plus years in the NBA.
Shandon Anderson
Some brands have created such a good name for themselves in the market that anything associated with them is known to be of quality for sure. That is not the case with the NBA.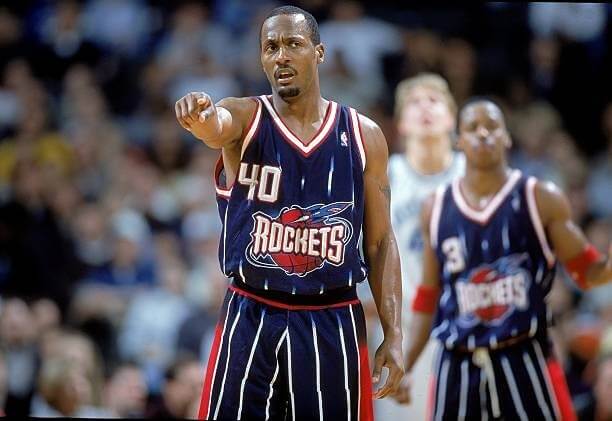 While it is true that this league has produced commendable players, the fact that not every player is as good as them cannot be compromised. One such player is Shandon Anderson who almost had a decade-long career in NBA but it was of no use. He had a lot of experience but still, he would go on to make rookie mistakes during every game. Be it offense or defense, he could not get himself to put forth a commendable game.
Kwame Brown
It happens to most of us that at least once in our life, we begin to question the credibility or merit of something. After getting to know about the career of Kwame Brown, many people might wonder about the criteria that need to be fulfilled if when wants to get into NBA.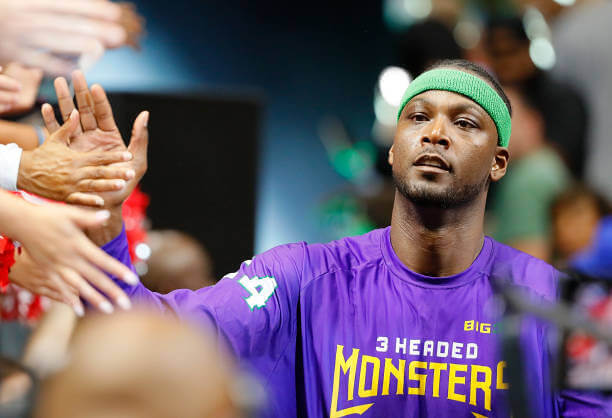 With career averages of 6.6 points, 0.9 assists, and 5.5 rebounds a game, Brown showed no distinguished capabilities, which made people question his entrance into the league in the first place. Fortunately, not all is bad, as an improvement can be seen in his later games. Looks like he is working on his rebound skills, and basketball fans are waiting for him to reach his full potential.
Luke Walton
Basketball players who are associated with big leagues like the NBA usually get paid a handsome amount of money for playing in the league. This is why people expect them to be composed and present good games.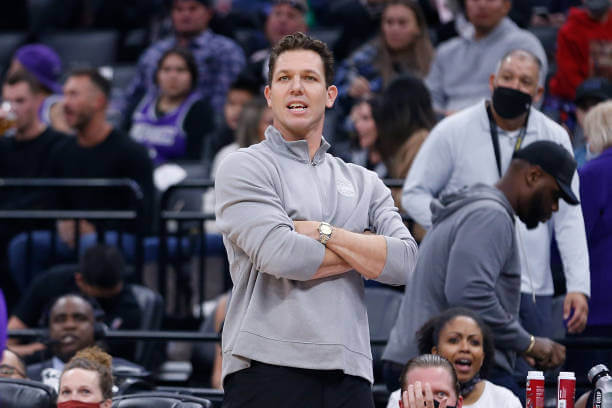 Sadly, this could not be true with Luke Walton, who could never impress people with his skills. Throughout his career in NBA as a player, he never had a single game that he could call his memorable performance. After retiring as a player, he now serves as an assistant coach in the league. He is expected to earn a whopping $11 million over two years, and it has made people wonder if it is that easy to make money.
Danny Fortson
When Danny Fortson started playing in 2001, he had all the looks of a promising player. Then, he debuted for the Golden State Warriors, achieving an insane 16-point average per game and 16 rebounds.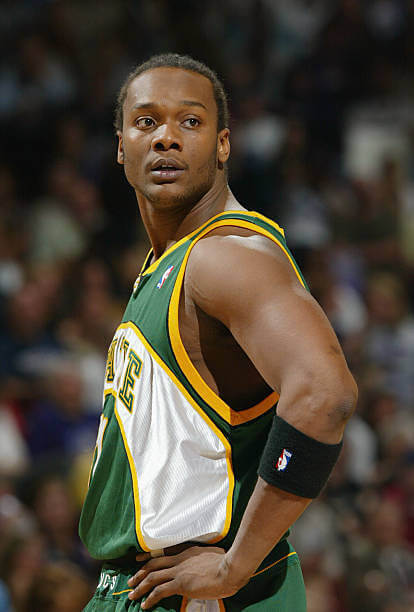 If things had continued this way, Fortson wouldn't have been included in this list. Several leg fractures led to regular absences from games, and when he finally recovered, all his explosiveness was gone. His speed and control had left him, and to many, it seemed Danny had lost control of his body. As a result, the once-agile forward and center player began committing several fouls, culminating in his final withdrawal from the sport.
Johan Petro
Johan Petro was a professional basketball player who played for the Oklahoma City Thunder, the Denver Nuggets, the Brooklyn Nets, and the Atlanta Hawks. Most fans describe the player as being clumsy and grossly inefficient. This, however, may not be far from the truth.
Petro averaged about 3.5 points per game, and despite playing 77 games in one particular season, he still couldn't improve on his scoring average. Nonetheless, his poor performances notwithstanding, Johan continued to overstay his welcome. He didn't get to perform any better, and after spending six years in the league, he was still described as raw, unpolished, and green.
Michael Olowokandi
On the bright side, Michael Olowokandi was the number one pick from the University of Pacific in hopes that he would deliver as expected. In the 1998 NBA draft, the Los Angeles Clippers selected him first in a draft class comprised of legends like Vince Carter, Dirk Nowitzki, and Paul Pierce.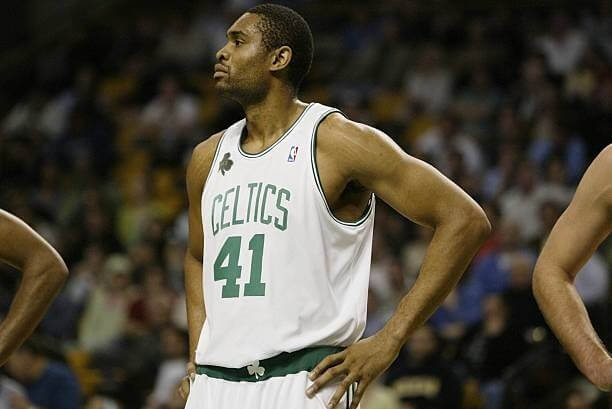 Instead, Michael improved very slowly and, by 2002, was poised to make his mark. Sadly, he injured his knee a little after that, played only in 36 games throughout the season, and averaged about 12.5 points per game. Olowokandi left the Clippers mostly out of disappointment and tried finding a place in Minnesota and Boston. Unfortunately, he did poorly everywhere he went and averaged 3.9 points and 3.7 rebounds in his last two seasons before finally retiring from the NBA in 2007.
Jarron Collins
Jarron Collins had an impressive college basketball career. He scored some of the best goals ever recorded at Stanford University and had the highest scores in the number of field-goal percentages, rebounds, blocked shots, and games played.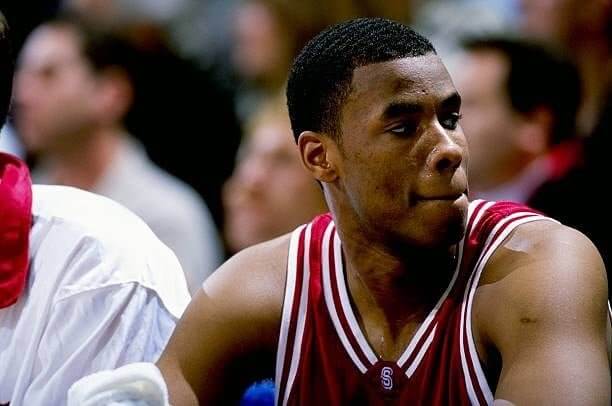 His NBA career, however, wasn't this impressive. He debuted with the Utah Jazz in 2001 after he was selected in the second round of the NBA draft. After playing eight seasons with the Jazz, Jarron became a free agent in 2009, and from there, he moved around, playing for a few different NBA teams before retiring ten years after his debut in 2011. He finished his career averaging a measly 3.9 points, 2.9 rebounds and never shot a 3-pointer in his time in the NBA. He also had a high occurrence of fouls with 2.5 fouls per game and had under 10 minutes of average playing time at every team he played with after the Jazz.
Slava Medvedenko
Slava Medvedenko was part of the Lakers for six years and played in the NBA for seven altogether. He was benched very often, and many people even felt Slava was more of a figurehead than an actual player.
He averaged 5.3 points, 2.8 rebounds, and 0.5 assists throughout his NBA career in 7 seasons- that was how dire his situation was. Despite spending all that time with the Lakers, Medvedenko didn't get better. He remained unpolished, clumsy, and soft on defense. He also found adapting to how basketball was played in America difficult. What a waste.
Mark Madsen
There are two things one remembers Mark Madsen for. The first one was his highly energetic playing style which earned him the nickname "Mad Dog," and the awful victory dances he did after Los Angeles Lakers' championship wins in 2001 and 2002.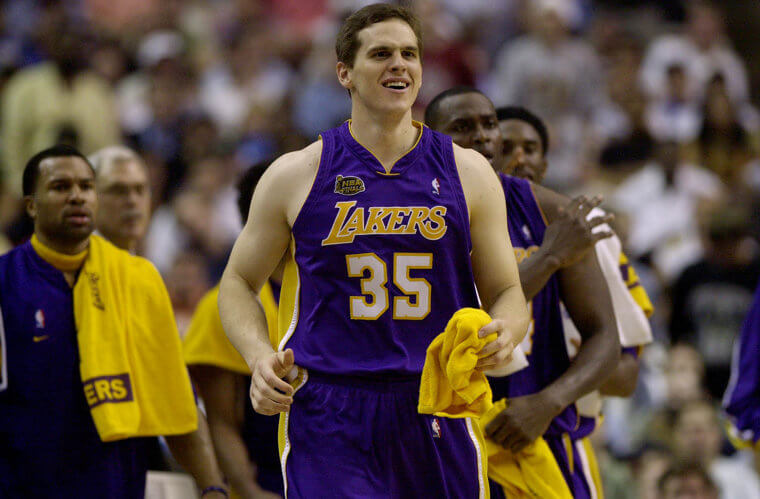 Even though Madsen was responsible for taking the Stanford Cardinals to four NCAA tournaments, including the top four in 1998, his NBA stint turned out to be a dud. He could only average 2.2 points in a career of three seasons with the Lakers and six seasons with the Minnesota Timberwolves. Yet, with all his intensity, he was still a slow player on the court and piled up more turnovers and fouls than points.
Drew Gooden
Drew Gooden has outperformed many on this list with an average of 12 points and eight rebounds through a lasting career of 14 seasons. Still, this doesn't help his case of being an incompetent basketball player.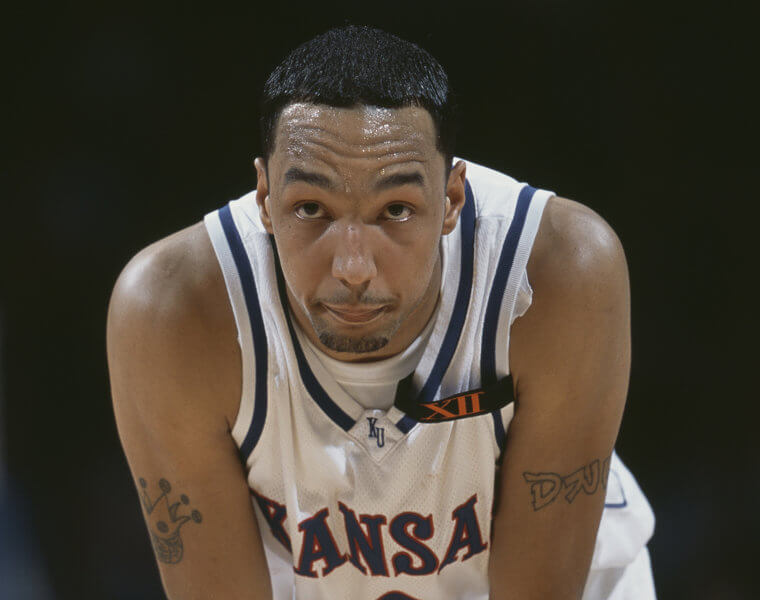 Gooden stepped into the NBA with the Memphis Grizzlies after he was chosen as the fourth overall pick in the 2002 NBA Draft. Within a year, he was traded to Orlando Magic and played for eight more teams throughout his career. As the fourth overall pick, he failed to live up to expectations, and his defensive skills were more devastating than the infamous oversized suit he wore for the NBA Draft.
Brian Skinner
In the 1998 NBA Draft's first round, the Los Angeles Clippers picked Brian Skinner as the 22nd overall pick. Skinner's career spanned over 13 seasons in which he played for nine teams.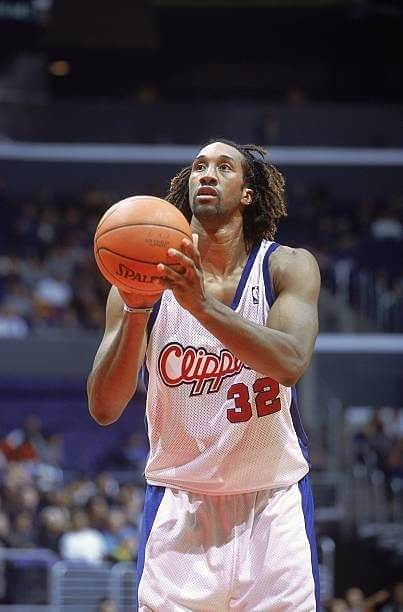 After a disastrous second stint with the Philadelphia 76ers, Skinner recorded his best career year with the Sacramento Kings, where his field goal percentage averaged 55.4 and 7.4 points and 8.7 rebounds per game. Sadly, with his below-par shooting and defense skills, it was the last time the player scored more than his career average of 4 points.
Ira Newble
Ira Newble's unmemorable NBA journey started with San Antonio Spurs in 2000. He played for eight years with seven different teams and has a career average of 5.1 points, 2.9 rebounds, and 0.9 assists.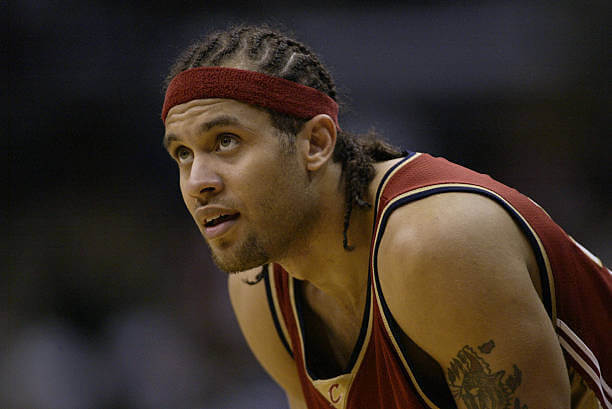 It's a surprise that Newble found a place on the Cleveland Cavaliers for five seasons with his lackluster shooting and defense skills. As a third small forward and shooting guard, the player clocked his lowest points per game with Cleveland, followed by the Los Angeles Lakers, where he played his last NBA season.
Damien Wilkins
It seems like the basketball genes in the Wilkins family took a break after working overtime for NBA star Dominique Wilkins. His nephew, Damien Wilkins, made a career in the sport and lasted ten seasons, but it was a pretty forgettable one.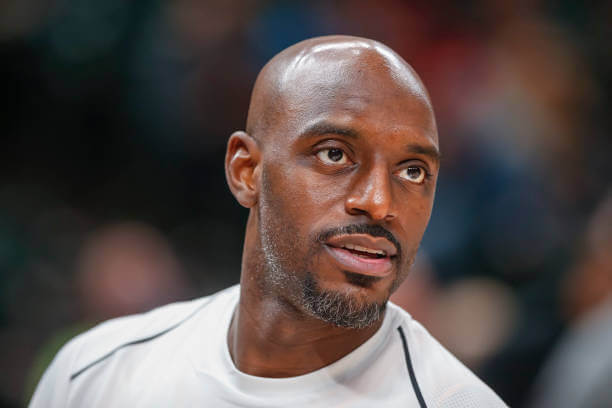 Damien went undrafted in 2004 and made his debut with Seattle SuperSonics. The player showed a promising start, achieving most of his career highs with the team but lost all his momentum after they relocated to Oklahoma City and started playing as the Thunder. With 582 career games played, he averaged 6.2 points per game and shot just 42% from the field. The only thing going on for him was manageable defense skills, which clearly weren't enough.
Boštjan Nachbar
Boštjan Nachbar joined basketball as a 6 foot 9 forward but never reached his full potential throughout his entire career. After starting off in EuroLeague in 1997, Nachbar shifted to the NBA in 2002, getting selected as the 15th overall pick by the Houston Rockets in the Draft.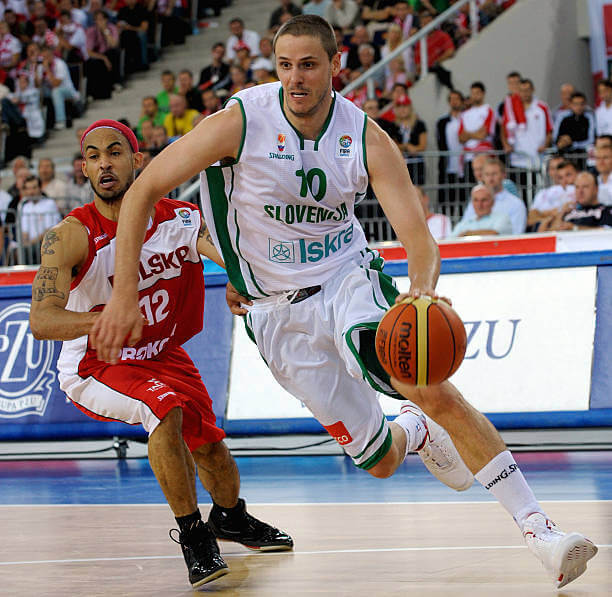 As with many in this list, the Slovenian player was disappointing during defense and had a severe deficiency of athletic knack. His forward skills were sub-par, and he could barely shoot threes. He shot only 40% overall and had 7.1 points, 2.6 rebounds, and 0.9 assists per game in his short career and managed just 37% shooting from 3.
Mike Wilks
One might be surprised to know Mike Wilks was an NBA champion, winning the 2005 NBA Finals with San Antonio Spurs. Sadly, this win did no wonders for Wilks' career.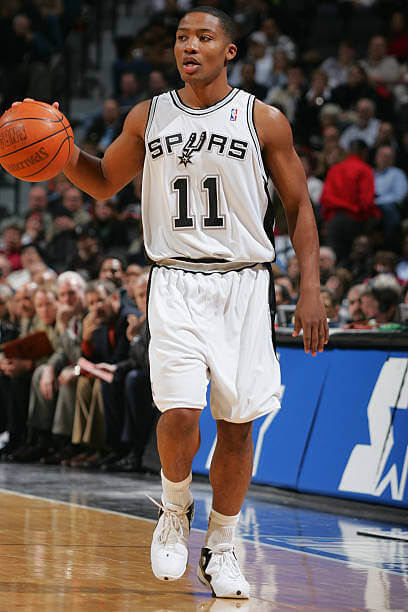 Wilks was moved around nine different teams in an NBA career spanning over eight seasons. His small stature and weak defense skills kept him among the lowest tier of NBA players. Wilks failed to score more than 170 points in any season and never surpassed 700 minutes of gameplay.
Brian Cook
The Los Angeles Lakers took Brian Cook in the 2003 NBA Draft with the 24th overall pick. Between 2003 and 2012, Cook was traded between five different teams, having his final NBA season with the Washington Wizards.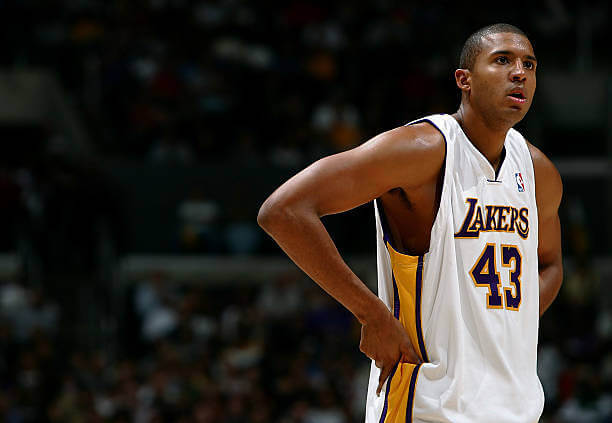 With barely any playing time, Cook's career statistics are unsurprisingly abysmal. Even though his performance did improve between 2004-2006, he could not maintain consistency and fell from an average of 6.9 points per game to 3.5 points. Moreover, his three-point shooting, which he was known for, showed no growth and fell flat. The overall absence of athleticism ruined his chances for a remarkable basketball career.
Dan Dickau
Dan Dickau was looking forward to a great run in NBA after becoming a prominent point guard for the Gonzaga Bulldogs and earning a first-team All-American after posting an average of 21 points a game in his senior year.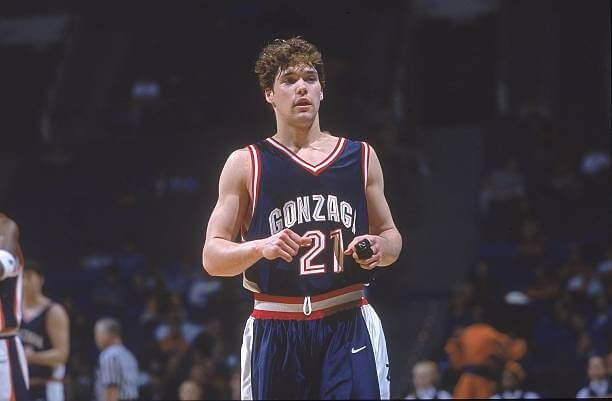 The spark soon fizzled out following Dickau's entrance into NBA as the 28th overall pick in the 2002 NBA Draft. He was then traded eight times in a career that could only last for six years. As a mid-sized player with a lack of agility, he turned out to be a terrible defender. Even his shooting skills as a point guard averaging 5.8 points, 1.4 rebounds, and 2.5 assists during his NBA career left much to be desired.
Sebastian Telfair
Once upon a time, high-school stars LeBron James and Sebastian Telfair graced the cover of the SLAM Magazine together, looking ready to conquer the basketball world. Decades later, it's pretty sad to see how Telfair's promising career fared out.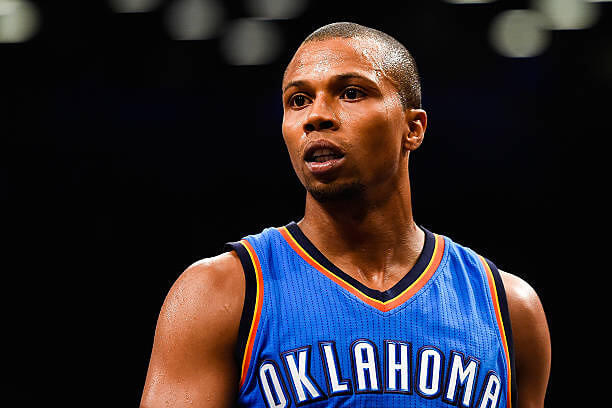 Even though Telfair was committed to the University of Louisville, he unexpectedly decided to skip college and joined the 2004 NBA Draft. He was selected 13th overall by Portland Trail Blazers, and in a career spanning over ten years, he bounced around eight teams in NBA and three in the Chinese Basketball Association. Nonetheless, the high school prodigy's lack of discipline and experience hampered his growth, eventually pushing him to backup roles. With mediocre shooting skills, he shot just 32% from three-point range and averaged 7.4 points, 1.6 rebounds, and 3.5 assists per game.
The debate over the greatest NBA player ever rages daily in bars and sports halls worldwide. Some say it's Michael Jordan; others claim it's LeBron James.
Nevertheless, many more players deserve to be considered among the best to play in the NBA. So, while it's a difficult decision that will be debated forever, these are who we believe should be considered the best players ever.
Adrian Dantley
Adrian Dantley is among the most efficient scorers in NBA history and one of the league's best small forwards. At DeMatha Catholic in Hyattsville, Maryland, he began his basketball schooling under the tutelage of Hall of Fame coach Morgan Wootten. After that, he enrolled at Notre Dame, where he was a 2x unanimous First Team All-American pick after helping the Irish end UCLA's 88-game winning run in 1974.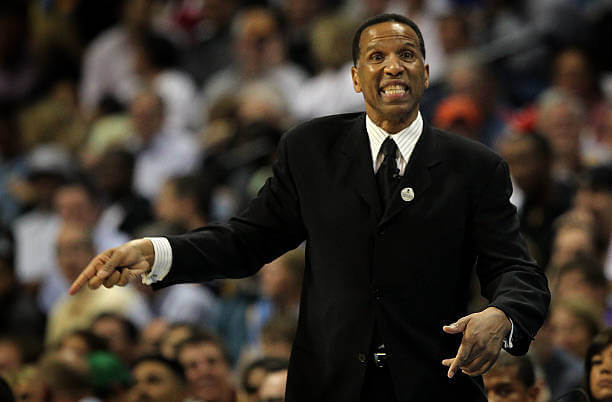 After college, Dantley captained the gold-winning US Olympic team in 1976 and spent the next 15 years in the NBA. He was a problem for power forwards because he could get by them quickly by changing directions and twisting his body. The six-time NBA All-Star had 23,177 points by the end of his career.
Bill Walton
Throughout his life, one of the comments Bill Walton often hear is that he must be a basketball player. Of course, that's because he's so tall, standing 6'11. Nevertheless, Walton was not only a basketball player but also "the basketball player." He is famous for being a great rebounder with a lethal jump-hook shot.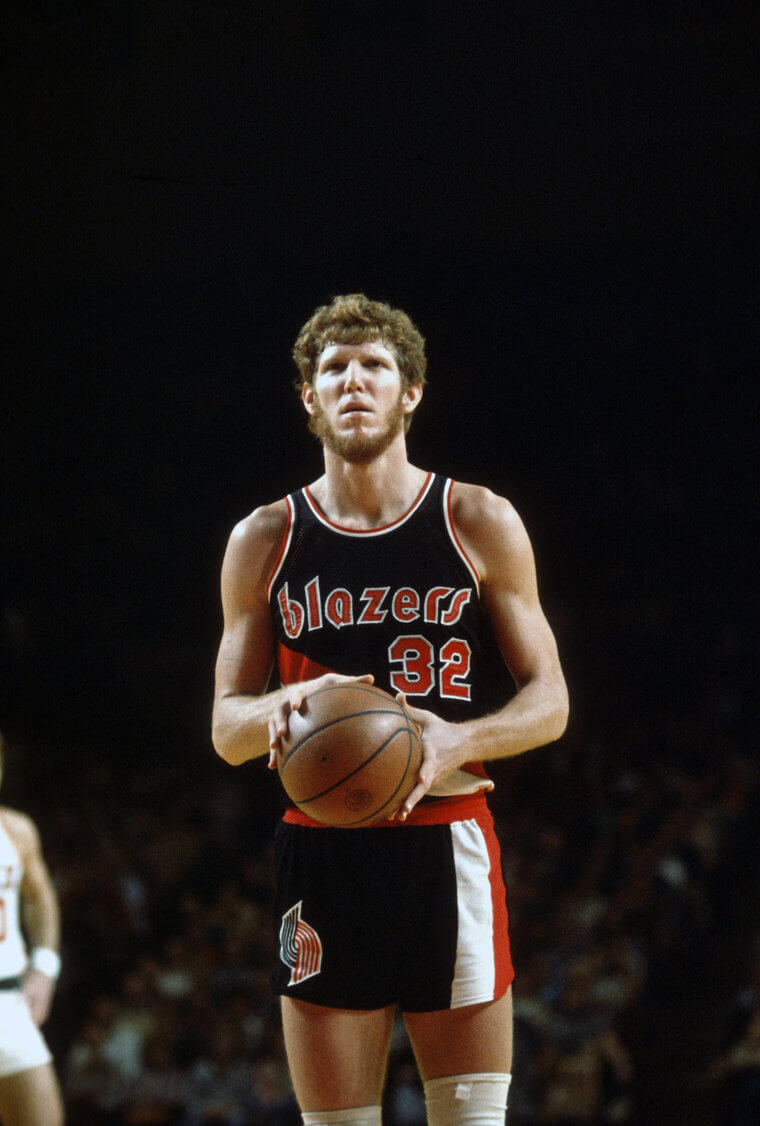 Indeed, the baller is regarded as one of the best college basketball players of all time, having led the UCLA Bruins to two consecutive NCAA titles and an unprecedented 88-game winning run. On top of that, the sportsman achieved similar success in the NBA, winning two championships, two NBA MVP honors, and a Best Sixth Man Award throughout his career.
Patrick Ewing
Like the city's famous skyscrapers, Patrick Ewing was a towering figure in New York sports for fifteen incredible years. After a much-publicized college career with the Georgetown Hoyas that yielded one NCAA title and two appearances in championship games, he moved to The Big Apple.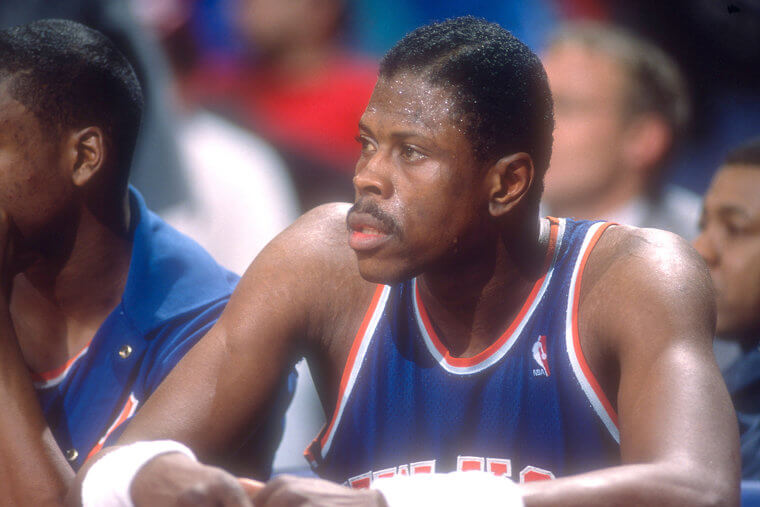 Ewing had been a media darling since childhood, and his entry into the NBA was highly anticipated. Despite not winning an NBA championship, he has been named one of the 50 Greatest Players in the league's history. The soaring player won two gold medals with the US Olympic basketball teams in 1984 and 1992 and was the NBA Rookie of the Year in 1986.
Manu Ginóbili
Manu Ginóbili is best known for playing for the San Antonio Spurs. Then, he was twice chosen to represent his league in the NBA All-Star Game and named to the All-NBA Team in 2008 and 2011. In addition to his four NBA titles, Ginobili has also won a EuroLeague championship and an Olympic gold medal.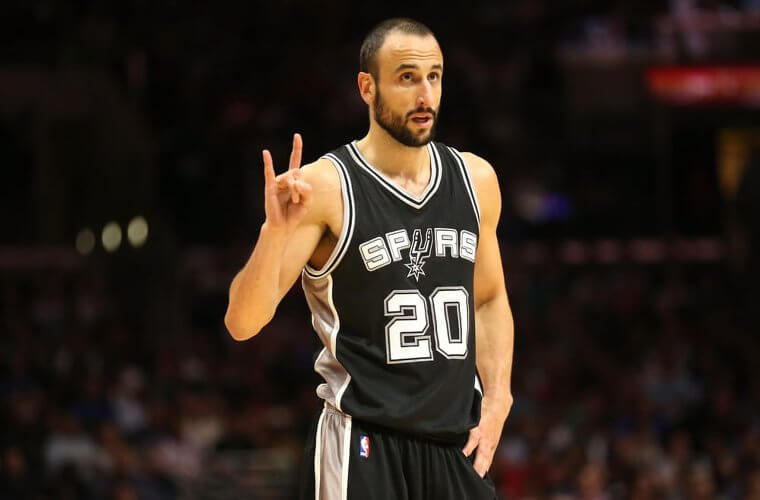 Beginning in 2004, he participated in four Olympic Games as an ambassador for Argentina. Ginóbili was in his 40s when he announced his retirement from the NBA on August 27, 2018. In his farewell speech, the sportsman said he would look for ways to support the San Antonio Spurs, the only NBA team he ever played for.
Russell Westbrook
Russell Westbrook began displaying his abilities as a child, which wasn't surprising because he comes from a sporting family. Nonetheless, he has come a long way from winning the most prestigious college awards to becoming one of the most prominent NBA stars. In 2008, he was drafted by the Seattle SuperSonics, which was later renamed the Oklahoma City Thunder.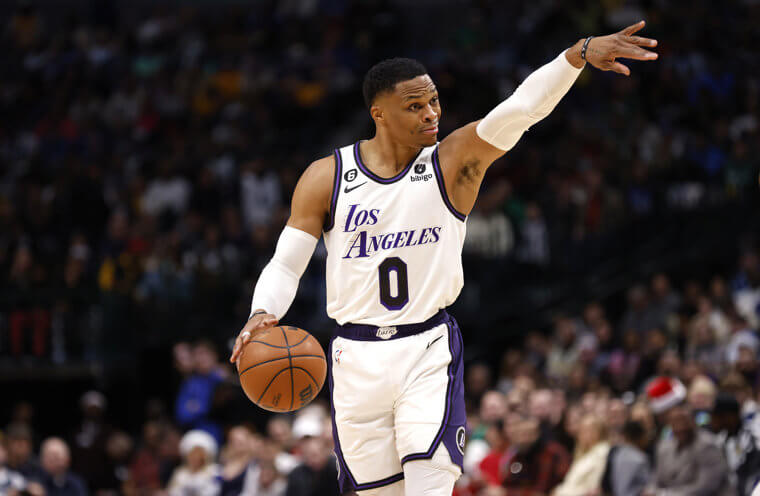 Westbrook's talent and skills helped him become an important member of the American basketball team, and he represented the country in the 'FIBA World Championship' in 2010 and the 'Olympics' in 2012. Additionally, the ball player became the second player in NBA history to record the most triple-doubles in a single NBA season in 2017.
Steve Nash
As a point guard, Steve Nash's prime duty on the field was to post a formidable offense, which he did for 18 seasons with all his might. Rightfully, the opposing teams feared his potent offense that combined his exceptional shooting and passing skills, which made him a double threat.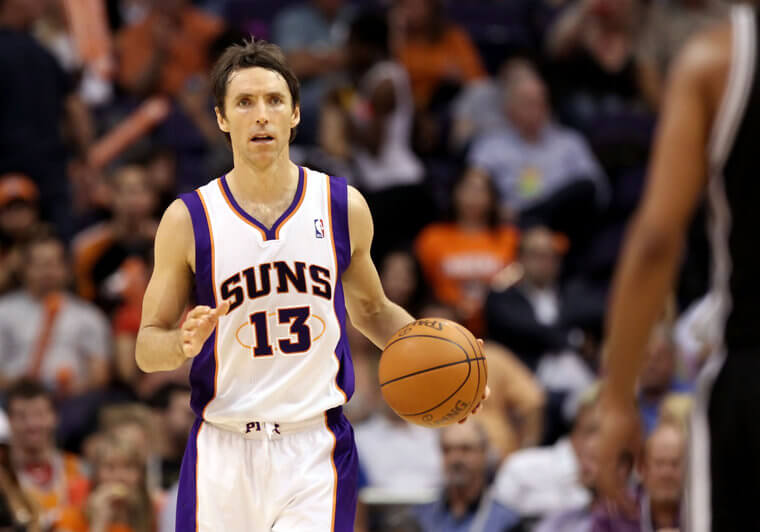 Before the nerve damage to his back forced him into early retirement in 2015, Nash was the long-running reigning star of the NBA since the early 2000s. The eight-time All-Star has been instrumental in the success of all the teams he's played for, including the Phoenix Suns, where he received his two MVPs. In addition, he was a head coach for the Brooklyn Nets for two years until November 2022.
Kevin McHale
In 2021, Kevin McHale joined the big league star players by getting selected to the NBA's 75th Anniversary Team. Not surprising since his name was featured as one of the 50 greatest basketball players of all time during the 50th Anniversary of the League in 1996.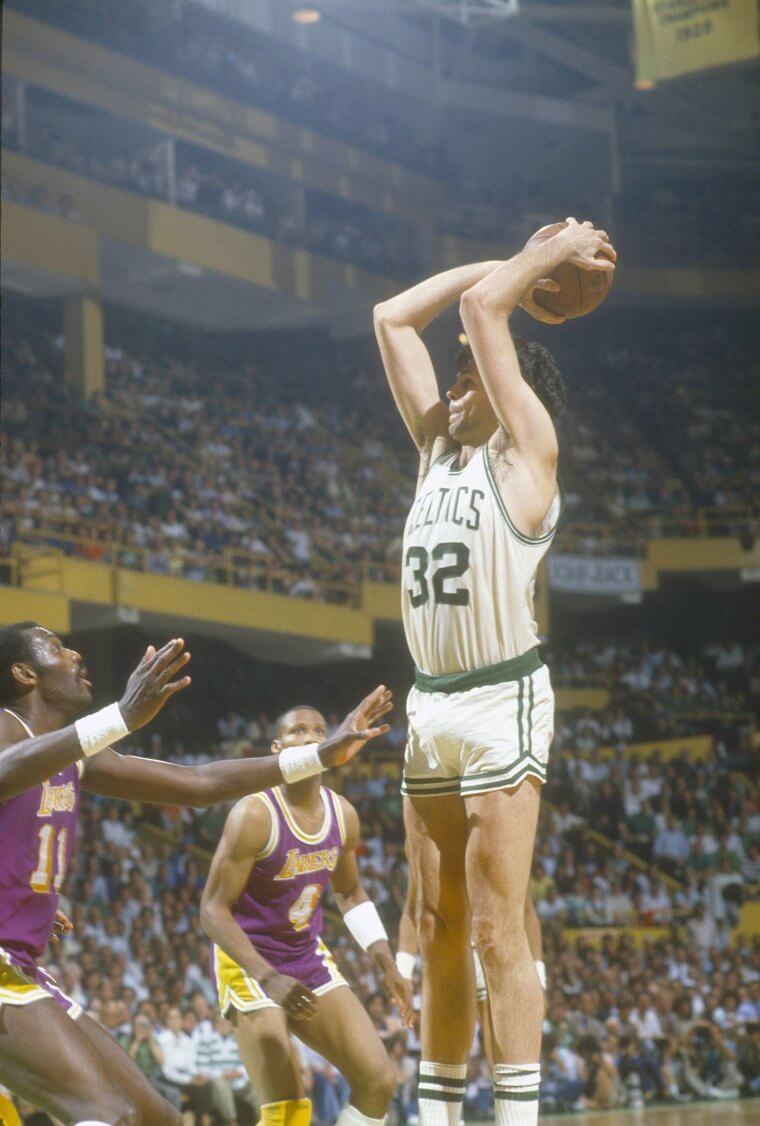 Recognized as the most formidable power forwards in the sport's history, Kevin stood out in the defensive position with his incredible shot-blocking moves. Ever since he got into the Boston Celtics in the 1980 NBA Draft, he has proved his mettle as a versatile player who can excel in different positions. In addition, his shooting percentage of 60.5 remains among the best.
Jason Kidd
Another player who made it into the NBA's 75th Anniversary team based on his phenomenal record in the sport is Jason Kidd. A few decades before Russell Westbrook became the master of the triple-doubles, he had collected an astounding 118 of them with his exceptional ability to pass and rebound the ball with instinctive precision.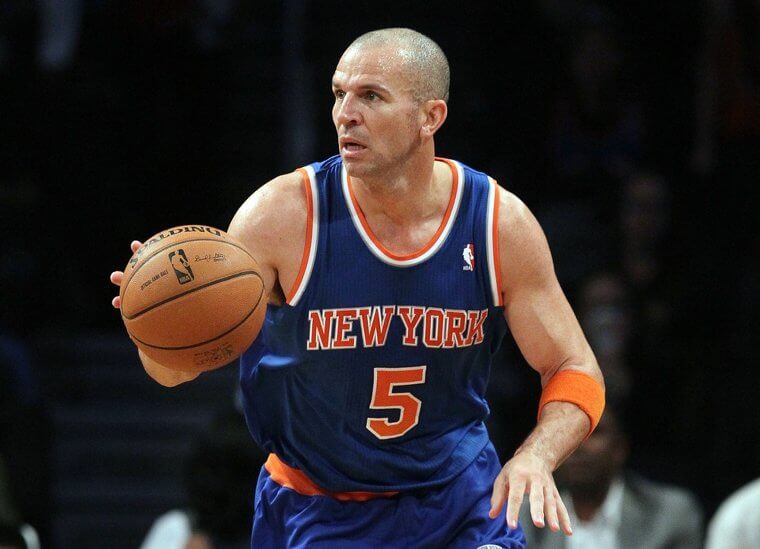 During his two-decade career, Jason had accomplished quite a lot, including the honor of being the League's top-ranking point guard. The ten-time NBA All-Star started his journey with the Dallas Mavericks in 1994 and retired in 2013, playing his final season for the New York Knicks. His knack for adapting to any position on the team has helped extend his career.
Clyde Drexler
For most of his professional career as a basketball player, Clyde Drexler had to contend with comparisons to the legend Michael Jordan, whom he faced off during several matches spread over a decade. Eventually, the two teamed up in the 1992 Olympics Dream team and won a gold medal for the United States.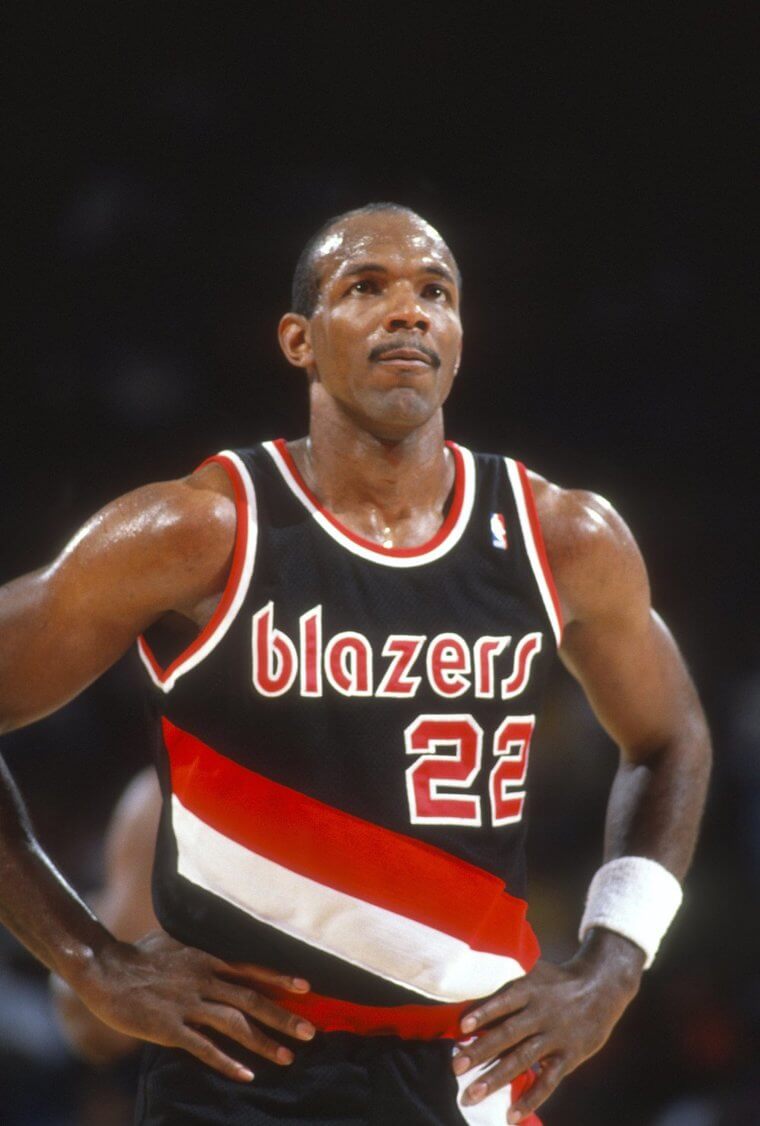 Clyde was picked up by Portland Trail Blazers in the 1983 NBA Draft and had a rough start in the first season. By the third season with the team, he had earned his first All-Star entry. After an eventful decade, his last six seasons with two other teams were less pronounced but as impactful as the rest of his record.
Dolph Schayes
Dolph Schayes was among the few players drafted into the BAA and the NBL Draft in the same year. In 1948, he decided to go with the NBL for a season until the Nationals merged the following year to integrate with the newly formed National Basketball Association, aka the NBA.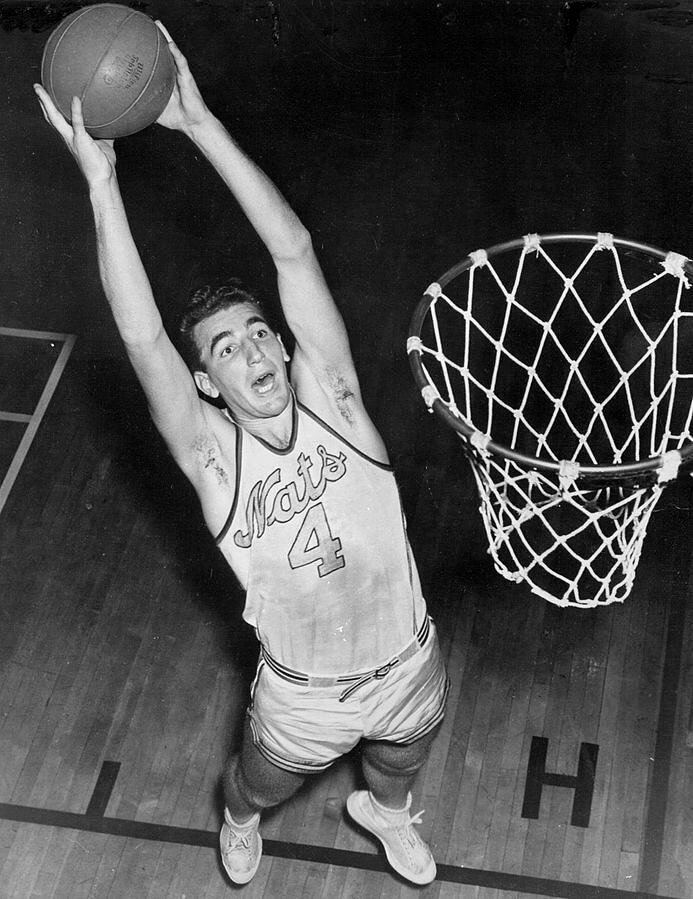 Well known for his high arching outside shot, Dolph rarely let the opportunity pass on the field to make the basket. Interestingly, the 12-time NBA All-Star's injury on the shooting arm only pushed him to try harder to shoot with his off-hand, a skill that made him excel at the two-handed set shot before one-handed jump starts became the norm. The NBA legend breathed his last in 2015.
Bob Pettit
Months after signing a deal worth $11,000, the highest a rookie had ever signed in NBA history at the time; many started to question if Bob was worth the money, stemming from his ballhandling skills which the majority agreed were awkward. His coach moved Pettite from the center position, which he had played during his college career, to forward, and boy, did it work to his advantage.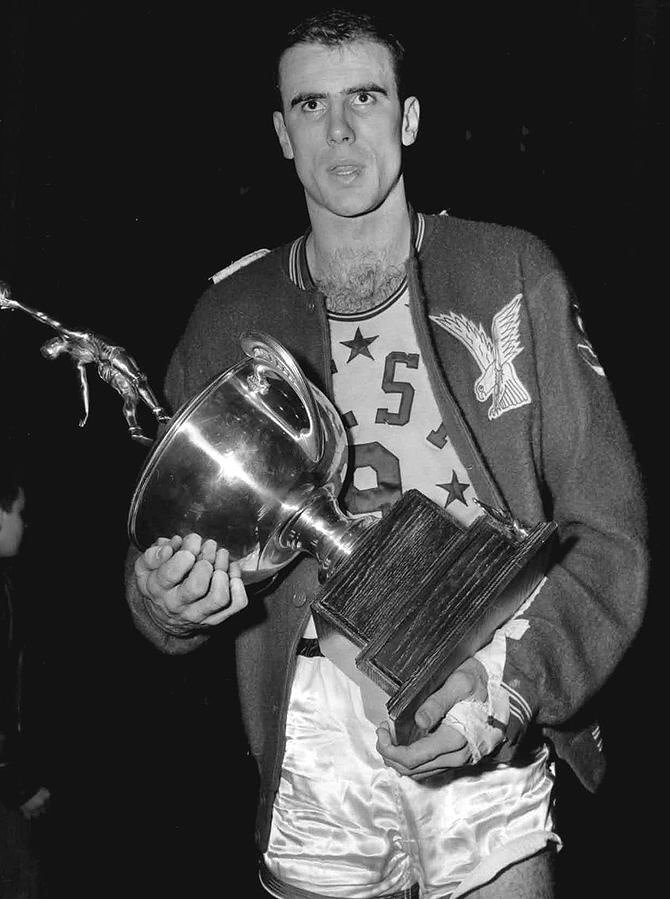 Soon enough, Pettit became the first player in NBA history to be awarded an MVP title, thanks to his record-breaking feats. During his 11-year career, the former St. Louis Hawks player made 11 All- NBA selections and won an NBA championship.
John Stockton
Not many Utah Jazz fans were excited about John Stockton's selection to join the team, and that's because this player was hardly known during his college career and would only experience a profile raise a few months before the draft season. Even so, it didn't take long before Stockton proved his worth.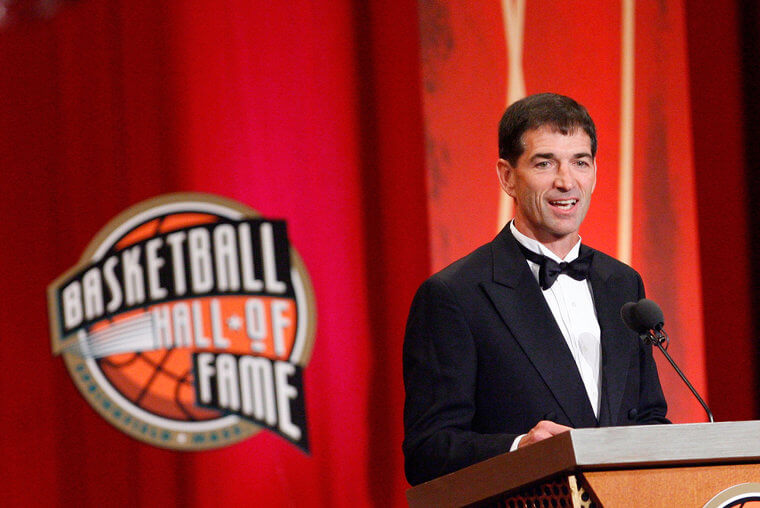 In addition to his team making the playoffs each time during his 19 seasons in the NBA, this ex-basketballer is a ten-time NBA All-star who holds the record of being the player with the highest number of career assists and steals. It's no wonder Stockton was inducted into the Hall of Fame in 1992 and named the '50 greatest player in the history of the NBA four years later.
Chris Paul
Another great basketball player introduced to the world through the NBA is Chris Paul. What brings him to this list is his impressive stats. With a +10.9 Net Rating Swing, +3.7 Relative True Shooting Percentage, and 7.3 Box Plus/Minus, he has proved himself a force to be reckoned with.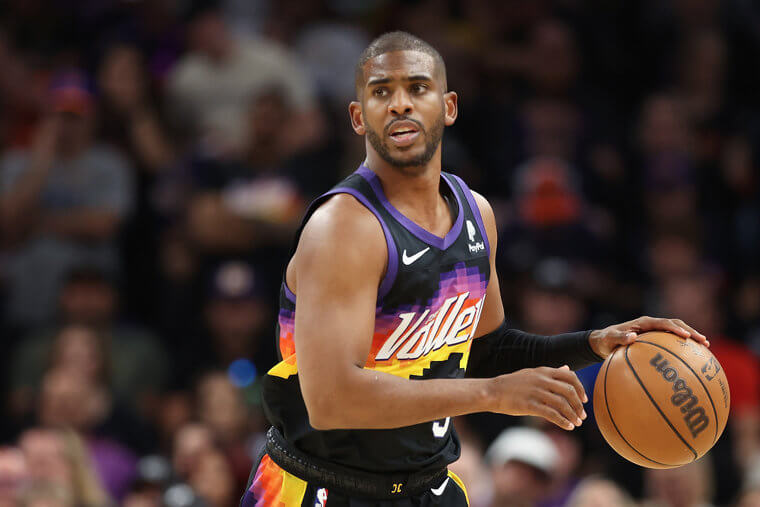 The way he handles the ball while dribbling, shooting, or defending shows he knows his game, unlike any other player. J.A. Adande from ESPN wrote the following about Paul "The classic definition of a point guard, orchestrating offense and shooting when necessary," No wonder why he is nicknamed 'The Point God.'