If you want to play football, you need to be tough. Tackles, head-to-head contact and pile-ups are part and parcel of the game. Players often suffer injuries, although usually we can accept that certain injuries are an inevitable part of such a physical game. However, every now and then, we are truly reminded of how dangerous football be. Stars like Bo Jackson, Jeremy Lane, and Tua Tagovailoa aren't immune from life-threatening injuries either. 

Tragedy has struck the football field at every level, and the NFL is no exception. If you've got a weak stomach, look away. Below, we'll be listing the 20 worst injuries in NFL history.
Joe Theismann
Joe Theismann's graphic and infamous injury is undoubtedly one of the most gruesome in sports history. On November 18th, 1985, the Giants were playing the Redskins. Halfway through the second quarter, disaster struck, as the Giants went for a blitz and Lawrence Taylor charged into Theismann, the Redskins' quarterback, in attempt to get him down for a sack.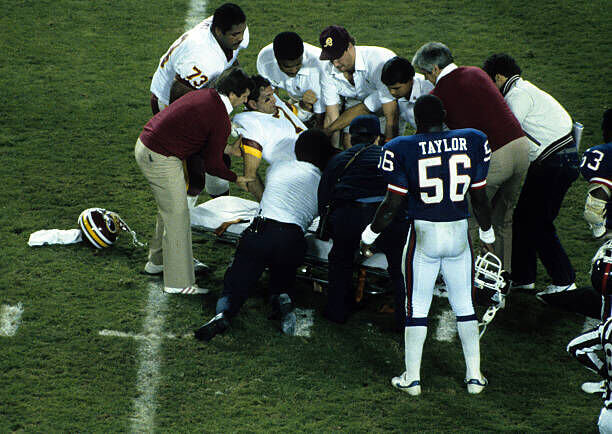 In going for the sack, Taylor's knee dug into Theismann's leg, instantly (and gruesomely) shattering it. Rather than celebrating his tackle, Taylor recognized the severity of the injury and immediately called for help, while viewers at home watched Theismann lay in agony on the field. Unfortunately, this play ended Theismann's career and left him with one leg permanently shorter than the other.
Johnny Knox
Some moments on the football field just elicit the most visceral reactions. Such was the case with Johnny Knox in 2011. In a game against the Seahawks, Knox was charging up the field and fumbled the ball as Kam Chancellor knocked his out of his grasp. In an effort to recover the ball, Knox leapt onto it and hit another Seahawks as he slid towards the ball. As the two players impacted, viewers could not help but be struck with a feeling that the human body should not be bending in the way it was.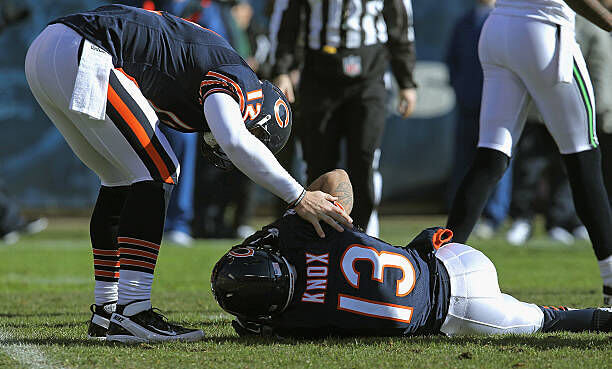 The hit literally bent Knox's torso in half, in such a way as his back was touching his rear-end. Knox suffered permanent nerve damage as a result of the injury, undergoing massive surgeries to fuse his spine back together. The hit ended Knox's career as he never returned to the NFL.
Johnny Knox
Some moments on the football field just elicit the most visceral reactions. Such was the case with Johnny Knox in 2011. In a game against the Seahawks, Knox was charging up the field and fumbled the ball as Kam Chancellor knocked his out of his grasp. In an effort to recover the ball, Knox leapt onto it and hit another Seahawks as he slid towards the ball. As the two players impacted, viewers could not help but be struck with a feeling that the human body should not be bending in the way it was.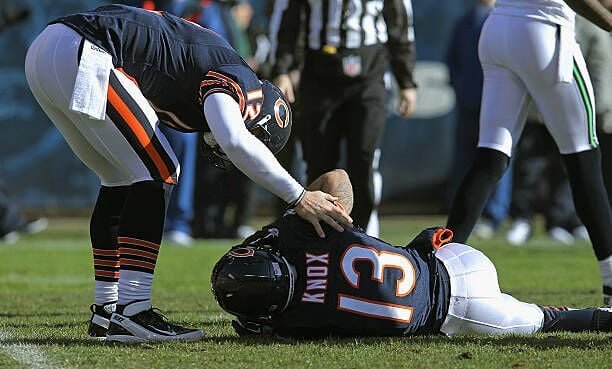 The hit literally bent Knox's torso in half, in such a way as his back was touching his rear-end. Knox suffered permanent nerve damage as a result of the injury, undergoing massive surgeries to fuse his spine back together. The hit ended Knox's career as he never returned to the NFL.
Chris Kuper
As the Broncos' 2011 regular season was drawing to a close, Kuper ran into an awkward hit by the Kansas City Chiefs. As the players broke free of the melee, it became apparent that Kuper's leg was severely twisted and broken, to the point where his foot was pointed in the opposite direction of his other foot.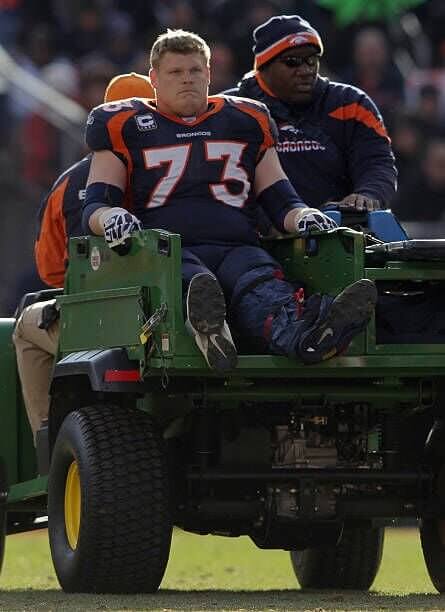 At full speed, it was hard to determine exactly what happened to Kuper, but in the replay, the moment where everything went wrong is visibly obivous. Of particular interest in the replay is the reaction of Kuper's teammates as well as the opposing players on the field - all of whom were forced to turn away from Kuper, visibly sickened by his damaged leg. Kuper required surgery to remedy his inury. Kuper eventually returned to the NFL, albeit only for three more years. 

Ed McCaffrey
On September 10th, 2001, Ed McCaffrey had taken the field for his beloved Denver Broncos in a game against the New York Giants. Despite the gruesome injury which was to follow, McCaffrey has since said that this was one of the best games in his career.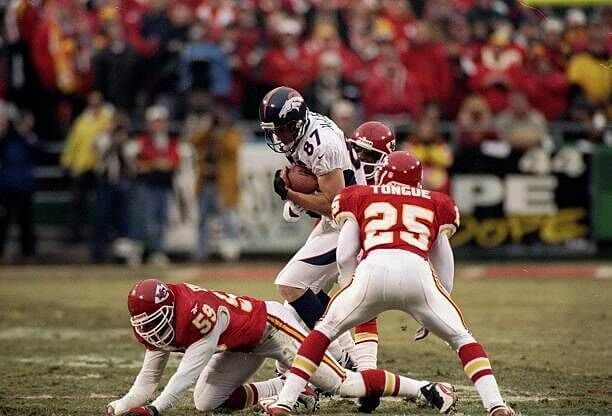 On a seemingly innocent play, McCaffrey landed poorly on his leg after trying to snag a pass. His leg snapped, contorting into shapes that no leg should ever go into. In an interview after the incident, McCaffrey said that at the moment of the break, his entire career flashed before his eyes as he writhed in pain. He was immediately moved to a hospital, with his career now seemingly over. The following morning, McCaffrey watched from his hospital bed as the September 11th terrorist attack on the World Trade Center took place.

Napoleon McCallum
Another injury which looks infintely worse thanks to the magic of slow motion technology, running back McCallum was playing for the Los Angeles Ram when the 49ers' Ken Norton Jr. grabbed onto him during a play. As the two went down, McCallum's left foot semingly got stuck underneath him, and didn't move as his body went over. This dislocated his knee, hyperextending it and rupturing an artery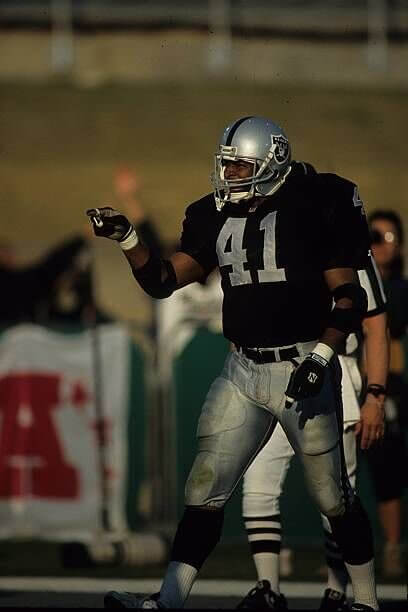 The damage to his calf muscle and ligaments was permanent, as these were ripped off of the bones in his leg. Amputation was considered, but was eventually avoided. However, as the doctors told McCallum from the get-go, this was the end of his NFL career - and so it was.

Jeff Fuller
When the Loma Prieta earthquake struck the Bay Area in 1989, it caused severe damage across the entire area. For one young football player though, things were about to get worse. Jeff Fuller was a member of the San Francisco 49ers, and was playing in an October 22 game which took place at Stanford Stadium just a few days after the earthquake. During the game, he suffered an aggressive helmet-to-helmet collision with an opposing player.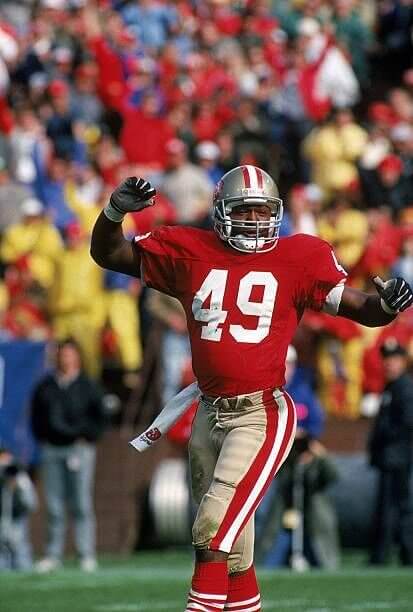 The hit broke Fuller's neck and paralyzed half his body, leading to him being unable to rise from the field. Fuller still has not recovered the use of one of his arms, and his NFL career was ended at that very moment. 

Damar Hamlin
Damar hamlin has had quite the scare in early 2023, when he collapsed on the field due to a cardiac arrest in the middle of a Buffalo Bills game against the Bengals. The game was consequently postponed and Hamlin was rushed to the hospital in critical condition.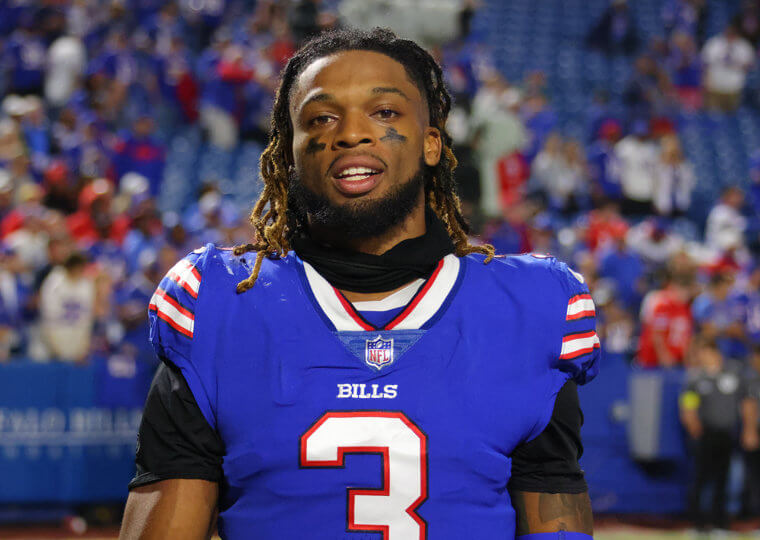 Fortunately, however, less than two weeks after the life-threatening episode, Hamlin is on the road to recovery, and appeared to be in good spirits, smiling and shaking hands with teammates, as seen on social media. For a story that began so horrifically, Hamlin's progress has been remarkably positive.

Jeremy Lane
Jeremy Lane suffered one of the most gruesome arm injuries ever televised. As a member of Seattle Seahawks in the 2015 Super Bowl against the New England Patriots, Lane was having a great game, having just intercepted a Tom Brady pass.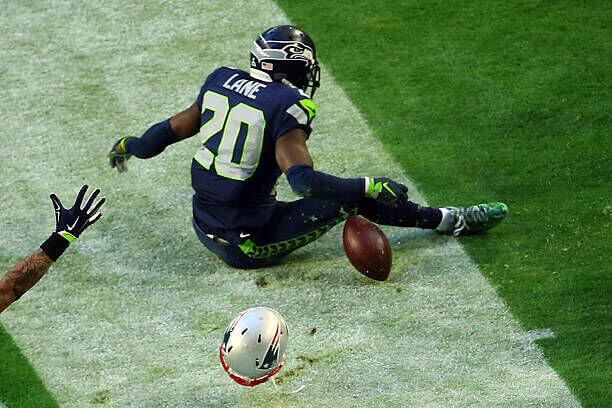 However, on the return, Lane began to tumble, and reflexively stuck out his hand to break his fall. His arm could not hold the weight and momentum of his body, and it violently snapped from wrist to elbow. It was obvious as soon as the play was called dead that Lane was in serious pain. The injury obviously ended his season, and Lane required immediate surgical intervention to repair the bone.

Robert Rozier
After playing defensive end for the St. Louis Cardinals, Oakland Raiders, Hamilton Tiger-Cats, and Saskatchewan Roughriders, the Canadian Mounties had 32 warrants out for Robert Rozier's arrest. After serving time for cashing a string of bad checks, he met Yahweh ben Yahweh and fell in with his Temple of Love religious cult. But wait, it gets worse.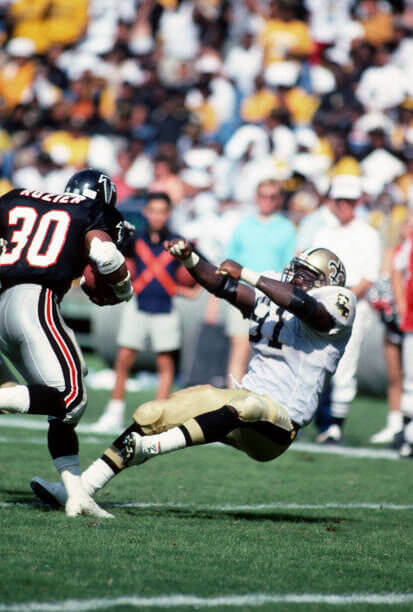 From there, Rozier joined the inner sanctum of Yahweh's secret murderous group. To join The Brotherhood, one had to murder a "white devil" and show the cult leader a body part as proof. Upon his arrest, Rozier told cops he was 404 years old before admitting to killing seven "white devils." He was convicted of four counts of murder in 1986 but was eventually released into witness protection after he turned state's evidence. In 1999, he was again arrested for bouncing checks and––under California's three-strikes rule––went back to prison for 25-to-life in 2001. 

Bo Jackson
Football is a tough sport, and Bo Jackson is one of the toughest men to ever make his way onto a football field. Jackson, who was also a professional baseball player, was a freak athlete. However, during a 1991 game against Cincinnati, Jackson was involved in a nasty tackle which changed the course of his career.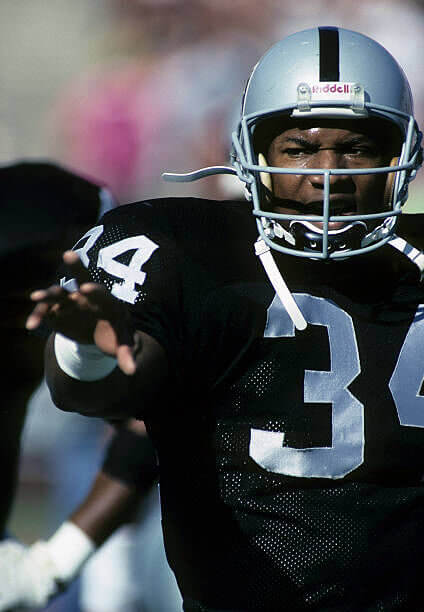 Jackson, who was used to getting into physical plays on the field, got caught by a nasty hit that dislocated and shattered one of his hip bones. As a testament to his incredible toughness, Jackson got up and tried to walk back to the sidelines by popping the bone back together (his first success to replace the bone was unsuccessful, so Jackson kept trying until he got it right). This injury caused him to lose all cartilage in his hip and would eventually lead to the end of his professional football and baseball career.

Destry Wright
Destry Wright, a bright young running back, was on track to have a great career in the NFL. That is, until a nasty incident in the preseason ended his career before it even started. Playing against the Cowboys on July 30th, 2000, Wright twisted his ankle. Far from being a normal ankle twist, Wright dislocated his ankle at the joint and also broke his leg.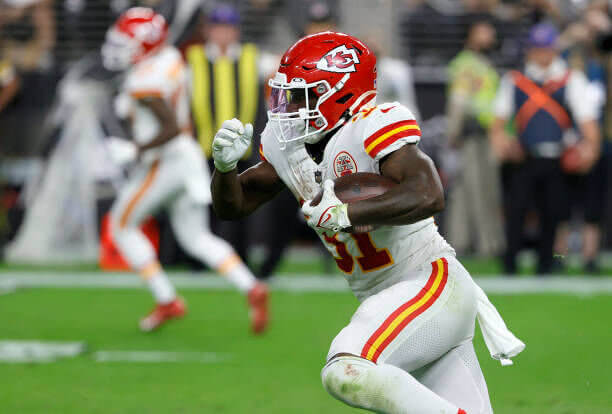 A reporter grabbed the above picture, aptly portraying the severity of Wright's injury, showing his feet pointing in different directions. Unfortunately, this play ended Wright's career before he ever really got a chance to get started in the league.

Tua Tagovailoa
Quarterback for the Miami Dolphins, Tua Tagovailoa, was rushed to the hospital after suffering from injuries from a second-quarter sack in a game against the Cincinnati Bengals. The University of Cincinnati Medical Center confirmed that he had a concussion along with head and neck injuries.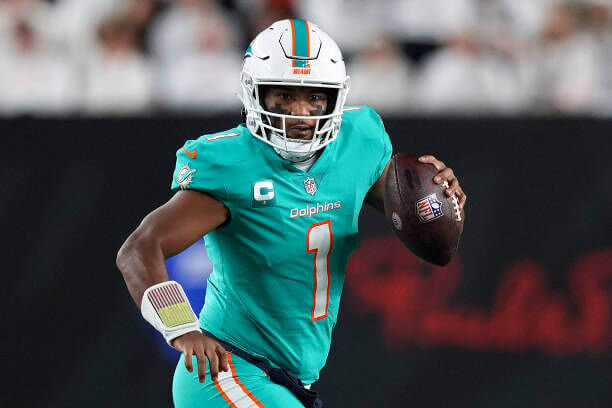 "It's an emotional moment. It's not a part of the deal you sign up for. His teammates and myself were very concerned, but he got checked out and it's nothing more serious than a concussion," Dolphins coach Mike Mcdaniel shared after he saw Tagovailoa suffering from his injuries.

Tim Krumrie
If there's anything worse than suffering a terrible injury, it's suffering a terrible injury with an entire country watching. Often referred to as the worst injury in Super Bowl history, Tim Krumrie left a mark on Super Bowl XXIII. His Bengals team was facing off against the San Fransisco 49ers, and Krumrie charged into a play to make an important tackle. Unfortunately, his ankle got caught under a body, causing his leg to quite literally snap.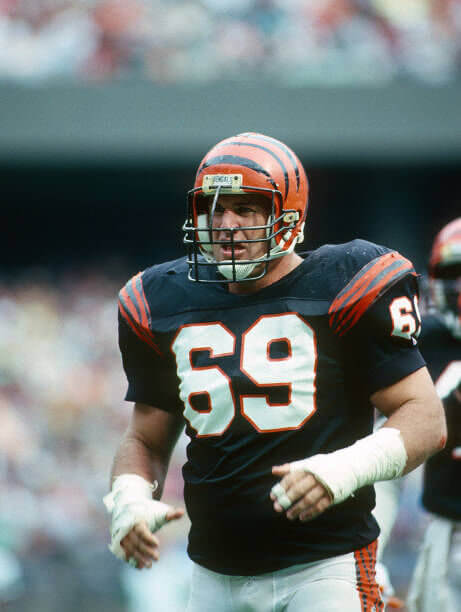 Krumrie was carried off the field with an inflatable splint, and, once in the locker room, he demanded to stay at the stadium to watch the end of the game. The team doctors, however, feared he would go into shock, and forced him to be taken to the hospital. Krumrie remarkably returned to the NFL after undergoing numerous surgeries to repair his broken leg.

Ronnie Lott
Ronnie Lott was renowned around the league during the 80's and 90's for his tough, physical style of play, with many of his most spectacular plays still talked about today. However, the play for which he is most known isn't particularly spectacular. During a game in the 1985 season, Lott was facing off against the Dallas Cowboys when an awkard collision caused his pinky finger to be crushed under his chest.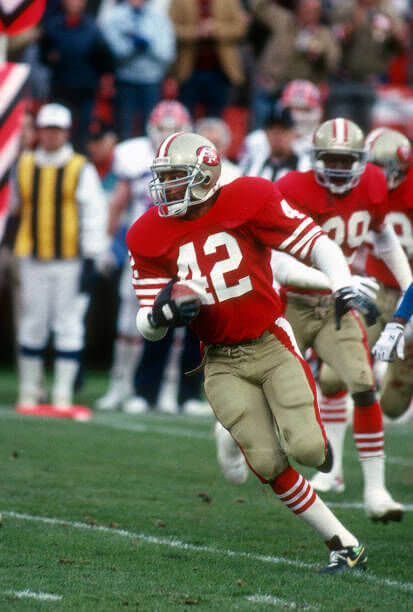 The damage was immediately evident, as his finger almost came off on the field. Flesh and bone fragments were left on the field as he ran off the field to seek treatment. The public was gnerally spared the gruesomeness of the injury, but the team doctors were immediately aware of its severity. Instead of filling his hands with pins, and grafting bone from his wrist, Lott chose to amputate his finger above the first joint. Lott chose amputation due to the much shorter recovery period, and in fact continued playing football for nearly another decade, despite having one finger-joint less than his competition.


EJ Henderson
EJ Henderson was enjoying a pretty good start to his 2009 campaign as a member of the Minnesota Vikings. Then, in a game against the Arizona Cardinals, Henderson suffered an accidental helmet-to-helmet hit.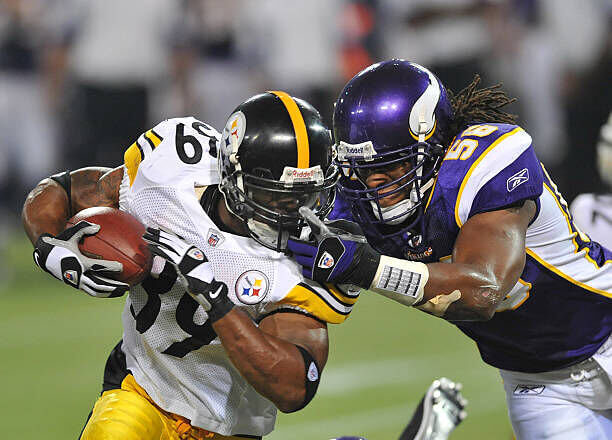 The impact from the play caused his body to instantly twist, shattering his left femur (all of which is visible in the very graphic footage which was broadcast nationally). He was carted off the field and immediately undewent surgery to fix the gruesome injury. By some miracle, Henderson only missed the rest of the season, and was back on the field with the Cardinals the following year.

Junior Seau
Junior Seau's story in the NFL is truly a tragic one, and this is only one chapter of that story. The veteran linebacker had retired, but was lured out of retirement to play with the New England Patriots. In 2006, in a game against the Chicago Bears, Seau went for a tackle when his arm became caught and horribly bent.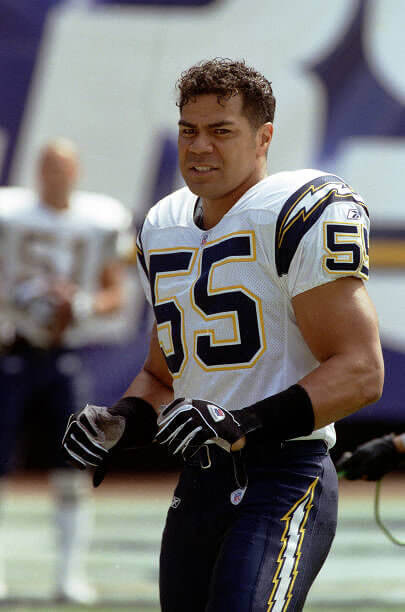 His arm snapped, and in the gruesome video footage from the incident, you can see his arm hanging limp as he rolled around in agony. This injury ended Seau's season, and he was never really able to bounce back from it in his career. Tragically, Seau committed suicide in 2012. In the autopsy which followed, it was found that his time in the league left him with chronic brain damage.

Kevin Everett
Kevin Everett earned his stripes in the league as a hard-hitting player who gave his all every time he stepped on the field. On September 9th, 2007, in a game against the Broncos, the Bills' player was going full throttle, as he usually did.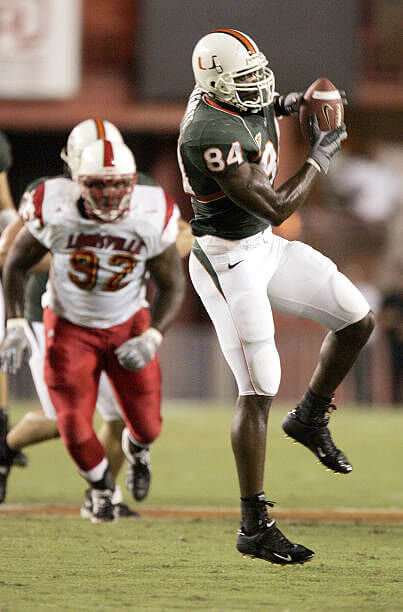 During a kickoff return, Everett suffered a helmet-to-helmet hit. The force of the tackle instantly knocked Everett out, who collapsed on the field like a rag doll, all of which is captured on video. The hit caused serious damage to Everett's spine, partially paralyzing him and forcing the doctors to place him on a respirator immediately. Obviously, his football career came to an abrupt end in that moment, and Everett, to this day, remains in chronic pain and is still undergoing rehabilitation treatments.

Mike Utley
No one can say Mike Utley isn't a brave man. In a 1991 game against the Los Angeles Rams, the former Detroit Lions player fell victim to an awkward tackle which caused permanent damage to his spine. Despite the fact that Utley was unable to move significant parts of his body due to broken vertebrae, Utley managed to reassure the worried crowd by flashing a thumbs-up for all to see. These reassurance though, were false, as Utley's broken vertebrae ended his football career, and left him paralyzed.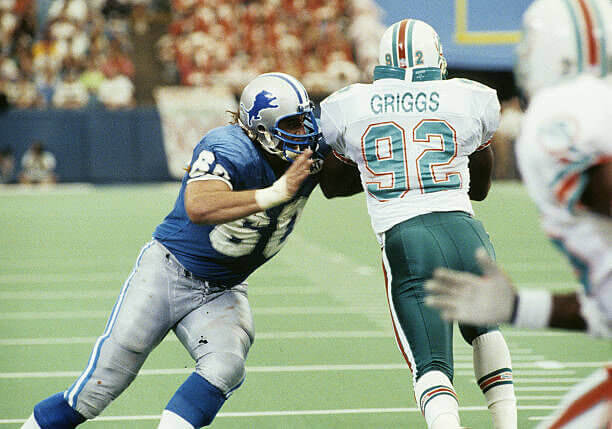 Utley's recovery since this gruesome incident has been nothing short of heroic. He has since become a vocal advocate for spinal cord injury victims, and leads an active lifestyle. His iconic thumbs-up has become a prominent symbol of perserverance for many.

Eric Wood
As the expression goes, the bigger they are, the harder they fall. And, it needs no reminding, football players are some of the biggest humans on the planet. Someone who sadly learned this lesson the hard way is Eric Wood. 

In a November 2009 game between the Bills and the Jaguars, Wood was going through the motions of a routine play when tragedy struck. An opponent fell on his shin, snapping the leg bone in two places - all of which is gruesomely visible in the slow motion of the broadcast. Incredibly, Wood would go on to return to play for the Bills, before retiring due to a neck injury.

NaVorro Bowman
It's not evident from the broadcast footage, but the faces of the fans who witnessed this injury speaks volumes. As a member of the 49ers in 2014, NaVorro Bowman found himself in the middle of a group of players, all of whom were tumbling over fighting for the ball.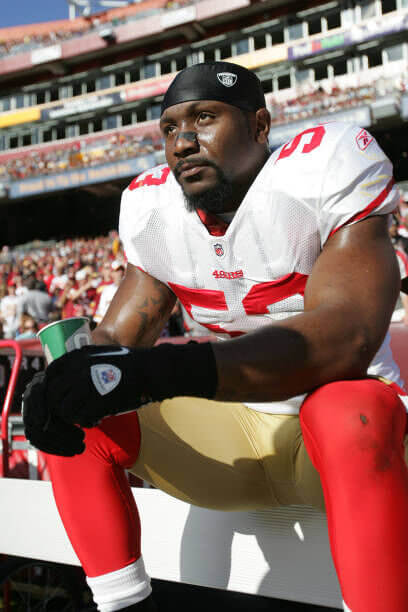 As Bowman fell down, a body fell on his leg, causing his knee to bend the wrong way. This caused a domino effect, where a number of other players also came down on Bowman, crushing his knee and gravely aggravating his injury. Those who witnessed the hit have said that Bowman's knee bent at a nearly 45 degree angle. This hit unfortunately caused Bowman to miss the next two seasons as he attempted to recover.

Sebastian Vollmer
Knee tears and other lower-body injuries are almost an everyday occurence in the NFL, but none of them are accompanied by a verbal reaction like this one. In a game that saw the Patriots face off against the Dolphins, Vollmer fell awkwardly following a tackle, and his knee bent sideways in gruesome fashion.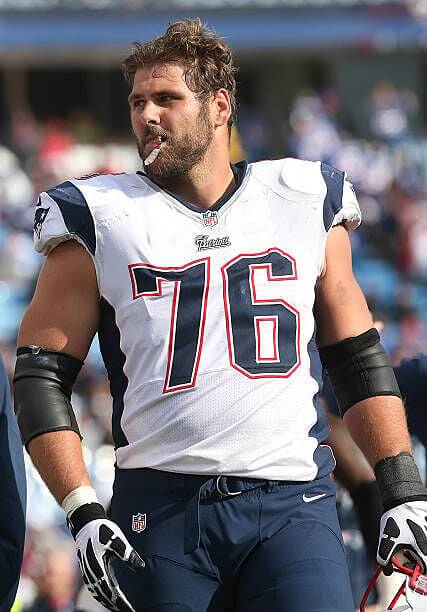 This tore up the inside of Vollmer's knee pretty comprehensively. The most horrific part of the injury is Vollmer's deafening screech that can be heard over the field microphones, which leave no doubt as to how much pain he was in. Fortunately, Vollmer was able to eventually return to the Patriots the following season, and retired in 2016.

Darryl Stingley
Head and neck injuries are par for the course in the NFL, but this is amongst the worst. On August 12th, 1978, New England Patriots receiver Darryl Stingley went up to grab a pass just as Jack Tatum was heading into a hit at full steam. Tatum absolutely crushed Stingley, who couldn't get up even as medical professionals swarmed onto the field to evaluate him.

Doctors found that Stingley had lost all feeling in his limbs, and that two of his vertebrae had been seriously damaged as a result of the hit. Stingley became a life-long quadriplegic, and Tatum never issued an apology for the hit. 

These Are the Worst Criminals in NFL History
Adam Jones

Adam "Pac-Man" Jones was a cornerback and return specialist who played most of his career for the Cincinnati Bengals. He was also a professional wrestler and boxer. Many of his crimes revolve around strip clubs where––as well as making it rain one-dollar bills––he has beaten up strippers, patrons, and his own bodyguards. One Las Vegas strip club incident ended in a gunfight that left former wrestler, Tommy Urbanski, paralyzed, and bouncer Aaron Cudworth wounded.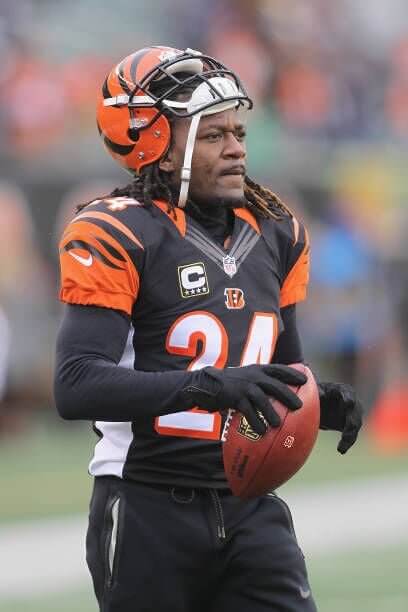 Jones said that he didn't know who fired the shots but received a suspended one-year prison sentence, probation, and community service. Years later, the Nevada Supreme Court ordered him to pay $11.6 million to Urbanski and $1.3 million to Cudworth. If you think that a rap sheet longer than a boxer's reach made Jones change his ways, he was arrested for assault in Ohio on February 15th, 2021. Let's hope Pac-Man finally outruns his ghosts. 

Lawrence Taylor
Lawrence Taylor spent his entire career as a linebacker for the New York Giants, but off the field, L.T. was an O.G. He admitted to using cocaine from his sophomore NFL year, and his life has revolved around the drug. After numerous run-ins with the law, his most heinous crime came in a New York hotel room.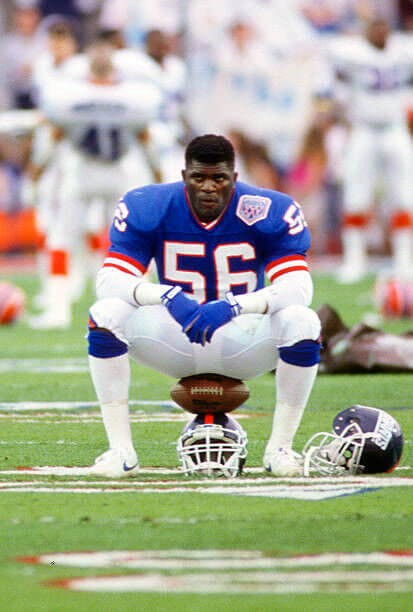 In 2010, Taylor was charged with the statutory rape of a 16-year-old girl. He pleaded guilty to one count of patronizing a prostitute––allegedly, he'd paid the underage girl $300 for sex––and one count of sexual misconduct. He was registered as a low-risk, level-one sex offender. In June 2017, he pleaded guilty to DUI after crashing into a stationary police car in Palm Beach County, Florida, the previous September. 

Justin Strzelczyk
Justin Strzelczyk probably has the longest rap sheet on this list, and it all happened in one crazy night. It began when the former Pittsburgh Steelers offensive tackle fled the scene of an accident. And you won't believe what happened next. Strzelczyk led cops on a 40-mile high-speed chase in Upstate New York.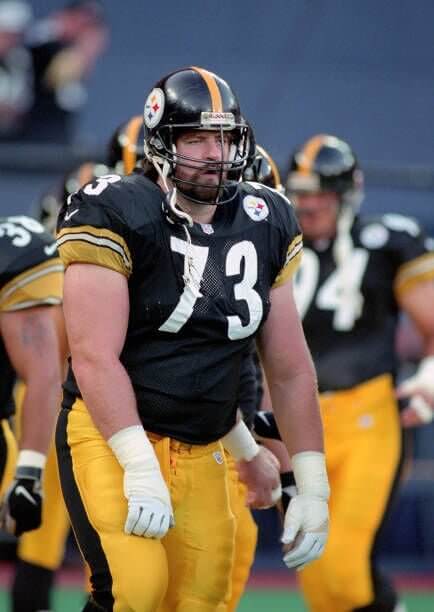 Driving the wrong way against the flow of traffic at 90 mph on the New York State Thruway––purportedly threw beer bottles at cops and flipped them off––Strzelczyk crashed head-on into a semi-truck carrying flammable liquids. Justin died in the crash. He was 36. Toxicity tests found no alcohol or drugs, and the autopsy revealed that Strzelczyk had suffered from brain damage from years of playing football. The only things he packed as he headed to a fundraiser that weekend were cash and crucifixes… and no cell phone, leading some to speculate that he was on a death wish mission.

Cecil Collins
When new lodger Eddie crept into Chandler's room to watch him sleep in Friends, it was funny. But in real life, that kind of thing is a little creepier. In 1999, former Miami Dolphins RB Cecil Collins committed a burglary at an apartment in Davie, Florida. He didn't steal anything but admitted he broke into the home of a married woman that he knew from the gym, saying he wanted to watch her sleep.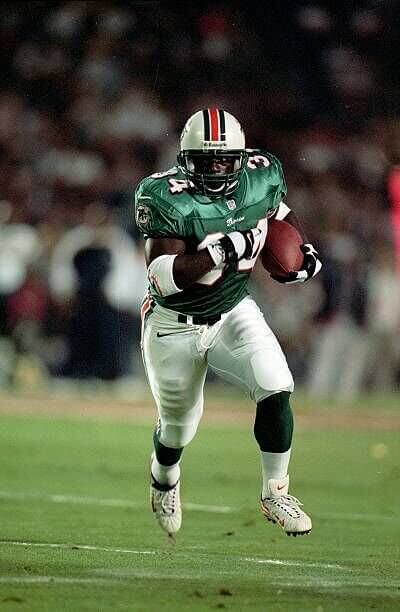 For this bizarre crime, Cecil "The Diesel" Collins was sentenced to 15 years in prison in 2001. He was finally released in 2013. During his time behind bars, Collins says he found God and even went on to marry a woman he met in jail who was visiting another inmate. Bet that went down well! 

Donte Stallworth
In 2009, while contracted to the Cleveland Browns, wide receiver Donte Stallworth hit and killed a pedestrian in Miami Beach, Florida. He pled guilty to vehicular manslaughter charges and admitted to driving under the influence of alcohol.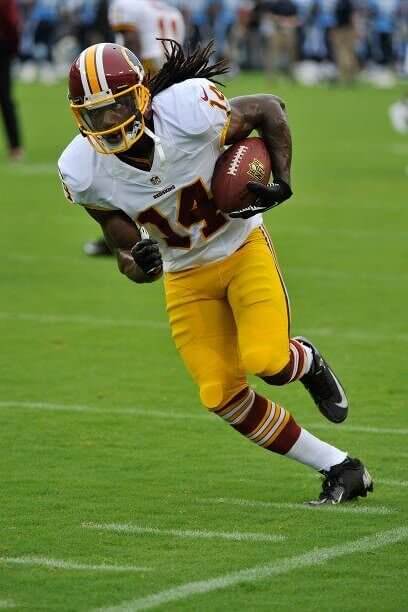 Stallworth ended up serving just 24 days in prison and was handed down a one-year suspension from the NFL. Since then, he has managed to keep his nose clean and says he has "become a better decision-maker." However, in 2012, Donte was hospitalized with severe burns after the hot air balloon he was traveling in crashed into power lines in the skies above South Florida.

Jim Brown
Jim Brown was a hell of a player for the Cleveland Browns back in the day. His records read less like a football player and more like a list of gladiators he vanquished. After retiring, he became an actor in appearing alongside Lee Marvin in The Dirty Dozen (1967), but he also had numerous run-ins with the law and a penchant for underage girls.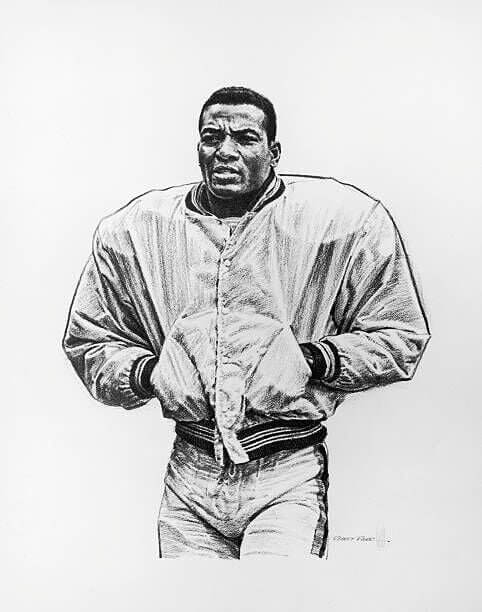 As far back as 1965, Brown was arrested in his hotel room for the assault and battery of an 18-year-old girl. In 1968, neighbors heard arguing and called the police, who found his girlfriend––model Eva Bohn-Chin––lying semi-conscious beneath his second-floor apartment. Brown was charged with assault with intent to commit murder. He was also accused of rape, another of several crimes which magically went away. Nevertheless, Brown has served time for assaulting and threatening people, usually women.

Barret Robbins
The day before bipolar-suffering Oakland Raiders center Barret Robbins was due to play in Super Bowl XXXVII; he was reported missing after not taking his depression meds. When he was found, he didn't even know where he'd been the last 24 hours. It turns out he'd been on an alcohol-fueled binge to Tijuana, Mexico, and was celebrating the Raiders' victory because he had thought they had already won the game. And that's not the worst part...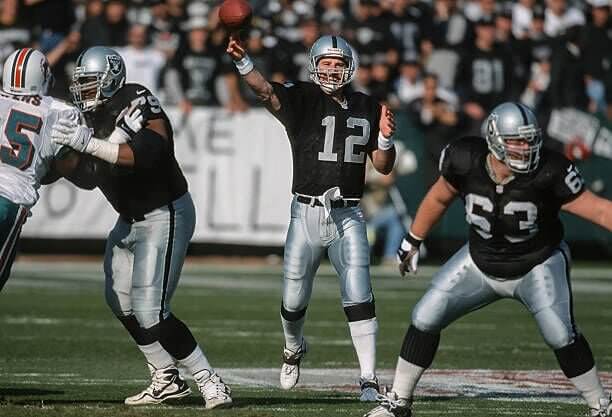 Two years later, Robbins was shot three times during a brawl with Miami Beach police. He charged the cops, who shot him twice, one bullet piercing his heart. But even that couldn't take him down… he slapped away the gun but the officer shot him again, finally putting him on the ground. In 2010, police found crack cocaine in his vehicle. In 2016, he was alleged to have punched a mother and her daughter. In 2017, he threw a rock at a restaurant manager after not paying for his meal.

Dennis Byrd
In another very unfortunate case of on-field paralysis, Dennis Byrd suffered a terrible hit in 1992. Byrd was facing off against the Kansas City Chiefs, and went in for a sack on Chief's quarterback Dave Kreig. Byrd unintentionally ended up running into one of his own teammates, and tried to duck his head at the last minute to avoid contact.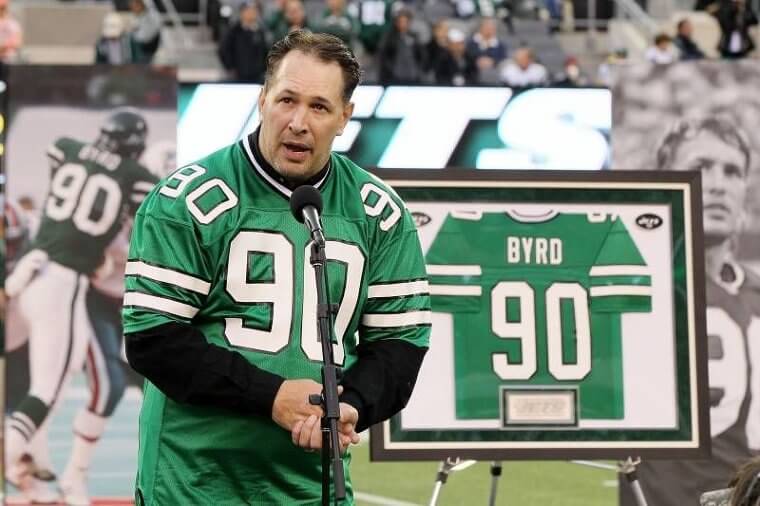 Unfortunately, the hit broke one of Byrd's vertebrae, who found that he could no longer get up or walk. He was paralyzed, and lost the use of his legs. A year later, Byrd was incredibly able to walk to the middle of the field for an honorary coin toss as he continued his intensive rehabilitation. Byrd never returned to the NFL, and was sadly killed in a car crash in 2016.

Michael Vick
To some people, hurting animals is a worse crime than hurting human beings. And Michael Vick is guilty of such a crime against man's best friend. What makes it even worse is that the Atlanta Falcons QB had everything he could have wished for. In 2006, he started every regular-season game and recorded 2,000 yards through the air and 1,000 yards on the ground. He was so good; people say he could even have won the Super Bowl for Atlanta the next season.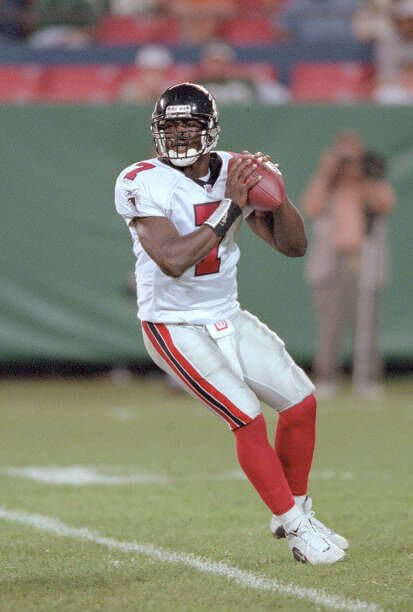 In 2007, police executed a search warrant as part of a drug investigation into Vick's cousin. This led to evidence of the Bad Newz Kennels, an illegal dogfighting club at Vick's rural south-eastern Virginia property. Michael was handed down a 23-month jail sentence for his role in funding and facilitating the dog-fighting ring and abusing and murdering dogs. Despite being a dog murderer, he went on to play for the Eagles, Jets, and Steelers. 


Eric Naposki
Linebacker Eric Naposki played for the New England Patriots and Indianapolis Colts in the late 1980s. For fifteen years, he thought he'd gotten away with murder. But, on May 21st, 2009, he was charged with a murder that took place in December 1994.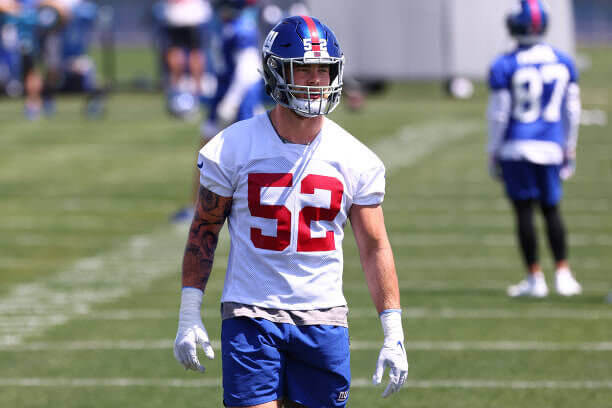 Naposki was charged with murdering Nanette Johnston's boyfriend Bill McLaughlin so that Johnston––with whom Naposki was having an affair––could collect McLaughlin's life insurance policy. Naposki was convicted of first-degree murder and sentenced to life in prison without parole on August 10th, 2012. Nanette Johnston––who is 25 years Eric's junior and is said to have seduced him––was also convicted of first-degree murder for her part in the slaying. 

Dwayne Goodrich
Dwayne Goodrich played for the Dallas Cowboys until he was involved in a hit-and-run on January 14th, 2003. The cornerback's truck struck and killed two people who were attempting to rescue a man from a burning vehicle after a car wreck on a North Dallas freeway. Goodrich fled the scene but was arrested the next day for vehicular manslaughter.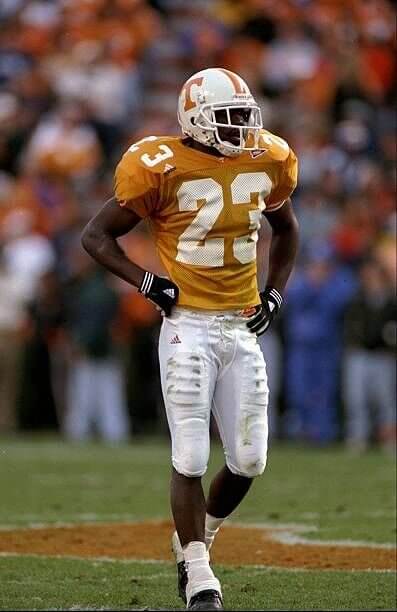 In September 2003, Goodrich was sentenced to seven and a half years in jail on two counts of criminally negligent homicide. At the trial, the accident's sole surviving victim, Shuki Josef, famously hugged Goodrich and said he had forgiven him. In 2004, while he was behind bars, Dwayne's brother Walter was tragically killed in a motorcycle accident. Dwayne was released from prison on October 5th, 2011. 

Leonard Little
Goodrich's crime was similar to St. Louis Rams DE, Leonard Little. In 1998, while drink-driving after a party in St. Louis, Missouri, Little ran a red light and crashed into Susan Gutweiler, killing her. He only received four years' probation and 1,000 hours of community service. He was also later convicted of making harassing calls to the prosecution attorney.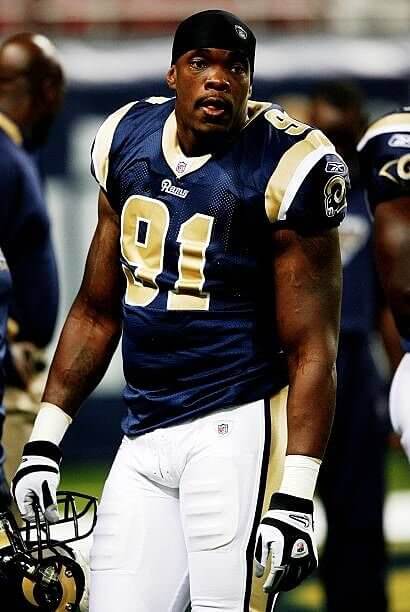 You'd think killing a mother of two would make a man learn his lesson, but a few years later, he was up to his old tricks and was again arrested for driving under the influence in 2004.