Football is a team sport that needs every player to work together towards their team's common goal. The gifted sportsmen on this list may be the finest footballers of their generation, but their NFL careers ended prematurely because they wouldn't play ball as a team. Their violent outbursts and unruly behavior on the field hurt their fellow players and disrupted the team's solidarity. Let's look at some of the worst NFL teammates the sport has ever seen.
Ndamukong Suh
With his stellar performance in college football to back him up, Ndamukong Suh got drafted in 2010 by Detroit Lions. He shone as the most dominating defensive tackle in NFL history. Within five years, the star player also became the sport's highest-paid in that position. Underneath all the glory he brought to his teams as a star footballer, he was a bad boy with a bad attitude.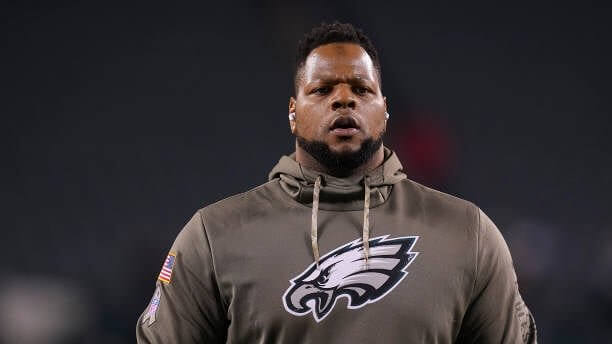 At his worst, Suh has stomped on his teammates' legs and twisted their ankles in a rage, even getting into fights with his defensive coaches. In 2021, while playing for Tampa Bay Buccaneers, he admitted that his wrongdoings had caused division in the Miami Dolphins team, putting distance between him and his teammates.

Mike Vanderjagt
Mike Vanderjagt, the former footballer with Indianapolis Colts, might have been a solid player, but he quickly earned the reputation of running his mouth too much. He was unprofessional to the core, and it's hard to find a kicker as the worst teammate. So, he's the only kicker on this list.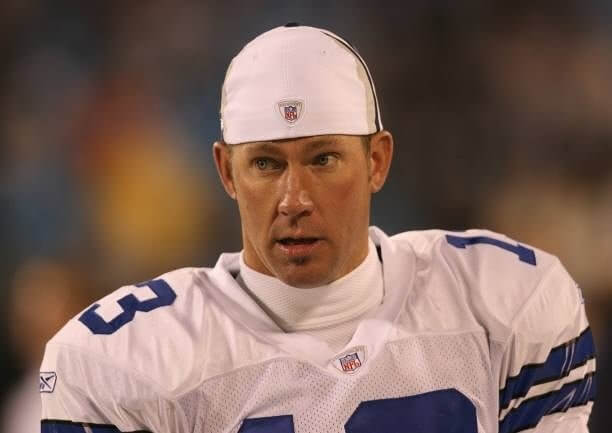 His behavior had often aggravated his teammates, and Mike had once publicly questioned Peyton Manning's ability to lead their team. The young quarterback did not take kindly to the insult and called the former an "Idiot Kicker." In a nine-season career, he scored 86.5 percent of his field goals, making him one of the best NFL players when he retired in 2006.
Steve Smith
Breaking noses is not how you get along with your team; Steve Smith often took that route during his 16 seasons. In 2002, he broke the nose of his teammate, Anthony Bright, during a filming session. The fight was so deplorable that he was booked for the altercation, ending Bright's NFL career.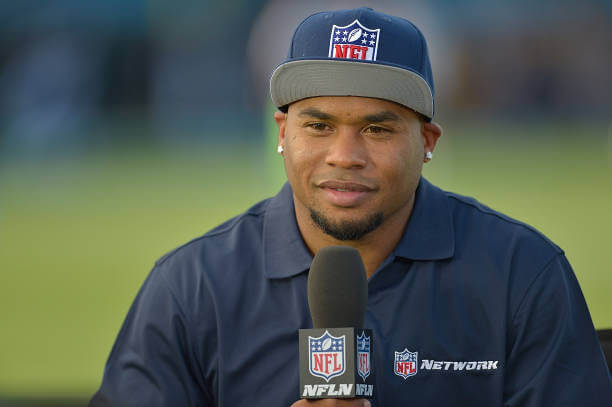 The same year, Smith had gotten into a major scuffle with his fellow wide receiver Guilian Gray. Six years later, he again broke a teammate's nose—this time, of cornerback Ken Lucas. His stellar run as Carolina Panthers' star wide receiver was dimmed by his mistreatment of his team players. When he retired in 2016, he left behind a less-than-desirable legacy.

Antonio Brown
You don't get dubbed a "selfish fraud" by your former teammate if you are a team player, which Antonio Brown wasn't. The former Pittsburgh Steelers wide receiver had once live-streamed his coach Mike Tomlin's impassioned post-game speech from the team's locker room. He was a troublemaker who took it a little too far on and off the field.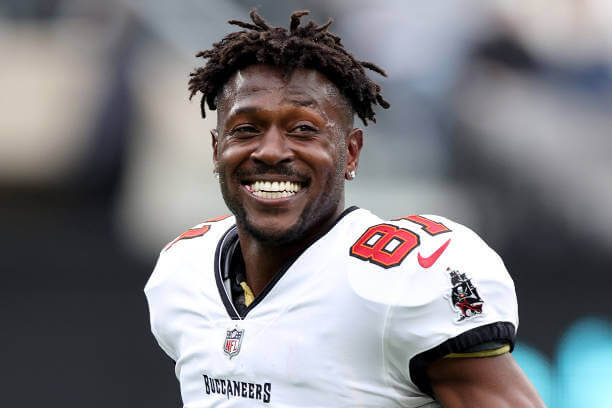 Despite winning the Super Bowl in 2021 while playing for Tampa Bay Buccaneers, Brown messed up his career by having a much-publicized meltdown in the middle of a match against the New York Jets the same year. Even his talent couldn't save him forever from getting ousted from the NFL.
Andre Rison
In the NFL, wide receivers get the most accolades for their on-field performances, and unsurprisingly, they also earn the worst reputation for being arrogant and self-centered. Among the lot, Andre Rison has somehow managed to climb to the top of that list. He'd hog the ball to the extent of putting himself over and above the team's chances of winning.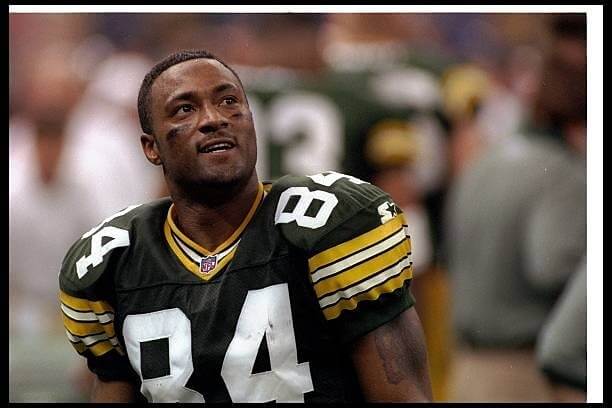 Due to his ill-reputation both on and off the field, Andre has played for seven different teams during his 12-year career. The team and his teammates simply did not want the trouble the player brought with him wherever he went. Despite his bad image, he contributed several times to his team's success.

Randy Moss
When you are a team player, you play when the team plays; it's as simple as that. Yet, Randy Moss played by his own rules. The man had a massive rookie year; his overnight success probably went straight to his head. His coaches had a hard time getting him to get along with his teammates during his career spanning 14 years.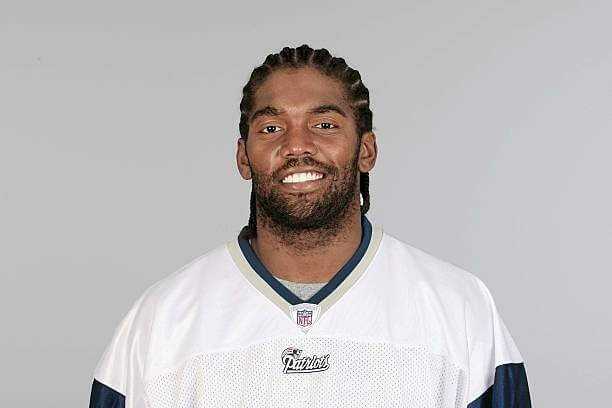 In 2010, Randy publicly slandered Brad Childress, the head coach of his Minnesota Vikings team, while heaping praise on his ex-coach Bill Belichick of the New England Patriots, which did not go down well with his current teammates. He also lacked discipline in his practice sessions, lending a bad reputation to his name.
Josh Norman
Josh Norman, the cornerback, was drafted as a fifth-round pick in the 2012 NFL Draft. He quickly established himself as one of the best cornerbacks in the NFL. In 2015, he became a First-Team All-Pro and finished up eleventh on the NFL Top 100 Players of 2016 list.
A short while later, he signed a five-year contract worth $75 million with the Washington Redskins. The Redskins had high expectations for the cornerback, but he never seemed to fit in. Having said that, one of his teammates even remarked publicly that Josh cared more about being a celebrity than playing good football.
Terrell Owens
As a player, Terrell Owens would always go down as one of the most prolific wide receivers to ever come to the NFL. He was incredibly talented and a treat to watch on the field. Yet, as a teammate, Terrell was not someone anyone wanted on their team.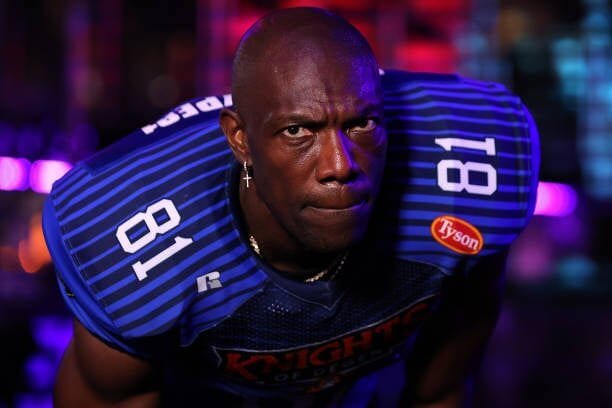 Over a span of 15 years, Owens played for around six teams and ended up with controversy on every roster. In San Francisco, he made bad remarks about the quarterback in the press. When in Philadelphia, he criticized the team's quarterback after their loss in the Super Bowl. In a nutshell, he was a terrific player but came with a lot of flaws.
Johnny Manziel
Johnny Manziel came into the NFL as one of the best collegiate players in the country. Having played for Texas A&M University, he was drafted as the 22nd overall pick by the Cleveland Browns in the 2014 NFL Draft. Yet, the franchise soon distanced itself from the player, and he never got another offer in the league.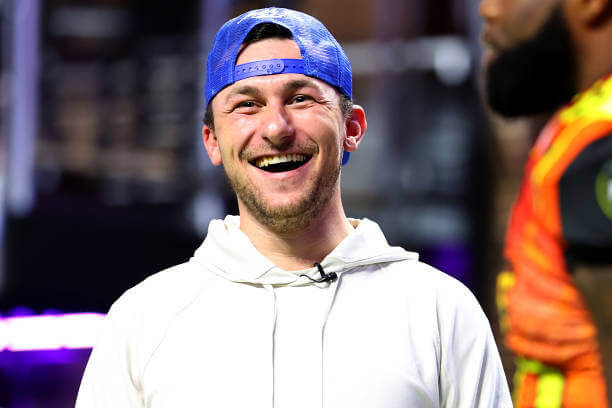 Johnny was apparently too fond of partying. Everyone tolerated this con during his college years because of what he brought to the table. Yet, he couldn't replicate his performance in the league. Once, he went out to live it up in Las Vegas while on the injured list. The Browns found out and cut him off soon enough.
Brandon Marshall
The NFL wide receiver Brandon Marshall was a good player who had a 13-season-long career. He was a decorated receiver and played for some of the best teams in the league. Yet, Marshall bounced around a lot during his career, having played for over four teams, including Denver, Miami, Chicago, and New York.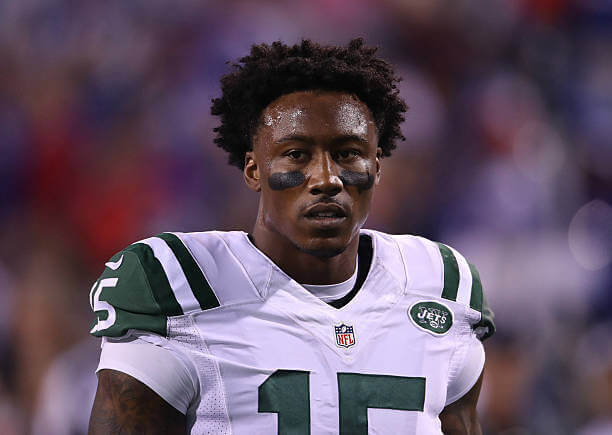 Reportedly, he was famous for locker room rifts with teammates and made it a point to make their lives miserable. Once the New York Jets traded him off, one of his former teammates even stated that the locker room was much easier to get along with now.
Percy Harvin
Percy Harvin was a troublemaker. Even on the high school football team, he was famous for mishandling disagreements with teammates and game officials. He came into the NFL as a celebrated rookie with lots of accolades to his name. Soon, he became one of the most proficient wide receivers in the league.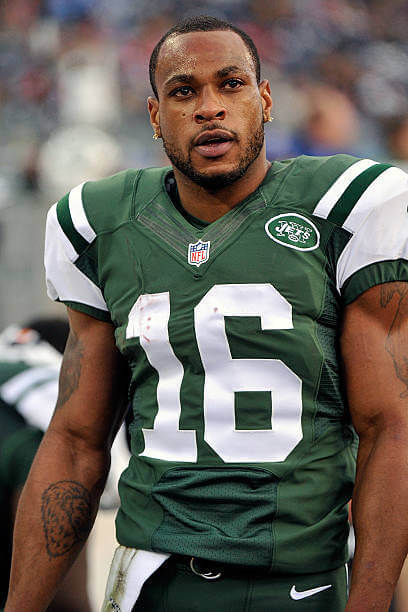 Along with his skills, however, the problems associated with him also grew. When with the Seattle Seahawks, Percy voluntarily sat out a game because he didn't like how they were using him. When the franchise made it to the Super Bowl, he punched a fellow teammate in the face right before the game.
Jeff George
Jeff George was a talented player and an incredible passer. He was once described as the most gifted prospect of his time and in the 1990 NFL draft, emerged as the #1 overall pick. Still, despite being a great athlete, George had one problem: he relied so much on his physique and refused to put in the required hard work and effort.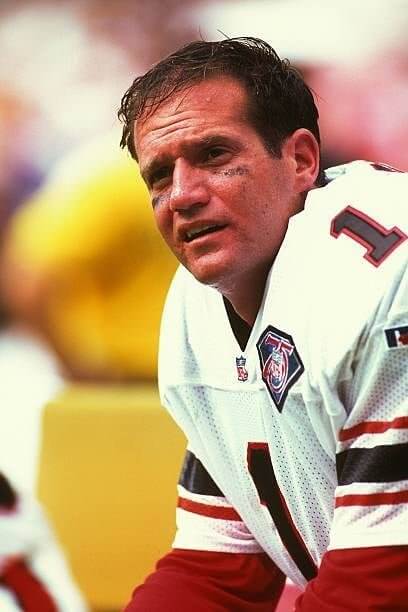 For this reason, he was criticized both by coaches and teammates and this often resulted in fights between them. Jeff couldn't remain in one club for long and in his 14-year career, he played for as many as 8 different clubs. One coach described him as one player that was never wanted around. To the coach, Jeff was the worst player he'd worked with in his entire career.
Albert Haynesworth
Albert Haynesworth was a promising player who allowed success to get into his head. After he signed one of the NFL's highest contracts, he began to show signs of irresponsibility. The player stopped paying attention in meetings and no longer gave his best during practices. His personal training also gave way so that on the first day of work, he was massively overweight and out of shape.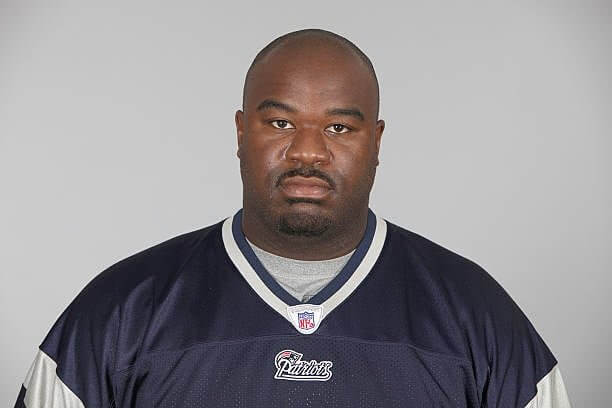 All these negatively affected his performance in the long run. Still, he wouldn't take corrections but instead complained about his coaches and teammates. Because of this, Albert couldn't go through with the contract he'd signed. He played with the Redskins for only two years instead of the originally agreed seven years.
Jay Cutler
Jay Cutler has gotten a bad rap on social media in recent times. While some people may think that the stories about him are blown out of proportion, it remains a fact that the athlete is a problem to his team. Jay doesn't seem to care about winning and his interest in the game is based on the paycheck he gets.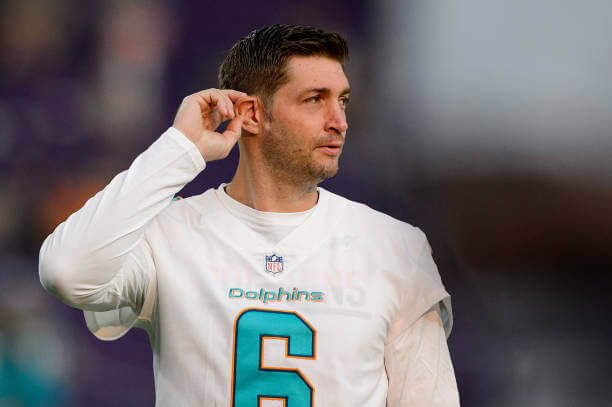 We may not know why Jay chose to waste his great talent instead of giving his best to football. One thing, however, is for sure: his poor performances are common knowledge both to mere observers and his teammates.
Chad "Ocho Cinco" Johnson
Besides doing things that distracted the team, Chad Ocho Cinco Johnson went all out to hurt his club through despicable antics. He once wrote a book where he openly criticized the management of the Bengals while still a player in the club.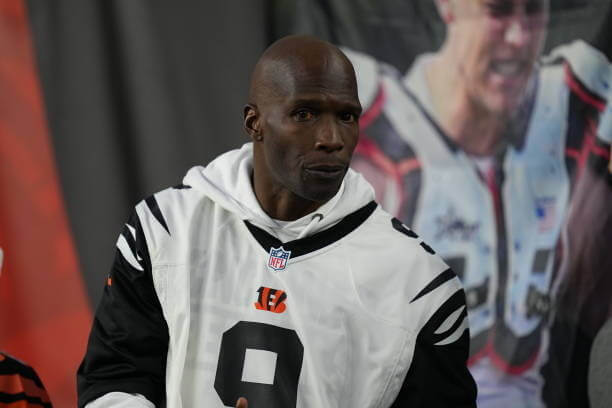 As though the criticisms weren't enough, Johnson openly spoke of leaving his club for another team, the Patriots. This not only annoyed his teammates but made it all the more difficult to work with such a thoughtless fellow. Johnson's behavior was all the more unbearable because he was one of the team's highest-paid players. He wasn't supposed to go about complaining and whining about minor issues happening in the club.
Keyshawn Johnson
Keyshawn Johnson's problem with the New York Jets started quite early. After a season of playing with the club, he published a book in which he criticized his head coach, Rich Kotite, and ridiculed another teammate, Neil O'Donnell. Johnson also had some issues with his teammate, Wayne Chrebet, because the latter was receiving more love and attention than Keyshawn himself.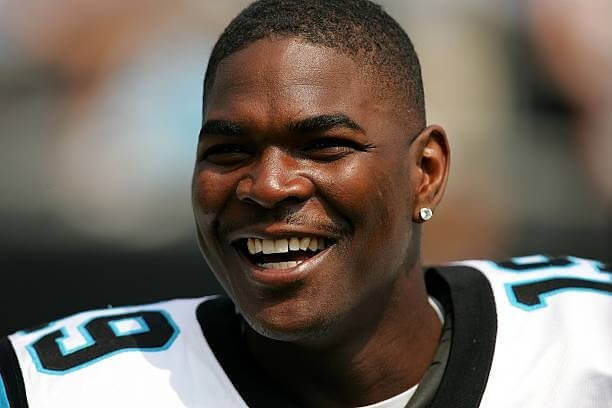 Eventually, the Jets had no choice but to trade him to the Tampa Bay Buccaneers where, again, he was a cog in the wheel. Johnson had an open scuffle with head coach Jon Gruden which resulted in yet another unceremonious trade. In all, he was traded twice in just five seasons.

JaMarcus Russell
Infamous as one of the NFL's biggest draft busts, JaMarcus Russell was let go just after three seasons in the NFL. The former quarterback had a bright career ahead as the first overall by the Raiders in the 2007 draft. There were early contract disagreements, but Russell was signed for six years with a $68 million deal. By 2009, the player's performance had decreased drastically, and he had gained 30 pounds more than his reported weight, leading to his premature release.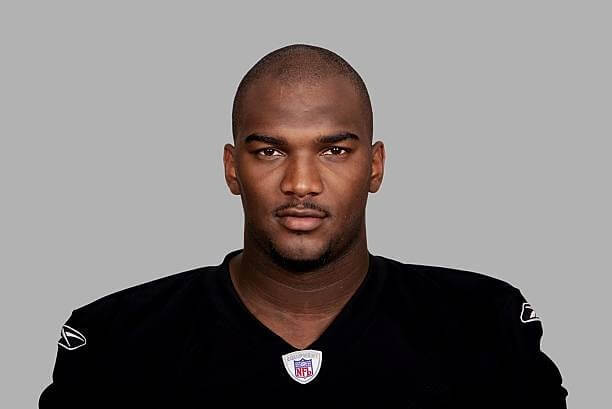 Russell, however, didn't think he was responsible for his short career. He blamed his teammates instead and said he wasn't enjoying the game.
Ryan Leaf
It's hard to believe that Ryan Leaf was competing with Peyton Manning for the first overall pick in the 1998 NFL draft. While Leaf became the second overall, he was signed into a four-year contract with the San Diego Chargers for $31.25 million, which was the highest amount for a beginner then.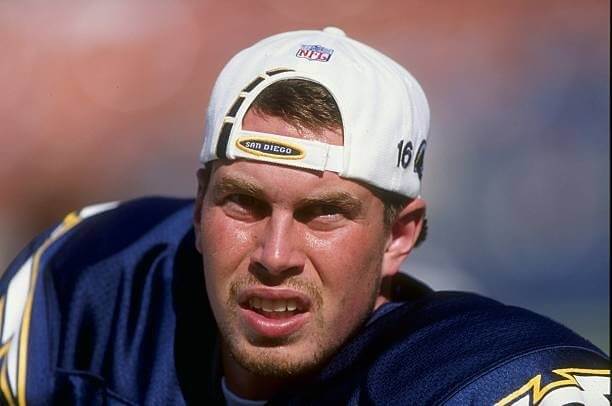 The biggest problem with the player was his arrogance and narcissistic tendencies which the Chargers overlooked in his draft profile. The three seasons he played there were marked by injuries and his hostile attitude toward his teammates, coaches, and media. After three more teams to prove himself, he quit football at 26 and has been indicted in at least five counts of burglary and possession since then.
Richie Incognito
Even before Richie Incognito's bullying against a teammate was exposed, he was known to have anger issues and was fined several times for engaging in unfair play. So when his bullying remarks against teammate and fellow lineman Jonathan Martin came to light in 2013, not many were surprised.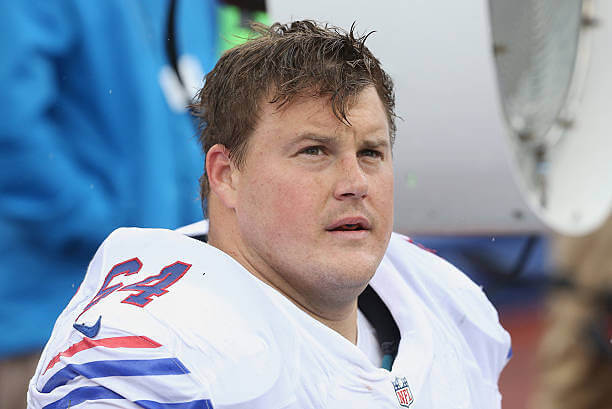 The footballer maintained there was no truth to the accusations, but disturbing texts and voicemails with him calling racial slurs and threatening violence against Martin's family members surfaced. Incognito was reported to have harassed Miami Dolphins' staff members as well. Given the unchallenged evidence against his misconduct, the Dolphins suspended the lineman. Later in 2018, he also faced two charges of violent misconduct on separate occasions.
Vontaze Burfict
Playing with Vontaze Burfict is no less than a gamble with life for the opposite team. Arguably the dirtiest player in the league, Burfict often disregarded safety rules in the game, which resulted in significant injuries for others. These have littered his career with numerous suspensions and fines of over $5.3 million.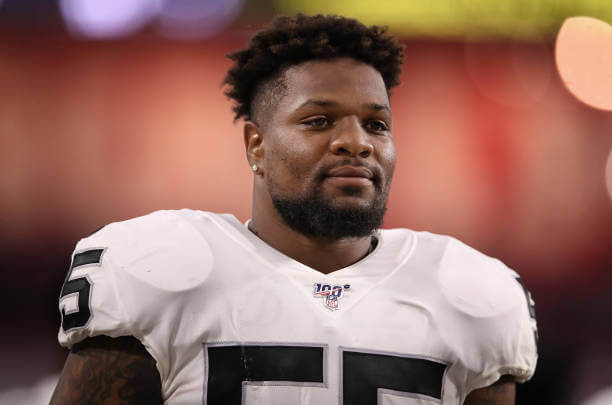 During a match against Indianapolis Colts in 2019, Burfict launched a helmet-to-helmet hit against Jack Doyle, which led to his dismissal from the field. Tired of his repeated misconducts despite numerous warnings, a 10-game suspension was slapped on him- the longest on-field suspension in NFL history.
Deion Sanders
It's such a pain when you have a skilled player with a nasty attitude and no team spirit in your team. Sanders was an eight-time Pro Bowl selection, a six-time All-Pro selection in his career, and had two Super Bowl appearances. Off-field, however, the player hardly concentrated in defensive meetings, saying he already had a set game plan for himself and the rest of the defense strategy wasn't his headache.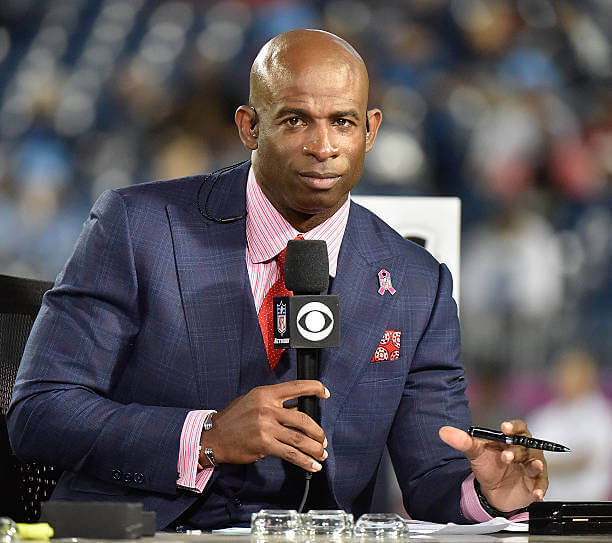 For former teammate Kevin Smith, Sanders was also a terrible influence on his teammates, as in his presence, many members paid attention to things other than the sport. Today, the footballer enjoys a reputation as one of the top players in the '90s, while the behind-the-scenes stories paint a different picture.
Michael Irvin
The legendary NFL player Michael Irvin is one of the best wider receivers in the league's history. Also, the player was among one of the three Cowboys offensive players and a man with multiple charges of being under the influence of illegal substance usage and possession. He was one time reported to have assaulted a Dallas Cheerleader with a weapon.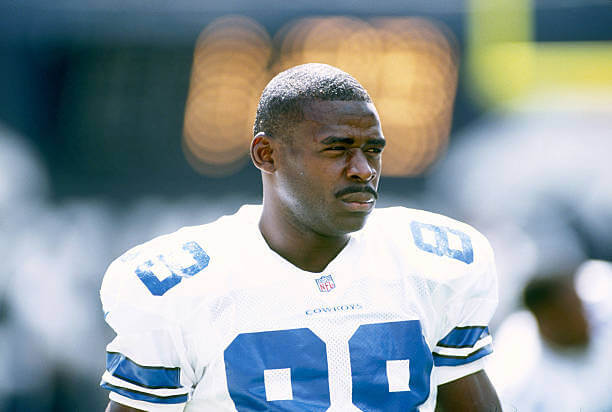 Another time, he allegedly used scissors to cut a two-inch incision in Everett McIver's neck in the middle of a heated argument. He tried to cover up the incident, but it was later exposed. Michael remains one of the loudest and most brash athletes ever to play football.
Greg Hardy
Here is another player who was always on the wrong side of the law. Grey Hardy's name is popular for different reasons, especially his involvement in domestic violence. He once assaulted his girlfriend and threatened her life, which made him to be suspended from 10 games.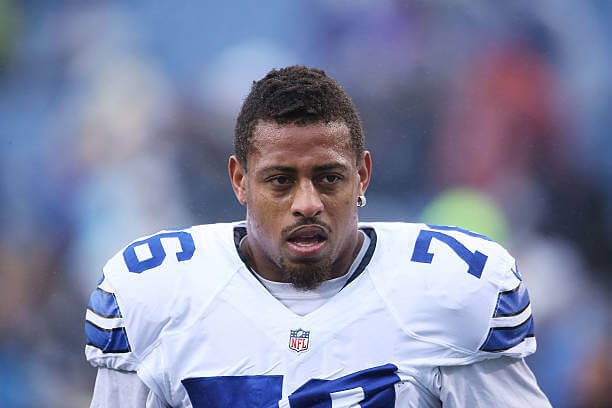 Days after his suspension, Hardy was involved in a verbal altercation with Davon Coleman and would show up to meetings whenever he wanted. After all his unpleasant outputs and breaking the code of conduct rules of the NFL, he eventually left football and took another career path.
Aaron Hernandez
It is a general belief that former New England Patriots tight end Aaron Hernandez was a sociopath, an individual capable of murdering at least one person and possibly responsible for killing the other two. He was known to be toxic and unstable around the training facilities. After the first murder case was publicized, people became fully aware of what Hernandez was during different stages of his career.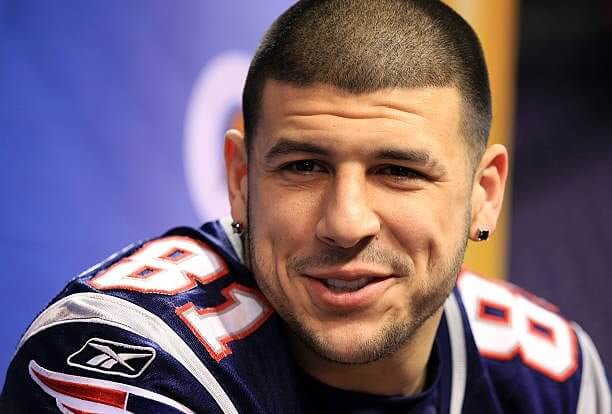 There was a time he threatened Wes Welker who was then a teammate; we wonder how other players coped with him. Eventually, the star's reputation crumbled, and his career had to end after he was convicted and sentenced for life.
Bill Romanowski
As talented as Bill Romanowski was during his career days, it would be right to say that the player would have been better off if he never played in the league. Romanowski has a record of several unflattering incidents like spitting in J.J. Stokes' face and ripping off a teammate's helmet before punching him in the face. The punch shattered Marcus Williams' eye socket and ended the player's career.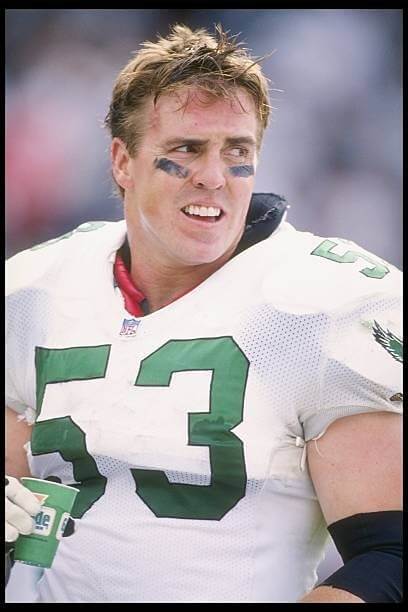 Romanowski has been involved in several altercations with opponents and teammates, always aiming for an extra-sensitive area of their body. In addition, he was linked to a potential steroid which he later admitted and was speculated to be the cause of his insane practice habits. Luckily for Romanowski, he did not face serious time behind bars over his nasty behaviors.
Charles Haley
Charles Haley was the first five-time Super Bowl champion, and because of his exceptional talent, he was inducted into the Pro Football Hall of Fame. Nonetheless, a part of this star that is less known has to do with his manhood. He had the habit of pleasuring himself and not even keeping it private, plus other unpleasant acts during his playing days.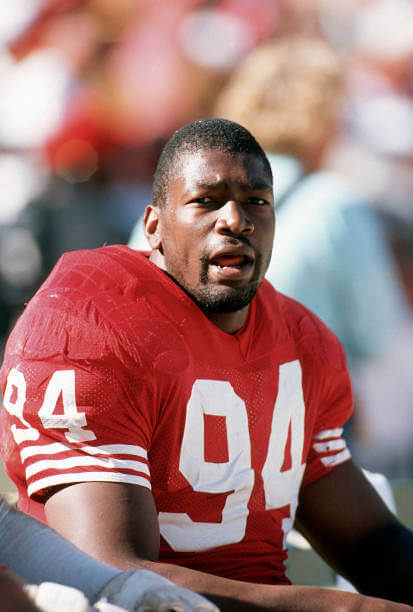 Charles was socially awkward and always picking on players he believed to be weaker than himself. He had been given some medication to treat manic depression but would not take the pills as prescribed. In addition, Charles was always the most intimidating player during his time on the field, and he seemed to take pride in it.
These Top NFL Players Also Won on the Silver Screen
The classic backstory of an actor is that normally entering the entertainment industry after modeling or appearing in commercials. Surprisingly, there is another field from which the stars of the screen have switched careers and embraced their passion for acting - the players of professional football.

We shouldn't be shocked at the transition; movies and sports are celebrated entertainment mediums across the world. Kudos to these legendary footballers turned actors for excelling in their career choices; their dual journey is inspiring for many.

Bubba Smith
Bubba Smith may have left this world in 2011, but his name lives on in the archives of entertainment history as an exceptional footballer and a talented actor with a gravitating screen presence. His professional journey began in 1967 when the Baltimore Colts selected him as the first pick of that year's NFL Draft. He played the sport for nine years as the defensive end.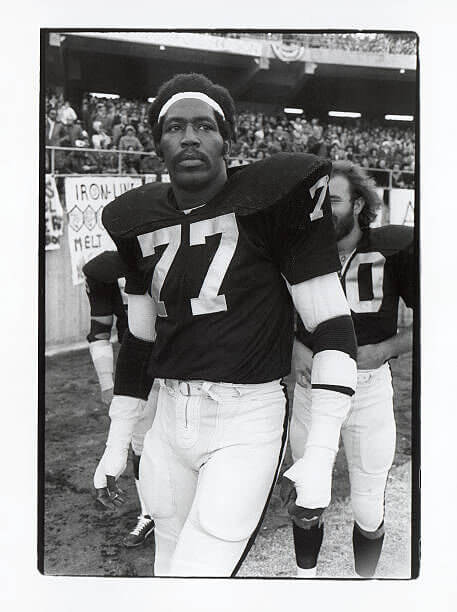 After he retired from football in 1976, Bubba dove head first into an acting career while appearing in several television commercials. Among the films he had featured in during his career as an actor, the most notable one remains his brilliant portrayal of Moses Hightower in six of the 'Police Academy' movie series.
Carl Weathers
Right from the get-go, Carl Weathers knew where his heart lay; acting was his first love, and he had his eyes set on making a career out of that passion, even while exploring his opportunities in professional football. Between 1970 and 1971, he played just eight games in the NFL before bowing his head to the sport for good. He later confessed to always wanting to hop out of football once he made a breakthrough into the film industry.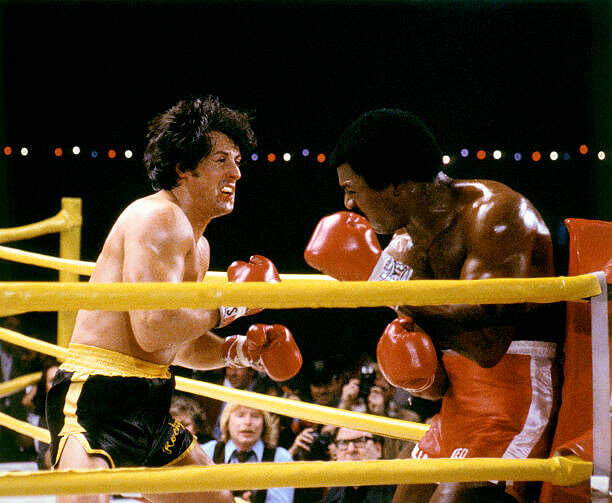 Initially, Carl took uncredited, minor roles before being cast for his breakthrough character of Apollo Creed in the cult hit movie 'Rocky' in 1976. He reprised the iconic role several times during his 50-year career for the subsequent films in the franchise.
Terry Crews
We know and love Terry Crews as the gentle-giant supervisor Terry Jeffords in the hit sitcom 'Brooklyn Nine-Nine'. He has been acting since 1999, two years after he retired as an NFL player. He played 32 career games as a linebacker and defensive end for six years on six different teams.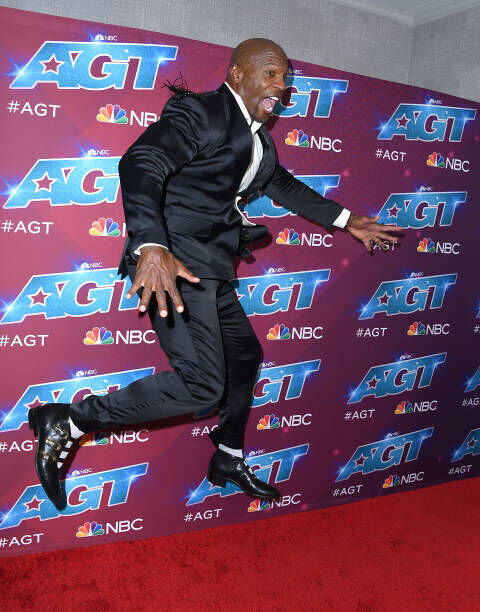 The switch between the two careers was smooth for the talented entertainer, who had always wanted to be associated with the film industry in any way he could. To that end, Terry even wrote and co-produced an independent movie 'Young Boys Incorporated' before taking on his first acting role in 'Battle Dome'. Since then, he has been recognized as a talented actor and a television host.
Jim Brown
For eight years, Jim Brown took to professional football like he belonged there. Throughout his journey as an NFL player, he dominated the sport to become the most exceptional running back of all time. His retirement in 1965 came as a loss to the game, but his fans were thrilled to see him soon excel at another profession - acting.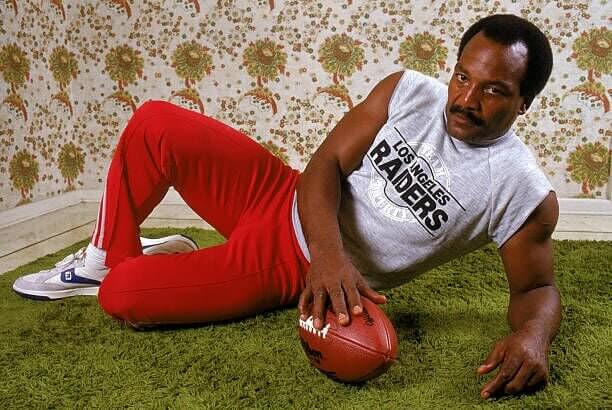 In 1966, Jim essayed his career-defining role as Robert Jefferson in the war film 'The Dirty Dozen' to perfection. Two years after, he landed his first starring role in the cr*me thriller 'The Split' and went on to portray diverse characters with ease in a career spanning over 55 years.
O. J. Simpson
As a former professional football star, O.J. Simpson has mesmerized his audience and peers with his electrifying performances on the field to earn him the nickname "Juice" - a alias associated with orange juice. In an exciting standoff with Buffalo Bills owner Ralph Wilson after his 1969 NFL draft to the team, he threatened to quit football and become an actor if Ralph did not agree to a huge contract for the times - a staggering $650K for a five-year deal.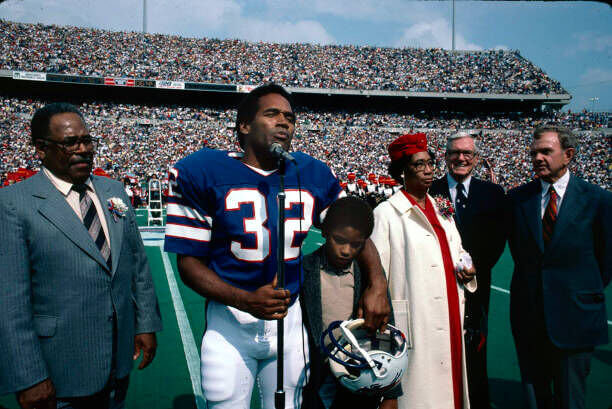 O.J. was immensely talented, so the owner agreed, but the star footballer began his acting career well before he retired from the game in 1979. His notable performances were in projects like 'The Towering Inferno' and the mini-series 'Roots'.
John Matuszak
John Matuszak was once an awkward child from the Midwest. As he grew, he went to became one of Californias most well known football players and eventually a movie star. We could say that the summary of John's life is multifaceted. During his nine-year career as a defensive lineman, he played for Kansas City Chiefs and earned two Super Bowl titles while he was part of the Oakland Raiders.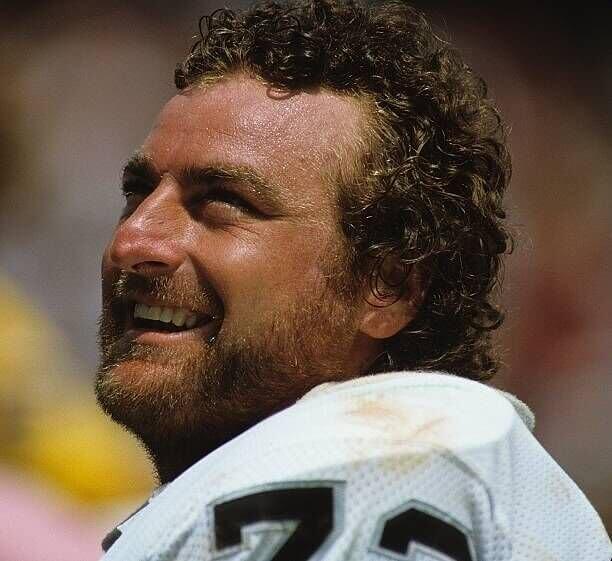 During his lifetime, John proved to be a talented actor after featuring in his first movie 'North Dallas Forty'. He has delivered exceptional performances in 'Ice Pirates', 'The Goonies', and other hit movies. While most former NFL players used their physical features to intimidate other characters, John willingly gave himself up for entertainment.

Nnamdi Asomugha
Nnamdi Asomugha's journey into the movie industry is quite different from others. After leaving college, he joined the NFL Draft and was selected by the Oakland Raiders. His football career spanned 11 years, and within this period, he made it to the Pro Bowl thrice. He's also played for the San Francisco 49ers, and Philadelphia Eagles during the course of his first career.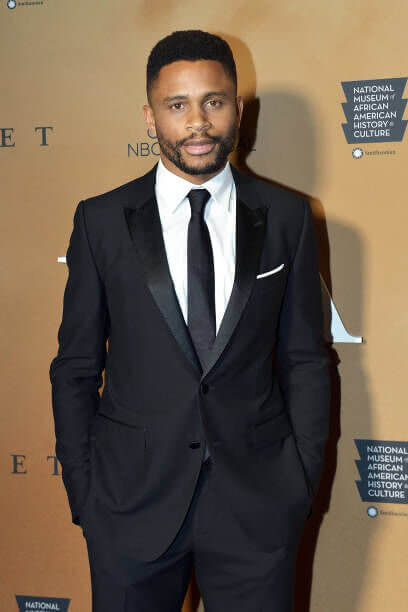 While still playing in the NFL, Nnamdi had his professional acting debut in 2008 as he featured in the CW Network sitcom 'The Game'. In 2017, he got his breakthrough role starring in the Amazon Studios' drama 'Crown Heights'. Nnamdi is still relatively young, and we look forward to him having more fantastic performances in the movie industry.
Fred Dryer
The story of Fred Dryer's career is so motivating. Fred's love for football began in high school; his great speed and expansive strides propelled him to the top through the years as a football professional. As an exceptional player, he played in the NFL for 12 years, amassing numerous awards of recognition.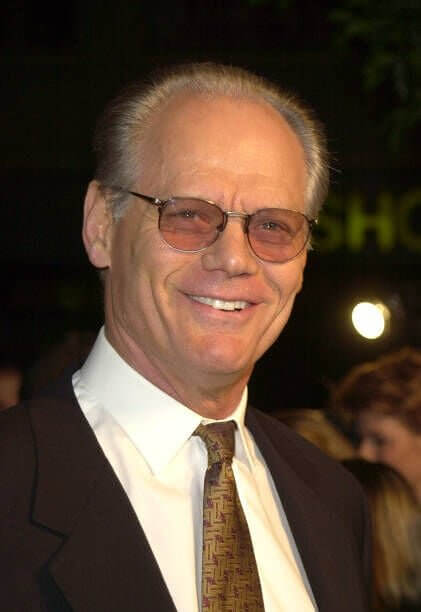 Following his success with NFL, Fred worked as an NFL color commentator before he began his pursuit of a film and television career. In 1984, he was hired to play the starring role of Sgt. Rick Hunter on the hit television show 'Hunter'. The series ran for seven seasons and brought Fred worldwide recognition. Interestingly, while filming as Rick Hunter, Fred launched into directing and producing his own ideas.

Alex Karras
Alex Karras is an NFL legend who played for the Detroit Lions and is recognized as one of the best players to ever play for the Lions' franchise. He was inducted into the Hall of Fame in 2020 as a four-time Pro Bowler and three-time All-pro, and his impact on the league lives on even after his lifetime. Alex was known for his football profession, but he has enjoyed a long career in TV, too.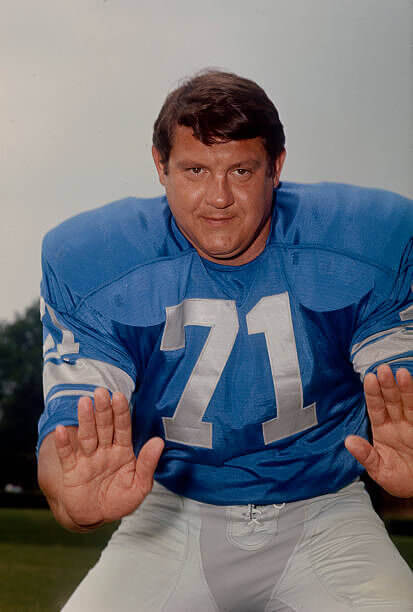 'The Mad Duck' went ahead to have a career as a character actor after he retired from NFL. He was featured in various movies and a well-recognized sitcom of the '80s titled 'Webster', and he found huge success thereafter. As a football player, sportscaster, and actor, Alex is best remembered for his role as Mongo in the comedy movie 'Blazing Saddles'.
Fred Williamson
Fred Williamson was among the first stars at the Oakland Raiders in the early years of the American football league. The NFL star played for the Raiders, Steelers, and Chiefs. He called himself "The Hammer" when he was an active football player, and the nickname stuck with him after his football career came to a close. After playing eight seasons for the NFL, Fred went into acting and made a legacy there.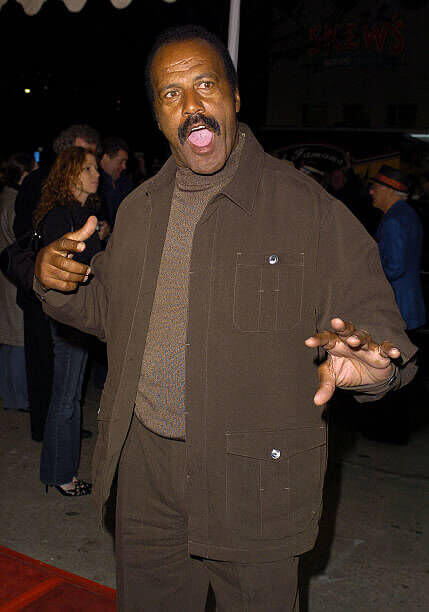 He was one of the most popular black actors of the '70s. From the '70s to the present, Fred has featured in numerous films, including 'Black Caesar', 'Starsky & Hutch', and 'Black Cobra'. Apart from acting, Fred has found a passion in directing and producing movies through his production company.

Dick Butkus
Dick Butkus, who played for the Chicago Bears, was inducted into the Pro Football Hall of Fame in 1979. Through his entire nine-year football career, he stayed dedicated to the Bears but his career was unfortunately cut short due to an unfortunate knee injury at the young age of 31. Still, instead of letting that stop him, he began acting full-time and made a great career out of it.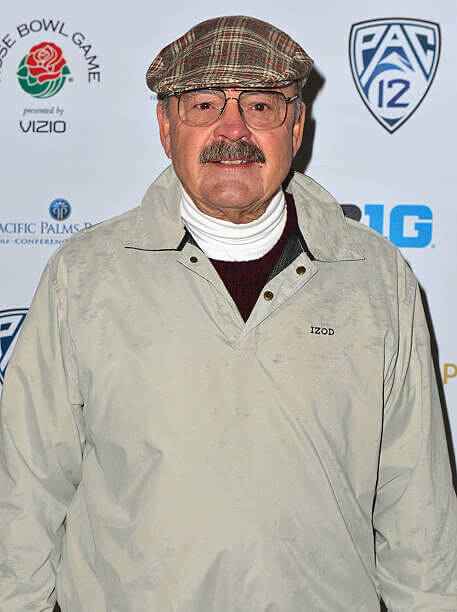 Before his unprecedented retirement, Butkus had starred in the television movie, 'Brian's Song'. He then followed that up with more guest appearances in several TV shows in the '70s and early '80s before being featured in the TV series, 'Blue Thunder'. Despite his massive success as Ed Klawicki in 'My Two Dads', Dick's most notable movie role was when he starred as Coach Katowinski in the TV series, 'Hang Time'.
Merlin Olsen
Merlin Olsen was a talented footballer who played for the Los Angeles Rams for 15 years and was inducted into the Pro Football Hall of Fame in 1982. Before he retired from the NFL and transitioned into acting, Olsen was also a 14-time Pro Bowler and 5-time All-Pro defensive tackle.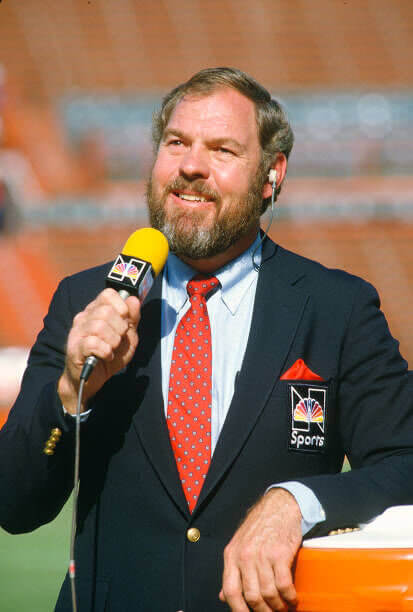 In 1977, Merlin was part of the cast of 'Little House of the Prairie', where he acted as Jonathan Garvey. He later left the cast to have a starring role in the drama series, 'Father Murphy', which ran from 1981 to 1983. Olsen was featured in several other movies before passing in 2010 at the age of 69.

Terry Bradshaw
Terry Bradshaw's football career started back in his college days. Later on, he was drafted into the NFL and stayed on the Pittsburgh Steelers through his entire career until his retirement. In 1989, Terry, who was then a 3-time Pro Bowler and 2-time Super Bowl MVP, was inducted into the Pro Football Hall of Fame.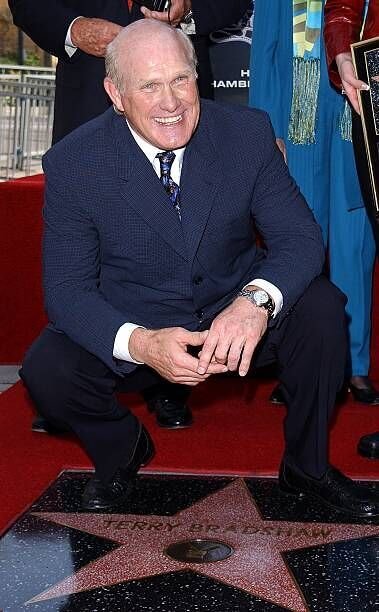 After retiring in 1984, Terry began working as a sports analyst for CBS and Fox. Terry also made a series of appearances in several television shows and films, including 'Failure to Launch', where he acted as Matthew McConaughey. Together with his family, he launched 'The Bradshaw Bunch' which began airing on E! channel in 2020.