Sports bring great joy to millions of people all over the world, sadly though, history has shown many times that sports can also bring grief. Wild and unpredictable events all contribute to the shocking tragedies which have befallen sporting occasions through the years. Here are the stories behind some of history's most horrific sporting disasters.
Struck by Lightning
Congolese soccer team, Basanga, was accused of witchcraft after 11 of their opponents were killed by lightning during a single game. The match took place in October 1998 in the province of Kasai in the Democratic Republic of Congo. The practice of enlisting witch doctors to curse your opponents was not unheard of in the region, but this particular event was shocking to everyone.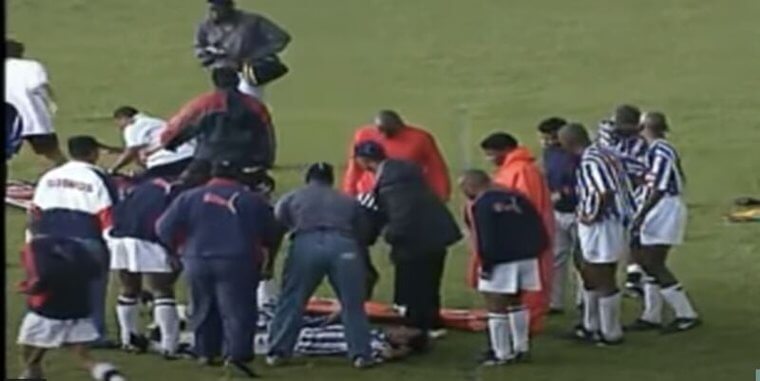 Basanga was playing Bena Tshadi when lightning struck, immediately stopping the game. 30 people received burns, in addition to the tragic deaths of the Bena Tshadi players. No member of the Basanga team was harmed. The truth of what happened that day is debated, as a civil war was being fought in the area, making proper reporting and investigation impossible.
Heysel and Hillsborough
In the 1980s, two stadium disasters contributed to a revolution in safety for soccer in Europe, and both involved fans of the English club, Liverpool F.C. The first, in 1985, took place at Heysel Stadium in Brussels, Belgium, where Liverpool met Juventus in the European Cup Final. A stadium wall collapsed before kick-off, killing 39 spectators and injuring hundreds.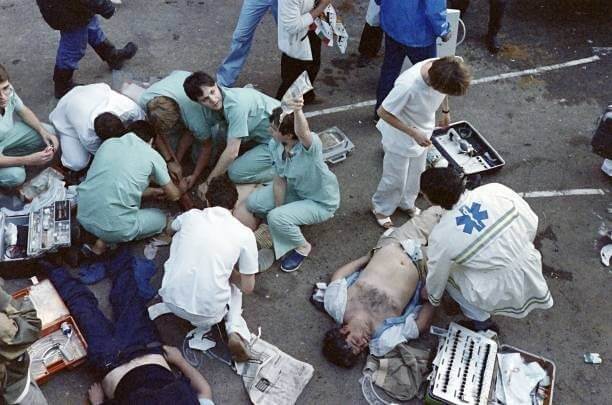 The second disaster occurred in 1989 at a Liverpool vs Nottingham Forest F.A. Cup Semi-Final at the Hillsborough Stadium in Sheffield, England. There, overcrowding led to 96 fans being crushed to death and over 750 being injured. In both incidents, the initial blame was leveled at the behavior of Liverpool fans. Heysel resulted in English teams being banned from European competitions for six years. Deeper investigations eventually concluded that poor stadium repair contributed heavily to the deaths at Heysel, and crowd management and stadium design were the cause at Hillsborough.
Dale Earnhardt
"Look, I'm not a doctor, I'm telling you it don't look good," said Ken Schrader as he frantically called paramedics to help his fellow racing driver. Moments earlier, Schrader and Dale Earnhardt's cars had collided during the final lap of the 2001 Daytona 500. A third car, driven by Sterling Marlin, had been involved in the incident but had managed to complete the race.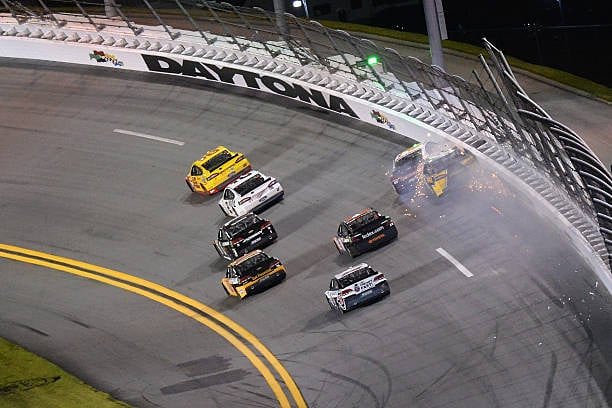 Schrader and Earnhardt, on the other hand, were forced into the retaining wall at 150 miles per hour before sliding back onto the grass in the middle of the circuit. Years later, Schrader would reveal that he already knew Earnhardt was dead when he pulled the netting away from his car's window, but he hadn't wanted to be the one to say it. Earnhardt's son, Dale Earnhardt Junior, finished second in the race before accompanying his father to the hospital, where he was pronounced dead.

Set The Bar Low
During the vault program of the 2000 Summer Games in Sydney, Australia, a number of gymnasts had issues with the equipment, resulting in poor performances.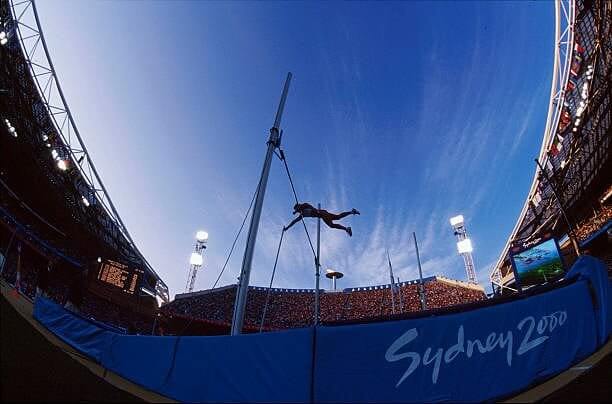 It would quickly be discovered that the vault was set two inches too low, causing competitors to miscalculate their rotations and landing, often in embarrassment. In order to make up for the error, officials allowed contestants the opportunity to perform their routine a second time with the equipment at the proper height. Ultimately the miscalculation in the vault setting did not impact the medal standings as Romania dominated the event, claiming all three spots on the podium.

Impressive, But Illegal
When French figure skater Surya Bonaly took to the ice during the free skate program during the 1998 Olympic Games, she made history for all the wrong reasons.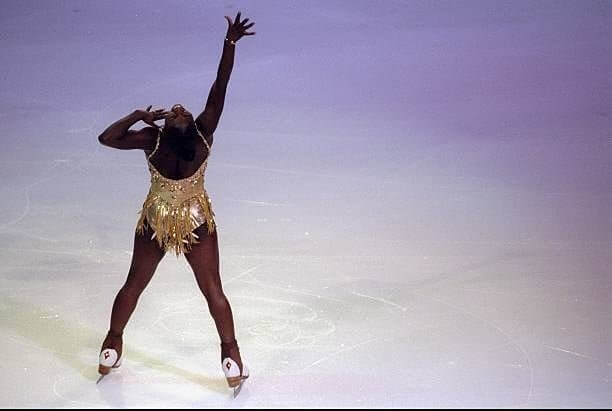 While others on this list engaged in PEDs (performance-enhancing drugs) or violent acts, Bonaly would be only the second person ever to perform an athletic feat that was only deemed illegal by the sport at that time. After successfully executing a one-foot backflip, a dangerous move that she knew full well was illegal, Bonaly would be deducted points off her performance. Despite not placing in the final standings, Bonaly may have actually been better off as she became a hero to aspiring figure skaters around the world.

Dan Snyder
At 25-years-old, Dan Snyder had played 49 games for NHL side Atlanta Thrashers. On September 29, 2003, he climbed into a Ferrari 360 belonging to his teammate, Danny Heatley. While passing through a 35 miles per hour zone, Heatley accelerated to somewhere between 55 and 80 miles per hour and lost control. They hit a brick pillar and iron fence and both occupants were thrown from the vehicle.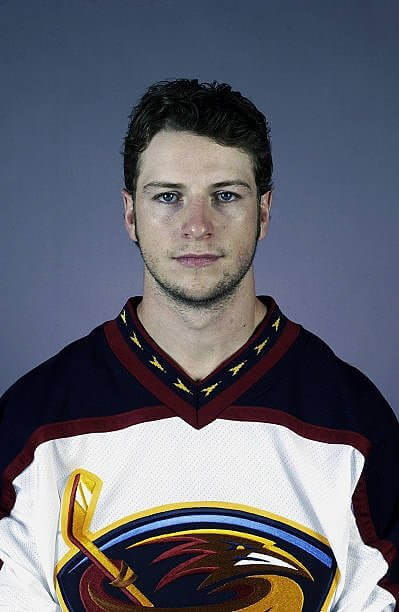 Heatley suffered several injuries including a broken jaw and torn ligaments, but the damage done to Snyder was much worse. After being treated for a fractured skull, Snyder remained in a coma for six days before dying from septic shock. The dead man's family forgave the driver and were outspoken about their wish that he should not receive jail time as punishment. This contributed significantly to the judge's decision to order just three year's community service instead.

Happy Valley
In the heart of Hong Kong Island sits the Happy Valley racecourse where, every Wednesday night through the season, seven stories of stands and a huge course level terrace come alive with up to 55,000 people for one of the world's most lively horse racing events. However, not every night at Happy Valley has been filled with such upbeat celebrations. On February 26, 1918, the annual Derby Day races ended in tragedy.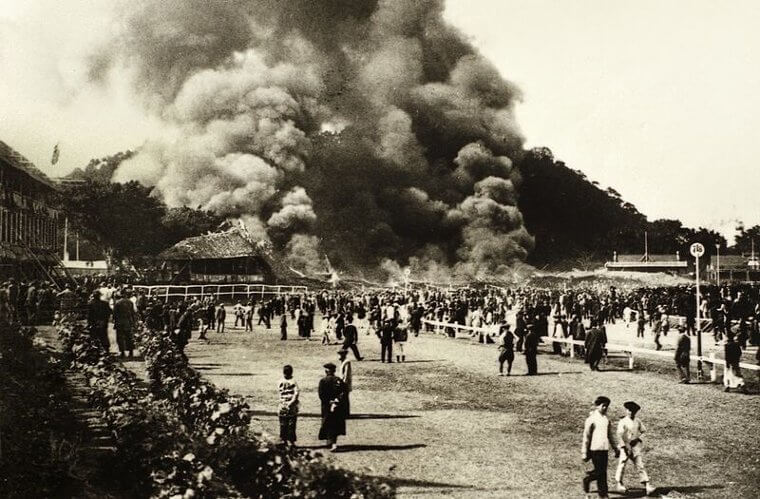 A temporary stand had been built to accommodate the additional crowds wanting to attend the then 70-year-old stadium. On the second day of the event, the stand collapsed and a fire broke out. Thought to be the deadliest fire the island has ever seen, over 590 people perished in its flames and smoke. Some estimates claim the actual death toll was much higher. Fortunately, safety at the Happy Valley has been much improved.

Raymond Chapman
In modern baseball, batting helmets are a part of the uniform that nobody even questions, but this wasn't always the case. On August 20, 1920, shortstop, Raymond Chapman, went in to bat for the Cleveland Indians against the New York Yankees. Cleveland was riding high in the American League and was hopeful of a World Series win. 29-year-old Chapman was seriously considering retiring if his team could take the title.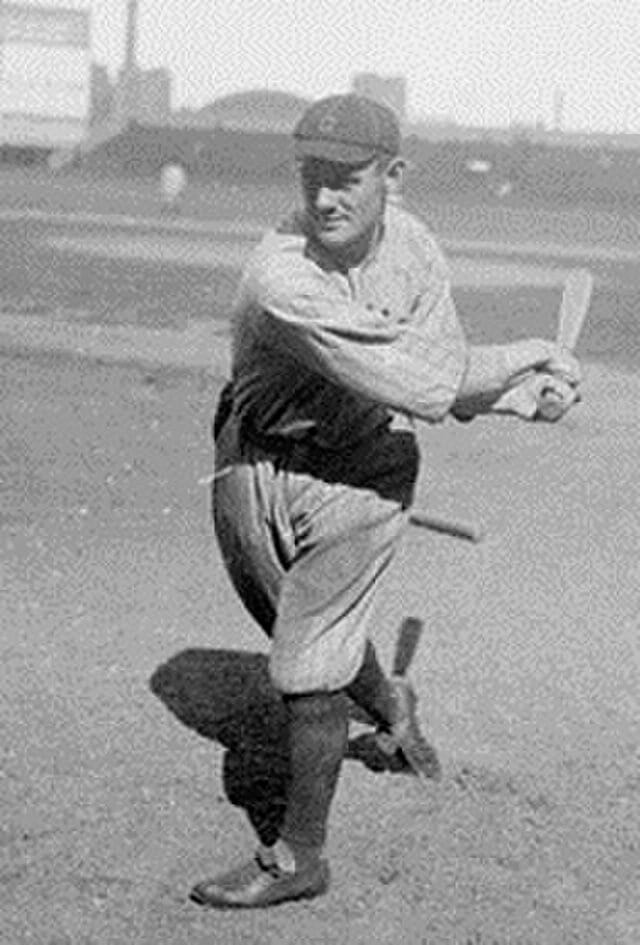 The Yankees pitcher, Carl Mays, was employing the spitball technique in which the ball is soiled or scuffed in a way that makes it move erratically and become harder for the batsman to see. His pitch struck Chapman directly in the head, knocking him to the floor. He regained his feet but had to be taken to hospital where he died early the next morning. Spitballing was banned soon after, and helmets were eventually made mandatory years later.

Roberto Clemente
In his 18 seasons playing Major League Baseball with the Pittsburgh Pirates, Roberto Clemente proved himself to be an outstanding ballplayer. He helped the Pirates to two World Series victories and was named MVP in one. He also played All-Star 15 times and was awarded a Golden Glove Award every year from 1961 to 1972. Off the field, Clemente was a much respected humanitarian working hard to improve the standard of life for people in Latin America, amongst other causes.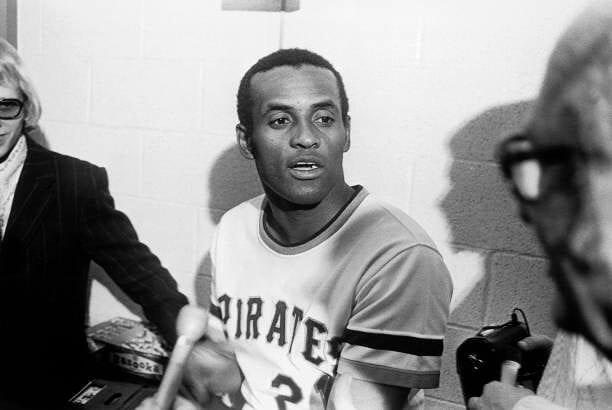 Clemente was flying from Puerto Rico to Nicaragua to assist with earthquake relief when disaster struck. On December 31, 1972, the Douglas DC-7 cargo plane carrying Clemente and a stack of supplies went down in the Atlantic Ocean. Clemente's body was never found. He was inducted into the Baseball Hall of Fame six months later, an honor previously never bestowed less than five years after a player's retirement.

Owen Hart
Owen Hart made his biggest impact in the World Wrestling Federation (WWF), both as an individual and alongside his brother, Bret "The Hitman". What happened on May 23, 1999, was one of the worst tragedies the sport has ever seen. Despite its scripted nature, wrestling is highly physical and extremely demanding for its athletes. No matter how diligent the organization is about safety, risks are taken and accidents do happen.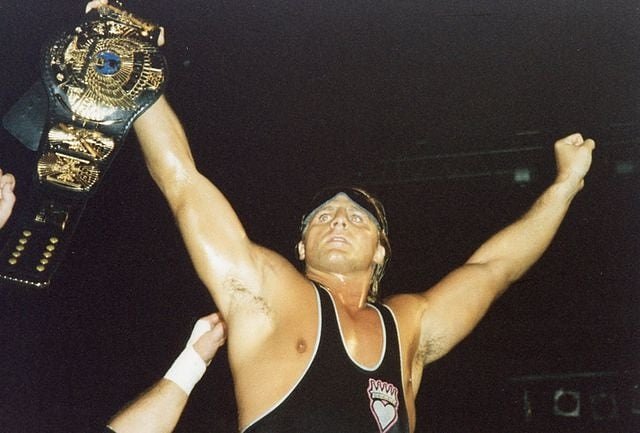 Owen Hart was taking part in Over the Edge, a pay-per-view event in which he was scheduled to enter the ring from above by being lowered from the venue roof in a harness. On the day, the harness released while Hart was still 90-feet in the air. He was killed in the fall. TV audiences did not see his accident, and the event continued, but announcer, Jim Ross, repeatedly broke character to give updates on the star's situation.

Christian Eriksen - Euro 2020 (21)
Eriksen is a Danish pro footballer who is a megastar in his home country team and in Inter Milan FC where he plays. During the Euro 2020 cup games, which were held in 2021 (covid19 pushed the games a year), Eriksen played with his team against Finland in Copenhagen, when he jumped towards a ball and suddenly collapsed on the grass.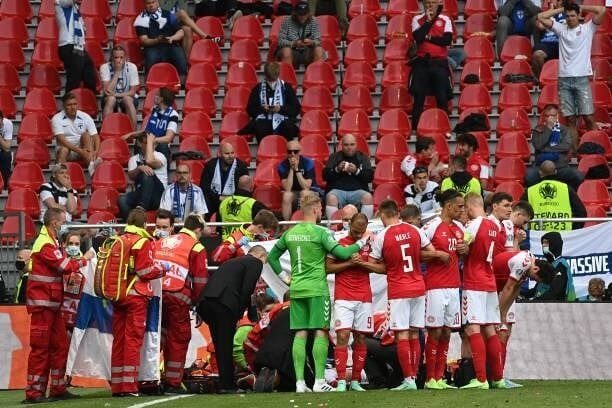 It took several seconds but players on the field noticed and called in medical support. Meanwhile, his team captain gave him life-saving treatment while the rest of the team covered the area with their bodies. Fans and players on both sides cried and decided to postpone the game, but Eriksen who was starting to feel better asked to keep the game going. So they did and fans on both sides chanted his name throughout the game. It was very emotional.

Sabena Flight 548
Air disasters have not been exclusive to soccer clubs, as was heartbreakingly demonstrated on February 15, 1961. The U.S. figure skating team was aboard Sabena Airlines Flight 548 from New York when it crashed on approach to Brussels Zaventem Airport. 72 people were on the plane when it went down, none survived. Shrapnel also broke from the plane and killed a farmer near the crash site.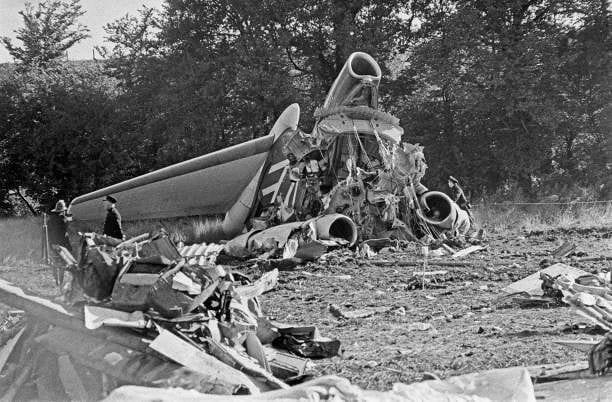 The dead included six coaches, 18 skaters, and 10 judges, all headed to the World Championships in Prague. The U.S. team had been dominant in the competition for years, taking gold at 12 of the previous 13 competitions, and the loss was considered so great that the 1961 competition was canceled. It was rescheduled and held in Prague the next year, but it wasn't until 1965 that a U.S. skater next took the podium, and 1969 before they would earn gold.

Bill Barilko
On April 22, 1962, Toronto Maple Leafs won their first Stanley Cup in a decade. Six weeks later, the remains of Bill Barilko were found, a Maple Leafs player who had gone missing shortly after scoring the winning goal of their last Stanley Cup victory, in 1951. Barilko's body was discovered amongst the wreckage of a Fairchild 24 floatplane just outside Cochrane, Ontario, finally solving the mystery of his disappearance.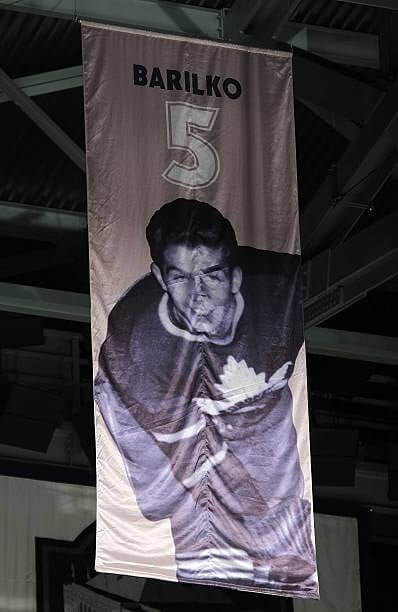 Despite a massive search effort from 270 people and 38 Royal Canadian Air Force planes, initial response teams had failed to find any trace of the plane or its occupants when they disappeared on a flight home from a fishing trip on the last weekend of August 1951. Barilko played five seasons for the Maple Leafs between 1945 and 1951, during which the team won the Stanley Cup four times. The club retired the number five jersey in his honor.

Death on the Luge
Despite rising safety concerns in the early part of the 2000s, luging had not experienced a death since 1975. This didn't make Georgian athlete, Nodar Kumaritashvili, any less nervous. As he began his training runs for the 2010 Winter Olympics in Vancouver, Canada, Kumaritashvili confessed to his father that he had a fear of the track on which he was expected to compete.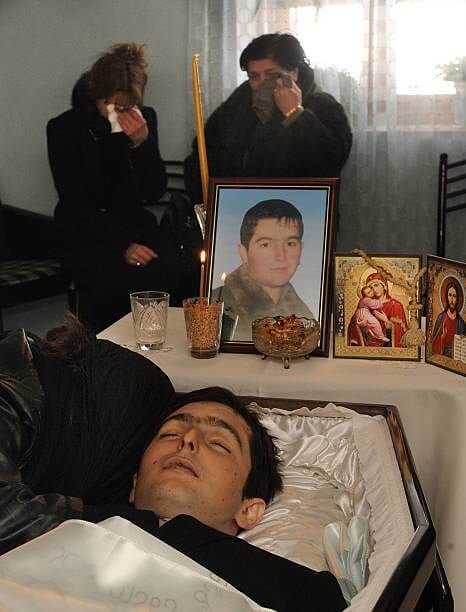 On his final training run, those fears came true in the worst possible way. Kumaritashvili left the track on the final turn at almost 90 miles per hour and struck an unprotected metal support pole, receiving fatal injuries. Officials made attempts to slow the track down after the injury and more stringent safety measures were adapted before the next Olympics in Sochi, Russia. All of this, however, was too late to save Kumaritashvili from tragedy.

Hansie Cronje
Air crashes, sadly, feature in many sporting tragedies. Usually, they are just that, a tragic accident, but in some cases, rumors of something more sinister can emerge. Hansie Cronje was one of the world's premier cricketers in the 1990s and served as captain of the South African international team for seven years from 1993. His career ended under a cloud in April 2000 when he was implicated in an international match-fixing scandal that rocked the cricketing world and he was banned from the sport for life.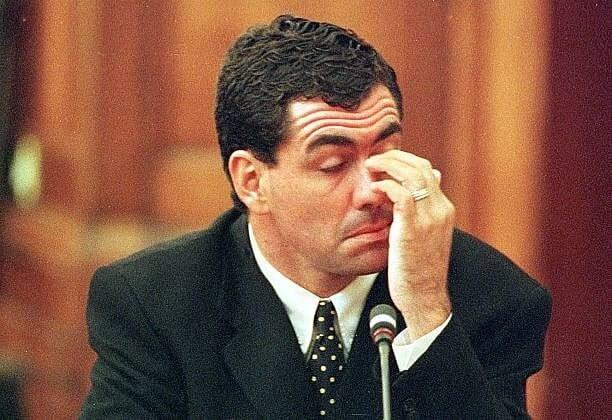 Just two years later, on June 1, 2002, Cronje's life ended in a plane crash. Since that date, theories have arisen and persisted that Cronje was deliberately murdered before he could reveal more information about the betting scandal and point the finger at other individuals who stood to lose a great deal if their involvement was revealed. This has never been proven.

Ayrton Senna
Certain names are so deeply synonymous with their sports that it's almost impossible to think of one without the other. Ayrton Senna and Formula One racing is one such connection. Senna was one of the sport's most thrilling and professional competitors, which makes his death on the track all the more tragic and shocking. On April 30, 1994, another driver, Roland Ratzenberger, was killed during practice on the Imola circuit used for the San Marino Grand Prix.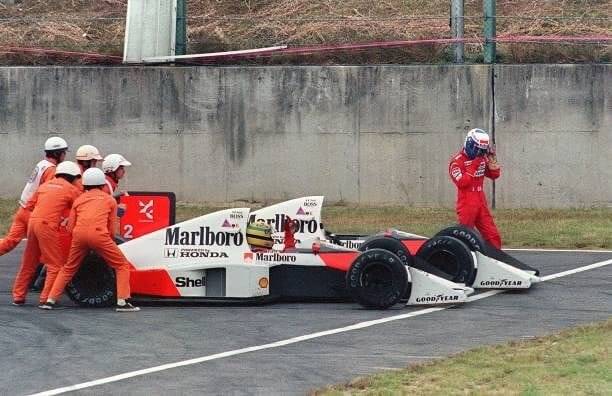 As the most senior driver in the race, Ayrton Senna spent much of that evening with shocked colleagues discussing ways to improve driver safety and what should be done before the next race. He would never get the chance to see their ideas implemented. The next afternoon, his Williams-Renault malfunctioned and sent him crashing into a concrete track wall at almost 150 miles-per-hour. Senna died from his injuries that day.

African Soccer Tragedies
While safety and security at soccer matches and stadiums across Europe were massively improved in the '90s after their own series of disasters, sadly, these improvements did not extend across Africa. 2001 saw several tragic occurrences at African soccer games. In April, 43 people lost their lives in a Johannesburg stadium in South Africa. Eight more were killed in the same month in Lubumbashi, Democratic Republic of Congo.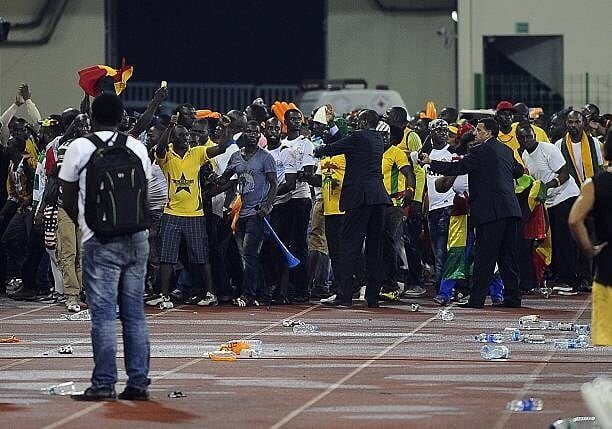 Then, in May. one death and 39 injuries were caused by fighting at a game on the Ivory Coast. None of these compared, however, to the tragedy on May 9, 2001, in Accra, Ghana. Five minutes before the end of Kumasi Asante Kotoko vs Accra Hearts of Oak, violence broke out in the crowd. Police sprayed tear gas into the crowd and a stampede occurred. 126 people died in the chaos.

Colorful 11
Dutch Social worker, Sonny Hasnoe, established the exhibition soccer team Kleurrijk Elftal - Colourful 11 - in 1986. The concept was that an all-star team of Surinamese Dutch players would compete against a Surinamese club team in order to inspire isolated Surinamese immigrants and their descendants in the Netherlands by highlighting positive role models from their community. The initiative was a great success but, in 1989, tragedy struck.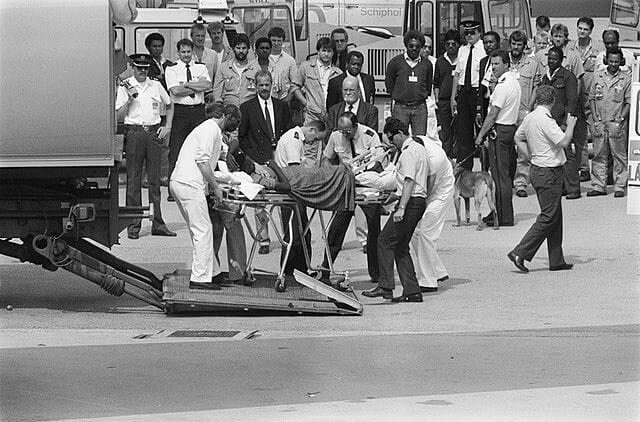 On June 7, Surinam Airways Flight 764 which carried the team, amongst other passengers, crashed on approach to Paramaribo-Zanderij Airport. 176 of the 187 passengers and crew were killed in the disaster, including most of the Colourful 11 squad. 15 players died that day or soon after and three survived but had their careers ended or shortened by their injuries. Dutch international legends, Ruud Gullit, and Frank Rijkaard, should have been on the flight that day but were denied permission to play by their clubs.

The Munich Air Disaster: Busby's Babes
Nine years after Torino F.C. lost most of their squad in an air crash, a similarly dominant Manchester United boarded a British Airways flight in Munich. The date was February 6, 1958. They were headed home to England after beating Red Star Belgrade to reach the final of the European Cup and had stopped in Germany to refuel. Weather conditions were awful and the pilot had to abandon the first two take-offs.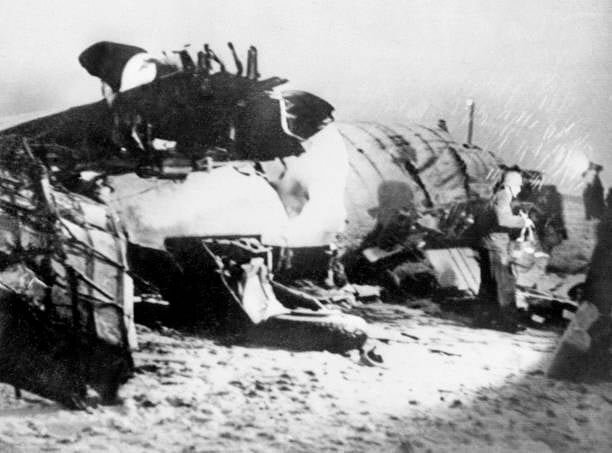 For some time, it looked as though the flight might need to be delayed until the next day, but the pilot decided to try one more time. The plane never left the ground, hitting a patch of slush at the end of the runway and careering through the airport fence and into a house. 20 people died at the scene and three more in hospital later, including eight Manchester United players and three members of club staff.

The Chipolopolo Crash
The Zambian National soccer team, known as Chipolopolo, have never qualified for the FIFA World Cup but, after an impressive Olympic Games win over Italy in 1988 and some strong showings in the Africa Cup of Nations, they were feeling confident about the possibility of playing in the USA-hosted World Cup in 1994. That was, at least, until disaster struck.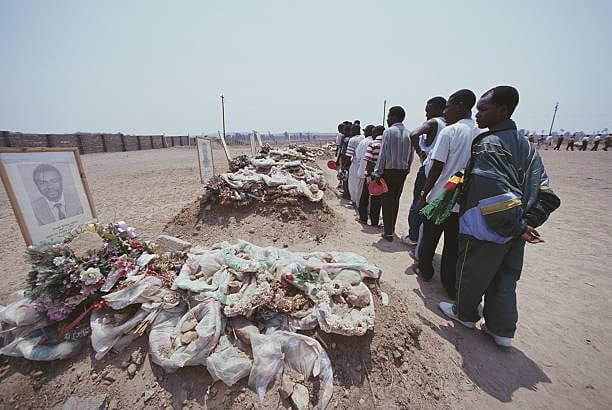 On April 27, 1993, the squad and crew were flying from a game in Mauritius the previous day to a qualifying match against Senegal in Dakar, when their plane plunged into the ocean. Mechanical problems had been spotted at a refueling stop but the pilot chose to continue the journey anyway. Soon after take-off, the left engine caught fire. In his tiredness, the pilot shut down the right engine by mistake, and the plane plummeted. All 30 people on board, including 18 players, were killed.

The Murder of Iraqi Athletes
Accidents involving travel, transportation, nature, or infrastructure are well represented in sporting tragedies. Much less common are deliberate campaigns of violence and murder. In 2006, as Saddam Hussein's regime in Iraq came to its bloody end, a series of attacks on the nation's athletes took place. On May 26, two tennis players and the Iraqi national coach were shot dead in Baghdad. Extremist militants had previously condemned the heinous crime of wearing shorts and punished these men for doing so with death.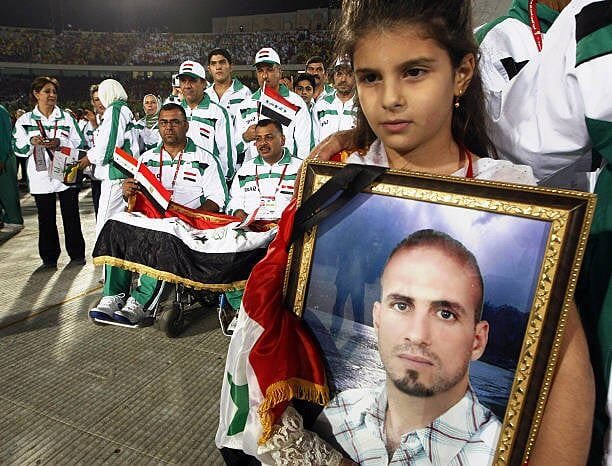 A conference center was attacked by 50 gunmen on July 16. The head of Iraq's Olympic committee was killed along with 30 members of the Iraqi sporting community. Then, in 2007, the remains of 13 people from the Iraqi Taekwondo squad were discovered in the desert, finally solving the mystery of what happened to all but two of the 15 athletes who had been kidnapped a year before.

Flight 571
The Old Christians, an amateur rugby union team from Uruguay, may not be the most famous sporting team to meet disaster during a flight but their story is known the world over. As the team flew to Santiago for a friendly game against an English side, the Old Boys Club, their plane came down in the Andes. Uruguayan Air Force Flight 571 was carrying members of the club and their families when it crashed into the snowy mountains.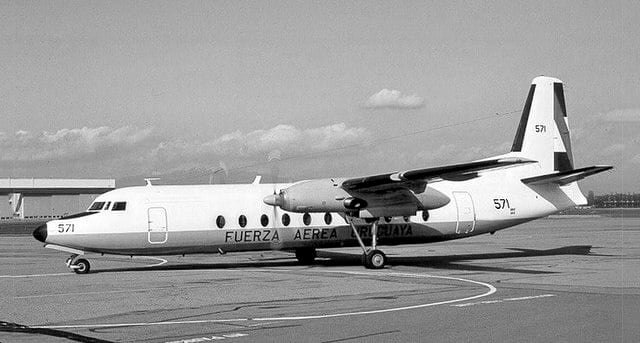 17 died on the day of the crash with several more succumbing to their injuries over the following week. Those who remained had to endure a 72 day battle for survival. Having only what food and drink they could recover from the wreckage, a small amount of chocolate and wine, the survivors were forced to eat the flesh of the victims. Just 16 people remained alive when the rescue finally came.

Michael Watson
What happened to Michael Watson on September 21, 1991, would change British boxing forever. The super-middleweight boxer was taking part in a rematch against Chris Eubank after a narrow and controversial loss in their first fight. In round 11, a Eubank uppercut knocked Watson off his feet and against the ropes. One round later, Watson collapsed. The lack of medical support at the contest meant it was eight minutes until Watson was attended to by doctors and almost half an hour until he was receiving proper treatment.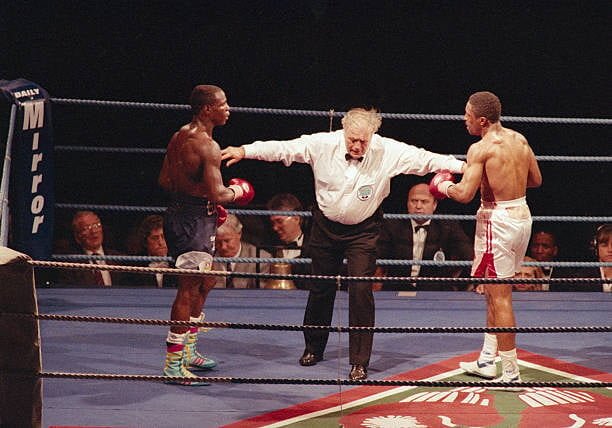 He was in a coma for forty days and left with permanent brain damage. Investigators declared that if Watson had been given quicker access to oxygen, much of the long-term impact on his life could have been mitigated. He was awarded £1 million compensation and stringent safety measures were introduced for all future fights. Watson and Eubank are now close personal friends.

The Le Mans Disaster
"The scene on the other side of the road was indescribable. The dead and dying were everywhere; the cries of pain, anguish, and despair screamed catastrophe. I stood as if in a dream, too horrified to even think," said Duncan Hamilton, a driver for Jaguar, who watched the worst motorsports disaster of all time from the pits as it happened. 84 people are known to have died on June 11, 1955, when cars collided during the famous Le Mans 24 Hour race.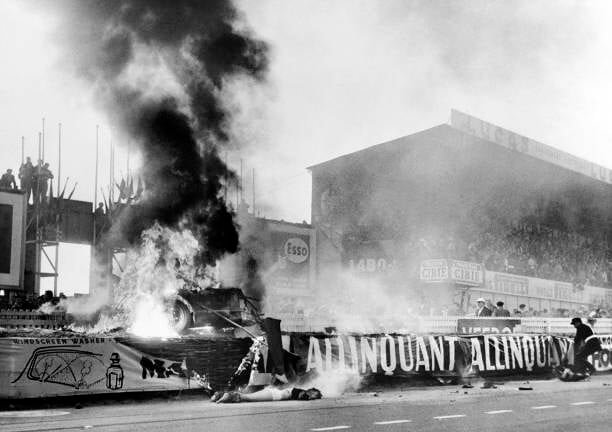 Some estimates put the actual toll much higher, and hundreds more were injured. The devastation came when an Austin-Healey stopped against a track wall, formed a ramp which sent a Mercedes-Benz flying into the crowd where it impacted against an embankment and sent shrapnel flying, "decapitating tightly jammed spectators like a guillotine."  Pierre Levegh, in the Mercedes-Benz, was the only driver to be killed in the incident.

Cycling Drug Deaths
Elite cycling has been dogged with doping scandals throughout most of its existence. When, in 2012, Lance Armstrong was stripped of his seven Tour de France titles and banned from the sport for life, it was thrust into public consciousness one again. While accusations of using substances to cheat are bad enough, it's the deaths in cycling that are the real tragedy. Knud Jensen's collapse at the 1960 Rome Olympics was a high-profile case, but far from being the only example.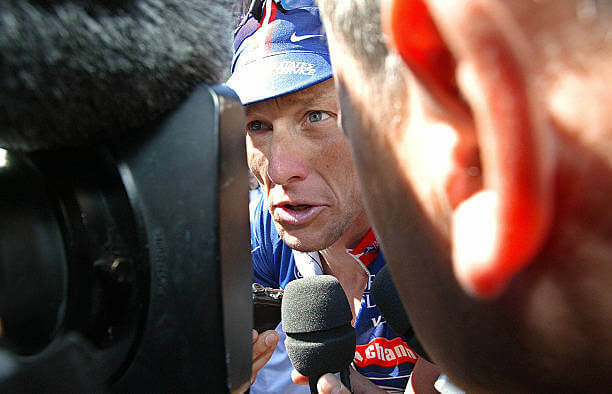 Between January 11, 2003, and February 14, 2004, eight elite cyclists died of heart attacks. None were over 35, and one, Marco Ceriani, was just 16-years-old. While officials, doctors, and experts continue to argue over whether these deaths were related to doping, or the result of some other anomaly, the spate of young deaths caused professional cycling to take the situation within the sport much more seriously.

The Superga Air Disaster
At the beginning of May 1949, Torino F.C. was on top of the world. The club had finished top of Italy's Serie A competition for three consecutive seasons and was well on its way to doing it a fourth time. The team also had ten players in the Italian national squad and was taking time out to honor the Portuguese international captain, Francisco Ferreira, by playing a testimonial game against his club, Benfica.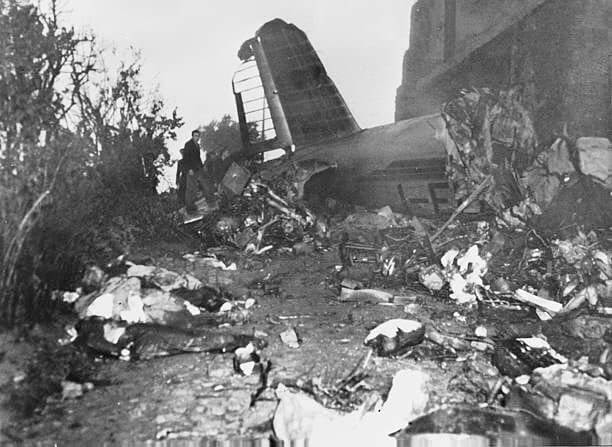 Torino chartered a Fiat G.212 from Avio Linee Italiane to carry them home, but it would never complete its journey. At 17:03 on May 4, 1949, the plane plunged into the Basilica of Superga, killing everyone on board. In an incredible show of sporting solidarity, Torino's rival clubs requested they be declared league champions two days later and all four of their opponents fielded youth teams for the remaining fixtures.

Nick Adenhart
The death of rookie baseball player, Nick Adenhart, in 2009 was a tragic case of what could have been a great career cut short. Adenhart had just pitched the opening game of what looked to be his first complete Major League season when he was killed by a drunk driver. The hotly anticipated young pitcher had the start of his elite career delayed by a severe shoulder injury in 2004.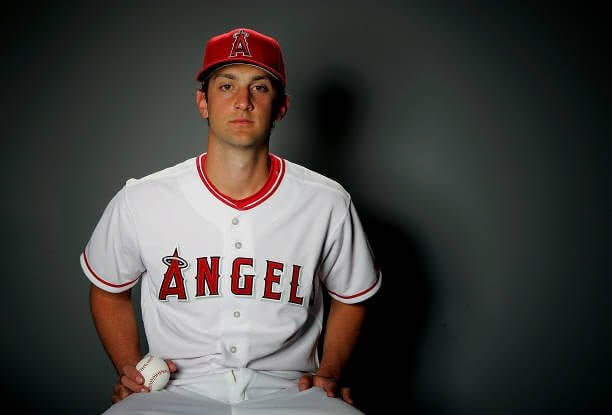 He fought his way back to the top of the game and started three matches for the Los Angeles Angels in 2008. The following year was set to be his biggest opportunity, until his life was cut short on April 9, 2009. The driver responsible for the death of the promising 22-year-old was found to be more than twice over the legal blood-alcohol limit and without a valid license. He was sentenced to 51 years in jail.

Don Sanderson
Injuries are a part of sport, especially in rough and tumble team sports like Ice Hockey, and the players know the risks when they put on their kit. Most athletes, however, will expect bruises and sprains, perhaps even a broken bone or two, but nobody believes that they are going to die playing the game they love. On December 14, 2008, a fight broke out between Don Sanderson of the Whitby Dunlops and Corey Fulton of the Brantford Blast.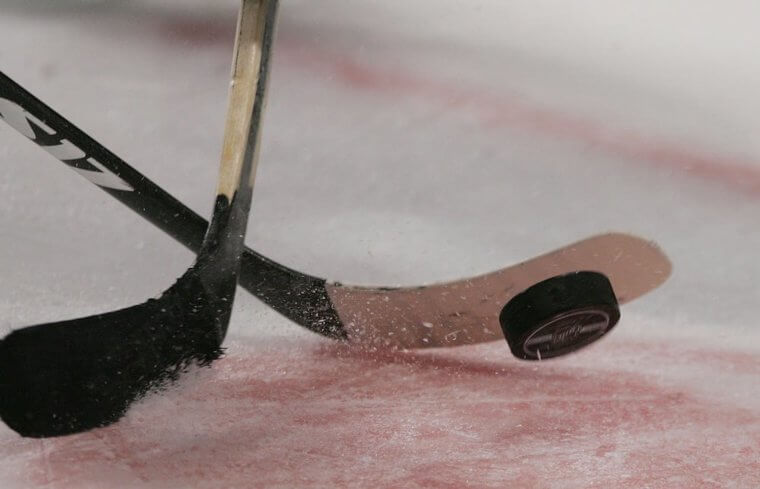 Altercations of this nature are common in Ice Hockey so there was little cause for concern until both players fell onto the ice, and only one of them got back up. 21-year-old Sanderson struck his head on the floor and slipped into a coma. Three weeks later, he was dead. The event prompted a Canada-wide conversation about the acceptability of fighting in the sport.

Payne Stewart
On June 20, 1999, Payne Stewart lined himself up and struck a 15-foot putt on the final hole of the Pinehurst Resort Course No. 2 to win the U.S. Open. It was his second Open victory and his third major championship, it would also be his last. On October 25, Payne boarded a Learjet with five other men, bound for the final tournament of the year in Texas.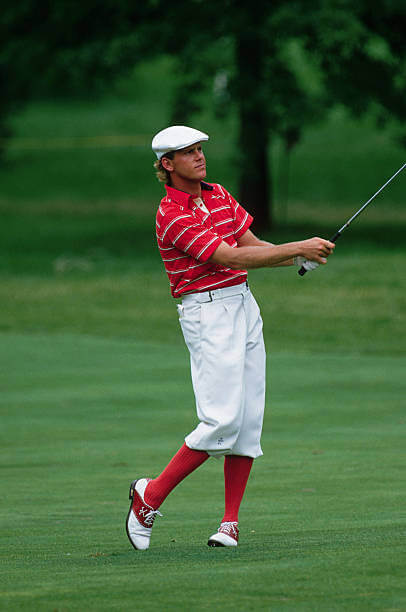 The plane reached altitude around Gainesville in North Florida, but the cabin failed to pressurize. Hypoxia set in and all six passengers died quietly where they sat. The ghost plane continued on autopilot for four more hours until it ran out of fuel and plunged to earth in South Dakota. The flamboyant 42-year-old Stewart was known and loved by the sporting community for his smooth playing style and colorful wardrobe.

The Marshall University Air Disaster
On Nov 14, 1970, members of the Marshall University Thundering Herd football team, plus partners and faculty members, boarded an aircraft chartered to take them home from a game against East Carolina Pirates which they had lost by a narrow margin. Despite poor weather conditions, the plane took-off without trouble, but the landing would be a different story. On approach to land at Tri-State Airport in Kenova, the plane clipped a row of trees and barreled into the floor.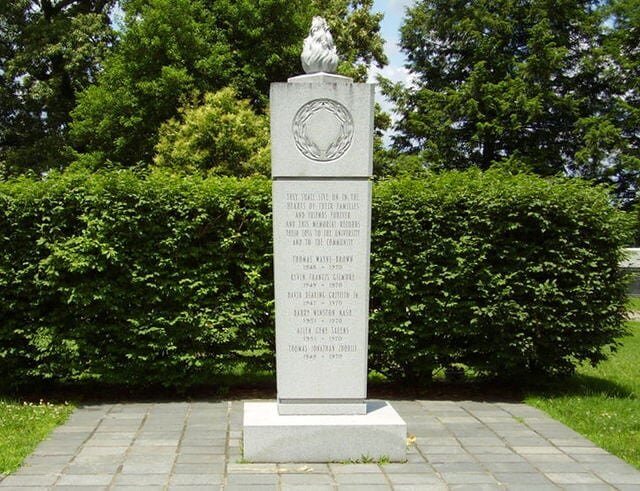 None of 75 people on board survived in what was described as "the worst sports-related air tragedy in U.S. history". The fires which burned at the scene were so severe that parts of the aircraft were reduced to a "powder-like substance" and six of the victim's bodies could not be identified. These six would be buried together, their gravesite becoming part of an annual memorial ceremony held by the university.

Sarah Burke
Sarah Burke contributed an incredible amount to her sport during her 11 competitive years, and not just as an athlete. Burke was a freestyle skier from Canada who excelled in the half-pipe and its big brother, the superpipe. After taking gold in the 2001 U.S. Free Skiing Open, Burke campaigned for ESPN to introduce a women's division into its X-Games competition.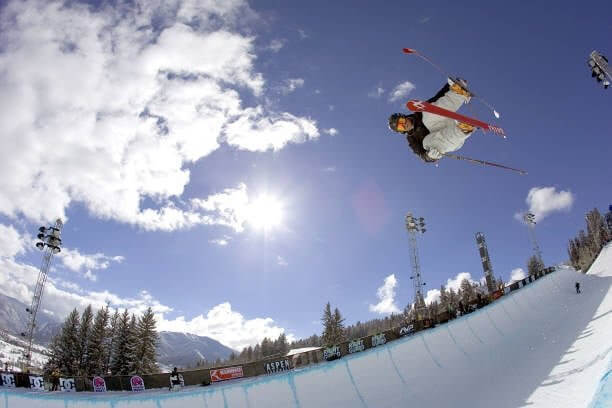 In 2005 they did, and Burke took silver along with her half-pipe gold at the Freestyle World Ski Championships the same year. She would win gold at the X-Games five times before turning her attention to the Olympic committee, who agreed to introduce the superpipe for the 2014 games. Sadly, Burke would never compete at the Olympics, because in early 2012, she landed on her head in a training run and never recovered, losing her fight for life on January 19.

Len Bias
As the summer of 1986 began, Len Bias had the world at his feet. A 22-year-old student at the University of Maryland, Bias had already cemented himself as a college basketball legend and was about to step into the big time. After winning ACC Player of the Year in both his junior and senior year, he was being talked about as the best basketball player the university had ever seen and scouts were comparing his talent to none other than Michael Jordan.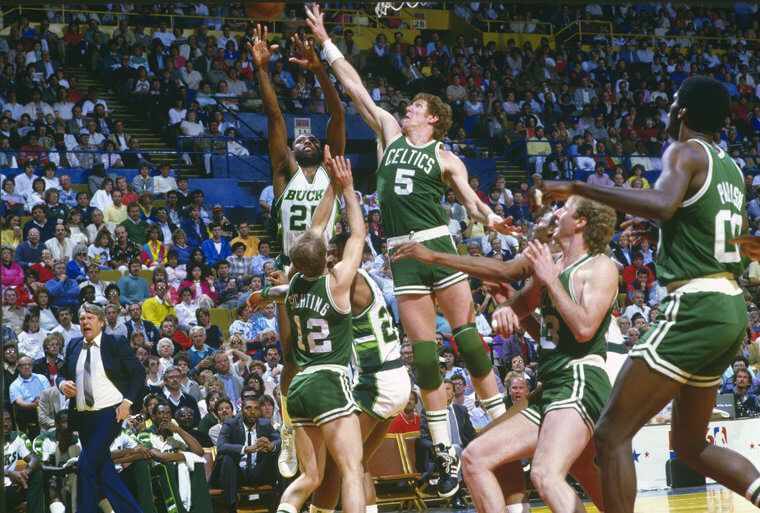 The Boston Celtics NBA team picked Bias in the 1986 draft and the exciting new player was immediately plunged into talks with Reebok for a seven-figure endorsement deal. It was all to go to waste when Bias returned to college and celebrated too hard. In the early hours of June 19, Bias collapsed after taking cocaine through the night with friends. He was dead by morning.

Bill Masterton
After ten years of college and minor league ice hockey, Bill Masterton made his NHL debut on October 11, 1967. The league had expanded from six teams to twelve that year, and Masterton's performances caught the eye of Wren Blair who was coaching and managing the new Minnesota North Stars. He was 29 at the time and would go on to play 38 games in what his wife described as a "dream come true" for him.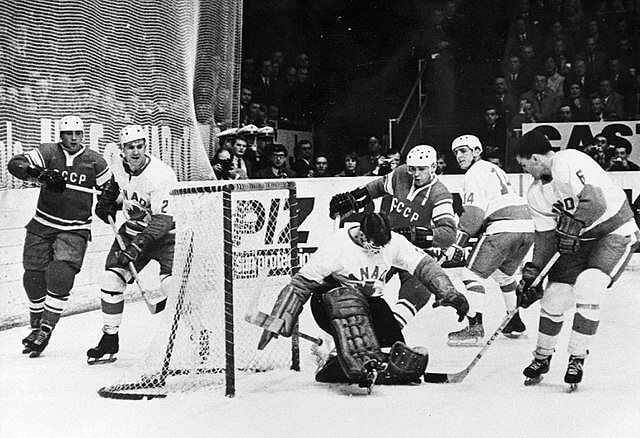 On January 13, 1968, Masterton carried the puck at full pace up the ice, sending it to a teammate just before making contact with two opponents. The referee said of the incident, "he was checked hard, but I'm sure it wasn't a dirty play." Masterton shot backward and struck his head against the ice causing bleeding from his ears, nose, and mouth. He died two days later, having never regained consciousness.

Lokomotiv Yaroslavl Air Disaster
On September 7, 2011, 45 people went down with Yak-Service Flight 9633 just after takeoff from Yaroslavl. Only one, a crewman named Alexander Sizov, would survive. The plane was carrying members of the Lokomotiv Yaroslavl ice hockey team, a top club in the Russian Kontinental Hockey League. They had recruited heavily in the off-season and were traveling to Minsk, Belarus, to begin the new campaign. The entire first-team roster was on board, plus coaches and several youth team players; 30 club members in total.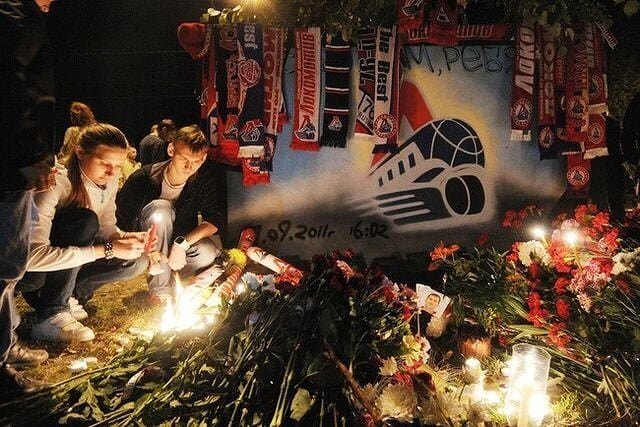 As a result of the crash, Lokomotiv Yaroslavl withdrew from the competition, starting again in a lower league a year later. Four days after the crash, Russian President, Medvedev, grounded all airlines that were not "adequately able to ensure passengers' safety" and pushed for flight safety to be brought up to international standards. On September 21, Yak-Service had their license withdrawn entirely.