Professional wrestling has traditionally been an industry that has attracted former athletes, strongmen, and bodybuilders. Even though the action in the ring is predetermined, it doesn't take away from the physicality of the game or the fun of watching it. Even former professional athletes have discussed the difficulties of professional wrestling when it comes to physical fitness, you can read about it here, so take a look at these wrestlers' incredible transformations.
Chyna
During her wrestling career, amazing Chyna was often referred to as the Ninth Wonder of the World due to her unusual physique and size. Chyna originally made her debut while seated in the front row of a WWE show choking out Goldust's valet, Marlena, during a match between Goldust and Triple H. Nice move, by the way. Chyna would align herself with D-Generation X before defecting with Triple H to the Corporation stable.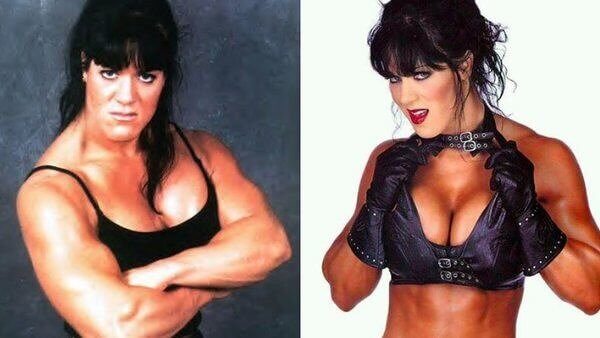 In 2001, Chyna would leave the WWE after reportedly demanding a pay that reflected her status as one of the most popular members of the roster. Chyna also made waves by accusing former real-life boyfriend, Triple H, of having a relationship with Stephanie McMahon behind her back. Unfortunately, after Chyna left WWE her star power quickly faded as she struggled with drug addiction. As a result of her drug abuse, Chyna's previously muscular frame faded. 
The Rock
The Rock is a multi-generational figure in professional wrestling. The Rock's father, Rocky Johnson, wrestled for a variety of companies and his maternal grandfather is Peter Maivia, an extended member of the Anoa'i wrestling family. After initially debuting as Rocky Maivia, a tribute to his father and grandfather, the Rock would eventually turn heel and join the Nation of Domination.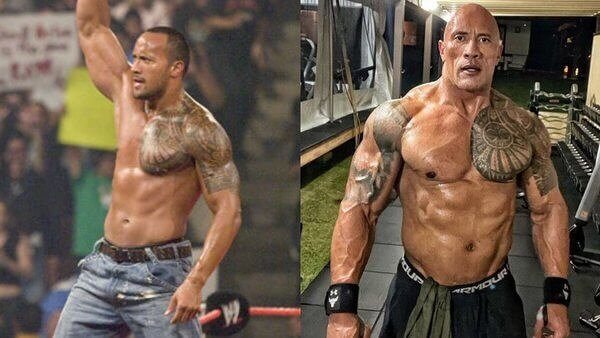 After usurping Farooq as the leader of the stable, the Rock began climbing into the main event. During his in-ring career, The Rock would hold the WWE Championship eight times and the WCW Championship twice with the last of his reigns coming in 2013. At the end of his WWE in-ring career, The Rock was already transitioning to a film career, something that would eventually take over his WWE career. While working as an actor, The Rock has seen his muscular frame go to where he now resembles something out of Samoan mythology rather than a regular human.
Seth Rollins
Seth Rollins has now been with WWE for over a decade, after signing his first developmental contract with the company in 2010. Before signing with WWE, Rollins previously wrestled for Ring of Honor where he defeated Austin Aries to win the Ring of Honor World Championship. Rollins would arrive on WWE's main roster as a part of the three-man Shield faction alongside Roman Reigns and Dean Ambrose. Like Ambrose and Reigns, Rollins is a highly decorated wrestler having won multiple World Championships and is a Grand Slam champion for the promotion.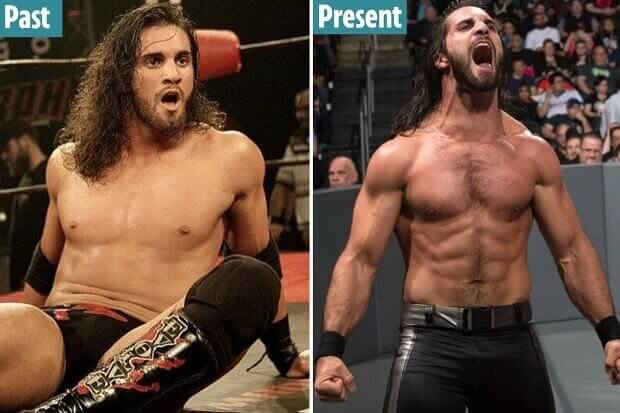 While Rollins has always been in incredible shape, he has taken his body to an entirely new level in WWE. Rollins reportedly started doing Crossfit workouts in 2010, around the same time that he joined the WWE. Rollins claims that Crossfit is extremely beneficial as it mimics the conditioning that he requires in the ring. There is a reason that Rollins has been called "Crossfit Jesus".
Michael Cole
While Michael Cole isn't technically an in-ring competitor, Cole has been an employee with the WWE for over 25 years. After working as a professional journalist, Michael Cole would initially work for WWE as a backstage interviewer before becoming a play-by-play commentator. Cole would eventually succeed Jim Ross as the head of the WWE's team of commentators. While Cole was never a wrestler, he has been used in storylines - including feuds with Jim Ross and Jerry Lawler - throughout his career.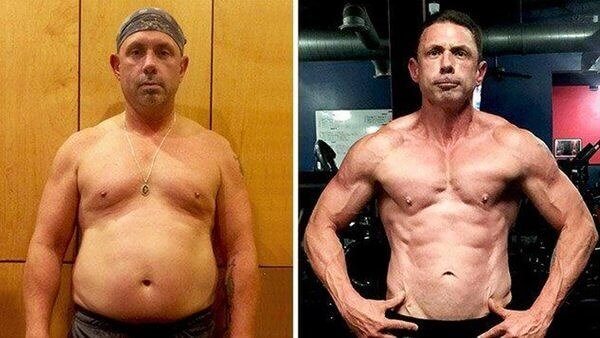 In 2015, Cole decided that it was time to shed the weight and get in shape. After years of maintaining a terrible diet, Cole began changing what he ate and working out regularly. According to WWE's lead announcer, Cole slimmed down 65 pounds and went from 30 percent body fat to six and a half percent. Cole would share his weight loss program in an interview on WWE.com alongside his trainer Jesse Marines.
Big Show
When the Big Show made his debut in WCW as the Giant, he was originally billed as the son of professional wrestling legend, and fellow giant, Andre the Giant. After a few years wrestling for WCW, The Big Show would eventually sign for WWE where he initially appeared under his real name before being given the Big Show moniker. The Big Show was a five-time World Champion in WWE, holding the WWE, World Heavyweight, and ECW Championship, as well as being a two-time Champion in WCW.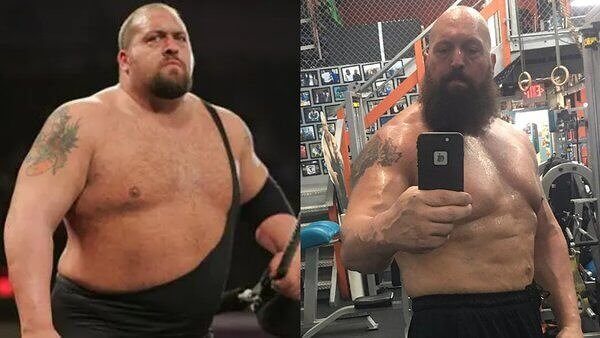 Unfortunately, the Big Show has struggled with weight issues over the year. In 2003, after four years in WWE, the Big Show was sent to Ohio Valley Wrestling with the hope of losing weight. In 2017, he would lose 70 pounds and post photos displaying impressive abdominal muscles. In 2021, the Big Show would sign for All Elite Wrestling effectively ending his 23-year run with the WWE. 

Charlotte Flair
Charlotte Flair is the daughter of 2-time WWE Hall of Famer and 16-time World Champion Ric Flair. Charlotte would follow in Ric's footsteps after signing a WWE Developmental contract in 2012. However, Charlotte had previously made televised debuts on episodes of WCW Nitro during her father's feud with her brother David. Charlotte also appeared in a WWE ring during her father's retirement ceremony on an episode of Raw in 2008, following her father's final WWE match at WrestleMania XXIV.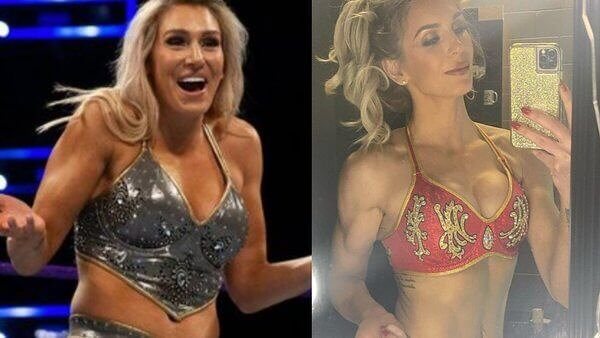 While Charlotte has always been in good shape, she has also changed the way she has looked throughout her career. Aside from going through stages of cutting weight and building her muscular frame, Charlotte has also had plastic surgery including breast implants to improve her impressive figure. Needless to say, Charlotte is not only one of the most talented female wrestlers in the world, but she is also one of the most attractive as well.

Vince McMahon
Vince McMahon isn't exactly best known as a wrestler, despite his years-long memorable feud with Stone Cold Steve Austin. Vincent Kennedy McMahon Jr is the third generation of the McMahon family to run WWE, after his father Vince McMahon Sr, and his grandfather Roderick McMahon. After purchasing the promotion from his father, McMahon would take the northeast promotion national through television before it evolved into a global company, taking shows to almost every continent on the globe.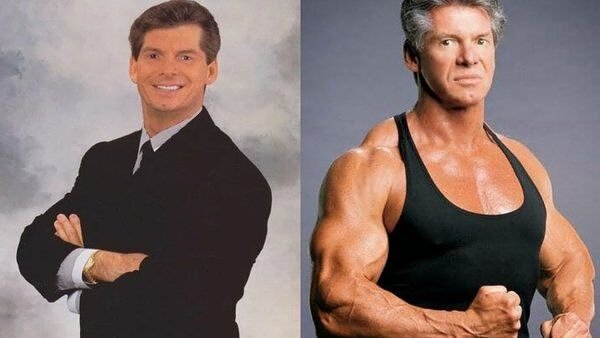 While McMahon isn't exactly a wrestler, the transformation that McMahon's body has gone through over the years is remarkable. When McMahon started with the then World Wrestling Federation, he appeared on-screen as a play-by-play commentator and would occasionally interview wrestlers. After becoming a more prominent on-screen character, McMahon ramped up his training and, with the help of steroid treatments, would become as toned and muscular as many of the in-ring stars of the time.

Akira Tozawa
Akira Tozawa is a Japanese wrestler who first wrestled for Dragon Gate Wrestling promotion before signing for WWE in 2016. While in Dragon Gate, Tozawa held the Open the Brave and Open the Owarai gate titles as well as the Dragon Gate tag team and trios title. Tozawa was signed by WWE after participating in the Cruiserweight Classic. Before signing for WWE, Tozawa intentionally put on weight before striving to lose the weight as a part of a storyline for Dragon Gate.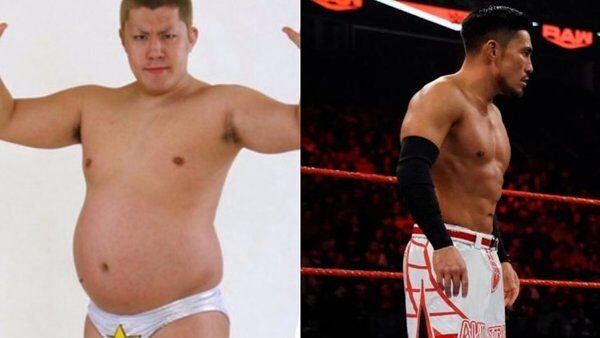 Tozawa has mainly been used by the WWE as a Cruiserweight wrestler, predominantly wrestling on Raw, 205 Live, and competing for the Cruiserweight title. Tozawa had his first and only reign with the revamped title after beating Neville for the title on an episode of Raw before losing the belt back to Neville on the Kickoff show for SummerSlam. Since 2019, Tozawa has been revamped as a ninja character and has been involved in the more comedic 24/7 title chase.

Brock Lesnar
Since arriving in WWE, Brock Lesnar has always been treated like a star attraction. Lesnar arrived in WWE after dominating collegiate wrestling via WWE Developmental territory Ohio Valley Wrestling. After his arrival on the main roster, Lesnar would become the youngest wrestler to hold the WWE Championship after defeating The Rock at SummerSlam 2002. Since then, Lesnar has held the WWE Championship seven times and the WWE Universal Championship three times.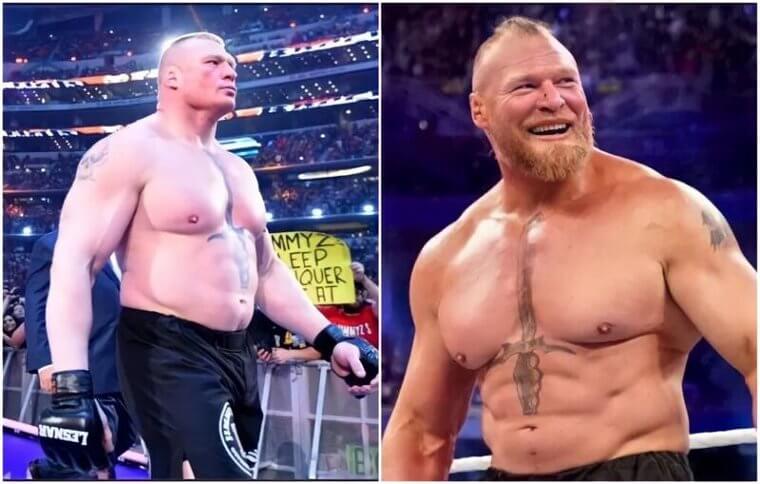 While Lesnar hasn't been out of shape, his body has certainly changed dramatically throughout his WWE career - from when he challenged The Undertaker at WrestleMania to when he was the WWE Champion. Lesnar slimmed down and looked a lot leaner compared to his previous figure.

Steve Austin
While Stone Cold Steve Austin is one of the most recognizable characters in the history of professional wrestling, he had previously wrestled in WWE as the Ring Master. After Ted DiBiase left WWE for WCW, Austin was repackaged as Stone Cold Steve Austin and slowly rose to the top of the card. Austin would then lead the WWE throughout the Attitude Era, feuding with the likes of the Rock, Triple H, the Undertaker, and most notably Vince McMahon.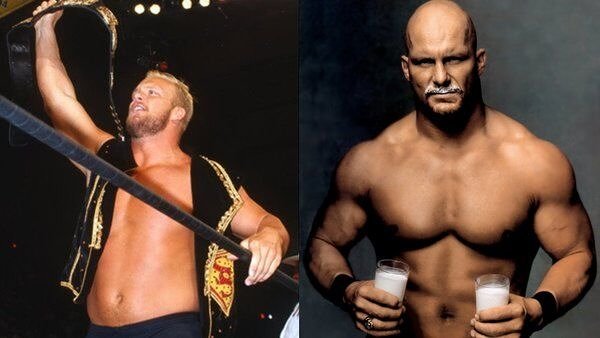 As Austin rose up the card, he was forced to make changes to the way that he wrestled. After suffering a neck injury, he was forced to change his style of wrestling, and at the same time, he got his body in tremendous shape. Austin would remain at the top of the card until his in-ring retirement in 2003 after losing to the Rock.

Edge
Edge is currently in his second in-ring run with the WWE after being forced to retire due to damage sustained to his neck. Before his retirement, Edge had successfully defended the World Heavyweight Championship at WrestleMania XXVII against Alberto Del Rio. Edge would make his in-ring return at the 2020 Royal Rumble match before being eliminated by Roman Reigns. Since his return, he has feuded with the likes of Randy Orton, Roman Reigns, Seth Rollins, The Miz, and AJ Styles.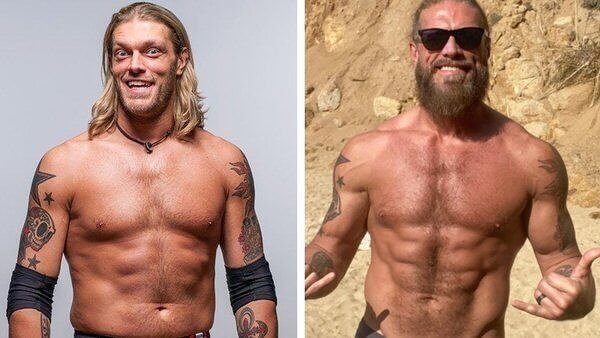 In the time between his in-ring retirement and return, Edge would transition into an acting career. Before making his in-ring return in 2020, he began posting photos of the workouts he was completing, as well as photos of his body. The photos sparked rumors amongst fans that the former World Champion was preparing to make a comeback.

Moose
Before becoming a professional wrestler, and the TNA and Impact World Champion, Moose previously played in the NFL for the Atlanta Falcons for four seasons. In 2010, the Falcons traded Moose to the New England Patriots where he only played for a single season. Moose would also spend a season with the Indianapolis Colts and the St Louis Rams before ending his football career in 2012.

Despite Moose's size and footballing background, the former tackle has not been signed by WWE, instead, Moose has wrestled for Impact, Ring of Honor, and New Japan Pre-Wrestling. It has long been suspected that Moose will eventually sign for WWE given his new and incredibly impressive muscular physique, which WWE often seeks in its superstars. Moose has also hinted at a WWE run, posting to Twitter about wanting to face WWE's Universal Champion, Roman Reigns, and breaking down the "Forbidden Door".

Braun Strowman
Braun Strowman, like many professional wrestlers, came from an athletic background. Strowman would compete in wrestling, football, and track and field events in high school. According to Strowman, he even attended the 2007 NFL combine before turning his back on football for Strongmen competitions. Strowman would then come first in the 2012 Arnold Amateur Strongman World Championships, before finishing 10th in the Arnold Strongman Classic in 2013.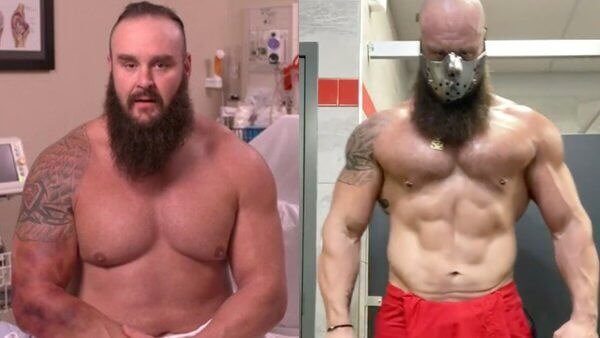 Around the same time as Strowman competed in the Arnold Classic, he also signed a developmental contract with WWE. Strowman made a few appearances as extras before making his debut as a member of the Wyatt Family. In December 2020, after slowly losing shape over his career Strowman got back in shape and posted photos of his intimidating new body. The new look did not stop the WWE from releasing Strowman in June 2021 amidst the Covid-19 Budget Cuts.

Pac
Neville, who currently wrestles for All Elite Wrestling under the name PAC, is a former NXT and Cruiserweight Champion in WWE. During his time in WWE, Neville relied heavily on his high flying ability to make him a popular babyface. In 2017, Neville walked out of the promotion as a result of being unhappy with the creative direction. In response, WWE froze Neville's contract and refused to release him keeping him at home and unable to wrestle. It was eventually revealed in August 2018 that his contract had expired and he was no longer with WWE.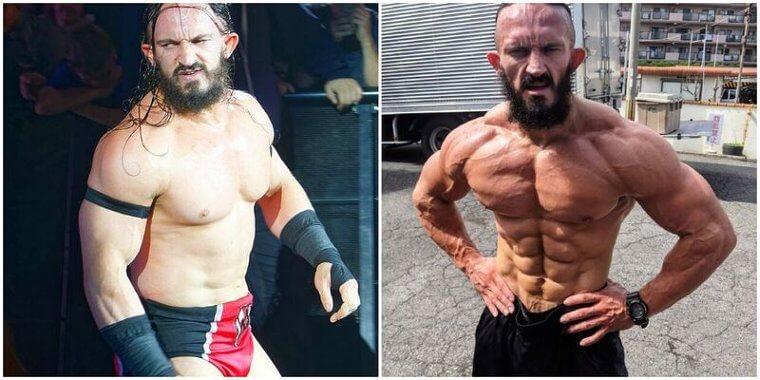 While Neville has never been big, like many other wrestlers, he has gone through a dramatic transformation that has seen his muscular definition grow in recent years. After showing off recent workout photos the former NXT Champion looks unreal with twelve-pack abdominals and rippling chest and arm muscles.

Pete Dunne
At the age of 28-years-old, Pete Dunne is in a prime position to become a massive star in WWE. Dunne made his WWE debut in the United Kingdom Championship Tournament, making an impact by attacking Sam Gradwell on the first night of the tournament. Following the attack, Dunne was marked by many as the favorite to win the tournament, but lost in the final to Tyler Bate.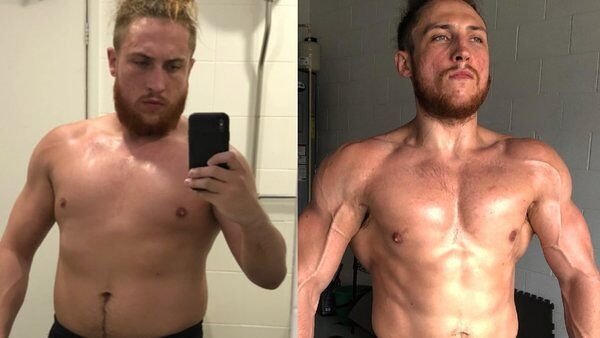 During the Covid Pandemic, Dunne began making changes to his diet and training. The former NXT United Kingdom Champion posted photos to social media about the changes he had made to his body. Dunne also answered questions from fans about what he had done to lose weight. Dunne's main points were about his increased training and making sustainable changes rather than crash diets and quick solutions.

Scott Steiner
Scott Steiner came to professional wrestling after an impressive career as an amateur collegiate wrestler. Early in his career, Scott Steiner teamed with his brother Rick to become the Steiner Brothers. Together the Steiners would win tag team titles in WWE, WCW, NJPW, NWA, and independent territories. While Rick Steiner would eventually fade away from professional wrestling, Scott established himself as a singles star and picked up World Championships in WCW and TNA, and challenged Triple H for the World Heavyweight title in 2003.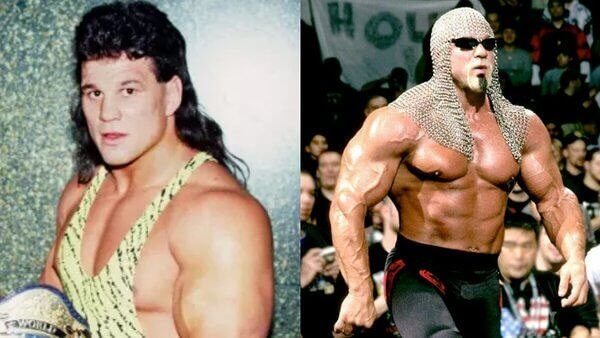 While the Steiners were always known for having a decent size, have come to professional wrestling after competing in amateur wrestling at a collegiate level. However, after the Steiners broke up in 1998, Scott would become much bigger and look more like a bodybuilder than a professional wrestler. Scott continued his run as the muscular "Big Poppa Pump" into his main event run and also into a solo run in WWE and TNA.

Jinder Mahal
Jinder Mahal is an Indian-Canadian professional wrestler who was introduced as the Great Khali's brother-in-law. Mahal would then align with Heath Slater and Drew McIntyre to form 3 Man Band. The group was mainly used to put over other wrestlers, rarely experiencing any success themselves. In 2014, after two years with 3 Man Band, and three years on the WWE main roster, Mahal and McIntyre were released from their WWE contracts on the same day.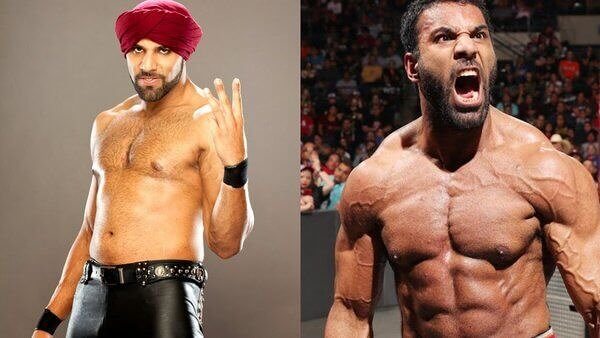 After his release, Jinder Mahal returned to wrestling on the independent circuit. Mahal wrestling in the United States, his native country of Canada, as well as Puerto Rico, Japan, Qatar, and India. During the time away from the WWE, Mahal suffered from depression before turning his life around and getting in better shape than he had been before. On returning to the WWE, Mahal quickly rose through the rants before winning his first WWE Title in 2017 after defeating Randy Orton.

Bubba Ray Dudley
Bubba Ray Dudley, Brother Ray, or Bully Ray is best known for his runs in ECW and WWE as the leader of the Dudley Boyz, alongside D-Von Dudley. Bubba Ray also had a run in TNA as Bully Ray where he would wrestle alongside Devon as Team 3D. Together with D-Von, the pair have held the tag team titles in TNA, New Japan, ECW, and WWE, becoming one of the most popular tag teams in the world of professional wrestling.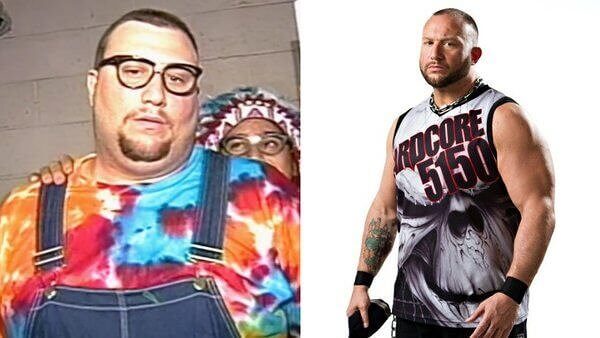 After the Dudley Boyz were released from their WWE contracts in 2005, Bubba Ray decided that it would be the perfect time to get in shape. While wrestling for ECW and WWE, Bubba Ray had been on the bigger side of wrestlers. While wrestling for TNA, Bubba Ray began to lose weight and upped his training. The result was a slimmer and more muscular physique that he had never shown before. The transformation resulted in a push into the main event scene and a run as the TNA World Heavyweight Champion.

Brain Cage
While Brian Cage is currently signed to a contract with All Elite Wrestling, Cage has previously wrestled for TNA, and Mexican promotion Triple-A, as well as a short time being signed to a WWE developmental contract and wrestling in Florida for WWE Developmental territory Florida Championship Wrestling. Earlier in his career, Cage was a slimmer wrestler before adding significant muscle mass.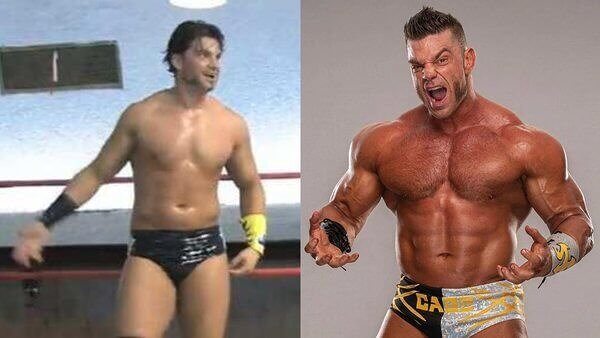 Cage would gather significant attention while wrestling for Lucha Underground, before returning to TNA Impact after Lucha Underground folded in 2018. During his second run in TNA, Cage would win the X Division and Impact World Championships before signing for AEW in 2020. In AEW, Cage would be a part of Team Taz and would hold the FTW Title before he was ejected from Team Taz and lost the title to former stablemate Ricky Starks.

The Blue Meanie
The Blue Meanie is a wrestler who is best known for his time in ECW and WWE over the years and has predominantly been used as a jobber throughout his career. Meanie's best runs came as a part of the Blue World Order, a parody of the New World Order, and the JOB squad, a play on the wrestling term of jobbing, alongside Al Snow, Bob Holly, Scorpio, and Gillberg.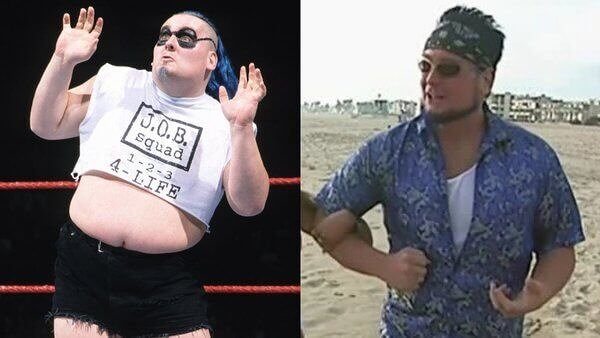 While wrestling, the Blue Meanie would often wear a top that exposed his midriff and kept his guts exposed to the crowd. A big part of this played into the image that The Blue Meanie was a joke and not someone to be taken seriously by fans. However, he didn't always look that way, after working for WWE, The Blue Meanie returned to ECW and lost 100 pounds, showing off a significantly fitter figure. 

Drew McIntyre
When Scottish wrestler Drew McIntyre first arrived in WWE, WWE CEO stated that he would be a future World Champion. Despite the promise of a run in the main event scene, McIntyre was forced down the card and was placed into the 3 Man Band stable alongside Jinder Mahal and Heath Slater. Without fulfilling his promised potential, McIntyre was released from his WWE contract.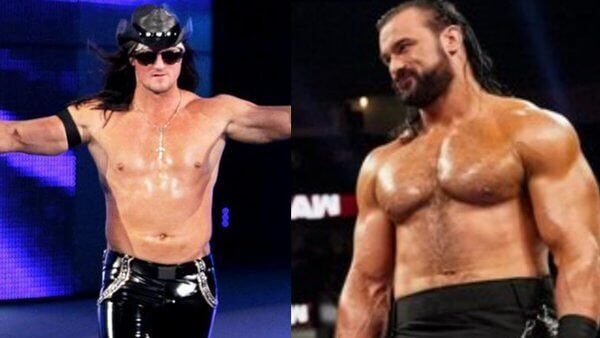 After returning to the independent wrestling scene, McIntyre would make a name for himself and get into the best physical shape of his life. In 2017, McIntyre returned to WWE after signing with WWE's developmental program NXT. After a year in NXT, McIntyre returned to the main roster where he was placed in an alliance with Dolph Ziggler and Shane McMahon. In 2020, McIntyre finally fulfilled Vince McMahon's 2009 prophecy after winning the Royal Rumble before defeating Brock Lesnar at WrestleMania to win the WWE Championship.

The Miz
The Miz came to professional wrestling after appearing on the reality television show The Real World. The Miz would receive a WWE developmental contract after competing in the fourth season of the talent scouting program Tough Enough. The Miz would finish second in his season behind Daniel Puder. Since 2006, The Miz has established himself as a mainstay in the WWE having appeared in different places across the card, including the main event.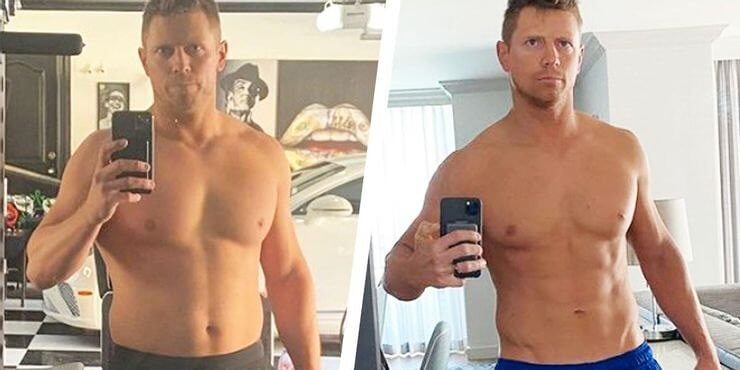 Despite not being out of shape, the Miz decided to cut weight and increase his body strength in the last two years. While preparing for his appearance on Dancing with the Stars, the Miz adopted a new exercise regime that saw him cut down on his body fat and get into better shape than he had been in his career. While most people slow down at the age of 40, The Miz has no intention of doing so as long as his body holds up.

Damien Priest
Damien Priest signed for WWE in 2018 after spending the previous few years wrestling for Ring of Honor as Punishment Martinez. Priest trained at the Monster Factory wrestling school, a famous wrestling school based in New Jersey. In 2016, Priest would then sign for Ring of Honor after appearing in dark matches for the promotion the year prior. Since signing for WWE, Priest has won the NXT North American title and the WWE US Championship.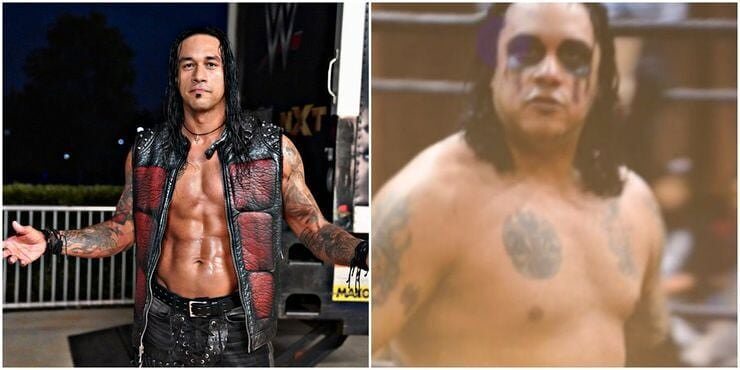 While Priest cuts an impressive figure these days, he has previously struggled with issues with weight and depression. According to the 6 foot 5-inch tall monster, he struggled with weight due to his depression after being turned down by the WWE. Priest would turn his life around and get into immaculate shape after he realized that if he wanted to achieve his dream of being a professional wrestler in WWE, he would have to work for it.

Baron Corbin
Baron Corbin has filled many roles throughout his WWE career. Corbin started his career in NXT before moving over to the main roster. After a few years on the main roster, where he won the Andre the Giant Battle Royal, the Money in the Bank Briefcase, and the United States Championship. In 2018, Corbin was moved to the Raw roster where he was given an Authority role alongside Kurt Angle. Corbin would return to being solely an in-ring competitor after being stripped of the "Constable" gimmick by Raw Commissioner Stephanie McMahon.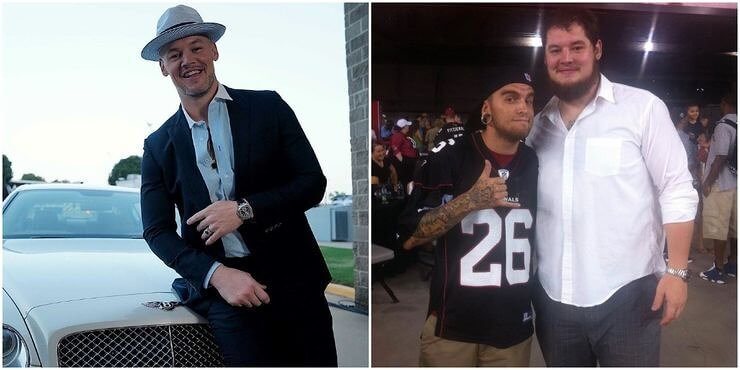 Before his career in WWE, Corbin had previously played football at College before being signed by the Indianapolis Colts. While playing in the NFL, Corbin was also signed by the Arizona Cardinals but never played a game for either side. During his playing career, Corbin weighed over 300 pounds as an offensive lineman. When he switched to wrestling, Corbin slimmed down and has continued to lose weight and get in better and better shape since making the switch.

Christian
Christian first broke into WWE as a member of The Brood and was introduced as Edge's brother. While this was later changed to the two being friends, most of Christian's WWE career has seemingly been spent in Edge's shadow. Christian would leave WWE in 2005 after letting his WWE contract expire before signing for TNA. In TNA, Christian would hold the NWA World Heavyweight title twice before returning to WWE and winning the ECW Championship and the World Heavyweight championship. 

In 2017, Christian spoke about how he was forced into retirement due to concussion-related injuries. In 2020, Christian would participate in an unsanctioned match against Randy Orton, during Orton's feud with Edge. Christian made his official return during the 2021 Royal Rumble before letting his WWE contract expire again. While planning his return to the ring, Christian proceeded to get back in shape after working with diet company Nutrition Solutions.

Big Cass
Big Cass is a former WWE wrestler who is best known for his run with Enzo Amore. Despite the team's popularity in NXT and the main roster, the duo failed to win a title. While Enzo and Cass were popular with fans, they reportedly got into a lot of trouble behind the scenes and were reportedly kicked off a WWE bus during a trip to Europe. After the team was split up in 2017, Cass was released from his WWE contract despite being slated to receive a push.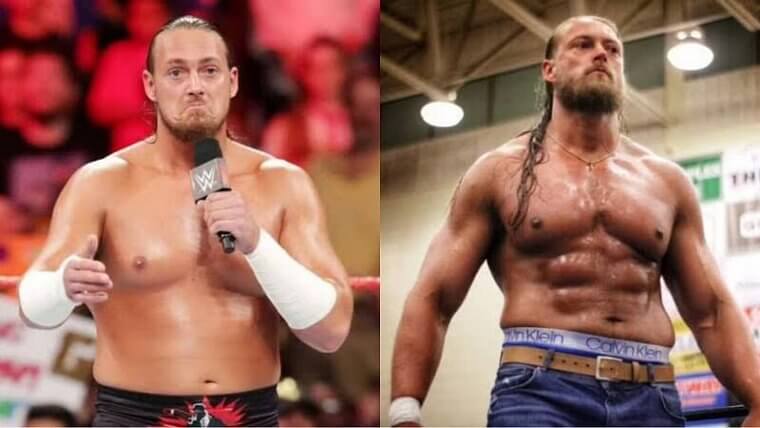 After leaving WWE, Cass' life spiraled out of control. Cass suffered from depression and anxiety after his release and began drinking heavily. As a result, Cass suffered from health problems, which exacerbated his mental health issues further. Cass would receive assistance from DDP and would return to wrestling in early 2021 looking in phenomenal shape.

Enzo Amore
Big Cass isn't the only member of Enzo and Cass who has gotten in shape. Amore spent his time teaming with Big Cass as the smaller part of the team, and following the break-up, Amore would defeat Neville to win the Cruiserweight championship. Amore was eventually released from his WWE contract after he was accused of sexual assault and rape. After being fired from WWE, Amore claimed that he had retired from professional wrestling but has made appearances for Major League Wrestling, Ring of Honor, and various independent promotions.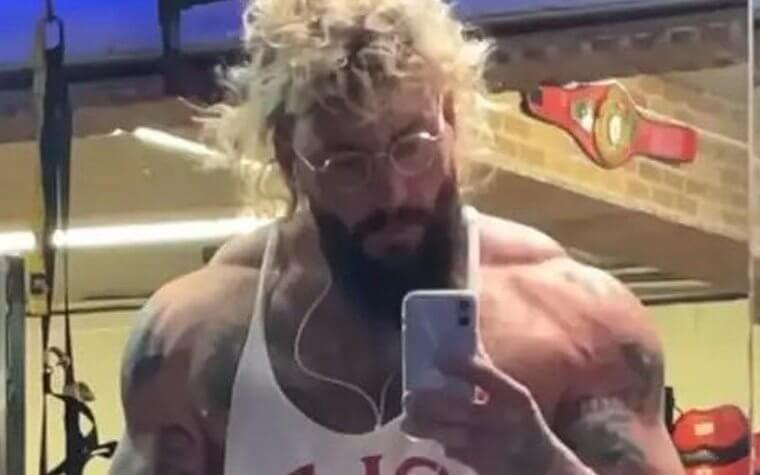 In 2022, Enzo Amore posted a selfie of himself at a gym. So different was his body shape, that Amore was almost completely unrecognizable from his time in WWE. Instead of the skinny wrestler that held the Cruiserweight title, Amore had added muscle mass to his chest, shoulders, and arms.

Roman Reigns
Seth Rollins isn't the only member of the Shield who has gone through an incredible transformation. Seth's Shield "brother" Roman Reigns has upped his massive mass while working for the WWE. Reigns, who comes from the prodigious Anoa'i wrestling family, is one of the top stars in WWE and is the current WWE Universal Champion, having held the title since August 2020. Before winning the title, Reigns had been on hiatus as a result of the Covid-19 pandemic due to Reigns being immunocompromised as a result of his previous battles with leukemia.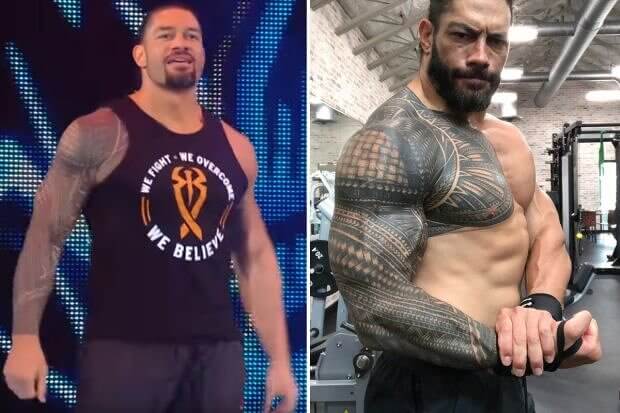 In 2019, while dealing with leukemia, Reigns would appear in the Fast and Furious spin-off Hobbes and Shaw which featured Jason Statham and former WWE wrestler The Rock. In preparation for the movie, Reigns had upped his muscle mass and looked incredibly shredded. Reigns somehow added more muscles when he returned at SummerSlam 2020, looking bigger than before.

Bray Wyatt
Bray Wyatt is considered one of the best creative minds to have come through WWE in the last few years. Wyatt, who originally debuted in WWE as Husky Harris, has reinvented his character multiple times to come back and make an impact. In 2012, Wyatt would debut the Bray Wyatt character alongside the Wyatt family members in Luke Harper and Eric Rowan. Wyatt would take his family from NXT to the main roster where they also experienced success culminating in Wyatt winning the WWE Championship.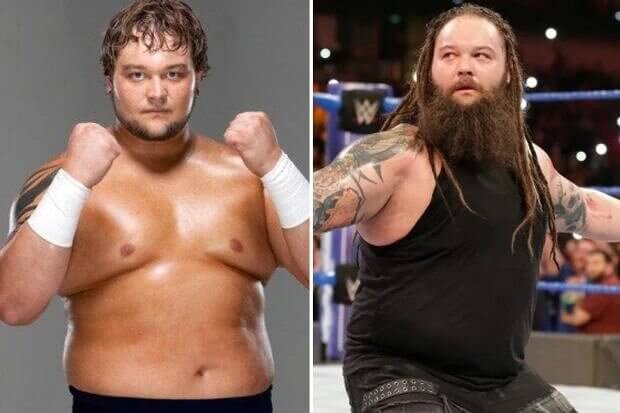 Wyatt was first introduced to WWE audiences after he and Curtis Axel, then named Michael McGillicutty, were added to the NEXUS stable and had a sizeable gut at the time. Wyatt, whose looks are unconventional for a professional wrestler in WWE, has always made up for his lack of muscles through his creative side. However, in 2019 Wyatt returned to the WWE as the Fiend looking in better shape than ever before. 

Mustafa Ali
Mustafa Ali participated in the 2016 Cruiserweight Classic as an alternative after replacing another wrestler who was unable to make it due to visa issues. Ali was then defeated in the first round of the tournament by Lince Dorado but was still signed to a WWE contract. Ali would then gain notice while challenging for the Cruiserweight title and was made a part of SmackDown's main event scene. Ali would confront WWE champion Daniel Bryan and be scheduled with a feud for the title. Unfortunately, Ali suffered an injury that saw him replaced by veteran Kofi Kingston, who defeated Bryan for the title at WrestleMania 35.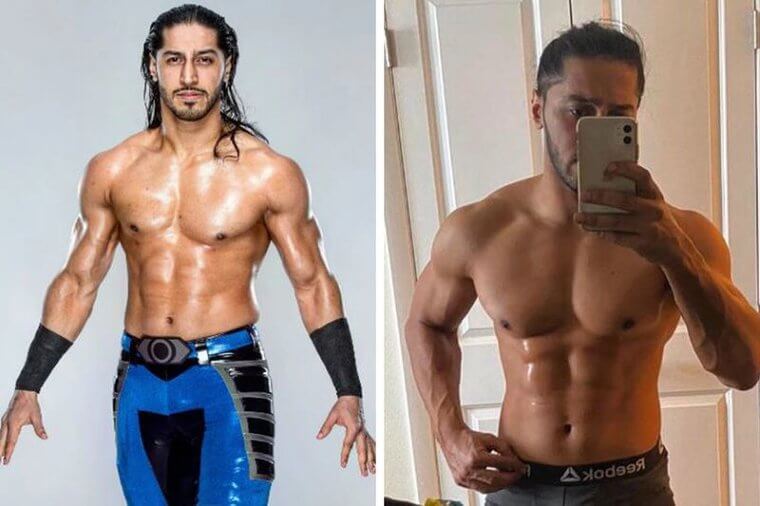 In 2022, Ali announced publicly that he had requested his release from his WWE contract, citing creative frustrations. While WWE declined the release request, Ali was forced to sit at home and wait for his release to be granted or his contract to expire, Ali began training hard and getting in immaculate shape. Ali has routinely posted videos of training in a ring and posted post-workout photos of himself to social media showing that he is in better shape when he eventually can return to wrestling.