It's not uncommon for professional wrestlers to die at a much younger age than the general population; it's clear that the job is pretty dangerous and isn't for the faint of heart. Sometimes, it can come when the wrestler is doing their job in the middle of the ring. Wrestlers have suffered a wide variety of injuries, both from their own mistakes and the mistakes of their opponents in the ring. Professional Wrestlers routinely put their lives in each other hands every time they go to the ring. One mistake, one false step, one undiagnosed condition, or one prop failing could change a 5-star match into a legitimate death match.
Brian Ong - Head Trauma
In 2001, Ong died during a routine training exercise. Singh and Ong were preparing for an All-Pro Wrestling event, according to SLAM! Sports. The giant Singh executed a flapjack, a basic maneuver, on Ong but this time something went wrong.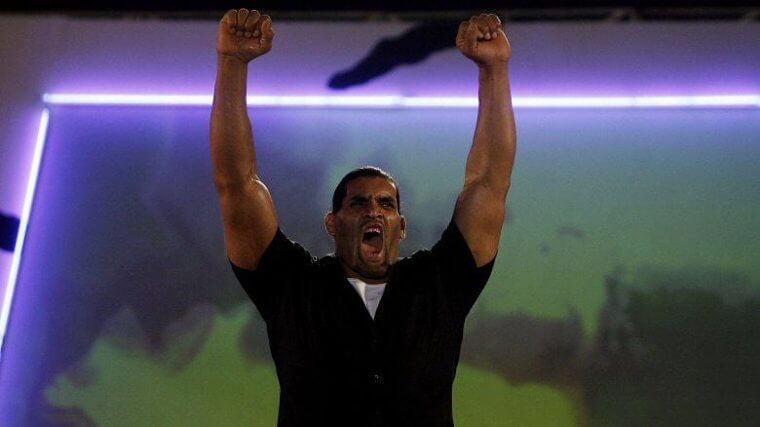 According to RVJC, it wasn't Singh that messed up, as Ong had grabbed Singh's shirt making him fold over in mid-air and land badly, taking the impact of the move on his head and spine. The resultant concussion and nerve damage combined with a previous concussion caused his death a few days later. Ong's family would go on to sue the All-Pro Wrestling promotion for negligence. Ringside Report detailed that Ong had suffered a previous concussion that the promotion was aware of but failed to prevent Ong from wrestling. As a result, the courts awarded Ong's family 1.3 billion dollars in compensation.
Chris Barrett Candido - Pneumonia
Alongside Owen Hart, Chris Candido is one of the only wrestlers on this list to have been signed at one time to wrestle in WWE. Candido wrestled for various promotions throughout the 90s and 2000s and was usually accompanied by his real-life girlfriend Tammy Sytch, or Sunny. Outside of WWE, Candido wrestled for ECW, WCW, NJPW, Smoky Mountain Wrestling, and TNA.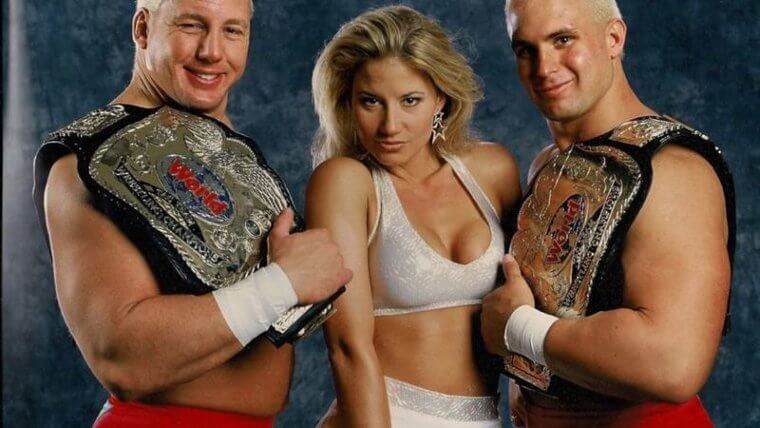 In 2005, Candido would sign to wrestle for TNA Wrestlingת however, at TNA's Lockdown PPV Candido landed awkwardly on his leg following a Dropkick from Siaki. Candido complained of feeling ill and would eventually collapse having developed a blood clot and acute pneumonia due to complications during the surgery. Candido would be pronounced dead by the staff at Robert Wood Johnson University Hospital.
Wayne Van Dyke - Multiple Heart Attack
Wrestling under the name Richard Delicious, Wayne Van Dyke, was a Floridian Independent wrestler who worked at many of the state's smaller promotions. Van Dyke passed away in the ring after suffering a series of heart attacks during a tag team match for Ronin Pro Wrestling.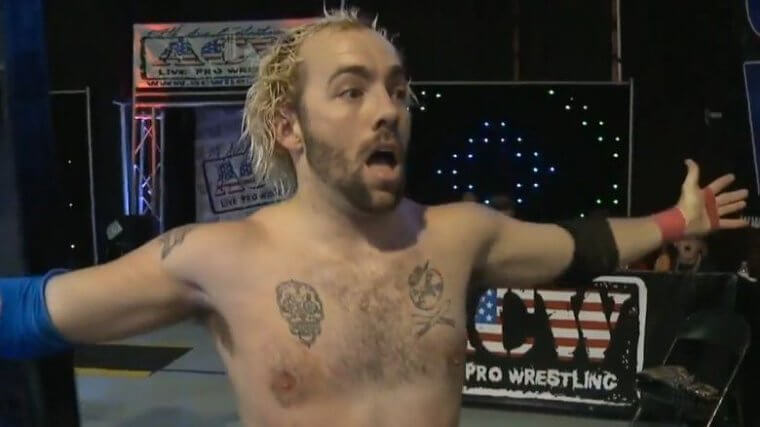 Wrestling News reported that the 29-year-old collapsed during the tag-team match. According to SportsKeeda, Van Dyke had complained that he wasn't feeling well to his tag partner shortly before suffering his first heart attack. As the crew attempted to revive Van Dyke via CPR, he also suffered a broken rib and a punctured lung. This triggered a second heart attack before he arrived at a nearby hospital. As he reached the hospital, he suffered a third heart attack. The staff at the hospital placed Van Dyke into a coma but were unable to revive the lifeless wrestler.

Mariko Umeda - Head Trauma
Mariko Umeda wrestled under her ring name, Plum Mariko. She was a Japanese female wrestler, or Joshi, who predominantly wrestled for the Japanese Women Pro-Wrestling Project, or JWP, in the 1980s and 1990s. Mariko died in the ring after an opponent hit her with a Ligerbomb, a variation of the Powerbomb.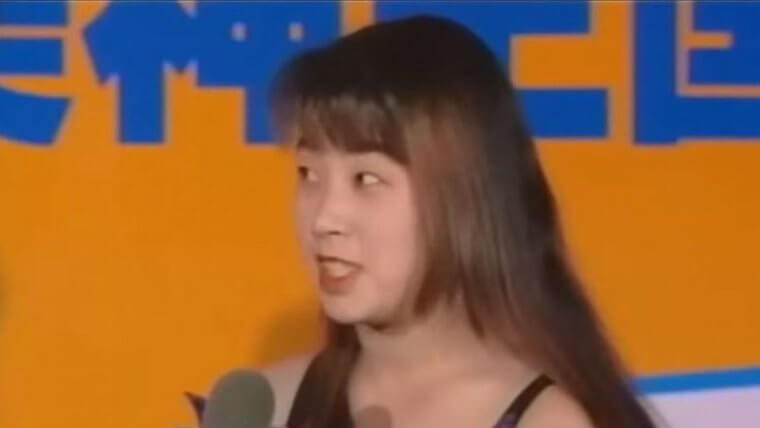 At the event in question, Mariko was teamed with Command Bolshoi against Mayami Ozaki and Rieko Amano. Ozaki hit Mariko with her finisher and pinned her. Wrestlers reportedly only noticed when Mariko began to snore, which indicated that she was bleeding from her brain. Mariko was rushed to hospital with surgery attempted to save her. However, the damage had been done and Mariko was pronounced dead at the age of 29. 

Owen James Hart - Blunt Force Trauma
Owen Hart was a son of legendary wrestling trainer Stu Hart, a graduate of the Calgary's Hart Dungeon, and the brother of Bret Hart. Owen is remembered for a few things during his wrestling career, unfortunately, one of those things was his untimely in-ring death. During his time with the World Wrestling Federation, Owen won the European, Intercontinental, and Tag Team Championships. In 1998, Owen Hart "walked out" of the WWF after injuring Dan Severn. However, Hart returned under a mask as the Blue Blazer. At WWF's Over the Edge Pay Per View on May 23rd, 1999, the Blue Blazer was being lowered to the ring by a harness. The harness had a quick-release mechanism built-in which would allow Hart to fall to the ring.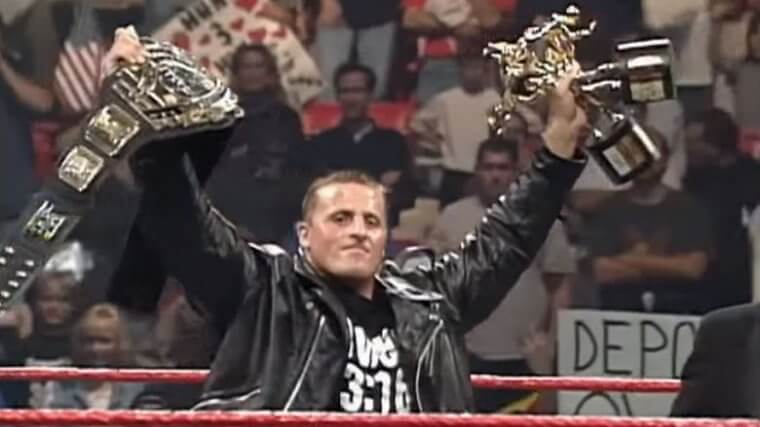 According to CNN, the stunt went wrong with the release tripping early this caused Owen to drop 50 feet and he landed on the top rope before being flung back into the center of the ring. While the television crowd was watching a pre-taped vignette, the 16,000-crowd at the arena witnessed the whole event. The Kemper Arena crowd saw everything from the fall to the futile attempts to revive Owen. Owen was officially pronounced dead later the same night before the end of the event. Jim Ross informed the PPV audience of the events that had transpired, letting the viewing audience know that the news was not an angle or storyline.

Mitsuharu Misawa - Heart Failure
Mitsuharu Misawa became a legend in Japanese wrestling as Tiger Mask. ESPN even compared Misawa's popularity in Japan to Hulk Hogan or the Rock in the United States. Misawa was the second man to adopt the Tiger Mask after Satoru Sayama who wrestled as Tiger Mask from 1980-1983. Misawa would eventually demand his Tag Team partner, Toshiaki Kawada, to unmask him in 1990. Even after he was unmasked, Misawa's popularity in Japan grew even greater. After establishing himself as the greatest star in All Japan Pro Wrestling, Misawa inherited the position of president following the death of Giant Baba. However, after a falling out with Giant Baba's wife and the Board of Directors, Misawa would leave AJPW and form Pro Wrestling NOAH.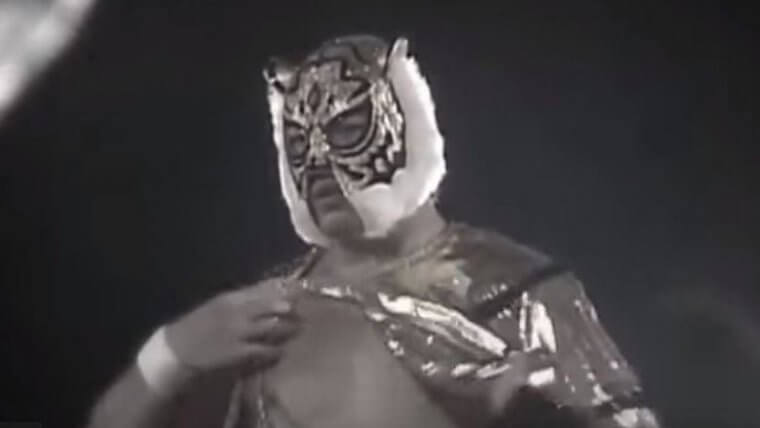 According to SLAM! Sports, Misawa was wrestling in a tag team match with Go Shiazaki at an event in Pro Wrestling NOAH's Southern Navigation tour. Misawa and Shiazaki were facing the GHC Tag Team Champions Akitoshi Saito and Bison Smith. During the match, Saito hit Misawa with a common Back Suplex. After the move, Misawa failed to respond and was unclearly knocked out cold. The referee immediately stopped the match. While medical staff administered CPR, all the wrestlers surrounded the ring and the audience quietly chanted Misawa's name. Cage Side Seats reported that Misawa was officially declared dead later at the hospital, with the official cause of death listed as heart failure.

Malcolm Kirk - Heart Attack
Malcolm Kirk, who wrestled as "King Kong Kirk" was a professional rugby league player who switched to Professional Wrestling after his Rugby League career ended. The 350-pound frequently wrestled as a tag team with fellow big man Giant Haystacks. Kirk's opponents described Kirk as having had the "strength of three men", and that the giant did not require a gimmick to inspire intimidation and fear.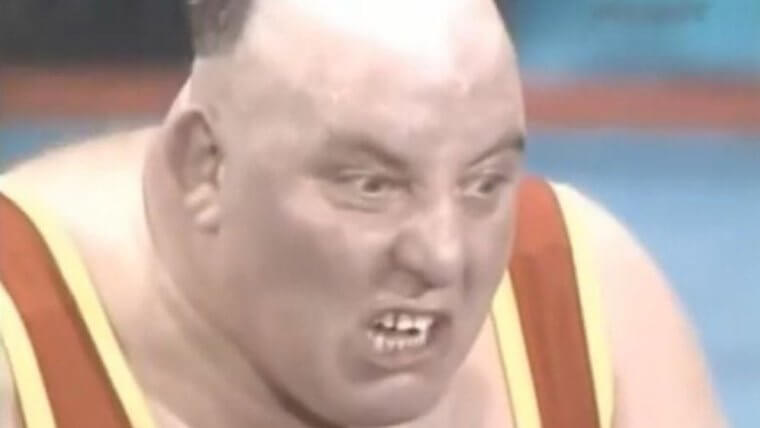 Wrestling Heritage reported that Kirk's final match came on the 23rd of August, 1987. Working in a tag team match with King Kendo against Shirley "Big Daddy" Crabtree and his nephew Stephen Crabtree. Towards the end of the match, Big Daddy delivered his finisher, a big splash onto a prone Kirk. Following the three-count, Kirk would be unresponsive and would be rushed to a hospital. An autopsy would later reveal that Kirk passed away due to a pre-existing heart condition. His opponent was cleared of any criminal responsibility for Kirk's death and Kirk's widow even made a statement saying she felt no ill will against her husband's final opponent.

Michael DiBiase - Heart Attack
Michael DiBiase better known as "Iron" Mike DiBiase is best known as being the adopted father of WWE Hall of Famer "The Million Dollar Man" Ted DiBiase. Only two major stories of Mike DiBiase's career live on until today. The first is a shoot fight that Mike picked with former light heavyweight boxer Archie Moore. Moore had refereed one of DiBiase's match and the latter challenged the former champion boxer to a shoot boxing match. Moore easily defeated the former amateur wrestler in three rounds with DiBiase suffering cuts above his eyes.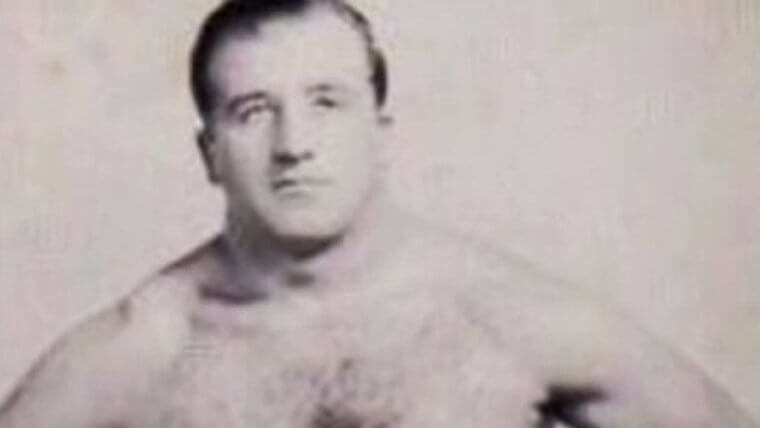 The second story occurred on July 2, 1969. Mike DiBiase was facing Man Mountain Mike in a singles match in Lubbock, Texas for the NWA Western States. Mike DiBiase had defeated Man Mountain Mike the previous day in Odessa but in the middle of their bout, Iron Mike collapsed in the ring after suffering a heart attack. Harley Race performed CPR on DiBiase but it would be fruitless as DiBiase passed away and was formerly pronounced dead at the hospital later that same day. DiBiase was 45 years old at the time of his death. 

Matt Lowry - Brain Hemorrhage
Matt Lowry wrestled in several Midwestern Independent promotions under the name Matt Riot. Combat Zone Wrestling, Absolute Intense Wrestling, the World Wrestling Coalition, American Luchadore, the Heartland Wrestling Association, and IWA Mid-South. Similarly to the other members of this list, Matt Lowry died in the ring while reportedly participating in a routine training drill with members of Combat Zone Wrestling. After finishing the workout, Lowry complained of feeling dizzy and subsequently collapsed.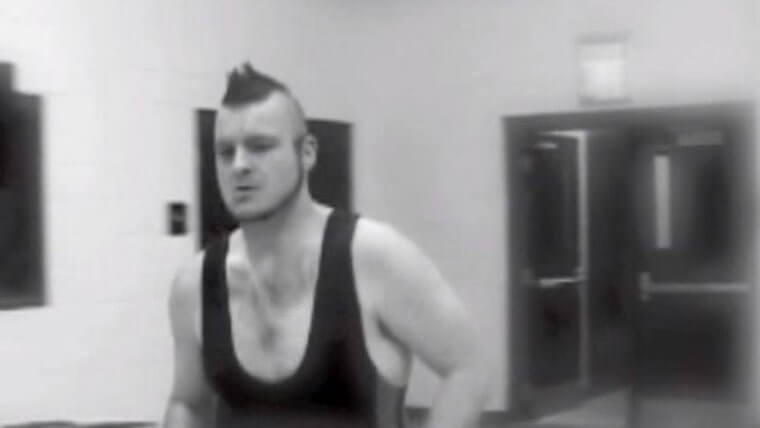 Lowry was quickly rushed to the hospital, with CZW owner David Markland and others following behind. According to the Online World of Wrestling, Lowry was declared dead by doctors at the nearby Hahnemann University Hospital 14 hours later as a result of a hemorrhage in his brain. 14 hours after first collapsing at the Arena, Lowry was officially declared deceased. Sadly Lowry was only 21 at the time of his passing. Lowry had just returned to wrestling after taking time off following the death of his mother a year prior.

Daniel Quirk - Blunt Force Trauma
Dan "Spider" Quirk was described by Adam Dolan of Pro Wrestling Insider as being a talented, passionate up and coming indy wrestler. Quirk wrestled for various independent promotions, including Coastal Championship Wrestling. Quirk was integral behind the scenes and even ran the CCW website. However, Quirk tragically died at the age of 22 after botching a Moonsault. While wrestling a match for Universal Championship Wrestling, Quick setup to do a Moonsault outside the ring. Quirk missed the mark and crashed headfirst into the floor outside the ring. In the obituary of Quirk, posted to the Online World of Wrestling, Quirk was knocked out on impact and blood was visible on the floor. An ambulance was called, but all efforts to revive Quirk were unsuccessful.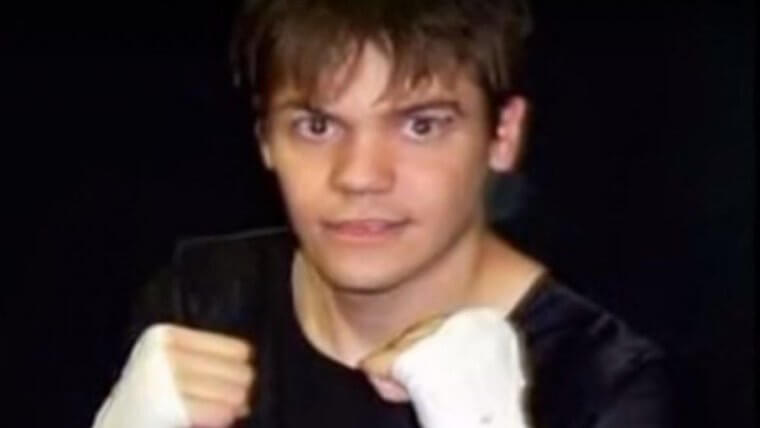 All Out Mayhem held a 10-Bell salute to Quirk at their May 2006 event, marking a year since his passing. Quirk's home promotion of CCW dedicated their event, WrestleJam 2, in Quirk's memory. This included a memorial service in the ring, with members of the roster sharing memories with the audience. Following the memorial service, the event resumed as usually with the promoter explaining to the audience that "Spider" would have wanted the show to go on.

Eric Denis - Heart Attack
While all the people on this list are sad, with many of them dying before their time, or leaving behind a loving family. Canadian wrestler Eric Denis may just be the most tragic. Not only was Denis a mere 40 years old and in good health, his death left behind 6 children. Before his death, Denis had been wrestling for over 20 years across a swathe of independent promotions. In a report filed by the Independent, Denis' death also wasn't the result of a mistake or a dangerous stunt. During the match in October 2017, Denis suffered a heart attack while in the ring. Despite the best efforts of the medical staff present, they were unable to resuscitate the fallen wrestler and he was pronounced dead on arrival at the hospital.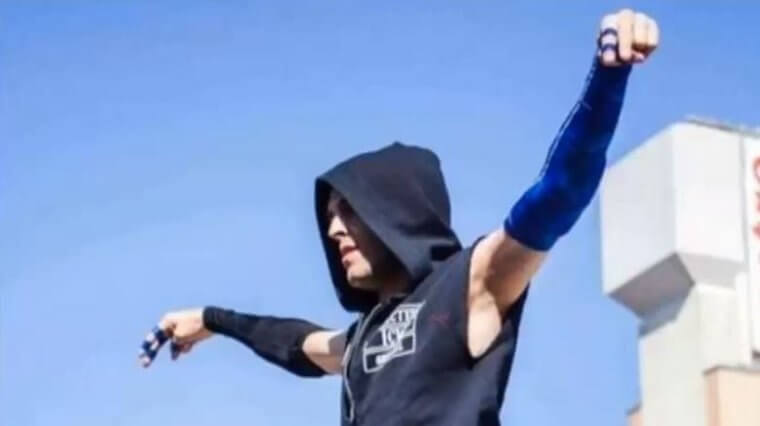 Another reason that Denis' death was particularly tragic, was that the event was a wrestling event for charity. The event was organized by Insane Championship Wrestling to raise money for Crohn's disease patients, according to a report in the Independent. Following his death, ICW held another fight gala in tribute to Denis.

Luther Jacob Goodall - Heart Attack
Luther Jacob Goodall wrestled under the ring name Luther Lindsay between 1953 to 1972. Lindsay wrestled for a variety of promotions, including Vince McMahon Sr's Capitol Wrestling, Stu Hart's Stampede Wrestling as well as a variety of NWA promotions, like NWA Texas and Pacific North West. Lindsay also toured overseas and wrestled in Japan. Of all the people on this list, Lindsay was the only person to manage to win the fight despite his death. Given the era that Lindsay wrestled in, he truly deserves his recognition as a trail brazer for African American wrestlers, as he was described by the Last Word on Pro Wrestling. Lindsay was a pioneering wrestler who was the first African-American wrestler to challenge for the NWA World Heavyweight title.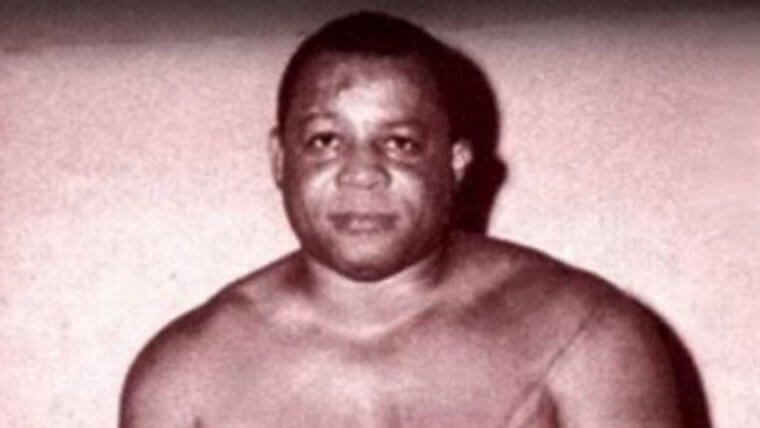 Lindsay was the first African American to wrestle against a white man in the South in the first-ever interracial match, according to the report in Wrestling Scout. This fight took place despite Jim Crow Laws and Segregation being in full effect at the time. Legends like Stu Hart and Lou Thesz consider Lindsay to be one of the finest professional wrestlers of all time, with Thesz listing Lindsay as one of the best 25 wrestlers of all time. Stu Hart, according to his Granddaughter Natalya, carried a photo of  Lindsay in his wallet as Lindsay was the only man to have made Stu submit. Despite the significant challenge of racism Lindsay encountered during his career in professional wrestling, Lindsay broke down barriers that allowed for other African American wrestlers to follow in his footsteps Lindsay's last match came against Bobby Paul on February 21st, 1972. At the end of the match, Lindsay hit Paul with a Diving Belly Flop and covered him for the pin. However, after the match Lindsay was unresponsive and they soon realized that he had suffered a massive heart attack while performing the move and passed away. After his death, both the Pro Wrestling Hall of Fame and the WWE Hall of Fame have inducted Lindsay into their ranks.


Pedro Aguayo Ramirez - Heart Attack/Stroke
On March 21st, 2015, at an event for The Crash Lucha Libre promotion in Tijuana, Mexico professional wrestler El Hijo del Perro Aguayo would die after an unfortunate accident involving WWE legend Rey Mysterio Jr. According to Syracuse.com, Pedro Aguaya Ramirez was participating in a tag team match against Rey Mysterio Jr and Extreme Tiger. Before his death, Mysterio hit Aguayo with a dropkick, sending Aguayo to the ropes and setting up Mysterio's finishing move the 619. As Rey hit his finisher, it was clear that something had gone wrong and the now unconscious Aguayo was rolled out of the ring.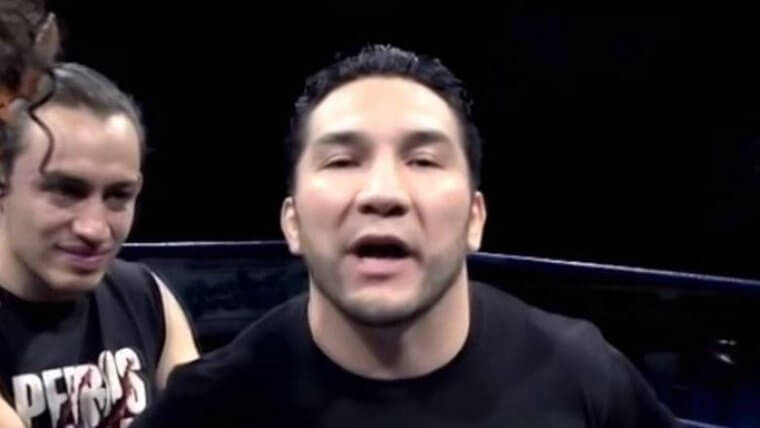 Unfortunately, Aguayo could not be resuscitated and was pronounced dead. It was later revealed that Aguayo had snapped his vertebrae when his head hit the ropes. According to a report in the Los Angeles Times, the broken vertebrae caused Aguayo to have a stroke which led to him suffering a fatal heart attack. Mysterio was incredibly distressed by the event and apologized to Aguayo's friends and family. Aguayo's family forgave Mysterio and absolved him of any responsibility for the incident. They even asked Mysterio to be a pallbearer at Aguayo's funeral.

David Adkisson - Acute Enteritis
David Von Erich was the third son of wrestling patriarch, Fritz Von Erich. David was given the nickname of the "Yellow Rose of Texas" and wrestled in his father's promotion, World Class Championship Wrestling, alongside his brothers Kerry and Kevin. David wrestled for the NWA World Championship against both Ric Flair and Harley Race but was unable to capture the belt at any point in his career. He also teamed up with his brothers to take on another legendary wrestling stable in the Fabulous Freebirds. Outside of Texas, David also wrestled for promotions in Missouri and Florida.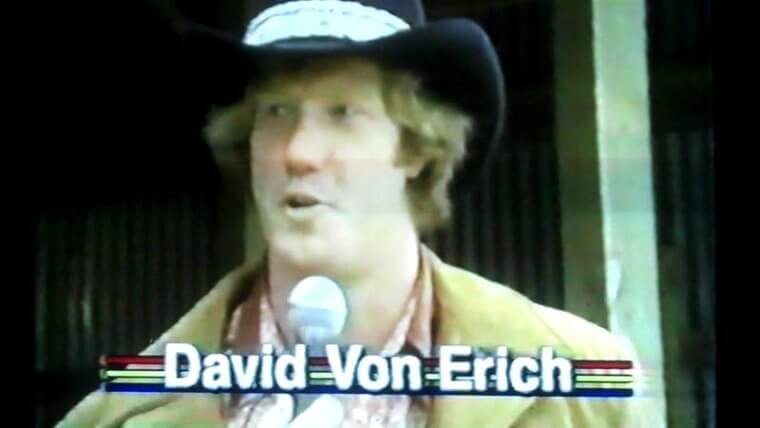 However, while on tour in Japan, David would pass out in his hotel room following a tough match. The official story of his death was that David had died from ruptured intestines as a result of acute enteritis. According to an obituary of David Von Erich, the initial story was that he had suffered the injury following a botched kick to the stomach. However, others in the wrestling industry, such as Ric Flair and Mick Foley, dispute this and claim that David Von Erich died of a drug overdose and fellow wrestler Bruiser Brody flushed the drugs away to avoid embarrassing the Von Erich family. Another theory is that David suffered from a heart attack, which his last surviving brother Kevin and WCCW referee David Manning both believe. David was the first of Von Erich's sons to die after getting into the wrestling industry. He would be followed by his younger brothers Mike, Chris and finally Kerry, all of whom committed suicide due to depression. The infamous deaths resulted in The Curse of the Von Erich family. Fritz's last son, Kevin Von Erich, is still alive and currently lives in Hawaii close to his sons Marshall and Ross are currently signed to Major League Wrestling.