There's no doubt that professional wrestling is a dangerous sport. The days of the gladiator have transformed from a sandy bloodsport to a very physical form of showbiz, and the fandom and money come at the risk of early death. Studies show that wrestlers' mortality rates are higher and their leading cause of death is cardiovascular disease. Here are a few of the world's most famous wrestlers and how they met their fates.
Yokozuna: Pulmonary Edema
Yokozuna, whose real name was Agatupu Rodney Anoaʻi, died at the tender age of just 34 years old. While his weight helped him find immense fame as a wrestler, and even earned him the title of World Wrestling Federation (WWF) champion, it would also be his downfall.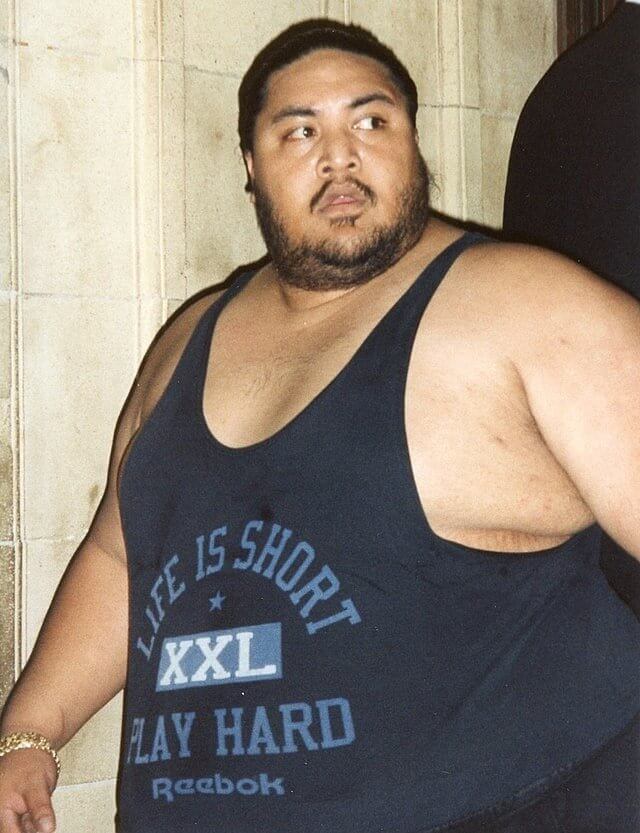 Being several hundred pounds overweight, Yokozuna was a walking health hazard and eventually died of pulmonary edema while on an independent wrestling tour in October 2000. He would be inducted to the WWE Hall of Fame 12 years after his death.
Vader: Pneumonia
Born Leon White in 1955, Vader was the son of a legendary wrestler and had his path marked out for him from the very beginning. While the majority of his wrestling success was found in Japan and World Championship Wrestling (WCW), he also made a name for himself in WWF.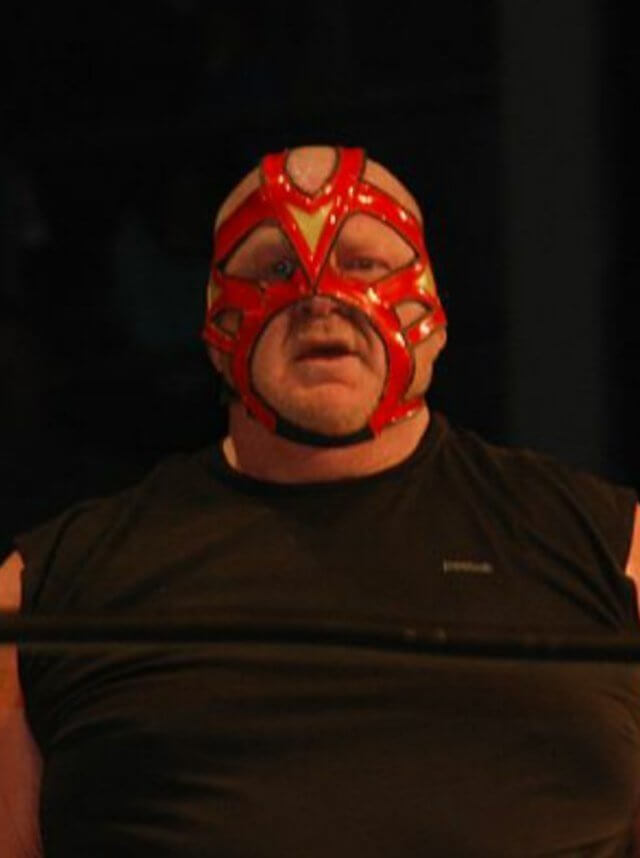 Revered for his large frame and unique agility, Vader was a wrestling star. Yet he had a downfall. For years, Vader struggled with heart issues and underwent open-heart surgery in 2018. The need for a second surgery was combined with pneumonia and Vader simply didn't have the stamina to fight his health issues. He passed away in June 2018, at the age of 63.
The Ultimate Warrior: Heart Attack
The Ultimate Warrior, whose real name was James Hellwig, was an icon throughout the '80s and early '90s in the WWF scene. He was frequently seen alongside Hogan and Savage, weaving captivating storylines with his painted face and high-energy entrances. In April 2014, The Ultimate Warrior stepped up to give a speech on Raw, and it would be his final appearance.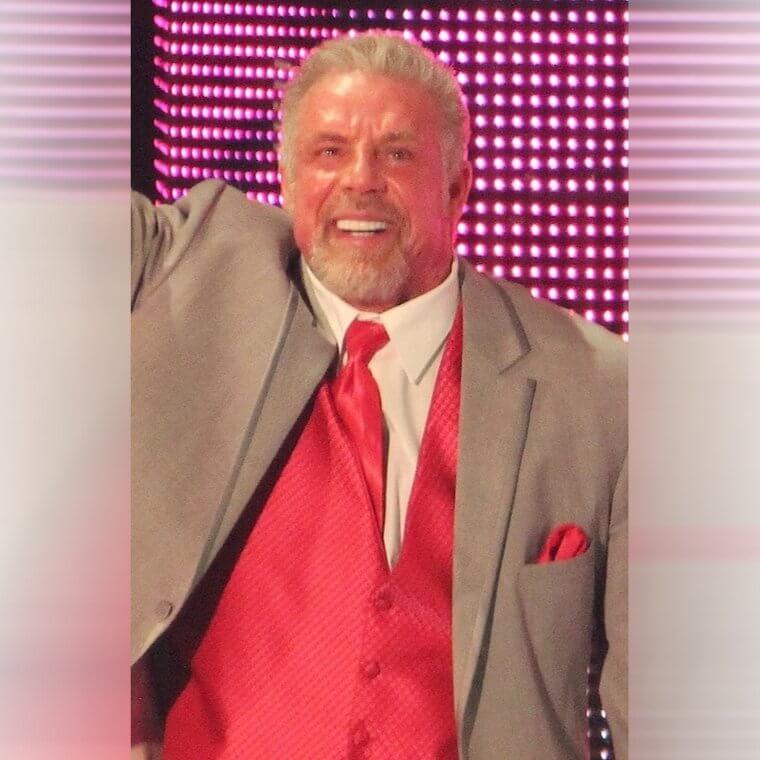 The Ultimate Warrior had just been inducted into the WWE Hall of Fame when he suffered a heart attack while walking his wife to the car. The wrestling star was only 54 years old when he died at the hands of atherosclerotic cardiovascular disease.
The Sheik: Heart Failure
Not all wrestlers were fan favorites. Some were hated as villains, including the Sheik. Born Ed Farhat, the Sheik would frequently draw blood from his opponents and even bring fire into his act. He thrived during the Golden Age of Wrestling and quickly earned a reputation for being bloody and brutal while portraying the stereotypical image of a wealthy Arab.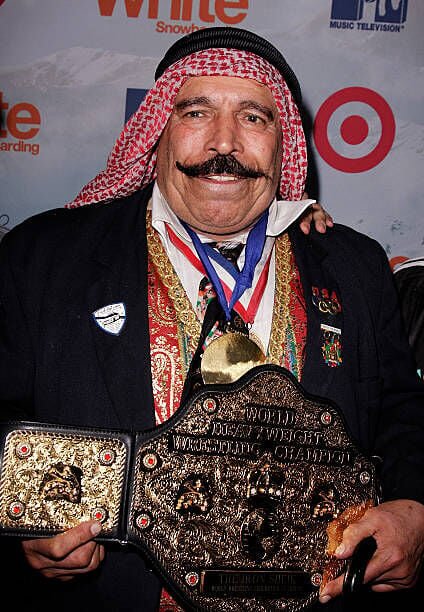 Known as a wild man, the Sheik would regularly use dirty tactics on his opponents (and enrage wrestling fans in the process). Yet despite his unsavory behavior, he managed to live a long life, dying at the ripe old age of 76 from heart failure.
Road Warrior Animal: Heart Attack
Joseph Laurinaitis earned the name of Road Warrior Animal when he combined his efforts with Michael Hegstrand to become one of the most formidable duos on the wrestling scene. The pair broke records for their performance and earned a pretty penny for their efforts.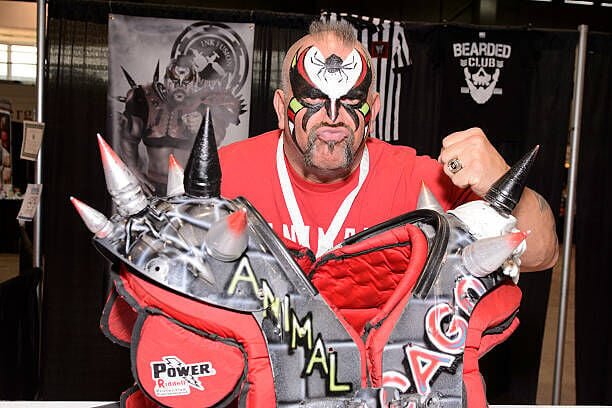 Their wrestling journey was marked by a few injuries and recovery periods, but they always returned to action. They eventually bowed out gracefully after losing a come-back for the WCW World Tag Team Championship. Then, in September 2020, news broke that Road Warrior Animal Death had passed away from a sudden heart attack. The wrestling icon was only 60 years old at the time.
Rowdy Roddy Piper: Heart Attack
There wasn't a dry eye in the room when news spread of Roddy Piper's death. Roddy Piper's name was synonymous with the likes of Randy Savage and Hulk Hogan, and his skills on the microphone will never be forgotten. After winning his first championship title in 1976, he went on to find success in wrestling - despite a series of injuries causing irreversible damage.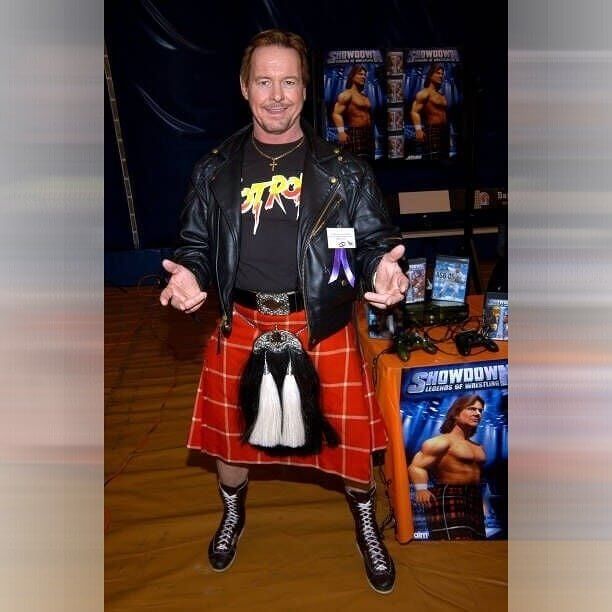 The wrestling icon was 61 years old when he died in his sleep in 2015. The coroner reported that he had died from a heart attack that had been brought on by a blood clot. Just like that, the world lost a legend.
Hope/Sara Lee: Unknown
A champion in women's professional wrestling, Sara Lee was the female winner of the sixth season of the WWE competition Tough Enough in 2015. She seemed to have been battling some health problems as alluded to by her final Instagram post.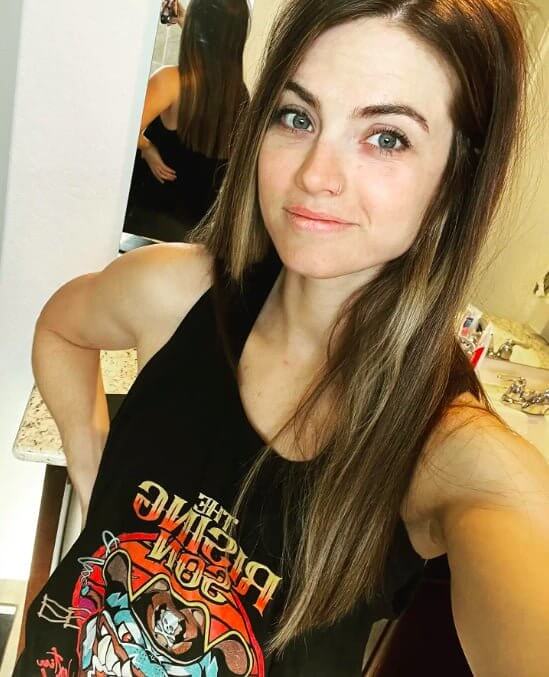 On October 5, 2022, at only 30 years old, Sara Lee passed away. The WWE superstar's mother posted a message on Facebook in which she announced the sad passing of her daughter. "It is with great sorrow that we share the news that our Sara Weston has gone to be with Jesus," the statement read. While we all grieve her mysterious passing, she leaves behind three children and her husband. 
Randy Savage: Heart Disease
Randy Savage is loved as one of the wrestling greats and was incomparably charismatic in the ring, earning his nickname "Macho Man". Throughout his career, Randy Savage was unstoppable, winning over 20 titles during his 30-year-long career in wrestling. Yet it was a car ride with his wife that cost him his life.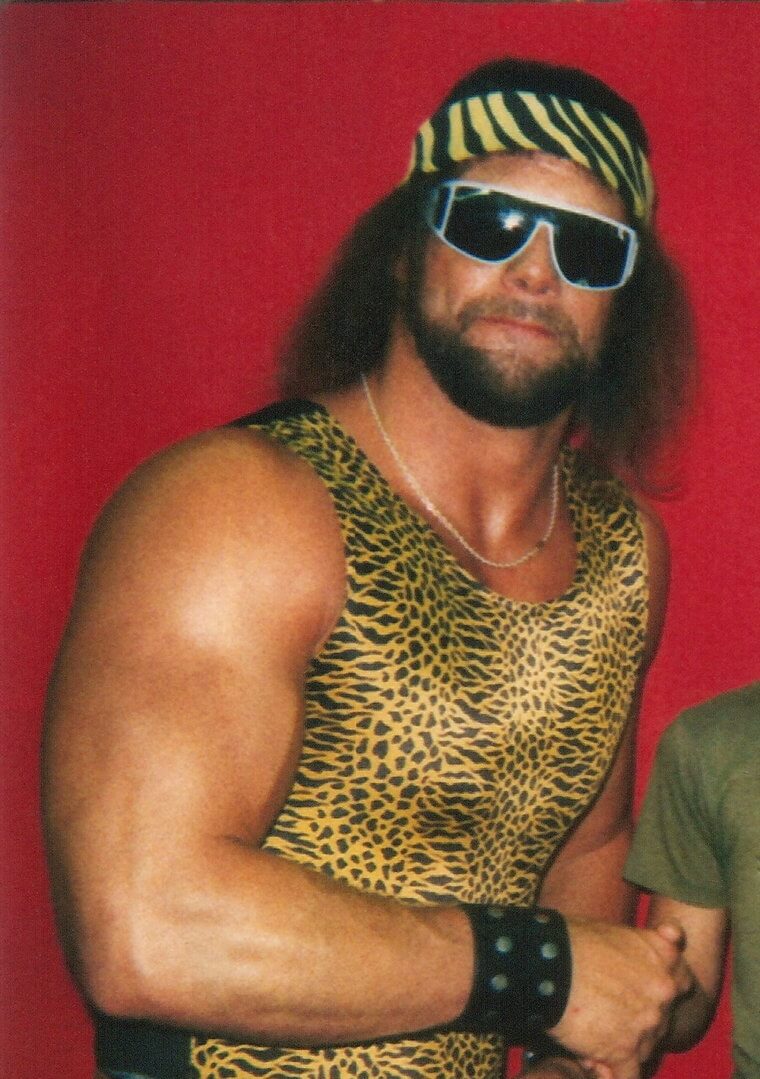 While driving his Jeep Wrangler, Randy Savage suffered heart failure and became unresponsive behind the wheel. With his foot on the gas, the car lost control and crashed head-on into a tree. At the time, he was only 58 years old and his tragic death came as an absolute shock.
Scott Hall: 3 Heart Attacks
Scott Hall, "The Bad Guy," passed away on March 14, 2022, and fans all around the world are left devastated and in mourning of one of the most iconic performers in WWE history.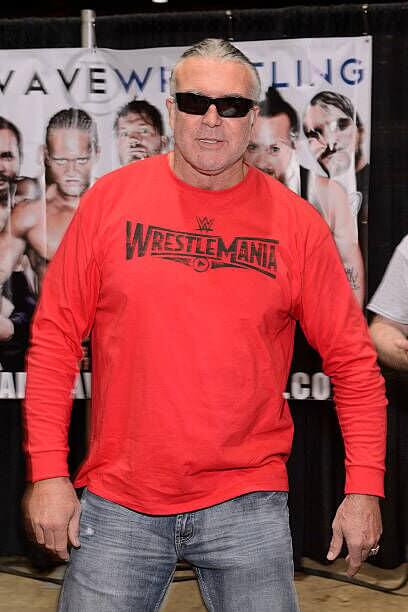 Following complications o hip replacement surgery, Hall was put on life support and his heart couldn't go on anymore after suffering three serious heart attacks. Hall will be remembered for being a founding member of the New World Order (nWo), his historic WrestleMania performances, winning the WWF Intercontinental title four times, and being a two-time WWE Hall of Fame inductee.
Owen Hart: Blunt Force Trauma
Everyone knows that wrestling is largely a performance art. However, one of Owen Hart's stunts would cost him his life. The young wrestler's death at 34 years old remains one of the largest disgraces in the wrestling world and caused immediate controversy.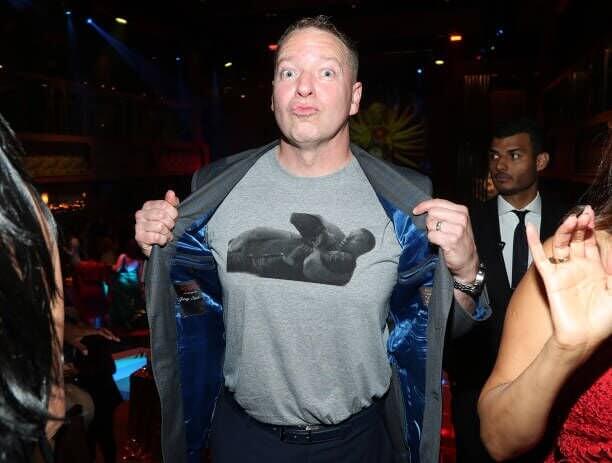 Before his death, Owen earned various championship titles including the WWF World Tag Team Championship and WWF Intercontinental Championship. Then, his scheduled face-off with The Godfather was scripted. Although Owen Hart had performed a similar stunt with a quick-release mechanism, the system failed on the day and the wrestler fell 78 feet to his death. Even more shocking is that the show continued after he was brought to the hospital.
Paul Bearer: Atrial Fibrilation
Paul Bearer, whose real name was William Moody, took on the role of being the manager for the Undertaker. His charisma found him becoming one of the most recognized wrestling managers in the WWE, playing a part that came eerily close to death. And then he died himself, at the young age of 58 years old.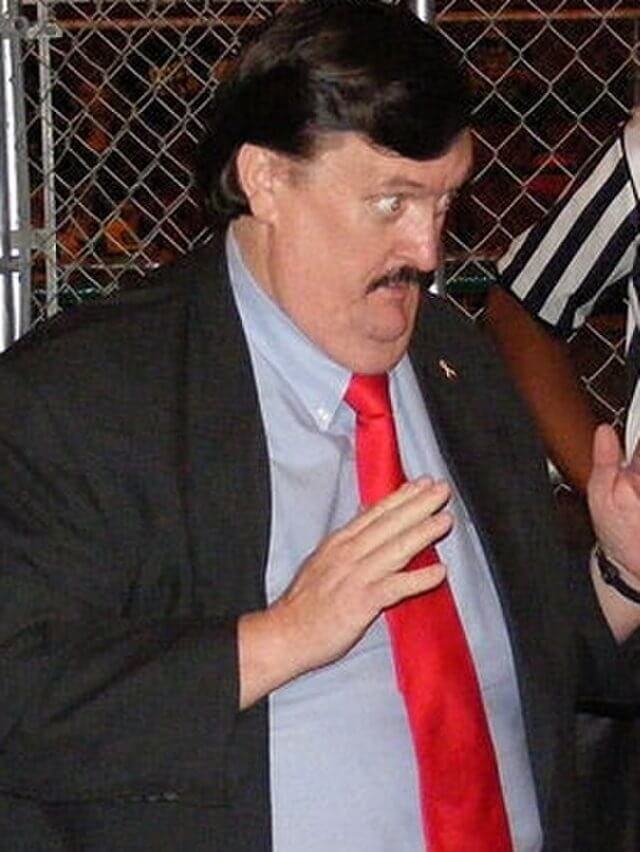 Various media reports say that Paul Bearer died of a heart attack, but his son offered up a different explanation, saying, "He died of A-fib. He had a booking in Chicago, forgot to bring a jacket, got sick, and was put into the hospital three days after returning home." While being treated for a blood clot, he developed atrial fibrillation, which lead to fatal heart complications. To honor the fallen entertainer, a public wake was held for family and fans.
Miss Elizabeth: Acute Toxicity
Miss Elizabeth's death came too soon, disrupting the lives of wrestling fans around the world. Dubbed as the "First Lady of Wrestling", Miss Elizabeth was the valet to Randy Savage and later became scandalously involved with Lex Luger. The pair were having an affair when Lex called 911 in 2003 to report that Miss Elizabeth wasn't breathing.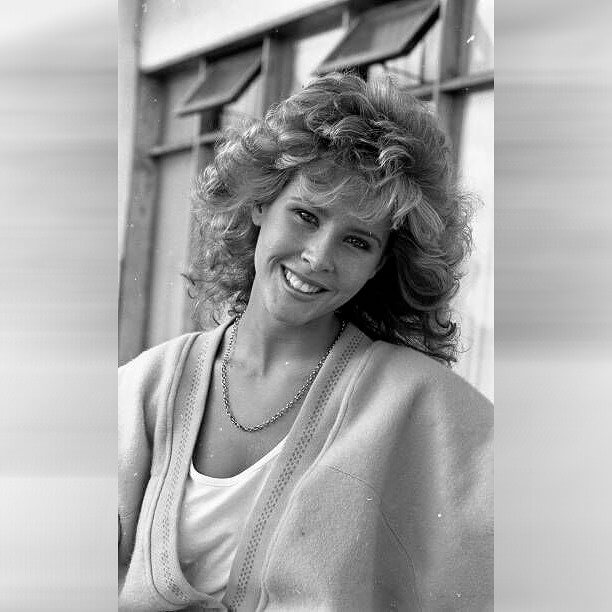 Despite her gentle appearance on screen, Miss Elizabeth led a violent life and it spiraled out of control. An investigation into the death of the star revealed that she had died from toxicity caused by a drug overdose and vodka. Miss Elizabeth will always be remembered for the better times in the ring.
Mae Young: Natural Causes
Some wrestlers simply refuse to give up the fight, and Mae Young was one of them! Only kicking the bucket at the ripe old age of 90 years old, Mae Young died from natural causes and left behind a reputation as being one of the fiercest competitors. She is also responsible for blazing a trail for women in the wrestling world.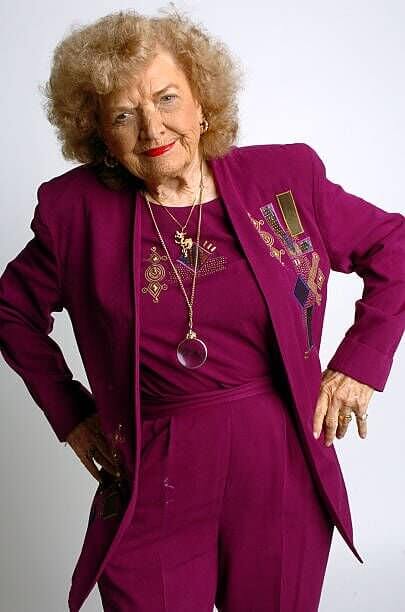 The superstar achieved great things during her wrestling career, including winning the NWA US Women's championship and the NWA Women's World Tag Team Championship. Unable to say goodbye to wrestling, Mae continued to make occasional WWE appearances during her 70s. Sadly, Mae's health started to deteriorate and she was eventually hospitalized due to poor health. Shortly after her release, she quietly passed away in her South Carolina home.
Mad Dog Vachon: Natural Causes
Mae Young wasn't the only wrestler to live until old age. Mad Dog Vachon also pushed the mark before dying peacefully in his sleep at the age of 84 years old. Born as Joseph Maurice Régis Vachon in 1929, the wrestler earned his nickname during a particularly violent match in 1962 - and it stuck!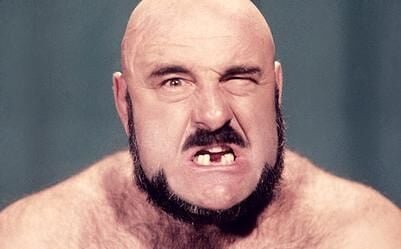 Mad Dog Vachon reached the pinnacle of his career in the '70s and '80s during which time his name was loud and proud in the AWA. In honor of his performances, the wrestling icon was inducted into the WWE Hall of Fame in 2010. Sadly, he passed away three years later.
Killer Kowalski: Heart Attack
Unlike some of the fan favorites who were adored by the crowd, Killer Kowalski was cast as a villain in the ring, and he did a brilliant job! Born as Wladek Kowalski, the wrestling anti-star played a critical role in hyping up the storyline of each performance, bringing moments of drama and excitement into the ring.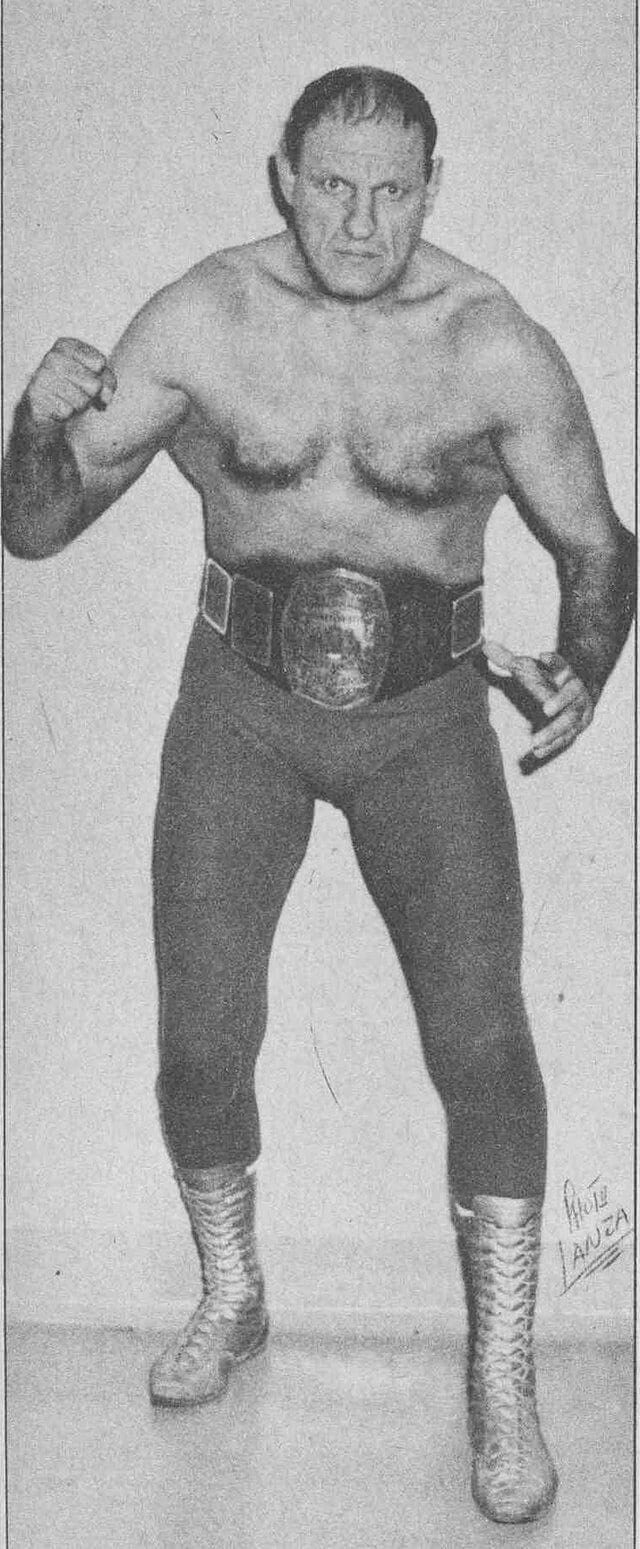 After retiring from WWF in 1977, Killer Kowalski continued his wrestling journey, opening up a school for professional wrestling in Massachusetts. For many years, he was active in his calling until health issues caught up with him. While recovering from a knee injury, Killer Kowalski suffered a heart attack and passed away at 81 years old.
Jimmy "Superfly" Snuka: Stomach Cancer
Jimmy "Superfly" Snuka lived a wild and crazy life as a wrestling star. After winning various titles in the NWA promotion and leading a successful career in WWF, Jimmy Snuka earned his reputation as a wrestling icon. Unfortunately, his behavior out of the ring was dubious, filled with alcohol abuse, steroids, and cocaine. He also made headlines following his connection to the death of his former mistress, Nancy Argentino.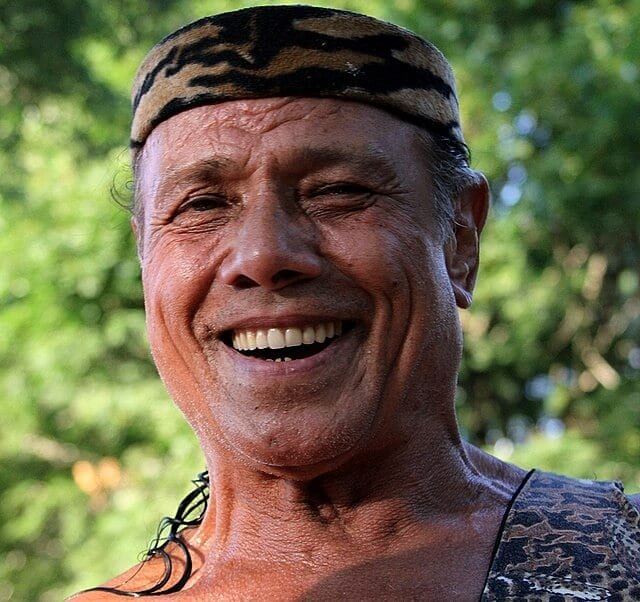 Eventually, his reckless life caught up with the notorious wrestler and he started to struggle with stomach cancer and severe dementia in his old age. Jimmy Snuka succumbed to his health problems and passed away at the age of 73, leaving behind a dubious legacy.
Hana Kimura: Hydrogen Sulfide Ingestion
Hana Kimura was on the path to monumental success when she took her own life at the fragile age of 22 years old. All eyes were on Hana as she entered the women's wrestling scene, captivating the crowd and taking part in various worldwide promotions. Then, she made the decision to star in the reality show Terrace House.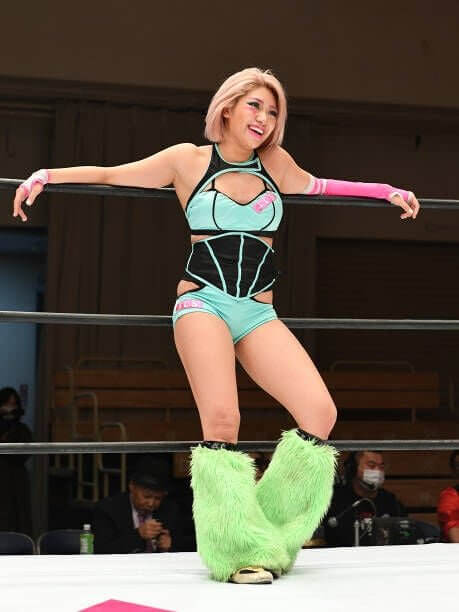 While her appearance on the reality show catapulted her fame, it also opened the door to critical reviews and intense cyberbullying. One particular scene on the show prompted a backlash on social media and Hana fell victim to a barrage of hurtful messages. Many believe that Hana was already suffering from depression at the time and the influx of criticism pushed her over the edge, causing her to commit suicide. On that day, the world lost a rising star.
Fabulous Moolah: Unknown
Fabulous Moolah dominated the wrestling scene for more than three decades, earning herself the honor of being the longest championship titleholder in the history of wrestling. After taking a break from the ring, Fabulous Moolah decided to return to her happy place and have another go at professional wrestling. However, she wasn't a spring chicken anymore and she started to experience dizziness while training. A heart rate monitor revealed that she suffered from a clogged artery and had a serious case of viral pneumonia.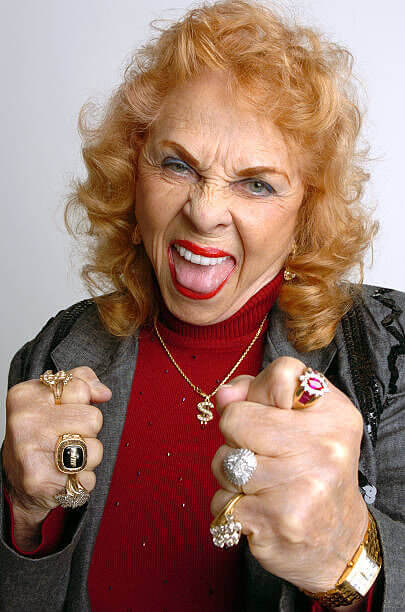 The wrestling star's condition declined at a rapid rate and she experienced a series of health tragedies. When she was 84 years old, Fabulous Moolah underwent treatment for shoulder surgery but didn't recover and sadly passed away. No definitive cause of death was announced and her daughter has chosen not to have an autopsy done. So, the mystery prevails.
Eddie Guerrero: Heart Disease
Eddie Guerrero was born into a wrestling family and started to build a name for himself in the early '90s while fighting on the New Japan Pro Wrestling circuit. But this was just the tip of the iceberg and Eddie would also find success with the WCW. He was allegedly lined up to take the title from Batista, but his life (and career) was tragically cut short.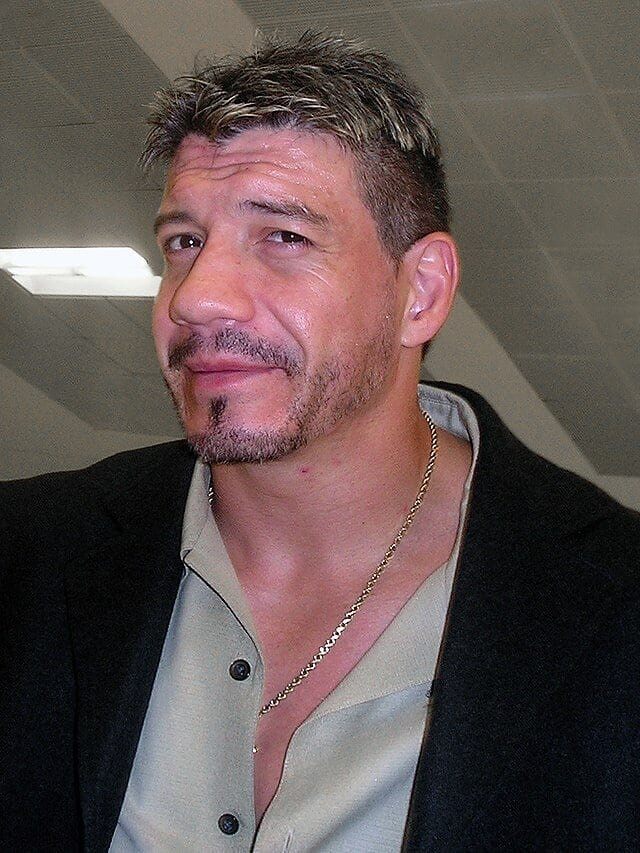 Eddie was only 38 years old when he was found unconscious on the floor of his hotel room with a toothbrush in his mouth. Attempts to revive him failed. When news spread of his death, many speculated that he died of a drug overdose, despite having overcome his drug and alcohol addictions. Sadly, his previous abuse of substances put a strain on his heart and he ultimately died of acute heart failure related to arteriosclerotic heart disease.
Dusty Rhodes: Stomach Cancer
Dusty Rhodes was loved by wrestling fans around the world. His storyline pivoted around the American Dream, inspired by his common physique and humble background. Yet he was a captivating wrestler and was known as the wrestling hero for the everyday man. Easily identifiable by his polka-dot getup, Dusty Rhodes won the crowd's heart and ignited great mourning when he died at 69 years old.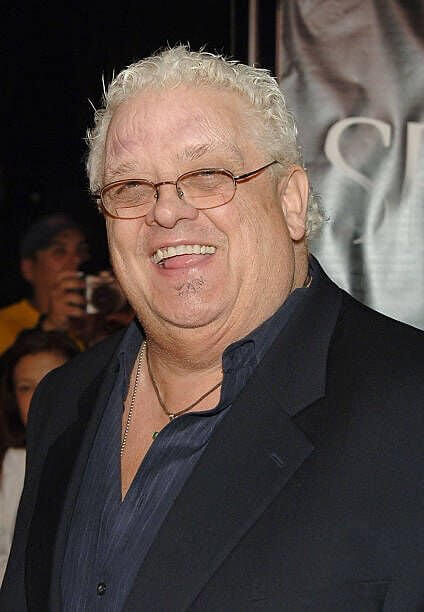 Dusty Rhodes was no stranger to health problems and his immense weight introduced various challenges. After a sudden fall, Dusty Rhodes was rushed to the hospital where he experienced multiple medical complications, despite being under professional care. Sadly, he wasn't able to win this fight and the ultimate cause of death was determined to be stomach cancer.
Chyna: Overdose
Joanie Laurer entered the wrestling world and became famous using the name stage name "Chyna". During her wrestling career, Chyna was a prominent player in WWE during the late '90s, becoming the first woman to ever hold the WWE Intercontinental Championship (among other records). Yet Chyna wasn't without her demons.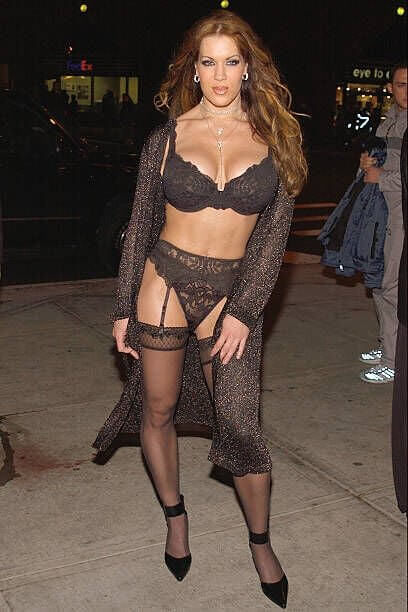 In 2016, Chyna was found dead in her home after her manager grew concerned about not hearing from her. Police confirmed that Chyna had died one or two days prior and her autopsy revealed a concoction of pain killers, sleeping medication, and alcohol. Despite dying due to overdose, it was confirmed that it wasn't intentional. The world mourned the loss of the 46-year-old icon who broke the stereotype of women in the ring.
Crash Holly: Overdose
Unlike other wrestlers who won titles and defeated villains, Crash Holly was best known for providing comic relief in the ring. Born as Michael Lockwood, Crash Holly enjoyed a short career in the WWF despite only weighing 212 pounds and reaching 5 foot 11 inches in height. In fact, his small size added to his character. But the humor was only in the ring and his private life was a lot more tragic.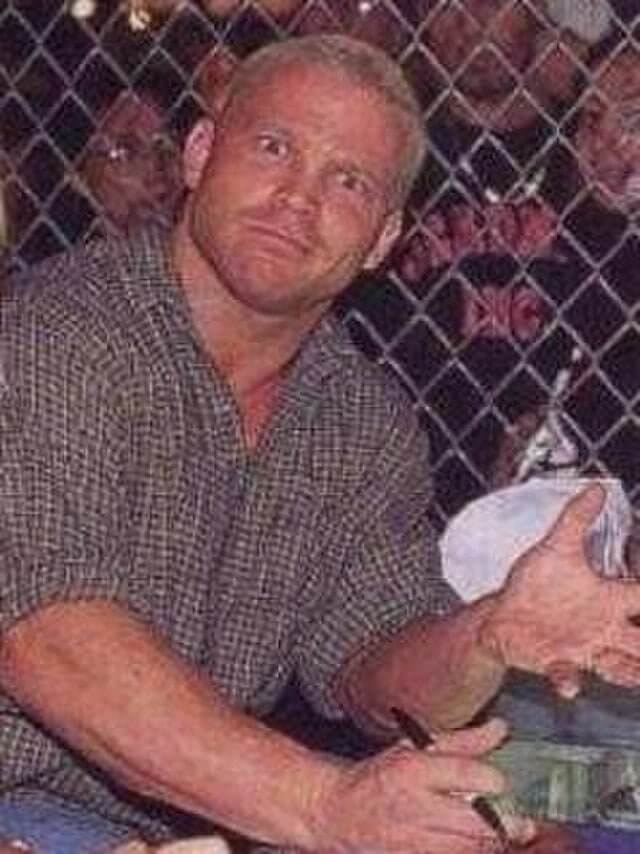 Crash Holly was spending the night at a friend and fellow wrestler's home when he was found dead. Surrounding him were several empty bottles of pills and alcohol, as well as a puddle of vomit. Police confirmed that the young wrestler had died at 32 years of age. The final cause was suicide through deliberate overdose and asphyxiation.
Chris Benoit: Hanging
Of all wrestling scandals, Chris Benoit's death is arguably the most outrageous. The tainted star's career expanded over decades and he found immense fame in the WCW and WWF, but then he shattered the illusion of stardom with a series of tragic events. The wrestling icon died by suicide at the age of 40, but he didn't go down alone.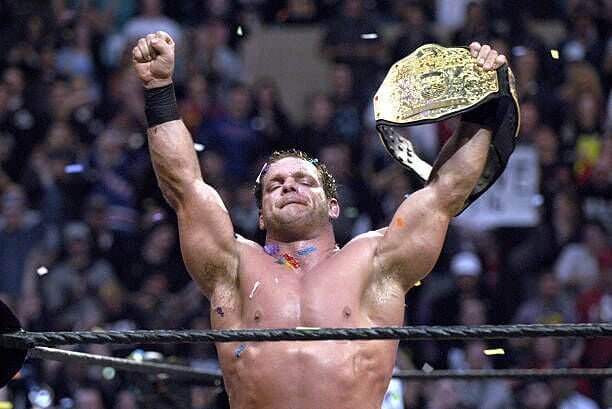 Chris Benoit was married to his second wife, Nancy, who was also involved in the wrestling world. Their relationship was punctuated by domestic abuse and one day, the violence escalated to an uncontrollable point. Chris fell off the radar after he missed commitments and told the WWE officials that his wife and son had food poisoning. Following up, police discovered Nancy bound and strangled and little Daniel dead in his bed. Chris had hung himself from a weight machine. The murder-suicide scene left the world shocked.
Brodie Lee: Lung Disease
Known to his family as Jonathon Huber, Brodie Lee portrayed a brutal and cunning villain in WWE and other wrestling promotions. His bold and powerful personality solidified his character as an icon and the star shone incredibly bright until his light was snuffed out at the age of 41.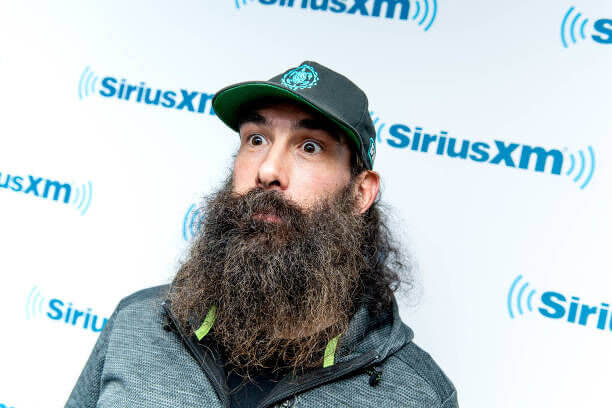 Initially, the exact cause of Brodie's death was blurry, but it was later confirmed that the legendary wrestler was battling a lung problem. Despite desperate attempts at treatment, he sadly passed away. An official report later confirmed that his death was due to idiopathic pulmonary fibrosis. Essentially, Brodie Lee died from chronic, progressive lung disease. Tributes poured in after his death, honoring his skills inside the ring and his strong character out of the ring.
Bruiser Brody: Stabbing
Considering the violence that occurs within the ring, you'd think that professional wrestlers would be safe from danger in the real world. Sadly, this isn't always the case. Bruiser Brody was a much-loved wrestler throughout the '80s, showcasing innovative wrestling techniques and a nuanced, rough fighting style. Crowds adored watching Bruiser Brody on various circuits until his career was shockingly cut short.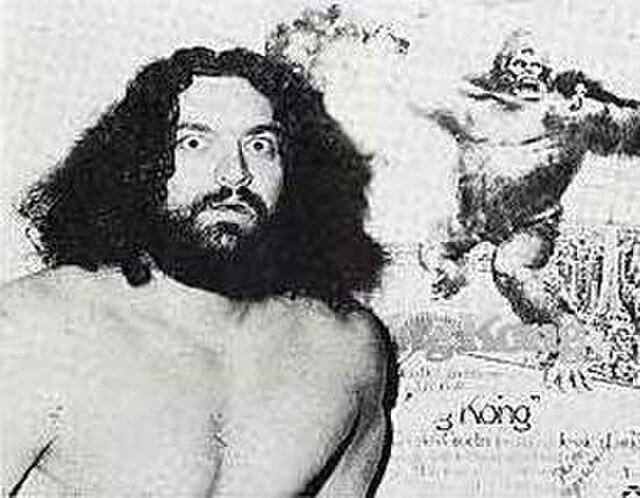 Bruiser Brody was only 42 years old when he was stabbed to death backstage during a show in Puerto Rico. Reports indicated that Bruiser Brody went backstage to "discuss business" with a local wrestler known as "Invader 1" when a deathly altercation occurred. "Invader 1", better known as José González, was acquitted by a jury who ruled he had killed Brody in self-defense, To this day, Bruiser Brody's death remains highly controversial (and heartbreaking).
Andy Kaufman: Lung Cancer
Andy Kaufman was not your average wrestler. Instead, he was loved as a comedian and performance artist, adding to his character as a professional wrestler. The quirky wrestler was a self-proclaimed "Intergender Champion" and found fame through his feud with Jerry "The King" Lawler in the Championship Wrestling Association (CWA). Yet despite his high hopes, Andy Kaufman would die at the age of 35 due to lung cancer.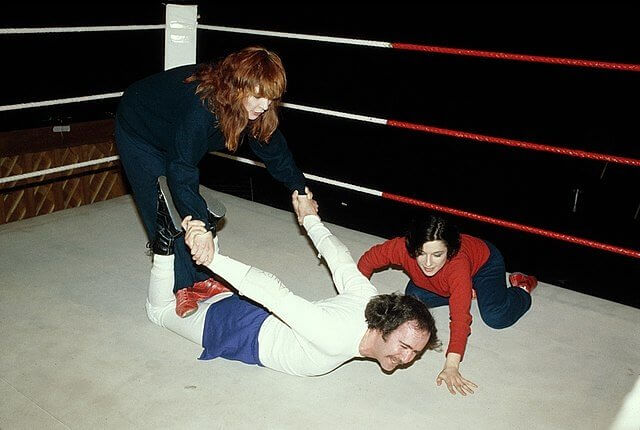 By the time Andy's wrestling-centric film My Breakfast with Blassie was released, his health was already on the rocks. Prompted by family to visit the doctor, Andy was diagnosed with lung cancer and no amount of alternative medicine could save him.
Andre the Giant: Heart Failure
While Crash Holly was known for his small stature, Andre the Giant was known for his Hulk-like shape. Due to his large size, Andre Rene Roussinoff quickly found success under the wrestling stage name "Andre the Giant". The huge wrestler was dubbed "the 8th Wonder of the World" as he bulldozed his way through the WWF.  However, the reason for his large size would also be the ultimate cause of his death.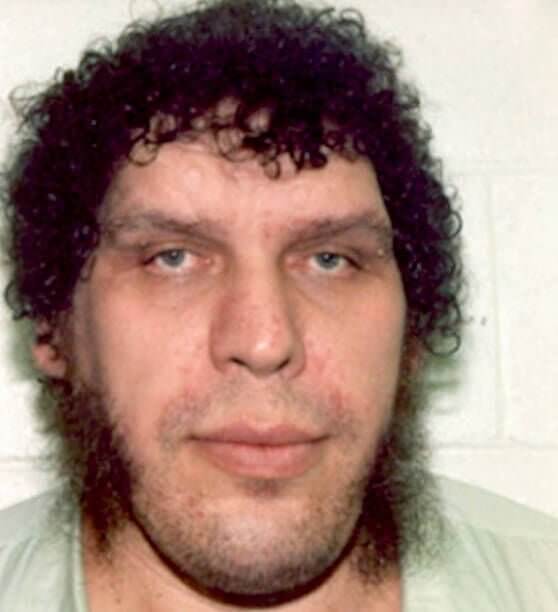 Andre was diagnosed with acromegaly, in addition to his previously diagnosed condition of gigantism. Both of these conditions are the result of an excessive growth hormone and the wrestler's affection for food and alcohol only worsened his situation. Despite an attempt to drain fluid to release the pressure on his heart, Andre the Giant fell victim to heart failure and died in his sleep at the age of 46 years old. The notorious wrestler was inducted into the WWF Hall of Fame later that year.