The wrestling business brings constant traveling and permanent physical ailments while touring the country and performing in front of thousands of fans. It's even more of a tough time as wrestlers are away from friends and family at home too. There's no surprise that many seek a little TLC to get by each day, but not everyone sticks to the rules and many marriages and relationships are left in tatters. Here are 25 wrestling relationship scandals.
Seth Rollins & Zahra Schreiber
All eyes were on Seth Rollins when he first moved up to the WWE's main roster, and not for the greatest of reasons. At the time, he was in a relationship with Leighla Schultz, in fact, she was his fiancé, but that wouldn't stop Rollins from playing away from home. Not only was the news of Seth's misbehavior a shocker to many, but the way the world was informed was unforgettable too.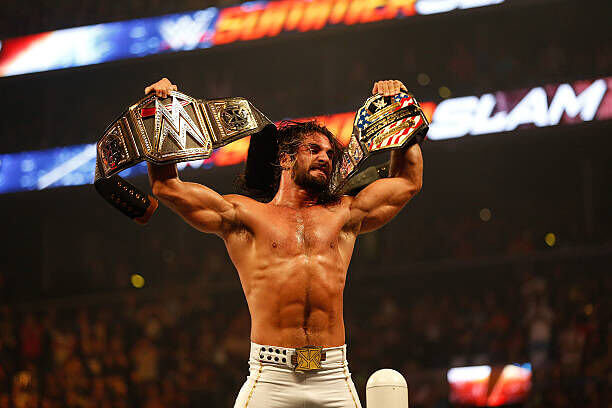 It was Schultz that told the world of the affair, and she did so by using Seth's phone to post nude pictures of both Seth and then-NXT prospect Zahra Schreiber onto his social media timeline. Rollins issued the typical public apology, and his push in WWE wasn't affected in the slightest. In fact, just a few months later, Seth stole the night, and the title, at WrestleMania against Roman Reigns and Brock Lesnar.
Edge & Lita
No other scandal caused as much fan backlash as Edge stealing Lita from Matt Hardy in 2005. After Hardy understandably lost his cool discovering his girlfriend was seeing his close "friend", he took to the internet and began to tell it how it was. WWE didn't appreciate that and Hardy was let go for "unprofessional conduct." This, however, didn't make the problem go away for WWE…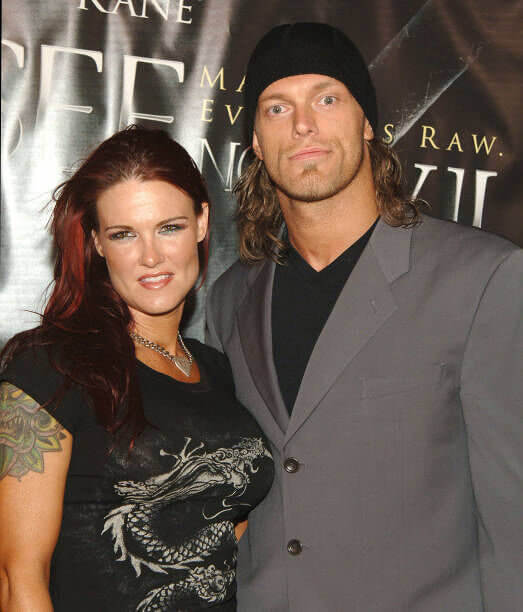 Every other time something like this had happened, there was no internet to fan the flames of truth far and wide. By the time a scandal was outed, everyone had cooled down or been silenced; this wouldn't be the case with Hardy. Fans relentlessly chanted "You screwed Matt!" and "We want Matt" in order to disrupt the live TV shows, and they got what they demanded. Hardy returned to feud with Edge and the two made up years later.
CM Punk & Traci Brooks
CM Punk has been referred to as the "savior of pro-wrestling" by many people, and at multiple periods in time. If one was to study all they could from him regarding his craft, they'd learn many great things. However, if Punk started trying to give relationship advice, maybe it'd be best to tell him to go to sleep. Punk had a bit of a reputation for being familiar with a lot of the ladies in wrestling, perhaps too many.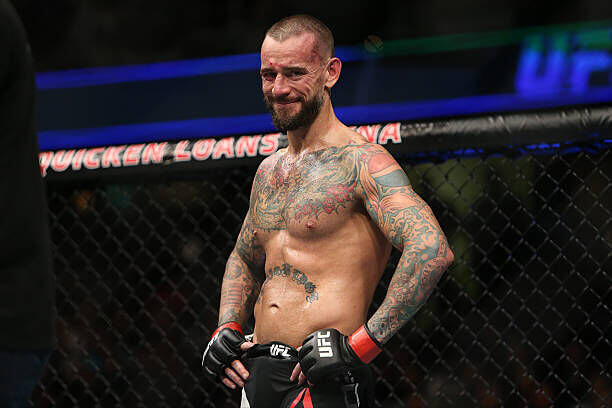 Punk and Daffney were the hottest wrestling couple on the independents at one point, both working for Ring of Honor. When Daffney was signed to OVW, that created an opportunity for Punk to spend a lot of time with Traci Brooks. There was heavy speculation that they were secretly an item, and that Daffney was pushed out of Ring of Honor to save Punk some hassle.

CM Punk & AJ Lee
That wouldn't be the first time CM Punk did something to get him on our list. When AJ Lee first signed to WWE's developmental program, she was in a relationship with Trent Barreta. They'd both get called up to the main roster, but Lee was pushed much harder than Trent was, and their relationship would come to an abrupt end. The next thing to come out of the blue was that Lee and Punk became an item, and then Trent was released from the company.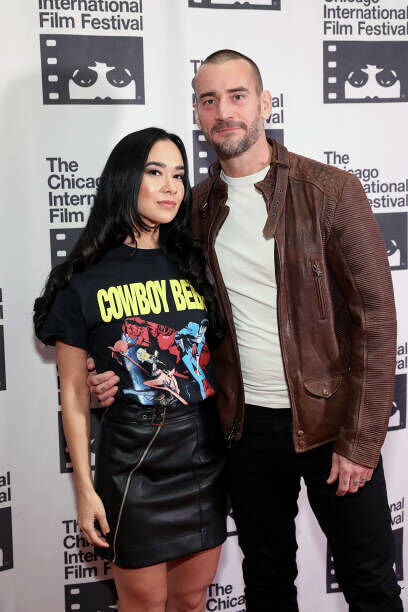 The theory is that this was done to avoid any drama for Punk and Lee that may potentially follow. However, that may make things a bit awkward now that both Punk and Trent work for AEW. Hopefully, enough time has passed for them to bury the hatchet, especially since Punk and Lee have been married since 2014.

Robbie E & Brooke Adams
Robbie E's persona in TNA/Impact Wrestling has always been that of an utter weasel, and perhaps it's not so much of a character he puts on, but just a case of real-life caught on film. Either way, Robbie started seeing a co-worker at TNA/Impact, wrestler and model Brooke Adams. Oh yeah, did we mention Robbie was married at the time? Nor did he, or at least he didn't seem to care.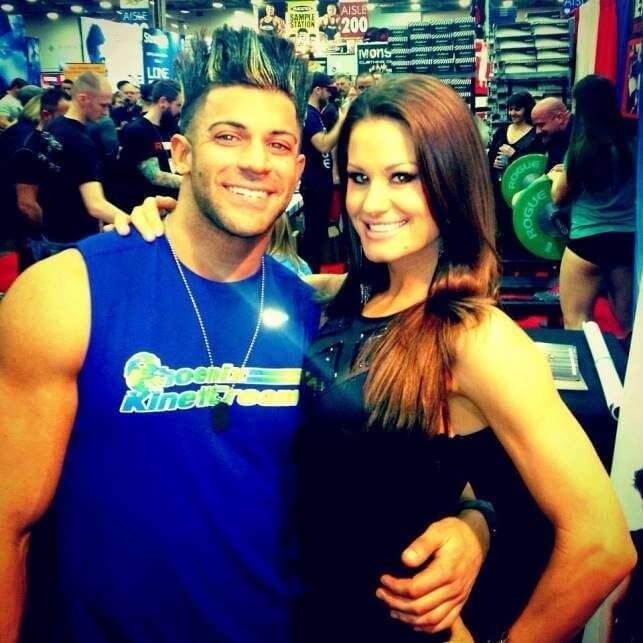 Once his wife found out, she took to social media and kicked off about it. She divorced Robbie and that allowed his relationship with Brooke to go public. They appeared on CBS' reality TV show The Amazing Race together and came in fourth overall. Afterward, Robbie and Brooke called it a day and went their separate ways; Robbie returned to re-marry his ex-wife, and Brooke had two children with trainer Weston Wayne Piper.

Vince McMahon & Everyone
When Vince McMahon first met Linda McMahon, the latter was a young woman who was looking forward to a career in law…specifically trademarking and intellectual property law. This giant coincidence aside, Linda McMahon's career was going to go where Vince wanted it to go, and that happened to be the same destination for their marriage too; under Vince's boot.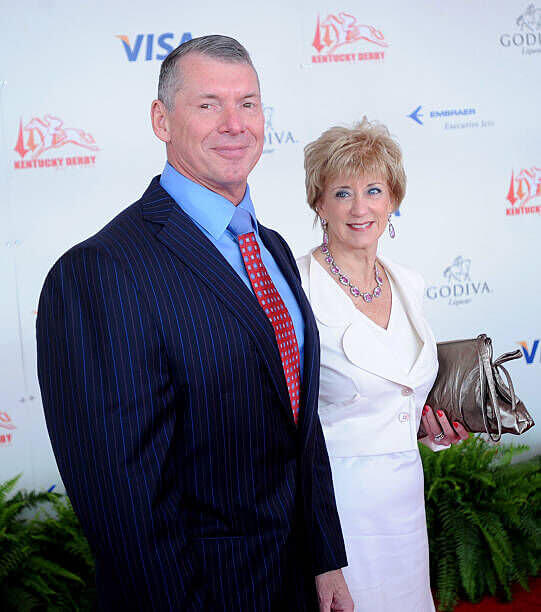 Vince told Playboy magazine himself that he'd had numerous affairs, and that he'd only admitted to the times that he'd been caught. Vince would also ram his tongue down the throat of many desirable young female talents once he had them signed to his company…as part of an on-screen storyline, of course. There was also the 2006 incident in a tanning bar where Vince allegedly lifted up the skirt of, and tried to kiss, a 22-year-old employee after showing her nude pictures of himself on his phone.

Dixie Carter & Younger Talent
Self-proclaimed wrestling promoter and cougar, Dixie Carter, is the daughter of Panda Energy International owners, Robert W. and Janice Carter. In 2002, TNA/Impact Wrestling was having an issue with one of their sources of income, and Dixie was contacted to see if she could help out. She did just that and her parents purchased 71% of the company. This gesture saved the day, but it also created a monster…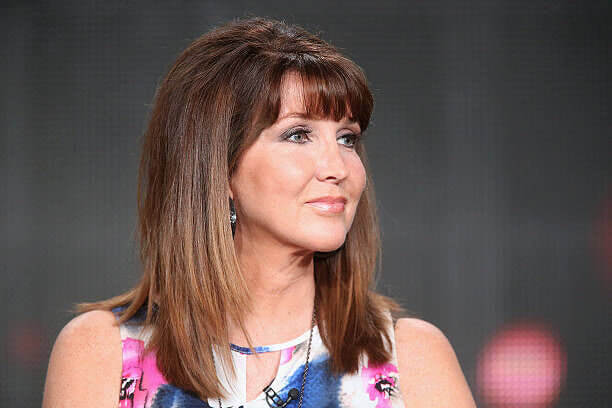 Carter became the president of TNA Entertainment in 2003, and she quickly got too big for her boots. Not only did Carter become a problem for those trying to make good wrestling television, but the fame and power went to her head. It didn't take long for stories to emerge about Dixie being wined and dined in hotels by the talent who wanted to advance their careers…and then disappearing for the night.

Terri Runnels & Shawn Stasiak
Most people recognize Terri Runnels from her portrayal of Marlena alongside Goldust in the mid-late 1990s. Their bizarre on-screen relationship only became less strange when we learned they were actually a couple in real life too. Then the whole thing seemed like the pair were just having a lot of fun. Sadly, their relationship wasn't all laughing and smiling.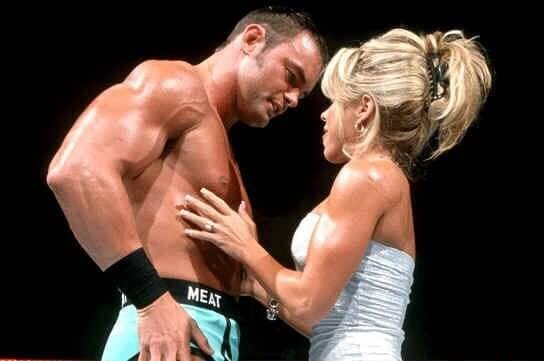 A lot was happening between them behind the scenes; in front of everyone else's eyes, however, the results would be televised. As part of a storyline, Terri had a relationship with a young wrestler called Shawn Stasiak, and the rumors began to emerge. Terri and Shawn spent a lot of time together on and off-screen, leading many to speculate Terri's involvement with Shawn was the reason she and Goldust divorced. Terri and Goldust have a daughter together, which was probably the only reason they've remained semi-civil.

John Cena & Mickie James
John Cena has never shied away from letting people in on his bedroom antics, you've just got to know how to ask! Howard Stern has been known as a Cena-Whisperer, and that's how most of Cena's super-intimate personal life is known. With that said, there are a couple of tidbits that Cena kept to himself, and that he tried to keep as quiet as possible.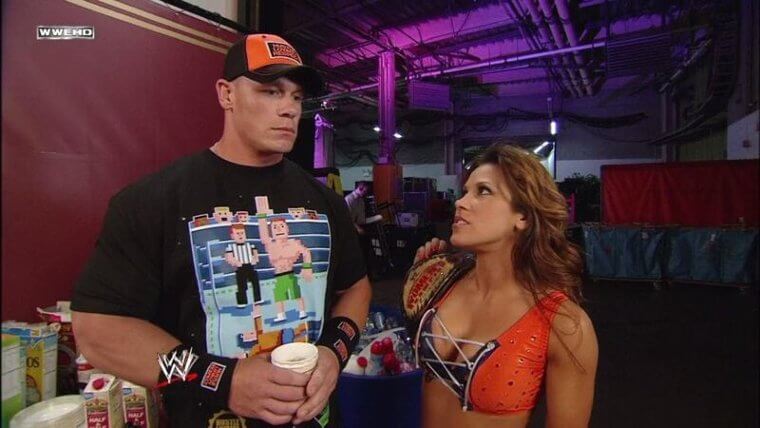 In 2012, Mickie James' ex-boyfriend Kenny Dykstra began ranting on social media about his disliking of John Cena. As well as mentioning times that Cena actively held other people back, he said "... Broke up with her once I found out she was cheating with John. #Rat." He claimed that this is why a storyline between Cena and James emerged, and also why he was let go from the company. In related news, Cena's ex-wife settled outside of court.

John Cena & Victoria
That wasn't the only story to come out of Kenny Dykstra's Twitter feed regarding John Cena. Kenny obviously wasn't a believer in "what happens on the road, stays on the road" and he outed Cena for another relationship that he secretly had. Although this time it wasn't personal to Kenny, and even though it was all the way back in 2002, he felt the record needed to be set straight.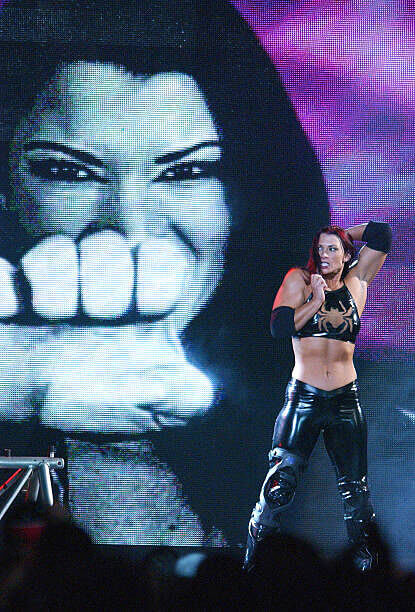 Kenny claimed that Cena targeted married women to get involved with as a powerplay and that one of those women was former WWE Diva Victoria. Victoria was forced to come clean about the affair and admitted it was true as she was temporarily separated from her husband. Cena's "golden boy" public image would once again be protected by WWE, and the matter swept under the rug, never to be mentioned again.

Bubba Ray Dudley & Velvet Sky
TNA/Impact Wrestling has been the home to many a mid-life crisis and example of general scandalous behavior. The story of how Bully Ray, formerly Bubba Ray Dudley, and Velvet Sky got together is no exception to this rule. The ten-year age gap wasn't going to stop Bully Ray from having a go at wooing the fresh-faced Sky, nor was the fact that she wasn't single.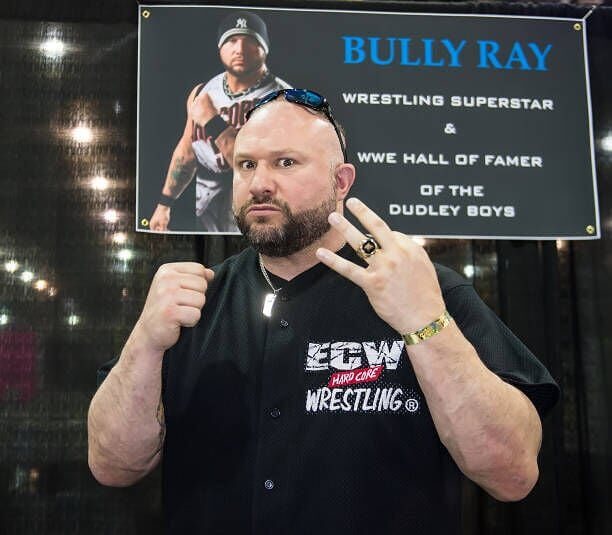 Bully Ray managed to get himself in with people in the promotion's management, and he was being booked favorably as a main eventer. It didn't take a brain surgeon to figure out what was going on when Velvet Sky and Chris Sabin split up not long before Sky announced she had started a relationship with Ray. Sabin then began to fall down the card and into obscurity and even the people on the back row had figured it out.

Melina & Dave Bautista
Melina and John Morrison were not only paired together on television, but they were also a couple in real life. Although this was common knowledge, it didn't stop Melina from shopping around, and apparently, just about everyone knew about it too. Paul London, Brian Kendrick, and Val Venis were the first to say something out loud about the matter, saying that even Morrison knew that Dave Bautista was having his way with Melina.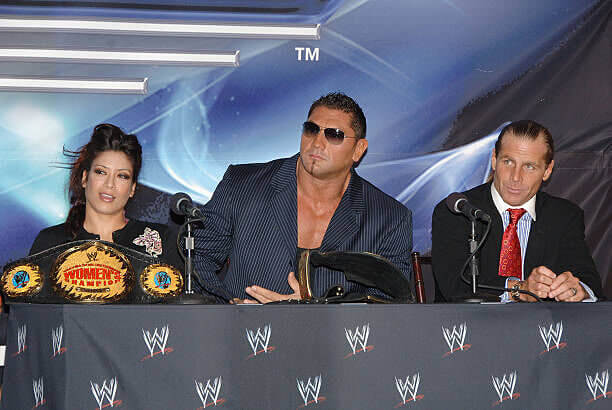 Bautista said in his autobiography that their relationship became physical, but claimed that it wasn't until she was single. Melina took part in an interview with commentating legend Jim Ross, where she downplayed what she had with Bautista to sound like they were just friends. Either way, Melina and Morrison split up, and even Vince McMahon picked a side. McMahon reportedly lost all respect for Morrison because he didn't stand up for himself.

Chris Benoit & Nancy Sullivan
In a case of art imitating real-life, Chris Benoit and Nancy Sullivan met on the set, so to speak. At the time, Nancy was married to Kevin Sullivan for years, and they worked together in, as well as other territories, WCW. Once Benoit and Nancy got together, Sullivan decided his pain would make good television.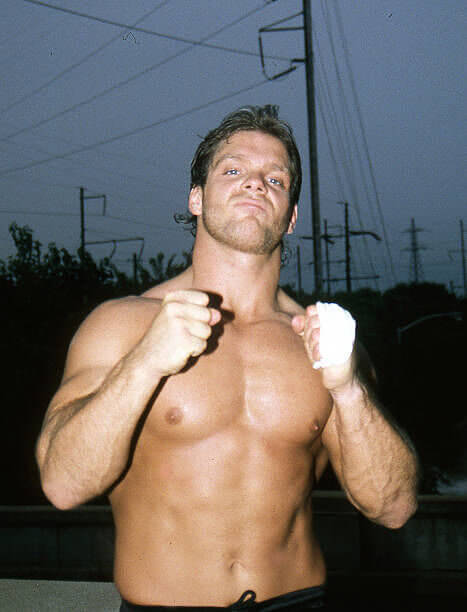 Chris and Kevin feuded in the ring and put on some great matches with a lot of intrigue around them. It was a bit of a strange situation though. The two men were relatively close and had a professional relationship, Benoit was a rising star in the industry and Sullivan was the booker for many years. A lot of people are surprised that there was no outburst of violence or drama around the matter, maybe Sullivan vented all his frustrations indirectly as part of the feud.

Jeff Jarrett & Karen Angle
Anyone watching TNA/Impact Wrestling at the time will be familiar with this story as, just like with Sullivan and Benoit, the wrestling promotion made an angle out of this real-life drama. Kurt and Karen Angle married in 1998 and divorced in 2008. Before that happened, however, Karen had recently started appearing on television alongside Kurt, who was feuding with company founder, Jeff Jarrett.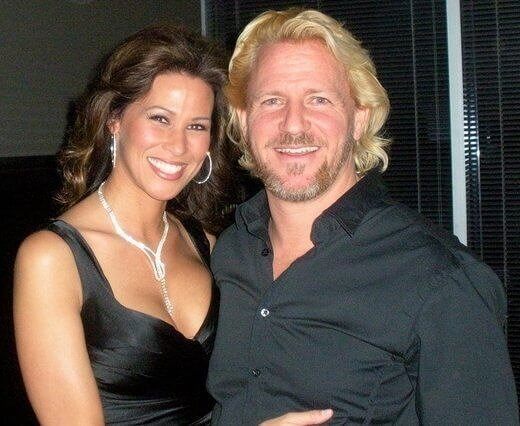 It wasn't just Kurt that was wrestling with Jarrett on a regular basis - Karen was getting her fair share of time in with Jarrett too; which was the final nail in the coffin for the Angle's marriage and it gave Dixie Carter an excuse to knock Jarrett down a few runs on the corporate ladder. Although it was rough to watch at first, the three have learned to live with each other, even teaming up in a AAA show at one point.

Shawn Michaels & Sunny
One of the most famous scandals in wrestling is the relationship between Shawn Michaels and Sunny during the mid-late 1990s. Sunny was introduced to the wrestling business by her high school boyfriend Chris Candido, who signed to then-WWF with her as Sunny and Skip. Their relationship would hit a pothole and spin out of control once they arrived at the company.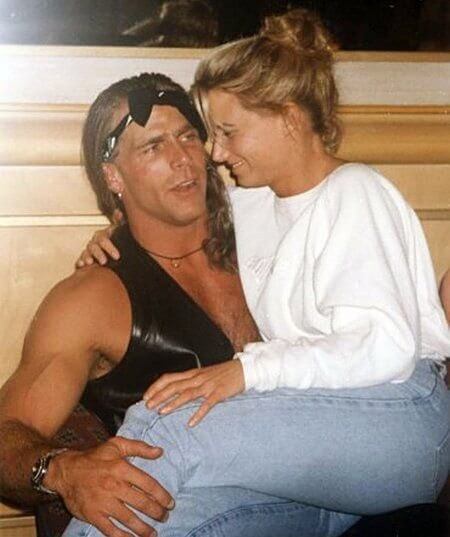 Michaels, who had Vince McMahon and his circle of sycophants eating out of his hand AND wiping his backside whenever he made a mess, had come to believe he was untouchable and chose to behave however he wanted. That included politics backstage, having a tantrum when he didn't get his way, and even sneaking in on other people's partners. Other members of The Kliq (Michaels' support group) would even watch out for Candido while Michaels and Sunny were having fun together in the locker room.

Triple H & Stephanie McMahon
Next, we have a friend, enabler, and apologist of Shawn Michaels in the crosshairs, Triple H. Mirroring some elements from the Shawn and Sunny scandal in the previous decade, Triple H arrived in the WWF with someone else attached to his arm: The Eight Wonder of the World, Chyna. Walking into a room with a real-life She-Hulk such as Chyna got many eyes on Triple H, but he could do much better for his career.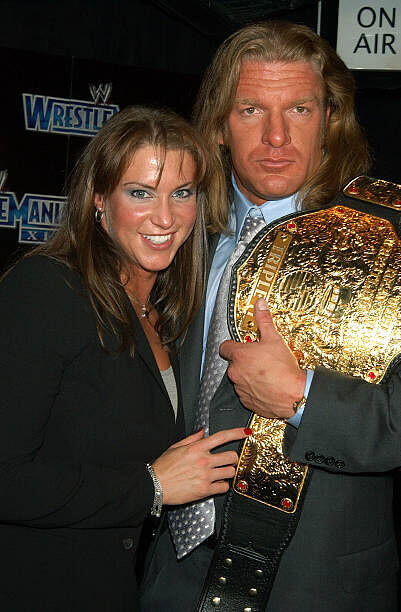 Triple H and Stephanie McMahon were thrust into an on-screen relationship, leaving both Chyna and Andrew "Test" Martin, Stephanie's on-screen partner at the time, wondering where and when the acting finished and the cheating began. Chyna would go on to claim the pair were sneaking around much earlier than they let on, which was denied by Triple H. The McMahon-Helmsleys were married in 2003 and have three daughters.

Enzo Amore & Strippers?
If there was ever a personified example for the "be grateful for what you've got" mantra, it's Enzo Amore. Back in his NXT developmental days, Enzo Amore was in a relationship with fellow trainee Liv Morgan. Amore had never wrestled before being signed with the company, so he had plenty on his plate as it was. He decided that mixing business and pleasure worked out for so many others, why not give it a go?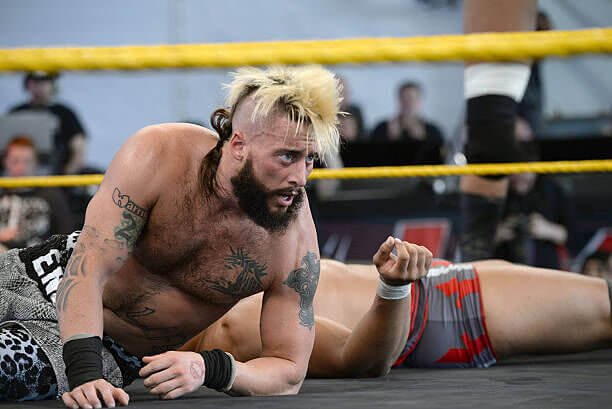 Their relationship lasted until Amore found some success and was called up to the main roster due to his impressive skills on a microphone. Morgan broke the news, kind of, on Twitter when she posted a picture of herself with the caption "Me knowing that I'm single and nobody cheating on me." Not long after that, rumors of Amore visiting strip clubs and hitting on women there started to emerge.

Corey Graves & Carmella
Back in November of 2019, Corey Graves' ex-wife Amy took to social media and claimed the reason that she and Corey had gotten a divorce was because of Corey's extramarital relationship with one of his colleagues. As per usual, hoards of keyboard warriors jumped in without knowing the whole story and proceeded to call Cory and Carmella, Graves' new girlfriend, every name under the sun.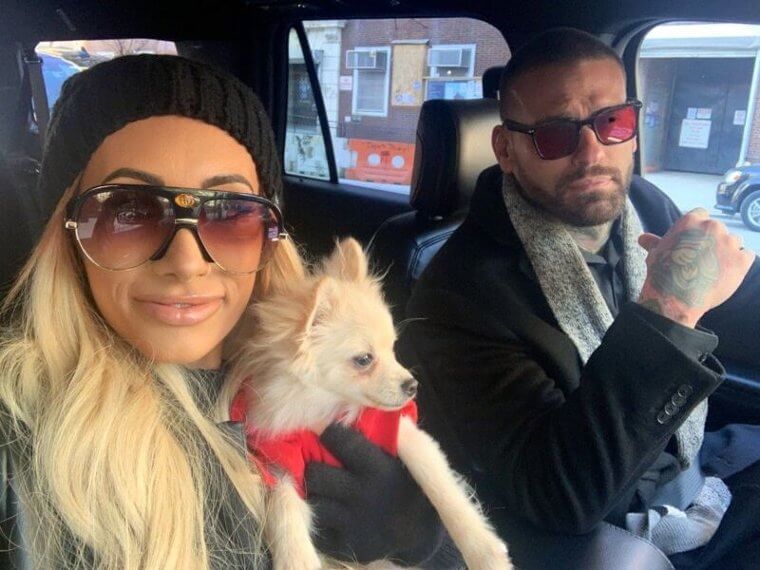 After taking shots from all directions, Graves went online and presented the truth of the matter; that he and his ex-wife had been separated for a long time before they divorced, and his relationship with Carmella was a very recent thing. Since then, the couple has appeared on WWE's Total Divas, they host their own podcast, and they've even alluded to their relationship on weekly WWE TV in more recent months.

Sable & Brock Lesnar
When Sable and Marc Mero were first signed by Vince McMahon, Sable was the main attraction in that deal; both in terms of what Vince wanted, and what was sold to the fans. The real-life married couple worked together on-screen for a while until Sable essentially castrated her husband's character by beating him up on television. McMahon and Sable wouldn't be the only ones to take cheap shots at Mero, as Brock Lesnar would start seeing Mero's wife behind his back.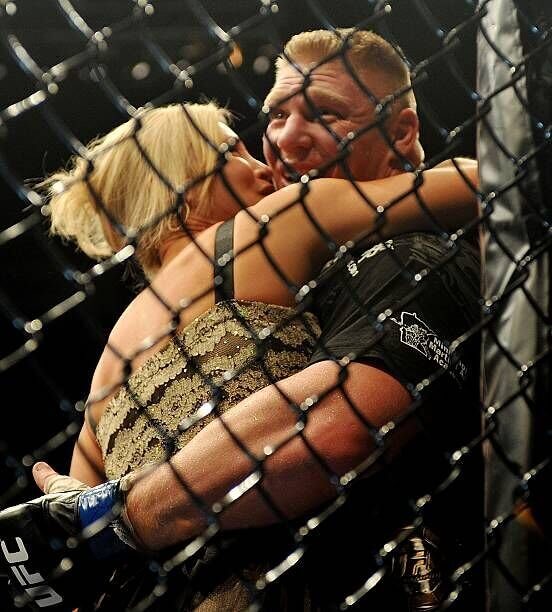 After finding a voicemail from Lesnar on her phone, Mero considered confronting Lesnar about the matter…but cleverly decided against it. Not many people threaten Brock Lesnar and live to tell the tale. Jim Cornette did once back when he was training Lesnar, but even then, Cornette was wise enough to know he'd need a shotgun to stand even half a chance.

Hulk Hogan & Someone His Daughter's Age
During his peak, Hulk Hogan was portrayed as the purest of wholesome family men, preaching about saying his prayers and taking his "vitamins" on a regular basis. After a little time, the mask slipped and many in the industry began speaking out on how Hogan really was. Not only was he a fan of playing politics and back-stabbing, but he'd prove to be selfish in more ways than one.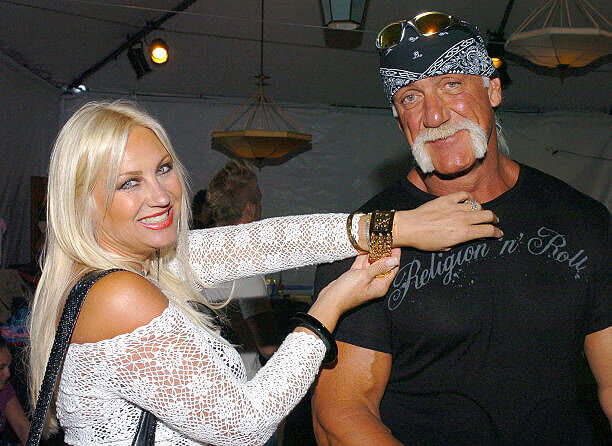 In 2007, Linda Hogan filed for divorce and claimed the reason for the breakdown of their marriage was that Hulk couldn't keep it in his pants. Adultery aside, there was something else a little off about this situation. Not only had Hulk betrayed his wife, but he'd done so with someone his own daughter's age - with one of her friends, in fact. This isn't the last time we'll talk about Hogan in the bedroom…

Hulk Hogan & His Best Friend's Mrs.
This story made it into a lot of mainstream news and it was just a car wreck that got worse, and that nobody could look away from. If sleeping with his daughter's friends wasn't bad enough, Hulk Hogan "graces" us with his presence again and appeared on a sex tape with his best friend at the time's wife. Oh, don't worry, it gets much worse!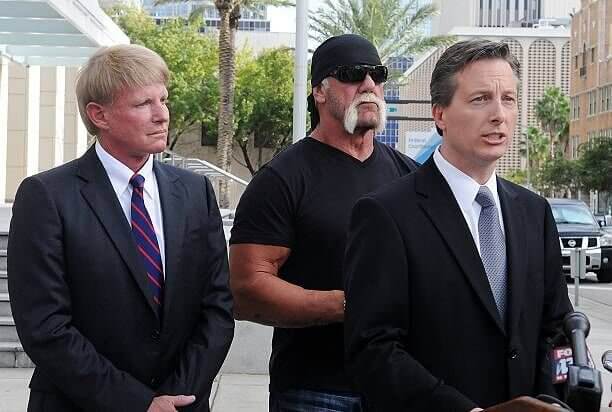 For some reason, probably the money, Hogan arranged with Bubba the Love Sponge Clem to sleep with his wife and ask no questions. What Hogan didn't know, was that the Clems were secretly filming him, and Bubba is even heard at the end of the tape saying "If we ever need to retire, here is our ticket." Hogan sued both the Clems and Gawker for damages when the tape was leaked and revealed Hogan using racial slurs.

Bray Wyatt & JoJo
Before Bray Wyatt met JoJo Offerman, he'd been married to Samantha Rotunda since 2012 and he also had two children with her. Samantha filed for divorce in 2017 and accused Wyatt of having an affair with WWE ring announcer, JoJo, and the internet was flooded with name-calling and additional gossip. This caused Wyatt to file an injunction stating that Samantha made "defamatory statements" in order to ruin his reputation.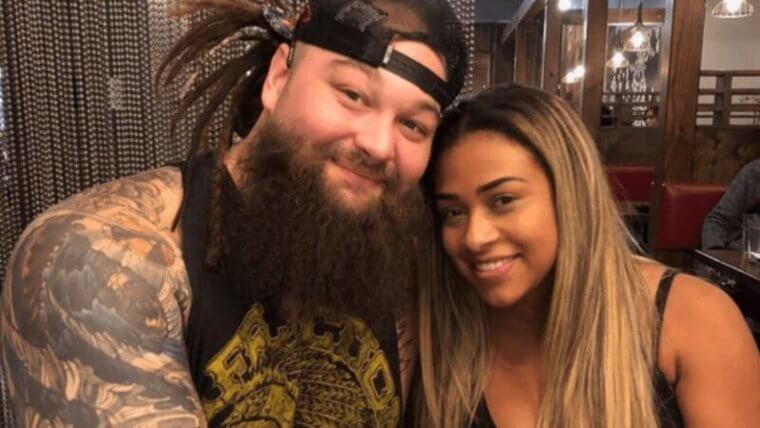 The divorce proceeding began, and Samantha demanded $15,000 a month from Wyatt in spousal and child support. Nobody budged an inch, and it looked like things were going nowhere. Eventually, they were forced into mediation to settle their differences. Wyatt and JoJo later announced that they were a couple, and have since had two children of their own - Knash in 2019, and Hyrie in 2020.

Rocky Johnson, Ata Maivia, & Luann Crable
WWE Hall of Famer and father of "The Rock" Dwayne Johnson, Rocky Johnson is next on this list. Whenever Johnson is mentioned, it's usually as part of a story revolving around The Rock or the Anoa'i wrestling family; a huge cloud of "don't go there" hangs above his head if you look into things too deeply.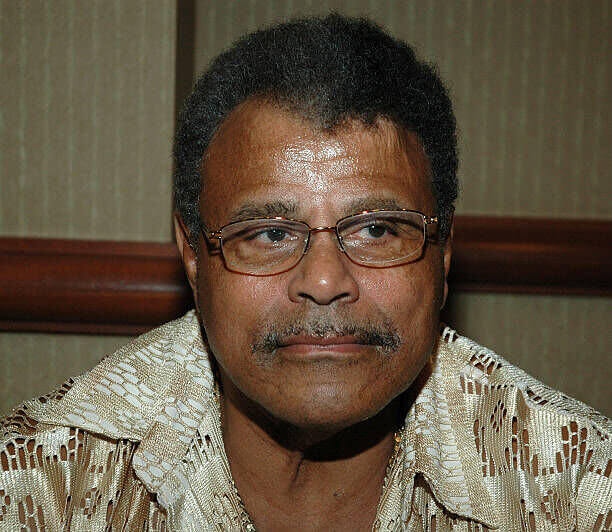 To begin with, when Johnson first entered into romantic involvement with Ata Maivia, The Rock's mother, he was still with his previous wife, Una Sparks. Then, in 2013 an otherwise unknown woman called Luann Crable spoke with Star Magazine and claimed she had an affair with Johnson beginning in 1979. Johnson denied it, and Crable only provided a photo of herself sitting in his lap, but Johnson's character often came into question over the years and he didn't think twice to trample over his first wife.

The Cat & Not Jerry Lawler
Jerry "The King" Lawler and Stacy "The Cat" Carter first met in 1989 when Carter was at one of Lawler's charity softball games with her mother when she was just 18 years old. Lawler was playing that day, and Carter was there because she was dating another of the players. Lawler soon separated from his wife at the time and had Carter move in with him, they got married in 2000, and she was also brought into the world of wrestling.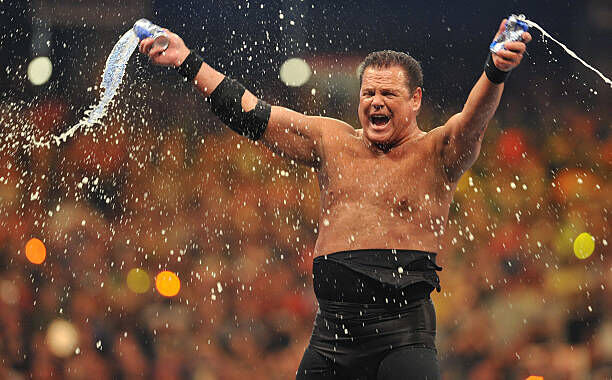 Soon after, Carter was unceremoniously fired in 2001 because she was allegedly hard to work with, according to the writers. This caused Lawler to walk out of the company in protest. Although it seemed like the right thing to do at the time, once they were out of the company, their marriage fell apart and Carter began cheating on Lawler and divorced him.

Paige & Various
In 2017, a series of explicit pictures and videos of WWE superstar Paige were leaked online. Some of them revealed just herself, in others she was with a then-boyfriend, and the most candid was when she was with both Xavier Woods and Brian Maddox at the same time. Woods, a fellow wrestler with a degree in psychology, and Maddox, another WWE talent, even took turns filming the act.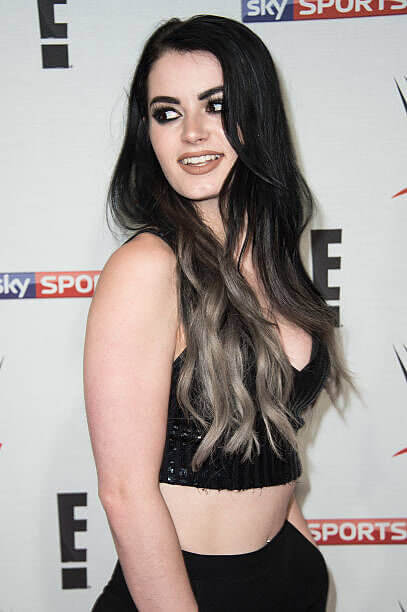 What happens behind closed doors between two, or three people, is one thing, but nobody deserves to be humiliated in this manner. Paige has since presented with signs of alcoholism, entertaining violent relationships, stress-induced anorexia, and suicidal tendencies. Add this to her early retirement due to neck injuries, and it all builds towards a cause for concern. We wish her well and hope she's now surrounded by responsible people that are genuinely looking out for her.