WWE superstars live extremely busy lives. In a regular week, wrestlers are expected to make time for television tapings, house shows, fan signings, and media appearances to promote the promotion and upcoming events. Outside of wrestling, many wrestlers also have side businesses that also eat up a lot of time. Due to the fact that wrestling is predominantly a traveling show, wrestlers also spend a lot of time moving between cities, which is now turned into material for the WWE Network in Ride Along. In the middle of all this, many WWE superstars have families and children that they often rarely see. Due to their busy schedule, WWE wrestlers are usually expected to be on the road over 300 days a year. As a result, many wrestlers date other wrestlers because it's easier to be a part of the same road schedule as opposed to having a relationship with someone who can't always move around to fit the wrestler's lifestyle. Even more amazing is that many wrestlers maintain insane schedules at the same time as trying to raise children.
AJ Styles - 4 Children
AJ Styles is one of the best wrestlers in the world. Styles has been a main-event talent in TNA, ROH, and NJPW winning world titles in each of the promotions. Finally, in 2016, Styles made his WWE debut in the Royal Rumble as the third entrance. Due to his age and experience, Styles bypassed the developmental system and made an instant impact on the WWE roster. Within his first year on the roster, Styles defeated Dean Ambrose to win the WWE World title. Since then, Styles has also won the United States and Intercontinental titles.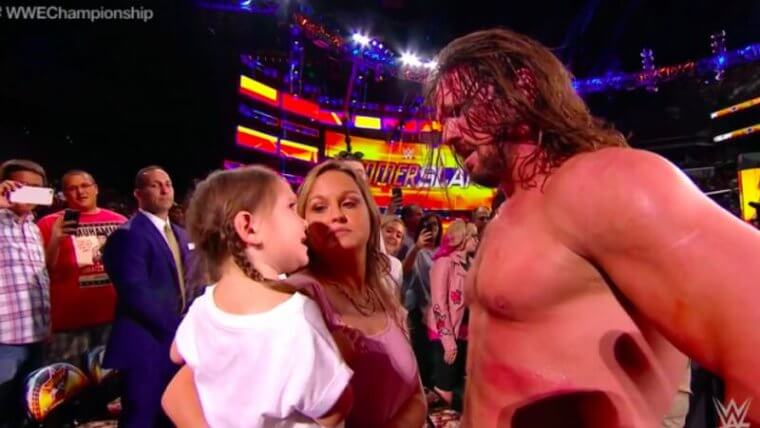 AJ Styles has been married to his highschool sweetheart early in his career and the two have four children together. Styles has three sons and one daughter, all of whom have the initials of AJ. Styles also has all his children's birthdays tattooed down the side of his torso as a tribute to his children. In recent years, Styles has spoken about retiring from wrestling to have more time to spend with his children. His family has been a part of his heated rivalry with Samoa Joe when the two faced off in 2018 in an incredibly personal feud.
Jeff Hardy - 2 Children
Jeff Hardy is best known for his work as one half of the Hardy Boyz, forming a successful team alongside his brother Matt in WWE, TNA, ROH, and various independent promotions. Hardy is known for his seemingly death-defying style, especially with his penchant for performing his Swanton Bomb finisher from various raised platforms. Unlike Matt, Jeff has also seen singles success during his time with WWE, including several World Title reigns.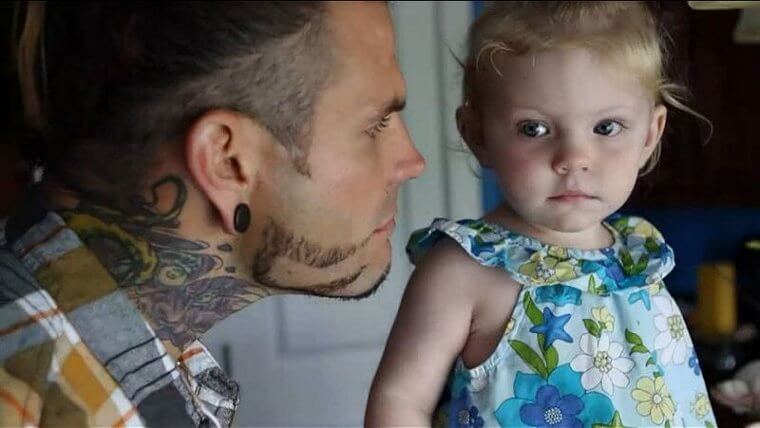 Outside of the ring, Hardy has two daughters with his wife Beth Britt. Hardy's first daughter, Ruby Claire Hardy, is named after Jeff's mother while his second daughter is named Nera Quinn Hardy. Stock footage of Hardy playing with his daughters appeared on WWE programming during Hardy's personal feud with Sheamus where Jeff's history of problems with drugs, alcohol, sobriety, and DUI was brought up.
Titus O'Neil - 2 Children
Titus O'Neil was a part of the original version of NXT's second season. During this time, O'Neil formed a tag team with Darren Young and the two formed a team called The Prime Time Players. O'Neil and Young won the WWE Tag Team Titles in 2015 after defeating the New Day at the Money in the Bank PPV but lost it back at SummerSlam. O'Neil also created Titus Worldwide and recruited Apollo Crews, Akira Tozawa, and Dana Brooke. O'Neil was the first-ever holder of the 24/7 title but would lose it to Robert Roode.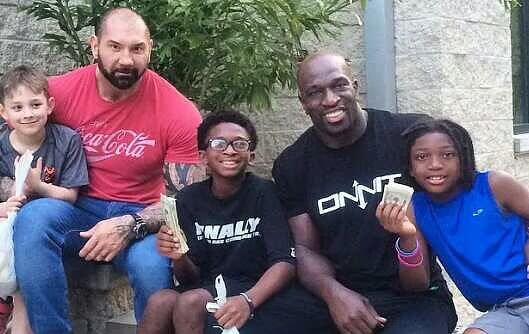 Titus has two sons named Thaddeus Jr and Titus, named after O'Neil's real name and his ring name. O'Neil's sons have appeared ringside during his matches, but haven't appeared in any major programming for WWE. In 2015, O'Neil was awarded the Celebrity Dad of the Year at the MEGA Dad Awards. O'Neil won the award ahead of Stephen Amell, Vin Diesel, Ashton Kutcher, Kaka, and David Beckham.
Kurt Angle - 6 Children
Kurt Angle won a Gold Medal for the USA in Freestyle wrestling before transitioning into professional wrestling. Angle adapted to his new career quickly and rose up the ranks to become one of WWE's biggest stars at the turn of the millennium. Following the Invasion storyline, Angle continued to rise up the ranks frequently appearing in the main event of SmackDown following the first-ever brand split. Angle had memorable feuds with the likes of Brock Lesnar, Eddie Guerrero, John Cena, and Edge where he was routinely involved in high-quality matches. Angle left WWE in 2006 and wrestled for TNA Impact for 10 years. In 2017, Angle returned to WWE and was inducted into the Hall of Fame.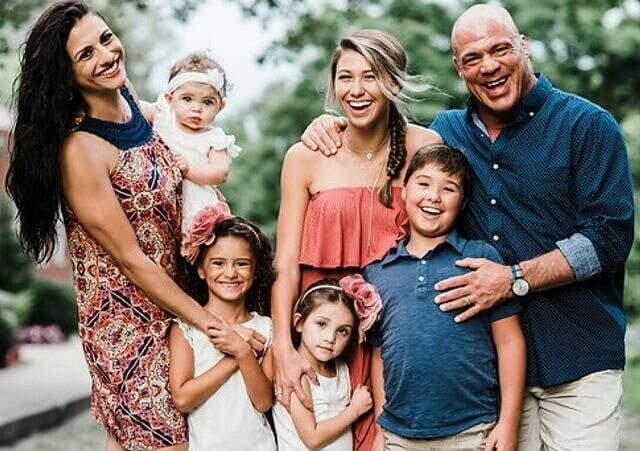 Angle was married to Karen Angle from 1998 to 2008 with the couple having two children together. Angle remarried in 2010 to Giovanna Yannotti, and the couple has four children together including a son who they adopted in 2019. Kurt Angle has frequently featured his children on his social media. During his last stint with WWE, Angle was also involved in a storyline where he was revealed as Jason Jordan's real father. Unfortunately, due to Jordan's injuries, the storyline was never adequately concluded.

Erick Rowan - 2 Children
Before being released in 2020, Erick Rowan was a member of the Wyatt Family stable in both NXT and the Main Roster. After the dissolution of the Wyatt Family, Rowan formed the Bludgeon Brothers tag team alongside Luke Harper. Erick Rowan would align himself with WWE Champion Daniel Bryan, with the duo winning the SmackDown Tag Team Titles. In 2019, it appeared as though Rowan was building momentum as a singles wrestler, as he began appearing in squash matches and coming to the ring with a covered cage. Unfortunately, the push was ended quickly and Rowan was released from his WWE contract in 2020.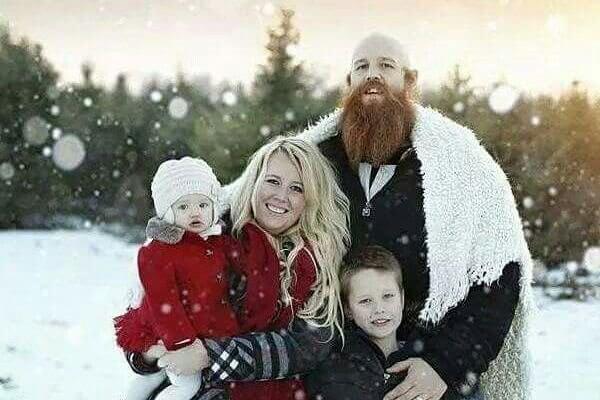 Outside of the ring, Rowan has been married to his partner since 2010. The couple has two children together, one son and one daughter. While Rowan's family has been kept out of the spotlight, the former WWE wrestler has posted photos with his family on social media. Rowan revealed that his daughter had graduated from kindergarten in 2020, sharing a photo of her alongside a photo of himself at her age.

Roman Reigns - 5 Children
Roman Reigns made an impression making his debut as a part of the Shield alongside Dean Ambrose and Seth Rollins. The trio interfered in the WWE title match at Survivor Series 2012. The group was initially aligned with CM Punk before breaking away and joining the Authority stable, which would dissolve after feuding with Evolution in 2014. Roman Reigns then became WWE's new face of the company, winning the 2015 Royal Rumble. Since then, Reigns has held the WWE Championship three times and two reigns with the WWE Universal title.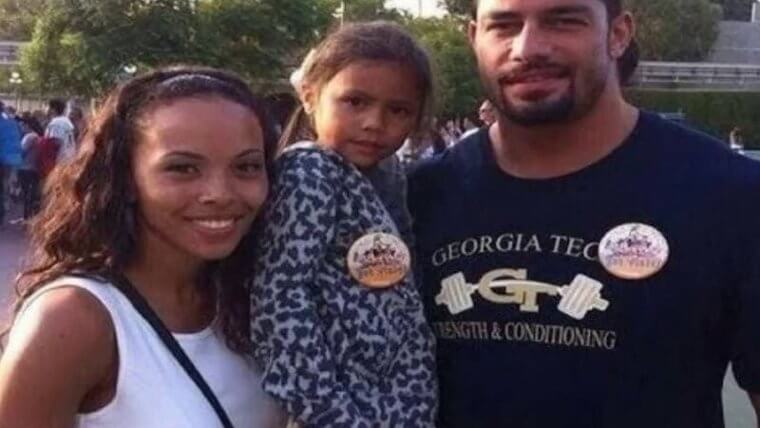 The current WWE Universal Champion married his girlfriend Galina Becker in 2014 after the birth of their first daughter, Joelle. Since then, Reigns and Becker have had a further four children together in two sets of twins. The first set of twins came in 2016, and the second came in 2020, which saw Reigns take a break from WWE to spend more time with his family during the COVID-19 Pandemic.

Kevin Owens - 2 Children
After establishing himself as a popular independent wrestler with appearances for promotions like Ring of Honor and Pro Wrestling Guerrilla, Kevin Owens signed for WWE in 2014 and debuted on the NXT brand at TakeOver: R Evolution. Owens won his debut match against CJ Parker early in the event but made his biggest impact after the main event. Owens was one of many superstars that came to the ring to congratulate Sami Zayn on winning his first NXT title. However, as the two walked up the ramp, Owens viciously beat down Zayn and injured the new champion. Owens would defeat Zayn for the title before being moved up to the main roster. Since then Owens has held the Universal, Intercontinental, and United States titles.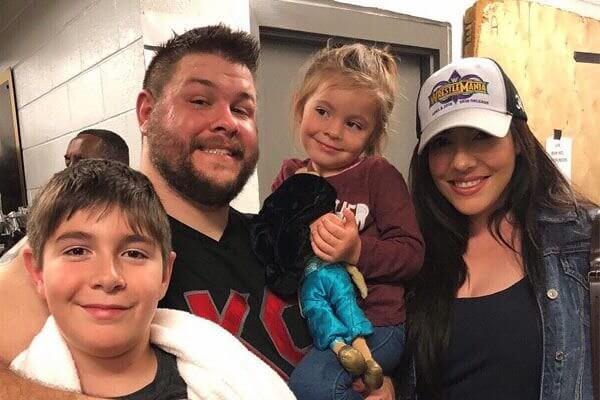 Behind the scenes, Kevin has a very loving relationship with his wife Karina as well as their two children. Kevin Owen's son is named Owen after legendary wrestler Owen Hart and is the inspiration behind his WWE ring name. Owens also has a second child, a daughter, named Elodie Leila. Owens frequently posts photos with his children and their many pets. Owen's son also shares his father's love of pro-wrestling but admits that his favorite wrestler is John Cena.

Cedric Alexander - 1 Child
Cedric Alexander is one of the cruiserweight wrestlers currently signed to WWE. Alexander wrestled for Ring of Honor before making his WWE debut in the 2016 Cruiserweight Classic. Alexander made it to the round of 16 before losing to Kota Ibushi. After the tournament, Alexander was signed to a WWE contract. Alexander then won his first Cruiserweight title at WrestleMania 34 defeating Mustafa Ali to claim the vacant title. Alexander would then lose the title to Buddy Murphy at the Super Show-Down. More recently, Alexander was aligned with Ricochet, and Apollo Crews before turning on them to join the Hurt Business.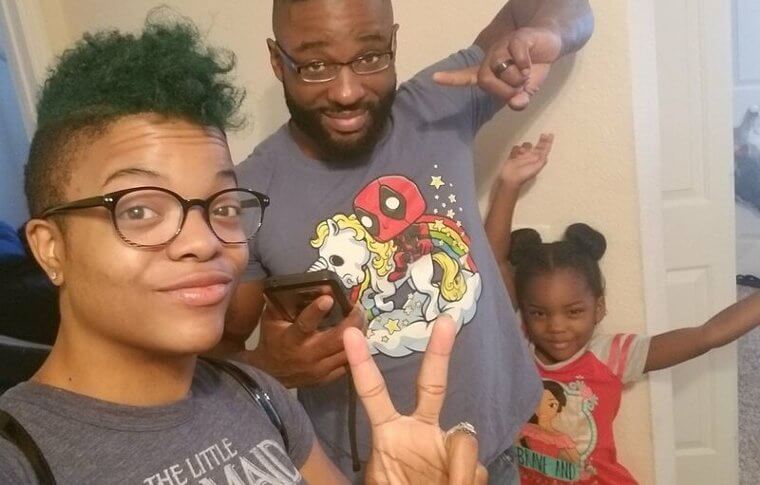 Outside of the ring, Alexander is married to Big Swole who is currently signed to All Elite Wrestling. The couple has one child, a daughter named Adessah. Alexander was in the crowd with Adessah when Big Swole participated in the 2018 Mae Young Classic. Adessah was also backstage with Alexander at WrestleMania 34 when he won the Cruiserweight title for the first time. Alexander posted photos of his daughter with Finn Balor, Asuka, and Bayley backstage at the event.   

Matt Hardy - 3 Children
Matt Hardy has wrestled all across the wrestling industry, having wrestled for WWE, ROH, TNA, AEW, and a host of independent promotions. After first making a name for himself alongside his brother Jeff Hardy in Team Extreme, Matt would become a bigger star after becoming "Broken" Matt Hardy. Matt and Jeff returned to WWE in 2017 as a surprise entrant in the ladder match for the Raw Tag Team Titles. In 2020, Matt left the promotion and signed for All Elite Wrestling.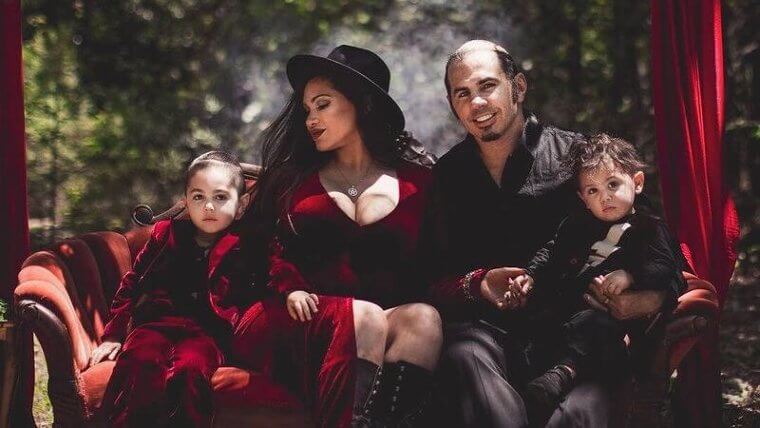 Matt famously dated fellow Team Extreme member Lita before their messy split after Matt discovered that she was cheating on him with Edge. Matt also dated Ashley Massaro before marrying Reby Sky. Together the two have three children, Maxel, Wolfgang, and Bartholomew. Both Maxel and Wolfgang appear in Hardy's various social media posts as well as being a part of the Broken Universe when Matt wrestled for TNA.

The Miz - 2 Children
Mike "The Miz" Mizanin came to WWE via MTV reality show The Real World. After becoming well known from the show, The Miz parlayed his success in reality television to a wrestling career. The Miz participated in the fourth season of Tough Enough where he was a runner-up to Daniel Puder alongside  Ryan Reeves and Nick Mitchell. The Miz became the first and only Tough Enough competitor to hold the WWE title. The Miz has had a successful career in WWE, having become a Grand Slam champion in the promotion.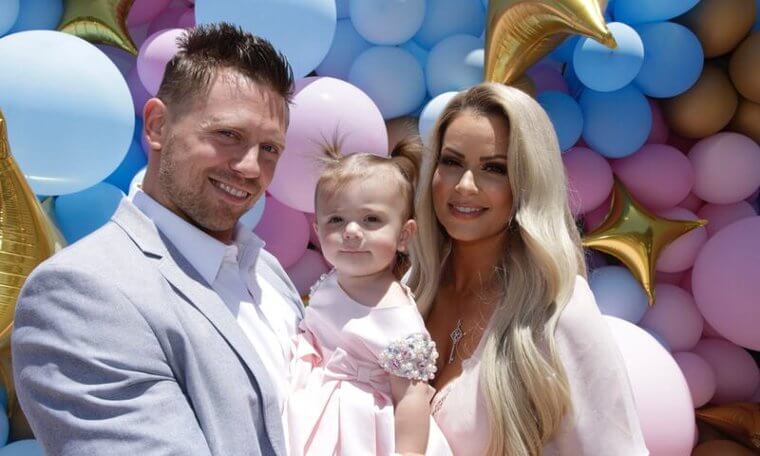 The Miz is married to fellow WWE wrestler Maryse Ouellet, and together the two have two children together. Maryse gave birth to the couple's daughter Monroe Sky in 2018, who was followed by their second daughter Madison Jade. The couple and their children play a large part in the reality show that documents the family's life on Miz and Mrs.

Brock Lesnar - 4 Children, 1 Step-Child
Brock Lesnar first arrived in the WWE in 2002 after he was a part of a developmental class that included John Cena, Randy Orton, and Batista. Lesnar became the youngest WWE Champion after pulling off an impressive win against the Rock at SummerSlam 2002. Brock would continue to dominate until leaving the promotion in 2004. Lesnar returned in 2012 and won several more titles, as well as breaking Undertaker's undefeated WrestleMania streak. During his time away from WWE, Lesnar also won the UFC Heavyweight title.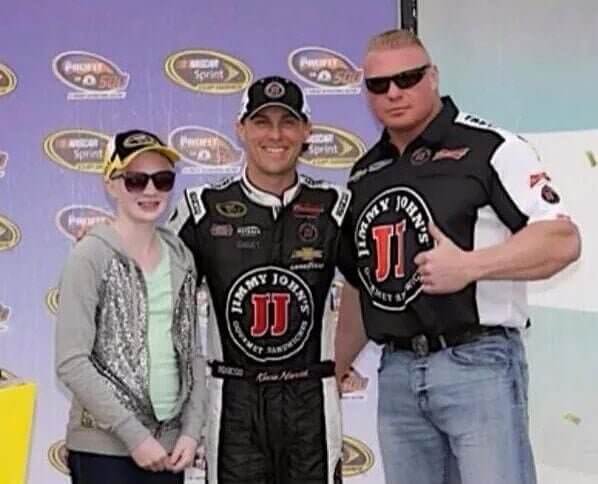 Unlike other wrestlers, Brock Lesnar is extremely private with his life outside of the ring. While other wrestlers are active on social media and will post photos of their family, Lesnar leads a very solitary life, living with his wife and former WWE Women's champion Sable. However, Lesnar has two children with Sable, as well as twins with his former fiance. While Lesnar's children with Sable are still young, his twins are currently in college and are also competitive athletes. Lesnar is also step-father to Sable's first child who was born in 1986, making her only nine years younger than Lesnar.

Daniel Bryan - 2 Children
Daniel Bryan is a popular wrestler currently wrestling for WWE. Before becoming a star in WWE, Bryan made a name for himself in Ring of Honor, Pro-Wrestling Noah, Pro Wrestling Guerrilla, and Dragon Gate USA wrestling under his real name Bryan Danielson or the American Dragon. Bryan would be a part of the first season of WWE reality television program NXT and would appear on the main roster as a part of the Nexus stable led by Wade Barrett. Through Bryan's career, he would hold multiple championships, including the World Heavyweight, WWE, Intercontinental, United States, WWE tag, and SmackDown tag team titles.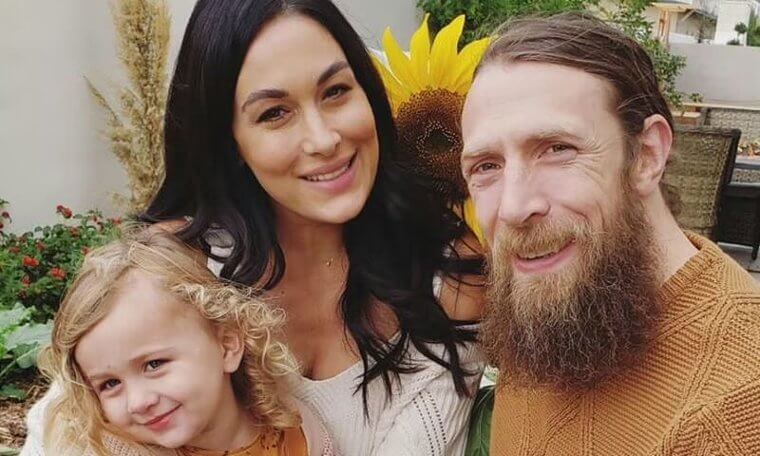 Bryan is married to Brie Bella, the former WWE Diva and twin sister to Nikki Bella. Through their relationship, Bryan has been a large part of the Total Divas television show, and Total Bellas, the spin-off show that has focussed on Brie and Nikki Bella's lives. Bryan and Bella have two children together; their eldest child is Birdie who was born in May 2017 with Brie giving birth to their second child in August 2020.

Randy Orton - 2 Children, 3 Step-Children
Randy Orton has been a staple of WWE since his main roster debut all the way back in 2002. Orton was a part of the Ohio Valley Wrestling class that also included the likes of John Cena, Batista, and Brock Lesnar. Since then, Orton has held several world titles and been a part of stables like Evolution, the Authority, and Legacy. Orton has had legendary feuds against Triple H, Mick Foley, John Cena, Christian, Edge, the Undertaker, and countless other wrestlers over the course of his career.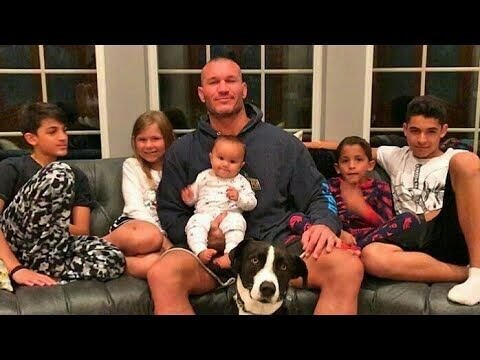 While Orton was at the top of the card for the WWE, behind the scenes he has been busy building himself a family. Orton has one daughter with his first wife, Samantha Speno, and another child with his second wife Kimberly Kessler. Orton is also a stepfather to Kessler's other children from a previous relationship. Orton has posted several pictures on social media with his children and step-children, While Orton often portrays a bad guy in the ring, he appears to be a phenomenally cool dad outside of it.

Jimmy Uso - 2 Children
Jimmy Uso is one half of the popular Usos tag team alongside his brother, Jey Uso. The duo made their debut in 2010 accompanied by Tamina. Jimmy, alongside Jey, has held WWE Tag Team titles six times throughout their career. The Usos had had a memorable feud with the New Day and teamed up with Roman Reigns to form "The Bloodline" in a short-lived stable while Reigns was feuding against Baron Corbin.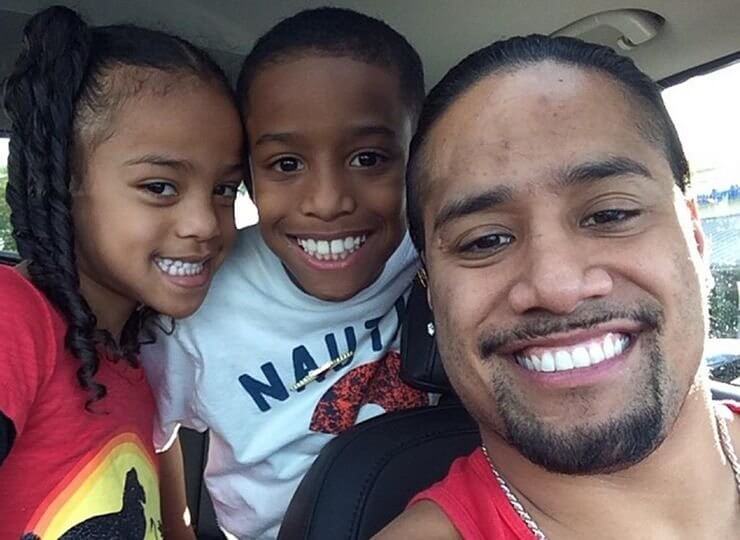 Jimmy is currently married to fellow WWE wrestler Naomi since 2014. However, before marrying Naomi, Jimmy had two children from a former relationship. Jimmy and Naomi's relationship has been seen on Total Divas, with Jimmy's kids often being seen during the couples segments on the show. As of yet, the couple does not have any children of their own.

Triple H - 3 Children
Triple H may have started his career as a lowly jobber but is the current head of talent strategy and development. During his career, Triple H held the WWE and World Heavyweight titles for a combined 14 reigns. Triple H also had five reigns with the Intercontinental title as well. Triple H was also a leader of factions like D-Generation X, The McMahon-Helmsley Faction, Evolution, and The Authority. Now that he is wrapping up his in-ring career, Triple H has taken a key role in developing NXT and has had a big hand in signing and developing new talent for WWE.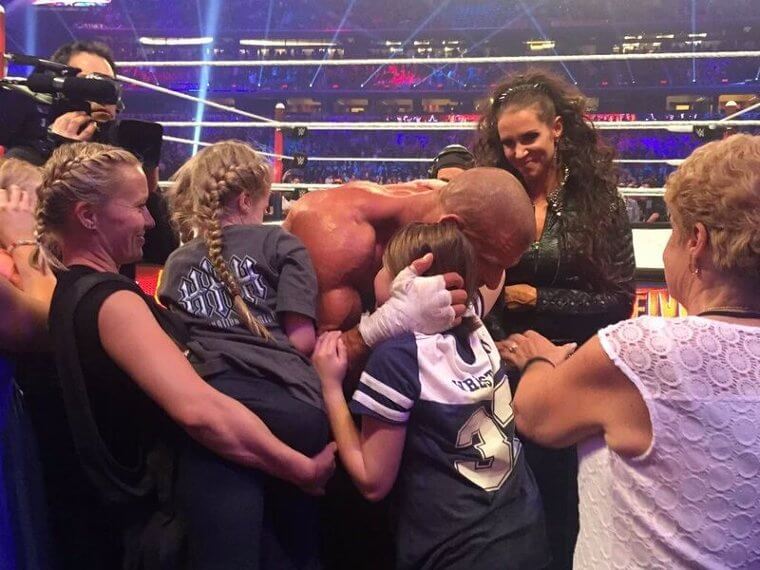 After having a relationship with Chyna earlier in his career, Triple H began dating and would marry Stephanie McMahon. The two were initially paired through a storyline before developing into a real-life romance. Despite being married on-screen since 1999, the couple was married in real life in 2003 after a short engagement. Together Triple H and Stephanie have three daughters together named Aurora Rose, Murphy Claire, and Vaugh Evelyn. The girls are still young, but they would have a strong start if they wanted to become wrestlers in the future.

Dustin Rhodes - 1 Child, 1 Step-Child
Dustin Rhodes, the son of the late Dusty Rhodes, spent most of his wrestling career as Goldust. Dustin Rhodes is one of the three wrestlers that has wrestled in each of the last four decades after starting his career in the late 1980s. Rhodes has also wrestled for WCW, WWE, TNA, and currently wrestles for All Elite Wrestling alongside his half-brother Cody. While Dustin never managed a reign with the World title for either WCW or WWE, he was still a popular figure in WWE's midcard.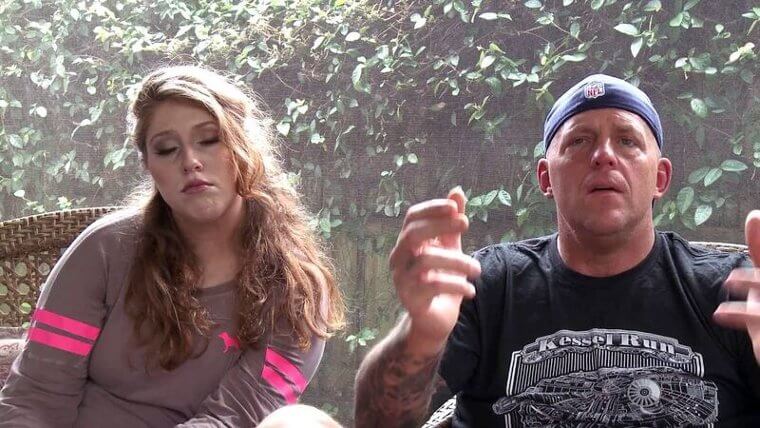 Dustin only has one child with his first wife and former valet, Terri Runnels. Dustin's daughter Dakota Avery was born during Dustin's time with WCW before he would become the Goldust character. Dustin is currently married to his third wife, Ta-rel Roche, whom he married in 2012. Dustin is the step-father to Ta-rel's child from a previous marriage.

Mickie James - 1 Child
Mickie James is a six-time champion in WWE, as well as a three-time Knockouts Champion in TNA. James was introduced as an obsessive fan/stalker of women's champion Trish Stratus. James would also have great matches against Stratus and Lita. In 2010, she would return to TNA where she won her first Knockouts title. In 2016, James returned to WWE making appearances for NXT before aligning herself with Alexa Bliss. Since her return to WWE, James has occasionally challenged for the SmackDown or Raw women's titles but has been unable to add to her earlier reigns.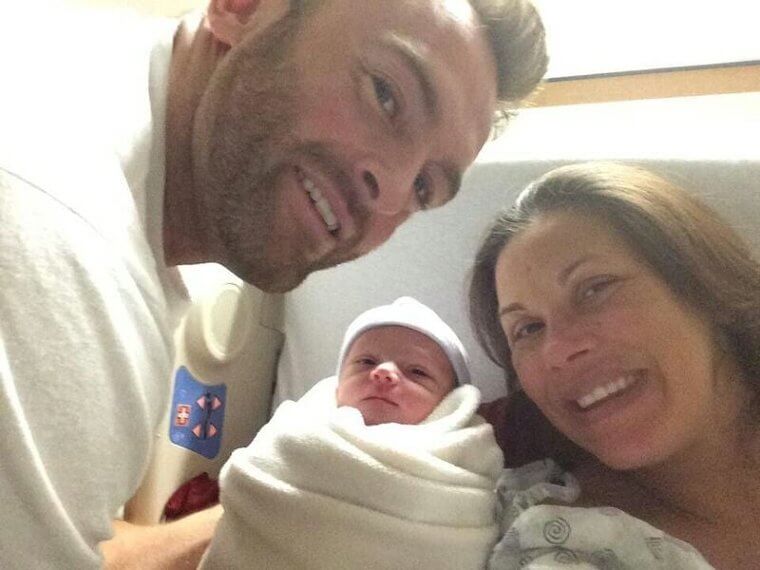 Mickie James is married to a fellow wrestler and NWA World Heavyweight Champion Nick Aldis, who wrestled for TNA as Magnus. James gave birth to the couple's first child named Donovan Patrick in September 2014. James took time off from wrestling during her pregnancy but would return to TNA a few months after giving birth to confront Bram.

Kofi Kingston - 2 Children
Kofi Kingston is best known for being one-third of the popular trio The New Day. Before joining the group, Kingston held the Intercontinental, United States titles as well as tag titles with Evan Bourne, R-Truth, and CM Punk. However, since forming Big E and Xavier Woods, Kingston has added another eight Tag title reigns and won the WWE title, becoming the first African born champion in the promotion's history at WrestleMania 35.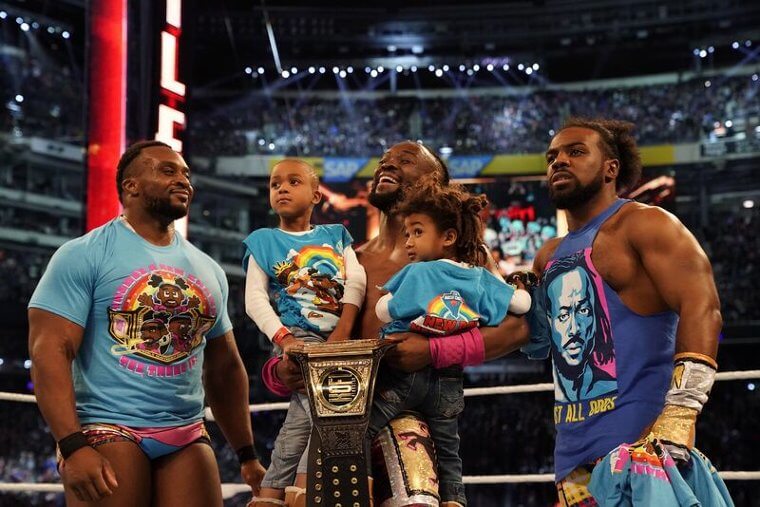 Kingston married his girlfriend Kori Campfield in 2010 and together the two have two sons. Kofi's sons, Khi, born in 2013, and Orion, born in 2016, were ringside for Kofi's title match against Daniel Bryan at Wrestlemania 35. After the win, Khi and Orion came into the ring to participate in an emotional in-ring celebration. The boys also feature in Kingston's social media posts and have made appearances in Kingston's video series on UpUpDownDown on his sneaker collection.

Robert Roode - 3 Children
Robert Roode, or Bobby Roode, is best known for his time wrestling in TNA from 2004 to 2016. In 2016, Roode signed for WWE and began wrestling for NXT. Roode would go on to challenge NXT Champion Shinsuke Nakamura for the title at TakeOver: San Antonio in the main event of the evening. Roode would eventually lose the title to Drew McIntyre at TakeOver: Brooklyn III, but the event was overshadowed by the debut of Adam Cole and the first appearance of the Undisputed Era. Roode would eventually be brought up to the main roster where he would win the United States Champion and hold the Raw Tag Team Titles with Chad Gable and Dolph Ziggler.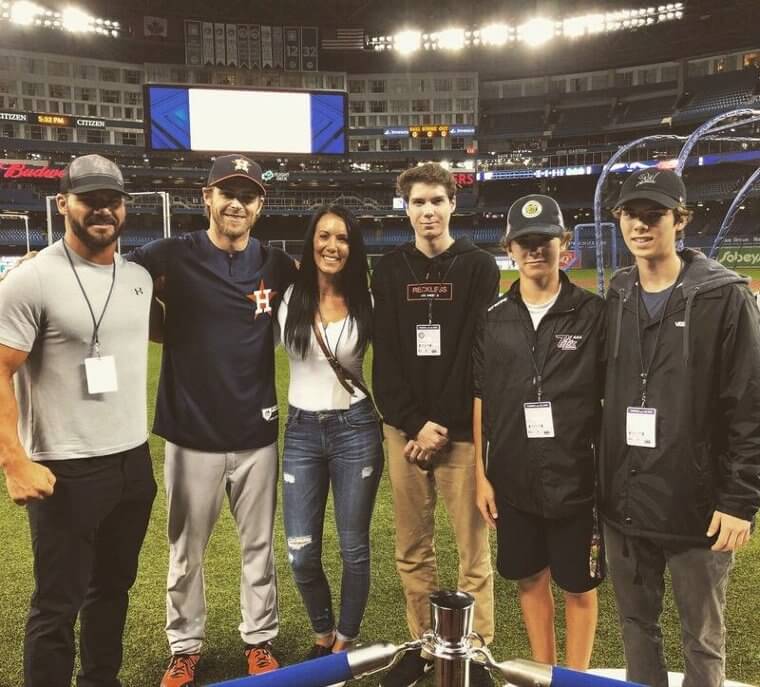 Outside of the ring, Roode has three sons with his wife Tracey named Robert III, Riley, and Nicholas. Roode has often posted photos and videos of his children on his social media pages. Roode posted a video of his son, Nicholas, playing lacrosse in their backyard in April this year. Nicholas is also an ice hockey player, which his father has also posted about on Twitter

Apollo - 2 Children
Apollo Crews, whose name has now been shortened in WWE to just Apollo, is a former United States Champion and previously wrestled on the independent scene as Uhaa Nation. Crews signed for WWE in 2014 and began wrestling for the promotion the following year. After two years in NXT, Crews began making appearances on the main roster putting together a string of wins. Crews would then join Titus O'Neil's Titus Worldwide stable before being moved to SmackDown. Crews would return to Raw in 2020 where he would defeat Andrade to win the United States title and started a feud with MVP and MVP's faction the Hurt Business.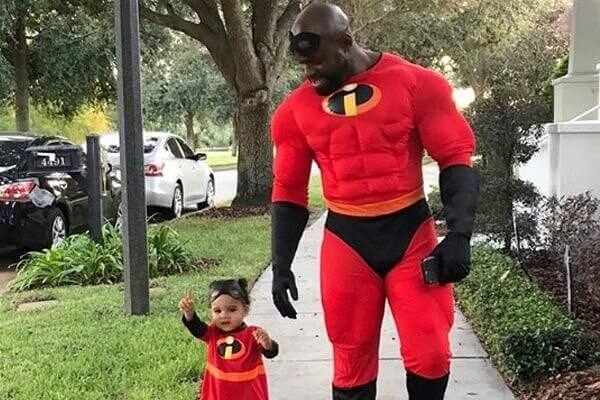 Apollo is married to Linda Palonen, a bodybuilder. Together the couple has a daughter named Sade Sofiya, and a son named Kai. Sade was born in 2017 with Kai arriving a year and a half later in early 2019. Apollo has posted candid photos of his family on his Instagram account, and spoken about being the father of two mixed-race children in America.

Bray Wyatt - 4 Children
Bray Wyatt is one of WWE's best creative minds and is the creative genius behind characters like the Fiend, as well as the Wyatt Family stable, and the Firefly Funhouse. According to backstage sources, Wyatt is frequently trusted with creating his own creative material, unlike many other superstars that work closely with the existing WWE creative team. Before becoming Bray Wyatt, he also wrestled as Husky Harris as a part of the Nexus stable in 2010.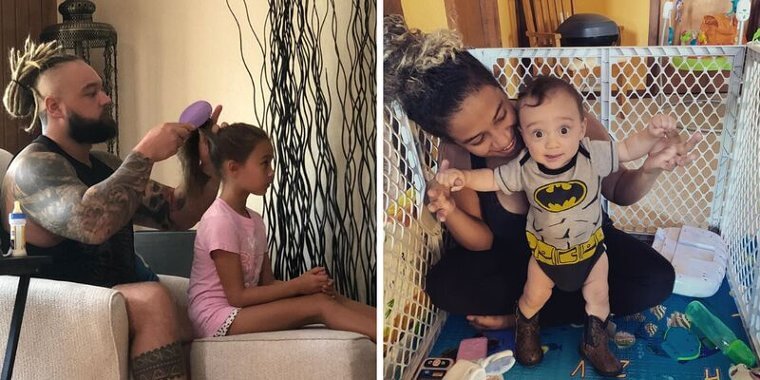 While Wyatt doesn't often mention his family and separates his WWE personality from real-life, Wyatt is the son of Mike Rotunda who wrestled as Irwin R Schyster for WWE in the 1990s. Wyatt's brother also wrestles for WWE who wrestles under the ring name Bo Dallas. Wyatt had two children with his first wife Samantha before their divorce in 2017. In  2019, Wyatt and WWE ring announcer JoJo Offerman gave birth to the couple's first child, with a second born in May 2020.

Corey Graves - 3 Children
Former FCW and NXT talent, and current color commentator Corey Graves first signed for WWE in 2011. While wrestling for Florida Championship Wrestling, Graves would win the developmental promotions Tag Team titles alongside Jake Carter, the son of WWE and WCW legend Van Vader. After WWE moved their developmental territory to NXT, Graves would win the NXT Tag Team Titles alongside Adrian Neville. Unfortunately, Graves would have to retire from the in-ring competition as a result of suffering from multiple concussions. This move led to Graves becoming a part of the NXT and then main roster commentary team.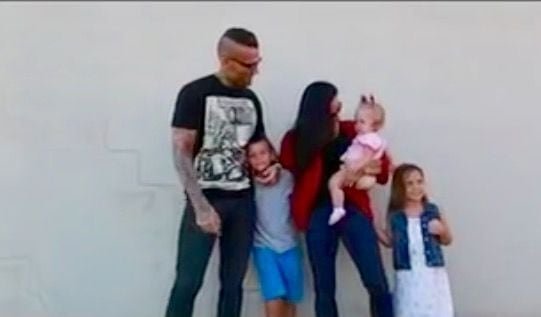 Graves has three children with his first wife, Amy Schneider. The two had two daughters and a son together before their split in 2019, when Schneider publicized the fact that Graves was having an affair with WWE superstar Carmella. The two finalized their divorce in 2020 with Graves and Carmella taking their relationship public. The two have made appearances together on Total Divas.   

Heath Slater - 2 Children
Heath Slater got his WWE start as a part of the first season of NXT and was a part of the Nexus when they made their main roster debut. Slater was also a part of The Corre, a splinter from the original Nexus group which was also led by Wade Barrett. After the breakup of the Corre, Slater adopted a gimmick where he would challenge various WWE legends, including Vader, Psycho Sid, Doink the Clown, Bob Backlund, Scotty 2 Hotty, Rikishi, and Lita. Slater would also be a part of teams like 3 Man Band, Slater-Gator, the Social Outcasts, before teaming with ECW legend Rhyno. In 2020, Heath Slater was released by the WWE amidst the global pandemic but would debut on Impact reuniting with former tag team partner Rhyno.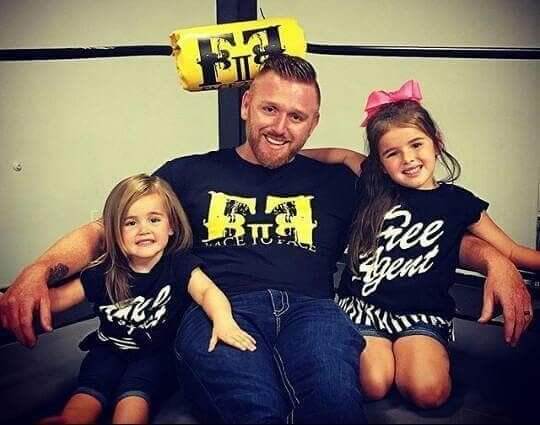 Towards the end of his run with WWE, Slater popularized the phrase "I got kids" when begging for a job in 2016. Slater would then have backstage segments with his wife and children. While the people playing Slater's wife and children were extras, Slater married his partner Stephanie Jean Miller and together the couple has two children. Slater's eldest daughter is named Snow and was born in 2012, and in 2014 the couple welcomed their second child named Remmedy. 

Jey Uso - 2 Children
Jey Uso is the second half of The Usos tag-team, and a member of the extensive Anoa'i family that has wrestled for WWE. The Anoa'i name includes stars like The Rock, Yokozuna, Rosey, Jamal, and Roman Reigns as well as the Usos. Alongside his brother, Jimmy, Jey is a six-time Tag Team Champion in the WWE and won a number one contenders match to face Universal Champion Roman Reigns at Clash of Champions 2020.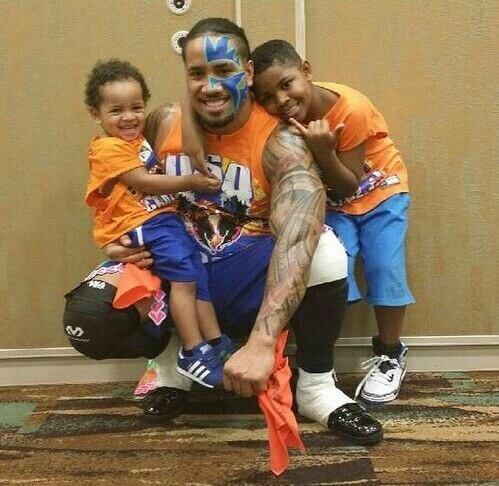 Outside of the ring, Jey married his partner Takecia Travis in 2015 and the couple has two children together. While Jey has occasionally appeared on Total Divas alongside his brother Jimmy, his family is mainly kept out of the spotlight. There are photos of Jimmy with his wife and sons on social media, and Jey has mentioned them in selected interviews.

Bill Goldberg - 1 Child
In the 1990s. Bill Goldberg appeared to be WCW's answer to the rising popularity of Stone Cold Steve Austin. Like Austin, Goldberg was a no-nonsense badass that would kick ass in the ring using his signature move, The Jackhammer. Prior to becoming a wrestler, Goldberg made a name for himself as a hard-nosed defensive tackle who played in the NFL. Goldberg would make his WWE debut in 2003, but the run was considered largely unpopular. Goldberg would return again in 2016 reigniting a feud with Brock Lesnar.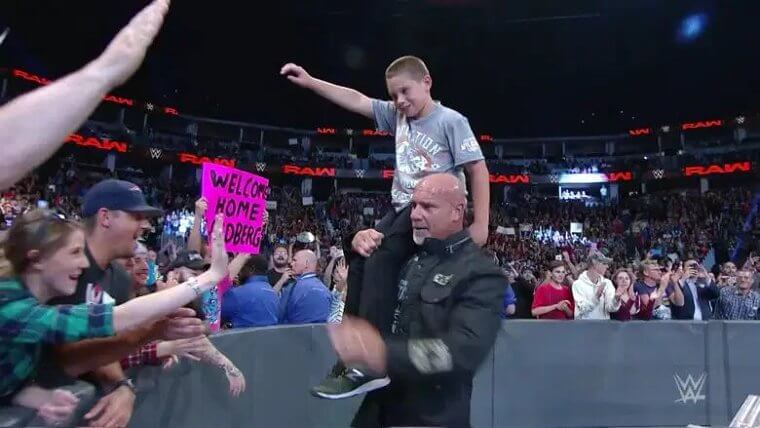 On Goldberg's second run with WWE, he revealed that he had gotten married to Wanda Ferraton and the couple had a son together called Gage. Goldberg revealed during his run that aside from frustration with his last run, the biggest reason he wanted to return was to show off the experience to his son. 

Tony Nese - 2 Children
Tony Nese is a Cruiserweight wrestler who was signed to WWE as a part of the Cruiserweight Classic in 2016. Nese qualified for the tournament at an Evolve wrestling event, defeating Lince Dorado, Drew Gulak, Johnny Gargano, and TJ Perkins who would all be signed by WWE during or following the tournament. Nese won his first-round matchup before losing to Brian Kendrick in the round of 16. Nese would win his first and only Cruiserweight title after he defeated Buddy Murphy at the WrestleMania 35 Kick-off show.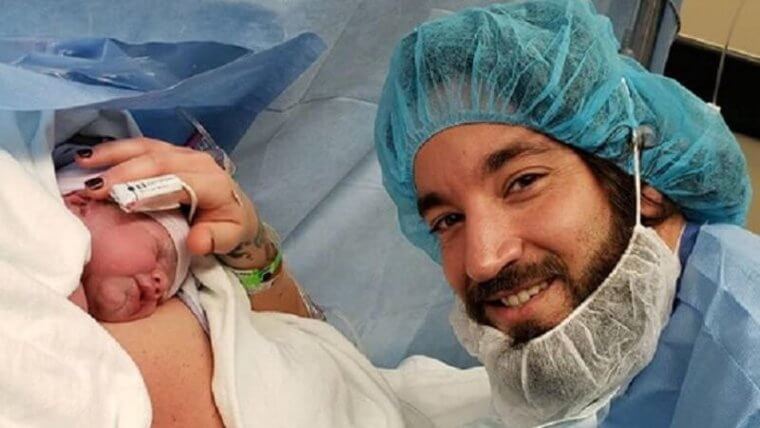 Tony Nese currently has two children, a girl and a boy with his wife Liz. His daughter, Lucy, is the elder of his two children with his son born in November 2019. Nese and his wife announced that their son's name would be Eric. During his wife's second pregnancy, Nese posted several updates about the child on his social media, including a photo from the sonogram and his wife posted a gender reveal video.

Chad Gable - 3 Children
Chad Gable was previously one half of NXT and SmackDown Tag Team Champions American Alpha alongside Jason Jordan. Before becoming a professional wrestler, Gable represented the United States of America at the 2012 Summer Olympics in Greco-Roman wrestling. After American Alpha split up, Gable formed a tag team with Shelton Benjamin and then Bobby Roode. After the 2019 Superstar Shake-up, Gable was moved back to SmackDown, and later that year his ring name was changed to Shorty G.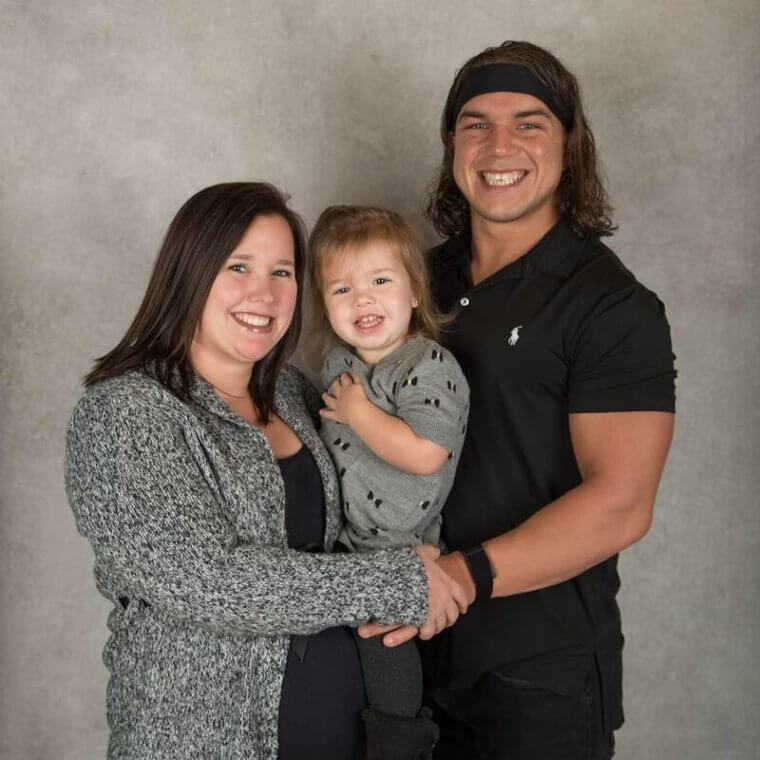 Gable, whose real name is Charles Betts, is married to his longtime girlfriend Kristi Oliver. Together the couple has three children: two girls, and a boy. Gable's daughter's names are Clay and Meadow Ann, while his son is named Charles James. Clay is the couple's oldest child, with Meadow born in 2018 followed by their son in late 2019.

Roderick Strong - 1 Child
Roderick Strong makes up one-fourth of NXT faction The Undisputed Era alongside Kyle O'Reilly, Bobby Fish, and Adam Cole. During his time as a part of The Undisputed Era, Strong has held the Tag Team Titles, teaming up with Kyle O'Reilly, and the NXT North American title. Strong defeated Velveteen Dream for the title in late 2019, allowing for all members of the Undisputed Era to hold NXT titles at the end of 2019. Strong would lose the title to Keith Lee in January.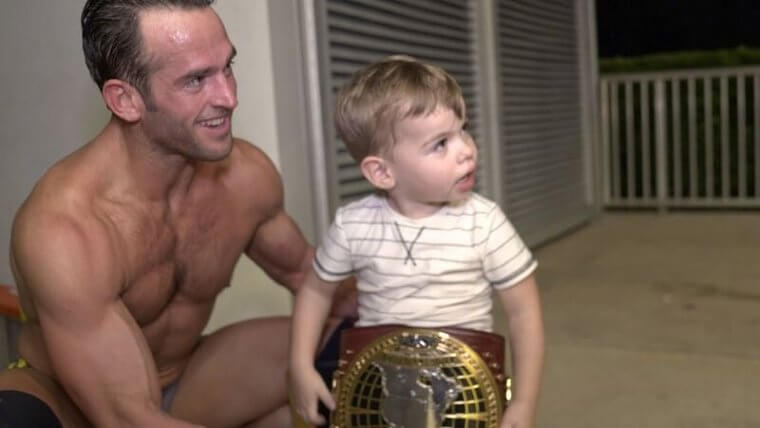 R-Truth - 2 Children
It's amazing to remember that R-Truth has been wrestling since the 1990s. When R-Truth first appeared in WWE, he was originally called K-Kwik and aligned with Jesse James before being released in 2002. After wrestling for TNA, where he would win the NWA World Heavyweight title, Truth returned to WWE in 2008. Since his return, Truth has found himself teaming with the likes of The Miz, Kofi Kingston, Goldust, and Carmella. Truth has been the most decorated 24/7 Champion since the title's inception and has made the title a regular highlight of WWE house shows, online segments, and tv episodes.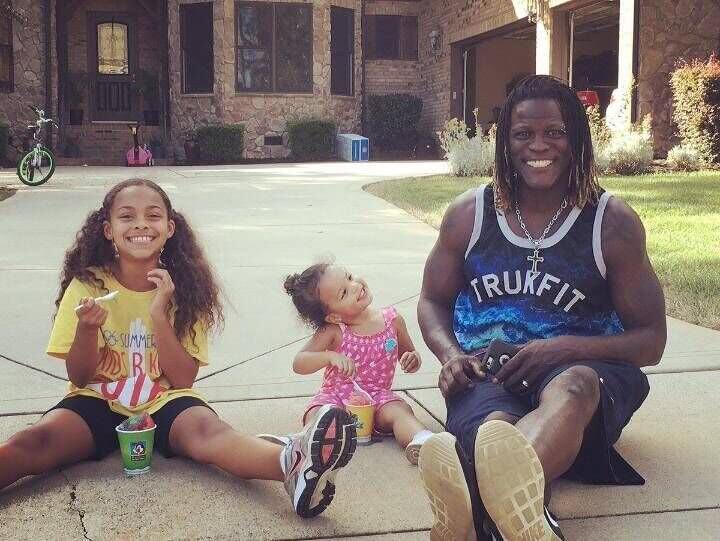 R-Truth is married to his wife, Pamella, and the two have two daughters together. Truth's eldest daughter is named Aliyah and has made appearances on Truth's social media feeds regularly performing dance challenges to Truth's songs. Truth's youngest daughter has also made appearances on many of his TikTok videos.

Bobby Lashley - 3 Children
Bobby Lashley has wrestled for WWE and TNA, holding the ECW and TNA World Titles in both promotions. Lashley also competed in MMA and is currently undefeated in five fights for the Bellator MMA promotion. In 2018 Lashley returned to WWE for the first time in 10 years since he was released from the promotion in 2008. Lashley has made it publicly known that he would like to face former WWE and Universal Champion Brock Lesnar in the ring, but is currently the United States Champion and is aligned with MVP and The Hurt Business as a part of the Raw roster.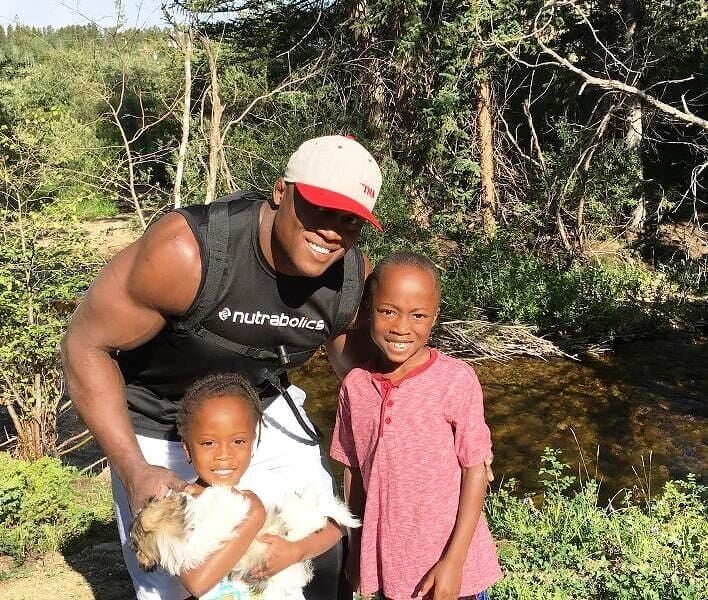 Lashley has three children: one son and two daughters. Lashley's son Myles and daughter Naomi were born during Lashley's relationship with former WWE Diva and TNA wrestler Kristal. Kristal was employed by WWE from 2005 to 2007 and also appeared for TNA between 2009 and 2010. Lashley's first child, Kyra is from a previous relationship. Lashley has posted photos and videos spending time with his children on his Instagram account.