There's no denying that Yolanda Hadid is a prominent name in the entertainment industry, so it's hard to imagine how she used to be a nobody back in the day. Believe it or not, a young Yolanda van den Herik emigrated to New York City from the Netherlands with only $55 in her pocket.
Her Dreams Were Starting to Come True
With Mohamed at the top of his field in real estate and Yolanda enjoying a starring role in seasons three through six of The Real Housewives of Beverly Hills, it's no surprise that their children Bella, Gigi, and Anwar have found success in the modeling industry as well.
Of course, things aren't always as they seem in front of the camera. Yolanda has faced backlash as a parent over the years, thanks to her toxic approach. Fans have often criticized her methods since it's reportedly affecting her children in more ways than one.
Plastic Surgery Was No Big Deal
The Hadids are undeniably beautiful, but Gigi and Bella have had their natural beauty cast into doubt. While Yolanda's two children maintained for a long time that they had never undergone plastic surgery, Bella admitted in March 2022 that she had had a nose operation in the past.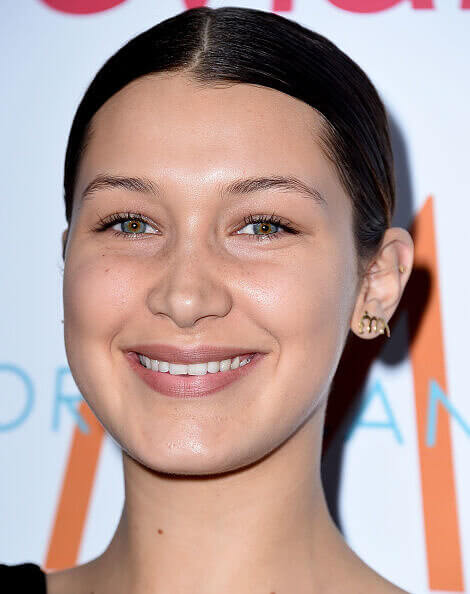 Fans were outraged that she underwent surgery at the tender age of 14, wondering what mother could ever consent to such a decision by a young girl. Bella regrets her choice, as she admits it would have been nice if she got her father's perfect nose. The model revealed that she felt pushed to alter her appearance since she saw herself as the ugly one in the family. Naturally, people were outraged and put Yolanda on the spot for letting her daughter go under the knife.
No One Is Allowed to Eat Cake at Home
When Yolanda made an appearance on The Real Housewives of Beverly Hills, viewers learned a lot about the Hadid family's daily life. There was, however, a single incident that caused widespread outrage. In this footage, Gigi's loved ones were celebrating the adolescent model's high school graduation, which naturally meant cutting into a delicious cake. Yet, Yolanda forbade her youngster from partaking in the treat.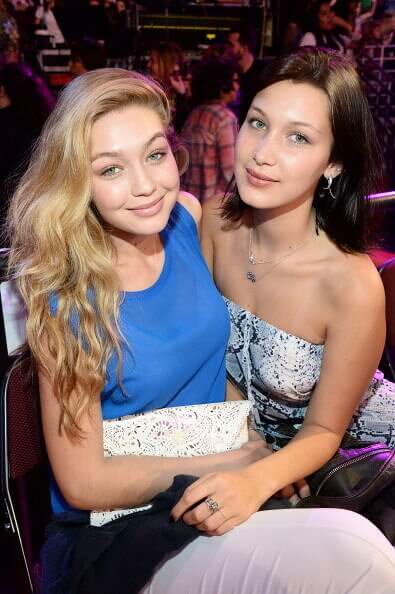 Gigi and her siblings were always on diets, but they were hoping that they could break their streak long enough to enjoy the graduation cake. Some parents would encourage their children to eat a slice or two of their own cake, but Yolanda forbade Gigi from eating out of fear of gaining weight.
She Imposed Exercising and No-Sugar Diet
Her mum certainly encouraged Gigi's star potential from an early age since it was evident that she was destined to be a fashion icon. Many people hoped that Yolanda wouldn't encourage her daughter to follow in the footsteps of the model industry's notoriously thin ladies by subjecting her to extreme exercise and dieting. True enough, Gigi spent her adolescent years working out six days a week, eating properly, and staying away from sweets.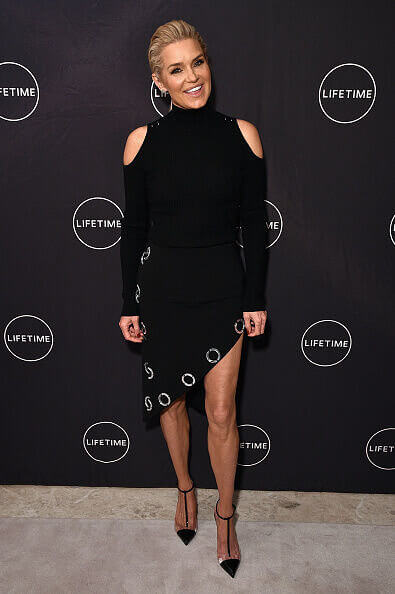 Yolanda regularly lauded the young Gigi for her proactive approach to health and fitness throughout the production of the reality program. Unfortunately, the mother was quickly labeled a "momager" by her audience for interfering with her adolescent's right to be a teenager.
Gigi Couldn't Play Volleyball
In spite of growing up in the spotlight of Beverly Hills, Gigi made an effort to have a normal childhood by participating in extracurricular activities like volleyball. She even fancied herself a future pro volleyball star. At the age of 17, however, her mother thought that she should shift her attention away from such a masculine activity and get into modeling.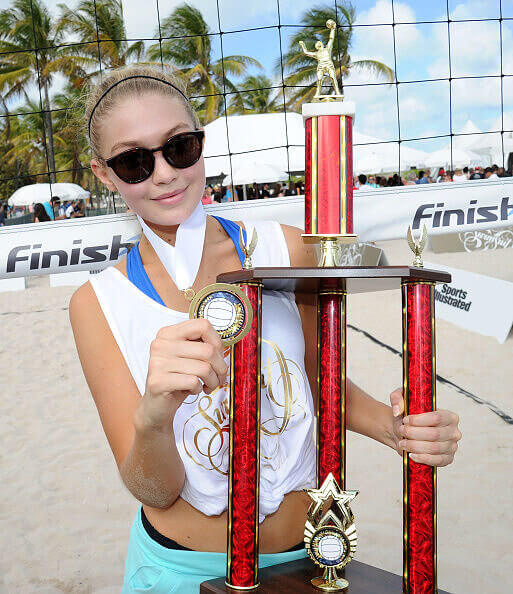 Yolanda did her best to push Gigi on the same path as she went, especially since she believed participating in soft or feminine things would be suitable for her daughter.
They Say She's Living Through Her Daughter
At the end of the day, Gigi went with her mom's wishes and became a supermodel. As Yolanda said in the reality show's confessional, Gigi had to start taking her career seriously and let go of the things that would get in the way of her success.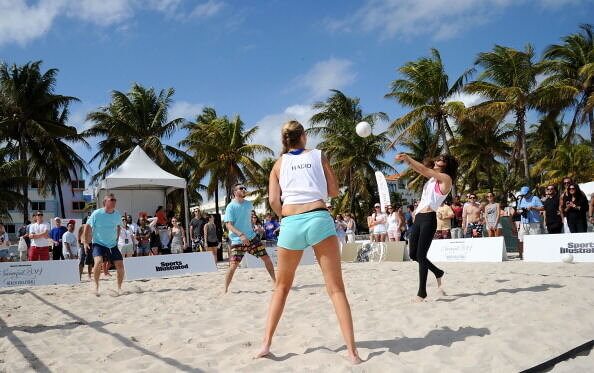 Playing volleyball would mean Gigi would lose her lithe figure, so it's only fitting to ditch it if she hopes to become a superstar one day. Plus, athletes must consume food like men to bulk up and gain extra strength. Basically, Gigi had no choice and just went with the flow!

Money Comes First Above All Else
It's safe to say that the Hadids are filthy rich right now. The value of Mohamed Hadid is believed to be between $100 million and $200 million, Yolanda at $45 million, Gigi at $29 million, Bella at $25 million, and Anwar at roughly $5 million. Although this is cause for celebration, critics have long accused Yolanda of putting financial gain before education. One of The Real Housewives of Beverly Hills episodes featured this.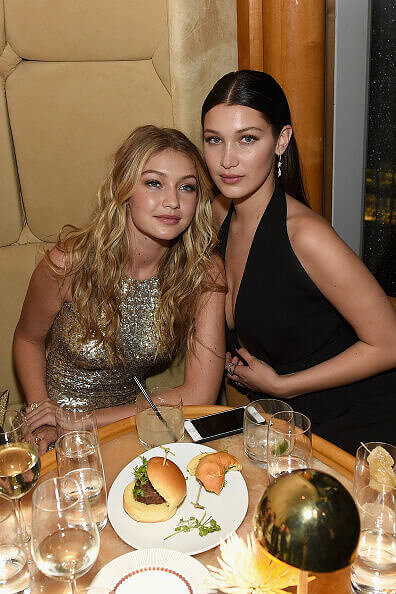 One clip from 2013 shows Yolanda helping Gigi into her first New York City condo. She uprooted her life and headed to the Big Apple to study criminal psychology at The New School, but Yolanda was less than thrilled with the decision. After only a short time in school, Gigi followed her mother's goals and quit school to focus on her modeling career.

Yolanda's Snacking Habits Are Whack
Yolanda, a former model herself, is familiar with the profession and the dangers of being judged only by one's appearance in the business. Many of Yolanda's followers had anticipated that her personal story would inspire her to instill healthy eating habits in her two young girls, but they were quickly disillusioned. Apparently, Yolanda hoped her daughter Gigi would become famous in Europe, so she told her to keep on the slim side.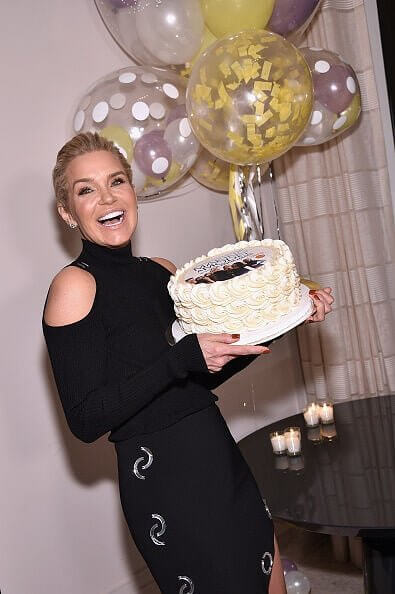 As shown on an episode of The Real Housewives of Beverly Hills, Gigi called her mother to complain about feeling weak and ill since she had barely eaten half an almond all day. Instead of being offered a full meal, Yolanda simply told her to eat some extra almonds instead! Talk about a hunger strike, right?

Yolanda Name-Called Her Daughter
There hasn't been a lack of drama in the Hadid family; Bella was charged with DUI when she was just 17 years old. A letter purportedly written by her mother was released to the press as the world learned about her DUI, while some accounts say Yolanda leaked the letter herself.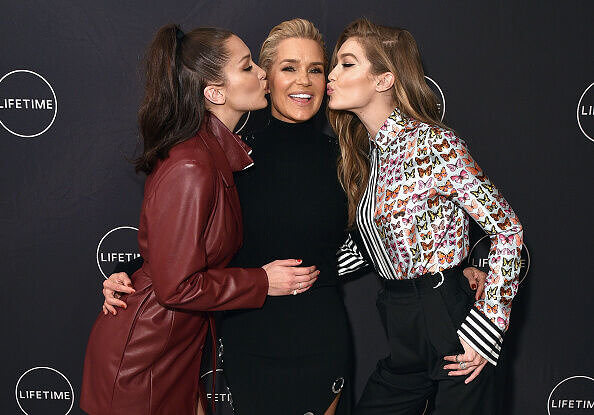 It was in this letter that she referred to Bella as someone who's a spoiled, unthankful, unthoughtful, and reckless person who's blessed to come out of her accident unscathed. Some may say it's a typical reaction for any mother, but it was still quite a harsh response, given her daughter almost lost her life.
Kind Words Would Have Been Better
Fans were quick to point out that Bella had made a mistake, but many felt Yolanda was being overly critical, considering how outspoken Bella had been about her struggles with mental health. Even more perplexing to the audience was Yolanda's inclusion of Bella's brother, Anwar, in her post, in which she indicated that his life at home was never the same again.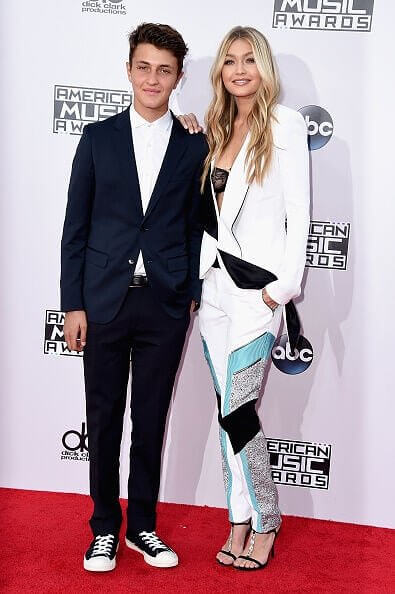 Yet, others argued that any mother would be worried sick if their son or daughter were in Gigi's situation. Fortunately for the model, she's now out of Yolanda's home, and perhaps fans need to keep an eye out for her brother Anwar this time.
Yolanda's Makeup Preferences Are Questionable
Many viewers of The Real Housewives of Beverly Hills had mixed feelings about Yolanda throughout her time on the show. Her tenure on the program, from 2012 to 2016, has been reassessed, with some viewers claiming that Yolanda was more of a distraction than she initially appeared. Critics have accused her of being racist, sexist, and elitist because of a single moment in which she mocked the Chinese appearance.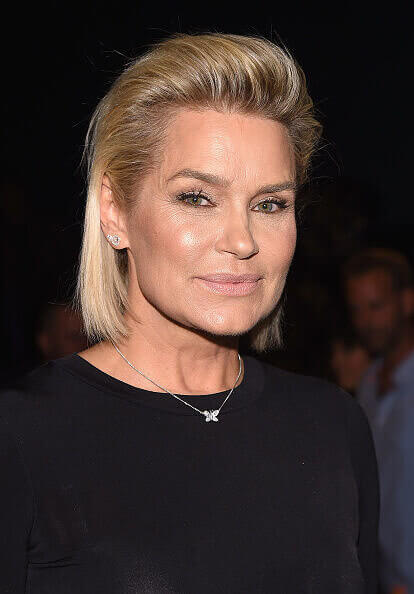 It was revealed that Yolanda had asked Gigi's makeup artist to alter her look so that she wasn't "Chinese looking" in a hushed conversation during this episode. The mother continued her confession in the confessional by telling her daughter to open her eyes up or else she might look Chinese and damage her reputation.

Anwar Was Forced to Become a Model
When it comes to the fashion industry, the Hadids are a force to be reckoned with. Yolanda and Mohamed's children have all followed in their parent's footsteps and become role models in their own way, making the family name famous.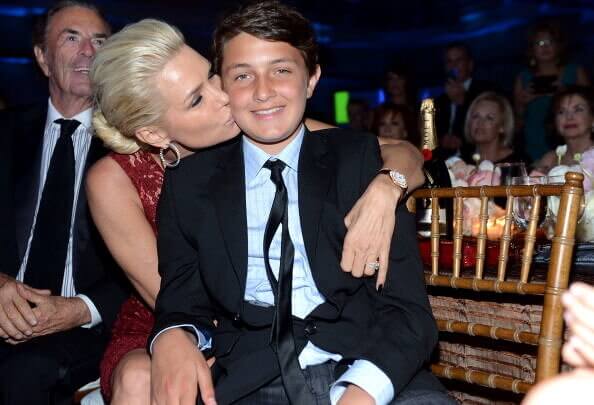 As expected, Yolanda had high hopes that her youngest child, Anwar, would follow in the footsteps of his gorgeous older sisters, Bella and Gigi, who had both found success in their chosen fields. Indeed, he has, but not of his own. Yolanda, on the other hand, compelled him into service. Indeed, this mom certainly has her children's lives figured out.
Being Forced by His Pushy Mom
For someone so confident on the runway, no one would ever expect that Anwar used to be a shy boy. Well, he was. As a youngster, Anwar was the timid one who avoided the limelight despite being in the center of attention.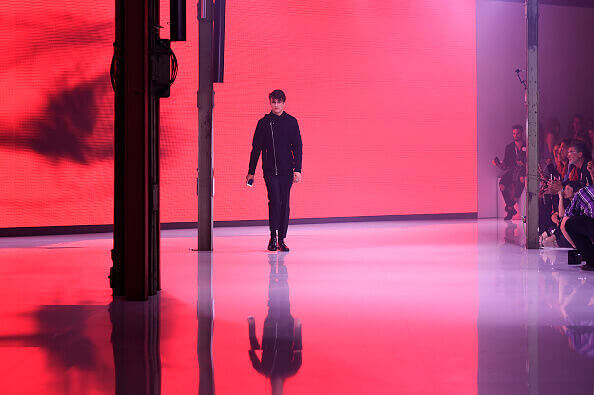 Yet, in true Yolanda fashion, his mother encouraged him to explore new options and broaden his horizons. So, Anwar told Teen Vogue that never in his wildest dreams did he think he'd be on this career path. Whatever the case, Anwar is now represented by a major modeling agency, but he hopes to one day launch a career in fashion design instead.
Yolanda Doesn't Bat an Eye When It Comes to Privacy
Yolanda welcomed her first grandchild, Khai Hadid Malik, in September 2020, via her daughter Gigi and former One Direction member Zayn Malik. Gigi has been protecting her baby's privacy by not allowing her to appear in public or on social media. This will continue until her daughter is old enough to decide for herself if she wants to be in the spotlight. For Yolanda, though, it seems like she didn't follow that guideline.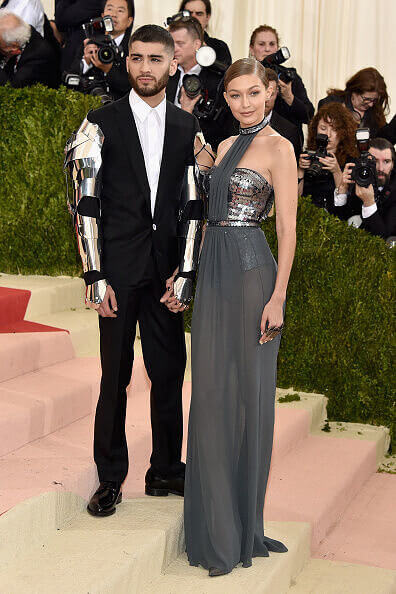 Yolanda was accused in January 2021 of sharing images of Khai on social media after she posted photos and videos in which her face was apparent in the mirror. Even though the post was erased swiftly, it had already caused Gigi and Zayn a lot of distress. The couple didn't appreciate how she didn't abide by their rules, even if she was Khai's grandmother.

She Sometimes Plays Favorites
Although there are parents who insist they love all of their children equally, there are others who are a little more forthright and admit that they do have a favorite. Many have pointed out that Yolanda clearly favors one of her daughters, Gigi. Not only is she the most well-known, but she also enjoys boasting that Gigi is the all-American girl of the international community.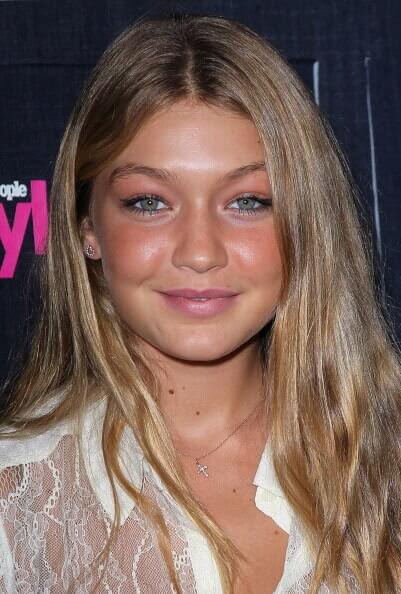 Some people have said that Gigi's blonde hair and blue eyes give her an advantage over her dark-haired siblings, particularly in Yolanda's estimation. Since she inherited her mom's Dutch genes, it goes to show that Eurocentric beauty is preferred in their family.

Junk Food Are Reserved for Birthdays
As everyone who knows her well will attest, Yolanda is a fashionista at heart. Besides her regular exercise, her primary focus is on preserving her trim shape by eating sensibly and in small amounts. Since they were born, Yolanda has instilled in her children a healthy attitude toward eating; the only time they are permitted to indulge in bad food is during birthdays.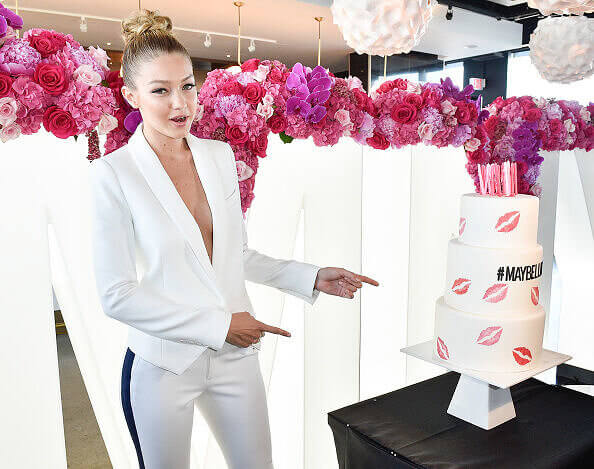 Naturally, the Hadid siblings look forward to this event since they can eat whatever they want without their mother's disapproving look hovering behind them. Gigi even described her birthday feast as "a heart attack in a meal," so we can only imagine what type of food she consumes to satisfy her cravings.

Yolanda Oversees Her Children's Outfit Picks
Yolanda, who began her career as a model, has firm convictions in the realm of style. She takes great care in her personal style and enjoys shopping for high-end labels and designers. Even when they were little, the Hadid children's fashion choices were subject to intense scrutiny. Yolanda was especially offended if her daughter, Gigi, wore a basketball jersey to school, which in her mind, made her appear unfeminine.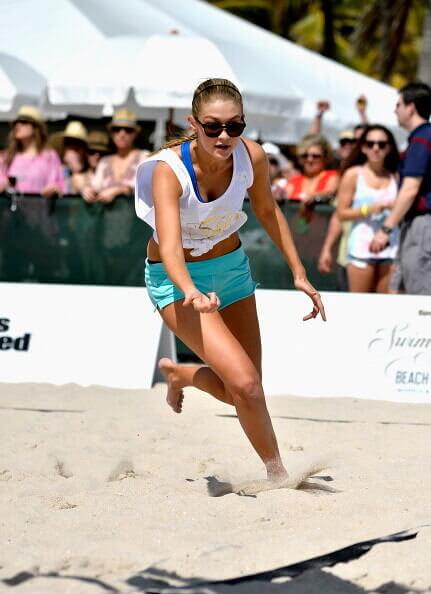 This trend persisted when Gigi entered the modeling industry as well. On several occasions, Yolanda accompanied her daughter to photo sessions and runway shows and frequently gave her opinion on the outfits her daughter wore. Yolanda even altered clothes that a stylist had chosen for a magazine photo on one episode of The Real Housewives of Beverly Hills!

They Started Working at an Early Age
Yolanda grew up in a modest family, and so she worked hard and achieved the success that has allowed her to live the life of her dreams. Before, she's been upfront about how money-driven she was. Due to her family's low socioeconomic status, Yolanda assumed the sole burden of supporting her mother and younger brother after her dad's demise. Not everyone agrees with her parenting style in this regard, though, and some say Yolanda only put her children to work at such a young age because she needed the money.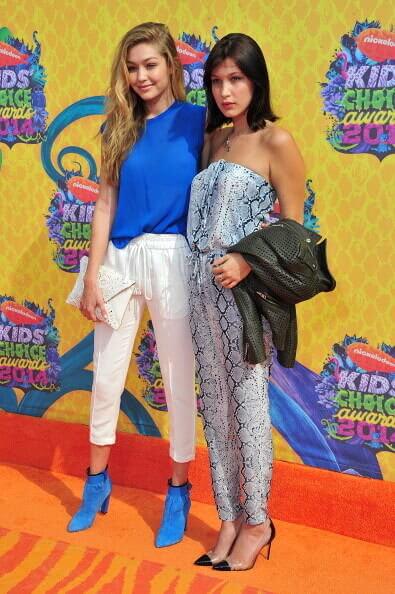 Gigi was recommended for her first modeling job when she was just two years old, and she has since been in high demand. Nonetheless, Yolanda insists that neither of her daughters became full-time models until they were 18.

Being a Typical Teen Wasn't the Norm
For teenagers, before any actual work begins, they party with their pals and enjoy life. Gigi's mother most likely forbade her the same thing, though. The famous model was supposed to have a roommate when she went to the city for college, but her future roommate backed out because her parents preferred that she lives in a dorm with other first-year students for a more genuine college experience.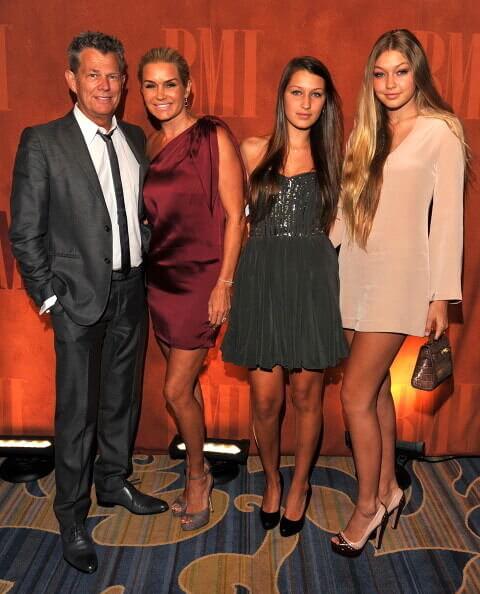 Apparently, Yolanda believed that living in college housing might sway Gigi from work since she'd be exposed to partying. As such, the argument that Yolanda put her career and bank account ahead of her daughter's happiness has been raised again.

A Vacation at the Farm Is Needed Sometimes
There is no denying the problematic nature of the celebrity world. Although many would do anything to be as successful and fortunate as they are, others are aware of the drawbacks of life in the spotlight. Yolanda takes excellent pleasure in the family farm just outside New York City because she thinks that every renowned face deserves a respite from the hustle and bustle of the city.
Keeping her children emotionally stable is Yolanda's first priority; thus, she makes them take frequent breaks. She takes them back to the farm so they may reconnect with their roots and remember who they are. Sadly, many supporters have dismissed this idea, insisting instead that they know they are blessed beyond measure to have such a chance while so many others do not.

Nobody Is Permanent in Show Business
At a young age, the children were indoctrinated with the idea that they were disposable. It appears that Yolanda has learned from her own time in the spotlight that fame is a fleeting business. She wants her children to know early on that any leader in any field is vulnerable to being overthrown by the next big thing in that field. They were just in their teens when she warned Gigi and Bella that they might be replaced.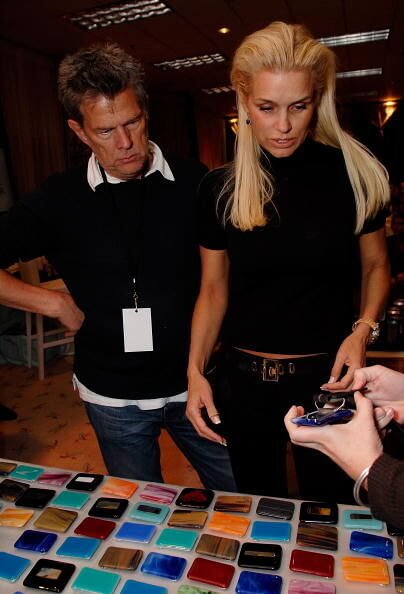 This industry operates only on the surface, and the truth is that appearances are fleeting. So more than their accomplishments, her children's politeness and regard for others make Yolanda most proud of them.

Gigi Didn't Like Living With Cameras at Home
Everyone, mother or not, has the right to live their life as they see fit, but it's crucial to consider the consequences of one's actions for those around. Yet, it seems that Yolanda didn't give much thought to the impact that her appearance on The Real Housewives of Beverly Hills would have on her children when she accepted the role.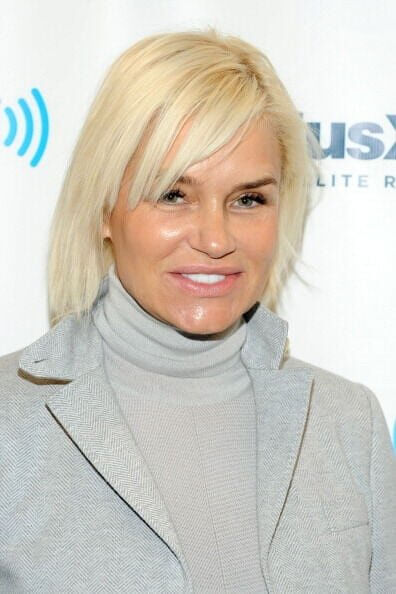 Gigi despised it so much that she would always try to avoid her mother's camera when she was recording. Her childhood home life was disrupted by production trucks arriving and leaving each day. Instead of saying hello to her mother in the kitchen, Gigi would run up the stairs to her bedroom. Many supporters have pointed to this as evidence that Yolanda should have realized her choices' impact on her children.

Yolanda Tends to Overshare Private Photos
Mothers who happen to have grown children who have achieved fame are no different from any other mother in posting photos of their children online. Yolanda has gotten herself into a lot of trouble over the years, despite the fact that she often shares stunning photographs of her children.
For example, when Gigi and Bella were cast in their first Victoria's Secret Fashion Show together, Yolanda celebrated this milestone in 2016 by posting two images of her kids. The one on the right was of the girls when they were younger, and the other is of them now. The picture of her kids when they were younger, in which Gigi and Bella are both entirely naked, was immediately deemed objectionable.

She Faced Some Issues With the Minorities
Yolanda has been under fire from naysayers who think she's lost touch with reality throughout her time in the spotlight and as a parent. Critics claim that the former model has lost sight of her roots and has bought into the famous habits of Beverly Hills. After all, not only was she not born in the USA, but she has also been witnessed showing disdain against those who are also not native to the country.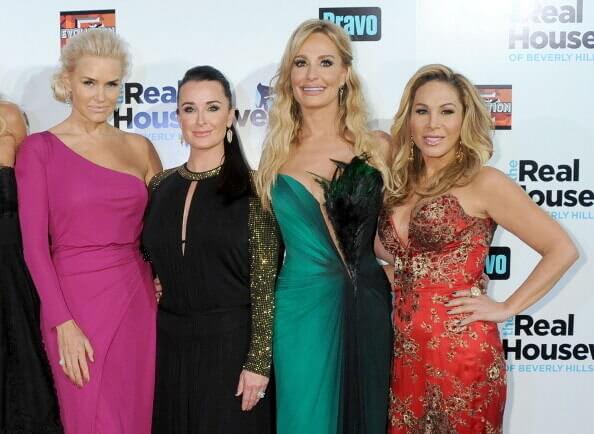 One of Yolanda's Spanish-speaking employees was overheard on an episode of The Real Housewives of Beverly Hills being told by Yolanda that he needed to learn English. Many saw that as incredibly discriminatory and insulting, especially from a parent whose children are of mixed Dutch and Palestinian ancestry. People are rooting for her to change her ways with her children and teach them to be proud of their heritage.

Her Kids Didn't Know What Being a Celebrity Would Mean
Both Gigi and Bella are among the world's highest-paid and best-known models at present. Yet, they've been forthright about fame's toll on their emotional and physical well-being. Their mother has received criticism for failing to adequately prepare her children for a life in the spotlight, despite the encouragement of their supporters.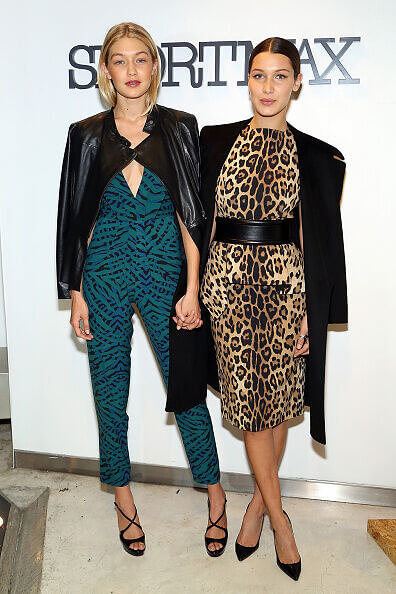 They grew up with cameras in their faces, yet Yolanda failed to educate them about what they needed to sacrifice if they wanted to be a star. Kids would have difficulty comprehending this, which is why the Hadid siblings had to learn the ropes themselves.
Gigi Didn't Expect It Would Be Too Much
There's a saying that it's always good to be our most authentic self no matter what people say; but what happens when it places one in a bad spot? Gigi was in a similar predicament when she was just starting in the modeling industry. The stunning runway star stated that she followed her mother's example when she became famous and embraced her mother's openness, but that this eventually harmed her.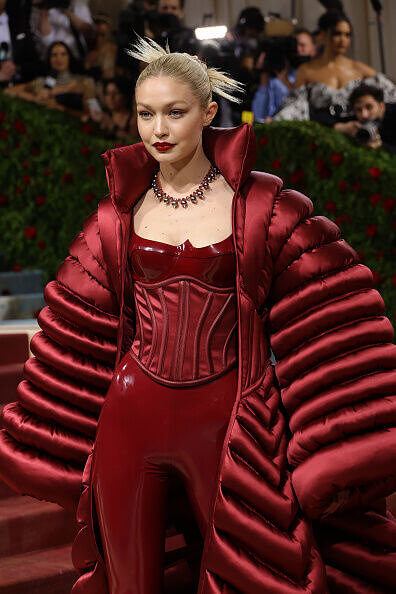 Gigi added that, like a lot of individuals in this field, she learned the hard way that being too candid in interviews wouldn't do her any good. The terrible events she experienced as a child, she said, made her want to adopt a laid-back approach to life.

Yolanda Wanted Her Children to Earn Money Fast
Many have condemned Yolanda for having her young children work, even though it's never a terrible idea to teach kids about the worth of a dollar. The Hadid siblings have been keeping themselves busy since they were babies with modeling jobs and reality show appearances. Even 14-year-old Bella was compelled to work to help support her family.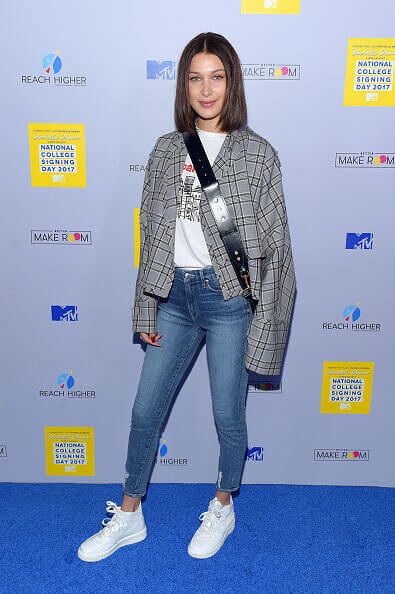 Not many folks know that Bella made acai bowls at the SunLife juice store in Point Dume for about $7 an hour when she was a teenager. Bella and Yolanda have received acclaim for this, but other people question whether it was appropriate for her to work at such a young age instead of focusing on her education.

The Kids Didn't Have a Permanent Home
Yolanda and Mohamed's decision to end their marriage after six years profoundly affected their children and extended family. Children had a hard time settling into a routine when Yolanda was a single parent for a few years before she met and married her now ex-husband, David Foster.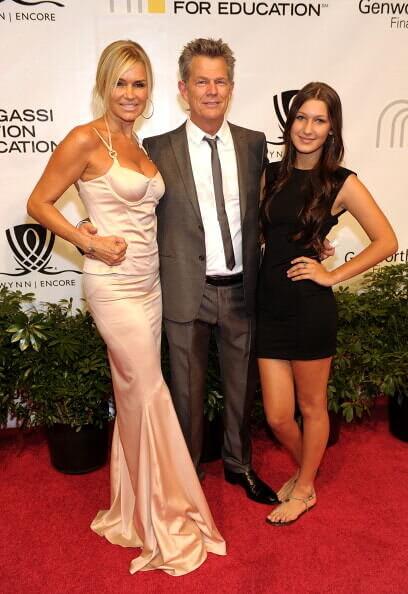 The children spent the weekdays with Yolanda, but on weekends they visited their father in the several mansions he was constructing. They were all under construction at the time, but none of them were ever completed. Bella has said that she never felt at home in these residences and always felt like she was living a fake life with neither her own clothing nor toys.

Yolanda's Goal Was to Be a Reality Star
Yolanda's appearance on The Real Housewives of Beverly Hills brought her much attention and financial success. Stories about her family, Lyme condition, and friendships have brought her back into the limelight. This drives her to encourage her children to follow in her pursuits; for example, she once suggested to Gigi and her baby daddy, Zayn to have their own reality show.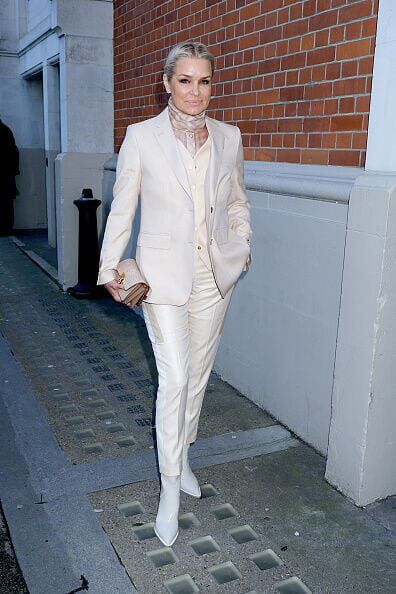 Viewers are disappointed that Yolanda would try to force her daughters Gigi and Bella into anything that will harm their mental health after they have been upfront about the negative impact of fame on their lives. So, this means we might never see the Hadids in a show like their mother because it seems they are doing just fine away from the spotlight!

Legendary Facts About Naomi Campbell: Get Personal With the Queen of the Catwalk
Naomi Campbell is an icon known for her many captivating attributes. Her natural beauty, strong presence, passion for philanthropy, and a tendency for causing controversy are just a few of them. Her strut and poise when walking down the runway still have the public mesmerized to this very day.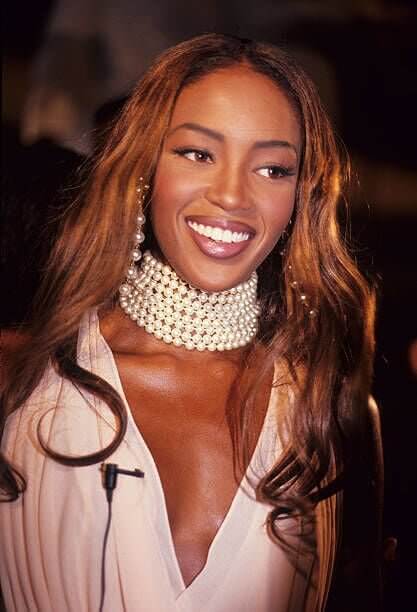 She was at the forefront of several changes and revolutions in the fashion industry today. This fearless trailblazer has several enemies and critics in and out of the industry. However, it did pave way for several new talents to flourish and give her a large number of admirers too. Let's take a look at the life of Naomi Campbell, the Queen of the Runway, including a look at who her daughter is.

She Never Knew Her Father
Naomi was never able to meet her father. However, he was of Jamaican and Chinese heritage. The story is that he left her mother when she was only four weeks pregnant with her. Did she go search for him? Never! She said that she couldn't be bothered.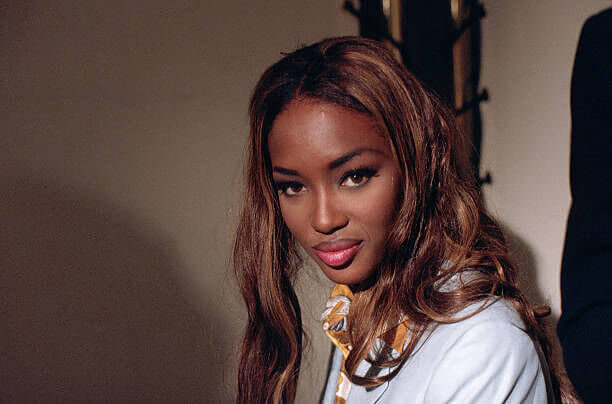 Her mother, Valerie, advised her never to look for him anyway. His name is even absent from her birth certificate. We can all say she turned out pretty well despite his absence. Her mom did a wonderful job of raising an independent woman.
Following in Her Mother's Footsteps
At the tender age of 3, Naomi could be seen ardently following in her mother's footsteps. Valerie is a modern dancer so this saw Naomi attending the best dance school at that young age.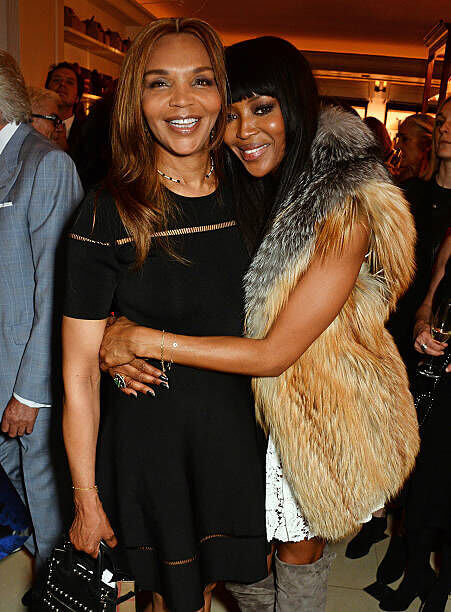 By age ten, she applied to and was accepted into the Italia Conti Academy of Theatre Arts. She registered for ballet dancing following the same path as her mother. However, life had a few surprises in store for her.
She Was Scouted in Her Teens
On a particular day during her teenage years, she went window shopping with some of her friends to Covent Garden. While doing this, the head of the Synchro Model Agency, Beth Boldt approached her.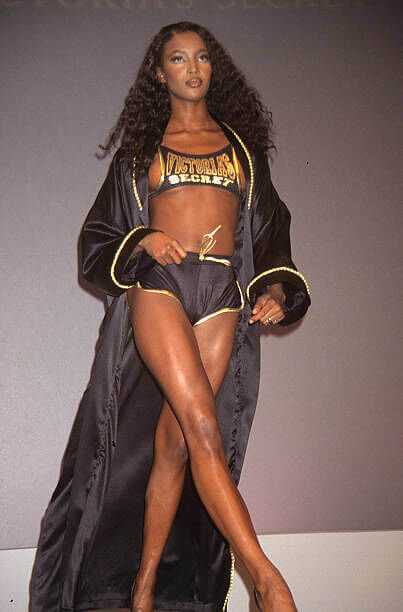 She was surprised. Why had she scouted her and not her friends? Naomi felt she was too angular and all bones, not the classical image of feminine beauty. Nevertheless, she was delighted for the opportunity and informed her mom...who didn't take this good news well.
Her Mom Was Wary of the Offer
At that point, a lot of money had been invested in Naomis' education. So it is understandable that her mom wasn't very thrilled with the idea of her quitting school and taking up modeling. She wasn't to be stopped though.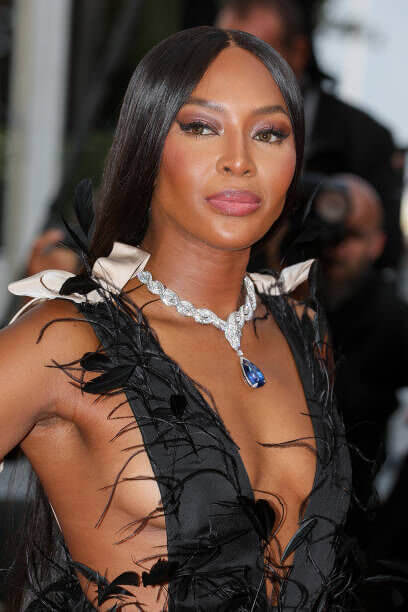 Valerie was also wary of modeling agents. She was privy to several stories about agents who were indeed con artists. They lured girls with the promise of a successful modeling career in exchange for some commission but ran away with the money.

She Went in Secret
Naomi knew she had to find a way to meet with the agent. She wasn't one to do nothing while something she wanted was slipping from her grasp. She snuck out some weeks later to meet with the agent Boldt.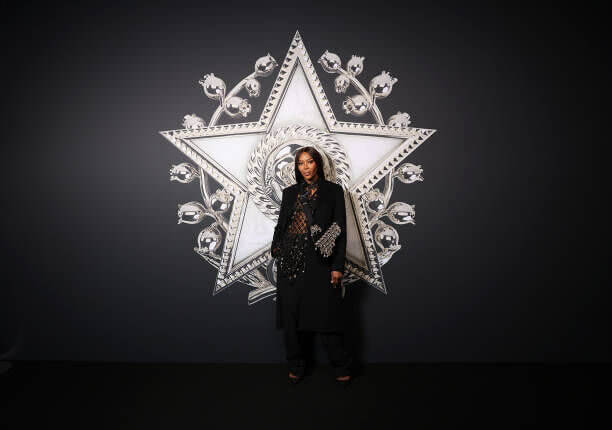 Boldt took some snapshots of Naomi in their first meeting. The photos were all taken in black and white. Naomi tried to convince her mother after the photos were taken. Valerie later consented but with firm warnings for it not to interfere with her studies. After 3 months, Naomi's first real big shot came.
Modeling for Elle
Her big break came in the form of an assignment with British Elle in New Orleans. At the time, she was only 15 years old. So in all sense, she got her big break at only fifteen!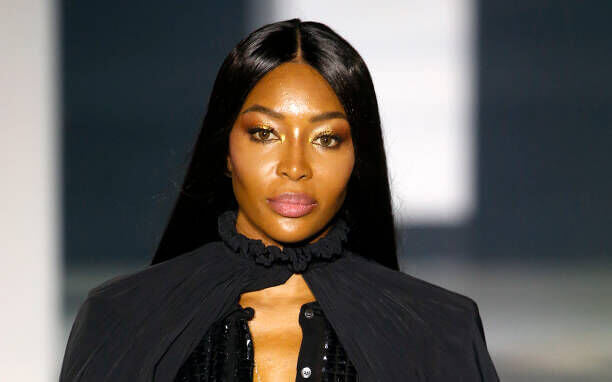 The people at British Elle were dazzled by her "glorious smile" and brazen show of affection all through the shoot. In no time, she started getting calls from all over even the US. Her career had come off to an awesome start and one year later she was recruited by French Elle in Paris...that's when she ran into some trouble.
She Was Robbed While Shooting in Paris
While shooting in Paris, she was a tad careless with her stuff. She forgot to lock up her things and everything she had was stolen from her. There was no one to meet for help because her mom didn't come with her to Paris. She trusted her to be able to look after herself.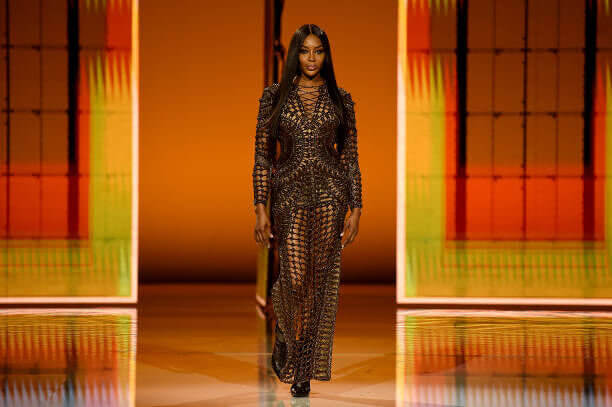 Luck was on her side as one of her fellow models took pity on her and decided to help her out. This model, Amanda Cazalet took her under her wings for the day where she took her for a fitting with a designer. This designer later turned out to be someone important in her life.
She Met a Father Figure
Amanda Cazalet introduced her to Azzedine Alaïa, a top fashion designer. She recalls being intimidated by him at first encounter. But, when she saw how patient and understanding he was, she opened up to him.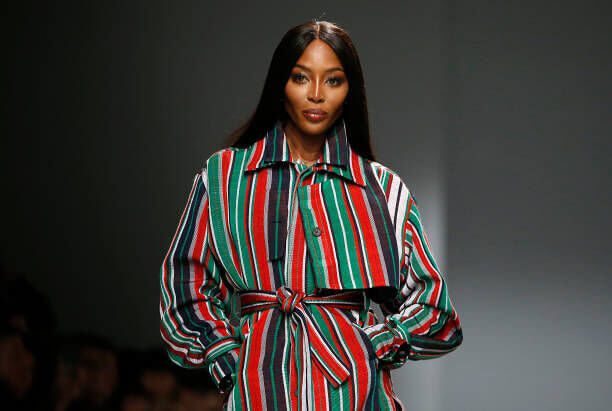 He offered her the luxury of his home for her stay in Paris. After seeking her mother's permission in a phone call, she moved in with Alaïa the following day. After this time, Naomi started calling him 'Papa.' Through him, she met several influential persons.
Becoming the First-Ever Supermodel
As time went by, Naomis' fame grew so much that she was modeling for several fashion magazines all over the world. She became a force to be reckoned with in the industry. Whenever anyone thought of a model, Naomi Campbell came to mind.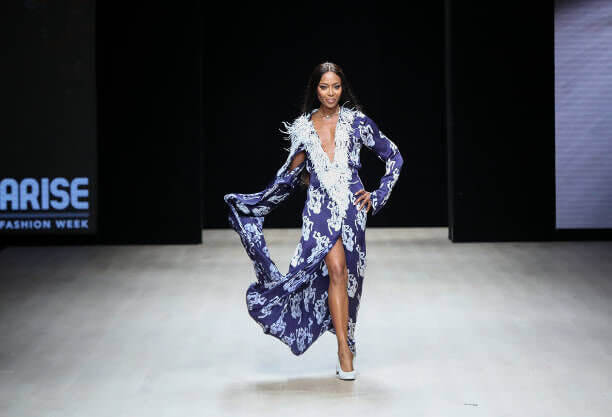 She and some other five models were nicknamed the "big six" a cluster of superb talent that the industry decided to call "supermodels." This status, however, did not shield her from prejudice in the industry.

She Was Racially Discriminated Against
She found that the color of her skin restricted her to only a few opportunities. Huge brands such as Armani, Calvin Klein, Donna Karan, and so on turned her down. While not openly showing their prejudice, they were subtle in their selection of models.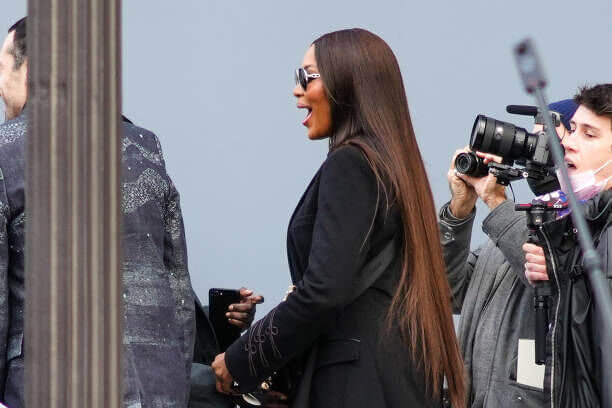 They often never used any woman of color or at most one for shooting. In this respect, she said, "I understood what it meant to be black...You had to be twice as good." With her talent and connections, she decided she was going to beat all the odds stacked against her.
Her Friends Stood With Her
In the fight against prejudice, Naomi wasn't alone. Her fellow modeling friends Christy Turlington and Linda Evangelista stood with her in her fight. They even gave designers a decree on her behalf.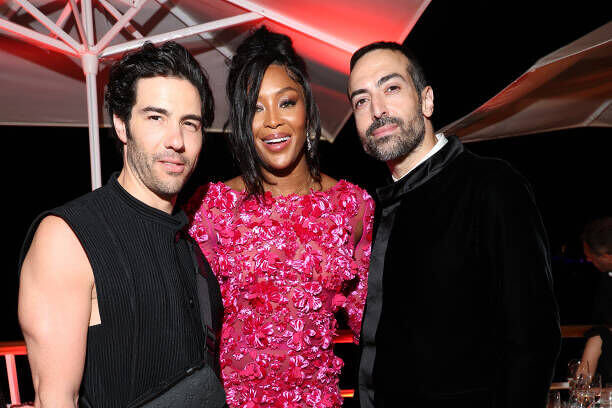 They told several professionals in the industry, "If you don't use Naomi, you don't get us." Because of their stance, several opportunities opened up for Naomi. She went ahead to become the cover of British Vogue in 1987, the first black woman after 1966. But of course, all these weren't laid freely at her feet.
Her Skin Got in the Way
Around June 1988, Naomi was to do a shoot for the cover of the Italian Vogue. During her makeup session, the makeup artist realized she hadn't brought the right foundation for her skin color. The makeup was a total flop.
The resulting photos were a mess too. Naomi was horrified by the experience and she vowed to always carry her makeup wherever she had a shoot. This, among other isolated events, fueled her resolve to change the world of modeling.
A Spot on the Cover
Naomi was a common face at the French Vogue. She modeled for them constantly but they never put her on the cover. Being the go-getter that she was, she asked the editor about putting her on the cover.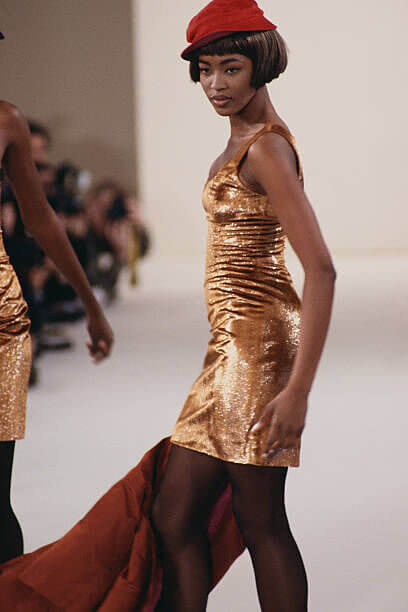 She was told that being on the cover wasn't in the offing for her. That no black person had ever been on the cover! Because she was determined to promote minority representation in the industry, she continued to fight for a spot. Her help would come in form of a famous friend.
Help in High Places
Yves St. Laurent who happened to be Naomi's' friend heard about how she got rejected by French Vogue. He threatened to withdraw his adverts from the magazine if they continue to reject black models for their magazine cover.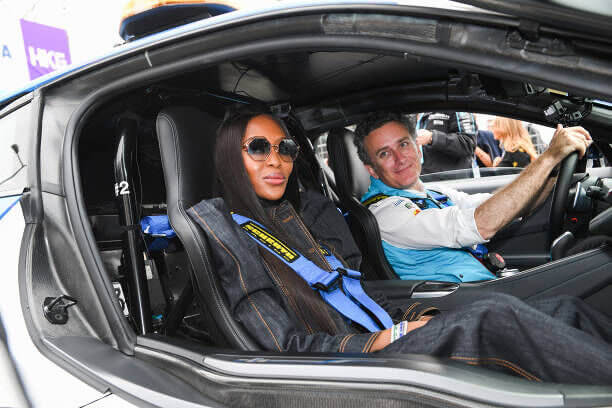 In no distant time, Naomi became the first black female on the cover of French Vogue magazine. This made a huge impact on the fashion industry and sent a message to the corridors of power in the industry. This success in the magazine then trickled into the runway.
She Trained Herself
Unfortunately, Naomi had no formal trainer. Therefore, she taught herself the basics of strutting down the fashion runway. She soon coined for herself a signature step, a bold and fierce walk.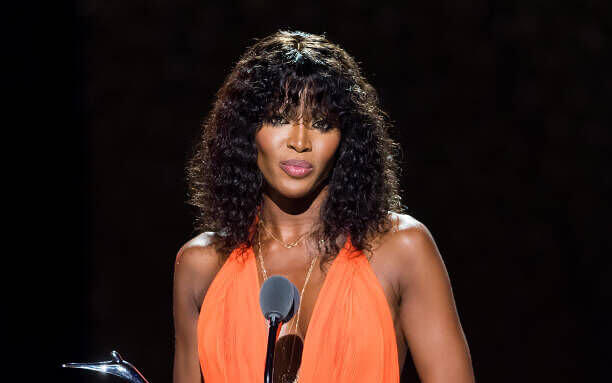 Her beautiful smile was never left behind whenever she was on the runway. In all of these, she was one of the most in-demand models in the world. Her story has a few glitches though, one of which was to last the better part of her career.
Welcome to Motherhood
Pictures surfaced in 2022 of Campbell holding a baby and the world was eager to learn more. The model announced that she had given birth to her daughter in May 2021 but fans were confused as just a few weeks before, she appeared in public without showing any signs of pregnancy.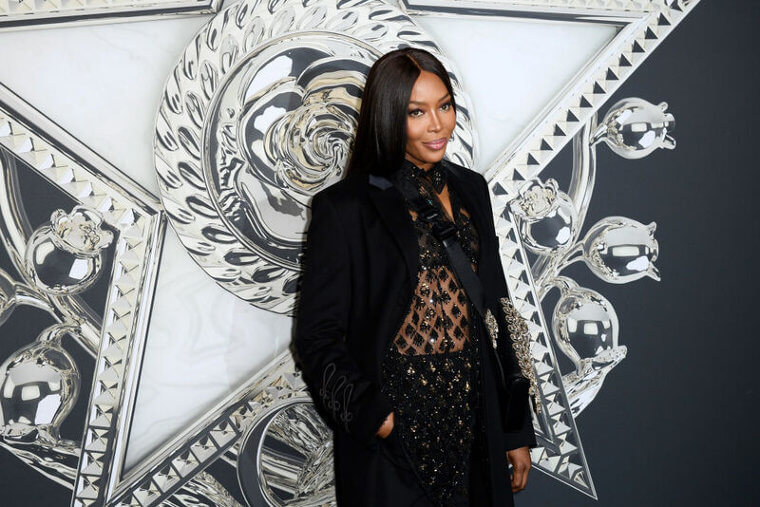 However, Campbell confirmed the news by saying, "She wasn't adopted – she's my child." Describing how she kept everything a secret, Campbell said, "I can count on one hand the number of people who knew that I was having her. But she is the biggest blessing I could ever imagine. It's the best thing I've ever done."
A Big Embarrassment
It is customary to see models dressed in strange, catchy, and impossible outfits on the runway. Naomi was no exception to this age-old custom.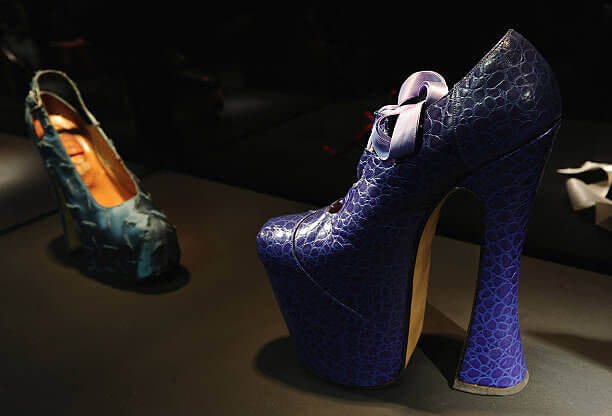 In one of these shows, she was wearing Vivienne Westwood's' 12-inch high platform heels. 12 inches! She missed a step and the next thing, she was touching the floor with her backside. Her reaction was an unforgettable one.

She Ran Off Stage
After the fall, Naomi stood up and ran backstage. There, she met Westwood who looked very concerned for her. Campbell then told Vivienne, "Vivienne I am going back on that catwalk now, but if I fall again I am not getting up and you [will have to] come and get me!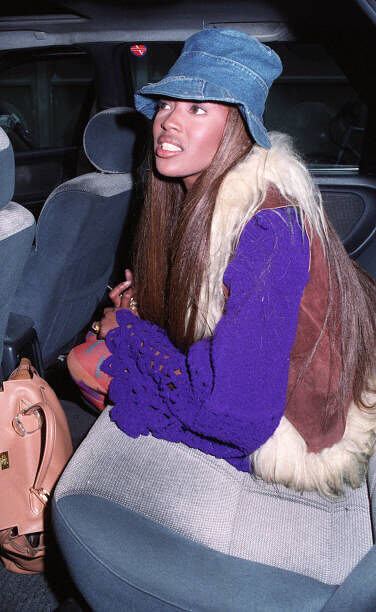 Just like she said, Naomi went back on stage to continue her walk. This time around, she didn't fall on the runway. This singular event increased the public attention to the show thus, the show took a weird turn.
Designers Asked Her to Fall
The following day after her fall, she received several requests from designers asking her if she can fall on stage while wearing their outfits! This was probably because her fall was on the front page of several newspapers in the country.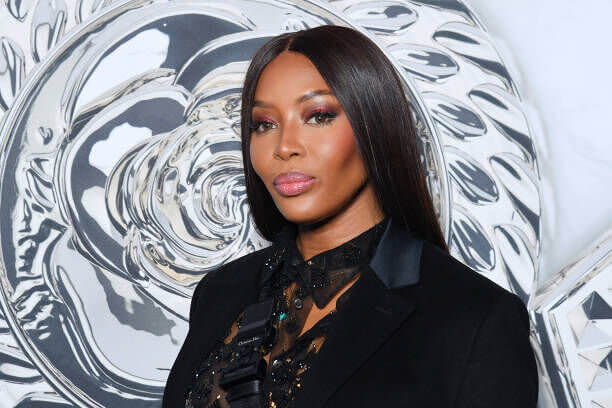 The designers were lusty for the free press her fall generated and wanted the same for their outfits too. Naomi however, declined all of the requests. This was to be the first among many bad presses for her.
She Was Fired
Naomi was fired from the Elite Model Management on September 22, 1993. This was after many years of working with the agency. What happened?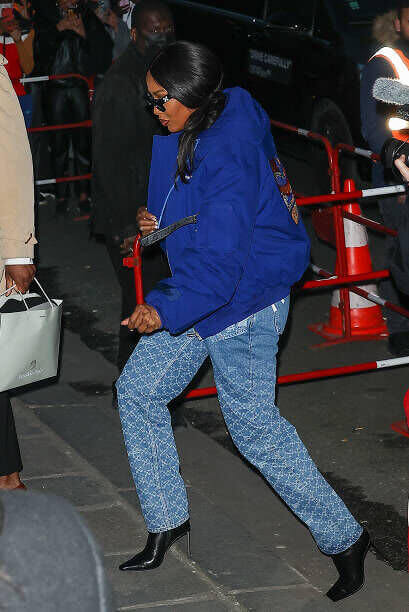 John Casablancas, the head of the agency, described her as, "crazy, irrational, and uncontrollable," and that "no amount of money or prestige could further justify" what Campbell was putting their poor staff members through.
She Made Them Cry
After the incident, Casablancas was questioned on his reasons for firing Naomi. His reply was, "she has been having people around here in tears."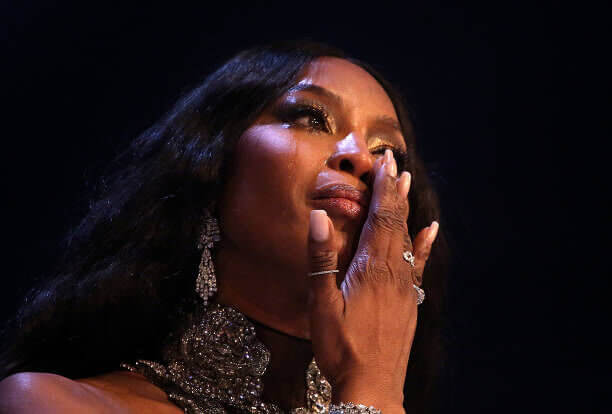 Explaining further, he said that the staff lied to cover up for her. After she received the news of her job termination, she claimed Casablancas' accusations were false and it was just "sour grapes." It didn't take her long to find another agency very willing to receive her.
Her Brand New Agency
Naomi repeatedly admitted that she walked away from her old agency, not the other way round. She then joined a new agency known as Ford Models Inc. To the press, the president of the agency said, "Naomi is a top star. She's expanding her career into other areas and thought we could handle her better."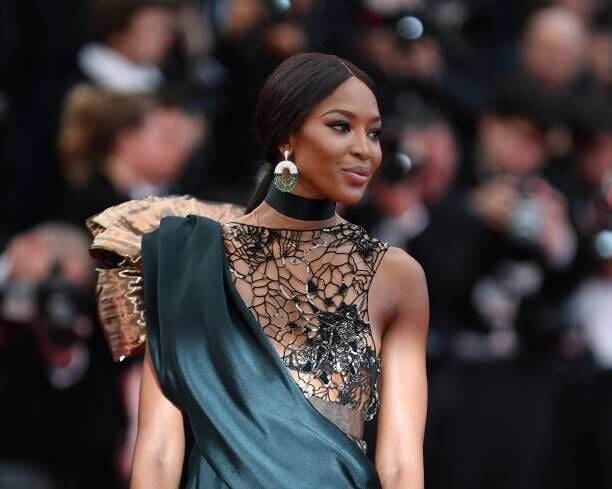 You can be sure that that last piece was thrown out to strike some nerves or send a message. She started expanding her career though, but it turned out to be a disaster waiting to happen.
She Made Horrible Music
Naomi released a music album called, Baby Woman in 1994. The album received many criticisms by the rank and file that the terrible nature of the album turned out to be the only thing that made it popular.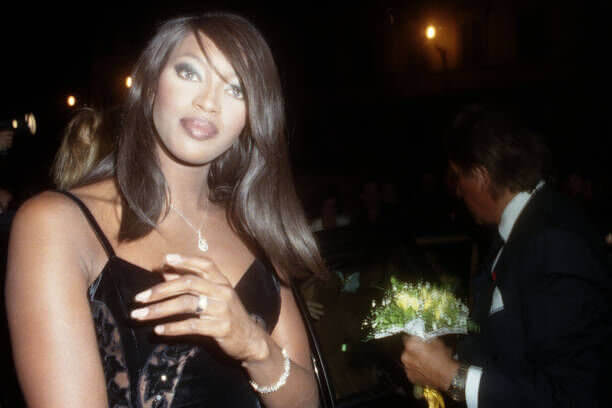 Let's see. It was very horrible that the album pioneered the Naomi Awards. These "awards" went to those who made distasteful pop music. These awards consisted of categories like, "outstandingly bad contribution to pop music." Her other ventures followed the same route.
She Authored a Book
Naomi published a book called, Swan. The book was released the same year she released her infamous album. The story was centered around a supermodel who was being blackmailed. It received numerous criticisms too.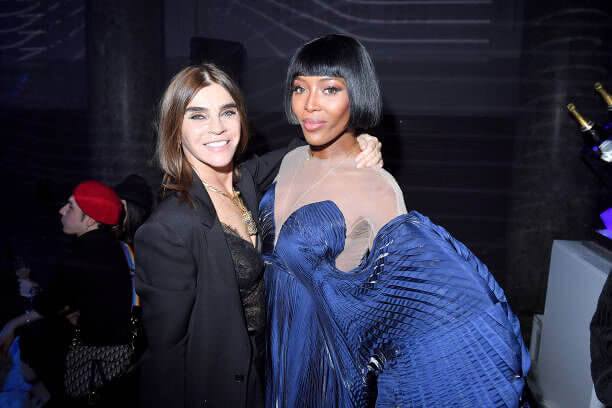 Turned out that Swan was written by a ghostwriter called Caroline Upcher. This didn't do any justice to Naomis' reputation. She said that she "just did not have the time to sit down and write a book." What is that saying about digging your own grave? Well, she was just getting started.
The Fashion Cafe Disaster
Naomi was among several other models that invested in the Fashion Cafe. This restaurant was designed with a fashion icon theme. However, customers could not reconcile the image of tall, slim models besides big heaps of food.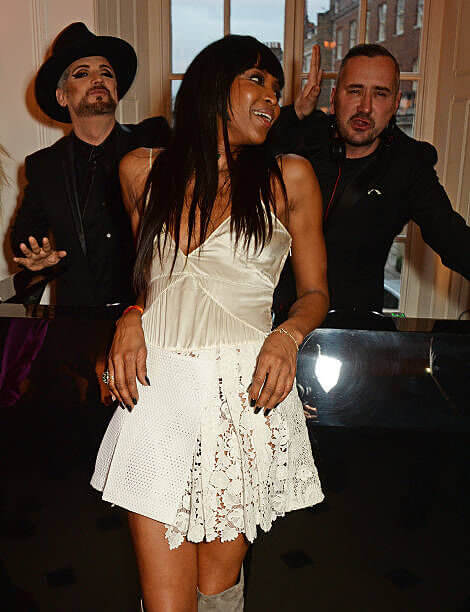 To top it off, they didn't even spell Naomis' name correctly in the menu. The menu had, "Noamis' Fish and Chips." This was indeed a recipe for more disasters to come

One Partner Was a Thief
The restaurant was constantly on the side of misfortune. Its troubles kept on increasing till they could take no more. At this time, Naomi discovered something.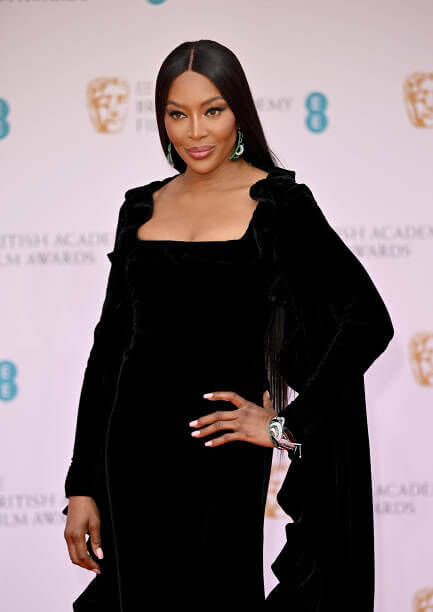 She found out that one of the partners, Tommasi Buti was taking $10,000 every day from the restaurant. He used the stolen funds to cater to his lavish lifestyle and to pay off his debts. She reported him to the federal government, and he was charged with conspiracy, money laundering, and so on. Not long after this incident, Naomi was found wanting by the law.
She Did Her Community Service in Grand Style
She was given a sentence to work in New York's Sanitation department for five days. This community service involved her sweeping the floors and scrubbing the walls of the New York sanitation system.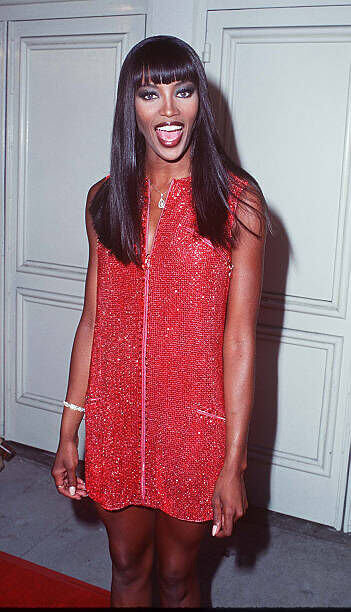 Probably to make a statement or to avoid looking low-class, she dressed in designer outfits. Some of what she wore to her shifts included, furs, fedoras, and most shocking of all, a silver gown worth $300,000. The press went crazy!
The Sewers Didn't Offend Her
For Naomi, the community service was a welcome change. Despite the work being a far cry from the life she was accustomed to, she loved every bit of it. She called it "pleasant" and "peaceful. "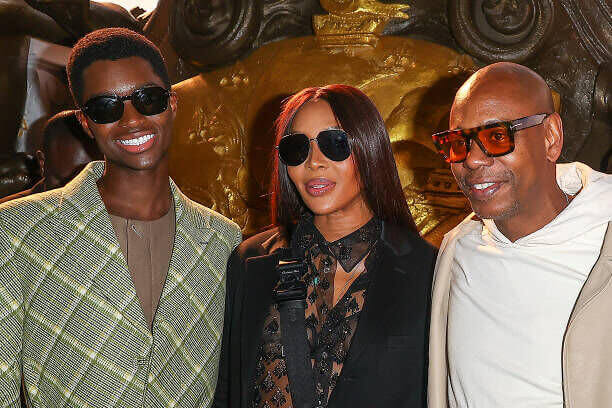 When she was asked about it during an interview she said, "Maybe doing this service at the Sanitation was meant to be like a humiliation, punishment, but it isn't at all." Despite her many faults, this kinder part of her would be her propeller in the world of activism and charity.
Fighting for Diversity
Naomi and several other top models of color fought for minority representation in the fashion industry. They called this advocacy group, "Diversity Coalition"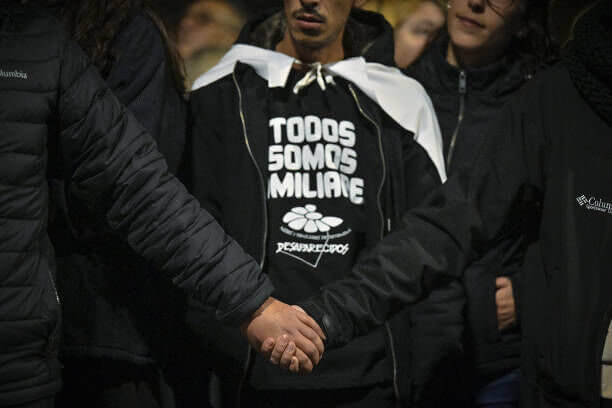 Through this group, she crafted policies and guidelines that enabled diversity to thrive or be birthed in some instances. She even went the extra mile of placing calls to some designers who didn't outstandingly use models of color. Her activism then advanced to the international arena.

A Trip to South Africa
In her quest to enter the Global activism arena, she decided she was going to support Nelson Mandela in his fight for an apartheid-free South Africa. This was during a trip to South Africa.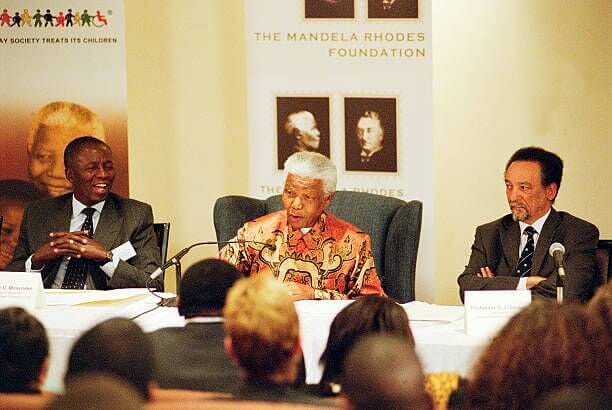 She made a shoot in Tanzania and donated the money from the shoot to the fight against apartheid. To her utmost surprise, she received a call later saying, "You are leaving tomorrow for Johannesburg. The president wants to meet you."
An Honorary Granddaughter
Naomi became close to Nelson Mandela while she worked with him. She specifically worked with the Nelson Mandelas' Children Fund. Her work involved visiting sick children which she did very well. She regularly donated to the cause too.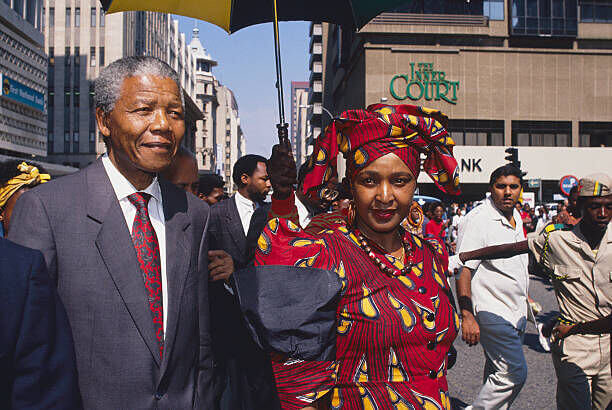 One certain time during a press conference, he announced to everyone around that she was his "honorary granddaughter." Naomi was touched by his admission and honor that she became a close associate of the family. This newfound closeness made what happened next all the more tragic.
Terrible News
Naomi received some news in 2010 that her grandfather was bedridden. She was particularly stunned by this news because she knew him to be very strong and vibrant. She couldn't imagine him lying sick on a bed so knew his condition must be grave.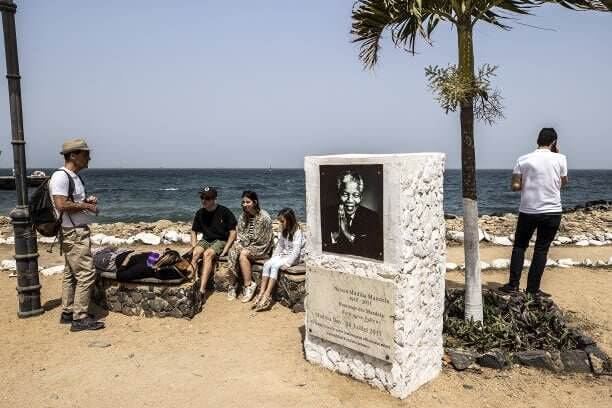 Sadly, Naomi wasn't able to see him at his final hours. He passed away before she could. His passing created a void within her that lasted for many years. She wasn't able to recover from the loss until some years later.
She Promoted Fashion in Earnest
Quite painstakingly she began to find her feet again. This time around, she used another avenue to support Nelson Mandela's' cause. Here's what she did. She began connecting newbie designers in Africa to those in the West.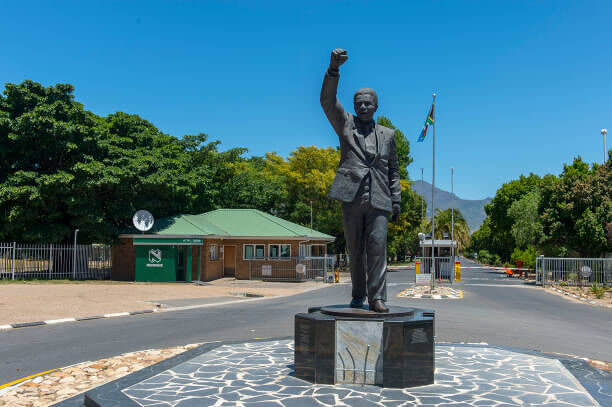 She showcased beautiful African designs to the world in all their splendor. In the process, she addressed some issues about women's rights and poverty in Africa. Not satisfied with championing the rights of people in Africa, she extended her wings to other countries.

She Started a Charity
Naomi decided to start a charity called "Fashion for Relief." The charity was born from her love for helping others and her love for the fashion industry. This charity ran fashion shows and donated the money made from it to several causes around the globe.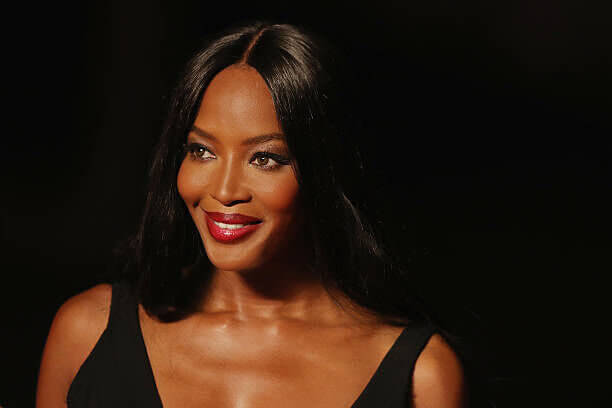 These causes included fighting poverty, improving education, and helping people at the mercy of natural disasters. Because of her work, she encountered several world leaders and some trouble along the way.
Facing Some Accusations
The ex-president of Liberia Charles Taylor faced some charges against his person in 2010. Accusations were made against him that he sold blood diamonds to support a conflict in Liberia. Apparently, he also gave a blood diamond to Naomi during a charity event.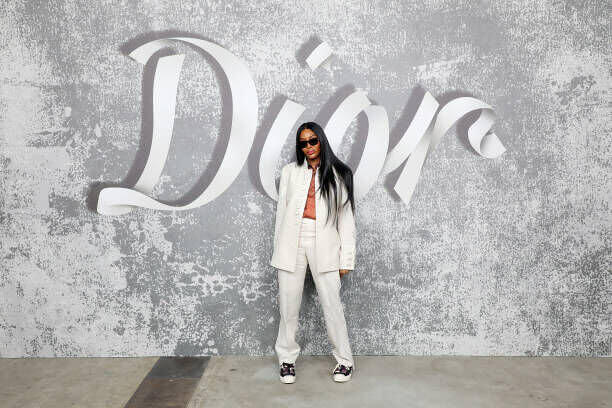 Because of fear for her family members she refused to testify in court. She was scared for their lives and hers. However, the court subpoenaed her and she had to make an appearance at the court. From then on, she became entangled in this high-profile case.
She Didn't Know About the Blood Diamonds
In her testimony, Naomi said that she had received some dirty-looking stones after the event. She received them from two unidentified men and she didn't know they were from Taylor until the next day.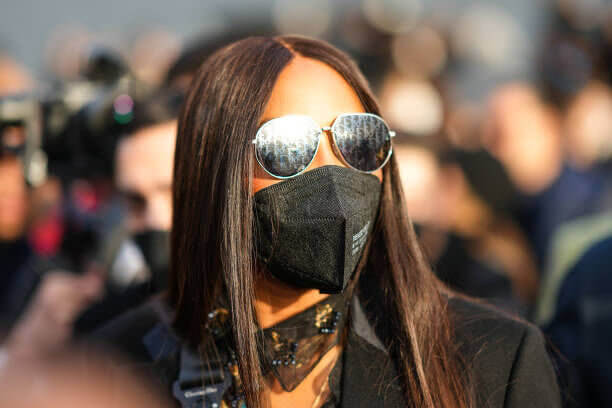 She claimed that she gave the stones away after some time completely unaware that they were uncut blood diamonds. However, some guests at the dinner Mia Farrow and Carole White gave the court a different account.
A Different Testimony
At their testimony, Mia and Carole testified that the blood diamonds were a source of intrigue to her. "She planned on donating them to the Nelson Mandelas' Children's Fund." Naomi rejected these accusations. In the ensuing trial, Mia and Caroles' testimony was heavily scrutinized.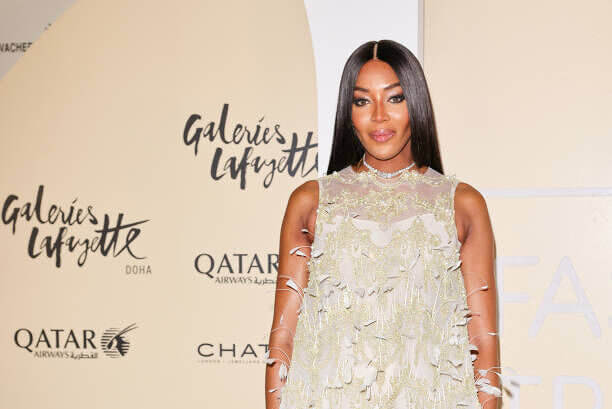 They claimed that she flirted with Charles Taylor throughout the night. He then promised her the blood Diamonds at the close of the night.
Untrustworthy Witnesses
Naomi's' defense trashed the testimony of Mia and Carole. They questioned their suitability as witnesses in the case. The attorney questioned Mia's memory because she could not recall simple things like her son's age.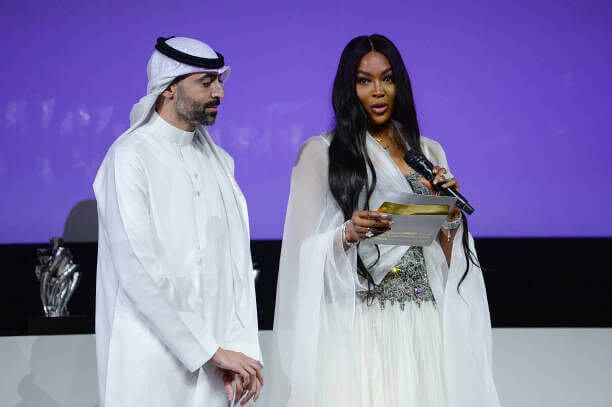 Additionally, Carole had just filed a lawsuit against Naomi for "breach of contract." According to the defense counsel, both witnesses were compromised and a fourth party would be required to confirm what actually happened that day.
The Diamonds Were Discovered
Finally, ex-director of the Nelson Mandela's Children Fund, Jeremy Ractliffe, stepped forward as a witness. He corroborated Naomis' story about the blood diamonds. In his testimony, he said that he had collected the illegal diamonds and had been holding onto them the entire time.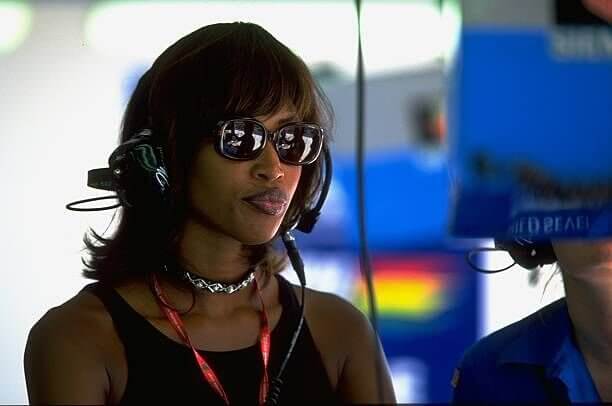 According to him, Naomi had not breached the law in any way and was blameless in the face of these accusations. This marked the end of that saga in her life, but another one was already brewing.
She Was Sued by Her Ex-Boyfriend
Throughout her life, Naomi Campbell had dated throngs of men mostly influential and wealthy. However, the relationship that would pose the greatest threat to her peace was her relationship with Vladislav Doronin, a Russian billionaire.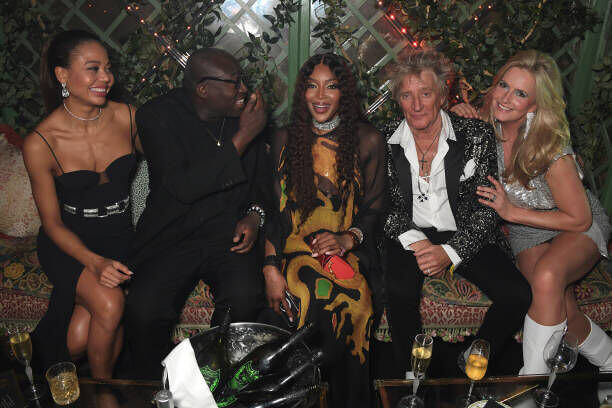 Following their split in 2013, Doronin sued her under the charges that she was holding on to his assets worth about $3,000,000. The case still stands today but her troubles are far from over.

Attacking the Paparazzi
During a vacation off the north coast of Sicily, Gaetano di Giovanni, an Italian paparazzi, started taking photos of her. True to character and very pissed, Naomi Campbell started hitting him with her handbag.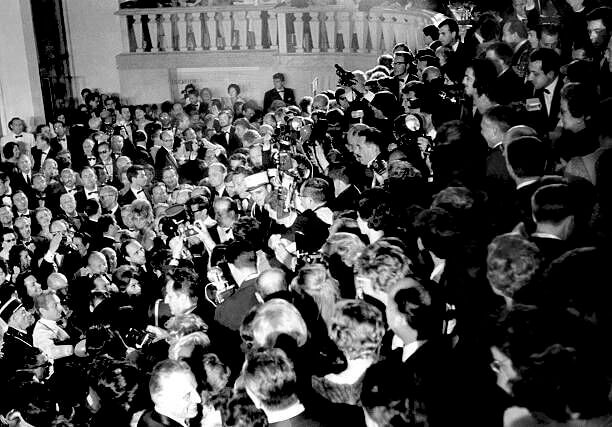 During the process, she allegedly scratched his eye. Due to this, the Sicilian court gave her a sentence of six months in probation in July 2015.  This wasn't the first time she created a ruckus abroad either.
Banned for Life by British Airways
During a scheduled trip, Naomi Campbell had to go through London Heathrow Airport. In the process, she lost her luggage. She then approached two officers asking for assistance, but the interaction soon followed a different direction.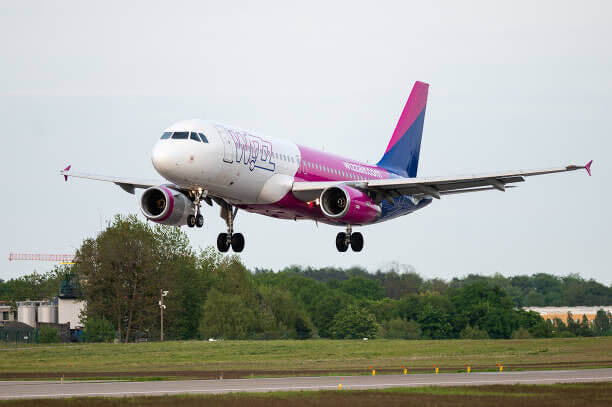 The next thing, Naomi started attacking the two officers. Because of the assault on their staff, British Airways banned her forever. She also served about 200 hours of community service. But her troubles with airlines did not end there.
Probably a Hypochondriac
Every time before she takes her seat in an airplane she performs a routine. What is this routine? She sanitizes everything she could touch during the flight. She does this wearing gloves, masks, and sanitizing wipes.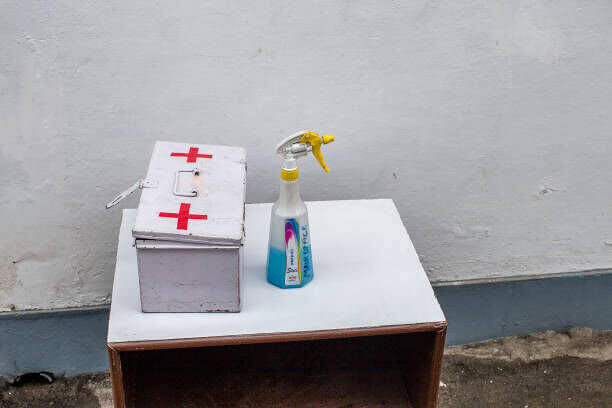 She once stated, "I do not care what people think of me. It is my health." A few months later, she took her routine to a bigger and more ridiculous level.
She Wore a Hazmat Suit
During her next flight, she took her hypochondriac ways to another level. She wore a Hazmat Suit on the plane. She purchased the suit for $16 from Amazon and wore some goggles and a facemask with it.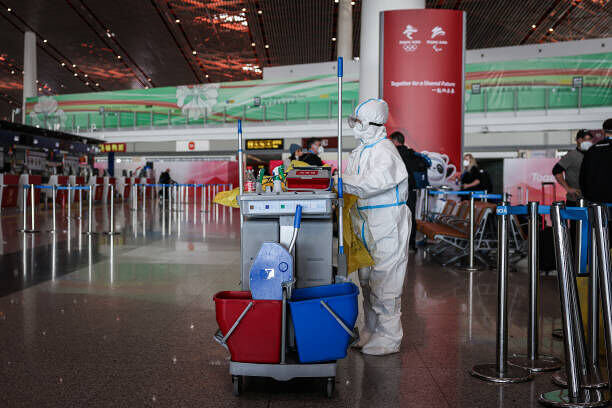 You can easily picture the reaction of fellow passengers on the flight. Yes, that's right. They all avoided her trying to move as far away from her as far as possible. Her reply to this was, "That's cool, I don't wanna be around them either." She is surely one to break the status quo.

She Started The Face, Her Own TV Show
Whilst promoting her modeling career, Naomi decided to delve into the world of TV. She created her TV show titled, The Face. The Face is a modeling competition show. The show placed supermodel coaches against their team of models.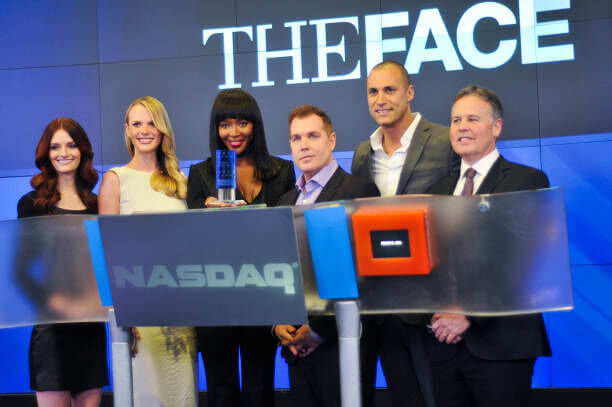 This was to find the next "face" of a big brand. True to what she advocated, she placed no barriers to entry based on skin color or nationality. The show was open to everyone. However, she had an interesting method of selecting models for the show.
She Didn't Look at Their Faces
During the first episode of the show, the competitors hid their faces from the judges. This way, Naomi and other judges selected models based on only their skill set. The skill in question is their ability to walk beautifully on the runway.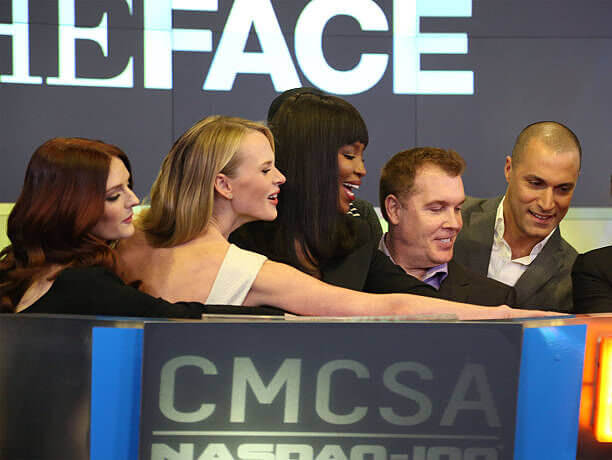 After the selection, they produced models of different skin colors and races. This proved Naomis' belief that if you have the talent, you should get the job and not be rejected based on your skin color or race.
She Was Late for an Audition
Naomi is renowned for her habitual lateness to meetings. This time, she was three hours late to a meeting with movie producer-director Lee Daniels. The meeting was for an audition. However, she did not envisage the kind of reaction she got from Daniels.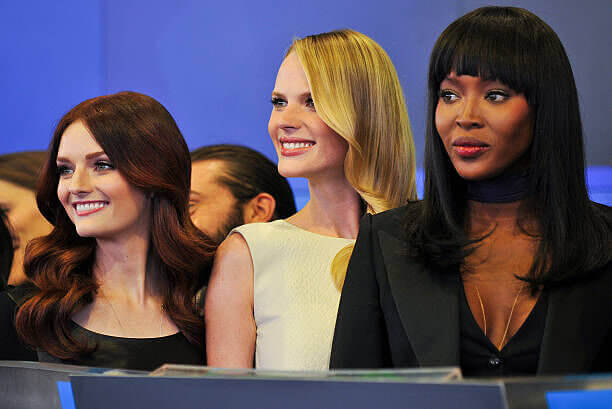 He screamed at her to go home. In no long time, the two were screaming words at each other. When everything calmed down again, he offered her a spot in his show, Empire. The duo became good friends after that.
She Upscaled Her Social Media Presence
Very recently, Naomi took to YouTube to expand her social media base. She started a channel to share more of her personal life with other people. This is indeed a huge one for her because she is known to be very private about her life.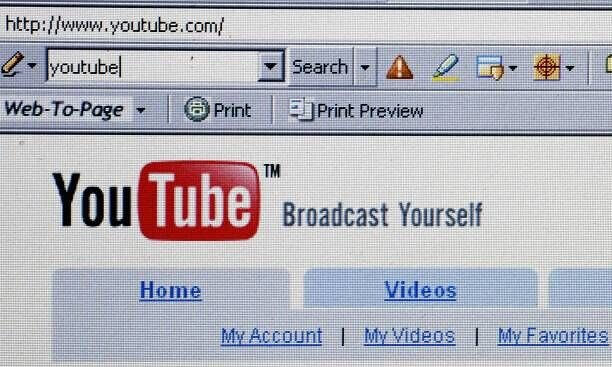 The channel presently is about a year-old and in it, she talks about her life. She has also shown some interviews with other celebrities such as Whoopi Goldberg, James Charles, and Paris Hilton. 

Talking About Her Achievements
Recently, in an interview with Sean Evans of the Hot Ones, she was asked which of the magazine covers that she had appeared on was her favorite. She replied that the ones where she was the 'first.'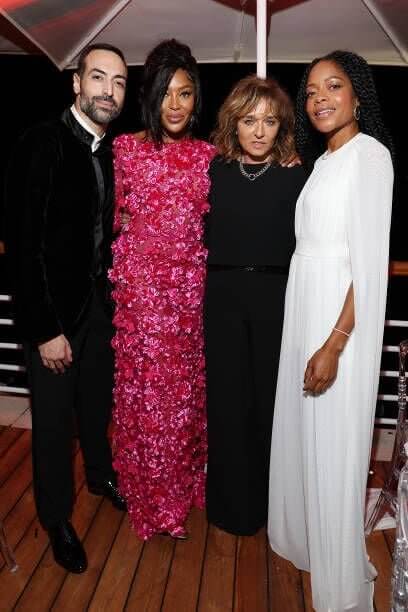 Some of these include the first black woman on Times Magazine, the first to be on the cover of French Vogue, and so many more. Because in all of these, she celebrated her role in "breaking barriers."
The One That Got Away
Throughout her entire career, Naomi has been a feature of many a tabloid gist because of her romantic life. From popular men like Leonardo DiCaprio, Michael Fassbender, Mike Tyson, Liam Payne, and Skepta, she certainly had an impressive list.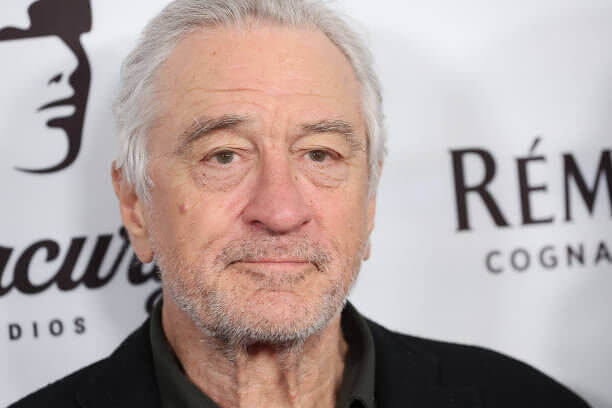 However, only a few people recall her relationship with Robert De Niro. They both started their relationship in the 80s, but in 2003, rumor had it that Naomi wanted to rekindle their relationship. The story is that she even wanted to have his babies because according to her his calm attitude was the right fit for her.
She Broke Down on the Runway
Sometime in 1997, Naomi made the news for crying on the runway. The crowd was shocked and confused by her action. Later on, they learned the reason for her tears and they sympathized with her.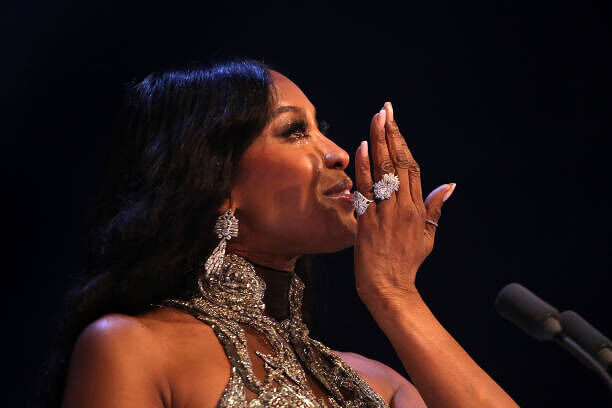 Why was she crying? She was crying because she was wearing the last collection that her friend Giovanni Versace would ever design. She became friends with him in the 1990s only for it to end in tears. He was shot in the head by the serial killer, Andrew Cunanan and he died on the spot.
Time Took Its Toll
After decades on the runway and on the cover of the world's most acclaimed magazines, it seems as though Campbell's beauty regimen had done her more harm than good. Campbell is known to have sported a weave for the past few decades, but recent photographs show the damage that it caused her.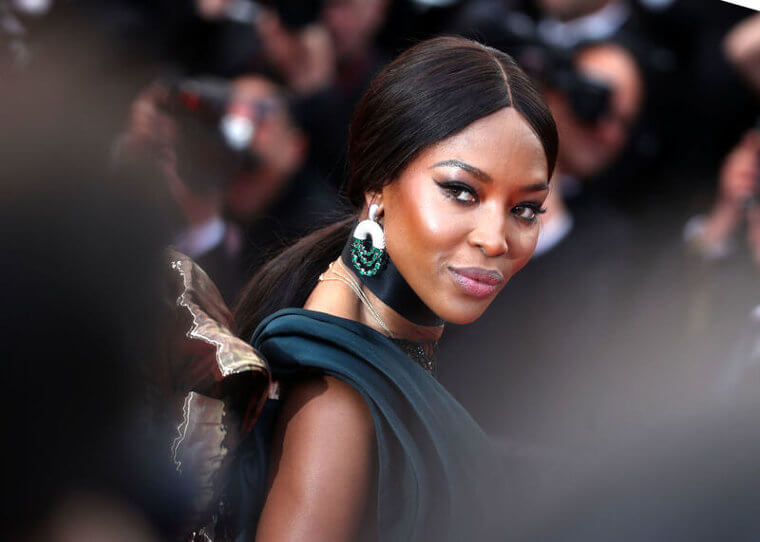 The beautiful model was spotted at the beach during her vacation in Ibiza, with her hair showing a noticeable bald patch, a result of the pressure the weave put on her scalp. That being said, she is still as gorgeous as ever!
She Has Beef
In an interview, Tyra Banks claimed that her early modeling years were difficult because of none other than Naomi Campbell.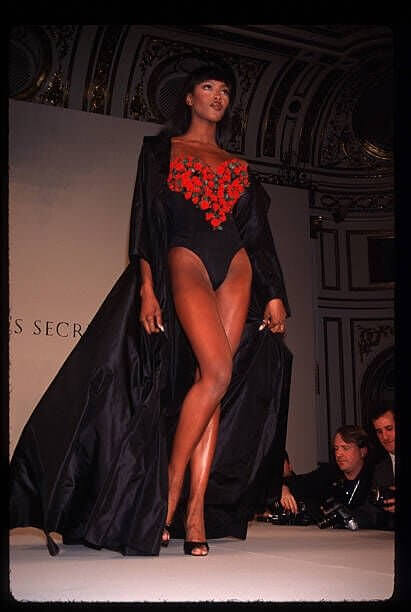 Based on her side of the story, she said that Naomi hated her so much and would often use her influence to get her off fashion shows. The two supermodels have long since ended their decade-long feud.
Yolanda's ambition in life was to be a famous model, and she finally accomplished it thanks to years of hard work, grit, drive, and a healthy dose of good genes. When she rose to prominence as one of the industry's top models, she also attracted the eye of Mohamed Hadid, a multimillionaire property developer.