Hair holds the power to completely transform how you present yourself to the world. The best part is that they grow back so you can keep experimenting with new haircuts and styles. Finding the right hairstyle depends on your facial structure, hair texture, and everyday needs. If your hair is starting to look a bit bland, try out one of these dynamic dos that can make you look years younger!
A Versatile Wedge
You can never go wrong with a wedge, especially if you want some fun and flirty texture to your hair. Here Rihanna is rocking a modern wedge with a whole lot of layers that add volume and interest. This cut gives us major carefree spring break vibes.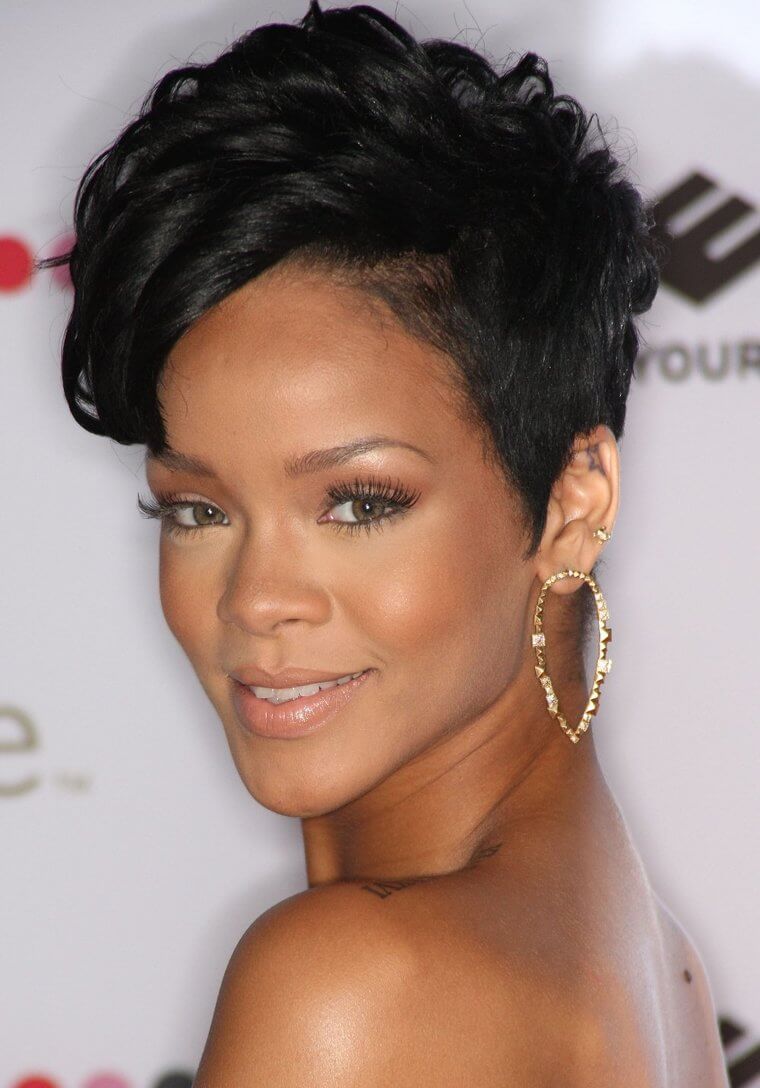 Just imagine yourself sporting this style and cruising in a convertible with your girlfriends. We think it's the ideal haircut for summer. If you get too tired of the unkempt look, you can always style it to look a bit sleeker.
The Feathered Wedge Is Back
A lot of haircuts from the '70s and '80s are still relevant to this day. one of those evergreen cuts is the feathered wedge. Popularized by Dorothy Hamill back in 1976, this cut still looks amazing on a lot of women.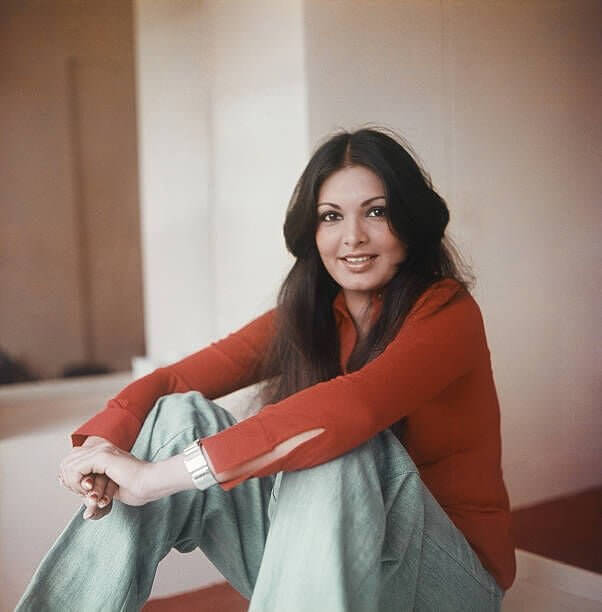 Hamill was an Olympic figure skating champion who found the hairstyle to be both stylish and functional for her purposes. So, whether you love Hamill or just want your hair out of the way, this feathered bob might be your lucky charm.
Coolest Edgy Pixie Cut
If you're craving something bold and adventurous, you can't go wrong with this edge pixie cut. From a subtle fade to some bright colors, this hairstyle has it all. Your hairdresser will use clippers on the side and leave some length on the top.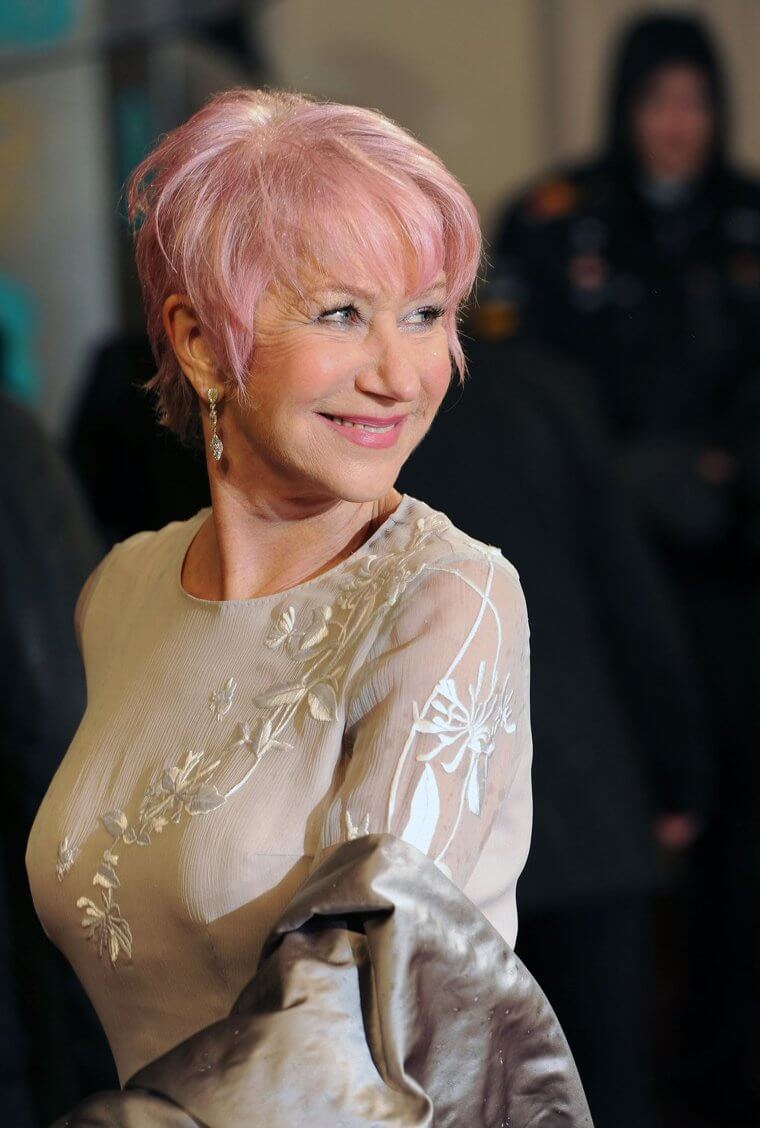 To stand out, you can add a pop of color at the top. Helen Mirren, pictured here went a baby pink that goes beautifully with her look, and brings her age down by at least a decade. The days of judging people on their hair color are gone and it's time to embrace your young spirit and go wild!
The Shaggy Bob
It can be really difficult to attain fullness and texture with fine hair. Ladies with thin hair know the struggle! Luckily, we have the perfect solution. This shaggy bob adds a truckload of fullness with a bunch of layers. Adding some highlights can create an illusion of volume as well.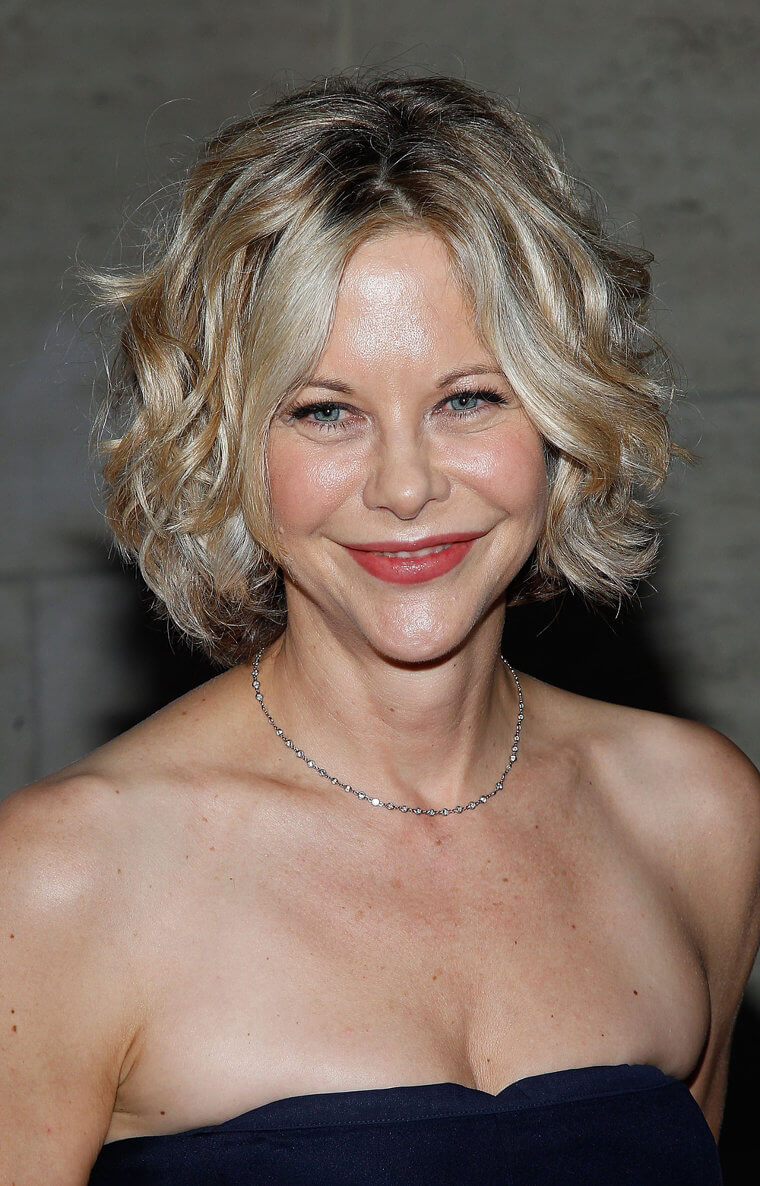 This style also seems to be a favorite of the famous actress Meg Ryan. She has worn many variations of the hairdo at different points in her career. Did you know? Meg's signature bob was actually a glorious accident as she burned some of her hair with a too-hot curling iron. We've all been there, Meg!
The Classic Bob
You may see bobs everywhere now but the real bob craze started in the 1920s flapper era. It's when western women were feeling more liberated to showcase their freedom of choice and expression. The bob went amazingly well with the short dresses and other fashion staples of the decade.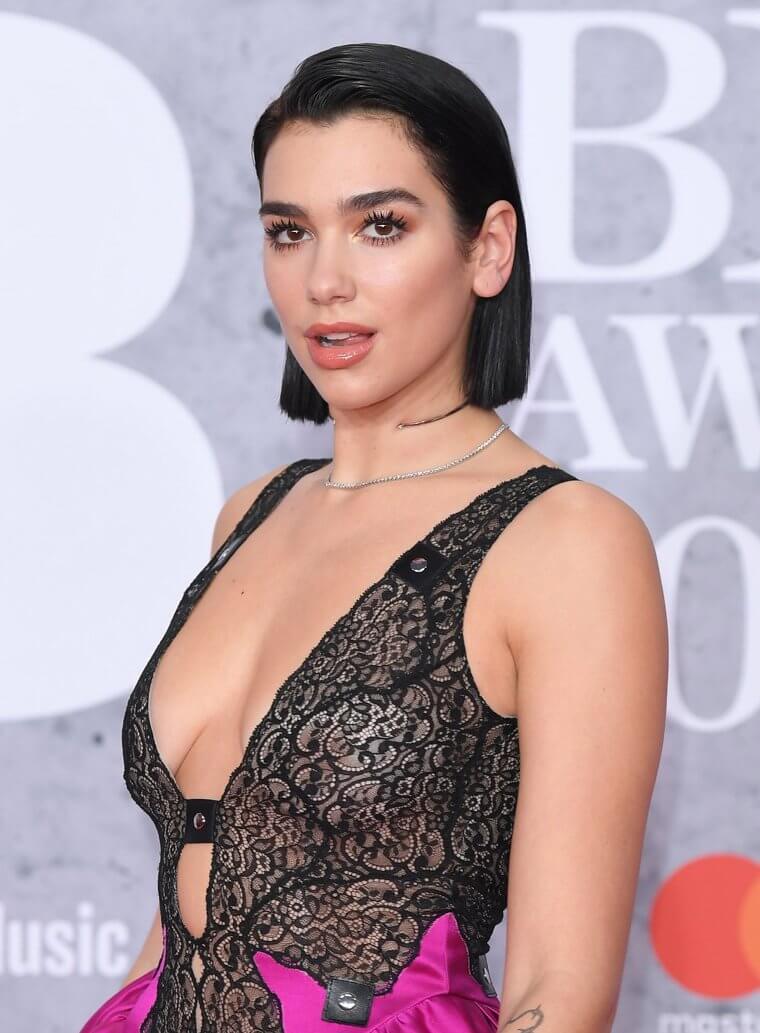 Every decade is marked with its own hairstyles but the bob has never quite gone out of fashion. Perhaps it's because the style itself is so versatile. We always keep seeing new variations that fit right in with whatever is in fashion. It's also super convenient for modern working women!
The Perfect Style for Active Women
Once upon a time, super short hairstyles on women were looked down upon. Thankfully, those days are long gone. Why should men be the only ones to benefit from easy breezy hair? Now, women can also rock this look proudly.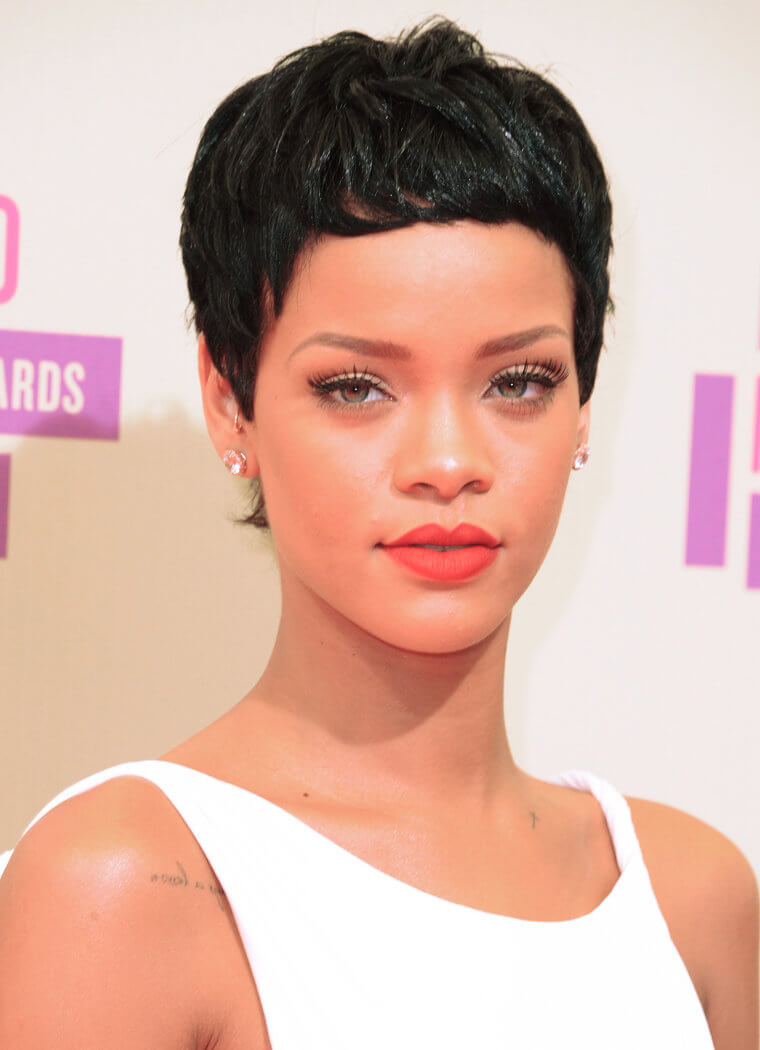 If you're super low-maintenance and want a  haircut that allows you to get up and go, this one's for you. A close-cropped hairstyle will appeal to all active women who want to show off their amazing bone structure and head shape.
The Best Bob for Wavy Hair
People with straight hair would love to have wavy hair and vice versa. Many think that wavy hair is a bit too unmanageable. They do tend to get really frizzy if not taken care of. One of the best ways to show off the waves is with a medium-length bob.
Ditch all the extra length for a shorter, more put-together look. Your wavy hair will thank you for it! The model pictured here looks stunning with a medium bob and all the shades of grey displayed in her hair. You can pair it with some side-swept bangs to complete the look.
Fun Box Braids
For curly hair that frizzes easily, box braids are an amazing way to keep all of it contained. It makes your big hair super manageable and provides a sleek finish. For older women, the hairdo really accentuates your face and makes you look fresh and young.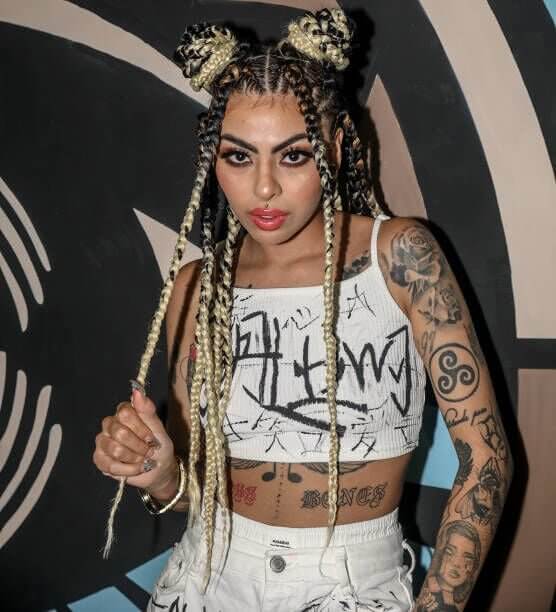 These braids can be made with real and synthetic hair for ones with thinning hair. It also adds some much-needed length and protects natural hair from everyday wear and tear. Curly-haired girls, this one will surely save you a lot of time!
Easy, Breezy, and Fun
Not everyone has the time to style their hair with heat and produce every day. If you have too much on your plate already, it's better to go for an easy breezy hairstyle that'll take you a few mins to maintain. This one tops the charts for us because it's not only simple but also makes you stand out.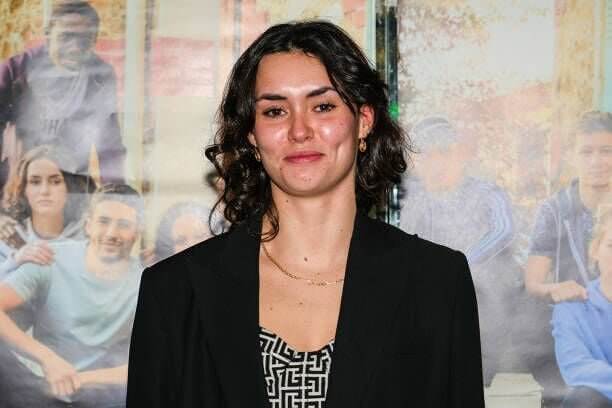 All you have to do is tease it a bit for a more carefree look or slick it back to appear more sophisticated. This is wholly inspired by Claire Underwood on House of Cards. She showed up with the perfect hair for every occasion and you can too!
Super Short and Cute
Let's dial it back a bit and go for something super short and close-cropped. A lot of women might not go for this risky cut. But let us tell you, if you have the right face structure for it, it's well worth the risk!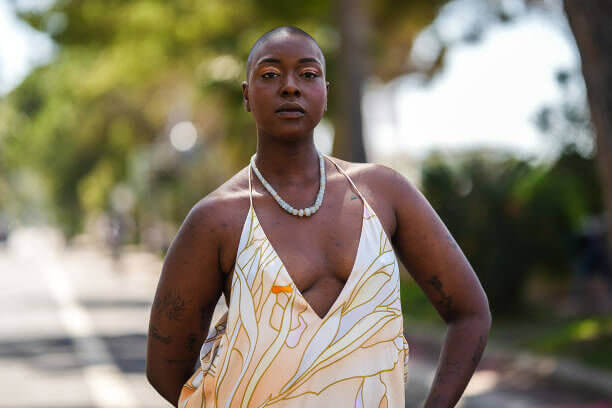 This hair doesn't only look spectacular, it also feels amazing. Imagine getting rid of all the heavy locks of hair that hold you back. This hairstyle feels like a breath of fresh hair and liberates you from having to take care of unmanageable hair. Plus, it looks amazing with some chunky earrings and sunglasses!
Layered, Stacked, and Perfect for Summer
At first glance, this hairstyle looks very uncomplicated and easy to pull off. But a lot of thought goes into creating it. What you're seeing here is a stacked and layered bob with some highlights and lowlights for added effect.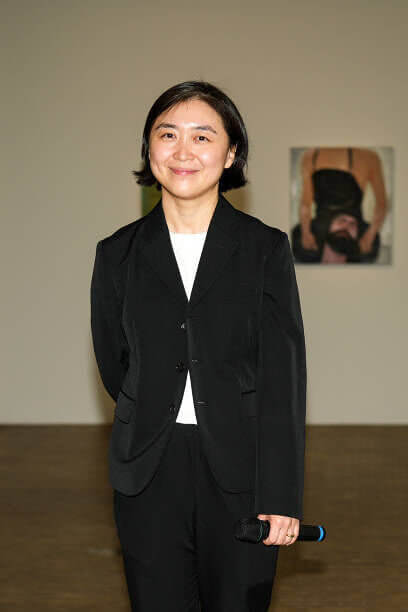 The layers add a lot of height and volume, so the hair doesn't end up looking too flat. This bob is cropped high, showing off the elegant neck and shoulders. This also creates an illusion of a longer neck while keeping you cool during the hot summer months.
Red Capet Bob
We've discussed a lot of bobs so far but this one comes directly from the red carpet. The famous actress Keira Knightley is flaunting a super short, inverted bob with a stacked look. The layers are accentuated with the smart usage of color and add an illusion of volume up top.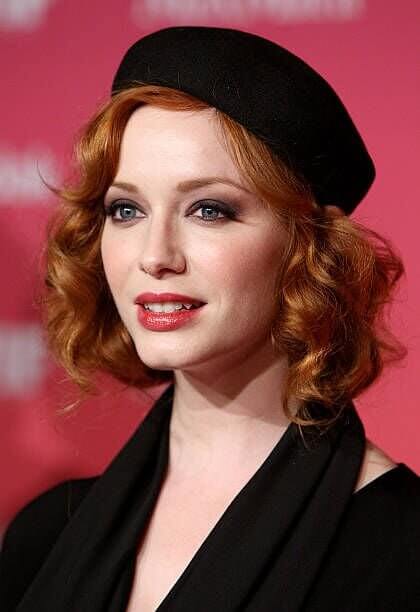 The overall impact makes your head look rounder, making your face shine with a youthful glow. As far as styling options go, you could slick it back with some gel or tease it a bit for a more unkempt look. This one is perfect for showing off smaller faces with delicate features.

Add Some Youthful Color
What could be more youthful than adding a splash of bright color to your hair? A lot of women are apprehensive about experimenting with crazy colors. This hairstyle proves that there's a way to do it more elegantly and subtly.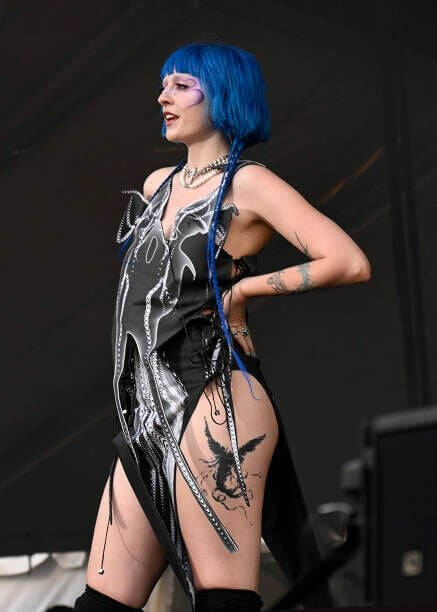 You don't have to go full punk rock in order to feature some colors in your hair. This model is rocking some bright purple within her silver hair. The purple is pretty subtle yet stands out immediately. Older women can really benefit from their silver and white hair that can act as a blank canvas for some fun colors.

The Illusion of an Updo
If you love pixie cuts but need a bit more volume on top, this updo-inspired pixie might be your go-to style. The cut is elevated with some stacking and teasing in the back that makes it look like an actual updo.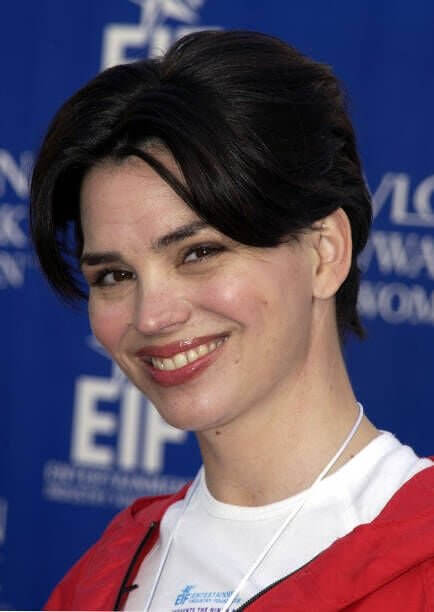 For people who have a longer shaped head, this cut would create an illusion of fuller hair. The model is really doing it justice with some flirty bangs and a beautiful pearl white hair color. An updo and a bob, what's not to love?

A Fuller Wedge
We've already raved over wedges before but this one's a bit different. With a more concentrated effect on the sides, this wedge is way more dramatic. You can achieve the look with your natural curls or a perm to hold the wedge.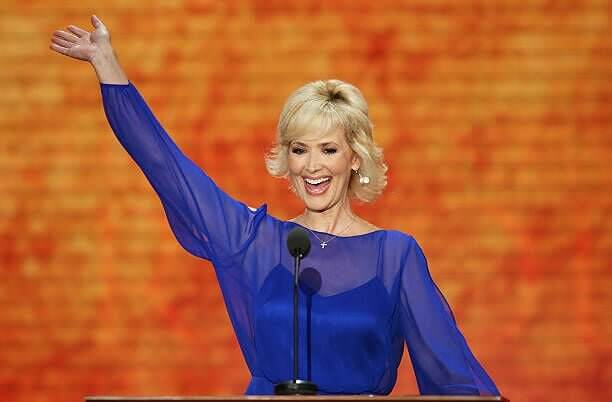 Not only does this wedge give you the benefit of some added length, but it's also pretty versatile when it comes to styling. You can make it work as an updo or even get some cute pigtails out of it. This is certainly a bold but highly rewarding hairstyle.

A Medium Bob That Can Elongate Your Jawline
Who doesn't want a longer jawline? Thankfully, this hairstyle can do that for us. This is a medium, stacked bob that's inverted to lengthen your natural jawline. The hair is masterfully crafted to reach your chin in a way that makes the face look angular.

If you're looking to make your features appear sharper and more defined, this inverted bob will be a miracle worker for you. Whether you have a rounder face or an angular structure, this cut will enhance your face shape and make it look ten times better.

Silver, Short, and Sleek
When it comes to your hair, the cutting style is only one side of the coin. The other side is a smashing hair color. This look proves the importance of good hair color. Let's talk about the haircut first. This cut is a pretty standard short bob that would look amazing on a lot of women regardless of their age.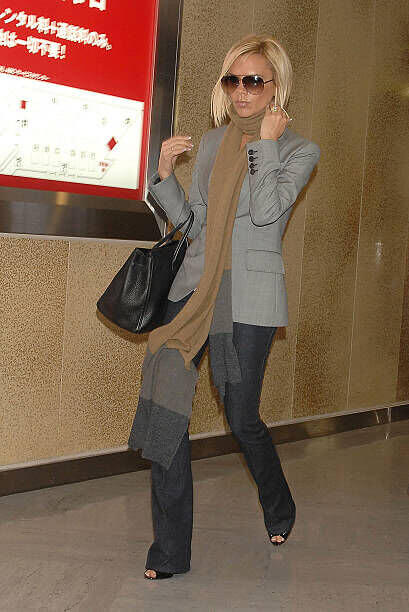 But what makes it truly exceptional is the shining silver that shows through. While silver looks really good, it is also prone to a lot of yellowing. Fortunately, that's easily preventable with a purple shampoo. This hairdo will definitely help older women look decades younger.

Layers Upon Layers
Highlights and lowlights paired up with great haircutting to create the masterpiece you're seeing right now. This layered short hairstyle has a lot of dimension and depth and it's all because of the choppy cutting style and strategically placed hair color.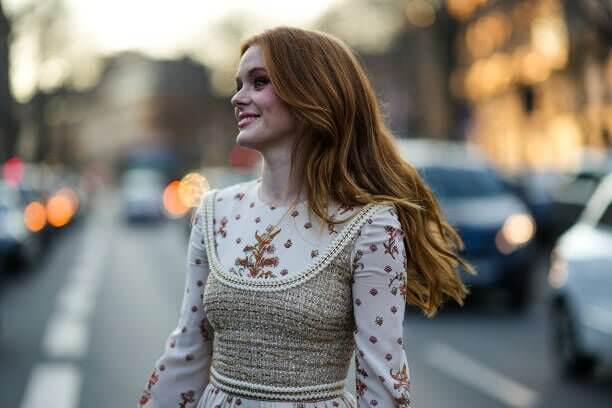 The end result is bold, flirty, and super fresh. It's also easy to style and maintain in the long run. If you're a fan of Golden Girls, you'll remember Rue McClanahan's iconic character wearing this sexy look. Want to turn some heads and paint the town red? This is the hairdo for you!

The Wonder Wedge for Curly Hair
It can be difficult to find sustainable haircuts for curly hair. That's why this one is such a gem! The gorgeous waves concentrate on the top and gradually fade down the bottom. This turns her naturally curly hair into a beautiful frame for her face.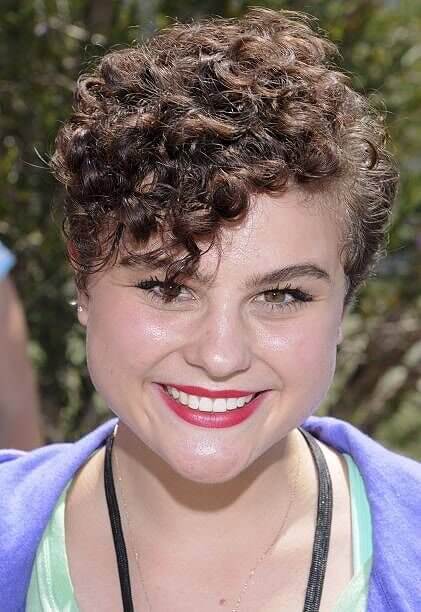 Curly hair has a tendency to overwhelm your features. But in this case, the cut is done so masterfully that the model's sharp cheekbones and jaw are accentuated with it. When it comes to maintenance, this hairstyle only needs a bit of teasing and curl reviver to make it look great.

A Longer Bob
We've been discussing a lot of short hairstyles all this time. Does that mean longer hairdos are not for older women? That's not the case at all! In fact, there are a lot of ways for older women to rock long hair and this is one of them.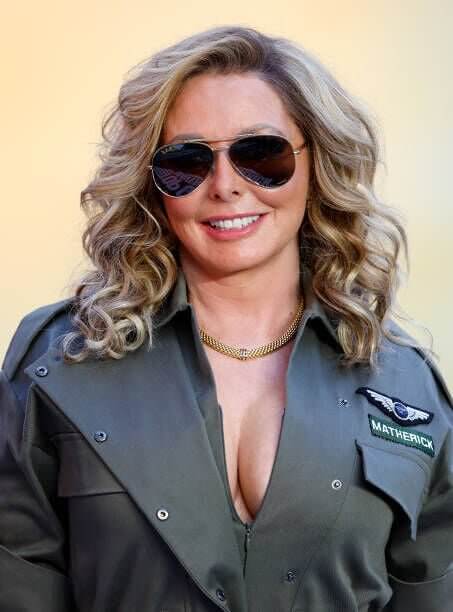 If you have a fuller face, long hair will look amazing on you despite your age. Long hair tends to draw the eyes down, making your face seem thinner. For ladies with thick hair and a full face, the longer hairstyle pictured here is a must-try.

A Stylish Bob for a Longer Neck
Add a new dimension to your regular bob by making it layered and stacked. This adds a lot of volume up top and falls into a sleek, sharp line that accentuates your feminine features.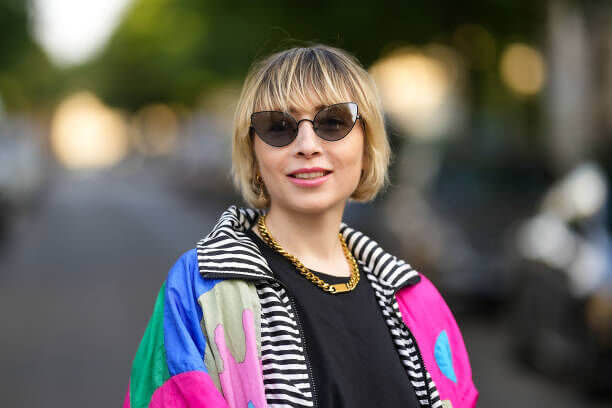 It also expands the natural curve of your neck and shoulder, making you look more sophisticated and poised. If you have a high forehead, you might also want to pair it with bangs. The end result is a sleek bob that will make you look elegant yet enigmatic.

Sassy Cropped Pixie Cut
We've already discussed the merits of a pixie cut, but we have yet to talk about the classic cropped pixie. Older women can never go wrong with this easy yet stylish look. The picture showcases Jamie Lee Curtis, who loved wearing this hairstyle.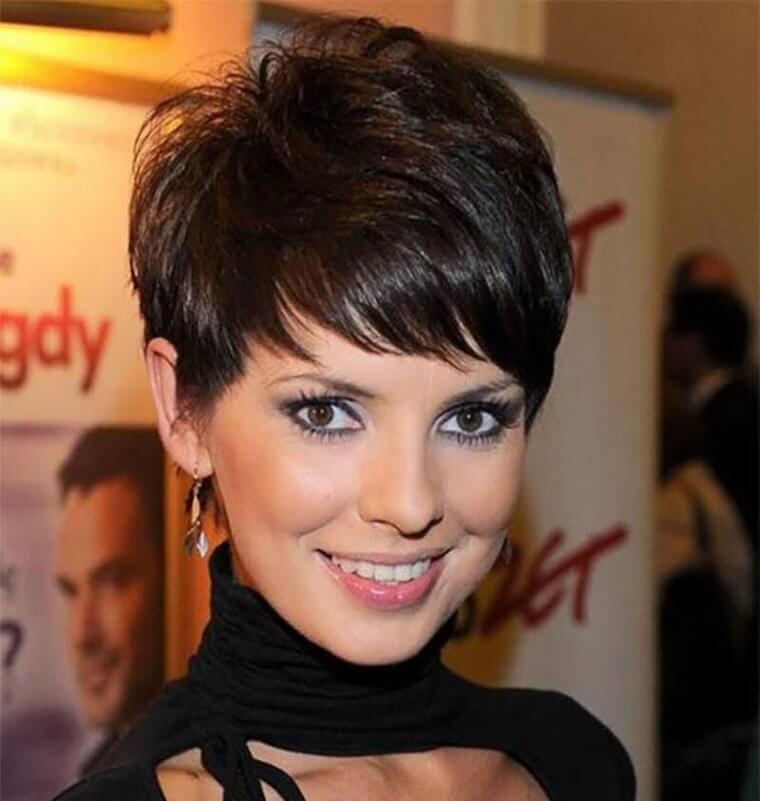 Whether you have a deep brunette hair color or elegant white tresses, this little pixie cut will make your hair shine. Like other short bobs and pixie cuts, you can always slick it back with some product for a more toned-down style.

The Definition of Elegance
While shorter hair has its benefits, older women can also make long hair work to their advantage. Take this chic chignon for example. Long-haired women can easily create a sleek bun that fits right into any formal and informal occasion.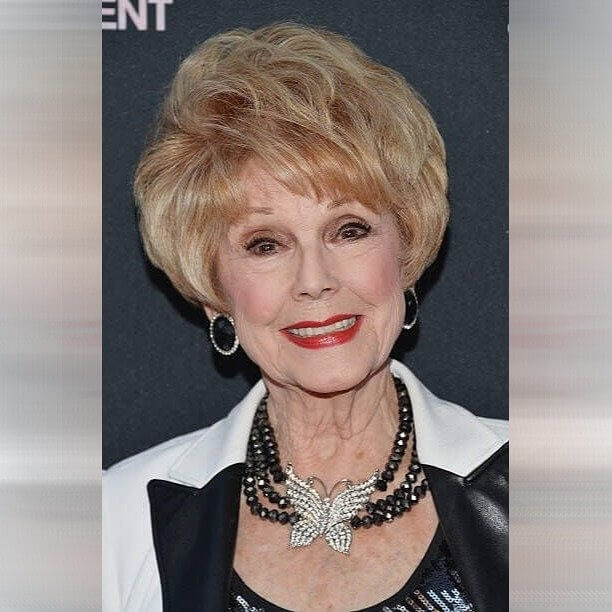 One of the easiest ways to do it is to create a ponytail at the nape and then backcomb it until it looks full. Add in some hairspray, roll the hair to create a nice bun, and secure it with hairpins. Once you learn how to do it, you'll be able to perform the whole ritual within minutes!

Textured Pixie Cut
It doesn't matter which style you go for because the texture is key to achieving the right look. Here's a little variation on the average pixie cut. This time, the style contains a lot of texture that makes it look high-end in our opinion.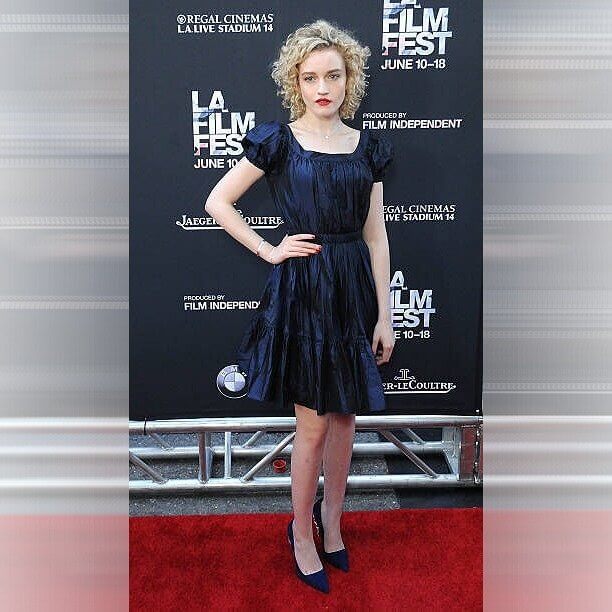 It just seems like this woman is ready to strut down a runway in Milan or show up at a cool Hollywood afterparty! While the style itself is simple, the texture adds a layer of complexity and makes you look more youthful instead of old-fashioned.